Wondering about all the best things to do in Auckland? Take a look at my ultimate hit-list of the most iconic Auckland points of interest that will have you falling in love with this vibrant city in no time!
As a local, I understand visitors frequently want to jet off to Queenstown or Rotorua at the first chance they get – but there is a reason why a third of the country lives here! Often derided by visitors who barely explore beyond their central city hotel, Auckland has relaxed cafes, beautiful beaches, upscale nightlife, rainforests, diverse neighborhoods, and a welcoming atmosphere.
A fusion of different food, art, culture, nature, and people makes Auckland an exceptional destination to explore. And one that deserves at least a few days of any self-respecting travelers itinerary. Auckland might not be the capital of Aotearoa / New Zealand, but it is definitely the country's cultural and economic center.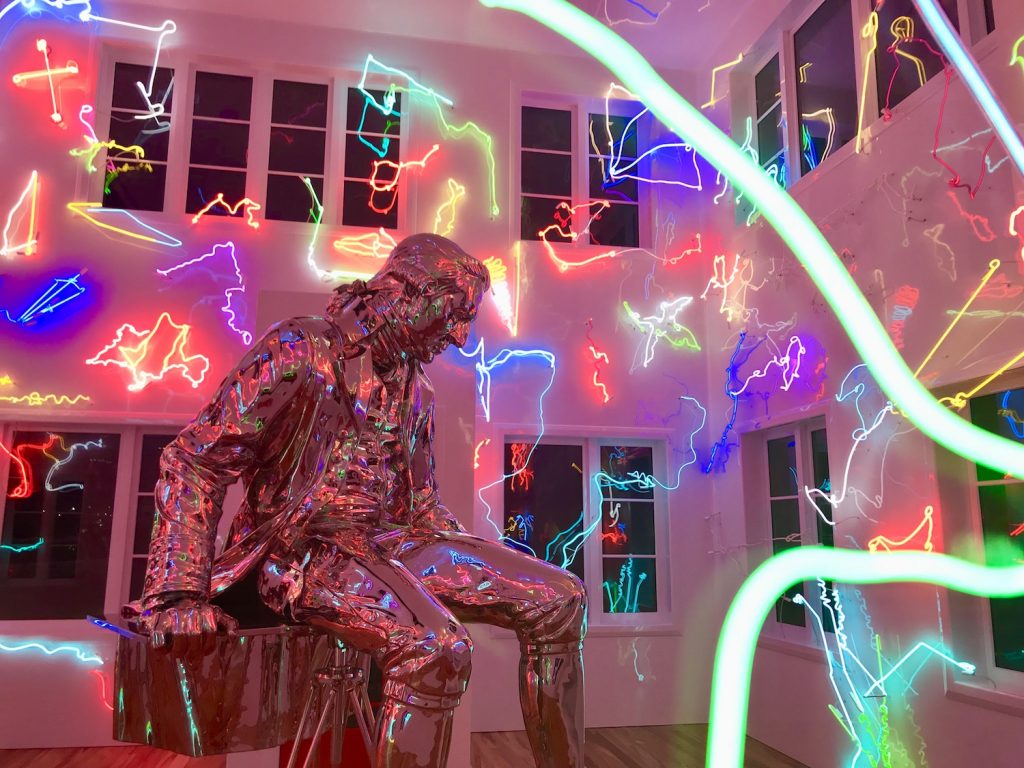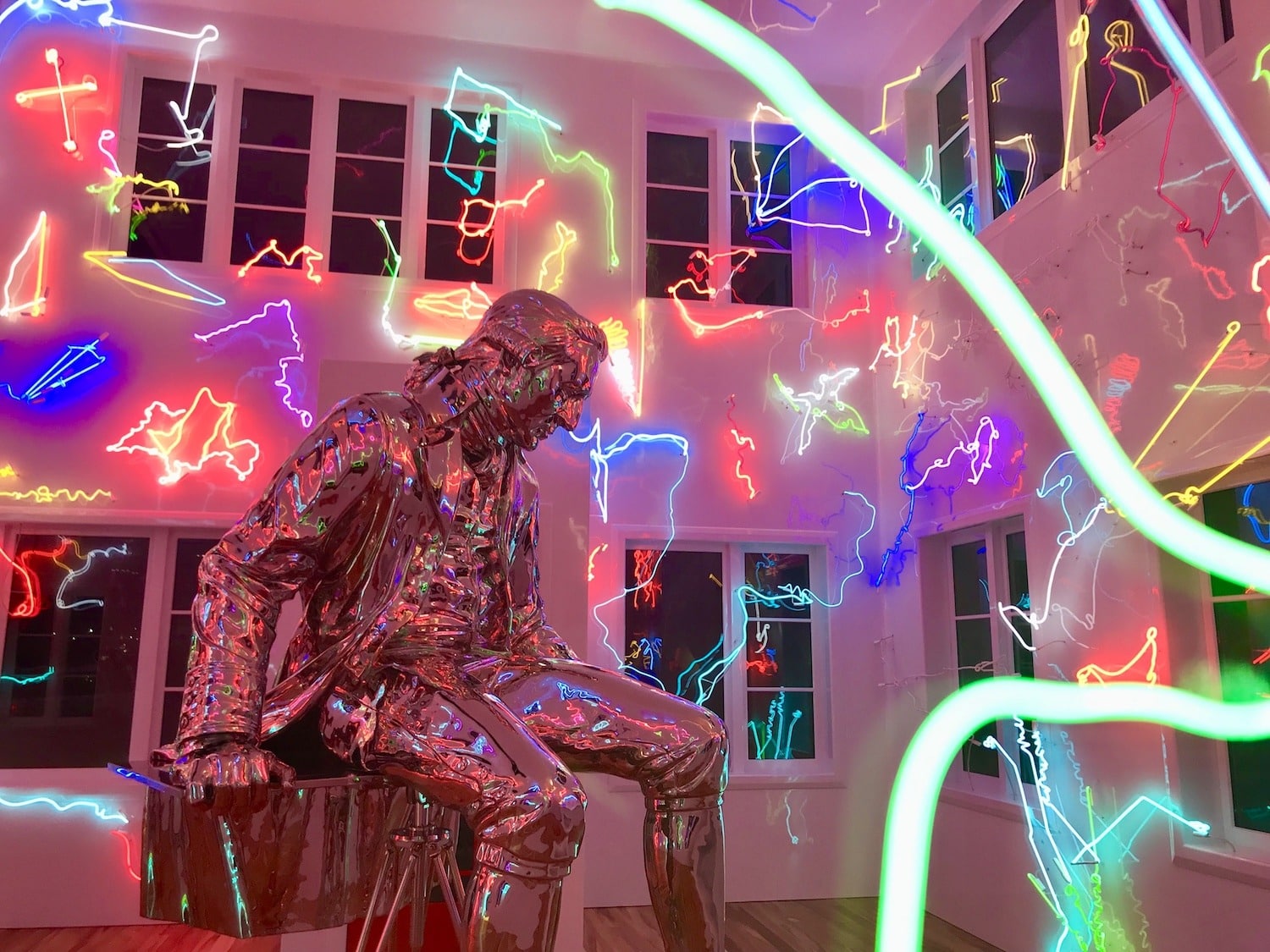 Things can be tough without a car, but the Auckland city center is finally coming of age, making it the perfect base for exploring. Plus the public transport system has gotten a severe overhaul over the last couple of years and is surprisingly usable now!
Hiring a car in Auckland is the only way to see all these 50 things to do in Auckland, but I have tried to highlight those close to — or in the central business district (CBD). Or at least those you can easily reach by bus or ferry!
As one of the world's most liveable cities, you'd think Auckland has to be plenty of hidden gems here to unearth. And you'd be right! You can climb a volcano, dive into Māori history, explore wild black sand beaches, unwind at gorgeous vineyards, or sip gin from a chic rooftop bar… often all on the same day!
So, let me — a passionate Aucklander born and breed here —show off my impressive city to you…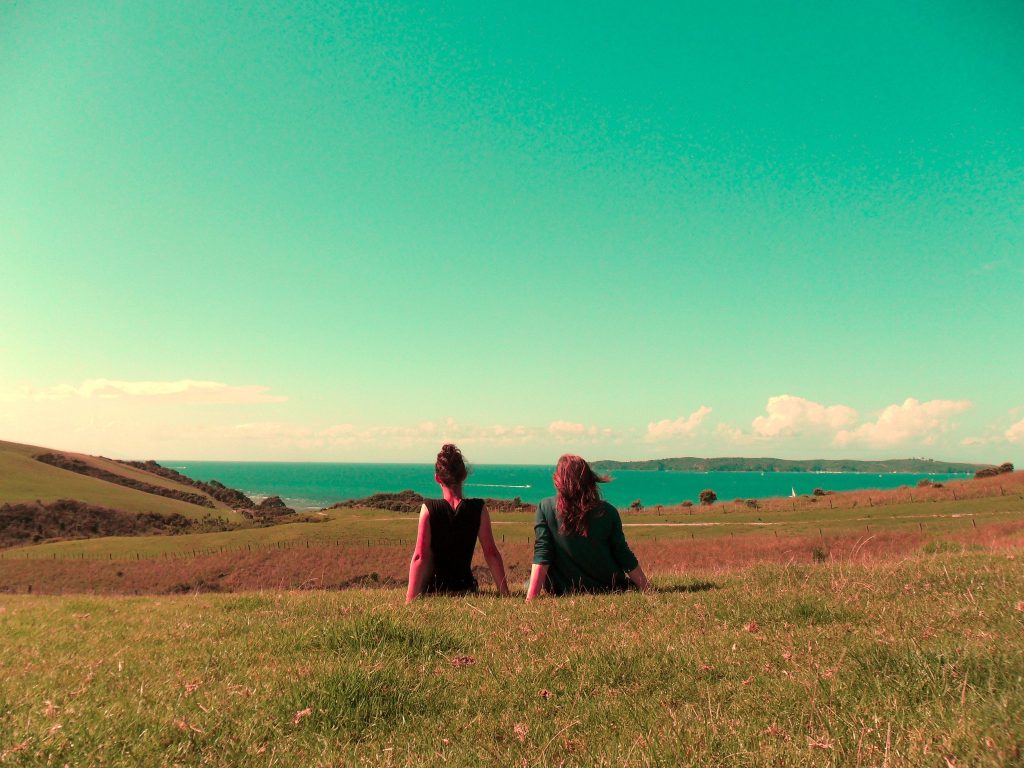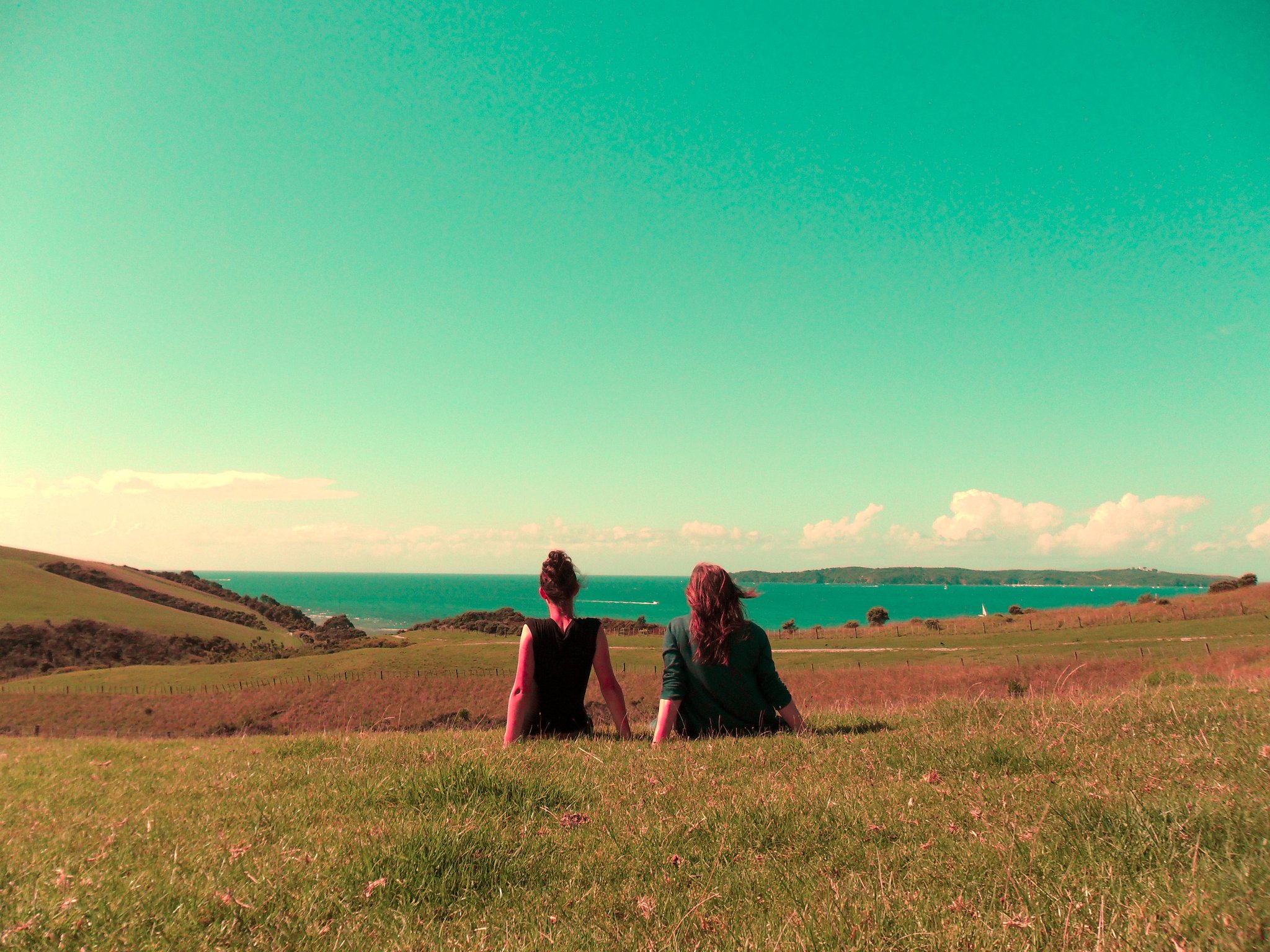 50 Things To Do In Auckland, New Zealand: Nature, Culture, Food & More! 🇳🇿
Ambury Regional Park
Ambury Farm Regional Park is a fun spot along the coast of the Manukau Harbour in the suburb of Mangere Bridge. A working farm with sheep, cows, pigs, chickens, goats, peacocks, and more — Ambury Farm is perfect for exploring on a summer day with plenty of picnic spots, wide-open spaces, and marked trails covering the history of the area.
One intriguing point of interest is the significant basalt lava flows visible here that resulted from the eruption of the nearby Mangere Volcano (one of the largest volcanic cones in the Auckland volcanic field) around 18,000 years ago.
Māori originally had a large pā (fortified settlements with palisades and defensive terraces) on Mangere Mountain and used what is now Ambury Regional Park for horticulture due to the exceptionally fertile volcanic soil. Look out for the remnants of Māori stone mounds, once used for gardening, or string together a hike with the nearby Otuataua Stonefield gardens archaeological site, New Zealand's original gardens.
The unusual combination of settlements and gardening located within the volcanic landscape is why Ambury Farm (along with many other sites) is part of a tentative UNESCO World Heritage listing in New Zealand, the 'Auckland Volcanic Fields.'
Volcanos, cute farm animals, harbor views, and insight into traditional farming methods? Ambury really does have something for everyone.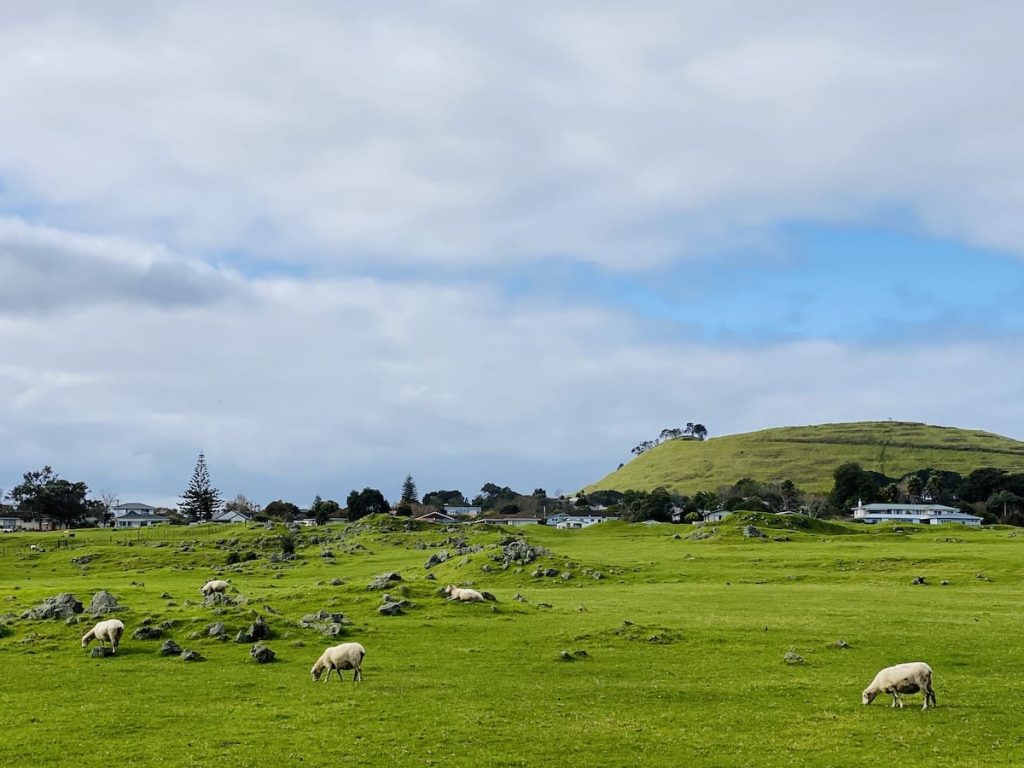 Auckland Museum
A 25-minute walk from the CBD brings you to the Auckland Museum, where you can unearth the stories of the New Zealand people, flora, fauna, and landforms. Housed in a purpose built, bold neo-classical building, surrounded by the Auckland domain and with sweeping views across the Harbour, the Auckland Museum is an absolute must-see stop.
One of New Zealand's most important museums and war memorials with exhibits concentrating on New Zealand history (and especially the history of the Auckland Region), natural history, and military history you can learn here.
If you want to see the taxidermy collection of New Zealand's many weird birds, understand Māori history in Auckland before European arrival, or witness the devastation another eruption in Auckland would have on life today, you can see it all here. Entrance is free for Auckland residents but well worth the admission fee for international visitors. There is also a range of temporary exhibitions — some of which are free.
Oh, and the Museum is also nestled on the tuff ring/ explosion crater Pukekawa volcano, which I think is incredible. The beautiful, and free, Domain Wintergardens are only a few steps away and worthy of a visit in their own right!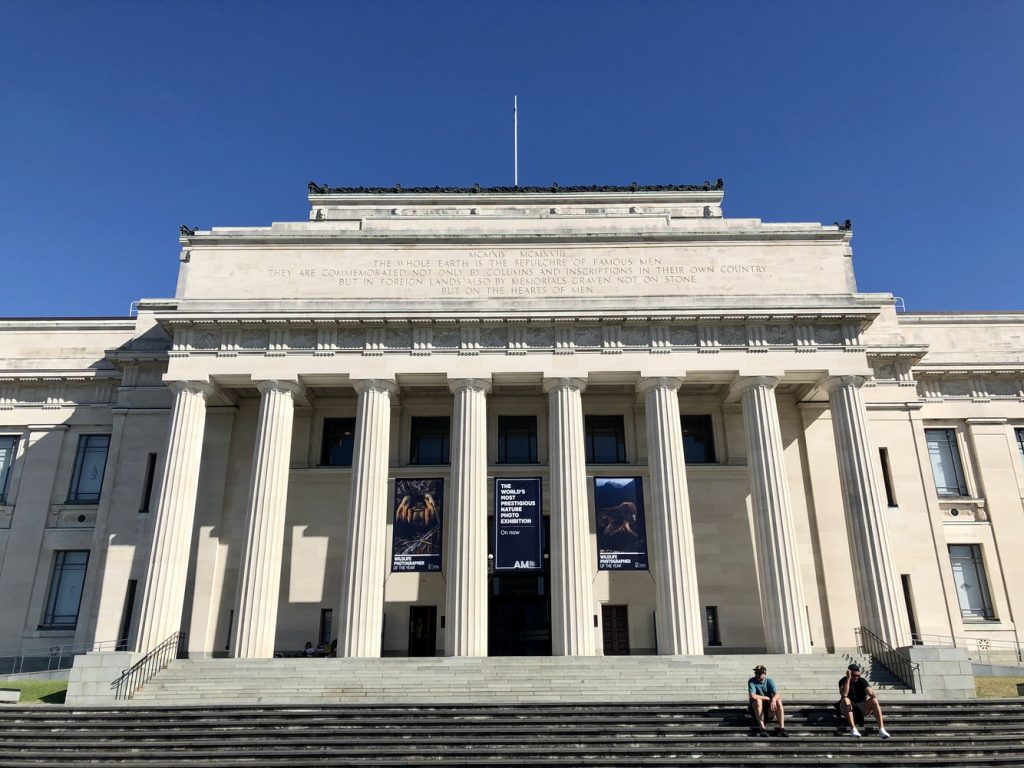 Auckland Zoo
Auckland Zoo is home to 135 different species, over 1400 animals, and has the largest diversity of wildlife in Aotearoa. What's more, its set in 17 hectares of lush parkland and minutes from central Auckland — making it easy for tourists to explore for the day.
While there are many exotic animals to see, what I think is really unique is the Auckland zoo's 'Te Wao Nui/ The Living realm' development, which opened in 2012 to exhibit native New Zealand flora and fauna.
Here visitors will find six striking habitats showcasing 50 of Aotearoa's amazing natural taonga (treasures) from the cheeky kea and huge Kauri snail to playful sea lions and the iconic kiwi. Since kiwis are nocturnal and notoriously hard to spot, this immersive journey through New Zealand's natural world is the closest many tourists will get to them.
You'll hear astonishing stories of rescue and conservation and come to appreciate the evolutionarily distinctive and endangered species of Aotearoa.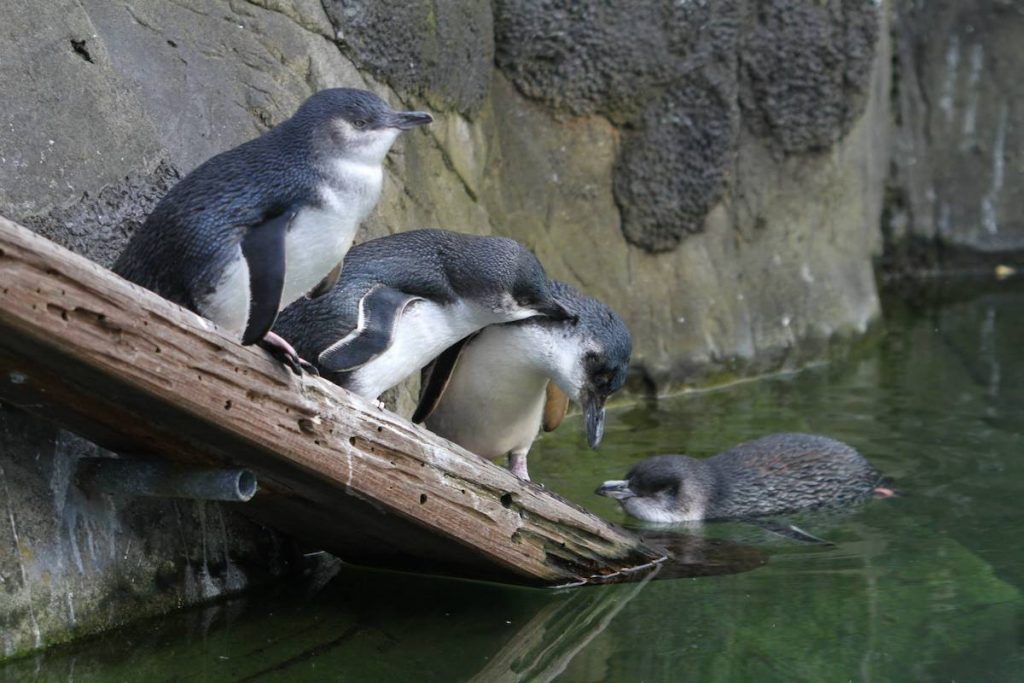 Avondale Markets
The Avondale Sunday market is one of the oldest and biggest Auckland farmers' markets with a long and fascinating history that dates back nearly 50 years from its inception by the local labour political party in the '70s.
It was founded as various cultural groups moved into Avondale and the surrounding suburbs, and there was a need for a market point to sell the different fresh vegetables and hand crafts each culture used. The rest, as they say, is history. Today, the Avondale market has expanded from a few stall sites to a vibrant and bustling exchange that accommodates between 15,000 to 20,000 visitors every Sunday morning. It is now the largest market in New Zealand.
There is a firm Polynesian and Asian influence at the market, with a vast array of stalls, arts, crafts, products, fresh produce, clothes, and so much more. There is also a 'hard to find item' antiques area hidden up some stairs by the hot food area. Here you will find a whole floor filled with old furniture and porcelain as well as jewelry, old glassware, silver, and more.
The Avondale Market is always fun to walk around, take a punt at the car boot sales, and sample 'exotic' food items from different cultural groups. And is multicultural Auckland at its best.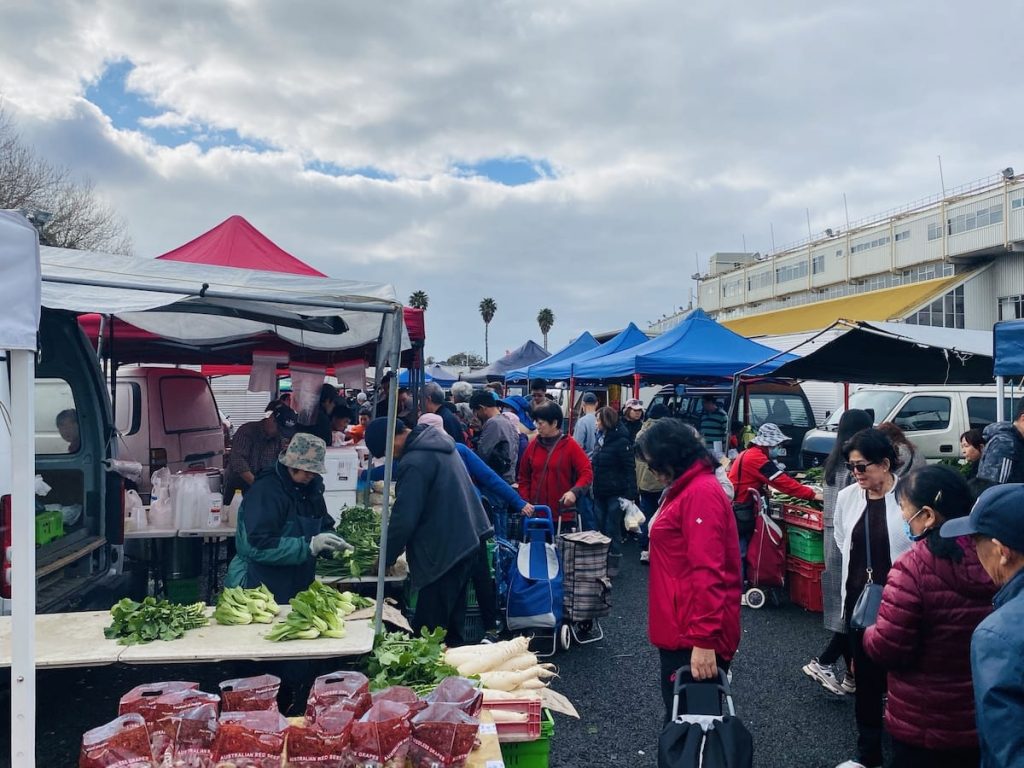 Botanical Gardens
The Auckland Botanic Gardens in Manurewa, South Auckland, is located on around 64 hectares of land, including 10 hectares of native forest. While its size is commendable, it is difficult to access without a car, but it is certainly worth a stop if you are in the area.
Opened to the public in 1982, the Auckland Botanic Gardens is a young garden by world standards. There are over 10,000 plants from around the world here across more than 20 zones, all of which are free to visit. The native flora of New Zealand is unique as it emerged in isolation over millions of years.
As a result, over 80% of NZ's trees, ferns, and flowering plants are found nowhere else in the world. The Auckland Botanic Gardens tries to showcase this, and the Threatened Natives, Harakeke collection, and Native Plant ID trail should not be missed for those who have an interest in botany.
There is always something new to see and do here, including new exhibits, gardening workshops, and family events. Not to mention the architecturally-stunning Huakaiwaka Visitors center, interesting sculptures by famous NZ artists, and cute Café Miko. While not as extraordinary as the Singapore Botanical Gardens or Jardim Botânico do Rio de Janeiro, it is still a delightful place to wander unique gardens and landscapes with a distinctive South Pacific flavor.
Brick Bay Sculpture Trail
Set on the edge of the Matakana wine region about an hour's drive from central Auckland, Brick Bay is a dreamy winery that a team of passionate people has developed and nurtured over decades.
The family who bought the land in 1986 had always had a passion for outdoor sculpture. In 2004 they started developing the Brick Bay Sculpture Trail, which combined their love of the rural landscape and their enthusiasm for innovative art. After all, if you own a property that spans lakes, vineyards, meadows, and forests, you want to make the most of it.
It's a 2-kilometer path that features approximately 60 large-scale, contemporary sculptures created by artists working in New Zealand. Continually transforming, constantly innovating, the trail is a dynamic exhibition that works with the natural surroundings to create something rather magical.
A fabulous day trip from Auckland, the sculpture trail, associated winery, and glasshouse restaurant could take up a whole day alone. You can also visit the nearby town of Matakana or combine with hiking in the Tawharanui Regional Park for added fun.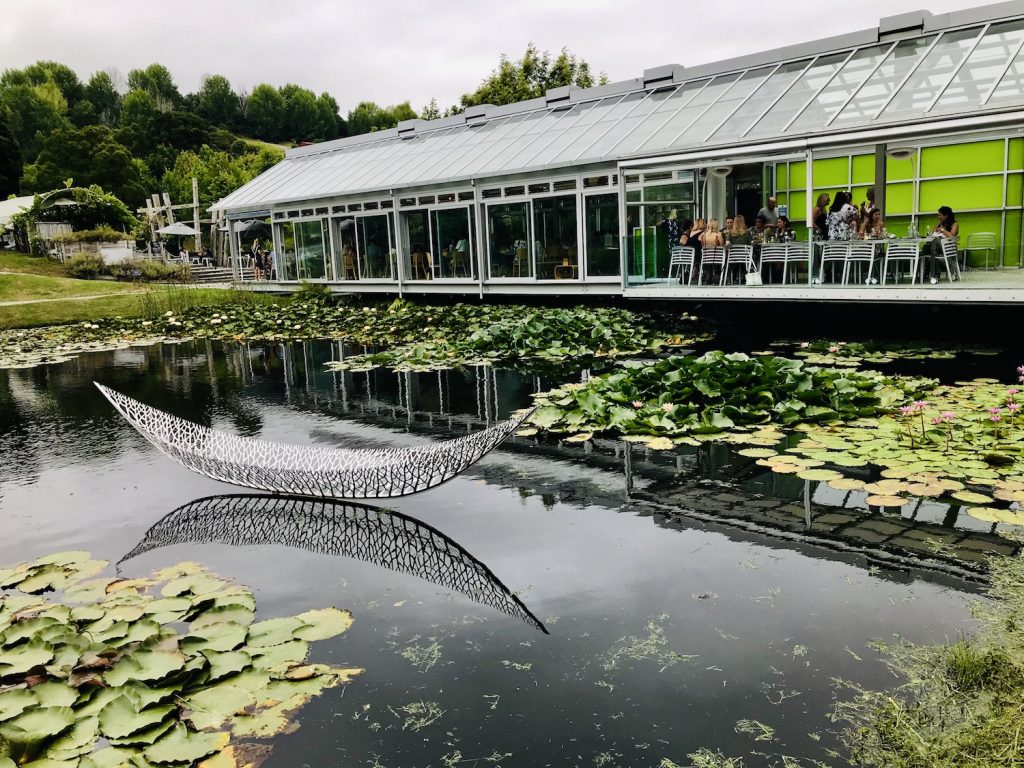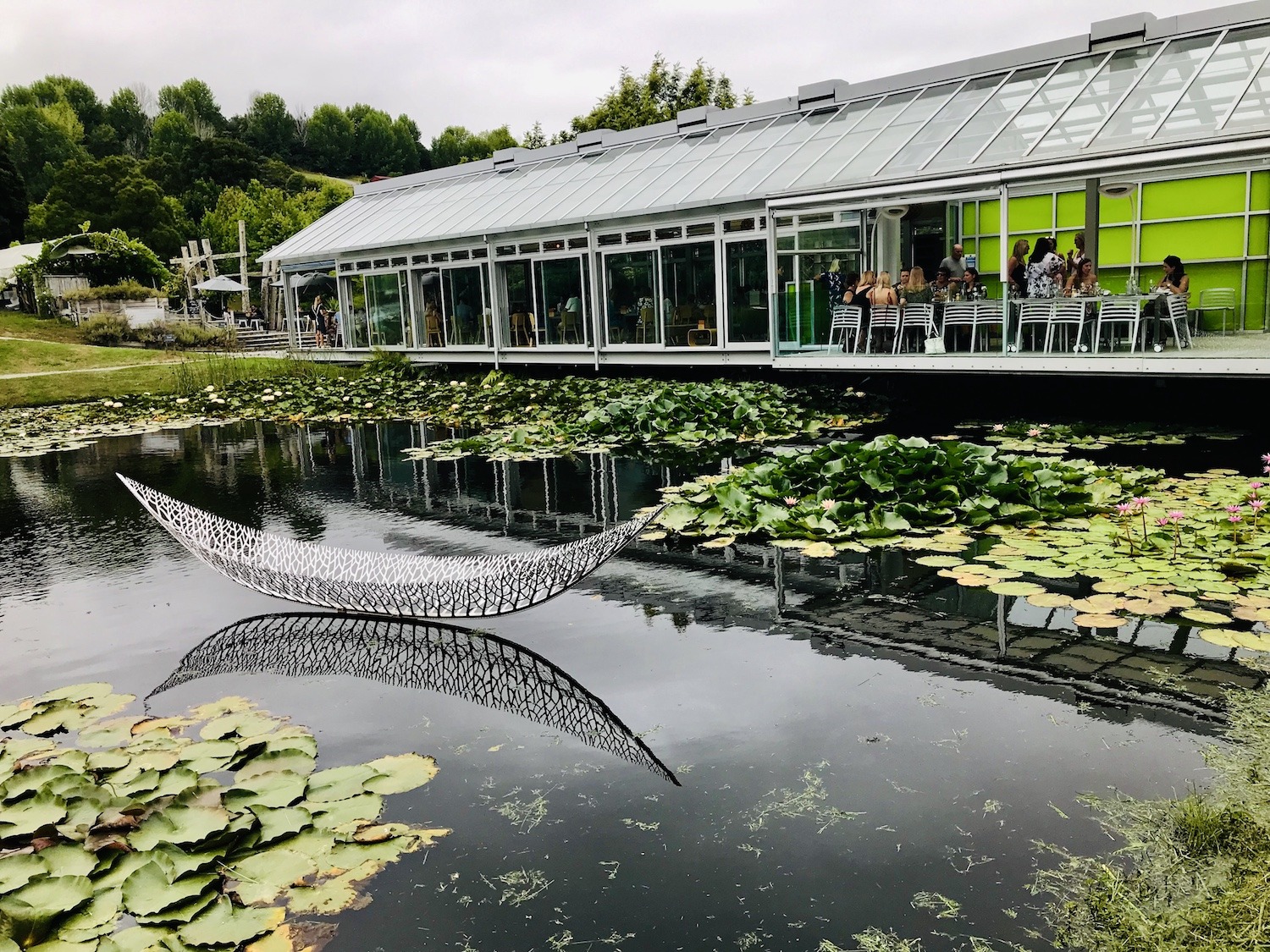 Cafes
We love brunch. You love brunch. We all love brunch. New Zealanders love their cafes, and Aucklanders have elevated the brunch scene to an art form. Finding cute and design-forward cafes in a much loved past time, and I have dedicated an entire article alone to many of my favorite Auckland cafes.
There is everything from glamorous seaside cafes to cozy hidden gems in far-flung cafes, and everything in between. They are dotted all around the city, and many are perfectly positioned to compliment your existing plans in Auckland.
Many a worthy of a trip on their own. More casual than the Vienna coffee-houses, cafes in Auckland are all about excellent service, strong flat whites, and socializing. They are an integral part of local culture — and one of the reasons I adore living here.
Try at least a few.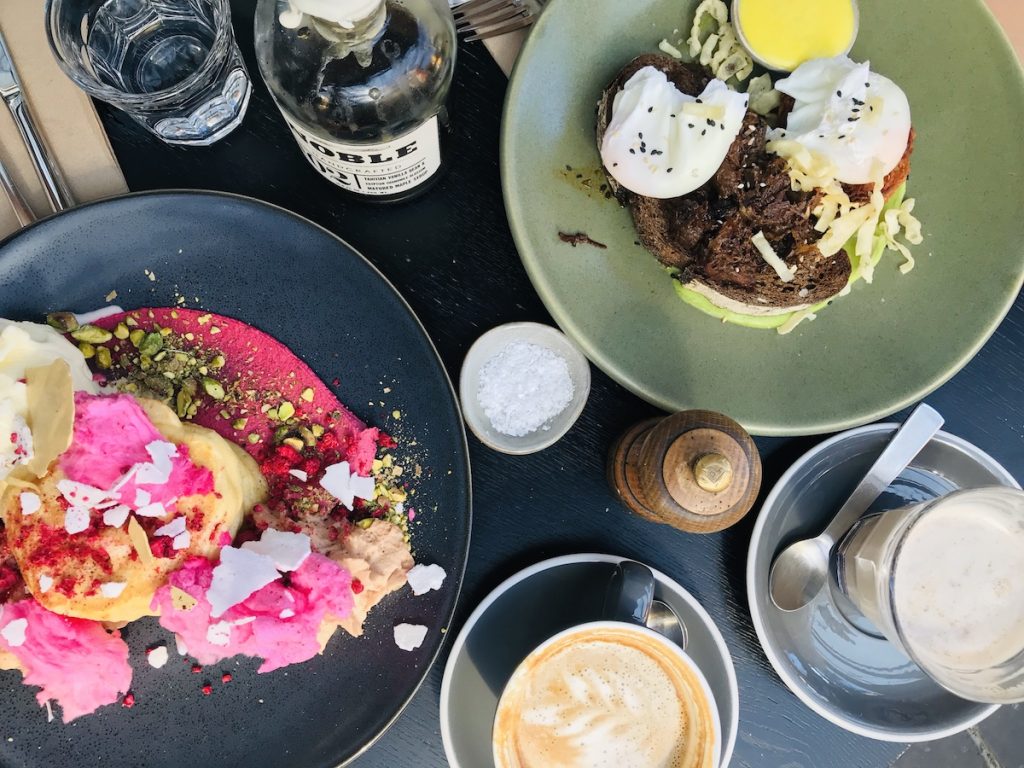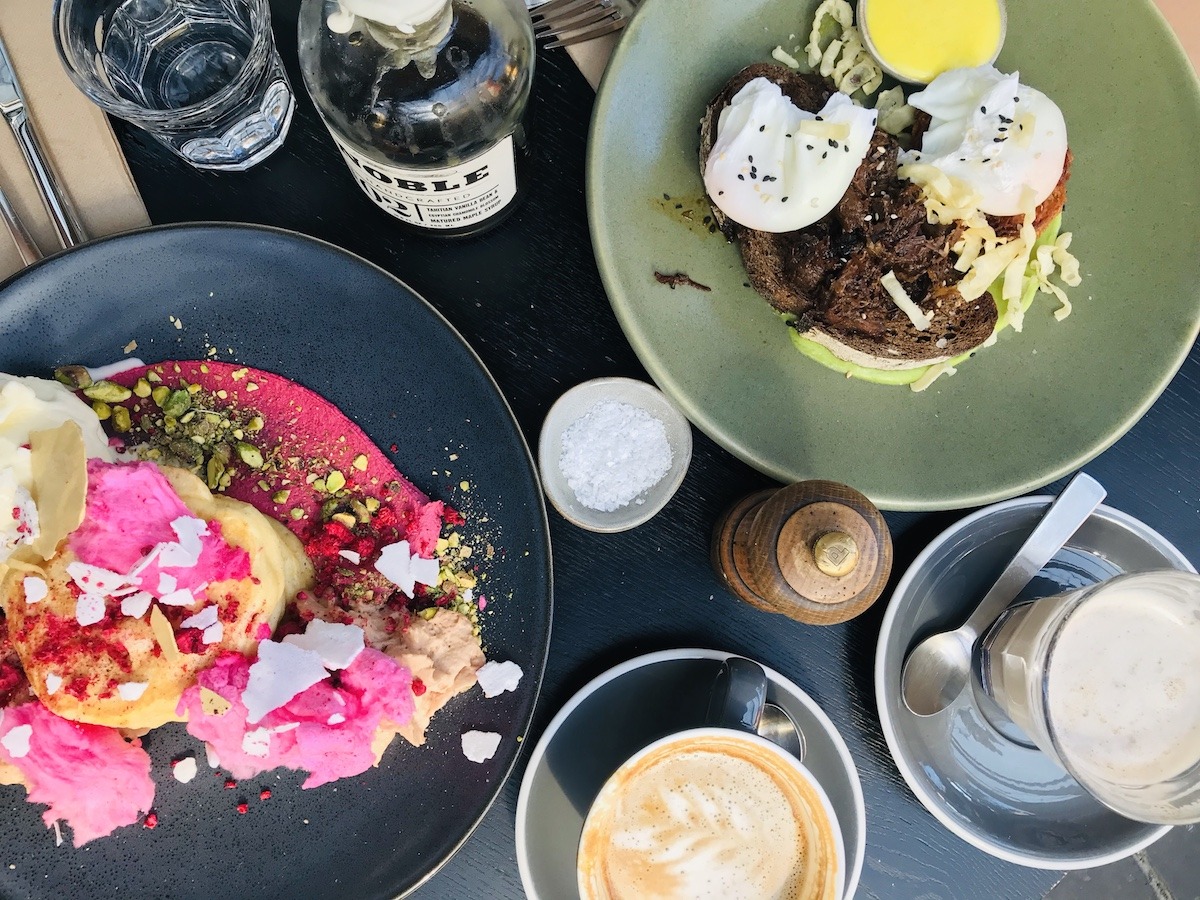 Chelsea Sugar Factory
Head across the harbor to Birkenhead and the Chelsea Sugar Refinery, established in 1884 and still today is New Zealand's primary source of sugar products. Born out of a desire to improve New Zealand's self-sufficiency, the sugar factory, and associated model town, provided gardens, a church, school, and shop.
The original 1884 factory building is still used today and is used for the company logo. The early factory buildings, manager's house, and brick workers' cottages are protected as part of New Zealand's industrial heritage and celebrated for their roles in establishing New Zealand as an economic force.
Today Chelsea is known for actively encouraging local heritage and allowing open access to its grounds, which contain wetlands, lakes, open space, and bush. You can take in the sights and sounds of the working factory floor on a tour where you will see the famous sugar mountain, book a class at the Edmonds Baking School or time your visit to see raw sugar offloaded from ships berthed at their deep-water port.
Even if you have no interest in the factory, there is the award-winning Sugar at Chelsea Bay bakery and eatery with incredible food and expansive views of Auckland City and the Waitemata Harbour. Not to mention the numerous walking tracks along the coastline and through regenerating indigenous forest filled with native birds of the surrounding Chelsea Estate Heritage Park.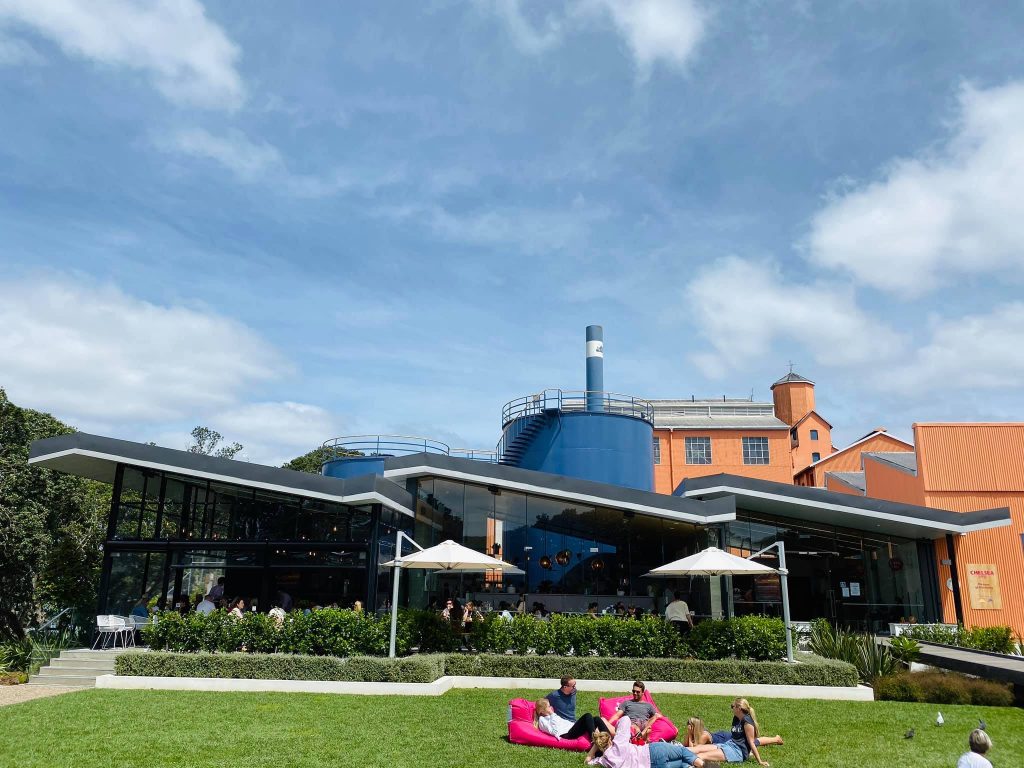 City Works Depot
There are several fashionable areas around Auckland these days, and one of them is City Works Depot. This ex-council service depot in the CBD has been given a new lease on life with an exceptional fusion of eating, drinking, creative businesses, and retail.
A large-scale collection of warehouse buildings with a strong industrial aesthetic and plenty of steel, concrete, glass, and robust timbers — CWD was saved from demolition after being purchased by a parking company that then hired architects to preserve the depot's industrial history. The lofty, metal-framed building was designed by Auckland architect Ewen Wainscott who drew inspiration from US tank factories and designed other Auckland modernist landmarks like the Aotea Centre.
Saved from ruin and now a local treasure after a much-needed facelift, CWD today houses a vibrant community of creative businesses. It is a go-to place for everyone else to dine and enjoy the services on offer. Wandering around the urban precinct and see what takes you fancy. Breakfast at Best Ugly Bagels serving local chef Al Brown's Montreal-style bagel, catch-up with craft brews at Brothers Beer, or some self-love at the Blow Dry Bar / Tea House Dry & Tea: it's all here.
Thirty independent businesses call City Works Depot home, and each is quirky, cool, and worth investigating further.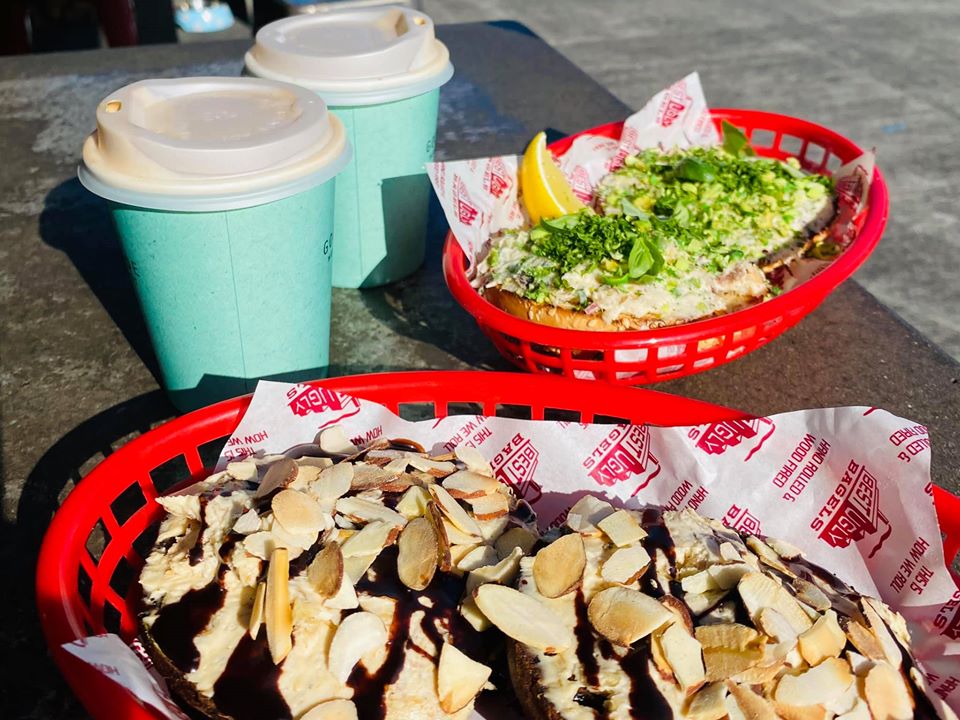 Commercial Bay
The latest playground for Aucklanders, Commercial Bay, is an amalgamation of high-quality retail, food, and nightlife outlets at the base of the cities striking new PwC Tower.
Inspired by the laneways of Melbourne, the three-level retail precinct offers an easily accessible location and whole new energy, unlike anything Auckland has seen before. It is hard to overstate just how cool and futuristic this place is. Turning the concept of a mall on its head, Commerical Bay puts world-class dining and nightlife at the core of what it does — with a few flagship brands and quality retailers occupying the lower floors.
There is a lot to love here, a transformational project that is currently top of every local's list of things to do in Auckland. Stop in for a coffee at the new flagship concept location of New Zealand organic coffee roasters Kōkako, dance and drink in the twinkling Ghost Donkey mezcal and tequila bar, or enjoy the pioneering hybrid luxury retail/dining concept of The Lodge Bar & Dining.
Auckland's favorite new toy and hangout space, don't miss it!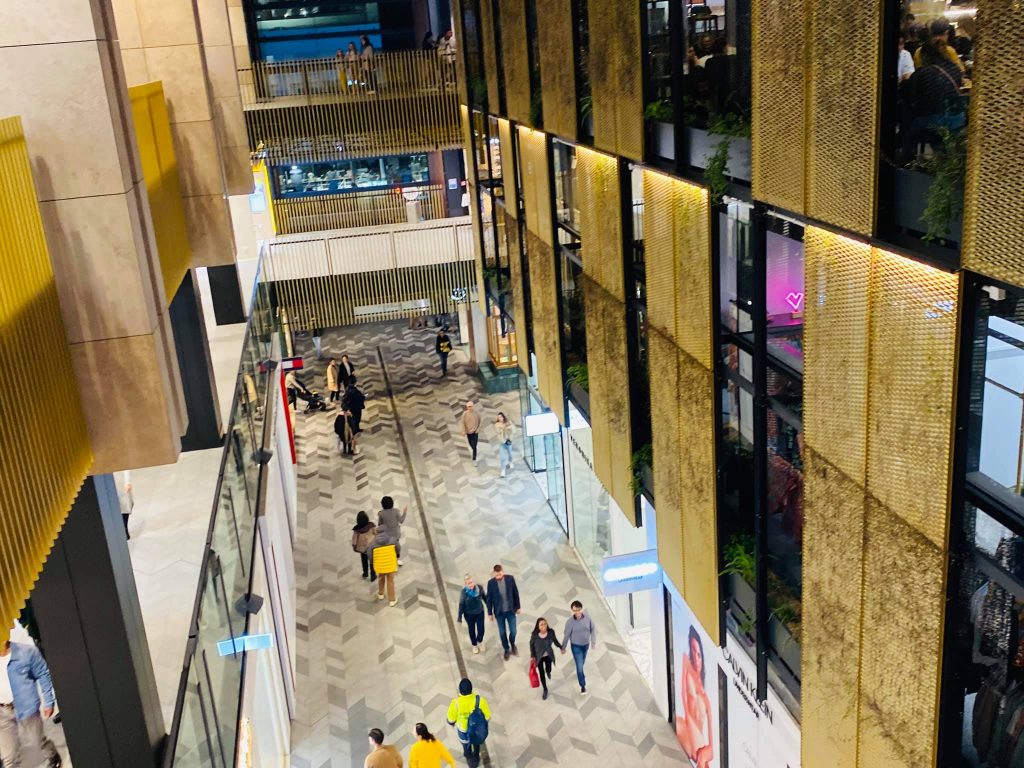 Devonport
Just across the harbor from the city center — and accessible on a super-quick ferry — Devonport is a relaxed bayside village living at its finest.
Packed with fabulously restored Victorian homes, hotels, and restaurants without a chain establishment insight, you can explore the historic back-streets, enjoy fine dining, art boutiques browsing, a walk on the beach, or terrific views back over the Auckland skyline. A stop in for coffee and a sweet treat at Corelli's Cafe is a must, as is a quick peek at Bookmark, one of Auckland's best secondhand bookstore.
However, as every child (or child-at-heart) in Auckland will tell you, the historic North Head volcano cone is the biggest drawcard here!
Once a heavily armed fort used to defend the entrance of Auckland, a hike here will unearth fortified tunnels, barracks, storerooms, and artillery initially built to protect a potential Russian invasion in 1880, but bulked up during WWII. No conclusive evidence has ever be found of German and Japanese submarines in the Auckland harbor. From the lofty heights of North Head, you can imagine they would have spotted them pretty quick if they ever emerged!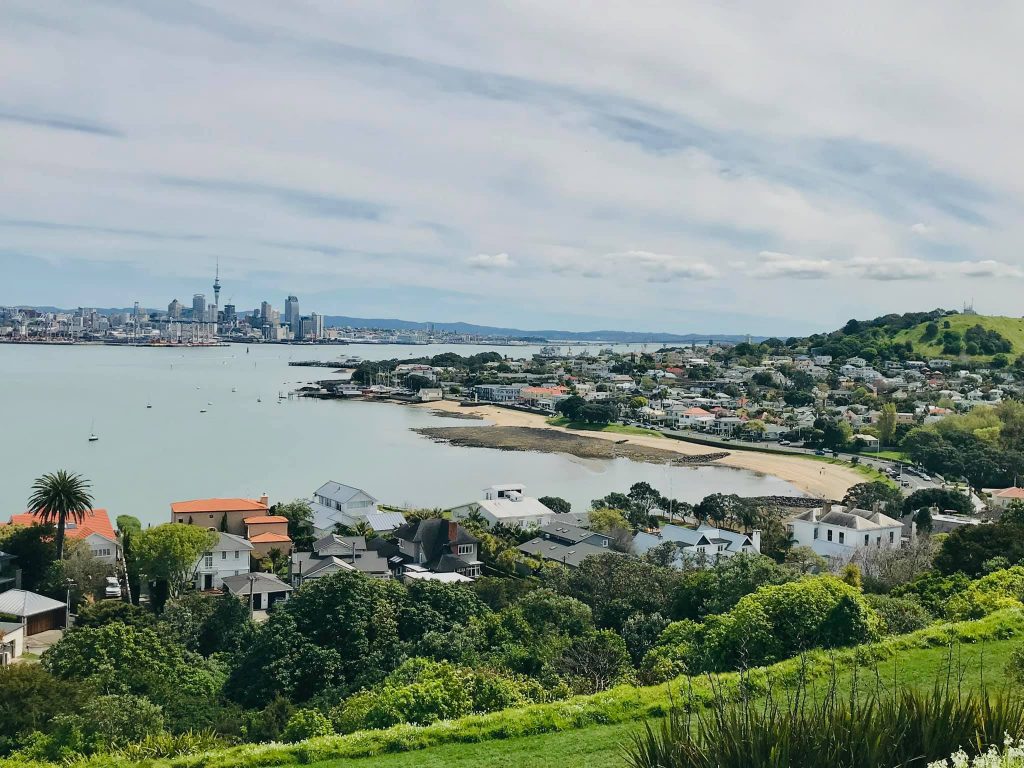 Dominion Road
Another culinary highlight of Auckland is Dominion Road, a 7 kilometer stretch of road running from the suburb of Eden Terrace through to Mount Albert. Along its length, you'll find a rich, culturally diverse array of cafes and restaurants, with everything from New York-style pizza to Taipei-style bubble tea, Indian curries, and dumplings.
So many dumplings.
Choosing just one favorite from Dominion Road is an impossible task. Half the fun of exploring it is trial-and-error. There are no wrong choices here, but there are plenty of exceptional standouts and hidden gems.
It is one of the world's best food streets and has everything for a morning coffee, lunchtime drop-in, or cheap-and-cheerful dinner. My favorites here are always changing, but currently, you can't go past modern Chinese at Mr. Hao, funky Thai fusion Kiss Kiss, or the legendary Barilla Dumplings.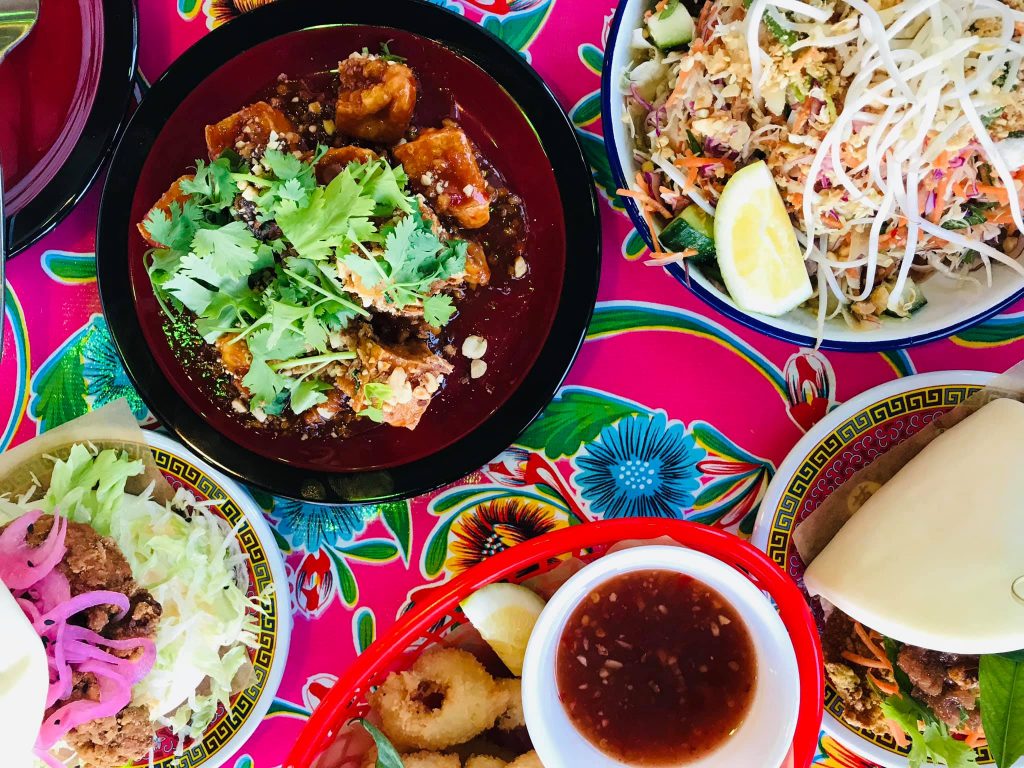 Duder Regional Park
A 400 acre regional park on a coastal peninsula in the east of Auckland, this working farm park was created in 1995 and offers glorious views of the Hauraki Gulf and Firth of Thames.
From the carpark, head out of the Farm Loop Walk to the Whakakaiwhara Pā at the end of the headlands, where you can see the earthwork remains of a fortified Māori settlement.
The hike takes around 2.5 hours round-trip, though there are opportunities to stop along the way at one of the many beaches for a swim and picnic. While most of Duder Regional Park is covered in farmland, there are pockets of original native forests and efforts to slowly restores the coastal forest, valley, and wetland ecosystems.
While the views of the surrounding rural landscape and harbor are exceptional, Duder Regional Park also has a very intriguing and overlooked history. The Tainui canoe carrying Māori from Hawaiiki to New Zealand in the 1300s moored in the shelter of the Peninsula from a storm while traveling up the east coast of Aotearoa.
While the canoe was moored, a crew member called Tane Whakatia planted a karaka berry on the point of the Peninsula, which grew into a tree known as 'Huna ā Tāne' or the 'Tree of Tāne.' Though this tree no longer exists, its descendants today are the impressive karaka trees on the Peninsula. The ancestral links of the Ngai Tai tribe with the Peninsula extend back approximately 650 years. They still have a marae today at nearby Umupuia.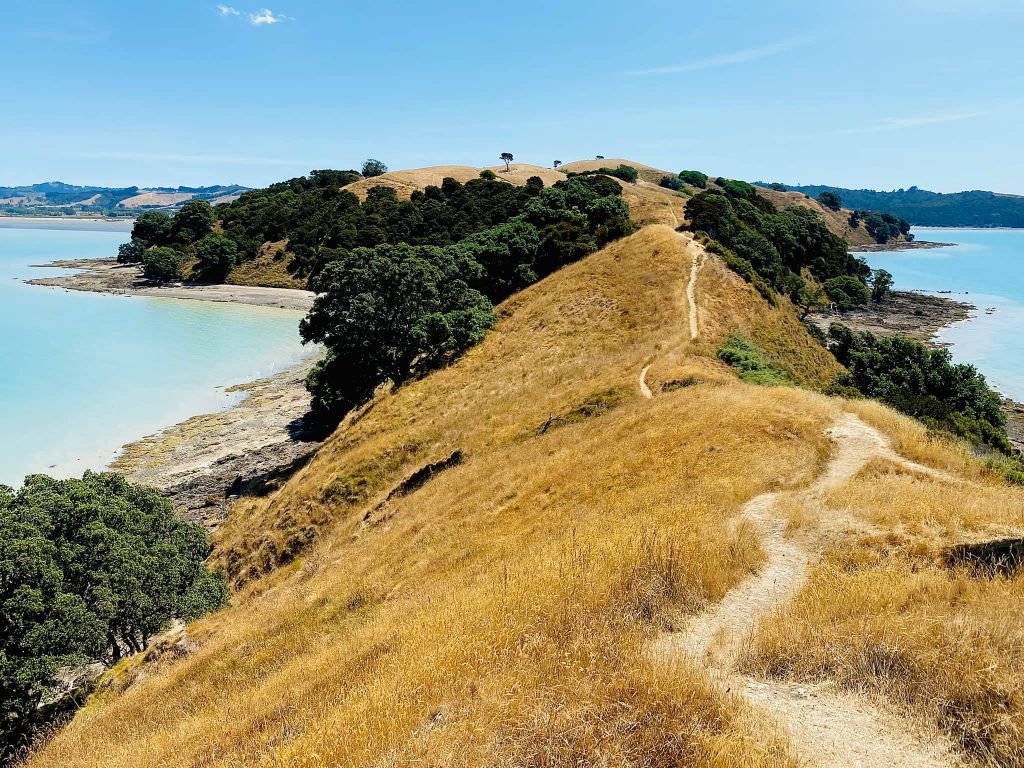 Eat Auckland Food Tour
I don't say this lightly, but anybody passionate about discovering, sampling, and understanding the multicultural tapestry that is Auckland needs to sign up any of the fabulous Eats Auckland tours — probably a few weeks in advance as they frequently sell out!
I've taken food tours all around the world, and I have to say these: Lisa and her team offer one of the best! I loved their passion, community involvement, knowledge, and fun delivery, and I am sure you will too! Plus, there is all that delicious food to be discovered.
I don't want to give away too much – but there are currently five different tour options exploring different cuisines in separate areas of Auckland. Korean, Chinese and Indian are all covered, along with a "Sweet As" Dessert Degustation option and a Food History tour in upscale Ponsonby.
If you were in any doubt, there are plenty of food samplings, photo opportunities, and anecdotes as well as enough food knowledge to ensure you dominate at the next trivia pub quiz night. I loved how Lisa and her team are working with local businesses to showcase a different side of Auckland (and New Zealand) most tourists never see. It makes it so fun and authentic that curious Aucklanders fill most of the tours — a phenomenon I have never seen anywhere else before.
As one myself, I can say I never knew most of what I found on the Sandringham Food and Spice Tour, and tasted more delicious things than I ever thought possible in one afternoon. However, the excursions are just as well suited to visitors in Auckland, and the perfect way to see a side of Auckland that most tourists would not even know existed!
There's no better way to spend a few hours tasting delicious food, exploring markets, meeting shop owners, and discovering secrets known only to locals — and even then, many locals wouldn't know! With talented tour guides and host restaurants, go alone or with your friends — just be sure to come hungry!
The top reviewed food tasting tour in Auckland (hell, it's one of Auckland's top undiscovered gems as far as I'm concerned!) you won't ever regret heading out with Eat Auckland… and will never think New Zealand cuisine is just Fush & Chups again!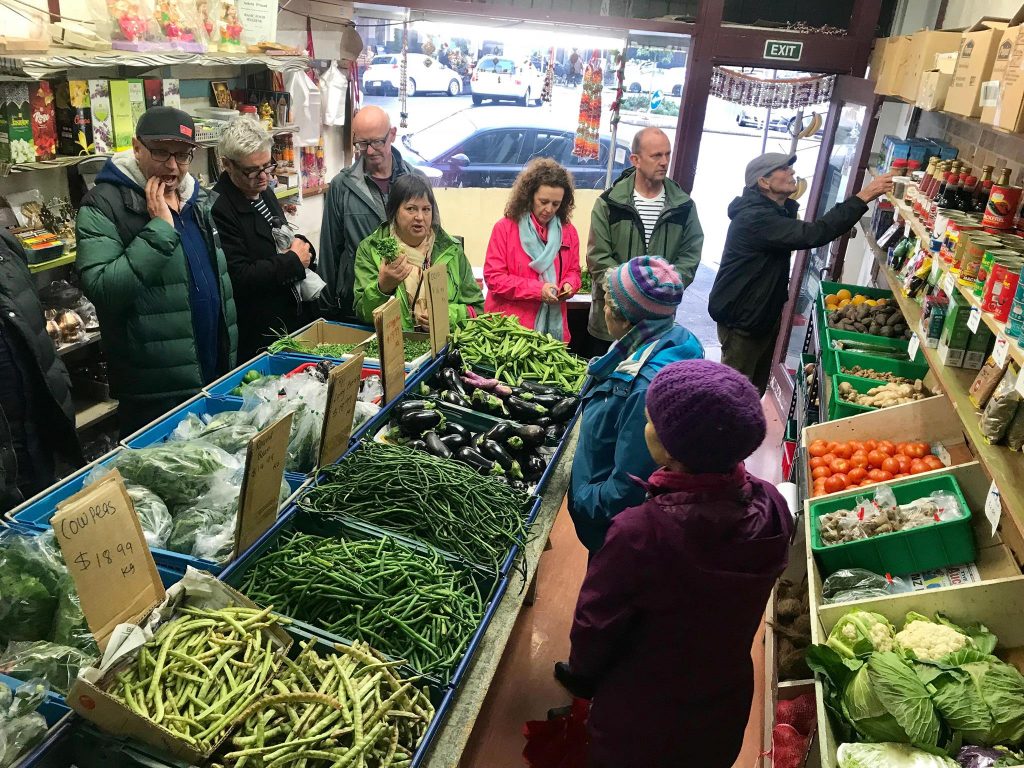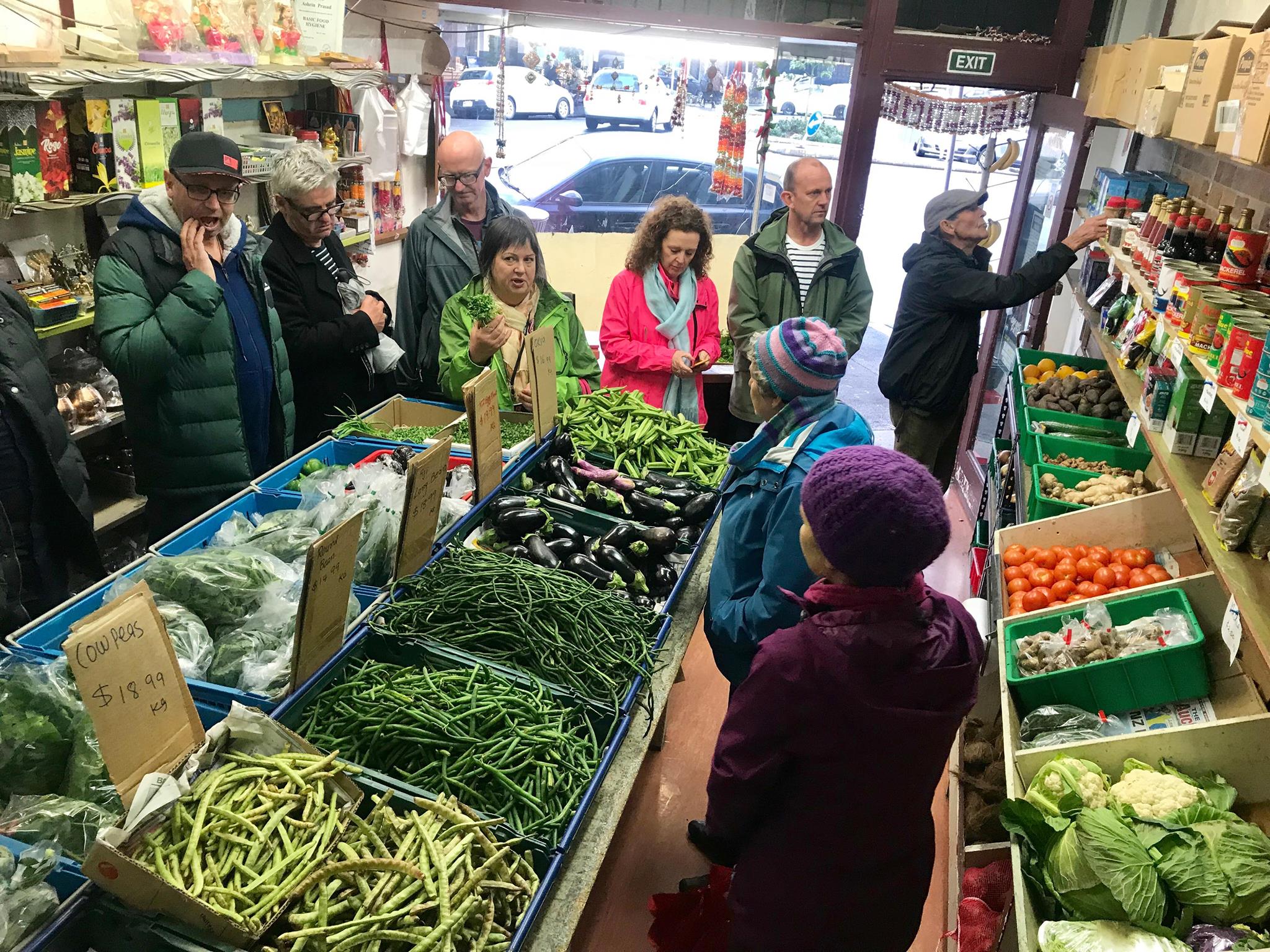 Elliot Stables
Hidden on a quiet street in Auckland's CBD, Elliot Stables is a charming 'epicurean village' set in a magnificent historic building dating back to 1910.
There are 13 different eateries to chose from. You just pick a seat anywhere and then eat and drink from everything. Like an upscale food court, the range of international and local fare is commendable and tempting. From the fun and colorful Bao Baby Bao to the Kiwi/ Pacific Island fusion of the SeaFood Kitchen, there is something for everyone — and you can order cocktails, mains, and dessert each from a different spot. That also means groups who want different food can easily all have it in one table!
An eclectic and authentically Auckland experience with varying price points and offerings make Elliot Stables a popular option accessible to everyone. For smaller groups, you can often just grab a table — but on busier nights or with larger groups, you'll want to make a reservation in advance.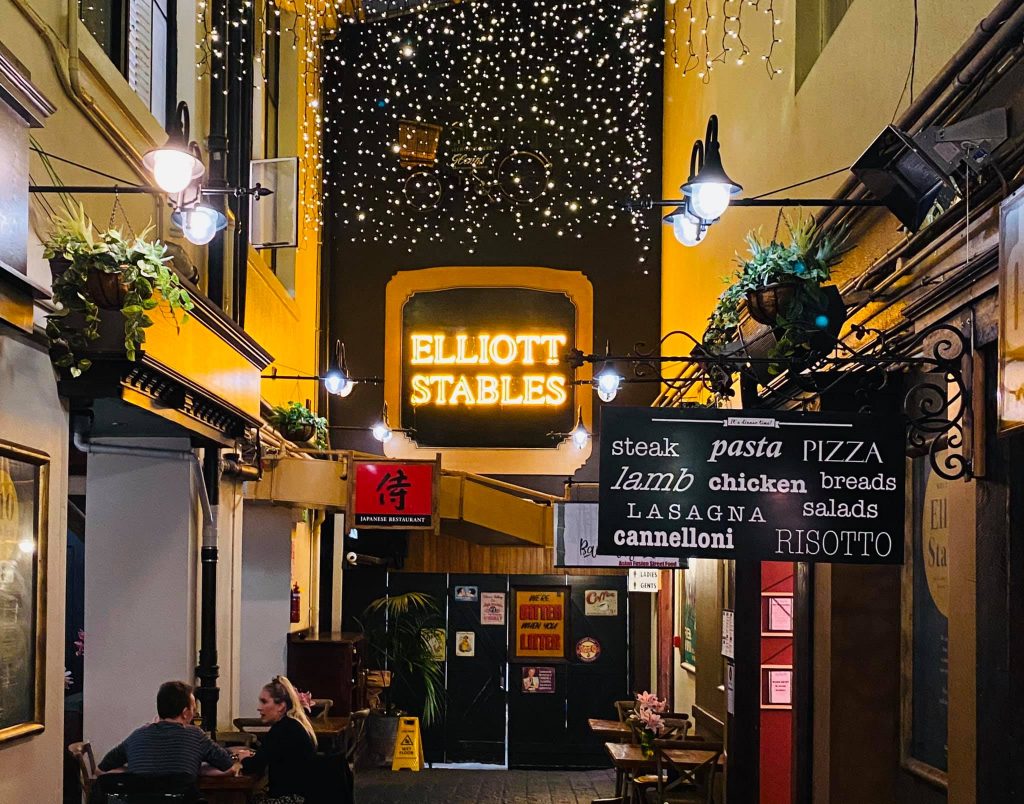 Giapo
No matter how short your visit — one of the best things to do in Auckland is visiting the avant-garde Giapo Ice Cream Kitchen. World-famous in New Zealand, any Aucklander will regale you with tales of their favorite creations to come out of this legendary establishment. A unique experience focussed on re-defining how you experience ice cream, where delectable — if sometimes slightly strange flavors — all combine to create an indescribably delicious sensation.
The flavor and visuals at Giapo are out-of-this-world, and every visit leads to surprises. The gourmet ice cream pieces of art are all created out of sight, so you are ordering almost blind off a menu. Imagine something more like a restaurant than your corner store ice-cream display case.
Of course, you can always cheat and admire the choices of other customers (or check out their website before heading over). Still, I recommend just asking the helpful staff about the latest offering. They can pair your likes and dislikes to find your perfect match, like an Ice Cream sommelier.
And if you want to experience the classic Hokey pokey flavor of ice cream in New Zealand, (vanilla ice cream with small, solid lumps of honeycomb toffee), Giapo has the best in the world…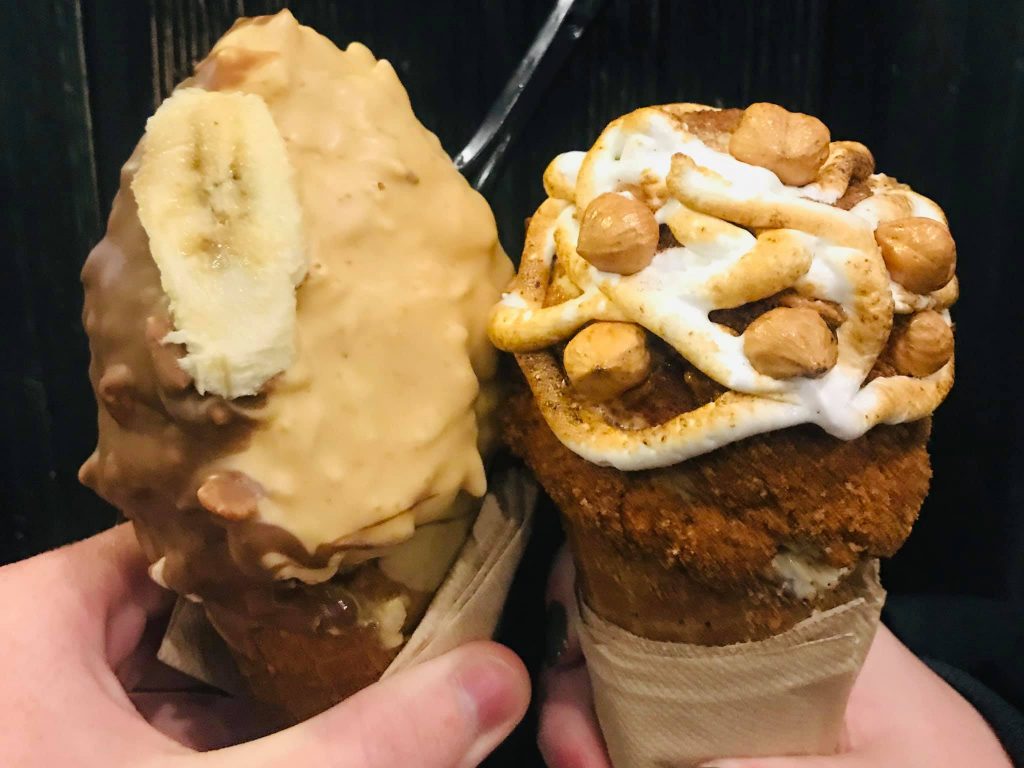 Great Barrier Island
A world on its own, Great Barrier Island is technically part of the Auckland region — and I would be remiss to not include it on a list of things to do in Auckland, even if you will need to dedicate a few days to explore it.
Great Barrier Island lies in the outer Hauraki Gulf, around 100 kilometers from central Auckland, accessible by plane or boat. It is approximately 285 square kilometers and is the fourth largest island of the New Zealand chain (sixth if you want to include the far-flung Chatham Islands and Auckland Island).
Over 70% of the Great Barrier Island is protected Conservation Park, and there are countless hiking trails, desolate beaches, hot springs, and old-growth forests to explore. Not to mention the memorable night sky displays on offer as the whole island is a Dark Sky Sanctuary.
You'll also find excellent art galleries, cute pottery stores, some great dining options, and a few small museums. With a full-time population of only 1,000, life here is often described as New Zealand many decades ago — but there are exciting new developments like a Gin Distillery and electric bike hire company.
There is also a surprisingly diverse array of accommodation options to explore, making Great Barrier Island a real hidden gem on Auckland's doorstep that most travelers never hear about.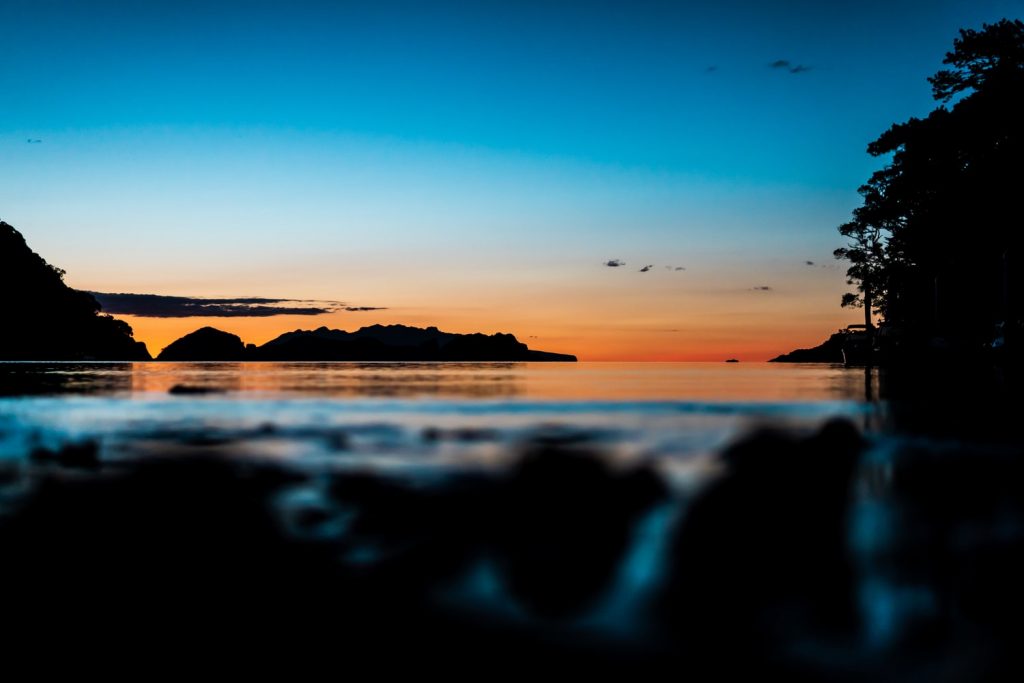 Hi-So Rooftop Bar
One of the latest in a crop of luxury hotels to open in Auckland, the Rooftop Bar at the SO/ Hotel, is an ultra-modern and chic spot perfect for worthy Instagram shots and cocktails with friends.
Adding some much-needed international style to Auckland, the HI-SO rooftop bar offers expansive views over the Waitemata Harbour and the city skyline by day and night. Then there is the luxury-whimsical fit-out complete with slanted couches designed by Marcel Wanders.
Due to its hotel location, this is a bit of a hidden gem — meaning you can almost always get a table. The bartenders are very knowledgeable and are happy to make an excellent recommendation for drinks. However, I always go for the lemon meringue cocktail, one of the best drinks in the world.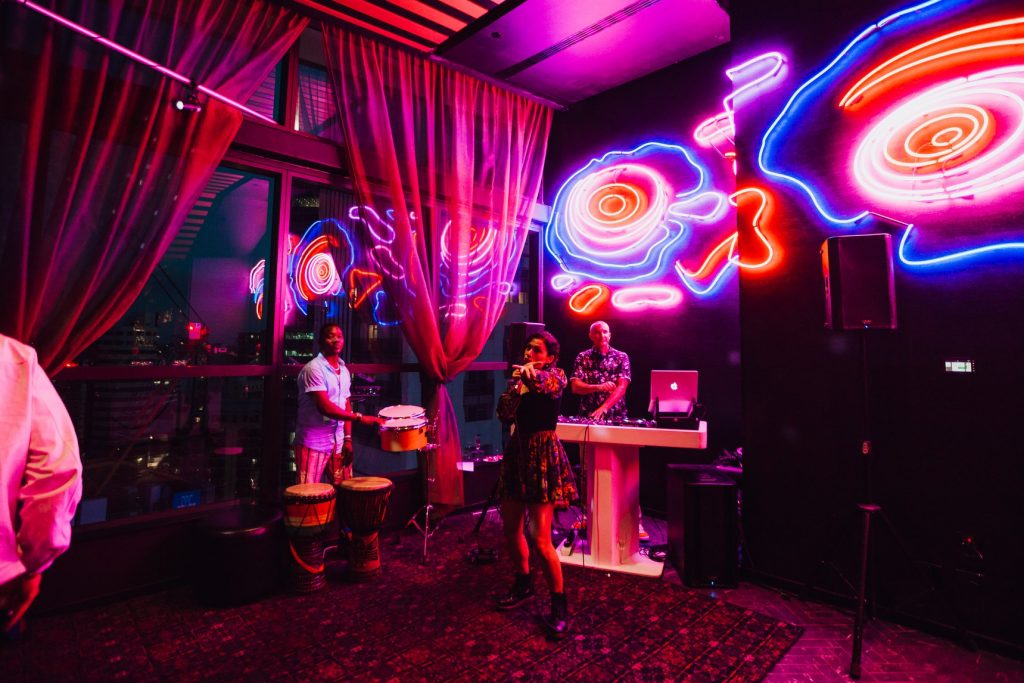 Harbour Bridge
An icon of Auckland opened in 1959 and connected Auckland with the North Shore for the first time. Sadly, however, it opened with no walking, cycling, and rail facilities. Now — more than 60 years on, we are trying to add on a "SkyPath," with a walk-and-cycleway component through to Takapuna. It has been in the works for a few years now, and never seems to get any closer — so don't hold your breath.
For now, the best way to experience the Auckland Harbour Bridge is on a 1.5 hour Auckland Bridge tour where you will get panoramic views of the city and Waitemata Harbor, or to sign up for the 40-m Auckland Bridge Bungy jump operated by AJ Hackett.
Should you have no inclination to climb it, you can view the Vector Lights show, which lights up the Bridge for special events throughout the year. In a world-first, the solar, battery, and peer-to-peer powered performance subtly frame the Harbour Bridge architecture on other nights. Some of the best places to view the show (and the Harbour Bridge) are Little Shoal Bay in Northcote or Silo Park in Wynyard Quarter.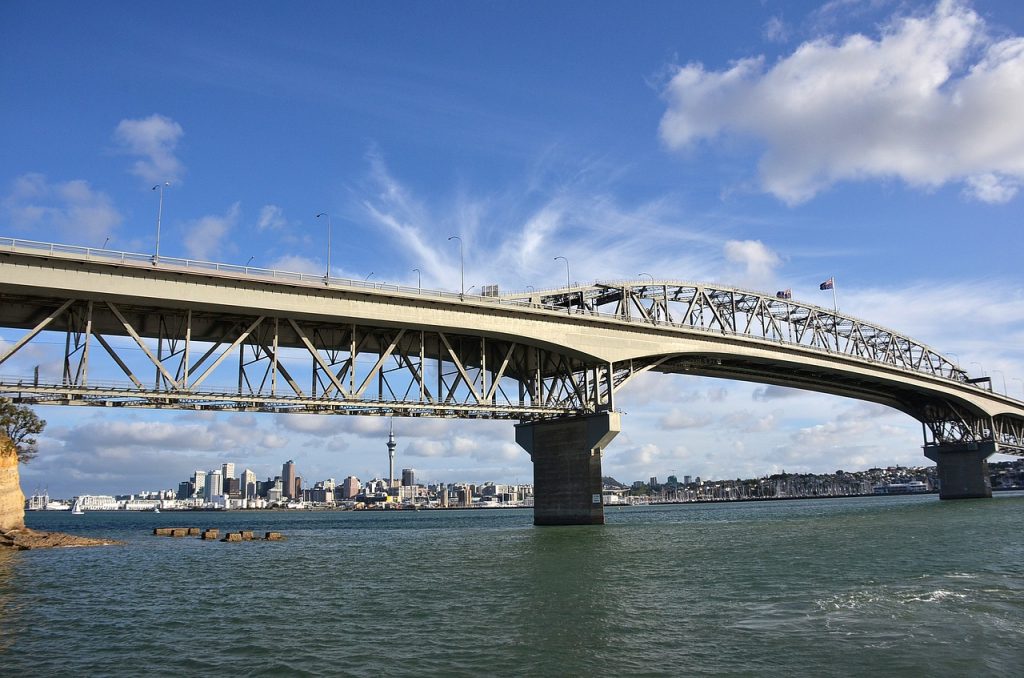 Hobsonville Point
While most modern subdivisions in Auckland (and New Zealand) are horrendous, Hobsonville Point is different — and one of the few that are worth visiting on their own right.
Built on a peninsula that juts out into the Waitemata Harbour, the area was used as a defense base until 2011 when its redevelopment started. Not due to be completed until 2024, there is still plenty to enjoy here at this master-planned community with all the amenities that make an area where people like to live, like shops, cafés, bars, parks, and schools. Not to mention 26 hectares of parks and reserves.
The popular Catalina Bay Farmers Market takes place here on the weekends offering local produce, artisanal baked goods, and ready-to-eat treats. Then there is the award-winning craft beer brewer Little Creatures, waterside Fabric Café and Bistro, and Salty's Fish and Chips. Before or after a meal, walk the 5 kilometers coastal walkway, which hugs the Peninsula's shoreline and cuts across the township from coast to coast, with art and historical attractions along the way.
All this, and only a 30-minute drive northwest of Auckland's CBD, or a ferry ride from Britomart!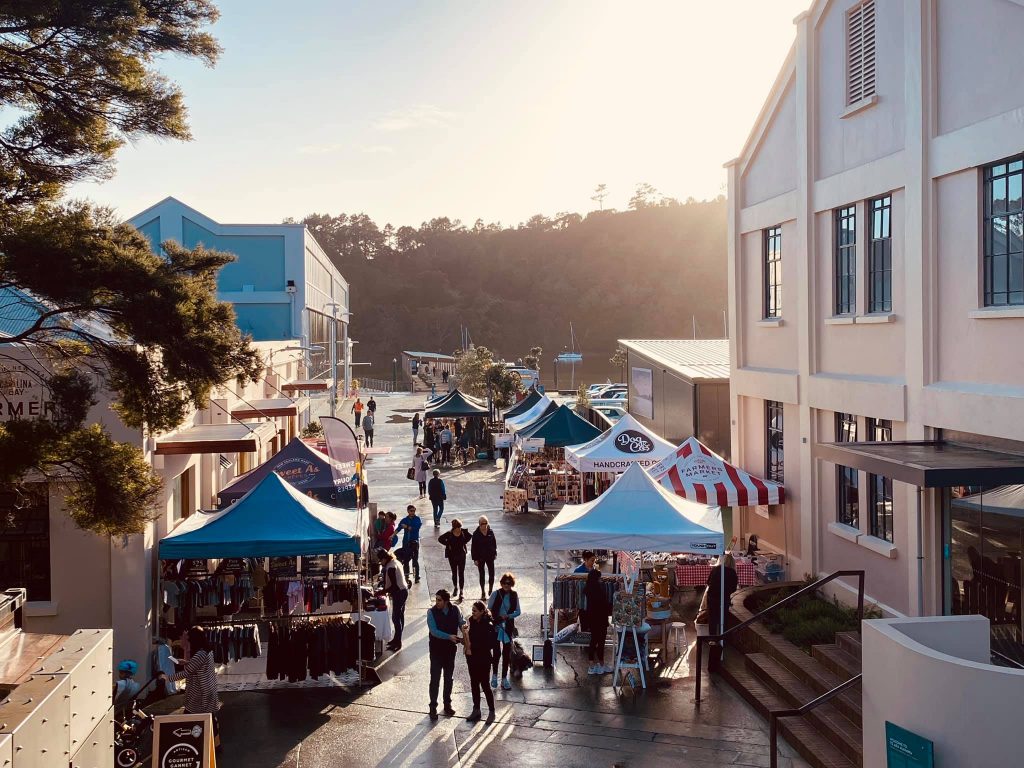 Hunua Ranges
While most of the Auckland Walks in the more famous Waitakere Ranges have been closed due to Kauri Dieback, hiking in the lush Hunua Ranges is one of my favorite things to do in Auckland – if only because no one else ever seems to go here.
You will need to hire a car to get out there. Still, you will be rewarded with 400 square kilometers of dense native forest, high ridgelines with panoramic views, and more plants and birds than you could possibly count.
The Hunua Ranges has plenty of options as the largest mainland forest within the Auckland region if you enjoy walking, mountain biking, fishing, or camping. The most popular walk is undoubtedly the short walk to the impressive Hunua Falls, but be careful. Many lives have been sadly claimed swimming here over the years.
If you have a full day, you can try one of the longer, hikes including the 8.3-kilometer Cossey-Massey Loop or the 6.2 kilometer Wairoa Loop Track. For bonus points, try to go on Sunday and make a quick visit to the nearby Clevedon Farmers Markets for breakfast on the way!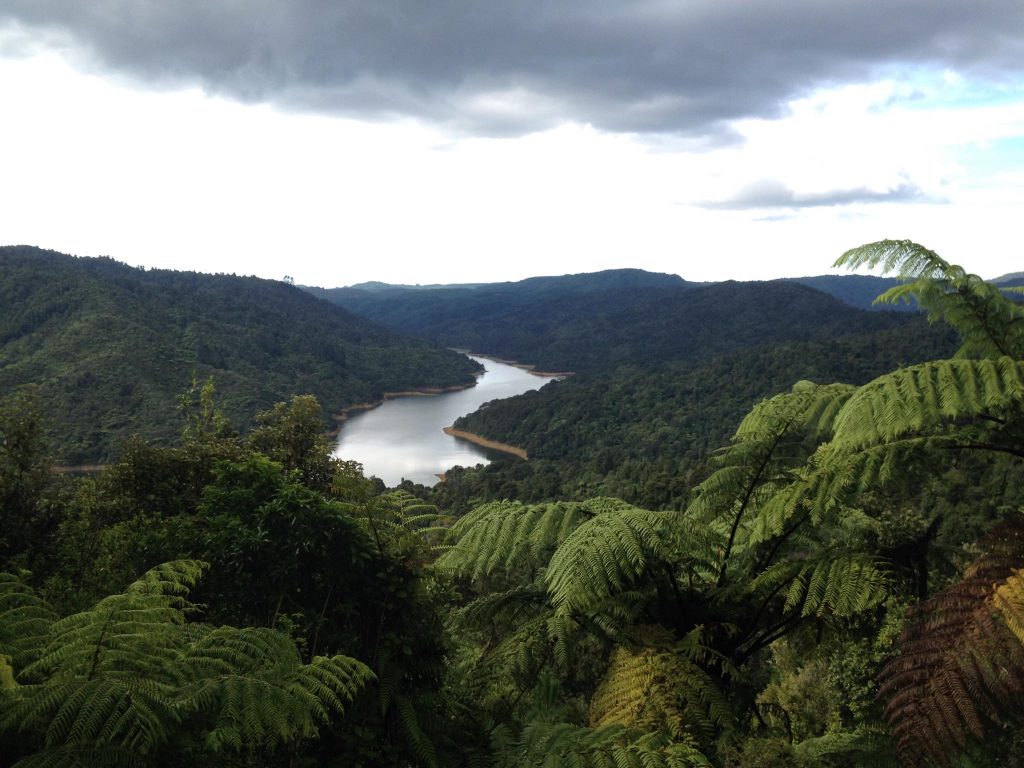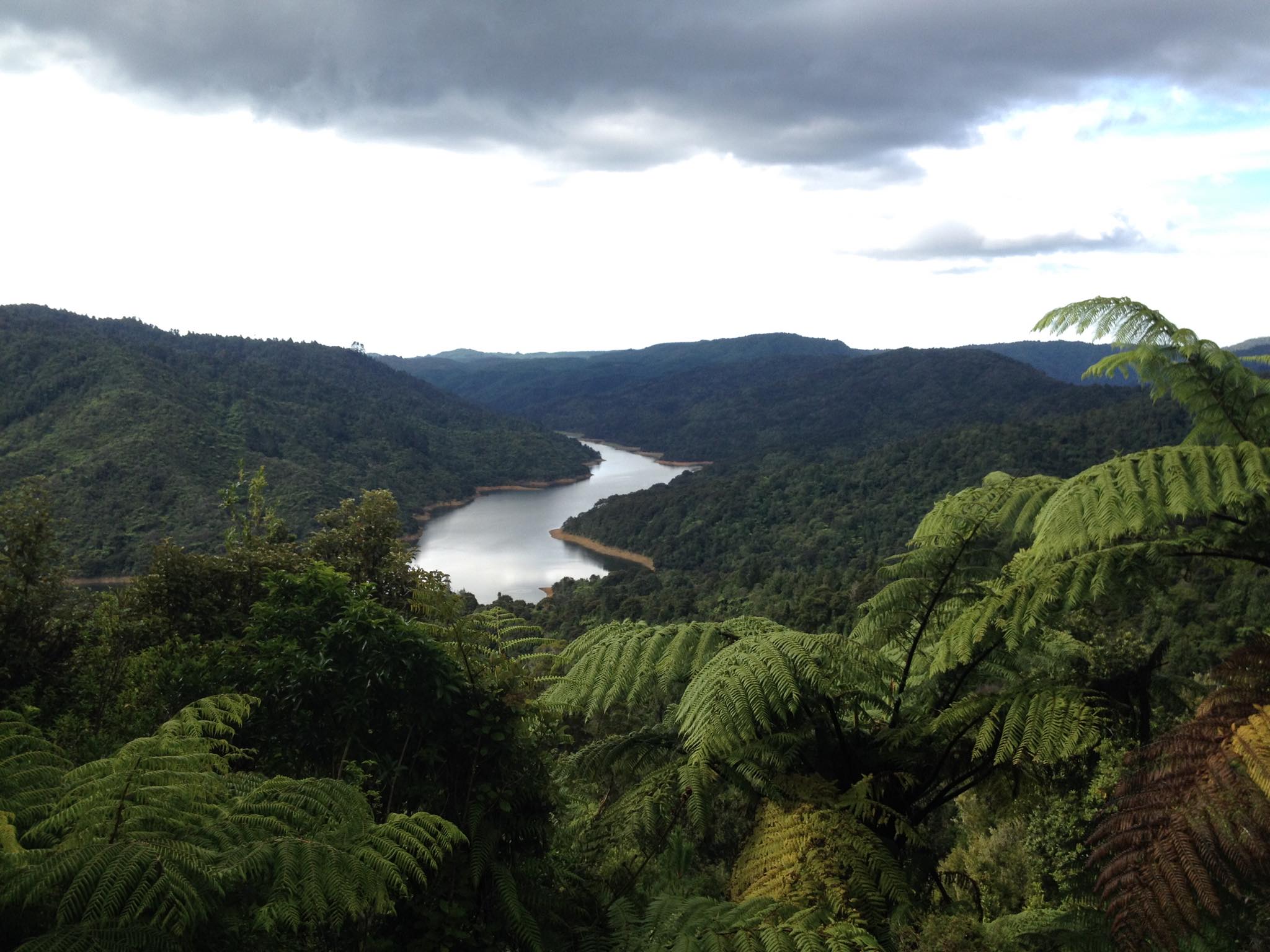 Karangahape Road
One of the most polarizing streets in Auckland, the notorious K Road (or formally Karangahape Road ), was once the city's central shopping district, before falling into disgrace with the construction of motorways nearby. Cheap rent then made K Road Auckland's default 'red light' district with the accompanying strip clubs, brothels, seedy bars, and illicit activity in dark corners.
Over the decades, however, K Road has again become cool. Today you can find an erratic collection of secondhand stores, alternative cafes, design boutiques, and live music alongside a few remaining sex toy stores and one strip club.
A mecca for the Auckland gay scene – and home to the cities only-true gay bar 'Family', K Road draws in hipsters, fashion junkies, and more in a swirling world which offers a very different feel of Auckland than the more sanitized Viaduct or Britomart nightlife precincts.
My favorite hang-out spot is St Kevins Arcade with its beautiful architecture and pop-up stores, but if you want to enjoy this entire neighborhood, you have better be quick. The Central Rail Link currently being completed in Auckland will have a station here, meaning developers are moving in fast, and gentrification is well underway!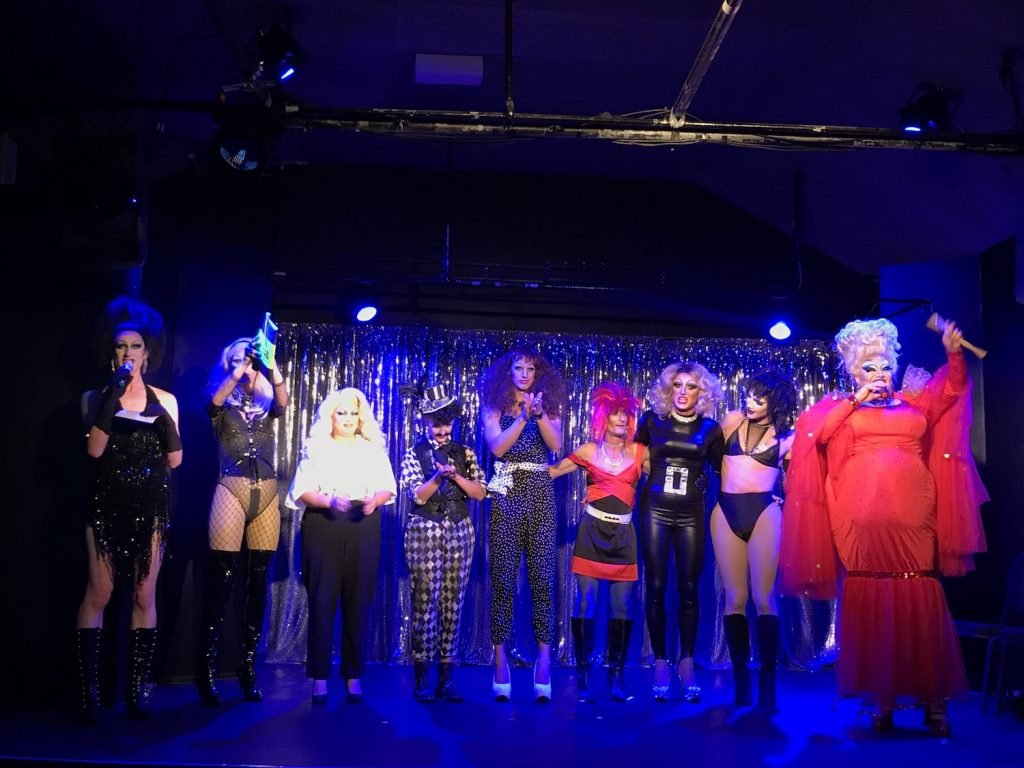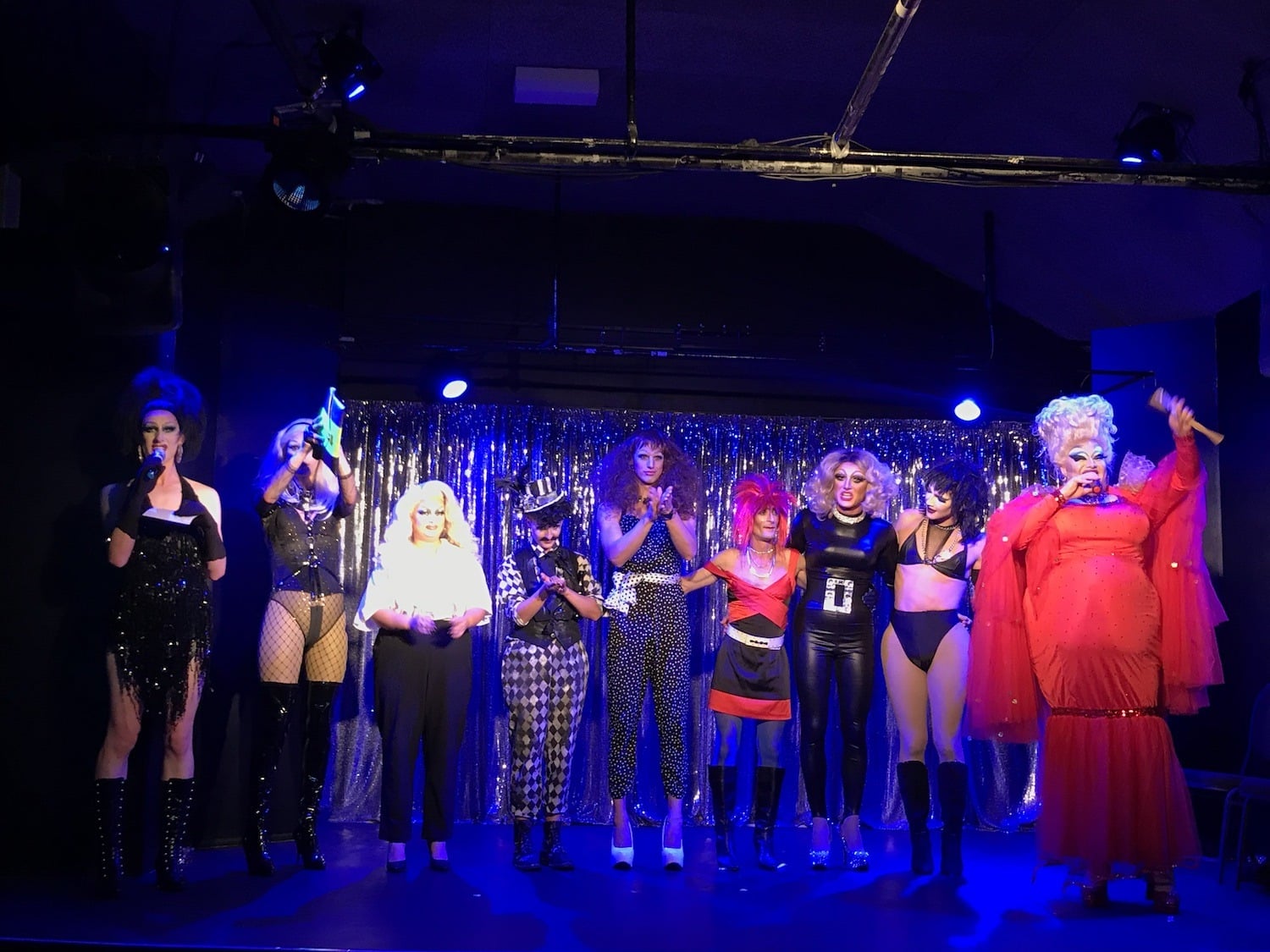 Kelly Tarlton's
An Auckland icon opened in 1985 by New Zealand underwater adventurer Kelly Tarlton; Sea Life Kelly Tarlton's is one of the top things to do in Auckland.
Constructed in disused sewage storage tanks, Kelly Tarlton's was the first aquarium in the world to use curved tunnels rather than flat viewing panel — and the first to use conveyor belts to move people around. Located just outside Auckland CBD along Tamaki Drive, the aquarium houses thousands of marine animals from hundreds of species, including sharks, penguins, turtles, stingrays, seahorses, fish, and much, much more.
It is also home to the largest penguin colony exhibit in the Southern Hemisphere, the famous Shark Tunnel, and New Zealand's only turtle rescue center! Visitors can also try out a Shark Cage encounter or cage-less shark encounter (Shark Dive Xtreme)…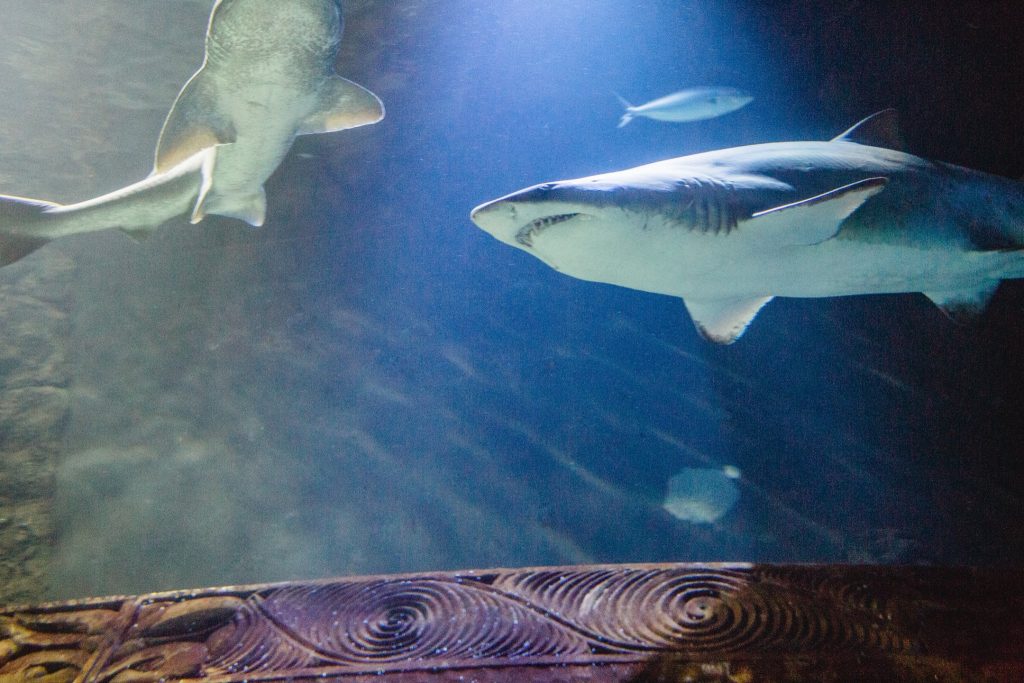 La Cigale French Market
One of Auckland's best foodie hotspots, the La Cigale French Market, is held every Saturday and Sunday morning in Parnell. Inspired by France's incredible food markets, you can find a marvelous assortment of artisan products from around New Zealand and overseas.
There is a little something for everyone here, whether you are shopping for your weekly needs, looking for a delicious meal, or just want to savor the sights and sounds. There is fresh produce in abundance, the aromas of roasting chickens in the rotisserie, flower, smoked Akaroa salmon, French cheese, and so, so much more.
If you are in a hurry, grab a coffee and pain au chocolat while you wander the stalls. Or sit at one of the long communal tables and enjoy a divine Croque monsieur or mouth-watering beef bourguignon pie from the La Cigale Cafe.
The La Cigale French Market has now expanded to Takutai Square at Britomart in the CBD on Saturday mornings if you are staying nearby. While it is a great market, you need to head to Parnell for the full experience.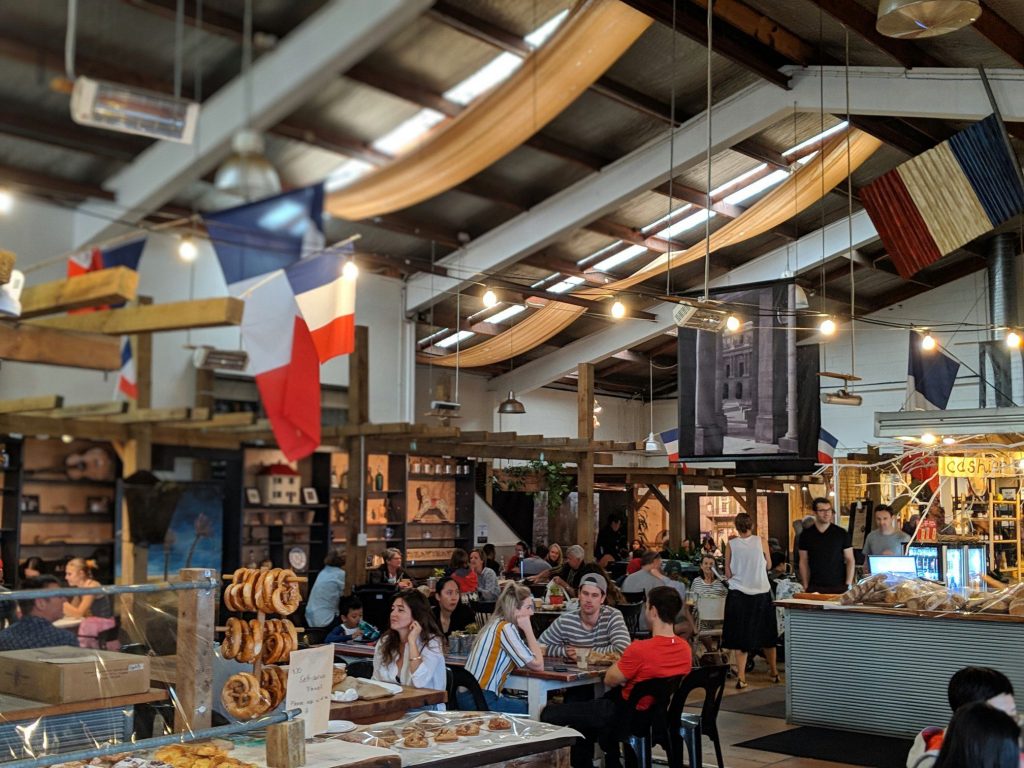 Manukau Heads Lighthouse
With sweeping panoramas and rugged coastlines — the journey to the Manukau Heads Lighthouse is almost as gorgeous as the destination, even if it takes the better part of a day to reach.
The 140 years old Manukau Heads Lighthouse, located on the tip of the Awhitu Peninsula, is one of only a few in New Zealand that remains open to the public. Inside you'll find a display about the life of a seaman, then head upstairs to the lightkeepers' balcony for views of the notorious Manukau sand bar, Auckland's Waitakere Ranges, and Auckland City as you struggle to hold on in the wind. Its located at 240 meters above sea level, so on a clear day, you can even see Taranaki to the south…
The drive takes around 1 hour 40 minutes each way, of which half is on rural backroads surrounding by gorgeous farms. On your way out, stop by historic Waiuku for a coffee and sweet treat and then at The Kentish Hotel (New Zealand's Longest Running Hotel) for a drink by the estuary on the way back.
Matakana
While the Brick Bay Sculpture Trail is reason enough to head out this way, the Matakana Village is an Auckland attraction in its own right. Just 45 minutes from the Auckland Harbour Bridge, Matakana is one of the most popular day trips in Auckland – and for a good reason.
With fresh country air, artisanal food, stylish boutiques, and modern galleries, its no wonder so many Aucklanders flock here for the day — especially on Saturdays where there is the famous Matakana Village Farmers' Market. There is also a magnificent arthouse cinema, the Sculptureum, the Vintry (where you can try all of Matakana's wines under one roof) and the exceptional Sawmill Brewery and Smoko Room, which was destroyed by a fire but set to reopen any day now.
Particularly beautiful in spring when the vibrant cherry blossoms here are reminiscent of Kyoto.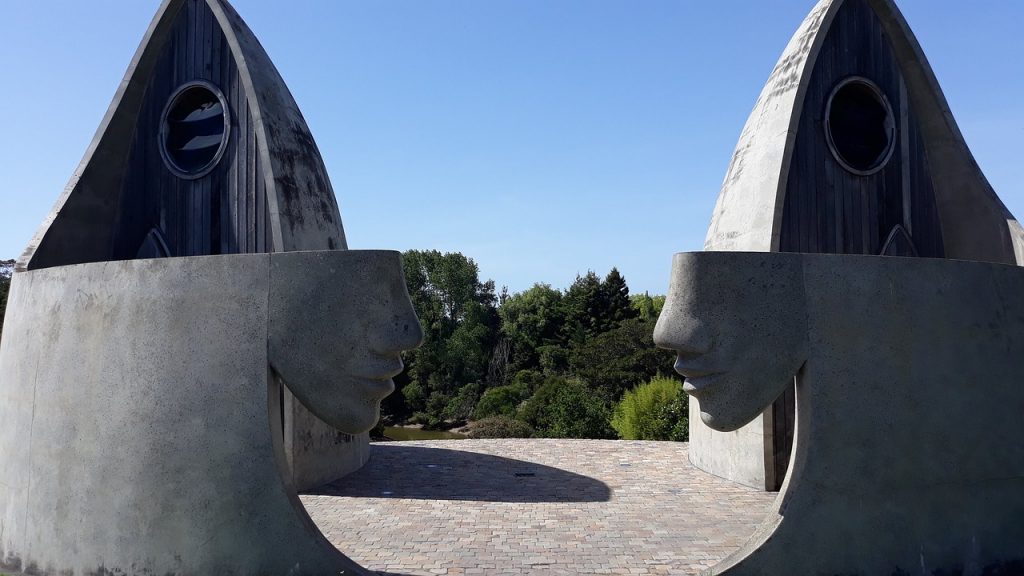 Maungakiekie / One Tree Hill
Maungakiekie / One Tree Hill is a 182-meter volcanic peak in Auckland, one of the more than 50 volcanos in this city. It is a meaningful place for Māori — it was the was largest Māori pā in pre-European times. However, it was abandoned around 1795 AD.
The original tree, a sacred totara that gave the volcano its name, was cut down by settlers for firewood and replaced by two pine trees. One was felled in 1960, leaving only one lone pine which was later famously attacked twice with chainsaws by Māori activists to raise awareness to injustices the New Zealand government had inflicted upon Māori. The second attempt in 2000 left the tree unable to recover, and it was removed.
In 2014, a Treaty of Waitangi settlement was reached with a collective of 13 Auckland iwi, which saw the volcano officially named Maungakiekie / One Tree Hill and ownership given to the collective. It is now co-governed by the collective through the Tūpuna Maunga Authority, along with the Auckland Council, for the benefit of the iwi "and all other people of Auckland", along with 13 other volcanic cones.
In 2016 a dawn ceremony conducted by Tupuna Maunga Authority saw the poignant planting of nine young tōtara and pōhutukawa (propagated from plants found on site) atop its summit.
Today, there is much to be explored at Maungakiekie / One Tree Hill and the surrounding Cornwall Park. There are tree-lined avenues, grassed slopes that are perfect for picnics, stunning views, extensive seasonal flower beds, a working farm, an excellent cafe, and hiking trails. There are also self-guided walks to give more historical context, which is highly recommended — you can pick up a trail map from the Maungakiekie Education Centre.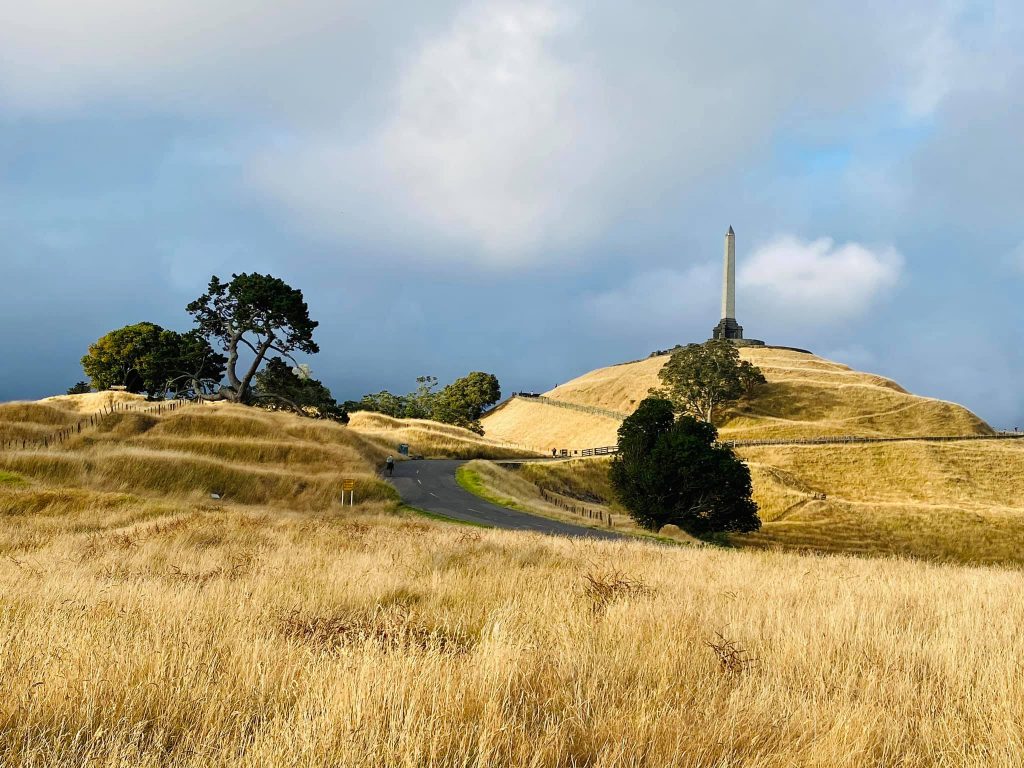 Mission Bay
Auckland is a beach city – through and through. But many travelers could miss this if they sequester themselves away in the central business district for their entire stay. While I love the Auckland CBD, it hasn't quite learned to appreciate its waterfront connection. It will get there…
If you hire a car in Auckland, you will have access to more beaches than you could possibly visit in one trip. But for those who don't want to, you can still hop on one of the frequent buses from the CBD that will zip you through to Mission Bay in a mere 15 minutes.
A waterfront haven for couples, families, and… well everybody to enjoy, Mission Bay is sublime. It has your quintessential pohutukawa-lined beach, a large park, a famous fountain, opportunities to swim, and a relaxed dining scene. All complemented by fabulous views of Rangitoto and the bustling Waitemata Harbour. On a sunny day, nothing beats a dip in the water followed by people watching and "Fush n Chups" — but even in chilly winter, you can take your coat, enjoy the stroll and huddle away in whichever café takes your fancy!
If you have more time, you can take advantage of the wonderful Tamaki Drive walk and continue around 'the bay' through Kohimarama beach to the cute seaside village of St. Heliers. The same bus can pick you up from here and take you back.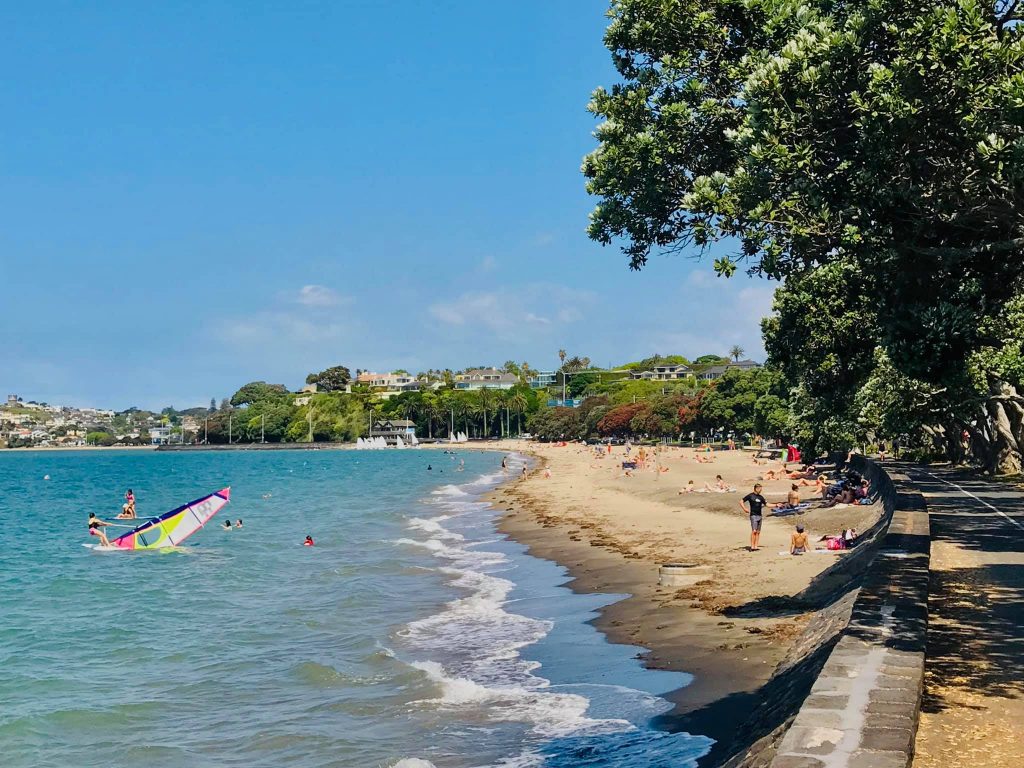 Mt Eden / Maungawhau
Mt Eden / Maungawhau is another prominent volcanic cone in the Auckland volcano field — and on the is well known for its stunning views back to the city. Last erupting around 15,000 years ago, Mt. Eden / Maungawhau is the highest natural point on the Auckland isthmus and has a majestic bowl-like crater.
The 50-meter crater is named Te Ipu-a-Mataaho ('the bowl of Mataaho'); Mataaho being a deity who is said to inhabit the crater and guard the secrets of the Earth. The crater is considered tapu (sacred) and should not be entered. You can, however, freely explore the remainder of the mountain, and spot clearly visible Māori pā terraces and food-storage pits.
Over a million people visit Maungawhau/Mt Eden each year. Thus significant steps have been taken in recent years to protect this taonga (treasure), including the closure of the road to its summit. Currently, works are underway to complete a world-class boardwalk around its summit.
While exploring Maungawhau/Mt Eden, visit the free Visitor Experience Centre for a small exhibition exploring the geological and Māori cultural history of the area, and a short video on the Auckland volcanic field. In the same building is Whau Cafe, a Māori enterprise perched on their ancestral mountain with an ever-changing menu inspired by Māori food and locally sourced seasonal produce. For something unique, try the Kina Butter and Kumura Sourdough, or the Māori Fry Bread with pear, maple, banana cream, and chocolate.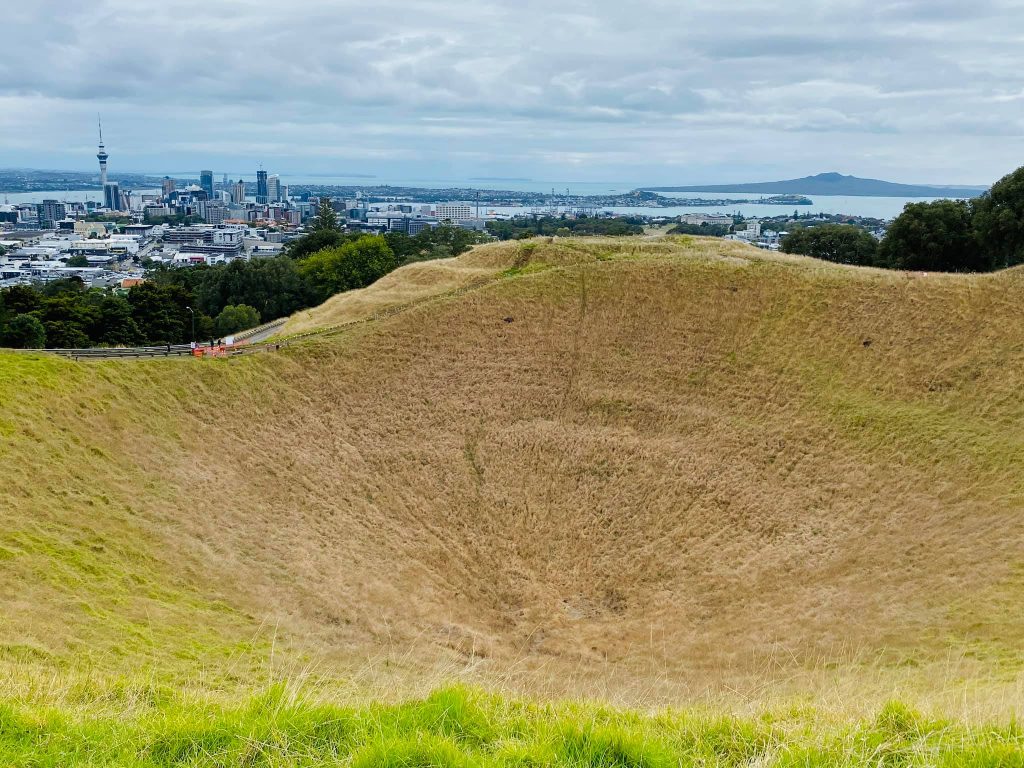 Muriwai
Muriwai is an extraordinary black sand beach less than an hour's drive from the Auckland CBD. Windswept and wild, the beach continues for around 60 kilometers, with only streams and rivers interrupting it.
At its southern end of Muriwai are a surf club and swimming spot (manned only in summer), along stunning clifftop trails and a world-famous gannet colony. Birds can be spotted here year-round, but it is most spectacular from August to March when 1,200 pairs of gannets nest here.
As you can imagine, Muriwai is a popular recreational area for Aucklanders, and you will spot surfers, horse riders, blokarts, paragliding, kites, swimmers, dog-walkers, joggers and even 4×4 enthusiasts further north. With so much to do, be sure to plan at least half a day.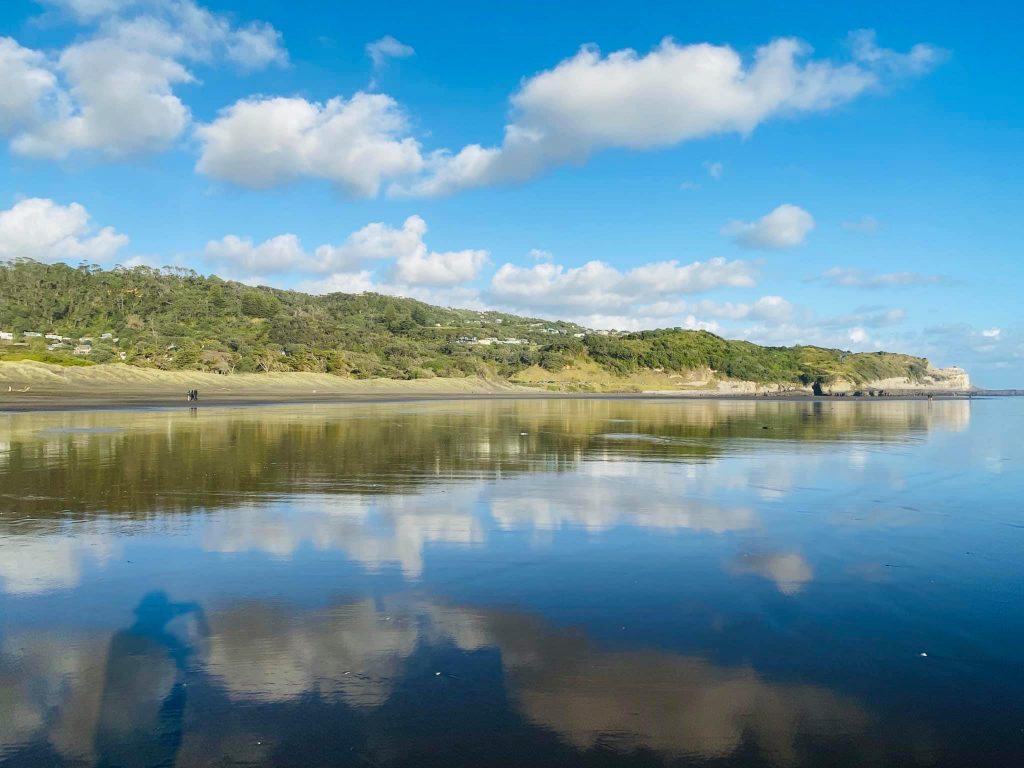 Museum Of Transport And Technology
MOTAT is a science and technology museum close to the Auckland CBD that holds over 300,000 items proudly showcasing the history of New Zealand innovation.
Spread across two sites, MOTAT has significant collections of aircraft, railway locomotives, trams, buses, and trolleybuses. It was opened in the iconic brick pumping house, which pumped water from the Western Springs Lakes to reservoirs in Ponsonby between 1877 – 1910 and now houses permanent and short-term exhibitions that tell inspiring stories of transport, technology, and Kiwi ingenuity.
Lover of planes need to visit the multi-award-winning Aviation Display Hall on their other site (MOTAT 2), which is linked by trams that run from MOTAT 1 past the Auckland Zoo. It is one of the most significant aviation collections in the Southern Hemisphere with Royal New Zealand Air Force aircraft such as the de Havilland Mosquito, the modern Skyhawk, and Aermacchi.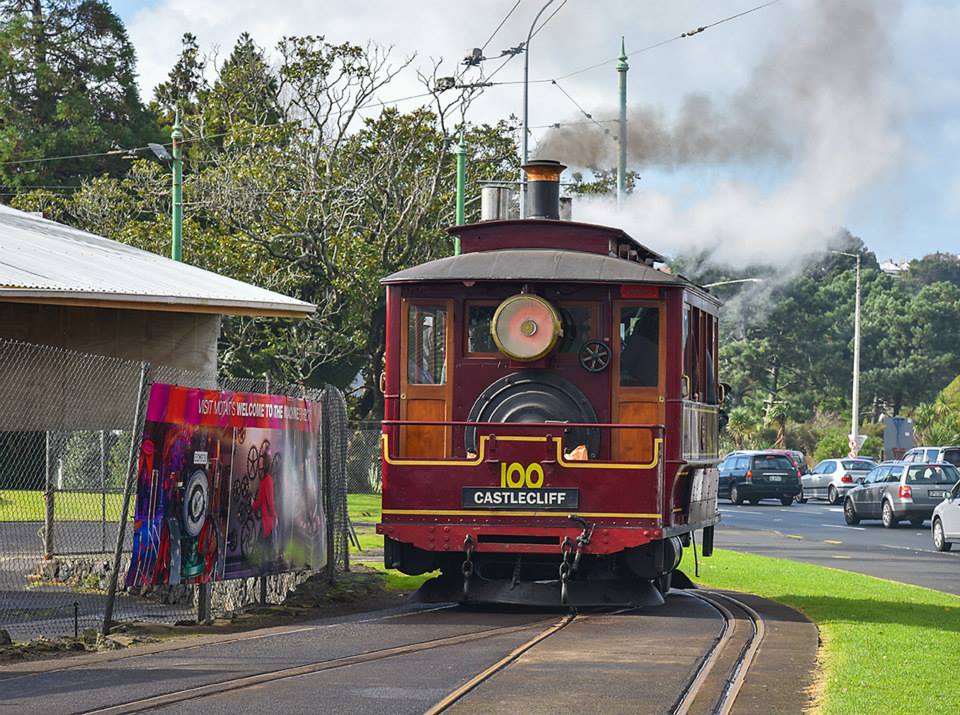 Musick Point
Located in east Auckland, Musick Point is the Peninsula headland that runs along the Tamaki River in Bucklands Beach with exceptional views over the Hauraki Gulf.
Start a walk here from the park entrance and watch out for stray golf balls from the Howick Golf Course which now covers a lot of the site. Originally Musick Point was set up as one of the few strategic locations for a national communications network that enabled international commercial aviation to evolve in New Zealand in the 1930 and 1940s. It was chosen due to its (then) isolation and absence of human-made electrical interference.
Following the loss of a Pan American Airways' flying boat en route to Auckland in 1938, the New Zealand government instructed that a planned operations building be designed as a fitting memorial to the American aviation pioneer, Captain Edwin Musick. On the walk, you'll come across this former radio transmission station, which played a vital role in the South Pacific campaign during WWII. It is notable as an early use of modern/ functionalist-influenced architecture in New Zealand.
There is far more to the story — and a small display is located inside the station (which is shaped like an abstract airplane) speaks more to this unique piece of New Zealand history. Then, don't miss the trail behind the building leading down through the bush to the rocky coast below.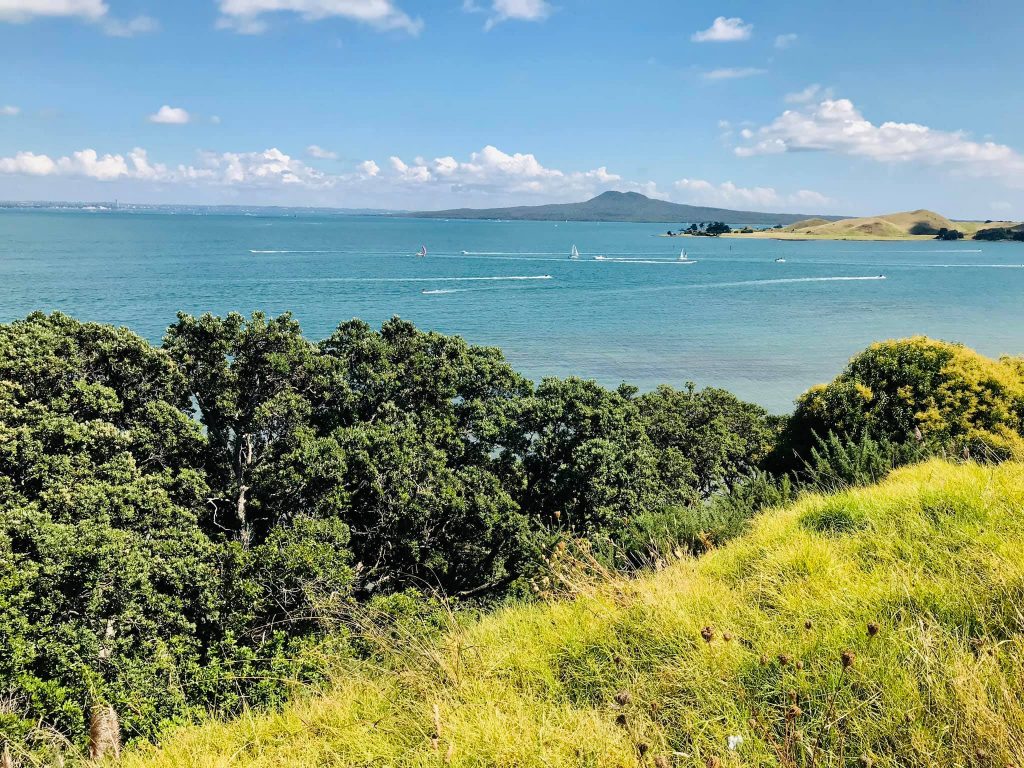 New Zealand Maritime Museum
New Zealand is one of the most maritime nations in the world and as you would imagine, much of its story is affected by the sea – through immigration, trade, design, innovation, and leisure.
The New Zealand Maritime Museum, opened in 1993, when the first America's Cup regatta was held in Auckland, is where these stories are preserved, shared, and explored. Located adjoining the Viaduct Harbour in central Auckland, the exhibitions span New Zealand's maritime history. From the first Polynesian explorers and settlers of the Great Pacific Migration a thousand years ago to modern-day triumphs of technology and design during the America's Cup, it's all here.
Fittingly, it's Maori name is 'Te Huiteanaui-A-Tangaroa' – holder of the treasures of Tangaroa (the Sea God).
Free for all Aucklanders to visit, there are also daily sailings of heritage boats, including the SS Puke, a cute 19th-century steam tug, and the ketch-rigged scow, the Ted Ashby. The Museum holds a collection of over 130 watercraft, and there is no better way to explore Auckland (nicknamed the city of sails) connected to the water.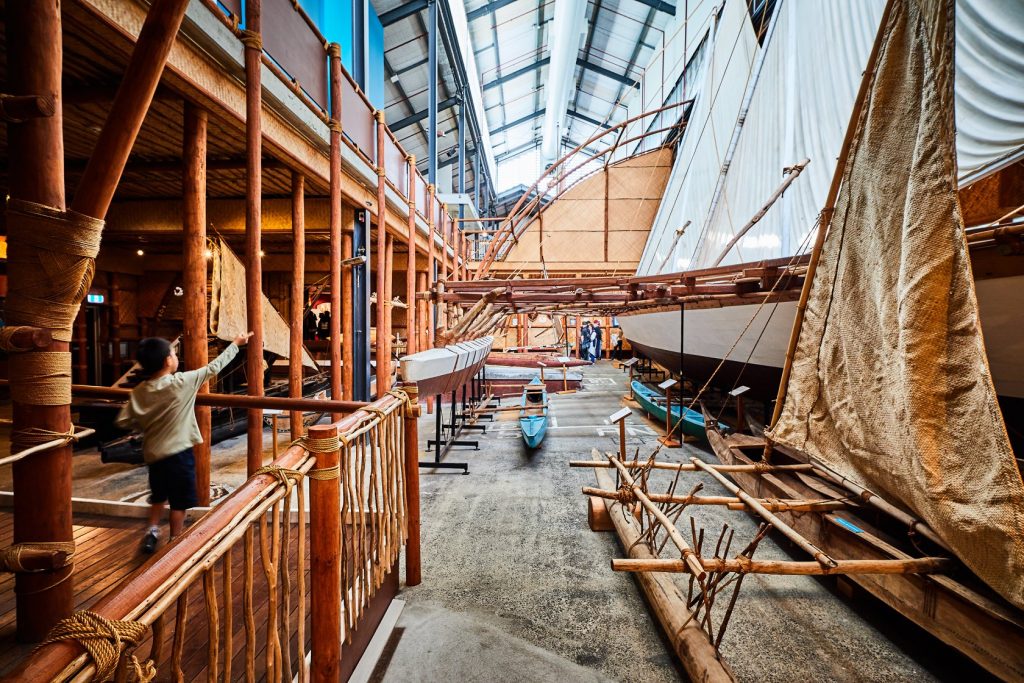 Night Markets
Another incredible reflection of Auckland's cultural diversity, the Night Markets are a popular event that started in 2010 that has steadily expanded and now covers seven different locations across Auckland, along with two markets in Hamilton.
Inspired by the incredible energy of night markets in Asian cities like Kuala Lumpur and Hong Kong, food is a big component of the Auckland Night Markets. You can sample cuisine from dozens of different cultures, including enduring favorites like Thai, Japanese and Chinese, alongside less-known delicacies from most regions of the world. But I won't spoil the surprise!
There are also some stalls offering fashion and toys and occasional live performances — but the foodie sights and smells and the main appeal.
There are now markets running from Tuesday to Sunday across Auckland, so you have plenty of options. I like the Saturday market in Pakuranga (the original) or the smaller Friday and Saturday markets in the CBD, but take a look at their website to see all the current locations.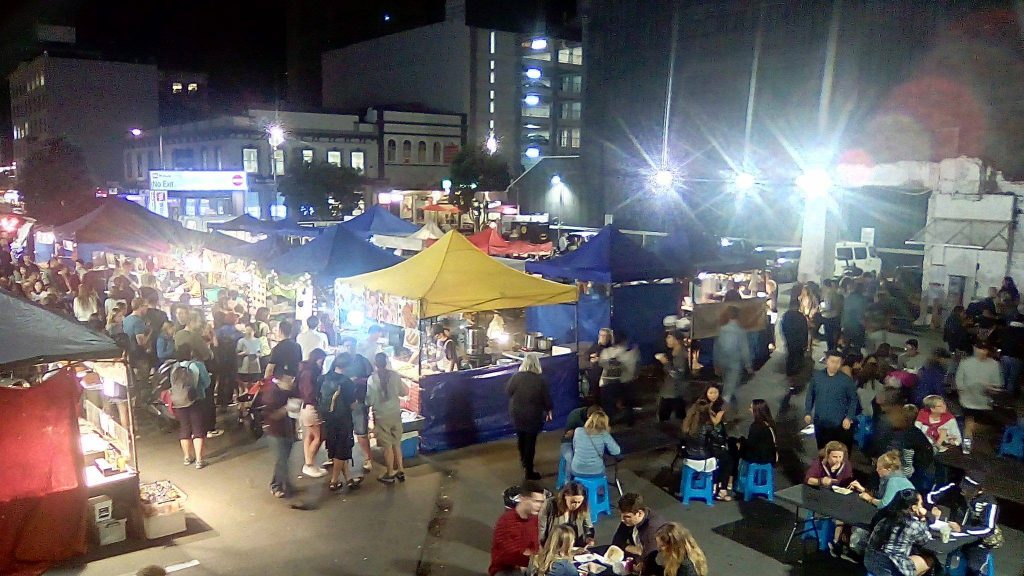 Ostro Brasserie & Bar
A contemporary New Zealand brasserie with extensive views of the Waitemata Harbour and Auckland's busy port, Ostro is a perfect place for a special meal in Auckland.
Housed in the refurbished Seafarers Building in Britomart, Ostro epitomized fine dining in Auckland — locally-sourced, seasonal dishes, and attentive service without the stuffiness. You won't find the white-glove service of Vienna or Tokyo here. Dining out in Auckland is about relaxing, and Ostro hits just the right note.
There is ample indoor space, including a raw bar and an open kitchen should you want to watch the action. Then there is the outdoor deck with amazing views back of the city. On a sunny day, the seafood platter, with local fresh, beer-battered oysters, banana prawns, trevally ceviche, cured Big Glory Bay salmon, sliced yellowfin tuna with a selection of house dressings and dipping sauce (along with a few glasses of New Zealand wine), just can't be beaten.
Reservations are recommended, though some areas are kept reservation-free, because again — this is Auckland, and we like to keep it casual.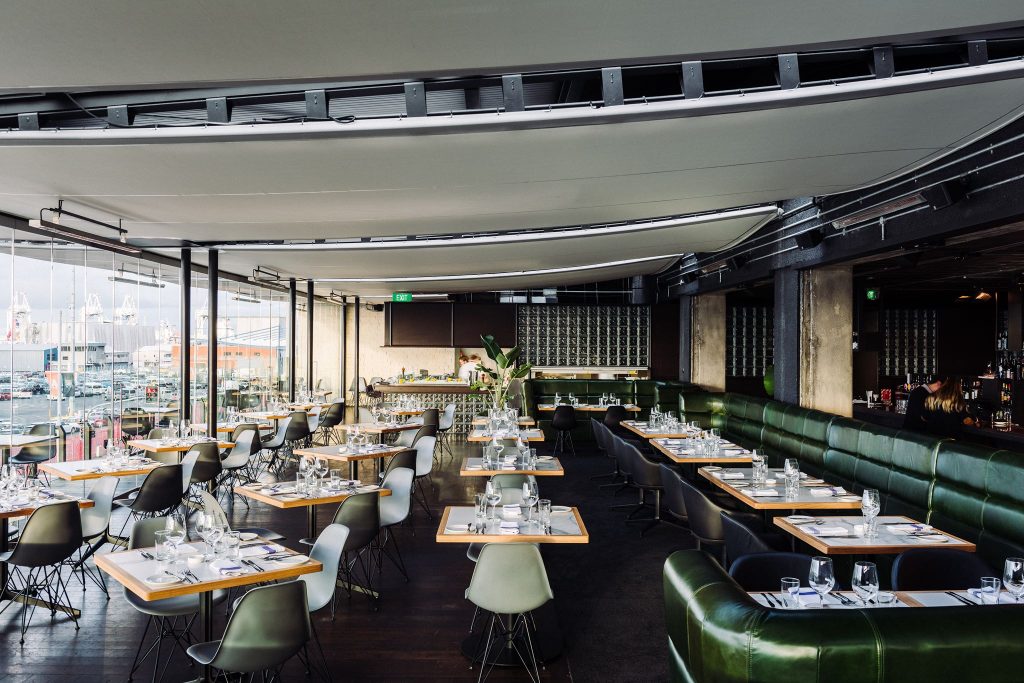 Parnell Baths
A popular swimming spot close to the city where you can splash around in retro glamour. The Parnell Baths is a well-known site with over 100 years of history sitting on the edge of Auckland's Waitemata Harbour in Judges Bay's sheltered waters.
Opened in 1914, the saltwater pool was filled with water from the ocean, and encouraged and popularized ocean swimming in New Zealand. The Parnell Baths iconic functional/ modernist look came after an expansion in the 1950s — inspired by resort-style pools popular in the UK at the time. The Parnell Baths have more recently been renovated but preserving the heritage of the site. A vibrant mosaic wall mural, bold deck chairs, and retro color schemes are just some of the design highlights.
The Parnell Pool still has the largest saltwater pool in New Zealand at 60m and is ideal for both competitive and leisure swimmers. For those who want to splash and relax, there is both an adult and family spa pool along with a water playground for those with young children. An architectural snapshot stuck in time, the Parnell Baths are only open in summer — but is one of the best things to do in Auckland on a hot day.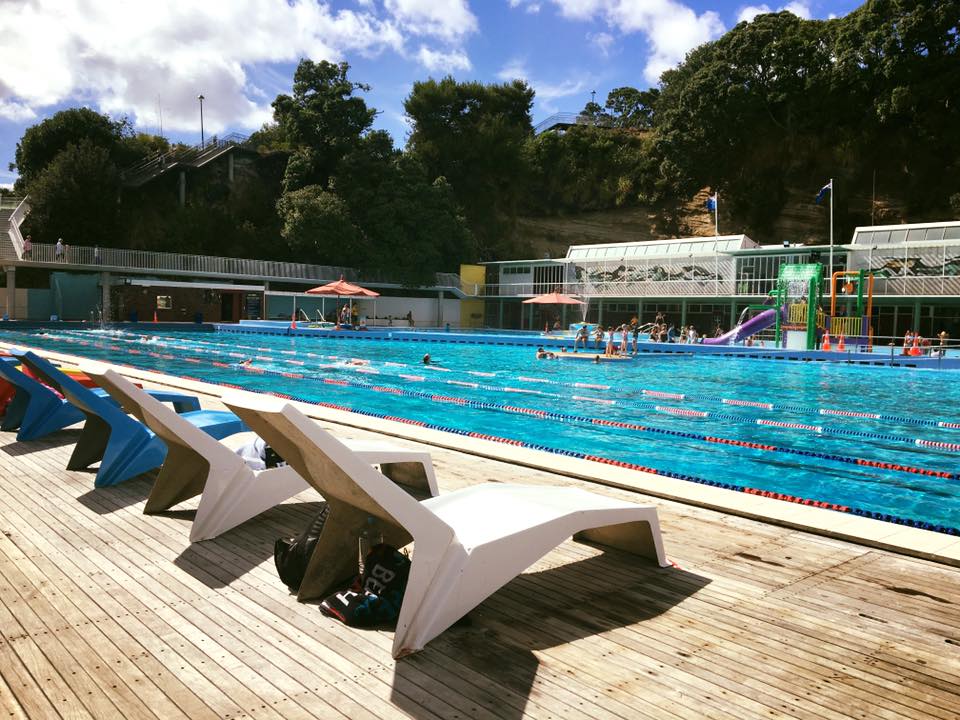 Piha
Piha is New Zealand's most well-known surf beach, located on the west coast around 40 kilometers from Auckland City. Another wild black / iron-sand beach like Muriwai, Piha is moody, misty and mysterious, wild, wet, and windswept.
On a day trip here you can climb Lion Rock (which splits North and South Piha), go swimming and try your hand at surfing. Or do as I do by wandering the beach and enjoy its energy. Hit up the local Piha Cafe for great food, including coffee, pizzas, and brunch, before tackling one of the decent bushwalking tracks that back onto Piha — the 1.5-hour Kitekite Falls track is my favorite.
Or take the Laird Thomson Track, hidden in the bush of North Piha (trust me, it's there), which climbs up under coastal pohutukawa and light forest to a spectacular lookout with views of Whites Beach and the coastline north from here.
You might also consider Karekare Beach further north, another wild black sand locale famous for its role in the Piano NZ film.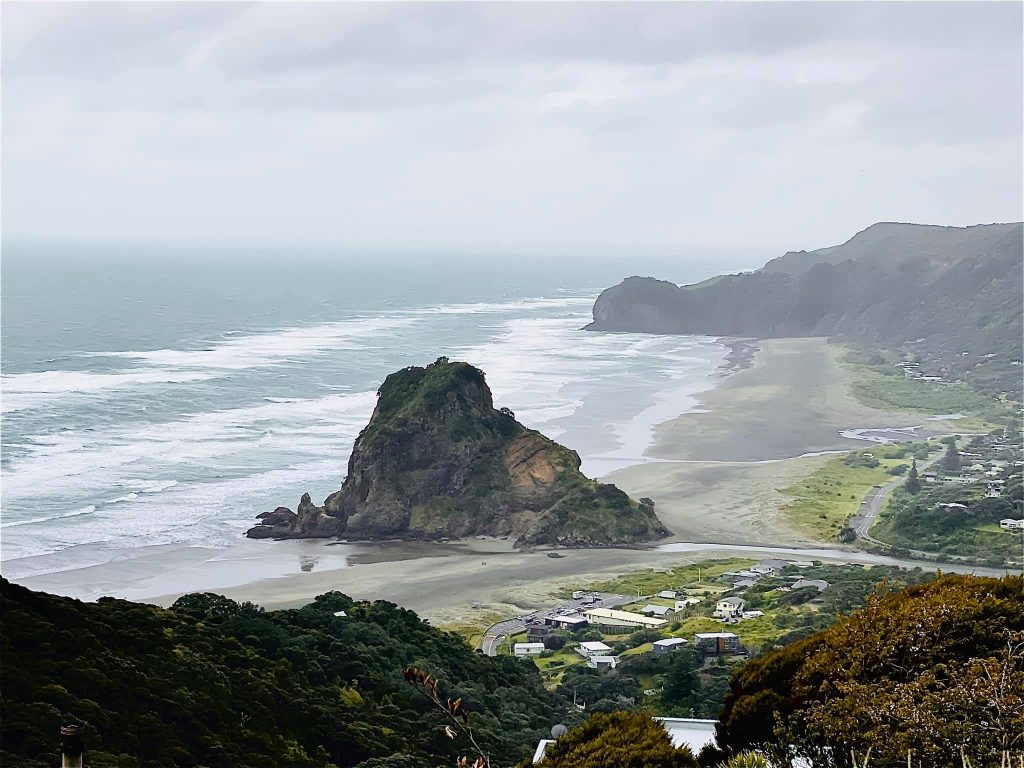 Ponsonby
An inner-city suburb of Auckland that has undergone extensive gentrification over the last two decades, Ponsonby is known for its renovated villas, incredible dining, and association with Auckland's arts and LGBT community.
A walk-down Ponsonby Road (after which the suburb is named) is one the best things to do in Auckland, with many restaurants, cafes, art galleries, up-market shops and nightclubs to explore.
Ponsonby Central is always a chic spot to stop in at, with hip cafes and bars, gourmet food vendors, and eclectic boutiques. For more affordable Asian-style food, you can try the Ponsonby International Foodcourt. Another highlight is the Duck Island Ice Cream parlor, offering ice cream sandwiches, ice cream tacos, and 24 unique flavors to discover! Think Maple, honeycomb and smoked almond or Blueberry buttermilk gooey butter cake…
A hip place to eat, drink, shop, and party — Ponsonby has something for everyone.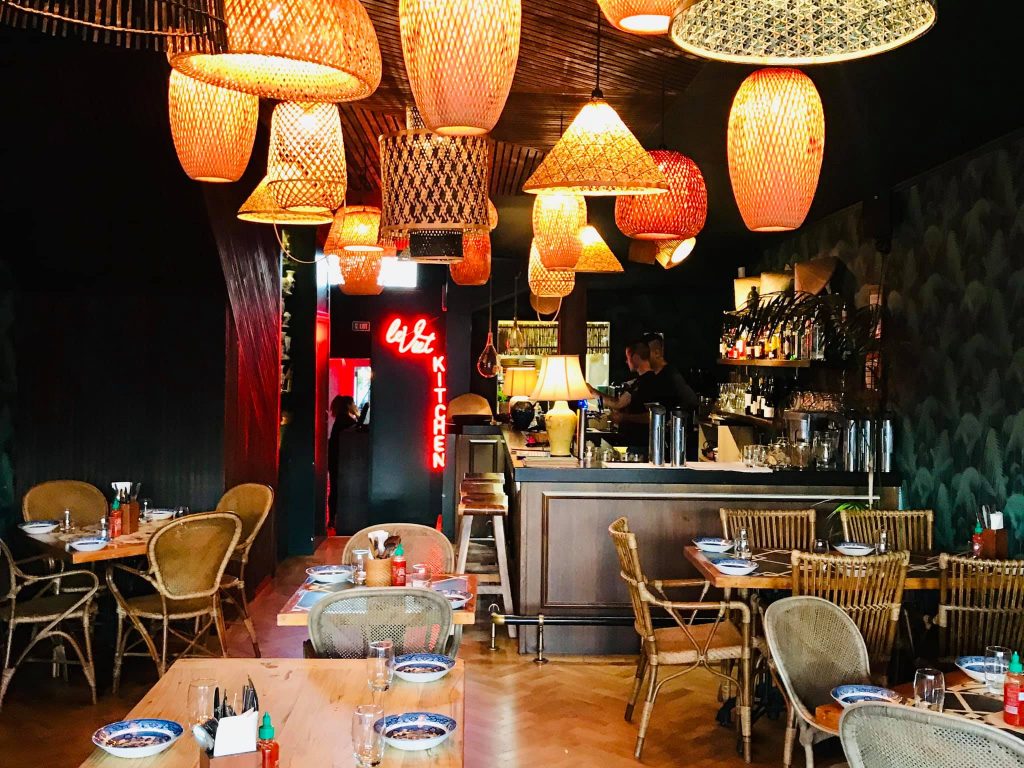 Rangitoto Island
Overrun with natural and cultural history, Rangitoto Island has long been a favored day trip destination for Aucklanders and not to be missed.
Home to the largest forest of the crimson-flowered pōhutukawa trees in the world, Rangitoto is also of international significance to science as one of the few places on Earth where all stages of the establishment of volcanic life are visible. You'll see everything from raw lava fields, scrub establishment, and sparse forests as you explore here.
Rangitoto has also hosted military installations, shipwrecks, holiday homes, and more over the years — and today, this island has a strong cultural and natural legacy to draw visitors in.
The youngest and most extensive of Auckland's 48 volcanic cones, Rangitoto, is also Auckland's most visible volcano with a distinctive symmetrical conical shape that can be seen from most of Auckland's eastern and northern suburbs. Trust me, while it is undoubtedly majestic from a distance, it is even more magnificent up close. With its new pest-free status, there has been no better time to visit Rangitoto Island for a walk – and you'll be in good company as even kiwis are now doing it!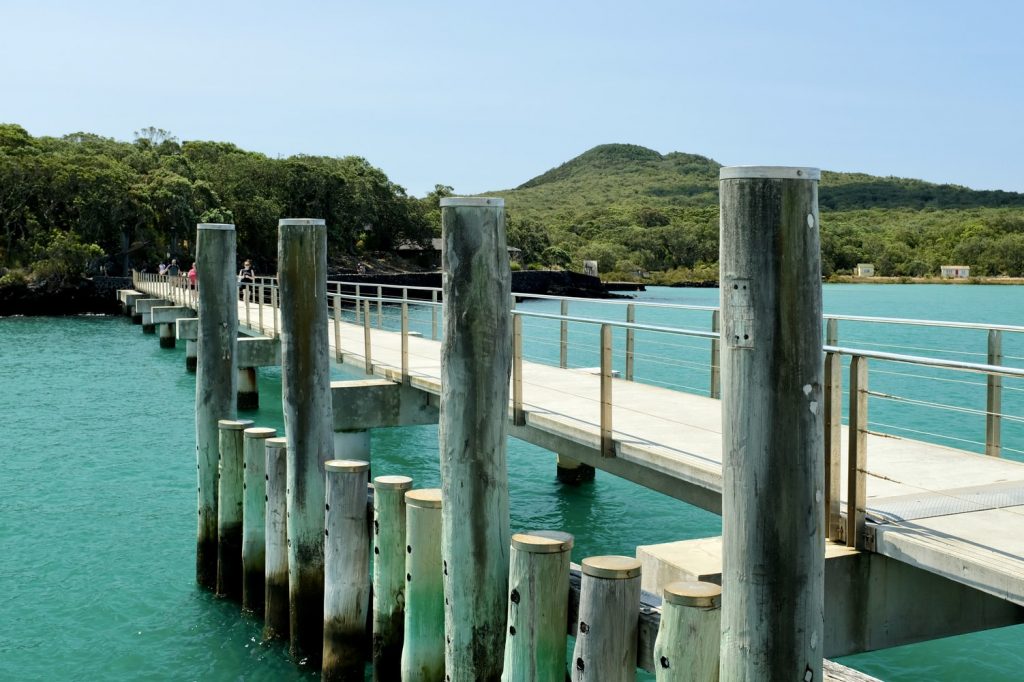 Rotoroa Island
Located only an hour away from Auckland's bustling downtown, Rotoroa Island is now open to the public for the first time in a century with unique fauna, a curious history, and panoramic vista galore.
The latest jewel in Auckland City's already spectacular crown, Rotoroa Island, is also one of Auckland's best-kept secrets. Compared to international Waiheke Island or much-loved Rangitoto, Rotoroa Island lies practically empty. Things will inevitably change as the word gets out. For now, Rotoroa offers its fascinating stories, inviting beaches, regenerating bush, and even the rare (and flightless) Takahe to the dedicated few that make it here.
Rotoroa Island is a place where interested explorers can delve into a rich natural and cultural history, spot wildlife on empty trails, swim, picnic, or even stay overnight. A visit here is also a first-hand experience of successful conservation in New Zealand. It's hardly any further from Auckland City than the suburb we locals call Waiheke Island, but it feels like an altogether different world.
Tranquil, unpretentious, a place for healing and relaxation — and a unique chance to escape Auckland for a day. Or more…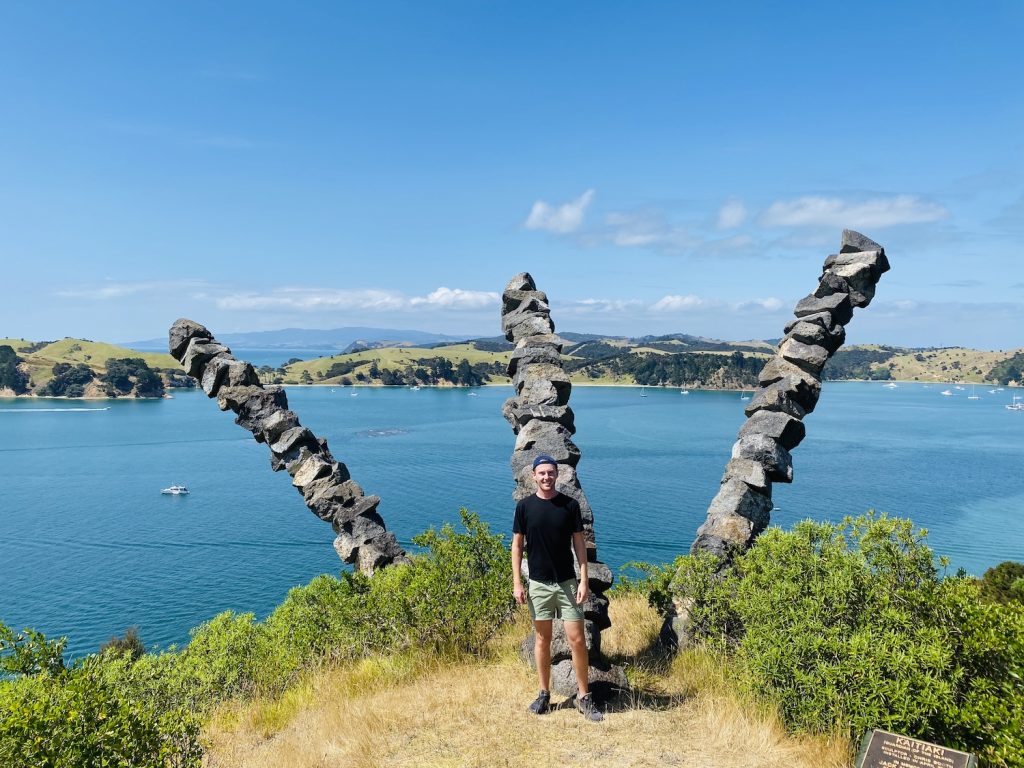 Sky Tower
The Sky Tower has stood tall at 328 meters as an icon of Auckland's skyline for over 20 years. Still today, it remains the tallest freestanding structure in the Southern Hemisphere. While its original design divided locals, today, its fair to say most of us have grown to love it.
An exciting hub of adrenaline activities, superb dining, and breath-taking views, there is a lot to do here. You could purchase a (rather pricey) ticket to its observation deck, but I recommend you go for a daily happy-hour special at The Sugar Club (daily from 5 pm-6 pm and 9 pm-11 pm). Not only is your trip up the tower free then, but you can enjoy creative, seasonal small plates and wine in a stylish, 1930s-inspired setting. For the more adventurous, there is the "SkyJump", a 192-meter (630 ft) jump from the observation deck.
At the base of the Sky Tower, the SkyCity Auckland entertainment complex is home to two hotels, over 20 bars and restaurants, a 700 seat theatre, and a world-class casino. Unlike Macau and Vegas, you don't need to enter the casino floor to explore here. The casino is upstairs, and you can investigate the Sky Tower and many of the dining options without even knowing it is there.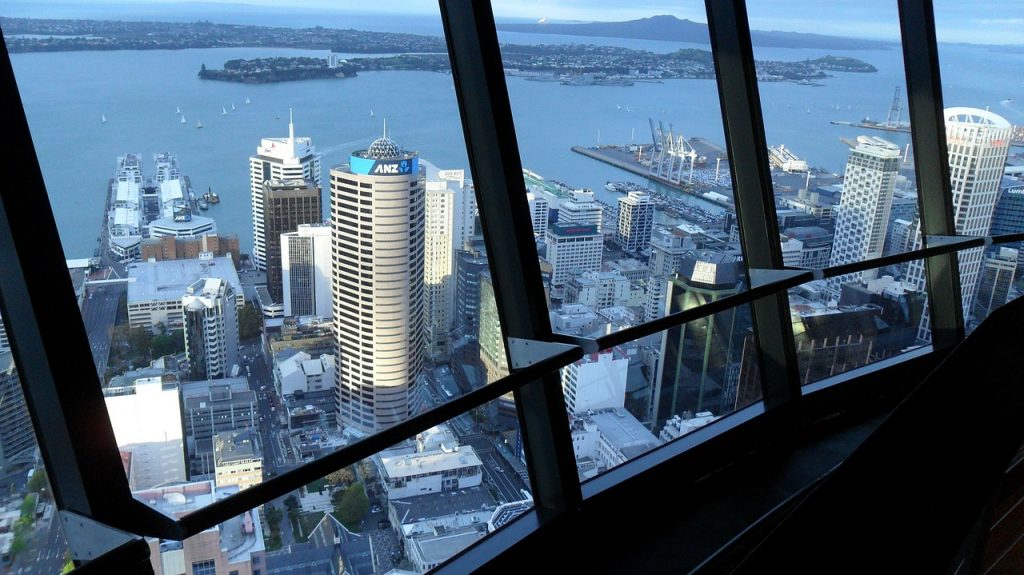 Takapuna
Takapuna center is like no other in Auckland. Its distinguished beachside setting and volcanic heritage create an exciting backdrop to the boutique retail and flourishing hospitality scene, and seaside recreational activities that the center offers.
A city rhythm with a beach vibe, the laid-back seaside town is only a short drive or bus trip from Auckland CBD, meaning Takapuna is a great place to spend the day. It has a little bit of everything — a 1-kilometer white-sand beach, ostentatious homes, fish and chips, modern bars, and a thriving Sunday market. Check out the historic 'lava' trail along the beach foreshore, which is home to an unusual fossil forest, then stop in for ice cream or a light meal at the famous Takapuna Beach Cafe.
After a few hours sunbathing or wandering the beach, head back into Takapuna town for a drink, designer shopping, or Korean barbecue. Or go for a walk around the adjacent volcanic crater of Lake Pupuke. Takapuna really has it all!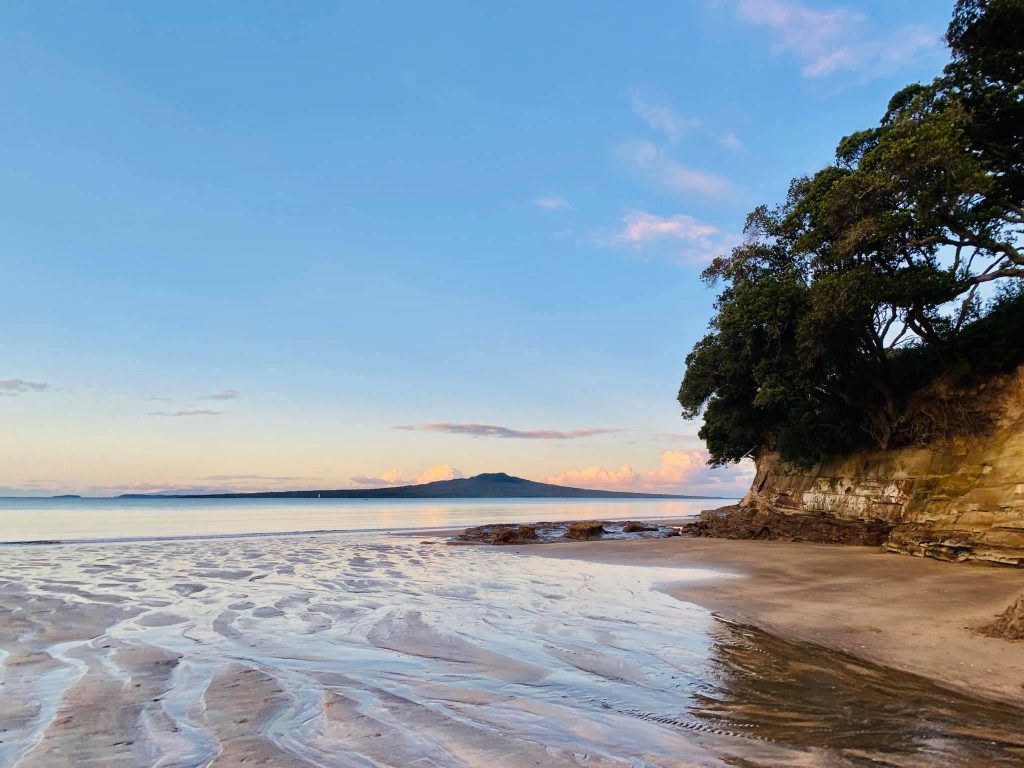 The Churchill
Another uber-chic bar in Auckland offer' gin with a view' inside the Four Points Sheraton Hotel.
The Churchill is Auckland's highest rooftop bar situated on the 20th floor and offers panoramic views. As if the views were not reason enough to visit, inside you'll find glamourous space celebrating the 1920s, along with a carefully curated beverage selection sure to satisfy the most discerning gin drinker. There are over 200 gins on offer here, from New Zealand and around the world.
To help you narrow down your choice, I recommend ordering off the 10/10/10 menu – where for a fixed price, you can choose from 10 varieties of gin, 10 artisan mixers, and 10 pairs of botanicals. My go-to is the New Zealand Scapegrace Black with East Imperial Old World Tonic and Rose Petals & Juniper Berries…
Fun, delicious, and ever-so-cool, the Churchill is an ideal spot for a pre-dinner drink, sunset cocktail or evening get together.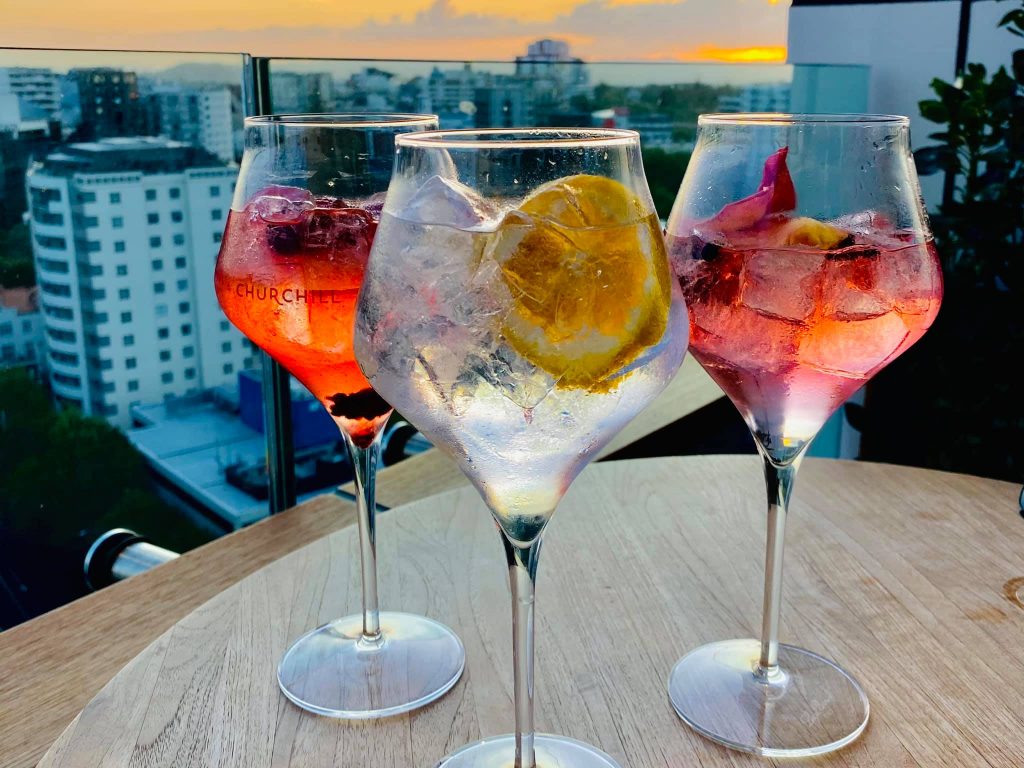 Tiritiri Matangi Island
The Tiritiri Matangi Island wildlife sanctuary is another magical gem in Auckland's Hauraki Gulf and is home to one of New Zealand's most famous and impressive conservation projects.
Located around 30 kilometers northeast of central Auckland, the 220-hectare island was farmed for over 120 years and stripped of the vast majority of its native bush cover. Then, between 1984 and 1994, after its farming lease expired, volunteers planted 300,000 native trees around now 60% of the island is covered in forest.
In combination with this planting program, all mammalian predators like rats and possums were eradicated. Then a range of endangered bird and reptile species were introduced, including the flightless Takahe, the North Island kōkako, kiwi, and the dinosaur-like tuatara. It was a bold and imaginative plan for the time — to replant the island's original forest and create a sanctuary for endangered birds and reptiles. It is considered a world-leading example in conversation. Much of what was learned during this process has informed bigger and more ambitious sanctuary-conservation plans around New Zealand.
Still, as Tiritiri Matangi was one of the original, its forests remain amongst the most impressive. Today, the result is one of the few places in Aotearoa where you can walk and easily see so many rare bird species — and explore forests with an intensity of birdsong rarely heard on the mainland. Even better, the closest land on the tip of the Whangaparaoa Peninsula, Shakespear Regional Park, become a mammalian pest-free fenced sanctuary in 2011, increasing immigration of the birds on Tiritiri to the nearby mainland.
Access is by a regular ferry service from the Auckland ferry terminal. Limited apply and are quickly reached in summer, so book in advance to avoid missing out.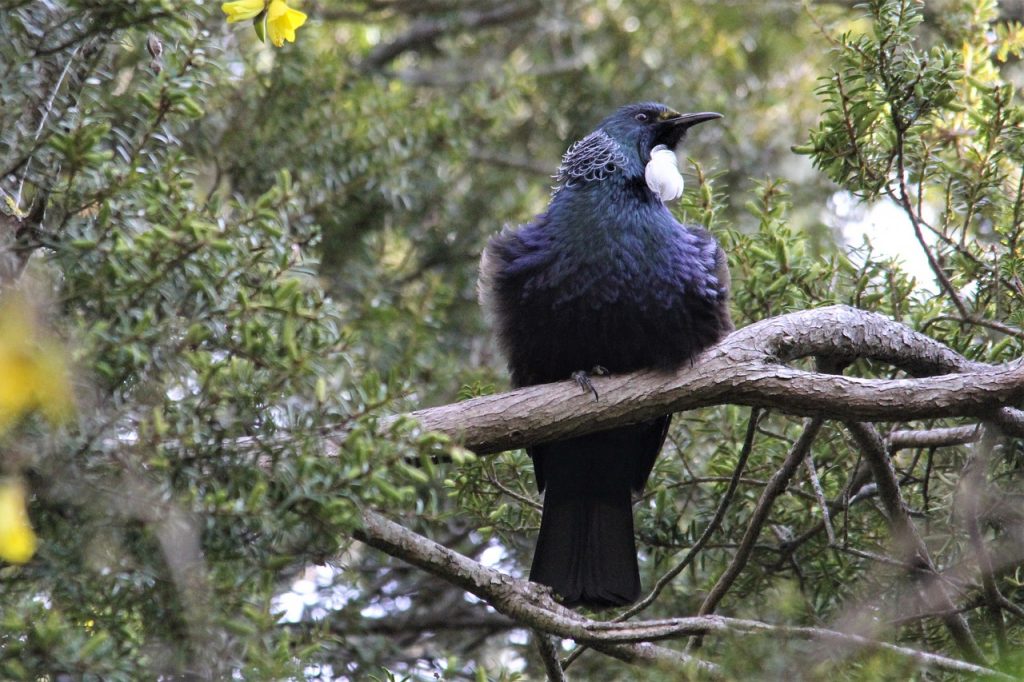 Tāwharanui Regional Park
Tāwharanui Regional Park is located on the northern edges of Auckland at the eastern end of the Tokatū Peninsula. This 588-hectare park flaunts some of Auckland's most beautiful white-sand beaches.
It also boasts rolling green fields, native coastal forests, and regenerating wetlands. A popular day trip from Auckland, Tāwharanui is New Zealand's first integrated public open sanctuary where farming, recreation, and the conservation of native species all take place – behind a predator-proof fence.
Interestingly, the Auckland Harbour Bridge, which opened 1959, sat on substantial concrete piers formed from gravel extracted from shingle bays at Tāwharanui. The opening of the Bridge, and the consequential rapid urban growth on the North Shore, however, was the reason for the creation of this park (along with Wenderholm, Long Bay and Shakespeare Regional Park) as the regional council was concerned with the subdivision of prime coastal land.
This foresight allows us today to enjoy this incredible natural space, with plentiful hikes, great picnic spots, a marine reserve (visited by bottle-nosed dolphins and orcas), and engaging archaeological sites and historic buildings.
Combine with an early morning brunch at The Farmers Daughter cafe for a perfect day.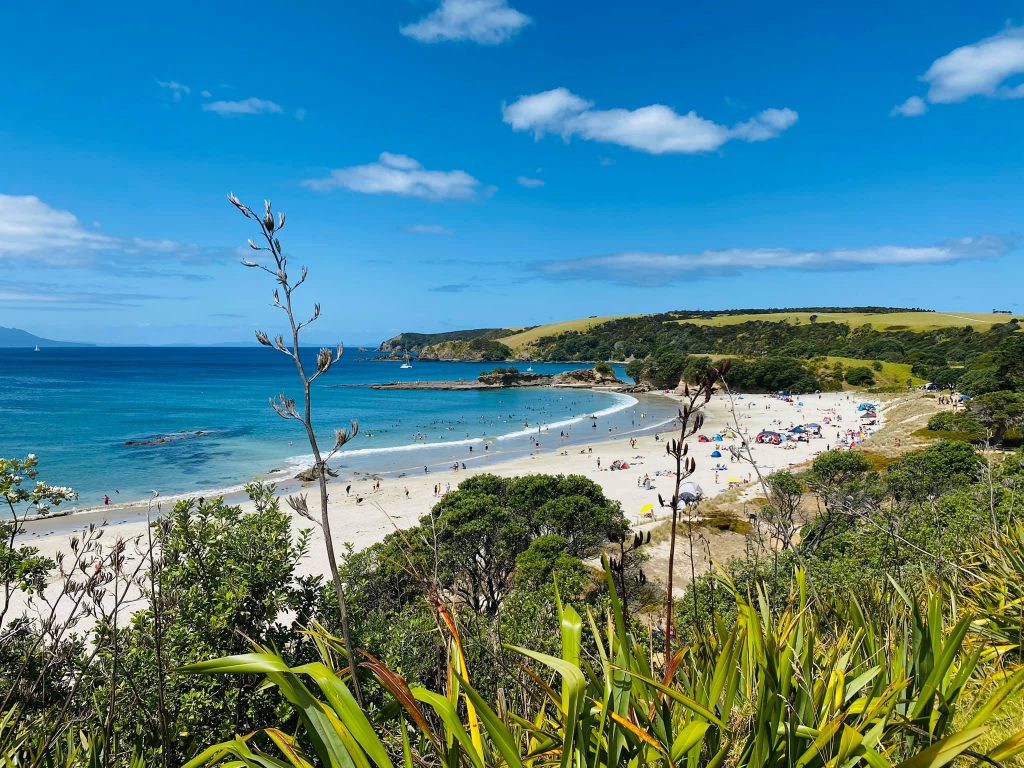 Waiheke Island
One of Auckland's best open secrets – sultry Waiheke is only 40 mins away from Auckland's downtown via a scenic ferry and yet feels an entire world away.
Envisage endless vineyards melting into the turquoise sea, tempting white sandy beaches, stunning cliff top walks, and refreshing enclaves of native forest, and you can get a small sense of the appeal. Day trips to Waiheke are possible, but there is so much to do here you might want to stay in the cute little town of Oneroa. There are a few bohemian hotels and hostels, to take it all in and relax in paradise.
If it is good enough for Miley Cyrus, Justin Timberlake, Beyonce, and Jeremy Clarkson, its good enough for me! Don't miss the epic views at Cable Bay Vineyards, any of the trails (some of the best Auckland walks there are), and exploring off-the-beaten-track. Waiheke is just big enough to get lost on, but not so big that you won't find a friendly local to point you back in the right direction when you do.
A bit of an adventure, every Aucklander has their own opinion and ideas about what to do in Waiheke. Here is my itinerary for the ultimate Waiheke Island day trip, which includes public transport information to get around the island to save you a bit more cash.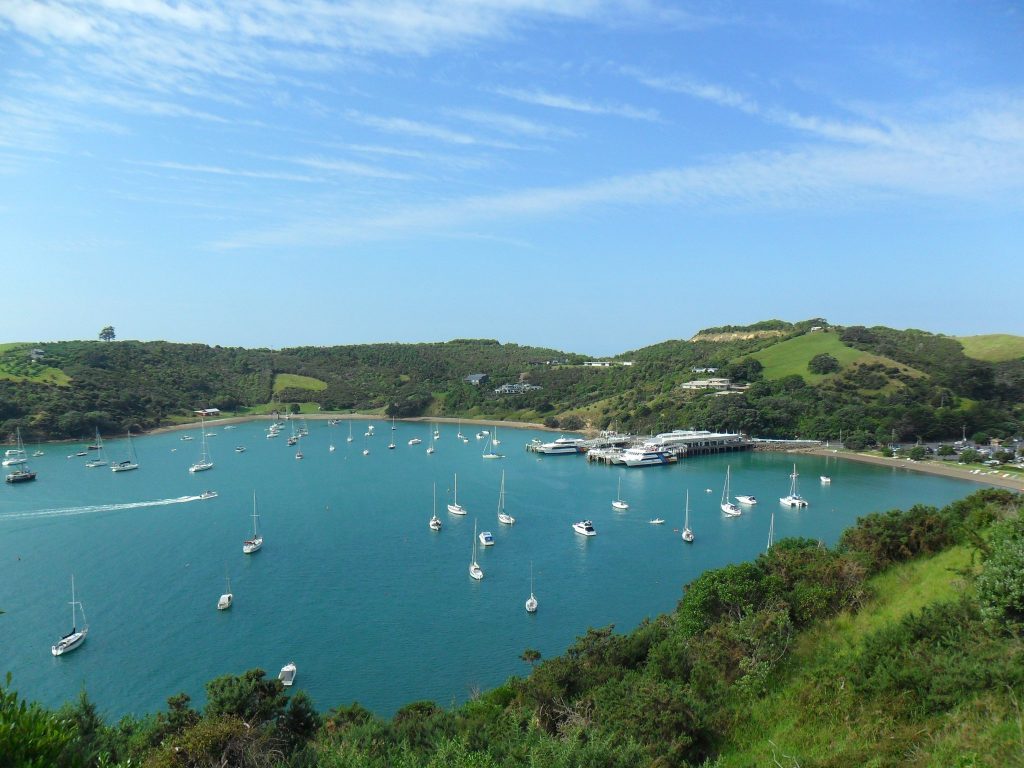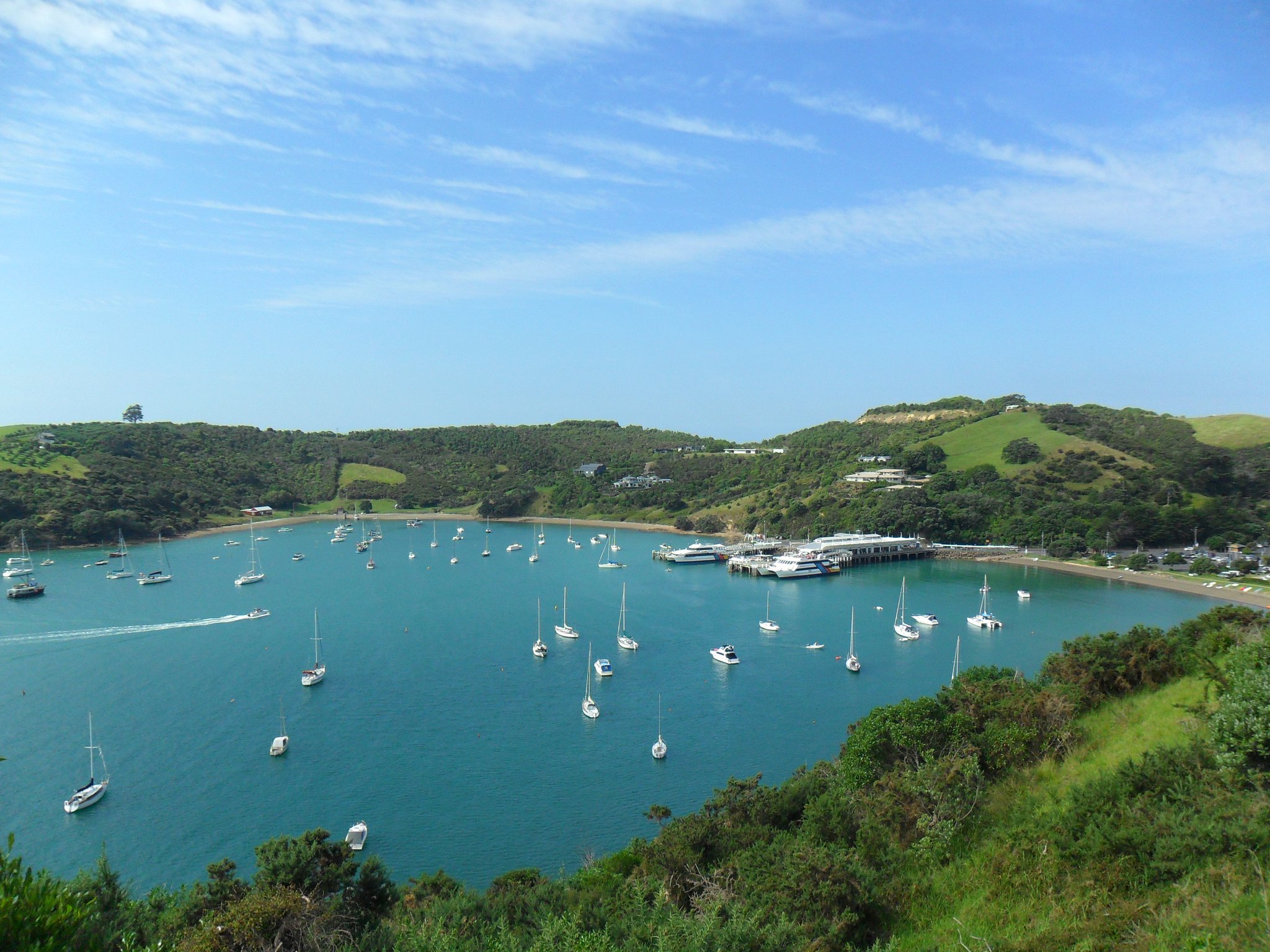 Westfield Newmarket
A shopping center in the central suburb of Newmarket initially opened in the 1980s but rebuilt and significantly expanded in 2019. Home to 230 shops spread over two buildings connected by an air bridge.
Westfield Newmarket is the place to go for those looking to relax, dine, socialize, and shop. Inspired by Bondi Junction in Sydney, the mall, dubbed a "living" center, has everything from a gym, supermarkets, entertainment options, high-end luxury brands, and roof-top restaurants and bars.
A must for fans of shopping, Westfield Newmarket is the future of Auckland. I usually wouldn't recommend visiting a mall while traveling, but this spot is different. More than just a place to shop, this is a place to meet friends, with a strong focus on food and entertainment. There is an upscale food court, a karaoke coin singing booth, and multiple dining options, including Peru-inspired INCA Ceviche & Woodfire Grill, The Bavarian Beer Hall, and oh-so-chic Leafé Cafe.
Then there is the outlandish circus-themed funhouse Archie Brothers Cirque Electriq, with bowling lanes, arcades, ticket games, virtual reality rides, dodgems, and a full-service cocktail bar – that is open till late each night!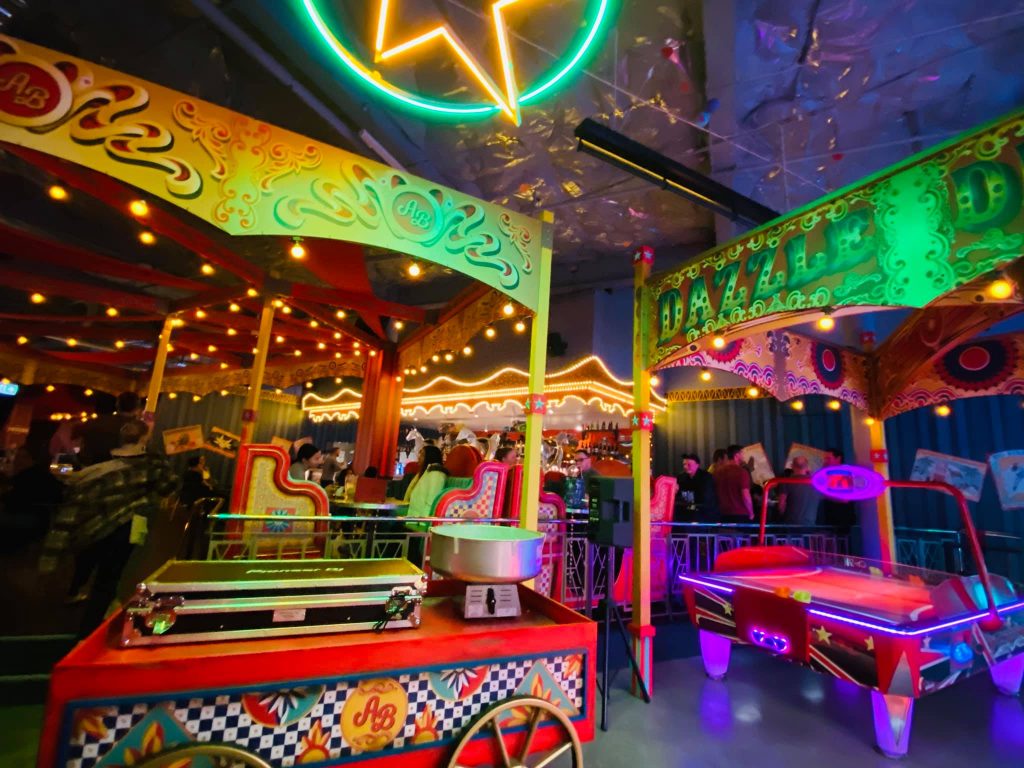 Whatipu Beach
Okay, you're going to need a car for this Auckland thing to do — or make friends with someone who does — but the wild, remote Whatipu Coastline in the west of Auckland is something you will never have seen before.
South of the more famous Karekare, Muriwai and Piha (all worthy of a visit in their own right), Whatipu is an outstanding area of remote and wild black sand beach, coastal dunes and lush wetlands perfect for a day of exploring.
It is the least busy of the publically accessible West Coast beaches, and a scientific reserve owned by the Department of Conservation with basically zero human development. Discover the picturesque coastal trails leading to the famous Whatipu Caves, once used as a dance nightclub many years ago, and enjoy the solitude of endless windswept coastline, bush trails, and the raging Tasman Sea.
A word of warning: there is no lifeguards/surf patrol, and the Auckland Council warn against swimming here at all. If you are desperate to go for a swim, there is a cute hidden swimming hole just off the Kura Track. Combine with a stop for a coffee at Deco Eatery and wander through the Te Uru Waitakere Contemporary Gallery at the forested Titirangi suburb on-route for the perfect 'Auckland like a local' day!
Alfred's Huia Store just before Whatipu also has incredible fish and chips should you be hungry for food on your return.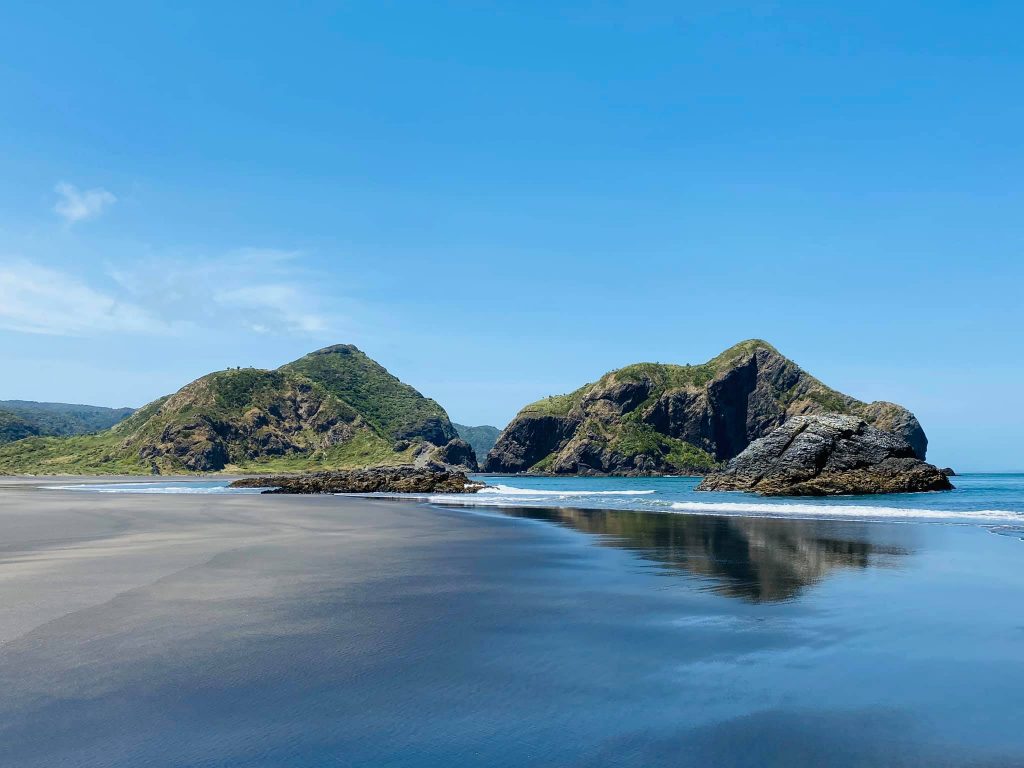 Wintergardens
A complex of gardens located within the Auckland Domain close to the Auckland Museum. The Auckland Domain is Auckland's oldest park, founded in an explosion crater of the Pukekawa volcano in 1843 when Europeans bought the land for Auckland from the local Ngāti Whātua tribe. The Wintergardens were then built as part of planned upscaling of the park after WW1, designed to provide a drawcard to the Domain during the winter months.
The Wintergardens consist of two Victorian-style glasshouses, one non-heated Temperate House and one Tropical House, and a courtyard with pool and neoclassical statues. There is also a lush Fernery located in a hole on the site of an old quarry. The Wintergardens are registered as a Category I historical place and free to visit — even though they only take around 30 minutes to explore.
To make the trip worthwhile, enjoy a coffee at the adjacent Wintergarden Pavilion Cafe, overlooking a small duck pond, or combining it with a visit to the Auckland museum.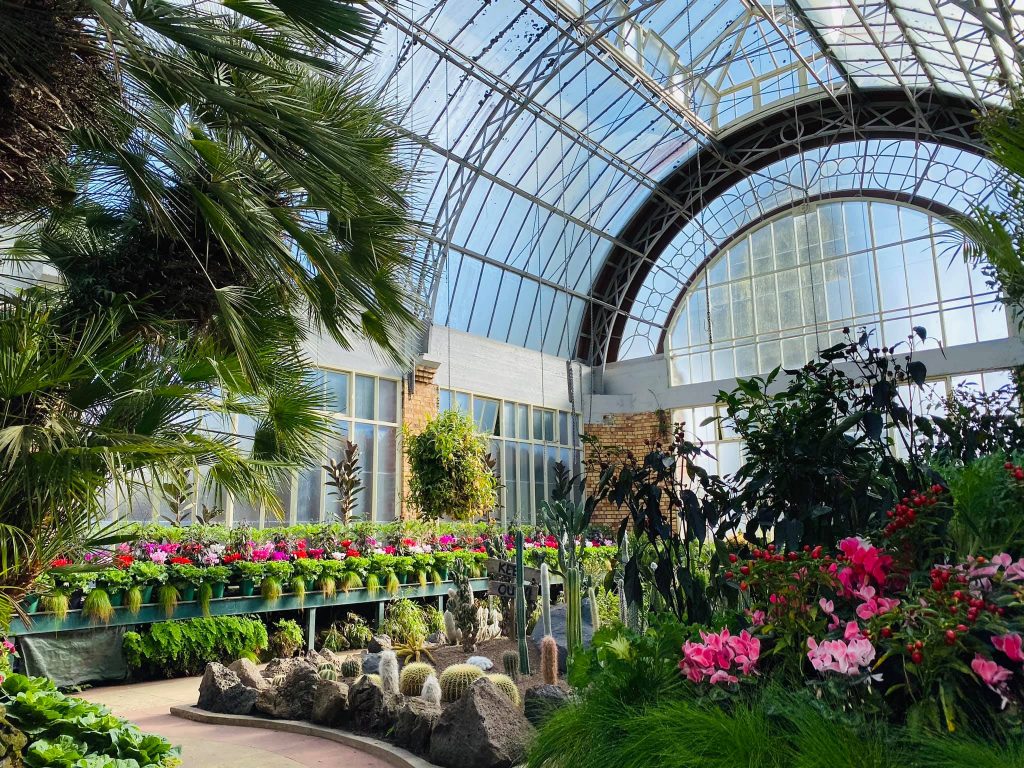 Wynyard Quarter
The most exciting urban development in a generation, Wynyard Quarter — just west of the Auckland city center — is Auckland's future. Currently, this 36-hectare area is undergoing a substantial 25-year urban transformation. While it is not yet complete, there is still plenty of things to do in Wynyard Quarter.
Spot luxurious super-yachts and the harbor bridge from Silo Park, sip wine in the afternoon sun at North Wharf, attend the food-truck market and outdoor film nights in summer, or rug up and enjoy casual dining on the sun-drenched restaurants serving food from China, Japan, India, the Mediterranean and of course, New Zealand. Very multicultural, just like Auckland as a whole!
Take your time to explore the Auckland Fish Market, stop off for a tasting panel of craft beers from Good George North Wharf, or see which community events — including dog days, markets and outdoor film nights — are taking place at Silo Park. Given all the attractions here, Wynyard Quarter also makes a fabulous place to stay.
So it's no wonder the luxurious Park Hyatt Auckland chose here for its first New Zealand location…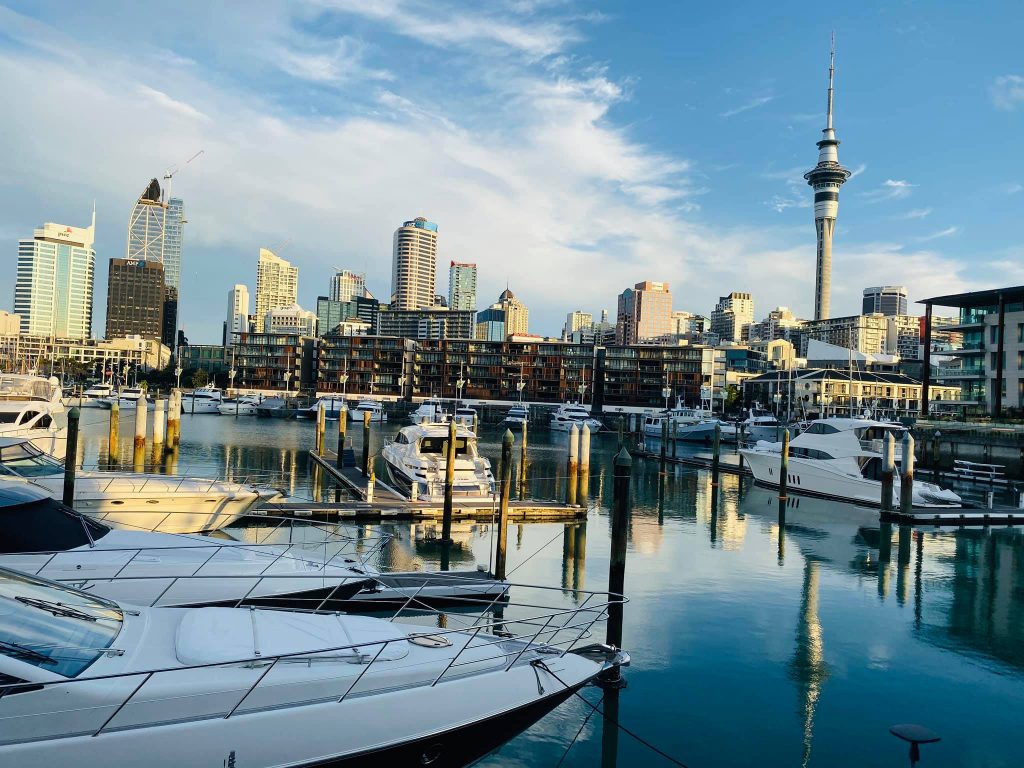 Where To Stay In Auckland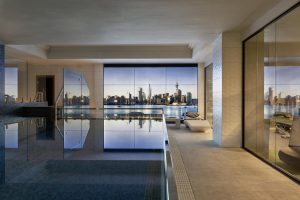 LUXURY SO/ Auckland
The trendiest artistic and musical melting pot in town. A luxurious urban hotel with avant-garde design, local energy, and magnificent views. –> Treat Yourself!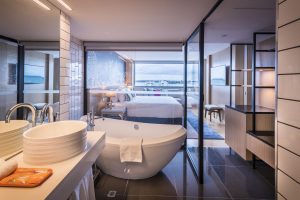 MID-RANGE M Social
A 190-room designer hotel overlooking the vibrant Princes Wharf with wallet-friendly prices, glass-enclosed bathrooms, and harbor views. –> Find the best price!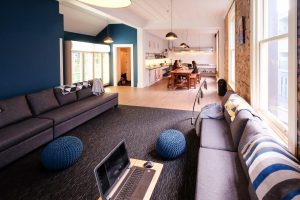 BUDGET Haka Lodge
Enjoy a warm welcome, comfy beds, and free unlimited wifi at this upmarket backpacker lodge located on hip-and-cool Karangahape Road. –> Book now!