Wondering about all the best things to do in Auckland? Take a look at my ultimate hit-list to the most iconic Auckland points of interest that will have you falling in love with this vibrant city in no time!
As a local, I understand visitors frequently want to jet off to Queenstown at the first chance they get – but trust me, there is a reason why almost half the country lives here! Auckland has relaxed cafes, beautiful beaches, volcanos, upscale nightlife, rainforests, culture, diverse neighborhoods and a welcoming atmosphere. Want more could you want really…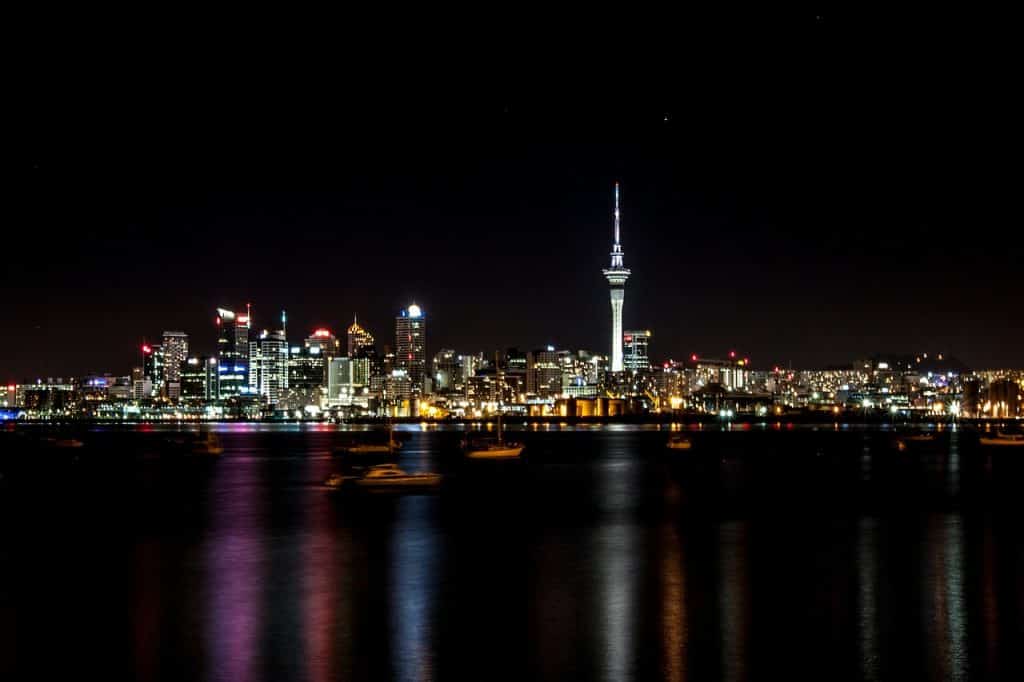 Things might be tough without a car but the Auckland city center is finally coming of age making it the perfect base for exploring – plus the public transport system has gotten a severe overhaul over the last couple of years as is surprisingly usable now! As one of the most liveable cities in the world, you just know there has to be plenty of hidden gems here to unearth, and you'd be right! So, let me show them to you!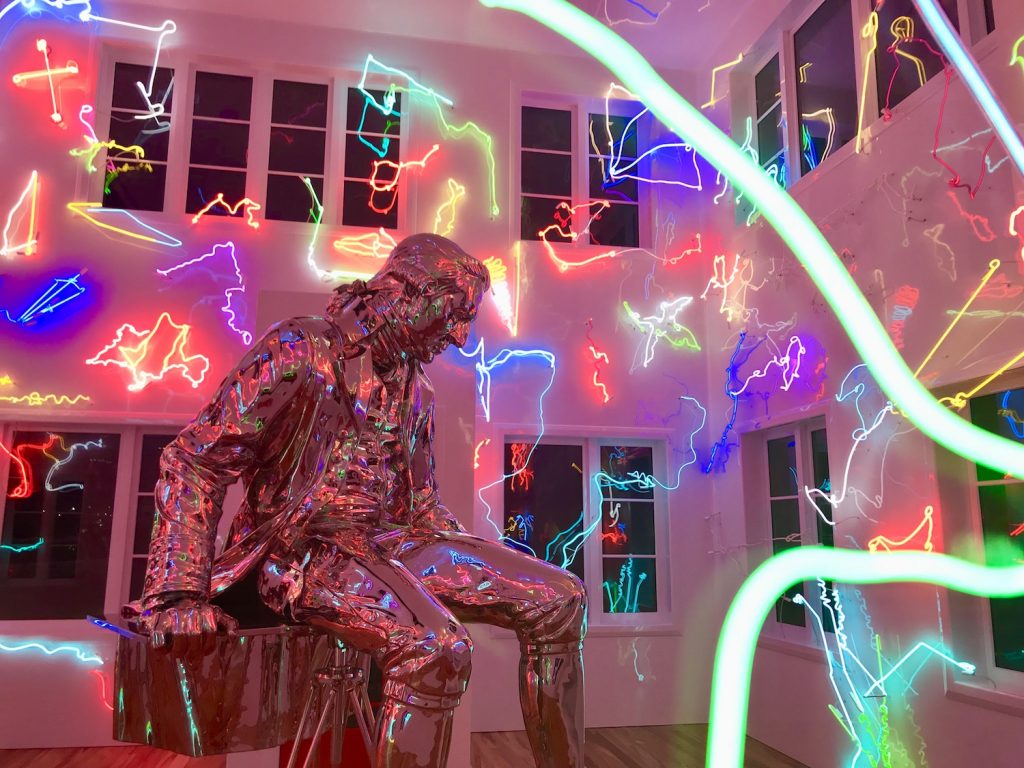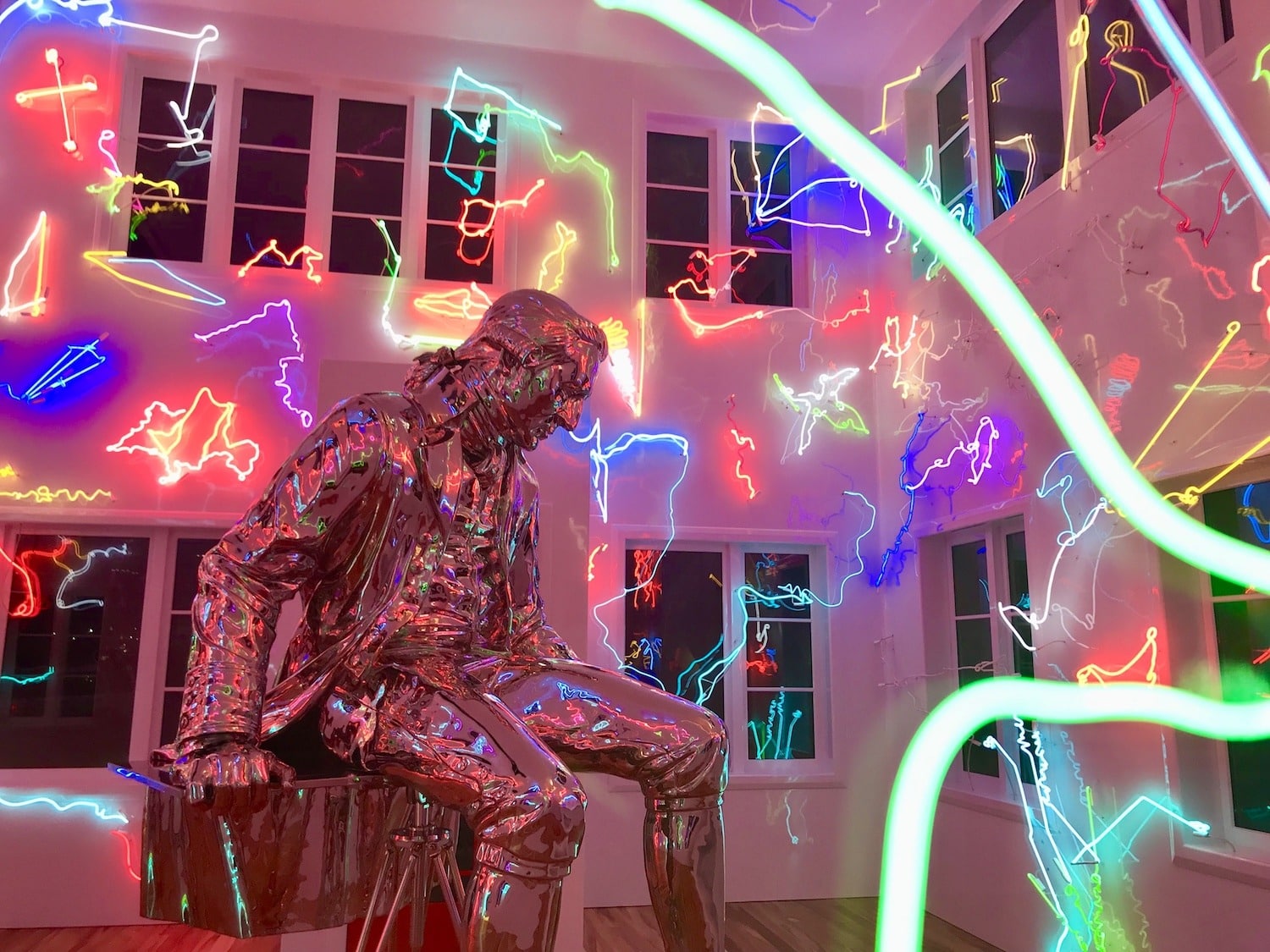 All The Best Things To Do In Auckland NZ – Seriously, Its Totally Awesome! 🇳🇿
Enjoy Mission Bay, Auckland's iconic seaside suburb!
Auckland is a beach city – through and through. But many travelers could miss this if they sequester themselves away in the central city for their entire stay! If you hire a car, you will have access to more beaches than you could possibly visit in one trip, but at the very least you need to hop on one of the frequent buses from town that will zip you through to Mission Bay in a mere 15 minutes.
A waterfront haven for couples, families and…well everybody, Mission Bay is a sublime, pohutukawa-lined beach with a large park, fantastic swimming in the city and a relaxing dining scene. All completed with quintessential views of Rangitoto and the bustling Waitemata Harbour. On a sunny day, a dip in the water followed by people watching and "Fush n Chups" is my go-to, but even in chilly winter you can just take your coat, enjoy the stroll and huddle away in whichever café takes your fancy!
Afterward, if you are the active type, you could even try the Mission Bay gym, Champs Fitness, to work off all those extra calories with stunning harbor views to boot!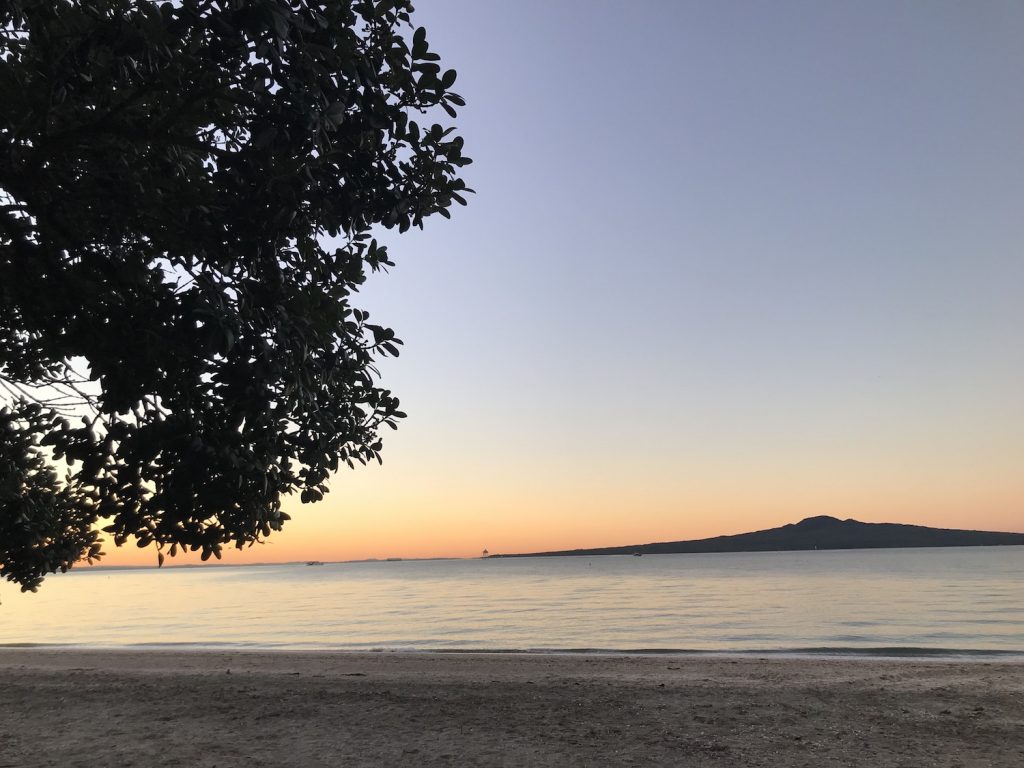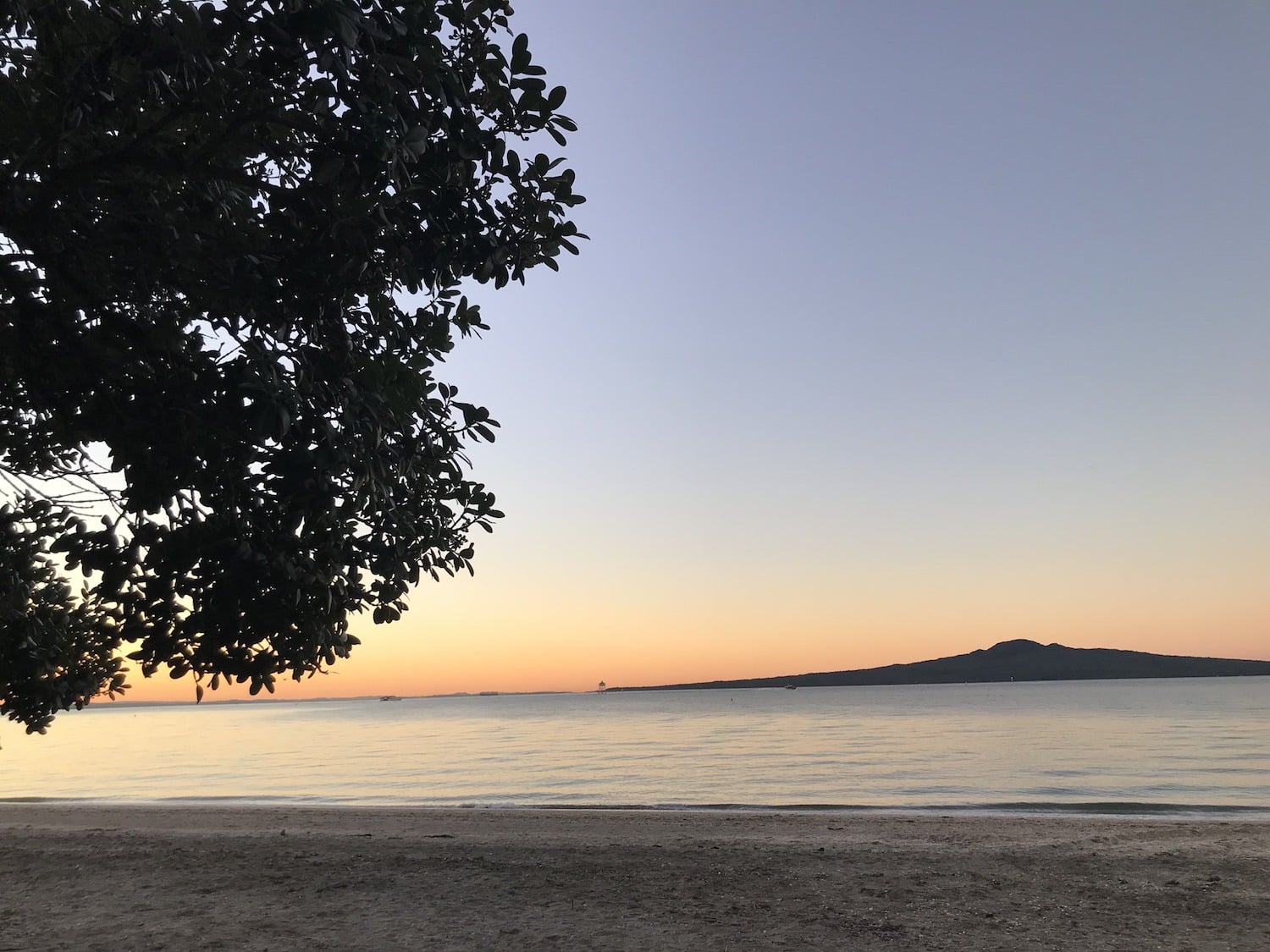 Take An Island Escape To Waiheke Island
One of Auckland's best open secrets – sultry Waiheke is only 40 mins away from Auckland's downtown via a scenic ferry and yet feels an entire world away. Envisage endless vineyards melting into the turquoise sea, tempting white sandy beaches, stunning cliff top walks and refreshing enclaves of native forest, and you can get a small sense of the appeal. Day trips to Waiheke are possible, but there is so much to do here you might want to stay in the cute little town of Oneroa. There are a few bohemian hotels and hostels, to take it all in and relax in paradise.
If it is good enough for Miley Cyrus, Justin Timberlake, Beyonce and Jeremy Clarkson, its good enough for me! Don't miss the epic views at Cable Bay Vineyards, any of the trails (some of the best Auckland walks there are) and exploring off-the-beaten-track. Waiheke is just big enough to get lost on, but not so big that you won't find a friendly local to point you back in the right direction when you do!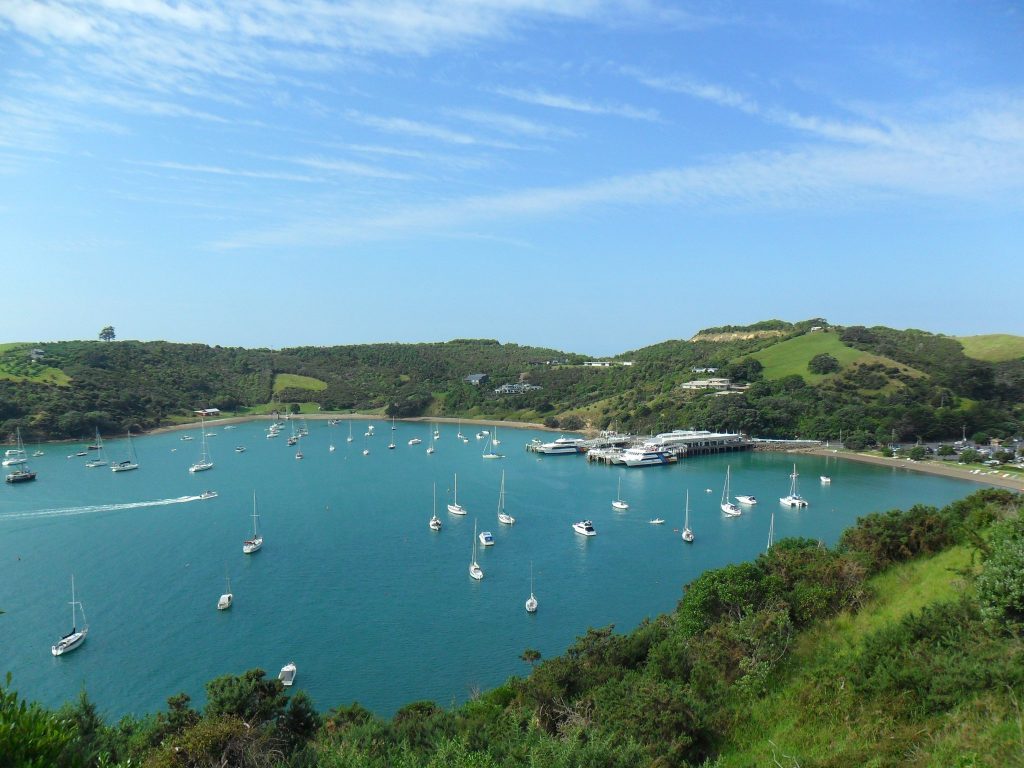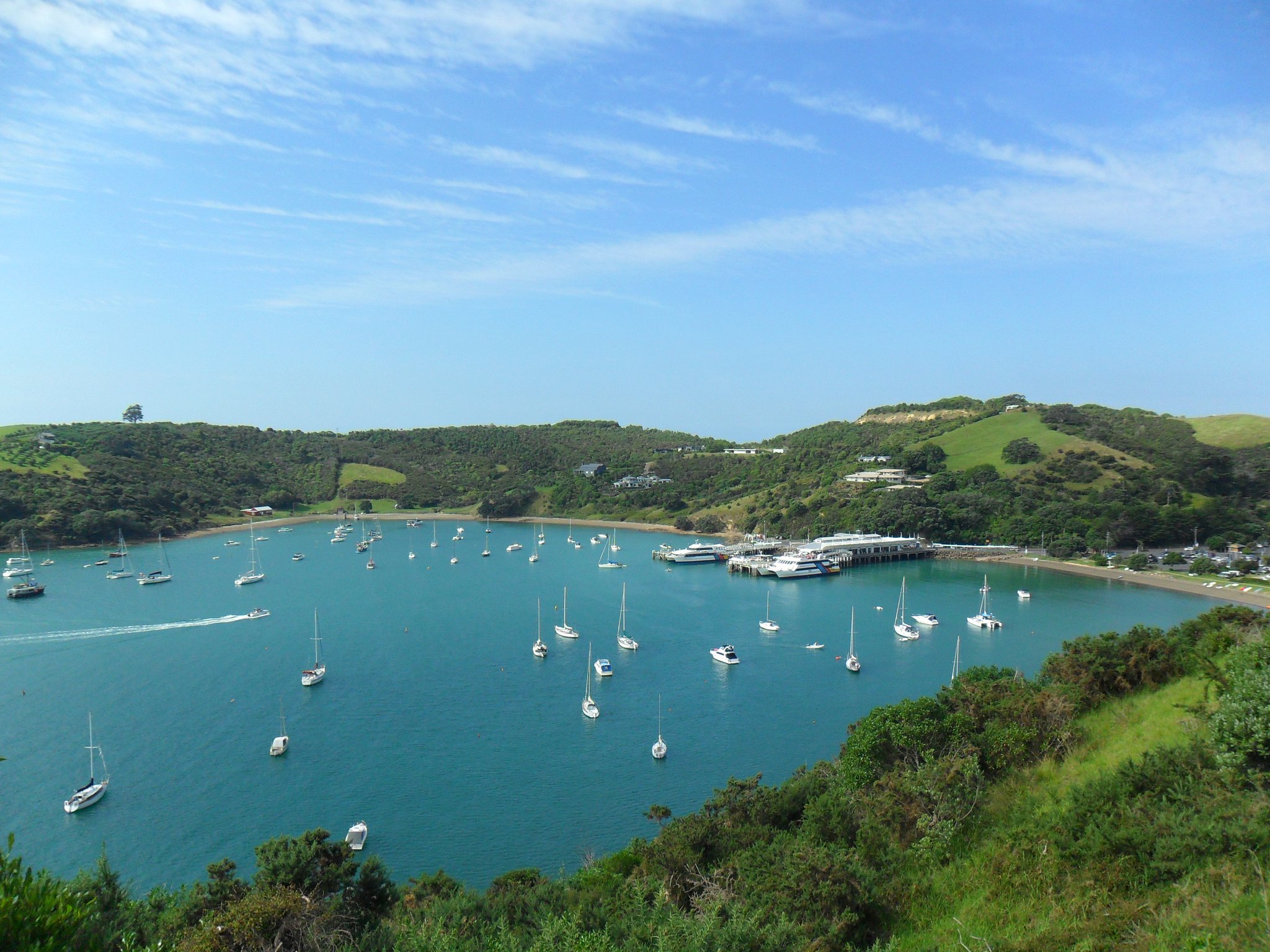 Experience Auckland's Best Food Tasting Tours With Eat Auckland
I don't say this lightly, but anybody who is passionate about discovering, sampling and understanding the multicultural tapestry that in Auckland needs to sign up any of the fabulous Eats Auckland tours – Probably a few weeks in advance as they frequently sell out!
I've now taken food tours all around the world, and I have to say these guys are one of the best – I loved their passion, community involvement, knowledge and fun delivery and am sure you will too! Plus, there is all that delicious food to be discovered. I don't want to give away too much – but there are currently four different tour options exploring the best of Korean, Chinese, Indian and Food History in Auckland (roughly, each diverges a bit, but that give you an idea) in a different area of Auckland.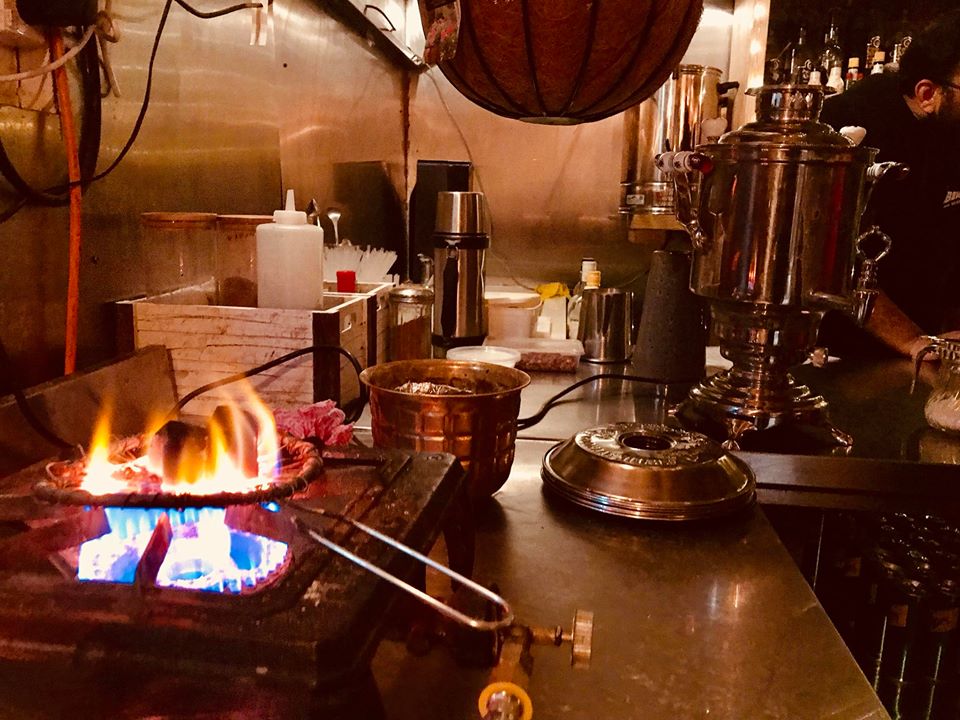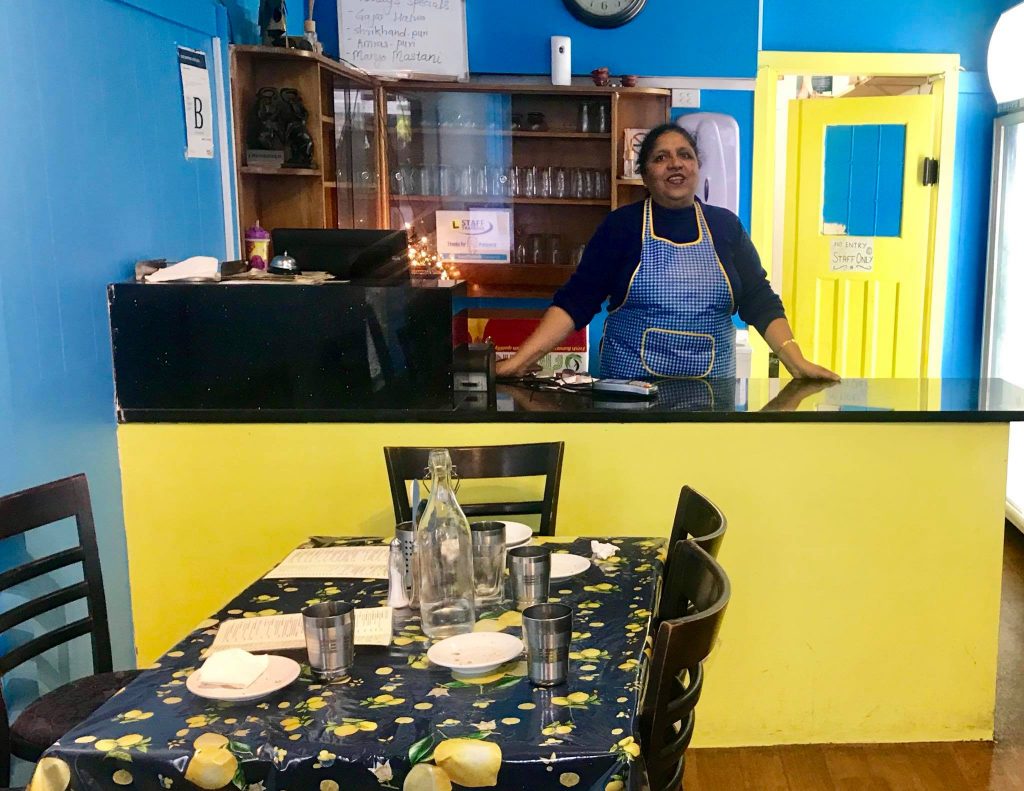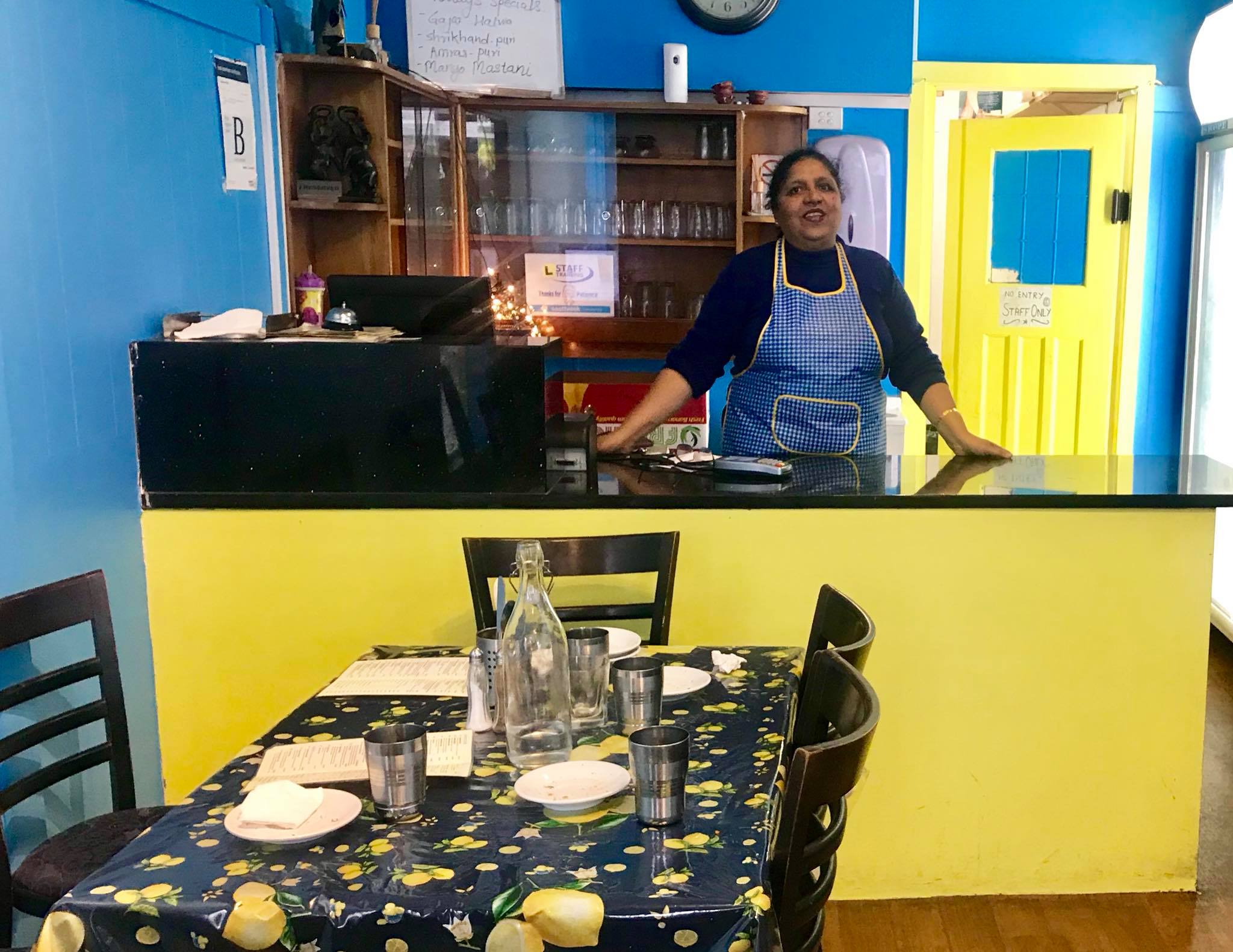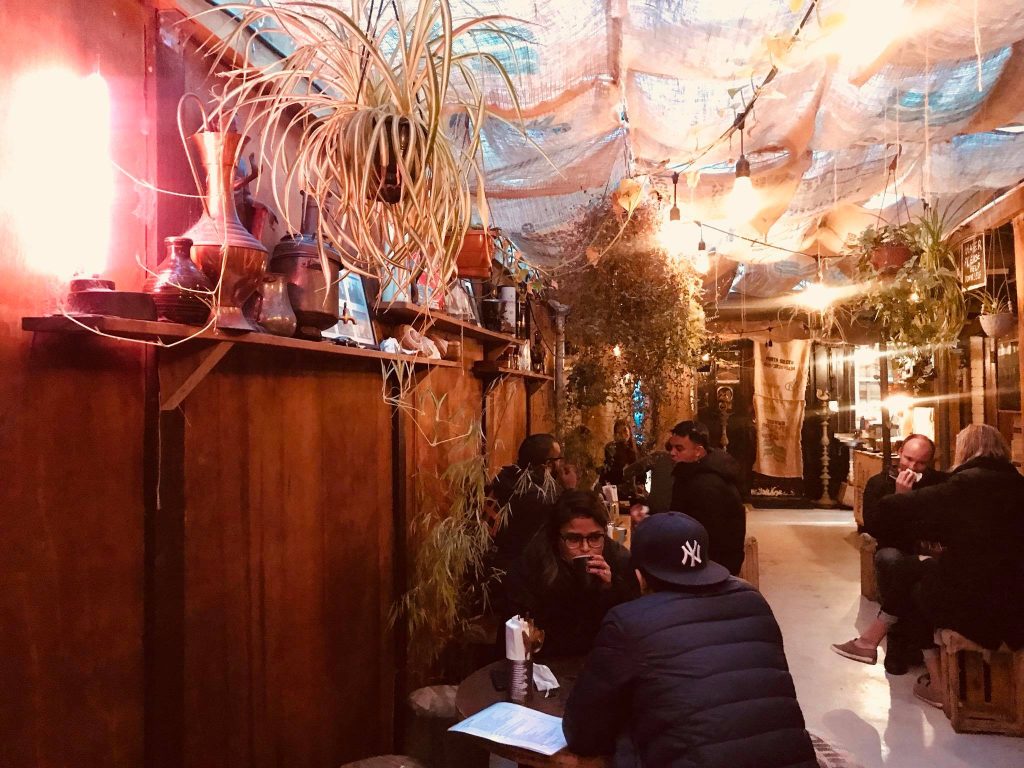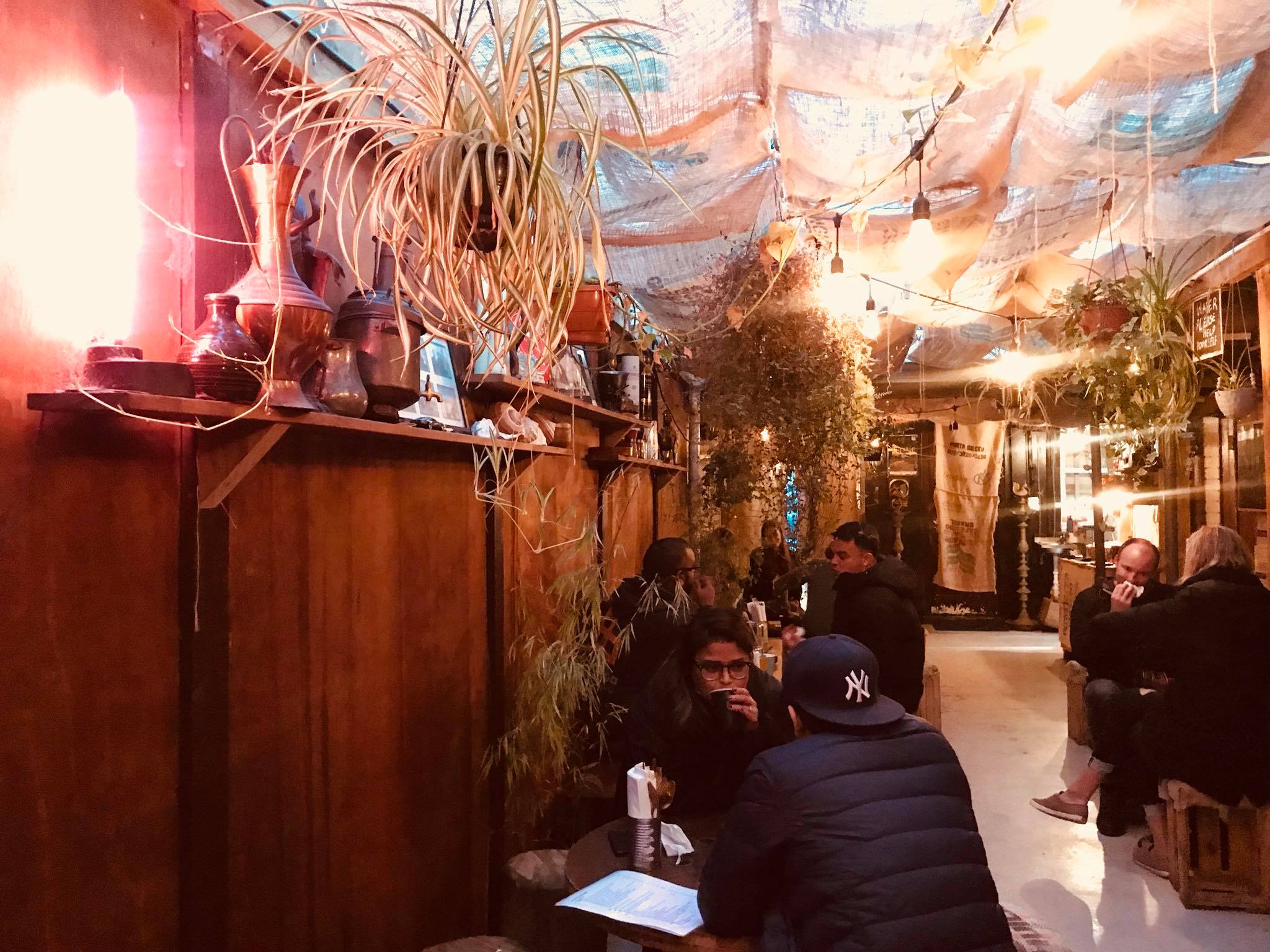 And yes, in case you were in any doubt – there is plenty of food samplings, photo opportunities and anecdotes as well as enough food knowledge to ensure you dominate at the next trivia pub quiz night. I loved how Lisa and her team are working with local businesses to showcase a different side of Auckland (and New Zealand) most tourists never see, and making it so fun and intriguing that authentic Aucklanders fill most of the tours.
As one myself, I can say I never knew most of what I found on Sandringham Food and Spice Tour and tasted more delicious things than I ever thought possible in one afternoon. The excursions, however, are just as well suited to visitors in Auckland, and the perfect way to see a side of the City of Sales that most tourists would not even know to visit!
The top reviewed food tasting tour in Auckland (hell, it's one of Auckland's top undiscovered gems as far as I'm concerned!) you won't ever regret heading out with Eat Auckland…and will never think New Zealand cuisine is just Fush & Chups again!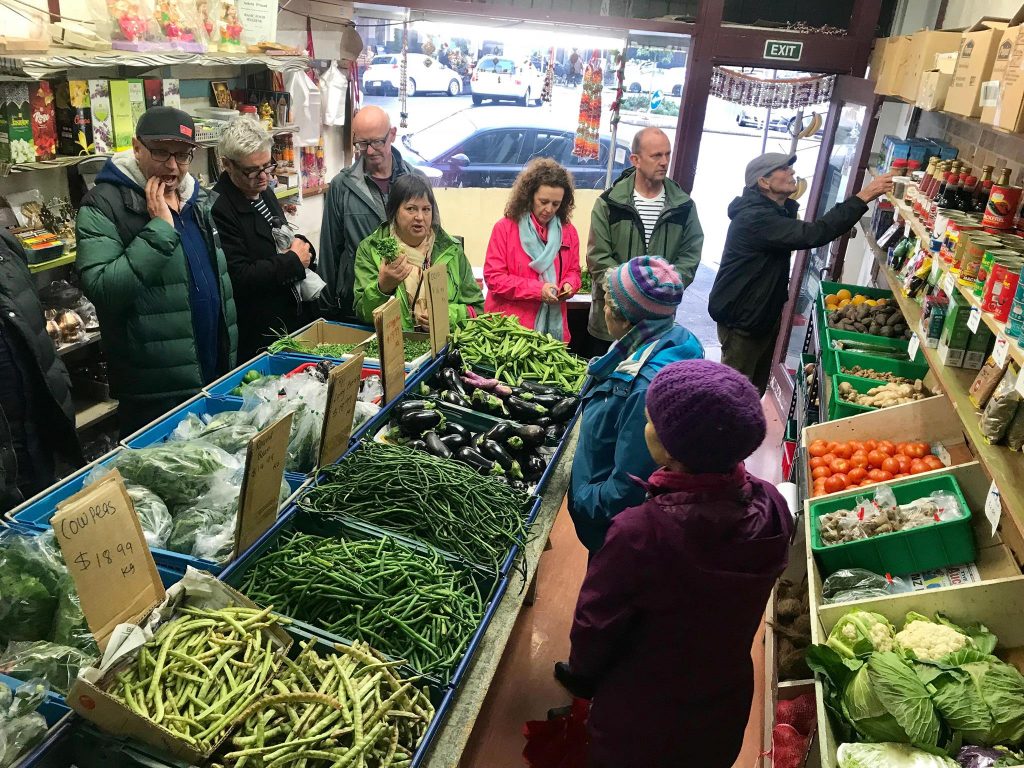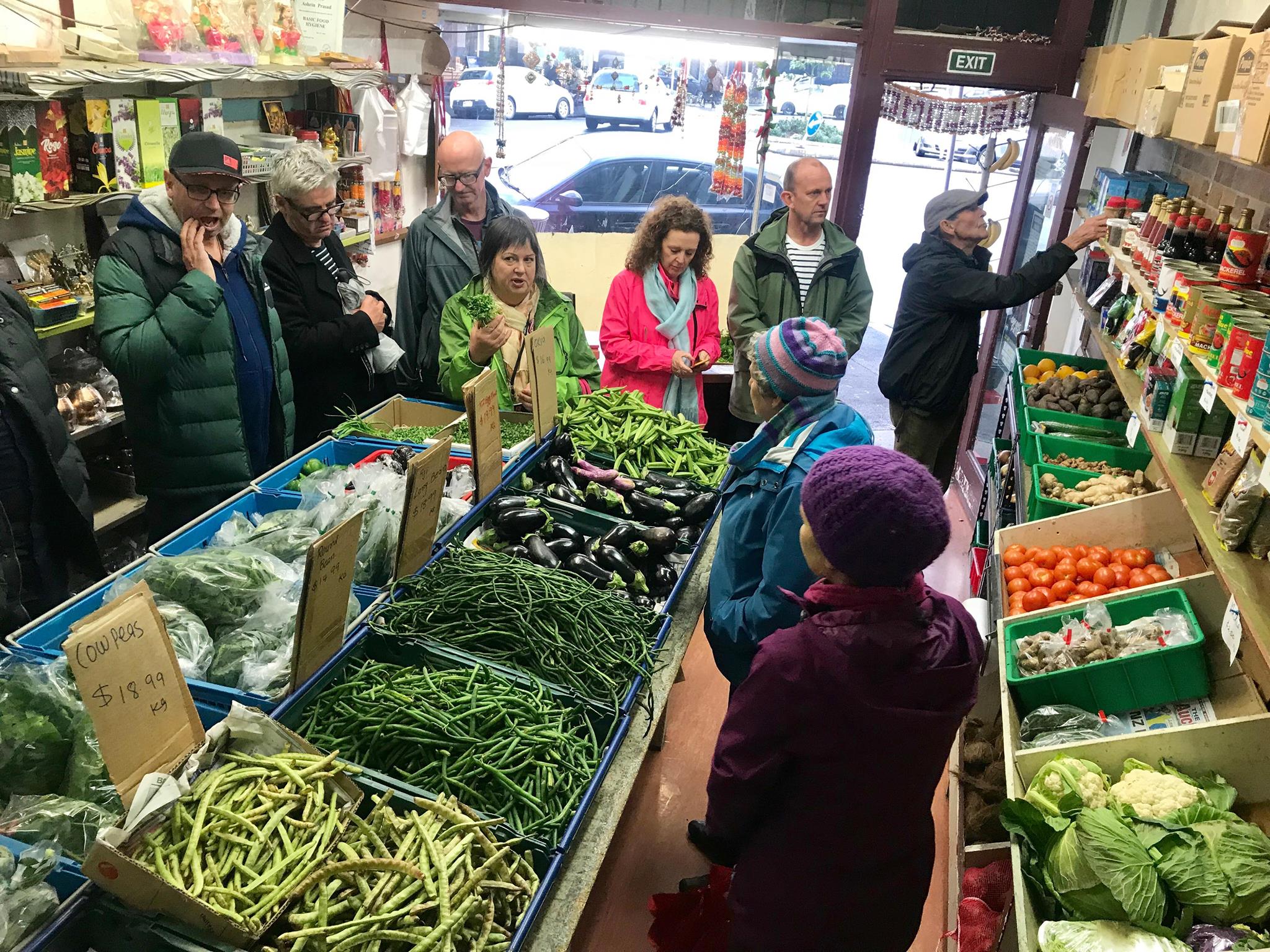 Marvel At The Raw, Untamed Nature Of Whatipu Beach
Ok, your going to need a car for this one – or make friends with someone who does – but the wild, remote Whatipu Coastline in the west of Auckland is something you will never have seen before. South of more famous Karekare, Muriwai and Piha (all worthy of a visit in their own right), Whatipu is an outstanding area of remote and wild black sand beach, coastal dunes and lush wetlands perfect for a day of exploring.
It is the least busy of the West Coast beaches easily accessible to the public, and a scientific reserve owned by the Department of Conservation with basically zero development. Discover the picturesque coastal trails leading to the famous Whatipu Caves, once used as a dance nightclub many years ago, and enjoy the solitude of endless wind-swept coastline, bush trails, and the raging Tasman Sea.
There are no lifeguards/surf patrol, and the Auckland Council warn against swimming here at all. If you are desperate to go for a swim, there is a cute hidden swimming hole just off the Kura Track. Combine with a visit to eccentric Titirangi suburb with its unconventional cafes and boutique shops for the perfect Auckland like a local day!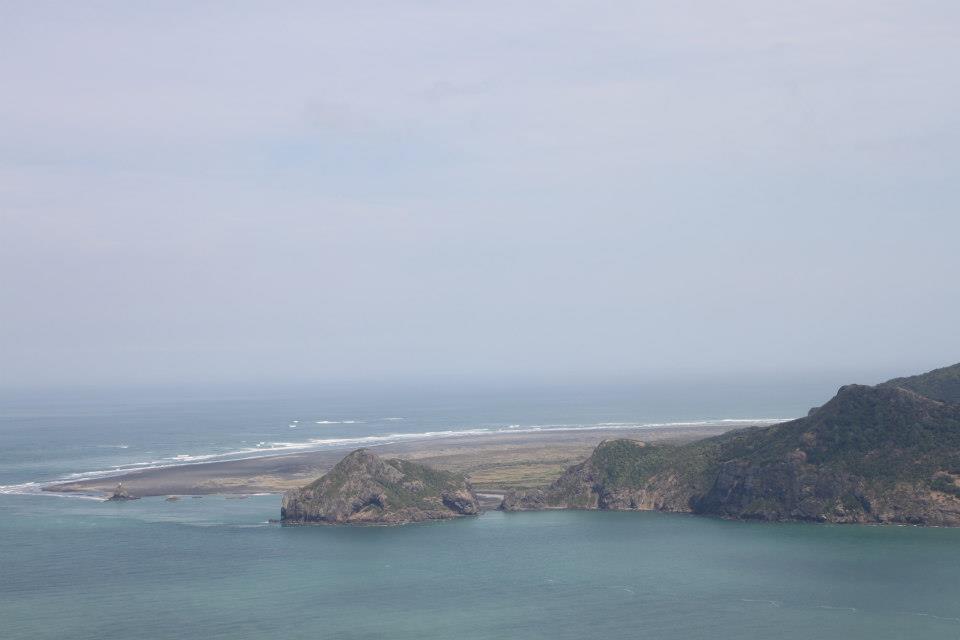 Taste The World's Best Ice-Cream At Giapo
No matter how short your visit is – one of the best things to do in Auckland is visiting the avant-garde Giapo Ice Cream Kitchen. World-famous in New Zealand, any Aucklander will regale you with tales of their favorite creations to come out of this legendary establishment. A unique experience focussed on re-defining how you actually experience ice cream where delectable – if sometimes slightly unusual flavors – all combine to create a sensation that is indescribably delicious.
The flavor and visuals at Giapo are out-of-this-world, and each visit leads to unexpected surprises. The gourmet ice cream pieces of art are all created out of sight, so you are ordering almost blind off a menu – imagine something more like a restaurant than your corner store ice-cream display case. Of course, you can always cheat and admire the choices of other customers (or check out their Facebook before heading over), but I recommend just asking the helpful staff about the latest offering. They can pair your likes and dislikes to find your perfect match. If Ice Cream Sommeliers are a thing, you will find them here. Also, they make the best hokey pokey ice cream in the world!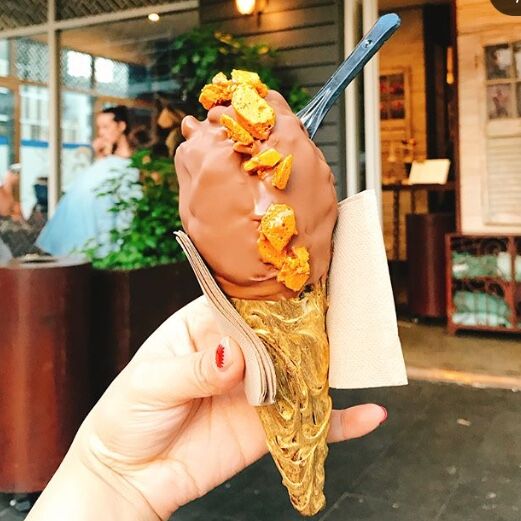 Wander Around Historic Devonport
Just across the harbor from the city center – and accessible on a super-quick ferry – Devonport is relaxed bayside village living at its finest. Packed with fabulously restored Victorian homes, hotels and restaurants without a chain establishment in sight, you can explore the historic back-streets, enjoy fine dining, art boutiques browsing, a walk on the beach or terrific views back over the Auckland skyline. However, as every child in Auckland will tell you, the historic North Head volcano cone is the biggest drawcard here!
Once a heavily armed fort used to defend the entrance of Auckland, a hike here will unearth fortified tunnels, barracks, storerooms, and artillery originally built to protect a potential Russian invasion in 1880, but really bulked up during WWII. None conclusive evidence has ever be found of German and Japanese submarines in the Auckland harbor, but from the lofty heights of North Head, you can imagine they would have spotted them pretty quick if they ever emerged!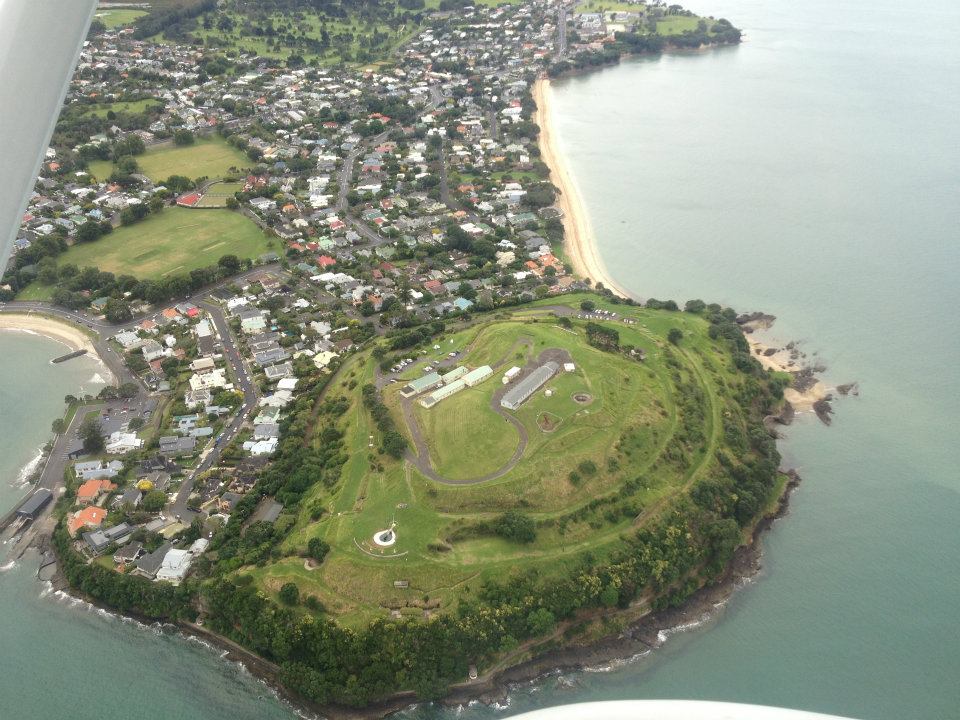 Experience The Future of Auckland At Wynyard Quarter
The most exciting urban development in a generation, Wynyard Quarter – just west of the Auckland city center – is the future of Auckland. Currently, this 36-hectare area is undergoing a substantial 25-year urban transformation, and while it is not yet complete, there is still plenty of things to do in Wynyard Quarter.
Take in this view of luxurious super-yachts and the harbour bridge from Silo Park, sip wine in the afternoon sun at North Wharf, attend the food-truck market and outdoor film nights in summer or rug up and enjoy casual dining on the sundrenched restaurants serving food from China, Japan, India, the Mediterranean and of course, New Zealand. Very multi-cultural, just like Auckland as a whole! Set to be home of the America's Cup village for the 2021 regatta, expect a flurry of construction and excitement here over the next few years!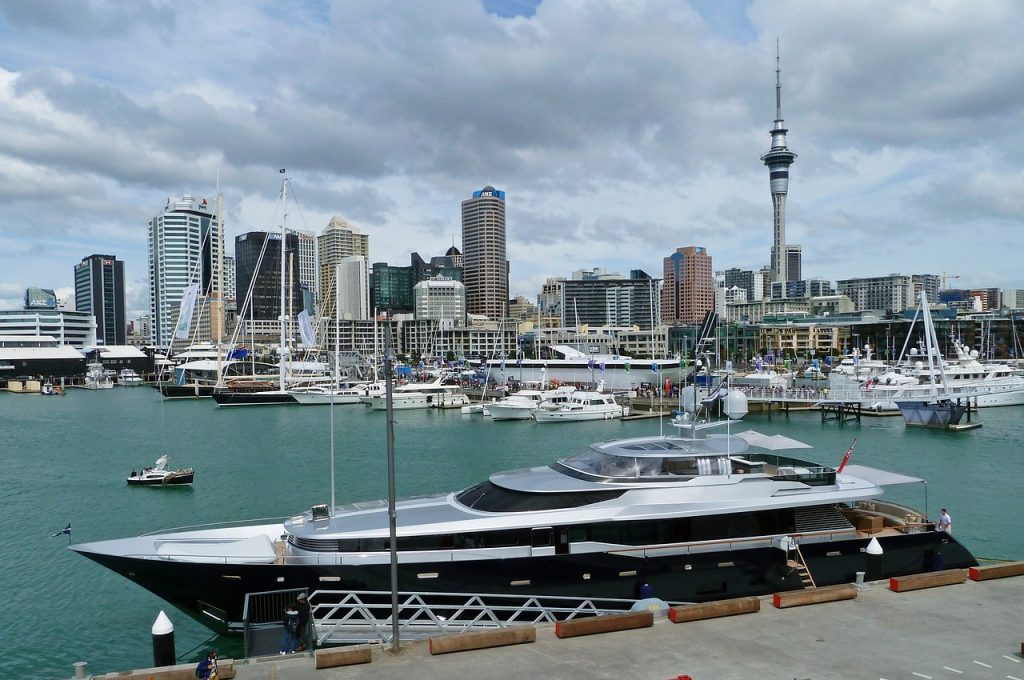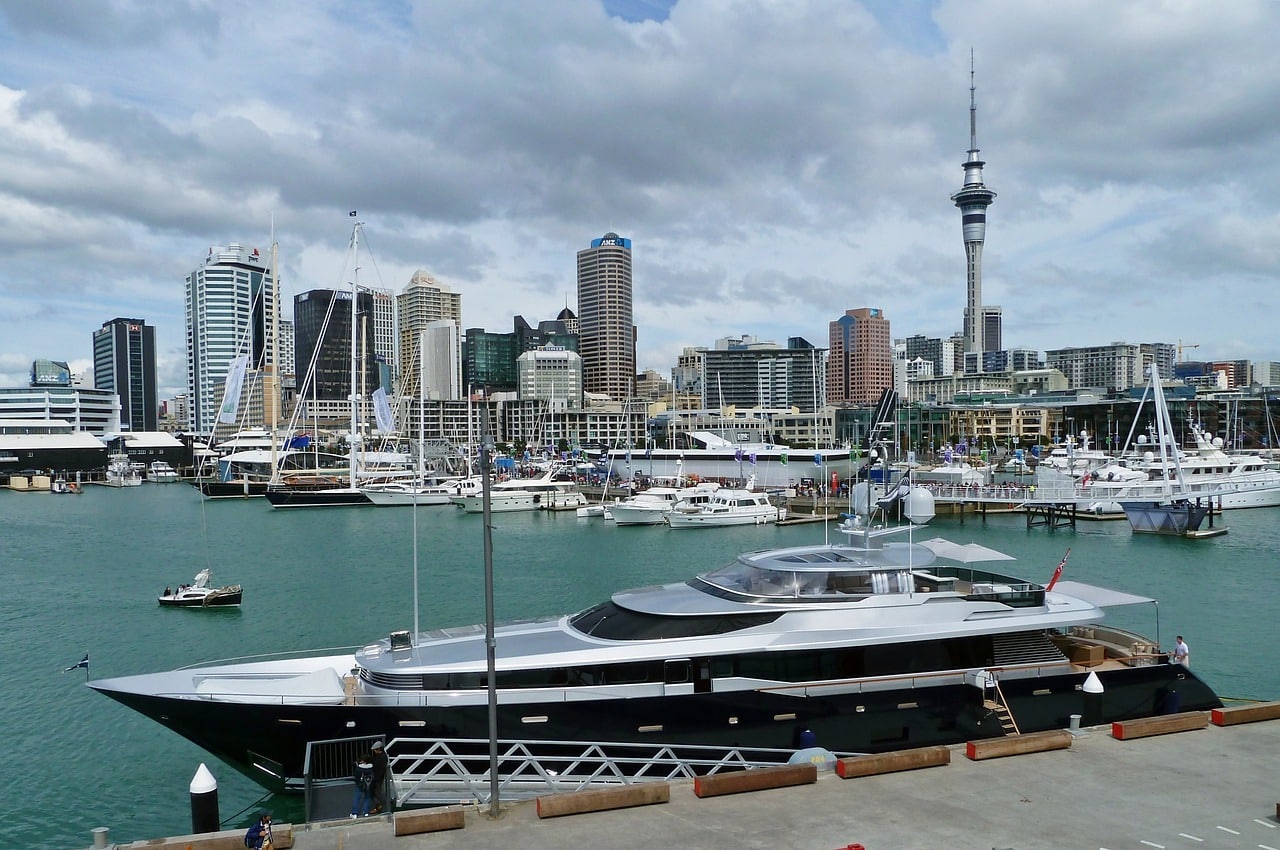 Get Oh-So-Bohemian On K Road
One of the most polarizing streets in Auckland, the notorious K Road (or formally Karangahape Rd ) was once the main shopping district of the city, before falling into disgrace with the construction of motorways nearby. Cheap rent then made K Road Auckland's default 'red light' district with the accompanying strip clubs, brothels, seedy bars and illicit activity in dark corners.
Over the decades, however, K Road has again become cool, and today you can find an erratic collection of second-hand stores, alternative cafes, design boutiques and live music, alongside a few remaining sex toy stores and one strip club. A mecca from the Auckland gay scene – and home to the cities only-true gay bar Family, K Road draws in hipsters, fashion junkies and more in a swirling world which offers a very different feel of Auckland than the sanitized Viaduct or Britomart nightlife precincts.
My favorite hang–out spot is St Kevins Arcade with its beautiful architecture and pop-up stores, but if you want to enjoy this entire neighborhood, you have better be quick. The Central Rail Link currently being completed in Auckland will have a station here, meaning developers are moving in quick and gentrification is well-underway!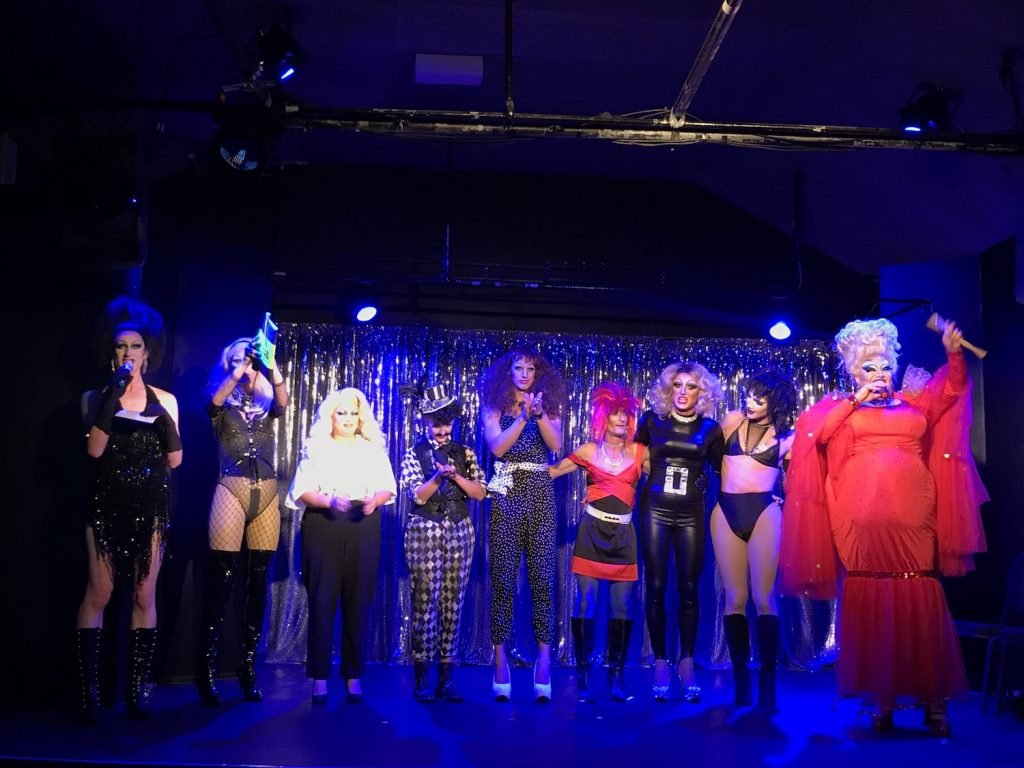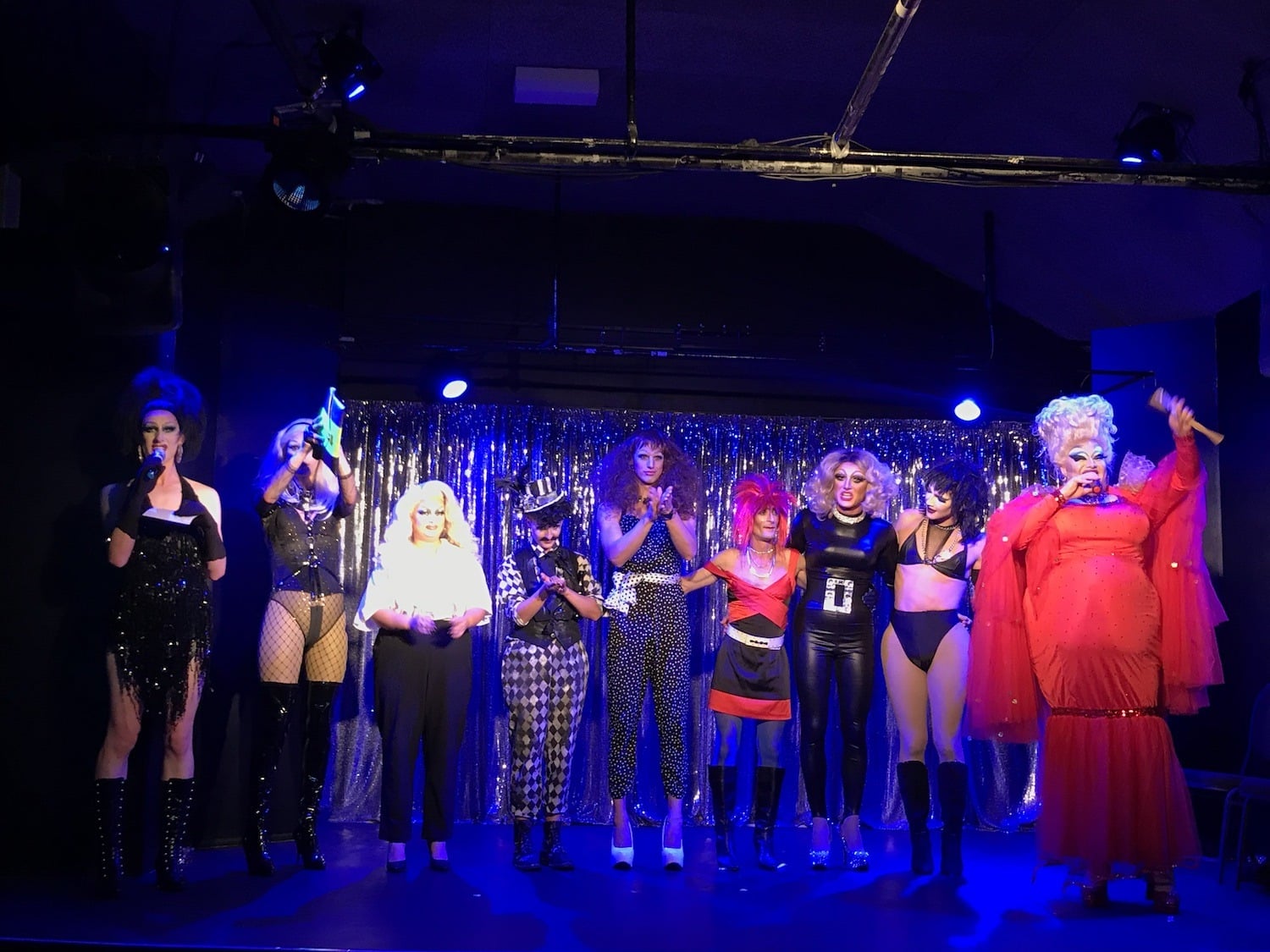 Unearth the stories of the New Zealand people, flora, fauna, and landforms at the Auckland Museum
A 25 walk east of K Rd bring you to the Auckland Museum, one of the most underrated Auckland Points of Interest. Housed in a bold neo-classical building, surrounded by the Auckland domain and with sweeping views across the Harbour, the Auckland Museum is an absolute must-see stop. One of New Zealand's most important museums and war memorials with exhibits concentrating on New Zealand history (and especially the history of the Auckland Region), natural history, as well as military history you can learn here.
If you want to see the taxidermy collection of New Zealand's many weird birds, understand Maori history in Auckland before New Zealand arrival or witness the devastation another eruption in Auckland would have on life today, you can see it all here. Oh, and the museum is also nestled on the tuff ring/explosion crater Pukekawa volcano which I think is awesome. The beautiful – and free – Domain winter Gardens are only a few steps away and worthy of a visit in their own right!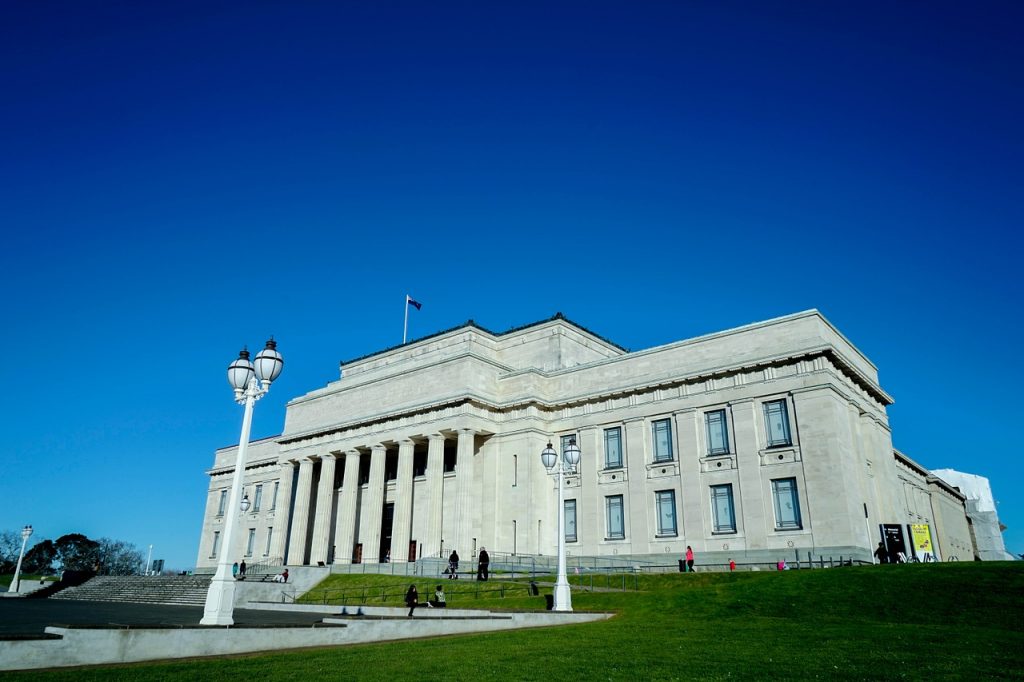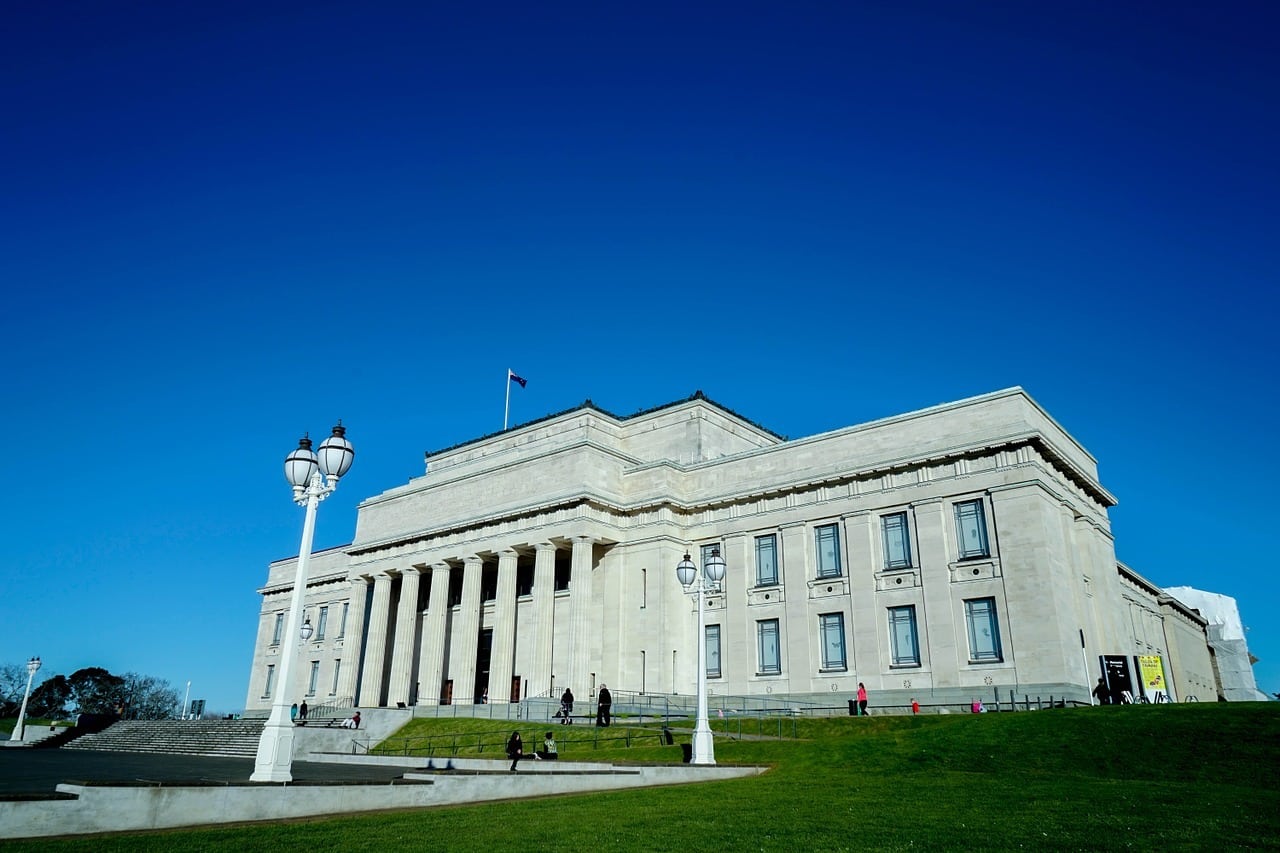 Get Back To Nature In The Vast Hunua Ranges
While most of the Auckland Walks in the more famous Waitakere Ranges have been closed, hiking in the lush Hunua Ranges are one of my favorite things to do in Auckland – if only because no one else ever seems to go here. Sadly, you will need to hire a car to get out here, but you will be rewarded with 400 square kilometers of dense native forest, high ridge lines with panoramic views and more plants and birds than you could possibly count.
If you enjoy walking, mountain biking, fishing or camping the Hunua Ranges has plenty of options as the largest mainland forest within the Auckland region. The most popular walk is undoubtedly the short walk to the impressive Hunua Falls, but be careful as many lives have been claimed swimming here over the years! For bonus points, try to go on Sunday and make a quick visit to the nearby Clevedon Farmers Markets on the way!