Named by Lonely Planet as one of the best places to travel in the world, this region on the west of New Zealand's North Island encompasses sea, mountains, and innumerable charms.
Yup, that's right – we'd have to agree with the Lonely Planet's assessment and say that Taranaki is one of the world's best regions to visit.
Although it has had a long reputation as an oil region, the area is a lot more than oil rigs. Here you'll find absolutely stunning scenery; not least, the imposing silhouette of Mt Taranaki itself – technically, known as Taranaki after Maori tradition that sees mountains as personalities, not needing the title of 'Mount'.
Its craggy volcanic slopes are often dusted with snow and it's an impressive sight even if you don't feel like trekking to the top (more on that later).
The presence of the volcano means that the beaches in Taranaki are black sand and you'll find plenty of surfers and holiday-makers here over the summer. Surf Highway 45 was named for the area's popular sport and there are tons of beaches to choose from for those keen on riding the waves.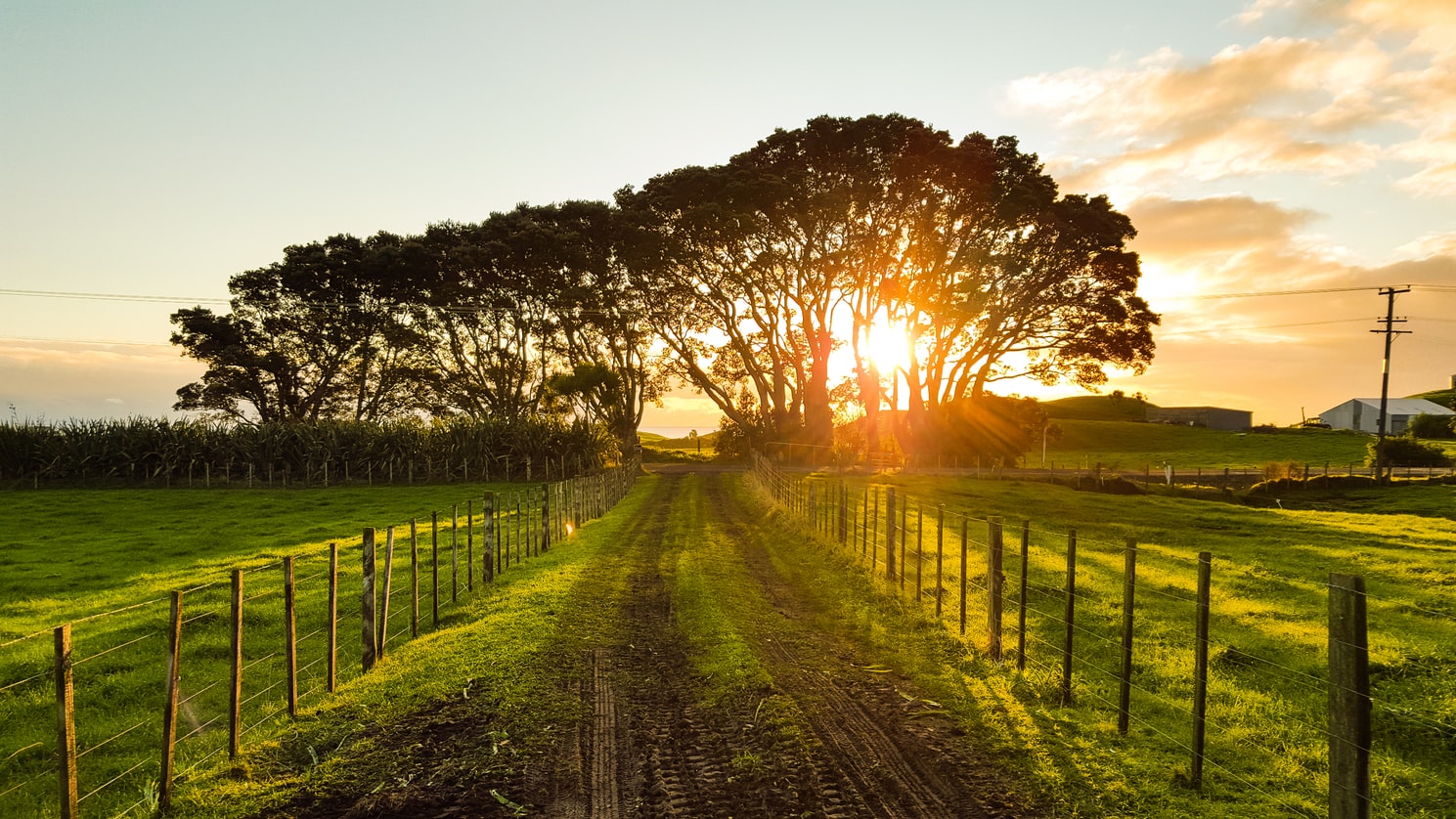 If you prefer your travels at a more leisurely pace, there's plenty here for you as well. New Plymouth has some great places to eat at and free galleries and museums to meander through, as well as the recently-opened Len Lye Centre.
There are also numerous incredible cafes and food spaces to explore – the best of which compete with those in Queenstown and Auckland. New Zealand is really a foodie mecca after all. In March it also plays host to WOMAD, the World of Music, Arts, and Dance Festival… You can pause any rushing around to simply explore this picturesque city.
Nothing ever feels far from the outdoors in Taranaki, which is one of the reasons we love being there. Go out onto the sea, drive on the Forgotten World Highway, cycle near the Dawson Falls – then finish it all off with some amazing coffee! To further tempt you, we've got some suggestions for 9 fun things to do in Taranaki.
Enjoy!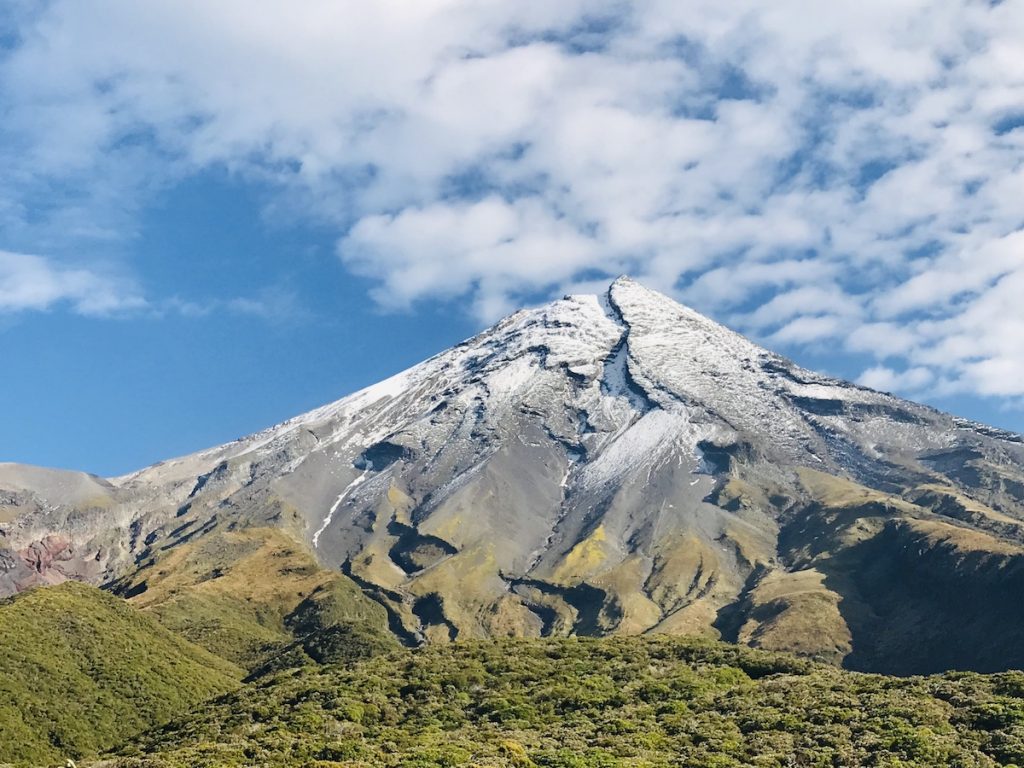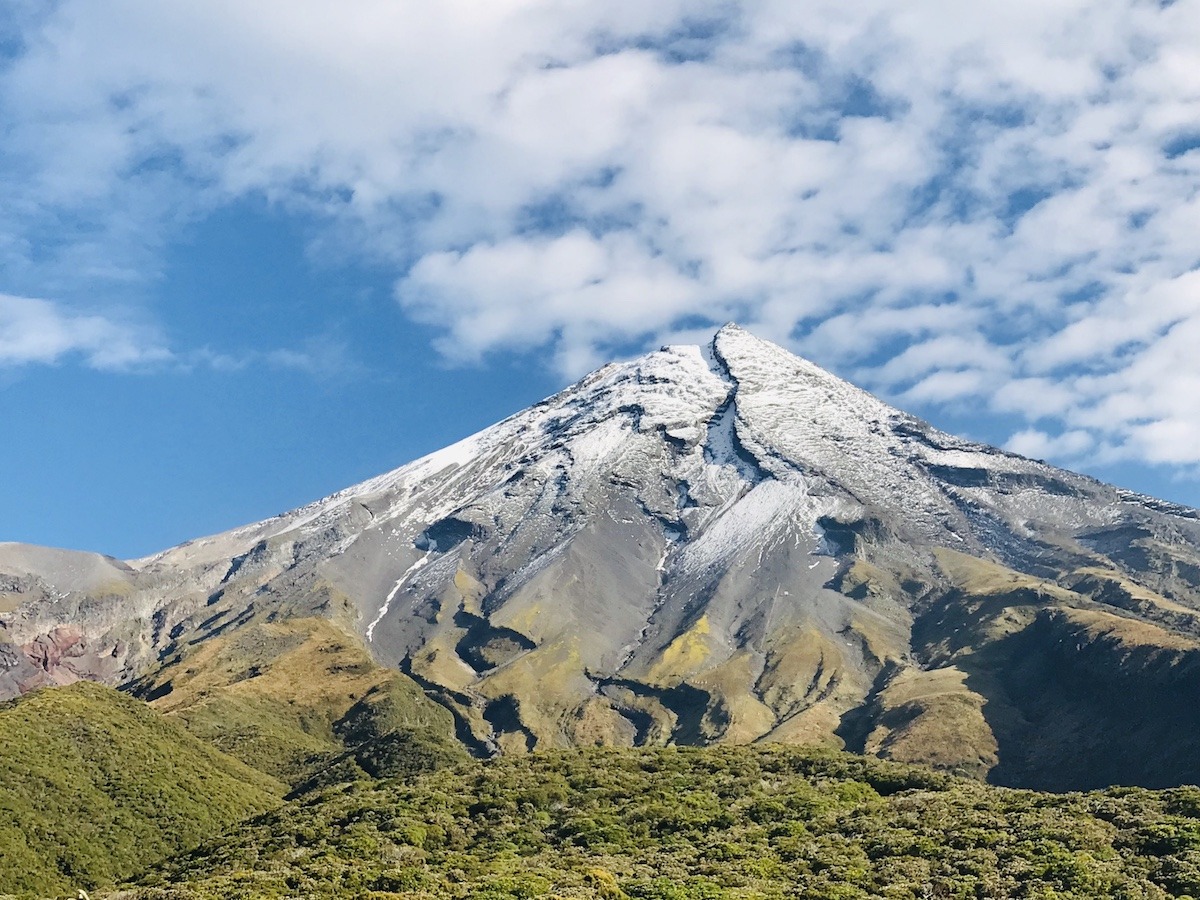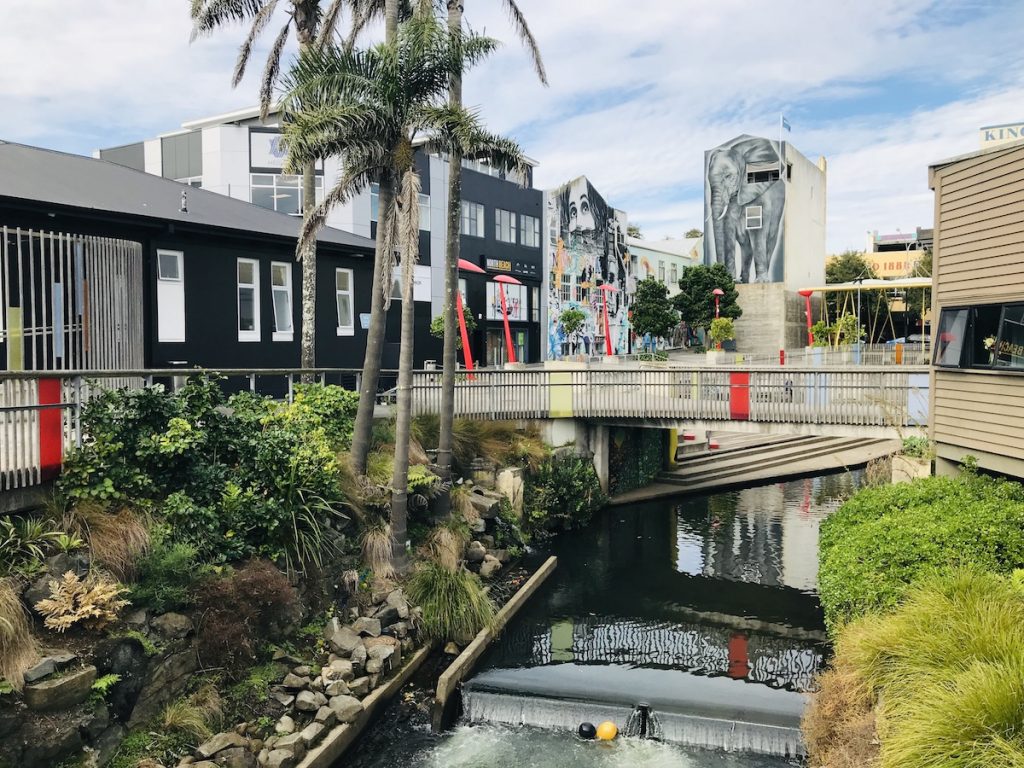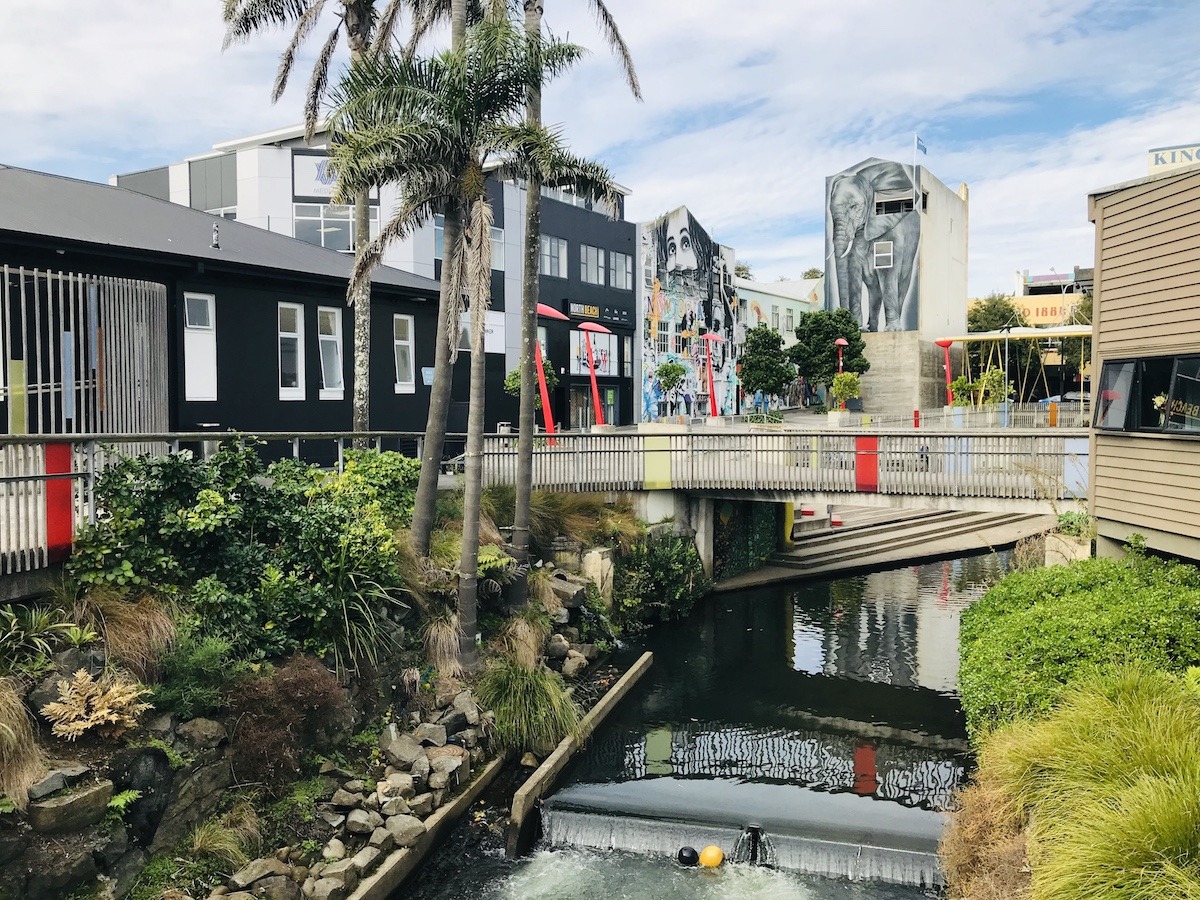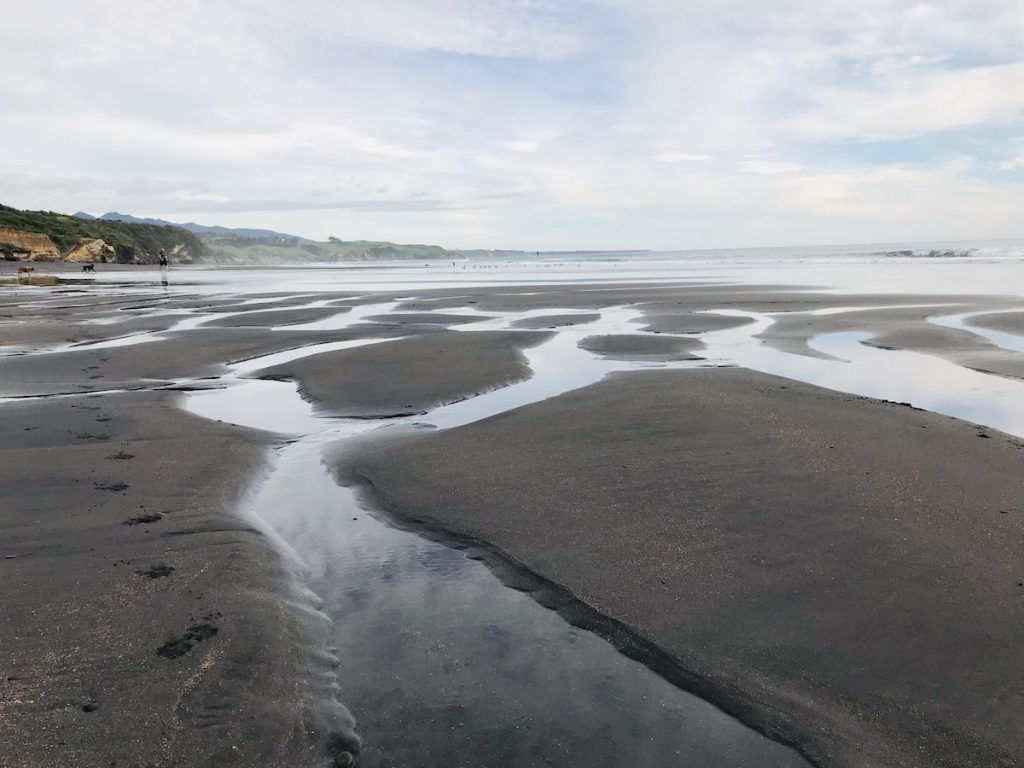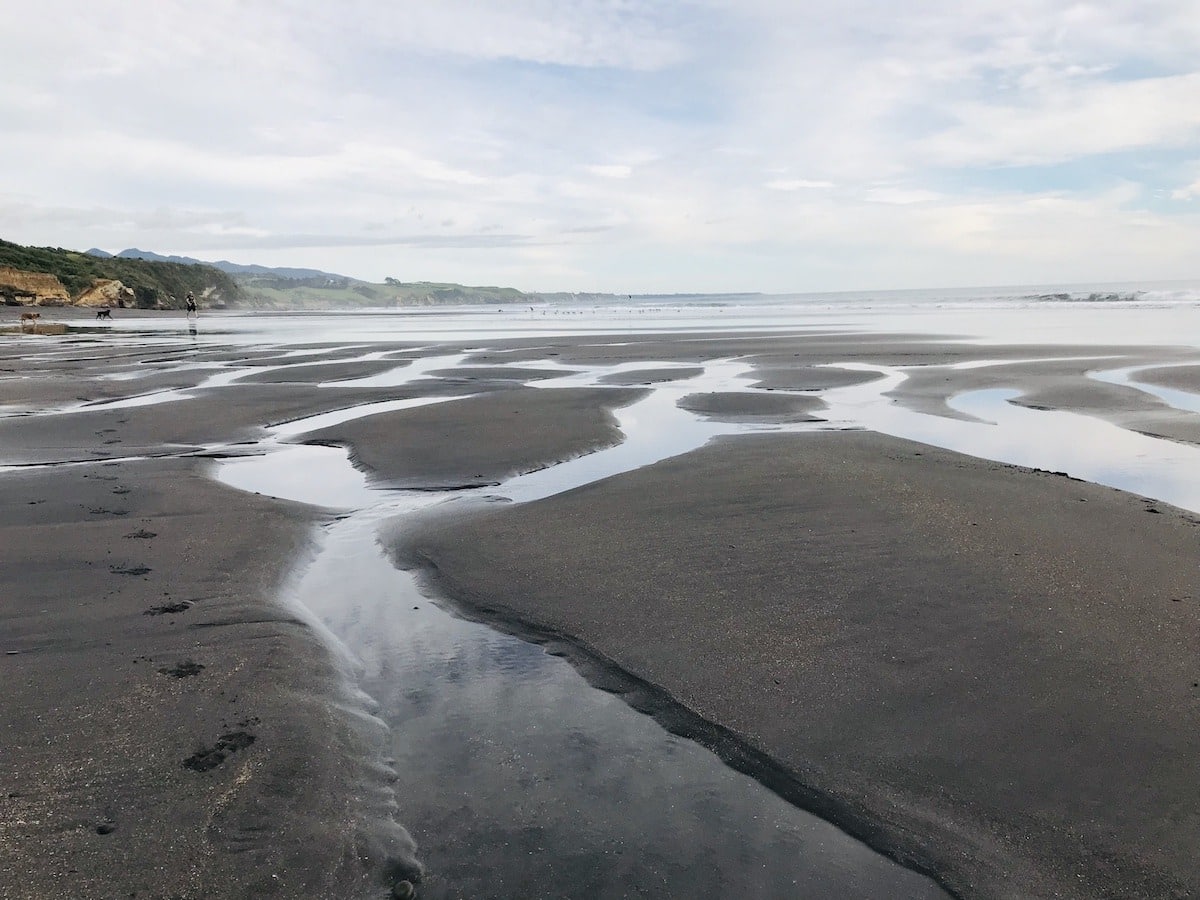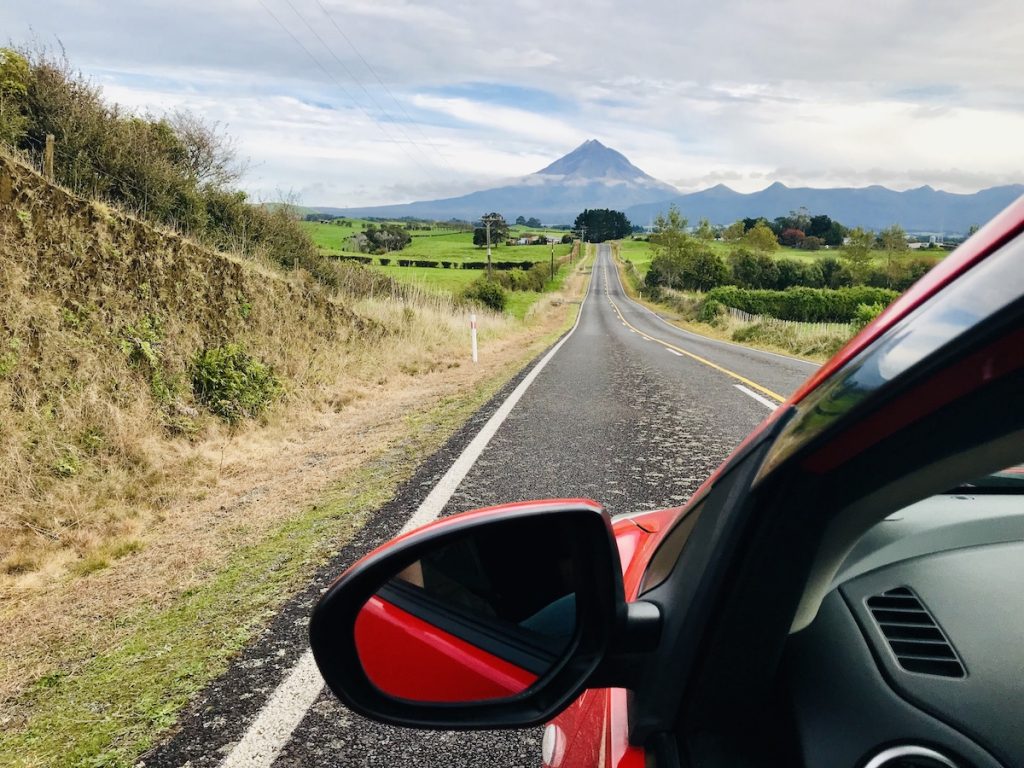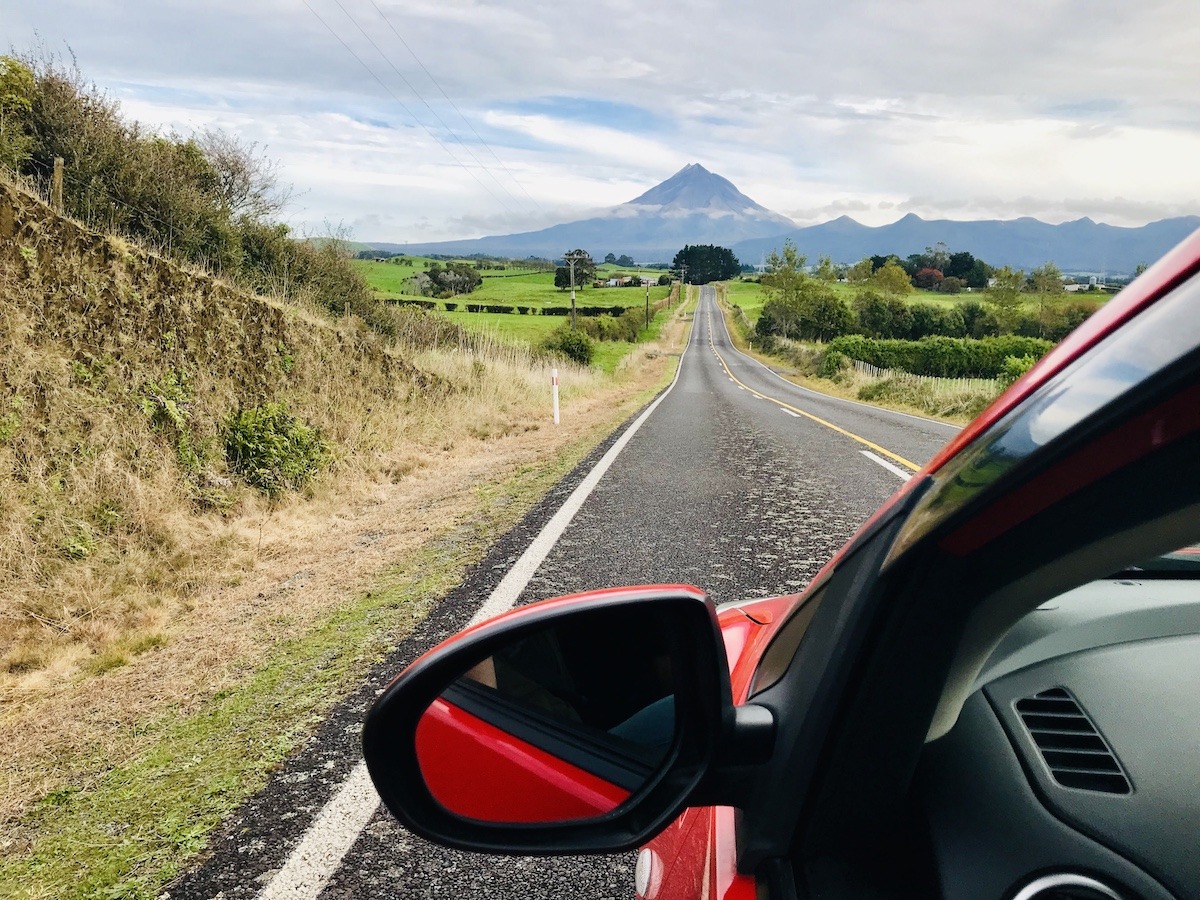 12 Fun Things To Do In Taranaki: Nature, Art, Food + Hipster Charm! 🇳🇿
The Coastal Walkway
You can't be somewhere that embraces the sea the way Taranaki and New Plymouth do, and not take full advantage of that. The Coastal Walkway is world-famous for a reason.
Established in 1999 and extended in 2010, this 12km concrete walkway is not just for walking – you'll find people cycling, marathon-training, skateboarding and rollerblading all the way along it. Running from Bell Block to Ngamotu Beach (or the other way around, depending on where you start!), this award-winning path takes in beaches, bridges, city and farmland along the way.
It was part of a campaign to encourage people to do exercise rather than rely on cars all the time – and we bet it works! If all walking paths were this gorgeous, no one would ever bother with a closed-in car! Highlights include the Te Rewa Rewa Bridge (one of several bridges along the way), which to us looks like the pristine skeleton of an ancient creature, rising from the greenery around it.
You can also enjoy the trippy Wind Wand sculpture, a piece of kinetic art by Len Lye; it's a 48-metre-high tube of red fiberglass that towers over New Plymouth shorefront and sways in the wind. As well as the natural sights, the people-watching is engrossing!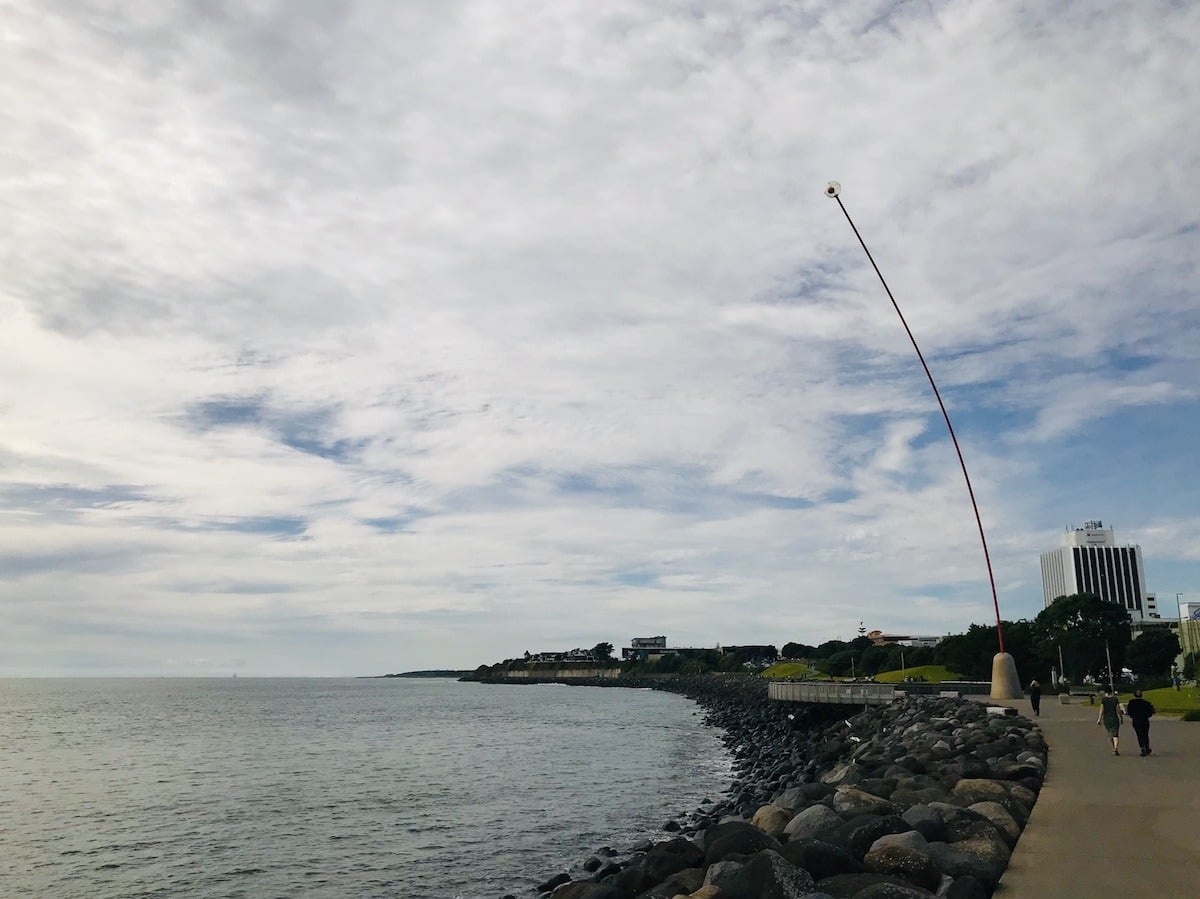 New Plymouth Street Art
There is so, so, so much to love about New Plymouth – and we don't think it would be a stretch to call it the best mid-sized town in New Zealand. We should – and probably will – dedicate an entire future article to this wonderful place but for now we don't think you should miss exploring its wonderful street art while in the Taranaki region.
Street art, we hear you question. Yes, we were blown away to by the variety and creativity on display here – some of which were just as interesting as well know street art hotspots around the world like Medellin, Sao Paulo and Miami. Except, this is in rural New Zealand…
Bold spray-painted murals extend across entire walls and building-sides in New Plymouth helping to give this city is oh-so-hipster vibe and we considered telling you all the best spots but honestly – just walking the main area of own you can't miss them. Bright coloured tub, astronauts, whales, foxes and more – the list goes on.
Besides, the laneways of Melbourne are so 2015…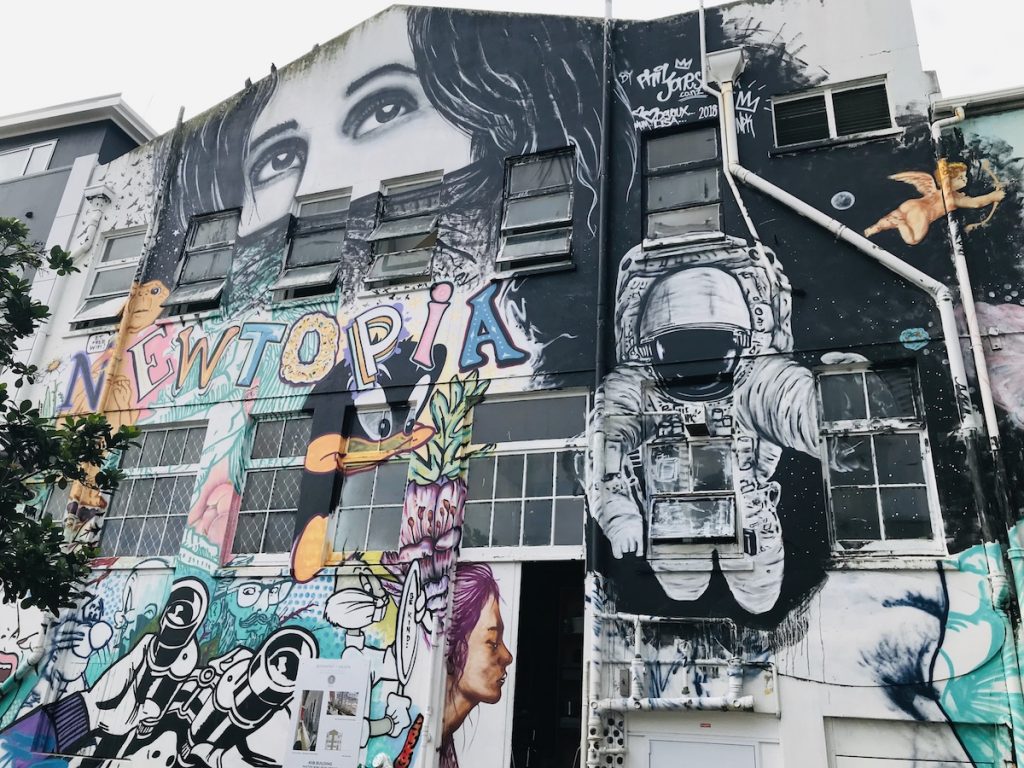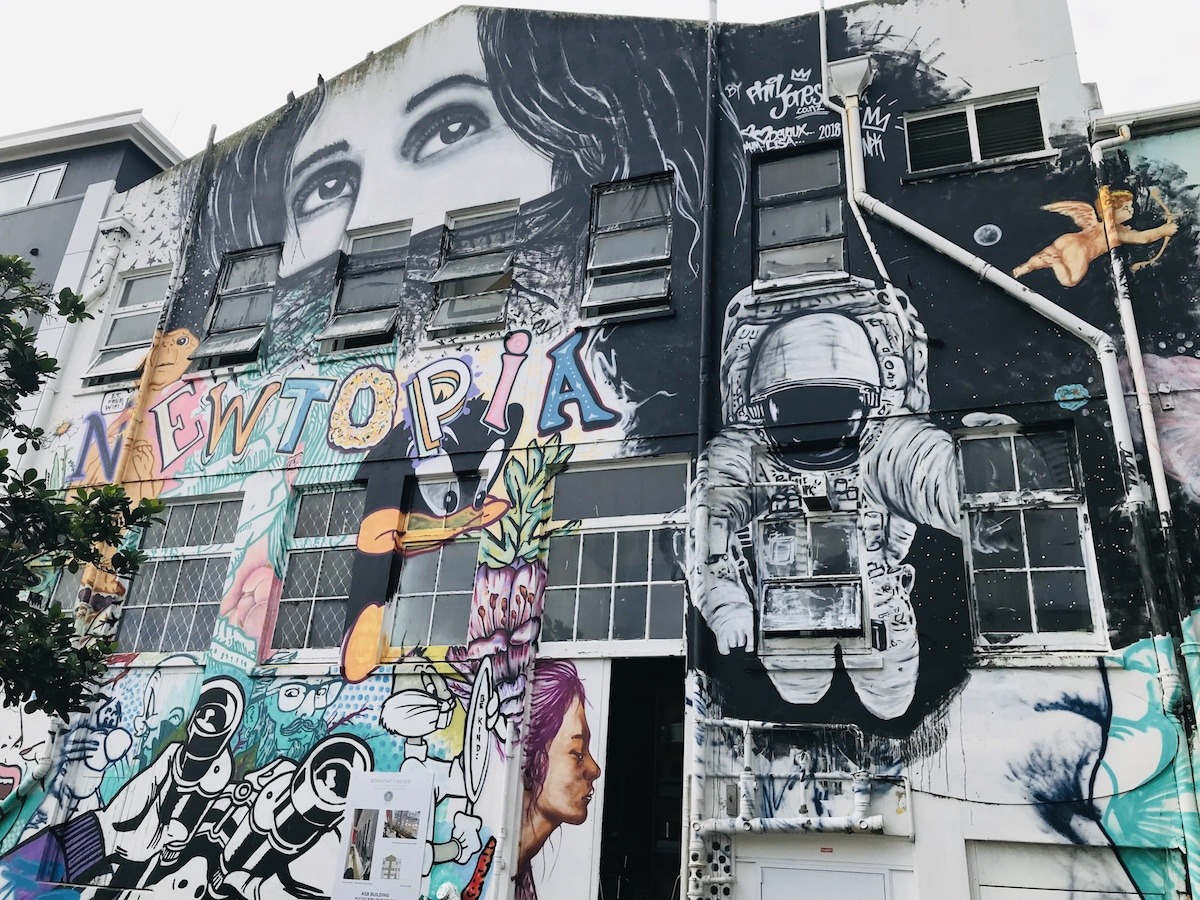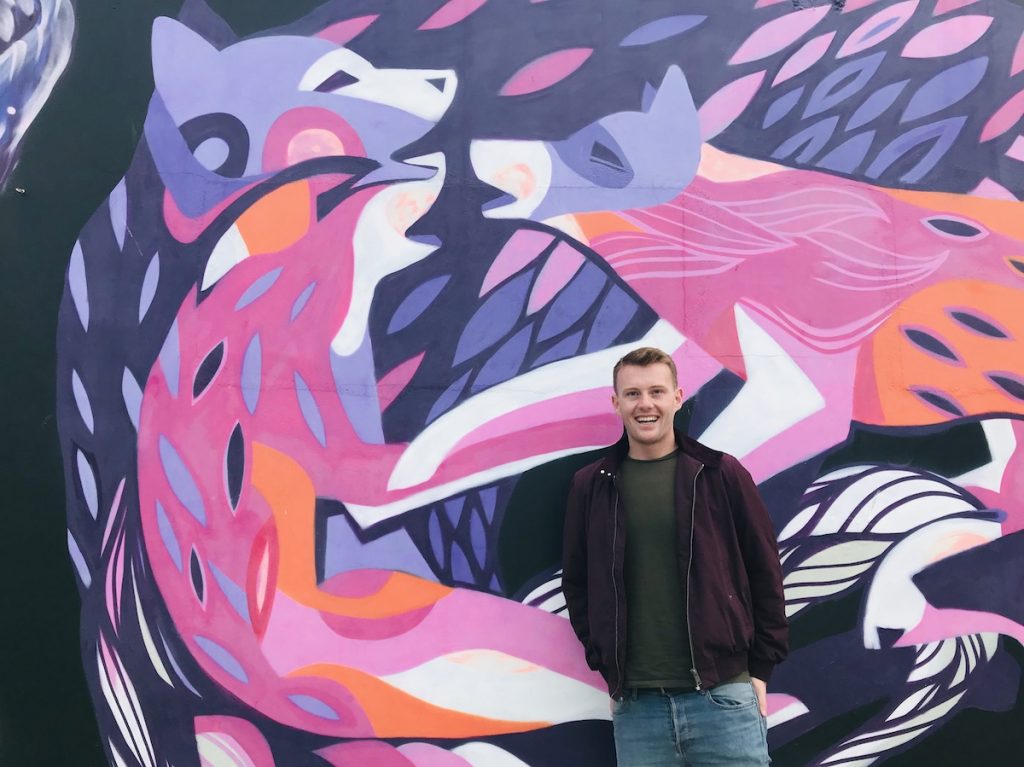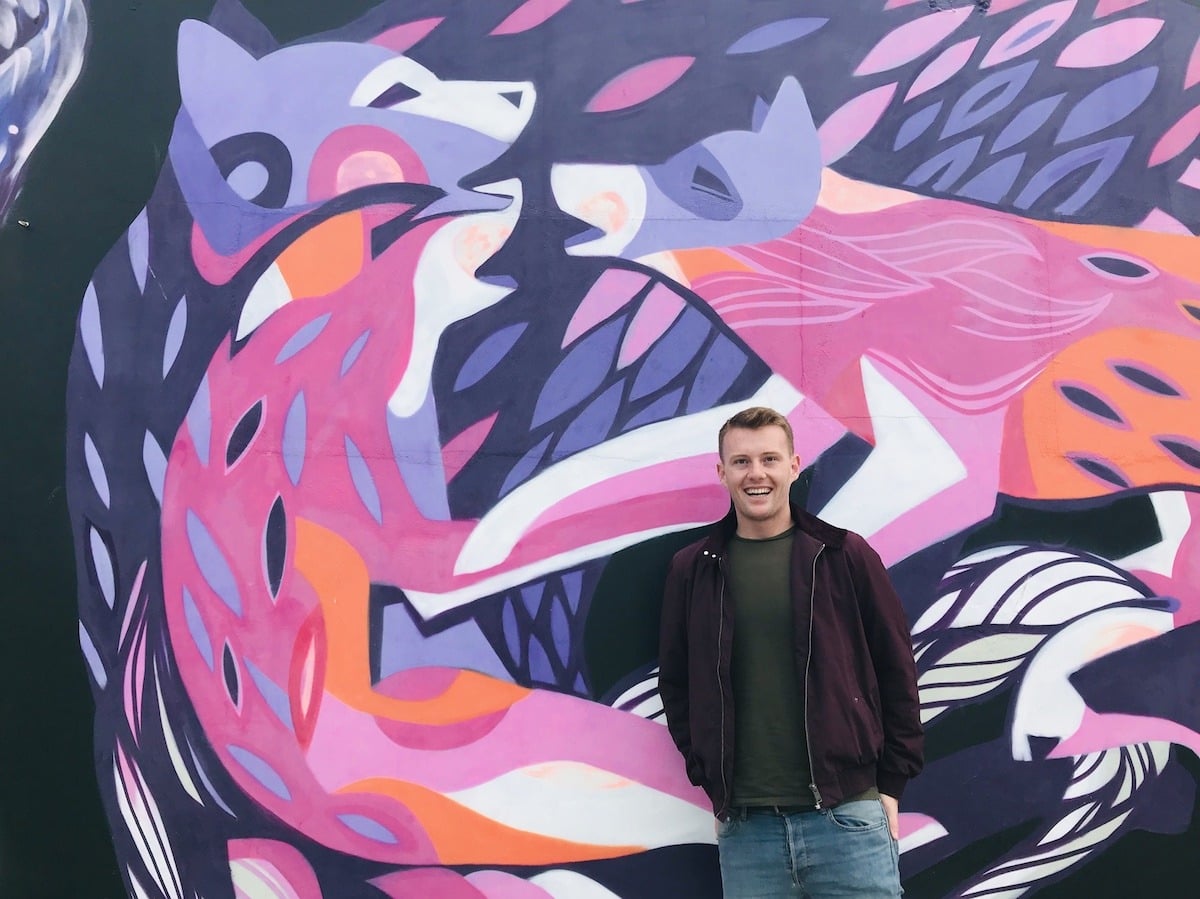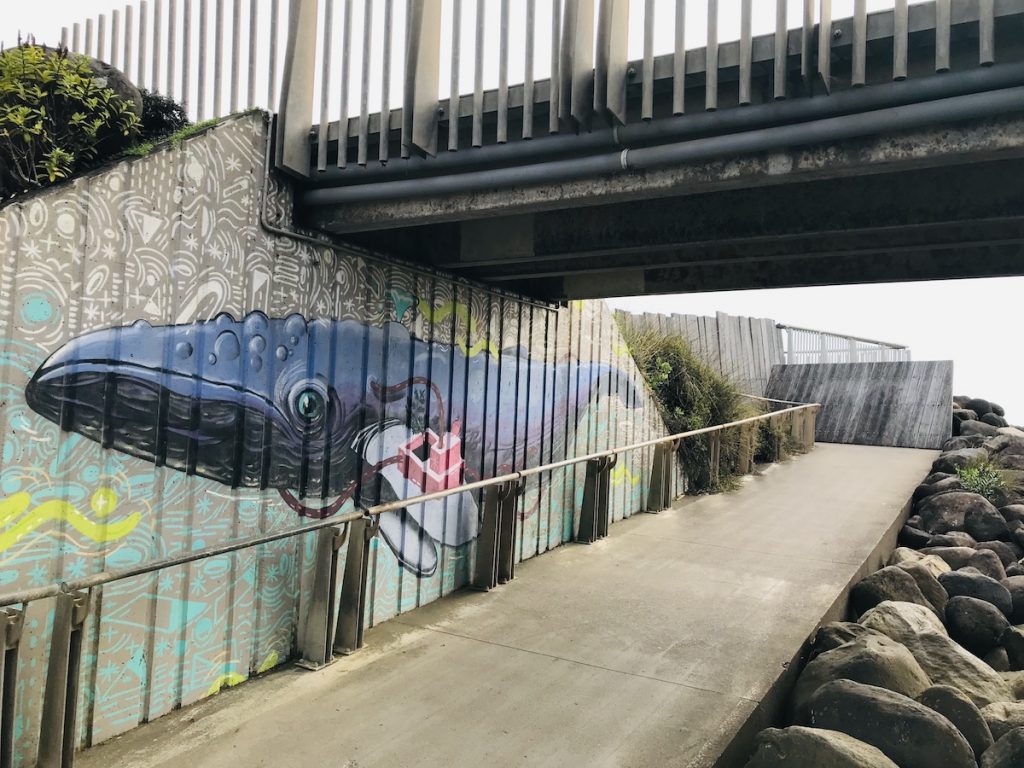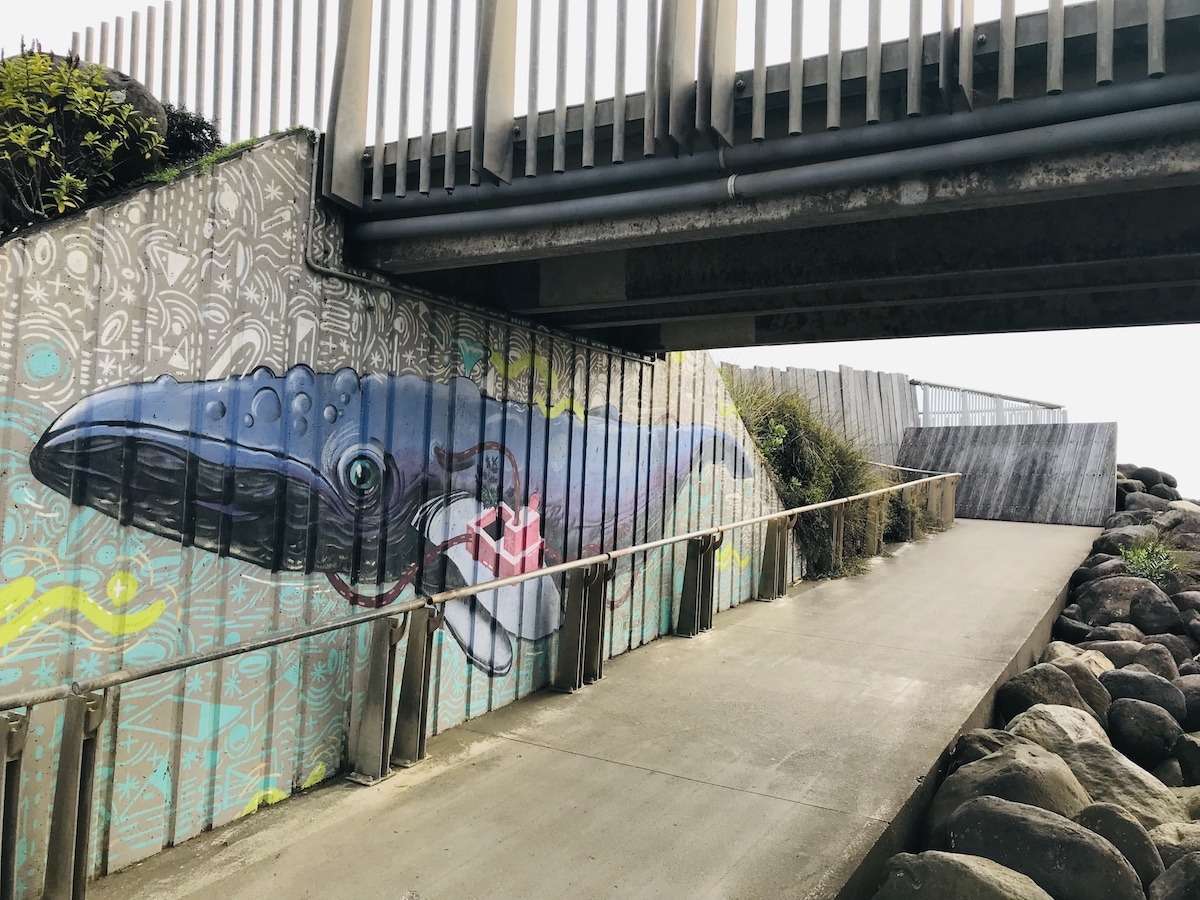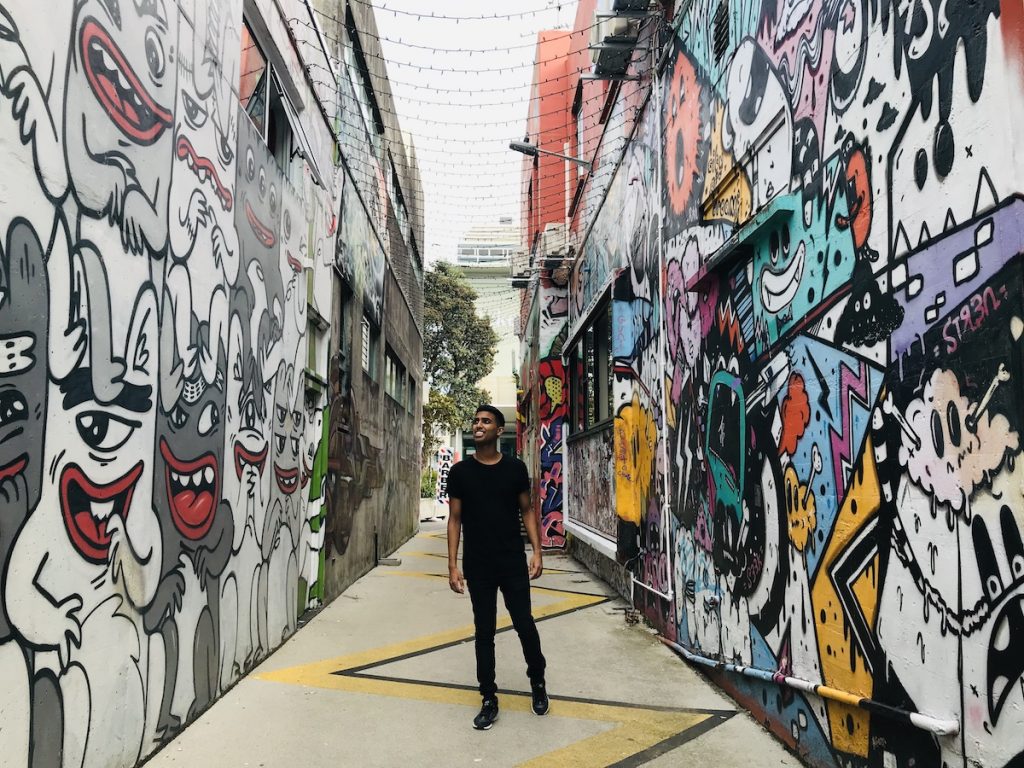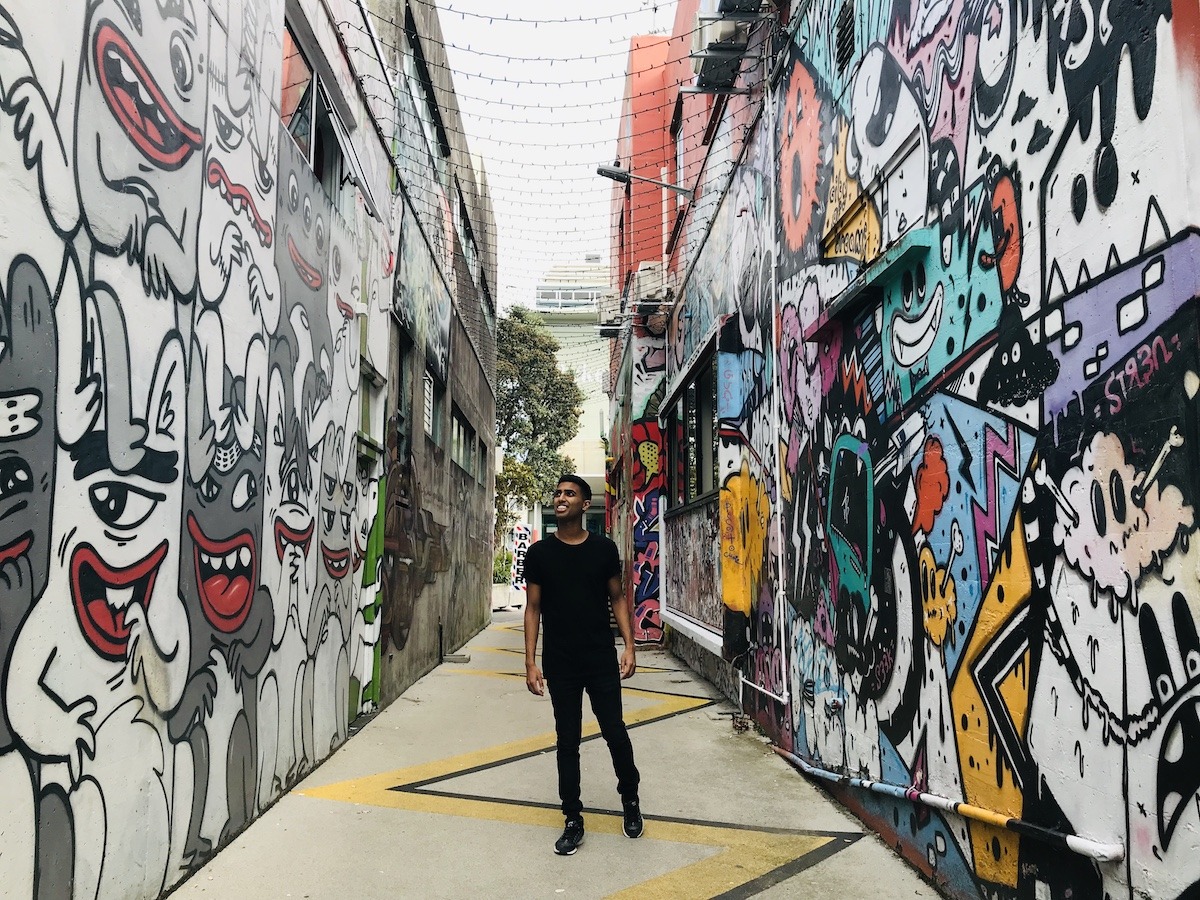 Climb Mt Taranaki
OK, first we need a caveat: if you're an inexperienced climber or simply don't like tough treks, this one is probably not for you. But if you feel like braving the grueling 17km hike to the top of this imposing mountain we promise it will be worth it.
If you're not that experienced, go with a guide and we'd always recommend doing it in summer when the weather is more consistent. It'll take you between 8 and 10 hours to do the full loop and along the way, you'll stroll through some shrubbery, scramble up scree slopes and zigzag up an incredibly steep section of lava rock known as The Lizard.
But, oh, when you reach the top the views can be incredible. On a clear day, you'll be able to see the Kaikoura range over on the South Island as well as look back along with the topography of the mountain you've just climbed. Even if there are some clouds, chances are they'll be below the summit, so you feel like you're standing on them.
There's a lodge located on the slopes before you hit high altitude – you can stay a night here to enjoy the sunset from Mt Taranaki (and recover from your climb!).
P.S. If you think Taranaki looks so perfect, it could be Mt. Fuji, you are not the only one – it was even used as a stand-in in The Last Samurai (filmed about New Plymouth and one of the most famous movies made in New Zealand that doesn't involve a ring)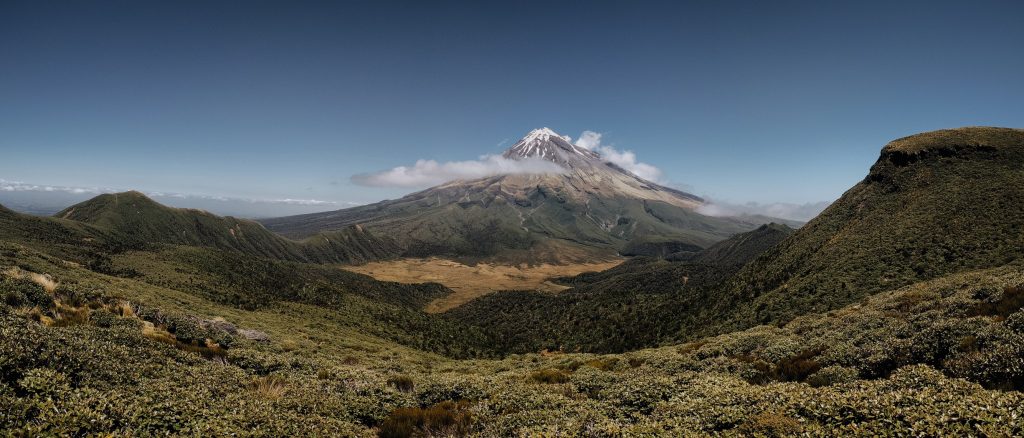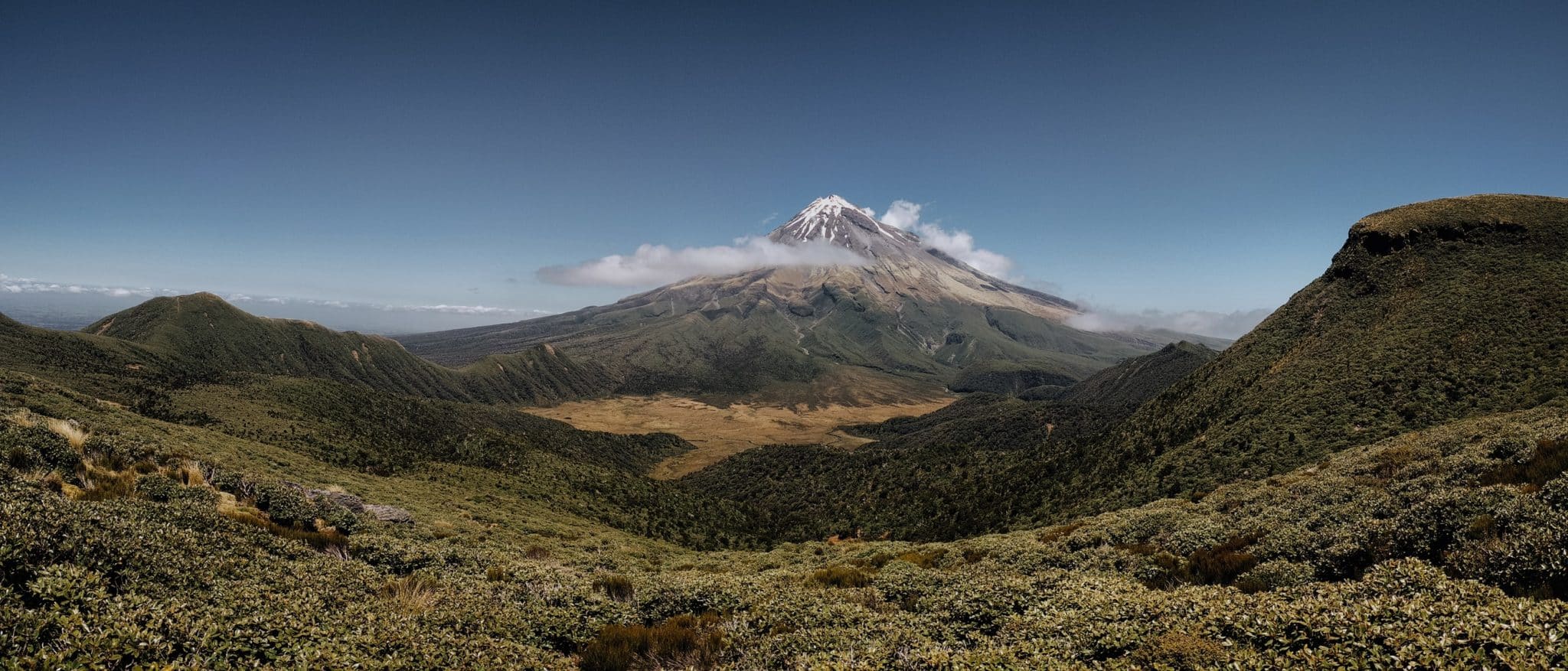 Tawhiti Museum
Don't worry, not all of the fun things to do in Taranaki are outside – there are options for you culture vultures as well. One example is the fascinating Tawhiti Museum, a museum that started as a passion project with a small private collection and grew to one of the best visual histories of the region.
What we love about it is that it's not just about standing and looking at things; the owner (and artist) wants to ensure kids and adults alike are entertained and engaged.
To this end, he's created astonishingly detailed historical dioramas and life-sized displays that show the lives and times of whalers, soldiers, Maori and settlers. Understandably popular is the Traders and Whalers experience where you float through historical scenes on a boat (think Disney's 'It's a Small World' with history).
There's even a Wind In The Willows-themed café and some great craft shops.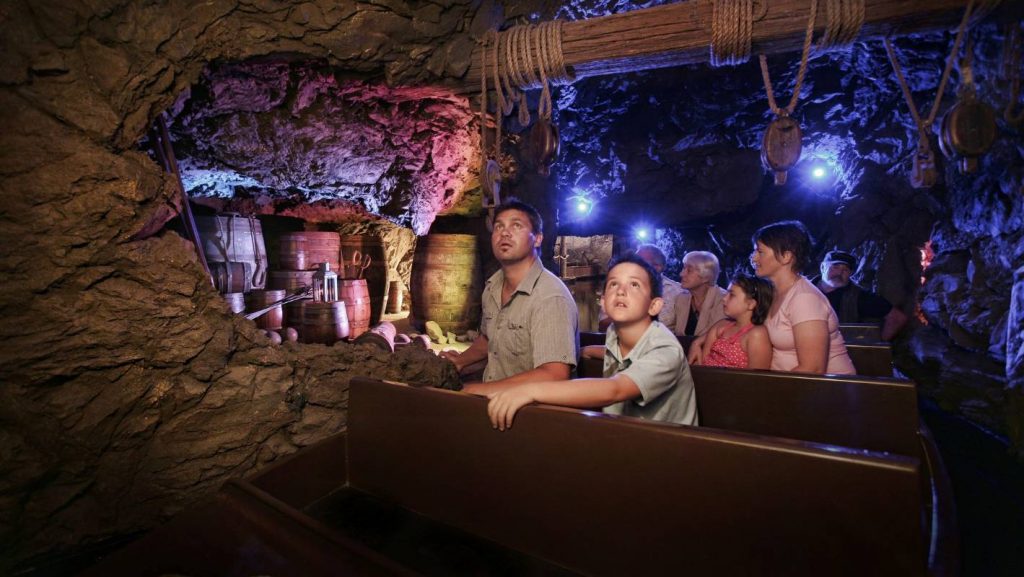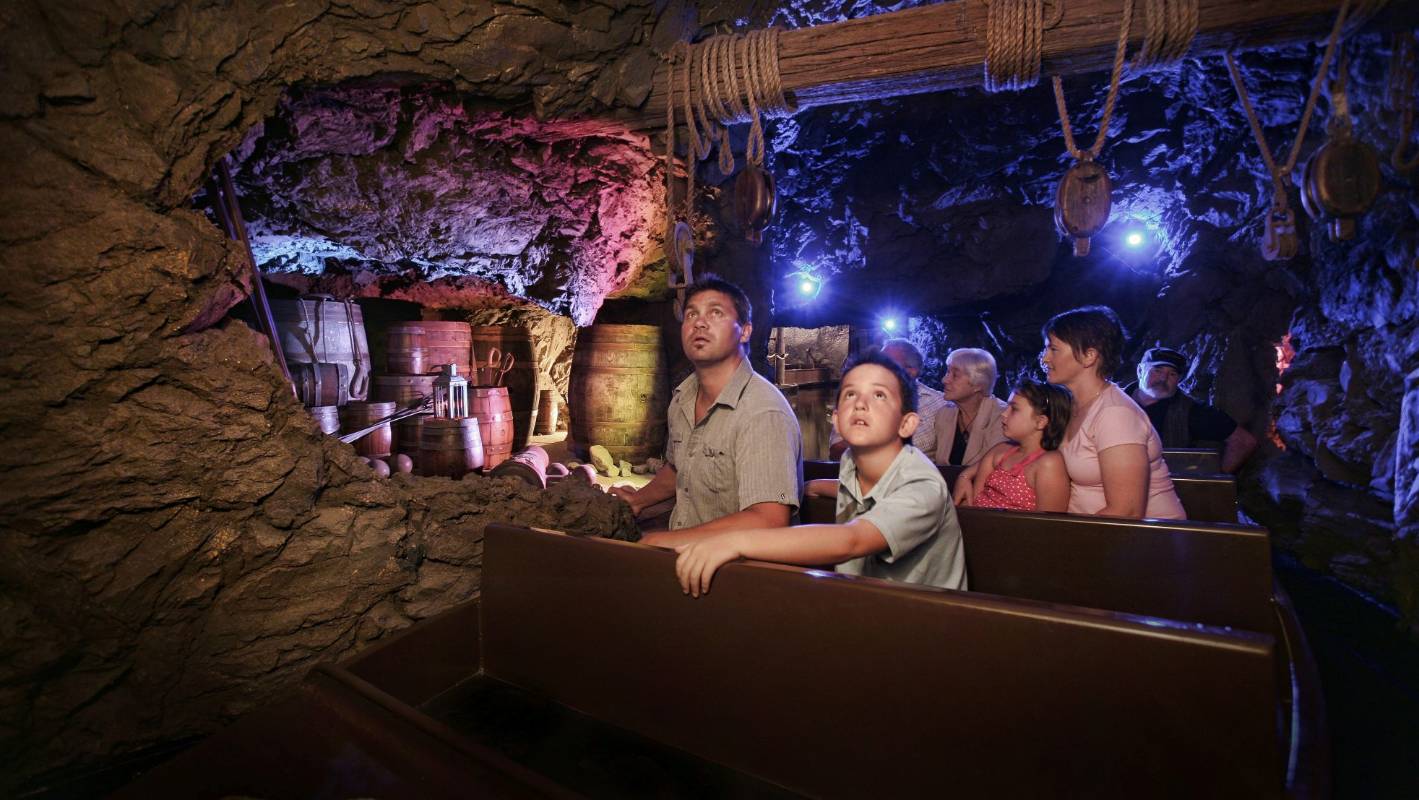 Taranaki Cycle Park
A dream for any of you who love that two-wheel life, Taranaki Cycle Park is a fun way to spend an afternoon. Near Bell Block (you could come here before you walk the Coastal Walkway), it consists of a velodrome and a 1.75km closed circuit with 2 separate loops of 1km each, as well as an elaborate road for kids with traffic lights, roundabouts and an obstacle course.
You can imagine how much fun this is for children, especially if they need to let off some steam; and dedicated BMXers could spend hours here.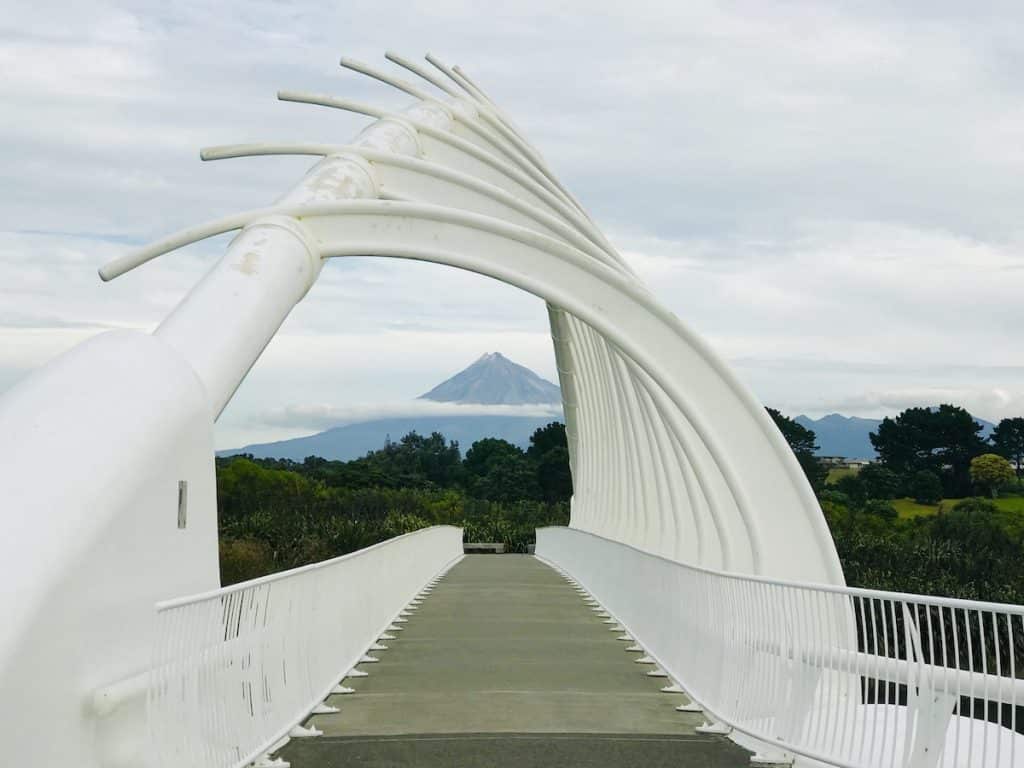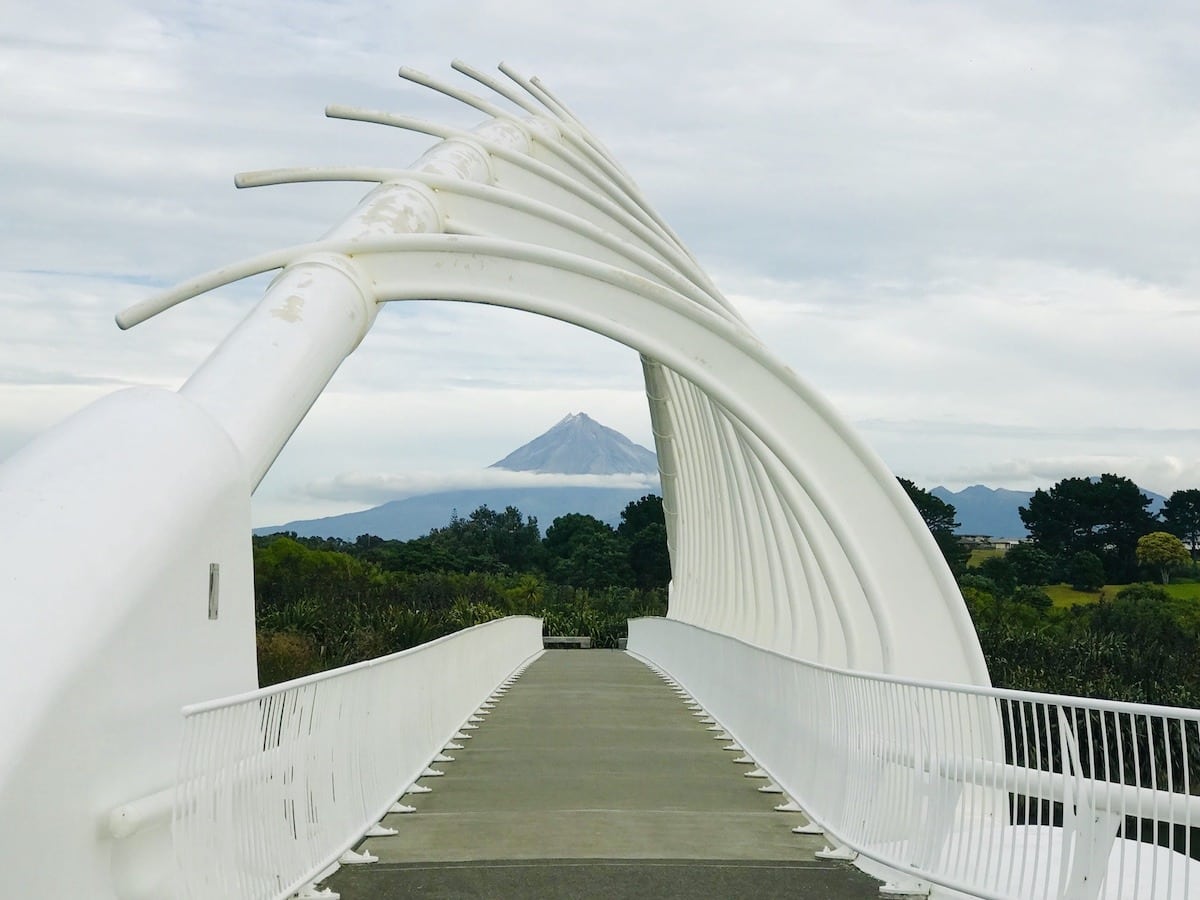 Pukekura Park
For calming yet breathtaking beauty, you can't really do better than this Garden of National Significance. The residents of New Plymouth are justifiably proud of this 52 hectare space with its two lakes, fountain and waterfall, elegant gardens and recreation areas.
It's the idea place for an afternoon meander, where you can stroll along the walking trails admiring the range of plants from far and near.
If you want to make things seriously romantic, rent a rowing boat and head out on the main lake. Various events also take place here, including WOMAD, cricket matches and the yearly Festival of Lights, which illuminates the park and turns it into a fairyland.
Goblin Forest
This magical place might be known as New Zealand's 'secret' Goblin Forest, but we feel like the secret's out now. Nevertheless, when you roam through this dense, wooded area on the slopes of Mt Taranaki, you do feel like you've stepped out of time into a hidden land.
Twisted tree trunks, hanging branches, moss covered boulders; it's like something from a film set.
This impression only strengthens when you reach the Wilkies Pools at the end of the trail. These are several plunge pools formed by a lava flow millennia ago. If you're brave enough (or Scottish!) then you can dip in and experience the refreshing alpine water. Just look out for elves and goblins!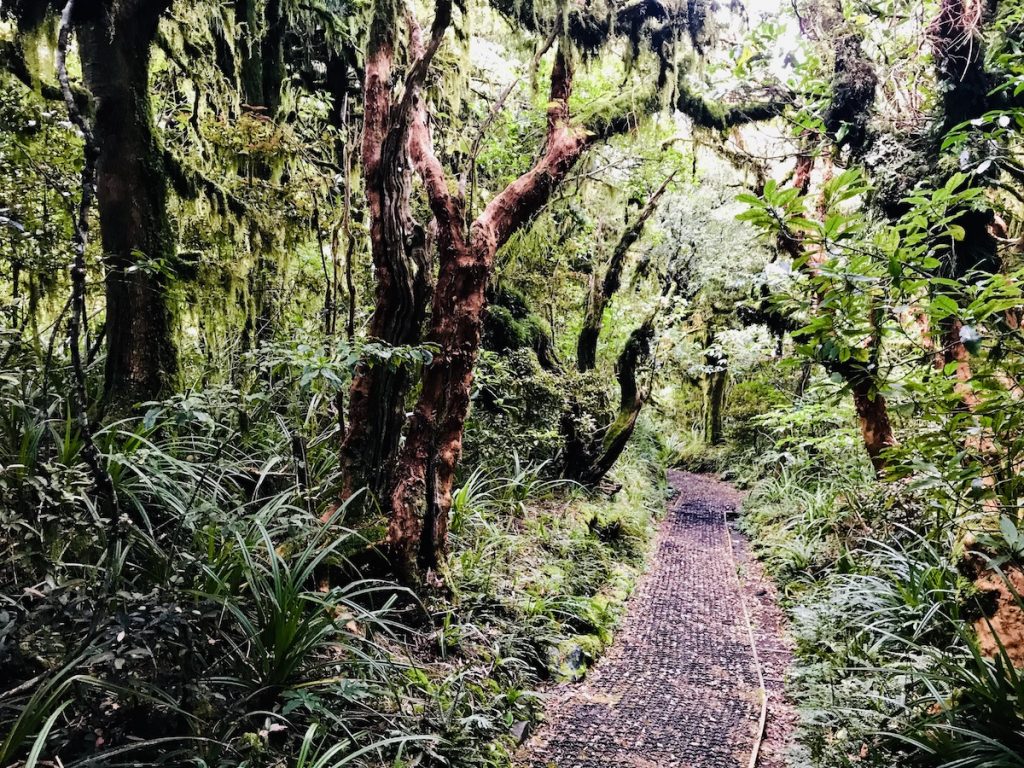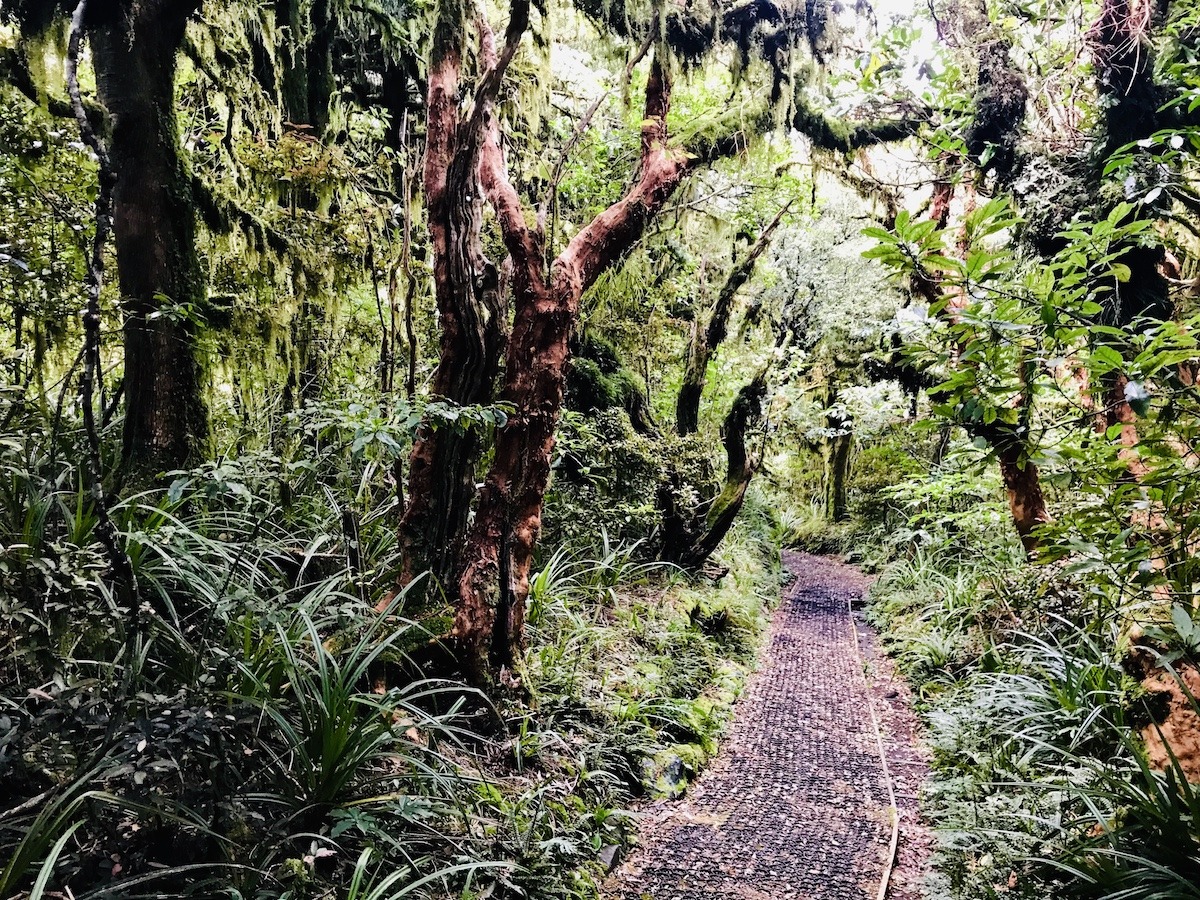 Drive Surf Highway 45
Whether you're road-tripping or not, driving the legendary Surf Highway 45 is one of the best things to do in Taranaki.
This open road gives you 180 degree views of the spectacular coastline, where you can watch waves break on the shore and surfers do their thing. It takes you from Hawera to New Plymouth and en route you'll see some of Taranaki's best offerings – Mt Taranaki, the beaches, art galleries and historic sights.
More than all this, you'll also get a true sense of the spirit of the area: open road, freedom, love of the outdoors. Feel the breeze in your hair and enjoy.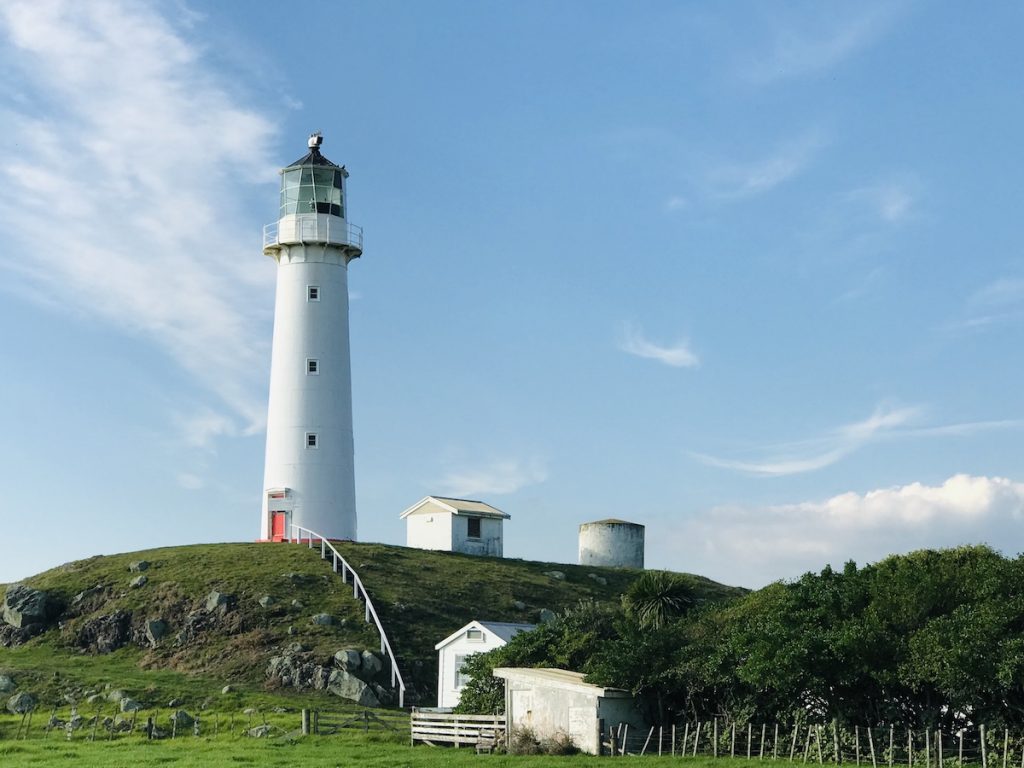 Len Lye Centre
The Len Lye Centre (next to the Govett-Brewster Art Gallery) is a striking contemporary art gallery built specifically to show the work of Len Lye, a New Zealand artist who specialized in film and kinetic sculpture. He made the Wind Wand you'll see on the Coastal Walkway.
It's an architecturally spectacular building with a shining, shimmering stainless steel front which looks like a curtain that's been lowered to hide the magic happening behind it. Inside you'll find a minimalist space with Lye's installations and sculptures taking centre stage in the almost-empty space.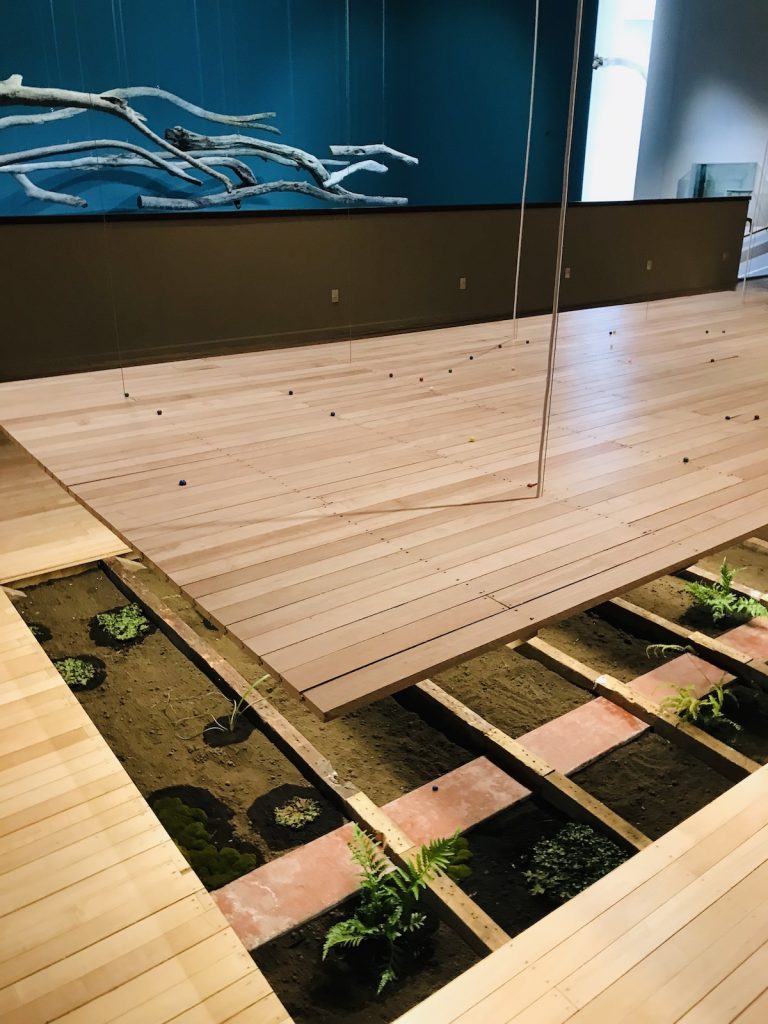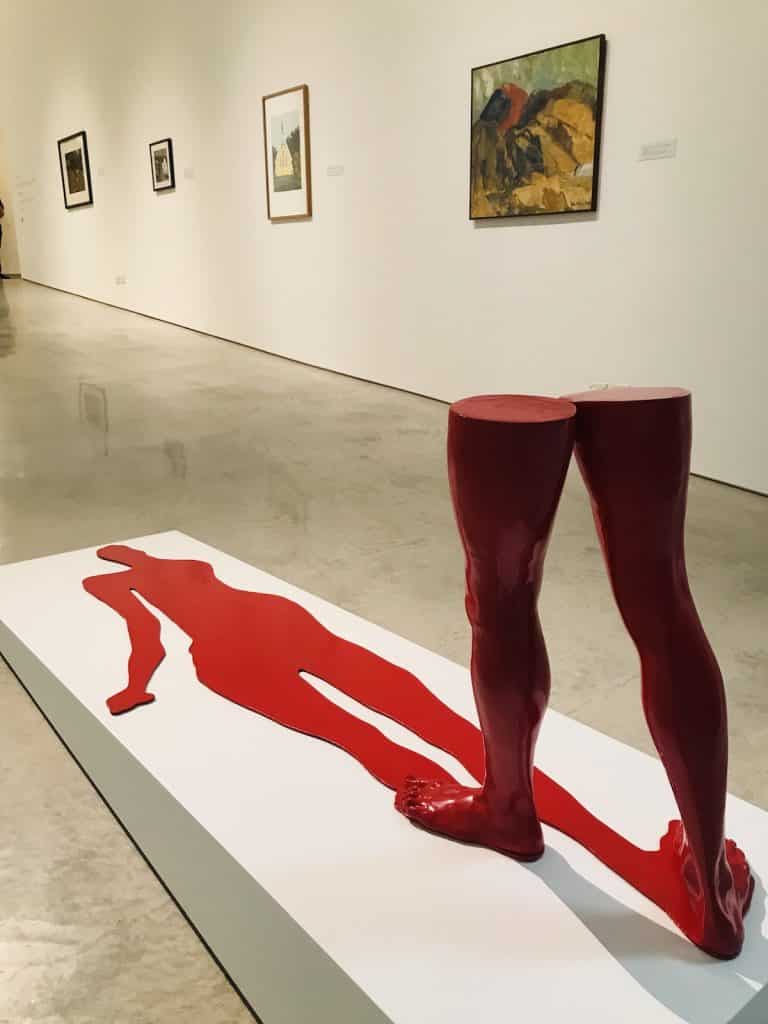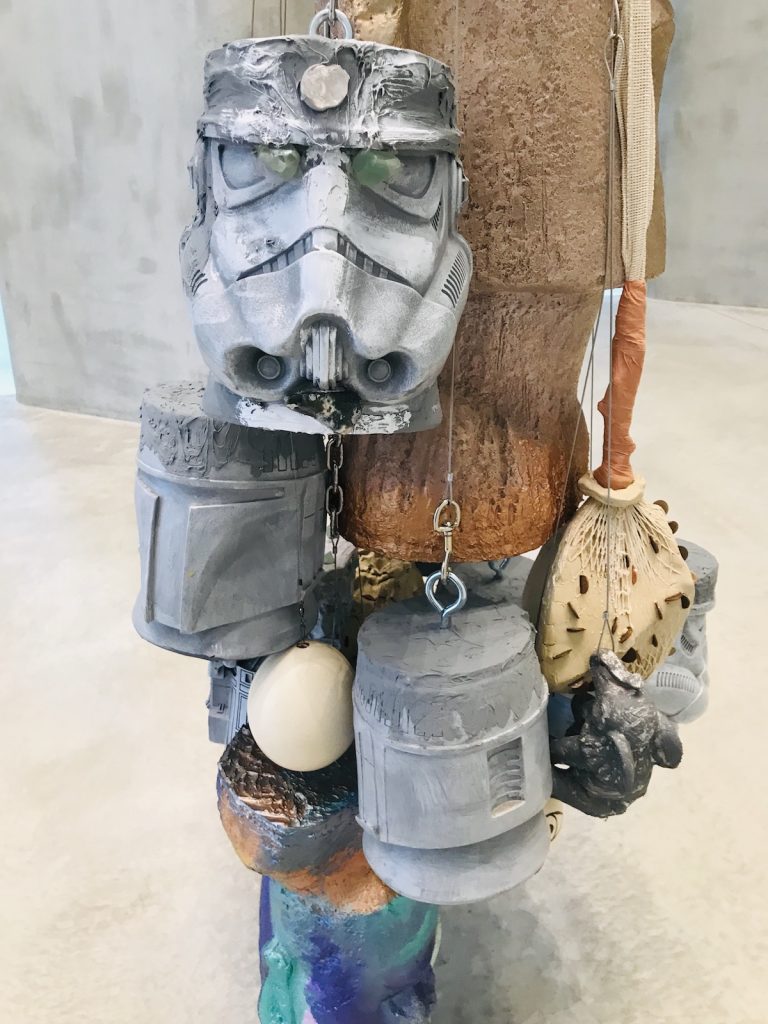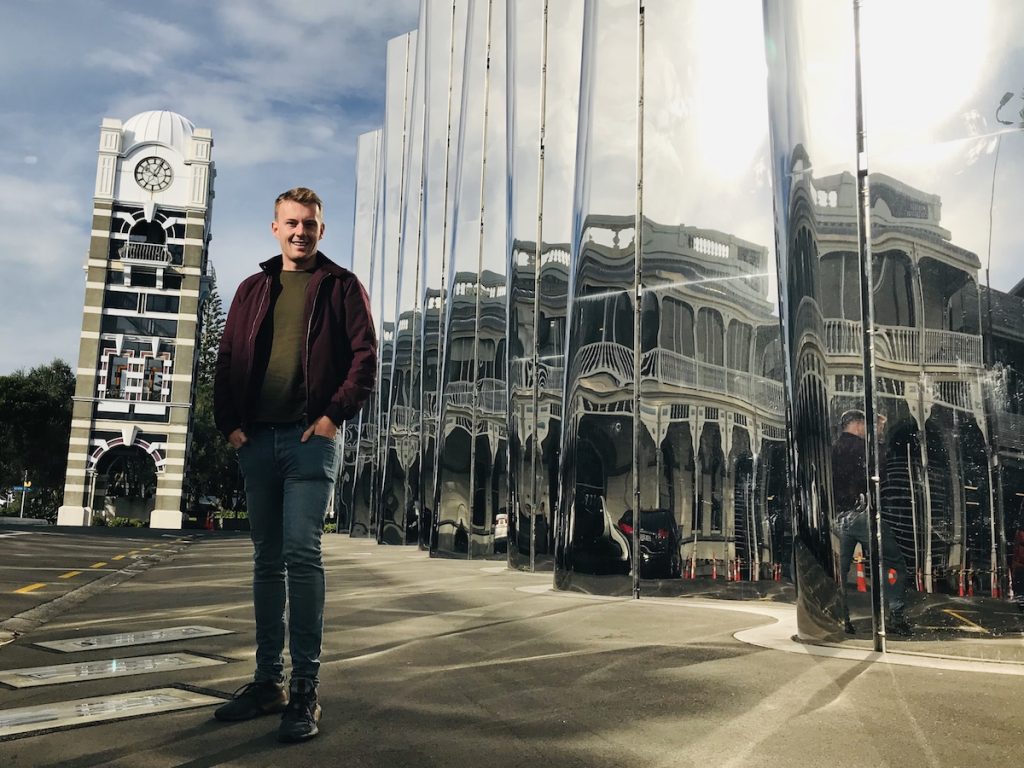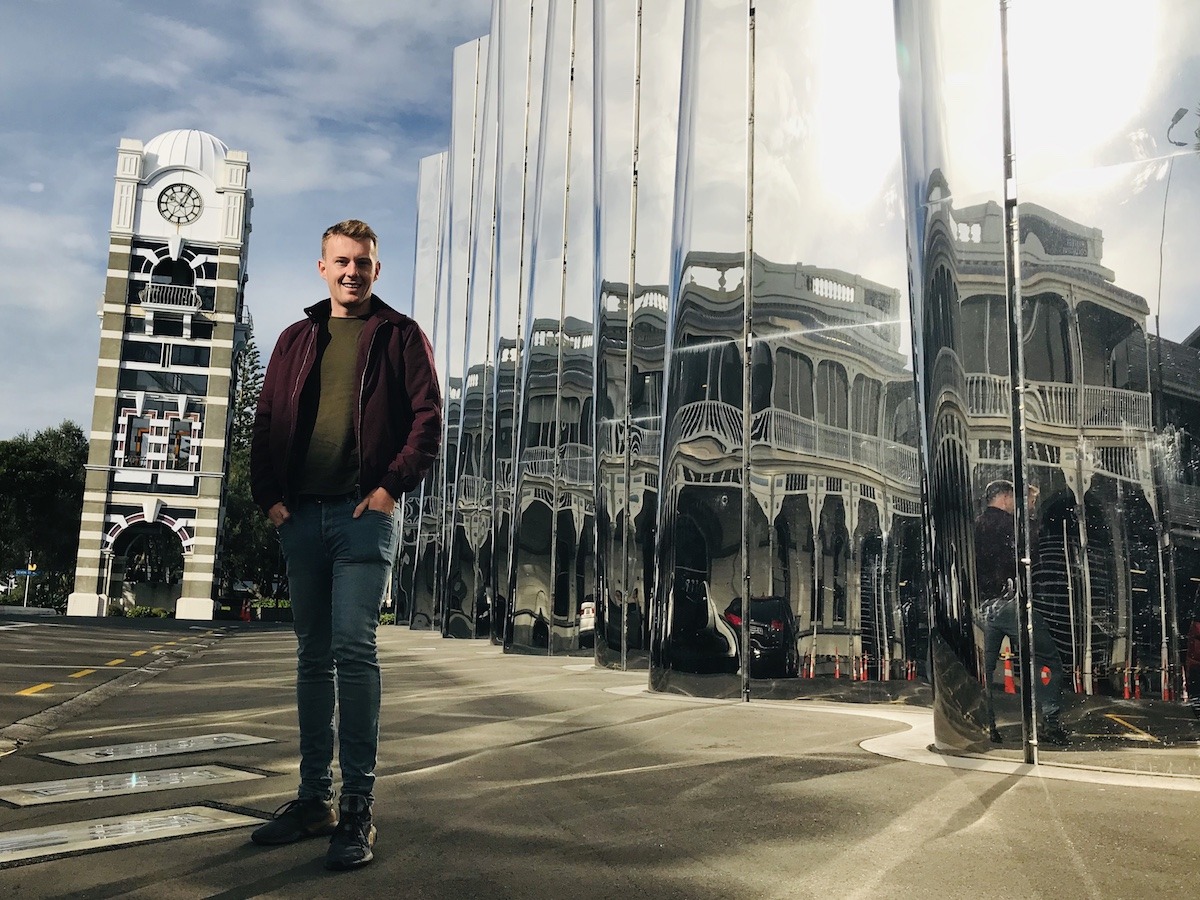 Paritutu Rock
That's right, we've got another climb for you; but trust us, this one is worth it as well. Majestic Paritutu Rock separates Ngamotu Beach and Back Beach, towering above the coastline at 156 meters. It's a quick but very step ascent on a rocky path to a summit with stunning views of the island's volcanoes on the land side and the open sea on the other.
It's also a lovely way to see the Sugar Loaf islands, a series of deep-green islands that were formed by lava plugs millions of years ago. It's easy to get hypnotized by the endless cresting of the waves from up here and we love the feeling of freedom you get from being this high above the water looking out to sea.
It sums up Taranaki's appeal perfectly.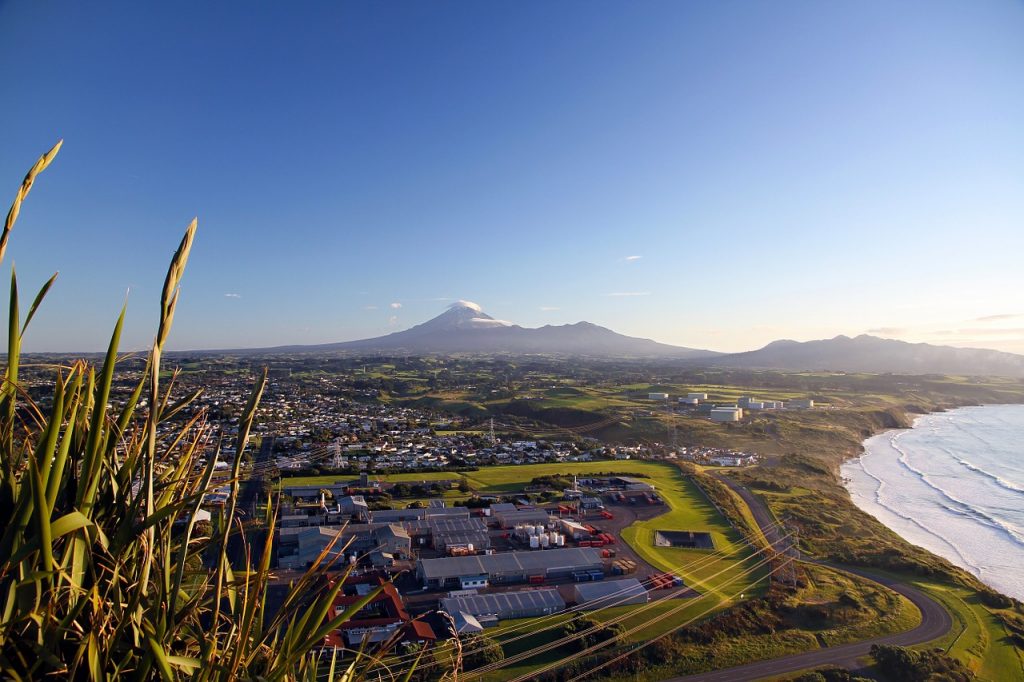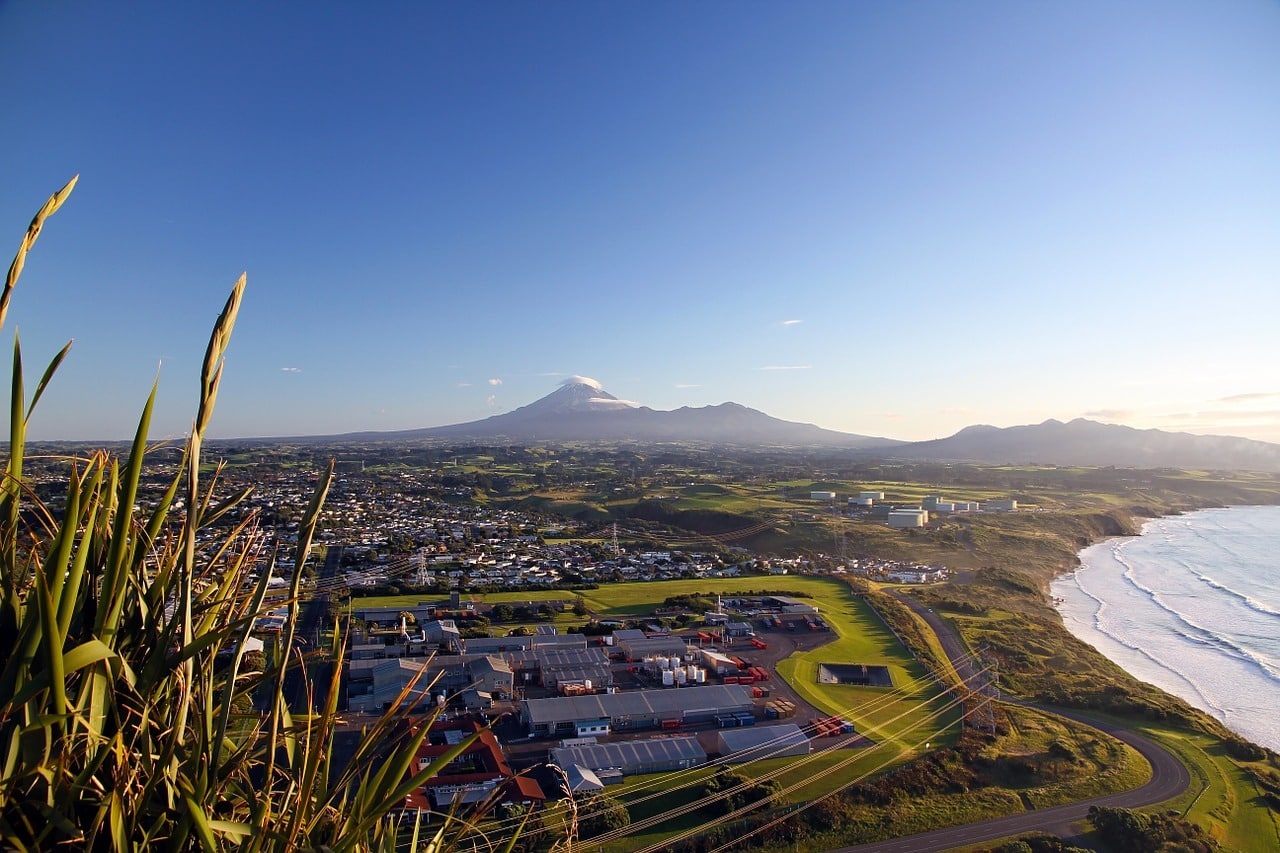 Monica's Eatery
We couldn't forgive ourselves for leaving this incredible brunch spot / designer restaurant / happening bar of our list – and even though New Plymouth is a real food hotspot, Monica's Eatery outshines everyone else (in our humble opinion).
Offering a light and contemporary fit-out with wonderfully friendly service (and brunch cocktails, a rarity in New Zealand), Monica's Eatery is located adjacent to the Govett-Brewster Art Gallery – so is perfect for a visit either before, after …or honestly on its own. A transnational art cafe stimulated by the life and spirit of Monica Brewster, a globetrotter even before the modern age of air travel we all currently live in (and founding patron of the Govett-Brewster Art Gallery).
Open every day for breakfast, lunch and dinner we truly think Monica's Eatery delivers an extraordinary food experience in a warm yet edgy environment that is quintessentially kiwi. The menu changes frequently but as of writing we have to recommend "monica's" juno gin cured high country salmon, feta whip, preserved lemons and pickled radish for breakfast, matched with ozone empire blend coffee.
In the evening, the florentine fried chicken or squid ink linguini with a rhubarb martini. Absolute perfection.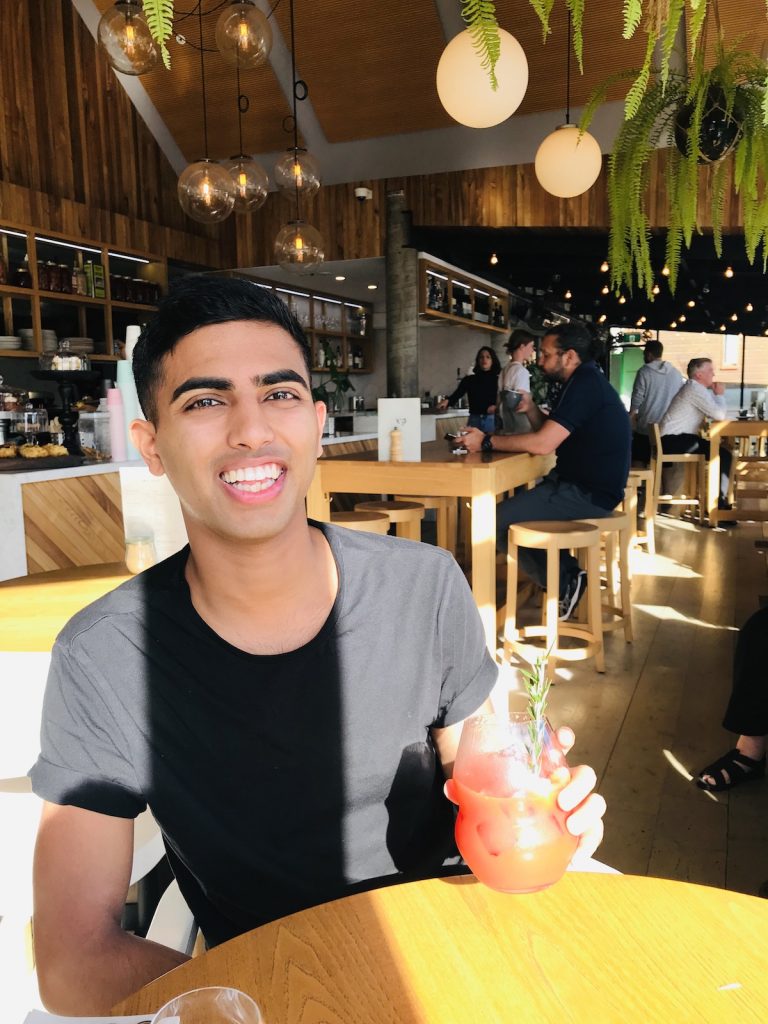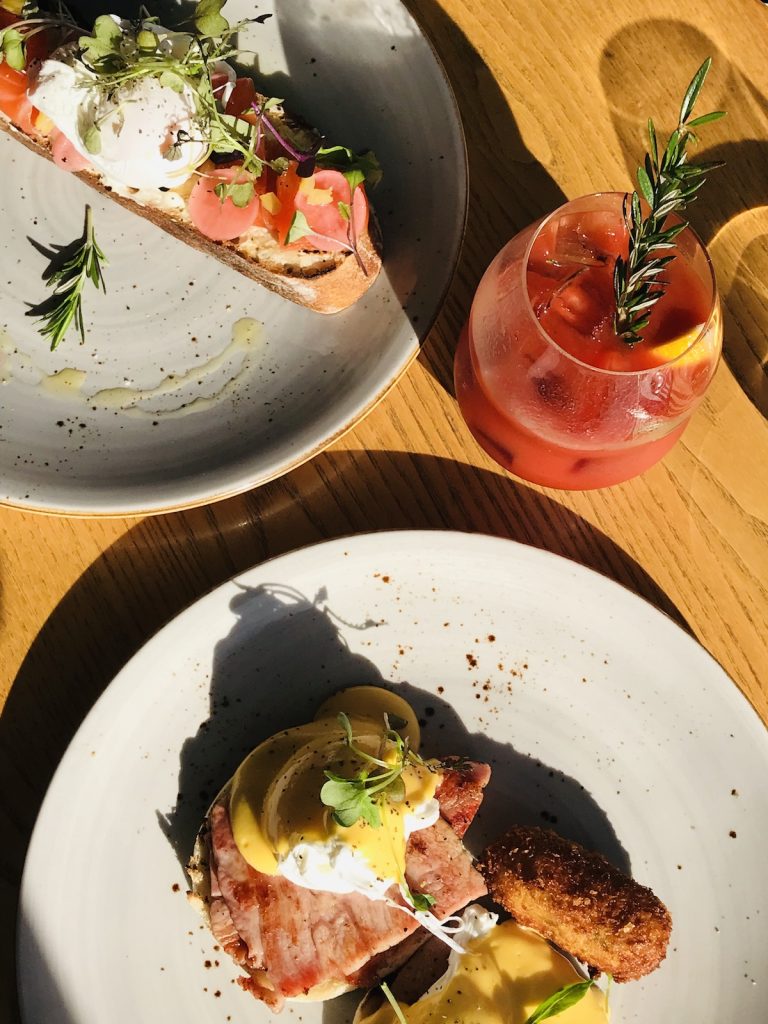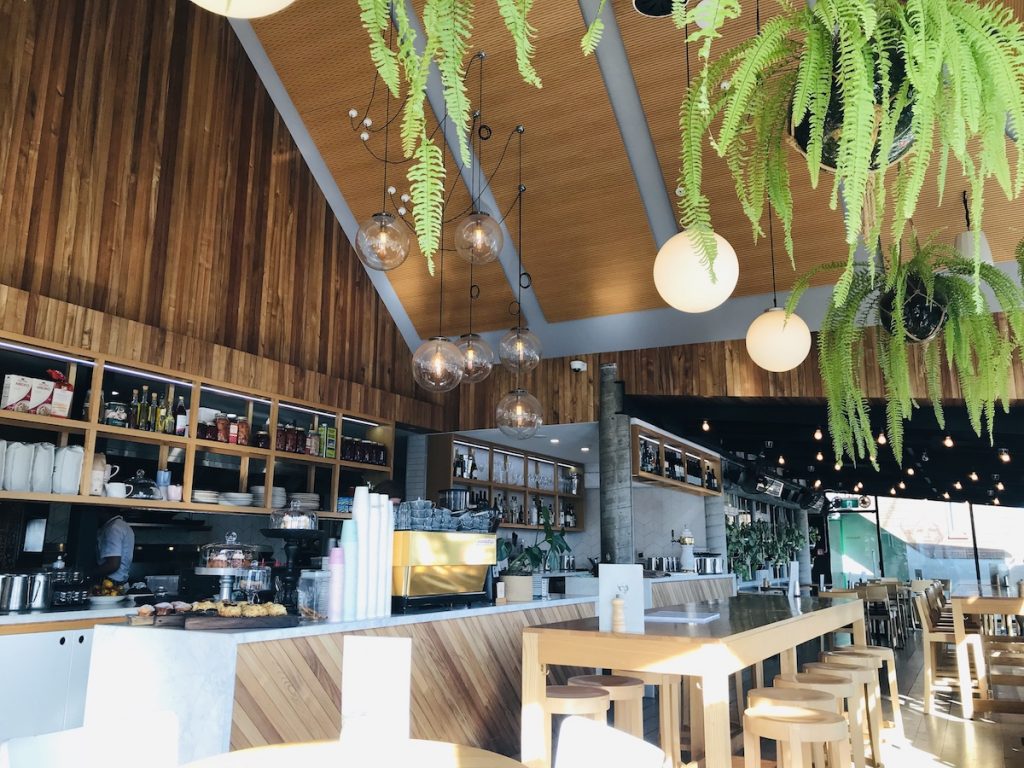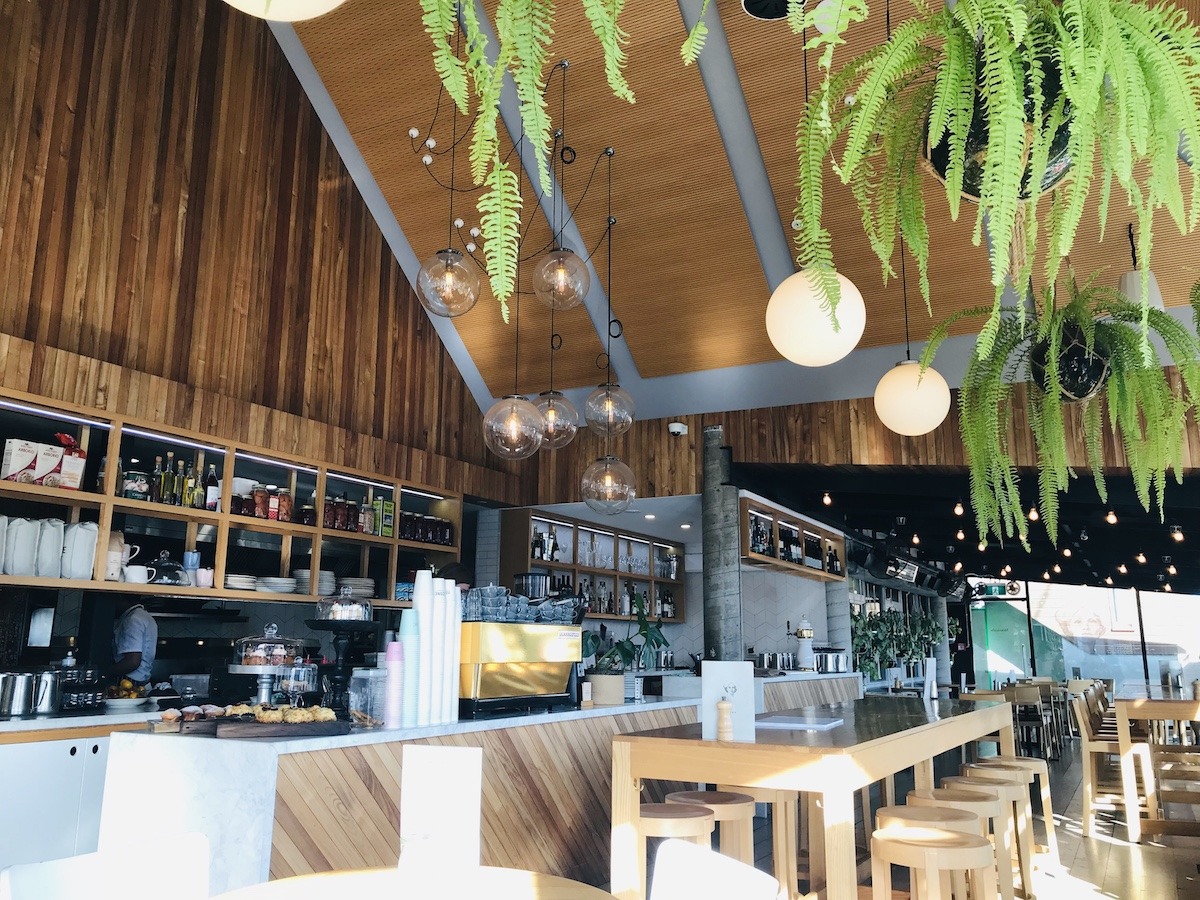 Ecoescape
A 2 part tiny home nestled at the base of Taranaki with unmatched mountain views. 15 mins from town and the beach, a stone throw to the mountain and bike tracks this self-contained tiny home is a perfect spot for those wishing to visit Taranaki for an adventure or to unwind.
Powered from both solar panels and hydro turbines, this place is as "off-the-grid" as it gets. Built by owner Edward in 40 days of mayhem to help pay off his student loan, on the wider property there is a lake with kayaks, farm animals, rowboat, gardens, walkways all of which are available for you to explore and use.
100% off-the-grid with a strong focus on self-sufficiency and sustainability, what better place could there be to complement your stay in beautiful Taranaki.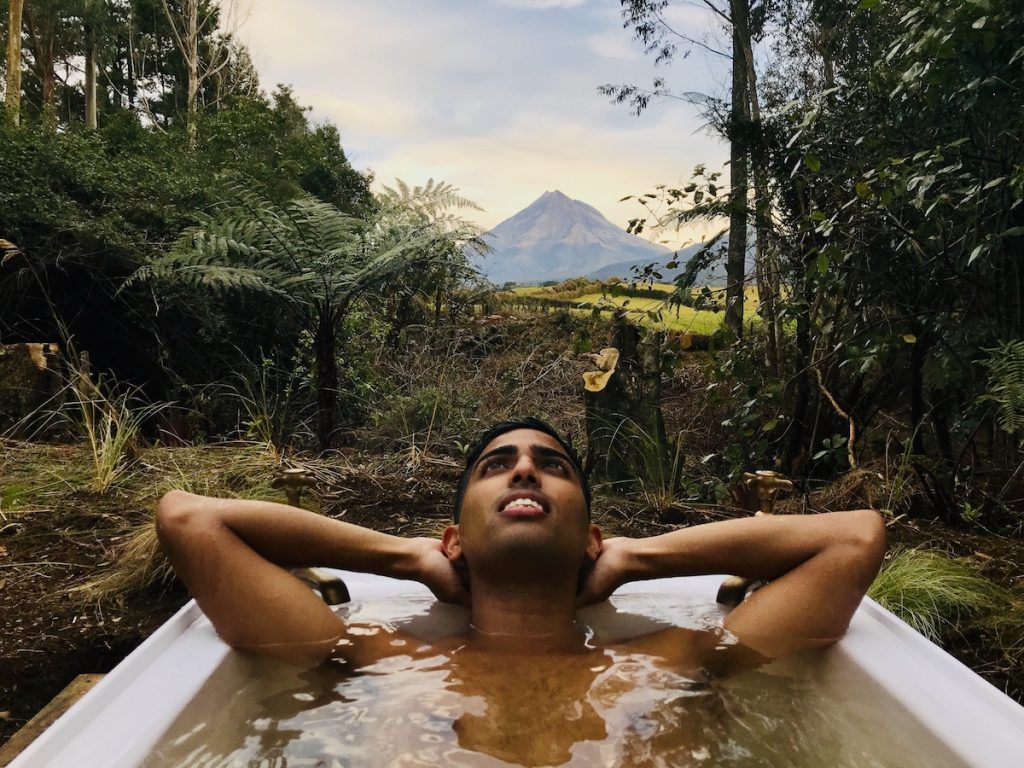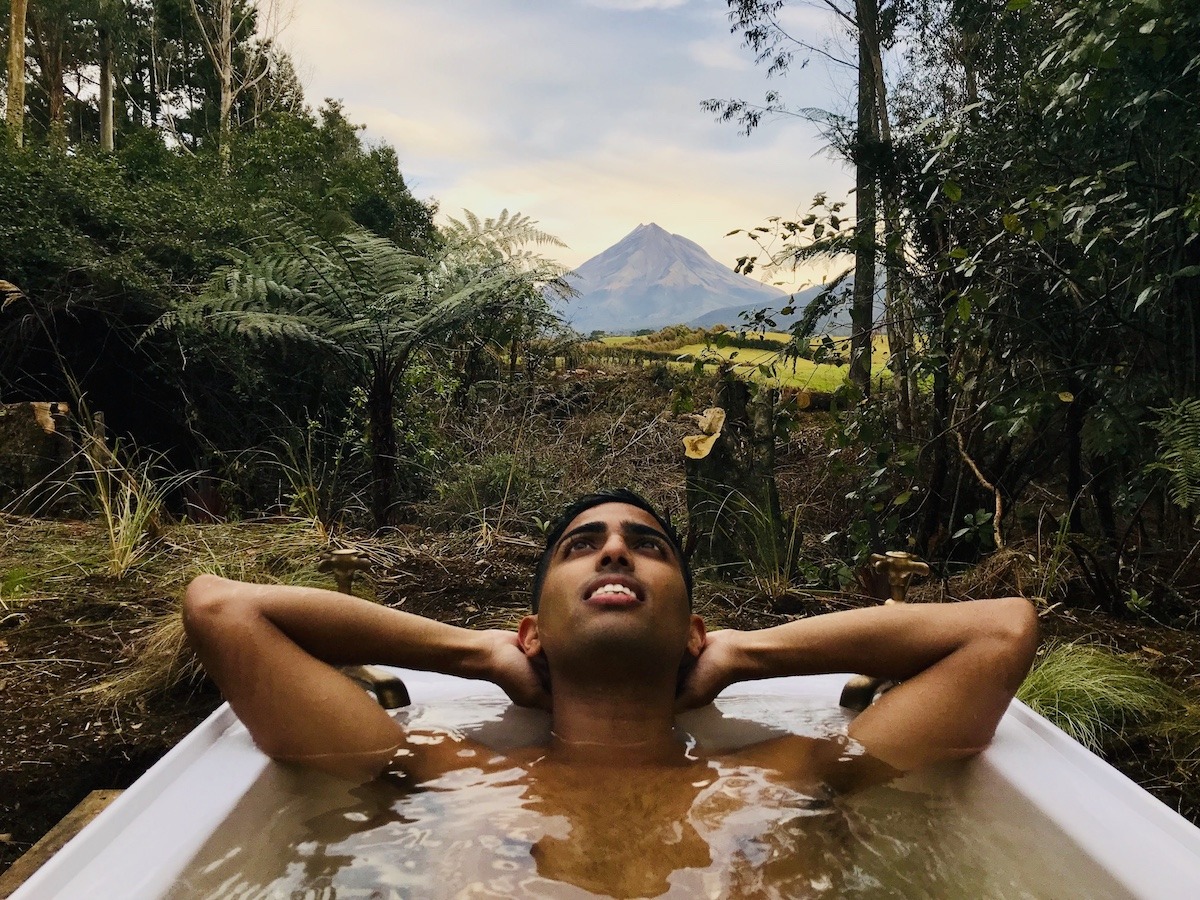 Further Things To Consider Before Any Adventure
Now you're all set and prepared to explore our big wide world, why not sort out everything else out all in one go? If necessary for your travel plans make sure you have brought proper travel insurance, protected your privacy by getting a secure VPN, compared all the top hotel booking sites to find just what you're after, reserved an unbeatable rental car price and - of course - booked the best flight deals!
Or maybe just forget it all and go for a last-minute cruise or effortless tour instead?
Many budget travelers (including me) indulge in worldwide airport lounge access, so we can experience luxury while still slumming it in economy. Naturally, we would never leave home without a more general travel guide since we couldn't possibly cover everything here!
Just add an adventurous attitude and plenty of smiles - they go a long way - and that about covers it all! Now go out, find your own path and don't forget to share your best inspiration stories with me on Facebook, Twitter, and Instagram...I'd love to hear from you!