We love brunch. You love brunch. We all love brunch. Finding great brunch, however, is not always so easy. We understand the dilemma…
You have the day off and you're looking to spend it in relaxed and delicious fashion, you don't want the stress of sorting through all the cafes in Auckland to find the best place to go.
We understand, and have done some of the heavy lifting for you, preparing a list of the top 10 brunch cafes in and around Auckland. You can thank us later. Many of them are perfectly paired with our list of things to do in Auckland for the perfect day trip in New Zealand's biggest city!
So here they are, the 10 best Auckland cafés to elevate your brunch game…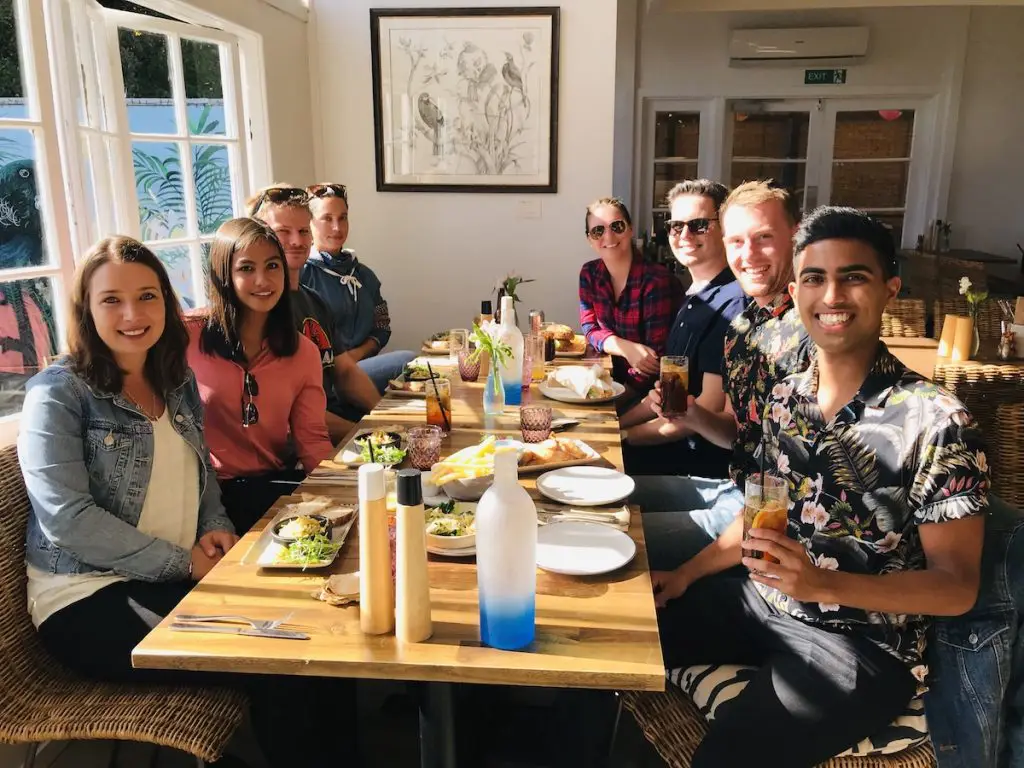 The 10 Best Auckland Cafés to Elevate Your Brunch Game!
#1. Chuffed, CBD
Tucked between a games store and a sushi place, Chuffed is a delightful little oasis just off High Street. Light and spacious rooms give a sense of peace and rest, even if the indoor seating area is often full.
If you head on through to the back patio, you can find more space and seating with sheepskin rugs. Roof awnings open up to a row of trees that sit behind the café, the whole space giving the impression of a peaceful little secret.
The café is only a short walk away from some of Auckland's main attractions, making it the perfect place for brunch after visiting Auckland's Sky Tower. The menu is full of variety, offering breakfast, lunch, and specialty Sammies options … the eggs benedict comes especially recommended. All bases are covered for alternative diets, with plenty of gluten-free and vegan options available.
Auckland cafés will always be judged on their coffee, and Chuffed performs exceptionally, providing everything from traditional cup to more sophisticated varieties. If coffee isn't your thing, they've got a range of other juices, smoothies, cocktails beers, and wines.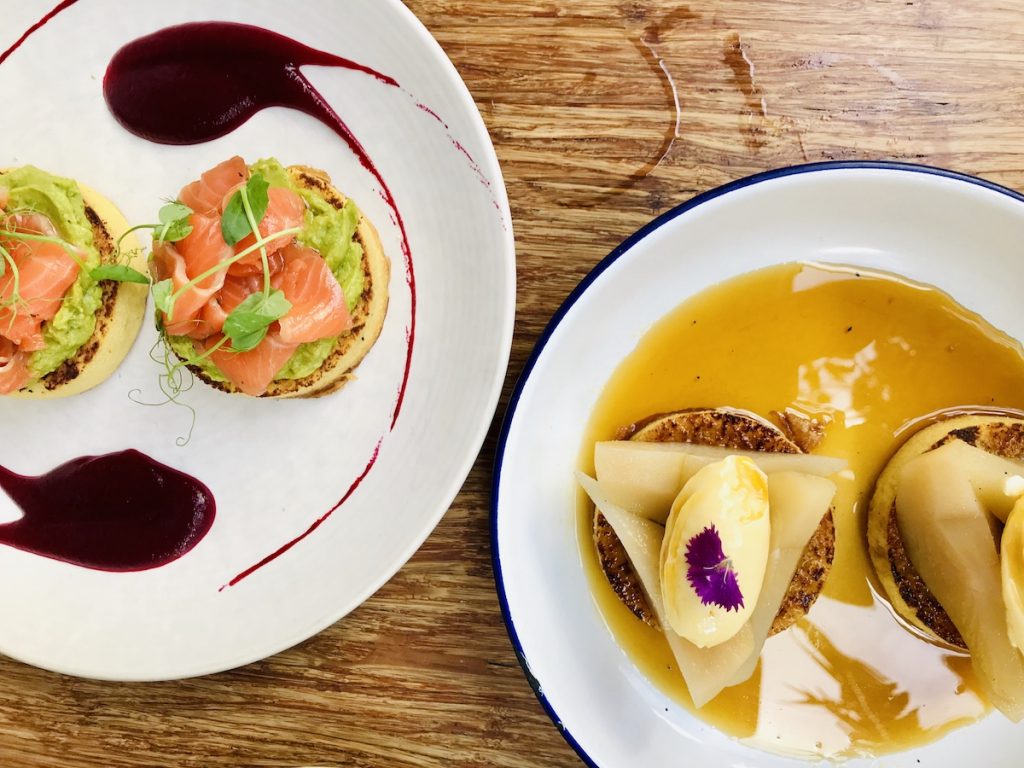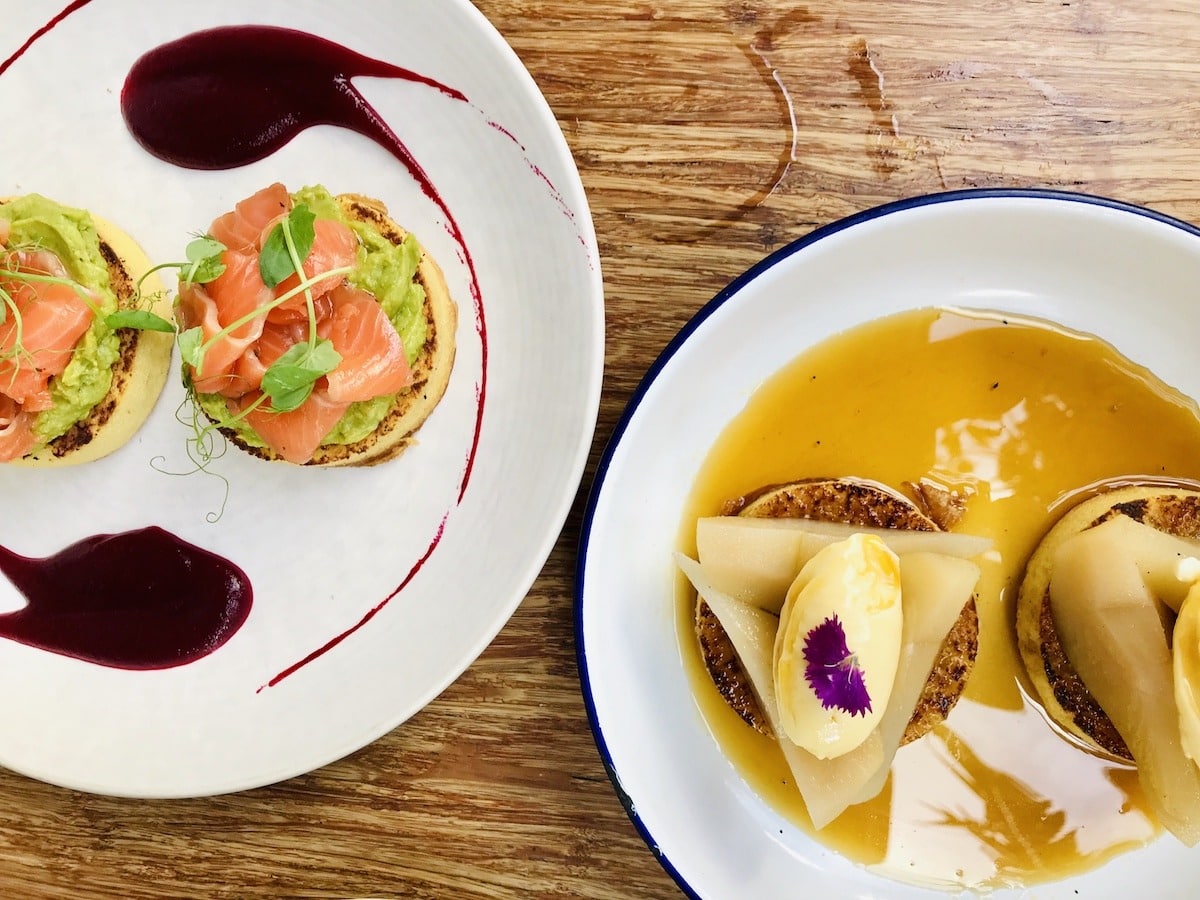 #2. Winona Forever, Parnell
100 Parnell Road is host to Winona Forever. This is a place to a menu with a little slice of different. It's a steel and glass affair with huge windows giving you a great view to the magic going on inside.
The food in here is unique, beautiful and delicious, and if you're sitting on one of the several communal tables dotted around the café, a guaranteed conversation starter.
Even though the café has extra seating on tables outside, make sure you book ahead as the café is often packed. If you're not looking for a full meal (the portions here are large) there are an equally incredible, and instagrammable, selection of cakes and sweet bites.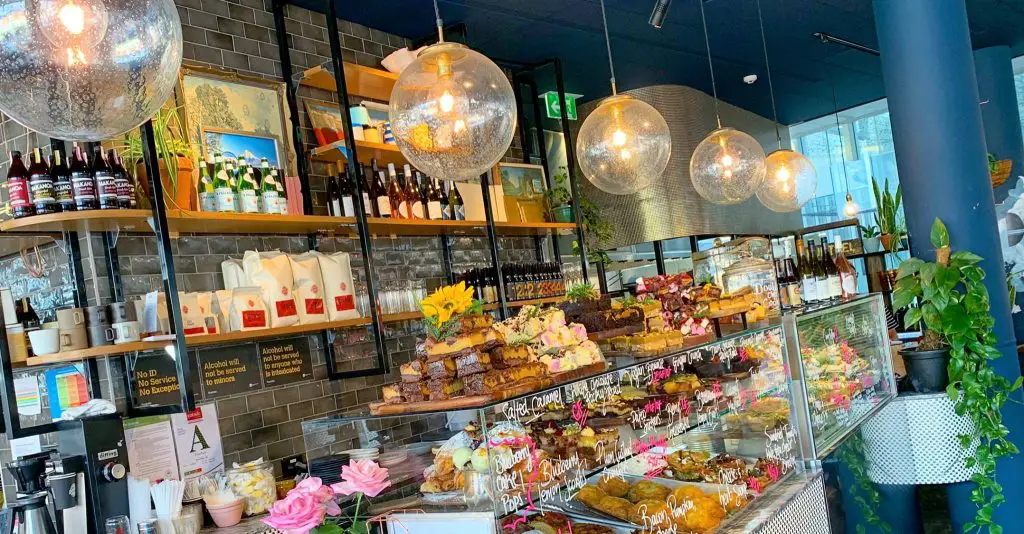 #3. Billy Cafe, Newmarket
An American themed break featuring great views of Auckland Domain, Billy Café is a neatly packaged piece of American nostalgia. Highlights here include the coffee, consistently incredible, and the sharply selected playlist, think smooth contemporary funk and rhythm from the likes of Drake and Anderson Paak.
The staff are incredibly friendly, and the café also allows dogs in the outside seating area. The menu is reasonably priced and the style minimal, but whether you pick a vegan, gluten-free or standard option, you'll be going home satisfied.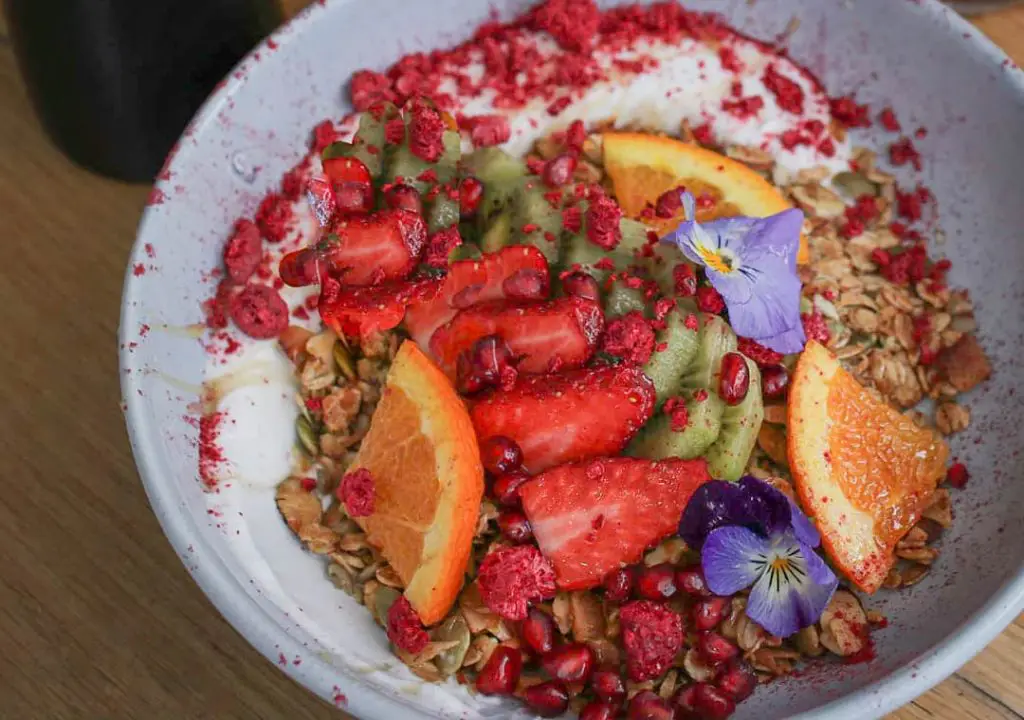 #4. The Candy Shop, Newmarket
The Candy Shop is in an ideal location for foodies based in the new market area, just off Little Kent Street. Once you've finished with your breakfast, you'll be able to browse local galleries and shops.
Bare brick, big plates, and delicious food will greet you at The Candy Shop. A minimalist interior is blended with notes of color from the plants dotted around the café. The shop backs on to an outside seated patio area, where customers can relax outside amongst, more greenery and the occasional sculpture.
The menu is simple and diverse. The weekday breakfast menu includes eleven options, so you won't be paralyzed by choice, but there is definitely something for everyone. The French'ish Toast is a great option for sweet-toothed diners looking for a fruity decadent start to their morning.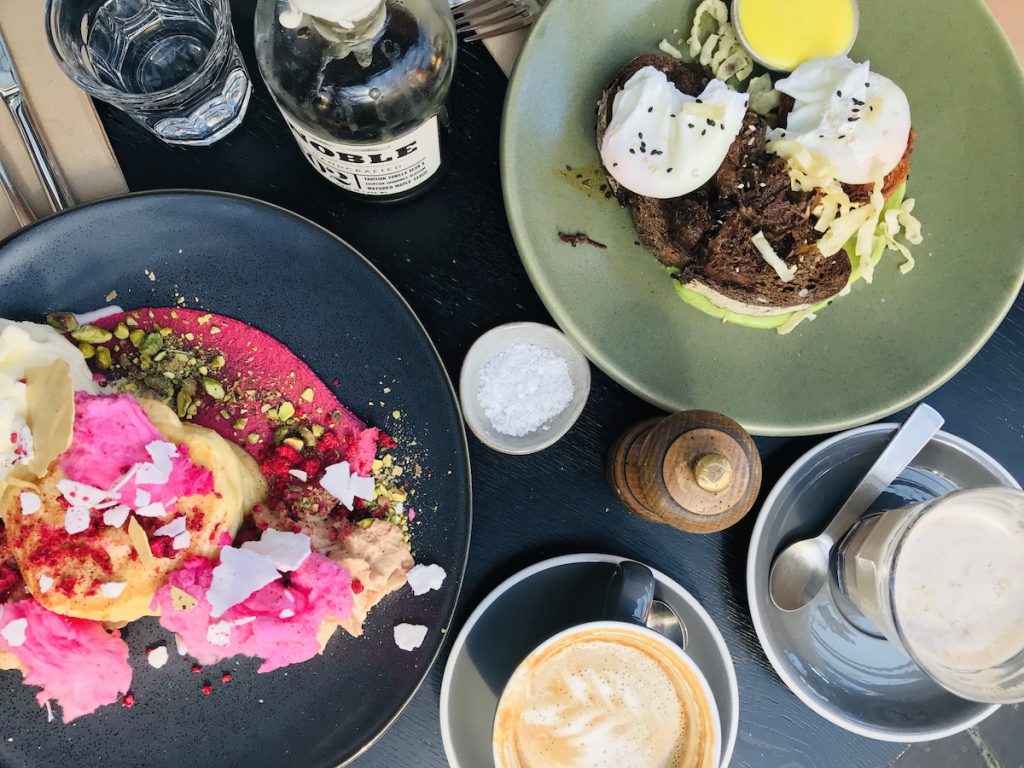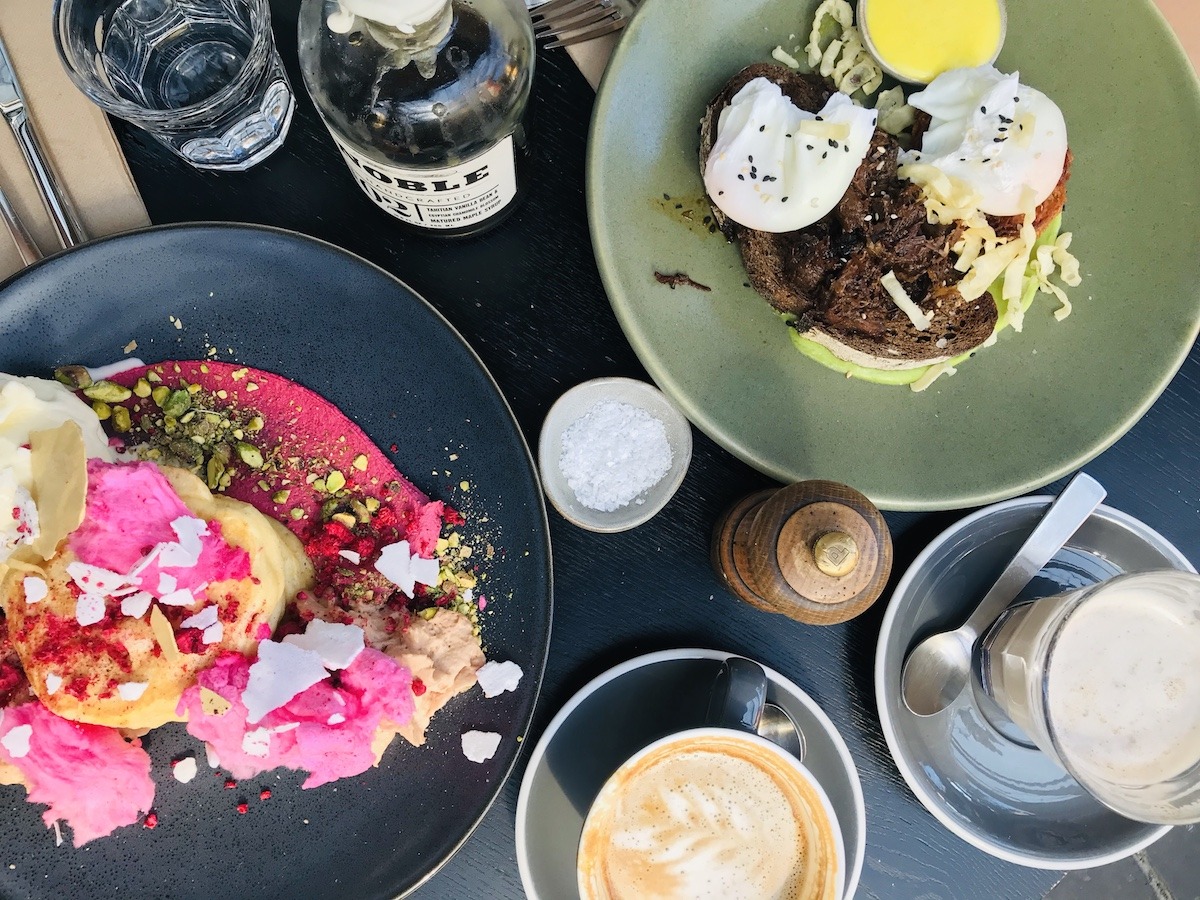 #5. Arcadia, Waiheke
If you're visiting Waiheke Island, this café is well worth a visit. Head north and cross the island from the ferry terminal and you will soon find yourself at palm beach Mawhitipana Bay.
A great place for filling up before exploring the island or just to relax as the sunsets with a drink in hand, Waiheke café is our favorite café on the island.
The seafood café boasts a host of amazing fish, clams as well as other pub classics. This is the place to go for great food, fantastic wine pairings, and lovely smiley staff and service. We'd be happy to serve with as a big a smile as they do if we worked here. And while you here, why not make the most of your Waiheke day trip…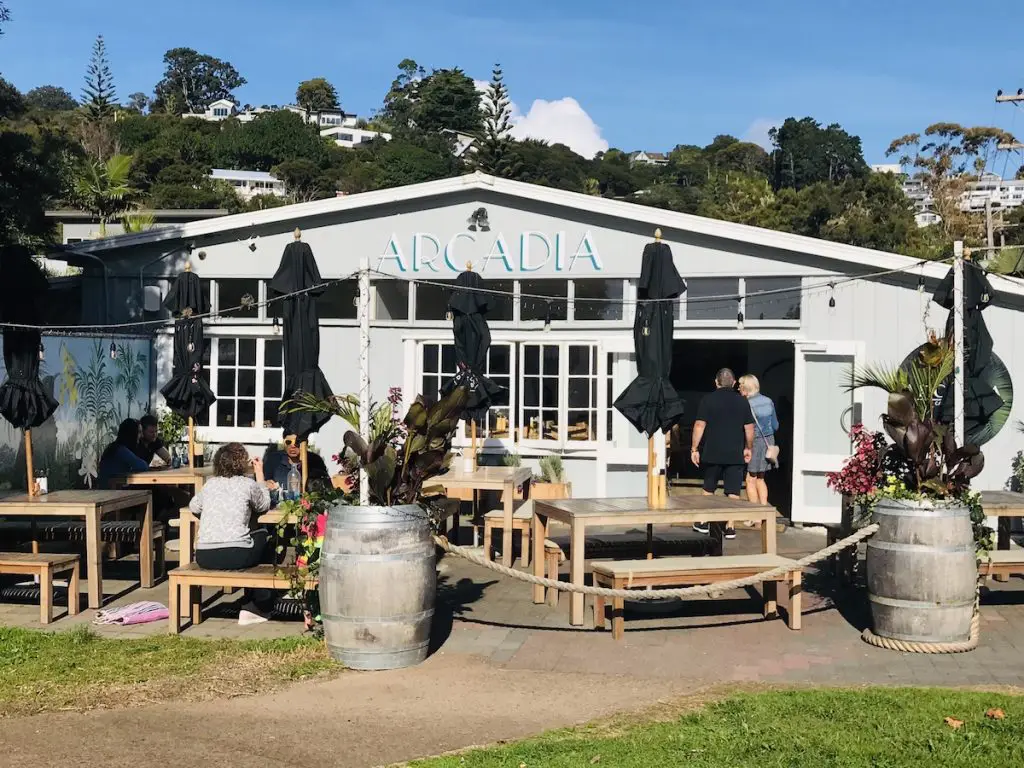 #6. Tapakuna Beach Cafe, Takapuna
There's a holiday atmosphere waiting for you up north at Takapuna beach. The café now takes bookings for brunch on Monday, Tuesday and Wednesdays so if you've got the day off to get out of the city, this is a great option. Tapakuna Café keeps in time with the seasons, changing its menu throughout the year so you can go back time and time again for a different experience.
If you're not looking for a sit-down meal, there are a number of other treats in store for you. There are a selection of coffees donuts and sandwiches available to be grabbed on the go. Pair any one of these with one of the fantastic coffees and you can't go wrong.
All that and we haven't even told you the best bit about Tapakuna Beach Café, the view. Situated on the promenade this café has one of the best views in town, match that with Wagyu beef burger and some gelato to finish, and you have yourself an incredible dining experience.
Then there is also that iconic Rangitoto view…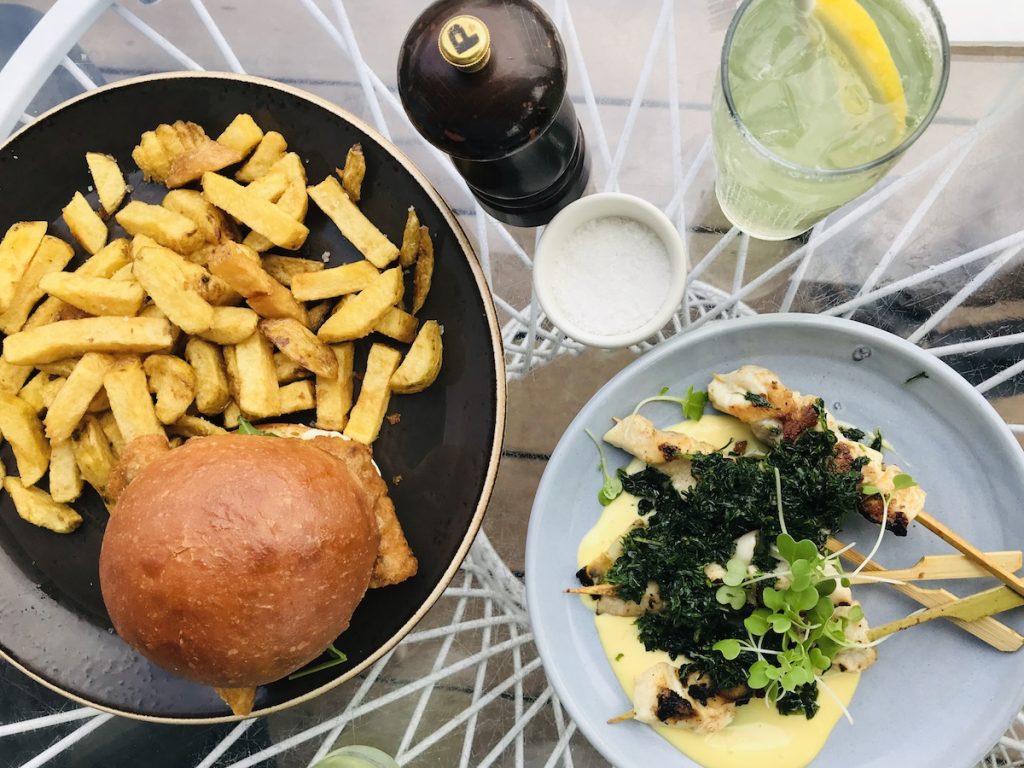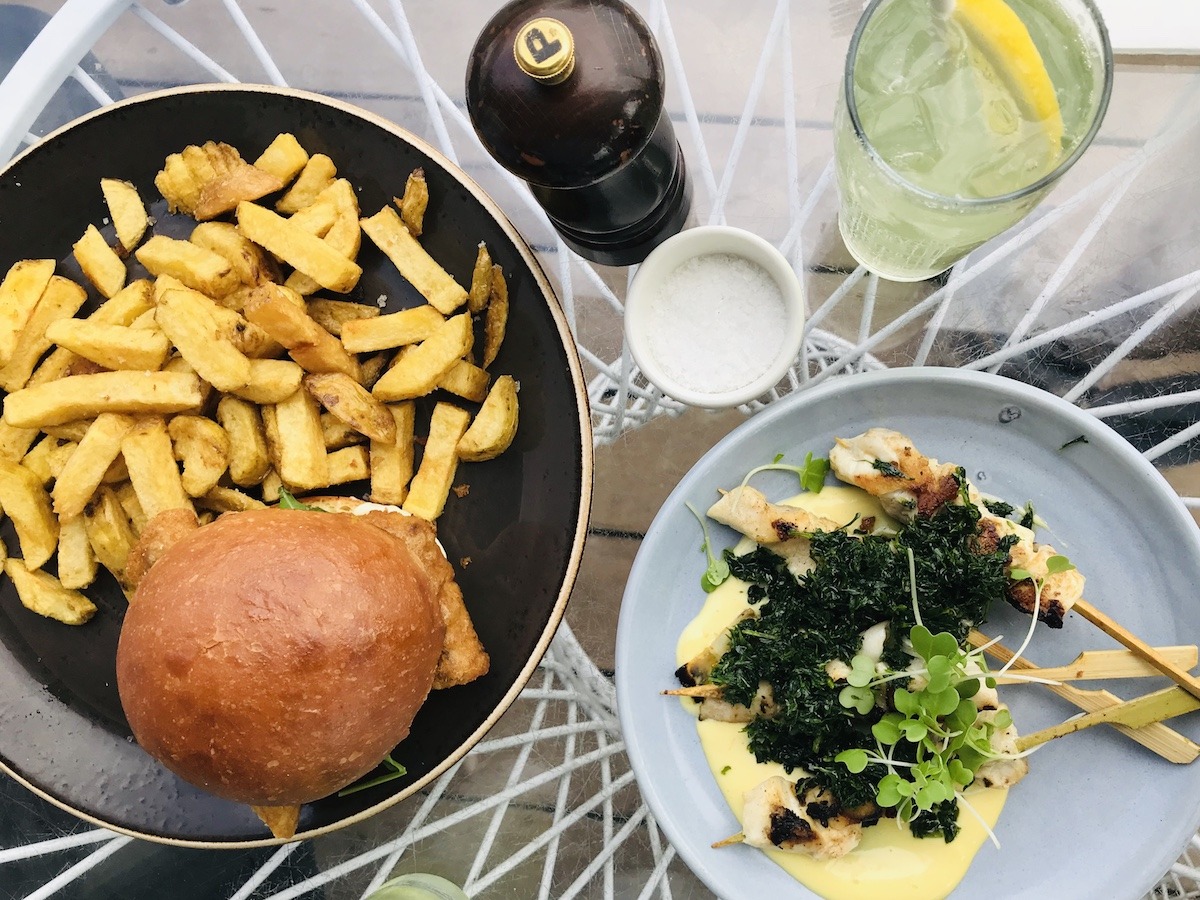 #7. Beam Cafe, Milford
Another café north of the city. If you head a little further up past Takapuna and round lake Pupuke, you will soon find yourself at Beam Café.
The food here draws inspiration from Asian flavors and places them alongside classic breakfast favorites. An interesting mix for sure but trust us the taste is incredible. If you're looking for something that really decadently defies description, look no further than The Coconut French Toast Forever.
Inside the café is simple, colorful and delightful. Light wooden tables sit alongside white walls. The shop's colors come from an awesome mural on one wall and the incredible color of the food. Instagrammers, you heard us, get those cameras ready.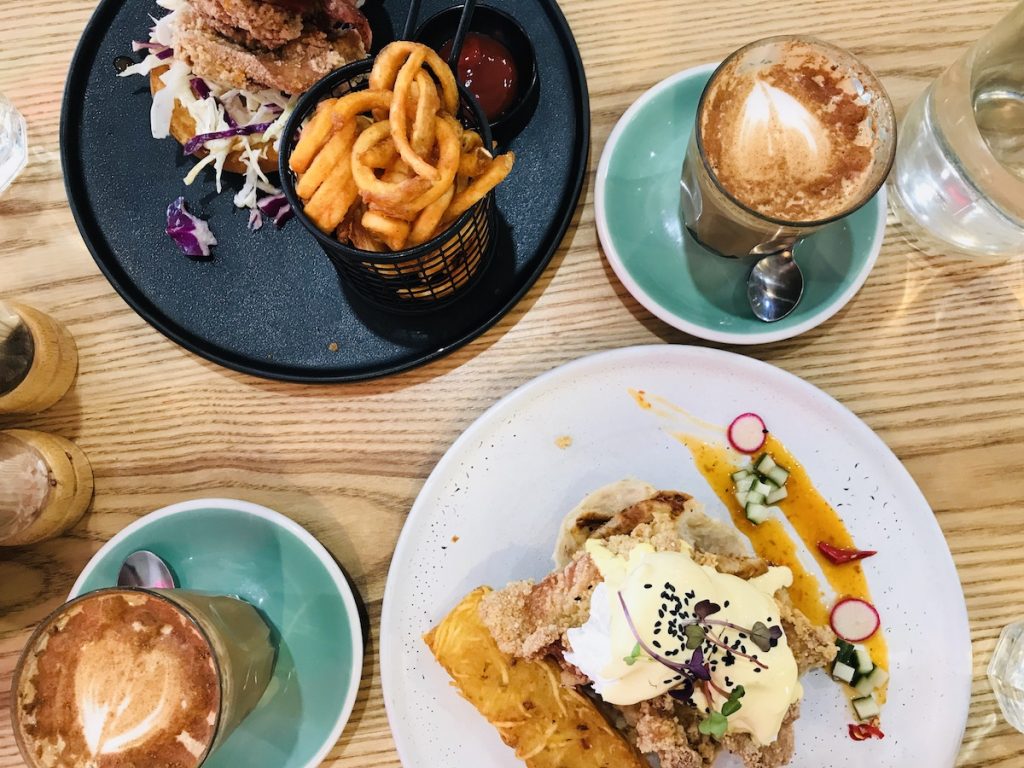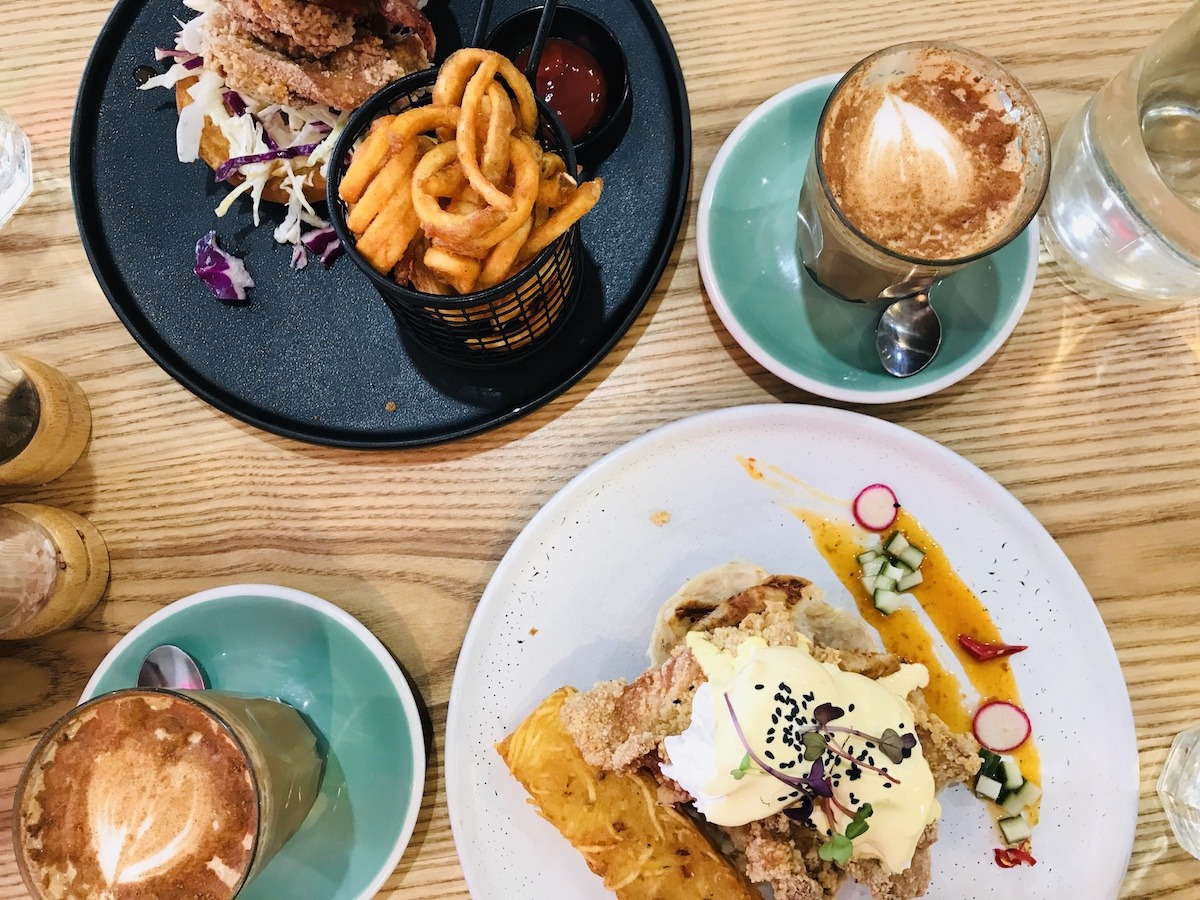 #8. Rude Boy Deli, CBD
Just off Sale Street and around the corner from Victoria Park you'll find Rude Boy Deli. A casual open space dining area with seating outside with an amazing display of sweet treats. This place is owned by the same people as Winona Forever, which basically means your senses are going to be bombarded with tasty beautiful good stuff.
Not satisfied with delicious sweet treats, this café also takes our award for the best-named menu item, The Frida Kahlo, a vegan bowl stocked full of pomegranate, edamame beans, and sesame avocado. If you're looking for something meatier, maybe the Rude's Land Salad or OH – Dear Burger may take your fancy.
When you've finished your food, take some time to look up at the beautiful design and style of the place. Beautiful murals, stylish lights and simple but beautiful chairs and tables make this café a delight to be in.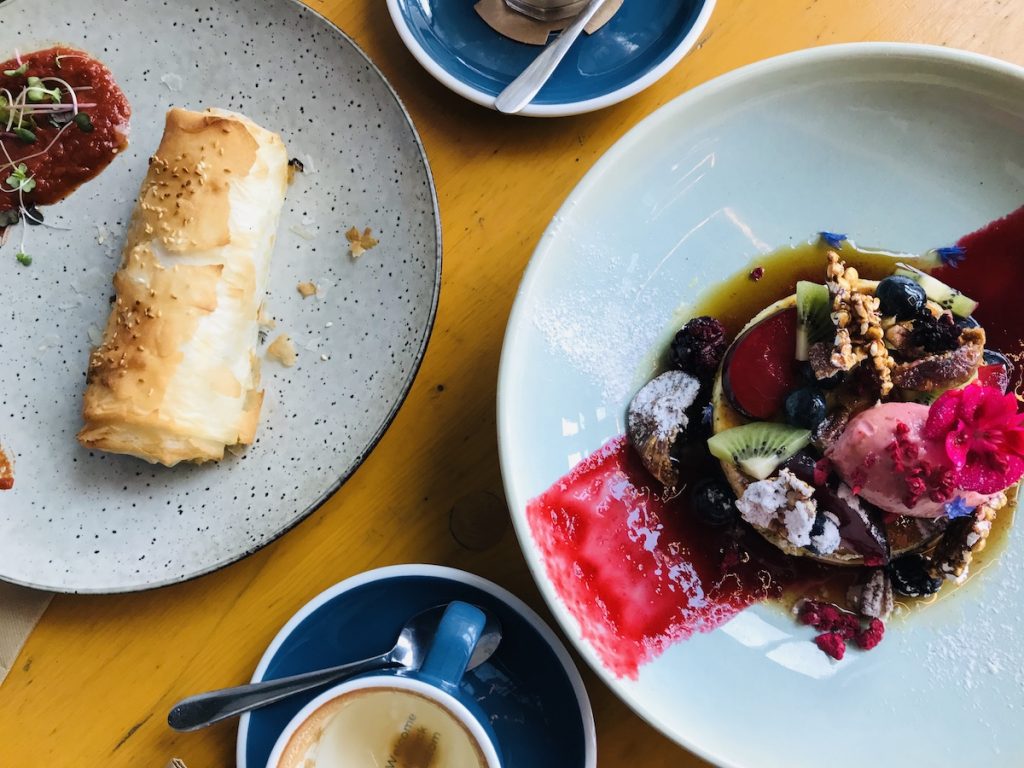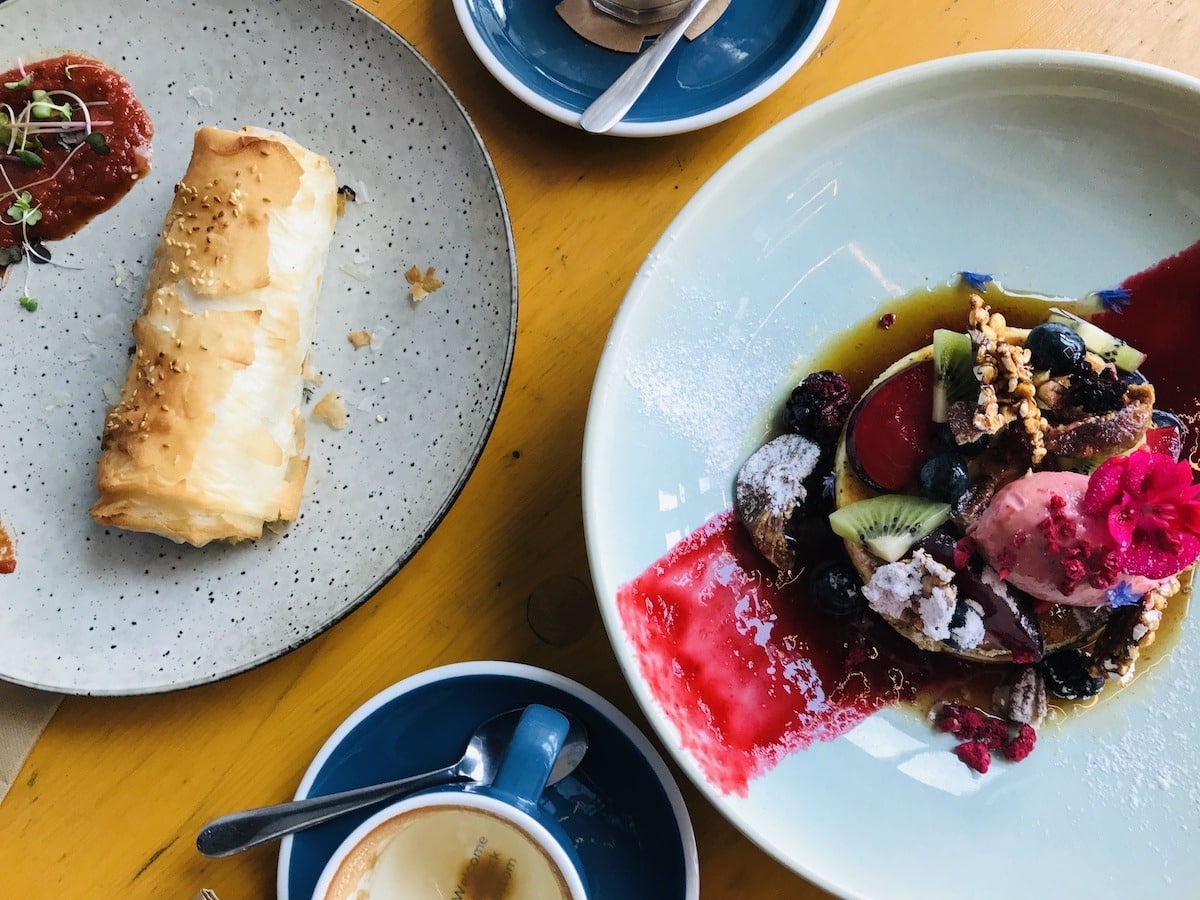 #9. Porch, St. Heliers
East of the city center and along the coast you can visit St Heliers beach. Porch is slap bang on Tamaki drive that separates the beach from the town. The food is smart and stylish and the large glass windows look straight out on to the kite surfers speeding up and down the beach.
You could easily stay here all day, and all night as the Porch menu seamlessly glides from breakfast, to brunch and lunch and dinner. The highlight of Porch is the share plates, arriving like beautiful decorations to the table, it almost seems a shame to eat them, and then you do, and they're absolutely delicious.
This is a place to go to add some class to your brunch game, and know that if you enjoyed your morning there, you can always head back later for drinks and stunning sunset.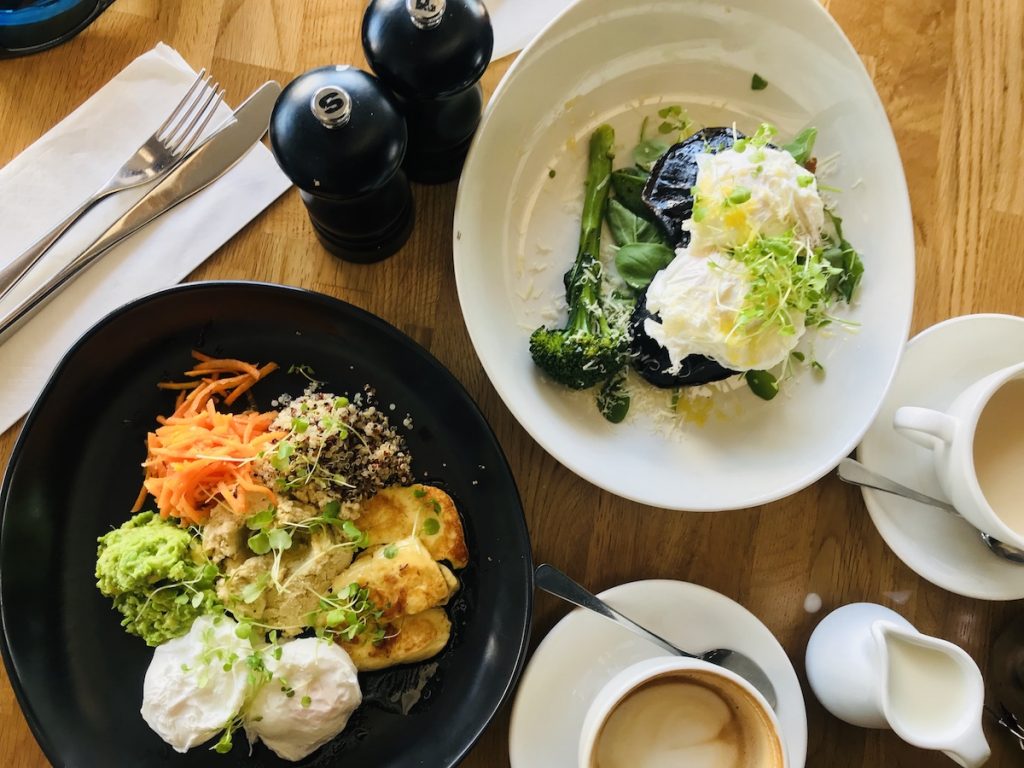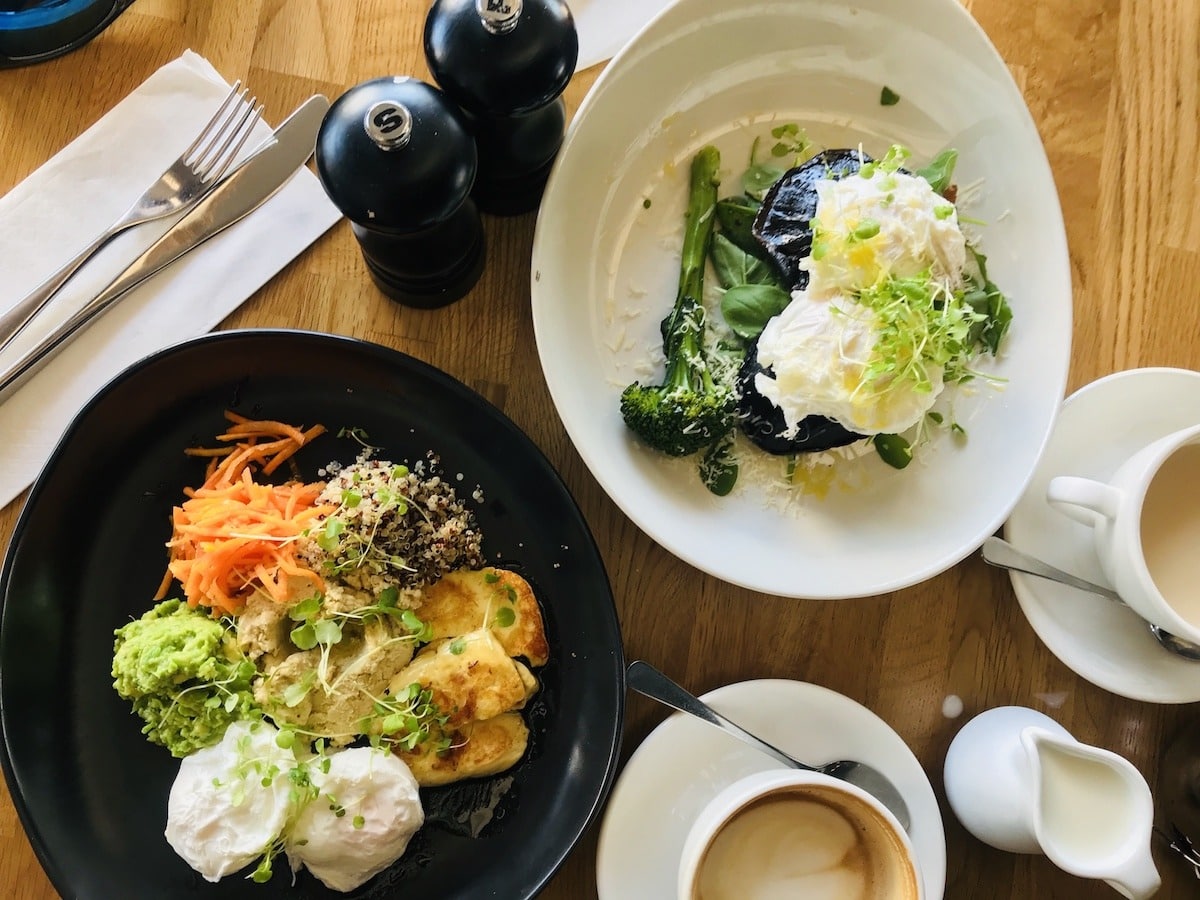 #10. Dear Coasties, Orewa
Dear Coasties provides Korean-Western fusion on a beautiful plate. The care it must take to create these dishes are incredible, and the final product is dazzling.
If you're looking to eat something a little simpler, however, you can easily opt for one of the Ugly bagels, which go great with their cool selection of coffee or smoothies. The Blueberry protein w Peanut Butter smoothie caught our eye and we haven't been able to stop thinking about it since.
This is a café that offers city quality metropolitan food, far outside the city. The furthest north on our list Dear Coasties is parked on Orewa beach, just the other side of Silverdale. There are plenty of other eateries around, but this café takes the biscuit.
The unassuming front, and friendly busy atmosphere betrays the exquisite care taken over the food. This is the place to go if you find yourself up north and are looking for incredible dining in a relaxed and friendly environment.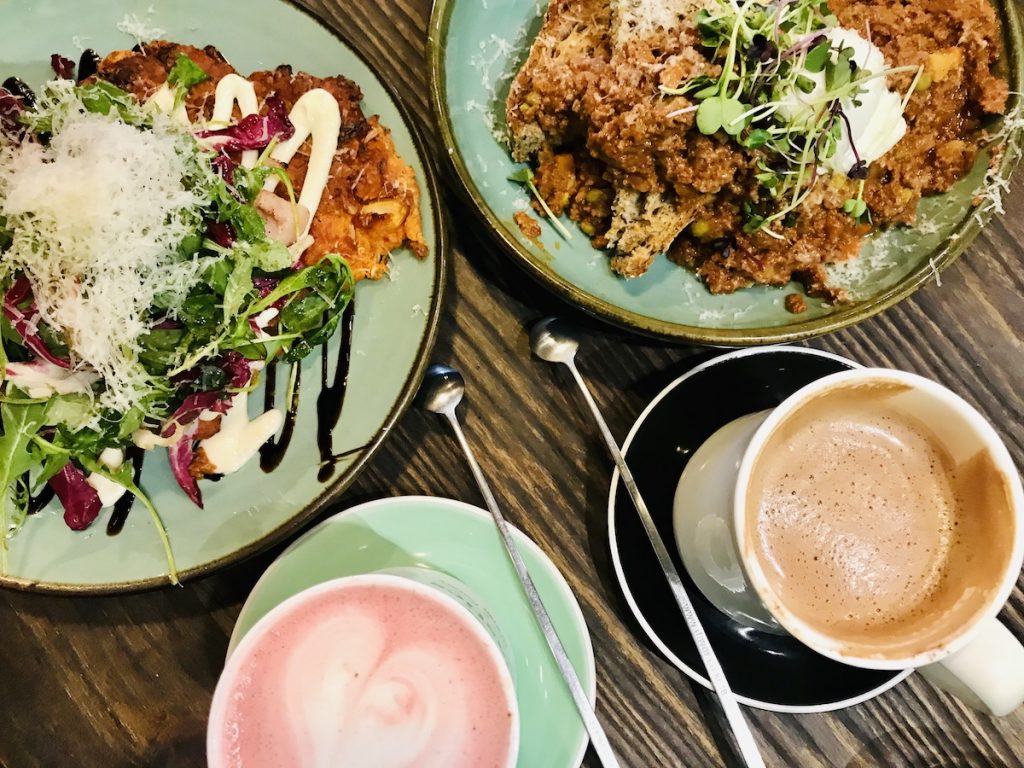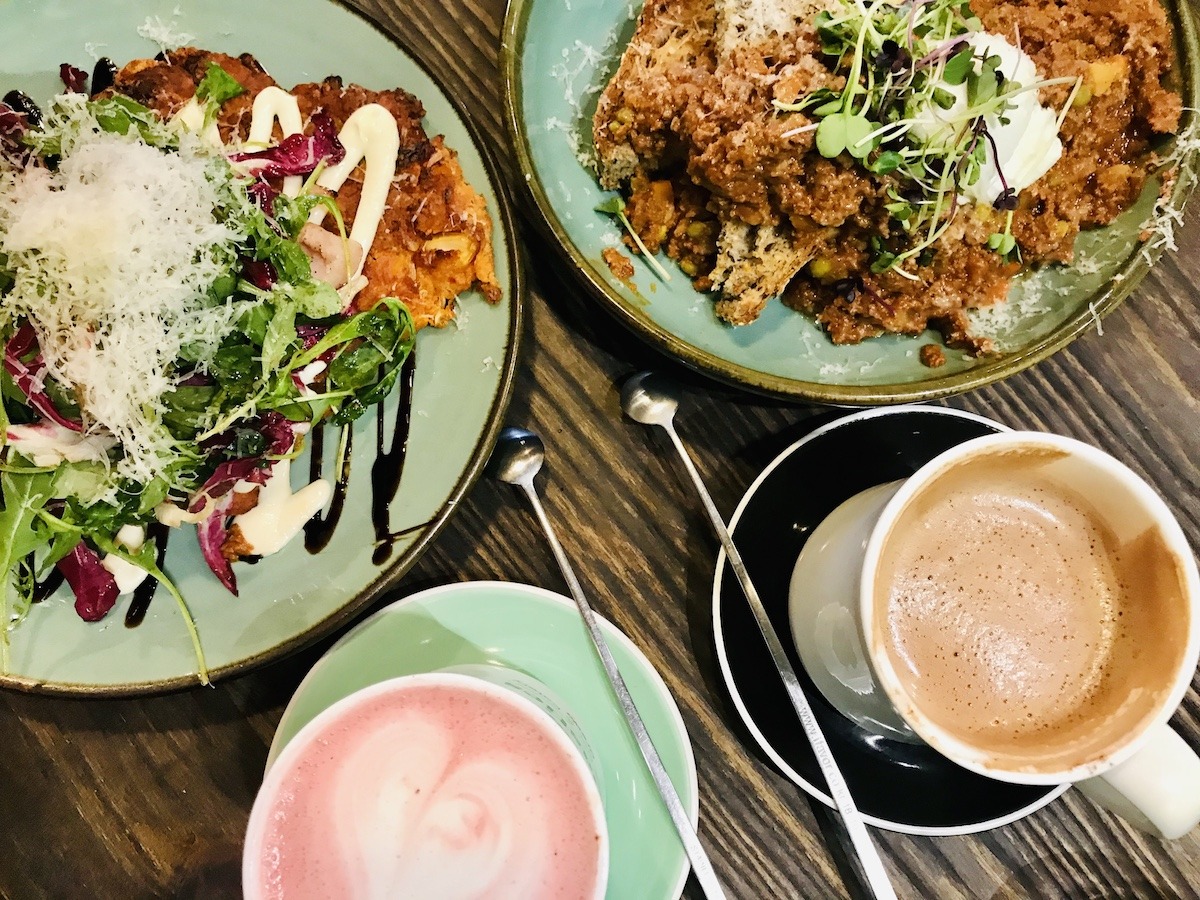 Where To Stay In Auckland
LUXURY
SO/ Auckland
The trendiest artistic and musical melting pot in town. A luxurious urban hotel with avant-garde design, local energy, and magnificent views. –> Treat Yourself!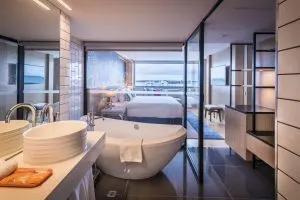 MID-RANGE
M Social
A 190-room designer hotel overlooking the vibrant Princes Wharf with wallet-friendly prices, glass-enclosed bathrooms, and harbor views. –> Find the best price!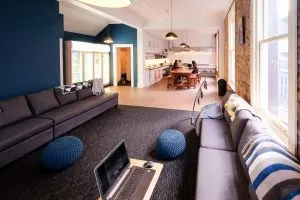 BUDGET
Haka Lodge
Enjoy a warm welcome, comfy beds, and free unlimited wifi at this upmarket backpacker lodge located on hip-and-cool Karangahape Road. –> Book now!