Filled with natural marvels and cultural treasures, Rotorua is absolutely a destination not to be missed when traveling to North Island. Whether you're in the hunt for nature's hidden gems or fascinated about ancient cultures, there's a jam-packed list of activities waiting for you in the city.
Being the country's center for volcanic and geothermal wonders and heartland for the Maori culture, Rotorua will surely be able to feed the wanderlust in you. Get ready for a fun-filled adventure in the city—this is unlike any other places you've been to before.
Beautiful, magical, and captivating—these three words best encapsulates what you're about to get yourself into on this exciting trip.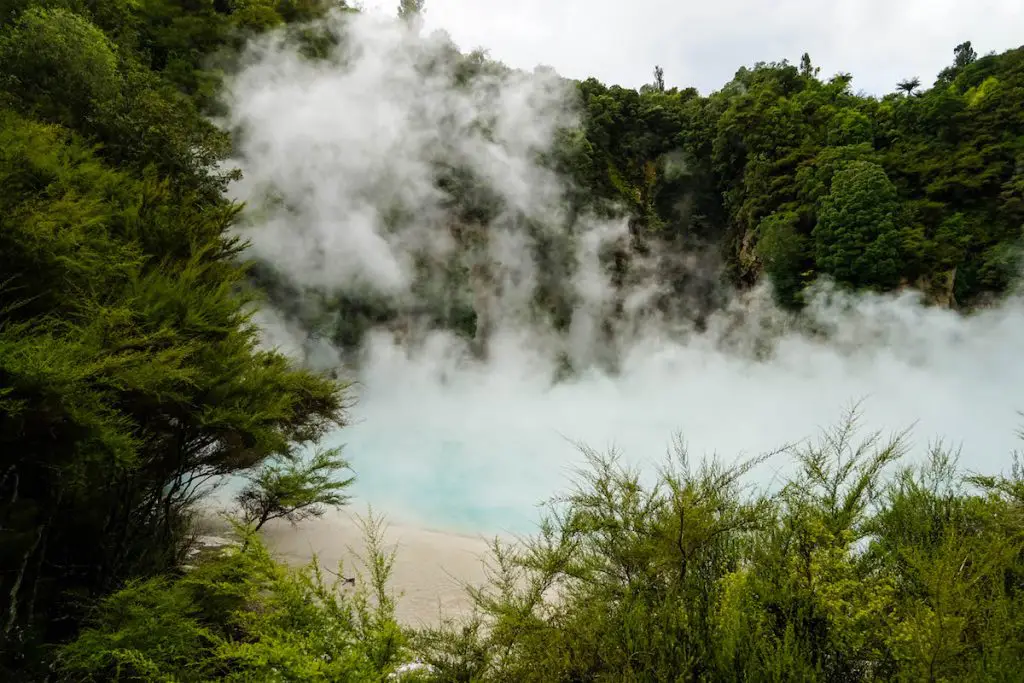 So, when's the best time to visit Rotorua?
Here's some important information to help you plan the best trip. Rotorua has a relatively higher altitude, which gives it a milder climate as compared to other parts of New Zealand. As the city is basically a year-round destination, the best time to visit Rotorua highly depends on your preferences as a traveler.
To give you an idea, summer season in town runs from December to February, with temperatures hitting as high as 29°C. This is the peak season attracting an influx of domestic and international tourists. Winter, on the other hand, runs from June to August, with temperatures that can drop to as low as 9°C. This season calls for frequent downpours, but it offers some nice weather to enjoy hot springs.
If you want to see Rotorua in its most vibrant state, I suggest making your way here during the autumn season from March to May or spring season from September to November.
Now, let's get to the exciting part. Allow me to help you shape your Rotorua itinerary up with these top 10 recommended things to do when visiting the city.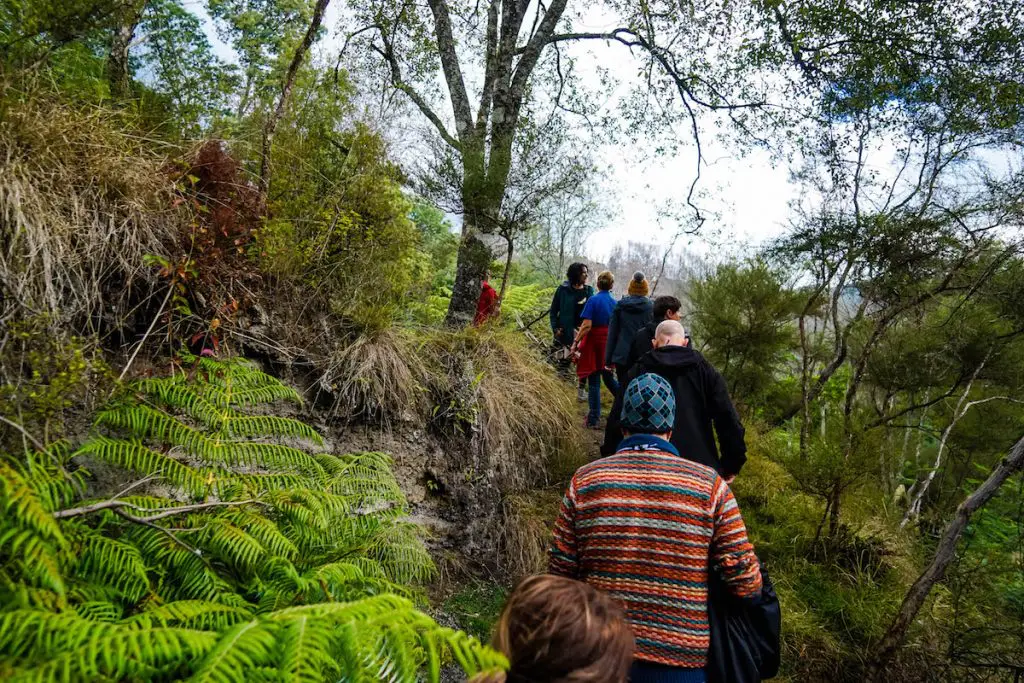 10 Fun Things To Do In Rotorua | Cultural Experiences, Wildlife And Hot Springs! 🇳🇿
1. Explore New Zealand Through A Thrilling Floatplane Ride
Kick-off your New Zealand adventure on a high note. Check out The Eruption Trail Tour, a unique way to explore Rotorua, bringing you 3680 feet above the ground through an exciting floatplane ride. Get a stunning view of Mount Tarawera, an iconic wonder in New Zealand that caused the largest eruption in the history of this country island.
Pass by the Waimangu Volcanic Valley as well, and be enchanted by the vibrancy and uniqueness of Frying Pan Lake and Inferno Crater. This 30-minute ride will surely set your expectations literally high, but you wouldn't want it any other way!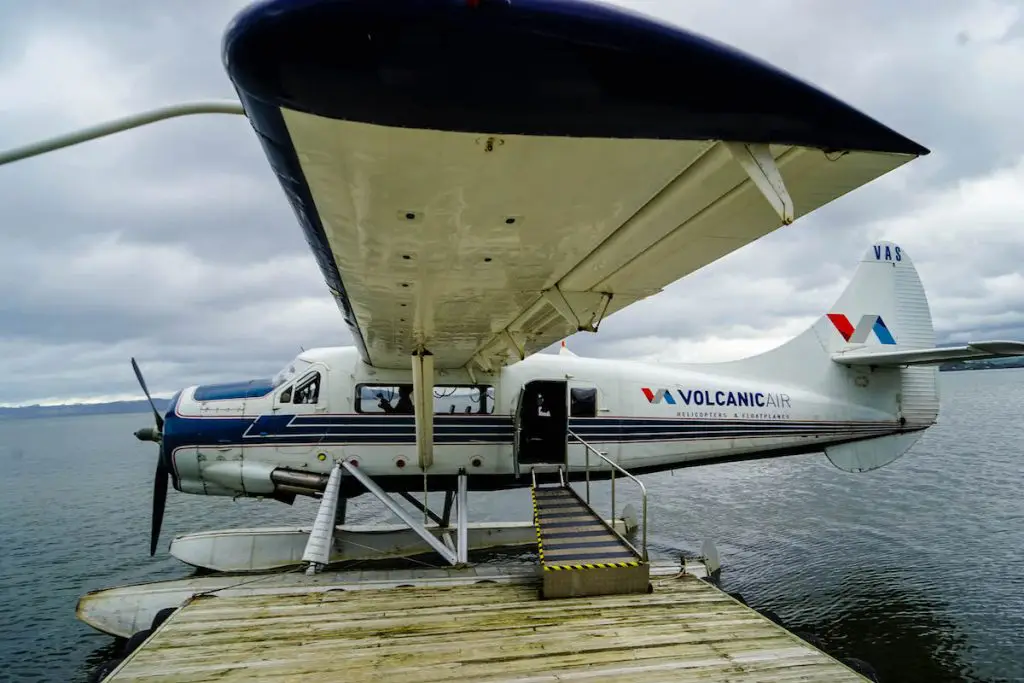 2. Get Wowed By The Waitomo Glowworm Cave
Rotorua is a convenient base for day trips to Waitomo, a village popularly known for spectacular underground systems. One of these is Waitomo Glowworm Cave, a place where nature shows off its innate magic. Though the caves have been formed for over a century already, the amazing thing about it is that it's still as beautiful as when it was first discovered by Maori chief Tane Tinorau.
Journey for about two hours from Rotorua to Waitomo to discover majestic limestone formations, fascinating stalactites, and glowworm-illuminated grotto. Experience one of the must-see natural phenomenons in New Zealand through a tour led by a local guide who'll gladly share Maori tales surrounding this awe-inspiring cave.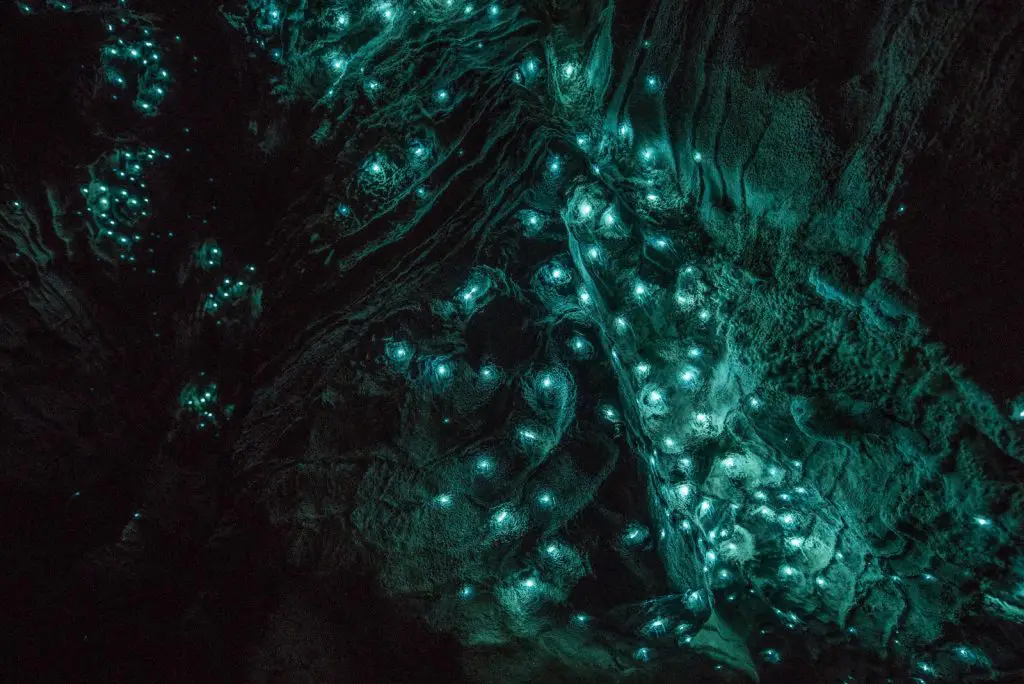 3. Interact With Our Furry Friends At The Agrodome Farm Tour
New Zealand is popular for its extensive range of beautiful local animals. Rotorua is not an exception to this. Head over to Agrodome to get a peek of the island's beautiful creatures.
The 350-acre Agrodome Farm is filled with cute furry friends such as lambs, cows, goats, and of course, alpacas! Meet them, pet them, feed them, and take photos with them. They're seriously photogenic and always in for a good selfie! The farm also offers a refreshing kiwi fruit juice made of locally grown fruits, so be sure to get a taste of that.
And while you're there, make sure to catch their equally entertaining and educational farm show and wool demonstration.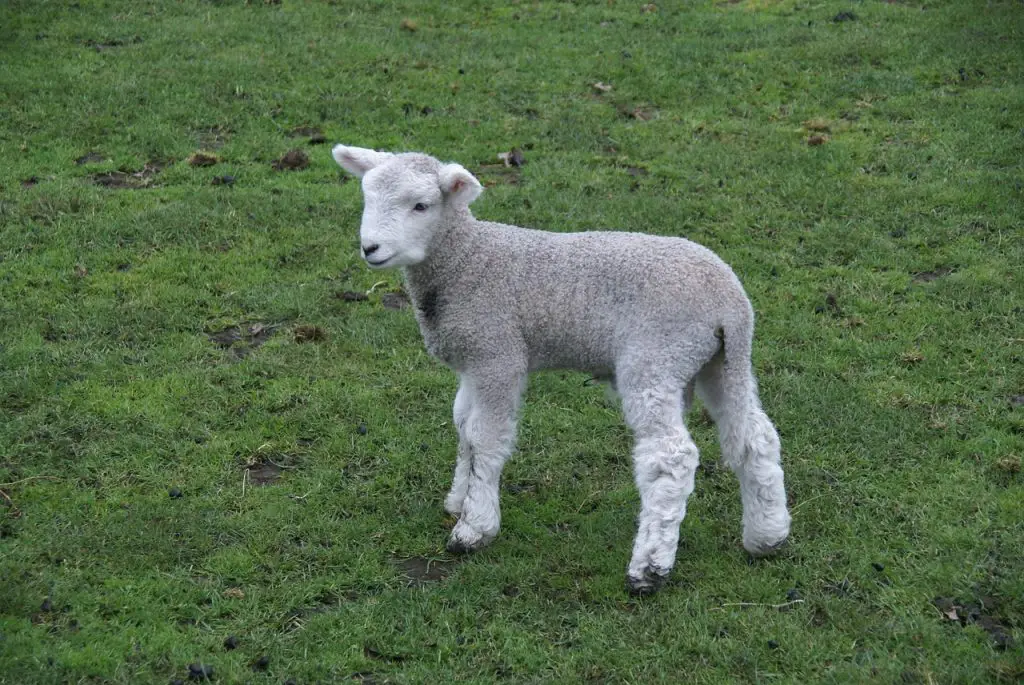 4. Get An Indigenous Cultural Experience At The Mitai Maori Village
If you're looking for a way to get yourself immersed in New Zealand's ancient culture, this is a highly recommended activity. Prepare for an unforgettable village experience at Mitai, a traditional Maori village offering an authentic introduction to their culture. The fascinating experience starts with a traditional 'waka' or warrior canoe welcoming performance.
It is followed by a sumptuous kiwi feast featuring the raising of the hangi, a traditional way of cooking food. And then for the highlight of the night, be entertained with a cultural concert showcasing Maori dances such as poi and haka.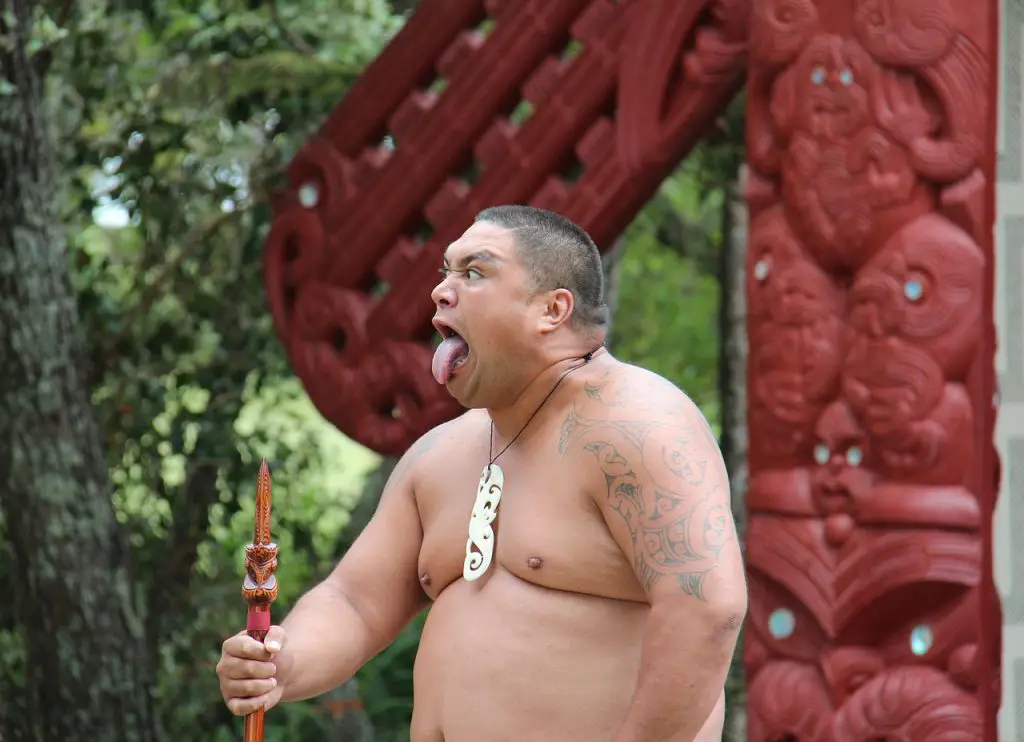 5. Unleash Your Adventurous Side At The Skyline Rotorua
What better way to enjoy Rotorua's landscape than with a perfect bird's eye view from 487 meters above the ground? Head over to Skyline Rotorua at Fairy Springs for a superb gondola ride featuring the city and its steaming geothermal vistas.
Enjoy a 900-meter long scenic ride up to the Skyline Rotorua complex, and once you're there, you can choose to enjoy the attraction's different facilities including luge tracks, mountain bikes, and zipline. But because you're in an adventurous destination like New Zealand, I challenge you to unleash the daredevil in you by trying out the adrenaline-inducing Skyswing ride!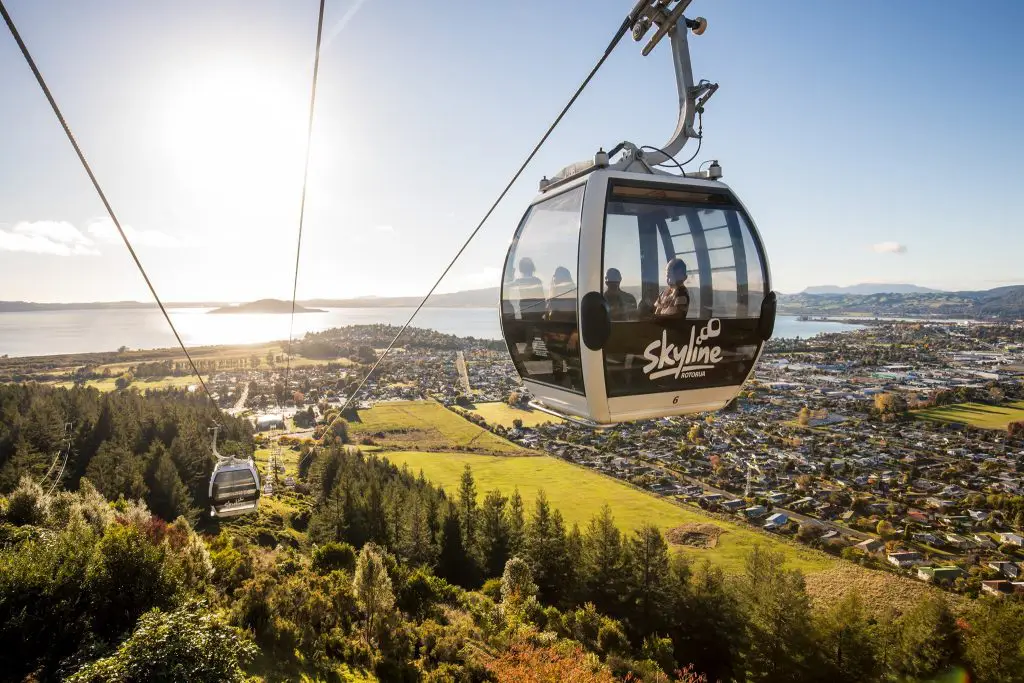 6. Enjoy A Cultural Feast At Te Puia Night Cultural Experience
Another great option for a cultural immersion in Rotorua is the Te Puia Night Cultural Experience. Feast like a Maori as the locals treat you to an amazing hangi-cooked meal. You'll also get a taste of their local drink made with kawakawa extract and manuka honey.
After dinner, guests board on a motorised waka for an exciting journey featuring the sights of Te Puia's geothermal valley, while being told of the tales of Maori mythology. It doesn't end there, the most entertaining part of the evening is the showcase of cultural performances held right in front of Pohutu Geyser.
Treat yourself to an enthralling evening of entertainment, made even more special with the view of the city's impressive landscape.
7. Fall In Love With Kiwi Wildlife At The Rainbow Springs Nature Park
Another great place to get up close with New Zealand's rich wildlife is the Rainbow Springs Nature Park. Located at Fair Springs, this zoo features a bird hatchery and interactive encounters with native reptiles, birds, and fishes. Rainbow Springs organizes regular bird shows so make sure to check that out. But the main highlight of the zoo is its kiwi bird hatchery.
Don't miss this chance of meeting the iconic kiwi bird up close. Get to know more about the park's conservation program, how they were able to bring 1,500 of these adorable creatures to life, and what their future plans are for bringing their vision into reality.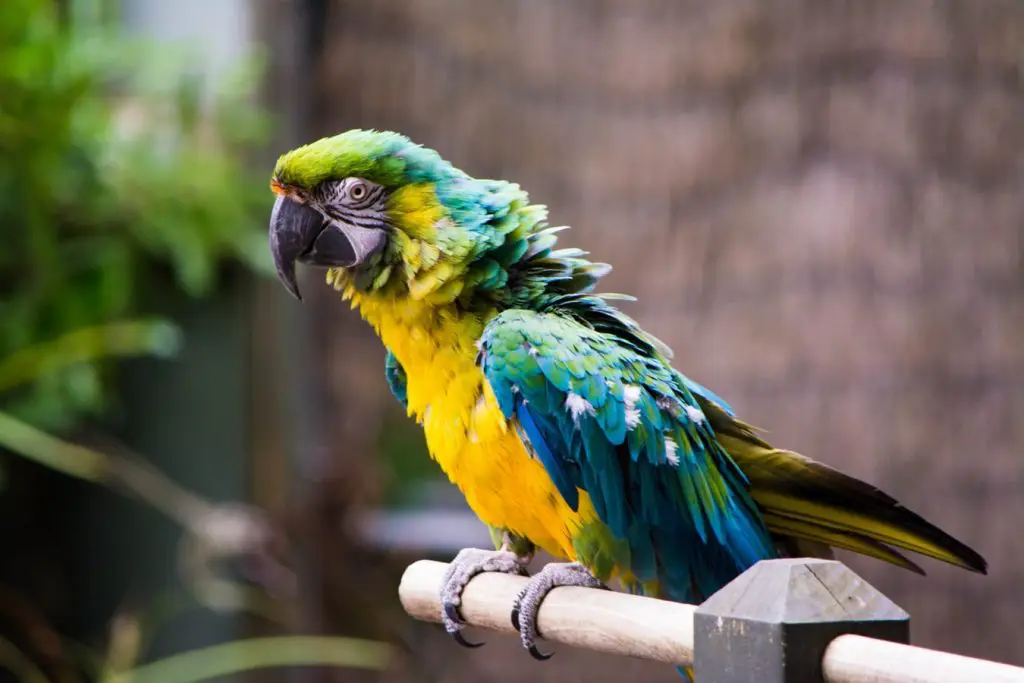 8. Prepare To Be Mesmerized By The Waimangu Volcanic Valley
Rotorua is a famed destination for travelers who want to explore natural hot springs. If you're planning to visit any during your trip, go to Waimangu Volcanic Valley, a hydrothermal area that houses two of the most awe-inspiring craters you will ever lay your eyes at.
These two are Frying Pan Lake Crater and Inferno Crater, the largest hot spring and the largest geyser-like feature in the world respectively.
Just a warning though: No matter how inviting the steaming blue waters are, make no mistake of dipping yourself into it. The temperature here gets to as high as 80 °C and it's definitely not meant for swimming. Regardless, a walk around this captivating attraction is easily one of the most scenic routes you'll ever encounter in your lifetime.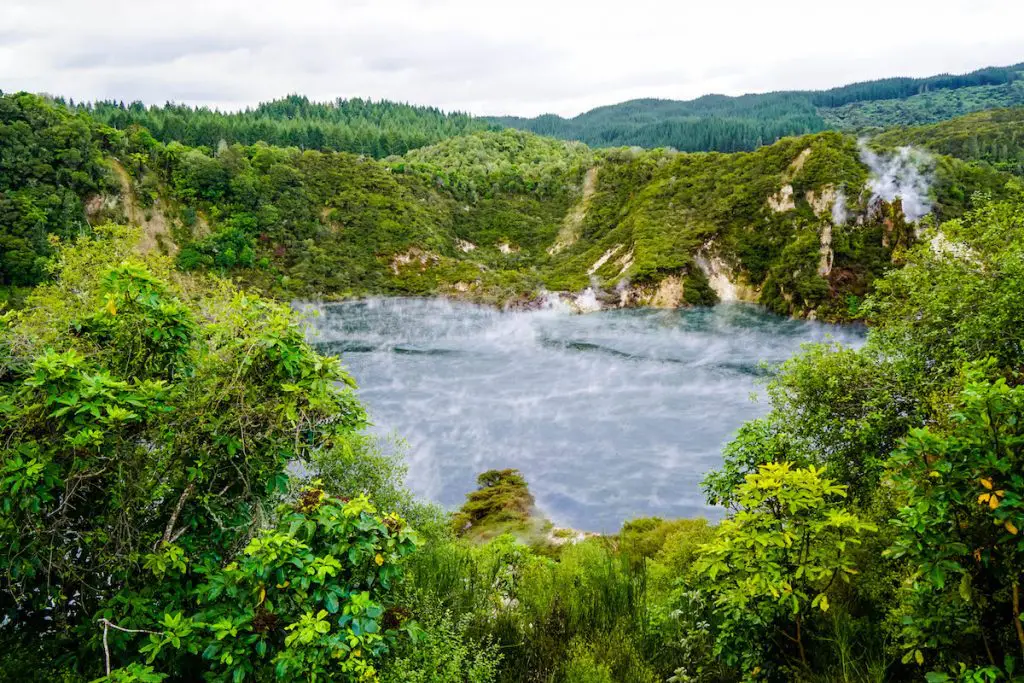 9. Enter The World Of The Hobbit
Whether you're a fan or not of the fantasy film series The Hobbit and Lord of the Rings, I say this is still a must-visit attraction that deserves a place in your Rotorua itinerary. The Hobbiton Movie Set Guided Tour takes you to the actual film locations of the said movies.
Stepping into the real-life Hobbiton is like being in an entirely different world filled with lush greeneries. The tour starts with a drive across 1,250 acres of sheep farm and then takes you to Middle-Earth's iconic sets including the Hobbit Holes and The Mill. The tour also features The Green Dragon Inn, where you get to enjoy a refreshing complimentary drink just like a true resident of Hobbiton.
You could also make the trip from Auckland, but the Rotorua day tour is closer…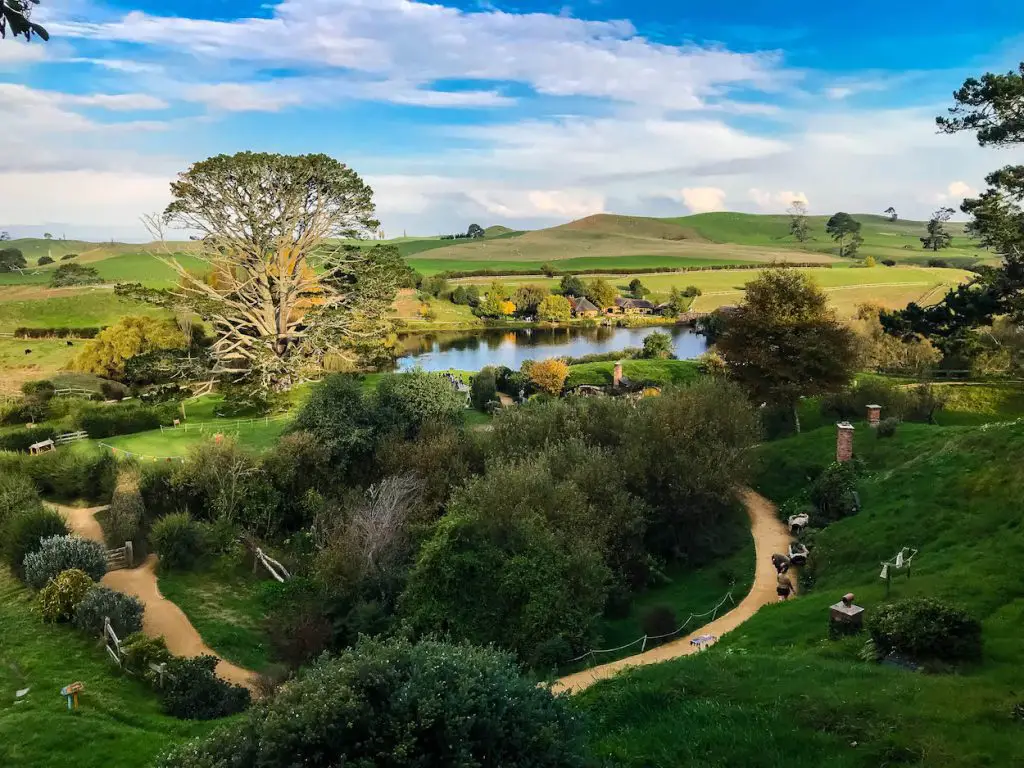 10. Give Yourself A Unique Treat At Hells Gate Mud Bath And Spa
After a fun-packed exploration in Rotorua, it's time to relax and unwind. Enjoy the island's natural geothermal wonders at Hells Gate, New Zeland's largest active mud volcano where you can discover geysers and steaming water pools.
Treat yourself to a unique mud bath and sulfurous spa experience, which are believed to produce natural benefits for the body, including softer skin and increased blood circulation. Pick from one of the many pools in the area and relish in the natural beauty this area has to offer. While you're already there, make it a point to also check out Kakahi Falls. It is known to be the largest hot waterfall in the southern hemisphere.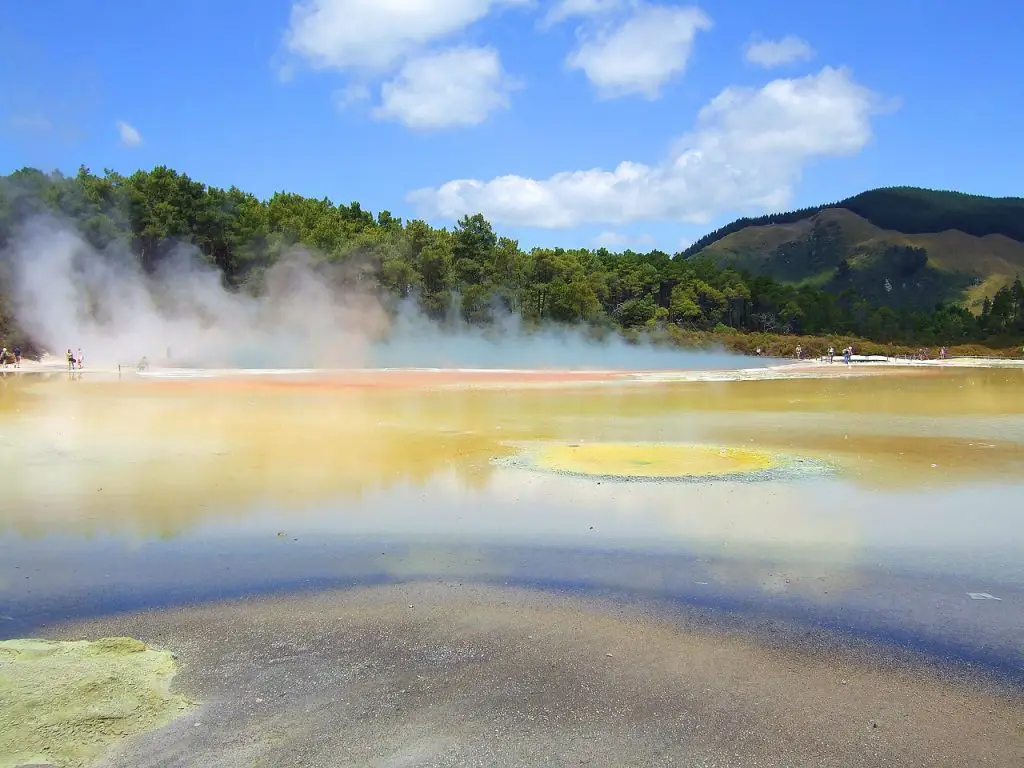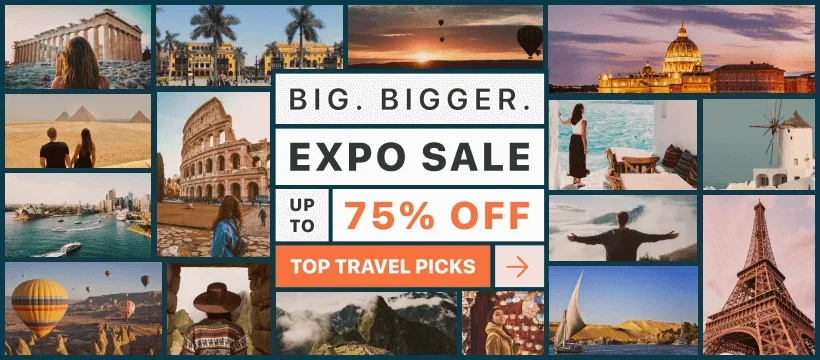 Staying Connected While Travelling
In today's increasingly connected world, staying online while traveling has become essential for a seamless experience. That's where eSIMs come into play, revolutionizing the way we access mobile networks during our global adventures. Say goodbye to hunting down local SIM cards at the airport; eSIMs provide instant activation the moment you land, sparing you the fortune usually spent on international roaming and allowing you to genuinely travel like a local (without getting hopelessly lost!).
With eSIMs, tasks like restaurant recommendations and reservations, up-to-the-minute public transport instructions, checking opening hours, and accessing further information become a breeze. And, of course, sharing your journey on social media is easier than ever. To stay connected wherever you roam, consider using either Airalo or Holafly. Airalo boasts the most extensive range of destinations worldwide, offering smaller data bundles tailored to your needs, while Holafly provides unlimited data packages and fantastic EU data deals.
So why wait? Embrace the future of travel connectivity with eSIMs and make your next journey effortlessly smooth.
Further Things To Consider Before Any Adventure
Now you're all set and prepared to explore our big wide world, why not sort out everything else out all in one go? If necessary for your travel plans make sure you have brought proper travel insurance, protected your privacy by getting a secure VPN, compared all the top hotel booking sites to find just what you're after, reserved an unbeatable rental car price and - of course - booked the best flight deals!
Or maybe just forget it all and go for a last-minute cruise or effortless tour instead?
Many budget travelers (including me) indulge in worldwide airport lounge access, so we can experience luxury while still slumming it in economy. Naturally, we would never leave home without a more general travel guide since we couldn't possibly cover everything here!
Just add an adventurous attitude and plenty of smiles - they go a long way - and that about covers it all! Now go out, find your own path and don't forget to share your best inspiration stories with me on Facebook, Twitter, and Instagram...I'd love to hear from you!