Dubbed as New Zealand's adventure capital, Queenstown is the perfect destination for tourists who are looking for an unforgettable vacation, filled with jaw-dropping views and heart-pounding activities.
With so many sights to see and places to visit, it's pretty hard not to enjoy this charming little village from the moment you step your foot on the ground.
Once a sleepy neighborhood tucked away in the mountains, more and more tourists have been coming in and out for decades to experience a one-of-a-kind adventure this dreamy destination has to offer.
All thanks to its jaw-dropping landscape—the banks of Lake Wakatipu with the background of stunning mountain ranges looks like a scene taken straight out of a postcard.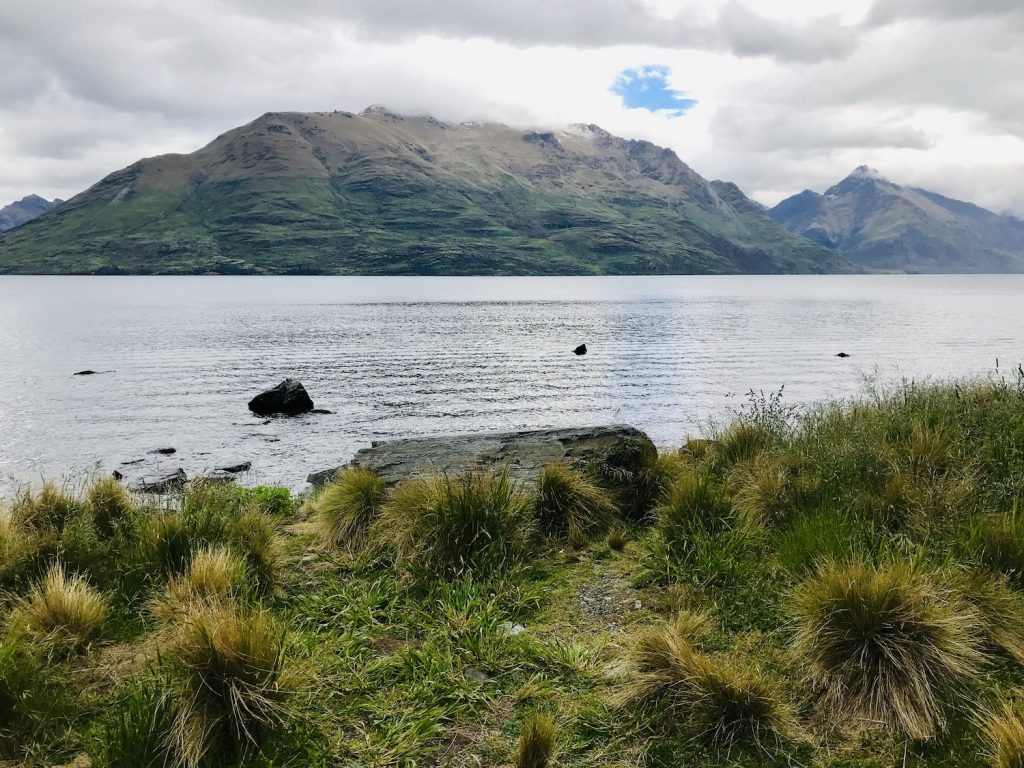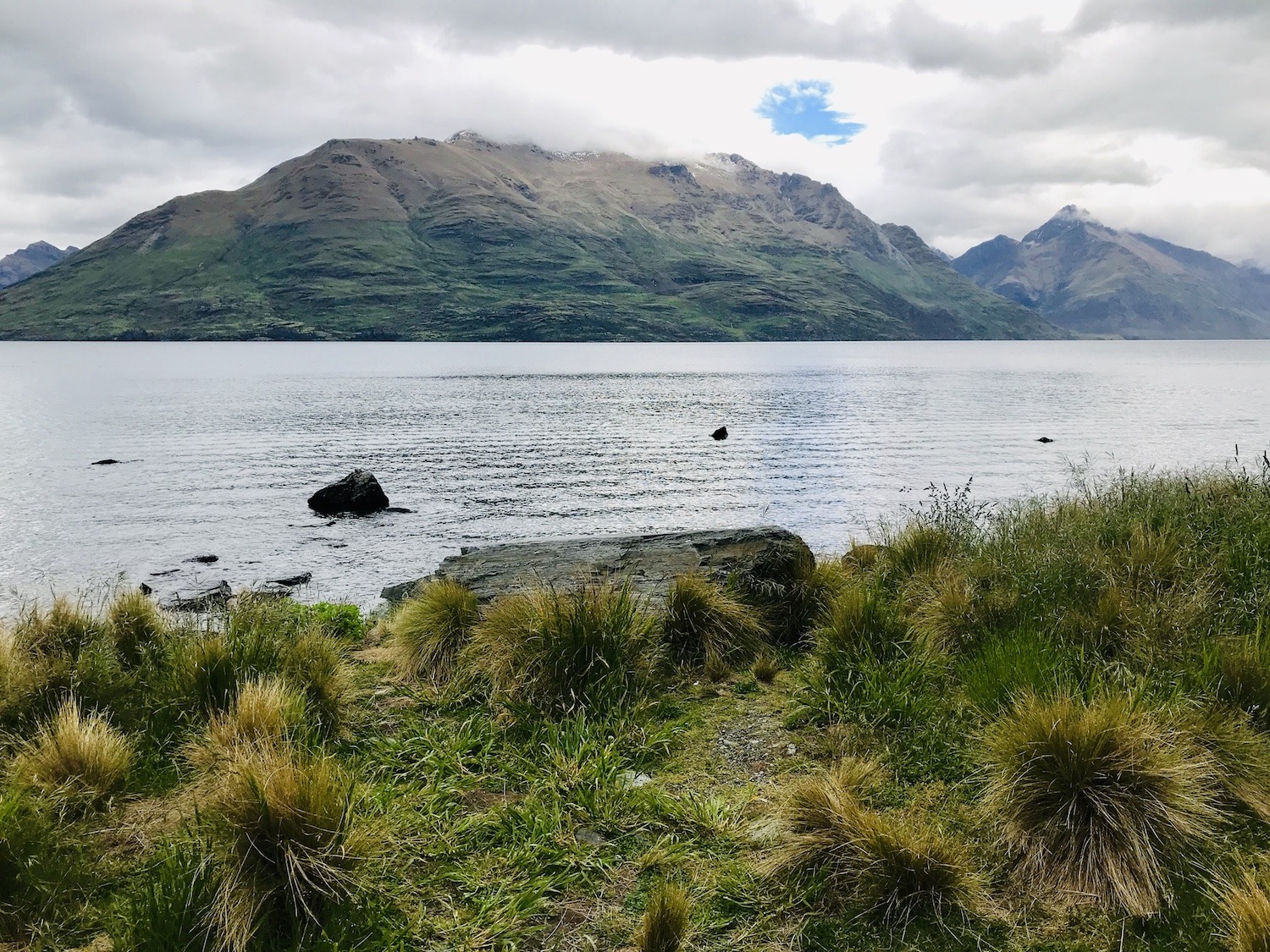 Now, before we dive into the exciting part, here are a few things you need to take note of. Queenstown is a favored destination of tourists who want some action day or night. This includes adrenaline-inducing activities in the morning and vibrant parties at night.
Specifically, during peak seasons, Queenstown turns into a party town. In terms of accommodation, the area caters to guests with a wide range of budget. Whether you're looking for a budget hostel or a luxurious villa, you can get really great deals if you're diligent enough to do your research.
Lastly, on getting around, you've got three options—by feet, by bus, or by car. The town center is small enough that you can explore it just by walking. With the scenic view of the mountains as its backdrop, you wouldn't mind the extra effort at all.
If your destination needs you to go a bit farther, there's a local bus service operated by Connectabus that you can make use of. And if you plan to go beyond the city, there's a variety of local car rental services available within the area.
Now that you've taken note of all these tips and tricks, let's get you even more excited with our top 10 recommendations for the best things to do in Queenstown. Get your body and souls ready, 'cause you're about to have a preview of your next adventure of a lifetime!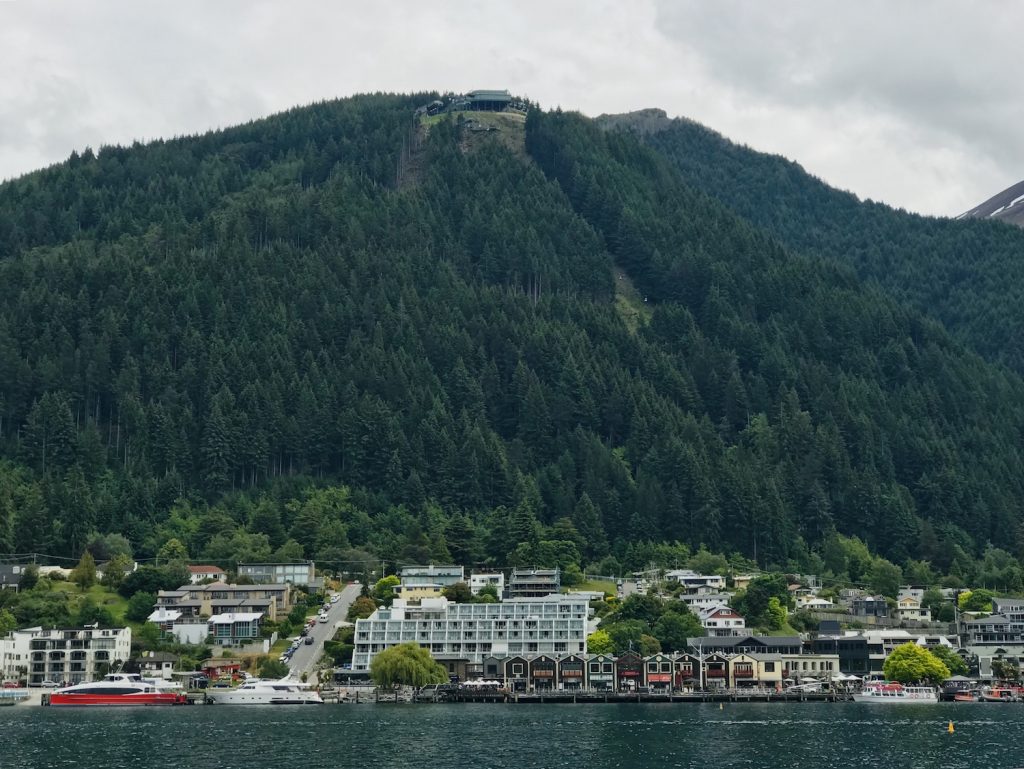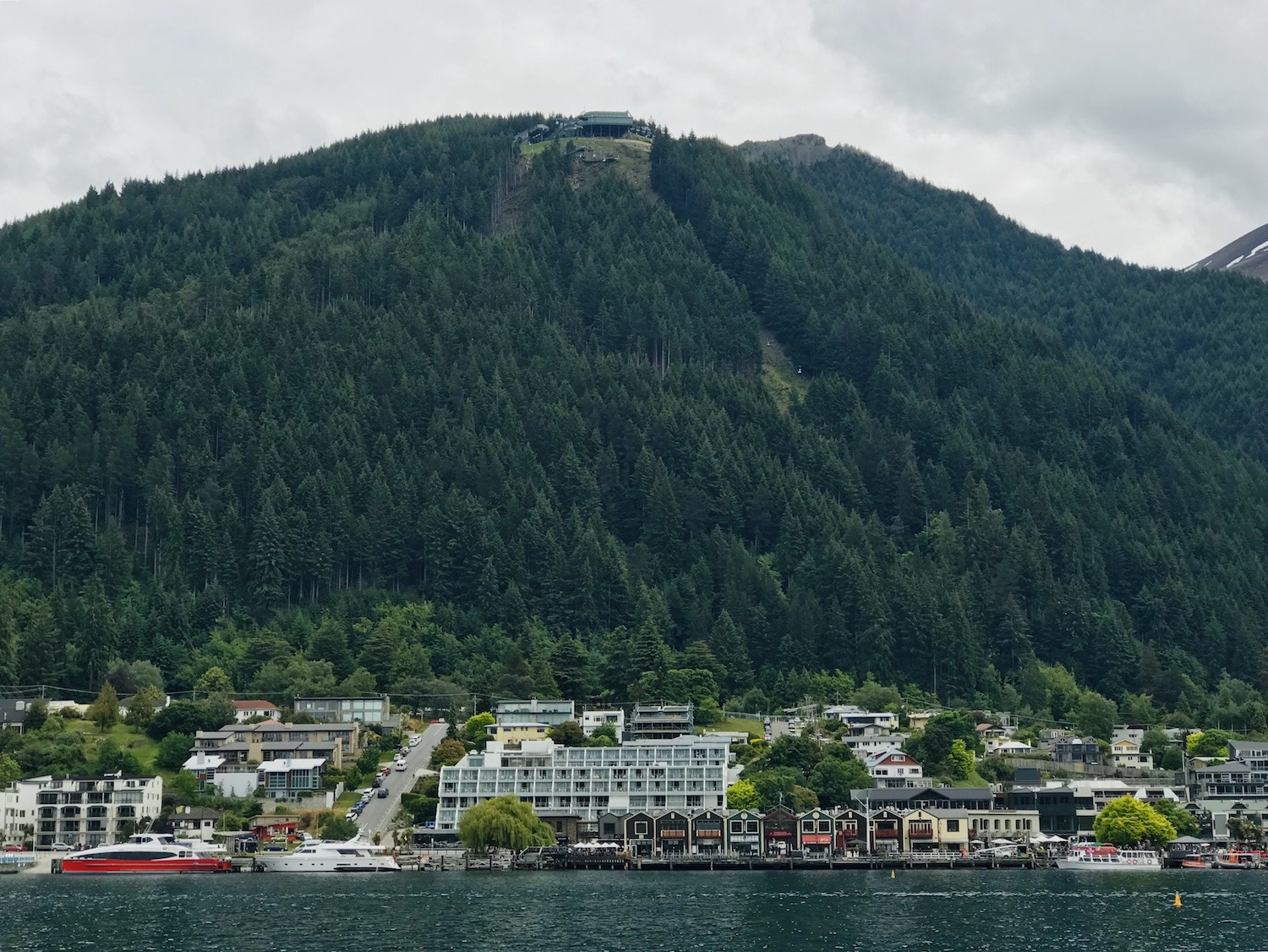 The 10 Best Things To Do In Queenstown | Food, Nature And Thrilling Adventures! 🇳🇿
1. Catch The Town's Breathtaking Views Via Skyline Gondola And Luge Ride
There's no better way to kick-off your Queenstown adventure than by getting a good look at the landscape that you're about to explore in the next few days. And because we're here in the Adventure Capital of the World, we can't do this just like any other. Do it Queenstown style!
Climb up through an awe-inspiring gondola ride and get a 360-degree view of the surrounding mountain ranges, forests, and Lake Wakatipu. Head down with a speeding luge ride for a thrilling kickstart of your holiday adventure.
Book your tickets in advance to avoid the lines – and consider the lunch or dinner buffet while you are at it to make the most of your time at the top.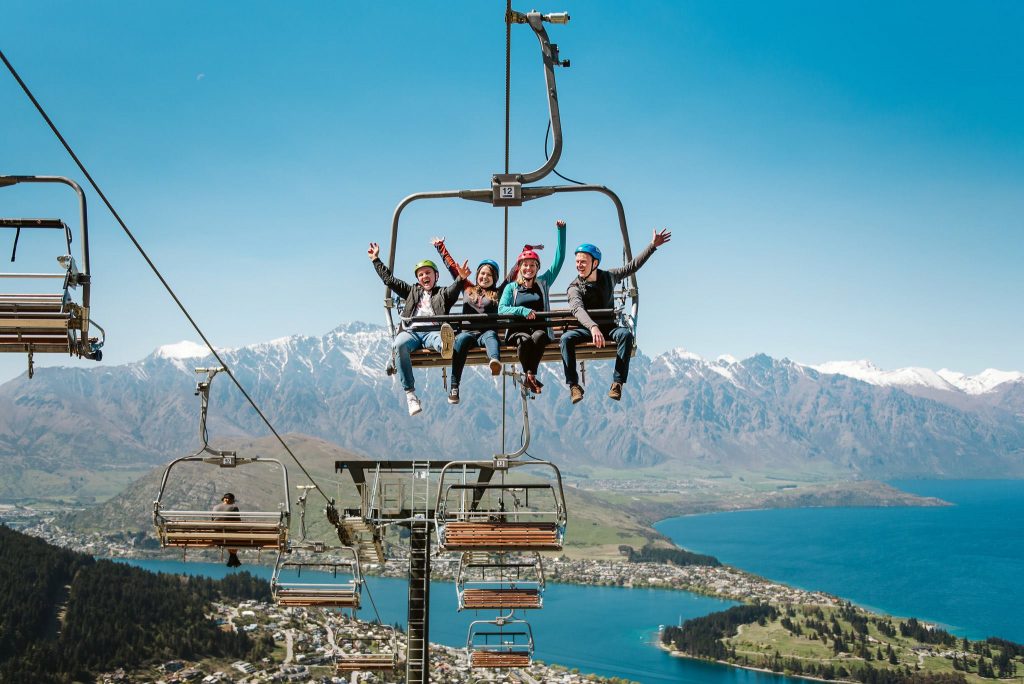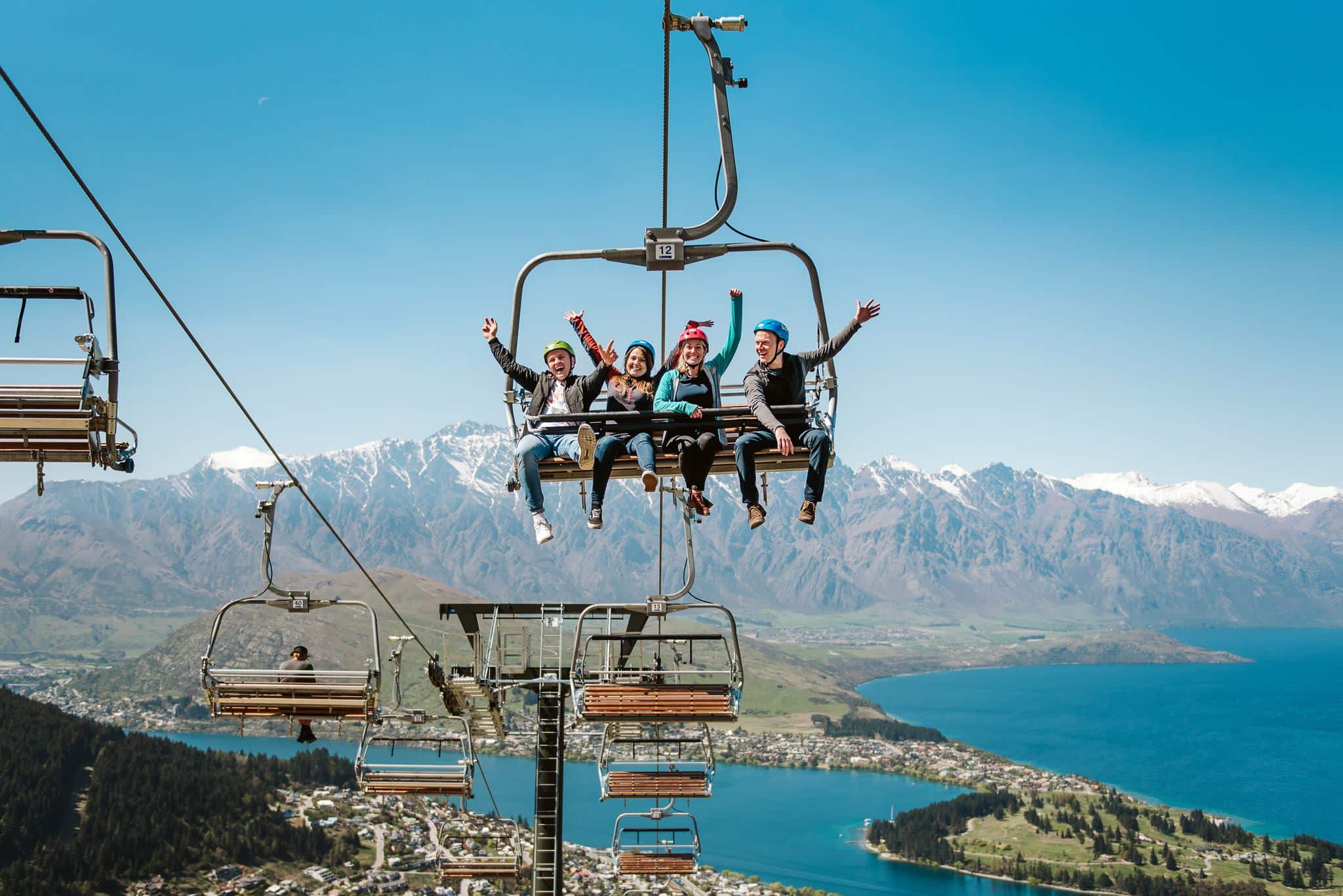 2. Go On A Sightseeing Cruise Via The Historic TSS Earnslaw Steamship
TSS Earnslaw is a 1912 Edwardian coal-fired steamship sailing Lake Wakatipu. It is, to date, one of the oldest tourist attractions in the area, as well as the only remaining commercial coal-fueled passenger steamship in the southern hemisphere. If vintage stuff fascinates the curious in you, this is a fitting activity for you!
Going on a cruise here gives you a behind-the-scenes pass to the ship's engine room. A tour also brings you to some must-see surrounding landmarks including The Remarkables, Walter Peak, and Cecil Peak. And if you want to make the most out of your day, you can also choose to combine it with other activities such as a guided farm tour, horse trek, barbecue lunch, or evening dining.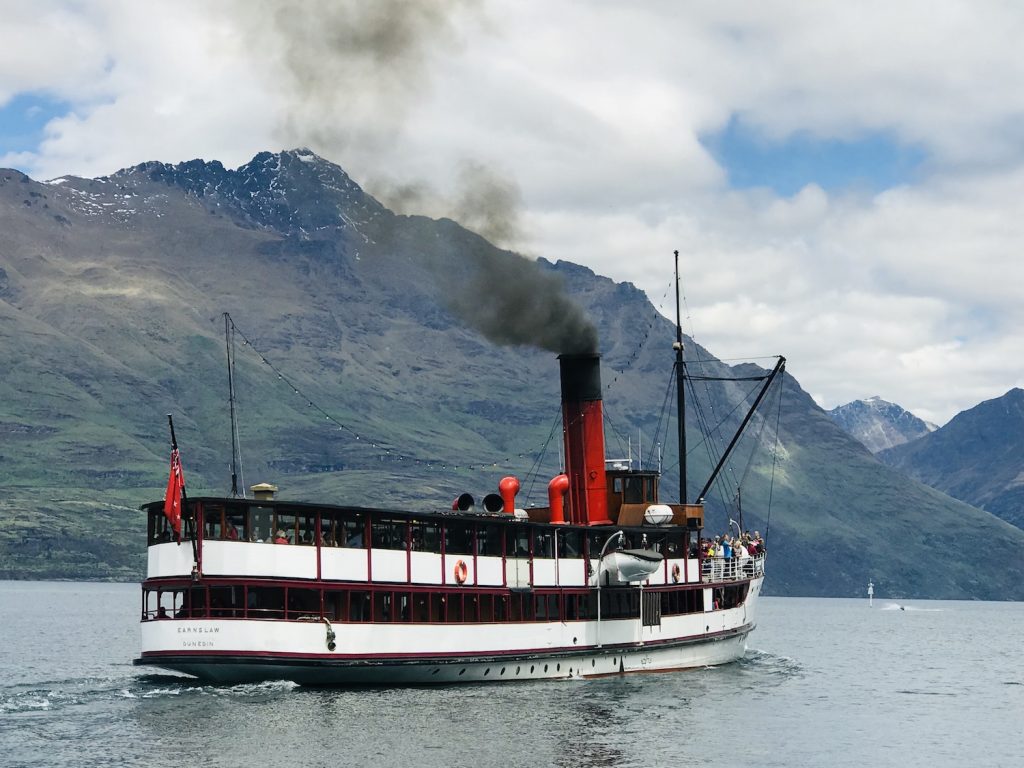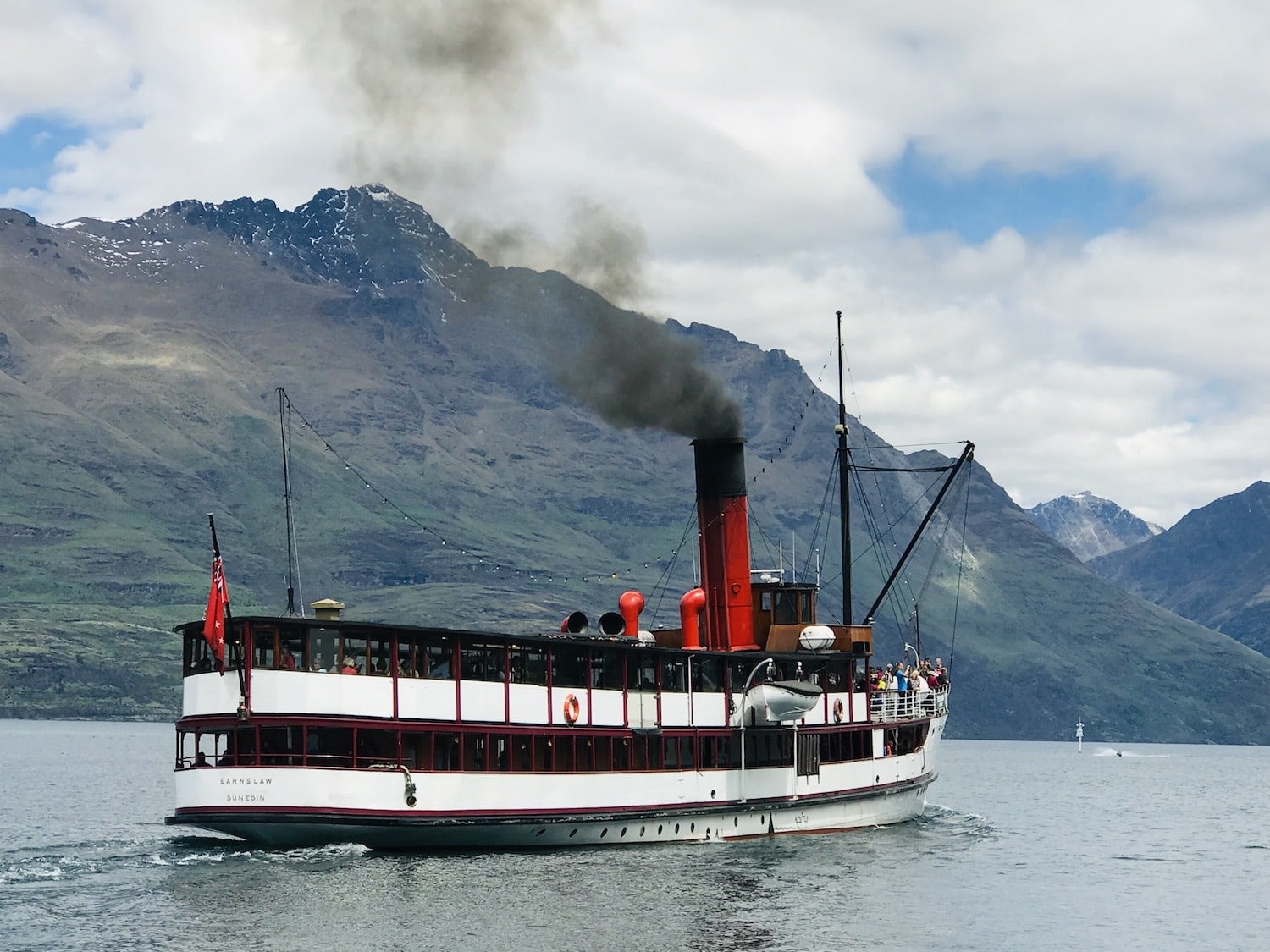 3. Discover New Zealand Wildlife At Kiwi Birdlife Park
With the town's rich natural landscape, it's no surprise how wealthy its wildlife is too. One of New Zealand's natives are the Kiwis.
These are cute flightless birds equipped with long and narrow beaks, with bodies about the size of a chicken. Get up close and personal with these creatures at Kiwi Birdlife Park, a family-owned bird park situated at the Upper Brecon Street in Queenstown.
Here, you get to meet and feed them, including other more species of native birds. The park also runs daily conservation shows to inform guests of their efforts to sustain these rare wildlife species.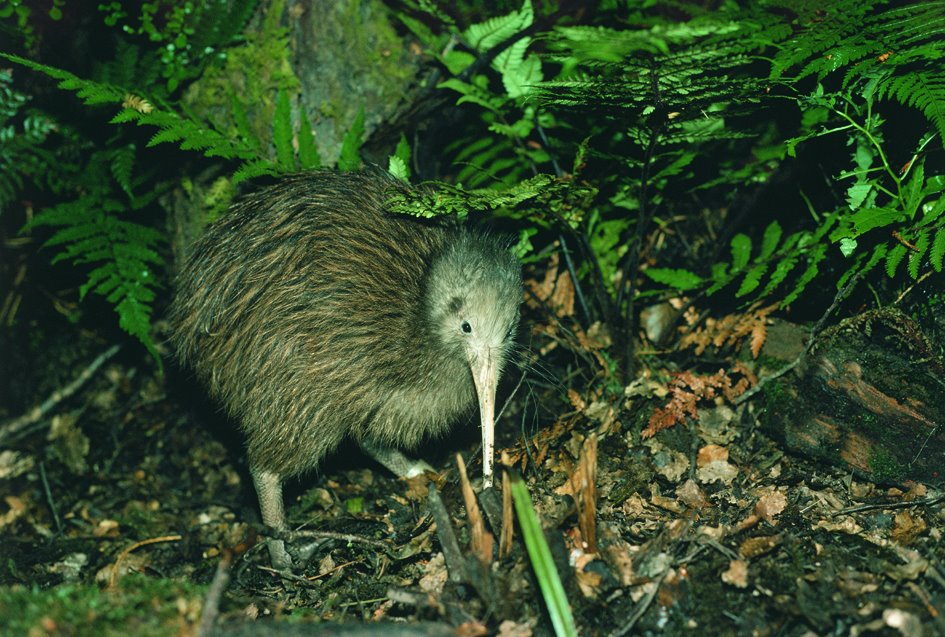 4. Conquer Narrow Canyon Walls On A Shotover Jet Boat Ride
Visiting with your travel buddies? They say you haven't really been to Queenstown if you've never tried the jet boat ride. Cliche as it may seem, but the experience just never gets old. Let's just say, the best memories almost always happen right here in Shotover River. Get on a thrilling 85kph ride along tall and narrow canyon walls.
Spin around the lake and enjoy Queenstown's scenic views with an extra pump of adrenaline rush. Prepare yourself for an unforgettable ride of a lifetime—from the moment you leave the base until the very end. This is definitely something you and your travel buddies will talk about for a long period of time!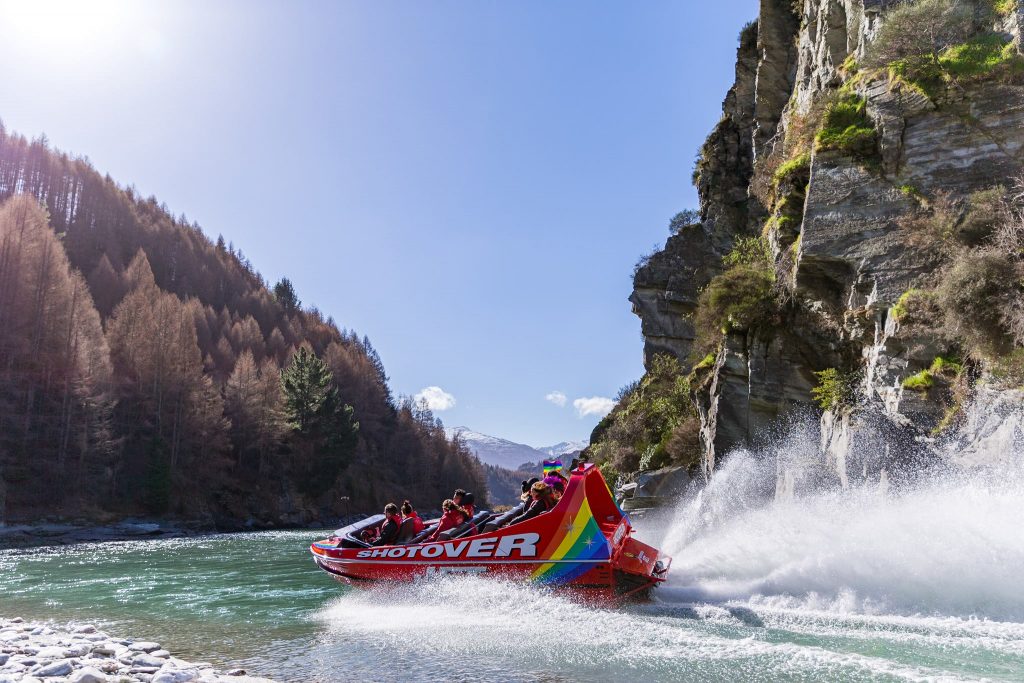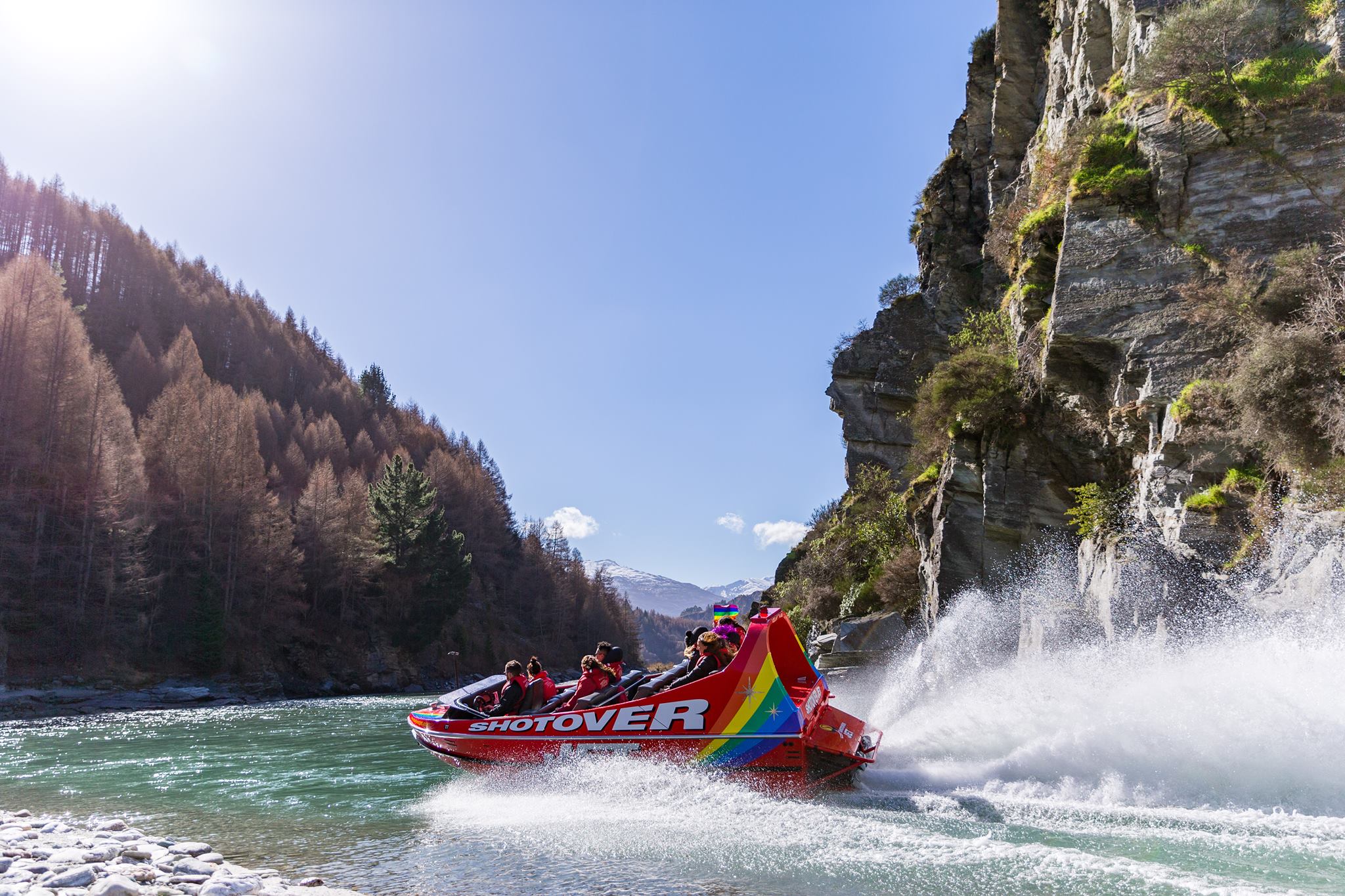 5. Go On A Wine Tasting Tour
Queenstown is the wine capital of New Zealand, located in the middle of the prolific Central Otago wine region. There are a whopping 200 wineries in less than an hour's drive, making this an attractive destination for wine enthusiasts. Because of its climate, extreme seasons, and unique soil structure, the country is able to produce sophisticated wines that the world enjoys today.
It's the world's southernmost wine region, and it's a vino lover's paradise, with plenty of incredible wine tasting opportunities to choose from. Wine tasting is an excellent travel activity, perfect for couples or groups of friends. The region's Pinot Noir is its most popular varietal, but there are many other delicious types of wine to explore.
Luckily, Queenstown provides convenient access to these must-see vineyards. Make your trip even more worthwhile by going on a wine tasting tour. Have a sip of some of the world's besting tasting Pinot Noir, Pinot Gris, Chardonnay, and Sauvignon blends. If you want to hire a car – and convince someone to be a sober driver – here are the best Queenstown wineries and cellars for a sophisticated self-drive wine tasting.

Or you might consider heading slightly further afield to the wineries of Wanaka…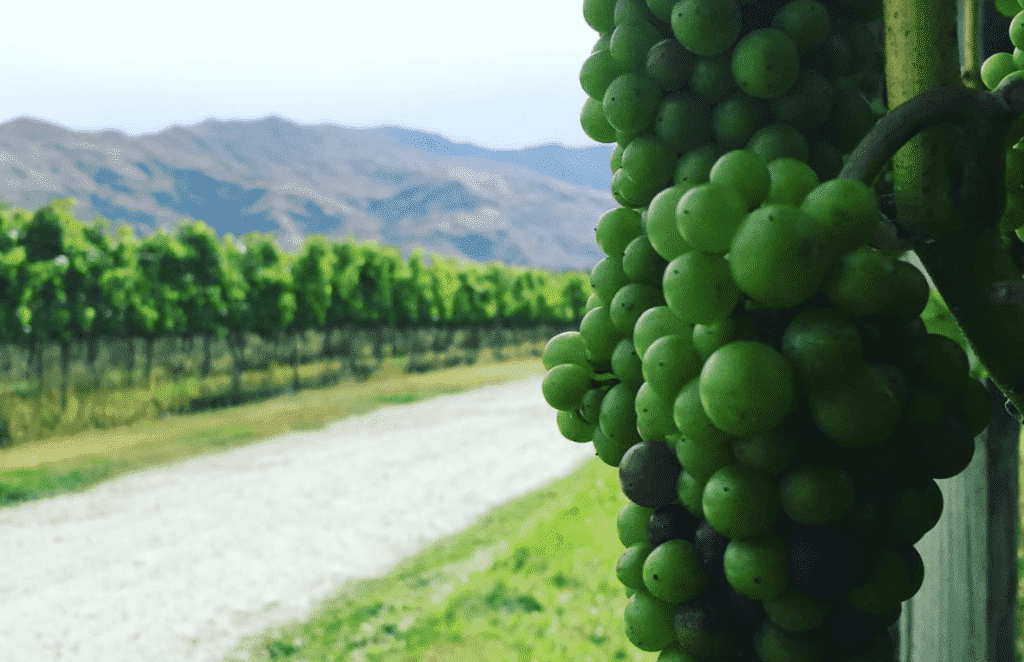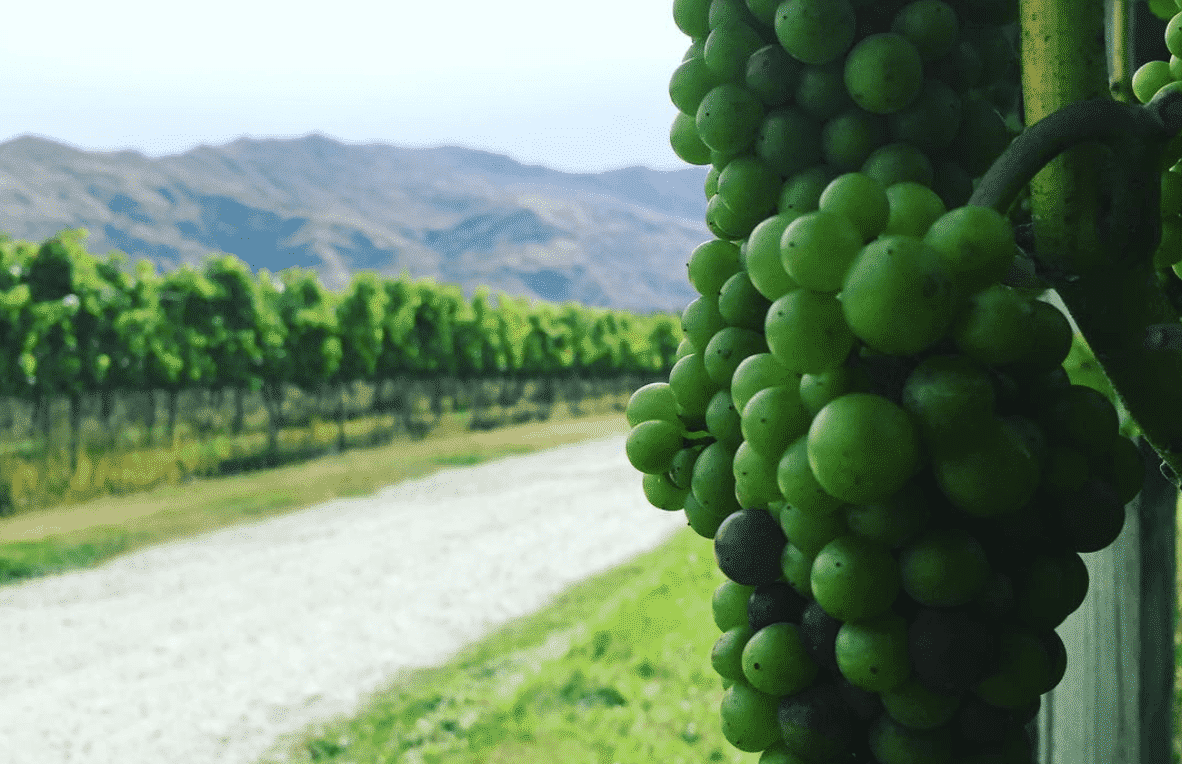 6. Taste New Zealand's Best Burger At Fergburger
Uknown to many, this quaint little village is also a destination for foodies. From meat to desserts, food is another reason to fall in love with the city. While there are so many food places that you should include in your must-try list, there's one thing that you should never, ever leave out at all cost. This is Fergburger.
Their amazing burgers melt in every eater's mouth, which is more than worth it for the price you will be paying. Their tap beers are the perfect combination to wash the big meal down your belly, so make sure to order that as well.
Because of its growing popularity, Ferburger has now become an attraction by itself. Prepare to queue up and understand what the hype is all about! After the cafes of Auckland and lunch at Brick Bay Winery – this is one of our favorite NZ foodie experiences…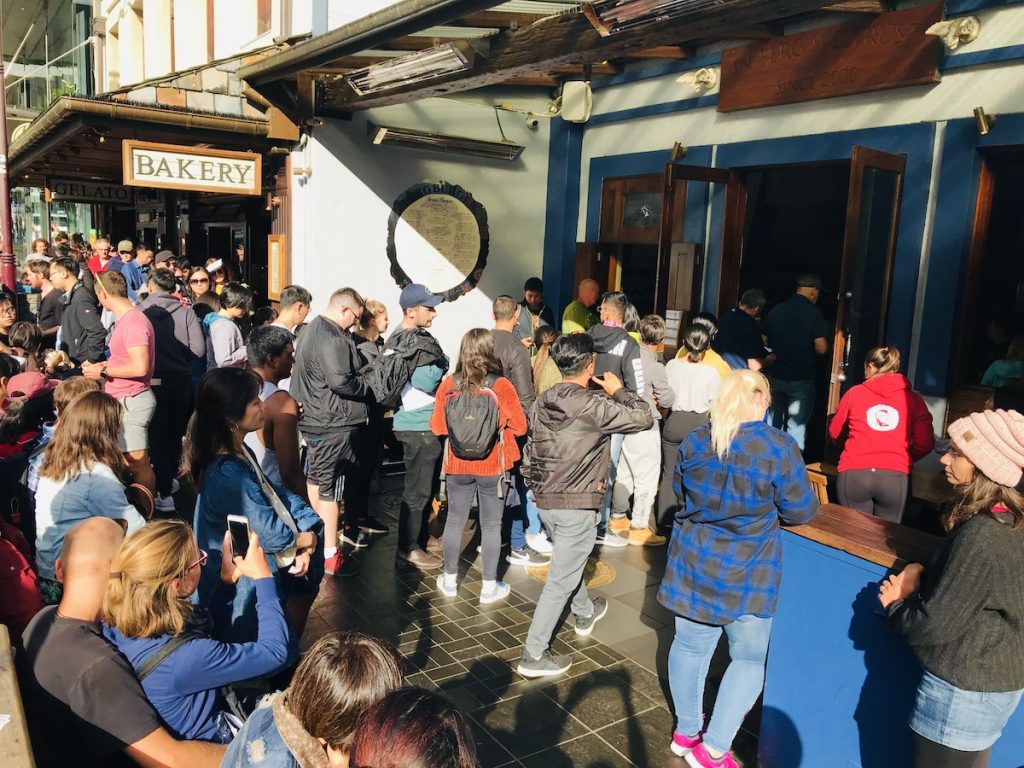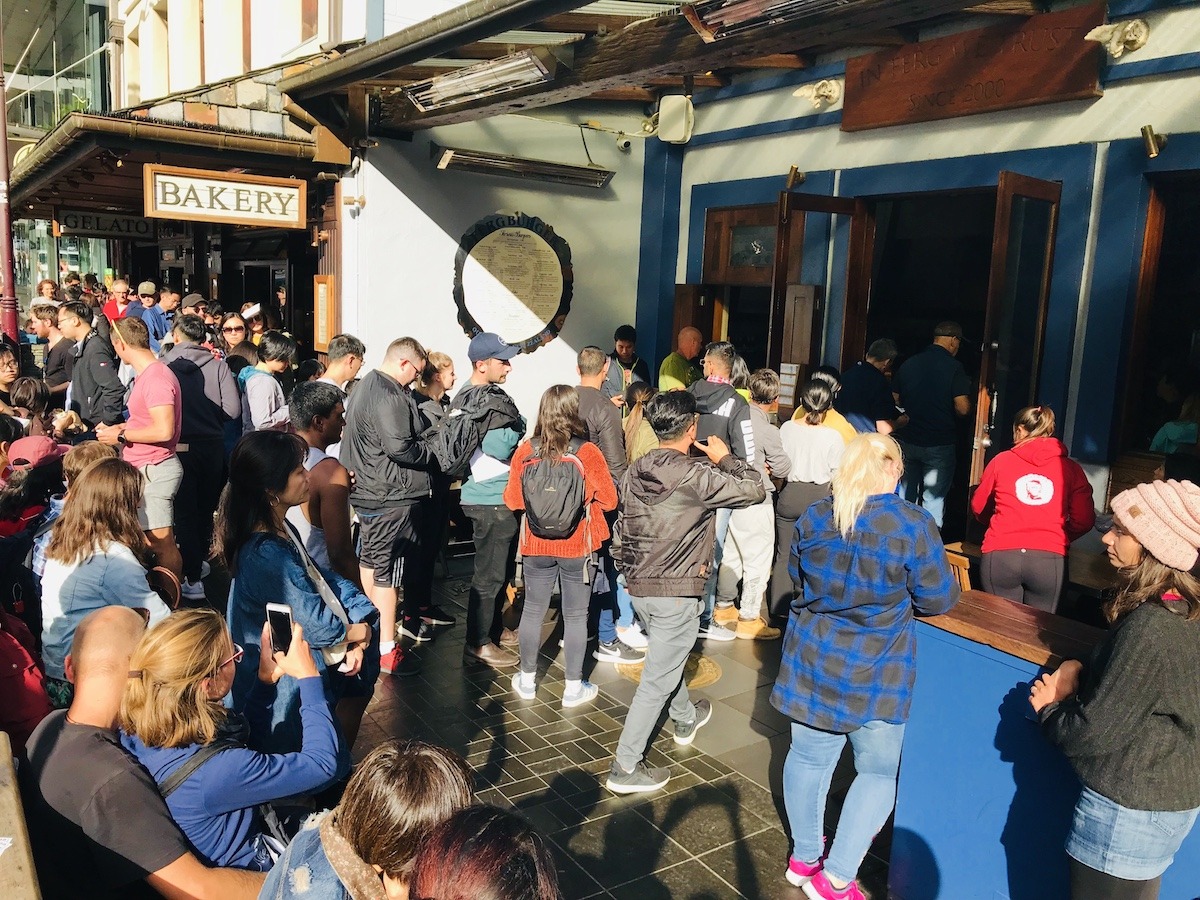 7. Enjoy The World-class Ski Fields Of New Zealand
Nestling in the heart of Southern Alps, the area offers spectacular mountains for skiers of every level. Whether it's your first or nth time to ski, here are perfect venues to enjoy New Zealand's fine snow. There are four ski fields near Queenstown, and the closest one would be Coronet Peak. Head over here for a ski trip and you're guaranteed for a good time!
Just a few additional tips, ski seasons run from June to October. These are the months when you can best enjoy this winter paradise. In terms of equipment, many shops offer door-to-door delivery to your accommodation. You can also rent from in-house resort rentals so you won't have to carry the equipment all the way to and from your place.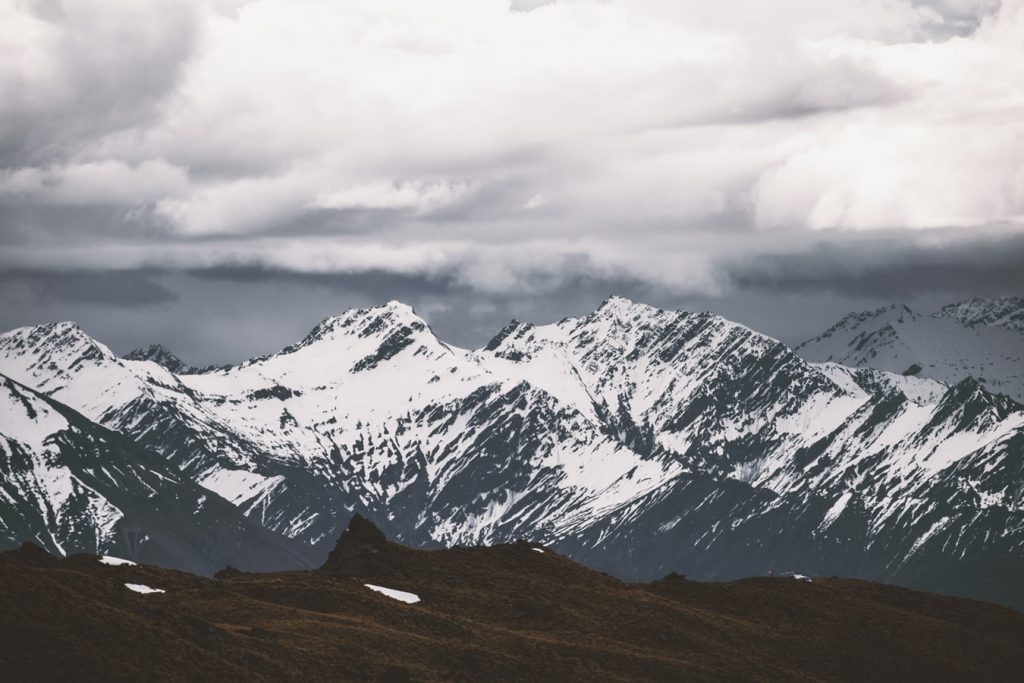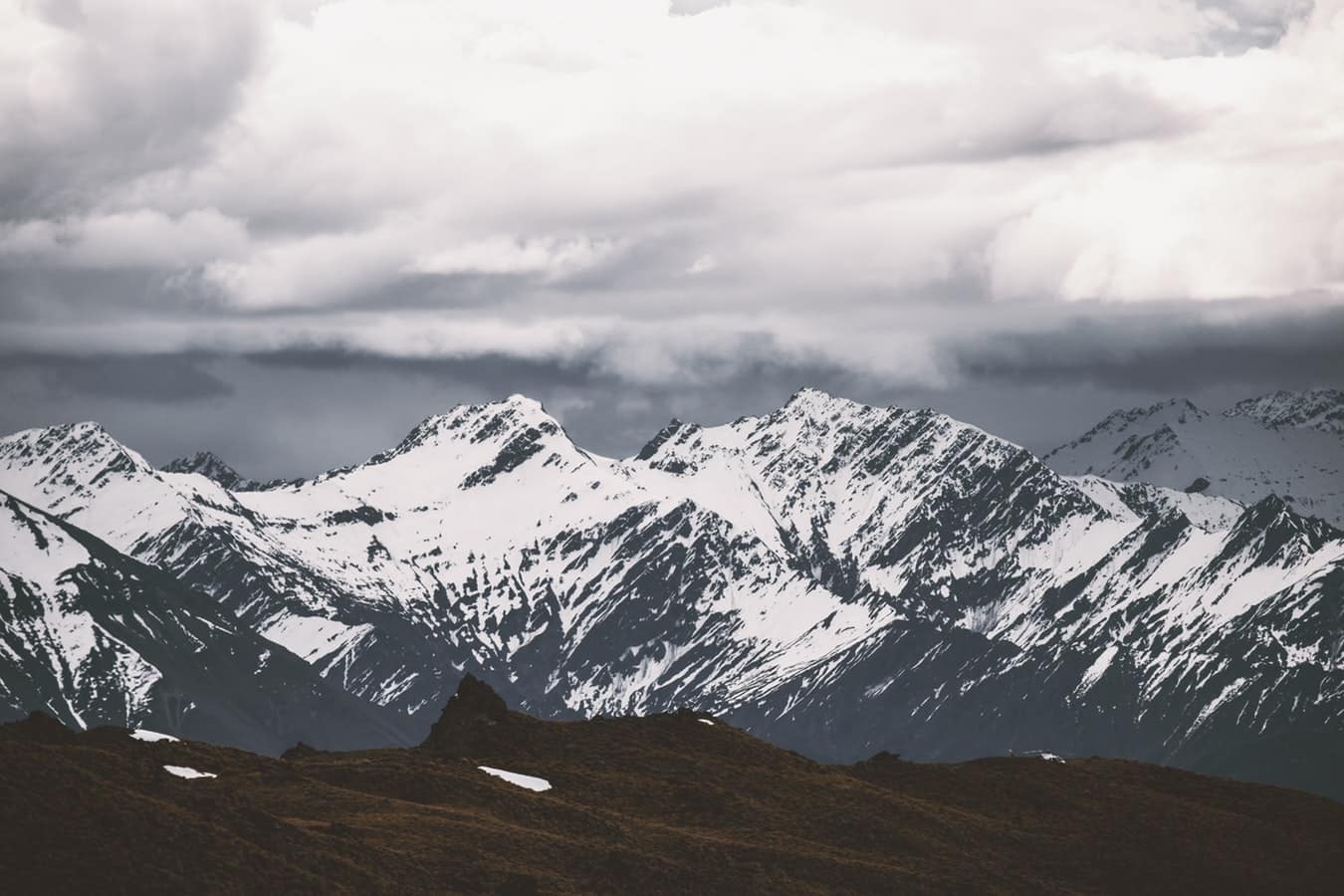 8. Lose Yourself On A Cool Night Out At Minus 5º Ice Bar
If you're looking for a unique way to enjoy Queenstown's party scene, head over to Minus 5º Ice Bar and you're in for a literally cool night. From furniture to shot glasses, everything here was made out of carved ice. This bar is not just for adults though. Families with children will also enjoy here.
There are 18 tonnes of crystal clear ice architecture that are set to capture the hearts of kids and kids at heart, plus mocktails which can be enjoyed by non-alcohol drinkers in a cool ice glass.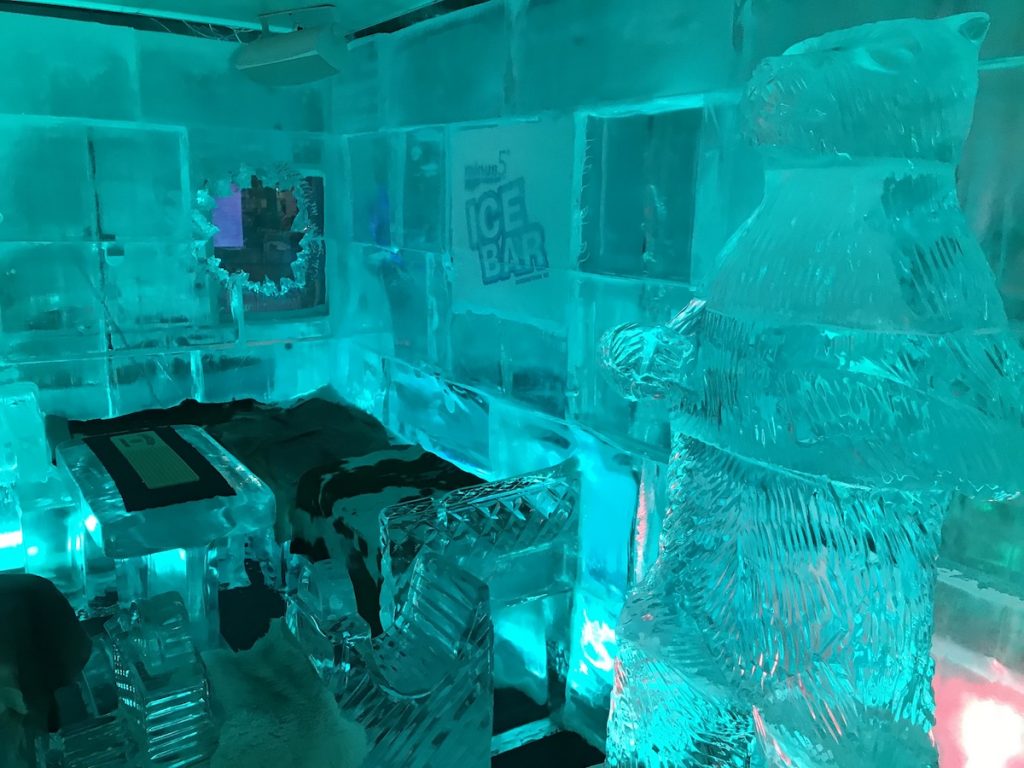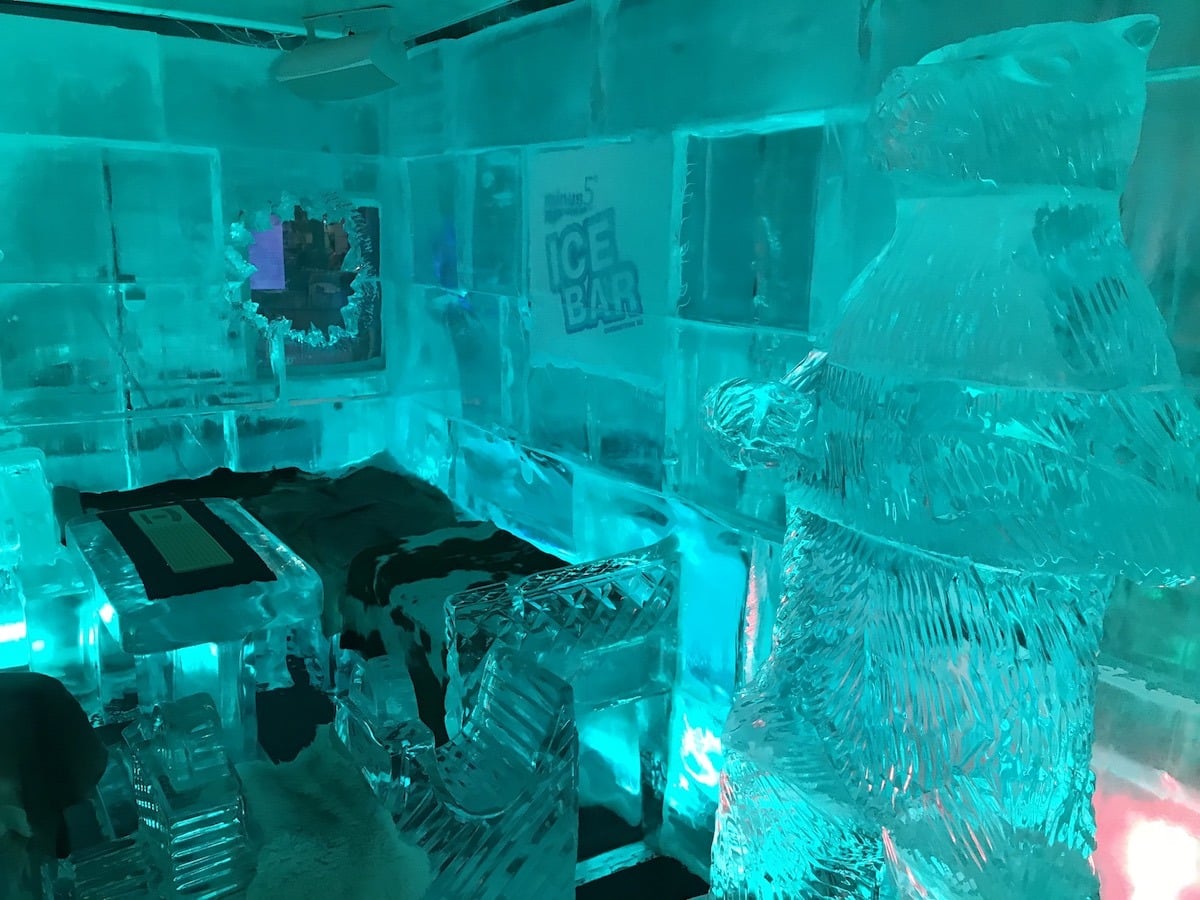 9. Go On A Milford Sound Day Tour And Explore New Zealand's At Its Best
What good is going to New Zealand without seeing the Milford Sound with the naked eye? This attraction right here is the most sought-after one in the country—the one you often see on postcards, magazines, social media photos, and whatnot.
It is a picture-perfect fusion of natural features, from spectacular peaks to pristine waters. We even have a guide for how to do it self-driving if you are interested in renting a car. You could also opt for an overnight cruise at Milford for the ultimate experience…
We suggest heading here for a scroll-stopping Instagram photo! Apart from that, there's a bunch of daytime activities to do here too including kayaking, diving, cruising, and picnic, which you can surely enjoy with your favorite travel buddies!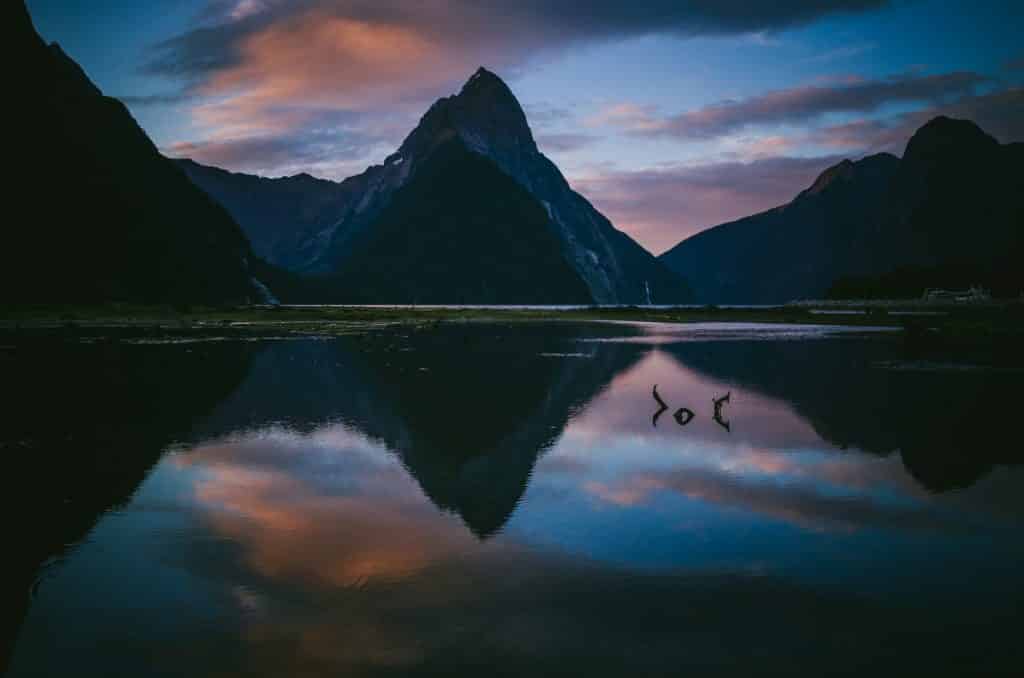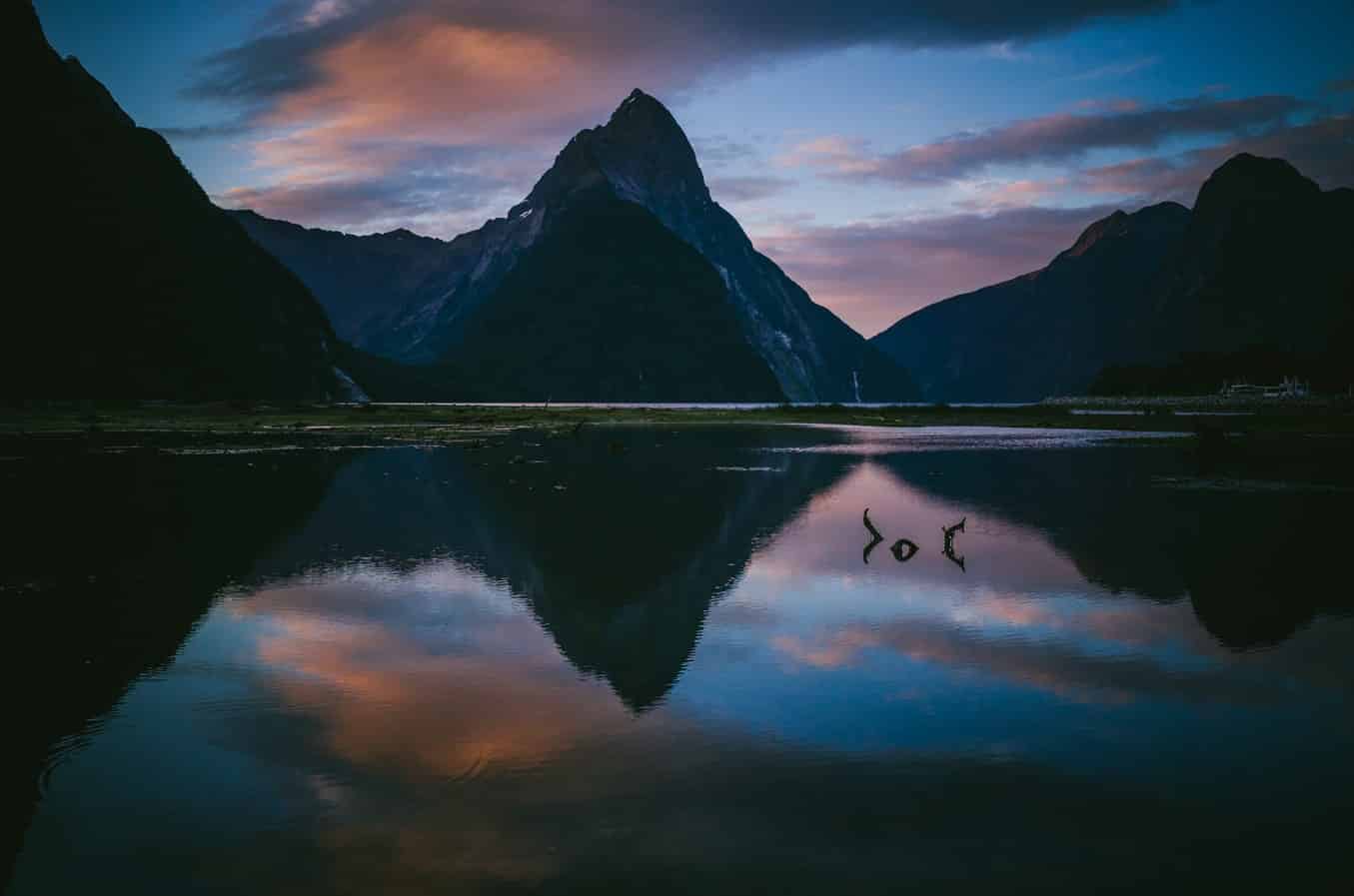 10. Cap Off Your Trip With A Blood-Pumping Skydiving Experience
Of course, a trip to Queenstown is never complete without trying out a heart-pumping, adrenaline-inducing, thrilling challenge. After all, this is what the town is most famous for.
Bungy jumping is arguably the most popular extreme activity in the whole island, given that it originated in this very place. But we want you to take a more challenging adventure. Do a free-fall at one of the most magnificent places in the world! This is how you cap off a New Zealand getaway – jumping out of a plane and literally falling into one of the worlds best views.
We're telling you, the adrenaline rush, coupled with an unparalleled view of the island is worth the triple heartbeat!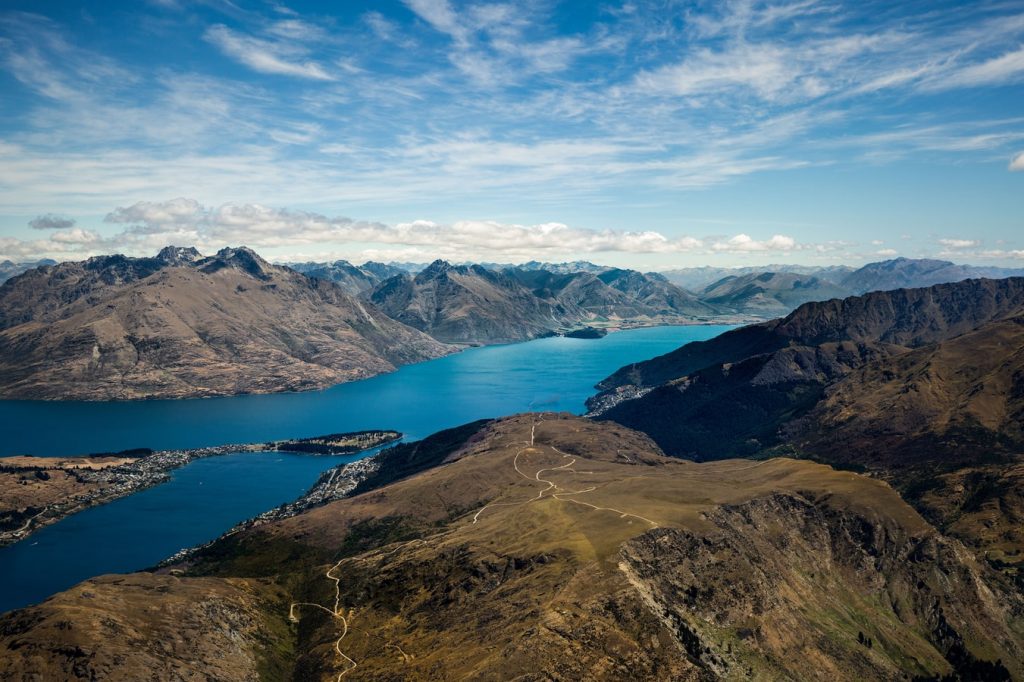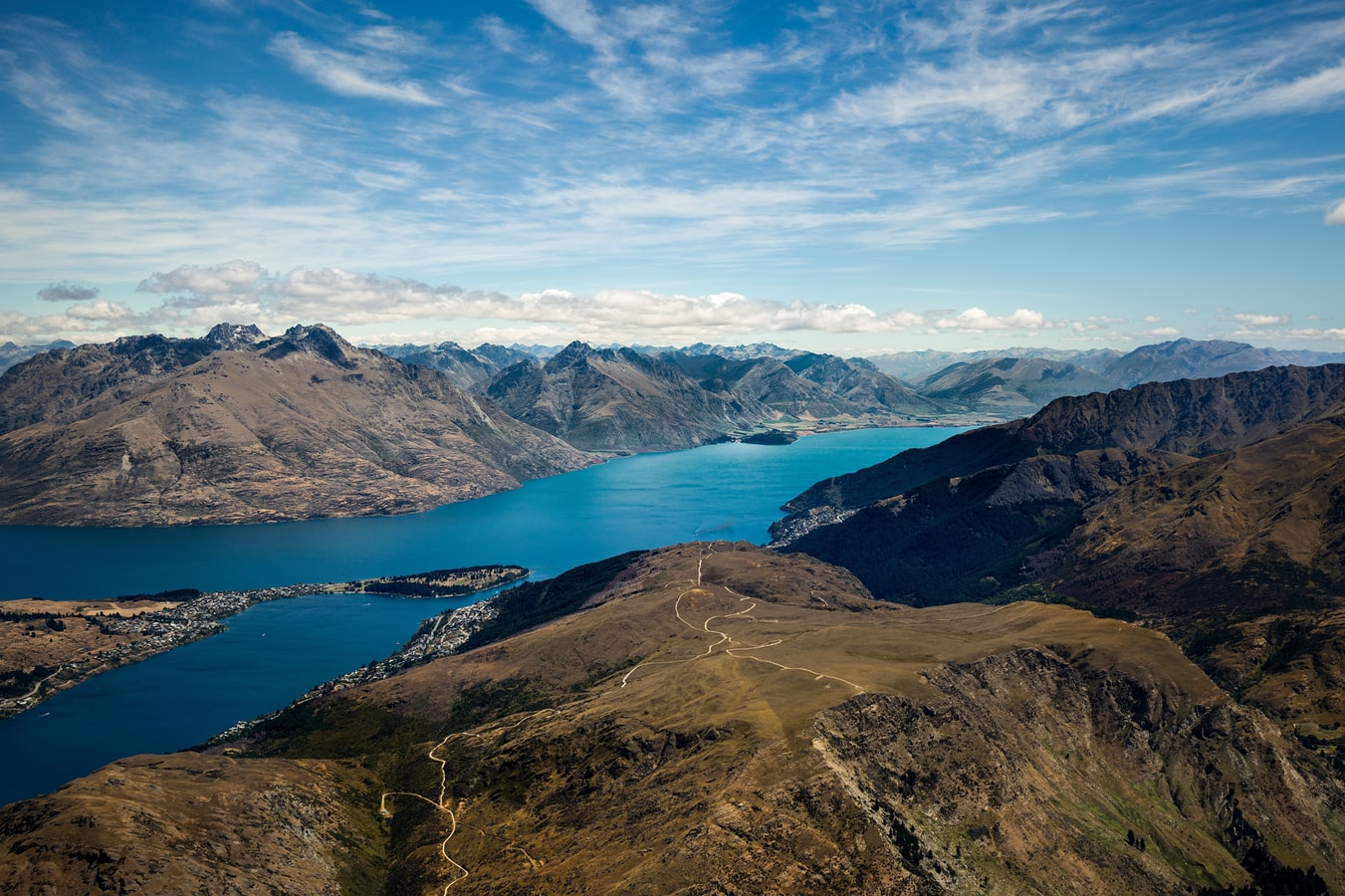 Further Things To Consider Before Any Adventure
Now you're all set and prepared to explore our big wide world, why not sort out everything else out all in one go? If necessary for your travel plans make sure you have brought proper travel insurance, protected your privacy by getting a secure VPN, compared all the top hotel booking sites to find just what you're after, reserved an unbeatable rental car price and - of course - booked the best flight deals!
Or maybe just forget it all and go for a last-minute cruise or effortless tour instead?
Many budget travelers (including me) indulge in worldwide airport lounge access, so we can experience luxury while still slumming it in economy. Naturally, we would never leave home without a more general travel guide since we couldn't possibly cover everything here!
Just add an adventurous attitude and plenty of smiles - they go a long way - and that about covers it all! Now go out, find your own path and don't forget to share your best inspiration stories with me on Facebook, Twitter, and Instagram...I'd love to hear from you!