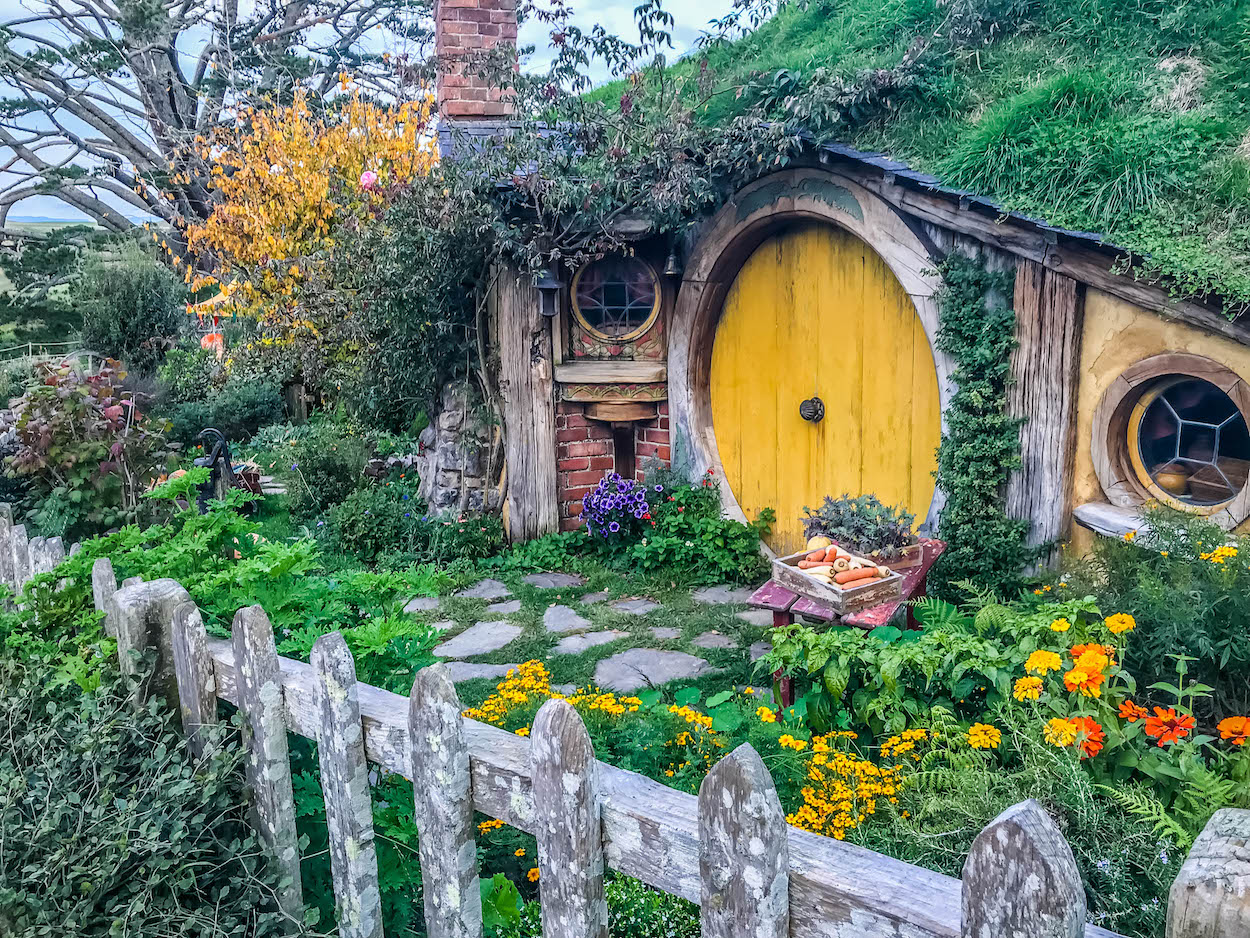 We all know that Lord of The Rings was essentially a nine-hour, three movie long advert for the beautiful landscape that is New Zealand. JRR Tolkien's Lord of The Ring's books have so far resulted in a total six films, seven if you include the most recent movie about his life 'Tolkien' (set for release in 2019).
All of this incredible film and book content means that chances are that if you're under the age of thirty, the first you heard of New Zealand was from the Lord of The Rings franchise.
Although many of the locations featured in the films are real, and the sprawling landscapes remain untouched to this very day, many of the locations had to be created. NZ is host to one of the greatest special effect's studios in the world, another product of the success of the Lord of The Rings movie universe.
Some locations, however, were truly created and remain a relic of the cinematic history of the country. Hobbiton, the town that both Bilbo Baggins and Frodo called home is one such place. This mythical location became open to the public in 2002, and since has become one of the most visited attractions on the two islands, garnering around 300,000 visitors every year.
Here are 5 reasons why travelers keep flocking to Hobbiton, year after year…
[one_third]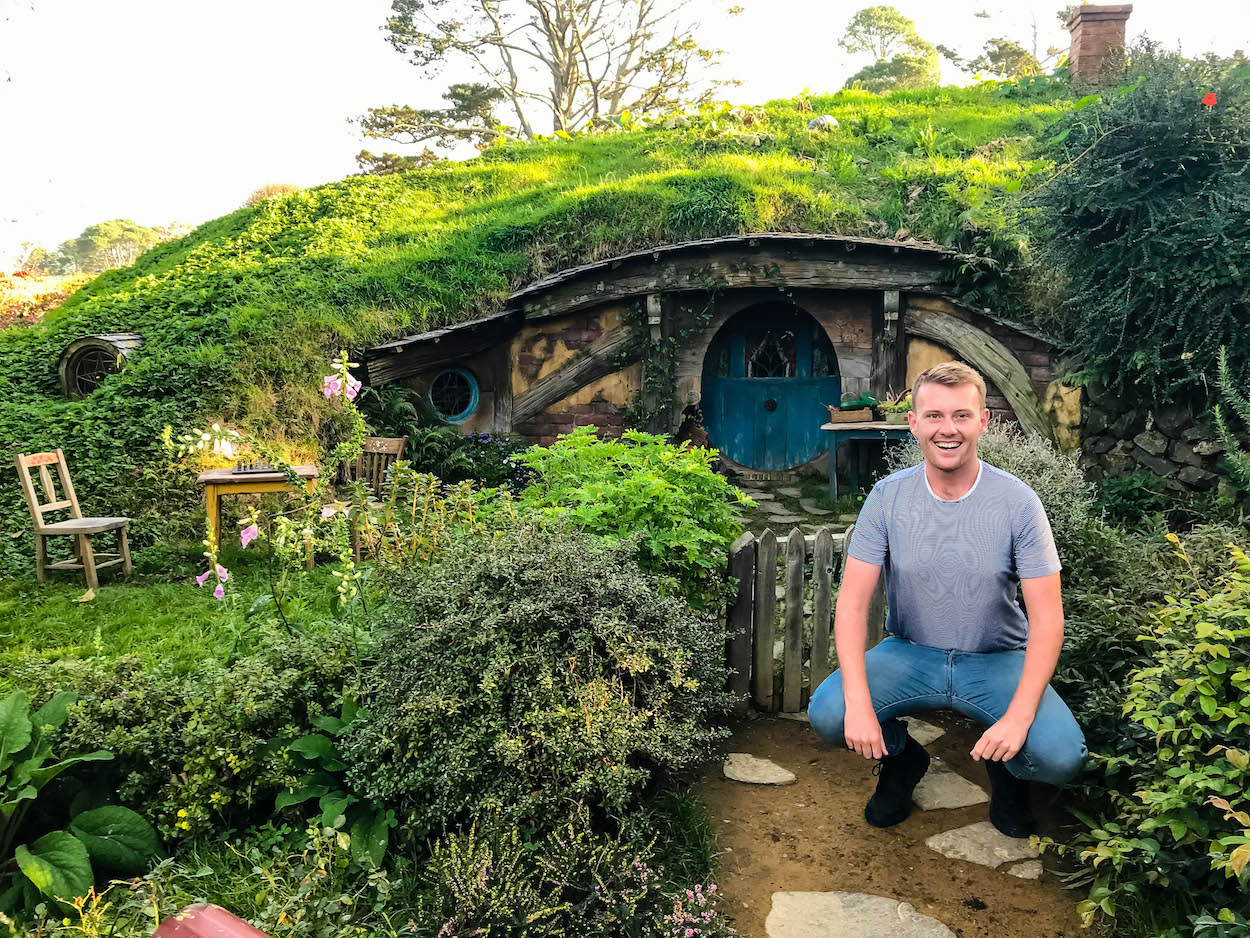 [/one_third][one_third]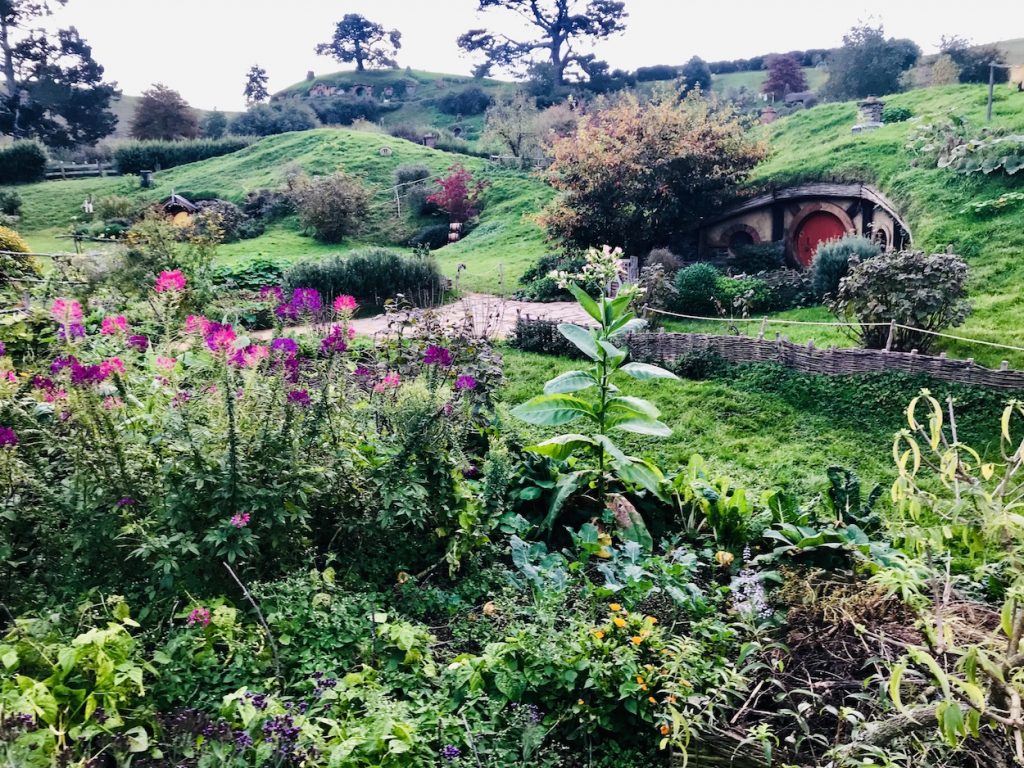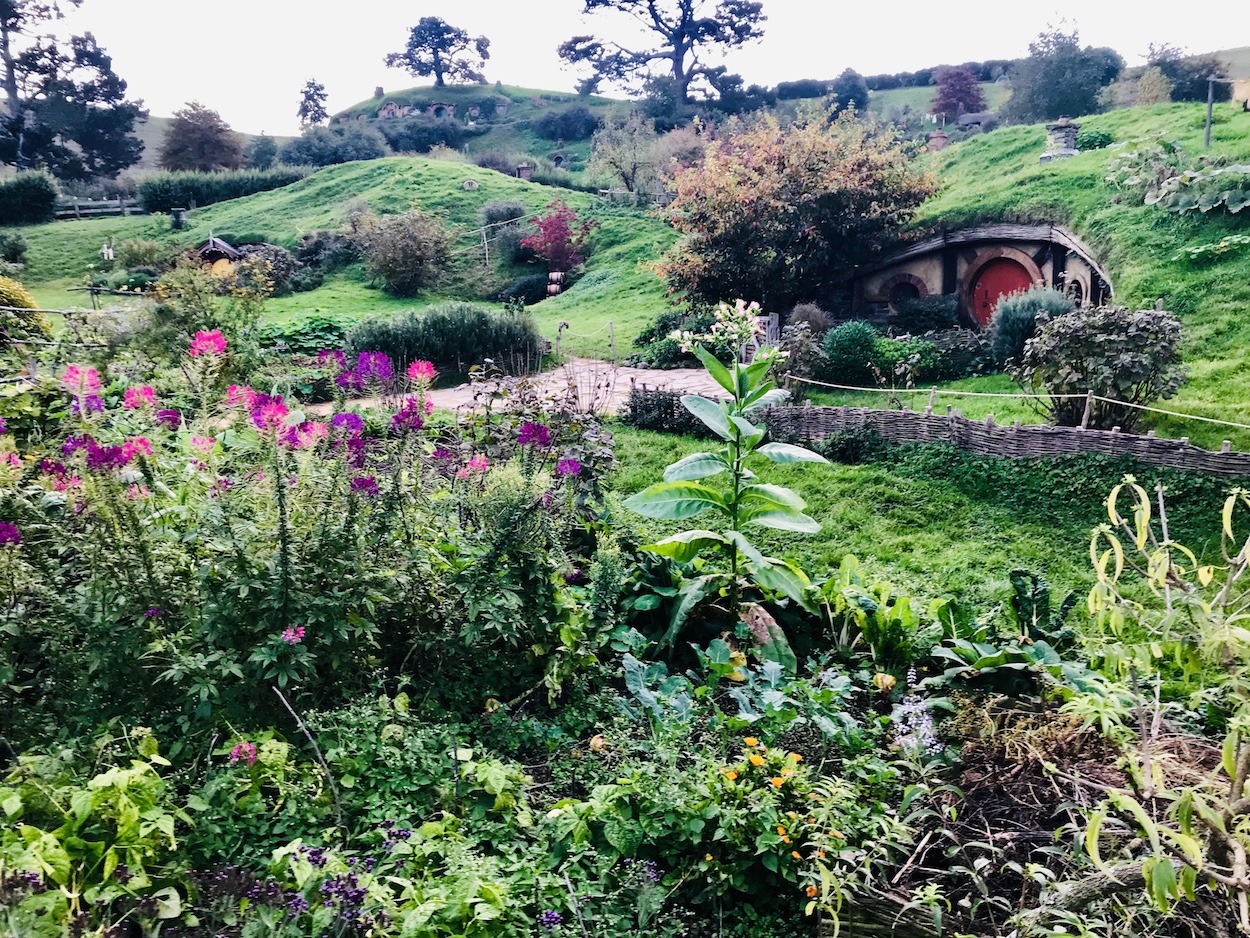 [/one_third][one_third]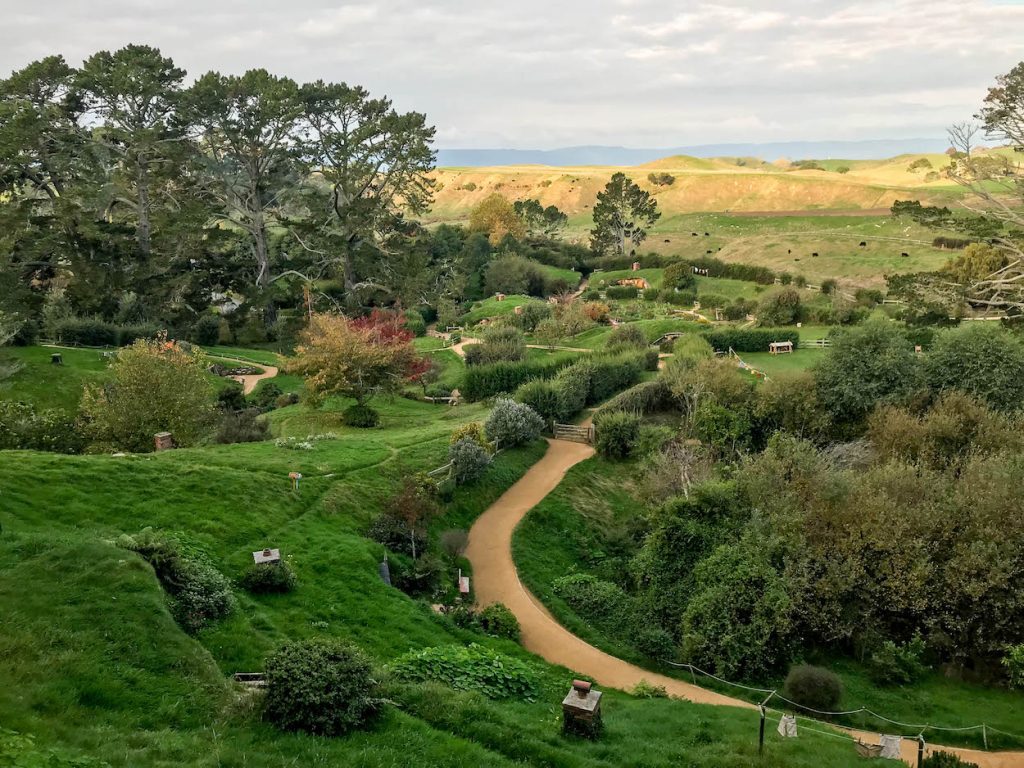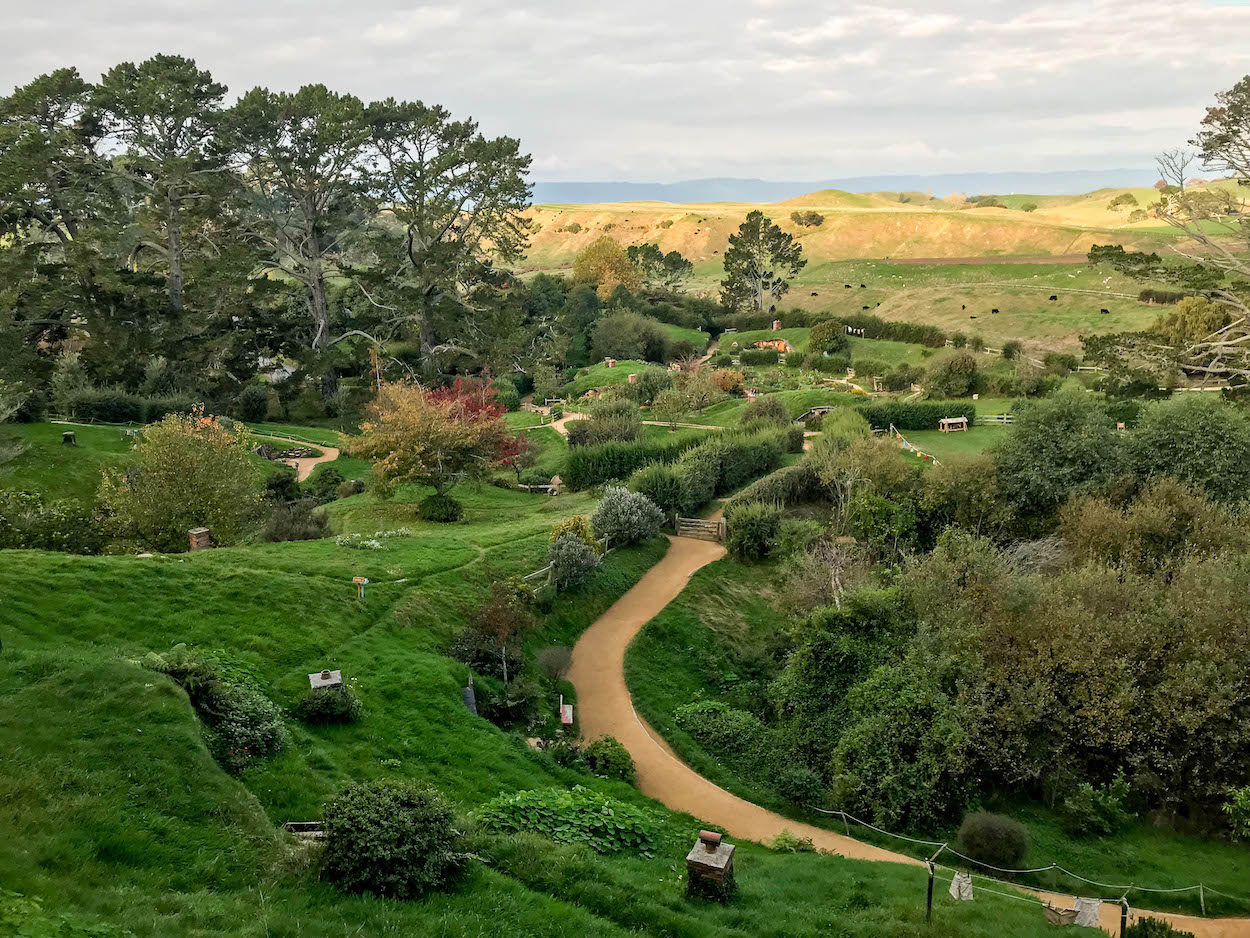 [/one_third]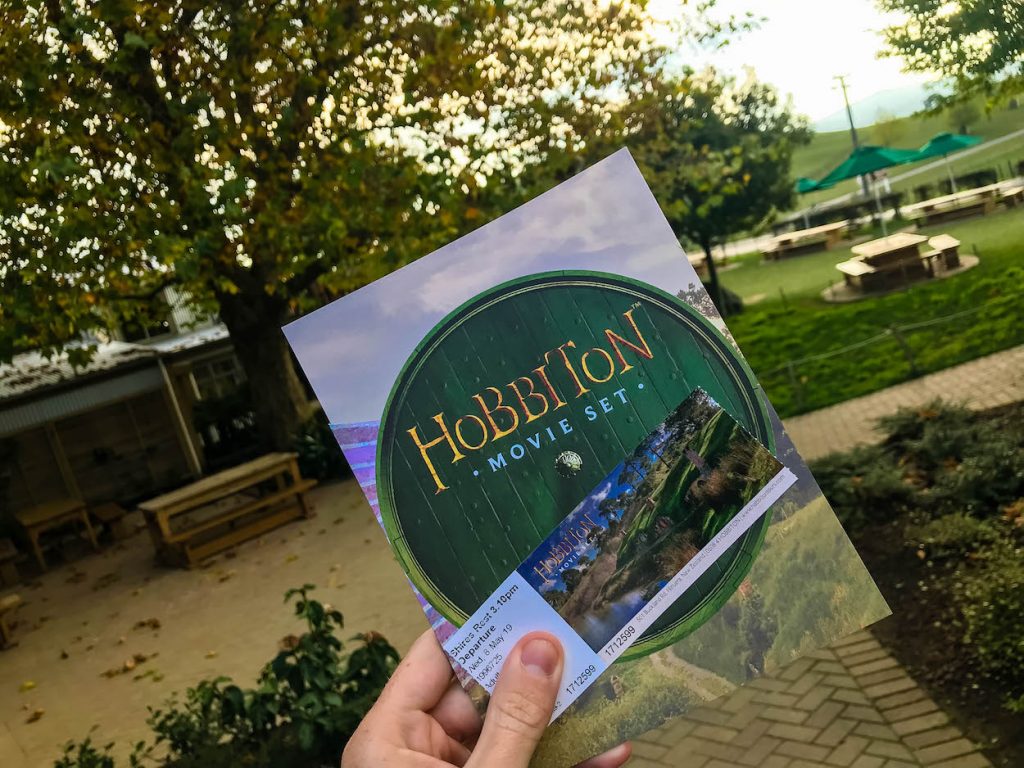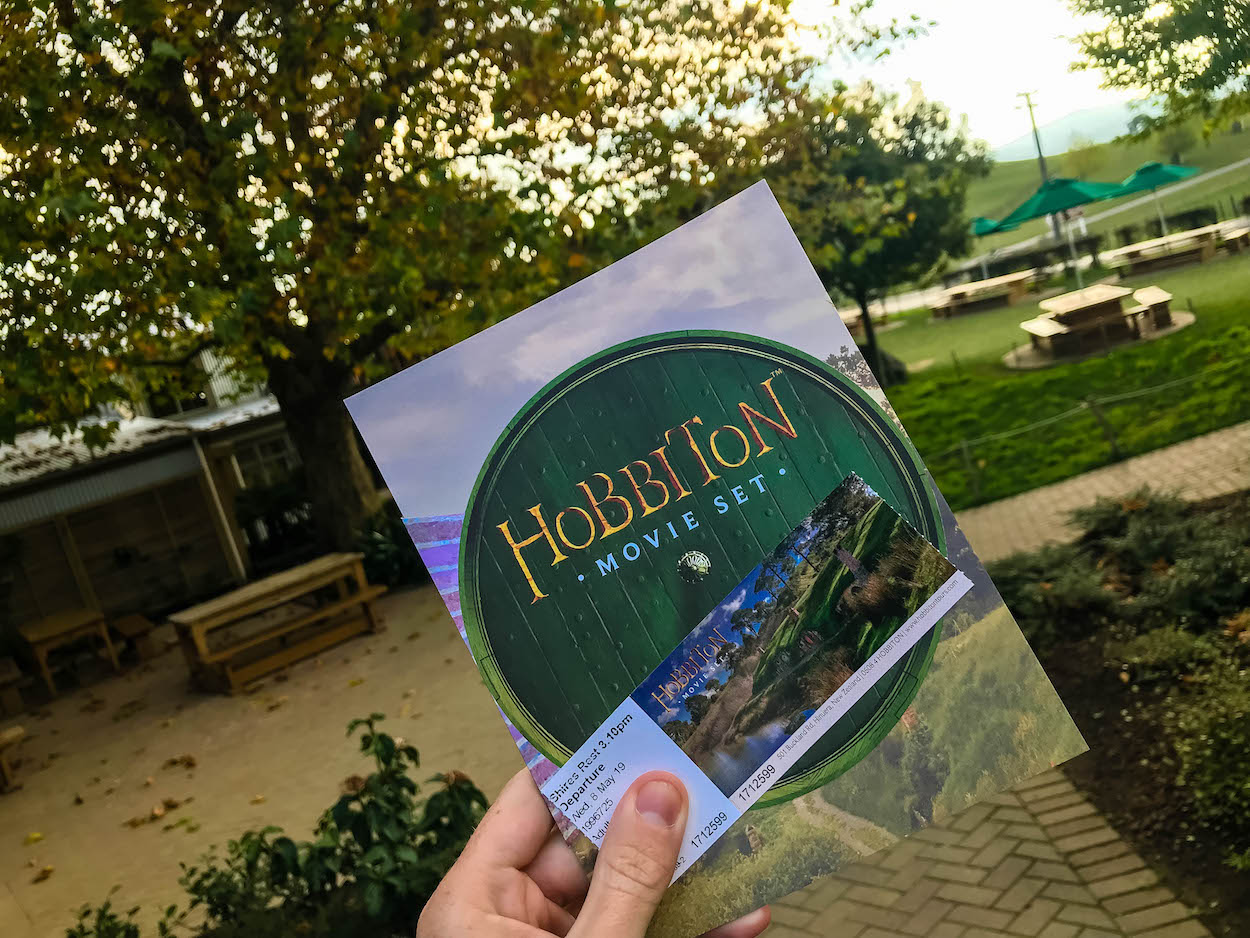 #1. You Don't Have To Be A LOTR Movie Fan To Enjoy Hobbiton.
Hobbiton is an incredibly beautiful town, that just so happens to have been built for use in Lord of The Rings. It's hard not to feel like you've just walked into an incredibly beautiful little country village. Even in you haven't seen the movies, the idyllic village setting may feel familiar to you.
Tolkien's inspiration for the Hobbits came from old English country villages, with small little cottages and green rolling hills. It is supposed to be a fantasy version of a cute sleepy village town. With so much of the world built in the 21st century, there aren't many places, and even fewer outside of Europe, where you can experience that kind of building, atmosphere and culture.
You can find fully working and functional carts filled with hay bales ready to be attached to the back of ponies and shire horses. Hobbiton is a fantasy reality of what life could be like if we all slowed down, stepped away from technology and went back to the land.
It's not every day that you get to stumble into a fully imagined world, and it's hard not to be impressed and dedication that went into the fully realised creation of one man's imagination. The guided tour gives all sorts of secrets and details into the making of the films and the sets and some of the facts and figures will astound you.
Every single piece of Hobbiton comes from one man's imagination. When standing amongst the green hills, flowers and little round wooden doors you consider that it's the result of something written one hundred years ago, well that's quite something.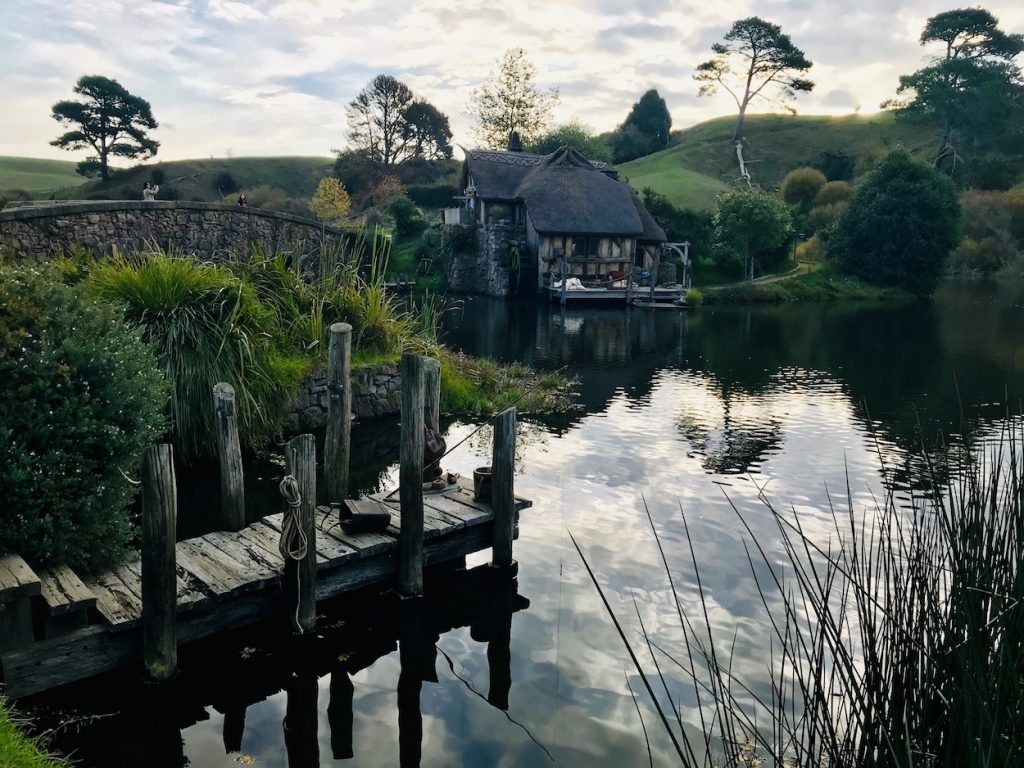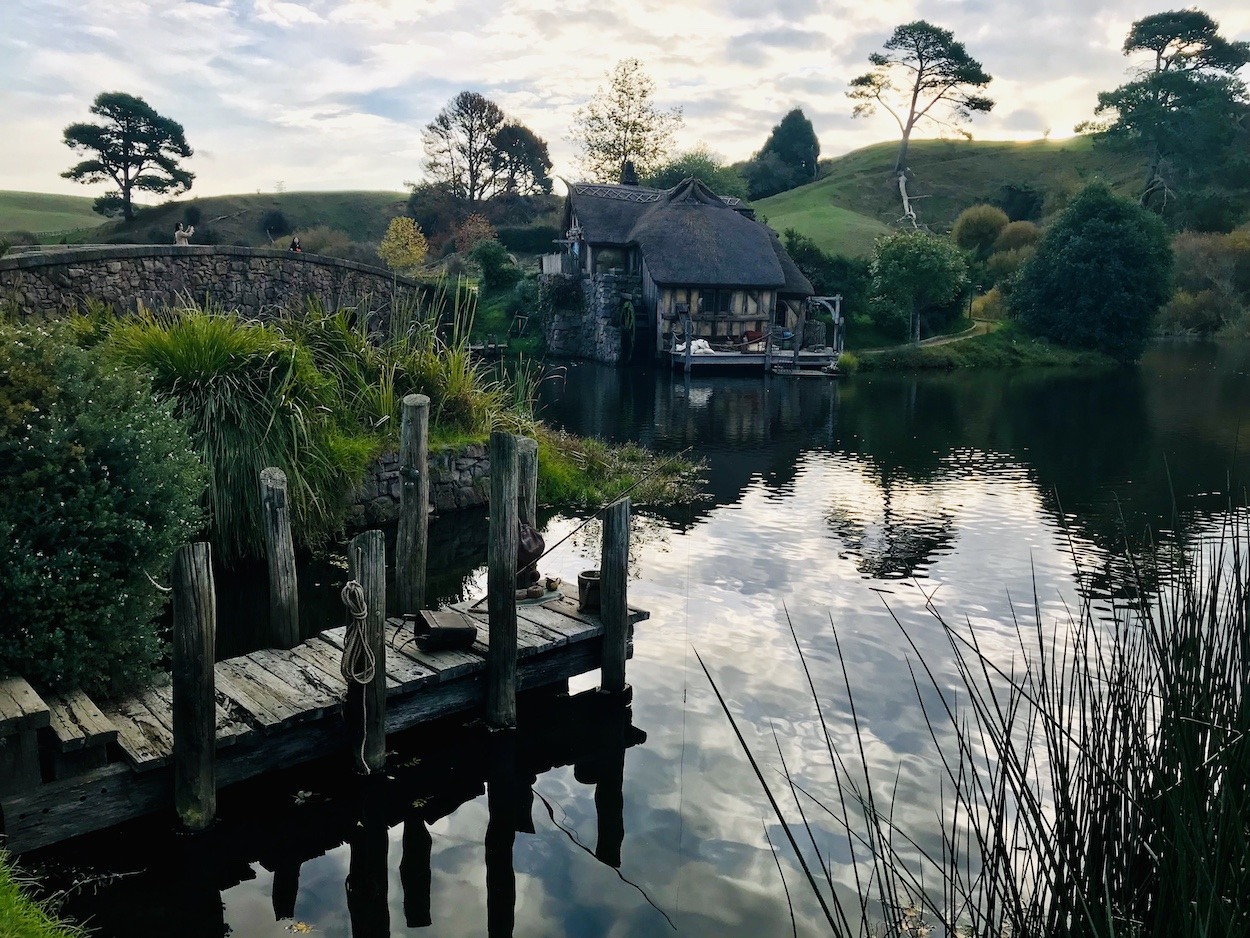 #2. It Just Happens To Be Parked In One Of The Most Beautiful Locations In The World.
Matamata, the town closest to Hobbiton is two hours south of Auckland on New Zealand's North Island. To the East lies Kaimai-Mamaku Forest Park. Hobbiton and Matamata themselves are in the region of Waikato, a region famous for its nature-based tourism and underground mysteries.
If cinema magic isn't enough for you, then there a host of other activities within a two-hour drive of Hobbiton that range from beautiful to downright incredible. On the eastern coast, you can find the town of Raglan. The town has developed into a surfing hub in recent years but is also famous for its black sand beaches and incredible coastline.
Slightly closer to the hobbit town you can find the Te-Waihou walkway that follows the Waihou river up to the simply magnificent Blue Spring. The blue color is produced by the water is almost completely clear creating a strange ethereal effect. Just another otherworldly mystical location to be found in Waikato.
The final thing to visit whilst around Hobbiton is the Waitomo Caves in the Northern regions of Waikato. Visitors can opt for a variety of different tour options ranging from friendly to adventurous. Whatever you choose, you'll see stunning stalactites and the glowing thread of New Zealand's native glow worm, which lights up the caves rooves. Now, none of the Lord of The Rings series was actually filmed here, but you never know what you might find in the dark.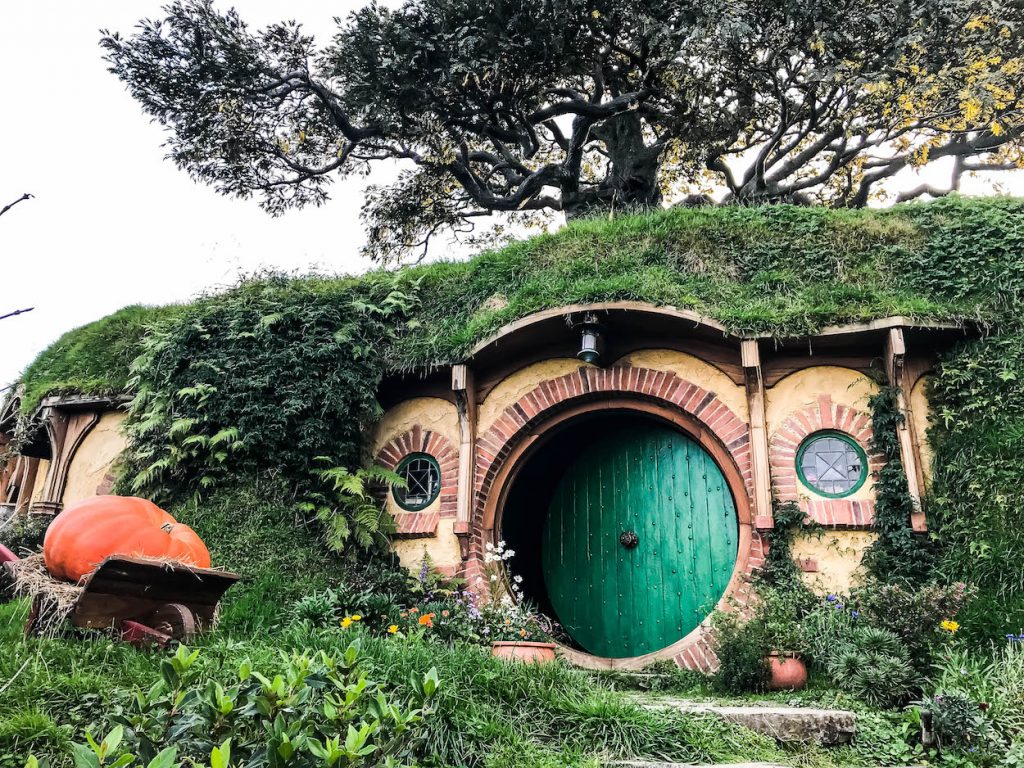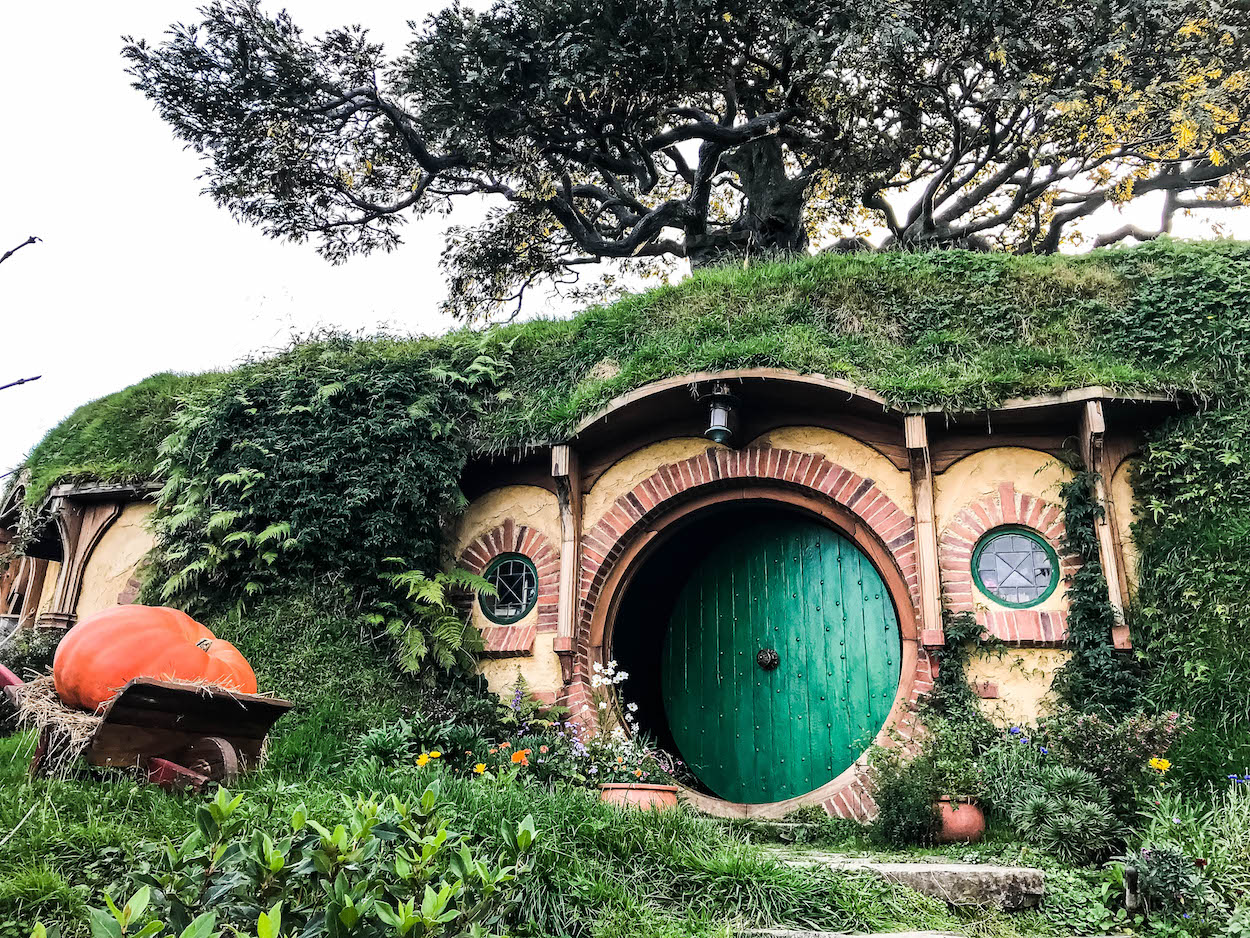 #3. We All Know Hobbit's Loved To Party.
It's well known amongst LOTR fans that hobbits will find any excuse to put together a party and find time for a drink. That's why the full Hobbiton movie set tour includes not only a 2-hour tour but also a visit to Green Dragon Inn.
The Green Dragon Inn is the very popular local watering hole in Hobbiton, and a must-see for any who plan on visiting. You'll be able to taste some of the finest hobbit ale, handcrafted and available exclusively in Hobbiton, the only place in the world where you can get a true taste of Lord of The Rings.
If you arrive at the right time, you may be able to catch some of the special events held at Hobbiton throughout the year. The Hobbiton beer festival arrives in town at the end of October bringing with its specialty Southfarthing drinks on tap all evening. For two days a year, Hobbiton celebrates its beer festival.
The standard Hobbiton set tour tickets are $NZ 84 for Adults and $NZ 42 for children aged between 9-16 years old. Any children that you bring along under the age of nine go free!
IF you're looking for an immersive or festival experience, check the website for details on dates and ticket prices. Or we recommend these advanced ticket purchase options which are normally even cheaper than going direct…
[one_third]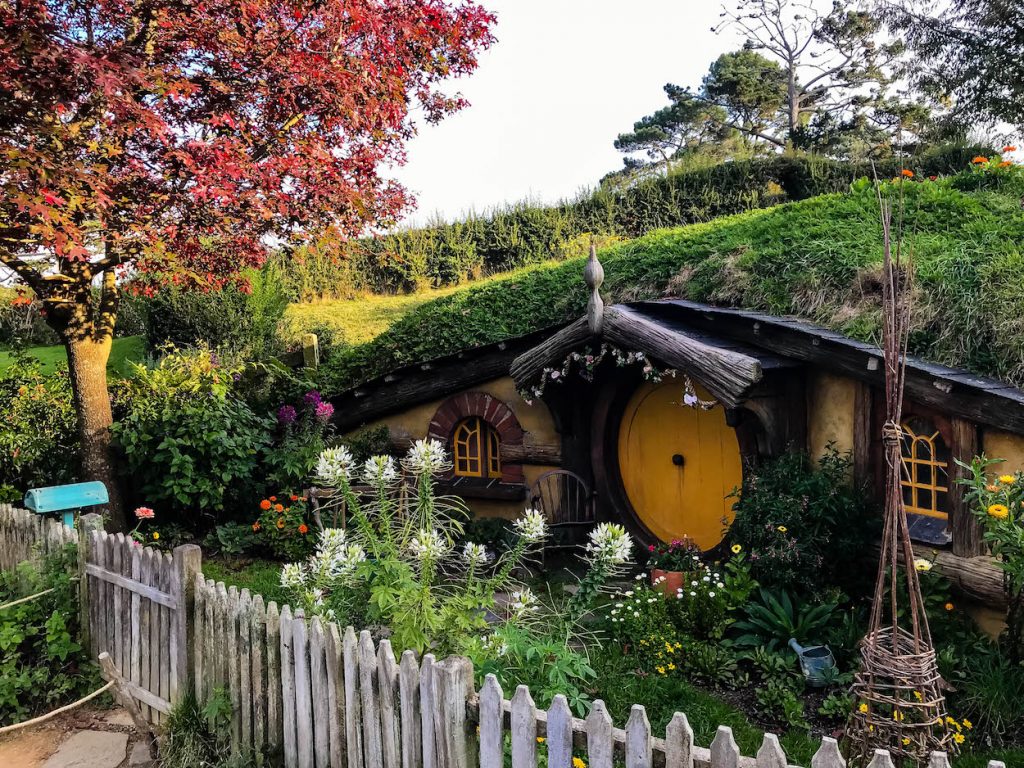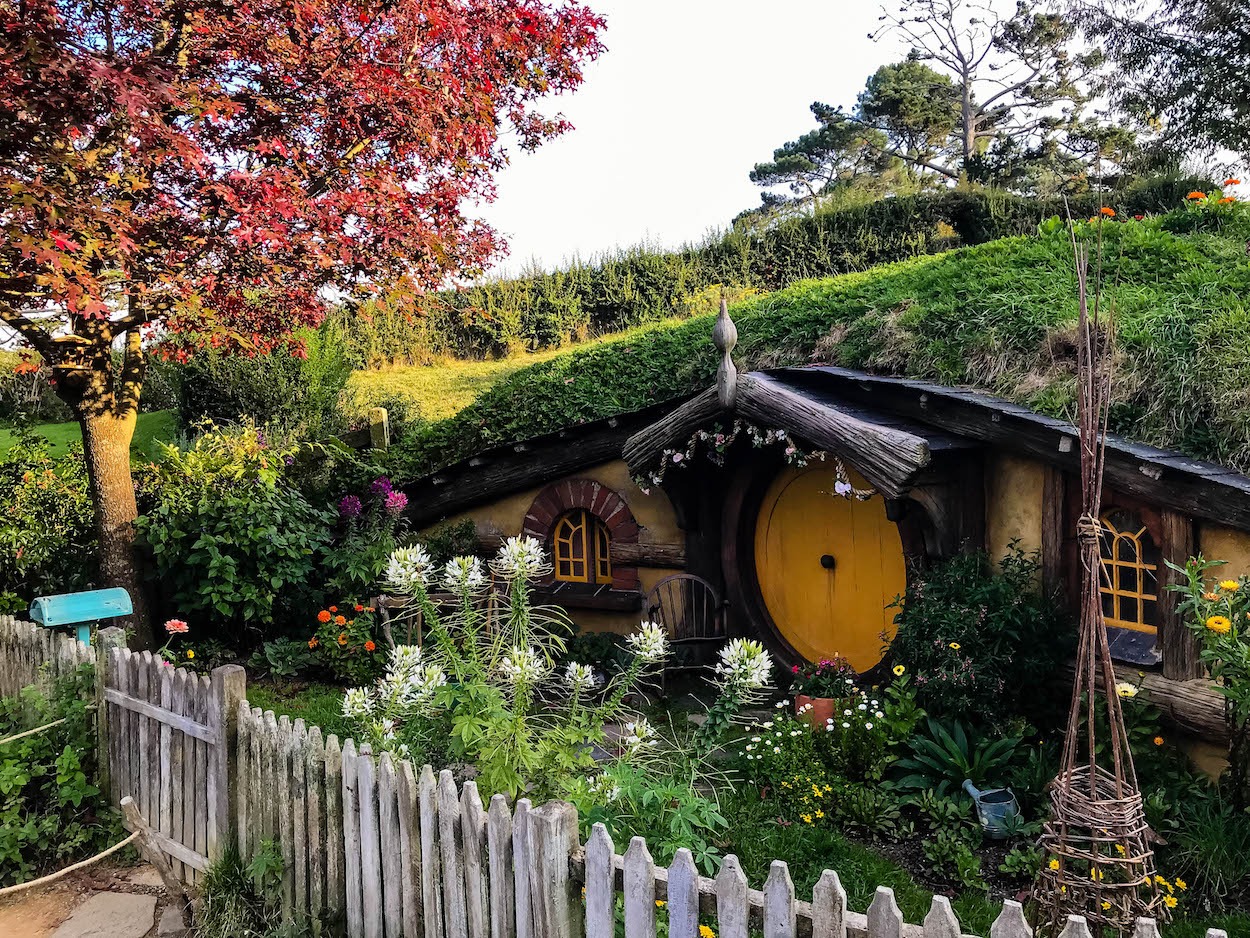 [/one_third][one_third]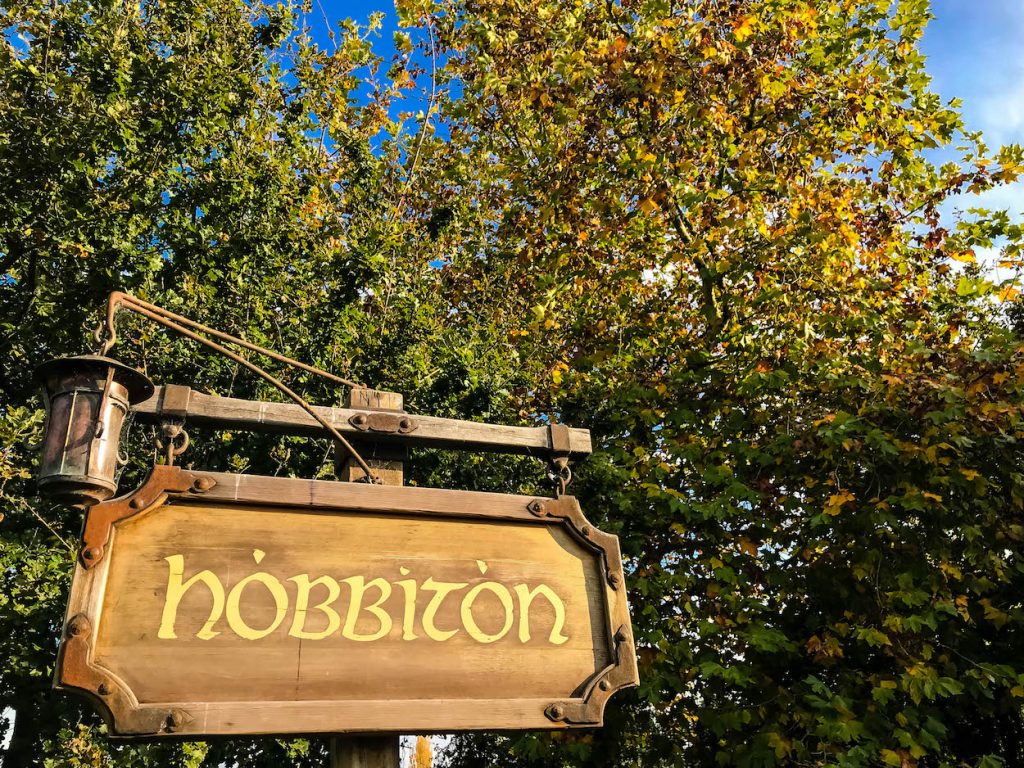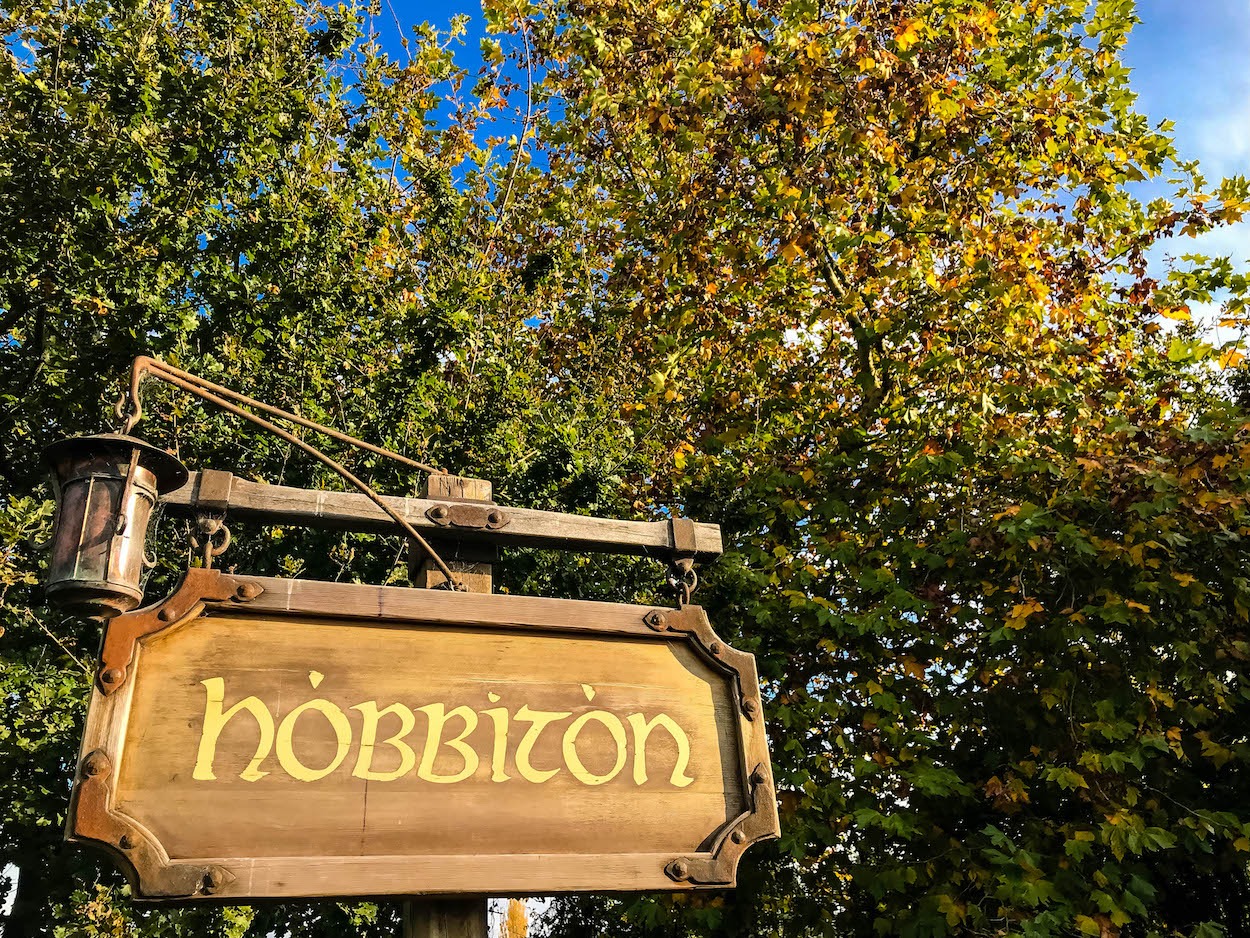 [/one_third][one_third]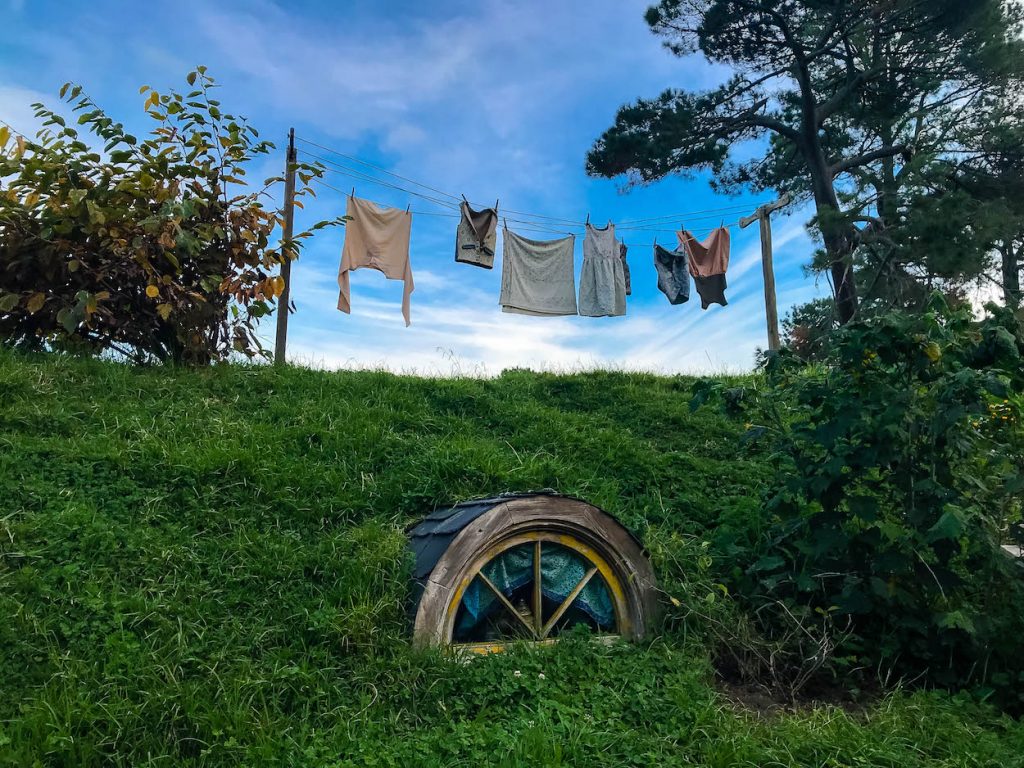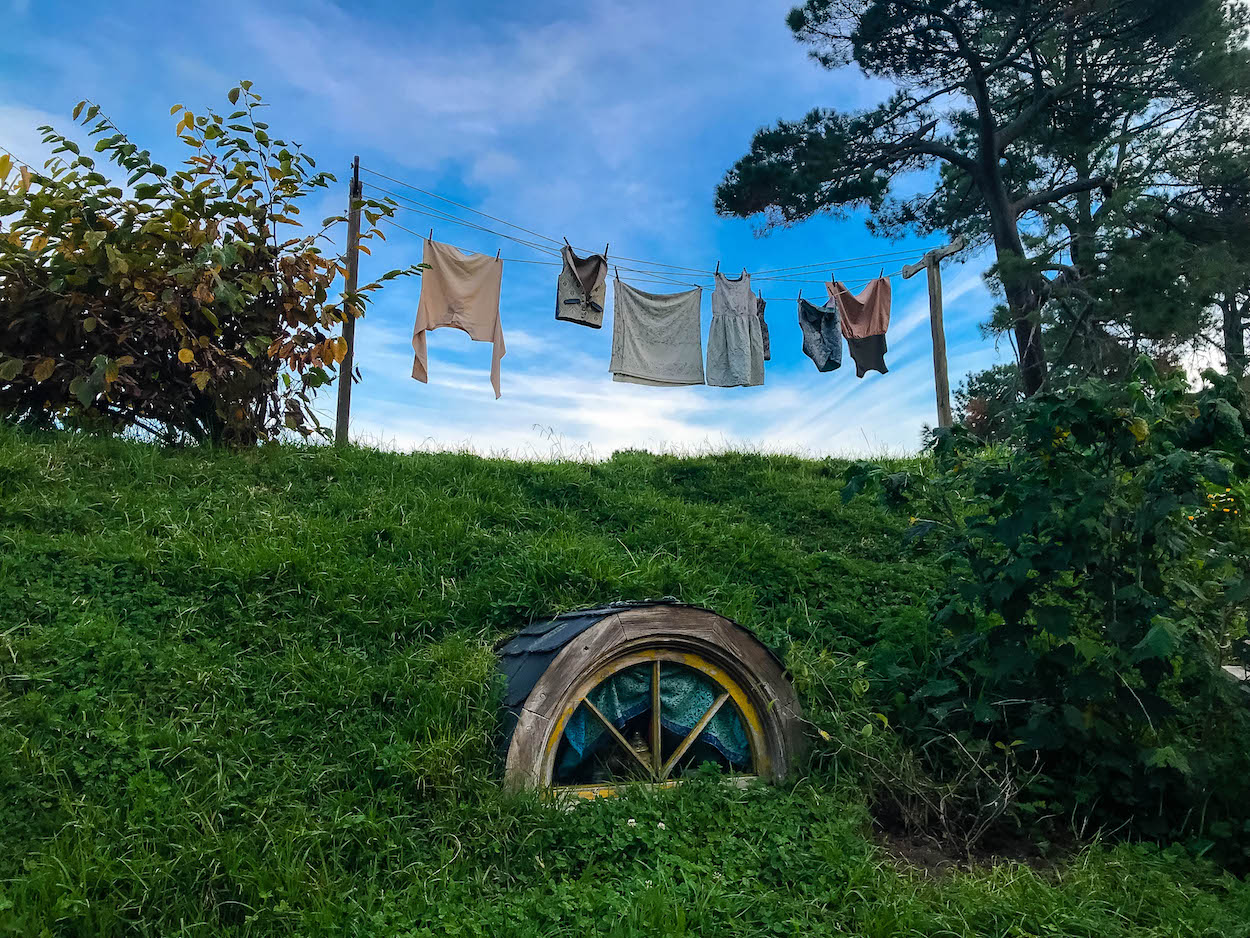 [/one_third]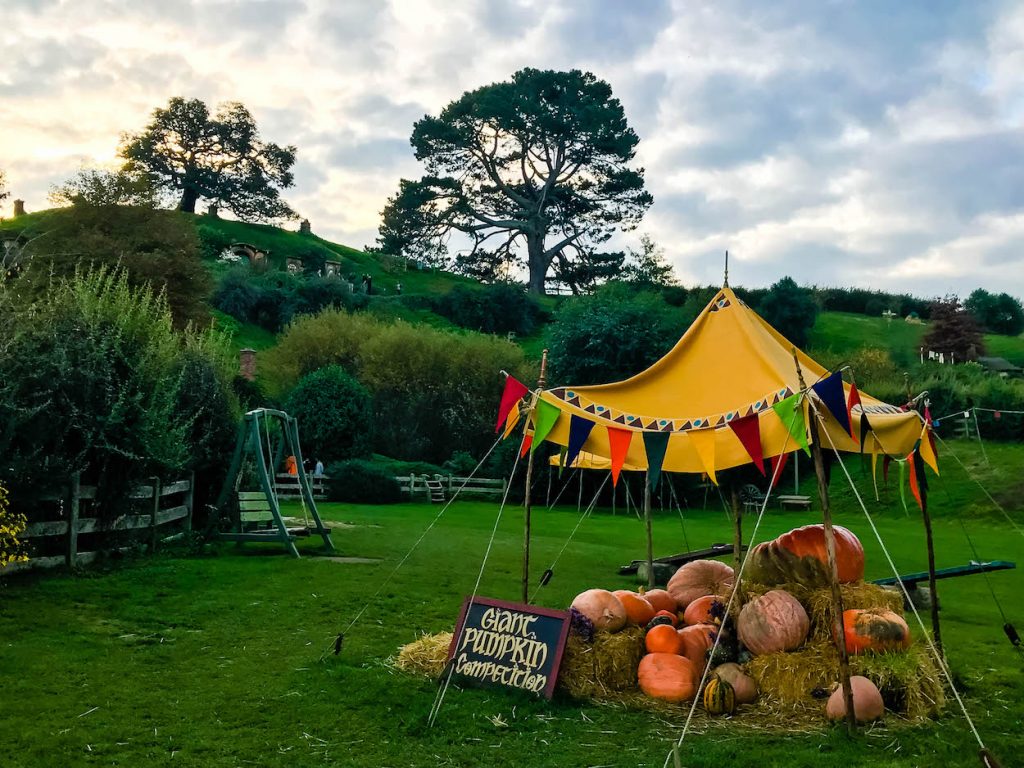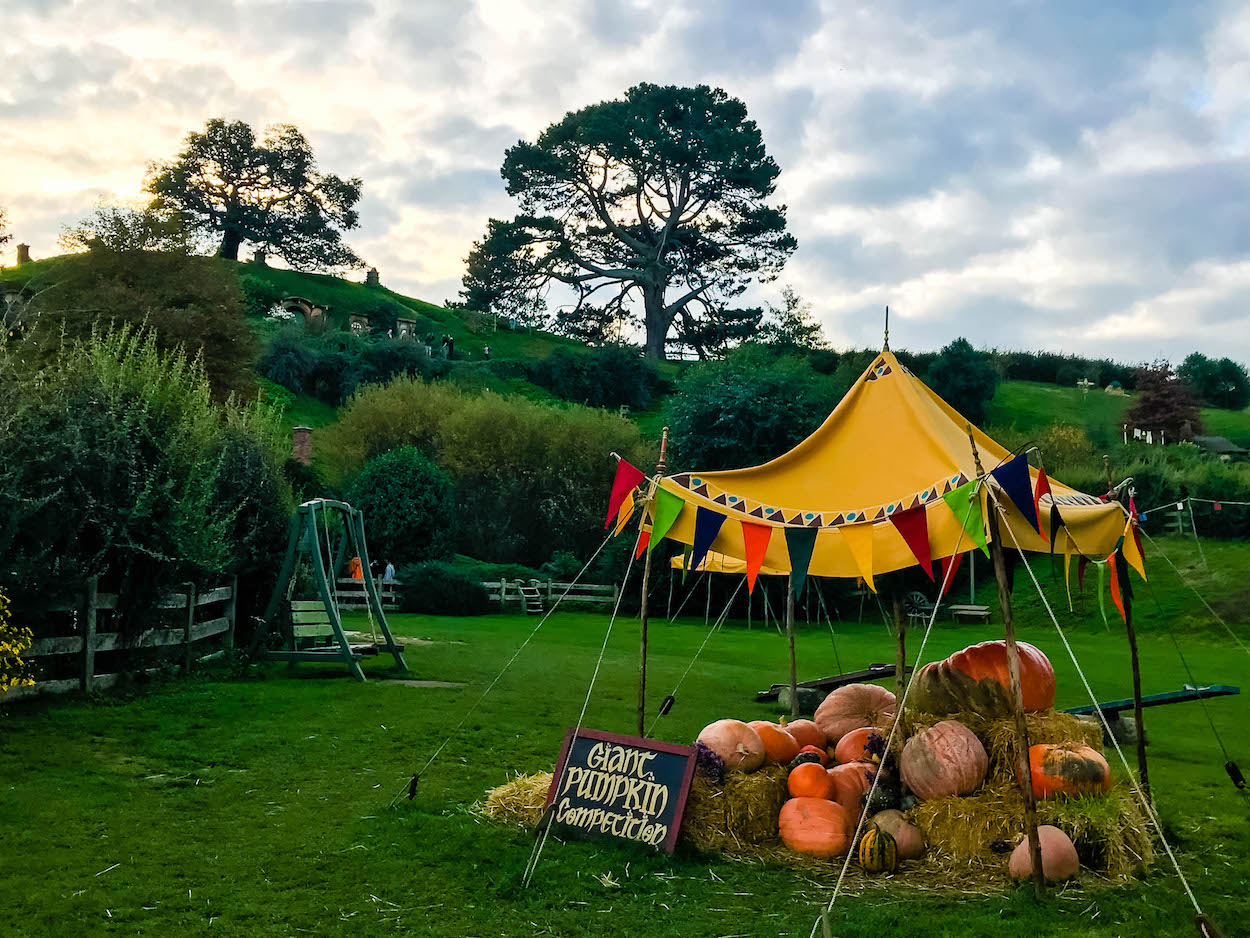 #4. The Hobbiton Film Location Has An Incredible History.
There is no other place like Hobbiton. New Zealand is the only place in the entire world where you can visit and be a part of Lord of The Rings in such a way. With 44 hobbit holes spread over the 12-acre site, as well as the immersive experiences of the Red Dragon Inn and guided tours, Hobbiton offers an incredible insight to another world.
The area around Hobbiton is relatively untouched, and the lack of power lines, roads or evidence of any human activity is the reason why Peter Jackson, the director and producer of the films, chose Alexander Farm as its location. The town began construction in 1999, and the crew took nine months to fully create the village. The New Zealand army was even drafted in to complete the building.
The whole creation of the project had to be kept secret. This was helped in part due to the remote nature of the village, but strict security was maintained to make sure news of Hobbiton didn't reach the outside world. Filming finally began at the end of 1999, and the tiny hobbit town that was built over nine months had all of its scenes filmed after only three.
The initial plan was to demolish the site; however, guided tours began in 2002, just as well as seven years later Peter Jackson would be back to begin filming on the prequel to Lord of The Rings… The Hobbit trilogy.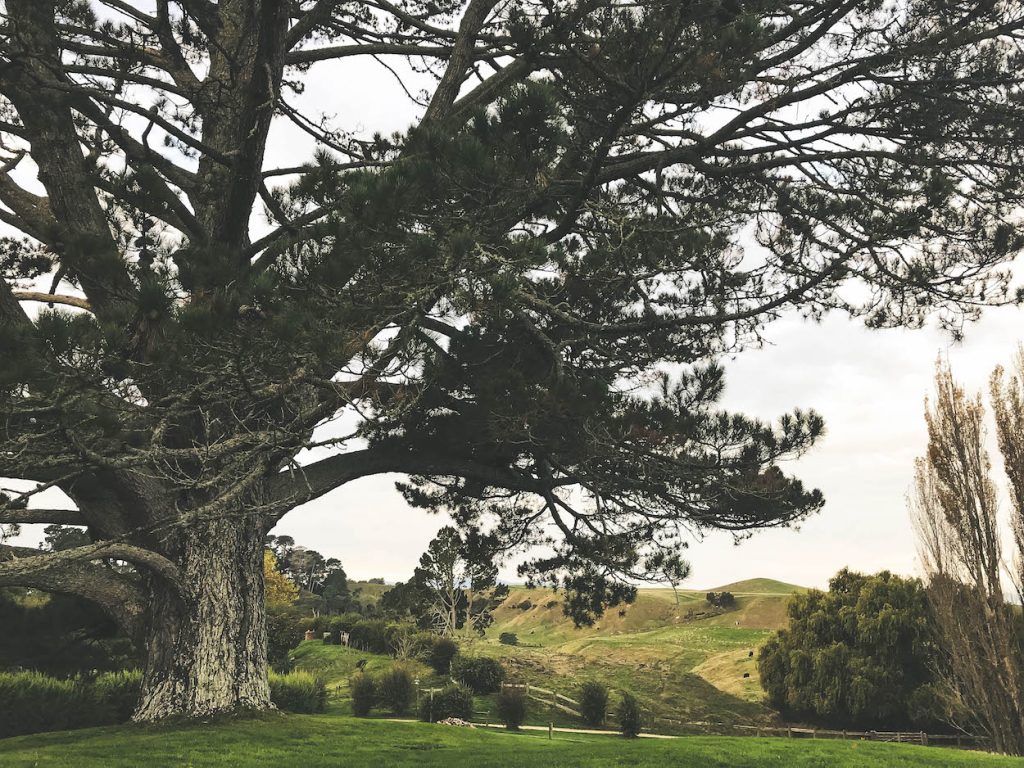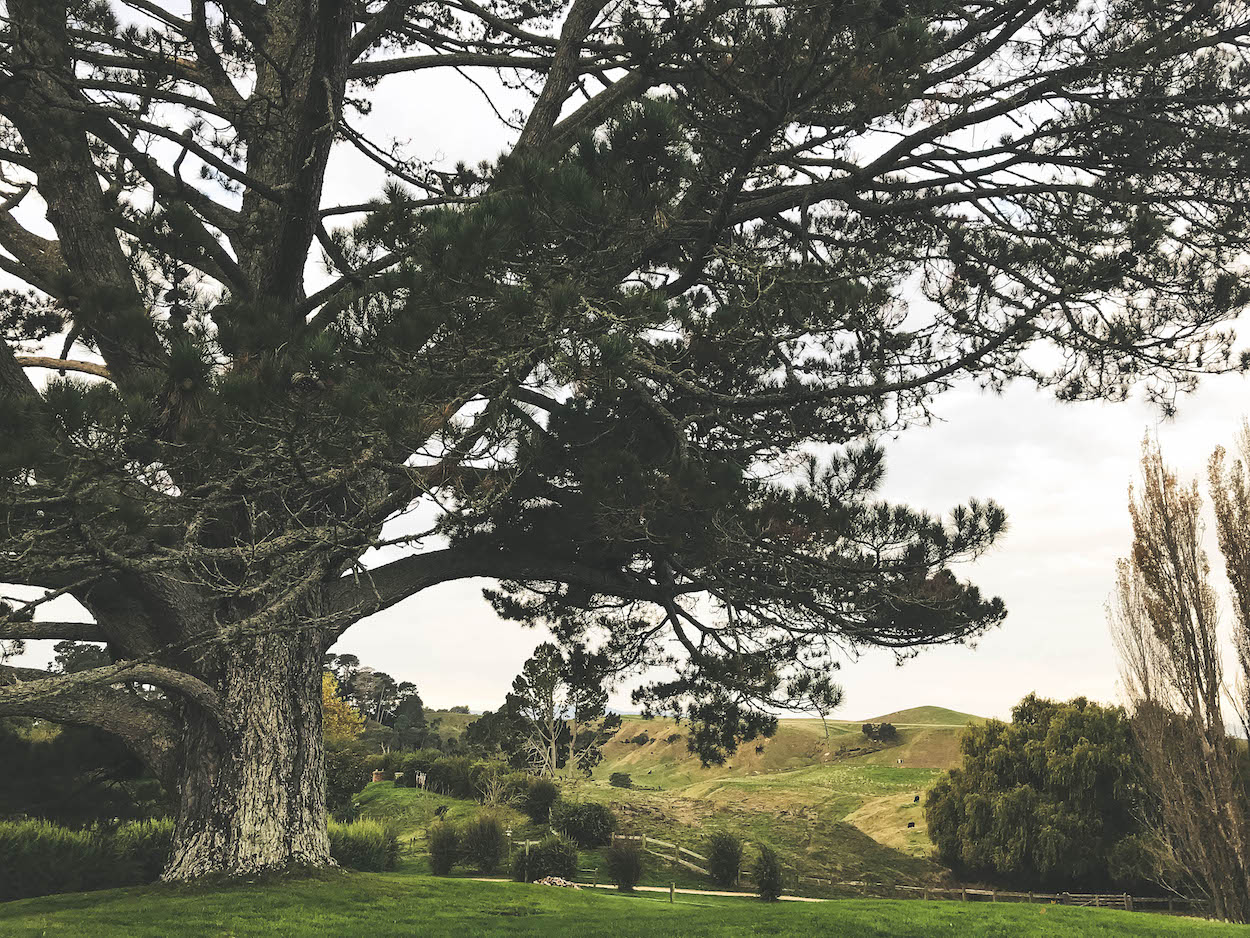 #5. Lord Of The Rings Is Genuinely An Important Part Of New Zealand Culture.
Although of course there is more to New Zealand than Lord of The Rings, it's impressive the extent to which the fantasy world has penetrated the country's culture. Lord of The Rings has projected New Zealand on to the world stage and made it an international centre for excellence for animators and special effects artists.
The film franchise has even found its way on to New Zealand's national air carrier Air New Zealand. The airline shows a Lord of The Rings themed safety briefing, featuring Gandalf, a flying eagle and a host of other characters. If that doesn't get you excited for a visit to Hobbiton, we don't know what will.
To miss out on Hobbiton, is to miss out on an important chapter of New Zealand's cultural history, and how it stepped into the 21st century.
So there you have it, our thoughts on why the town of Hobbiton really is a must see whilst stay in New Zealand. Not only do you get to enjoy a truly unique place, but you have the chance to learn two stories. Tales of Lord of The Rings and how it came to be, but also stories of New Zealand, it's geology and history. An incredible history lesson in a truly beautiful environment, with great pubs and fantastic beer! Hobbiton provides something for everyone.
[one_third]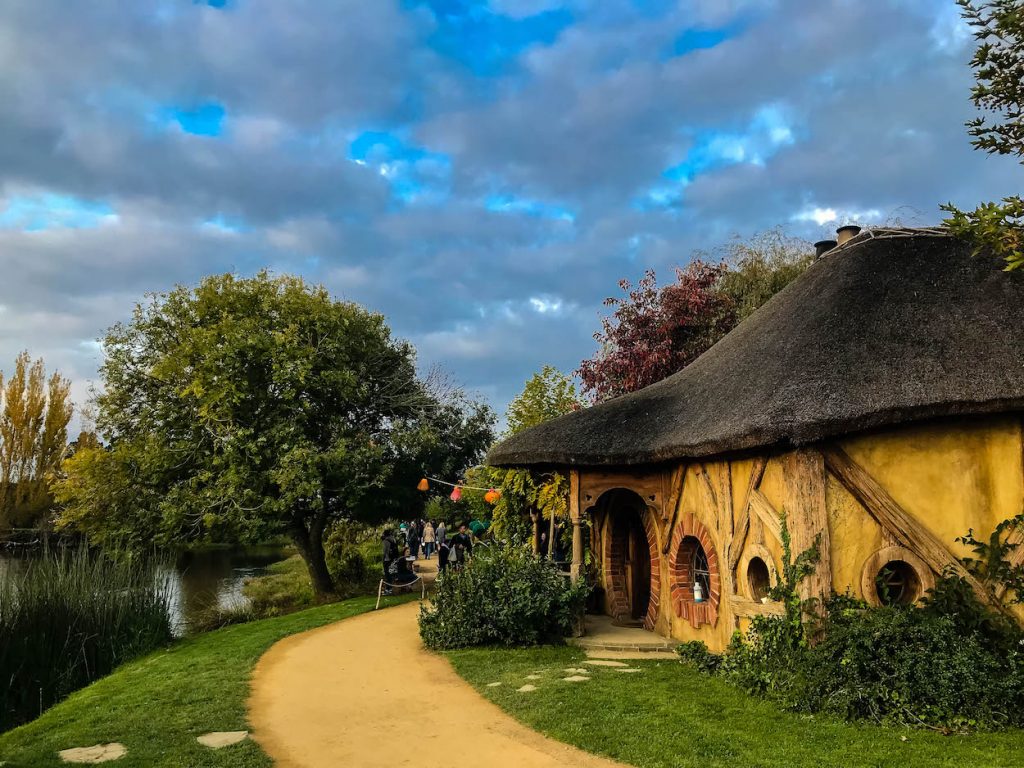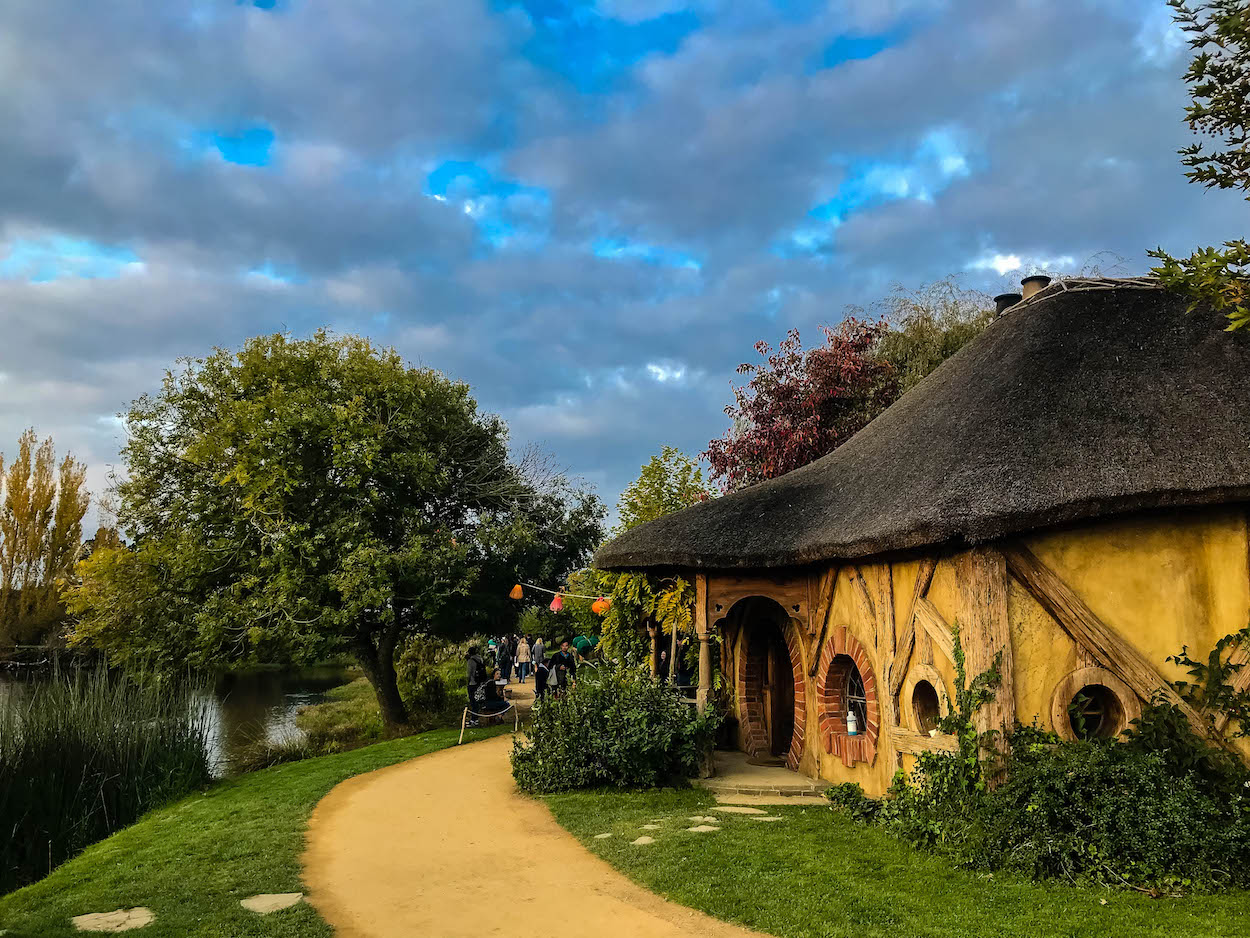 [/one_third][one_third]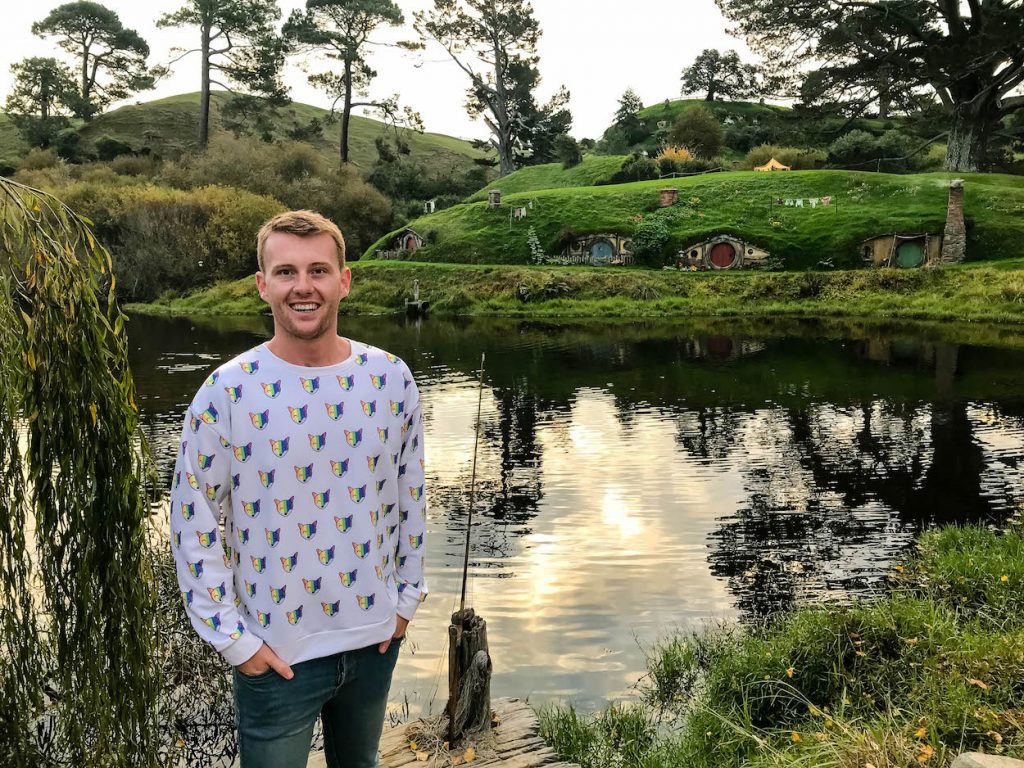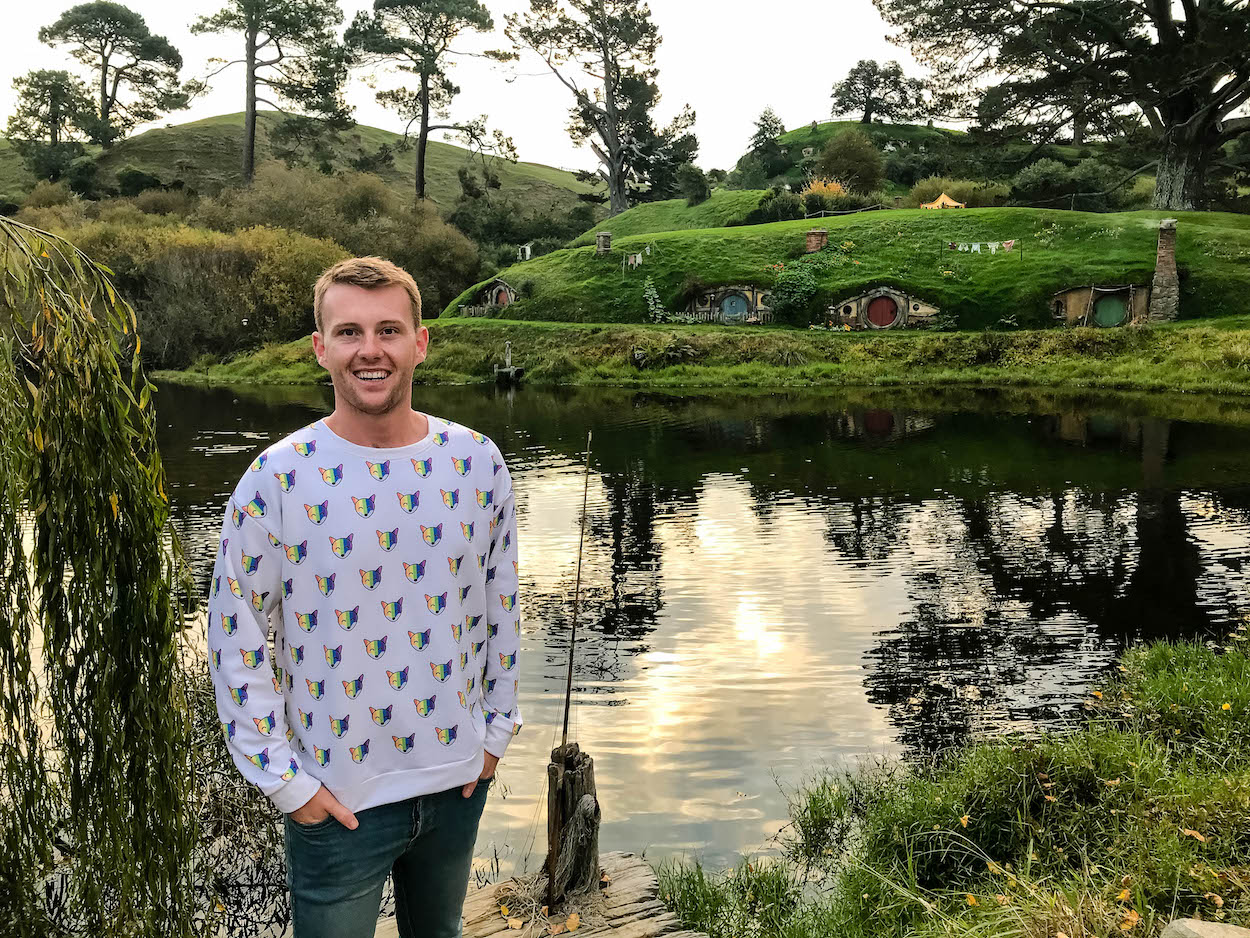 [/one_third][one_third]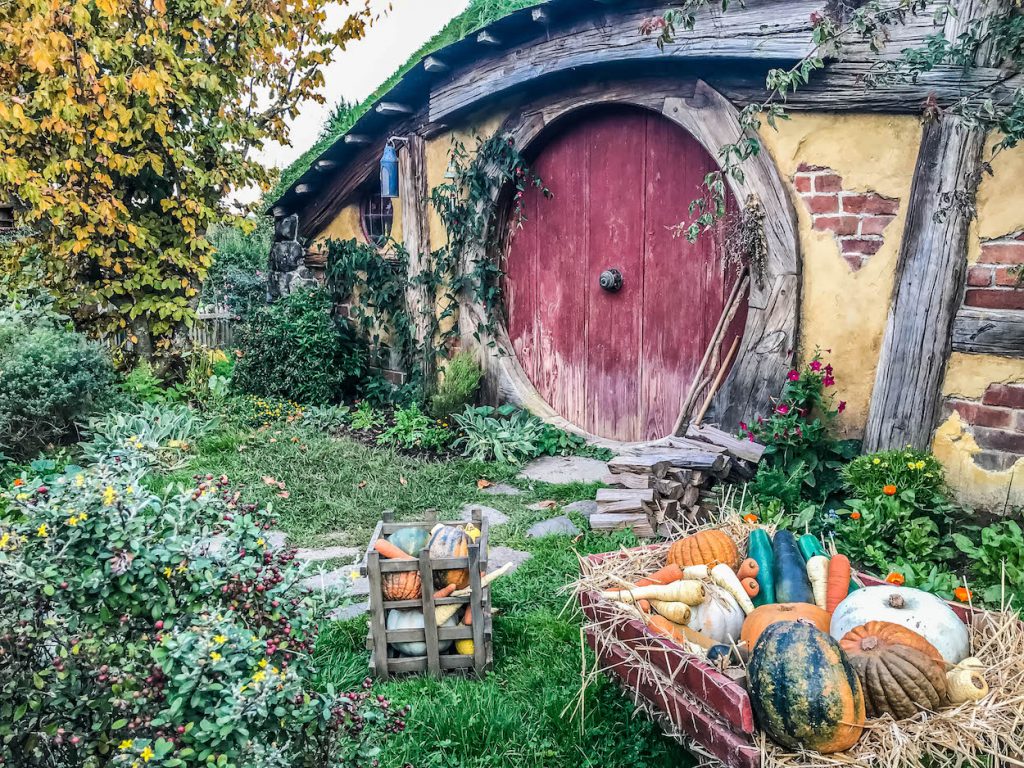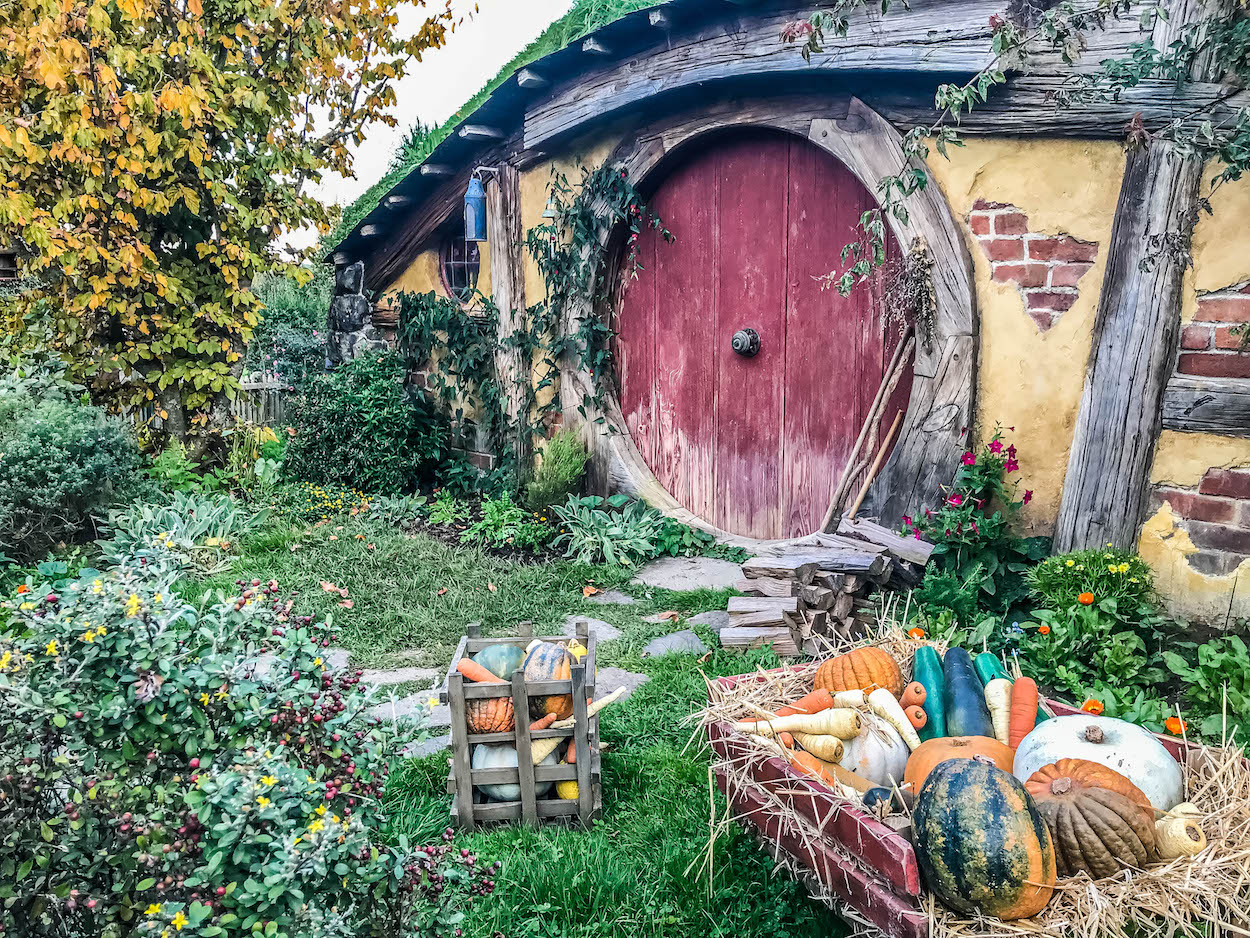 [/one_third]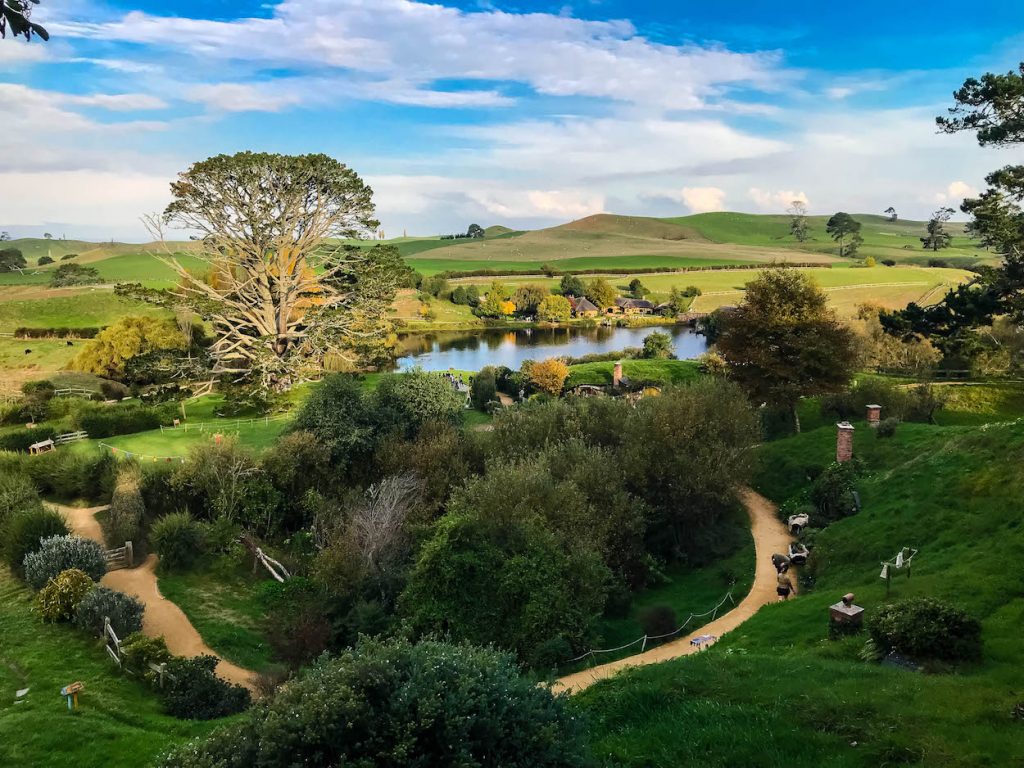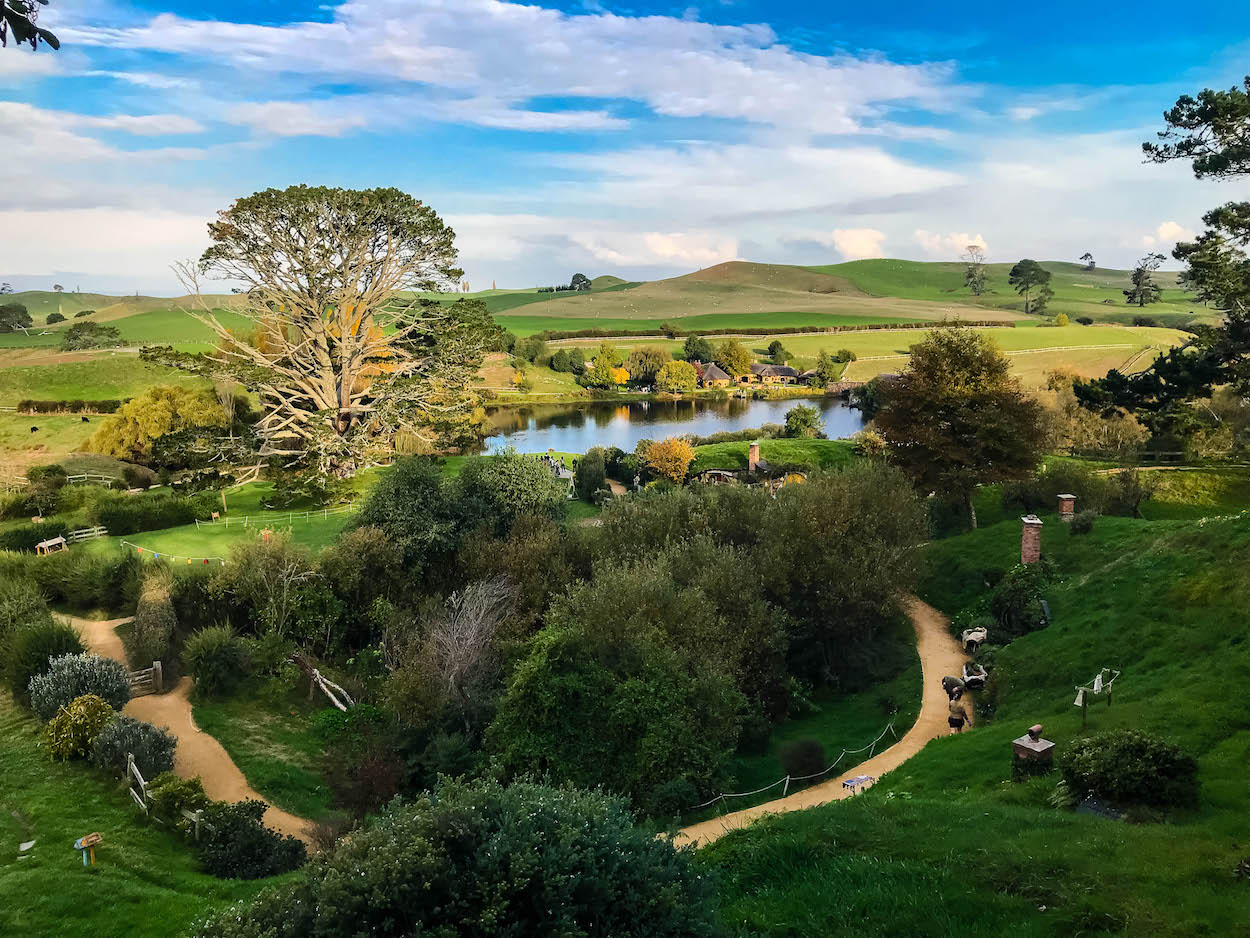 Further Things To Consider Before Any Adventure
Now you're all set and prepared to explore our big wide world, why not sort out everything else out all in one go? If necessary for your travel plans make sure you have brought proper travel insurance, protected your privacy by getting a secure VPN, compared all the top hotel booking sites to find just what you're after, reserved an unbeatable rental car price and - of course - booked the best flight deals!
Or maybe just forget it all and go for a last-minute cruise or effortless tour instead?
Many budget travelers (including me) indulge in worldwide airport lounge access, so we can experience luxury while still slumming it in economy. Naturally, we would never leave home without a more general travel guide since we couldn't possibly cover everything here!
Just add an adventurous attitude and plenty of smiles - they go a long way - and that about covers it all! Now go out, find your own path and don't forget to share your best inspiration stories with me on Facebook, Twitter, and Instagram...I'd love to hear from you!
Find Unique Accomodation Options Around The World Now!