New Zealand is well known for its extraordinary natural diversity, vibrant indigenous culture, and remarkable landscapes. Fittingly, New Zealand is also home to three of the more than 1,000 World Heritage Sites worldwide, as inscribed by the United Nations Educational, Scientific, and Cultural Organization (UNESCO).
Personally, I think New Zealand is currently underrepresented in terms of world heritage. Its captivating UNESCO sites include far-flung Sub-Antarctic Islands, vast tracts of South Island wilderness, and the spiritual Tongariro National Park.
But there are more unique places that could be honored with recognition in the future. For this reason, I will also cover the tentative sites on New Zealand's wishlist — in anticipation that some are likely to be included shortly.
The theme of nature is prevalent throughout these sites; however, there is also one site that is mixed and testifying to New Zealand's remarkable cultural heritage. Two of these are landmarks of New Zealand, but its sub-antarctic islands are likely only known to the most persistent of travelers.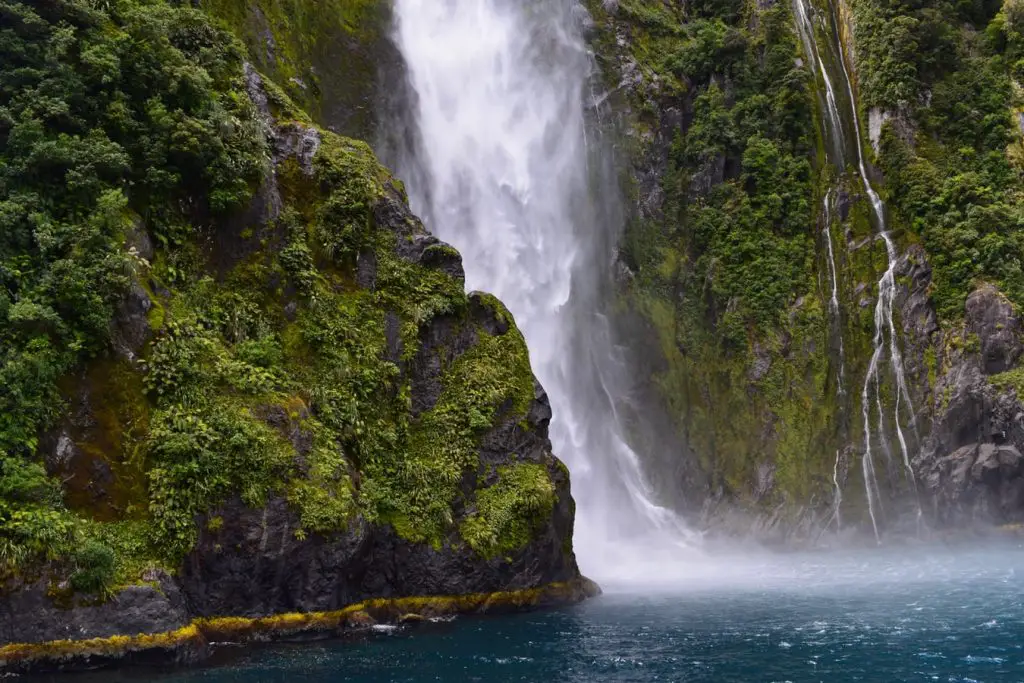 UNESCO is a bureau of the United Nations that endeavors to support the protection and growth of the world's intellectual and cultural property and elects UNESCO sites due to their "outstanding universal value" in science, history, or culture.
As a result, UNESCO Sites are meaningful to the mutual interests of humanity – and legally guarded by international treaties.
Travel influenced by UNESCO sites allows visitors to explore esoteric spots, aid preservation, obtain specific knowledge about the history of Earth and humanity – and to wonder at unequivocally majestic sites. While a few such as the regal Schönbrunn Palace in Vienna and the mystical Tikal Ruins are famous around the world, there are far more untouristy UNESCO sites worthy of insertion in any 'off-the-beaten-track' bucket list.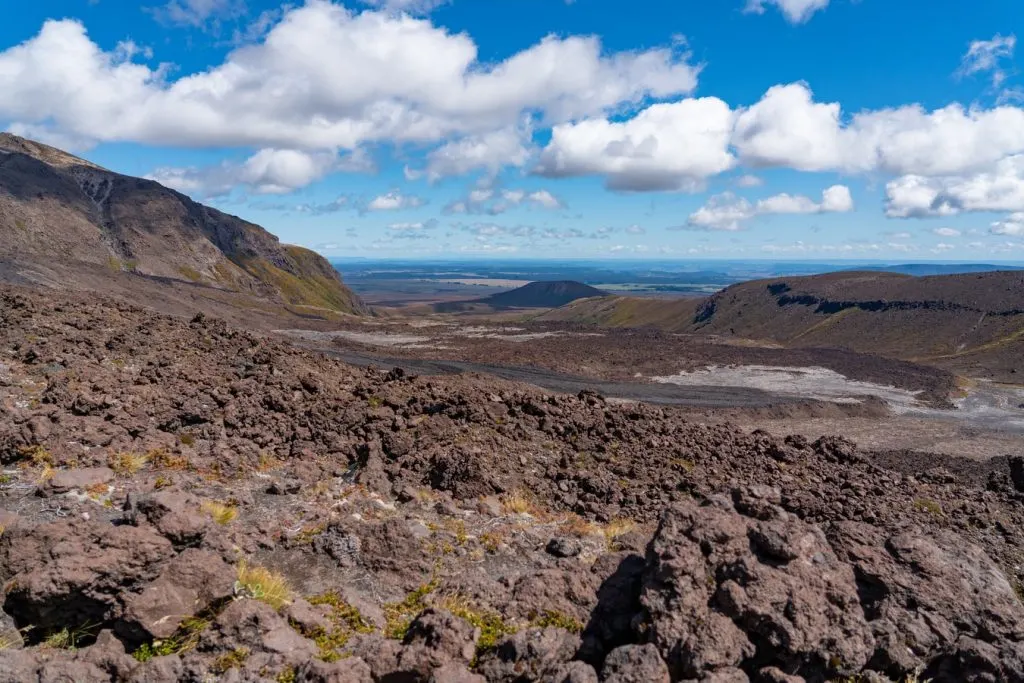 Inscriptions settle into two categories: cultural and natural locations, or a combination of both (mixed). There are currently three UNESCO world heritage sites in New Zealand, two natural ones, and one mixed. While I have visited most of them myself, I have included all sites here – so you can get an idea of what makes each special.
So, why not immerse yourself in one or more of these sites on your next New Zealand vacation? From breathtaking fjords to the expansive forest and active volcanos, check out our exhaustive list of New Zealand UNESCO sites to determine which places resonate with you.
You can then use them as a roadmap for the trip of a lifetime.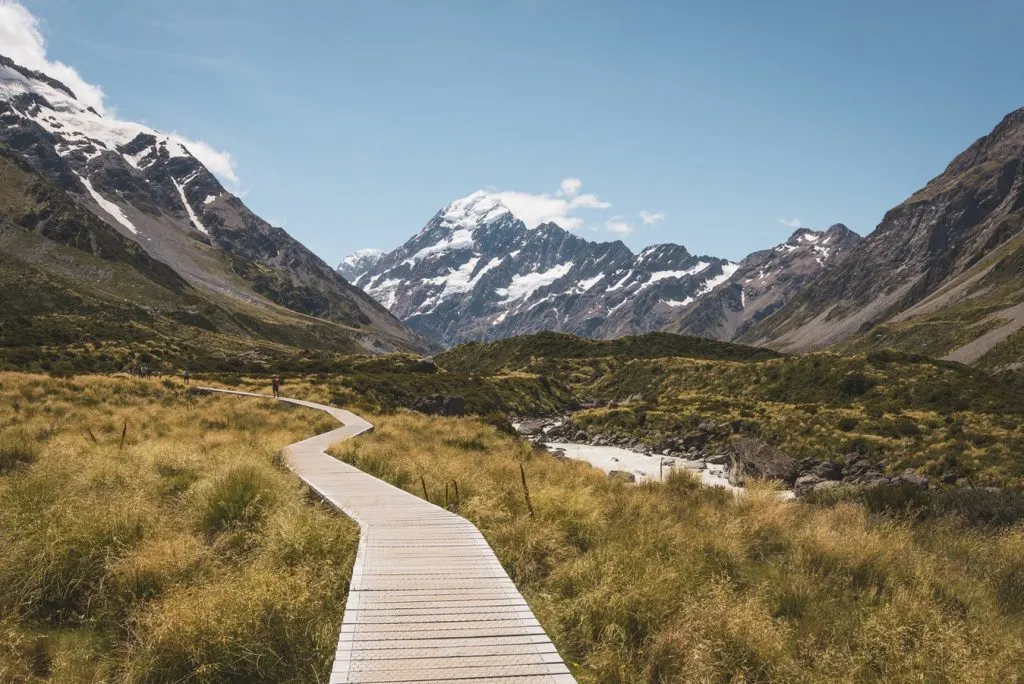 Natural UNESCO World Heritage Sites In New Zealand
Te Wahipounamu – South West New Zealand
Positioned in the south-west corner of New Zealand's South Island, the world heritage Te Wāhipounamu area comprises a mammoth 10% of New Zeland's landmass (around 2.6 million hectares). It roughly covers a 450-kilometer strip of coast and extends from there between 40 and 90km inland.
UNESCO inscribes the vast property as it displays numerous outstanding representatives of the geomorphological processes shaping the Earth – along for its displays of biological diversity. The site is bisected by the famous Alpine Fault, at which point the Indo-Australian and Pacific continental plates collide.
This is one of only three places in the world where major plate boundaries occur on land and produce here the 'Southern Alps/Kä Tiritiri o te Moana' mountain range, which remarkably rises nearly 4000m only 30 kilometers from the sea.
The vast majority of Te Wāhipounamu is, therefore, a mountainous wilderness, filled with sensational landscapes formed as a consequence of climatic, tectonic, and glacial pressures. Just some of these dramatic landforms include 15 separate fjords – including the famous Milford Sounds, a string of 13 forested marine terraces, and the unique Franz Josef and Fox Glaciers, which penetrates temperate rainforest.
As the most extensive area of New Zealand's natural ecosystems not significantly affected by human development, flora, and fauna here are also noteworthy for the scientific insight they provide into the ancient biota of Gondwana. The arrangement of these plants and animals is indistinguishably linked to the robust nature of the climatic, glacial, and tectonic processes that shape the physical landscape.
As a result, the Te Wāhipounamu region bears exceptional instances of plant succession after glaciation periods, with complete sequences visible from sea level to permanent snowline (altitudinal), from wet to dry (west to east latitudinal) and by age (chronologically from current post-glacial surfaces to old Pleistocene moraines).
It is this unparalleled mixture of geological and climatic processes, the resultant landscape, the uniquely adapted flora and fauna, and the relatively pristine state of the site that results in Te Wāhipounamu's world heritage classification. Given the exceptional extent of the site and outstanding natural abundance of highlights, travelers have ample opportunities and options for exploring the site. My favorite is to add a Milford Sound overnight cruise from a trip to Queenstown, but the possibilities are truly limitless.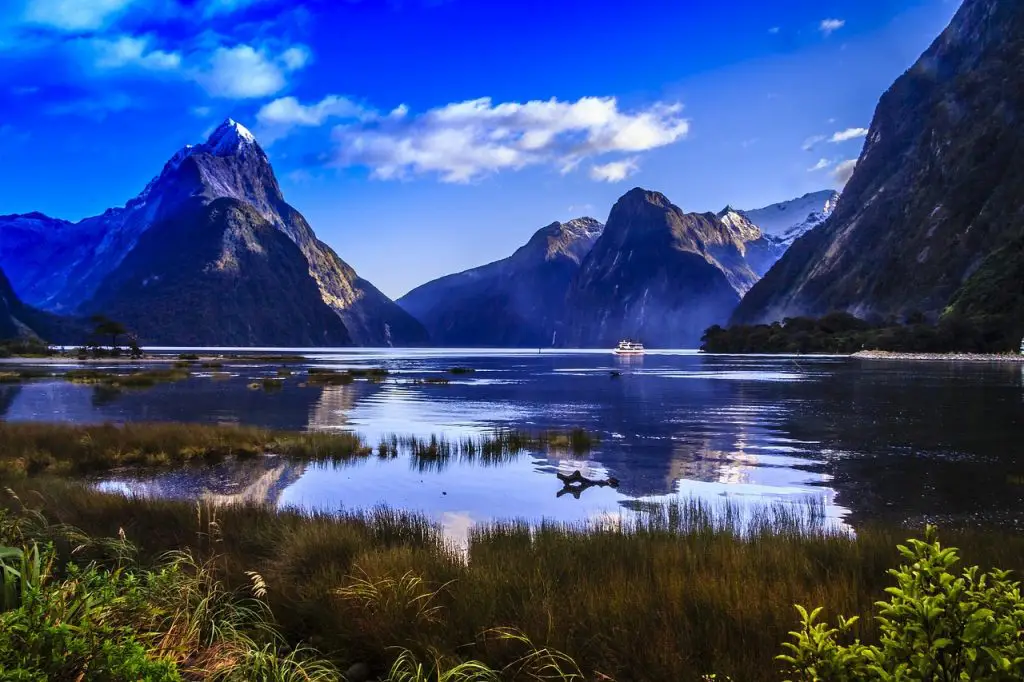 New Zealand Sub-Antarctic Islands
The remote New Zealand Sub-Antarctic Islands comprise a group of five islands groups in the Southern Ocean south-east of New Zealand. These include the Snares, Bounty Islands, Antipodes Islands, Auckland Islands, and Campbell Island.
The uninhabited islands are situated between the Antarctic and the Subtropical Convergence (STC), around latitudes 47° and 53° south; in a zone where subantarctic waters meet subtropical waters in the north. These different chemical and physical properties of these water masses meet here to create seas with remarkable productivity levels that allow high wildlife population densities, biodiversity and endemism levels among the birds, plants, and invertebrates of the New Zealand Sub-Antarctic Islands.
These islands are especially celebrated for the considerable number of pelagic seabirds and penguins species that nest there with 126 bird species in total. Five of the seabird species here breed nowhere else in the world. Significant populations of 10 of the world's 22 species of albatross live here, along with 95% of all New Zealand sea lions.
As an example of the abundance here – on Snares Island alone, almost 2 million sooty shearwaters nest. Until 1995, scientific analysis was conducted by staff who were stationed permanently at a small site on Campbell Island, but today visitation is less frequent.
While all of the islands are all positioned on the same Pacific Tectonic Plate, they each have a complex and distinct geological history. This, in conjunction with their extreme geographical isolation from the mainland of New Zealand (and from each other), has allowed different and exceptional biodiversity to form on each island.
This comprises assemblages of peculiar plants, various birds, invertebrates, marine mammals, and fish. Extreme rates of endemism are therefore present, and the biota here are particularly interesting for their excellent examples of adaptation and to the collective understanding of evolutionary processes. In this way, it is not dissimilar from the Galapagos.
This world heritage site in New Zealand includes a total land area of 76,458 hectares but also protects 12 nautical miles out from each of the islands. This reflects the interconnectedness of the unique marine environment with the terrestrial ecosystem and ensures an additional 1,400,000 hectares of the sea are preserved. Together, the New Zealand Sub-Antarctic Islands protect one of New Zealand's most isolated natural areas, which are also some of the world's least-modified islands.
As you would expect, it is rather difficult to visit these islands. Still, there are a few expedition cruises each year from the South Island of New Zealand, some of which also visit the remote Macquarie Island UNESCO site in Australia that shares similar features of this group.
Mixed UNESCO World Heritage Sites In New Zealand
Tongariro National Park
In 1993 the Tongariro National Park in the central North Island plateau became the first property to be inscribed by UNESCO with Dual World Heritage classification.
The site was inscribed initially in 1990, but at the time the rules for cultural World Heritage sites specified that there be some physical, cultural use of the site such as temples or habitation, etc. but in 1993 when new criteria allowed intangible cultural association and its unique human and natural heritage was recognized. This is similar to how Pimachiowin Aki was inscribed recently in Canada.
Tongariro National Park was also the fourth national park installed in the world and the first in New Zealand. While many kiwis know the area for its exceptional natural beauty, in particular, that of the Tongariro Alpine Crossing hike, it is also an area of great religious significance for the Maori people.
The active volcanic mountains Ruapehu, Ngauruhoe, and Tongariro located in the center of the park symbolize the spiritual links between this community and its environment and are why this site is a World Heritage Site of mixed cultural and natural values. Many of the park's summits, including Ruapehu and Ngauruhoe, are tapu, or sacred.
Active and extinct volcanoes, an assorted range of ecosystems, abundant flora and fauna, and magnificent landscapes make this park unique – and the site is further enriched with legends and tales from Maori that showcases the significance of this land to their people.
All accommodation is located on the periphery of the park with good road access from all sides. The tourist village of Whakapapa with the Chateau Tongariro, one of the world's most famous hotels, is the only human settlements inside the park today and was established in 1929. Besides the famous one day hike and longer multi-day hikes, there is also skiing and snowboarding in winter.
Tongariro National Park is 330 km south of Auckland by road, and then 207 km to Taranaki – so a perfect addition to any North Island road trip.
And yes, Ngauruhoe is also famous for being Mt. Doom in Lord Of The Rings, one of most extraordinary movies shot in New Zealand.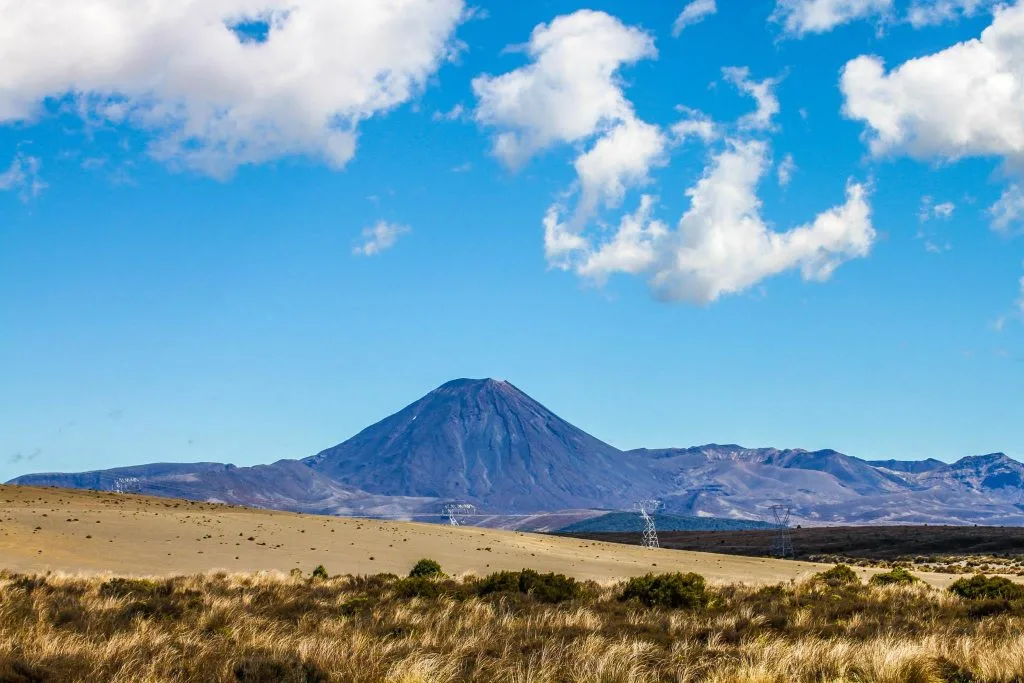 ---
And there you have it—all of the world heritage sites in New Zealand. Hopefully, you have learned something about this country already through these sites. Maybe some of them have even inspired your future travels. While overtourism is most certainly an issue, New Zealand has recognized this issue and is taking steps in the right direction.
If you get the opportunity to visit, please make choices that encourage the protection of these special places for future generations. This includes consideration of the various camping rules along with which New Zealand tour companies you choose to support.
If you haven't quite had enough, New Zealand also has tentative UNESCO sites which it has proposed but has yet to be ratified. These may or may not be included at a future date but are very telling in that they are what each country considers to be it's cultural and/or natural heritage of outstanding universal value.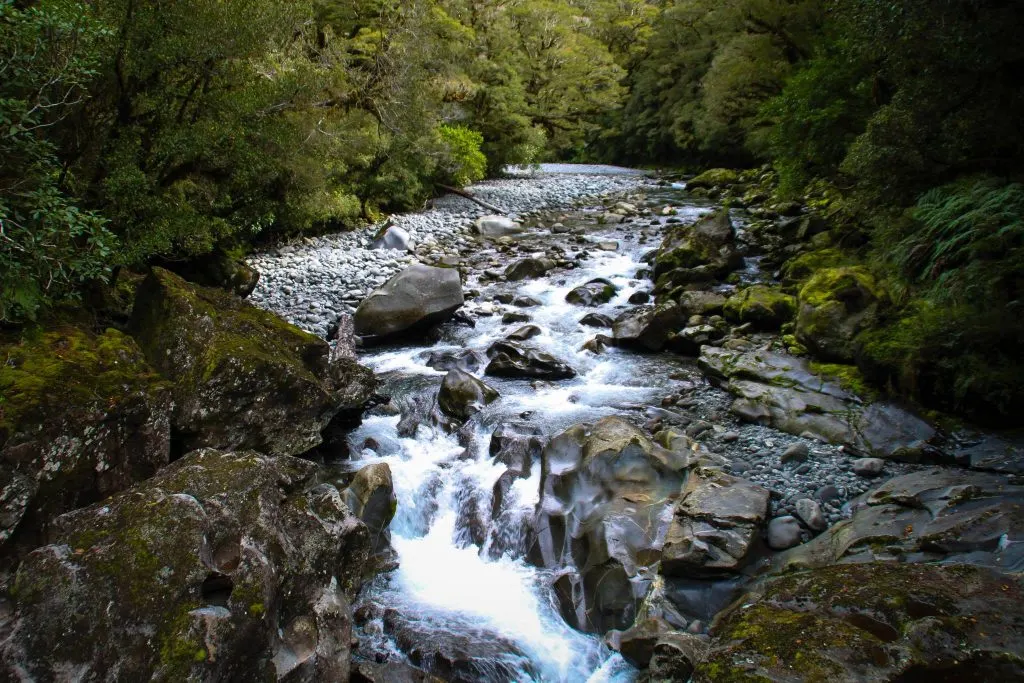 They typically are worthy candidates for inscriptions and should be of interest for adventurous travelers who want to explore under-the-radar spots before they become touristy. For New Zealand, these tentative sites are:
Auckland Volcanic Fields – A collection of iconic cones and other geological features of volcanic origin in urban Auckland and rural south Auckland. An integrated combination of pre-European Maori occupation relying on the natural resources of a young and still active volcanic field makes this space outstanding on the world stage. The proposed site would include Rangitoto Island.
Waters and seabed of Fiordland (Te Moana O Atawhenua) – Most 15 fiords of Fiordland are 200-300 m deep, and the marine environment of Fiordland is quite different from the rest of New Zealand. This proposed amendment would ensure the importance of the waters of the fiords is recognized within the existing Te Wahipounamu – South West New Zealand site.
Kahurangi National Park, Farewell Spit, and Canaan karst system – The geodiversity of Kahurangi National Park is the most complex in any of New Zealand's large protected areas. The diversity of rock types, soils, topography, and climates throughout Kahurangi has produced a remarkable array of terrestrial, freshwater, and estuarine ecosystems.
Kerikeri Basin historic precinct – The authentic heritage elements within this landscape are a unique cluster of Maori and Christian missionary contact period places and structures, including Kororipo pa (fortified settlement) and associated sites, the Kororipo whirlpool, the Kerikeri Mission Station (Mission House and Stone Store), and other archaeological sites within the Basin and its waterways. Even if it is not classified yet as a world heritage site in New Zealand, it should be included as a stop on any Northland road trip.
The Kermadec Islands and Marine reserve – The Kermadec archipelago contains the northernmost land and territorial seas in New Zealand. The marine reserve encompasses a very wide range of underwater landforms and marine ecosystems. Past human occupation has modified the indigenous flora and fauna of the islands. Still, in the last 15 years, impressive rehabilitation progress has been made in the removal of weeds and pests from all the affected islands in the group.
Napier Art Deco historic precinct – Destroy by an earthquake in 1931, the massive reconstruction of Napier saw it becomes New Zealand's (and indeed the world's) newest city with its own Southern Hemisphere version of Art Deco style. Ornamental motifs used on buildings reflect all of the themes prevalent in Art Deco design and include authentic Maori designs on both exteriors and interiors of some buildings. Today not even Miami can surpass Napier in Art Deco style and coherence.
Whakarua Moutere (North East Islands) – A series of nine islands off the northeastern coastline of the North Island known for their outstanding marine ecosystems with high levels of species diversity and endemism. An outstanding feature of these marine environments is their relatively unmodified nature, with high water clarity arising from low levels of human-induced sedimentation. All the Whakarua Moutere islands have prime conservation functions as 'sanctuary islands' where species threatened on the mainland can recover.
Waitangi Treaty Grounds historic precinct – The Waitangi Treaty complex is New Zealand's pre-eminent historic site. It was here that the Treaty of Waitangi (The Treaty) was first signed between Maori and the British Crown on 6 February 1840, and has been the site of subsequent annual commemorations of the signing.
Happy exploring!