As you walk up the drive towards it, grand and regal Schönbrunn Palace is a wonderful sight to behold. The vast yellow Baroque building in its lush, green parklands makes the astounding impression Emperor Leopold I hoped it would when he commissioned it in 1683.
It was the summer residence for the Hapsburg rulers, making it now firmly engrained in Austria's imperial past. Acquiring World Heritage status in 1996, it now plays host to millions of tourists rather than leading statesmen but has lost none of its dignity.
Transport yourself back in time as you wander through its 1.441 rooms (OK, you probably can't go in all of them) or its famous Orangery, learning more about the building and the context it was built in. It is easily one of the best things to do in Vienna – rivaling the grand coffee houses.
Before you book your Schönbrunn Palace tickets – or skip the line with the Vienna Pass-, why don't you take a look at these ten things to know before you visit Schönbrunn Palace in Vienna – so you can impress your co-travelers!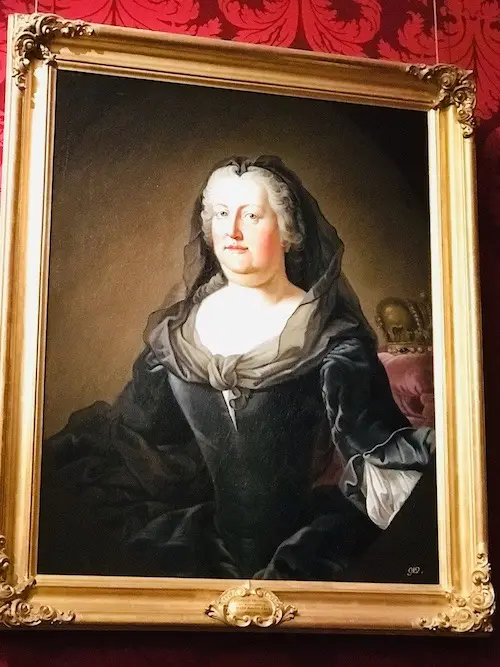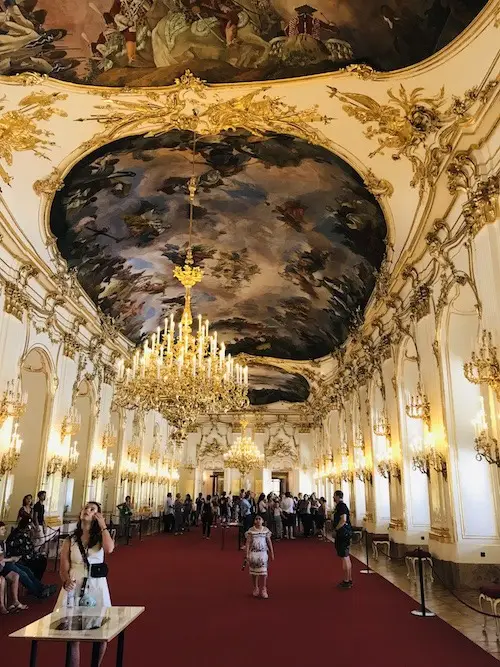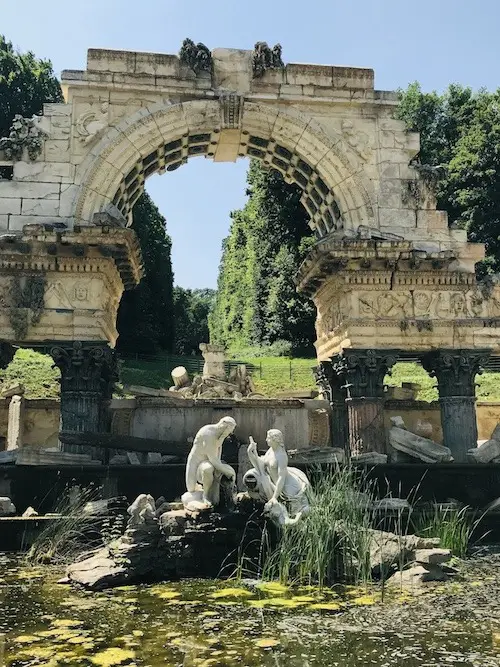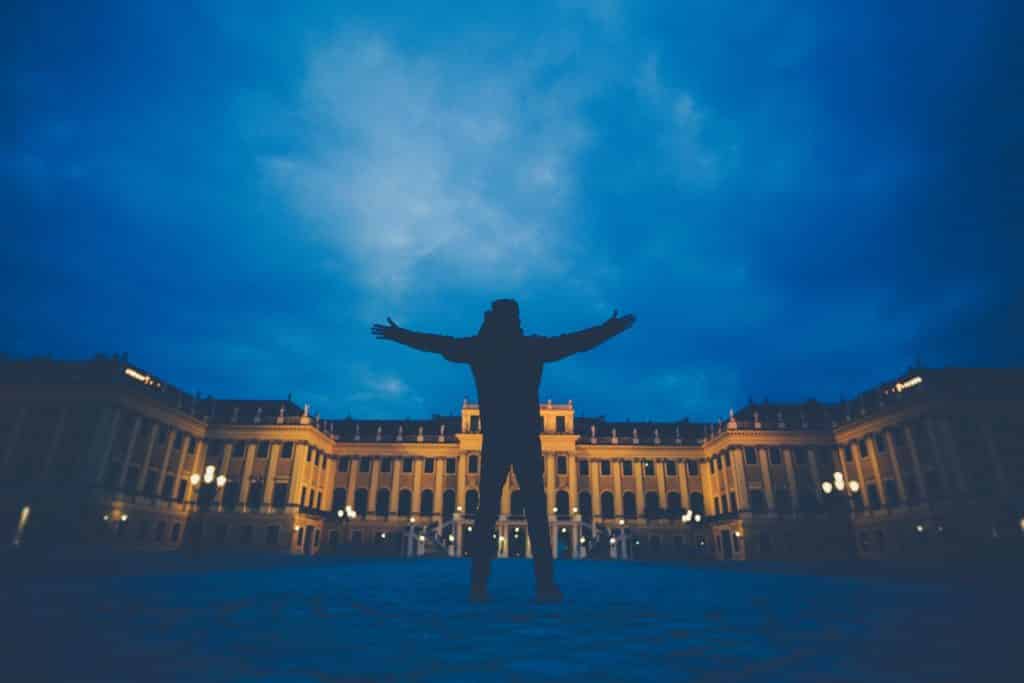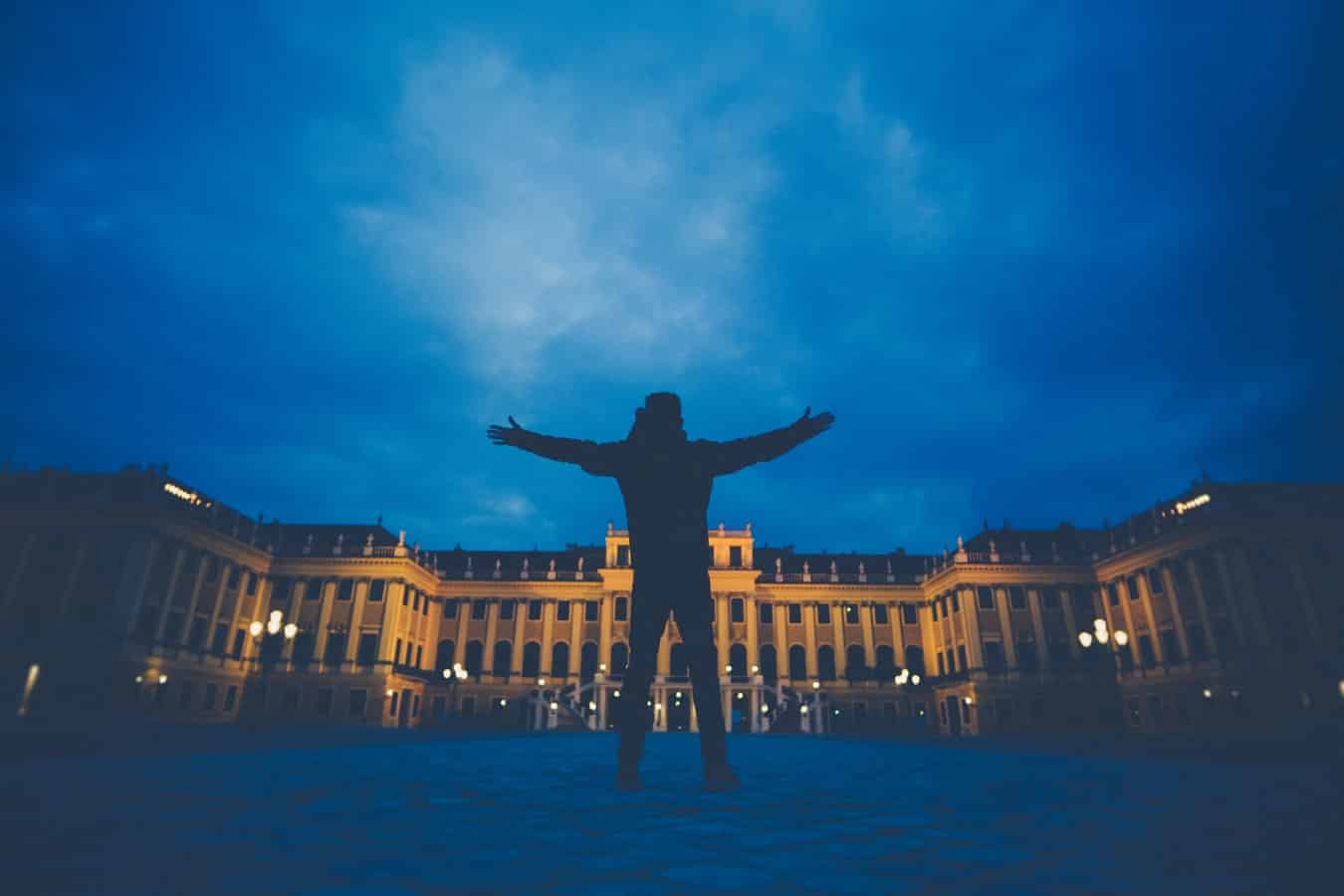 Ten Facts To Know Before You Visit Schönbrunn Palace In Vienna! 🇦🇹
#1. Schönbrunn Palace Gives Versailles A Run For Its Money!
Leopold I wanted to build a home that rivaled Versailles, the famous seat of the French monarchy. While Schönbrunn ended up being smaller, we'd argue it's every bit as spectacular. It's an example of some of the most exquisite Baroque architecture in Europe, and every one of its hundreds of rooms has a different style.
With lavish gold gilding on anything that stayed still long enough, soaring ceilings, delicate Rocco art, and mirrors everywhere, it's almost like being in an extremely expensive fairground. You can well imagine the extravagant balls and feasts that took place within these walls.
We only wish this was an option for places to stay in Vienna, but luckily there are some other regal accommodation options possible for us common folk…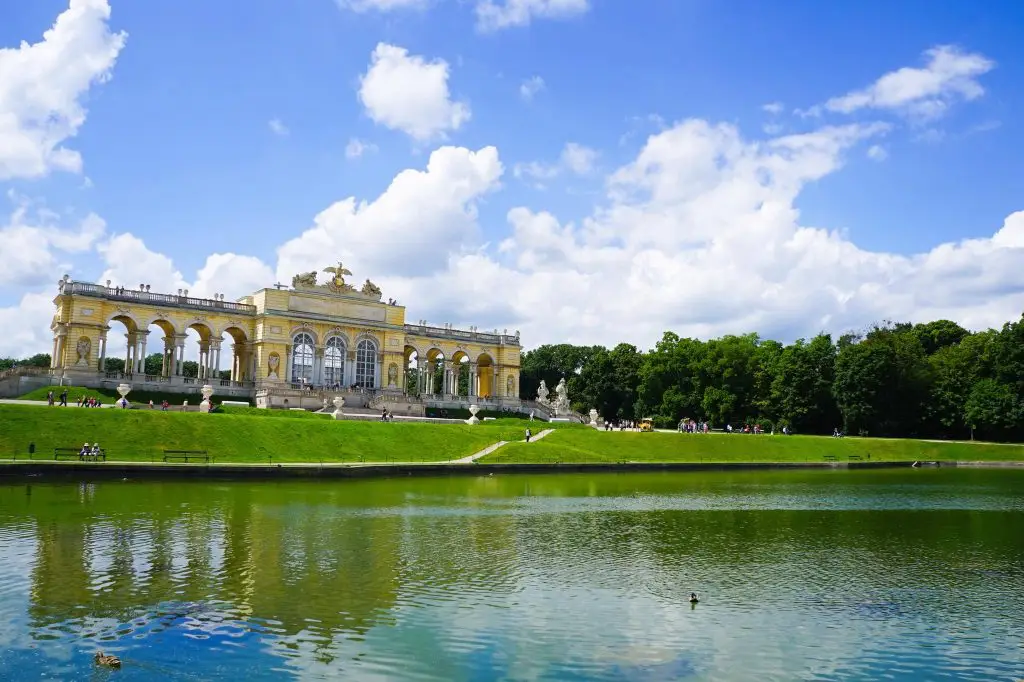 #2. Schönbrunn Palace Survived A World War 2 Bomb…
As well as weathering the multiple political changes through the centuries, including the rise and fall of empires (not least the one that Schönbrunn Palace represents), the palace also survived a WWII bomb. This hurtled through the roof and three floors into the Small Gallery, but thankfully did not explode.
The city of Vienna was actually bombed 52 times during World War II, and 20% of the entire city was lost – not that you would know it today! Even the St. Stephen's Cathedral in Vienna was hit by 22-ton bombs that shattered on the floor of the church, and this was after having burned from a fire looters set in nearby shops!
During World War II, the zoo also suffered extensive damage from Allied bombing, which resulted in the deaths of many animals, which leads us to our next fact…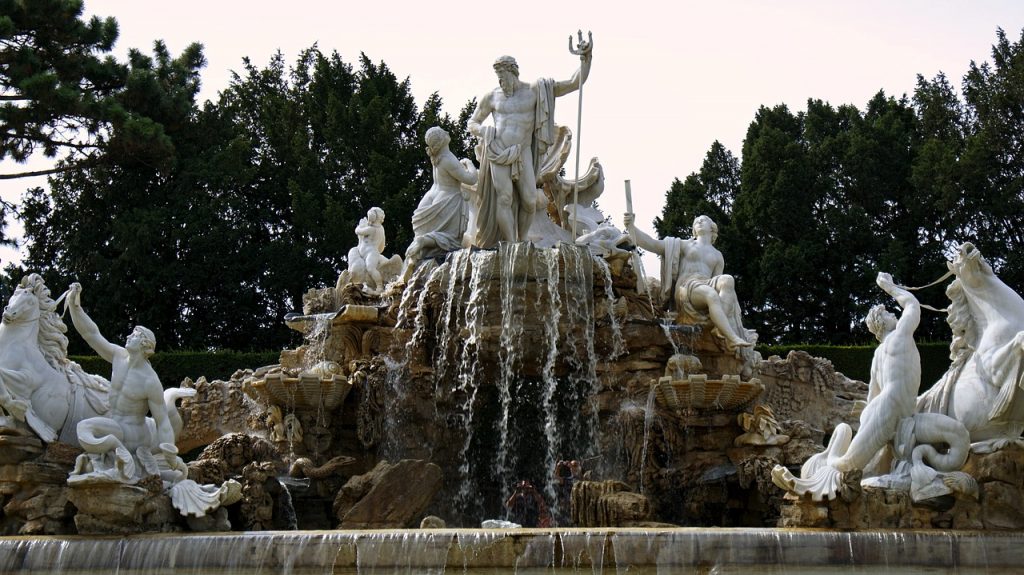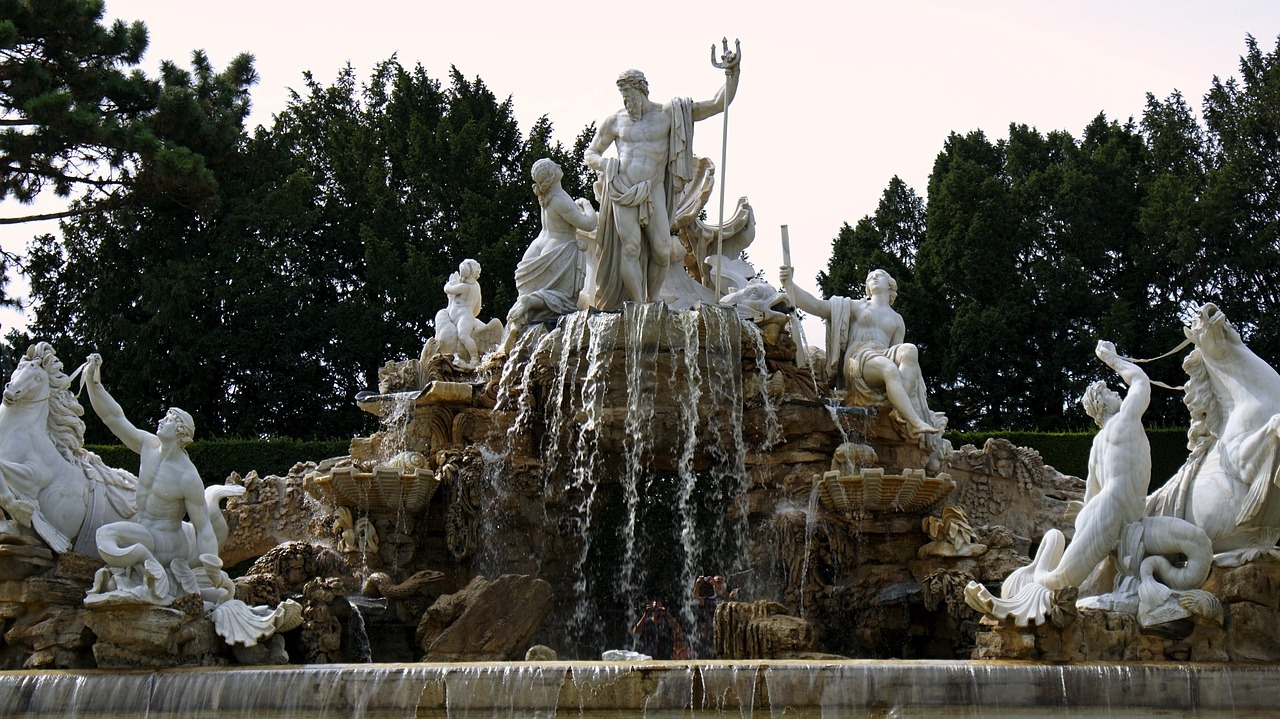 #3. Schönbrunn Palace Is Home To The Oldest Zoo In The World!
Generations of families have enjoyed spending time at Schönbrunn Zoo, which is not only the world's oldest zoos but also one of the best (it's been upgraded over the years, we promise!). Started as a menagerie by Emperor Francis I, it's now home to hundreds of animals, including tigers, penguins, pelicans, and pandas. We love the pandas.
You approach it through an entrance near the Gloriette, taking the tree walk to get from the upper part down to the animal enclosures. We love the woodland setting and the historical yellow pavilion, giving you a sense of how the zoo was when it began.
It's got a focus on conservation and education, so you can be assured that it is a responsible and ethical place for the animals to live. The entrance is free with the Vienna Pass too.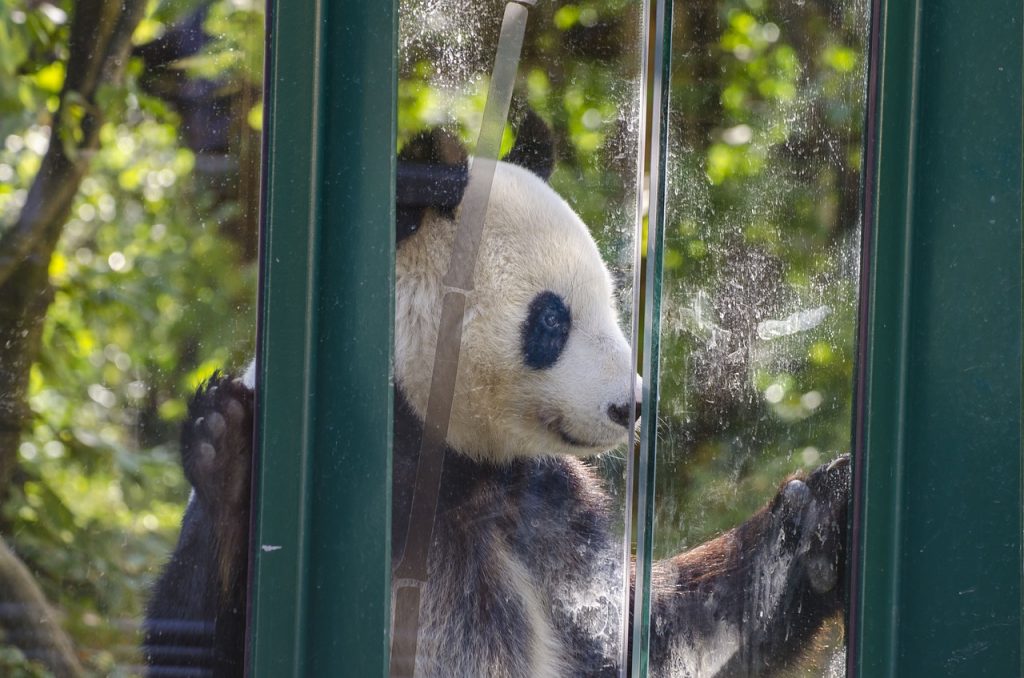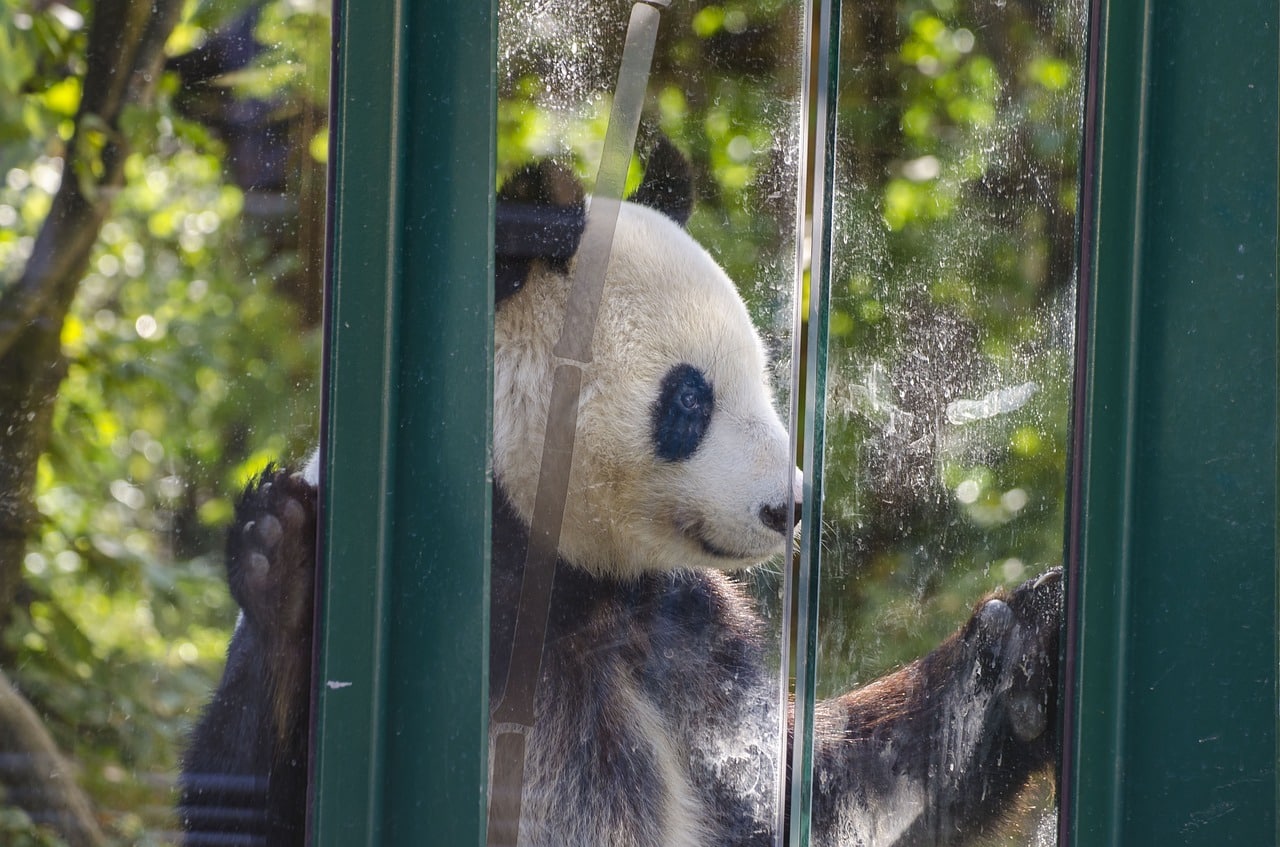 #4. Don't Skip The Museum of Carriages.
On the grounds of Schönbrunn Palace in Vienna, you'll find this fascinating but often overlooked museum, also known as the 'Wagenburg.' This houses an incredible collection of carriages that were used throughout the decades to transport the imperial family and their friends, allies, and workers.
Some of our highlights were the Golden Carousel Carriage used by Maria Theresia, the Child's Phaeton used by Napoleon's son, and a preserved court automobile from 1914. Transport enthusiasts and history boffins will be equally engaged in this unique exhibition.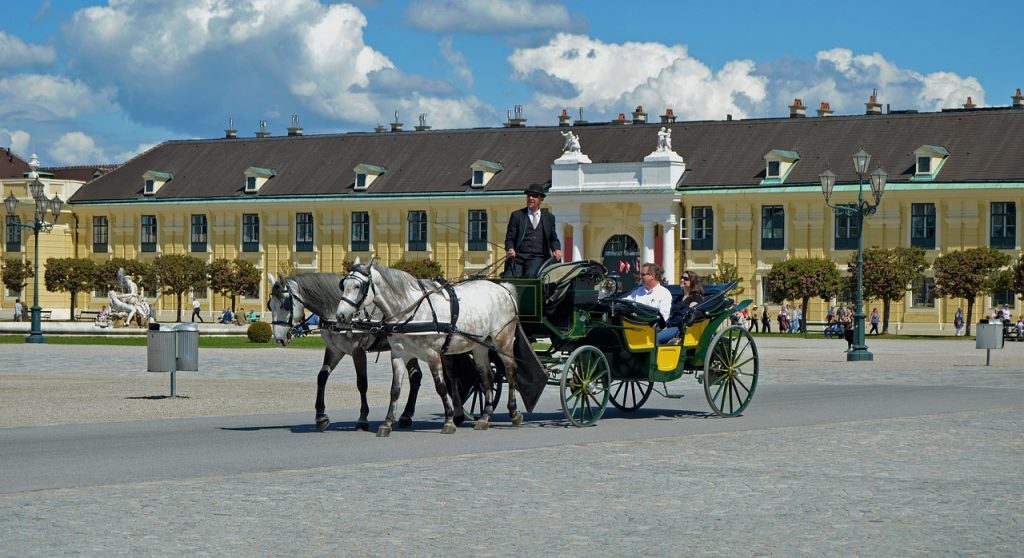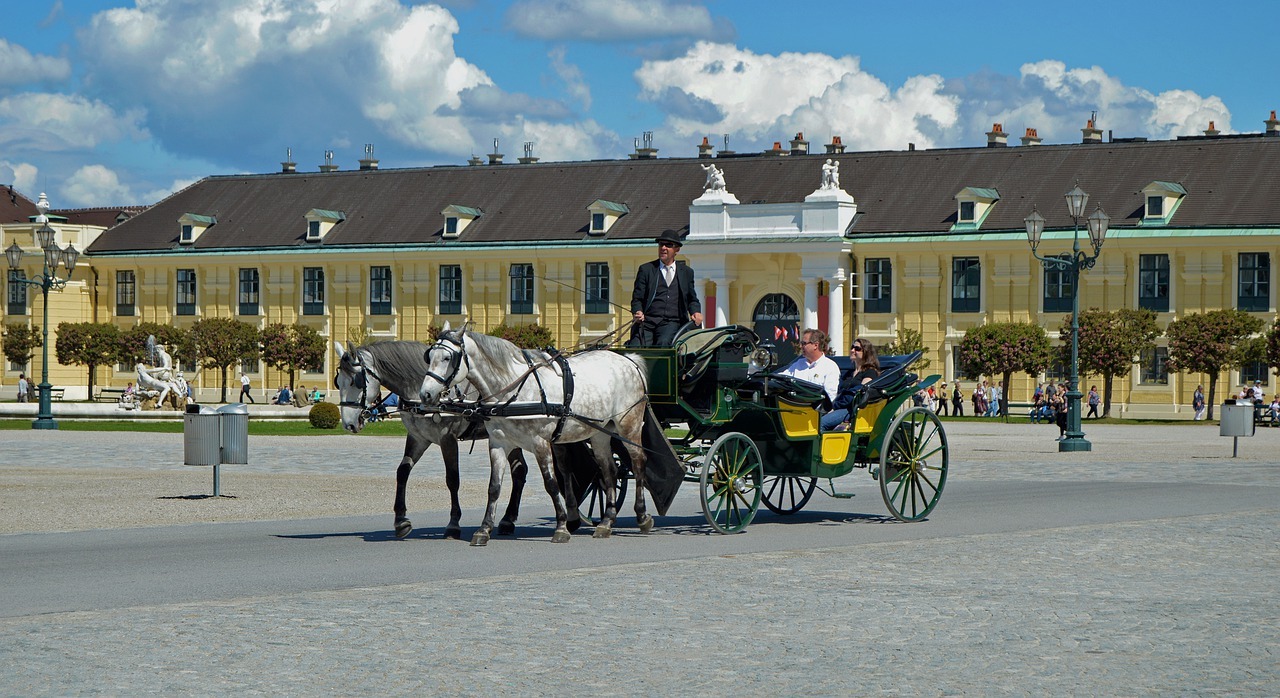 #5. Invest In A Schönbrunn Palace Guided Tour.
We've all been there: you get to a famous attraction, decide the tour is too pricey, then spend the next hour or so wandering around trying to work out what everything is. This is 100% something you'll want to avoid at Schönbrunn Palace. There's too much to see and too many amazing stories to hear to miss out, so invest in a tour.
The tour guides are engaging and well-informed, really helping to bring the history to life. You can choose between the hour-long Grand Tour, which will take you through all 40 rooms that are on view to the public, or the Imperial Tour, which introduces you to 22 rooms in only 30 minutes.
If you have the time, opt for the Grand Tour and see Empress Maria Theresa's bed of state and the opulent black and gold Vieux Laque Room.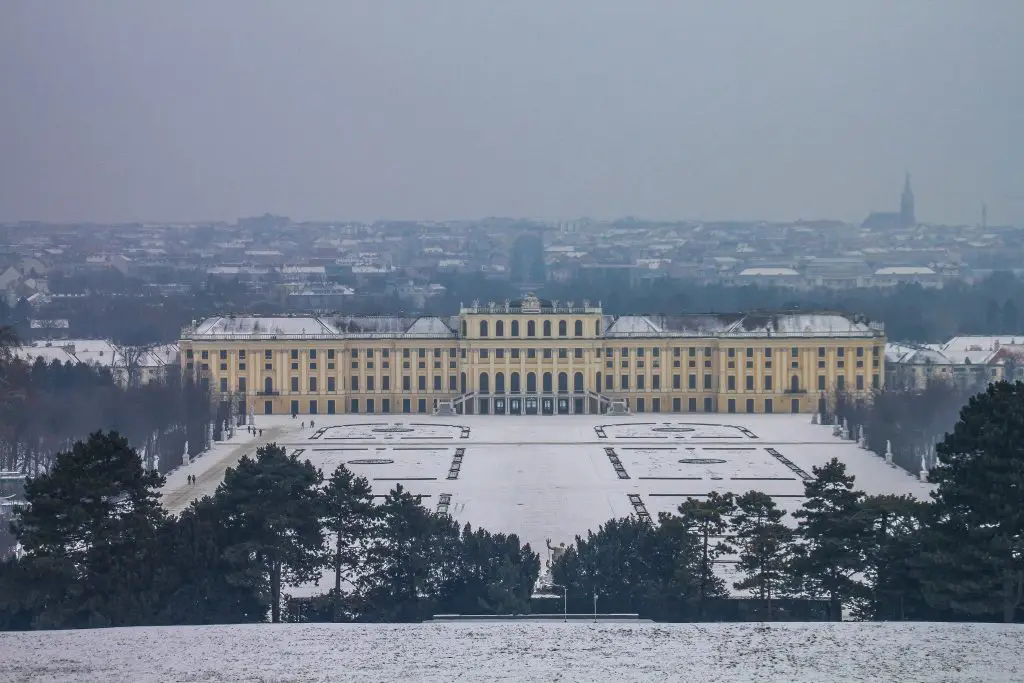 #6. Leave Time To Stroll In The Schönbrunn Gardens…
One thing you absolutely cannot miss at Schönbrunn Palace in Vienna is the chance to roam its extensive gardens. You can well imagine courtiers of old going for a stroll in here to gossip or plot – there's so much space and so many places to hide.
It's easy to get a bit lost in here, so bring a map along. During summer, when the flowers are in bloom, the gardens erupt in color; during winter, they're bare and mysterious.
There are also loads of different features to explore. Adults and children alike will love the hedge maze and the labyrinth. The Gloriette structure overlooks the elegant gardens, and you'll get an amazing view from its flat roof – or simply shelter in its side arcades and watch the world go by.
We also love the 19th-century glass and iron Palm House where the Hapsburgs collected the tropical vegetation they found fascinating. You'll also stumble across treasures like rose gardens, Roman ruins, tree-lined avenues, and the Privy Garden.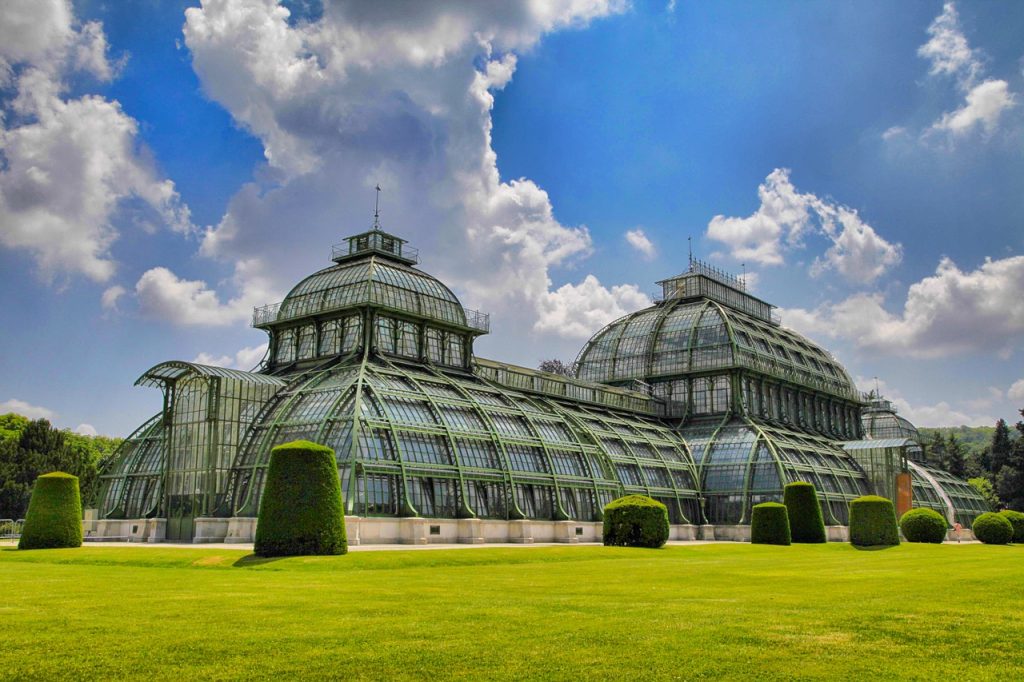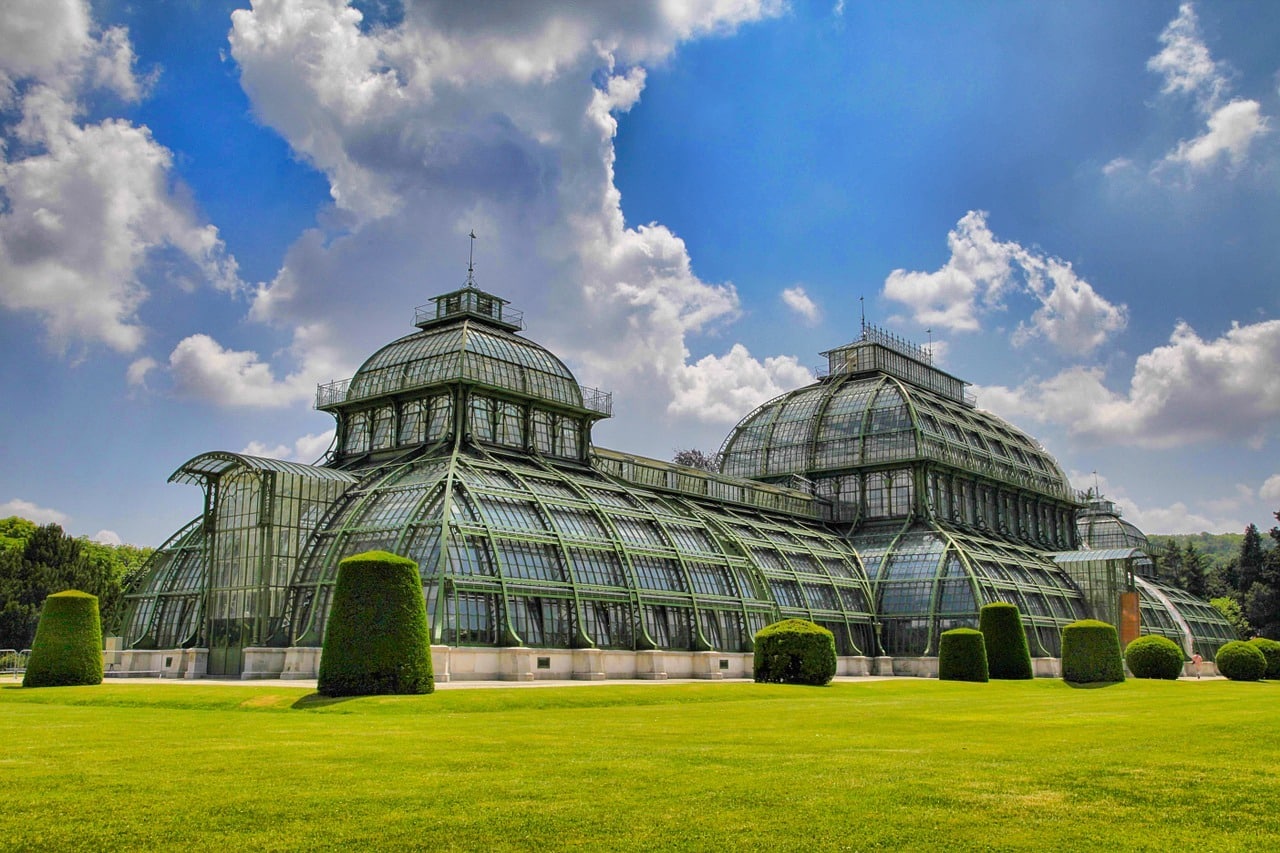 #7. Take The Family To The Children's Museum.
Entrance to the Children's Museum is included in the cost of your ticket to Schönbrunn Palace, so it would be rude not to check it out. You don't have to have kids to go here, although it is primarily targeted at them, so it helps! The 12 rooms of the museum are set up to help children feel immersed in the day-to-day life during Maria Theresa's reign.
They're very interactive exhibitions that include information about education, etiquette, fashion, and food during that time. Children can even dress up in the costume corner – you can imagine how popular that is! We think it's so important that kids engage in history and learning, but it can be tricky to make them enthusiastic.
The Children's Museum manages to do that in a way that's fun for everyone.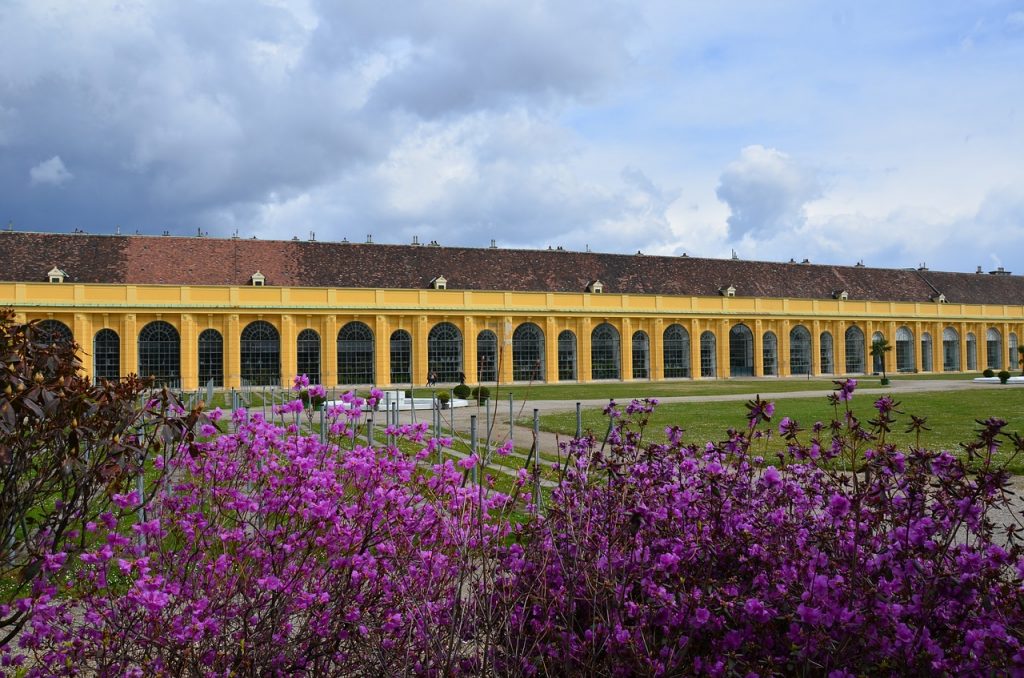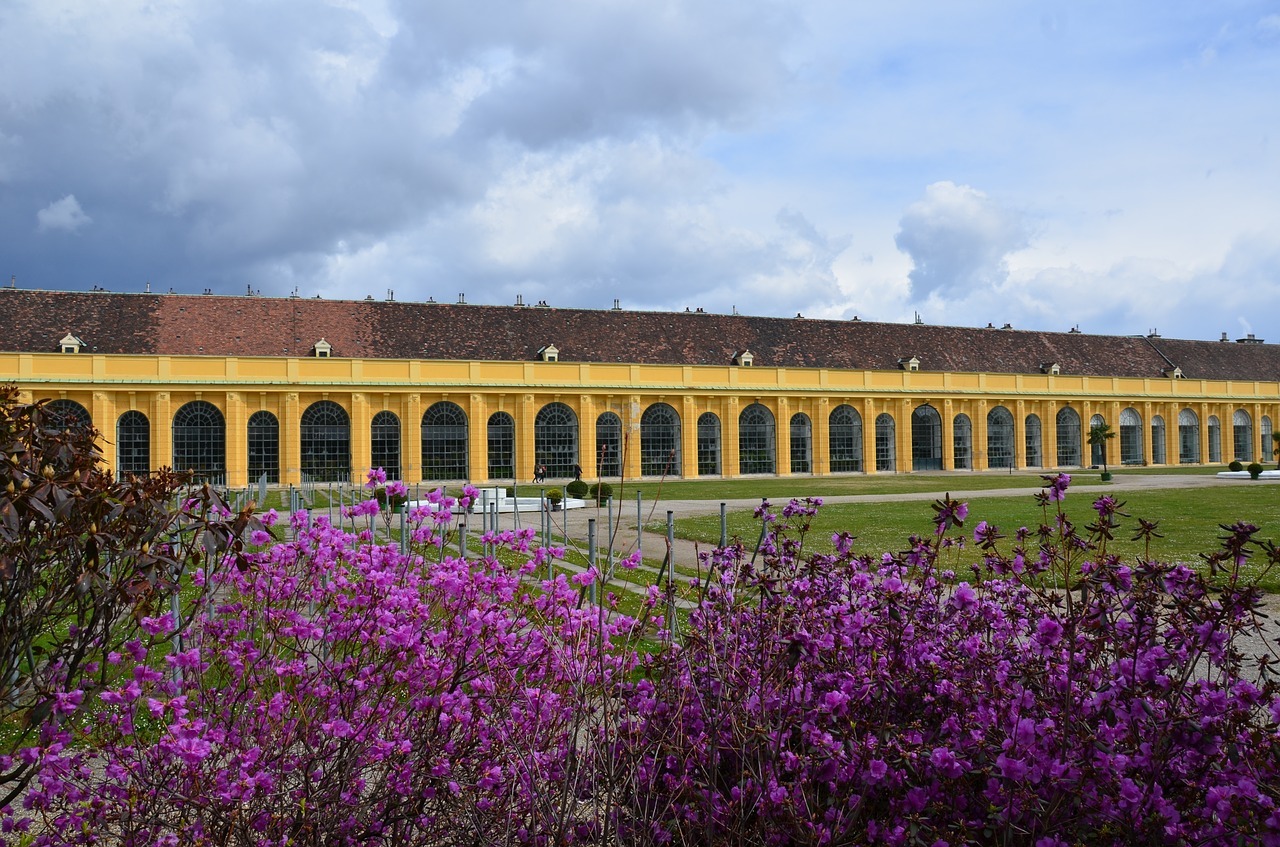 #8. Go Very Early Or Very Late For A Particularly Special Atmosphere (And Great Photos!)
Unsurprisingly, Schönbrunn Palace in Vienna gets BUSY, particularly in peak season. If you want to experience it without the crowds, then you'll need to be an early bird and get there before the ticket office opens at 8 am.
In fact, the grounds are open from 6:30 am (you can even go running there) and wandering around as the sun starts to warm the grass, and the golden structure gradually lights up is something really special. The same rules apply for visiting Hallstatt…
If you really can't imagine getting up that early for anything, then head there at dusk to see the Palace lit up. It gives it a fairy-tale look, and even from the road outside, you can appreciate its grandeur. If the Christmas market is on, you can get even closer.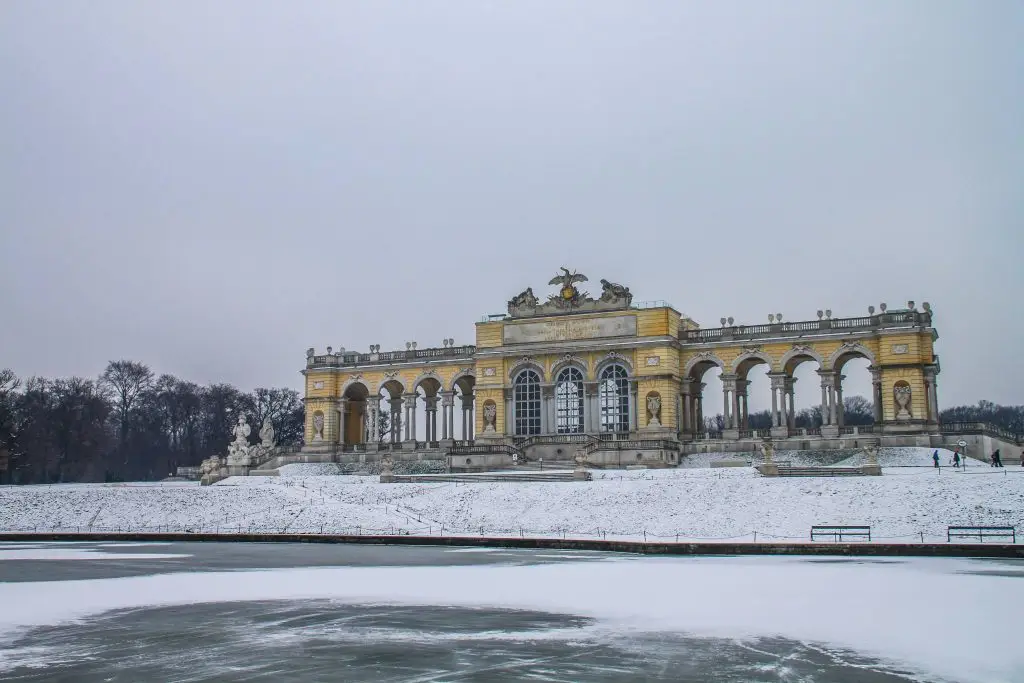 #9. See If You Can Catch A Magical Schönbrunn Concert!
One of the most famous concerts that took place at Schönbrunn Palace in Vienna was Mozart's inaugural performance, aged only six years old, for Empress Maria Theresa in the Mirror Room. Now, we can't promise any child prodigies, but the palace is a wonderful place to enjoy music. Luckily, the tradition of performances at the palace continues into the present day.
Romantics will feel truly affected by the gorgeous atmosphere as the Orangery comes alive to the sounds of the orchestra or 8-piece ensemble playing Mozart and Viennese waltzes. Schmaltzy? Touristy? Maybe, but we defy you not to be carried away by the combination of music and setting.
For something especially special, there are free evening concerts in the gardens over summer, starring the Vienna Philharmonic. It's almost as amazing as the Vienna Opera itself. Almost.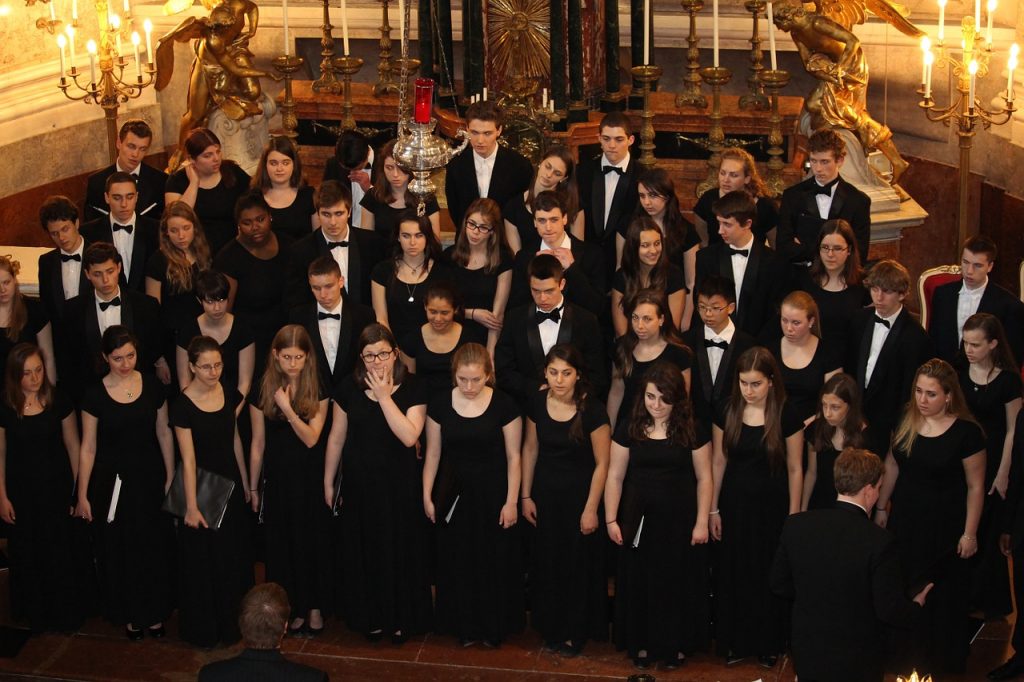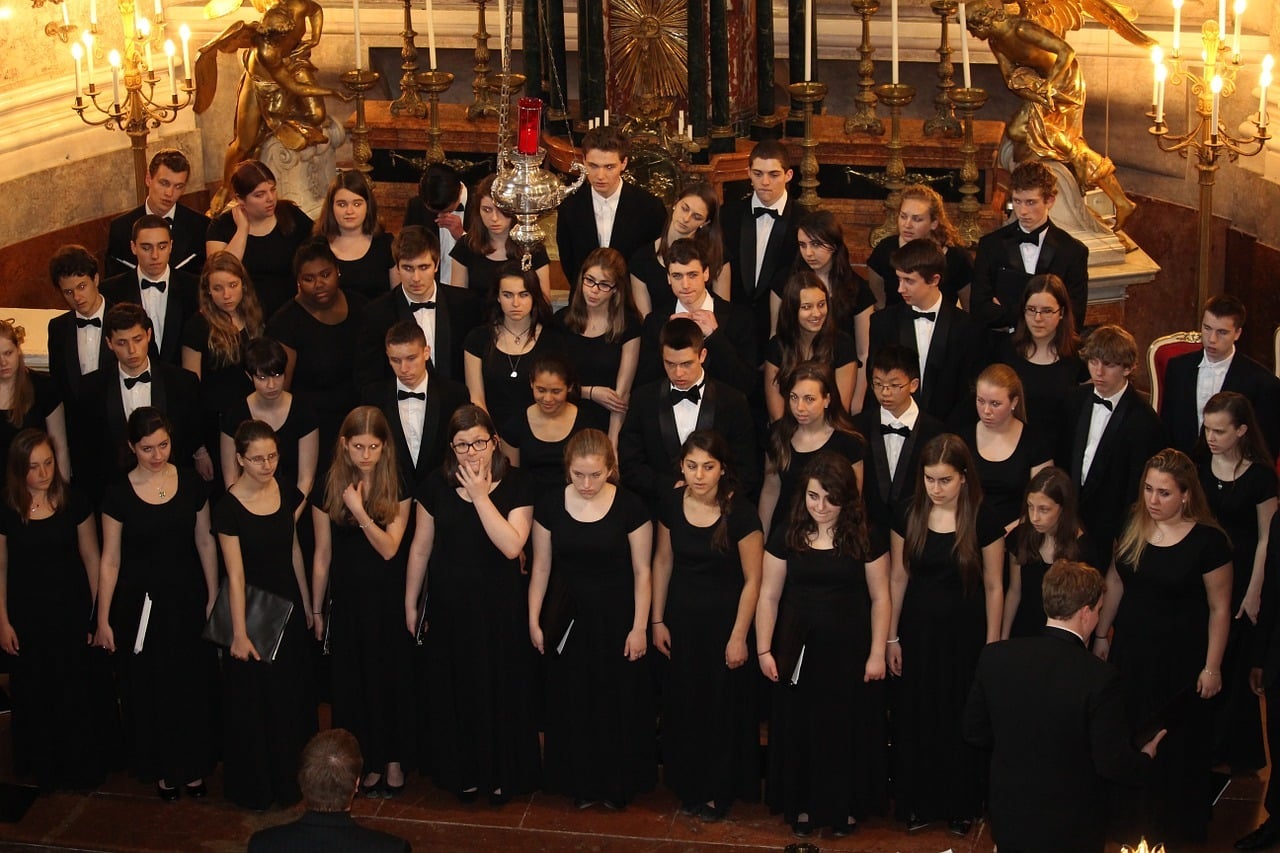 #10. Make The Most Of Schönbrunn Palace's Seasonal Offerings!
The wonderful thing about Schönbrunn Palace is that it still has so much going on. As well as the musical performances, there are different things to do at different times of the year.
One of the hither-to-kept-secret aspects is the public swimming pool, a mere 300 meters away from the Gloriette. It was once a reservoir, then an Imperial Swim School, and now can be enjoyed by anyone over the summer months. The renovated pools and the trim lawn for sunbathing are the perfect refuge from Vienna's busy summers.
If you're in Vienna at Christmas time or for Easter holidays, then there are brilliant markets in front of Schönbrunn Palace where you can shop local crafts, nibble Austrian delicacies (or glug the Glühwein) and take photos with the giant Christmas tree (or Easter egg). Austrians take their markets seriously, so you can depend on these being awesome and utterly romantic.
When you read all of this (and this is less than half of the things you'll learn about Schönbrunn Palace!), it's hard to imagine going anywhere else on your trip to Vienna! Whether you have just 24 hours, three days, or longer – this grand construction should be an absolute priority.
Just make sure to book your Schönbrunn Palace tickets beforehand – or skip the line with the Vienna Pass.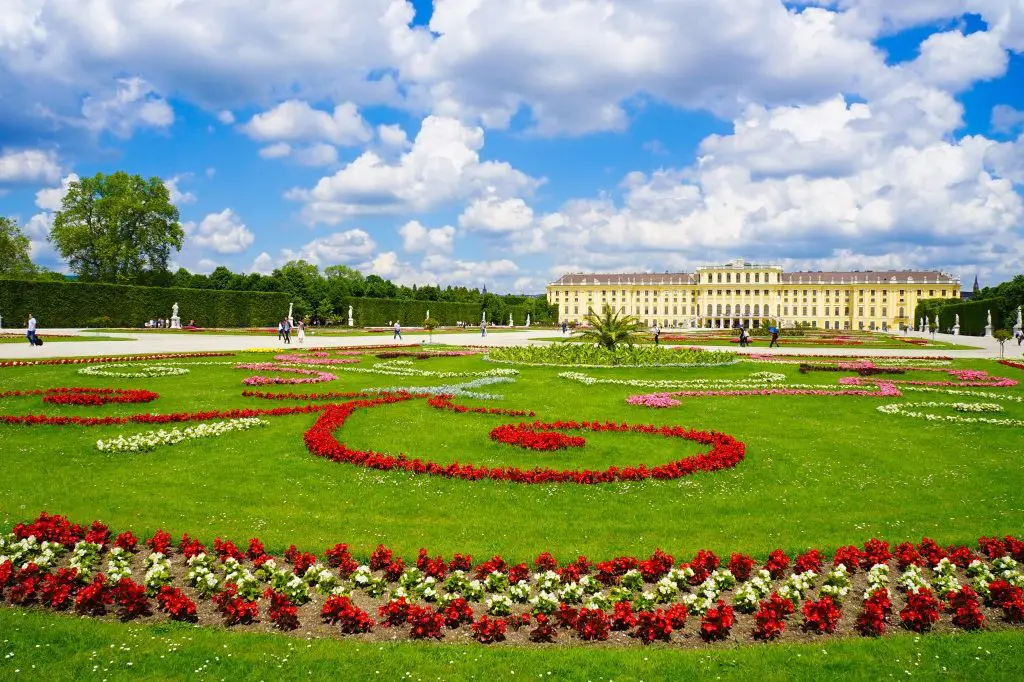 Staying Connected While Travelling
In today's increasingly connected world, staying online while traveling has become essential for a seamless experience. That's where eSIMs come into play, revolutionizing the way we access mobile networks during our global adventures. Say goodbye to hunting down local SIM cards at the airport; eSIMs provide instant activation the moment you land, sparing you the fortune usually spent on international roaming and allowing you to genuinely travel like a local (without getting hopelessly lost!).
With eSIMs, tasks like restaurant recommendations and reservations, up-to-the-minute public transport instructions, checking opening hours, and accessing further information become a breeze. And, of course, sharing your journey on social media is easier than ever. To stay connected wherever you roam, consider using either Airalo or Holafly. Airalo boasts the most extensive range of destinations worldwide, offering smaller data bundles tailored to your needs, while Holafly provides unlimited data packages and fantastic EU data deals.
So why wait? Embrace the future of travel connectivity with eSIMs and make your next journey effortlessly smooth.
Further Things To Consider Before Any Adventure
Now you're all set and prepared to explore our big wide world, why not sort out everything else out all in one go? If necessary for your travel plans make sure you have brought proper travel insurance, protected your privacy by getting a secure VPN, compared all the top hotel booking sites to find just what you're after, reserved an unbeatable rental car price and - of course - booked the best flight deals!
Or maybe just forget it all and go for a last-minute cruise or effortless tour instead?
Many budget travelers (including me) indulge in worldwide airport lounge access, so we can experience luxury while still slumming it in economy. Naturally, we would never leave home without a more general travel guide since we couldn't possibly cover everything here!
Just add an adventurous attitude and plenty of smiles - they go a long way - and that about covers it all! Now go out, find your own path and don't forget to share your best inspiration stories with me on Facebook, Twitter, and Instagram...I'd love to hear from you!