Welcome to Vienna, one of the most beautiful and renowned cities in Europe! As the capital city of Austria, Vienna is a city rich in cultural and aesthetic values.
It is also one of the best cities to enjoy a romantic trip with your partner, as there is no short of romantic things to do in this classical city.
Vienna is the age-old capital of Austria, which once stood among the most powerful countries in Europe thanks to the Habsburg dynasty. For this reason, imposing imperial architecture dominates the city, with stately palaces, museums, and theatres abound.
However, that is not to say that the city dwells on its glorious past. Vienna nowadays is rapidly developing, and high-rise buildings now intermix with old ones in a harmonious tone, creating a sense of symbiosis between the new and the old where neither reign supreme over the other.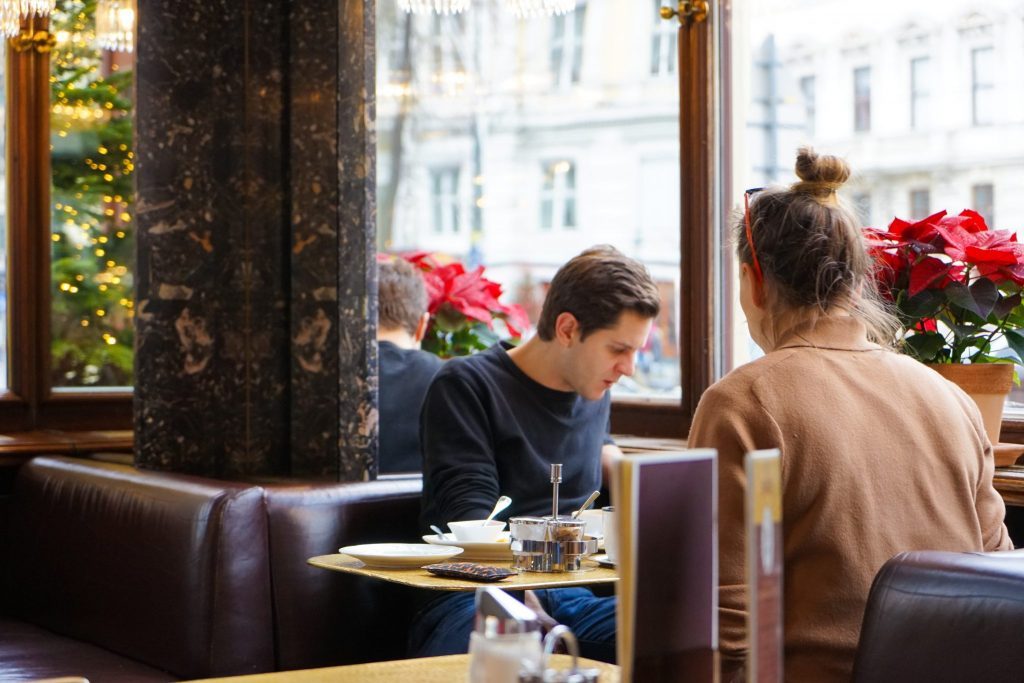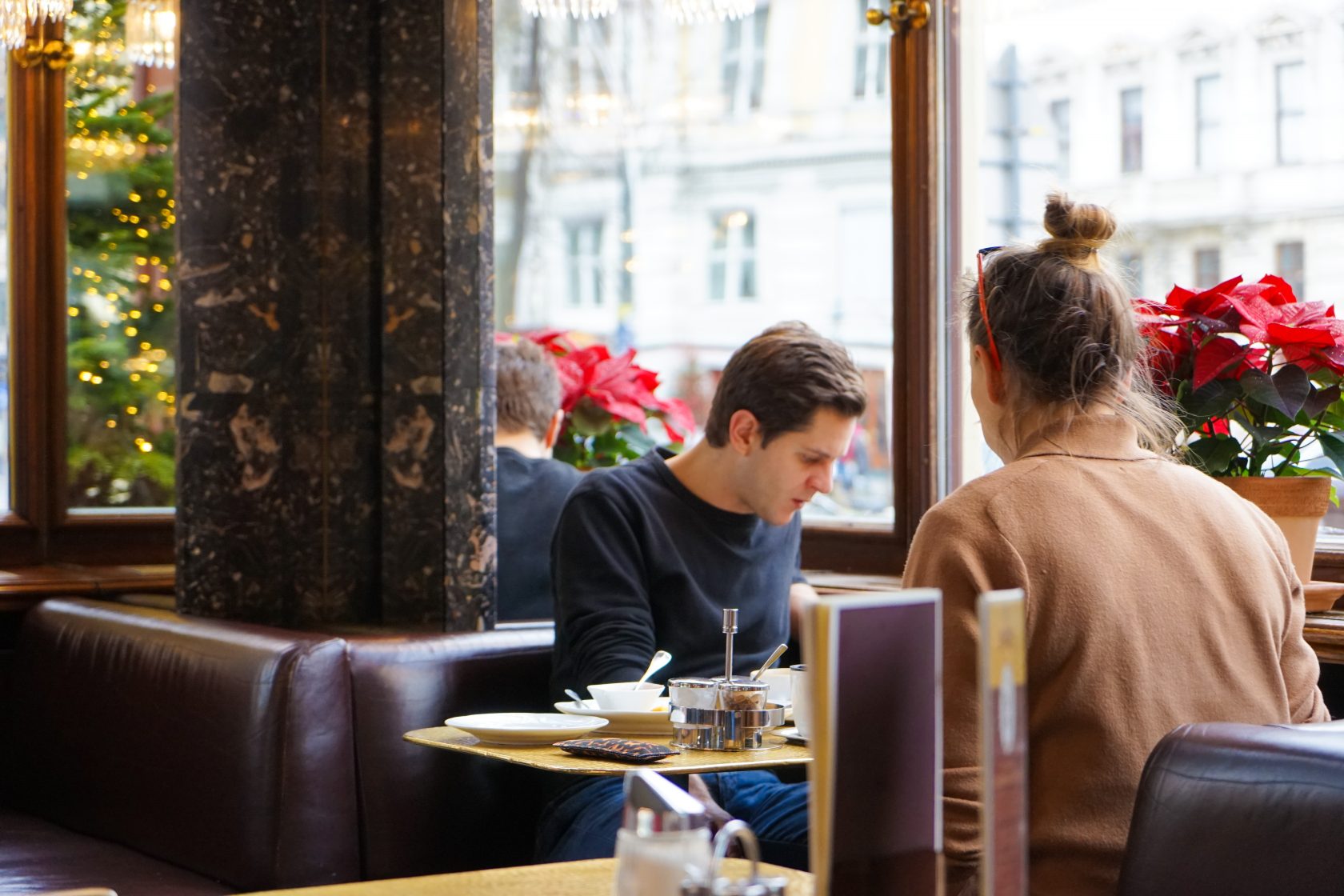 Vienna now is a vibrant city with lots of things to do. For those enjoying a bit of nostalgia, the city still houses plenty of old buildings with interesting architecture and decorations to explore. For those wanting to seize the day with their friends, Vienna has lots of night clubs, music festivals, and events to get wild in.
Even foodies can enjoy a great food tour checking out some of the finest gourmet restaurants in Europe here. There is just so much to do here that a one-day trip is absolutely inadequate, and at a minimum, we recommend three days in Vienna!
If you are a couple and you are planning on a trip to Vienna, you are in luck! Although it doesn't have as many famous romantic spots like the ones known around the world in Tokyo or Sydney, Vienna's exquisite culture and contemplative beauty will never fail to spark the fire of romance in both of you. And this is without even considering all the easy day trips from Vienna.
Whether it is listening to a classical music concerto, partying at local clubhouses, or simply strolling around the busy street of the city, you are bound to find moments of flourishing romance here – and with all the incredible things to do in Vienna. Without further ado, here are the most romantic things you can do when you are in Vienna.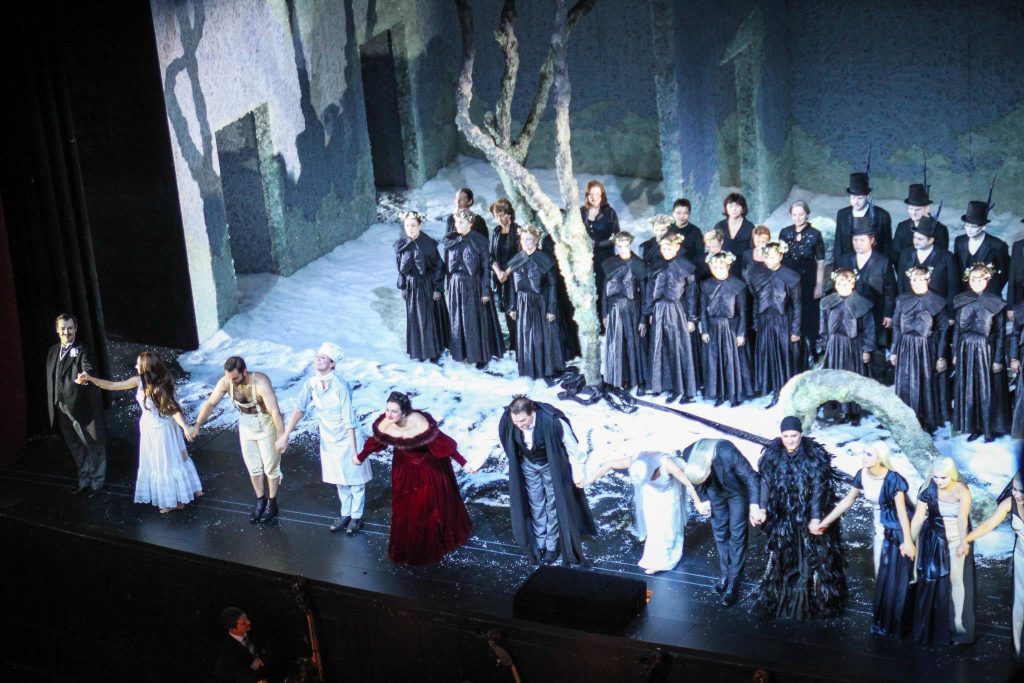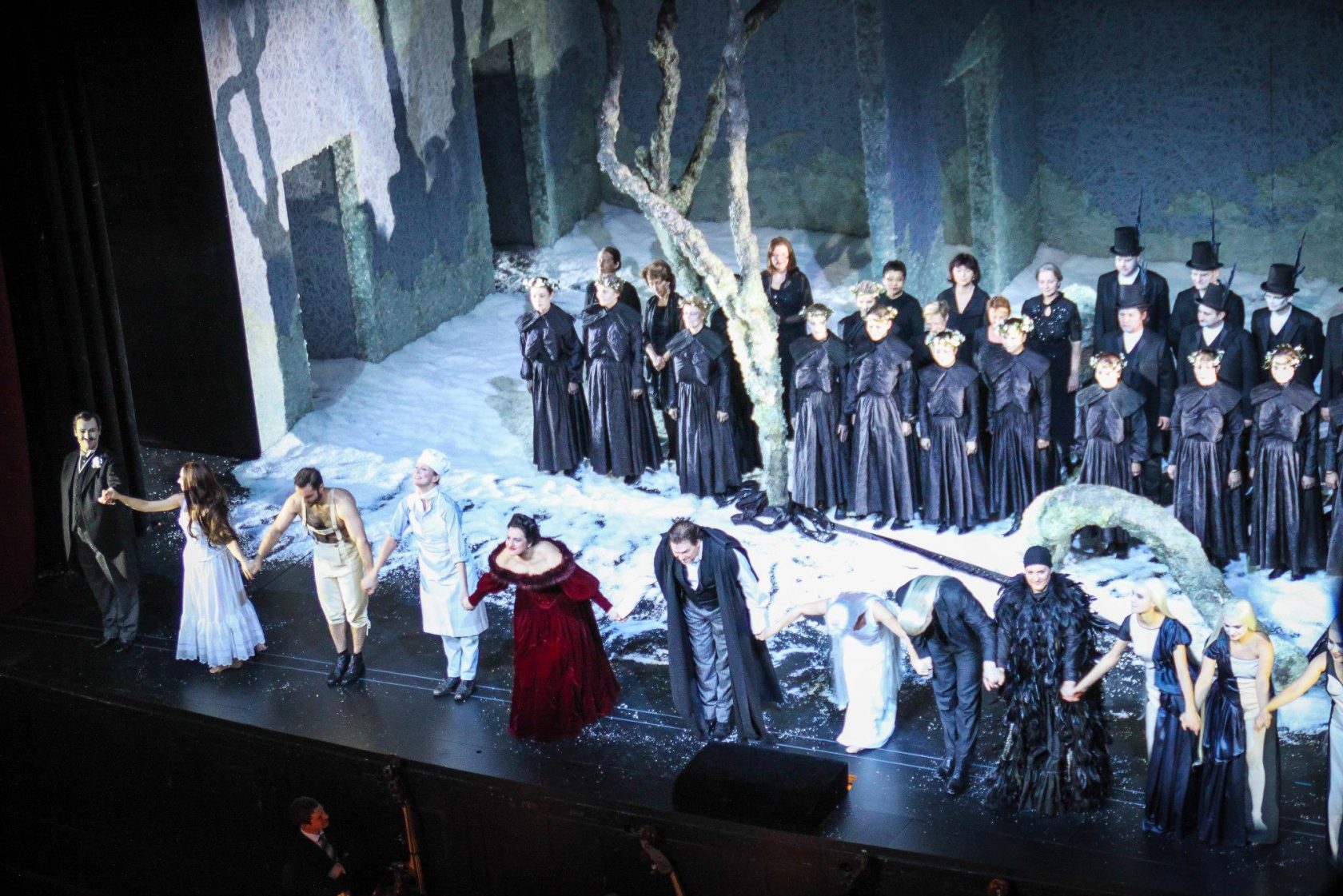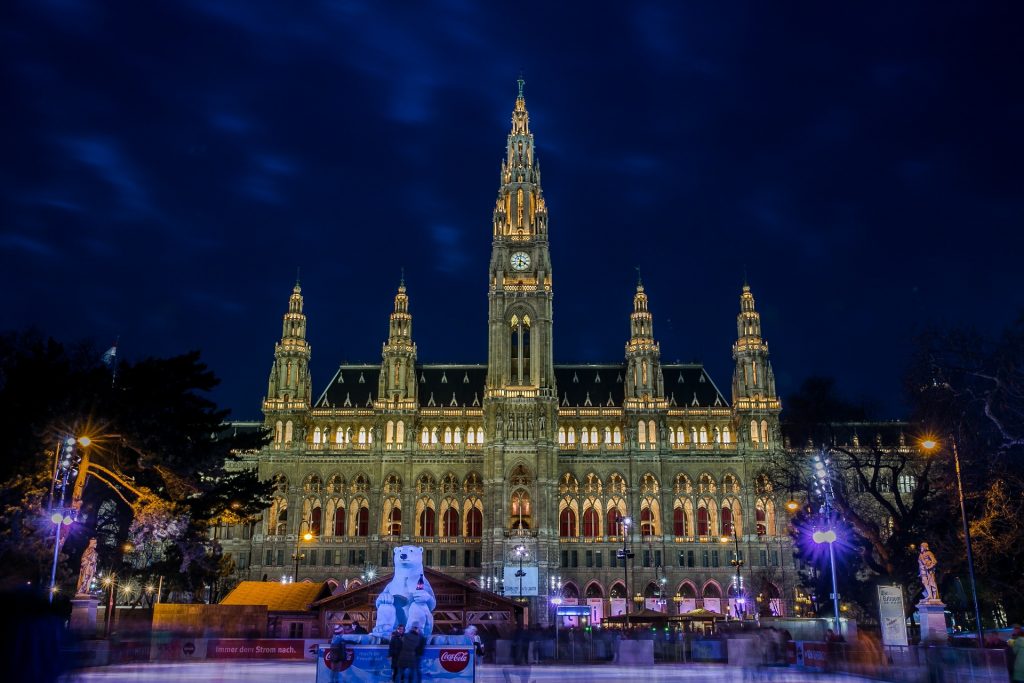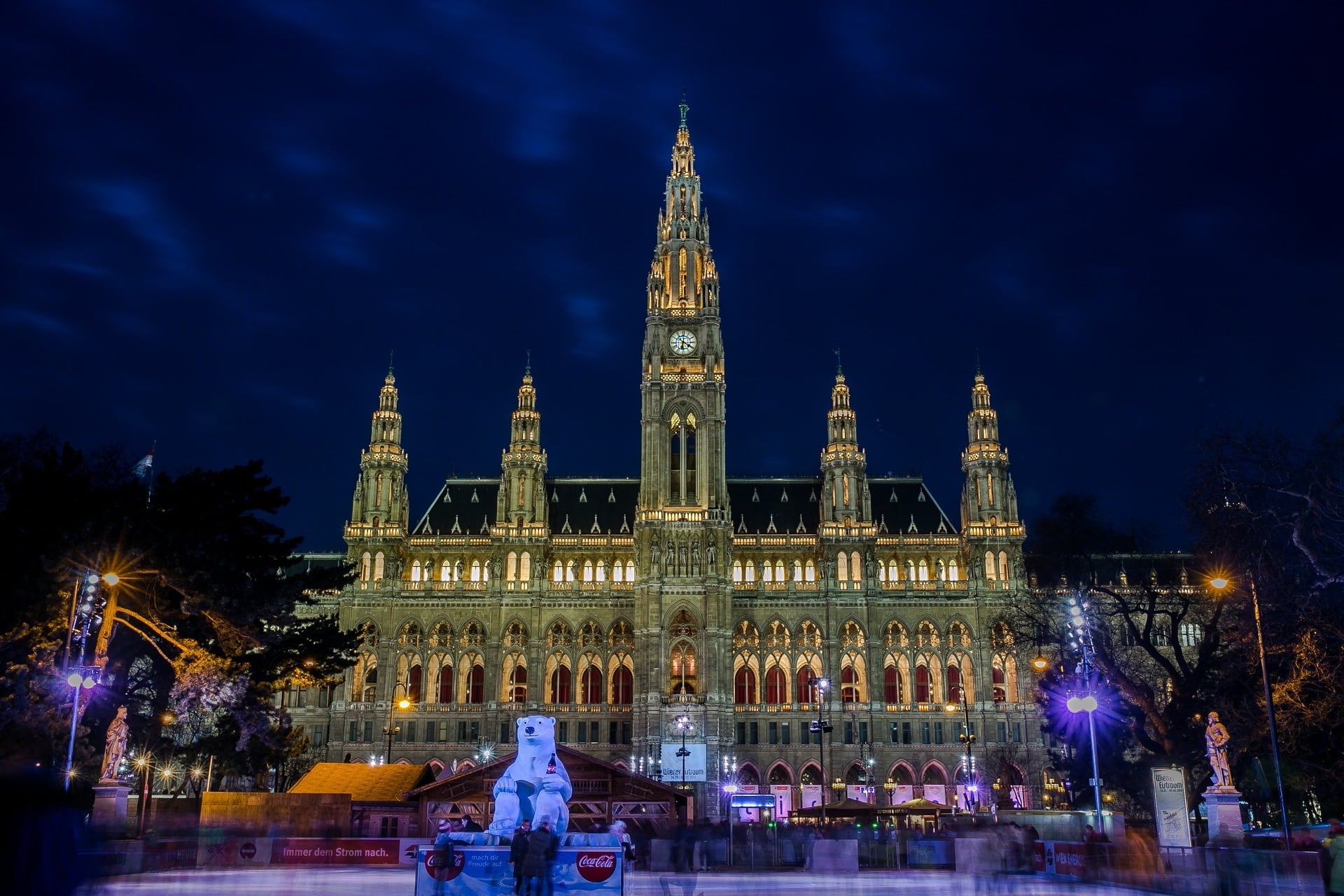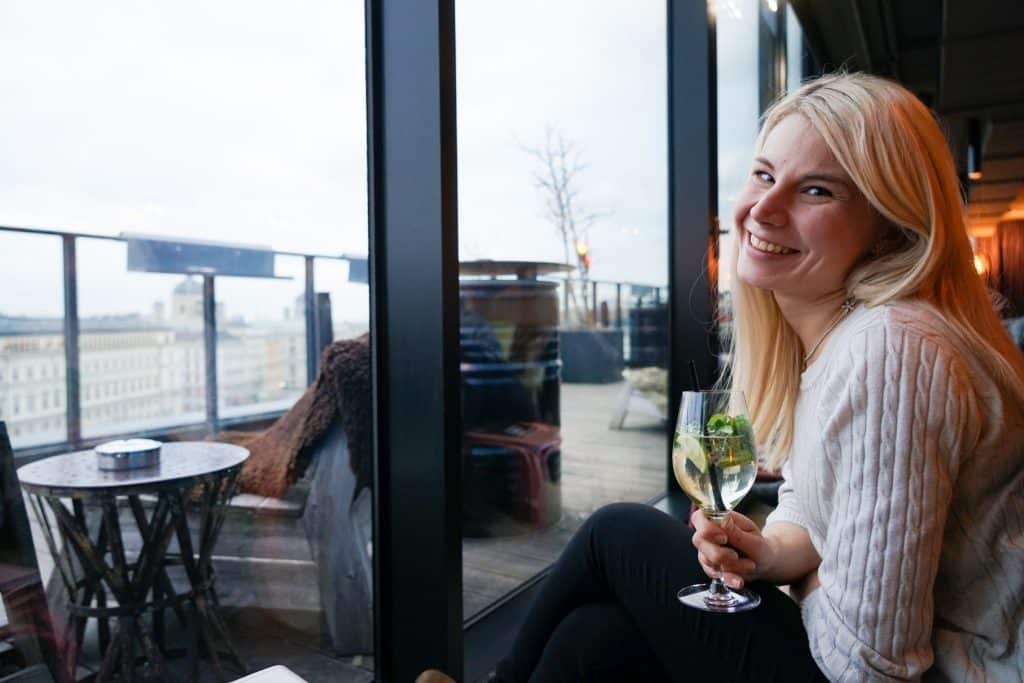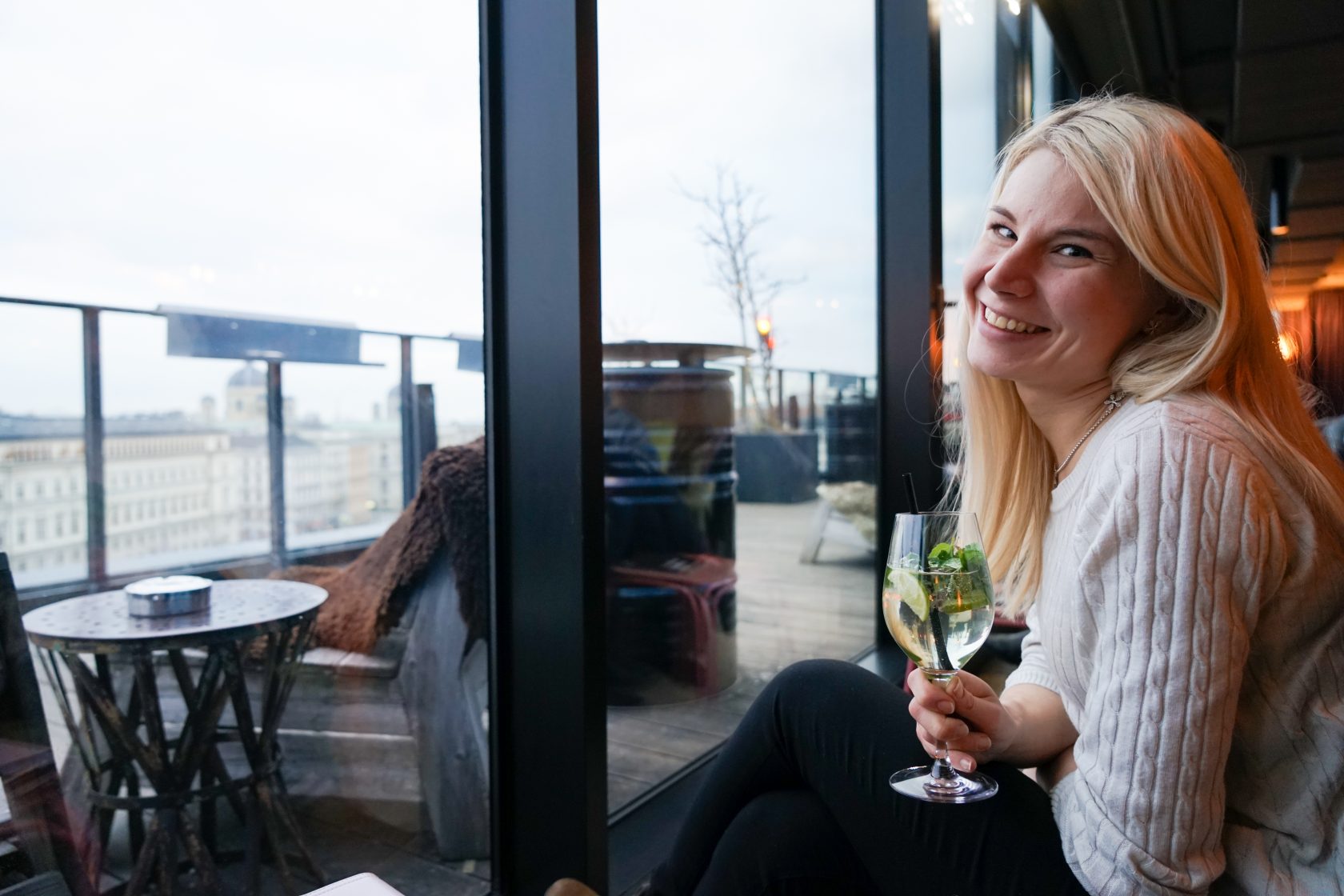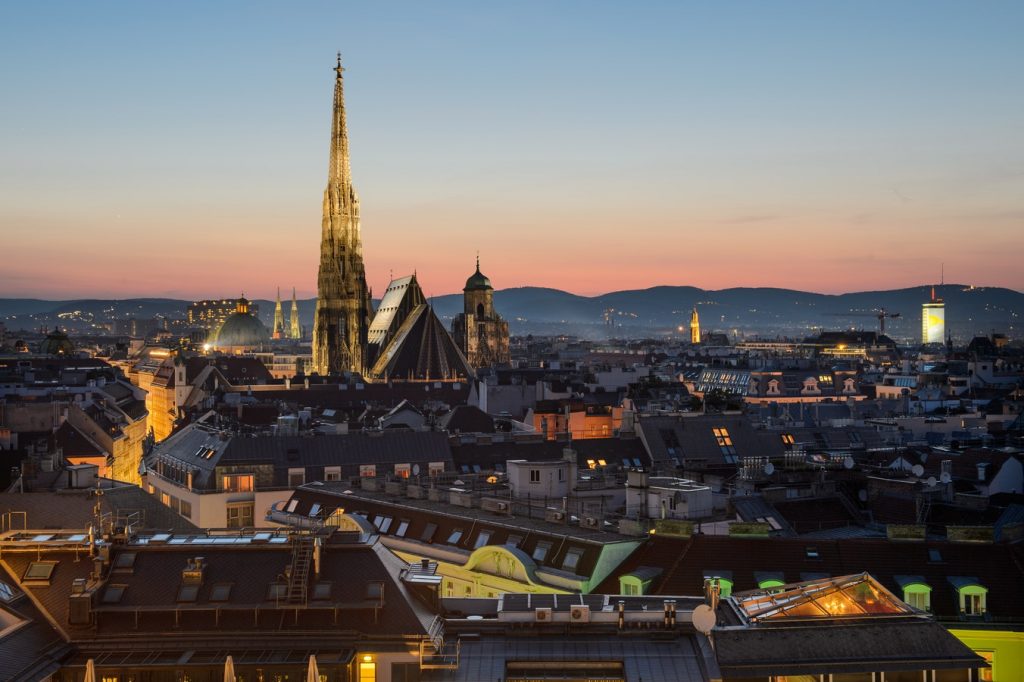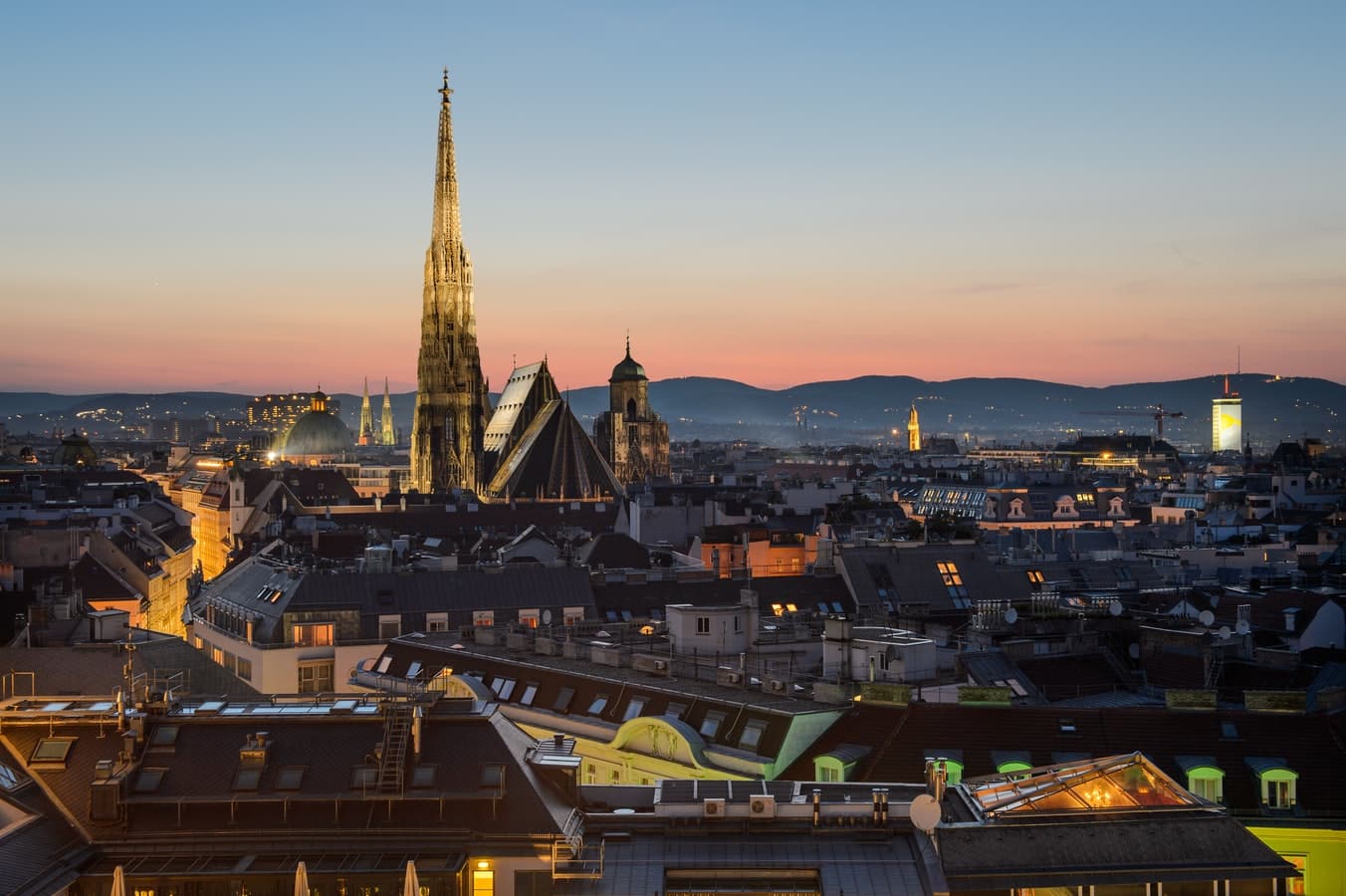 Fall In Love All Over Again With These 10 Romantic Things To Do In Vienna! 💖
1. See A World-Class Musical Performance
As the central hub to classical music in the world and the birthplace of many eminent composers, including the legendary Mozart, Austria has a longstanding history in classical music, and Vienna is the embodiment of this cultural heritage.
The city now hosts many world-class opera shows with famous performers from all over the world. For this reason, opera shows are definitely on top of the show's must-see spectaculars.
Even if you both are not particular fans of operas or classical music in general, we would still recommend you to go to these operas, as they contain the truest essence of Vienna. Furthermore, what can be more romantic than enjoying a medley of love songs live with your significant other?
If the price is a problem, then don't worry! You can opt for a standing ticket to save some money.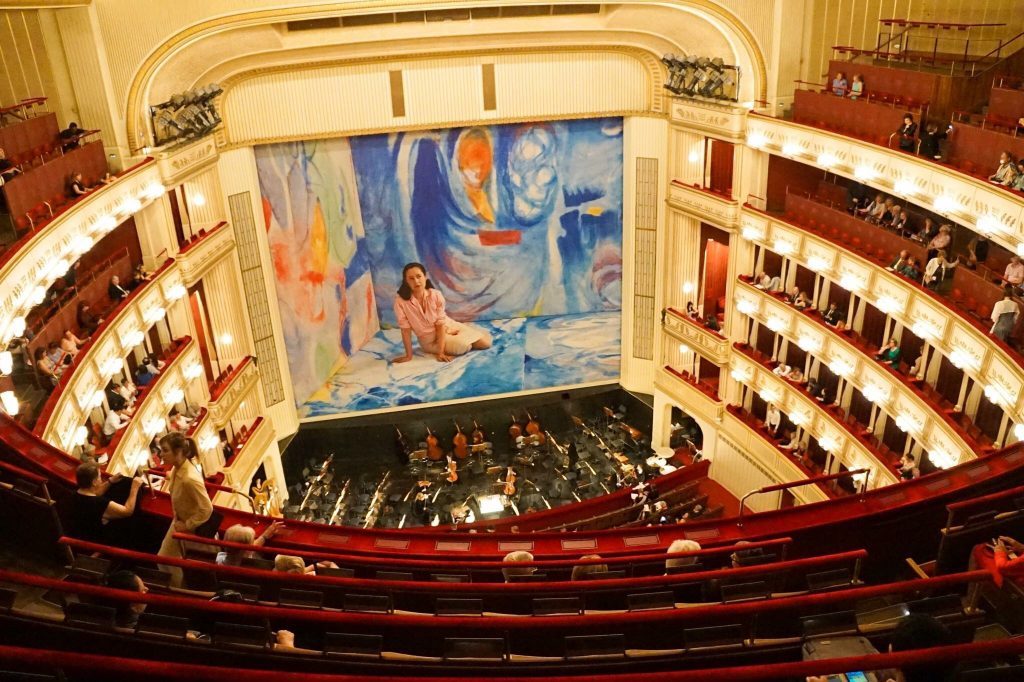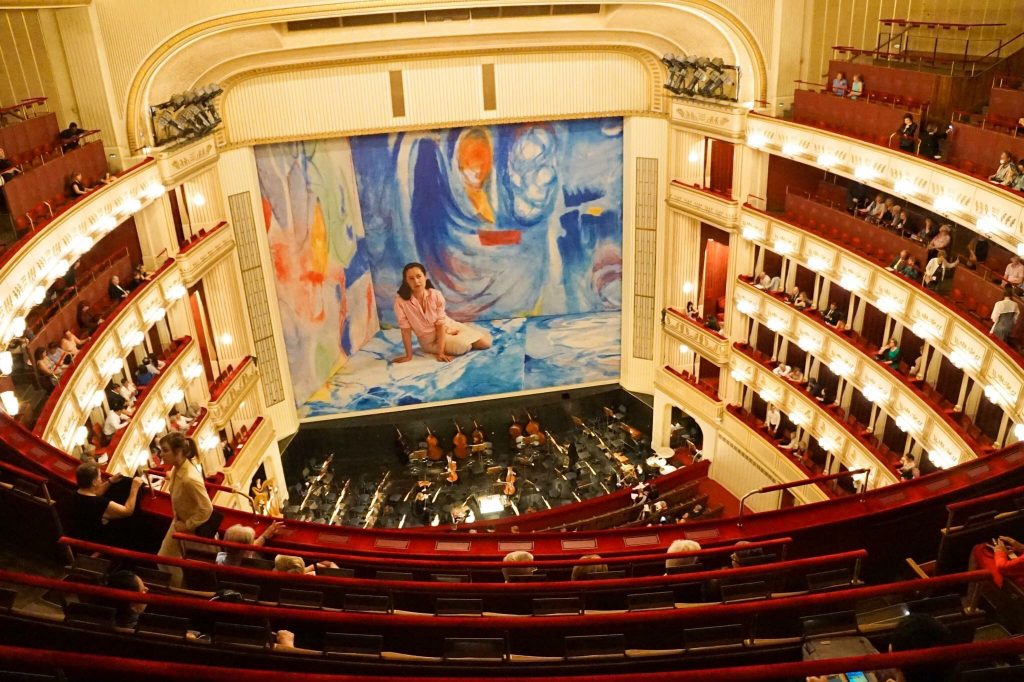 2. Stroll Through The Vienna Old Town
The Old Town is the quintessence of Vienna beauty, and probably one of the best old quarters in the world. The town, which has been granted World Heritage Status by UNESCO, embodies Vienna's classicism and imperialist aesthetic.
Miraculously, almost all buildings in this quarter are perfectly preserved, save for few which were destroyed during the Second World War.
To walk through Vienna Old Town is to feel the age-old spirit of the city, so it is another must-see destination for any tour. There might be many tour groups crowding the quarter, but the atmosphere is generally unperturbed, so both you and your partner could easily enjoy a gentle promenade around this historic quarter without being bothered by other tourists.
A romantic evening stroll down one of the quaintest quarters of Europe, what can be more exciting!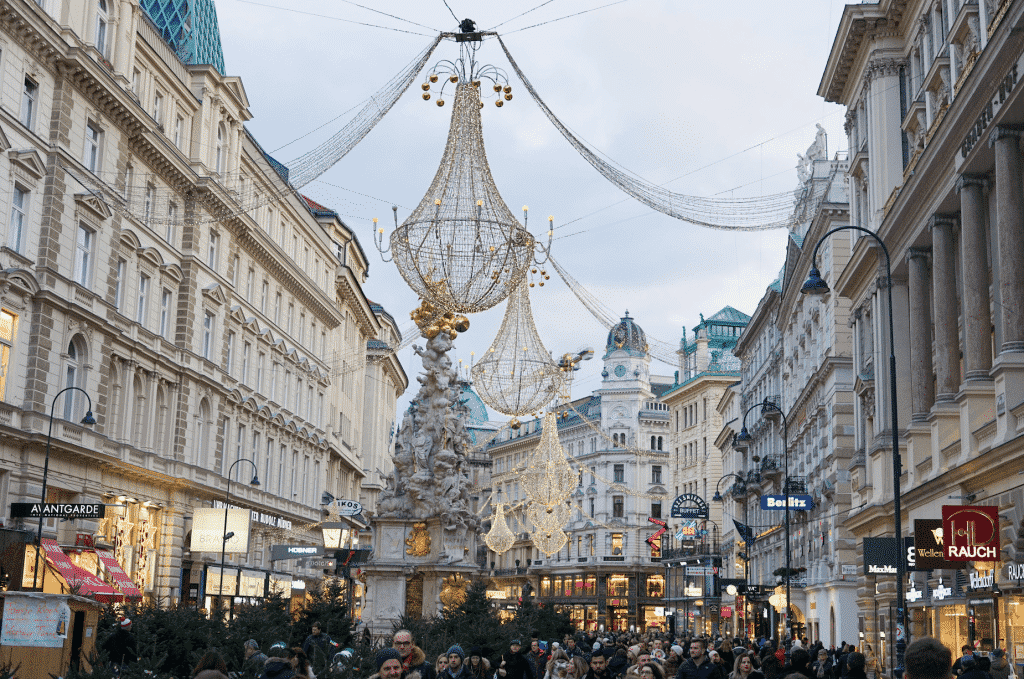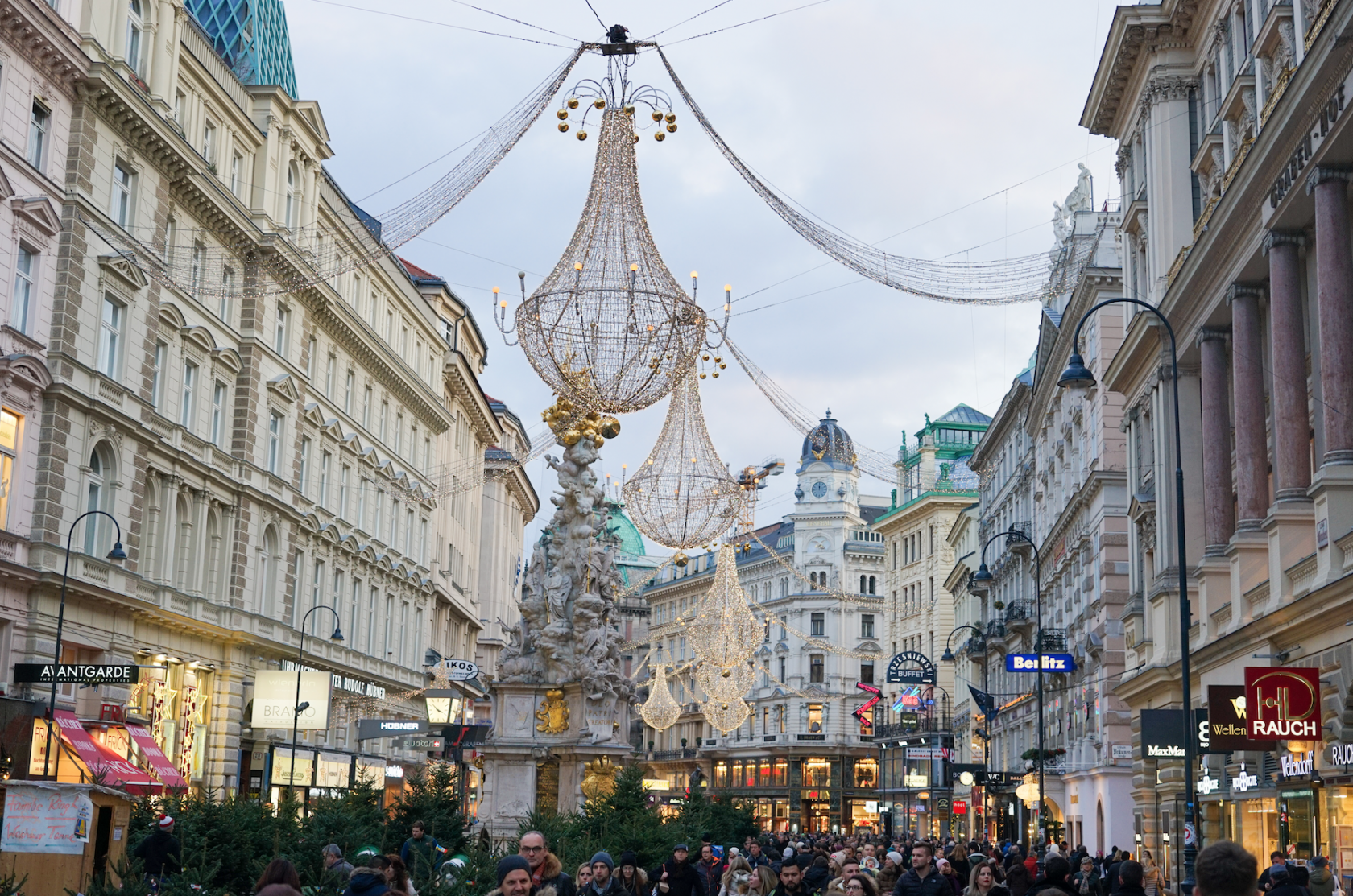 3. Enjoy The Breathtaking View From The 57 Lounge And Restaurant
As a grand city, Vienna boasts an impressive skyline with high-rise buildings touching the clouds, and there is no better place to enjoy this beautiful scenery than from 57 Lounge and Restaurant. Featuring a panoramic view of the entire city, the restaurant will take your breath away as step out to its wide terrace.
The premise' foods and drinks are also of top-notch quality, so if you want to spend a romantic dinner with your partner while watching Vienna nightlife from a hundred meters above, this is your go-to destination. And the modern Melia hotel here with the same views is always going to be one of the most romantic places to stay in Vienna…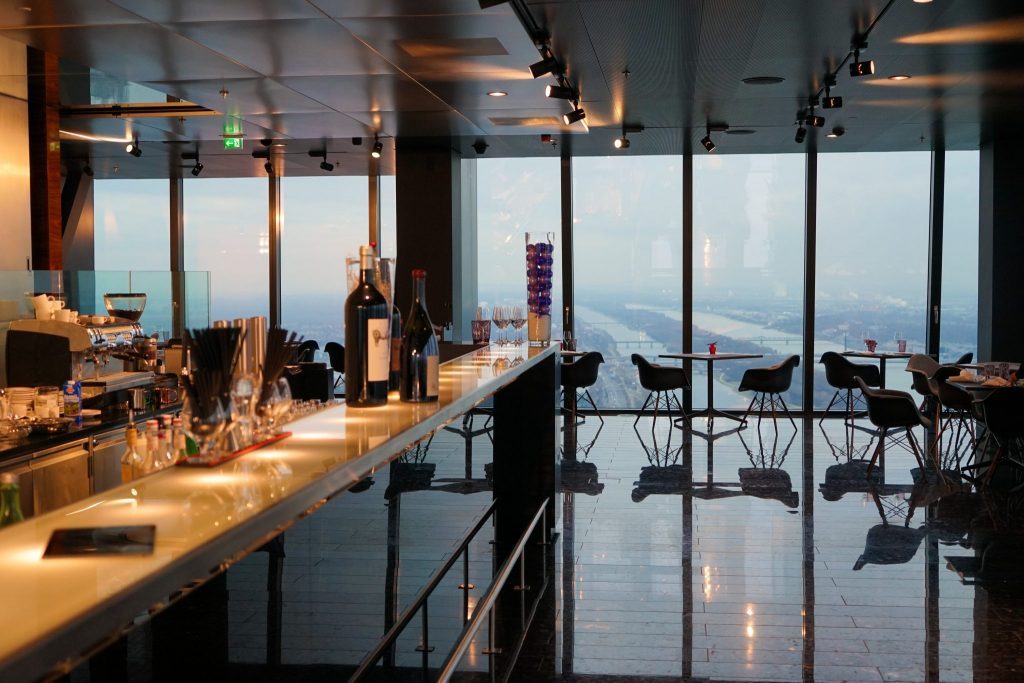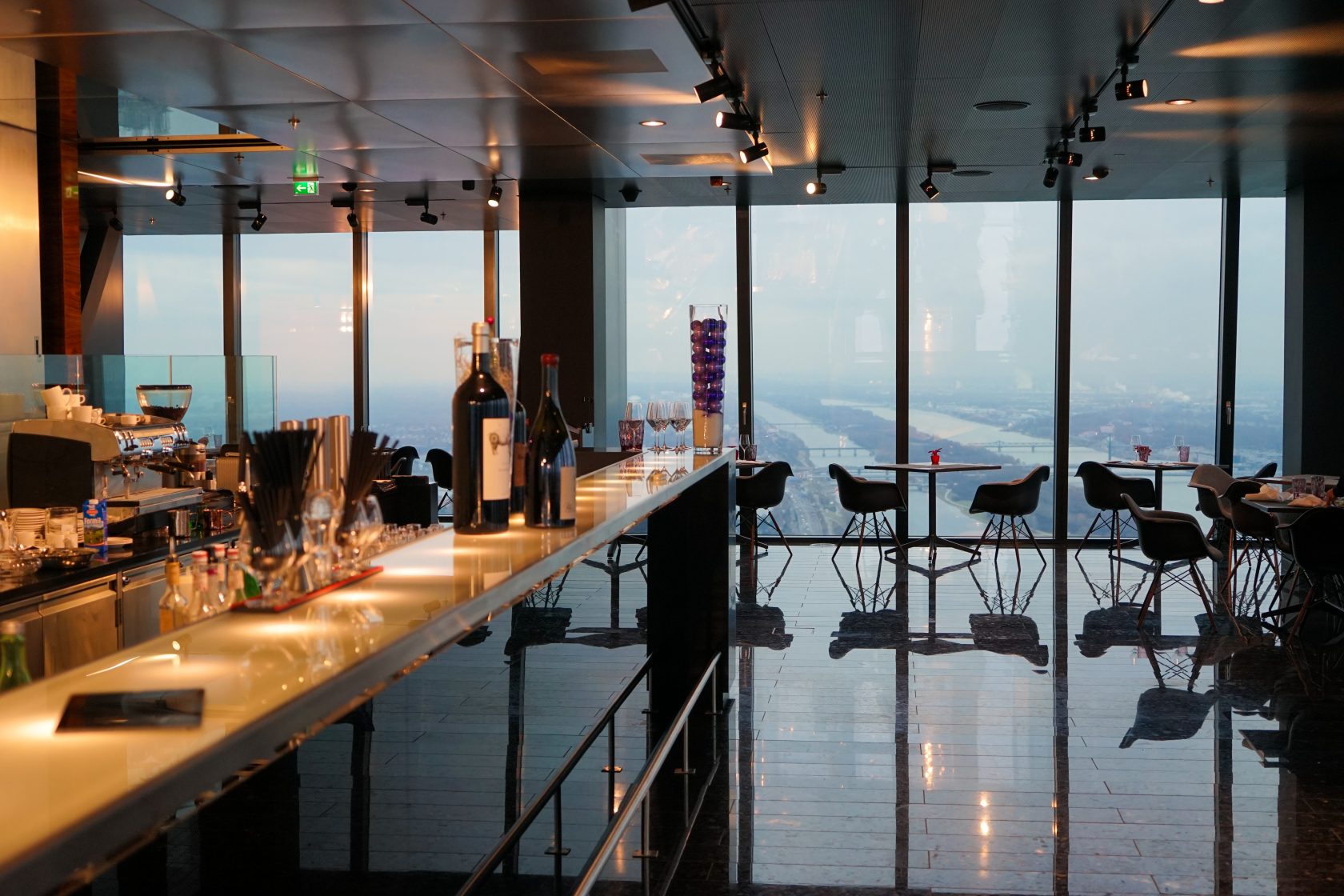 4. Savor The Famous Sacher Torte At Sacher Cafe
Vienna is also famous for its refined coffee houses, or Kaffeehäuser. Like in Prague, these coffee houses might have once welcomed a famous figure in the past to enjoy a cup of coffee and an intellectual discussion with their peers.
Widely considered the most famous coffee house in the city, Sacher Cafe has welcomed many famous figures in the history of Europe, including Queen Elizabeth II, Prince Philip, and Emperor Franz Josef himself.
The house special is a delicious chocolate cake topped by apricot jam called Sacher Torte, and it was the Emperor's beloved dessert. If you love the history of the city, Sacher Cafe is a great destination to see how the classical elements of Vienna intertwine with modern elements. Plus, it's a great place to take your partner on a date!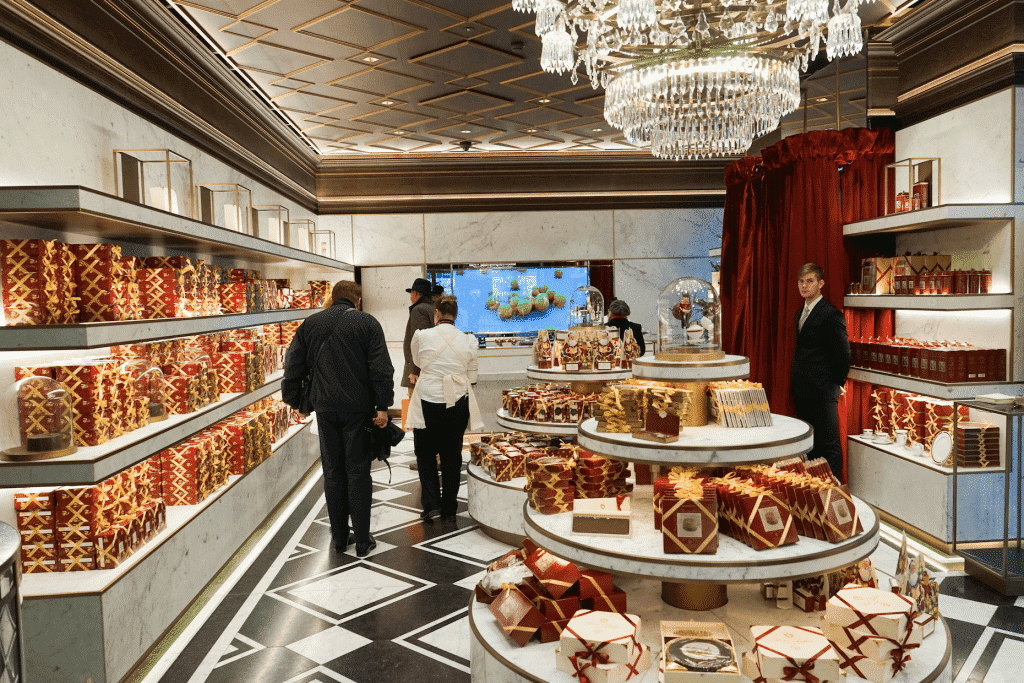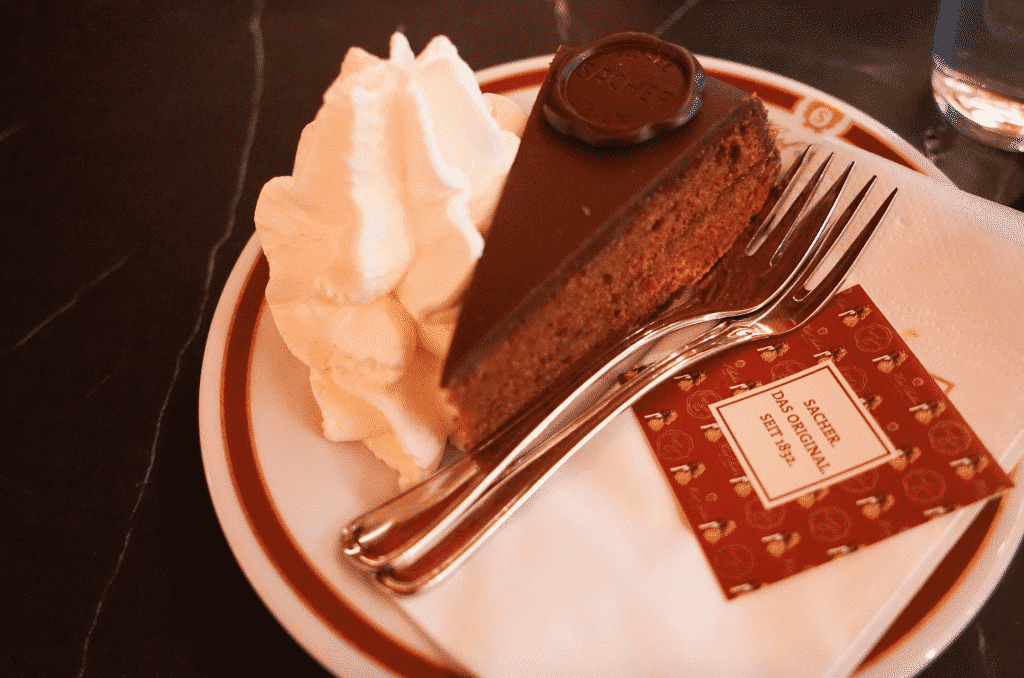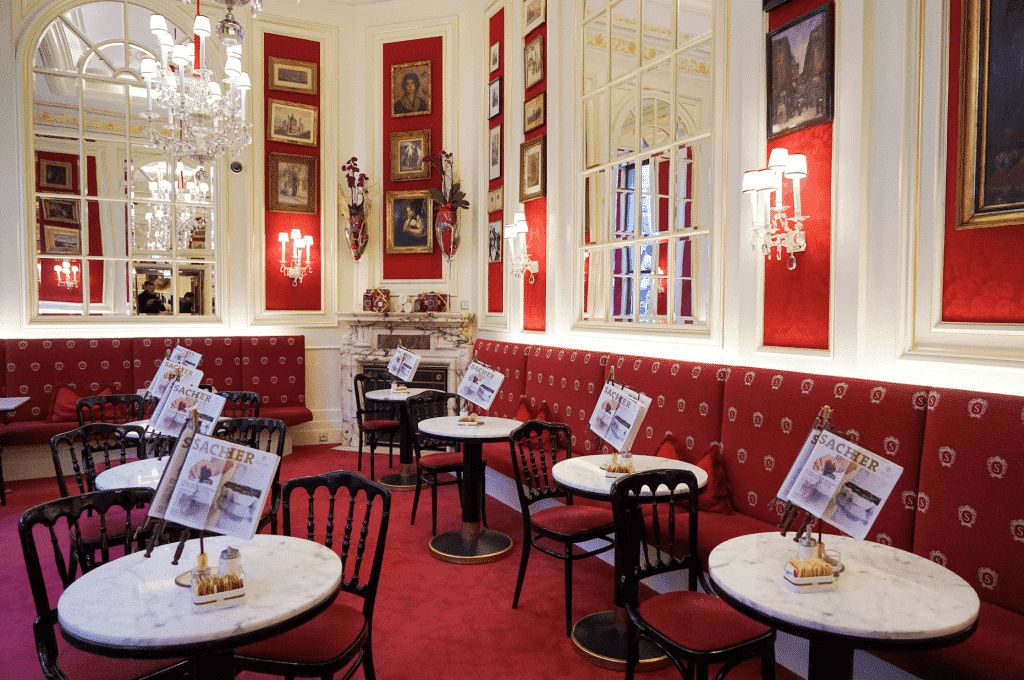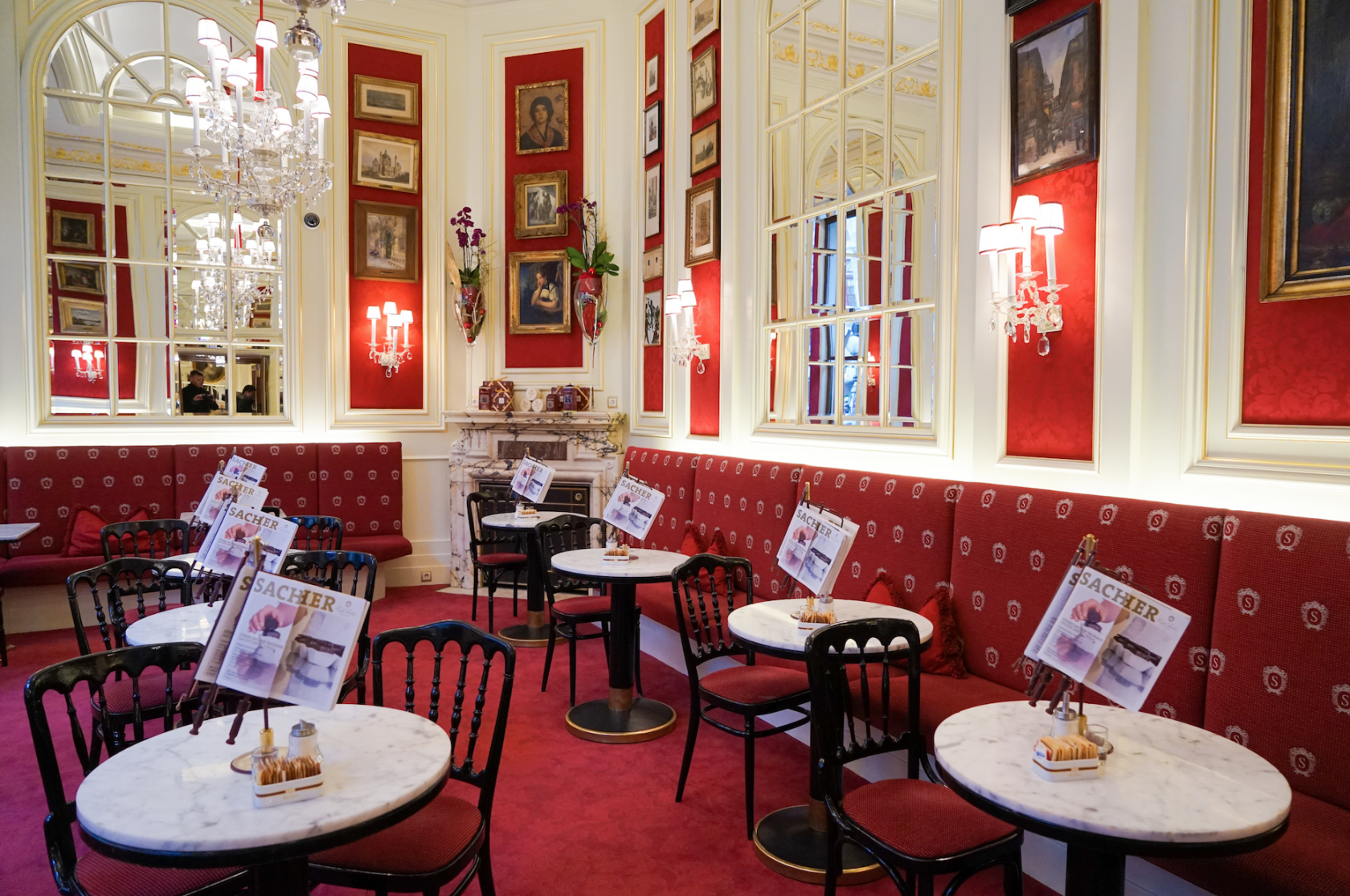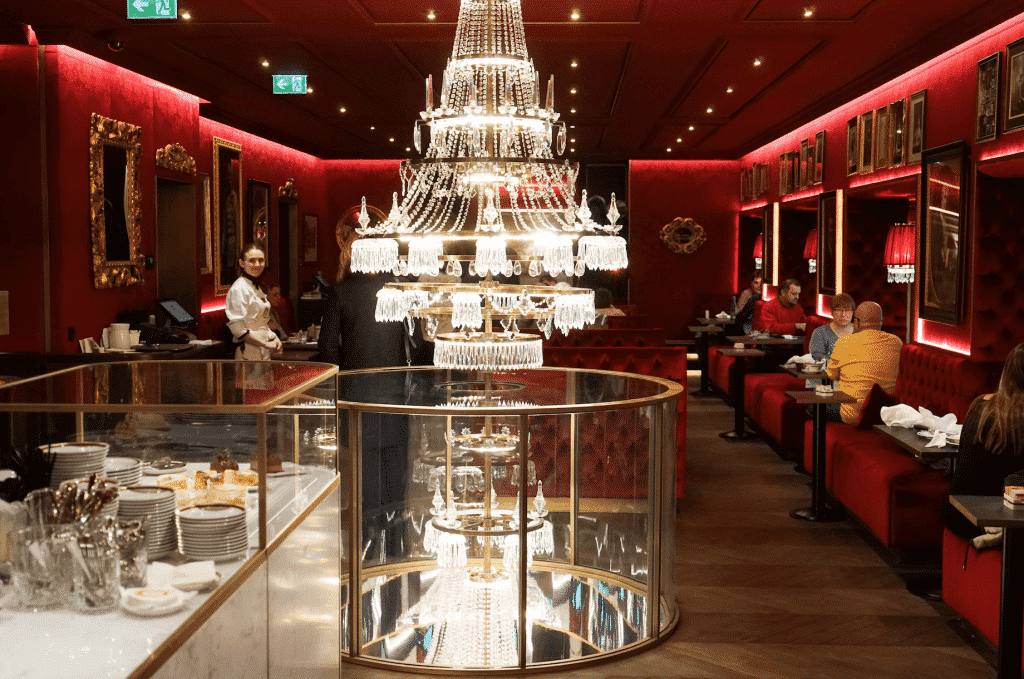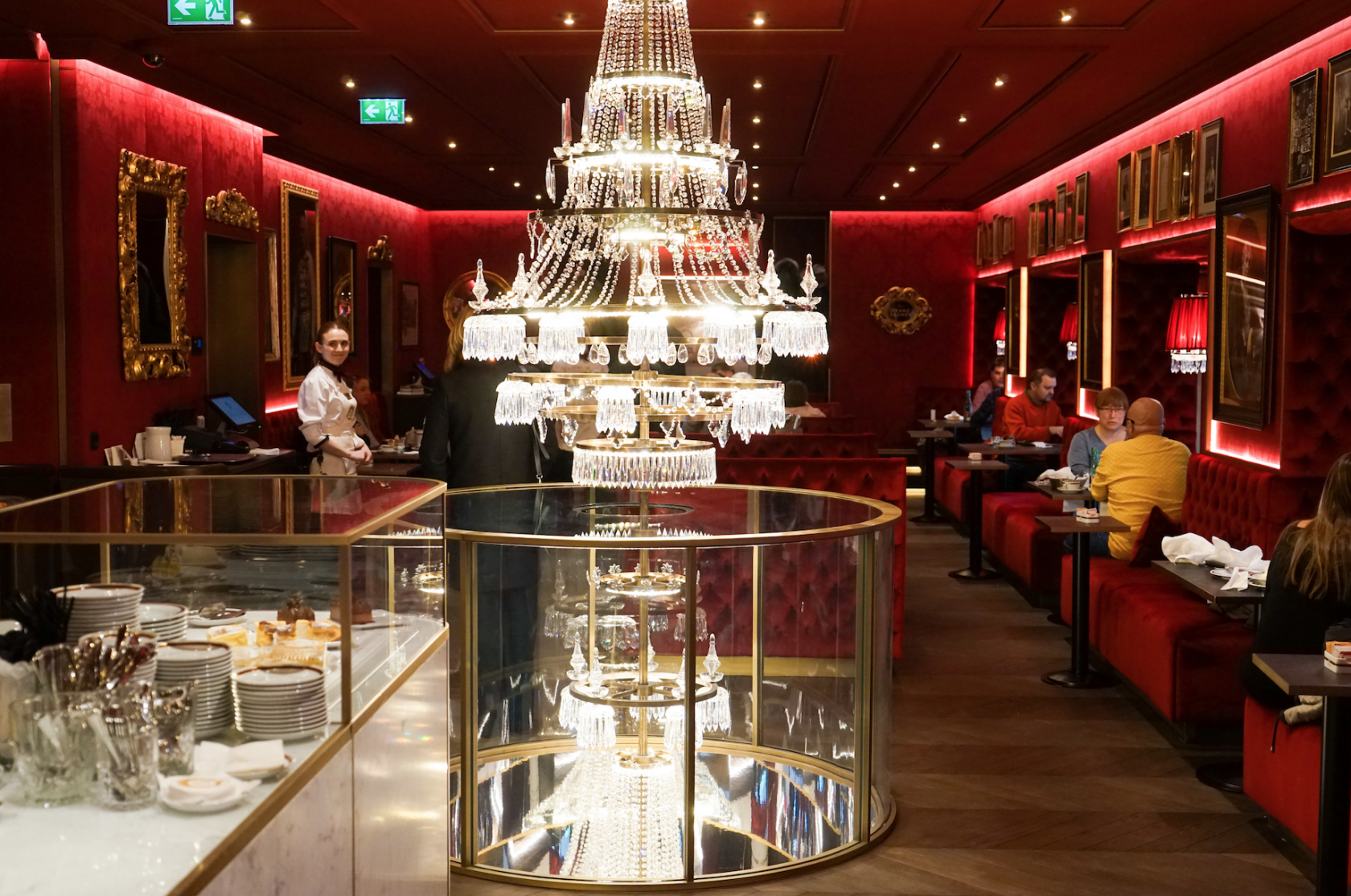 5. Admire The Classical Beauty Of Belvedere Palace
Belvedere Palace is a shining example of Baroque architecture at its prime and a symbol of Vienna's classical beauty. The Palace complex houses two palaces with verdant gardens enveloping the entire complex, making this destination a perfect place to go for a stroll and enjoy the fragrant and exotic flowers which have been brought here since forever.
The palaces themselves also contain frescoes drawn by none other than the legendary artists Klimt and Schiele, whose influences are immense. Finally, you can enjoy a magnificent panoramic view of the entire city, completely for free, so there should be no reason why this classically romantic palace complex should not be included in your itinerary.
If you thirst for grandeur has not been quenched, you could always visit the imperial Schönbrunn Palace later. Its located just a little bit further out of Vienna City. Both have free entry with the Vienna PASS.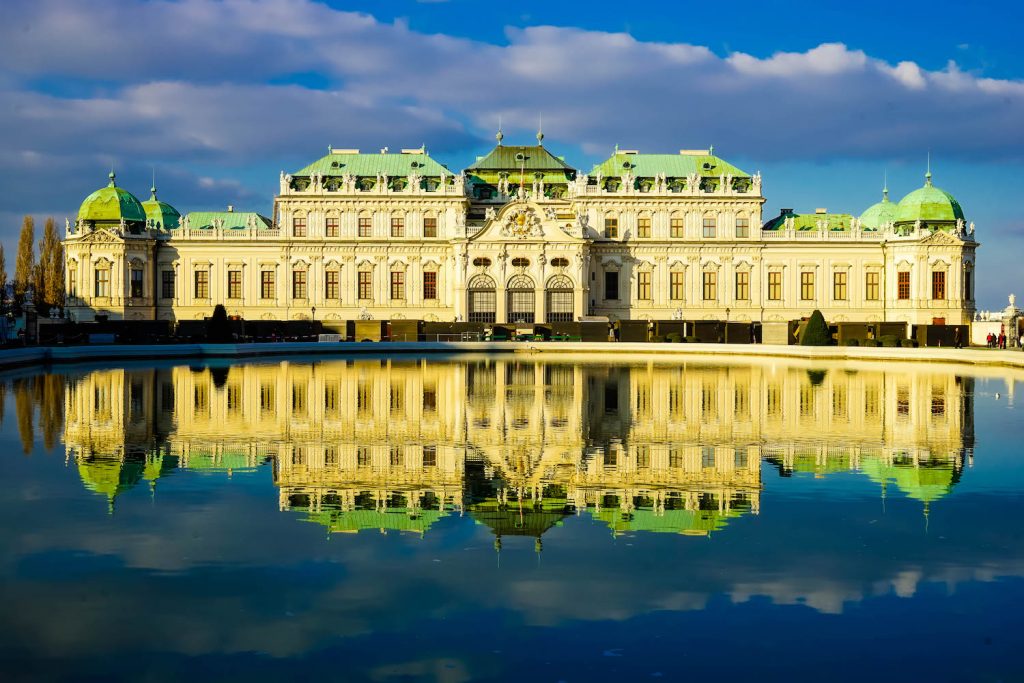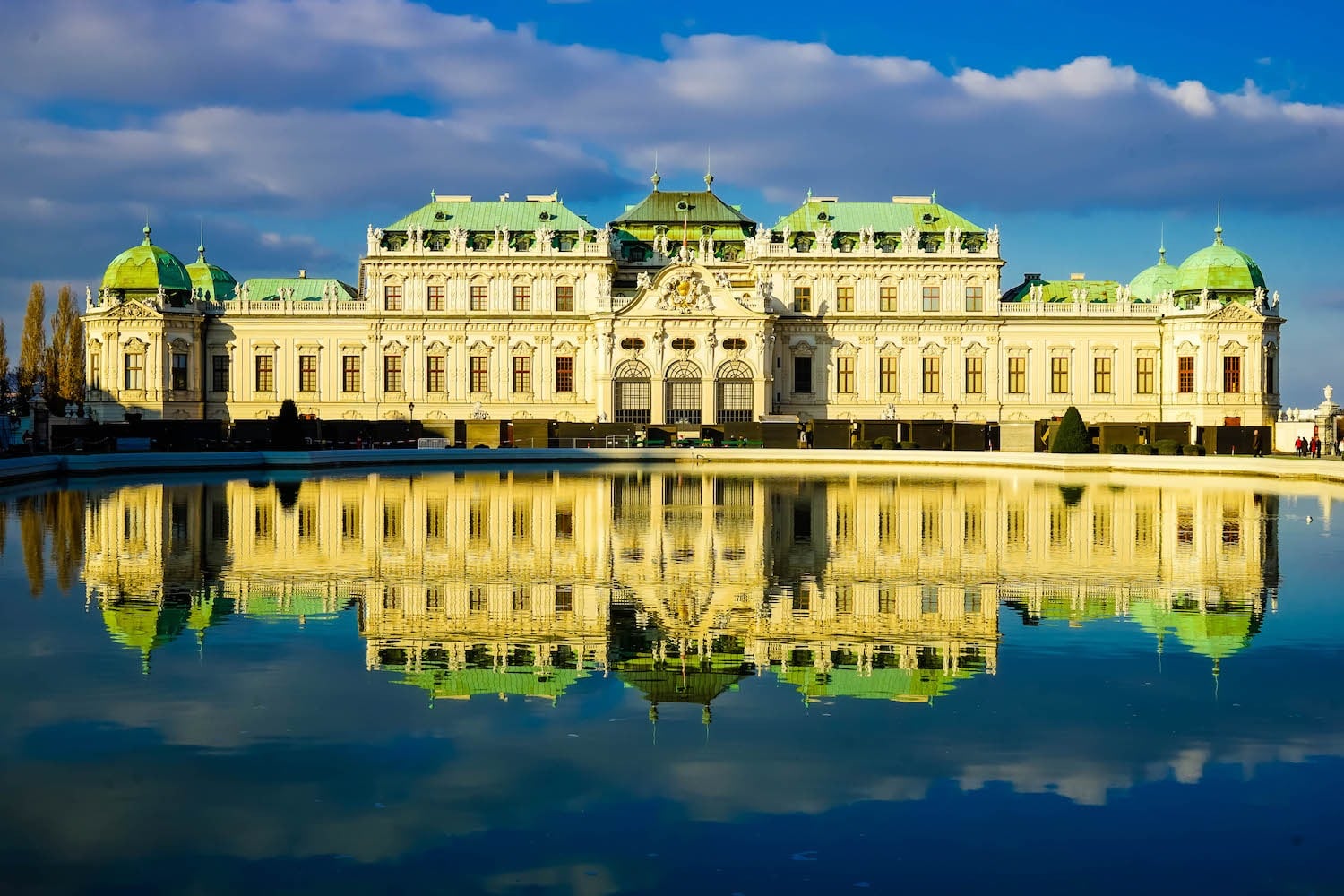 6. Taste The Finest Viennese Wines At Local Vineyards
Wines are an irreplaceable part of any European family, and Vienna is one of the few cities which allow vineyards to grow and harvest grapes within the city limit. Situated just a few kilometers away from the city center, these vineyards are open to the public, with only a small visiting fee.
For these reasons, if you are a die-hard fan of this wonderful ambrosia, take your partner on a trip to the vineyards and enjoy the finest local wines while savoring the beautiful views of the wine valley. It's not quite as freeing as scream the Sound of Music while hiking in the mountains of Austria..but there is wine. And wine makes everything more amorous…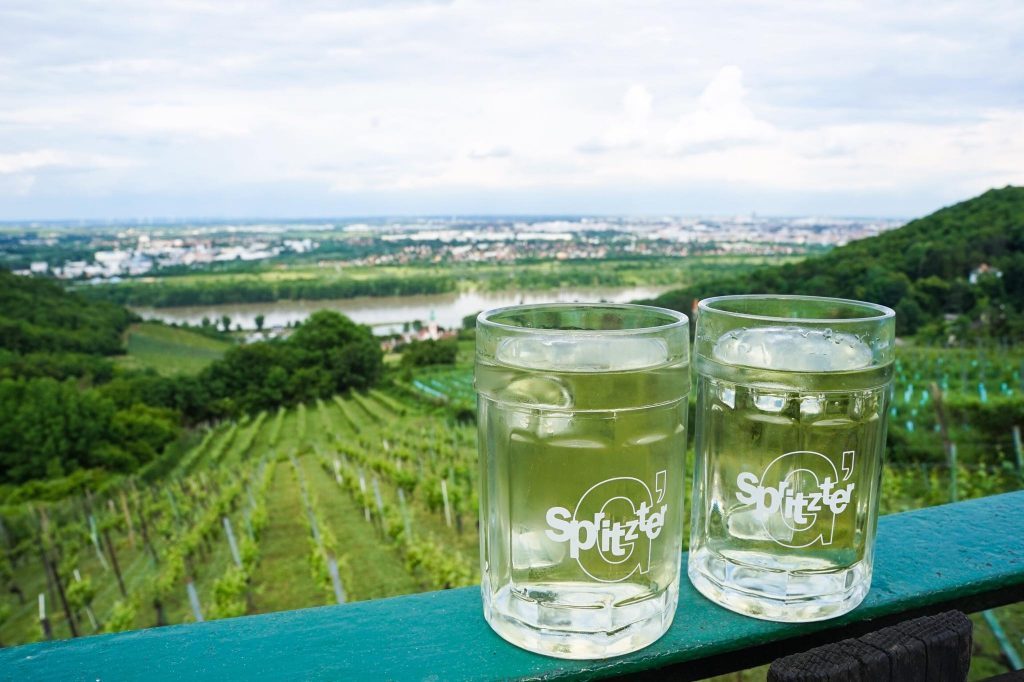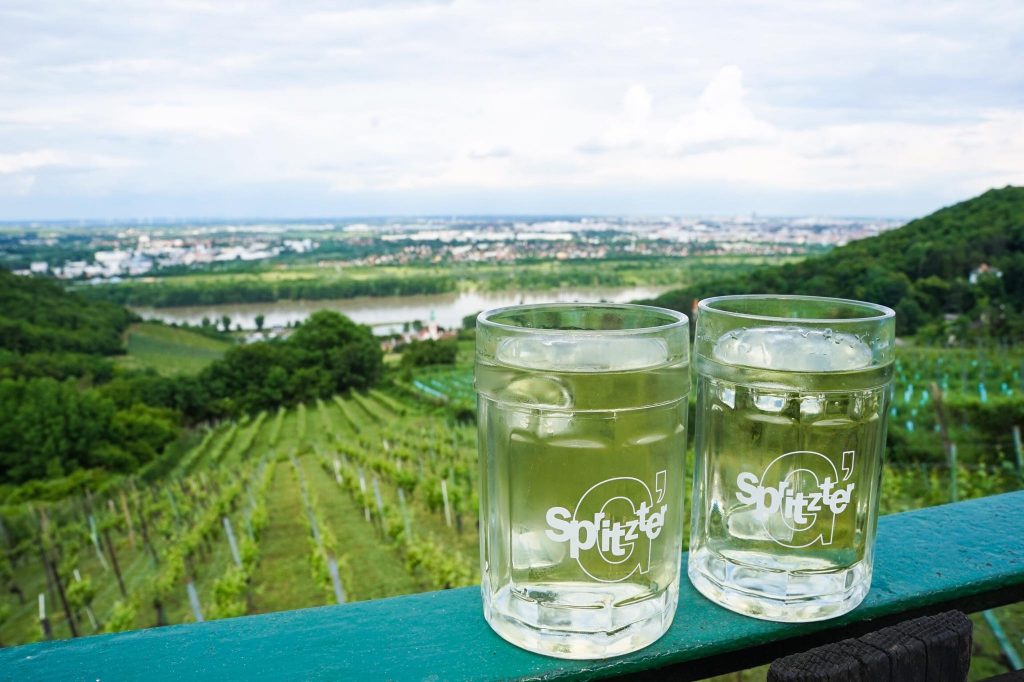 7. Visit The Gorgeous Museums Of The MuseumsQuartier
Vienna also houses an impressive number of world-class museums, many of which still retain the classical aesthetic that is pervasive throughout the town.
MuseumsQuartier is the area where the most important, and most beautiful of Vienna's museums gather, including famous names such as the Art History Museum, Natural History Museum, and so much more.
For fans of modern art, the area also houses MUMOK (Museum of Modern Art), where some of the newest and most thought-provoking modern art pieces now reside. The buildings exude true imperial architecture, perfect for a romantic trip to explore the city's most cultured area.
No matter whether you are in Vienna for a stopover or as part of a long stint – you have to visit the MuseumsQuartier at least once.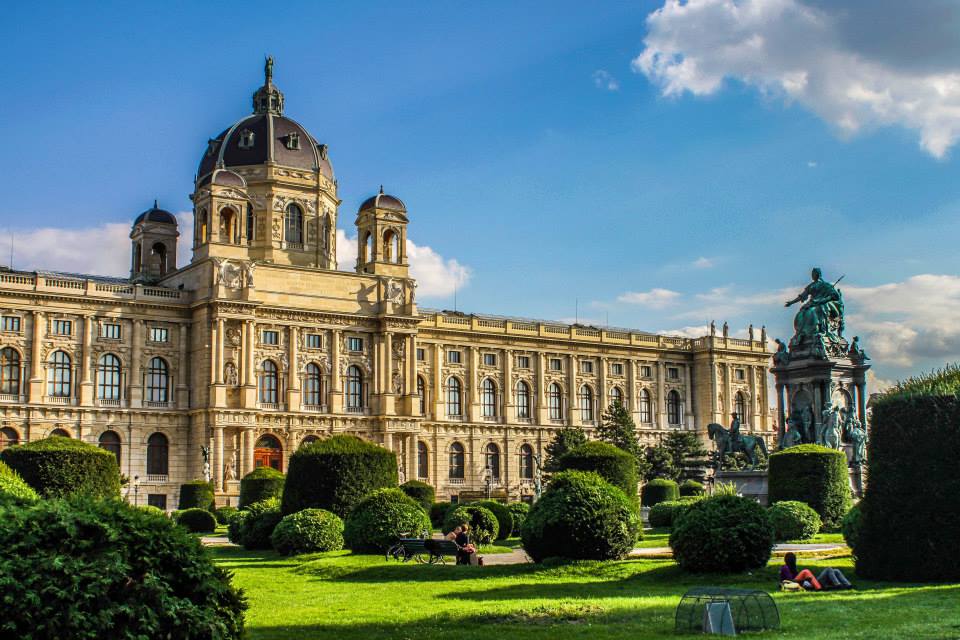 8. Take A Spin On The Ferris Wheel Ride At The Würstelprater
Vienna is a city where the old and the new intermix with one another, and perhaps the most famous symbol of this symbiotic relationship is the Würstelprater, arguably the most famous theme park in the city. The prized possession of the park is a giant Ferris wheel called Wiener Riesenrad, the proud of Vienna.
At almost 65 metres in height, the Ferris wheel features an unobstructed view of the entire city, and it gets even better if you turn up at the venue at night, as neon lights turn on and a kaleidoscope of lights light up the wheel. Enjoying a Ferris wheel ride with the person of your dream while enjoying an unparalleled view of the city? What can be more romantic than that?!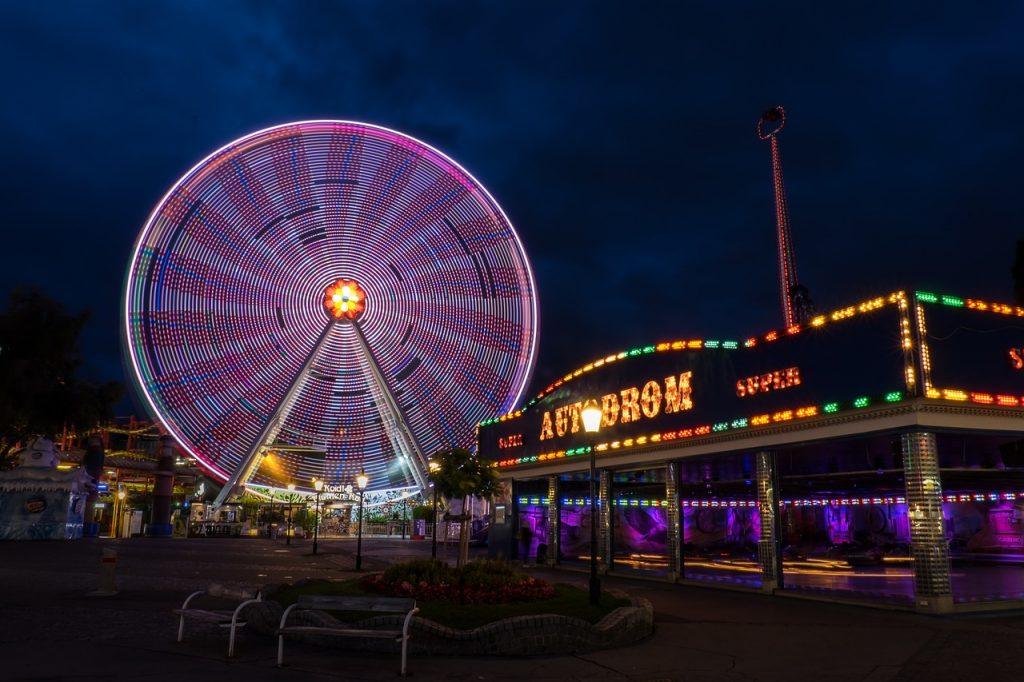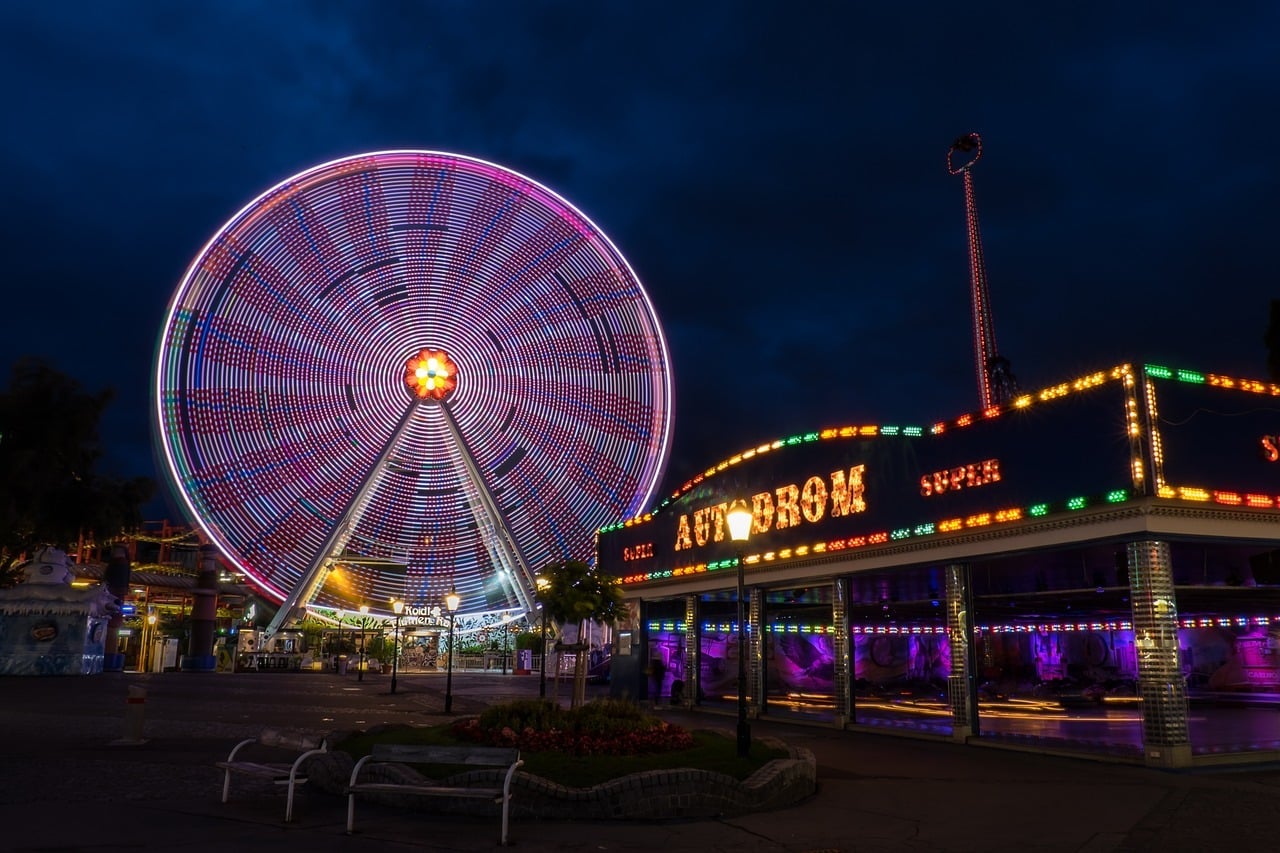 9. Explore Europe's Best Christmas Markets Together
Christmas shopping is a longstanding tradition for almost every European, and if you are in Vienna, you are in luck, because the city houses some of the best Christmas markets in Europe.
As the holiday season approaches, Christmas shops fill the best spots in Vienna, stocking freshly-baked cakes and hot punch. You can also get myriad of interesting Christmas decorations at these markets, and who knows, maybe sometimes you will fetch something nice for a bargain!
To make your holiday spirit more wholesome, go shopping with your partner and share a cup of hot drink together for a romantic moment.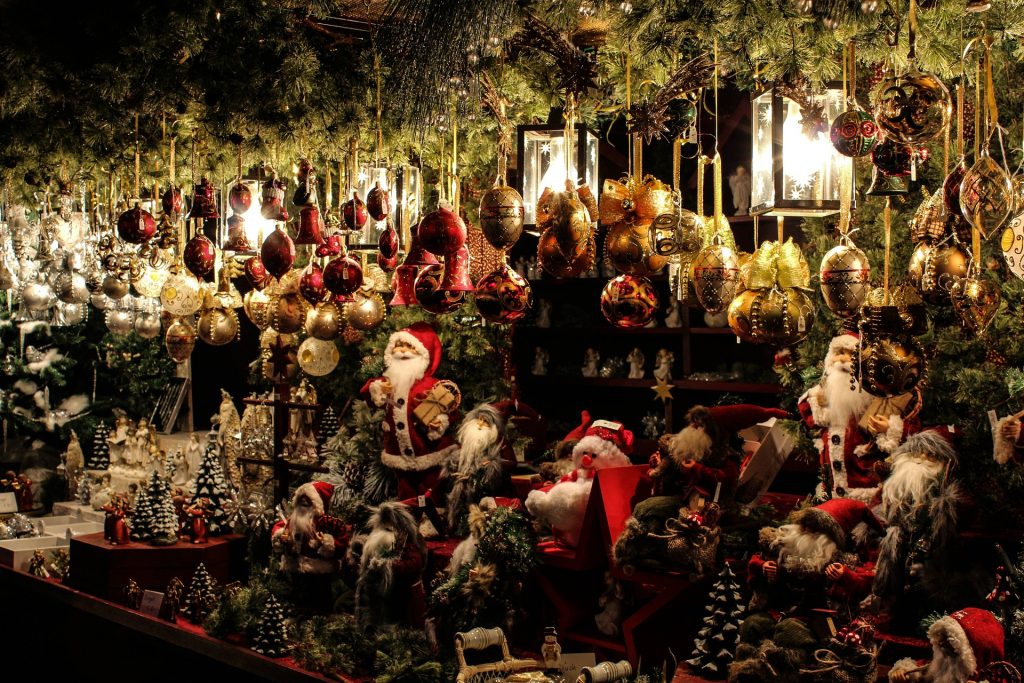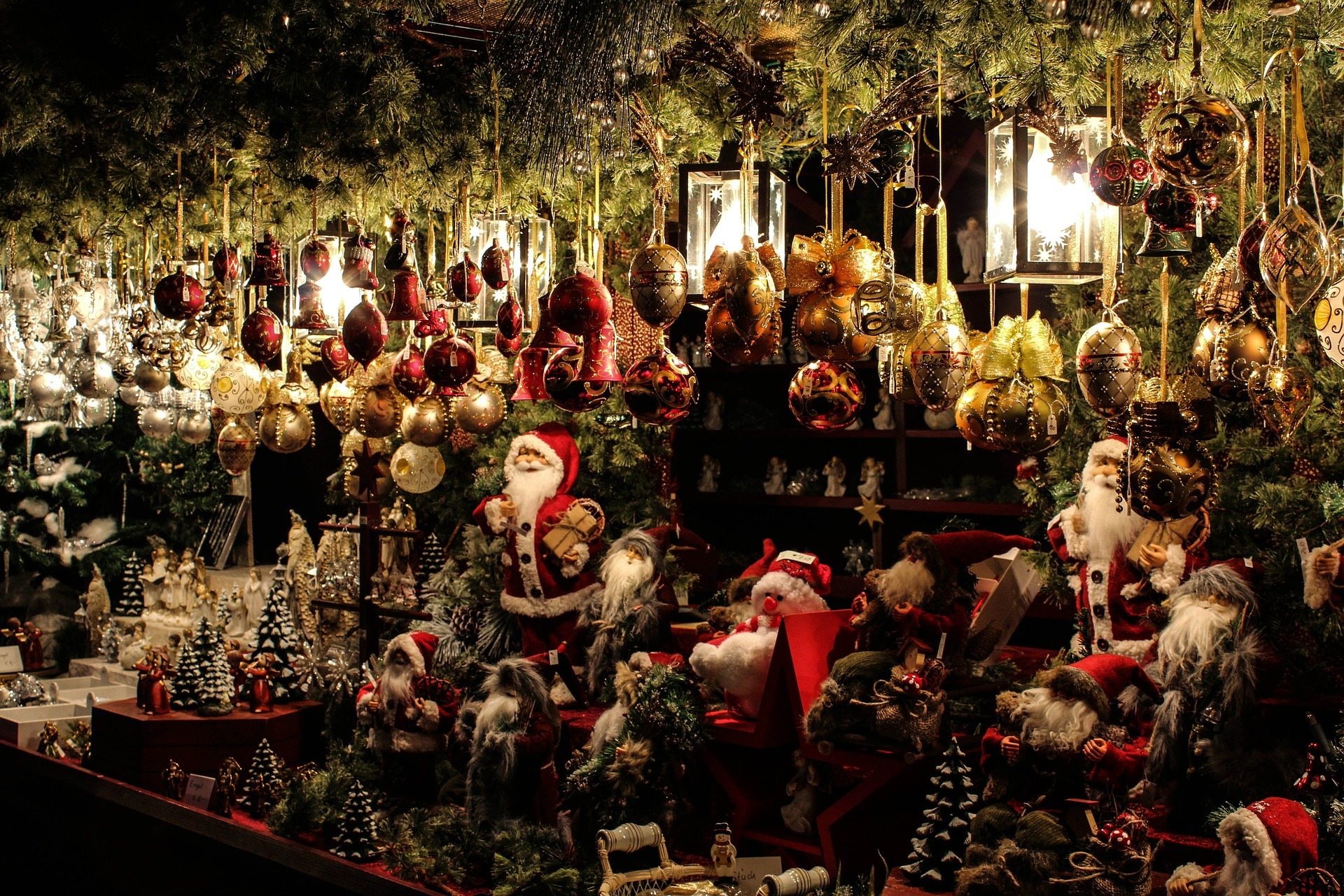 10. Take A Dip At The Ritzy Krapfenwald Swimming Pool
It's probable that most public pools you know are just full of people and noisy, but Krapfenwald Pool is something different. Situated near a wood, the pool provides you with a quick getaway from the heat of summer, and the hassle of the city centre.
If you don't fancy swimming, having a picnic here is also a relaxing experience, and it will be even more exciting if you bring your partner along.
Vienna has so much to see and do that it is impossible to fully experience the vibe of the city in just one day, especially if you are on a romantic trip. However, the key for the best romance isn't in the quantity, but in quality.
Don't rush from place to place! Just take it slow and open your mind for new things, and you both are bound to find romance fluttering in the air of this old city.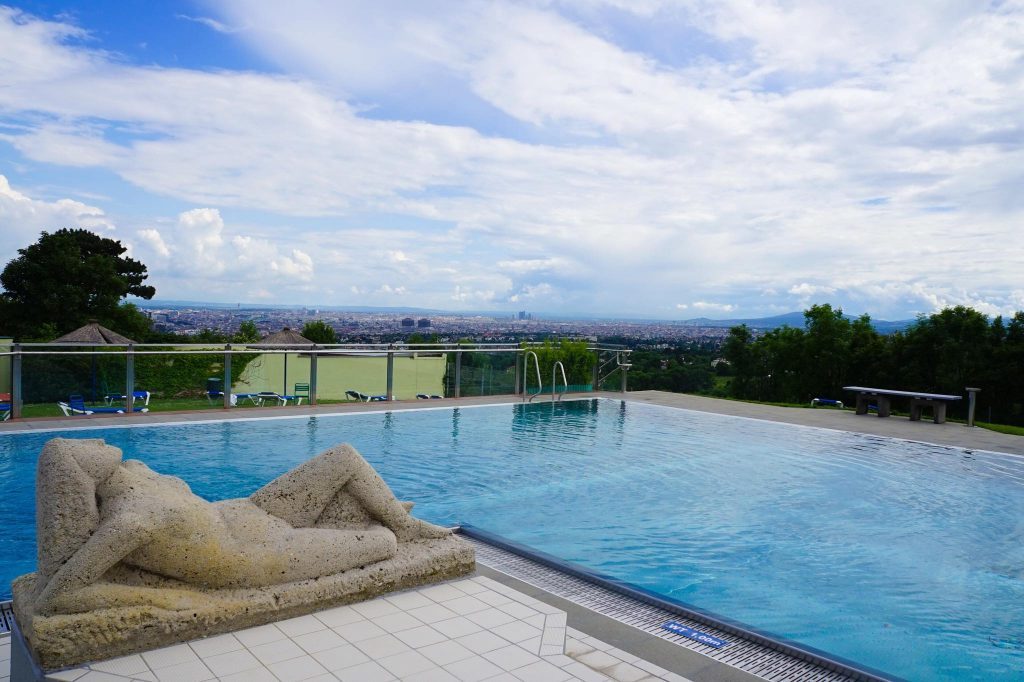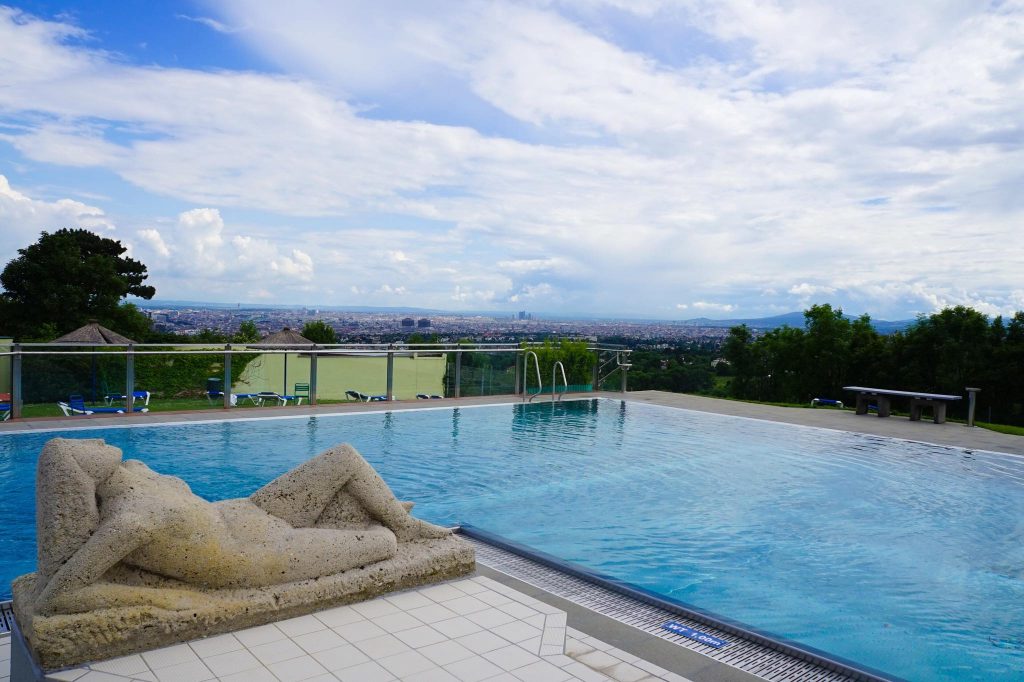 Further Things To Consider Before Any Adventure
Now you're all set and prepared to explore our big wide world, why not sort out everything else out all in one go? If necessary for your travel plans make sure you have brought proper travel insurance, protected your privacy by getting a secure VPN, compared all the top hotel booking sites to find just what you're after, reserved an unbeatable rental car price and - of course - booked the best flight deals!
Or maybe just forget it all and go for a last-minute cruise or effortless tour instead?
Many budget travelers (including me) indulge in worldwide airport lounge access, so we can experience luxury while still slumming it in economy. Naturally, we would never leave home without a more general travel guide since we couldn't possibly cover everything here!
Just add an adventurous attitude and plenty of smiles - they go a long way - and that about covers it all! Now go out, find your own path and don't forget to share your best inspiration stories with me on Facebook, Twitter, and Instagram...I'd love to hear from you!