Are you in Vienna and wanting to truly experience the city and culture, but on a tight budget? Well, do we have the solution for you…
You have probably heard about the Vienna State Opera (Staatsoper), which has been at the center of musical life in Vienna for over a century, but assumed it was too expensive with some Vienna Opera seats going for over 100€!!
Well, I'm going to tell you how to get Vienna Opera Standing Room Tickets so you can enjoy this gorgeous venue and performance for a fraction of the price!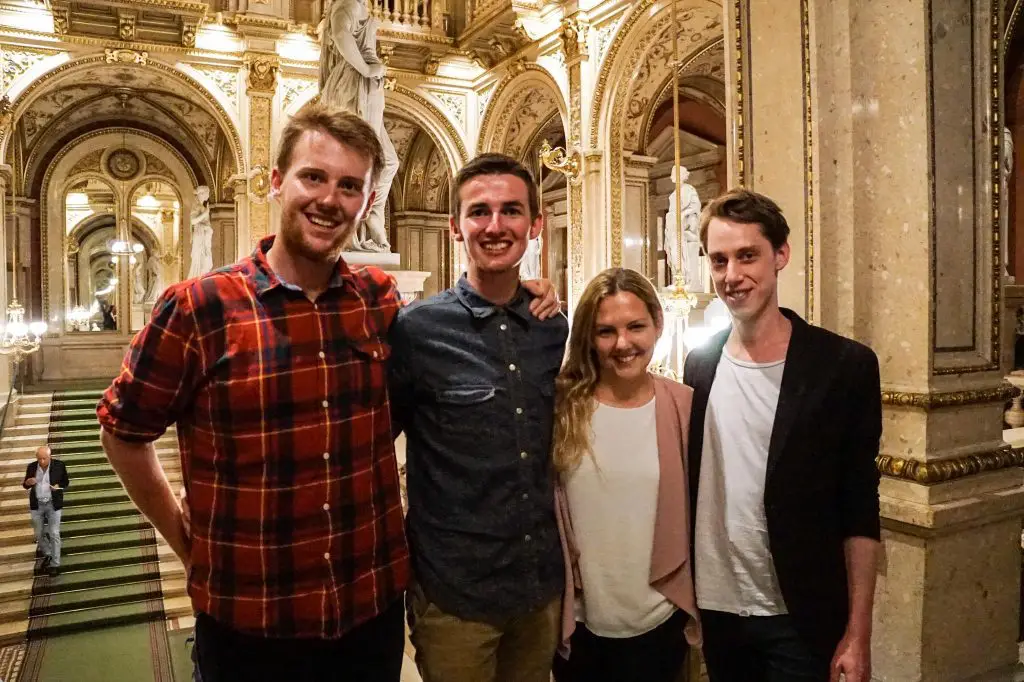 Vienna Opera Standing Room Tickets: The Basics
While getting the Vienna Opera cheap tickets may seem somewhat difficult, to begin with, it is actually pretty simple as long as you plan ahead! Standing room tickets only run about 3€-4€, and as long as you have some comfortable shoes, you will love these ridiculously priced Vienna opera cheap tickets!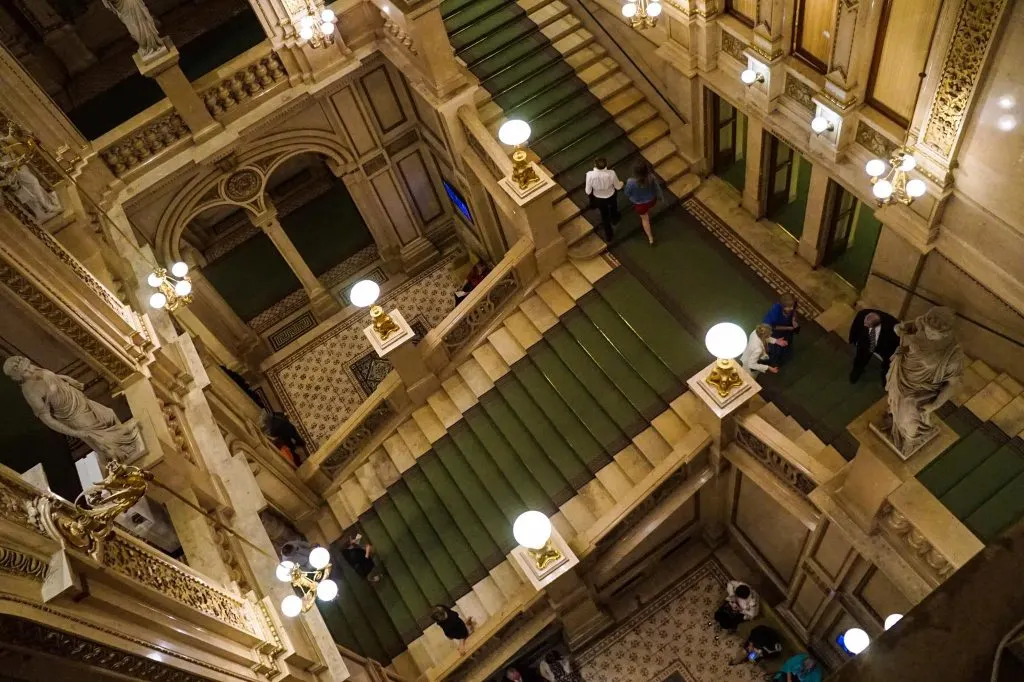 Standing room tickets / Vienna opera last minute tickets are generally only available a few hours before the performance. However, some people have season passes for standing, which allows them to book in advance.
I've never found this to be an issue, but for a premiere performance, you may want to get there a bit early.
To get the tickets, you will need 3-4€ cash and a scarf. Don't forget this. The Austrians are very specific about the rules, so there is no cutting and no holding places – make sure your whole party is with you. When you already head to the Staatsoper building (U1, U2, U4 Karlsplatz) and look for the separate standing room box office.
This box office is located on the Operngasse side of the building and is marked with a sign saying "Stehplatz-Kasse | Standing Area."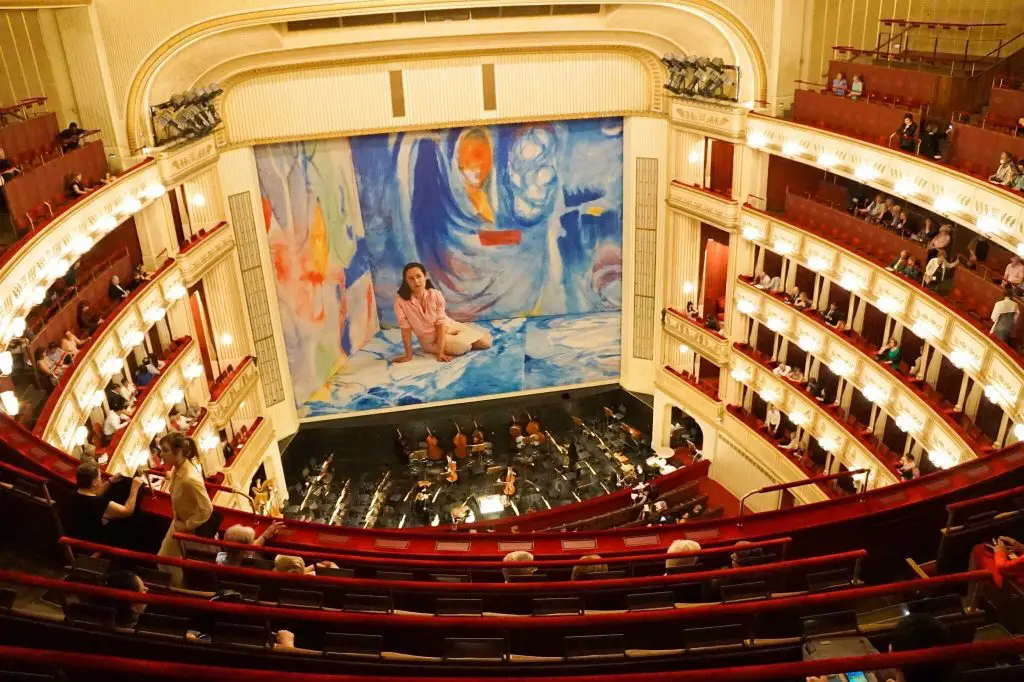 How to get Vienna Opera Standing Room Tickets
Vienna Opera last minute tickets go on sale 80 minutes before the performance, but I recommend getting there 60 mins prior to this to ensure you don't miss out. All these Vienna Opera cheap tickets are general admission, so as soon as you have yours, rush through and wait for your spot.
It's on a first-come, first-served basis, and this is where the scarf comes in – The first people to get tickets have a better chance of getting a prime spot. So, this is the time to get your hustle on.
Don't let the little old Opera ladies push you aside because trust me: they will!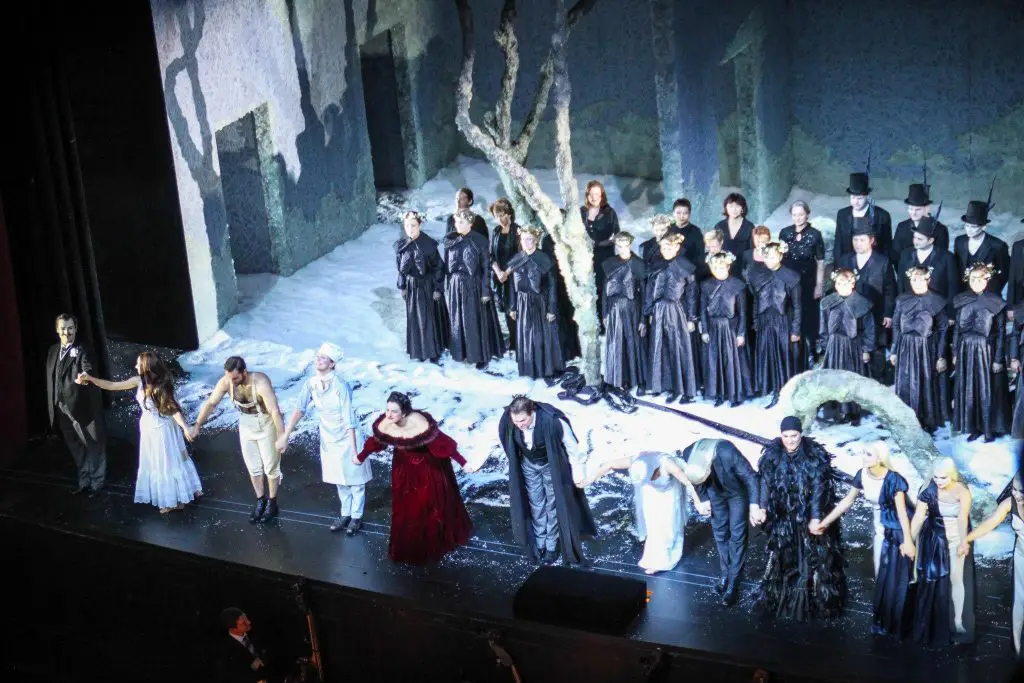 The best viewing spot for the Vienna Opera is center-bottom on every tier and then fill out from there, so rush here and mark your place out with the scarf tied around the railing. This saves your spot, and no one will move it.
You will then be free to explore the building, take photos, find a Vienna opera program as a keep-sake and grab a quick bite from outside (Karlsplatz has food open even on Sunday's). There is also a free compulsory bag and coat check.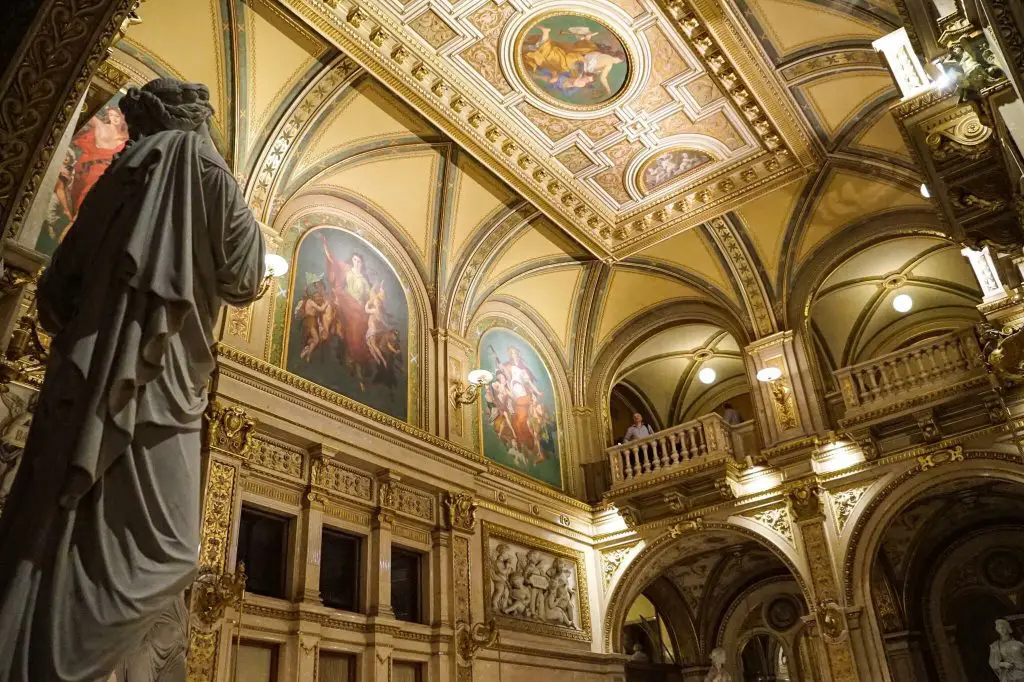 There are lots of options in terms of Vienna opera house seating, but for the cheap Vienna, Opera tickets, your better be ready for standing room (it's not so bad at all!). The Burgtheater and Akademietheater offer reserved standing room seats (i.e., you can buy them online before the performance date like a regular ticket) for around €3.
At the ticket office, you will have the choice of Parterre, balcony, or Gallery, and I'm sure you are wondering, "Which should I choose?".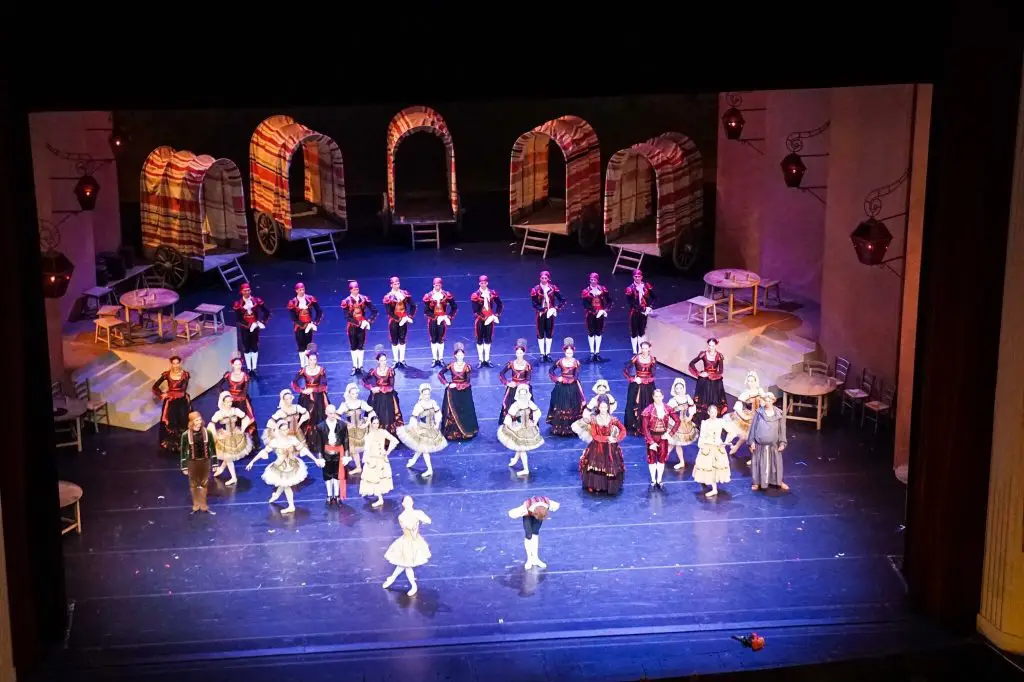 Well, the Parterre standing room is the closest you can get to the performance. This area is located behind the last row of orchestra seats but may not have the best acoustics and visibility can be an issue from such a low angle.
Balcony and Gallery standing room are up higher, but I think Gallery is the best.
The Gallery level is the highest level, and thus the furthest from the stage, but you have a great view. The steps are also staggered, so you have the opportunity to sit down on longer performances! And now your in and you know how to get Vienna Opera Standing Room Tickets!
One further thing worth noting, however, is if you are a Vienna City Cardholders receive a 25% discount on full-price tickets at the main box office (the pavilion next to the State Opera or ticket agency at the Tourist Info Vienna).
If you are only in town for 24 hours and therefore short on time, this can save you waiting in lines for the cheaper standing room tickets. Or perhaps you just want to experience the most romantic Vienna has to offer and have decided the splurge is worth it.
Enjoy this centuries-old tradition in style. Whatever you do choose – the Vienna Opera will not disappoint.
Don't forget to dress up (the Vienna opera dress code is smart casual – shoes, trousers, a button-up shirt will do, but if you have more go for it!) and try read the story synopsis online beforehand to truly enjoy your Vienna opera house standing room tickets experience!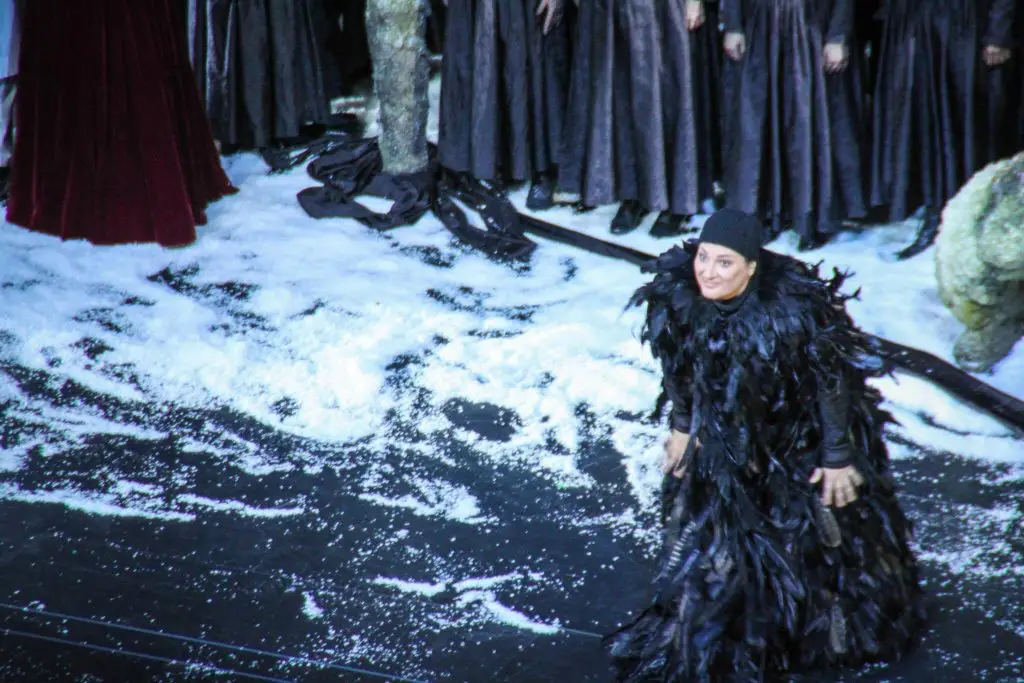 Best Accommodation Options For The Vienna Opera
Whatever the season, you will find more than enough to full your Vienna itinerary to keep you occupied no matter how long you are visiting for.
Spend your days visiting the MuseumsQuartier, shopping on Mariahilferstrasse or munching a Sachertorte; spend your nights at the Vienna State Opera (astonishingly cheap), drinking cocktails at Le Troquet or having delish budget food at 1500 Foodmakers.
Or you can consider some of the fantastic Vienna day trip options…
Of course, you'll also need to spend some of your nights asleep; so where are you going to do that? There are lots of great neighborhoods to stay in (and explore) – Mariahilf and Inner City are a couple of our faves. You can also my comprehensive guide of where to stay in Vienna for the full story.
Inner City is what it sounds like: the heart of Vienna, the grand squares and wide boulevards that you picture when you think of Vienna. Here you can find the Hapsburg palaces, the Opera, antique markets and much more. Next door Wieden has all of the same location benefits, with slightly lower prices!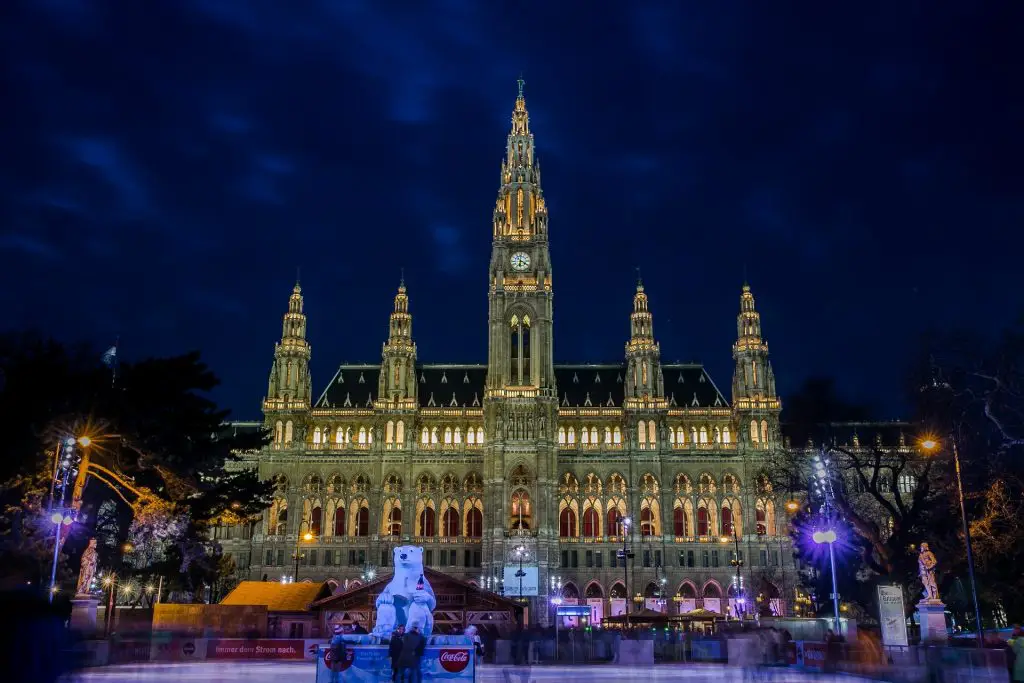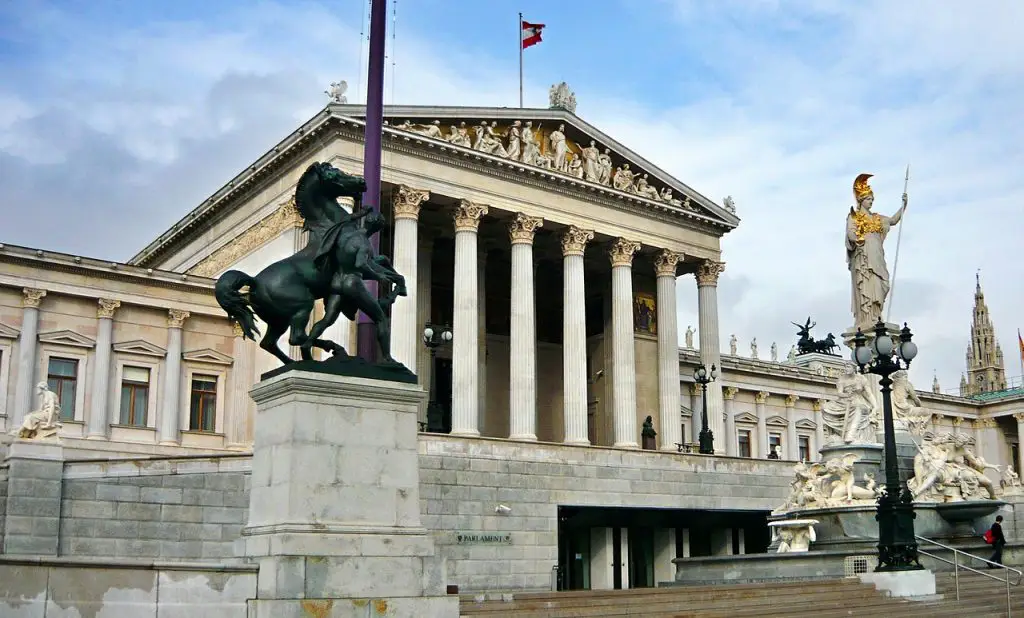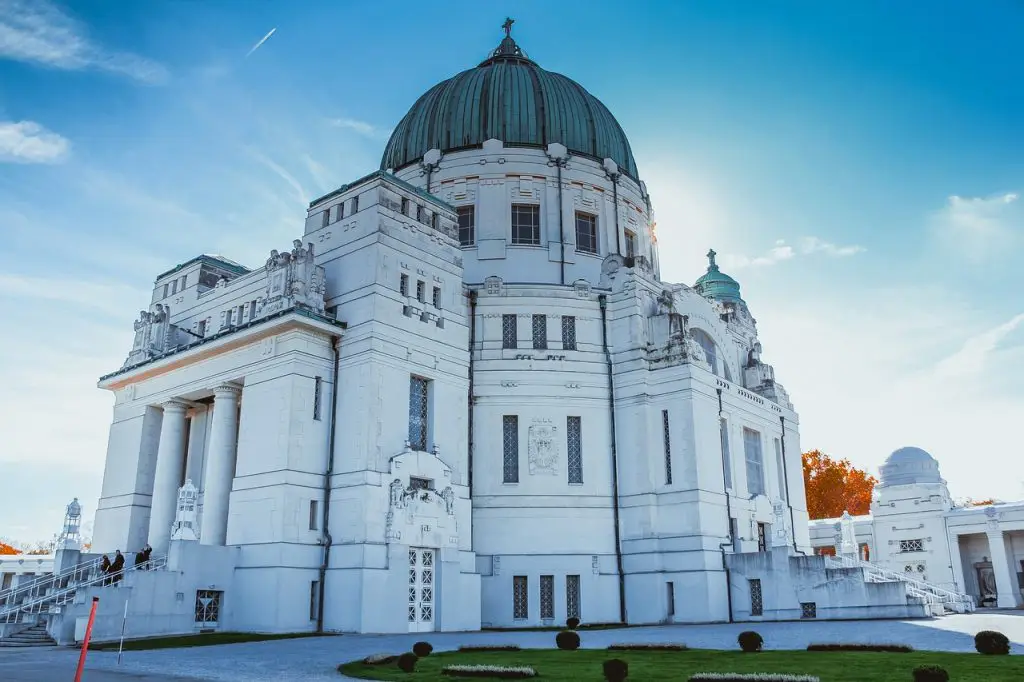 If you want to venture out of the center, then the mostly-pedestrianized Mariahilf is a great place to find plenty of shops, a crazy city aquarium (House of the Sea), and plenty of incredible old-world cafes to hide away in. A former storage space for theatre decoration, Semperdepot, now hosts art exhibitions and fairs, a great place to see Vienna's cultural past meet its present. Then there is the imperial Schönbrunn Palace…
The advantage of staying in these areas is that they are central and convenient. Vienna does have excellent public transport, of course, but why waste any of your precious time here on a tram? Staying in the middle of the city means it is all on your doorstep to enjoy.
LUXURY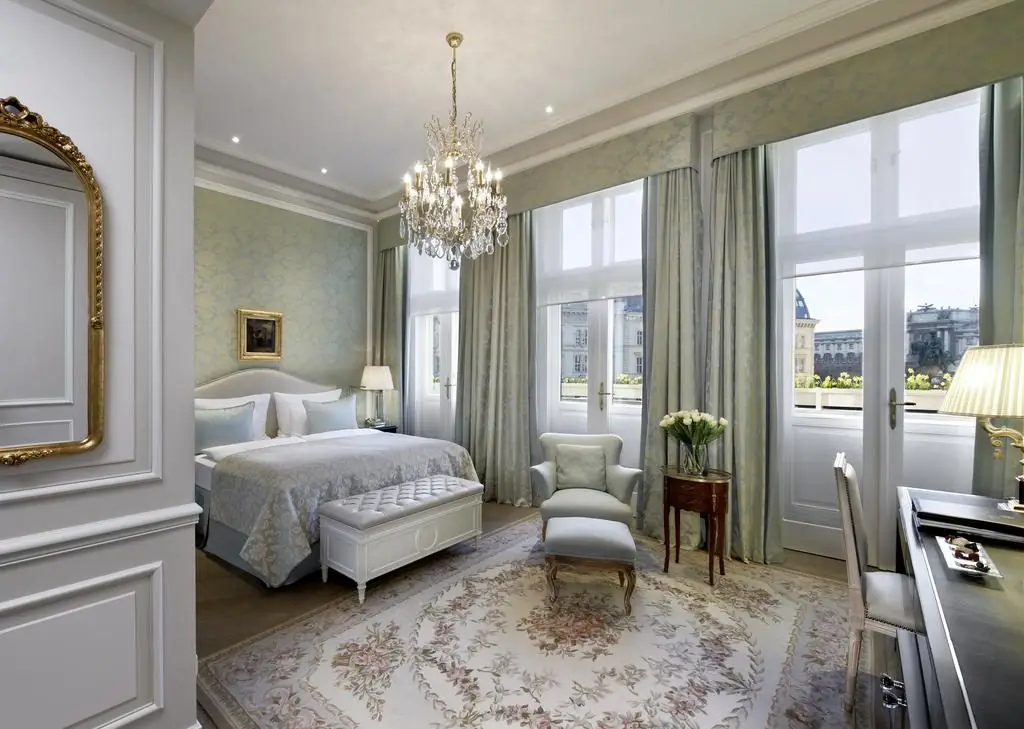 Spoil yourself a little in the legendary Hotel Sacher in the heart of Vienna. Home of the Classic Viennese coffee and the "Original Sacher-Torte". –> Check it out!
MID-RANGE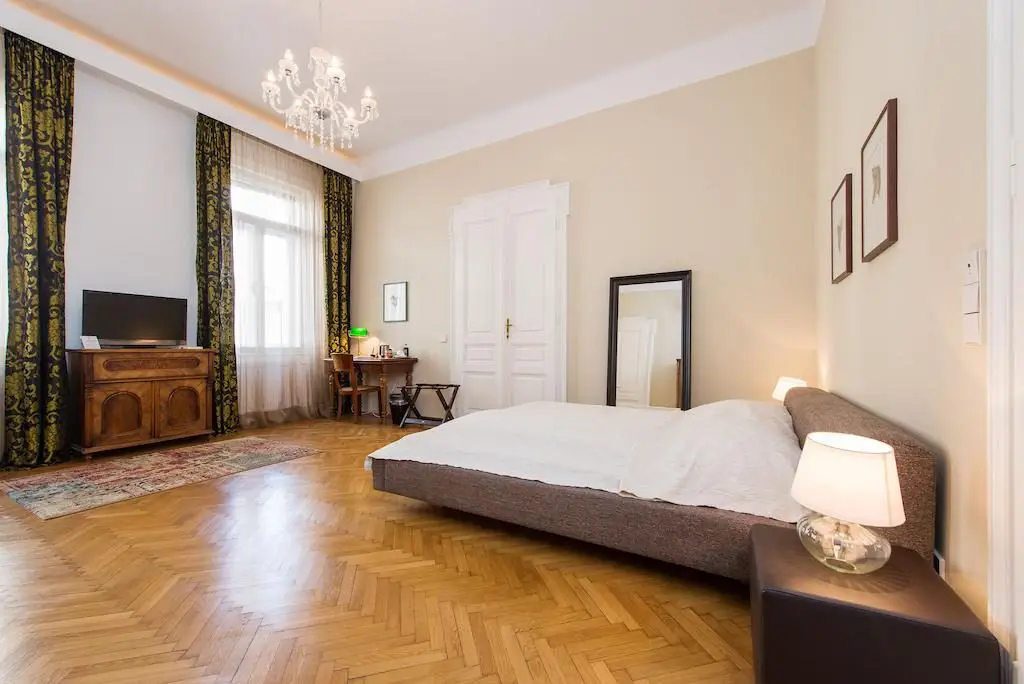 In Vienna's vibrant 7th district – A stylish hotel with spacious rooms, chic furniture, and parquet floors. Only 3 minutes walk to the Mariahilfer Straße Shopping Street –> Check it out!
BUDGET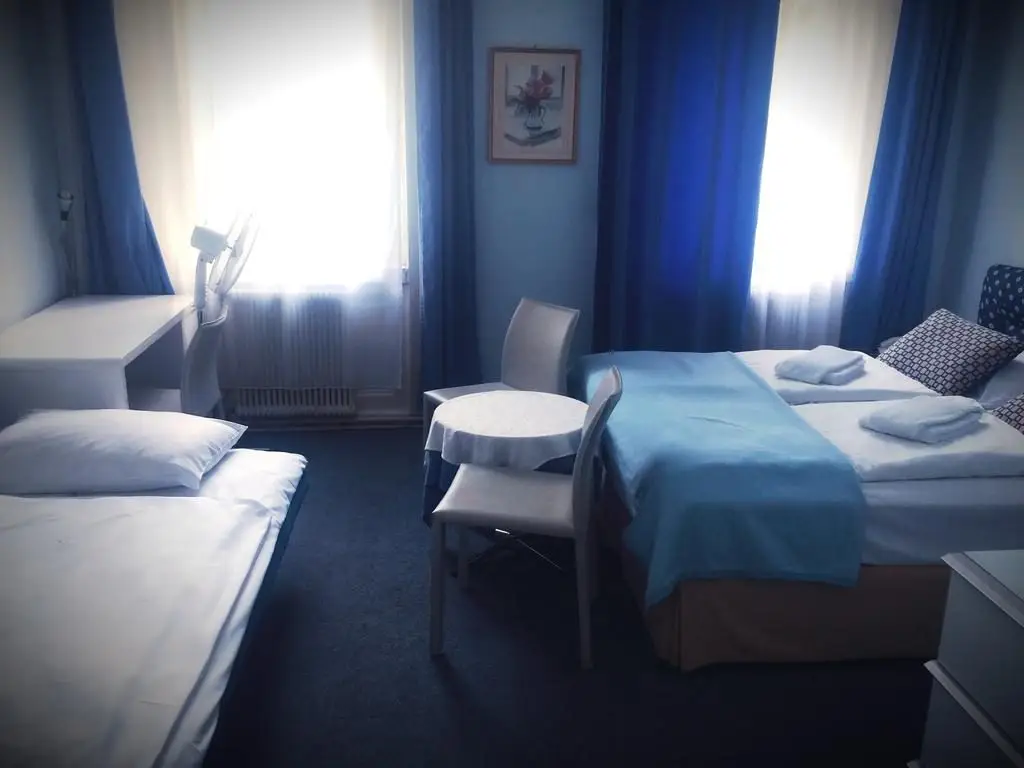 A cheap and cheerful option within a 10-minute walk to all the best city sights. Clean, typical Austrian Pension with great reviews. –> Check it out!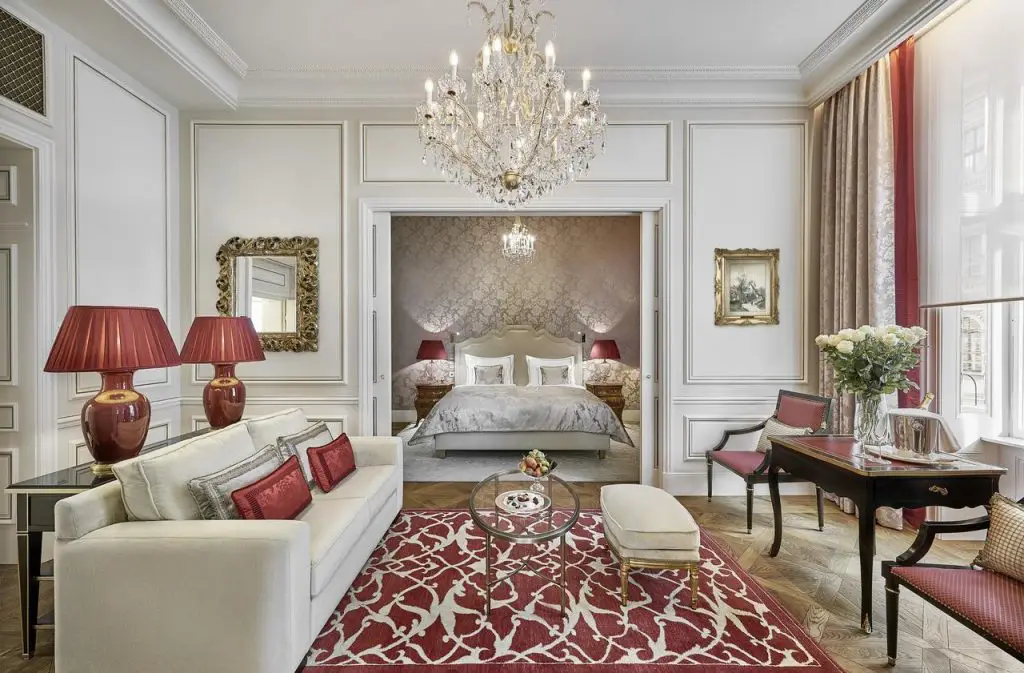 And there you have it – Your guide to getting Vienna opera tickets on the cheap – and where to get the best Vienna opera house seating! Don't be so worried about the dress code and be sure to look up the Vienna opera house schedule well in advance, and ticket sales if you plan on getting a seat!
Have fun, enjoy – and don't forget to keep your Vienna opera program as the ultimate souvenir!
Don't know much about this beautiful imperial city that was the heart of one of the world's greatest monarchies? Check out my top ten things to do in Vienna to get inspired!
You might also like: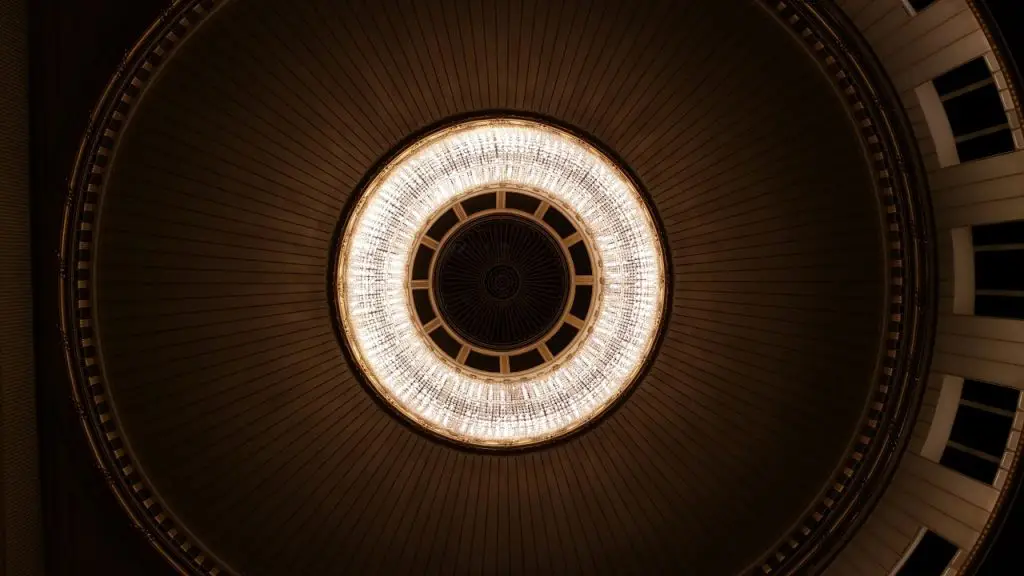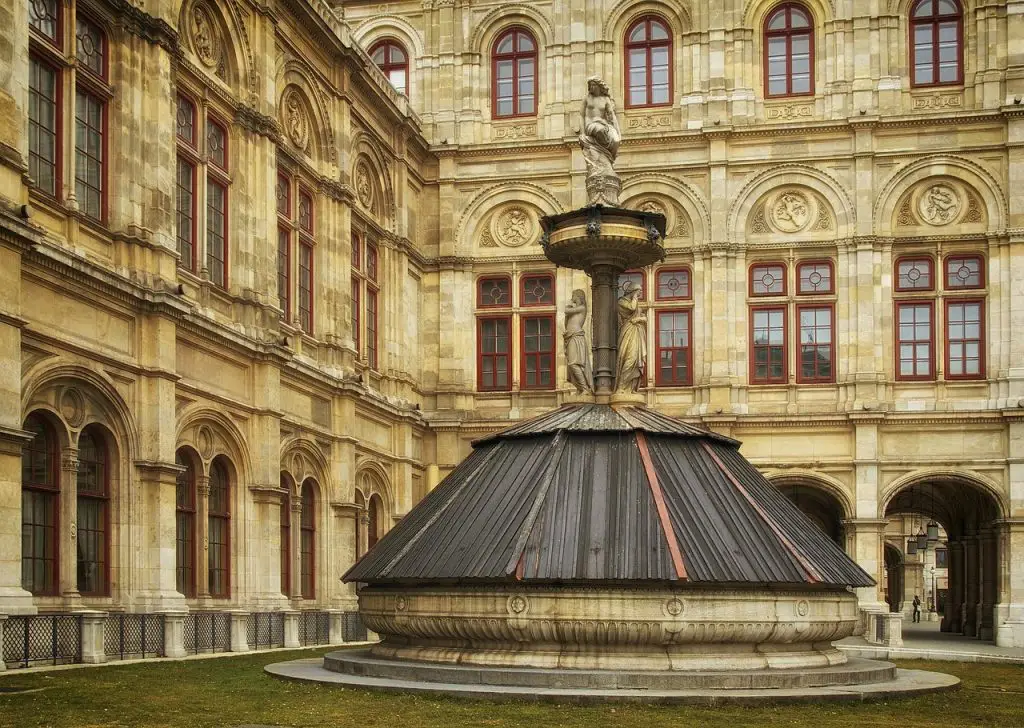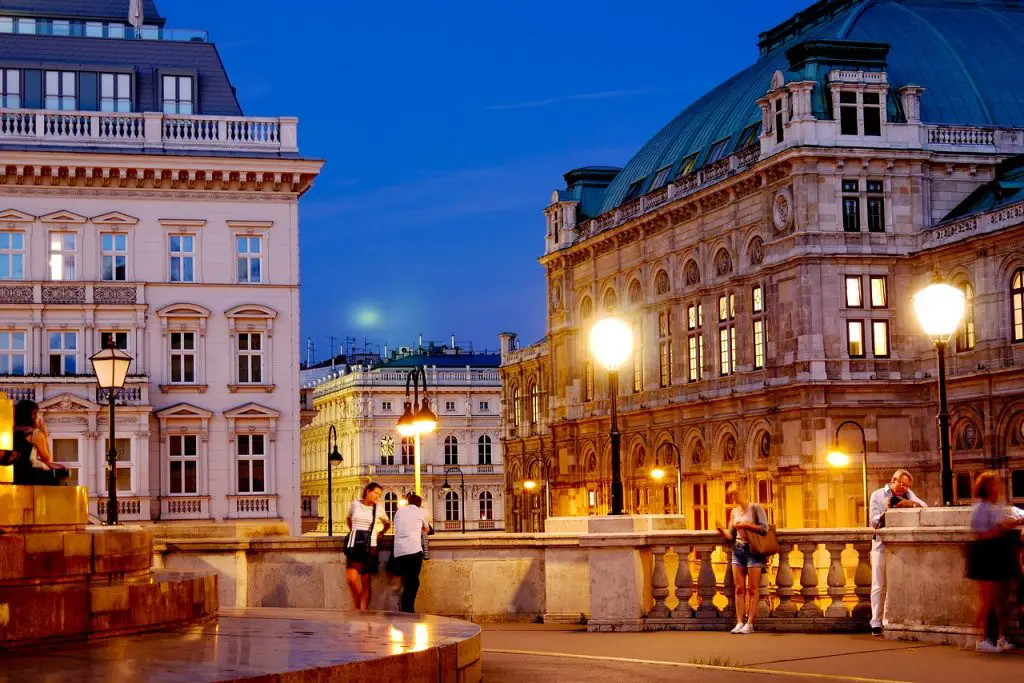 Staying Connected While Travelling
In today's increasingly connected world, staying online while traveling has become essential for a seamless experience. That's where eSIMs come into play, revolutionizing the way we access mobile networks during our global adventures. Say goodbye to hunting down local SIM cards at the airport; eSIMs provide instant activation the moment you land, sparing you the fortune usually spent on international roaming and allowing you to genuinely travel like a local (without getting hopelessly lost!).
With eSIMs, tasks like restaurant recommendations and reservations, up-to-the-minute public transport instructions, checking opening hours, and accessing further information become a breeze. And, of course, sharing your journey on social media is easier than ever. To stay connected wherever you roam, consider using either Airalo or Holafly. Airalo boasts the most extensive range of destinations worldwide, offering smaller data bundles tailored to your needs, while Holafly provides unlimited data packages and fantastic EU data deals.
So why wait? Embrace the future of travel connectivity with eSIMs and make your next journey effortlessly smooth.
Further Things To Consider Before Any Adventure
Now you're all set and prepared to explore our big wide world, why not sort out everything else out all in one go? If necessary for your travel plans make sure you have brought proper travel insurance, protected your privacy by getting a secure VPN, compared all the top hotel booking sites to find just what you're after, reserved an unbeatable rental car price and - of course - booked the best flight deals!
Or maybe just forget it all and go for a last-minute cruise or effortless tour instead?
Many budget travelers (including me) indulge in worldwide airport lounge access, so we can experience luxury while still slumming it in economy. Naturally, we would never leave home without a more general travel guide since we couldn't possibly cover everything here!
Just add an adventurous attitude and plenty of smiles - they go a long way - and that about covers it all! Now go out, find your own path and don't forget to share your best inspiration stories with me on Facebook, Twitter, and Instagram...I'd love to hear from you!