"Budapest is a prime site for dreams: the East's exuberant vision of the West, the West's uneasy hallucination of the East. It is a dreamed-up city; a city almost completely faked; a city invented out of other cities, out of Paris by way of Vienna — the imitation, as Claudio Magris has it, of an imitation."
― M. John Harrison, The Course of the Heart
Spread out around the legendary Danube River, Budapest is a city that steals your heart. From the lofty heights of Buda and it's magical castle to the flat Plains of Pest this city is alive, full of reinvention, a city ready to thrust itself out of its past and embrace its European-ness.
With such a rich history it is perfect for a quick break – a weekend in Budapest – (and has a ridiculous amount of connections via low-cost carriers) or as part of an extended bus trip in Europe. It's a city I love almost as much as Vienna (its up-stream twin in some ways) but for completely different reasons. It's cheap, fun and exciting – but also cultured and steeped in history.
So you can enjoy it as much as I do I have compiled a few of my top things to do on a Budapest weekend away. There are just some of the many highlights of visiting Budapest.
So let me show you the best so you can simply sit back and enjoy!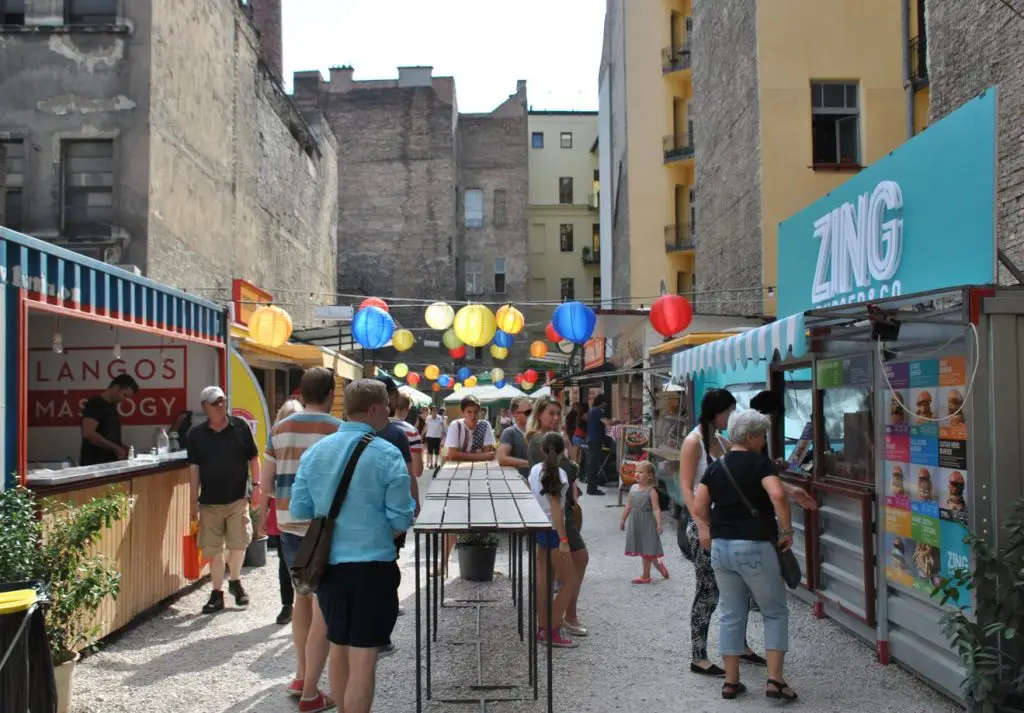 Everything You Need To Know For The Perfect Budapest Weekend Away! 🇭🇺
Relax in one of Budapest's celebrated thermal baths! Széchenyi Medicinal Bath is the largest medicinal bath in Europe and one of Budapest's most popular. Enjoy watching all the beautiful people peacock around or check out one of the other quieter, more intimate baths.
There are so many baths to choose from I highly recommend reading this complete guide to the baths in Budapest before you go…
Oh and don't miss the infamous bath parties…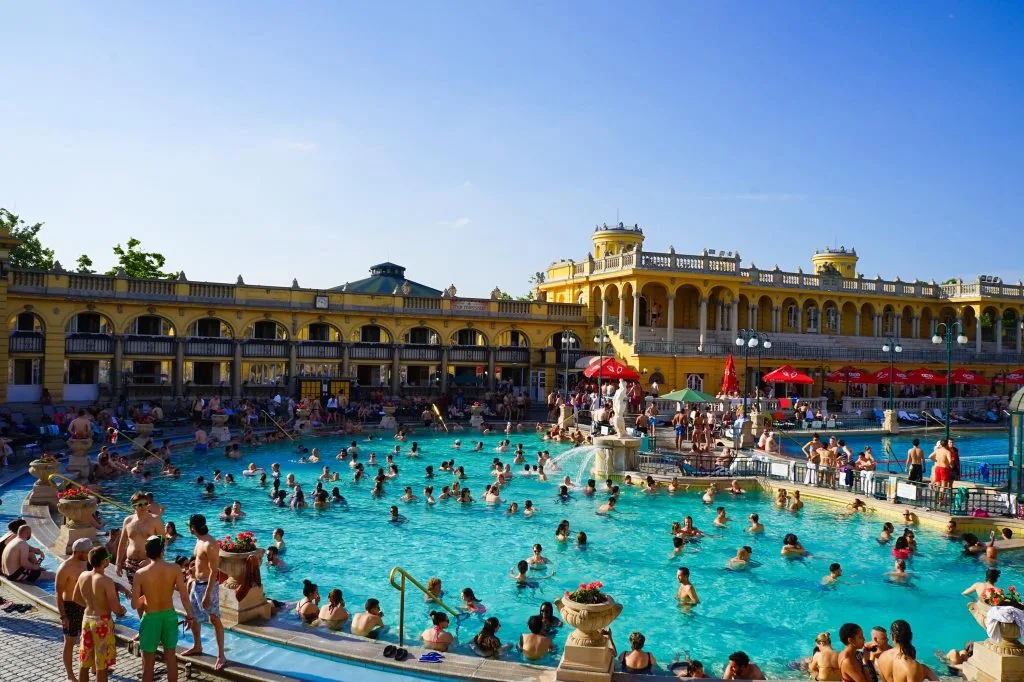 Enjoy a night out in style on the Danube!
A unique way to see the city and its gorgeous buildings from a different vantage by day or night…Not to mention the epic party vibes inside and champagne on arrival. This is a weekend away in Budapest at it's finest. Drinks, new friends, good music and historical ambiance all lite up for you to gawk at.
PLUS…I'M ON A BOAT!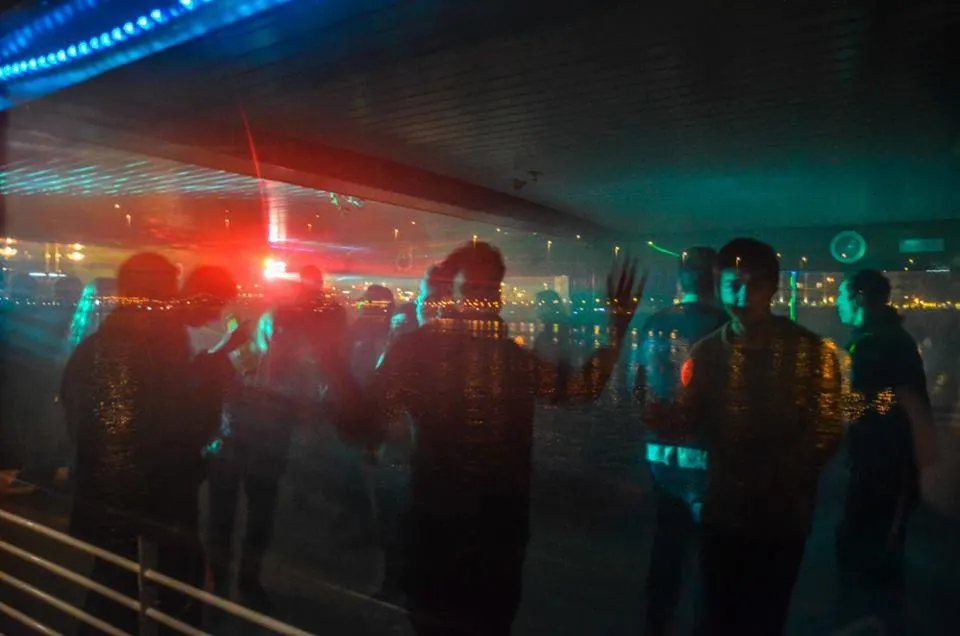 Enjoy the best panoramic views in Budapest from Fisherman's Bastion! A fairytale castle which looks like the logo of Walt Disney films (except better!). Grab a coffee, take some selfies and enjoy the UNESCO inscribed view of the Danube from above!
If you haven't had enough climbing there is more hiking near Budapest to help you get your fix!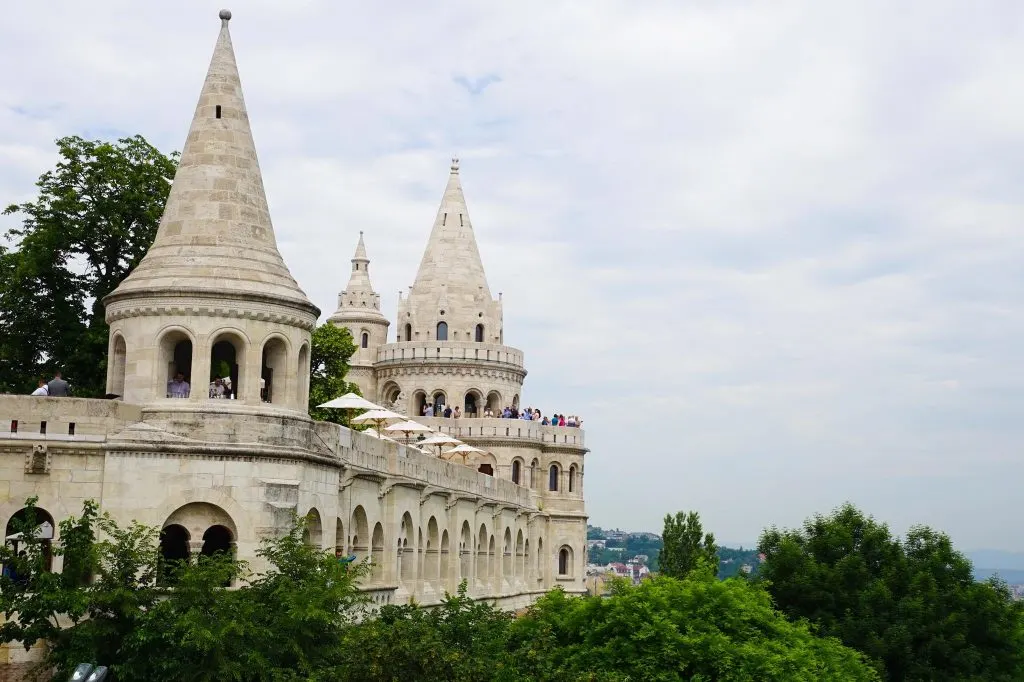 Enjoy traditional Hungarian food on the cheap at Paprika Vendéglő. A small, rustic restaurant with timber furniture, serving roast wild boar & fried chicken liver this really is not to be missed – Their classic Goulash is the best in the city according to locals!
Of course, feel free to try all of the various delights on their menu, take a local beer and just enjoy the delughtful colours and people watching on their streetside terrace. Weekends away in Budapest should never be rush after all!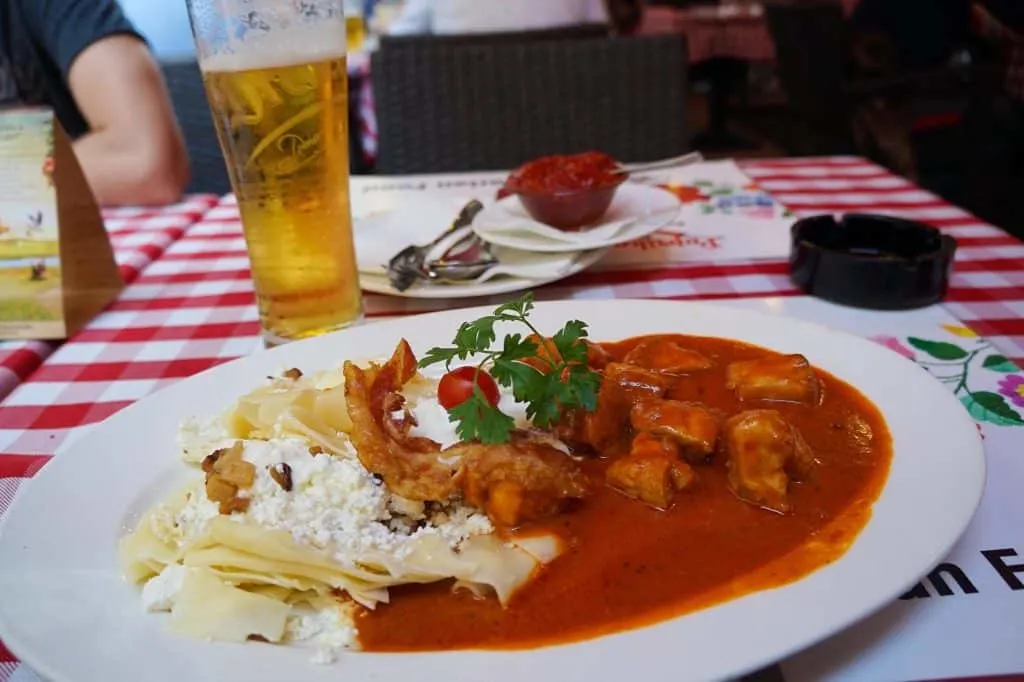 Be one of the 'crowd' at Ötkert – one of the most renowned party venues in downtown Budapest!
A busy bar serving food plus a big, informal club with DJs, live bands & open-air dance floor & terrace. Just act cool and blend in!
The nightlife in Budapest is wild every, single night of the week so even if Otkert is not for you – there is bound to be something whether its a quiet wine bar or sophisticated cocktail speakeasy…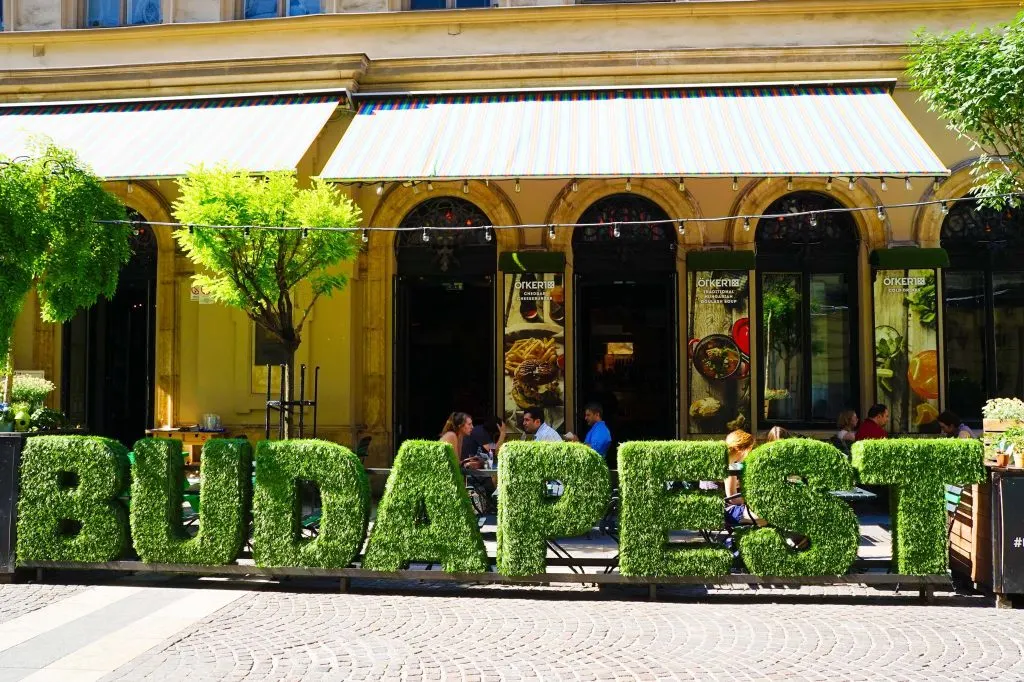 Visit the Great Synagogue, a historic building which is the largest synagogue in Europe and one of the largest in the world!
Inside is also the Hungarian Jewish Museum where you can learn all about the history of Judaism's long history in Hungary.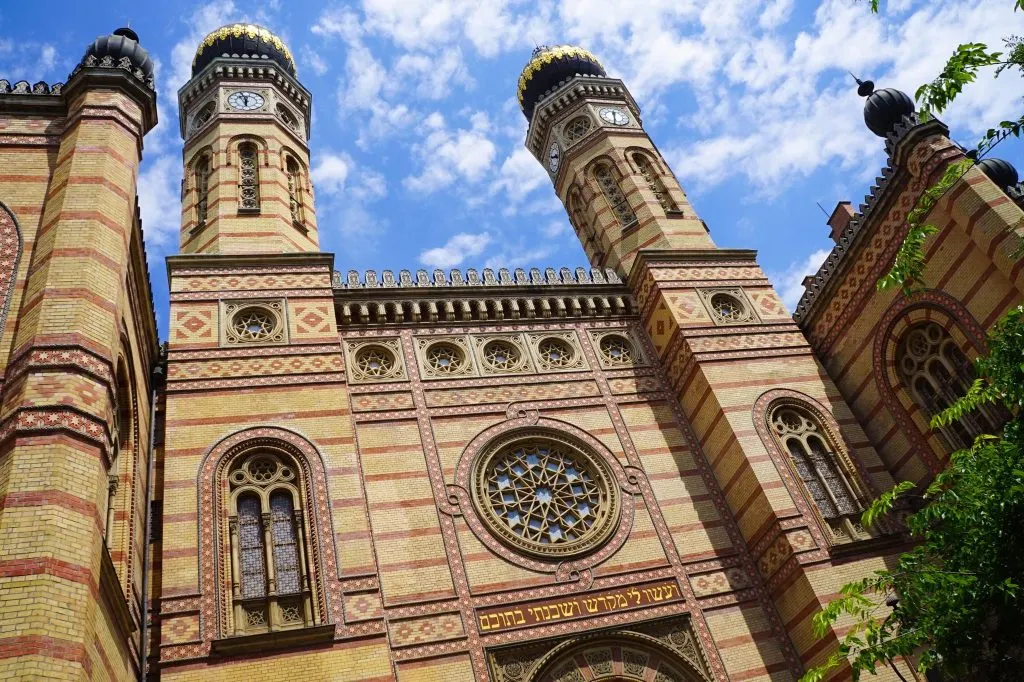 Stroll around Heroes' Square – the largest and most impressive square of the city. Here you will find monuments to the most historic events in Hungarian history including the Millennium Monument which was erected to commemorate the 1000-year-old history of the Magyars (what Hungarians call themselves).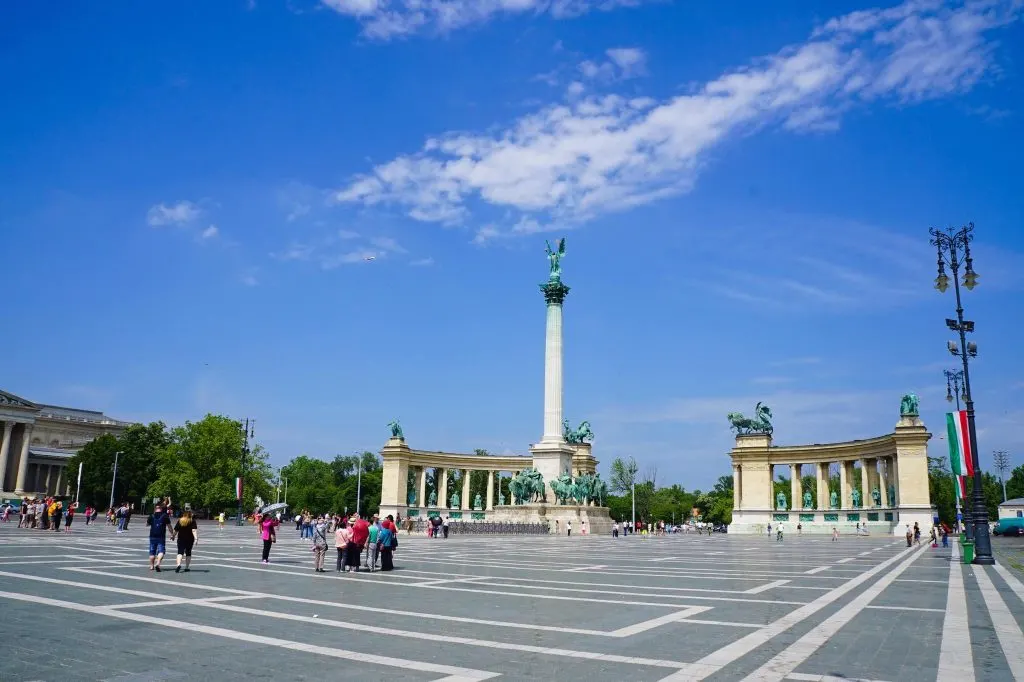 Akvárium Klub is a new cultural center for arts, entertainment and nightlife in the middle of Budapest. It offers a roster of diverse programs ranging from rock concerts to dance lessons, so swing by and see whats on – If nothing then just do as the locals do and chill with a beer in the sun!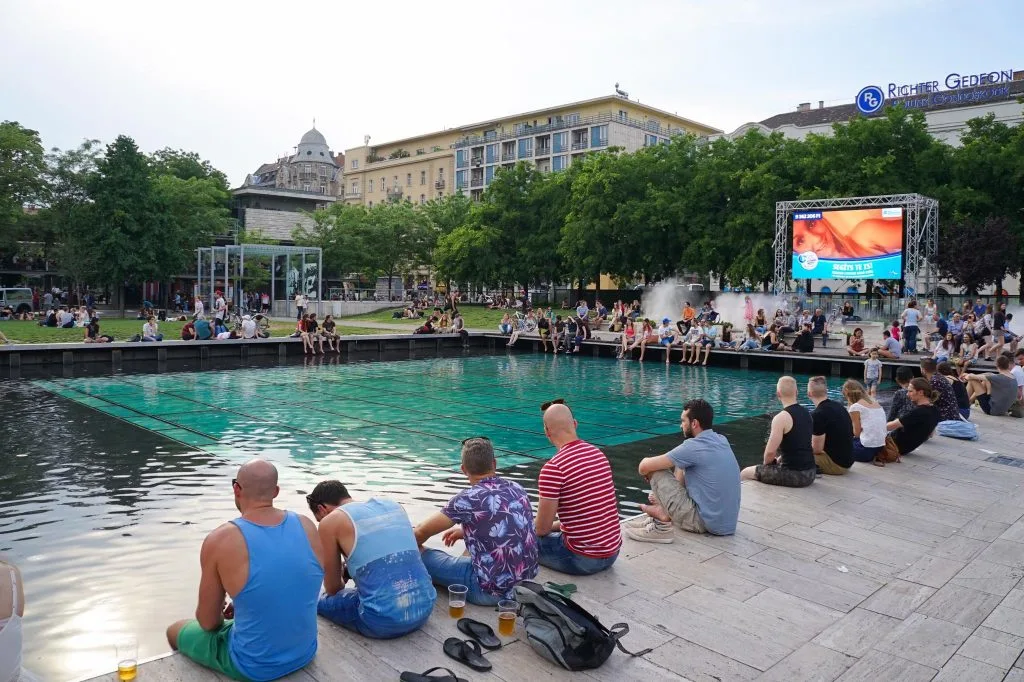 Pay your respects at the poignant "Shoes on the Danube", a memorial which commemorates the Hungarian Jewish victims of the killings committed by the Arrow Cross militiamen, the pro-German, anti-Semitic, national socialist party members of Hungary in 1944-1945.
Embark on a timeless journey on the Budapest Metro – Continental Europe's very first underground!
Not much has changed and its still the easiest way to get around the city but be sure to check out the oldest (Metro 1) line and its classically decorated stations with white-tiled walls and steel support beams lined with metal rivets – Stunning!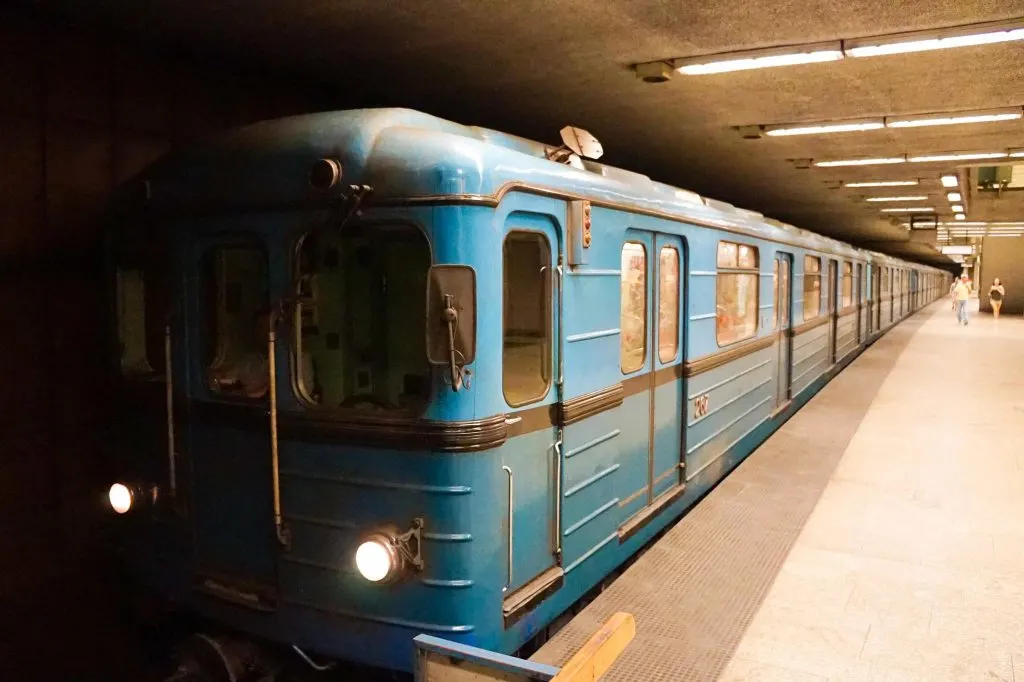 Grab a bottle of wine and pack a picnic to enjoy the view from the heights of the Citadella, a fortification located upon the top of Gellért Hill!
Actually, make sure you stay till after sunset…The view is even better (if that is possible!)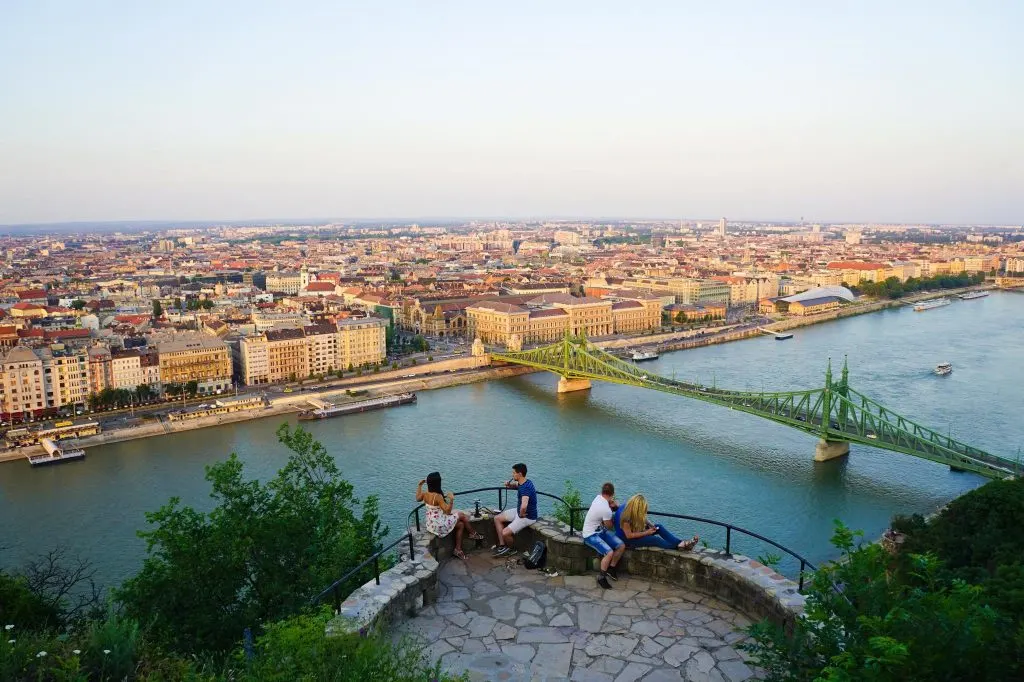 Take a walk along the Danube at night and admire the Hungarian Parliament building, a magnificent example of Neo-Gothic architecture and the 3rd largest Parliament building in the world.
Actually its not half bad during the day so multiple visit's won't hurt!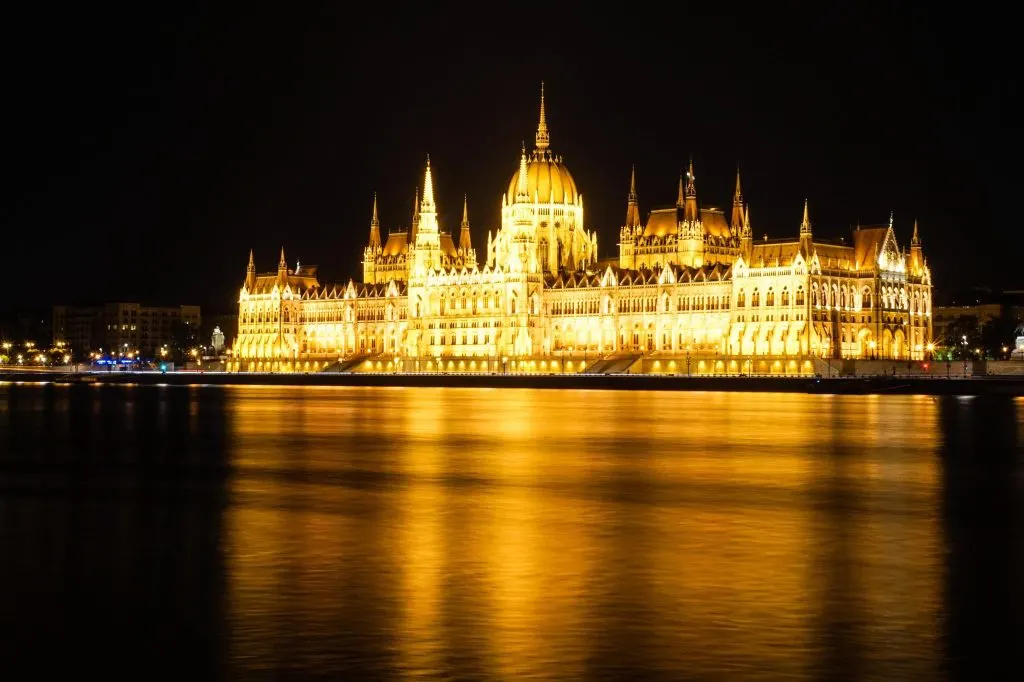 Walk across the famous Chain Bridge – the first permanent stone-bridge connecting Pest and Buda, and only the second permanent crossing on the whole length of the river Danube!
It is one of the symbolic buildings of Budapest, the most widely known bridge of the Hungarian capital.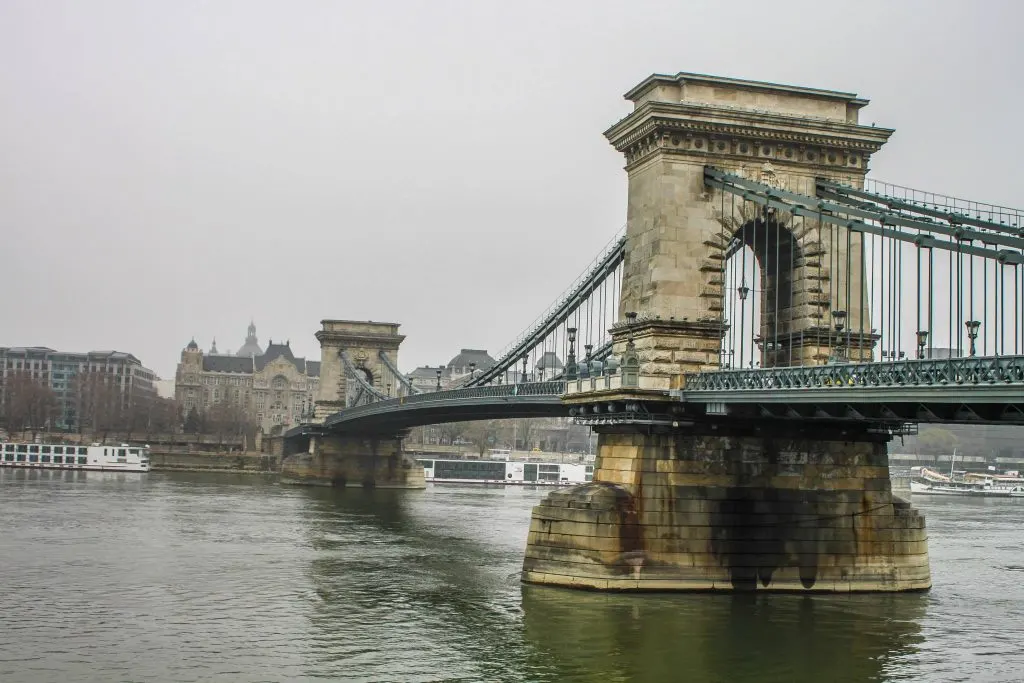 Enjoy coffee, cake and Hungarian bistro dishes at Café Gerbeaud and get a feel for the old Austro- Hungarian Empire. With grand, high-ceilinged dining room complete with exorbitant chandeliers. You really are transported back in time to the "Golden Age' of Hungary!
Easily a highlight of any Budapest Weekend Away…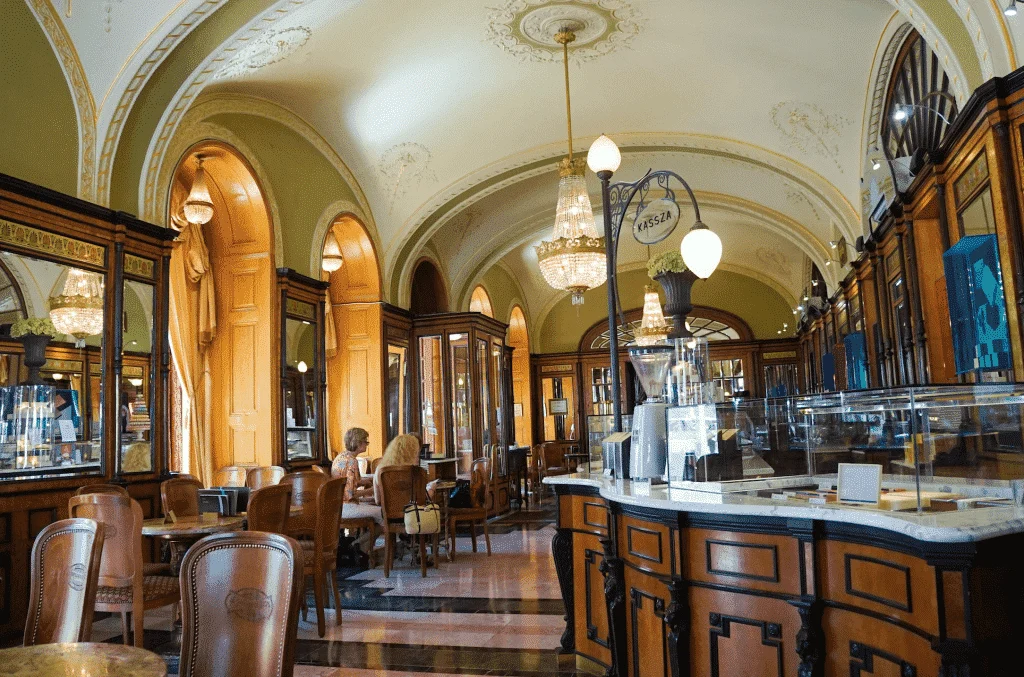 Shop like a local at the Great Market Hall – Centrally located this restored Neolithic hall is the perfect place to get fresh grocery produce for picnics on the ground floor and conveniently has souvenirs on the 1st floor!
Sure, you might not fancy doing your grocery shopping on a Budapest weekend away – but when the market is this stunning, you just can't help but wander around!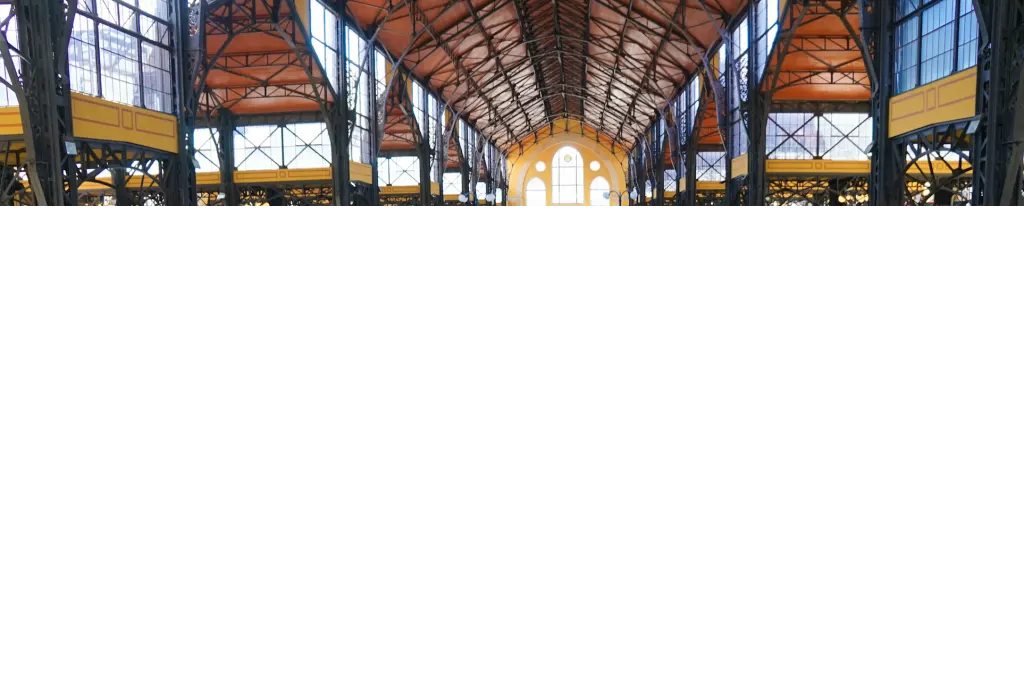 Check out the Ruin Pubs – a highlight of the nightlife of Budapest!
Abandoned building filled with rejected furniture of old community centres, cinemas, and grandmothers´ flats, bringing a retro "before the fall of the Berlin Wall" feeling into these places.
Very popular among the youth of Budapest, the highlights for me were Instant and Hello Baby, but you can find a full list here.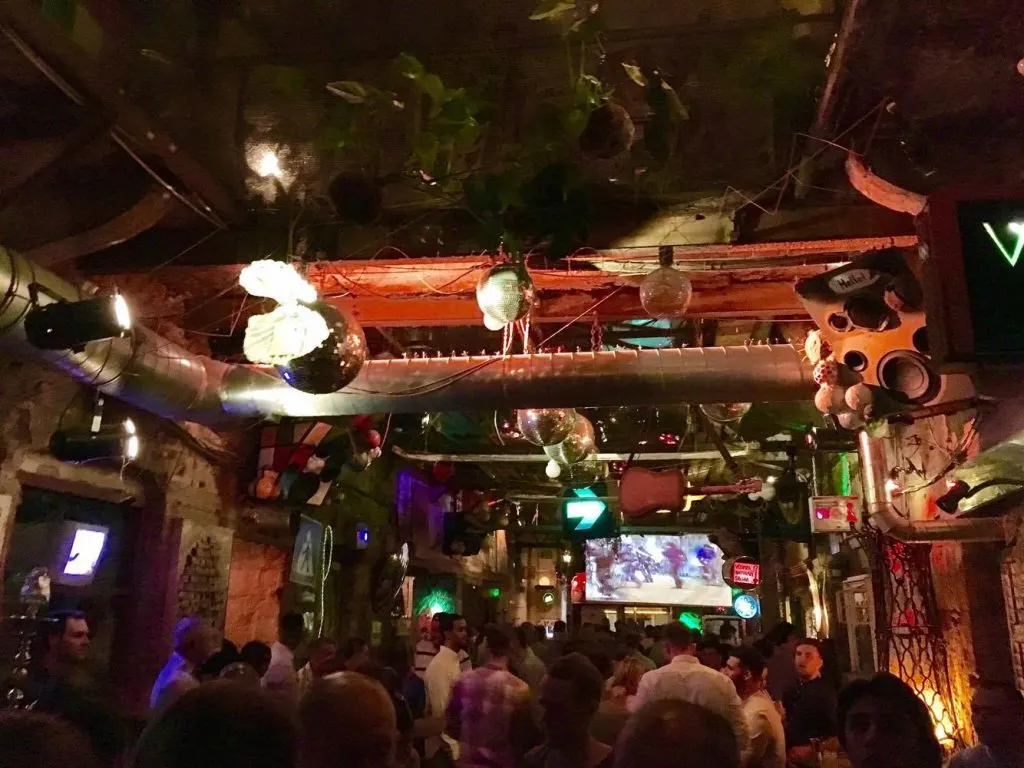 Enjoy a symphony of light and sound at the Musical Fountain on Margaret Island – one of Europe's biggest.
A (free) hour long show plays at 6pm and 9pm every night which make a great change from partying the night away, or a romantic night out with a picnic and wine!
One of the most romantic ways to spend a weekend in Budapest, don't you think?
BONUS TIP: For those that have more time make a day trip out to Hollokö, a UNESCO site which is an outstanding example of a deliberately preserved traditional settlement. Seriously it was so cute, only 1.5 hours from the Budapest bus station and has recently been renovated.
The castle has incredible views, plenty of little museums and food places on the main street. Perfect for a breath of fresh air and a day away from the big city!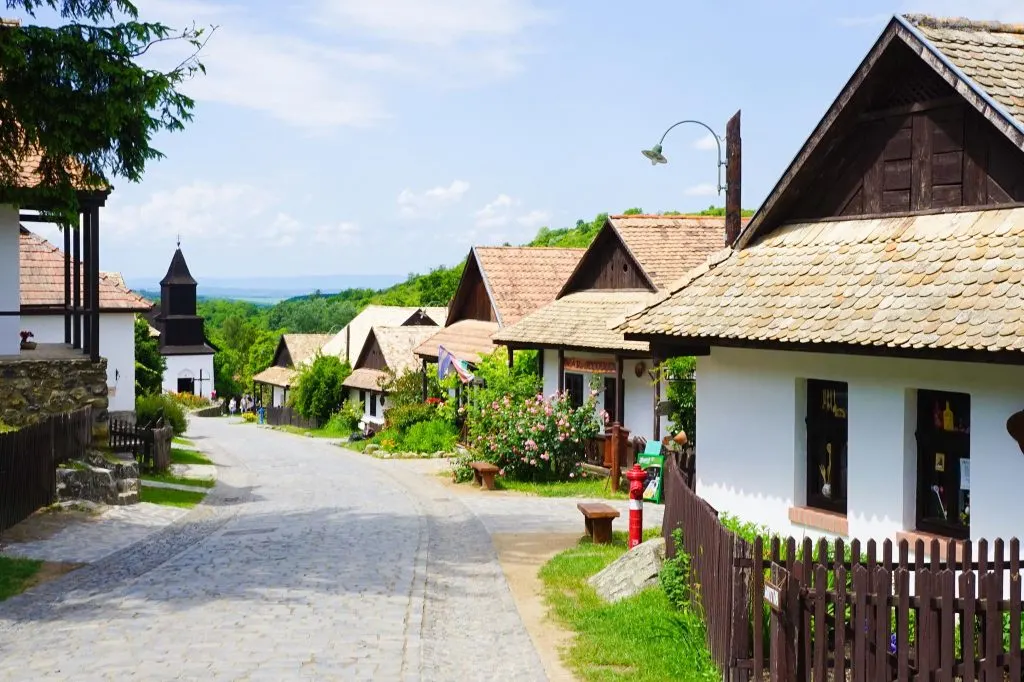 Let me know if there are some other favourites I am missing or your own experiences of the city – I will certainly be back in future and would love to have some more places to check out on my Budapest Weekend Away!
If you like reading about this weekend in Budapest, you might also like: