So recently due to routing quirk of LAN Airlines back to NZ through Easter Island, I was offered a chance to have 24 hours in Tahiti (Papeete in French Polynesia to be exact).
Perfect, I thought – I have been offering clients this option so often through my previous work as a travel agent and now was my chance to put together a guide for what to do in Papeete on a layover.
And for you regular readers, you are in luck – because this was actually the first ever post for what would become Inspired By Maps.
Luckily, not much has changed but I have recently refreshed to ensure everything is still up to date!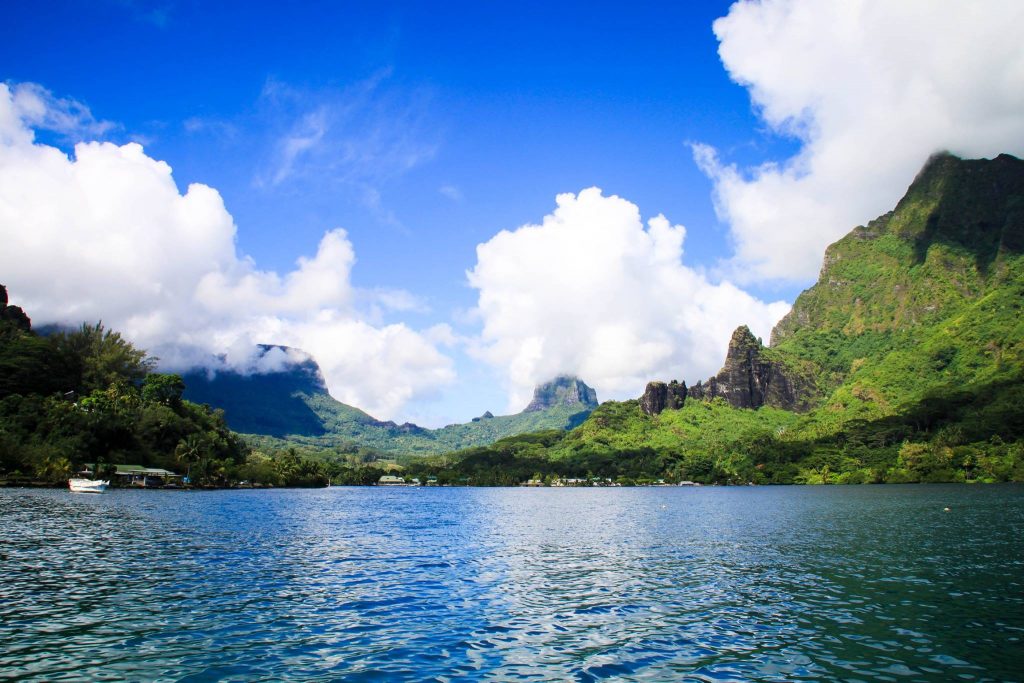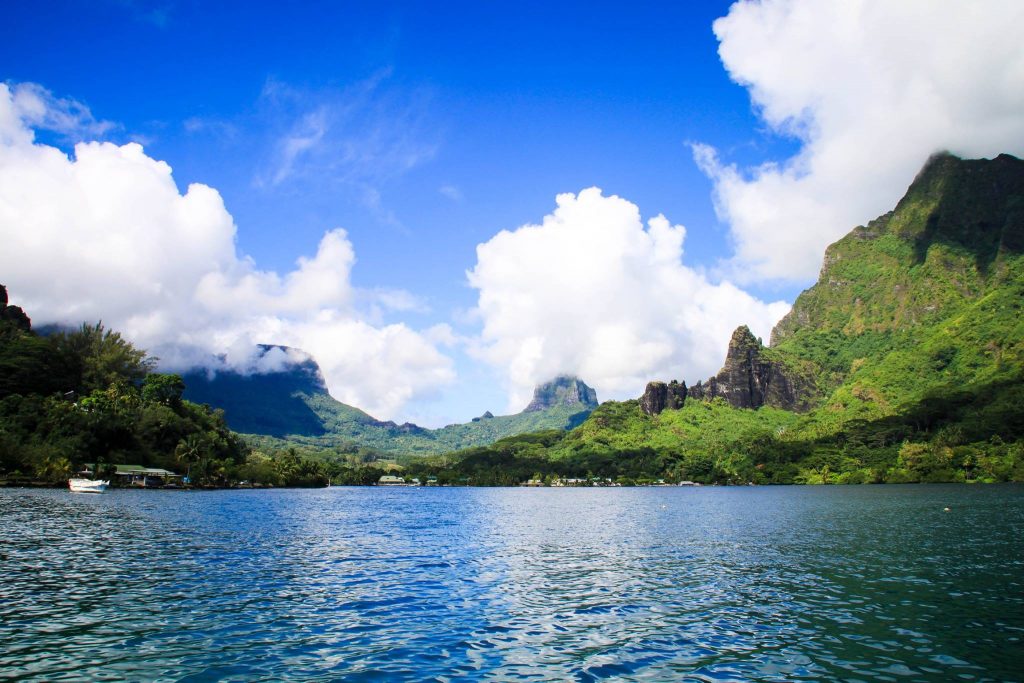 I was not in Tahiti anywhere near as much time as I would have liked but no way was I going to miss a chance to see somewhere new!
Here you can find my Guide for a Layover in Papeete with 24 hours in Tahiti layover, feel free to use it for inspiration or do your own things, just make sure you stop if flying through!
I can never say no to a stopover and Air Tahiti offers them free of charge when flying through its hub in Tahiti (From Auckland to LA or Paris for example!) so don't miss out. This 'stopover' game is also the reason why I ended up in Chernobyl in Ukraine, Copenhagen in Denmark, and Tokyo (more than once…).
Going direct is no fun anyway!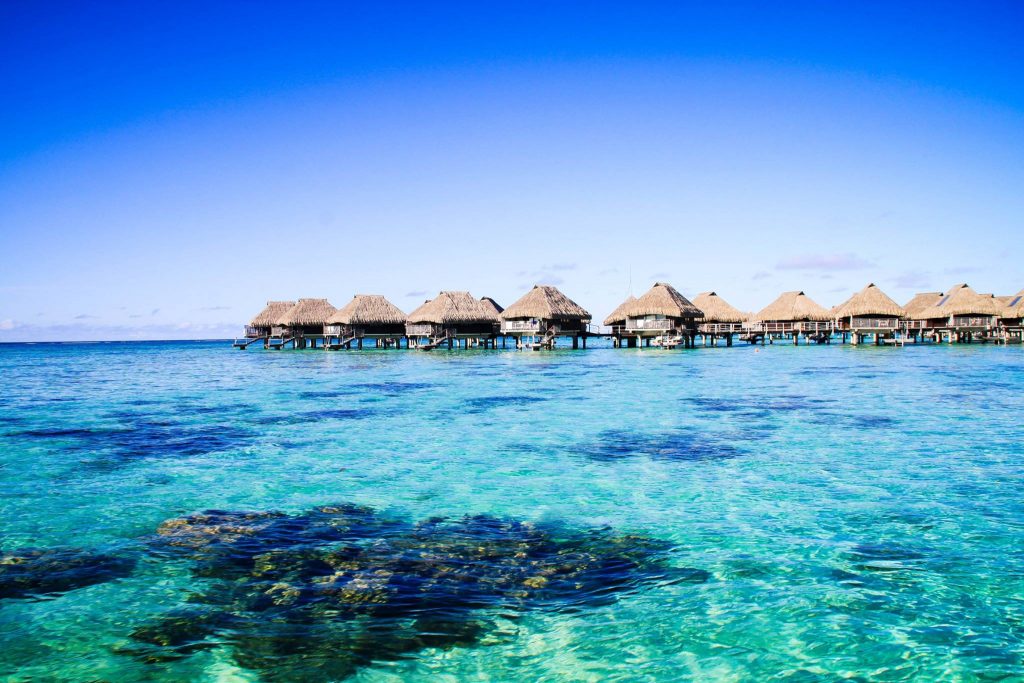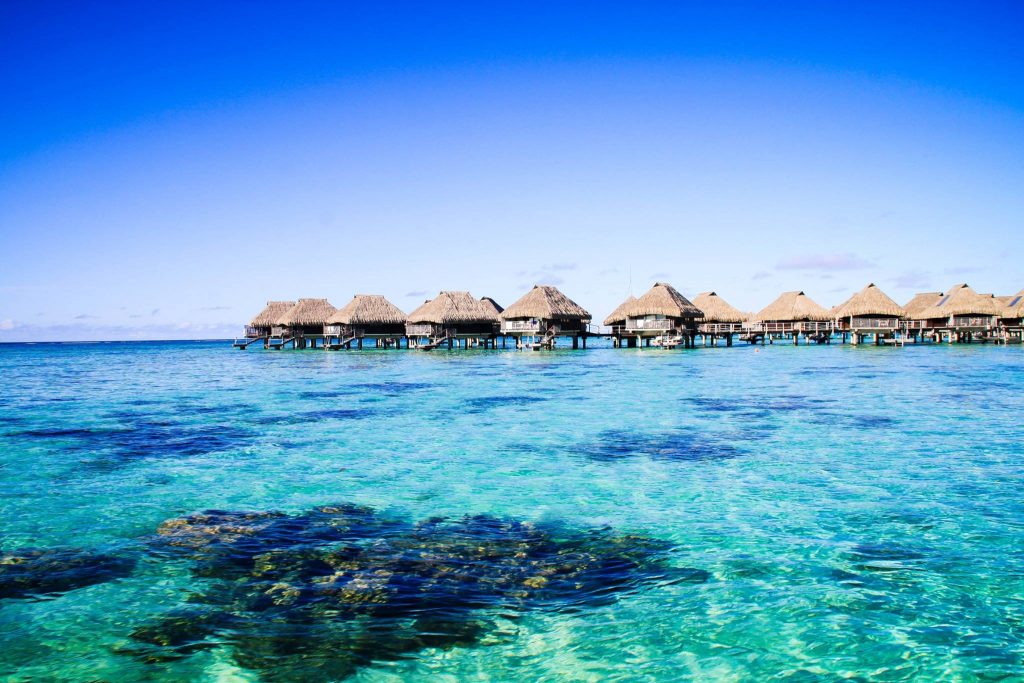 And if you really want to go all out on a layover there are the famous overwater bungalows you could stay in..Though I personally don't quite get the appeal and could never justify the price!
Unless it is in Bora Bora for your honeymoon of course…
But first before we get into what I did I just have to share my little geeky airline thing that happened: When I arrived in Fa'a'ā International Airport (French Polynesia's only international airport) we were the first Boeing 787 Dreamliner ever to land there!
Apparently, it was a big deal as the captain made an announcement and there were fire engines either side of the plane spraying a water salute, a traditional band playing and was even greeted with lei's!!
Anyway, just another weird experience that I hadn't planned on but was fun none the less, like experiencing Cyclone Marina in Cuba or civil unrest in Tehran. Just to name a few…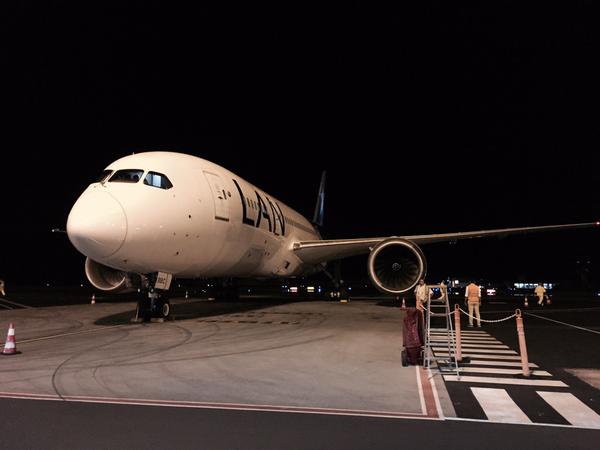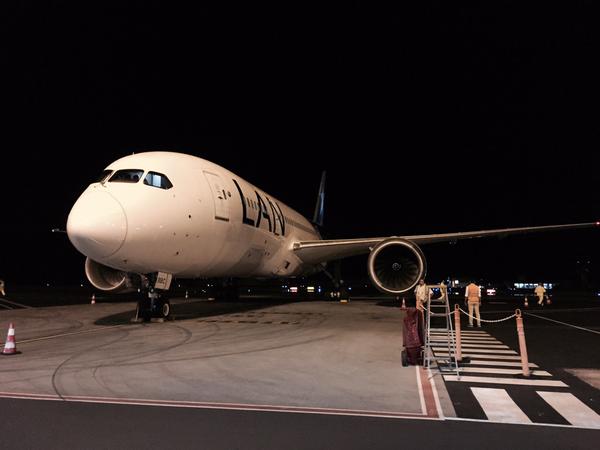 OK I promise I'm done with my geek out now but honestly such a great plan and a pleasure to fly on, truly!
After this welcome I was meet (with another lei!) by my Airbnb hosts Melina and Soko who took me to their house – a little haven of Zen in Papeete only 20 mins walk from the downtown!
It was perfect for what I was after and they were able to help me with all my questions for the next day, how to catch the ferry, dinner, etc…While I normally don't prefer AirBNB for one/two night stays this place was only $70NZD a night; about a quarter of local (basic) hotels!
Complete bargain right?!
But the highlight had to be waking up to a breakfast of fresh French slices of bread and pastries, Tahitian lime marmalade, fresh mango, yogurt, and coffee…Delicious! I was able to have a few silent moments of contemplation next to their koi pond before tackling my plans for 24 hours in Tahiti!
If you haven't checked out Airbnb I highly recommend you check out, here are my "Top Ten Reasons to Try Airbnb" today!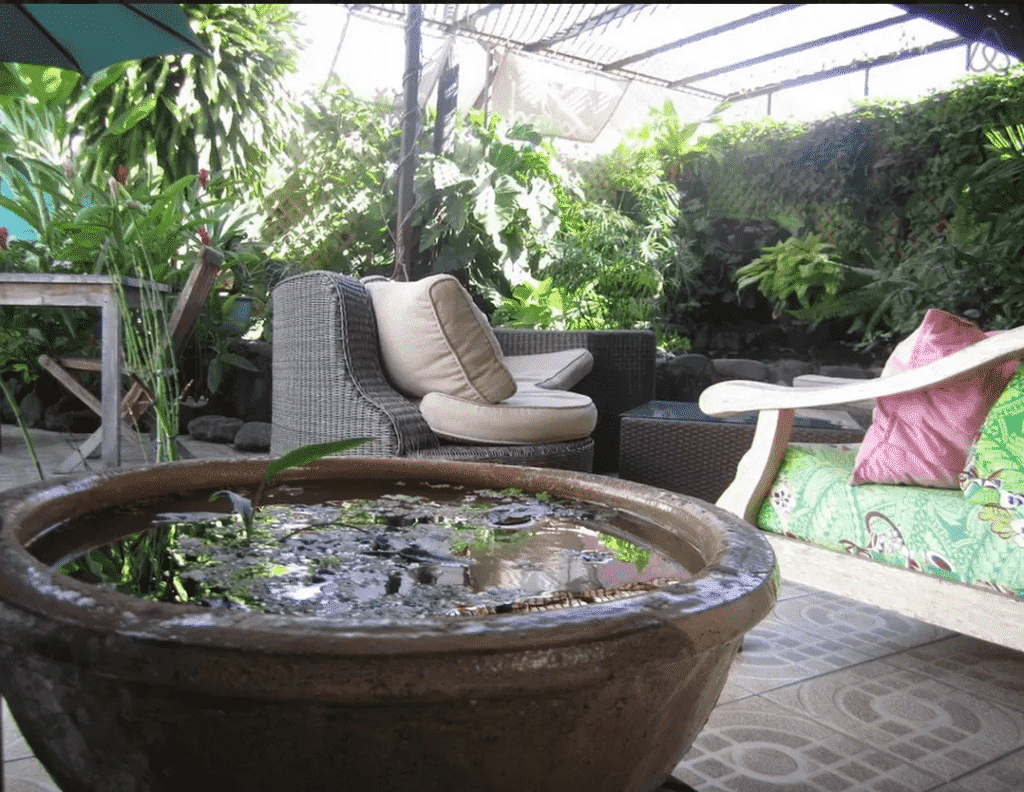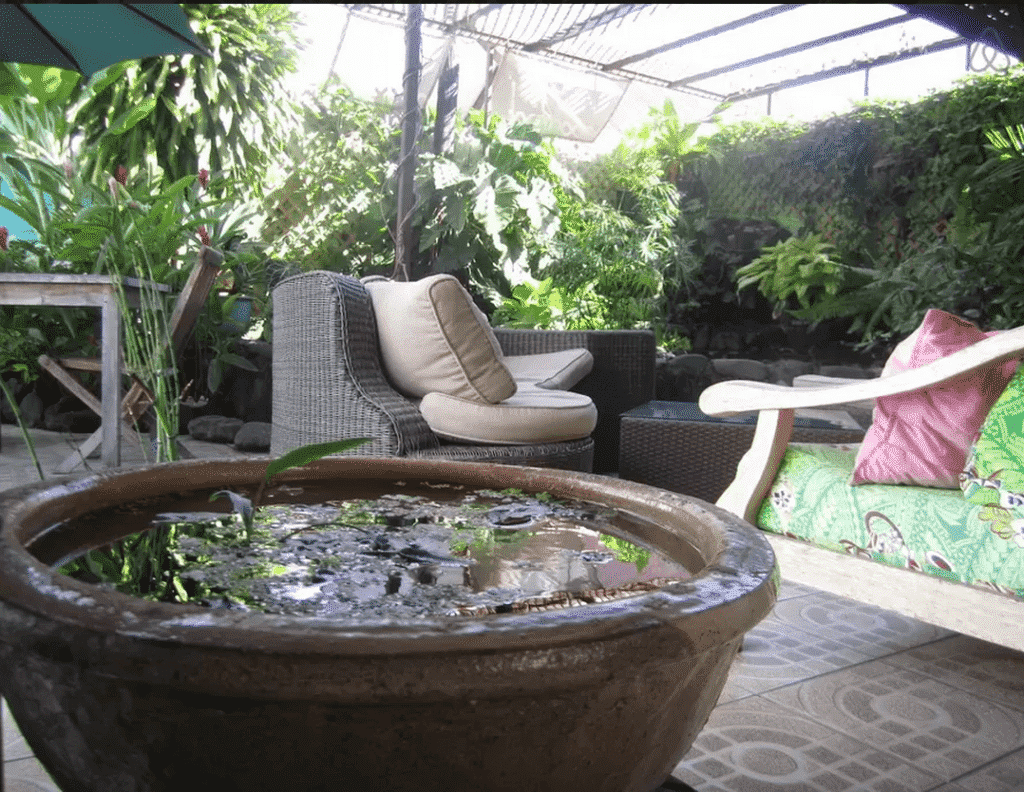 Just a nice relaxing way to start the day on Island time…Sure beats camping and roosters in Easter Island!
After breakfast Mel was kind enough to drop me at the ferry station as for my 24 hours in Tahiti I had decided to go across to Mo'orea – A quick 40 mins ferry trip from Papeete as I had heard it was the best place to see the real French Polynesia in the time I had!
Gorgeous rugged mountains surrounded by turquoise, calm lagoons – Just like the brochure, nothing was over-hyped at all! Its not quite the beaches of Bora Bora… but it is also a lot easier to reach!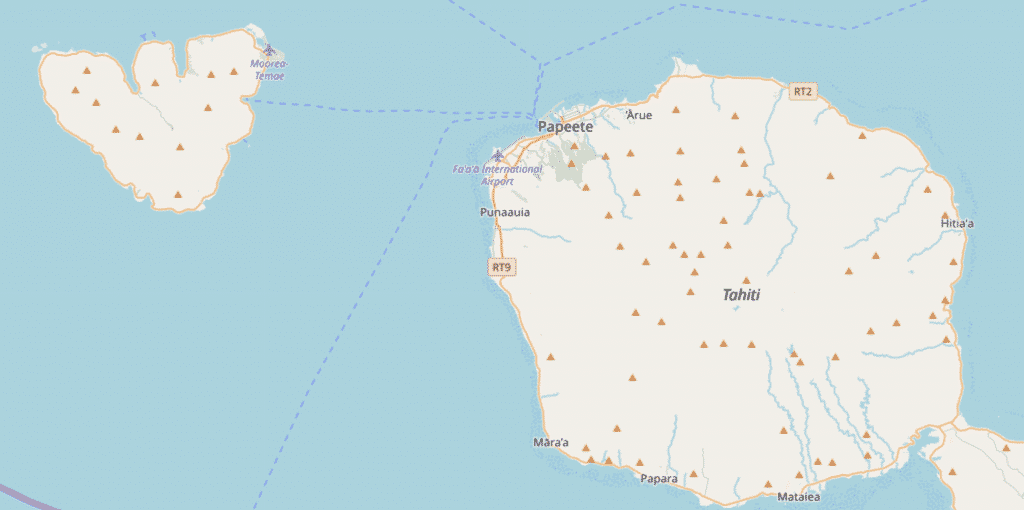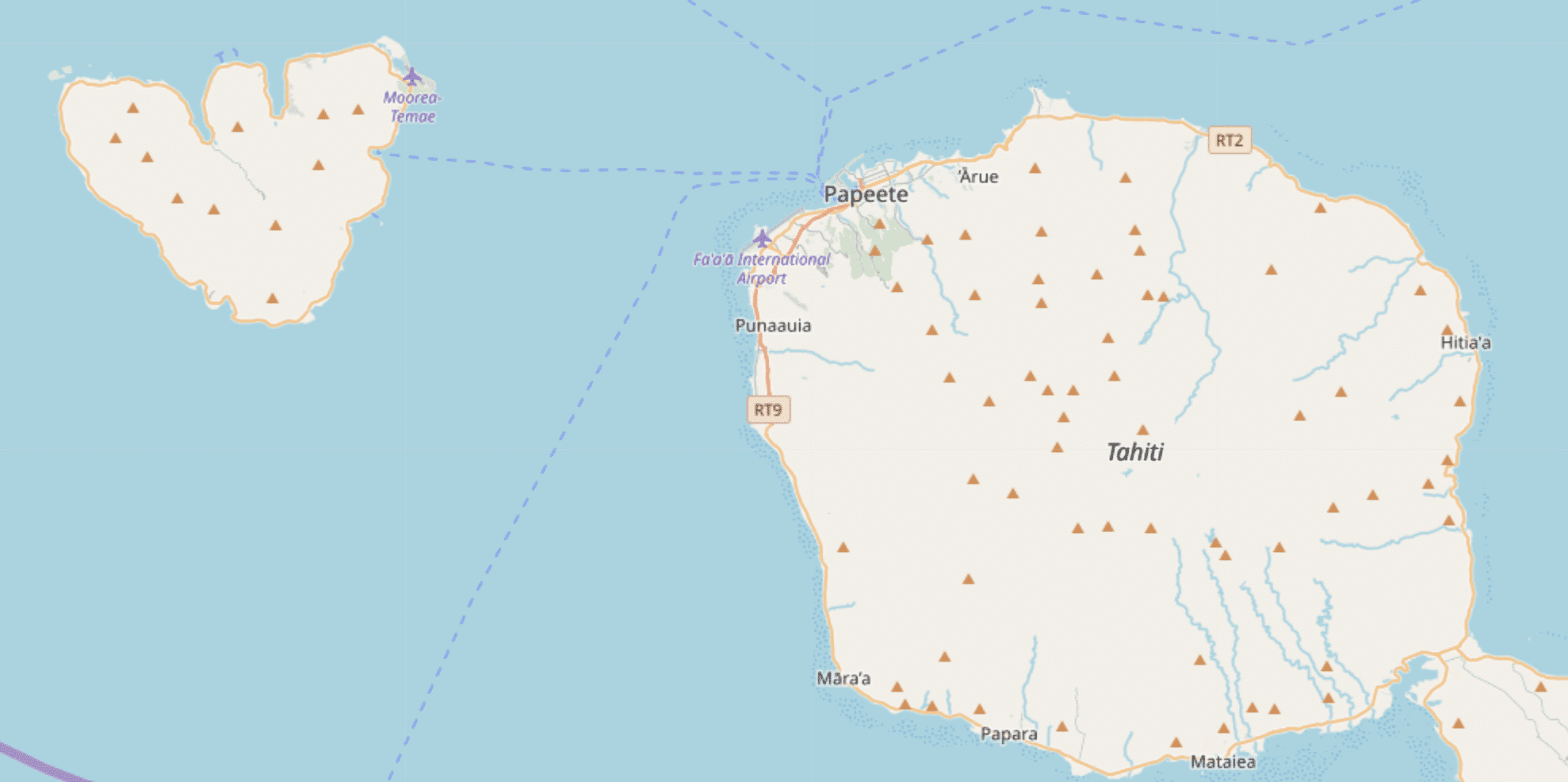 French Polynesia, an overseas collectivity of France, comprises 118 dispersed islands in the South Pacific, stretching for more than 2,000km. Two of the most visited are Tahiti (left) and Mo'orea (right)
I had tee'd up a Lagoon Exploration trip with Albert Transport as the best way to see and experience everything, having been highly recommended by a friend, and boy did they not disappoint.
They picked me up from the ferry terminal on time and with a smile and we were off!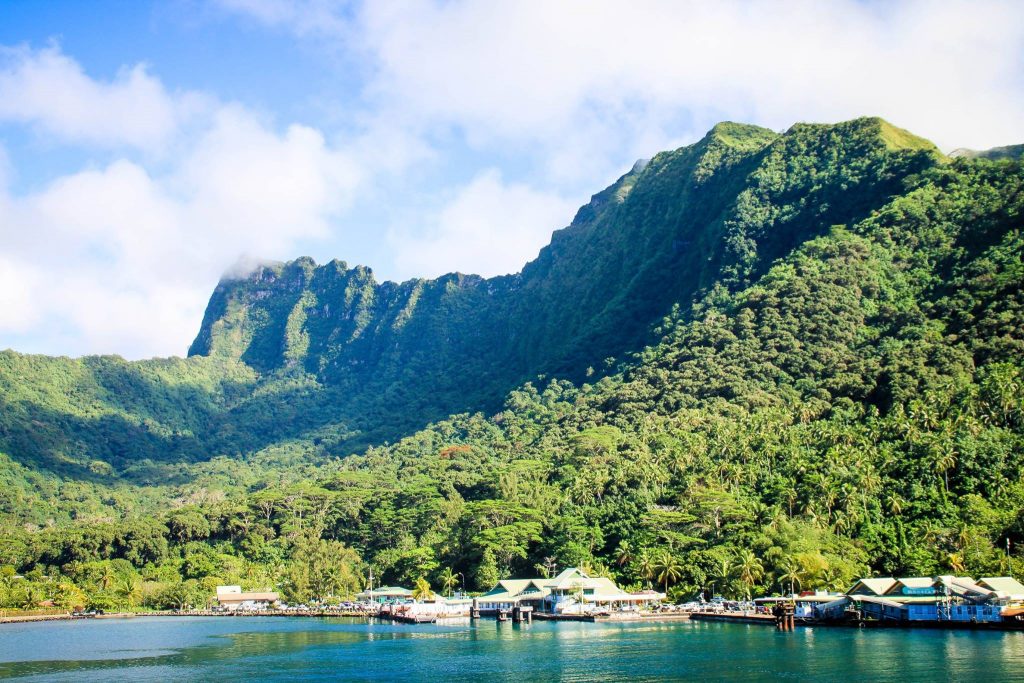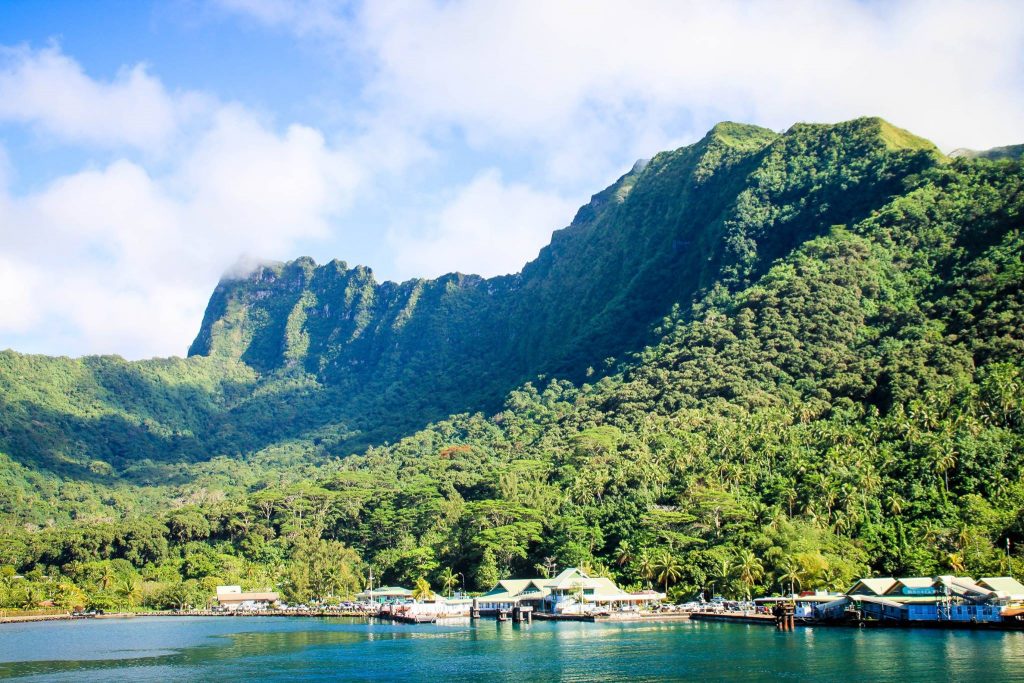 We made our way around the windy coastal roads and then boarded our boat for the day where we slowly made our way further around the coast – but with a sea breeze and more interesting views as our hilarious guide for the day explained all the local features of the island.
We passed the exclusive Hilton and InterContinental resorts with their overwater bungalows that French Polynesia is so famous for to our first stop – Swimming with Sting Rays and Sharks!!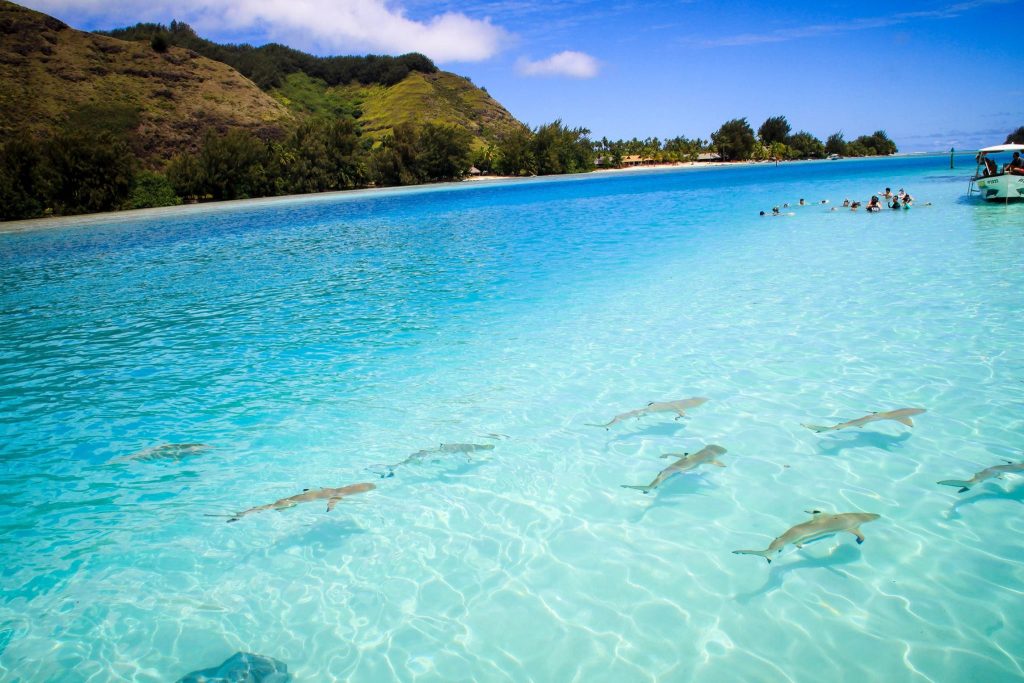 I must admit I was a little nervous at first but then I was fine as the guide gave me some fish (yes they are trained to come here over the decades – at-least they are wild though!) and one of the big stingrays came and tried to get it out of my grasp.
I kept my hand close and his mouth still managed to pry it open and get to the meat inside. Most others didn't want to feed them so I got lots more chances to get up close.
The stingrays were surprisingly soft to touch, like velvet, and not threatening at all…The sharks are also friendly but keep their distance, apparently from the stingrays?… I did get a little nervous again when I swam out too far and into the middle of a school!!
They didn't seem to notice but I was quick to swim back to the group for safety! If you are a bigger shark fan than me, you are going to want to also plan to visit the small Atoll of Fakarava with the world's highest concentration of Gray Reef Sharks!
We spent a good 40 mins here and it was amazing but we were all getting a bit hungry so was time to go to the next stop…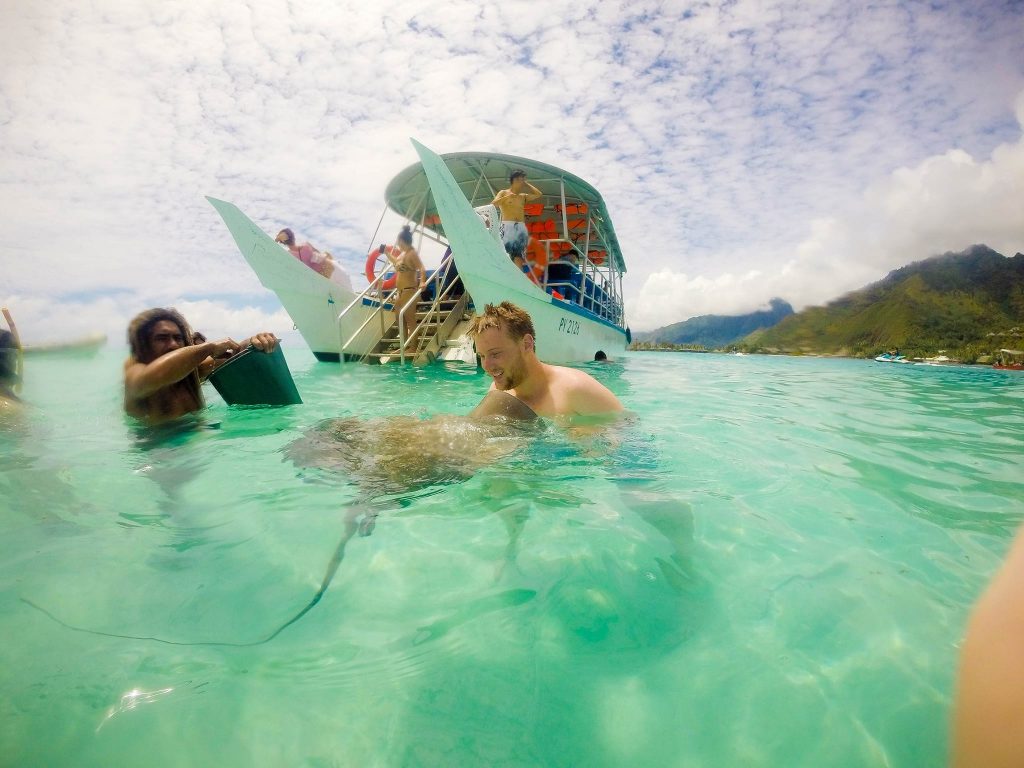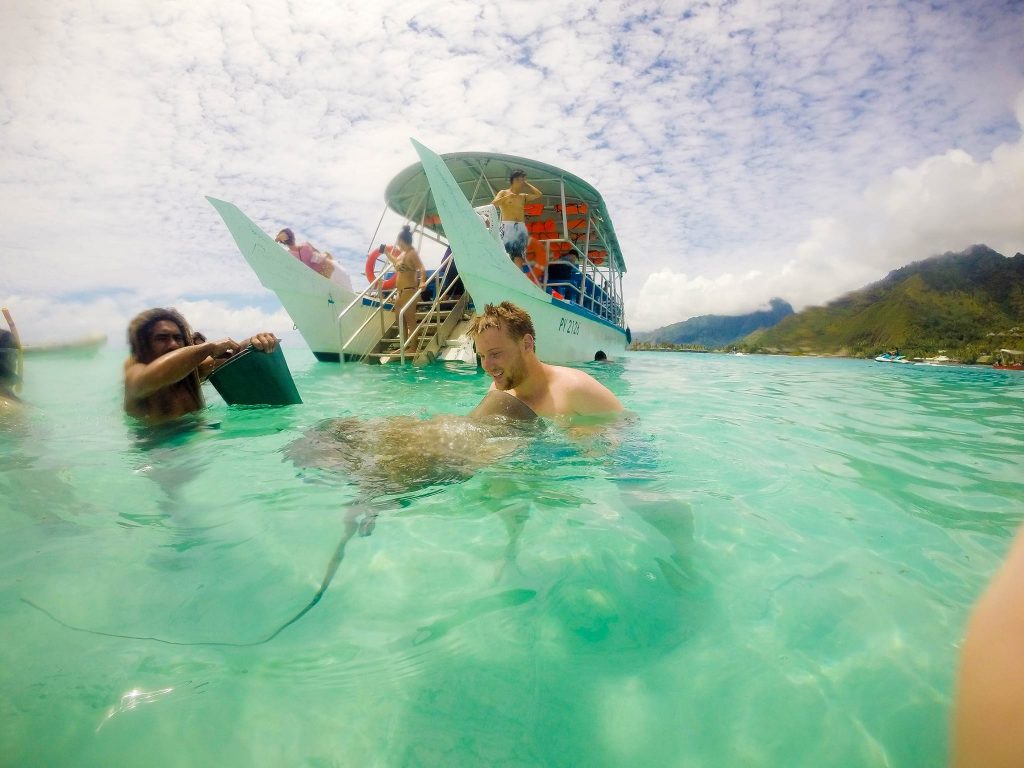 From here we continued on through the calm, turquoise lagoon to arrive at our own private Motu or island for the after noon – Just sand and forest, surrounded by a coral reef where we snorkelled, swam, and lay in the sun.
Rum punch flowed freely and there was an amazing buffet lunch made fresh in front of our eyes with ceviche!
YUM!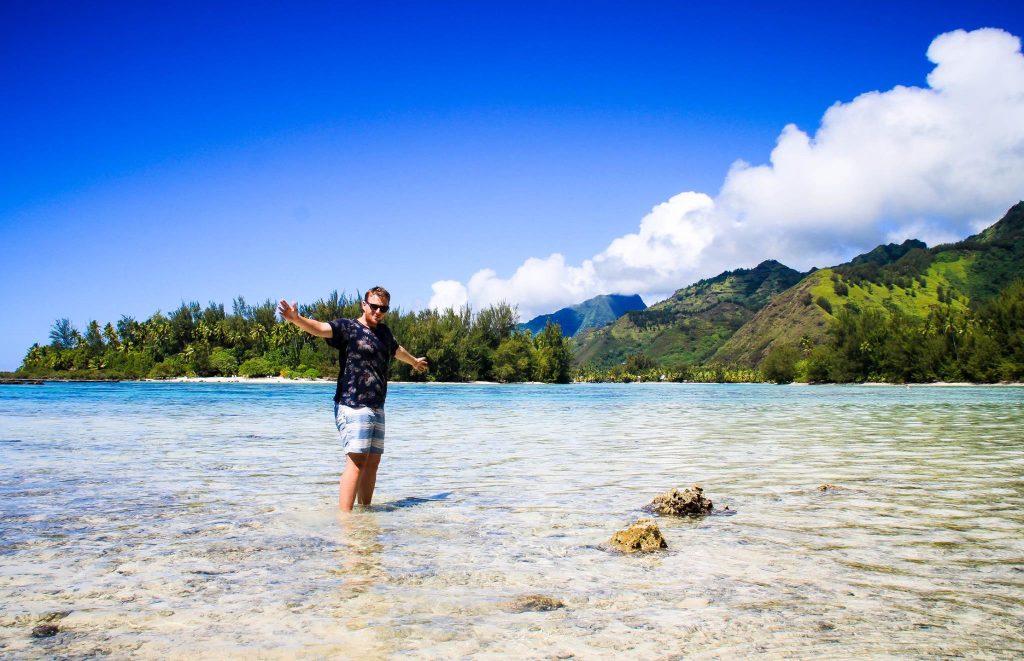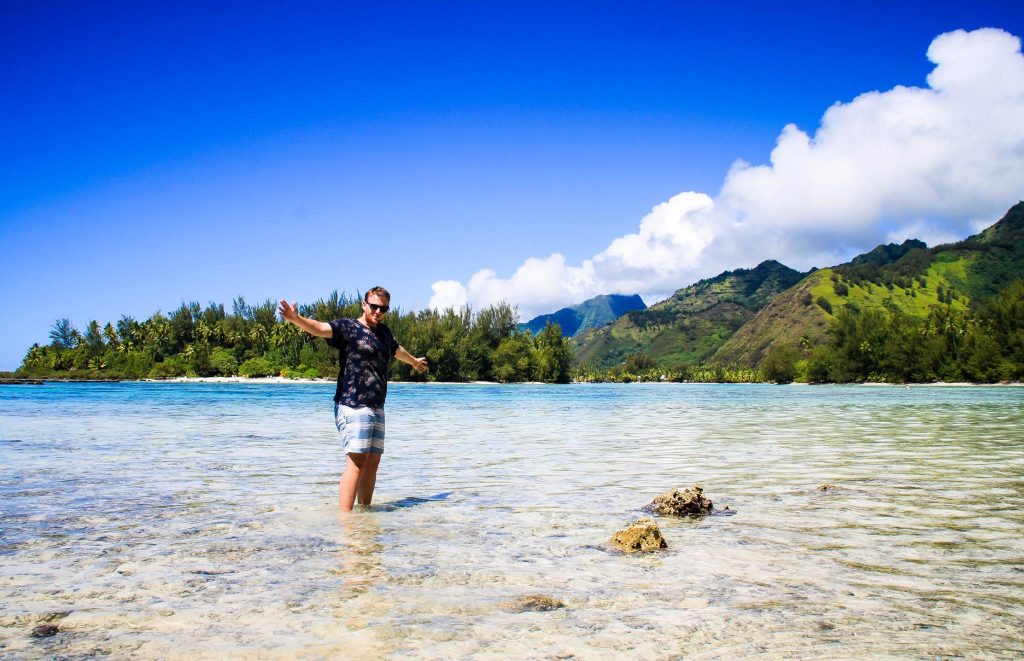 After our time was up here we slowly headed back, and I caught the ferry back to Tahiti – slightly sun-kissed, salty hair and feeling ready for a nap.
But I had one more thing to do in Papeete and that was to head down to La Place Vai'ete, the town square along Papeete's harbor, to check out the local roulottes – a.k.a "rolling food trucks" which appear around sunset every-night in the vacated carparks of Papeete.
Eating out in French Polynesia is not cheap – A burger is a resort can be over $40 NZD so these are a welcome relief on the wallet for tourists and locals alike. All manner of food is sold from Chinese and pizza to traditional French cuisine, but it's not "fast food".
It's about sitting around a table in a carpark, with a red and white checkered tablecloth, eating French baguettes slathered in herbed butter while enjoying the live music.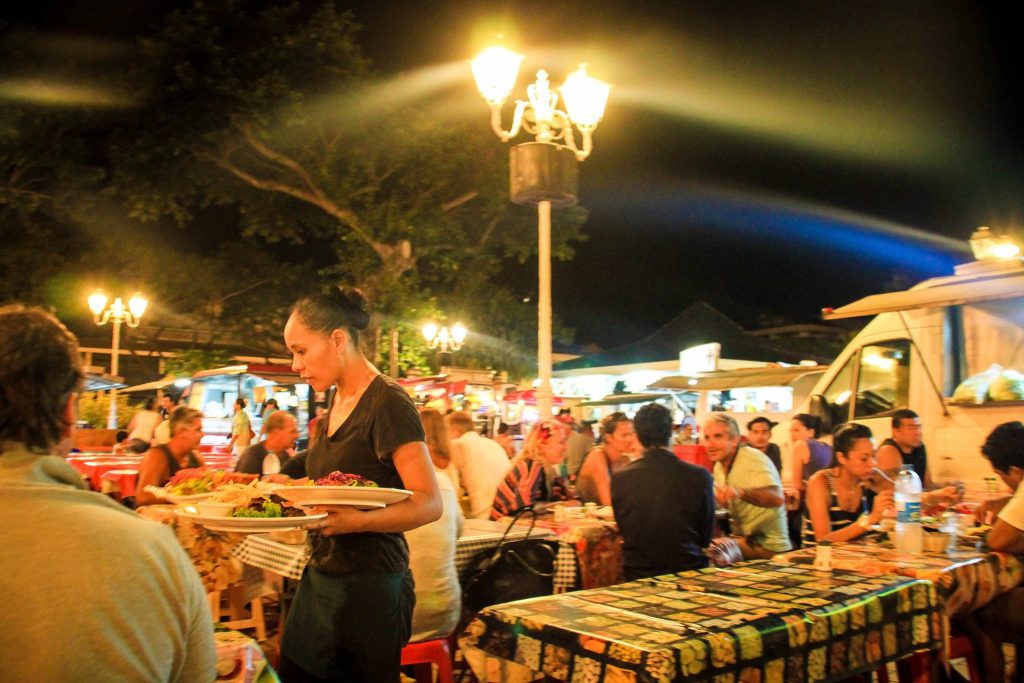 I am a bit of a traditionalist when sampling other countries cuisine so I had to go for a variant of a Tahitian specialty, poisson cru (raw fish salad) called Fujiyama red tuna tatar (Japanese style tartar with black soy sauce seasoning and Japanese species).
It was absolutely divine and at less than $20 NZD I was a very happy boy!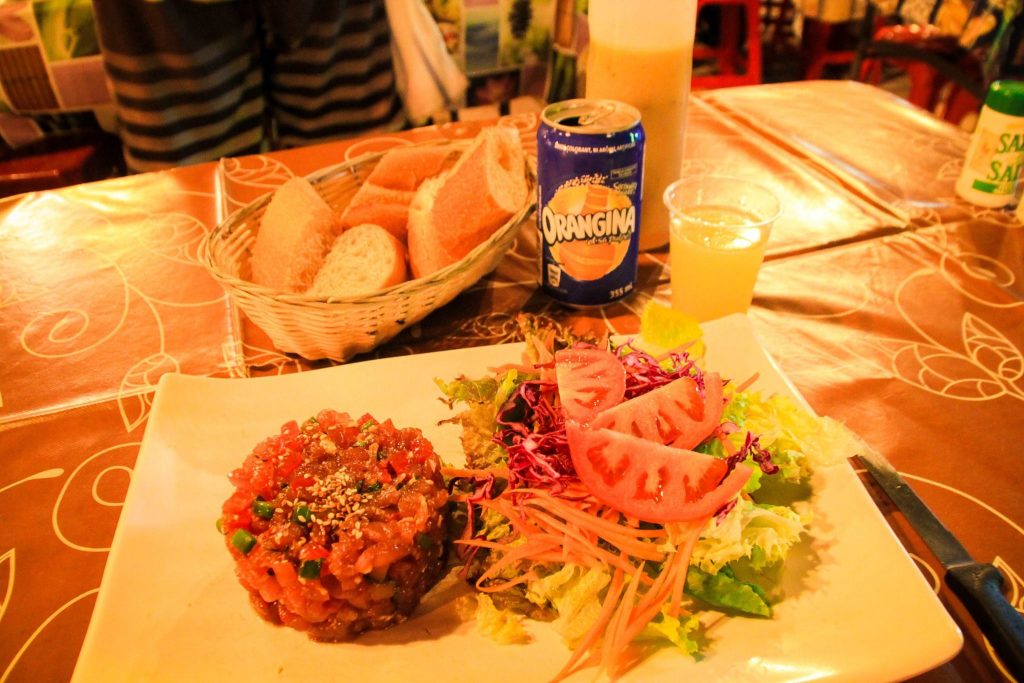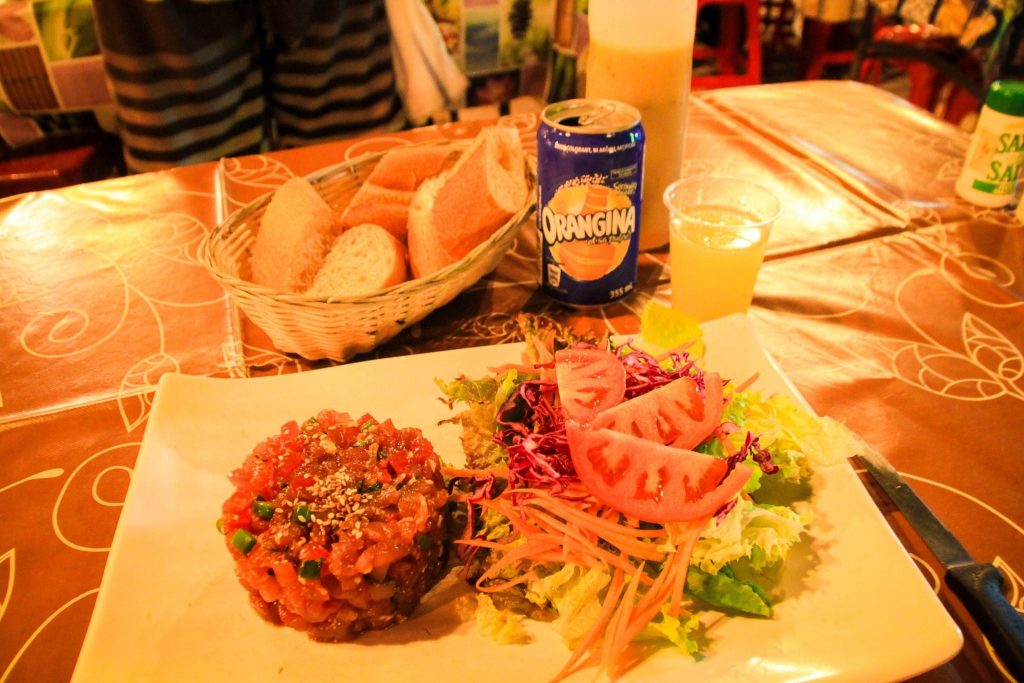 And with that, I wandered home and drifted into a deep sleep, happily feed and watered and still smelling of the salty sea air. I had to catch an early flight so was taken to the airport by my hosts the next morning and boarded a flight back to New Zealand.
I wish I had more time, there is so much more to see and do here..But I made the most of what I had, I got to experience a little bit of Tahitian paradise on my 24 hours in Tahiti and can't wait to come back soon and steal some more island time!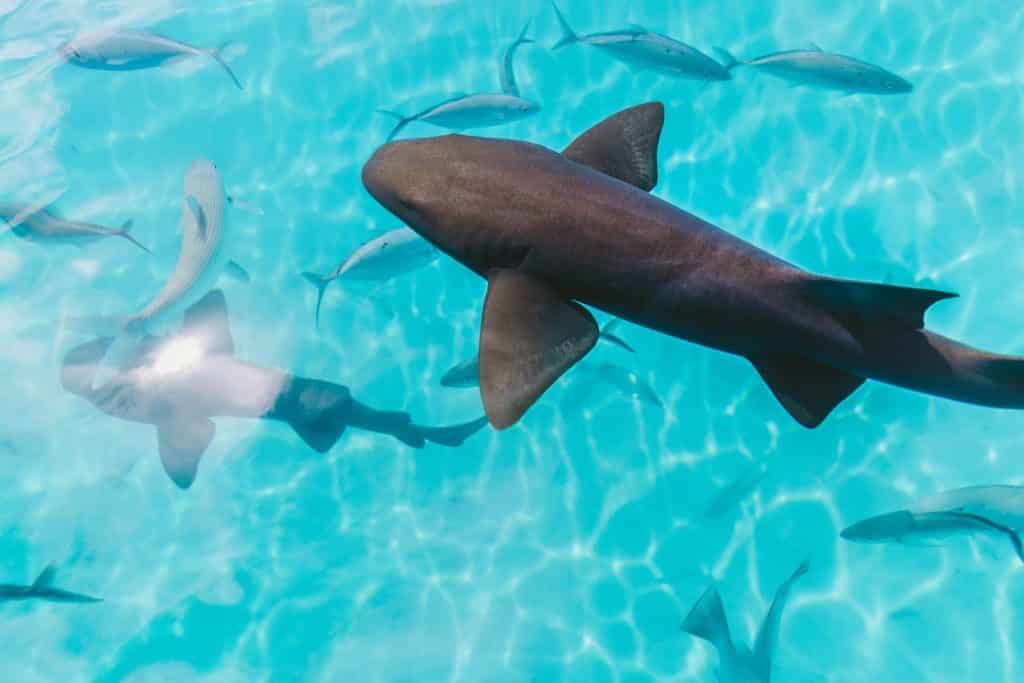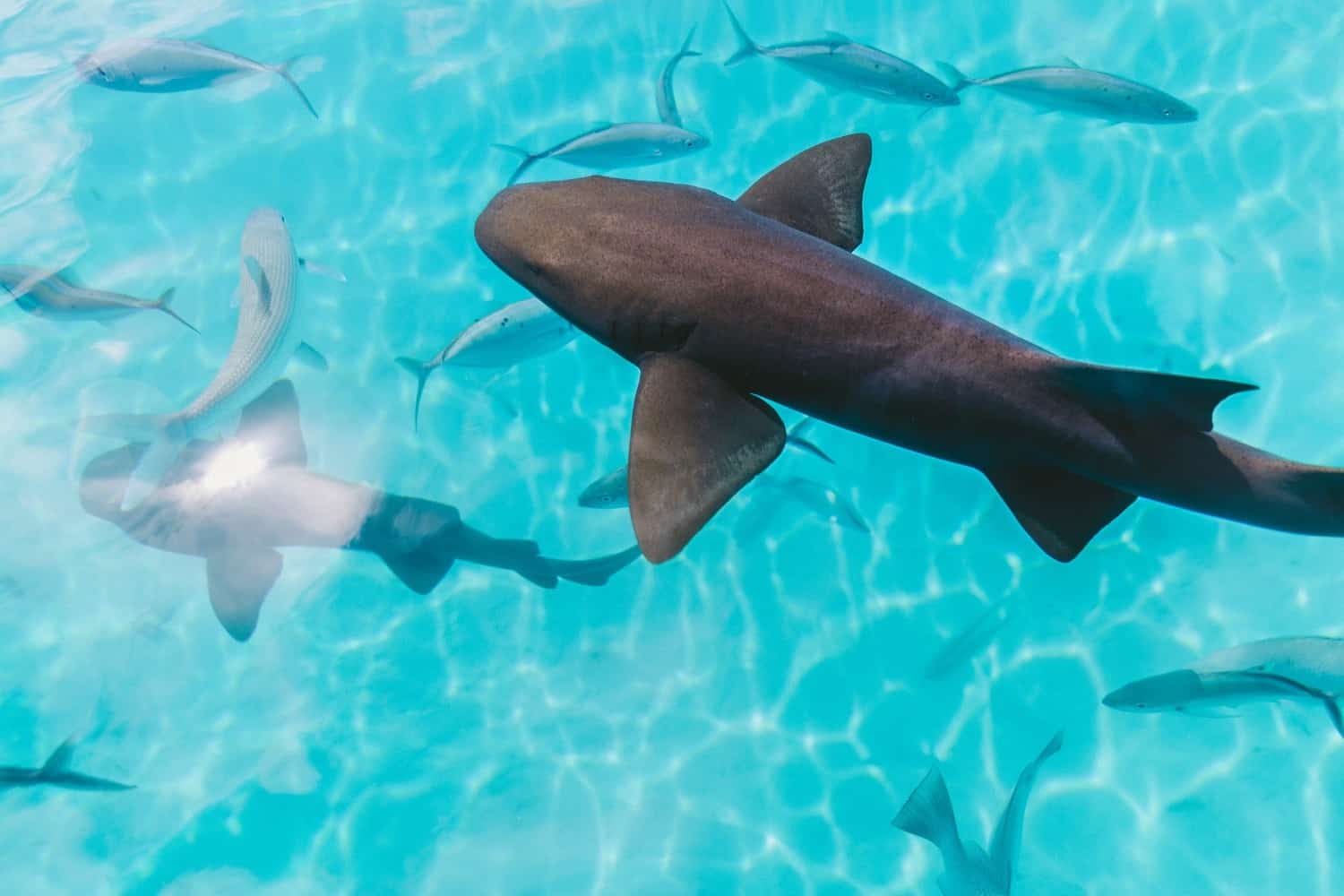 Love this guide for a Layover in Papeete? Here are some more over articles I think you will love…
Further Things To Consider Before Any Adventure
Now you're all set and prepared to explore our big wide world, why not sort out everything else out all in one go? If necessary for your travel plans make sure you have brought proper travel insurance, protected your privacy by getting a secure VPN, compared all the top hotel booking sites to find just what you're after, reserved an unbeatable rental car price and - of course - booked the best flight deals!
Or maybe just forget it all and go for a last-minute cruise or effortless tour instead?
Many budget travelers (including me) indulge in worldwide airport lounge access, so we can experience luxury while still slumming it in economy. Naturally, we would never leave home without a more general travel guide since we couldn't possibly cover everything here!
Just add an adventurous attitude and plenty of smiles - they go a long way - and that about covers it all! Now go out, find your own path and don't forget to share your best inspiration stories with me on Facebook, Twitter, and Instagram...I'd love to hear from you!