The storied capital of Austria, Vienna, is a city brimming with exciting imposing buildings in the imperial architecture style and beautiful Baroque gardens.
However, Vienna is more than just it's glorious old buildings. Modern life interlaces itself with the ancient foundation of the city, creating an exciting, and, at the same time, contemplative, city where you can enjoy both classical music and the hottest jams from Europe's best DJs. Often just steps away from each other…
Vienna dates back to the Roman times when a military camp called Vindobona was founded at the current city centre of Vienna, establishing the first foundation for what would become one of the most influential cities in Europe.
As time went by, what was just a small military camp quickly sprung up to become a municipality, then an important trade center in the 11th century.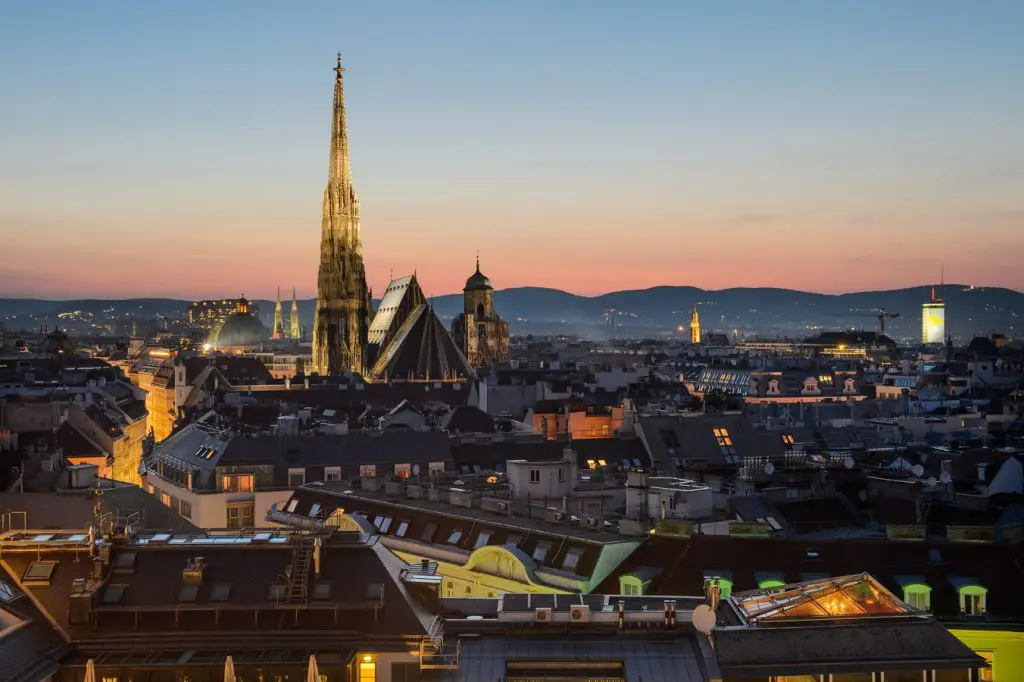 After that, Vienna became the seat of the Habsburg dynasty, one of the most powerful dynasties in Europe from the 11th to the 18th century, an era that saw Vienna becoming one of the most vibrant cultural hubs in Europe.
It was under the Habsburg dynasty that Vienna has forged its unique identity that still persists centuries. Today, Vienna is the proud capital of the Republic of Austria and a juxtaposition if ever there was one – straddling East and West Europe, Old and New, Modern and Conservative.
With such a long and culturally rich history, it is no wonder Vienna is considered the birthplace of many classical art movements. The traces of the city's age-old identity still resonates in the Old Town, where time seems to come to a stop and the traditional way of life reigns supreme.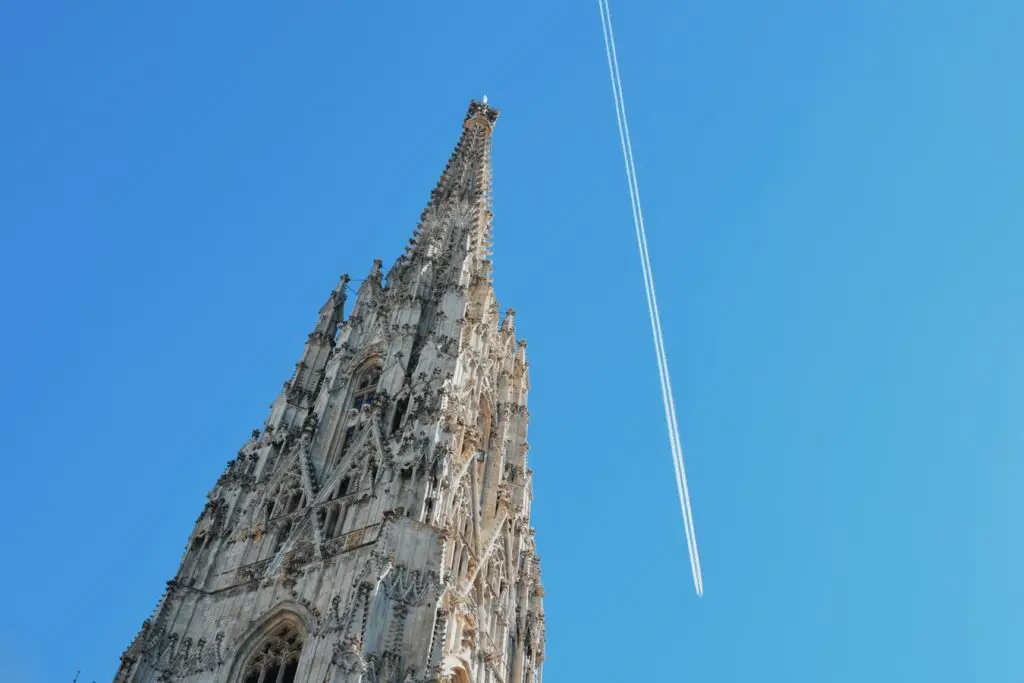 However, if you are the modern fashionista, don't feel discouraged yet. Vienna boasts a few modern skyscrapers and giant malls that can rival famous cosmopolitan cities like Singapore or London. For entertainment, the choices are simply endless with opera, ballet, ice hockey, music festivals, Christmas Markets just a few of the options on offer at any given time.
To fully explore this vast city, it would take days or months, possibly years. And yet is still possible to explore Vienna within just 24 hours. Just don't wander aimlessly – that is where we come in.
If you only have 24 hours to see the beauty of Vienna, I'd advise you to get a centrally-located hotel and follow this itinerary to see the best of Vienna in the shortest amount of time….though if you have more time you should try our extensive guide to Vienna and consider some of the fabulous day trips nearby.
One more tip? Get the Vienna Pass if you plan on making the most of your stopover here. Not only does it let you skip-the-line in most places, but with it, you will enjoy free entry to over 70 of Vienna's most popular attractions and museums, including the Imperial Palace, Schönbrunn Zoo and the Natural History Museum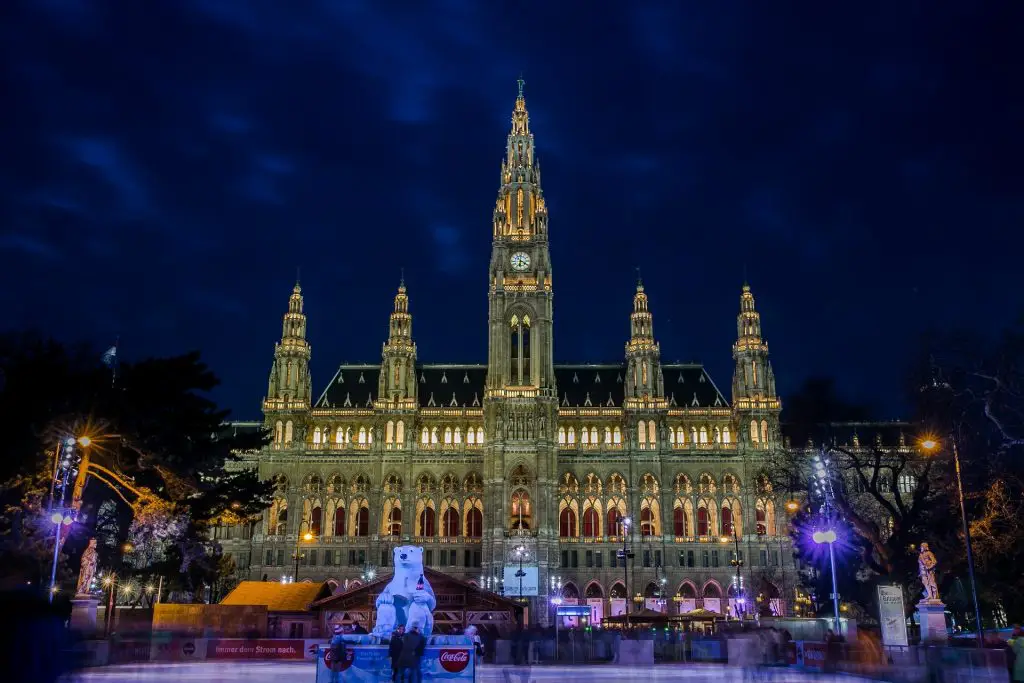 Vienna Stopover Guide: What To Do For 24 Hours In Vienna 🛫
Sip A Cup Of Coffee And Enjoy Your Breakfast At One Of Vienna's Famous Coffee Houses
Nothing says good morning better than a cup of coffee! When you're in Vienna, don't miss a chance to try out a cup of morning coffee at one of the local coffee houses.
Considered an "intangible world heritage" by Unesco since 2011, coffee houses are where local people frequent to read their morning paper and sip a hot cup of coffee as time goes by. Unlike in other countries, if you drink coffee in one of Vienna's coffee houses, you won't have to worry about the passing of time, as you can sit here for hours without receiving any complaints from the staff.
If you are a bit indecisive as to which coffee house you should go to, perhaps Café Central at Herrengasse 14 might be an interesting choice. Boasting unique architecture and history, this café welcomed many famous figures in history, including Lenin, Adolf Hitler, and Josip Tito!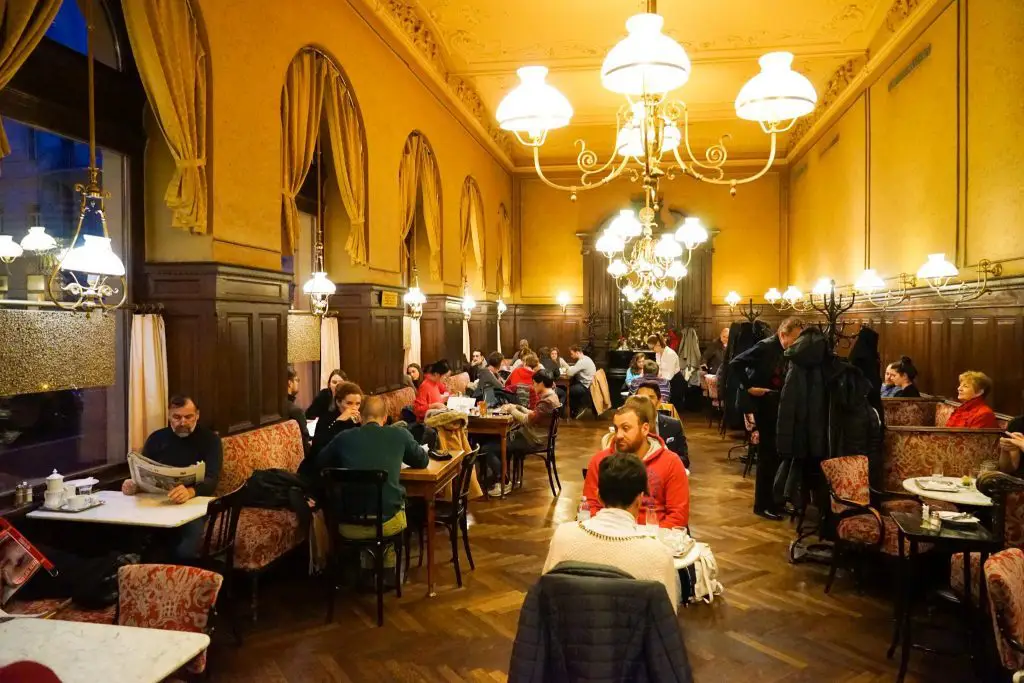 Take A Stroll Around Vienna's Old Town
After the morning coffee has woken you up, it's time to see the city! To go around the city quickly, the local underground train system should be preferable to renting a car to move around because it will be cheaper.
The first destination you should be aiming at is Vienna's Old Town, where the essence of Vienna's classical beauty flourishes. Comprising of mostly old buildings, the quarter, which is now a UNESCO World Heritage Site, exudes a quaintness that is uniquely Viennese in style, with imposing arches and elaborate decorations.
A trip to this destination is a must-have for every tourist who visits the city. There might be a lot of tourists at the site, but people generally keep good conduct while visiting the area so there won't be too much noise.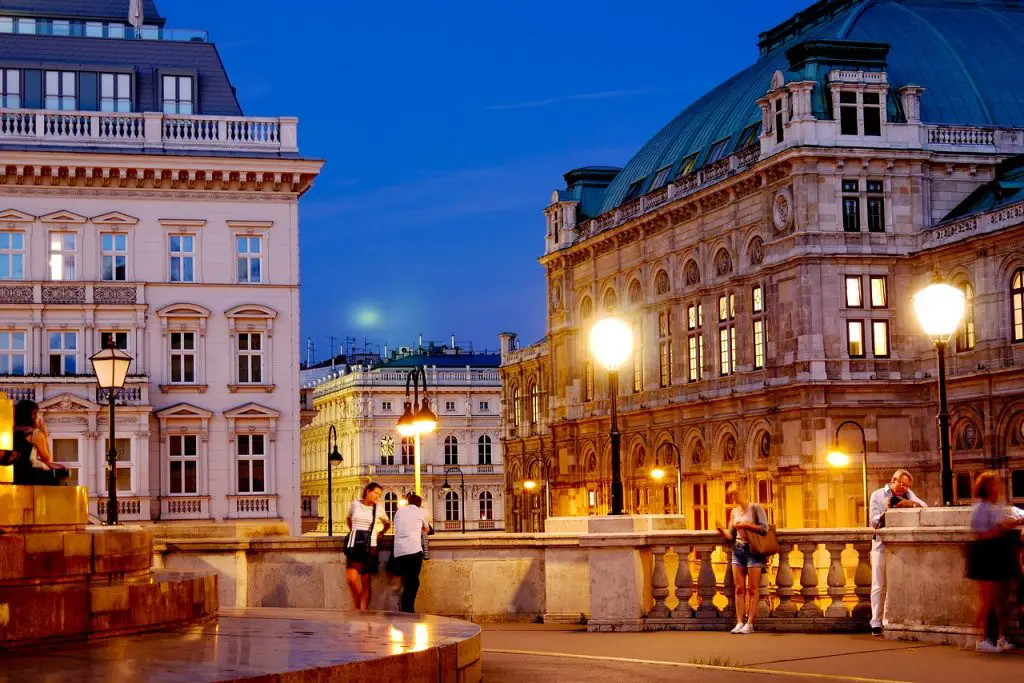 Visit The World's Top Museums At Vienna's Museumquartier
After a stroll around Vienna's historic Old Town, take a train to district 7, where you can tour around the world's most famous museums in Vienna MuseumQuartier.
This 60,000 m2 large area is the home to some of the most beautiful and architecturally complicated Baroque buildings in the city. These buildings, in turn, house Vienna's top museums such as Leopold Museum and the Museum of Modern Art Ludwig Foundation Vienna (MUMOK for short).
More than just a museum quarter, the area also houses cultural spaces such as the Tanzquartier, a state-of-the-art international dance center, and Kunsthalle Wien, an exhibition space for contemporary art. If you are an art lover, be it traditional or contemporary art, this area should be on top of your list.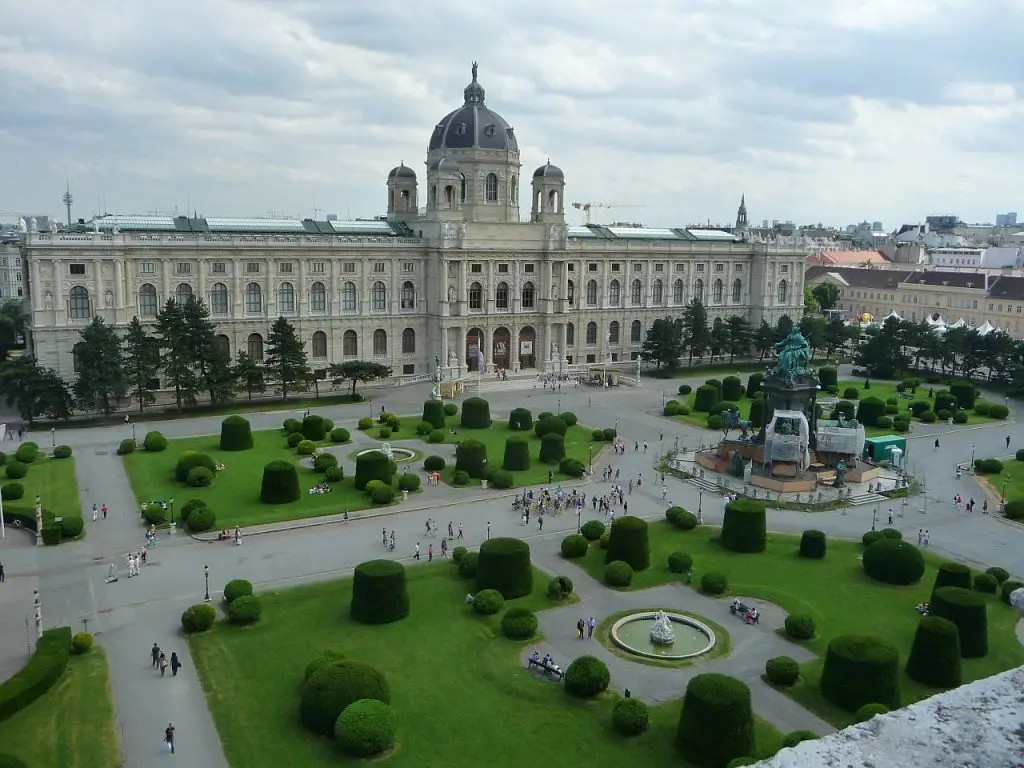 Try Out The Famous Schnitzel For Lunch
It's time for a short lunch break, and this is your chance to try out Schnitzel, Austrian most famous dish. Traditionally served with Kopfsalat (a sort of lettuce salad), potato salad, cucumber salad, or parsley potatoes, Schnitzel is a dish composing of pan-fried breaded veal.
The key to Schnitzel's success is the tenderness of the veal, and even though cheaper variations which use pork instead of veal are more widely available, I'd still recommend you to try authentic Schnitzel for lunch.
You can order a Schnitzel lunch set everywhere in Vienna, but if you are a really picky eater, then Lugeck in downtown Vienna could be a great choice.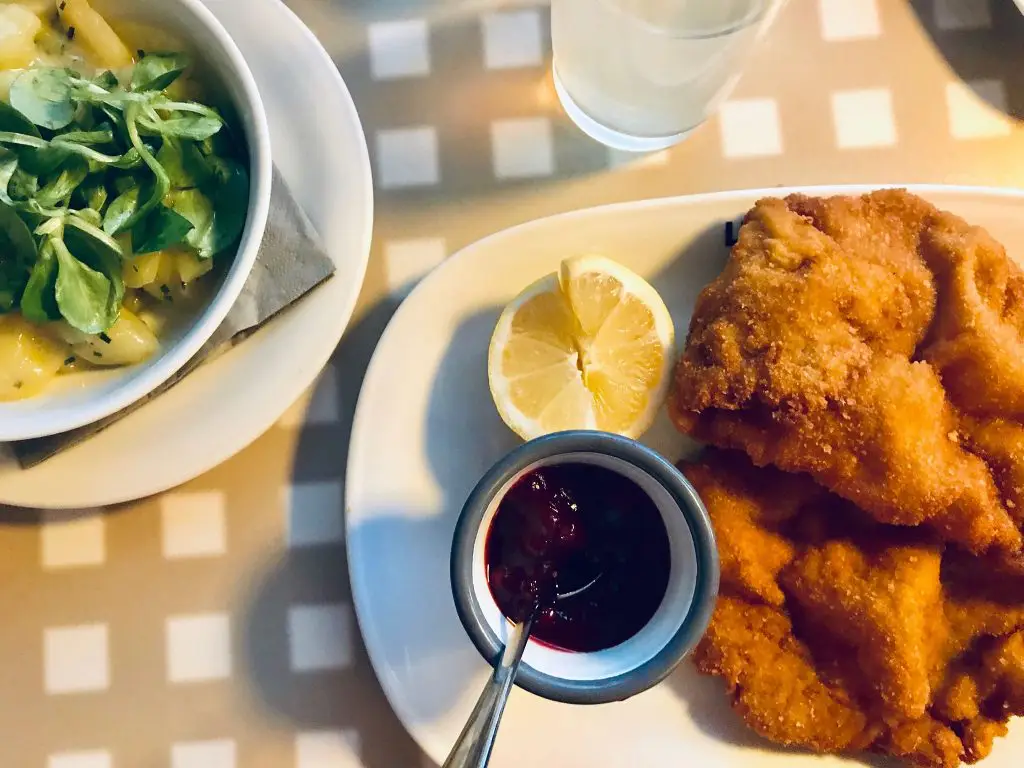 Be Impressed At The Classical Beauty Of Beldevere Palace
After a hearty lunch, it's time to explore the rest of the city. Vienna was the seat of the Habsburg dynasty, so naturally, the city is full of famous royal palaces.
One of the best palace you could visit is Beldevere Palace. Originally the summer palace complex for Prince Eugene of Savoy, Beldevere Palace is the epitome of Baroque architecture in palaces.
What is interesting is that you can also see famous works of art such as those by Klimt or Schiele. You can also enjoy a unique view of Vienna's skyline from this spot.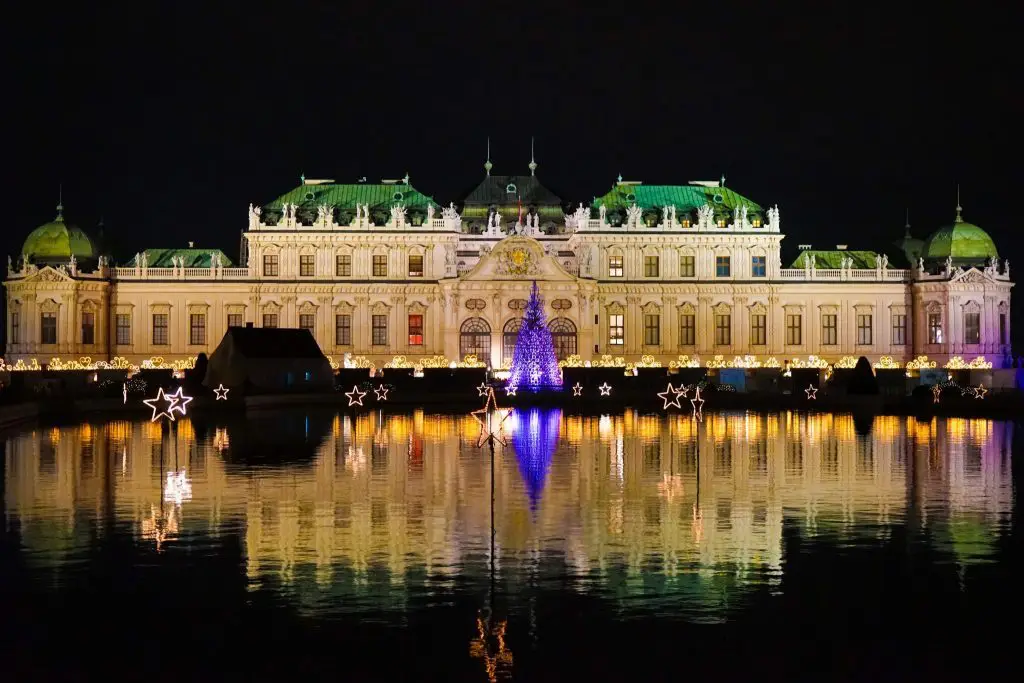 Enjoy A Promenade Around The Schönbrunn Palace Gardens
One of the most unique features of Vienna is that the city is full of beautiful grand gardens. Grand gardens were an exclusive item to the royalty in the past, so naturally, Vienna, being the seat of two great royal houses, has plenty of them within its limit. Of Vienna's famous royal garden, Schönbrunn Palace Gardens is the one you shouldn't miss.
Masterfully designed by Jean Trehet, this Baroque garden exudes true luxury with its magnificent orangery and palm house. A promenade around this garden complex will guarantee to freshen your mind, with the Schönbrunn Palace Concert will revitalize your soul…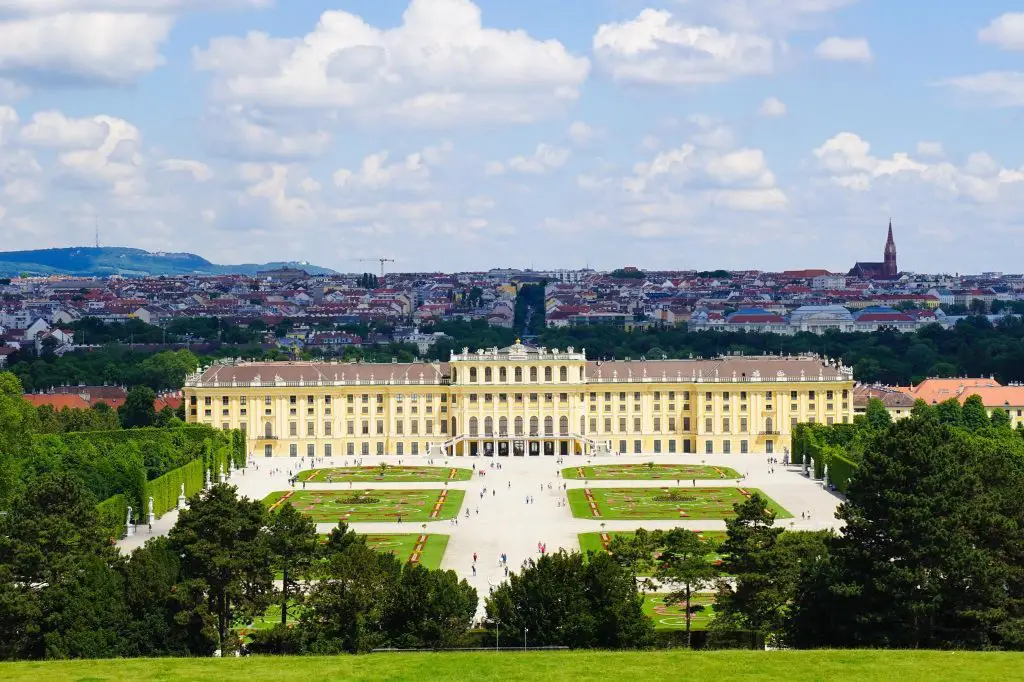 Enjoy A Panoramic View Of The City From The 57 Lounge And Restaurant
It's dinner time! For dinner, let's try something a bit extravagant and lavish, such as the 57 Lounge and Restaurant @ Melia.
Located on top of Austria's tallest building, this restaurant offers you unrivaled views of Vienna's skyscape, completely unobstructed by any other skyscraper.
The menu includes authentic Austrian gourmet dishes with contemporary twists to leave you surprised. If you are a wine connoisseur, then the restaurant's wine list will not let you down with the most exquisite wines from Austria. In short, a dining experience at this restaurant will leave you breathless as you marvel at the beauty of Vienna while having dinner.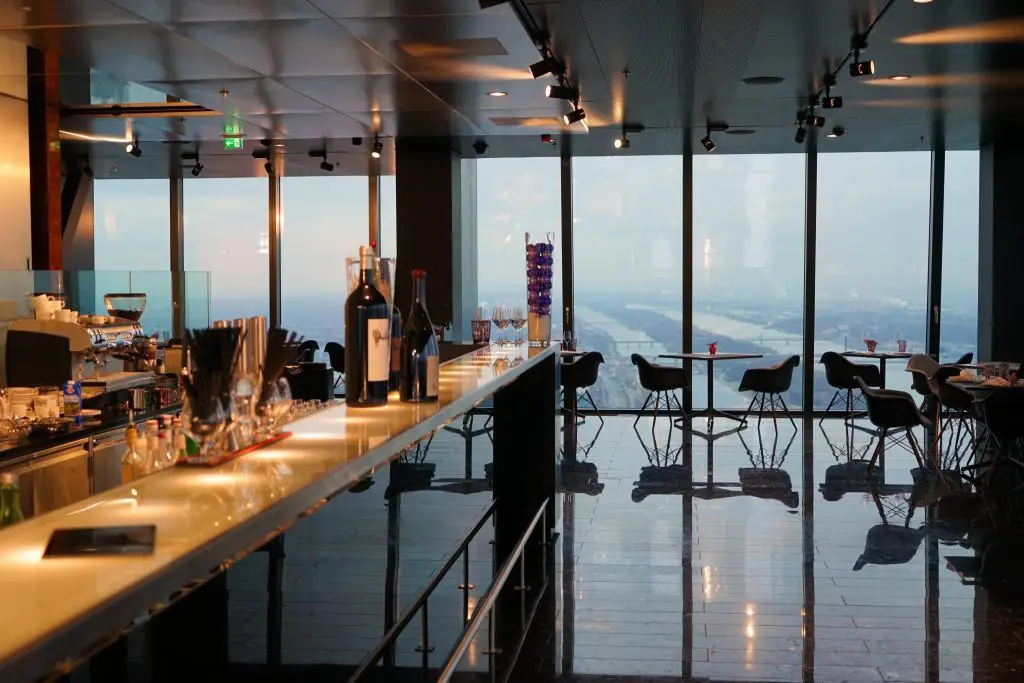 Attend A World-Class Opera Performance On The Cheap
It is time for the main event of the day: a Viennese opera! Considered then the central hub of classical music since time immemorial, Vienna hosts many world-class performances in its many theatres and opera houses. For a truly immersive Viennese experience, head out to Vienna State Opera to see one of its awesome opera or ballet shows. Utterly romantic!
Beautifully designed in true neo-renaissance spirit, this opera house will leave you jaw-dropped as soon as you step into its threshold. There will be a show almost every night by some of the world's most famous artists, so you don't have to worry about missing out a chance to see an opera when you're in Vienna. Lavish, artistic, and truly luxurious, seeing a world-class opera at Vienna State Opera is truly a once-in-a-lifetime experience that doesn't have to cost the Earth.
If you are not an opera fan, there is also the Kursalon Strauss & Mozart Concert…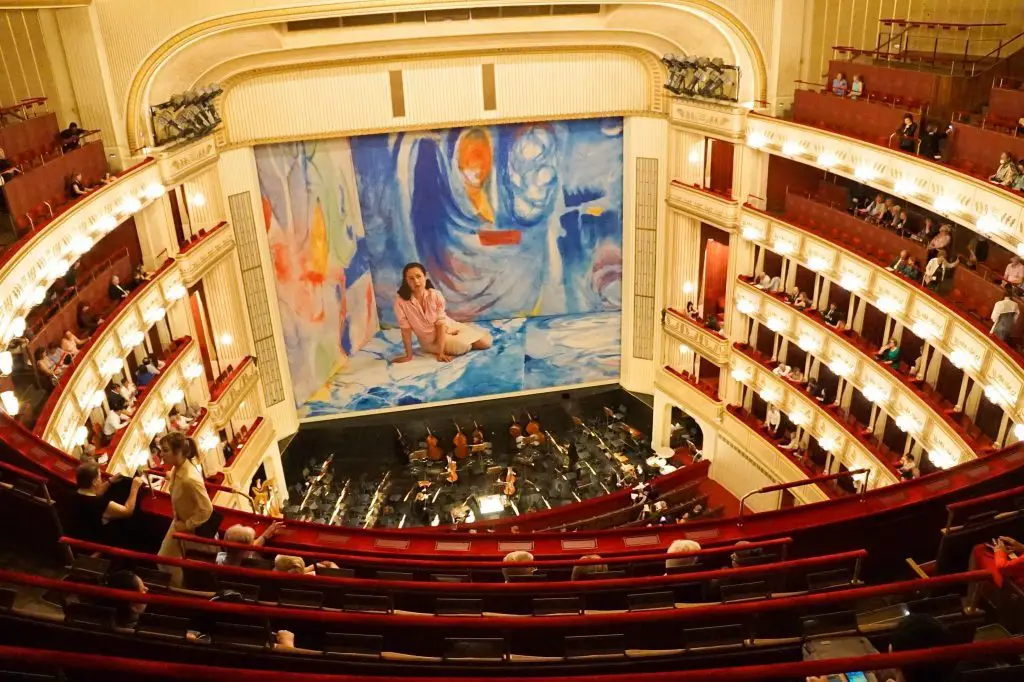 Dive Into Vienna's Exciting Nightlife
It should be dark after the opera performance, but Vienna has not fallen asleep just yet! Viennese nightlife starts quite late, so it shouldn't be a surprise if clubs feel empty before 2 A.M. Because the lines here are pretty short and the dress codes relaxed, going to a club in Vienna is a chill and relaxing experience
If you fancy some cocktails, head for Le Troquet or Loos American Bar. To dance like you never danced before, Club U will be the best choice. A hedonistic night at Vienna's night clubs is just what you need to finish off your 24 hours at this lovely city – and the perfect addition to any European tour…
There's so much to see in the city of Vienna, where the old meets the new, and 24 hours can only get you so far. Granted, you have seen the most unique destinations in the city, but there's so much more you can experience such as hopping at Vienna's Christmas markets, or ice-skating in front of the town hall, and so much more!
If you have a chance, spend at least a week in this city, and you will not be disappointed at its ethereal beauty.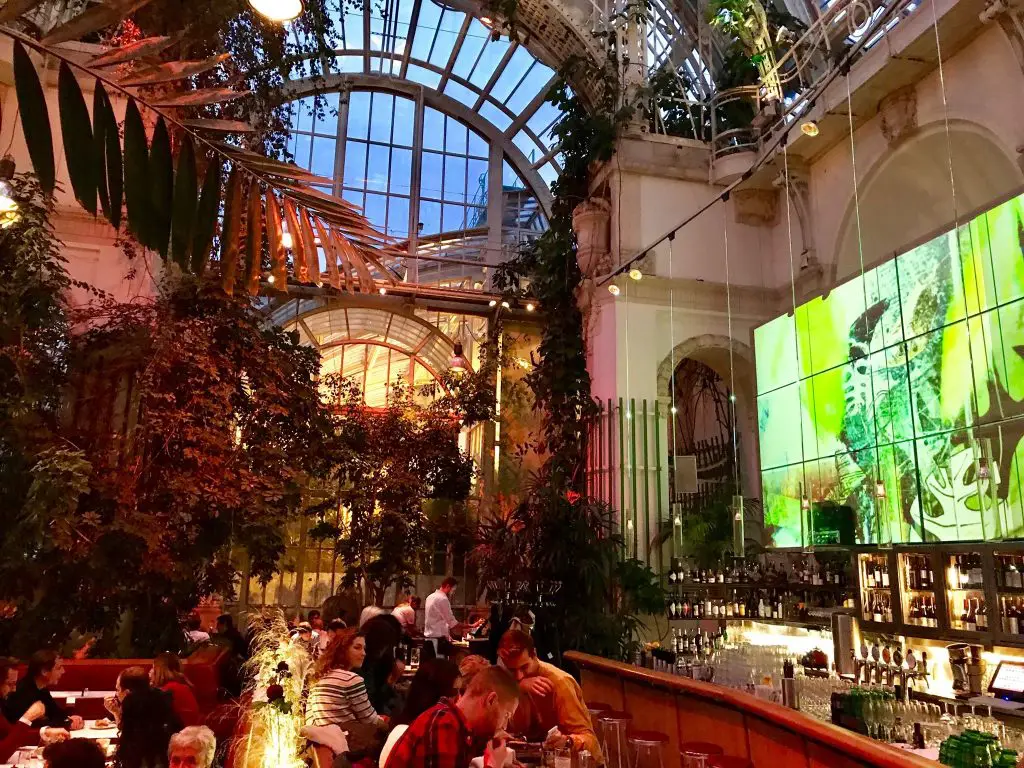 Staying Connected While Travelling
In today's increasingly connected world, staying online while traveling has become essential for a seamless experience. That's where eSIMs come into play, revolutionizing the way we access mobile networks during our global adventures. Say goodbye to hunting down local SIM cards at the airport; eSIMs provide instant activation the moment you land, sparing you the fortune usually spent on international roaming and allowing you to genuinely travel like a local (without getting hopelessly lost!).
With eSIMs, tasks like restaurant recommendations and reservations, up-to-the-minute public transport instructions, checking opening hours, and accessing further information become a breeze. And, of course, sharing your journey on social media is easier than ever. To stay connected wherever you roam, consider using either Airalo or Holafly. Airalo boasts the most extensive range of destinations worldwide, offering smaller data bundles tailored to your needs, while Holafly provides unlimited data packages and fantastic EU data deals.
So why wait? Embrace the future of travel connectivity with eSIMs and make your next journey effortlessly smooth.
Further Things To Consider Before Any Adventure
Now you're all set and prepared to explore our big wide world, why not sort out everything else out all in one go? If necessary for your travel plans make sure you have brought proper travel insurance, protected your privacy by getting a secure VPN, compared all the top hotel booking sites to find just what you're after, reserved an unbeatable rental car price and - of course - booked the best flight deals!
Or maybe just forget it all and go for a last-minute cruise or effortless tour instead?
Many budget travelers (including me) indulge in worldwide airport lounge access, so we can experience luxury while still slumming it in economy. Naturally, we would never leave home without a more general travel guide since we couldn't possibly cover everything here!
Just add an adventurous attitude and plenty of smiles - they go a long way - and that about covers it all! Now go out, find your own path and don't forget to share your best inspiration stories with me on Facebook, Twitter, and Instagram...I'd love to hear from you!