Colorful and complex, innovative and frozen in time, this Caribbean island is difficult to summarise in a few short sentences.
To some, it's a place of white sand beaches and cocktails at sunset; to others, a place to explore grand colonial architecture; to yet others, it's the site of a grand political experiment.
One thing's for sure: a trip here is unlike any other you'll experience. The evidence of its 60 years of socialism and sanctions is still everywhere you look (those vintage fridges aren't part of a move towards retro décor, they're the real thing!) but the recent opening-up of Cuba to the rest of the world has meant a nationwide move towards enterprise and modernization.
The country has always been isolated but now it's keen to move forward, without compromising its local culture.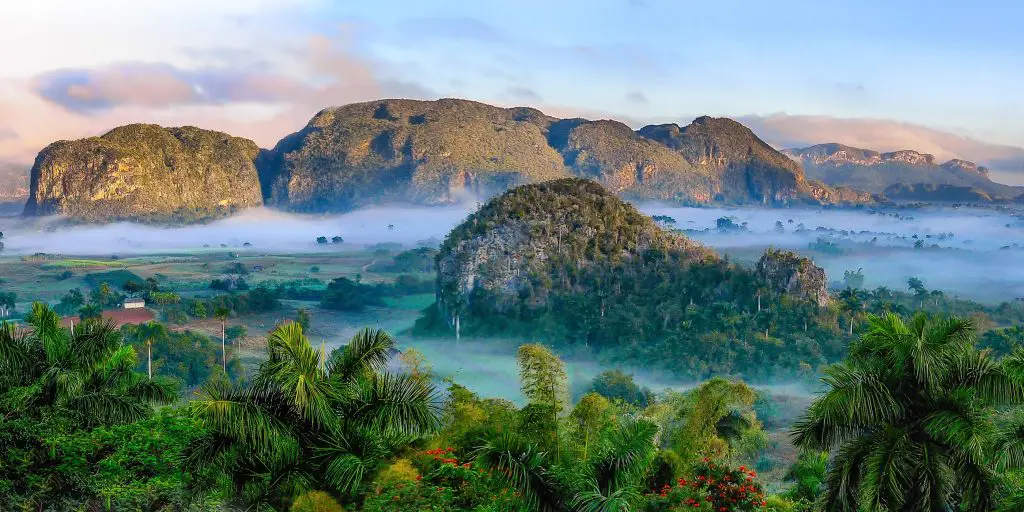 As you might know, if you have seen any films about Cuba, visitors here can enjoy the thrum of energy in the air, the new cafes, and bars springing up around the cities and the dusty remnants of the past offering their charm on the cobbled streets. Cuba is no less captivating outside the cities. The beaches are well-known for their beauty but don't stay here; head inland to the lush forests, deserted former plantations and craggy mountains.
It's very much a country where the biggest rewards are to be found off the beaten path, but these can be hard to stumble across on your own. That's why discovering Cuba is best done with a tour company.
This way, experienced local guides can help you experience what this vibrant and contradictory nation has to offer with minimal stress. Even if it is just on an excursion from the resort town of Varadero – but we are here to focus on longer Cuba tour options.You'll see new things and meet new people without the pressure of putting together an itinerary or arranging transport.
As travel booms, your choice of Cuba tour companies is widening all the time – so which are some of the best options?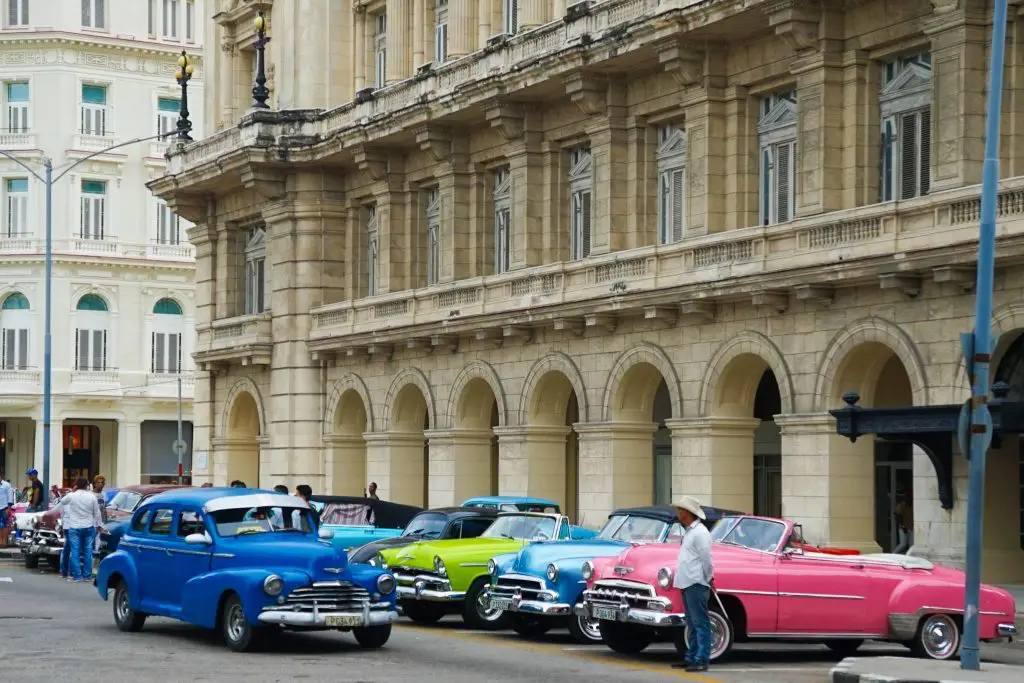 The Best Cuba Tour Companies To Discover Cuba With! 🇨🇺
Established in 2005, this organization is one of the first local Cuba tour companies to take advantage of the country's welcoming nature by using private guesthouses and local guides. The result? Tours with a good connection to the heart of the country.
The local guides are passionate about introducing their home to travelers, ensuring they have 'real' experiences there. The focus on using local resources has the positive side-effect of tours that are great value for money.
The accommodation options are usually family-run guesthouses, giving you an intimate experience and the knowledge that you're supporting local people. The itineraries are flexible with plenty of time for you to do some independent exploring (or drinking!).
The focus only on Cuba means that they're true experts in guiding travelers around this gorgeous country.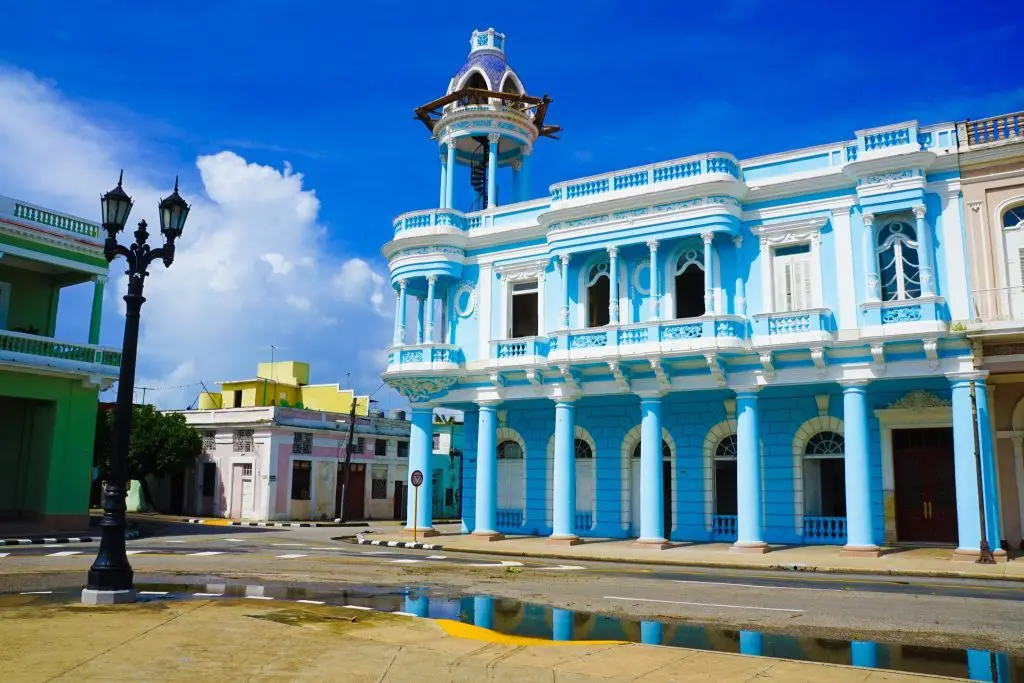 This 8-day tour is an in-depth insight into the culture and way of life in Cuba. Traveling in a group of up to 16 diverse adventurers, you'll explore Havana, your start and finish point, as well as 4 other spots around the country.
It's the perfect way to see more of Cuba than just the beach; and, as it's a short tour, you can always spend some time at a resort afterwards! Enjoy the lively atmosphere in colorful Havana with a guided walking tour before heading to the village of Viñales in the attractive limestone hills and forests.
You will also take a journey through Cuba's history, learning about the attempted Bay of Pigs invasion in 1961 and strolling through the incredibly well-preserved colonial streets of Trinidad. As well as the beautiful architecture, Trinidad is famous for its live music, so you're sure to have some good nights out here!
What makes this tour really special is the opportunity to spend time with locals, as well as the perfect balance between nature, cities, dancing and discovering.
Approximate cost per day: £41.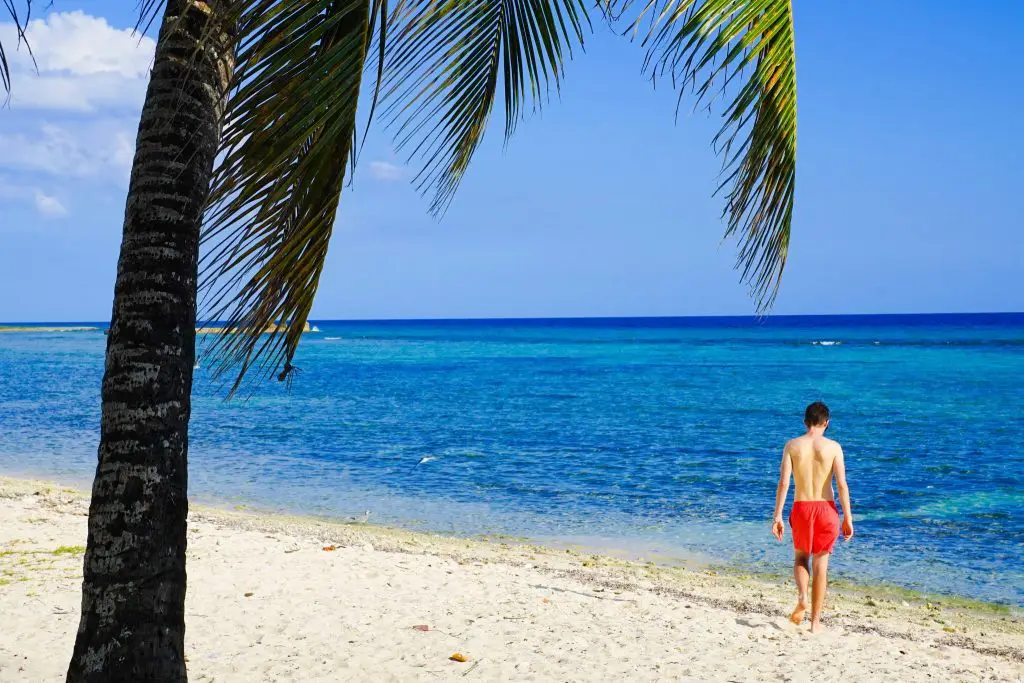 30-year-old G Adventures is absolutely at the top of the tour company game. Founded by passionate wanderer Bruce Poon Tip in 1990, it's grown to be one of the biggest champions of authentic, fun and life-changing tours around the world. It's got a huge range of tours, so there's something to suit every style, age, and budget.
Options include National Geographic 'Journeys', 18-to-Thirtysomethings tours, Active Tours, Family Tours, and Marine Tours, among others. What this means is that you know your fellow travelers will be into the same things you are, meaning the tour can cater to your passions and you're bound to make good connections.
We also value G Adventures' commitment to sustainable and responsible travel. They ensure that tours cause no damage to the natural environment and that the company gives back to the local communities they visit.
In a country like Cuba, it's essential that you travel with a tour that understands the country and wants to go beneath the surface of beach resorts and cocktails – G Adventures will help you do this with their range of Cuba tours off the beaten path.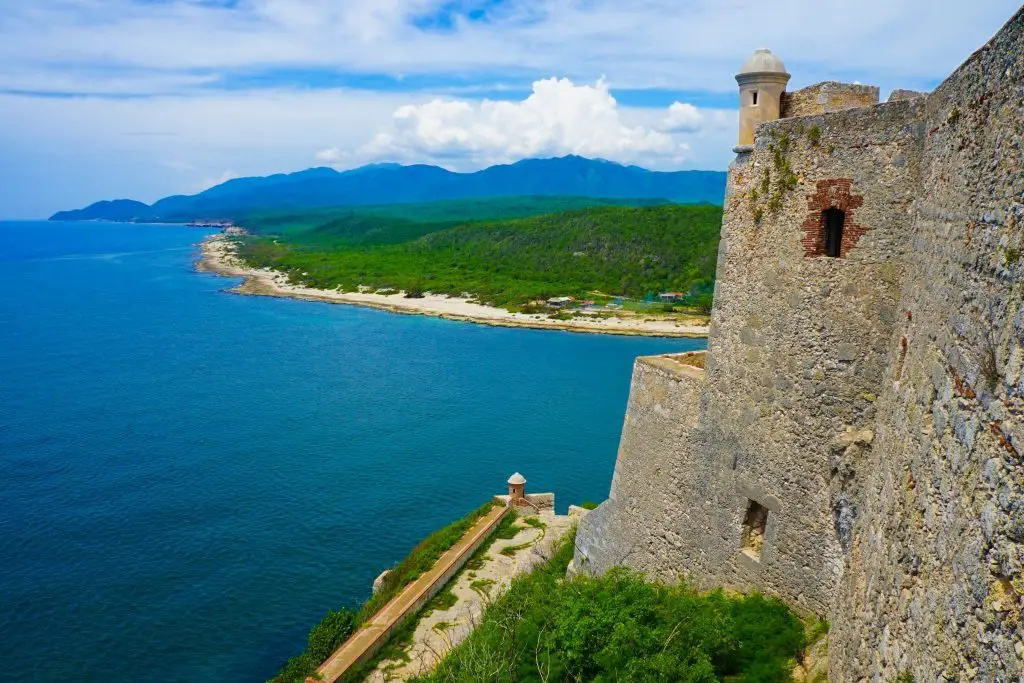 How can we resist a tour called 'Rum & Fun'? This is a classic G Adventures tour that manages to combine fun outdoor activities, meals with local people, days on the beach and nights on the rum in only 8 short days. Trust us, they'll fly by.
Start in vibrant Havana, where you'll stay in a 'casa particular' (bed and breakfast in a home) that's a million times more authentic than a chain hotel.
For the next week, you'll journey through picturesque Viñales, Bay of Pigs and Playa Larga, Trinidad before heading back to Havana. We loved horse-riding through the green valleys of Viñales soaking up the views, as well as the time spent basking on the island of Cayo Levisa.
With a small group of like-minded tourists aged between 18 and 39 you'll learn more about the culture of Cuba, as well as dance the night away in the streets of Trinidad. Fun guides and welcoming homestays complete the experience.
Approximate cost per day: £66.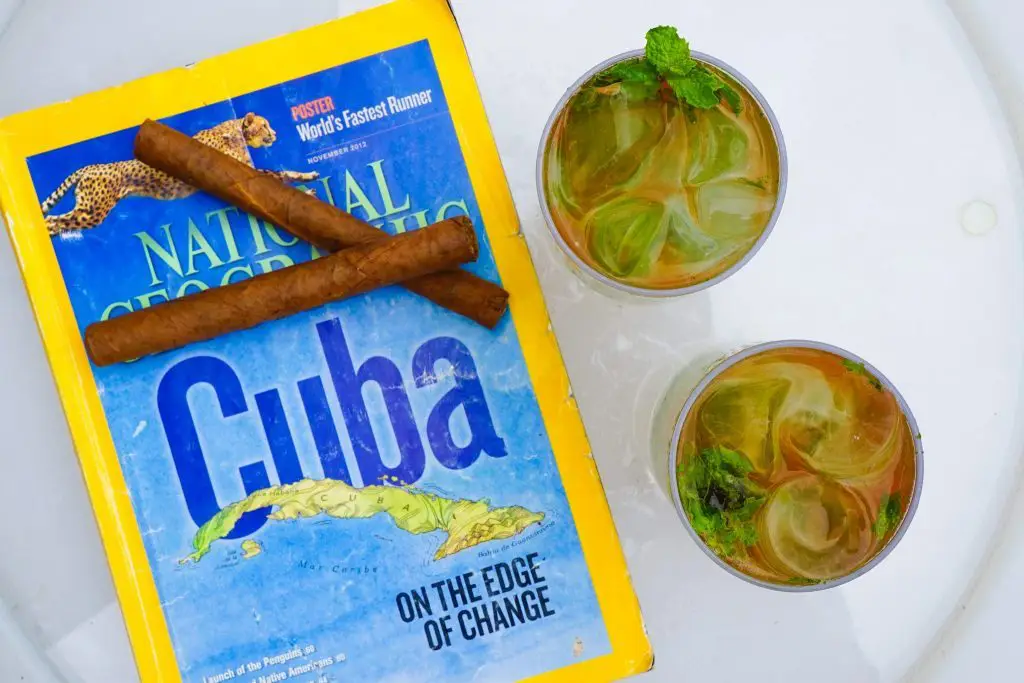 Started by a couple of Australians with wanderlust, Intrepid Travel is all about getting off the beaten path, embracing new experiences and sharing these memories with others. These values are evident in their small group tours, where unique activities are balanced with free time for you to explore on your own.
Local leaders take you beyond the 'big name' attractions to understand more about the country you're visiting, something which is vital in a place as complex as Cuba.
There are a huge range of 'themes' to choose from, whether you want to select a tour by age range (they have offerings for 18 to 29s), activites like cycling or sailing, or types such as festivals, urban adventures, and family. All tour types prioritize authentic experiences and responsible travel, both things that are priorities for us.
There's an average of 10 people on Intrepid tours, meaning that you're more likely to forge friendships and there's minimal waiting around to get started each day!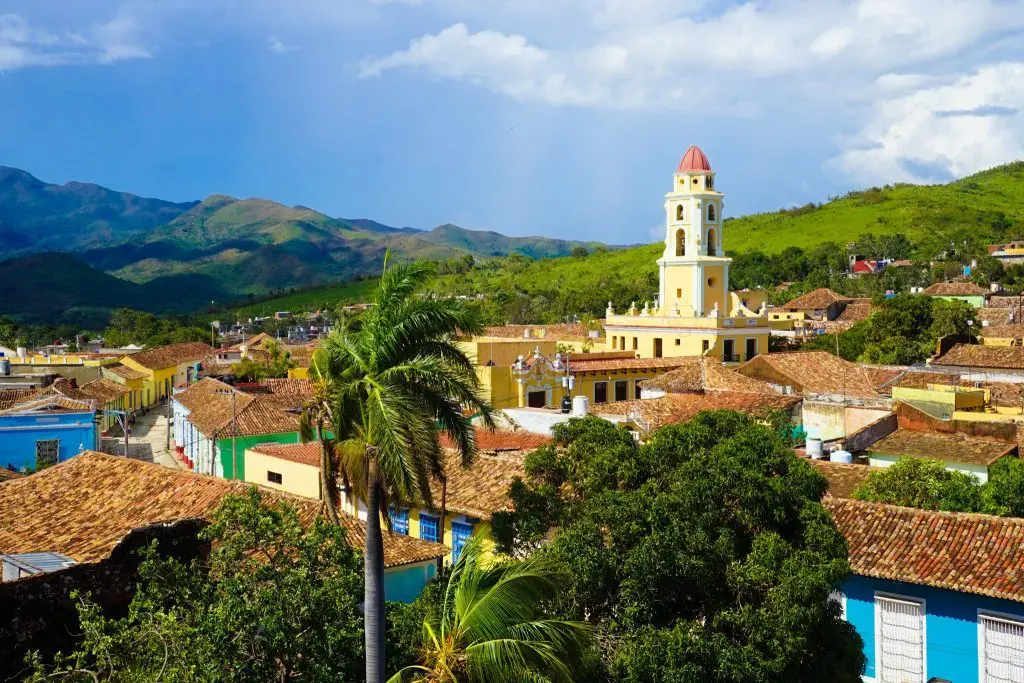 This longer tour of 15 days means that you can explore even more of Cuba at a pleasant pace. With a group of up to 16 soon-to-be friends you make your way from Havana all the way to Baracoa in the East and back again. I
t's a trip that manages to take in a little bit of everything, from glorious sandy beaches to buzzing city streets to rugged mountains. As well as Havana, Bay of Pigs and Trinidad, you'll also spend time in Cienfuegos, 'The Pearl of the South', with its attractive French-style boulevards.
After beautiful Trinidad, you'll head to Camaguey, Cuba's third-largest city. The deliberately disorienting streets are fascinating to explore either on foot or by bike. Spend an evening tasting rum with your knowledgeable local leader. Santiago has a rich history to be discovered, while the hills around the cove of Baracoa offer the chance to hike to El Yunke or bird-spot in Humboldt National Park.
The varied destinations make this trip particularly memorable and you definitely learn so much more on the tour than you do travelling alone.
Approximate cost per day: £80.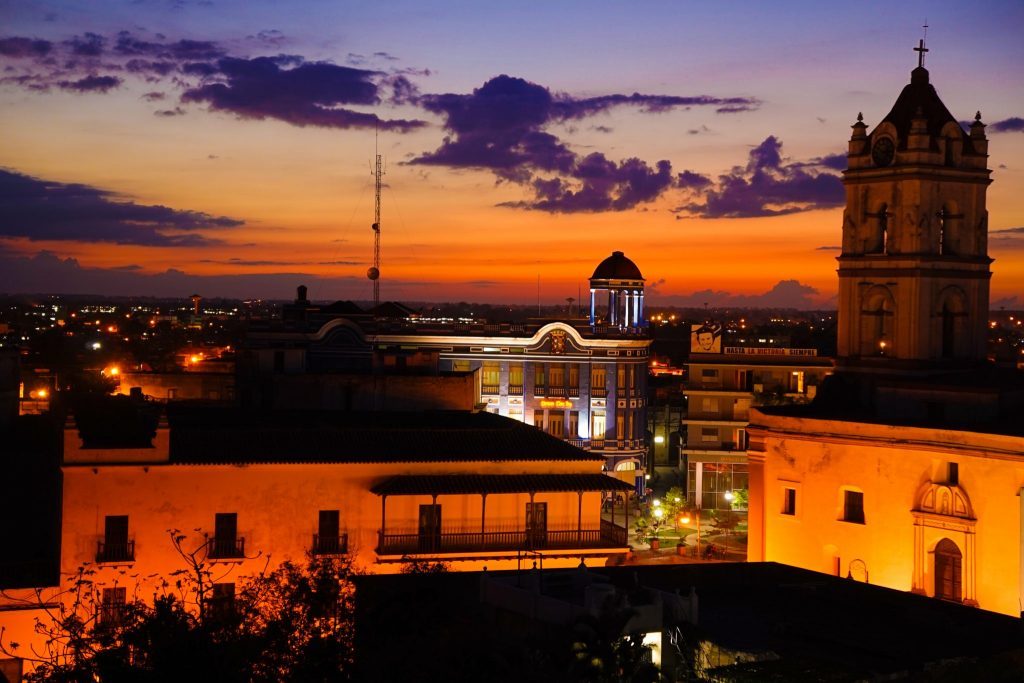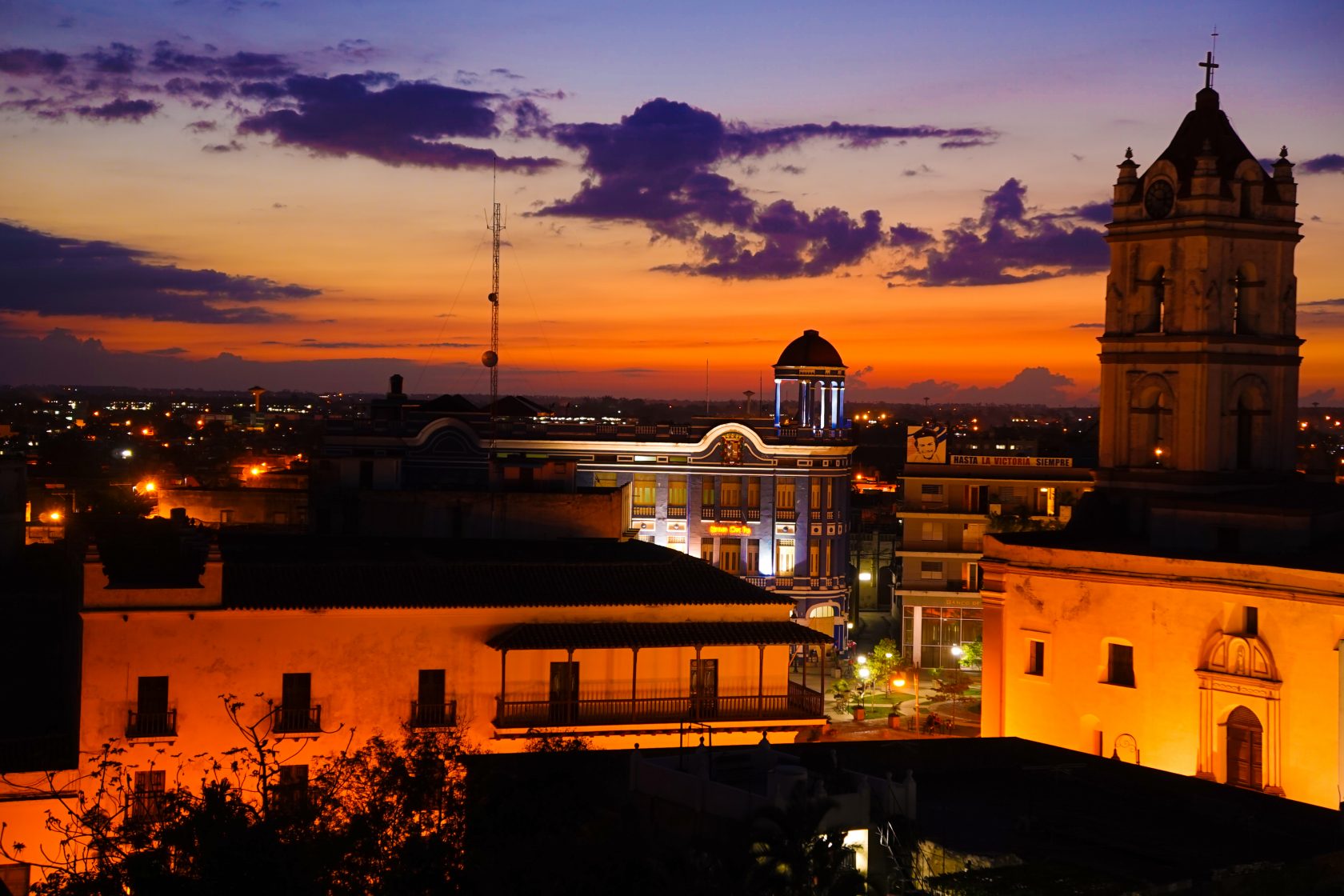 This is a tour company focused on travel and experiences in Cuba and Guatemala, so you know that they're experts in exploring these countries. It's not only tours that they provide; they also offer language learning experiences, dance lessons and volunteer opportunities. Bucanero see travel as more than simply 'looking' at things; it's also important to immerse yourself in the culture.
They see their role as helping people connect with new places around the world. In a country like Cuba, a place that a lot of people don't know a lot about, this approach is really important for tourists. It means that a tour with Bucanero will include new experiences and chances to meet locals.
Group sizes are small and there's a varied age range.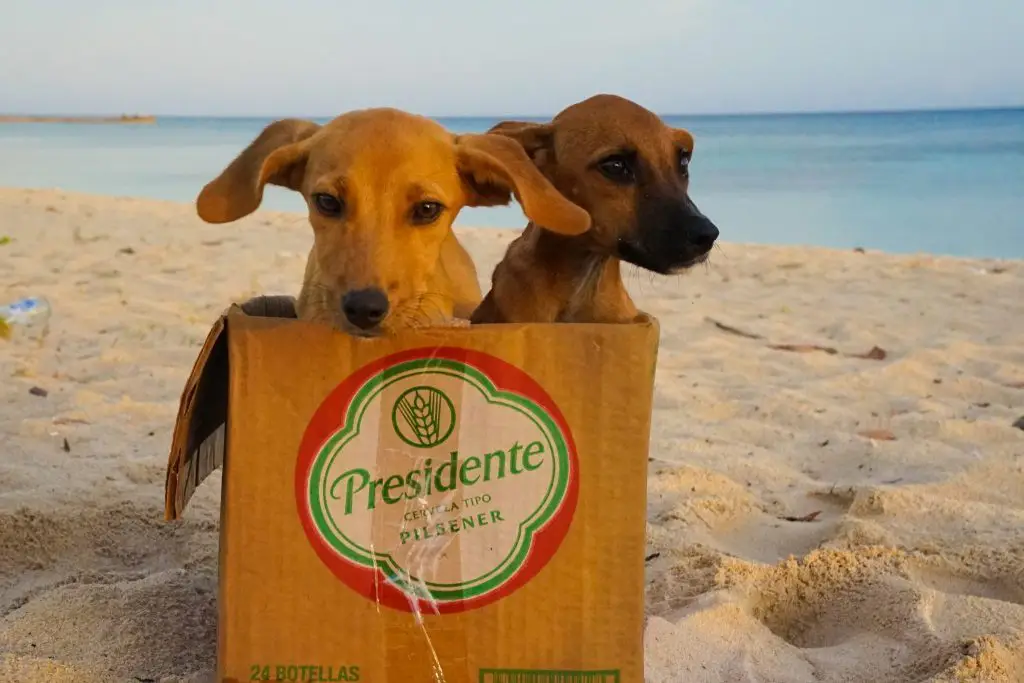 This tour might be only 8 days, but it still gives you a wonderful taste of Cuba at a pace that doesn't feel too frenetic. Traveling by a coach between destinations, you spend two nights each in Havana, Viñales, and Trinidad, meaning that you get a substantial amount of time to explore each spot.
Accommodation is licensed 'Casa Particulars' with friendly local hosts who help you learn more about the country.
There are tons of optional activities on this tour. The classic car tour of Havana is a real treat, as you whizz along the Malecon and through Plaza de la Revolucion in a 50s convertible. In the World Heritage site of Viñales, you have the chance to go on a half-day horseback trek through the green valleys – or you can walk if you're not keen on horses!
Cubanito National Park is a stunning place to hike through, and you can even swim in the waterfall. Varied, authentic and too brief, this experience will definitely leave you wanting to return.
Approximate cost per day: £46.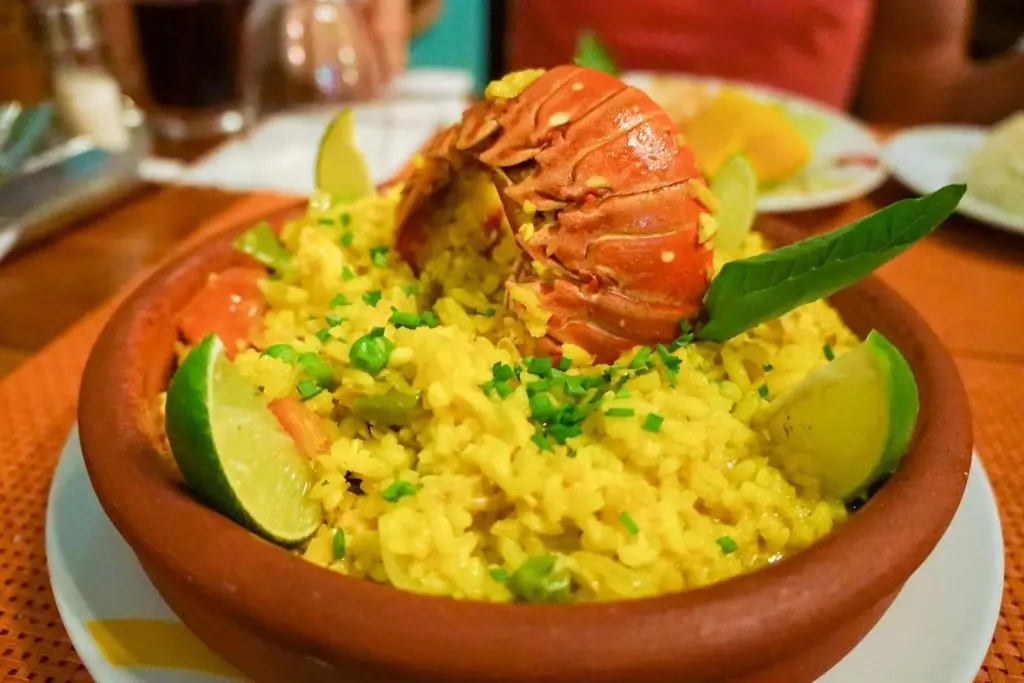 We love World Expeditions because of their passion for travel more than matches ours. This boundless enthusiasm and curiosity can be felt in all of their tours, which cover activities like cycling, mountaineering, and trekking, as well as multi-activity options.
We also have a huge amount of respect for their Responsible Travel initiatives and Community Projects, which ensure that they don't take more from their destinations than they give back to them.
Their commitment to new experiences means that their tour itineraries are always varied and creative, taking you far from the well-trodden paths. While the price might initially seem high, it's worth noting that this is 100% all-inclusive, so there won't be any hidden costs that bite you later!
They also use local services as much as possible to ensure knowledgeable guides and a high quality of excursions. Their unique approach is the perfect way to experience a country as unique as Cuba.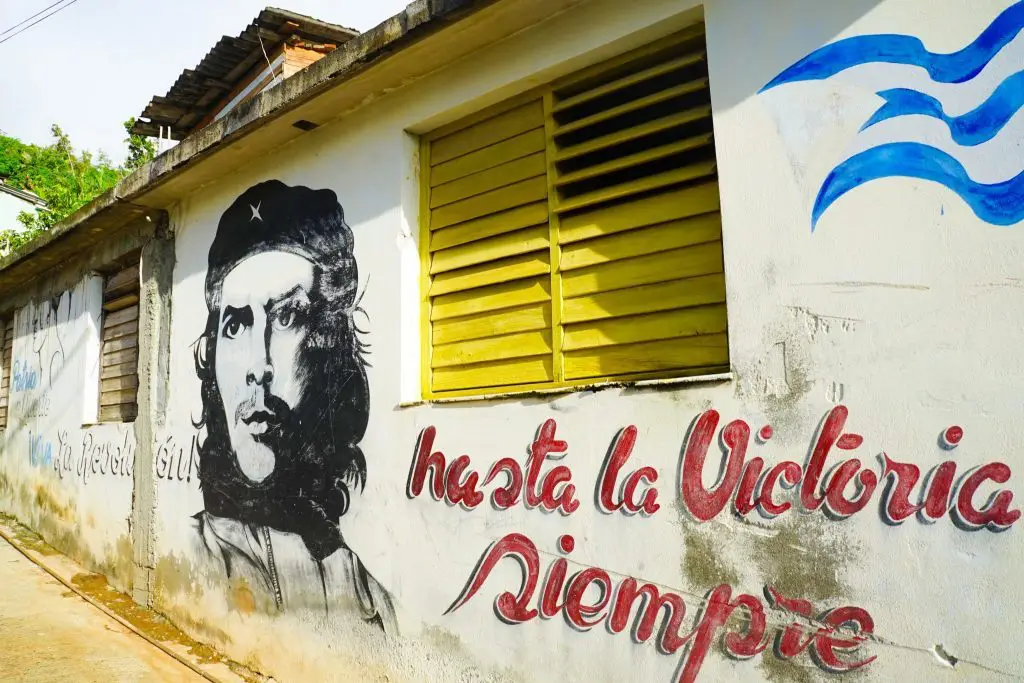 This is definitely a tour with a difference. You'll need to get your leg muscles ready for a lot of cycling, but it's well worth it.
Cuba's rural areas and cities have dozens of secret gems that are best explored by bike, whether you're navigating the cobbled streets and traffic of Havana or the farmland of the Sierra de los Organos. It might be challenging at times, but the fantastic and positive guides make even the longest cycles enjoyable and the bikes are good quality.
Over 12 days you'll visit Havana, Las Terrazas, Viñales, the mountain resort area of Soroa, Cienfuegos, Trinidad, and Santa Clara. The ride along the Bay of Pigs coastal road is particularly pleasurable as the Caribbean Sea sparkles beside you. The caves, former plantations and small hills of Viñales also make a very enjoyable bike ride.
The cycling is (thankfully!) broken up by visits to museums, historical attractions and plenty of delicious meals. The maximum group size is 14 and it's a wonderfully unique way to experience the country.
Approximate cost per day: £164.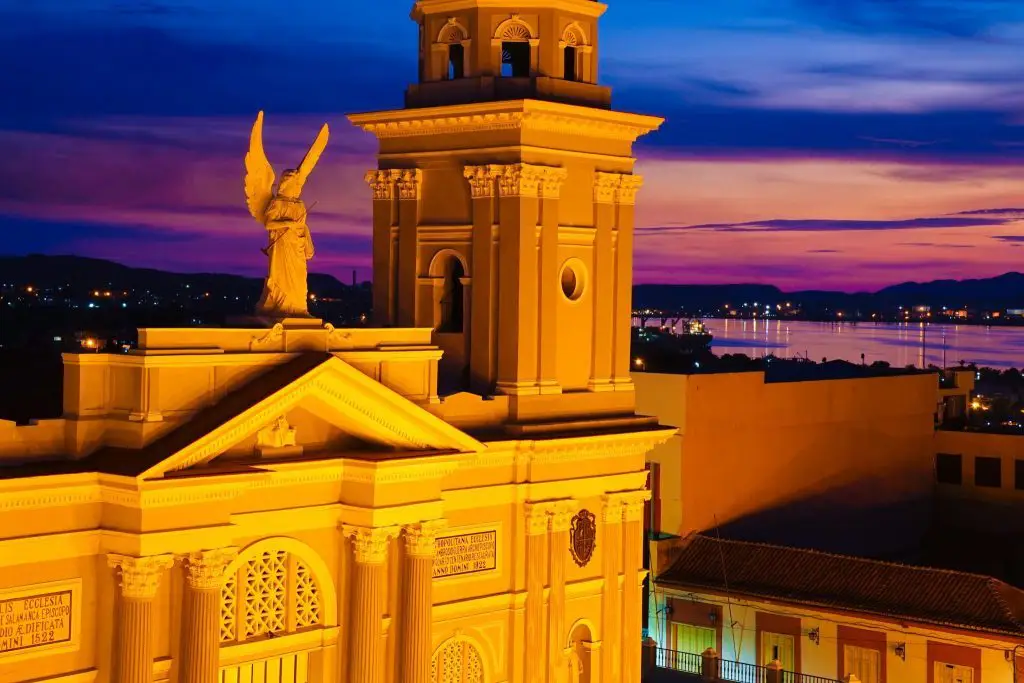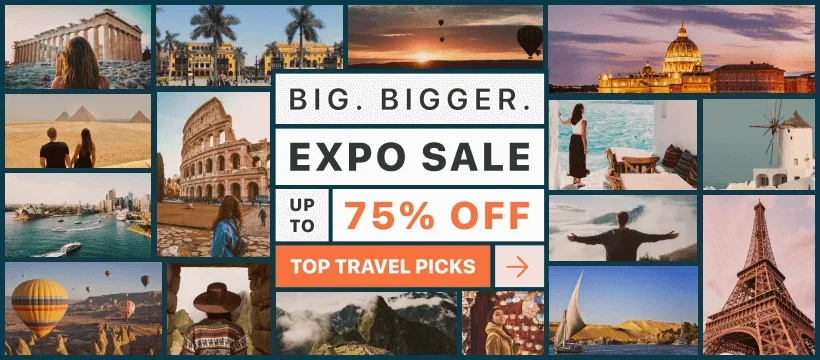 Staying Connected While Travelling
In today's increasingly connected world, staying online while traveling has become essential for a seamless experience. That's where eSIMs come into play, revolutionizing the way we access mobile networks during our global adventures. Say goodbye to hunting down local SIM cards at the airport; eSIMs provide instant activation the moment you land, sparing you the fortune usually spent on international roaming and allowing you to genuinely travel like a local (without getting hopelessly lost!).
With eSIMs, tasks like restaurant recommendations and reservations, up-to-the-minute public transport instructions, checking opening hours, and accessing further information become a breeze. And, of course, sharing your journey on social media is easier than ever. To stay connected wherever you roam, consider using either Airalo or Holafly. Airalo boasts the most extensive range of destinations worldwide, offering smaller data bundles tailored to your needs, while Holafly provides unlimited data packages and fantastic EU data deals.
So why wait? Embrace the future of travel connectivity with eSIMs and make your next journey effortlessly smooth.
Further Things To Consider Before Any Adventure
Now you're all set and prepared to explore our big wide world, why not sort out everything else out all in one go? If necessary for your travel plans make sure you have brought proper travel insurance, protected your privacy by getting a secure VPN, compared all the top hotel booking sites to find just what you're after, reserved an unbeatable rental car price and - of course - booked the best flight deals!
Or maybe just forget it all and go for a last-minute cruise or effortless tour instead?
Many budget travelers (including me) indulge in worldwide airport lounge access, so we can experience luxury while still slumming it in economy. Naturally, we would never leave home without a more general travel guide since we couldn't possibly cover everything here!
Just add an adventurous attitude and plenty of smiles - they go a long way - and that about covers it all! Now go out, find your own path and don't forget to share your best inspiration stories with me on Facebook, Twitter, and Instagram...I'd love to hear from you!