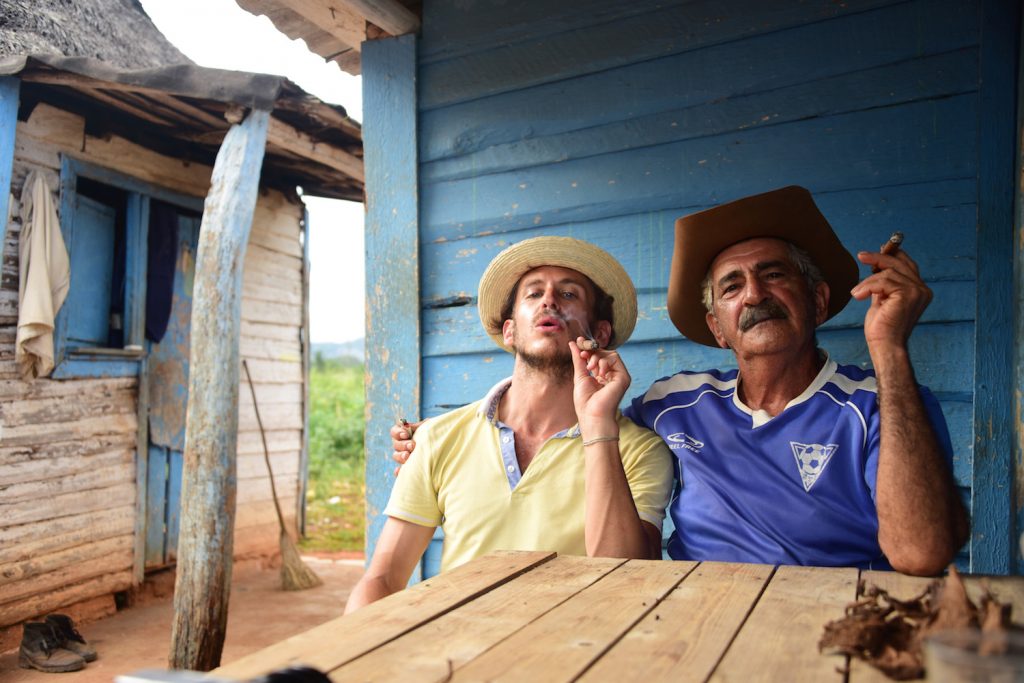 The word "Cuba" has been on everyone's lips for the past several years, even if you were legally able to visit the island before Barack Obama made it easier for Americans to go there. Images and stories from Cuba have likewise lit up the web and social media, from selfies along the Malecón in Havana, to tales of cigar smoking in Viñales, to firsthand accounts of beaches that are so-much-prettier than tourist-infested Varadero.
One thing you don't seem to hear a lot about, at least not in my experience, are human stories from Cuba. I know my trip to Cuba wouldn't have meant very much without all the people who helped guide my way, so I thought I'd devote the new few paragraphs to illustrating the country in terms of my interactions with them.
**Note: Today the situation is a little difficult for America's thanks to the efforts of Trump, but there are still some amazing Cuba tour companies operating and could make your life significantly easier.**
---
The People Who Made Cuba for Me
Dora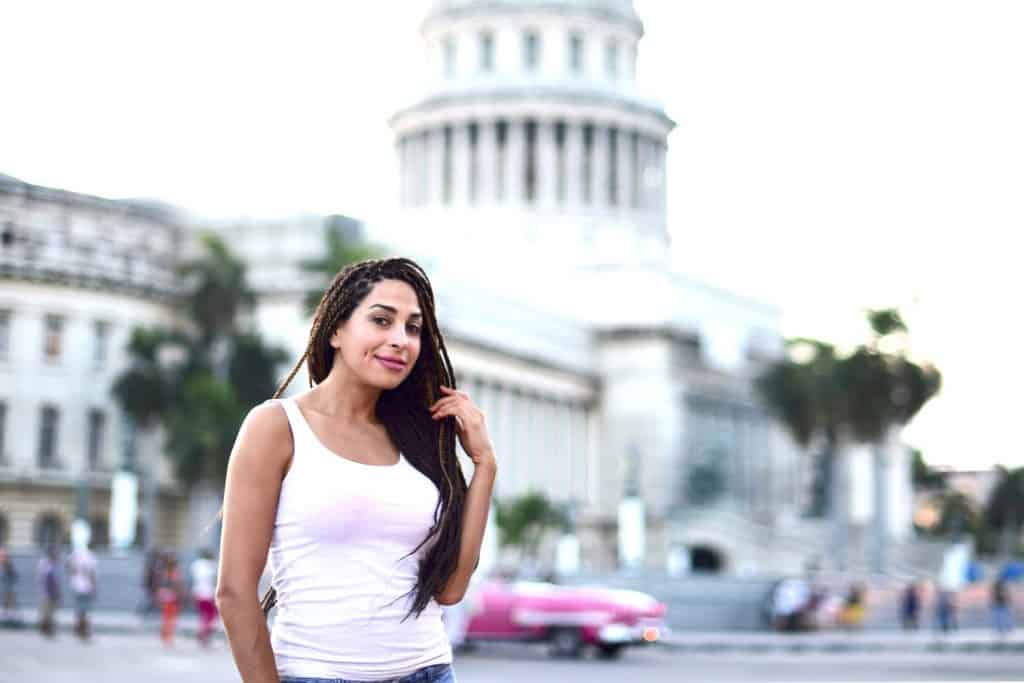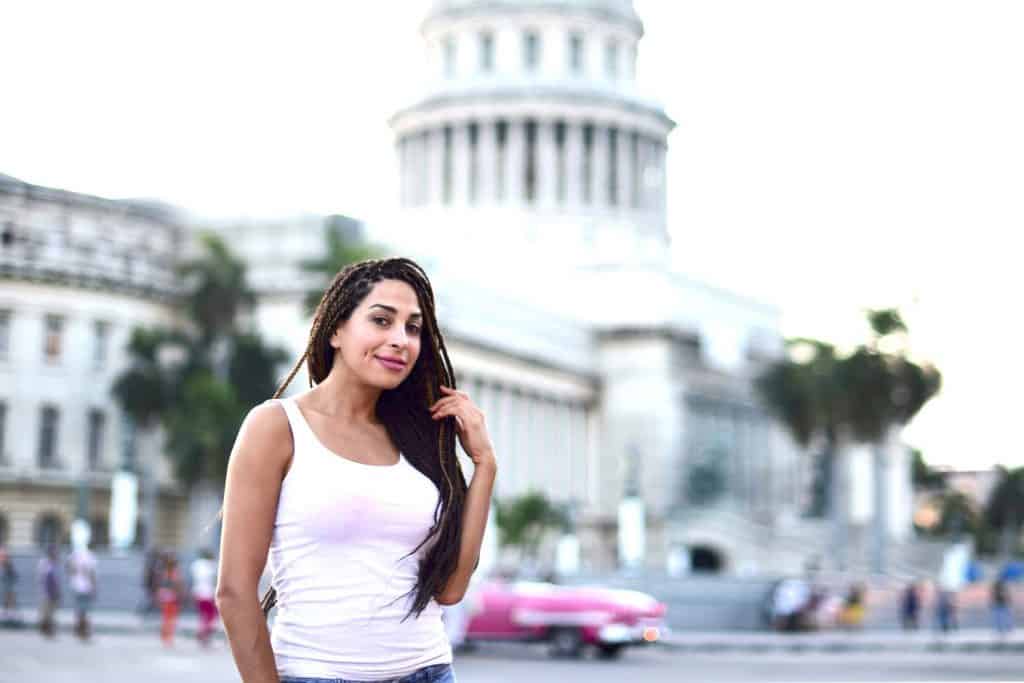 Dora and I have been all over the world—and, thus, through everything—together, so when I succumbed to a surprise bout of food poisoning our last night in Cuba, I didn't have to pretend I wasn't being turned inside out. And she didn't either, when it became clear that she too had fallen victim to our ill-advised decision to eat seafood at an unvetted restaurant in the eastern part of the country the night before.
Cuba can be as frustrating as it is fulfilling, from long transit times, to scams and hustlers and yes, dietary difficulties. Traveling with someone who won't run away when you lose your cool (or your lunch, as it were) is nothing short of essential.
Domingo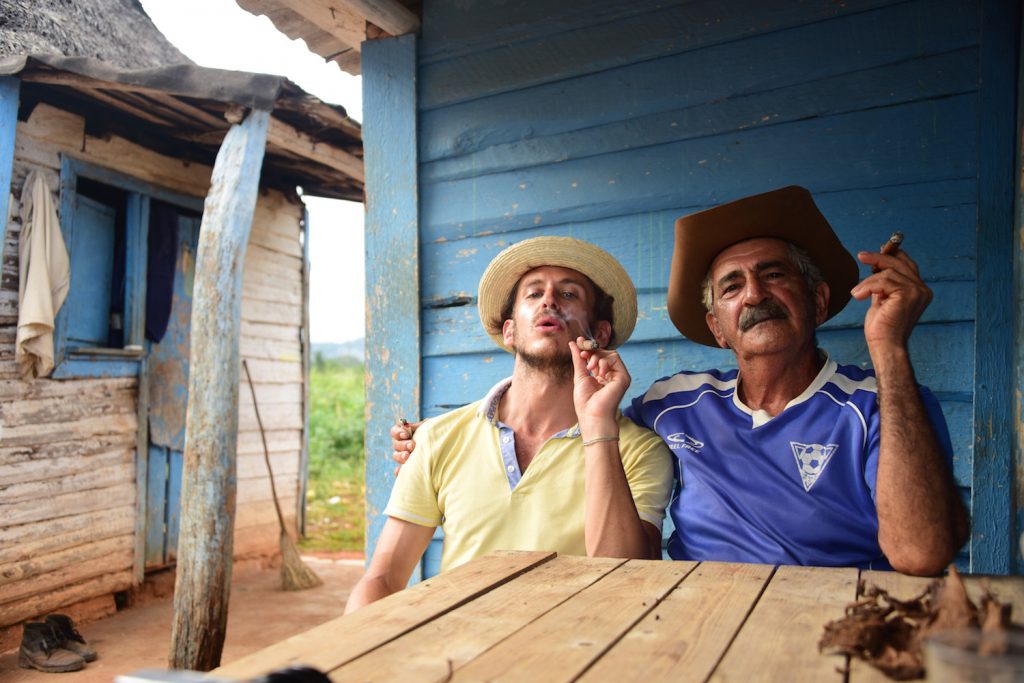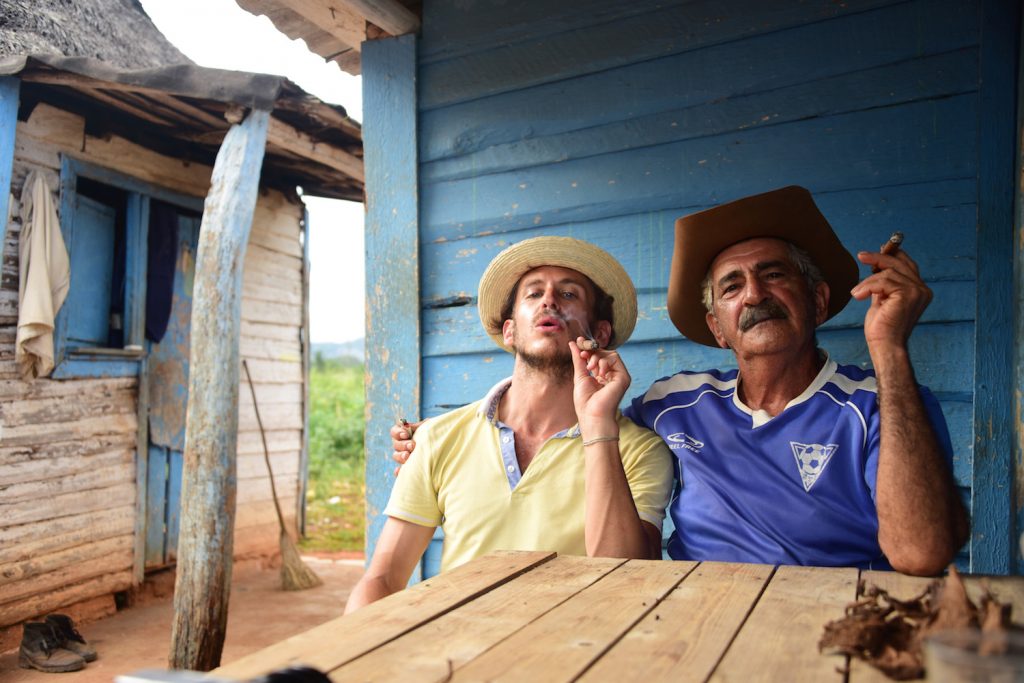 One aspect of traveling in Cuba that can be both fulfilling and frustrating is the extent to which things don't go to plan. After Dora and I arrived in Viñales, for example, we walked down a dirt path toward what we assumed would be a slew of unattended tobacco fields—photo shoot time! Instead, we encountered a tobacco farmer named Domingo, who was an even more interesting character than his weathered face suggested he might be.
Interesting, and sweet. Domingo not only invited us into his home for coffee (which, of course, he grew himself), but took us into the countryside by horseback the next day to give us a look into the process of tobacco production. I've sent several of my blog readers to see him since, and he's been kind to every one of them, although he's frequently expressed that he wants Dora and I to come back.
Chanel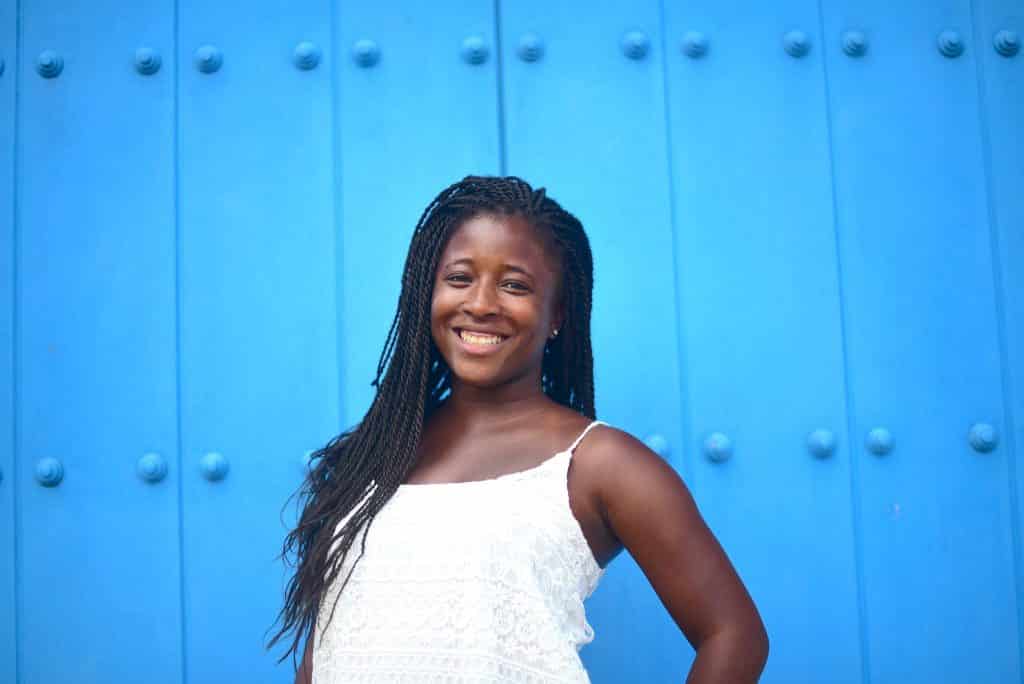 Dora, me and Chanel—Domingo really seemed to take a liking to Chanel. It's not difficult to see why, and no, I'm not talking about her beautiful face. Chanel is a funny, intelligent, interesting person, something I finally got to see in person in Cuba, after being a fan of her Cultural Xplorer blog for years.
Not that this was planned. Rather, as Dora and I were waiting for our flight to Havana in Cancún, a fellow passenger (who turned out to be Chanel) called out to me, and asked if I was "Robert the blogger." Serendipity makes every situation better, and being able to explore the culture of Havana and Viñales with Chanel improved my trip to Cuba in immeasurable ways.
Lourdes
Speaking of people who improved my trip, Lourdes deserves a lot of credit in that regard. The owner of a lovely guest house in Old Havana, Lourdes not only helped Dora and I create the perfect Cuba itinerary, but called ahead to various casas particulares in the cities we planned to visit to reserve them in advance. (Internet connectivity in Cuba was even worse then than it is now, so this was huge for us.)
I've put many of my readers in touch with Lourdes in advance of their own trips to Cuba, and while they haven't always been able to stay in her beautiful, colonial-style home (it's often fully-booked, which is not surprising if you take a look at it), she's always lent her assistance when possible, giving travelers a taste of Cuban hospitality before they even arrive on the island!
Barack
I've technically always been able to visit Cuba legally, at least since I started my blog. Without the leadership of President Barack Obama and his commitment to breaking down barriers, however, Cuba would've never been on my radar, to say nothing of how difficult it would've been for Dora to join me. As the new American president readies his tiny hands to turn back the clock on U.S.-Cuba relations, I remain grateful to #44 for all the bridges his administration built between the two nations.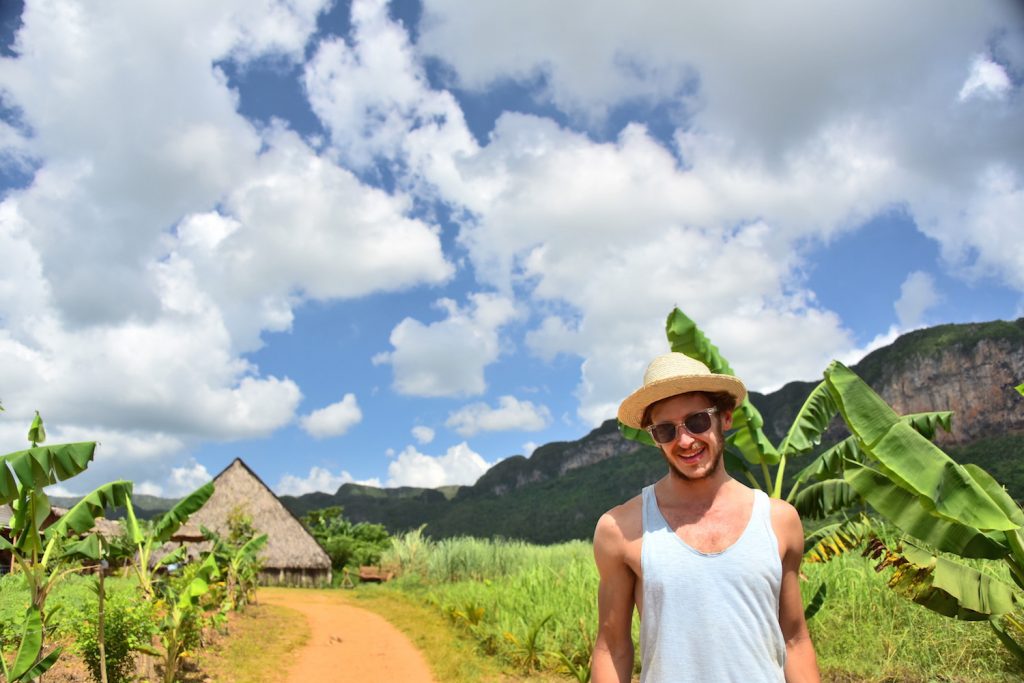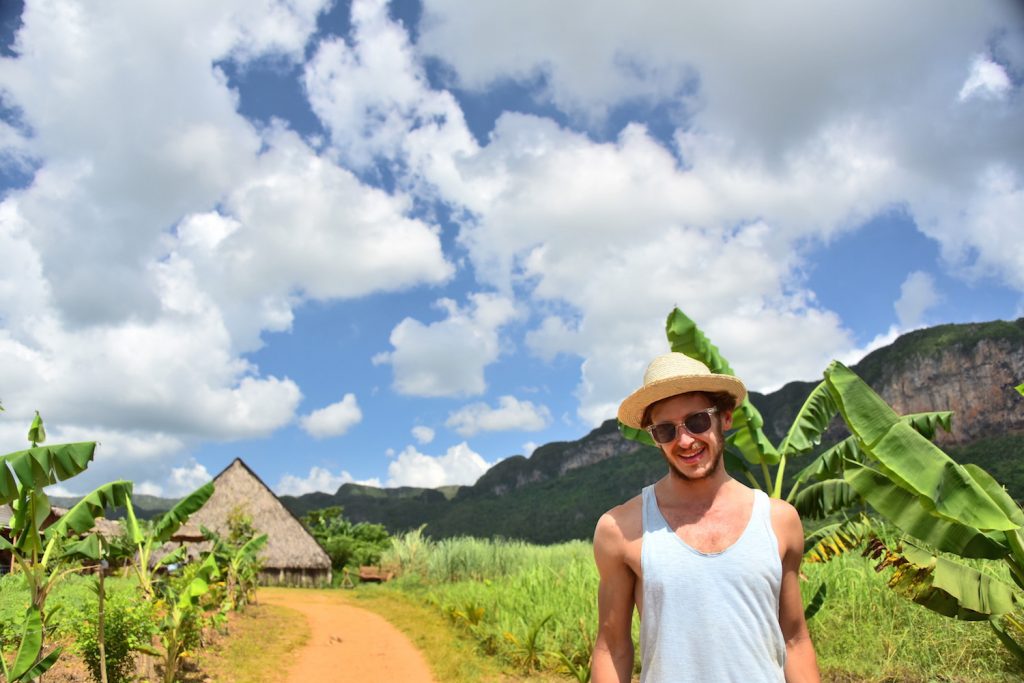 ---
Robert Schrader is a writer, photographer and creator of the travel blog, Leave Your Daily Hell. When he's not having life-changing experiences in Cuba you can find him in Bangkok, where he's riding out the first year of Donald Trump's presidency. Read his blog, or follow him on Facebook and Instagram to stay up-to-date with his travels.
Further Things To Consider Before Any Adventure
Now you're all set and prepared to explore our big wide world, why not sort out everything else out all in one go? If necessary for your travel plans make sure you have brought proper travel insurance, protected your privacy by getting a secure VPN, compared all the top hotel booking sites to find just what you're after, reserved an unbeatable rental car price and - of course - booked the best flight deals!
Or maybe just forget it all and go for a last-minute cruise or effortless tour instead?
Many budget travelers (including me) indulge in worldwide airport lounge access, so we can experience luxury while still slumming it in economy. Naturally, we would never leave home without a more general travel guide since we couldn't possibly cover everything here!
Just add an adventurous attitude and plenty of smiles - they go a long way - and that about covers it all! Now go out, find your own path and don't forget to share your best inspiration stories with me on Facebook, Twitter, and Instagram...I'd love to hear from you!