Mexico City was not what I expected. The days of Mexico City as a crime-ridden metropolis with little to offer are long gone as a series of progressive mayors have significantly cleaned up the capitol city, complete with an offical name change last year to complete it's transformation: from Mexico Distrito Federal to Ciudad de Mexico, or CDMX. Cultural life is thriving here as public spaces are spruced up and put to unique uses, entire 'hipster' like neighbourhoods have sprung up overnight and a culinary explosion has resulted in more incredible restaurants than any one person could ever hope to visit.
Add to that 2,000 years of Pre- Colombian history,  opulent colonial architecture, contemporary flare and a high-speed lifestyle it's no wonder that travellers are heading back in droves to Mexico City and are now looking for unique, affordable accomodation options in Mexico City. And for backpackers, families or budget travellers alike I can recommend to you Casa San Ildefonso, one of the best hostels Mexico City has to offer! If you have any other concerns, trying reading this guide to backpacking in Mexico to put your mind at ease
[photosetgrid layout="413″]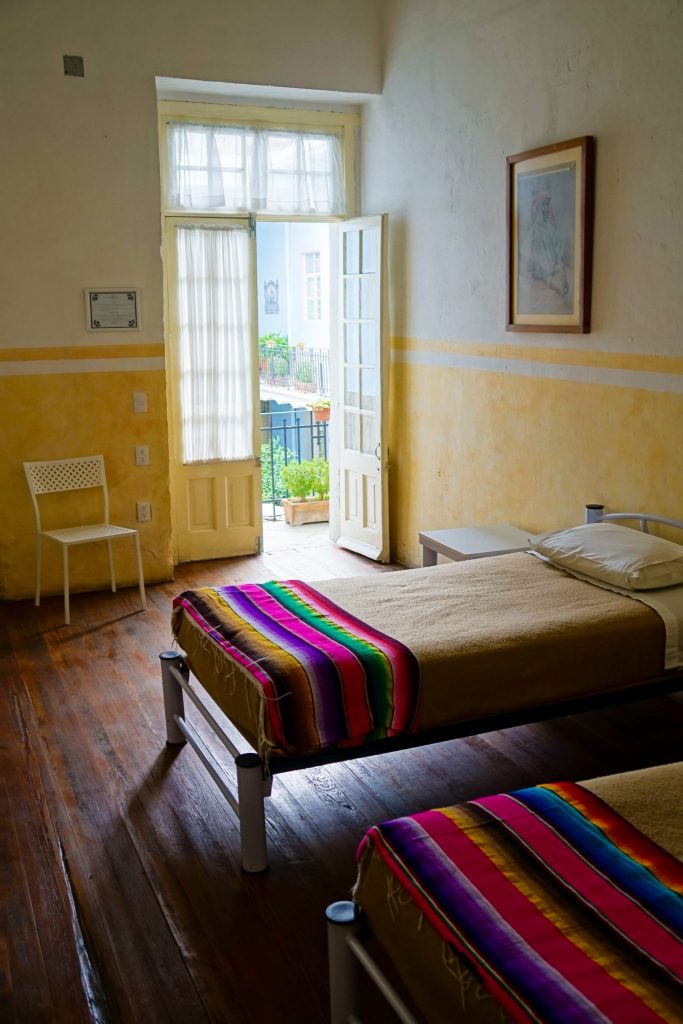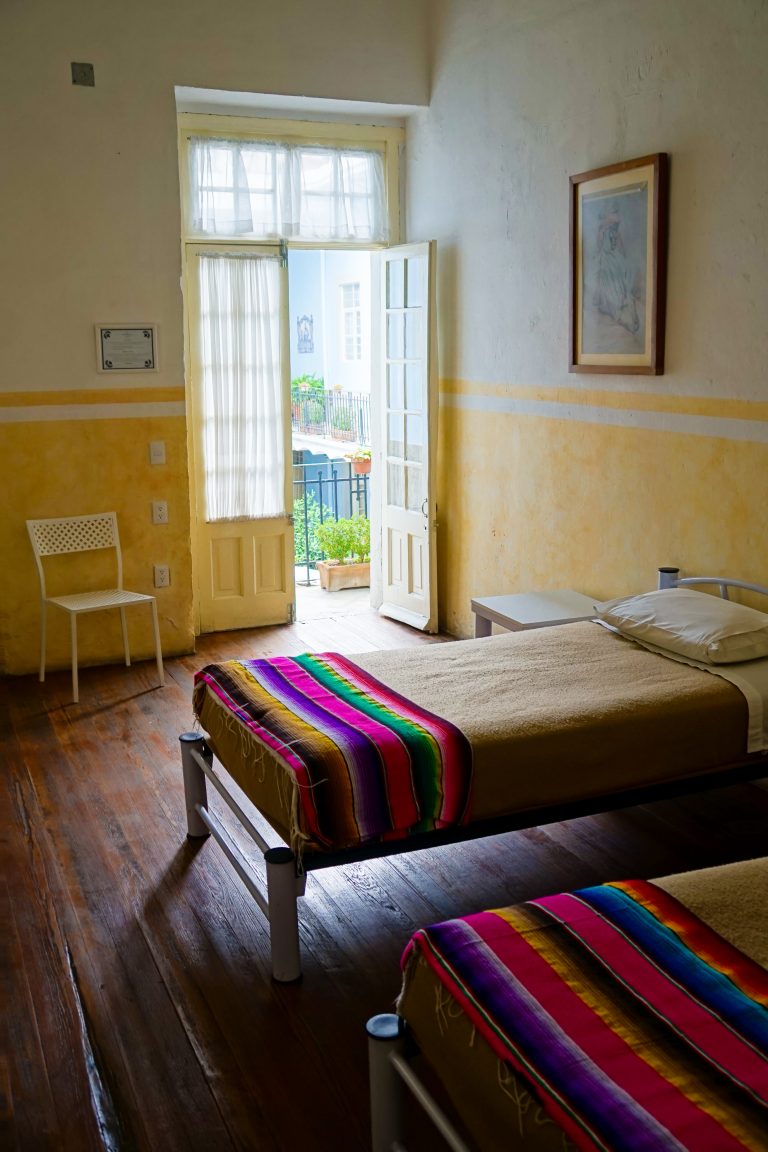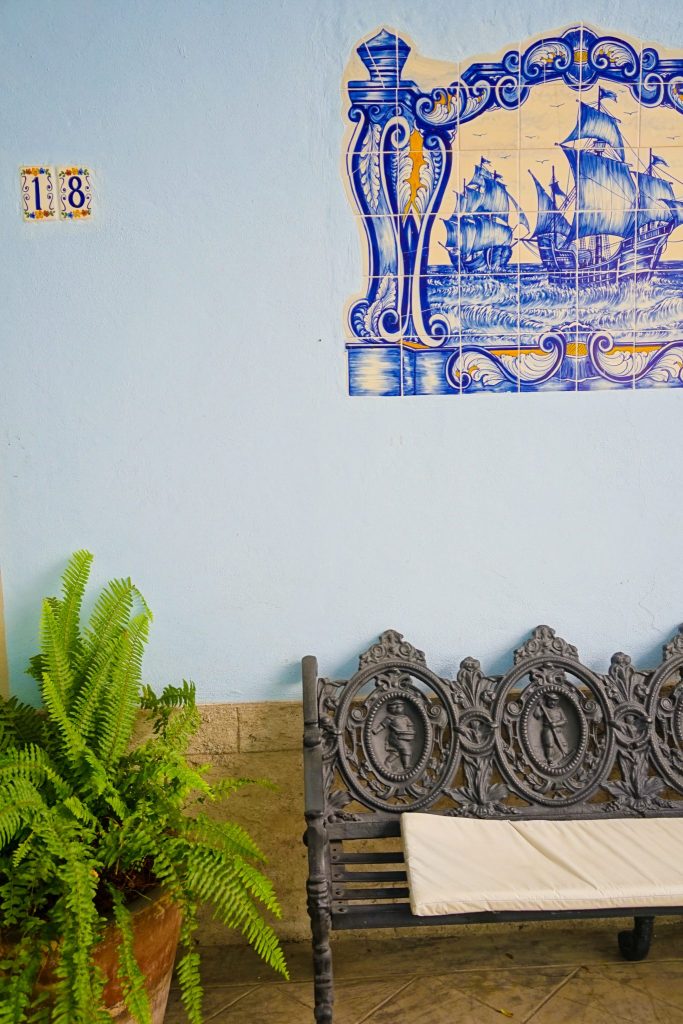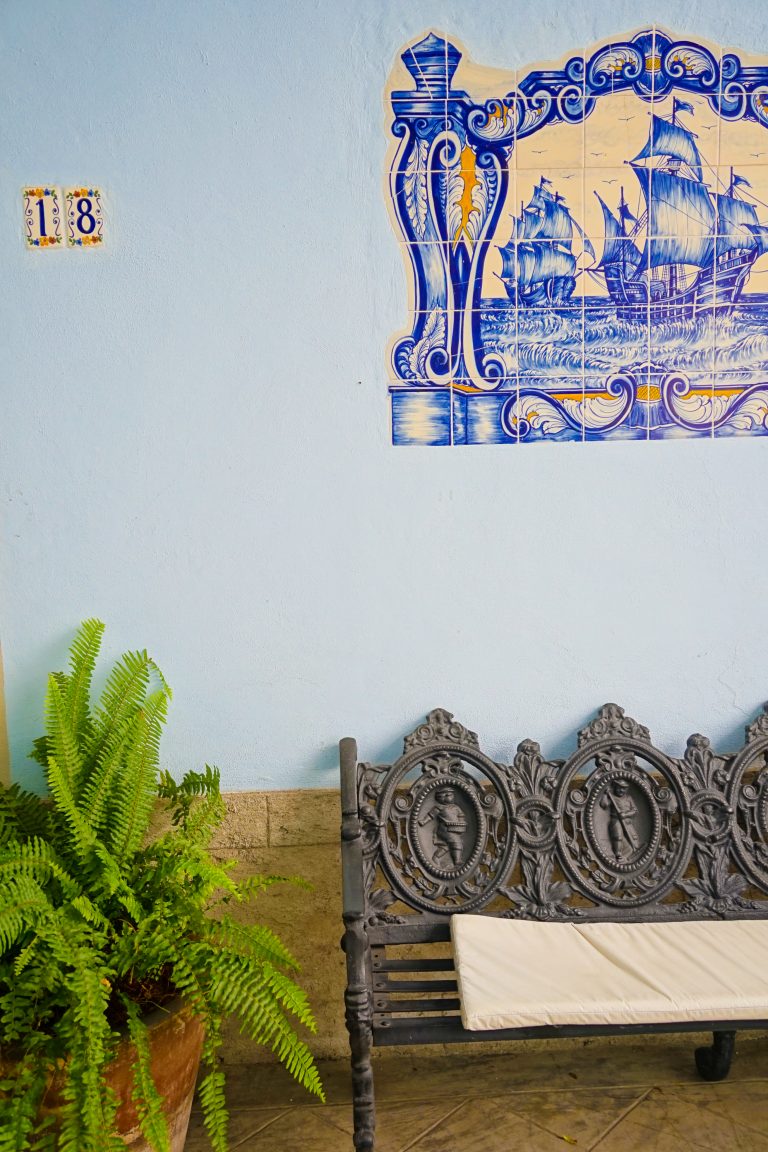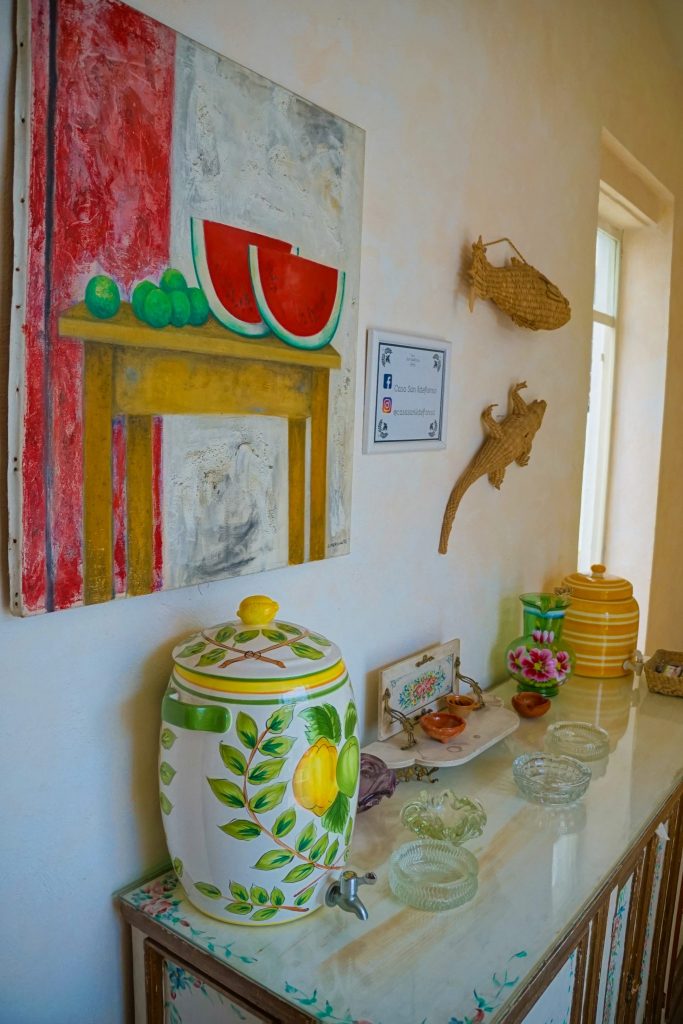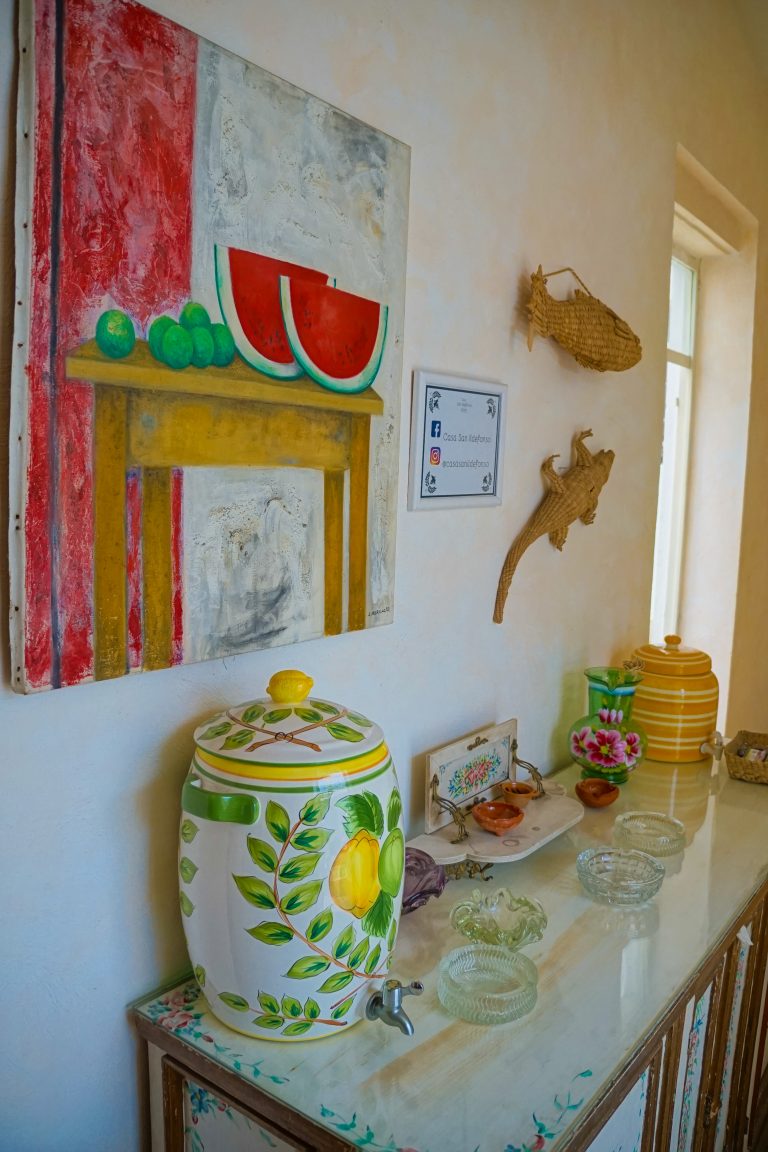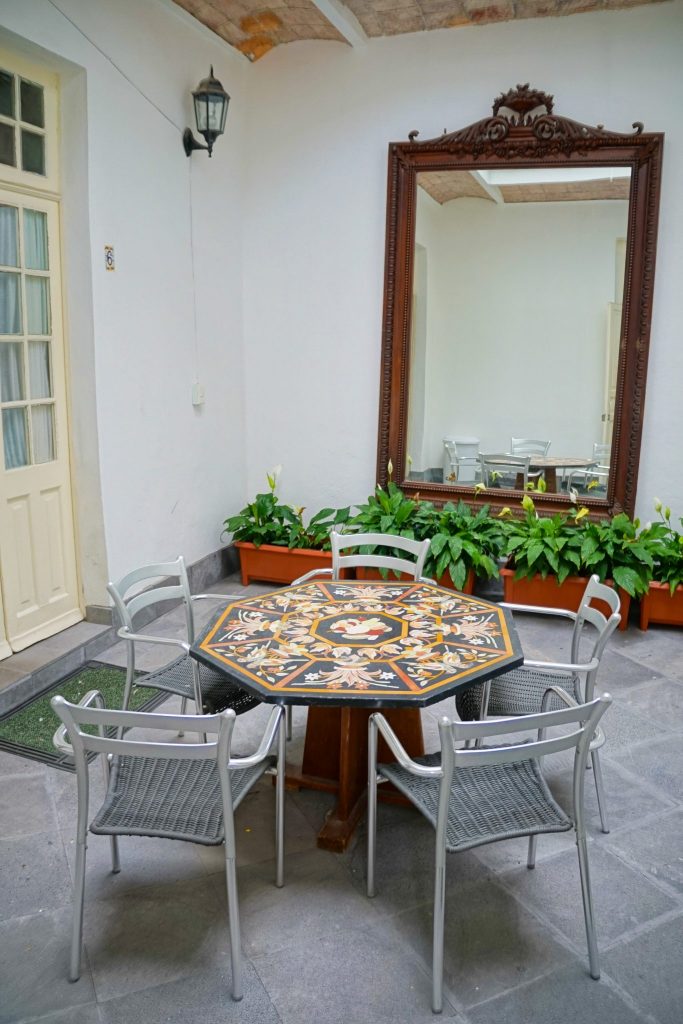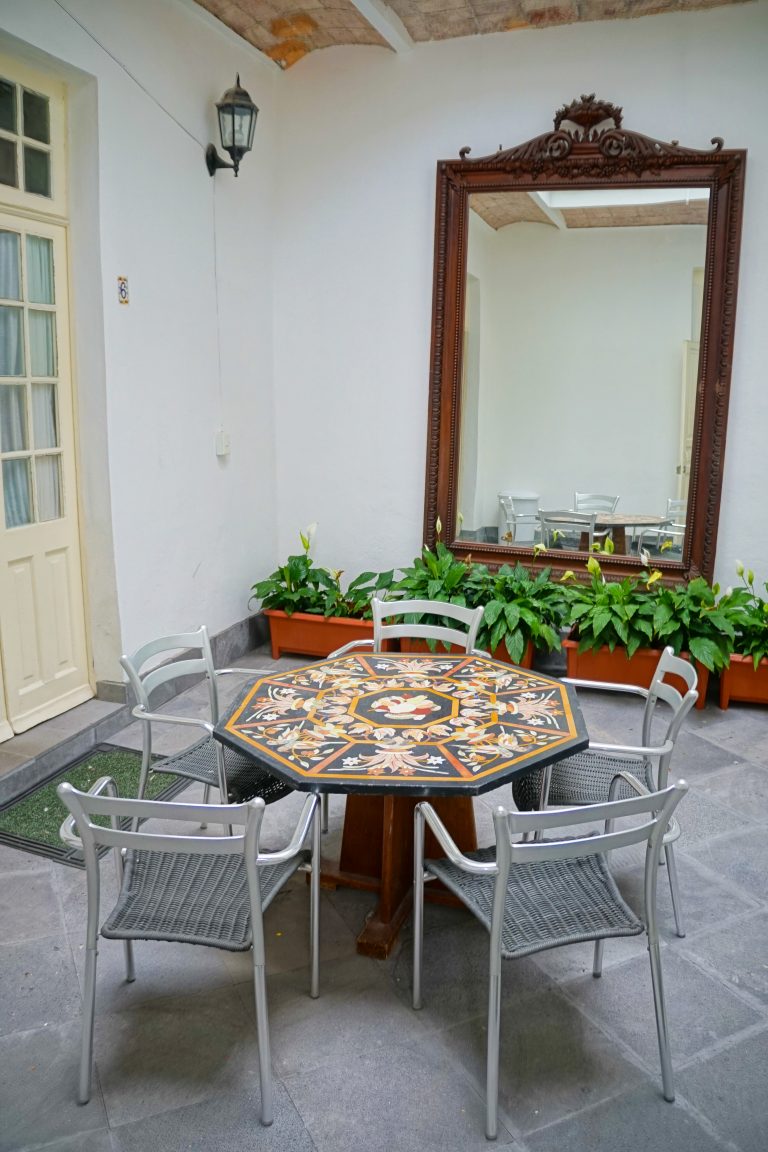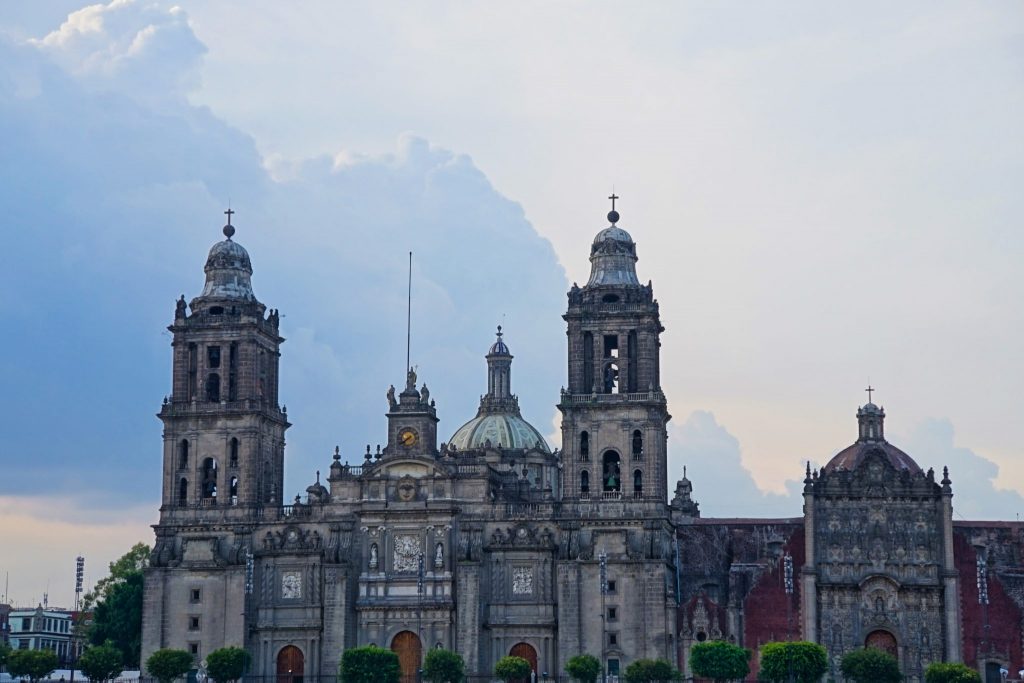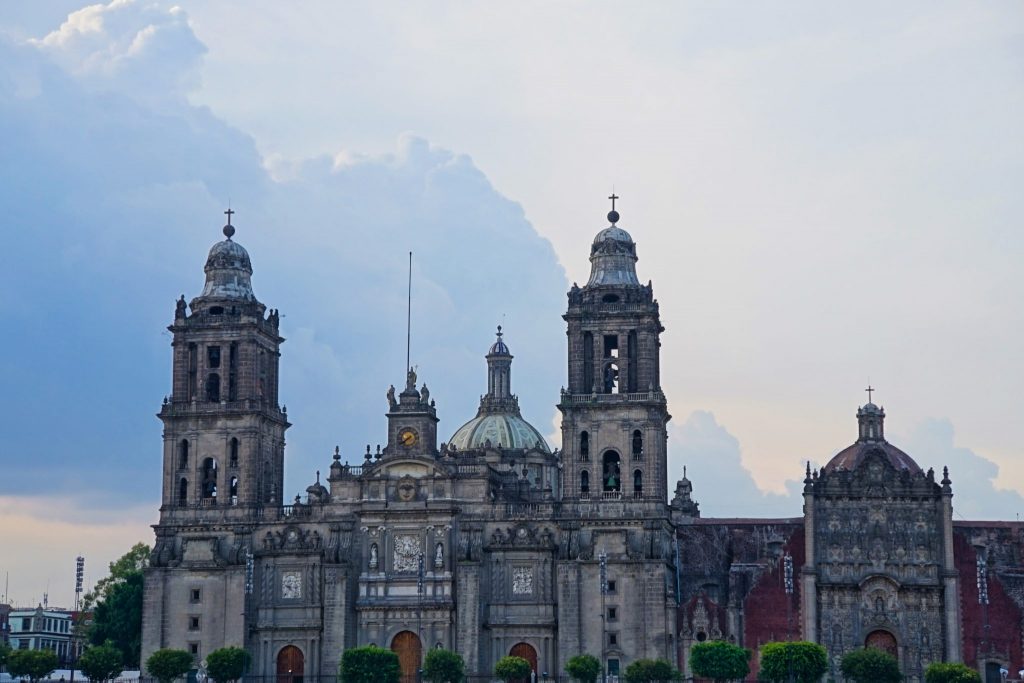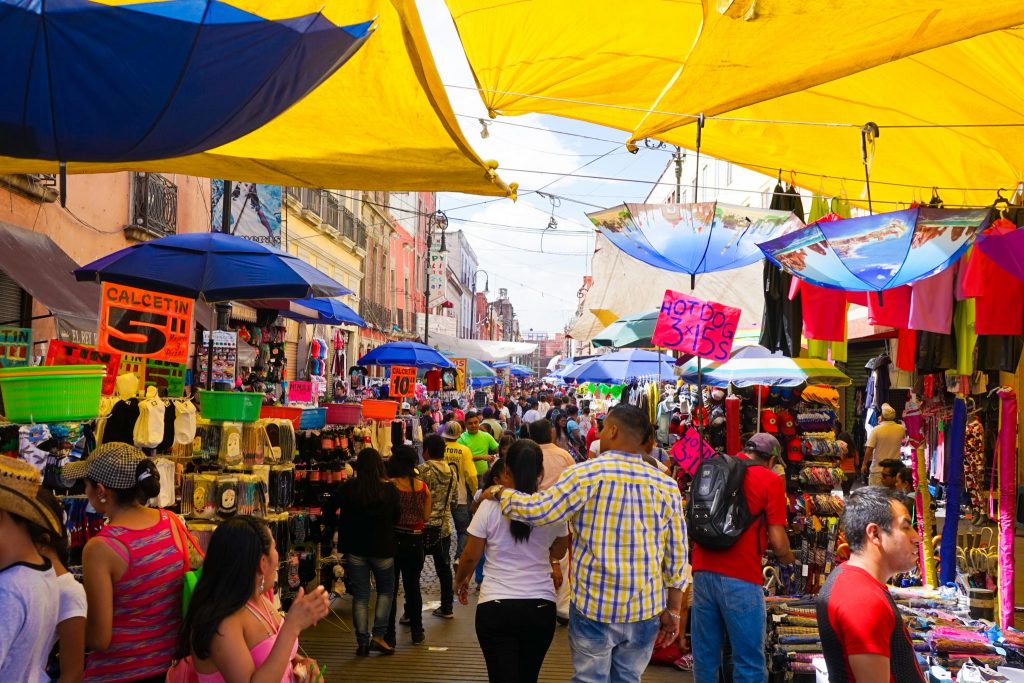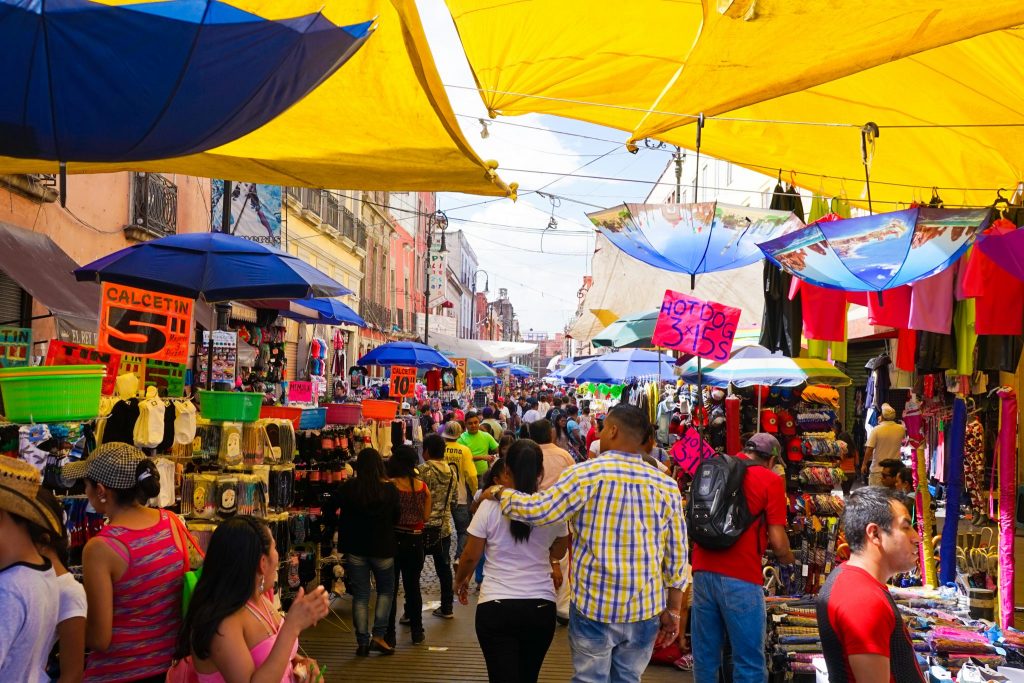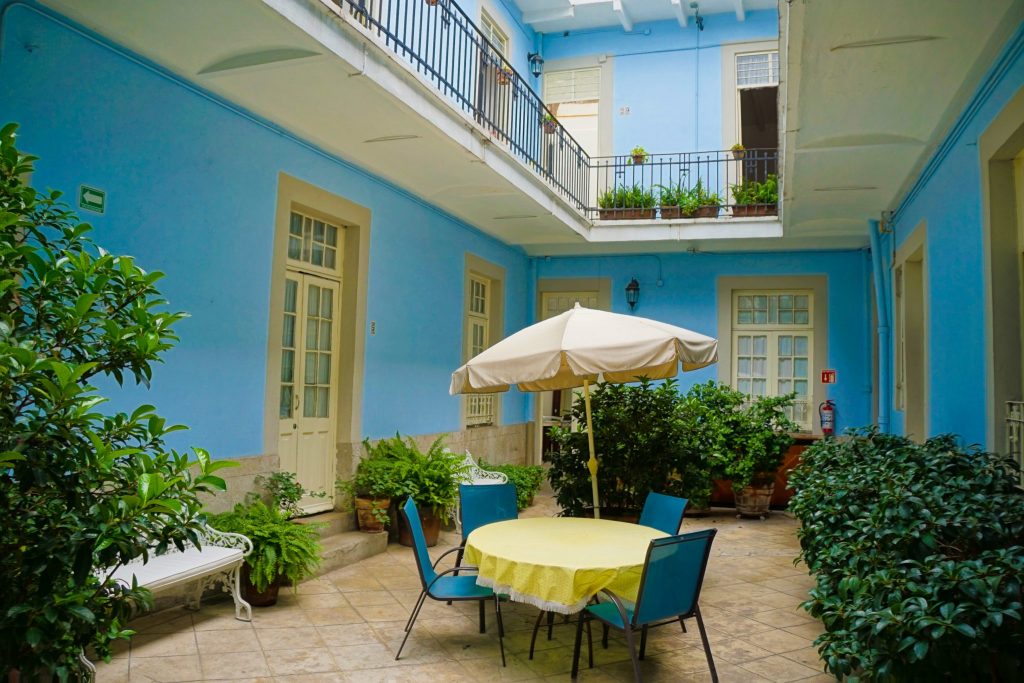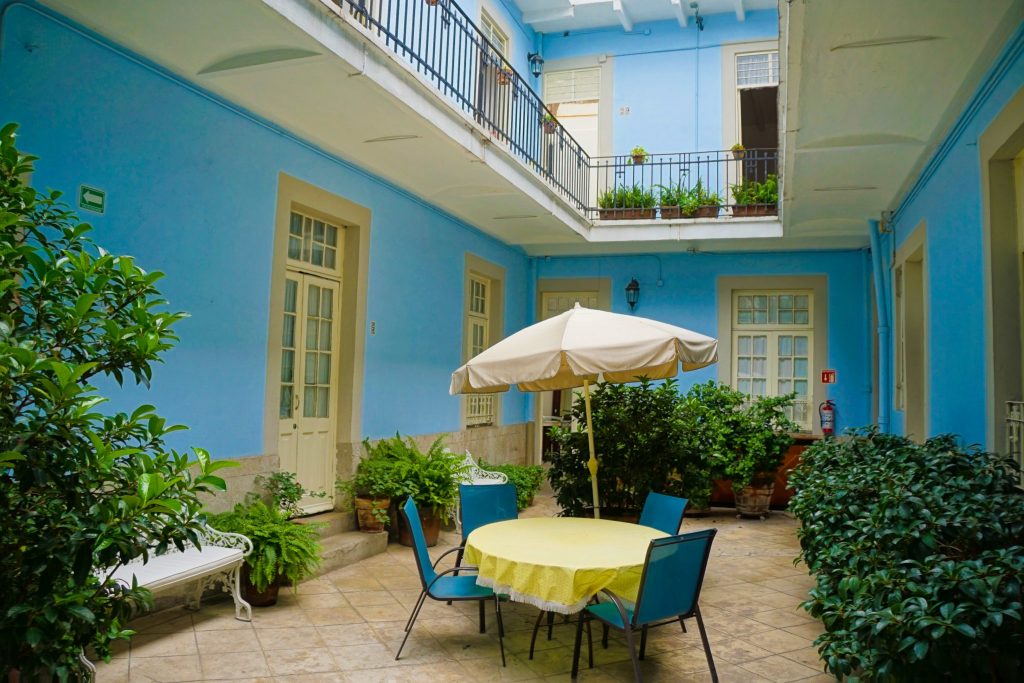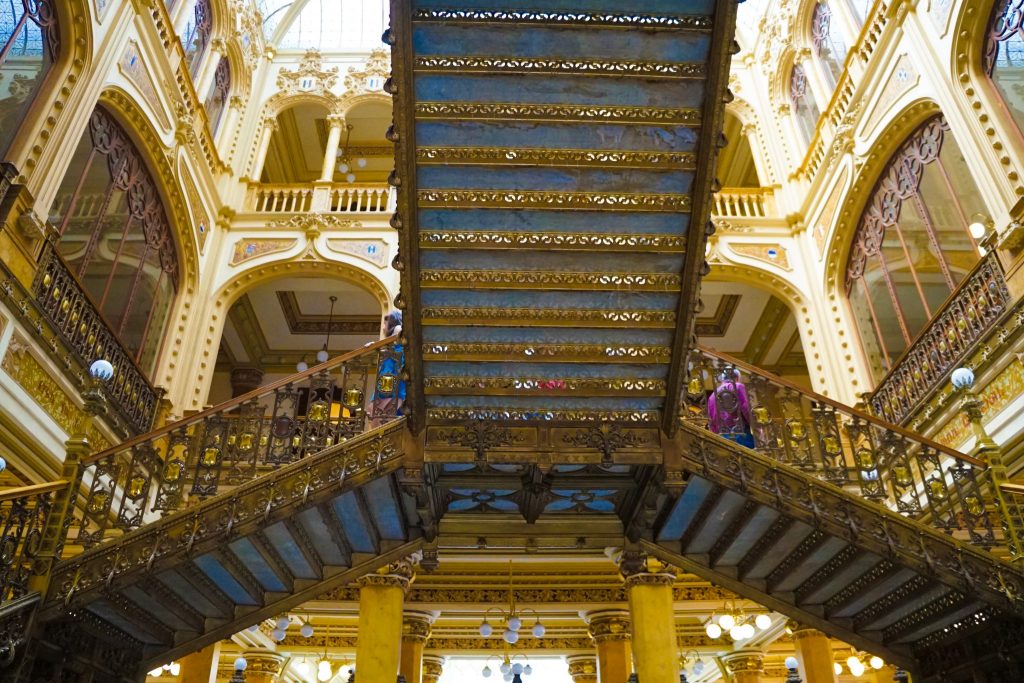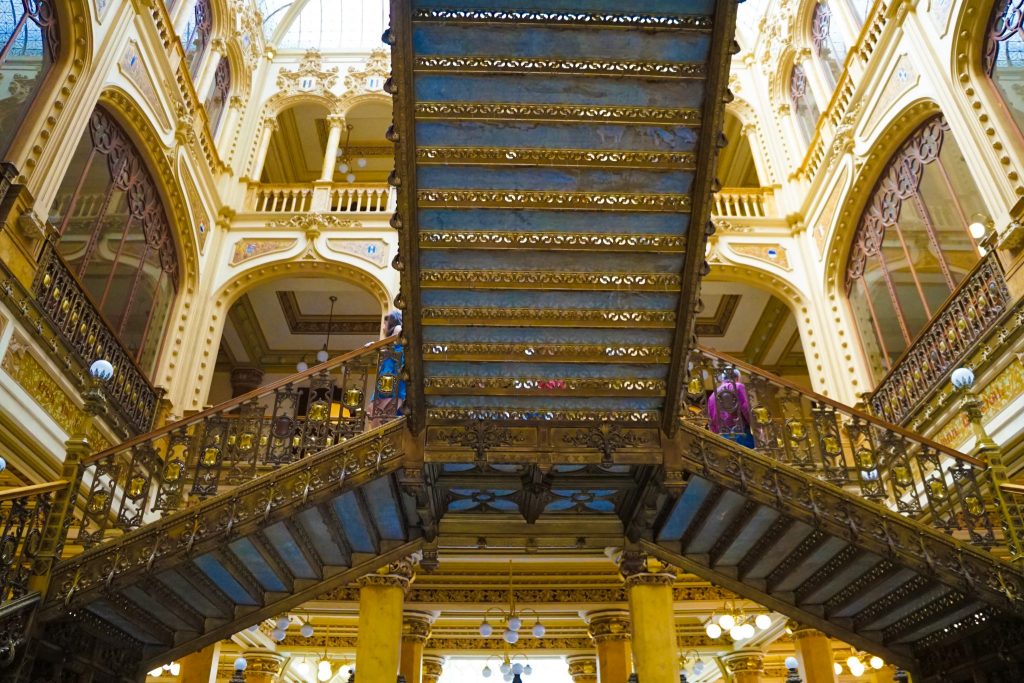 ---
Casa San Ildefonso: The Best Budget Accomodation in Central Mexico City!
When looking for accomodation in Mexico City you will learn pretty quickly that it's all about location, location, LOCATION! In this case I decided I didn't want to be stuck out in an outer suburb commuting everyday with subway lines (that don't exactly reach everywhere!) and opted for a central Mexico City option…and was very happy to find Casa San Ildefonso, a charming colonial manor on a quiet pedestrian street only one block from the Templo Mayor, one of the Aztec's foremost religious sights.
Calling this place a hostel
however is a bit unfair, as it has a great mix of private and dorm rooms catering to all budgets and requirements. I loved the helpful staff who were always ready to assist with a smile at all times, the delicious free breakfast served in the internal courtyard and the great spaces for relaxing with a TV room, a dining room and a lounge all tucked away in this renovated 19th century manor. Casa San Ildefonso helped bring a dash of the Mexico of Old into my stay with its grandeur, and provided a great place to unwind and relax without feeling like you were missing out on the real Mexico. Read on to find out more about this low-key casa and why it will perfectly compliment your stay in Mexico City.
[photosetgrid layout="13″]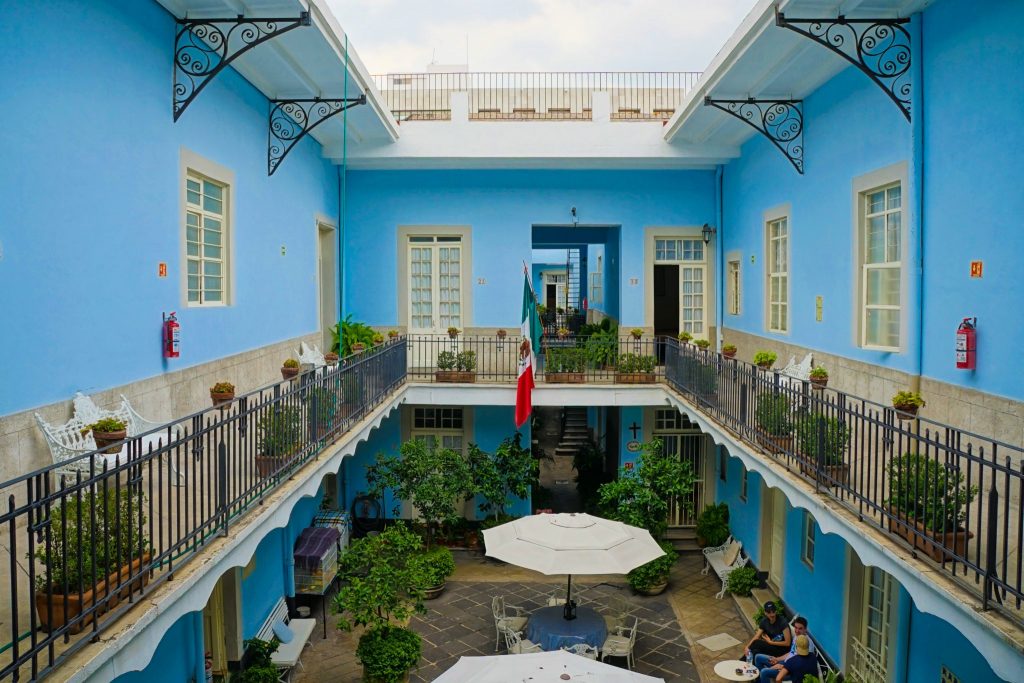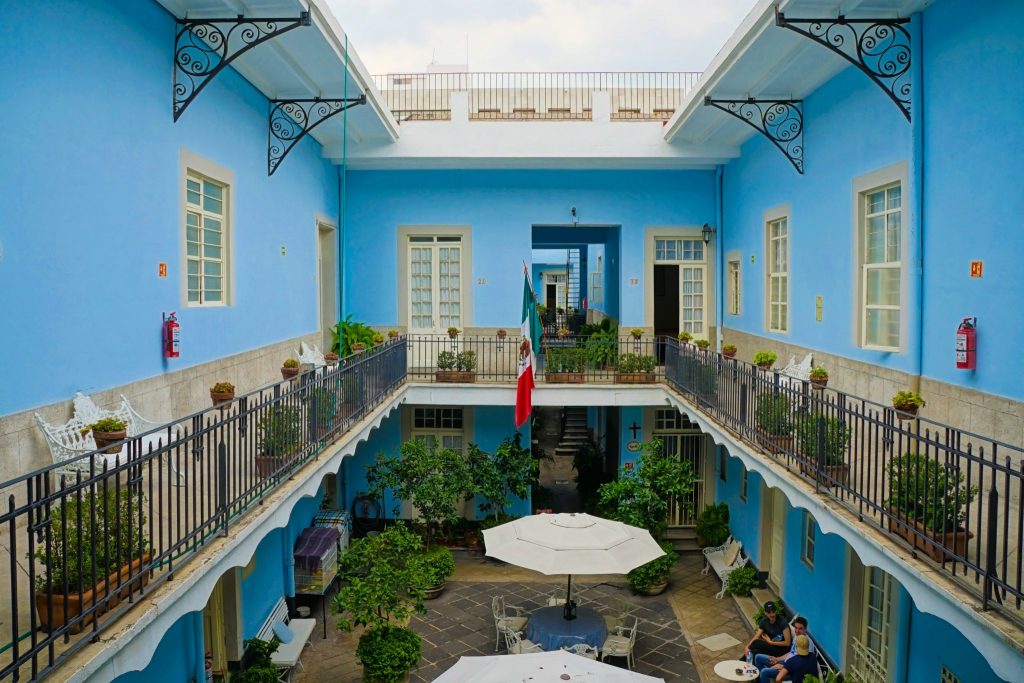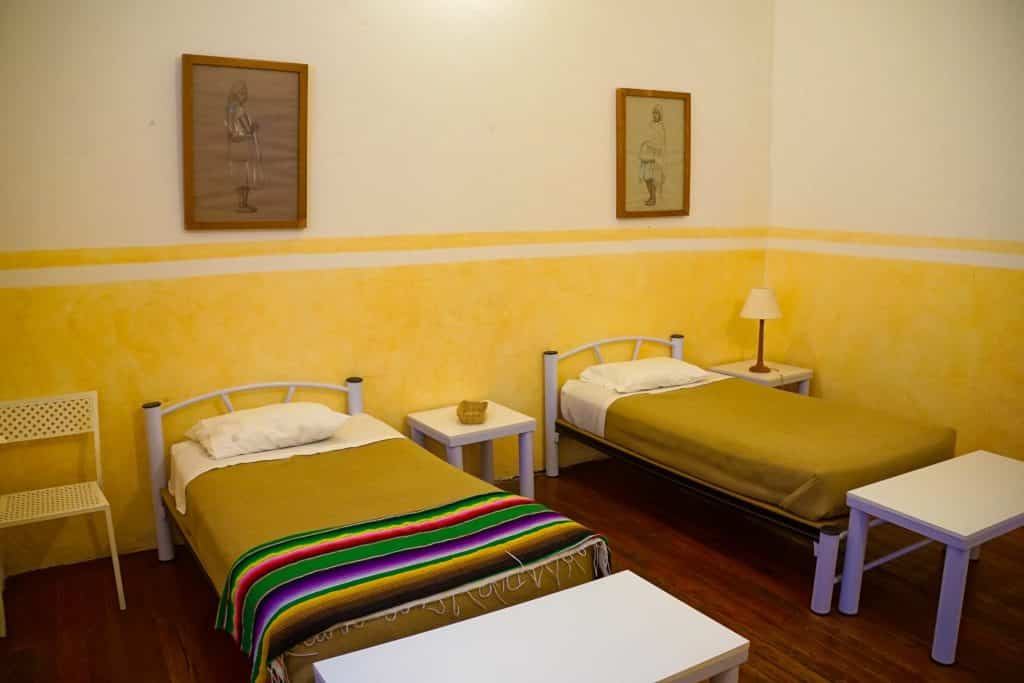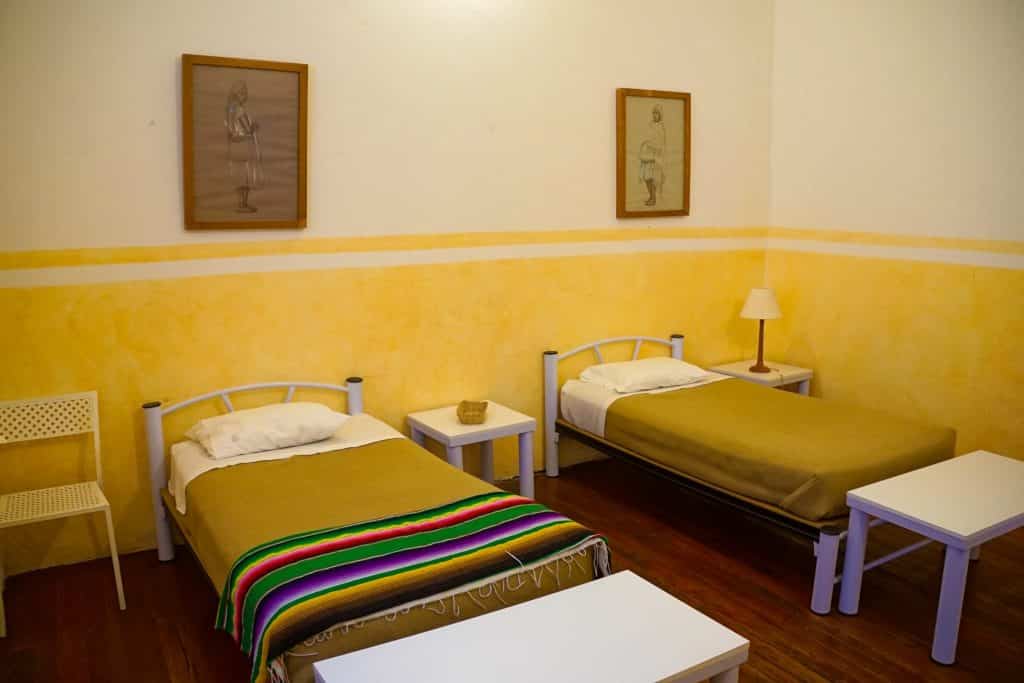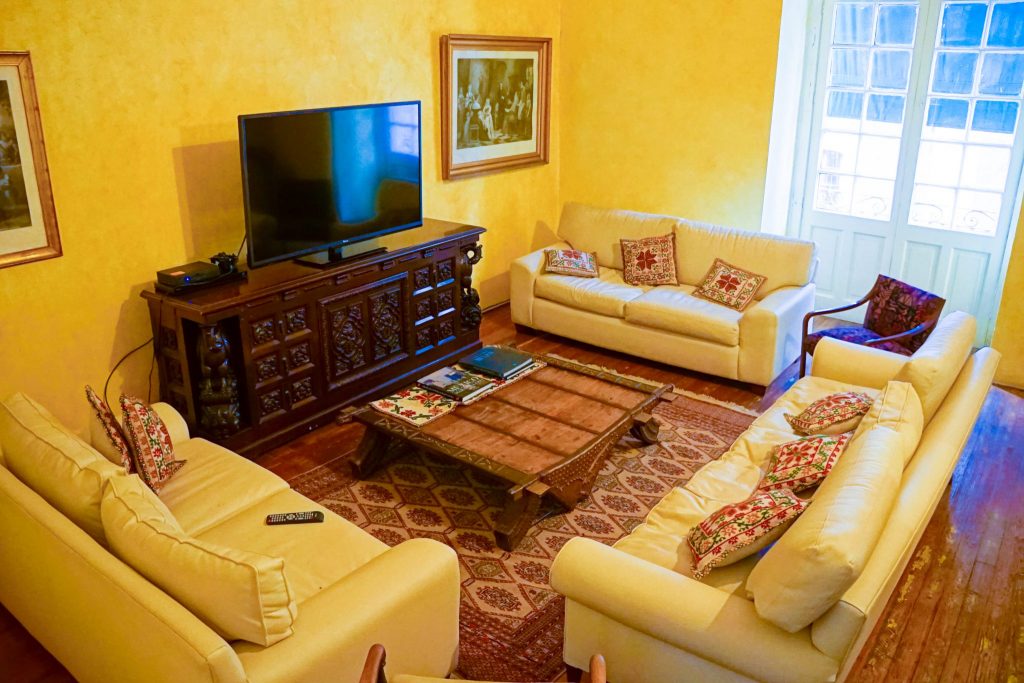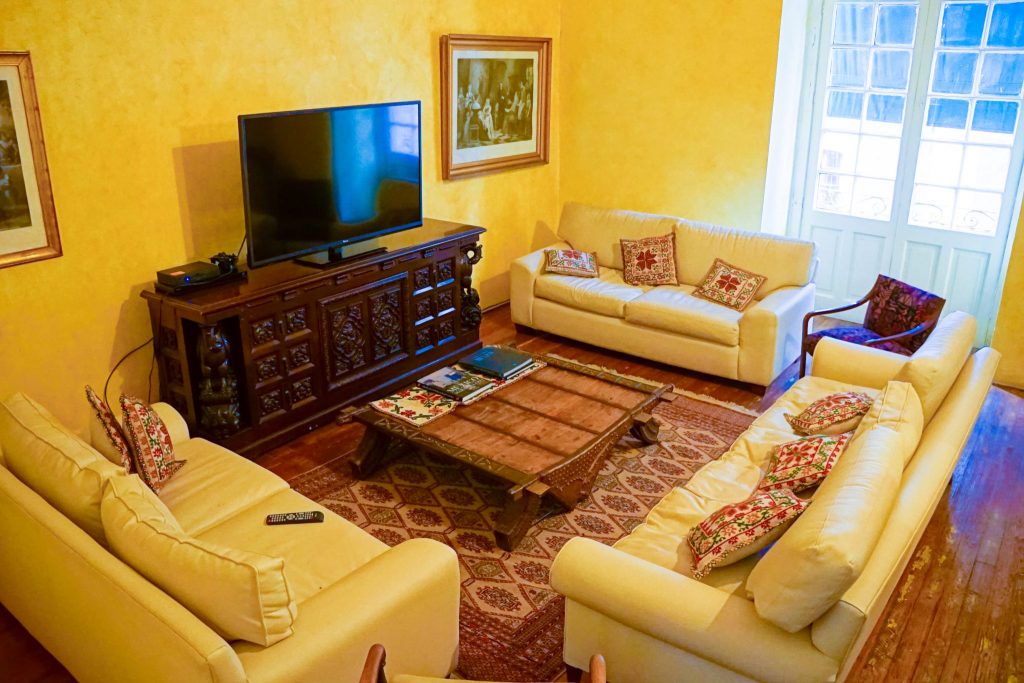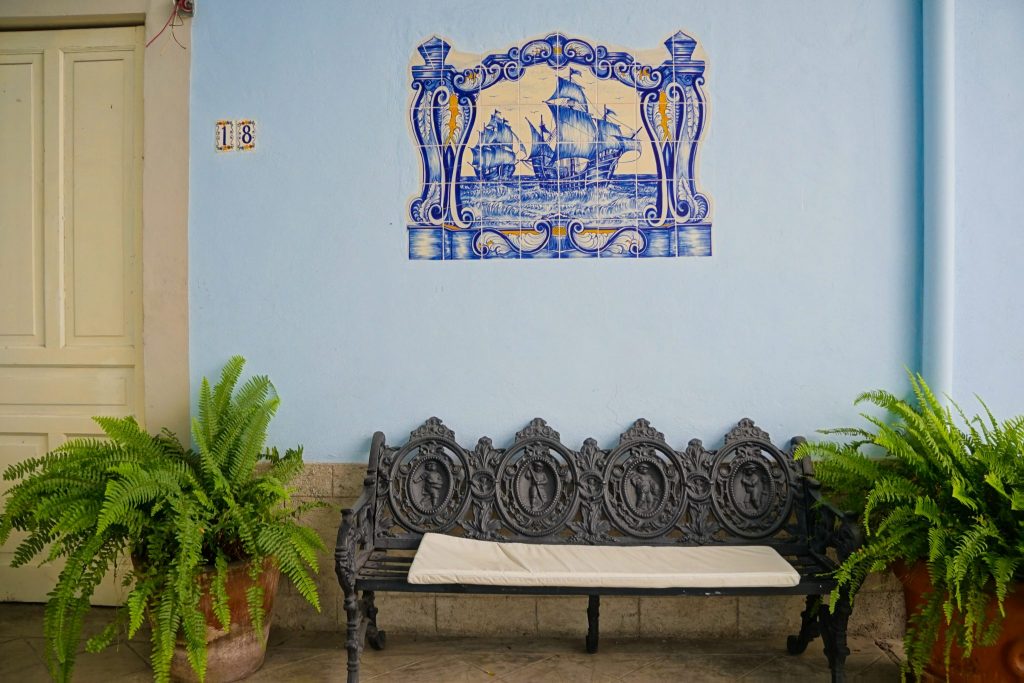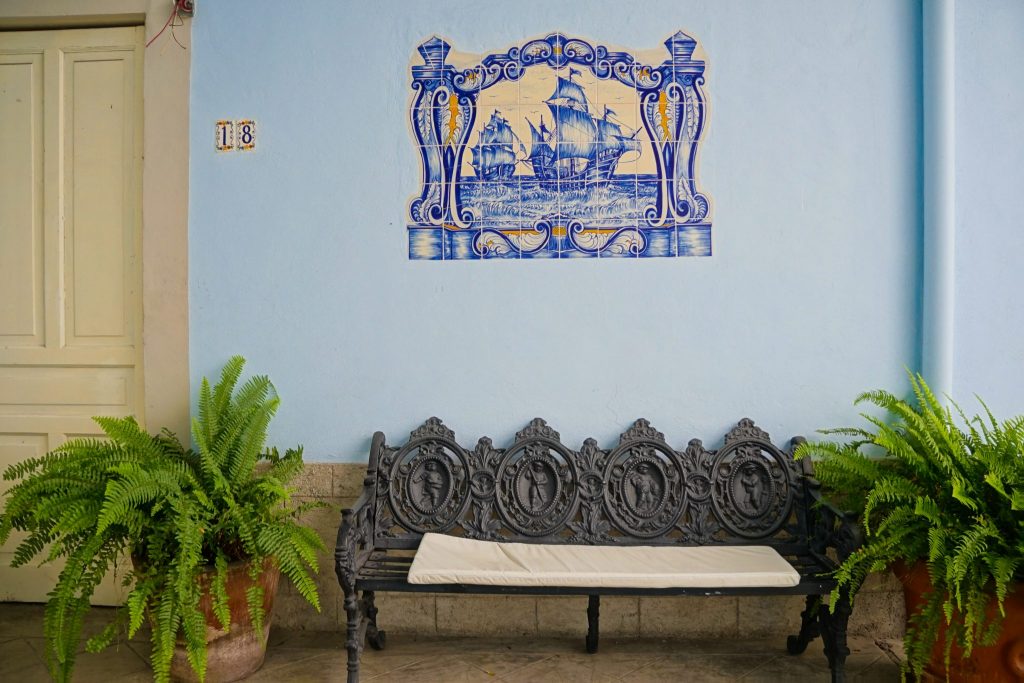 About Casa San Ildefonso Hostel.
Located directly in front of the famous San Ildefonso Museum  in Mexico city it is hard to imagine a better location for a hostel (and the heavy police presence because of the museum is very re-assuring!), when you can walk just a few minutes and find yourself at any number of Mexico Cities famous attractions – including the Zocalo, the centre of the Aztec universe! Inside the hostel however is just as interesting where the 19th century house has be painstakingly restored in order to keep it's original details and preserve it's overall feel. In many ways you will wonder why they didn't just turn it into a 5-star hotel as is so often done these days, but keep that quiet and just enjoy it while you can. With two internal courtyards to sit in and relax in the sun, this hostel always has someone around to start a conversation with and it's design encourages interaction.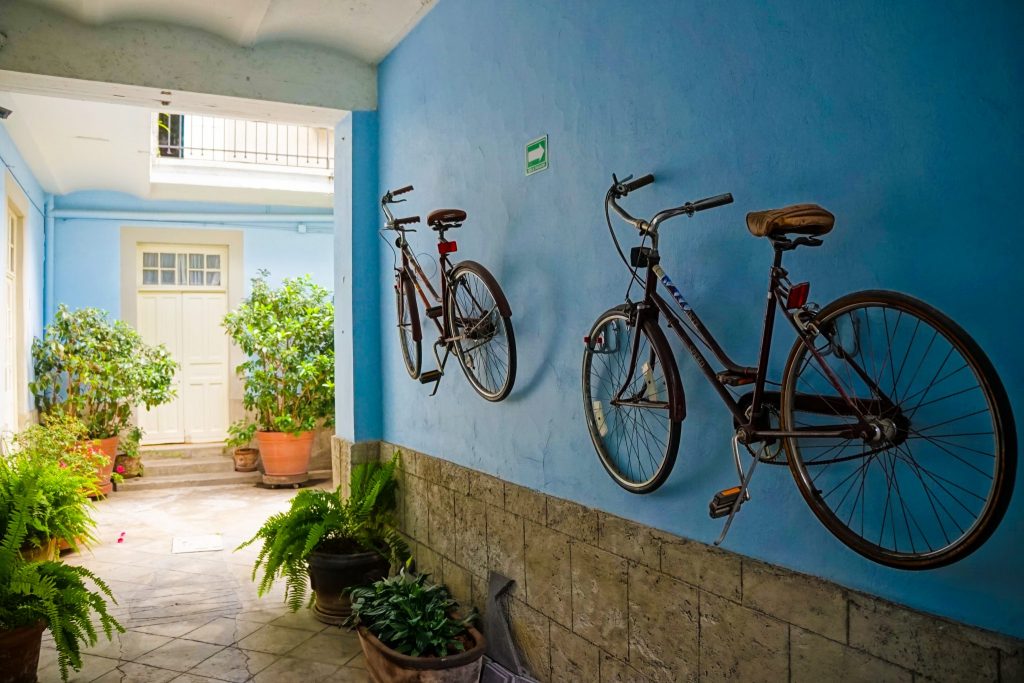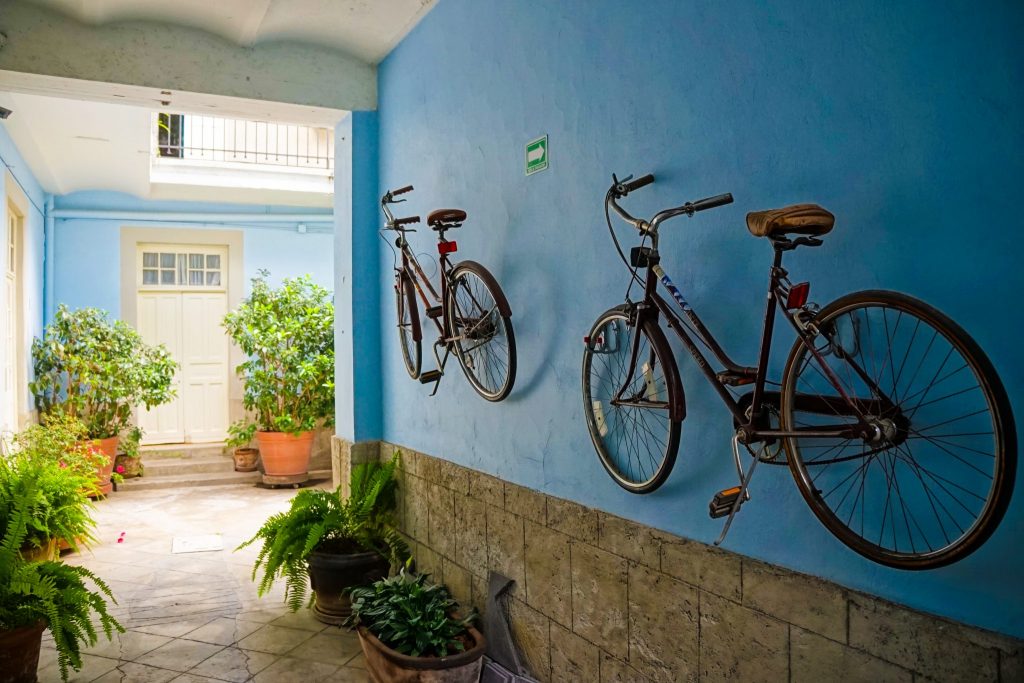 And as if Mexico City does not offer enough, Casa San Ildefonso is stacked with amenities to keep you entertained weather it is a rainy day, you're exhausted from the chaos or just want to relax for a day (it's fine – I get it! I have been known to spend days without leaving a nice hotel!). These amenities include a full TV room with a large flat-screen and comfortable sofas, 3 seperate WiFi connections that reach all common areas, basic cooking and food storage facilities, a poker table and a useful tour desk to help organize anything in the city. Oh – and of course one of the highlights: The included breakfast of coffee, bread, fruit, cereal and juice. What better way to start the day!
[photosetgrid layout="31″]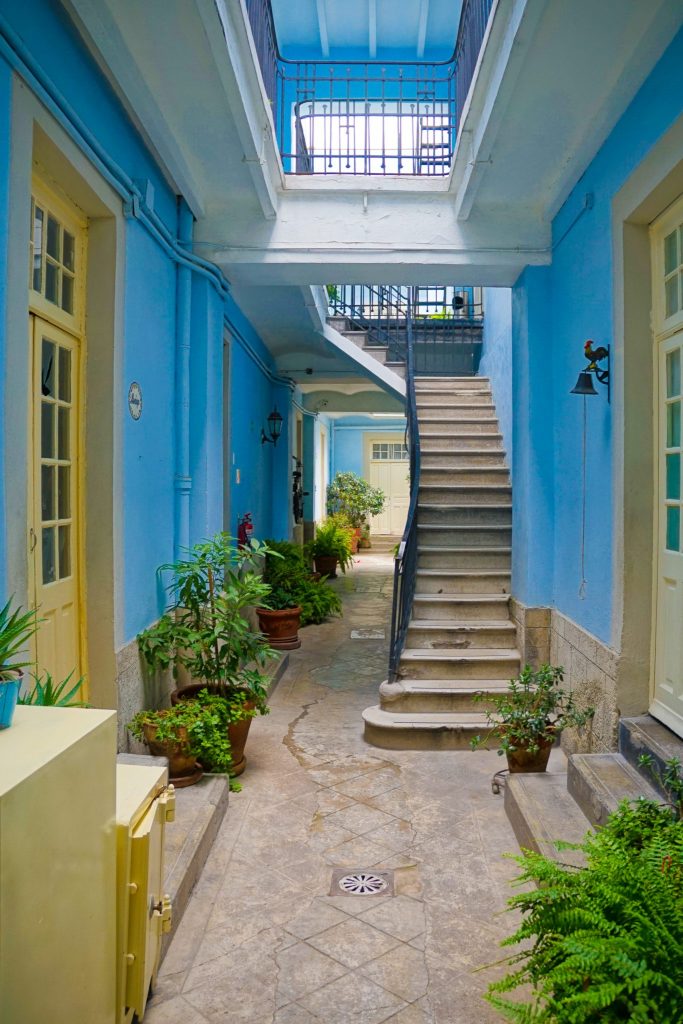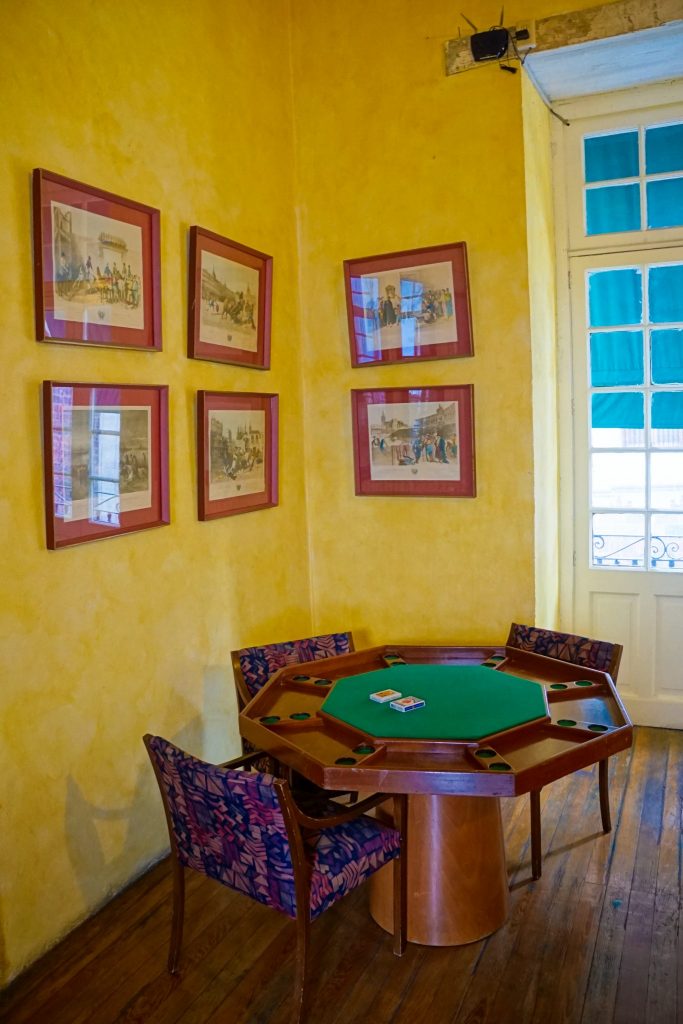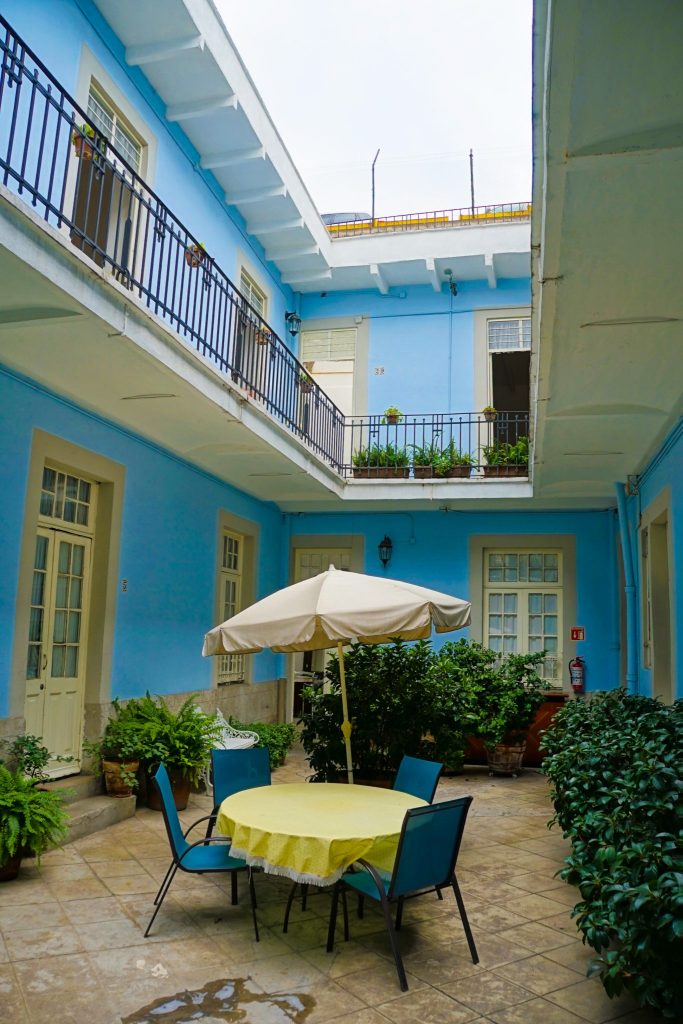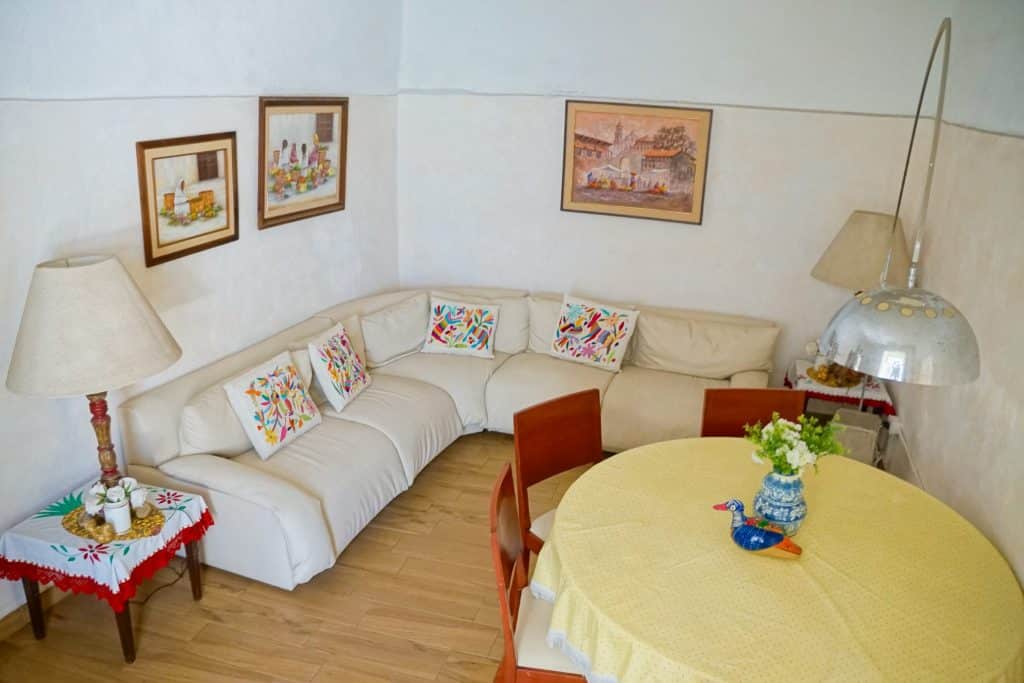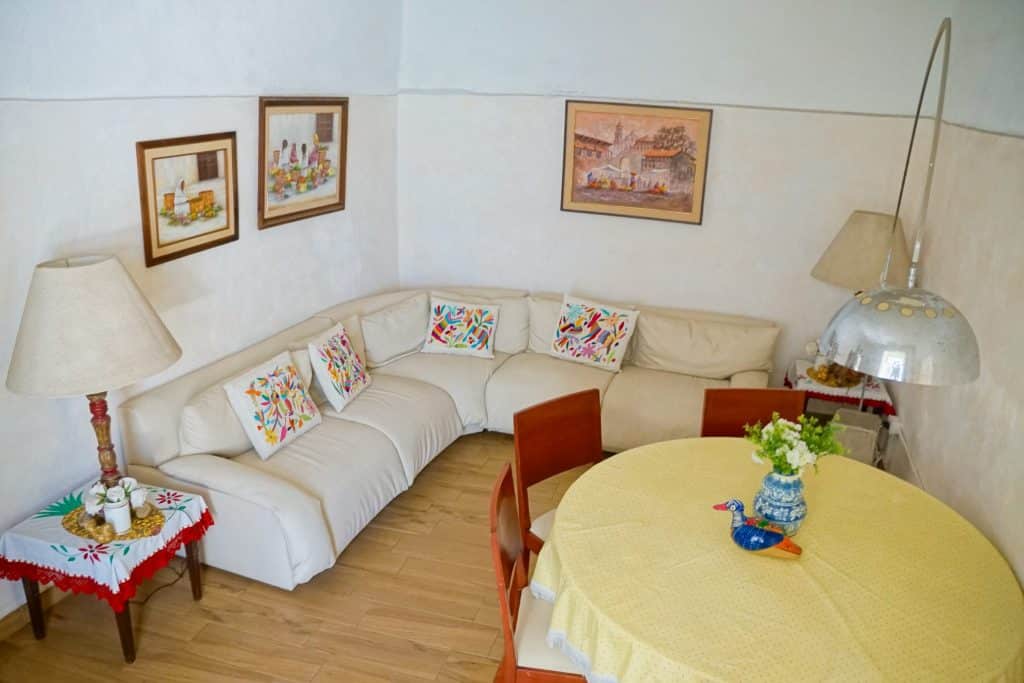 And if thats not enough there are also all these services on offer at Casa San Ildefonso:
Very Hot showers (Yes, I tested!)
24 Hour Reception
Bicycle Hire to take advantage of CDMX's great bike lanes.
24 Hour Security Guard
Plenty of Board Games To Use
Book Exchange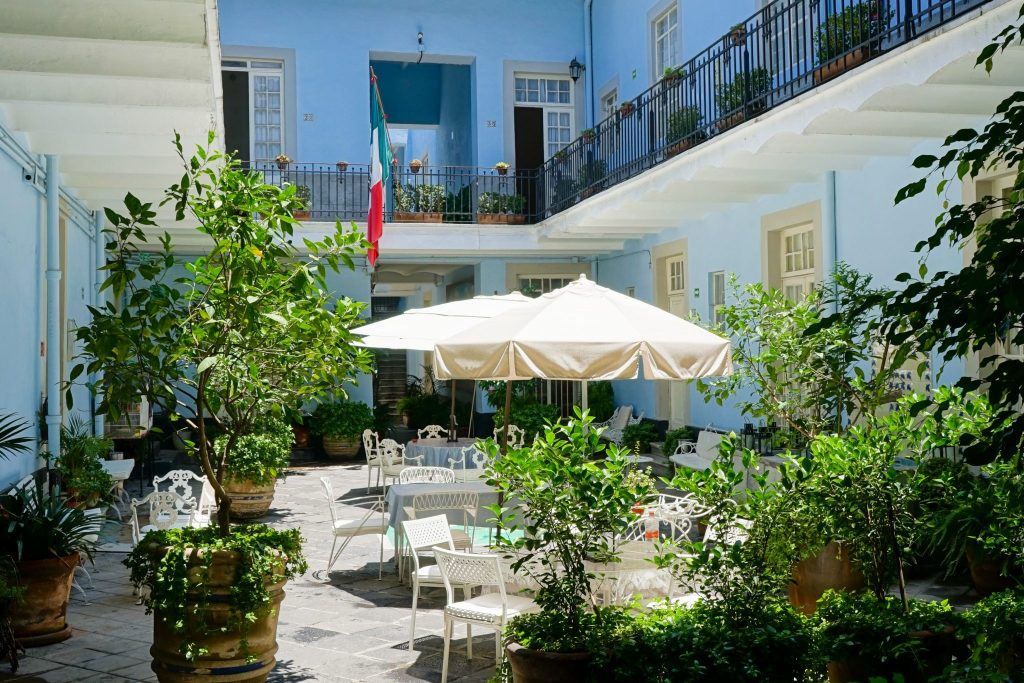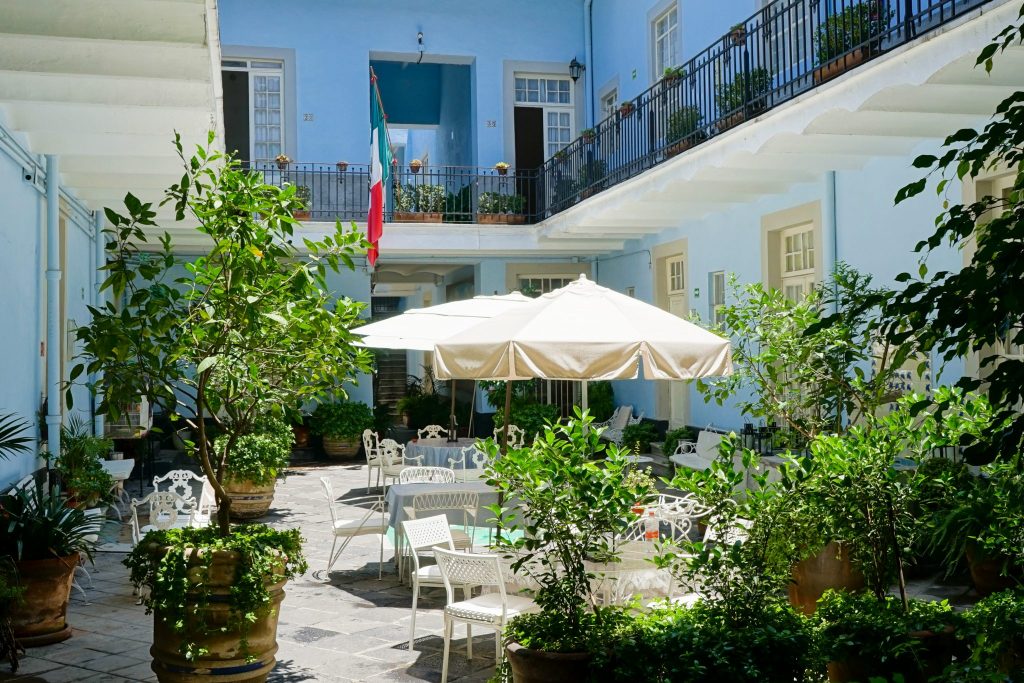 The Rooms of  Casa San Ildefonso are also another highlight as the high ceilings and thick colonial era walls leave a very lasting impressions (and make the rooms very quiet!). In the dorms there are all single beds with thick linens and towels provided + lockers for safe storage. This bears repeating: all single beds and no bunks!! Based on my research this is unique in Mexico City hostel dorms and they are also surprisingly spacious rooms for dorms where you are not falling over one another. There is also a selection of single, twin and triples rooms (with or without private bathrooms) to meet your needs are travellers and based on other guests opinions and my own experience they were very affordable and a nice alternative to other hotels due to the social aspect of the hostel, the unique building and breakfast!
[photosetgrid layout="31″]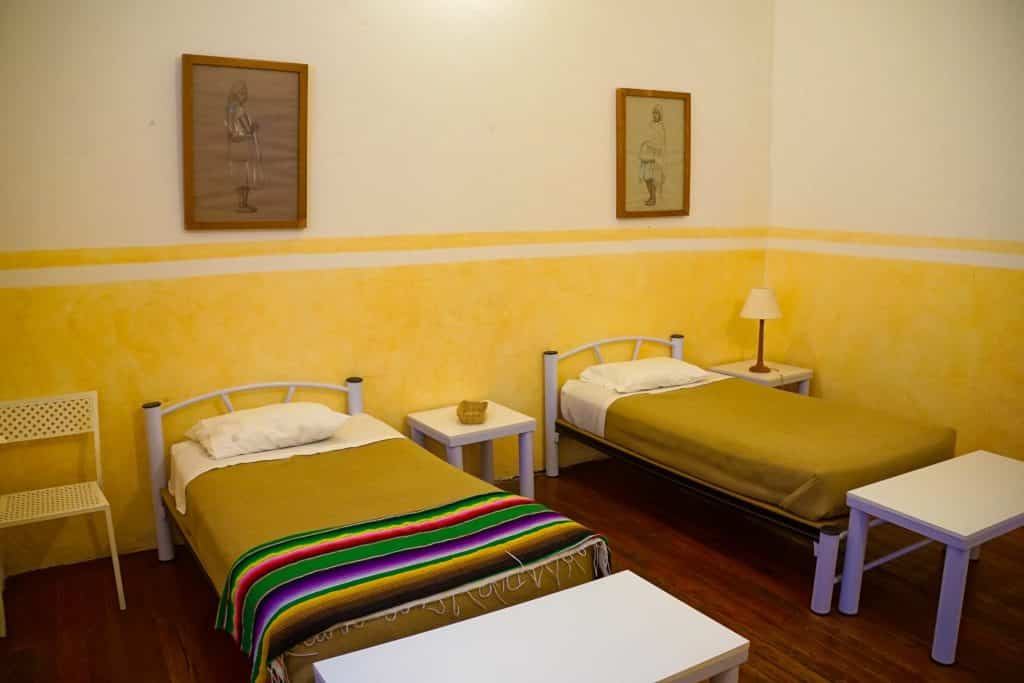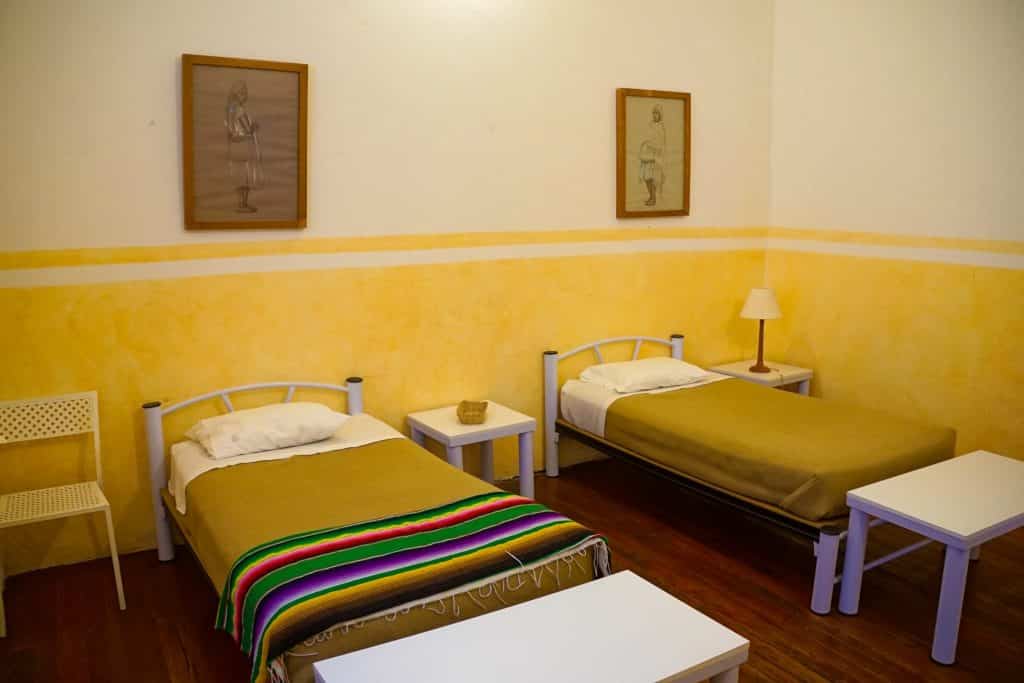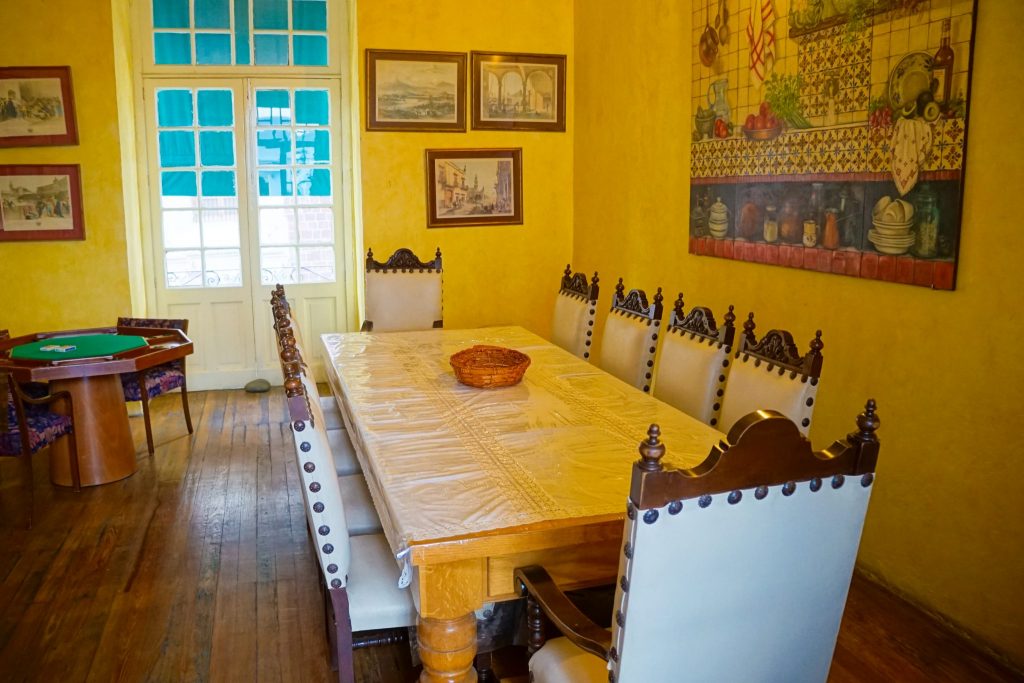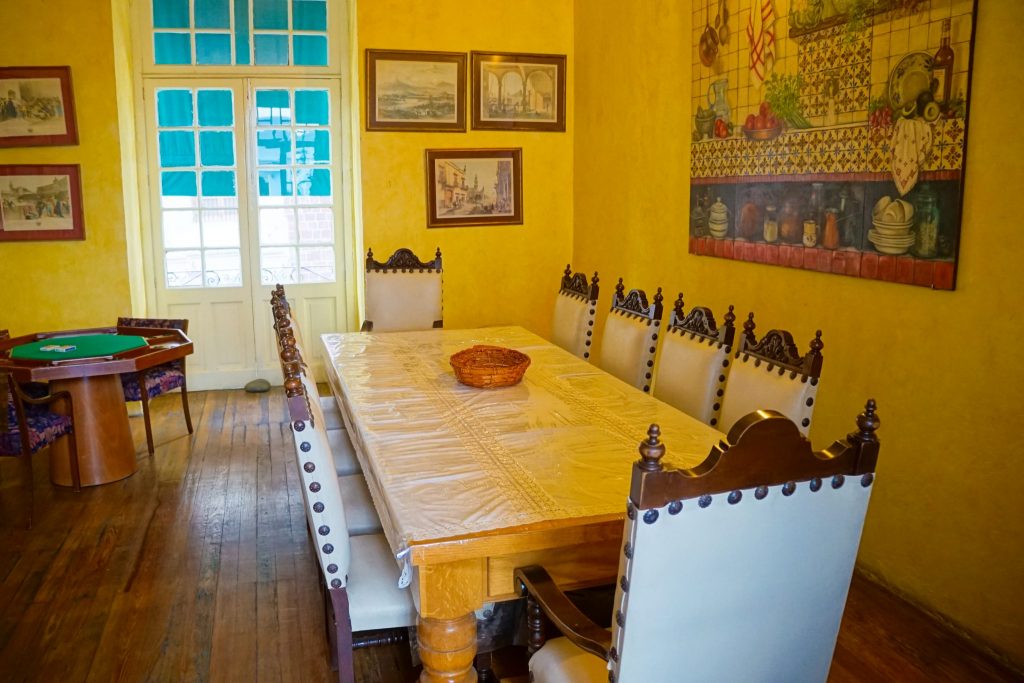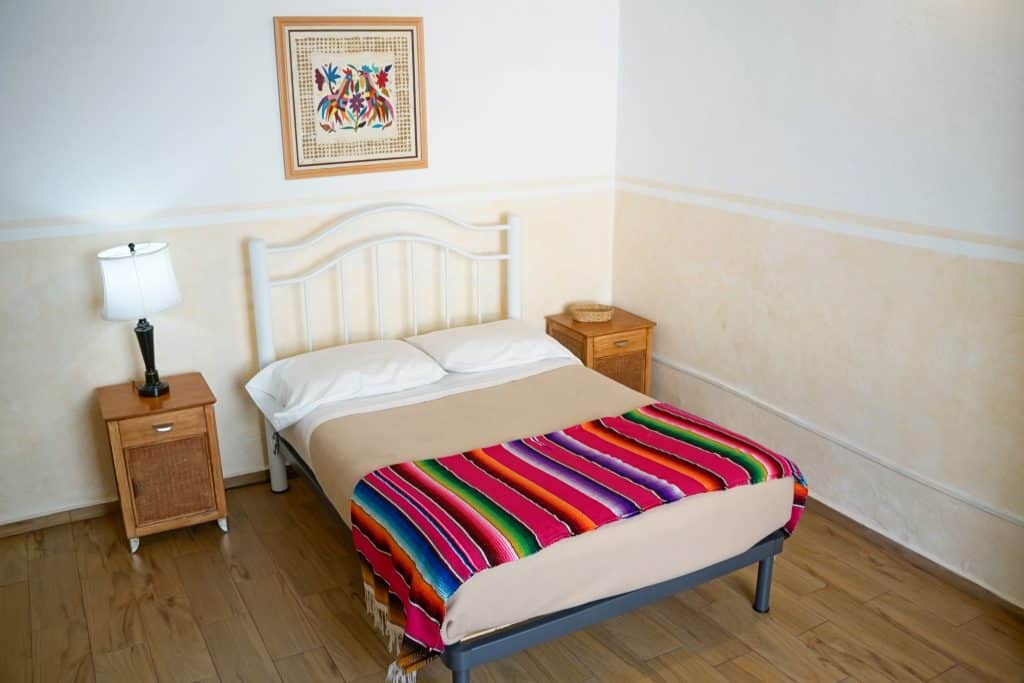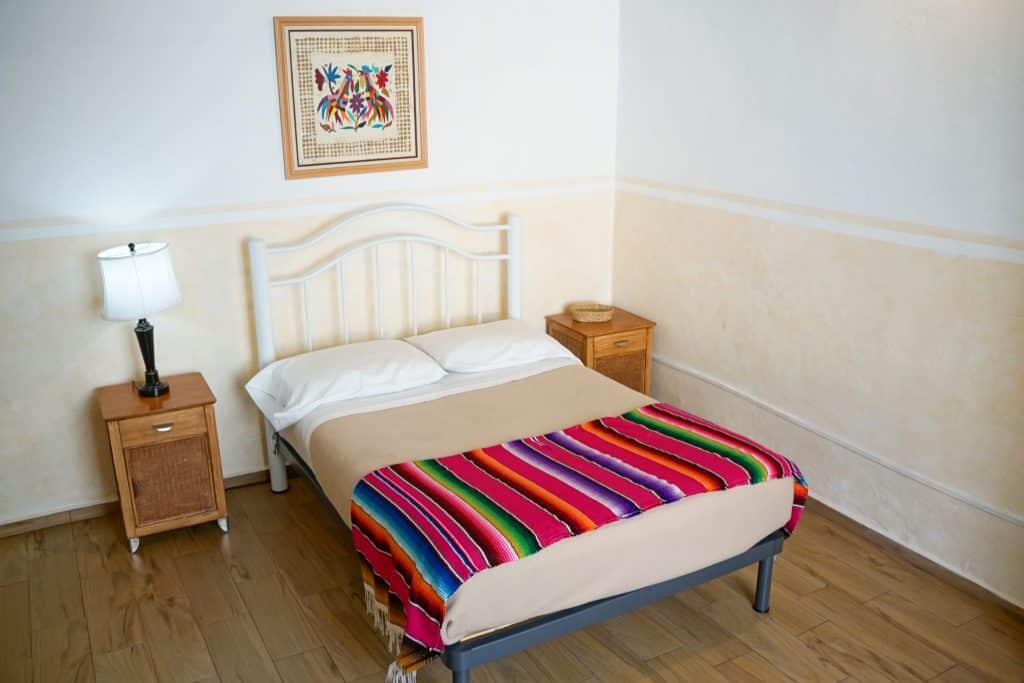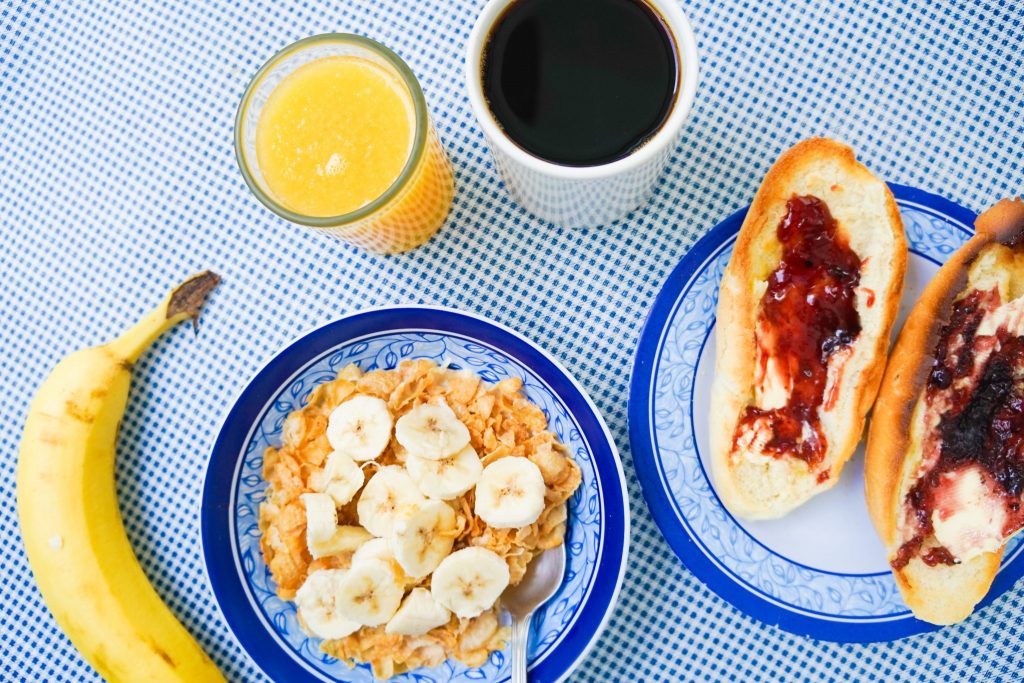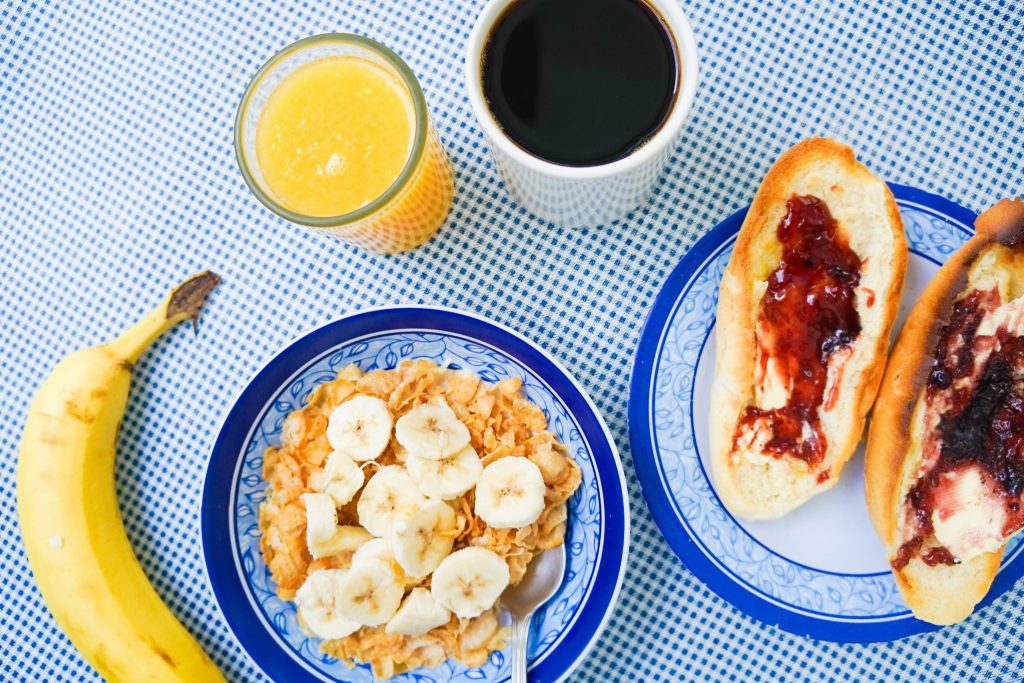 Exploring The Casa San Ildefonso Neighbourhood.
Of course a great stay doesn't stop when you leave the front door's of Casa San Ildefonso and right on your doorstep Mexico City offer's plenty of options of stay of at least 3 days. While I write about the Top 50 options for a stay in Mexico City separately here, just in this one neighbourhood around Casa San Ildefonso you can find vibrant street markets, streets-apon-streets of shopping, colonial buildings that will leave your mouth gaping, fabulous Mexican gastronomy, plenty of old-school Mexican cantina's, world-class museums and more. My favourite afternoon activity was simple to wander aimlessly in the grid blocks around the hostel, taking in all the unique sights and sounds of Mexico City – safe in the knowledge that no matter how lost I got, or tired, I was only ever a few blocks from Casa San Ildefonso, one of the best hostels Mexico City has to offer!
[photosetgrid layout="31″]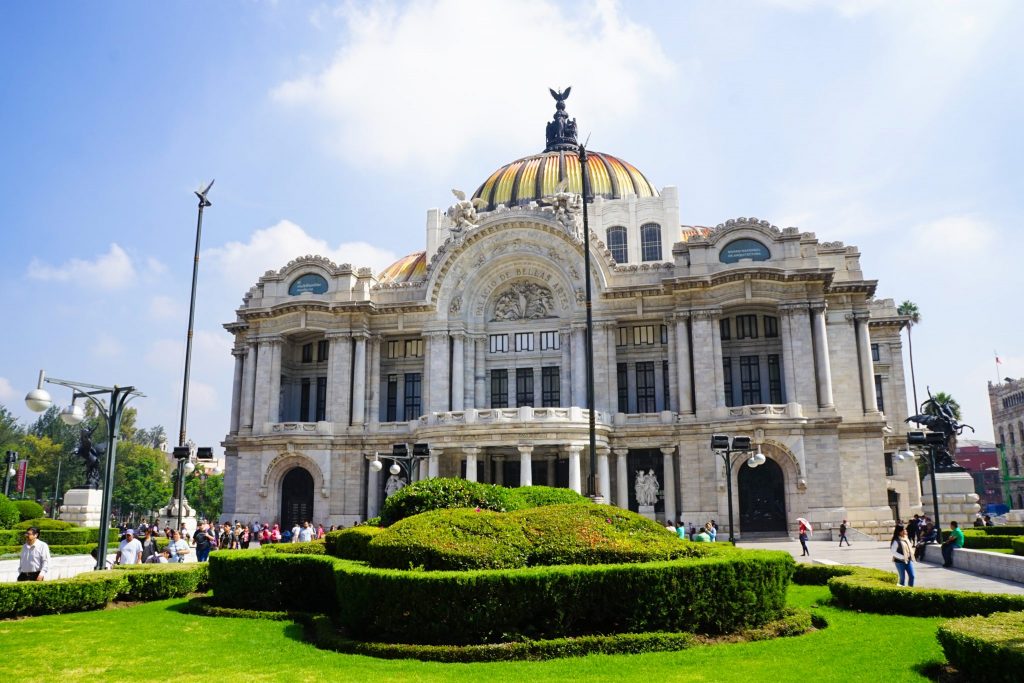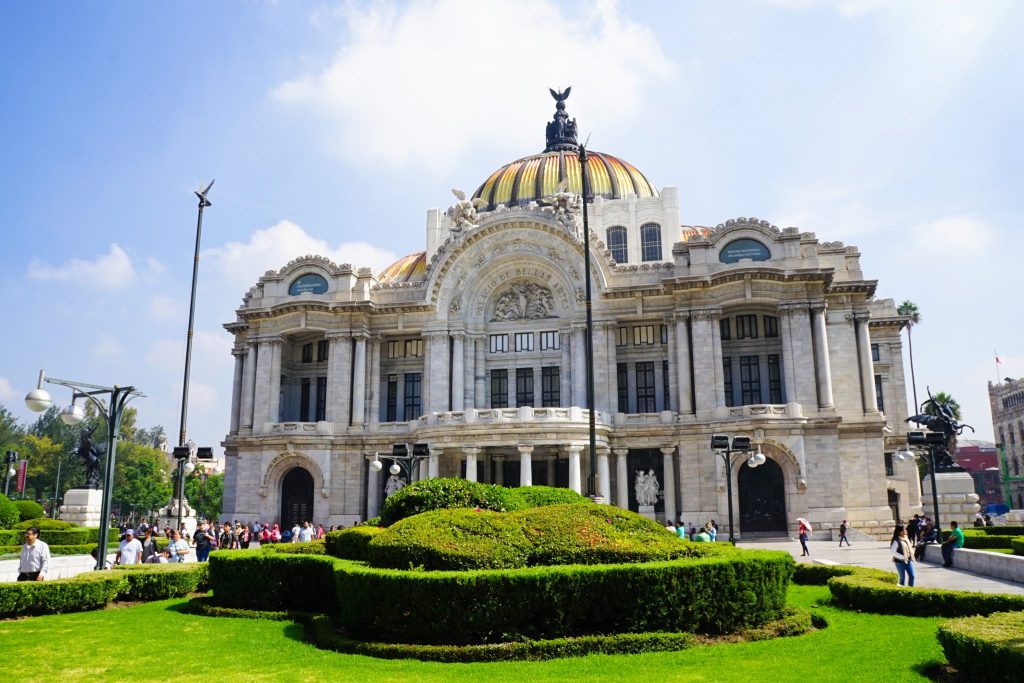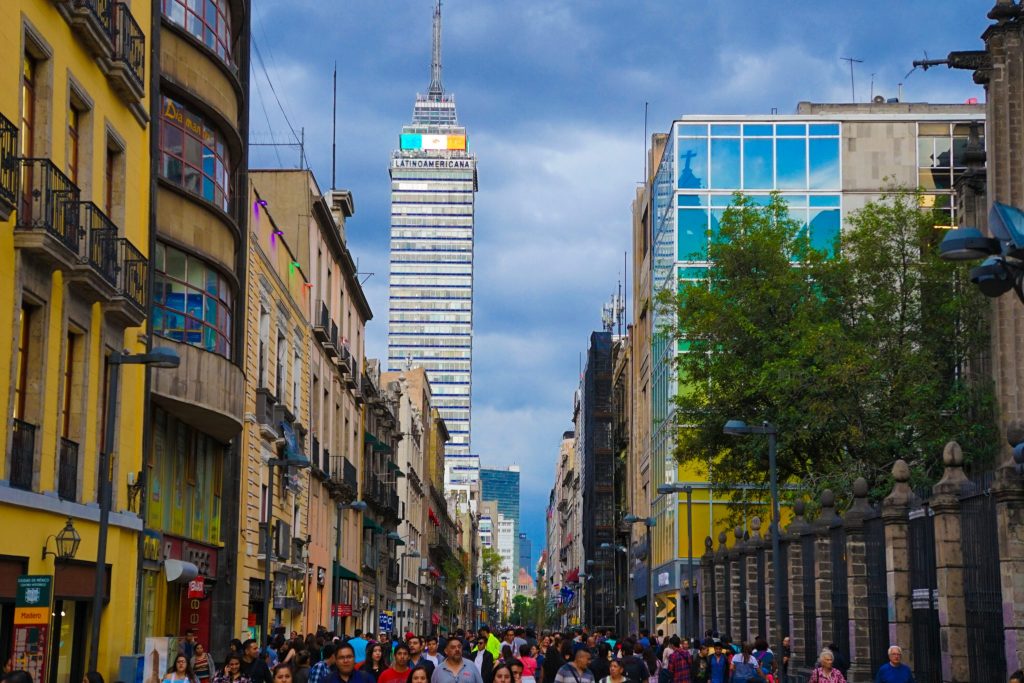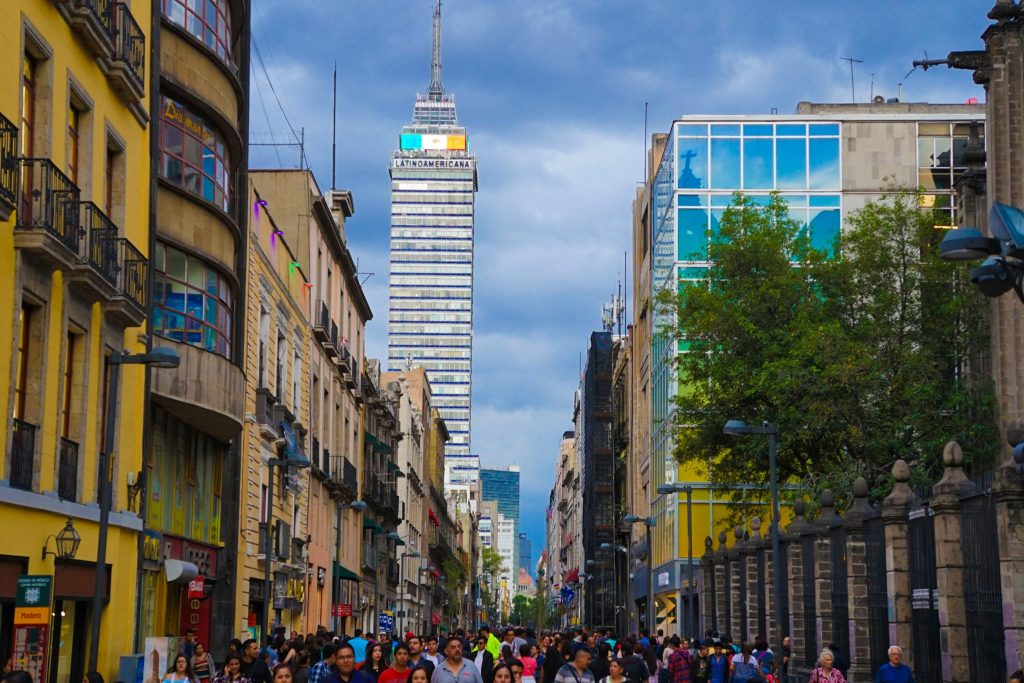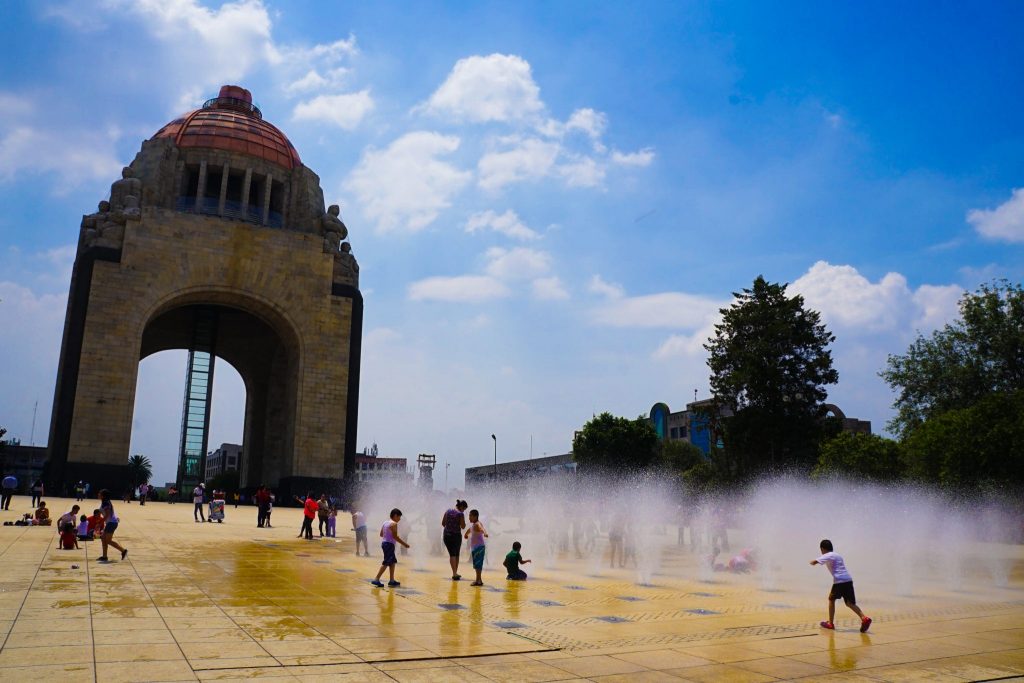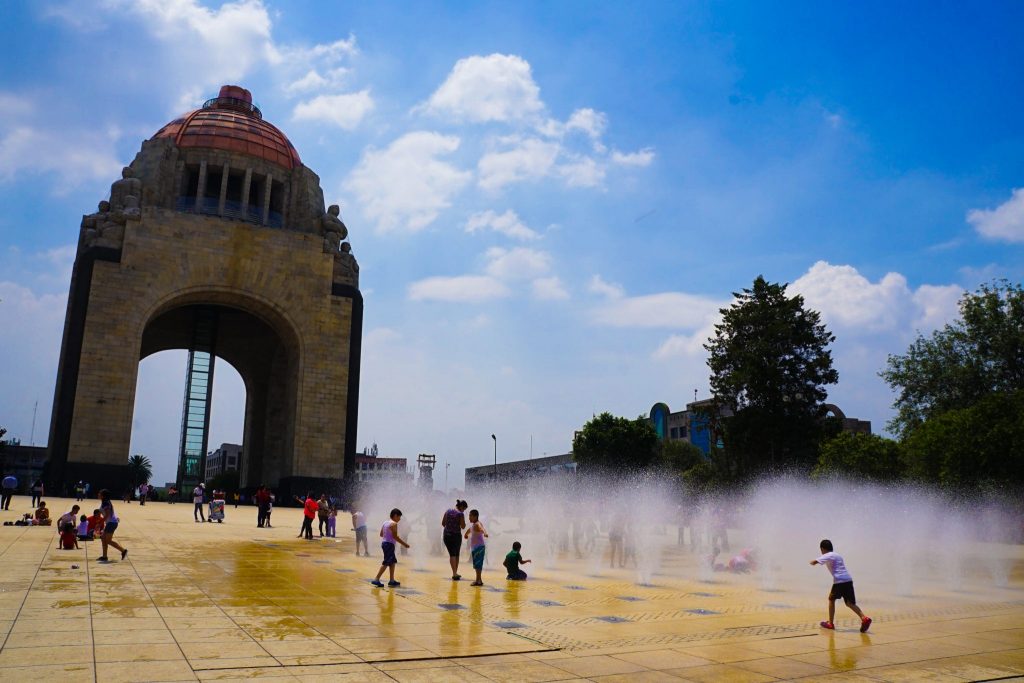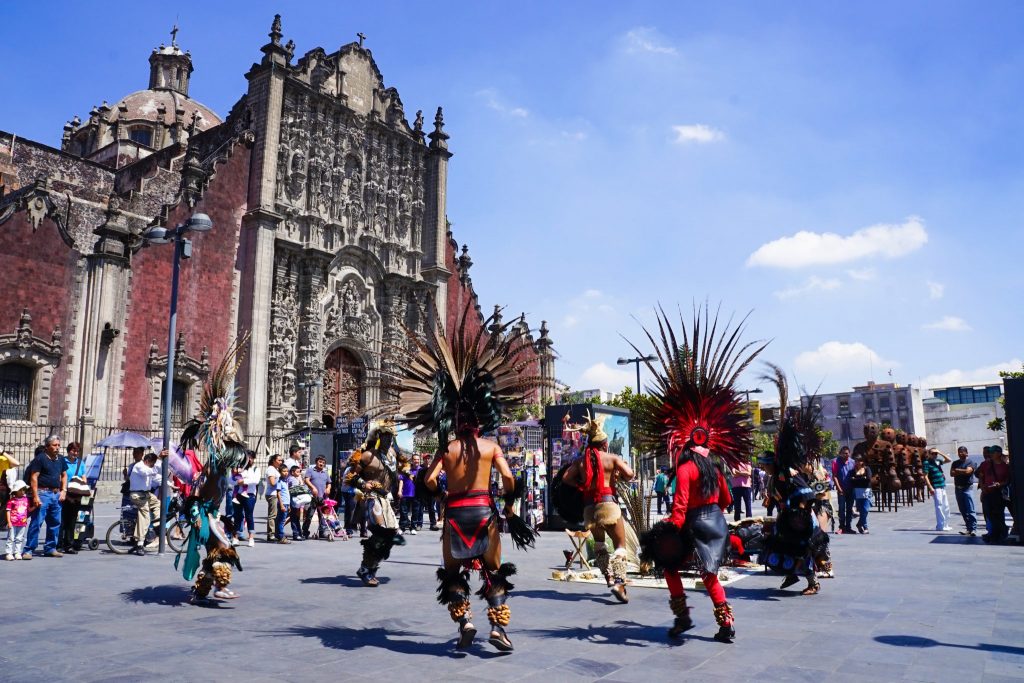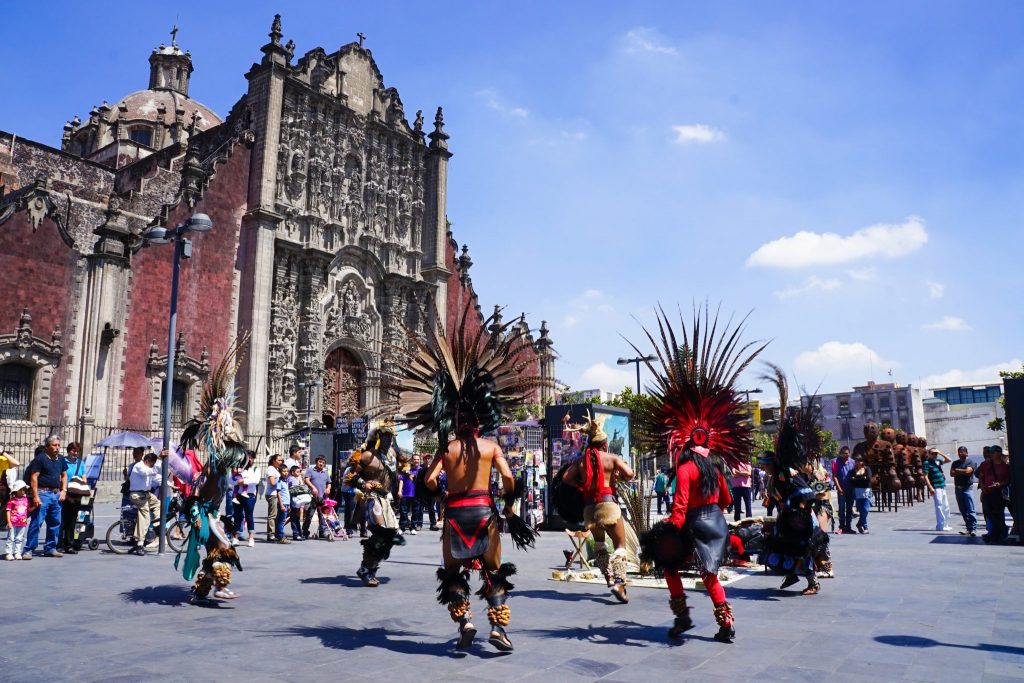 ---
I truly believe location and the right hotel or hostel can completely transform a vacation and Casa San Ildefonso ticks both box's perfectly for me making it easily one of the best hostels Mexico City has to offer! I loved Mexico City and everything it had to offer – but equally I will miss my slow breakfast in the quiet courtyard or chatting away with fellow guests into the night. I hope to be back soon! For now – you can see the latest availability and prices of Casa San Ildefonso here, and book early as weekends tend to sell out.
Oh – and don't forget to download UBER before your visit, it is a life-saver here trust me. Sign up here for a free $25 UBER Credit! 
Further Things To Consider Before Any Adventure
Now you're all set and prepared to explore our big wide world, why not sort out everything else out all in one go? If necessary for your travel plans make sure you have brought proper travel insurance, protected your privacy by getting a secure VPN, compared all the top hotel booking sites to find just what you're after, reserved an unbeatable rental car price and - of course - booked the best flight deals!
Or maybe just forget it all and go for a last minute cruise or effortless tour instead?
Many budget travelers (including me) indulge in worldwide airport lounge access, so we can experience luxury while still slumming it in economy. Naturally, we would never leave home without a more a more general travel guide since we couldn't possibly cover everything here!
Just add an adventurous attitude and plenty of smiles - they go a long way - and that about covers it all! Now go out, find your own path and don't forget to share your best inspiration stories with me on Facebook, Twitter, and Instagram...I'd love to hear from you!