Tucked away on a leafy side-street in the upscale district of Polanco is the Busué Hotel Mexico City.
Located within a stones throw of best restaurants, galleries, bars and of course the lush Chapultepec Park -Busué Hotel presents a unique boutique hotel concept which fuses great hospitality, art and design into a chic experience for the discerning world traveller.
As soon as you walk through the elegant entrance way – complete with traditional Oaxacan wall painting – you feel completely transported from what can sometimes be a very chaotic metropolis and into an urban oasis of neutral tones, good taste and crisp linens.
Housed in a renovated homestead, no expense was spared in creating this luxury accommodation while still retaining many of the emblematic details of the Old House – a rarity in Mexico Cities race for modernity. Beautiful wooden beams, exposed rock, an interior courtyard, winding staircase and high ceilings all come together to leave Busué Hotel with a unique sense of warmth and intimacy missing from its modern counterparts.
These details also explain why Busué Hotel continues to be a preferred space for Mexican and foreign visitors alike who are seeking an authentic accommodation, modern amenities and a chic-contemporary twist…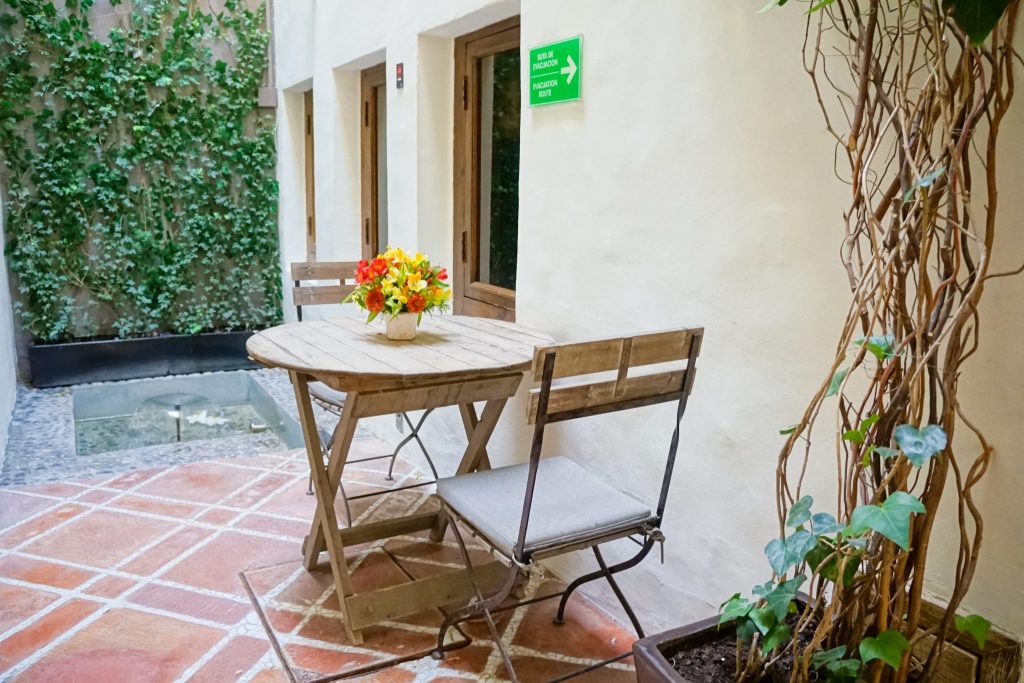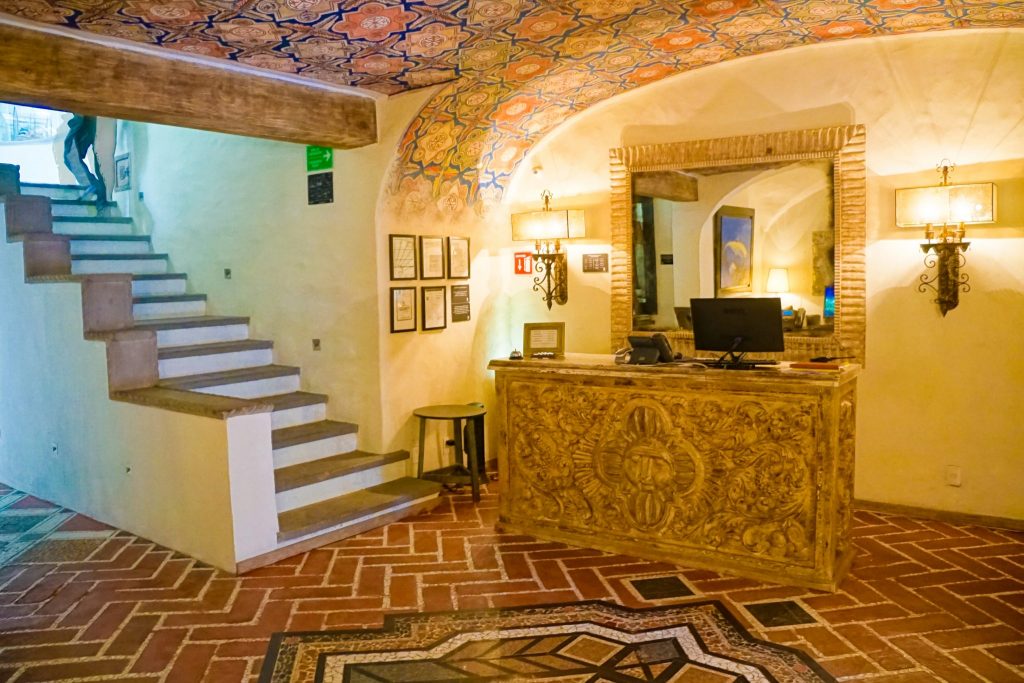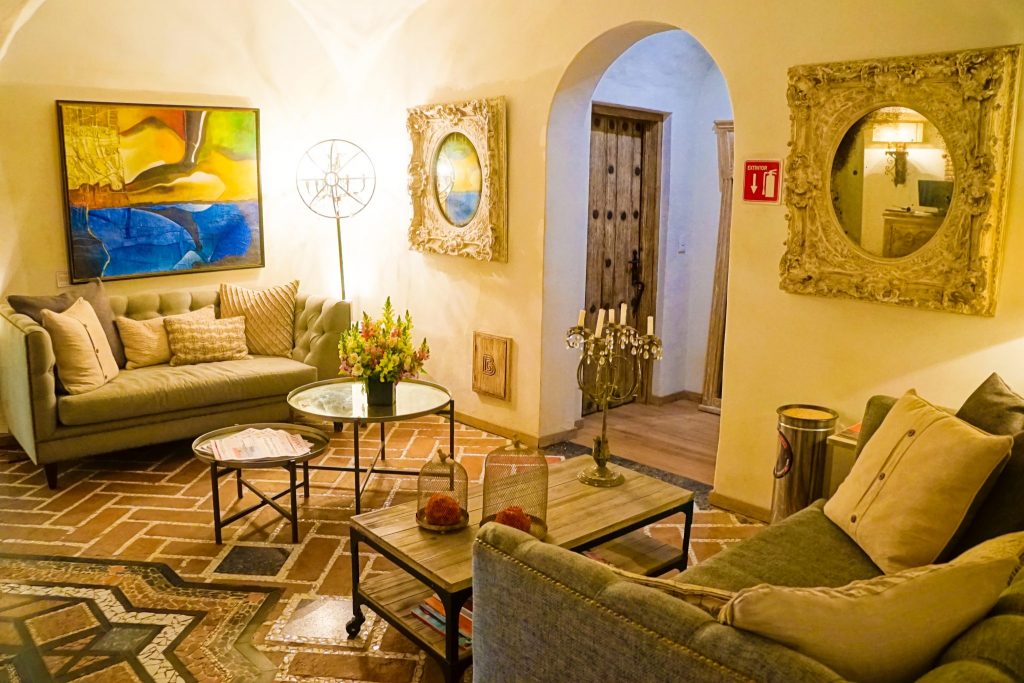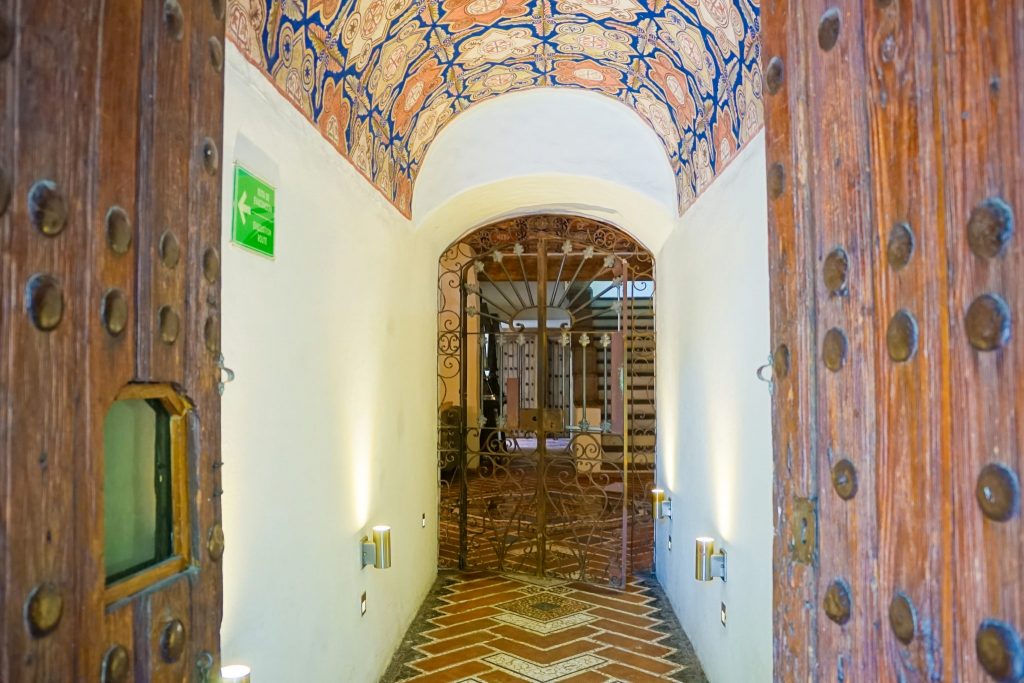 Busué Hotel Mexico City: Bohemian Luxury In The Heart Of Polanco
About Busué Hotel in Mexico City
Busué Hotel is located on a picturesque street just minutes walk from all the highlights of Polanco. A boutique hotel with 11 rooms, the building was previously owned by a famed Mexican news presenter but has since undergone modification so as to allow guests to feels welcomed in it's spacious, homely context while allowing for the unique services and hospitality you would expect from such a stay.
It's classic architecture yet modern design complement each other perfectly and you are often tempted to just stay in and relax. Luckily however you never need to travel far to enjoy the highlights of the area.
Plazas, streets, parks, colonial architecture, restaurants and cafes all line the surrounding street meaning that you are able to walk to almost anything ..though the central location of Polanco means getting anywhere in the city is a breeze.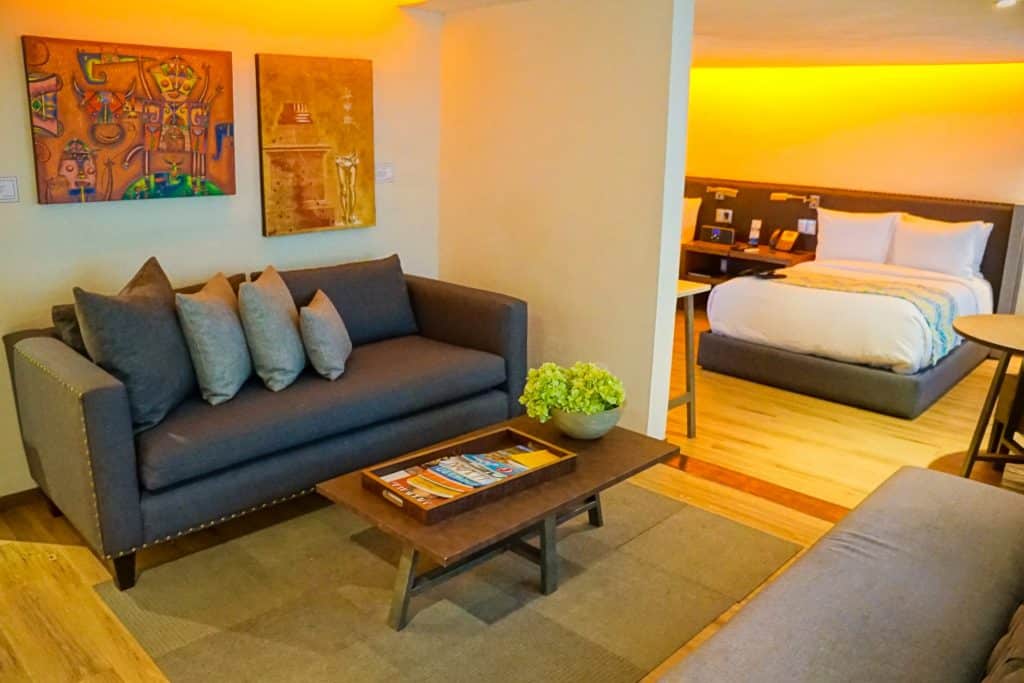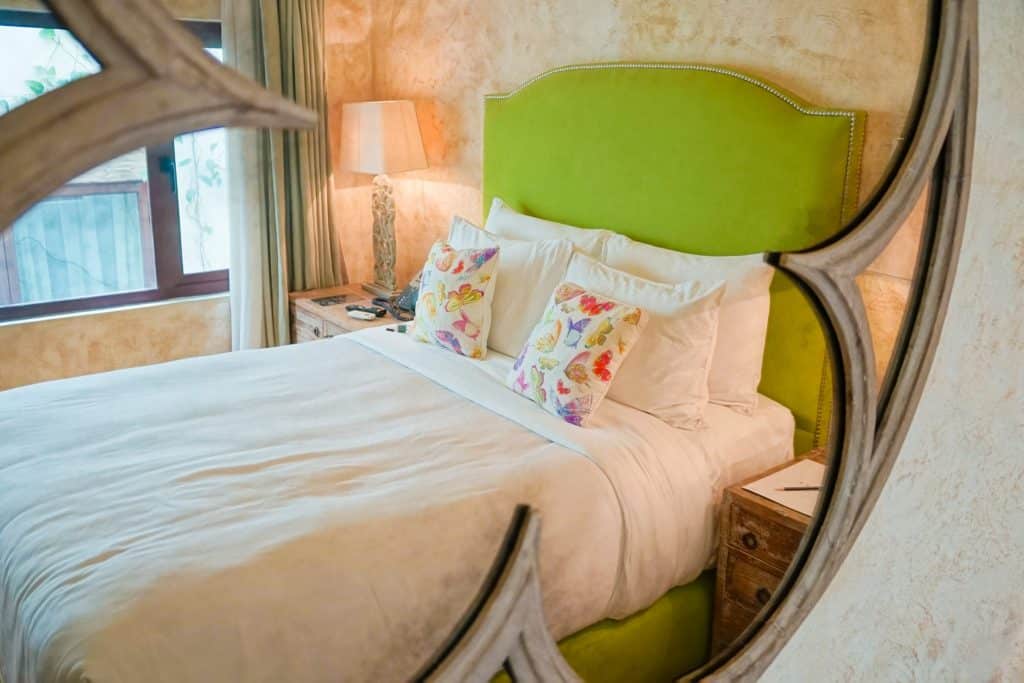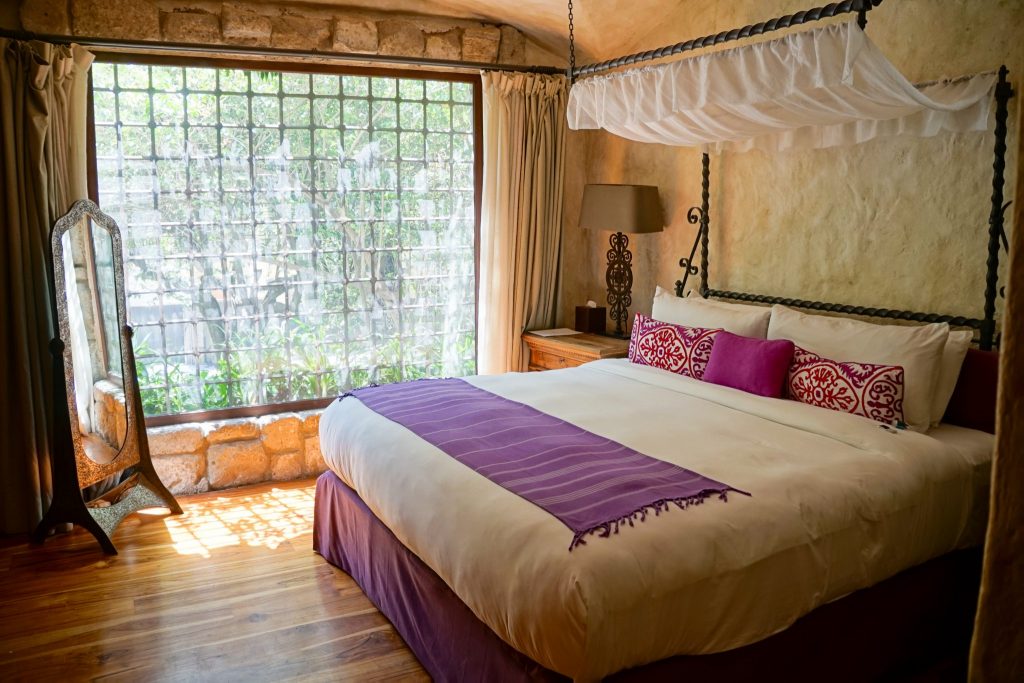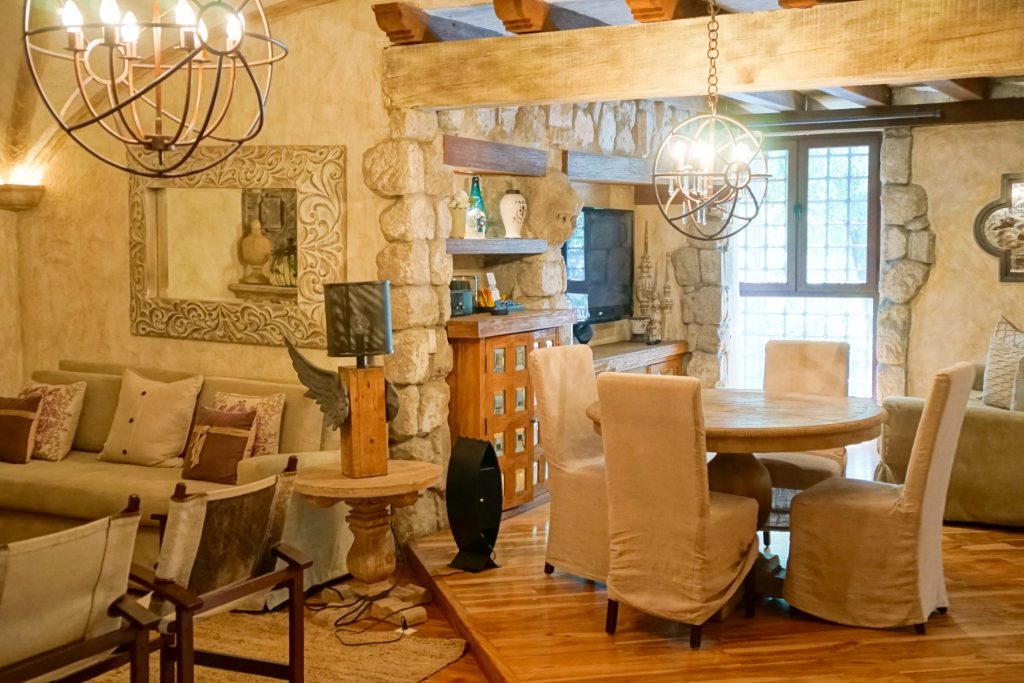 The latest in service and technology standards are used throughout, making for a discreet yet very attentive stay.
Breakfast can be served in your room in minutes or enjoyed in the internal courtyard, the shower is stocked with L'OCCITANE amenities, hotel staff are available 24/7. Busué Hotel continues to push the standards by providing a complimentary phone during your stay with data, international calls, maps and once touch dialling to the front desk meaning their world-class service can now be utilised by guests anywhere in the city!
Art is also central to the Busué concept and they host revolving art exhibitions and projects throughout the main areas and rooms with famed Mexican artists like Fernando Andriacci, Coronel Javier Juárez and Byron Galvez.
Classic details fused with the modern service, Busué Hotel re-defines boundaries and amenities while keeping true to its small boutique roots and personal service standards.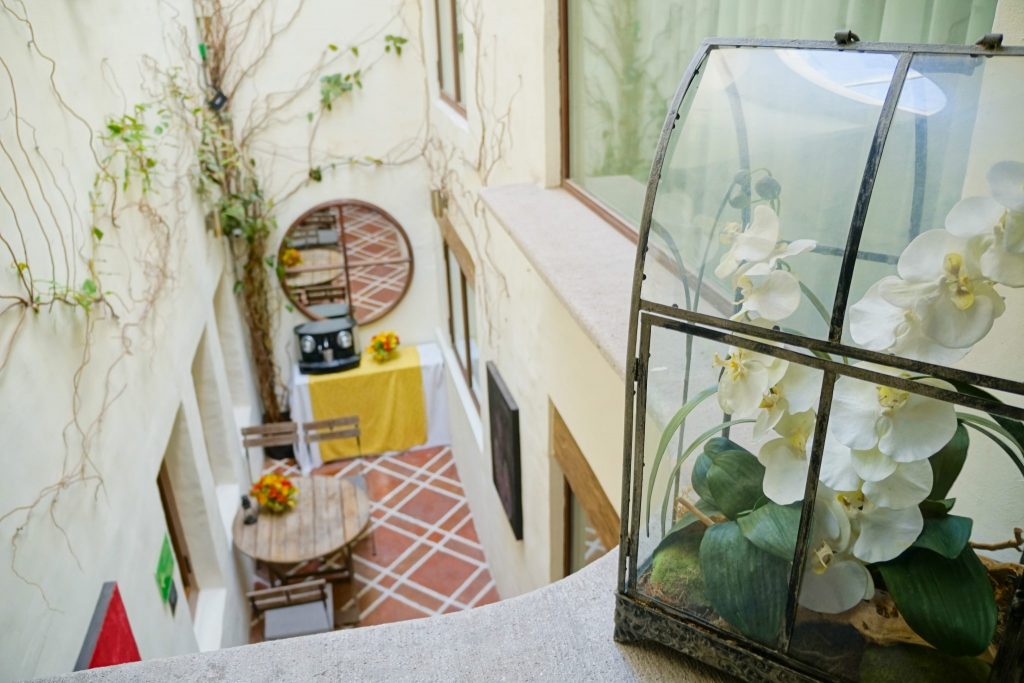 The Rooms Of Busué Hotel Polanco
The Rooms of Busué Hotel are exactly what you would expect given the high standards of the hotel – spacious, luxurious and a twist of bohemia to keep things interesting.
Luxury and privacy are clearly some of the key design principles here – and with 11 rooms, exquisite details was clearly taken throughout to ensure a unique experience in every stay. Especially notable was the seating area in every room, allowing for privacy even between guests or to allow visitors, while the large shower with inlaid stone and lush high-pressure nozzle leave you feeling completely relaxed and serene.
Set back from the street, and with a quiet internal staircase, this is one of the few hotels in my 3 month stay in Mexico that I did not hear any noise at all, allowing for a recharging sleep, uninterrupted on white Egyptian cotton 500 thread count sheets.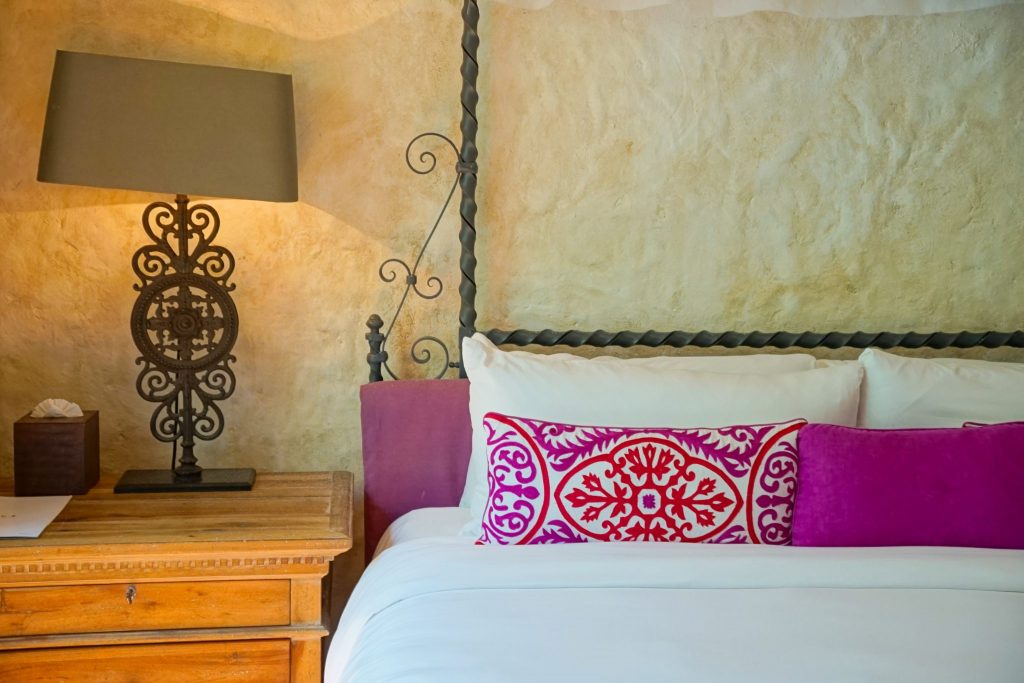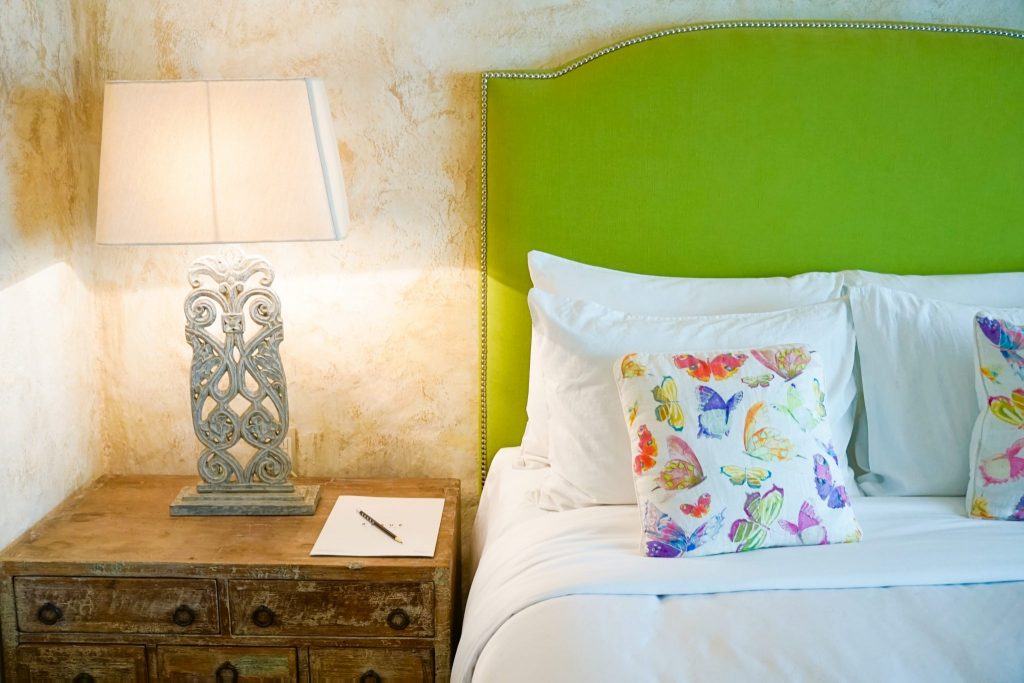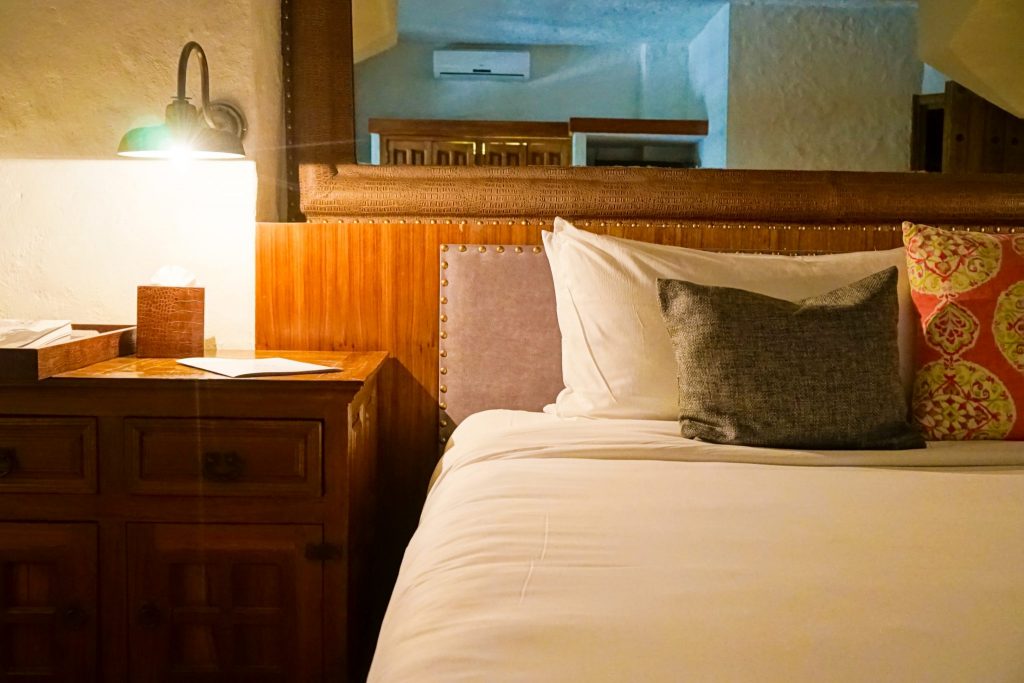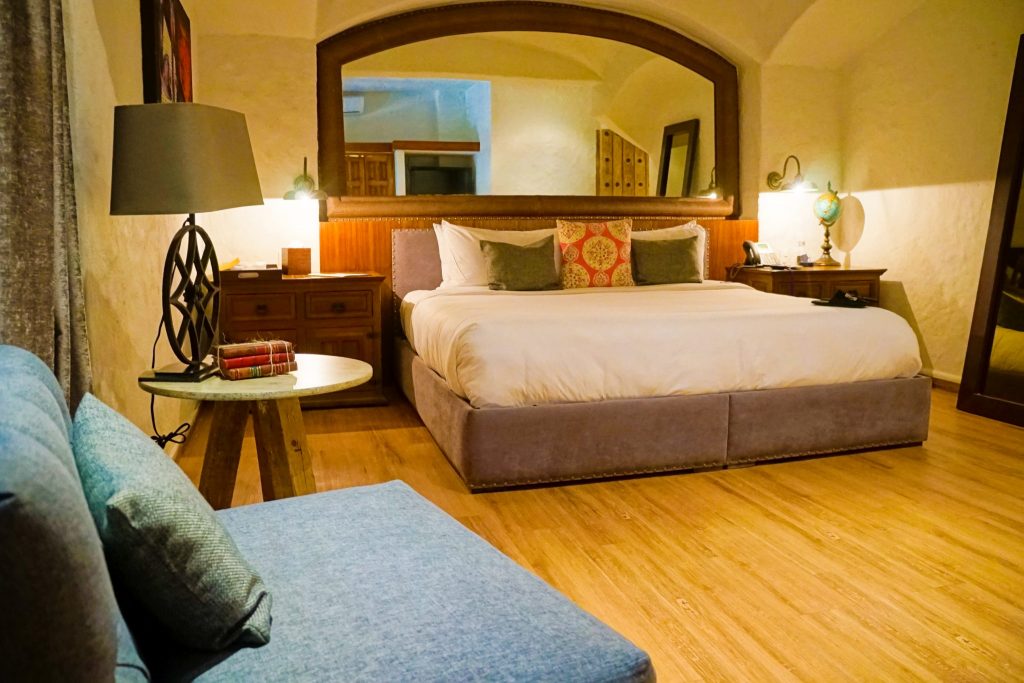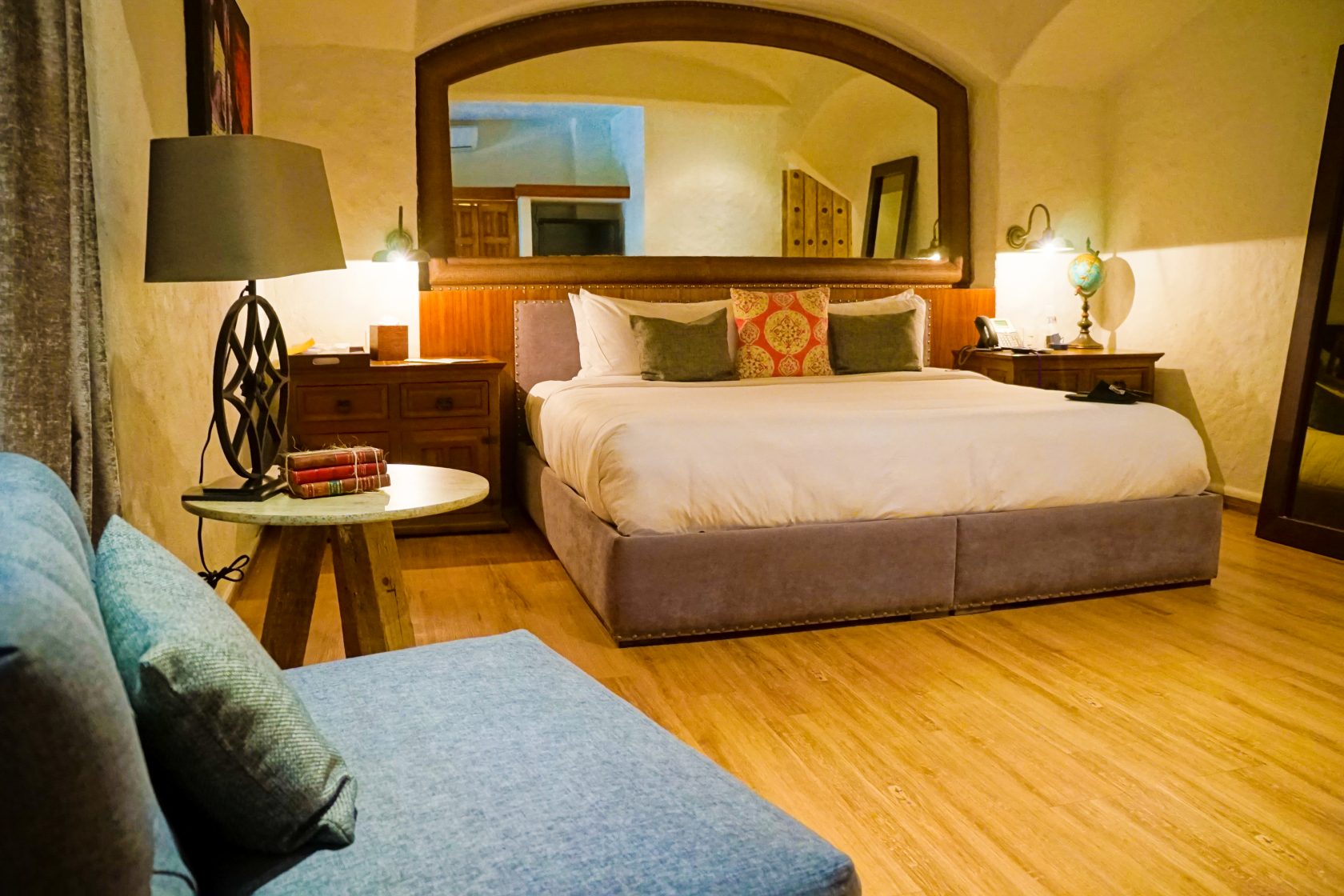 For those looking for a little something extra, with a unique air of elegance and exclusivity – I would recommend the Presidential Suite here, the most luxurious accommodation on the property.
Its hardwood floors and use of raw stone throughout hark back to the golden era of Mexico and it's living room, dining, two bedrooms and bathrooms make it perfect for any number of uses. I especially loved the detailed ornaments with and the view over the leafy street below.
Surely there is no better hotel suite in Mexico City with a mix of rustic, old world charm and new-age design and conveniences. Rest assured however, all eleven rooms here will provide you with an unforgettable stay.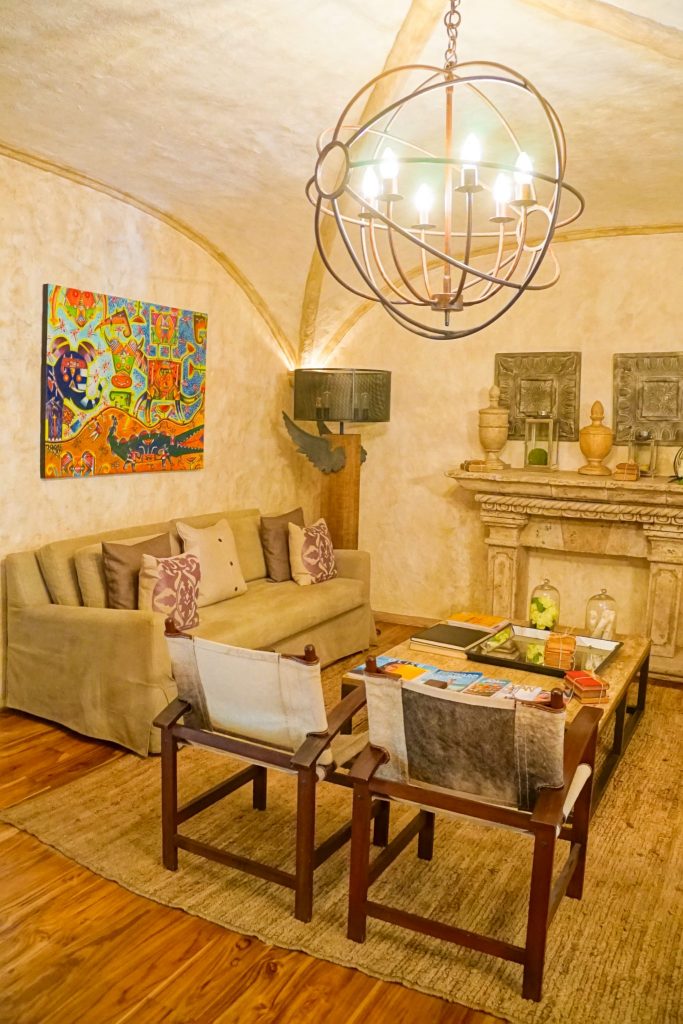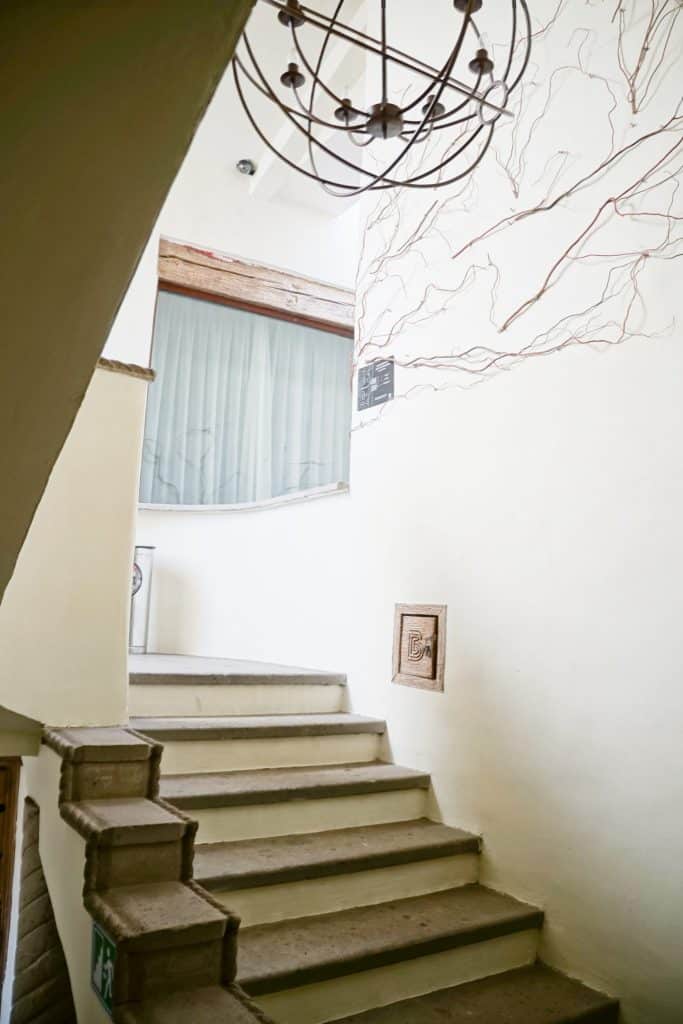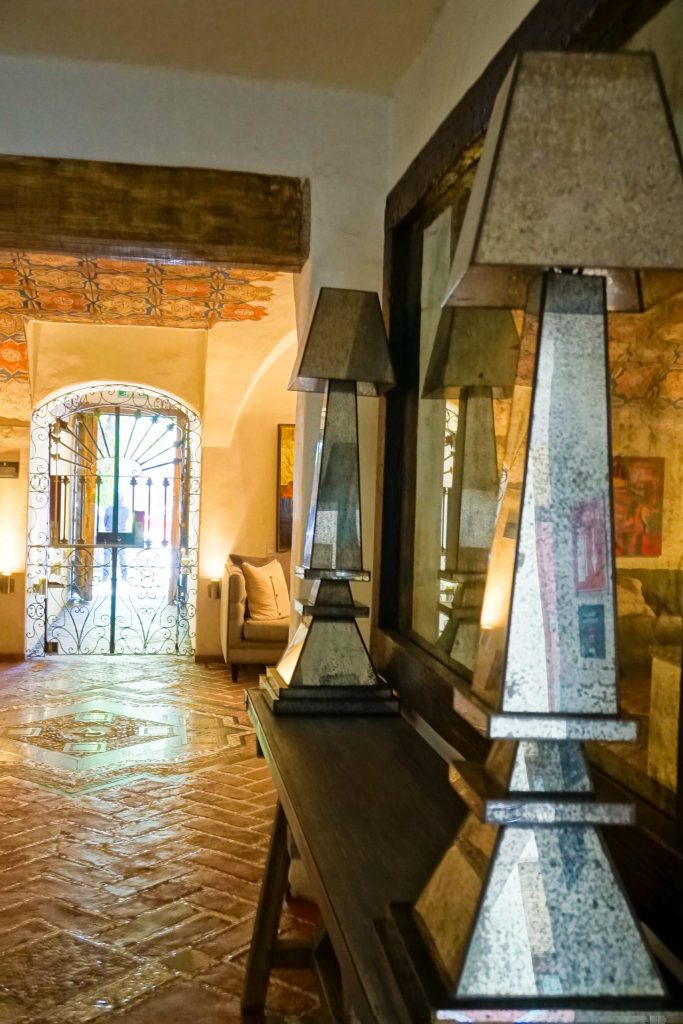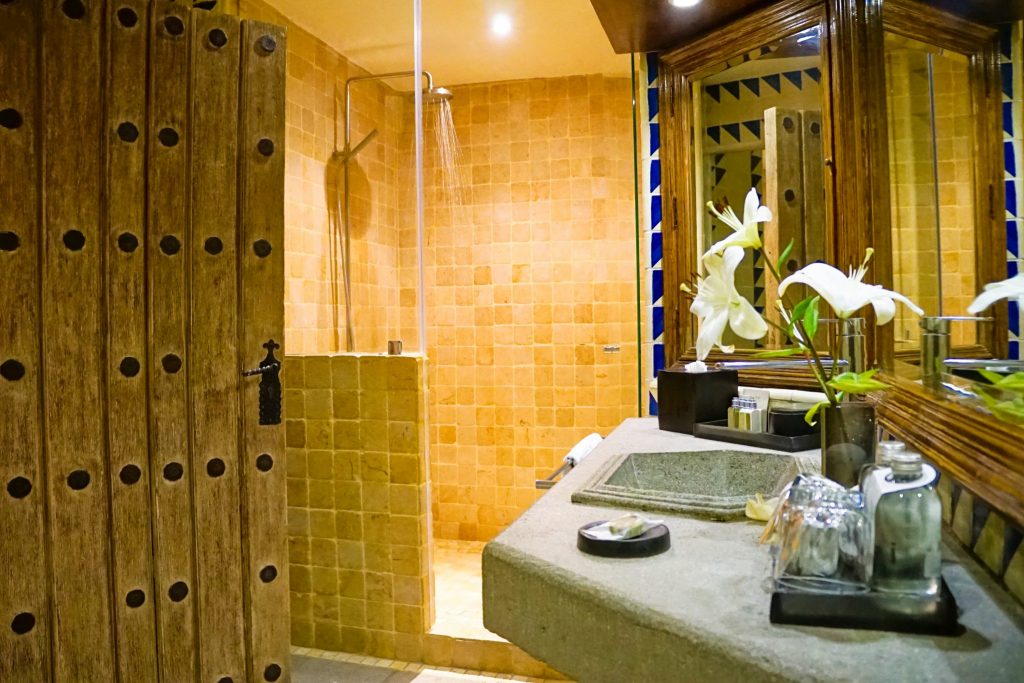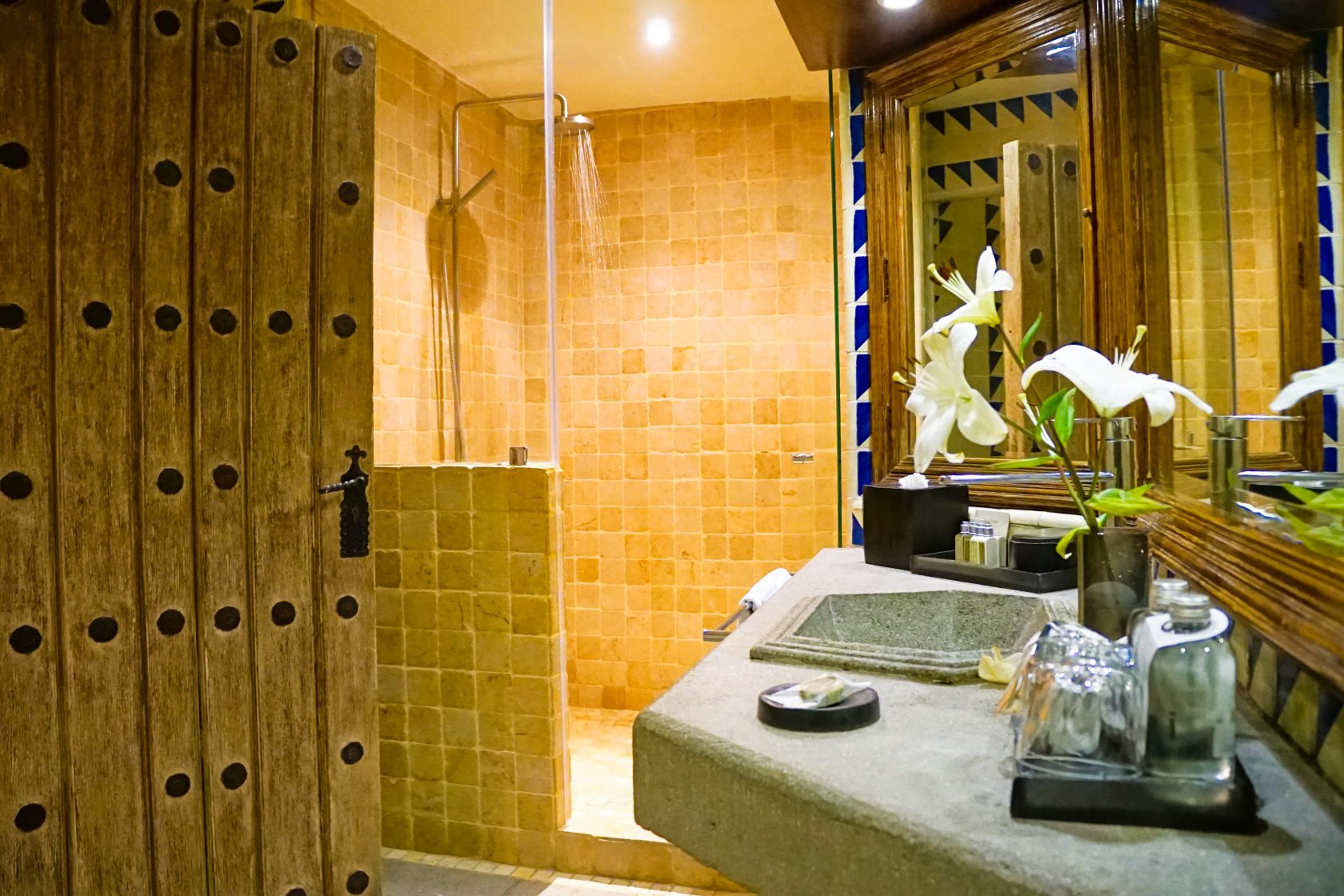 The Amenities Of Busué Hotel Mexico City
As you would expect in such a fine hotel, the list of amenities is quite exhaustive but two in particular stand out as innovative and true highlights. The first was the free yoga classes at nearby AgoraLucis, a beautiful space with on-site organic restaurant, shop, outdoor dining area and of course various yoga classes.
We took advantage of this space twice in our visit and loved the atmosphere and ease of it all, simply ask the front desk for the class schedule and they will book you in to whichever you like.
A great way to start or finish the day (and the acai bowl there is out-of-this-world!).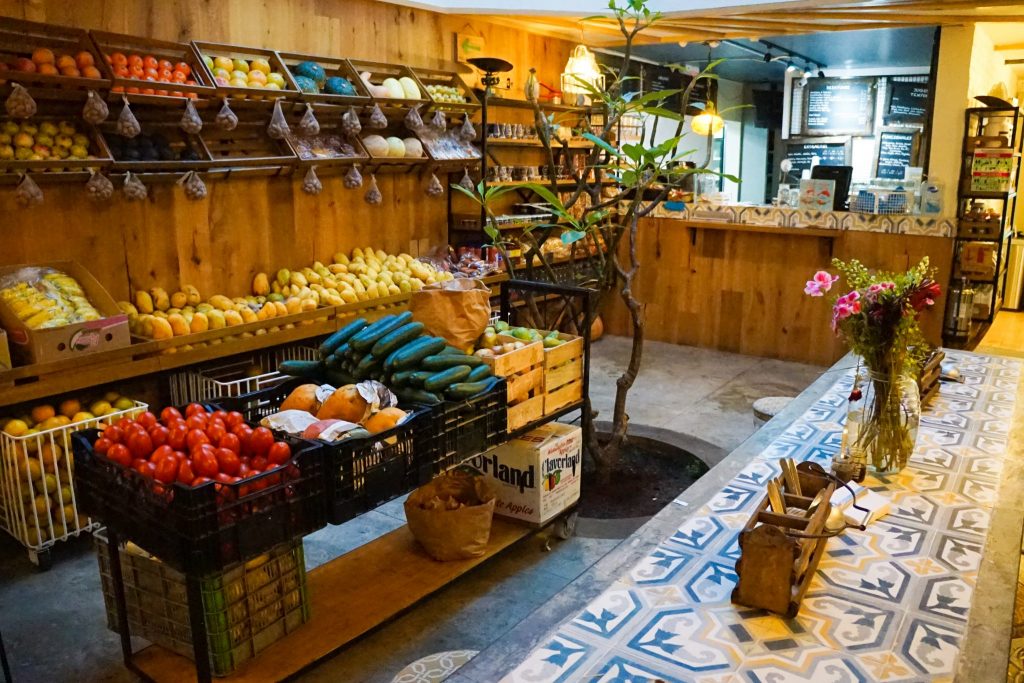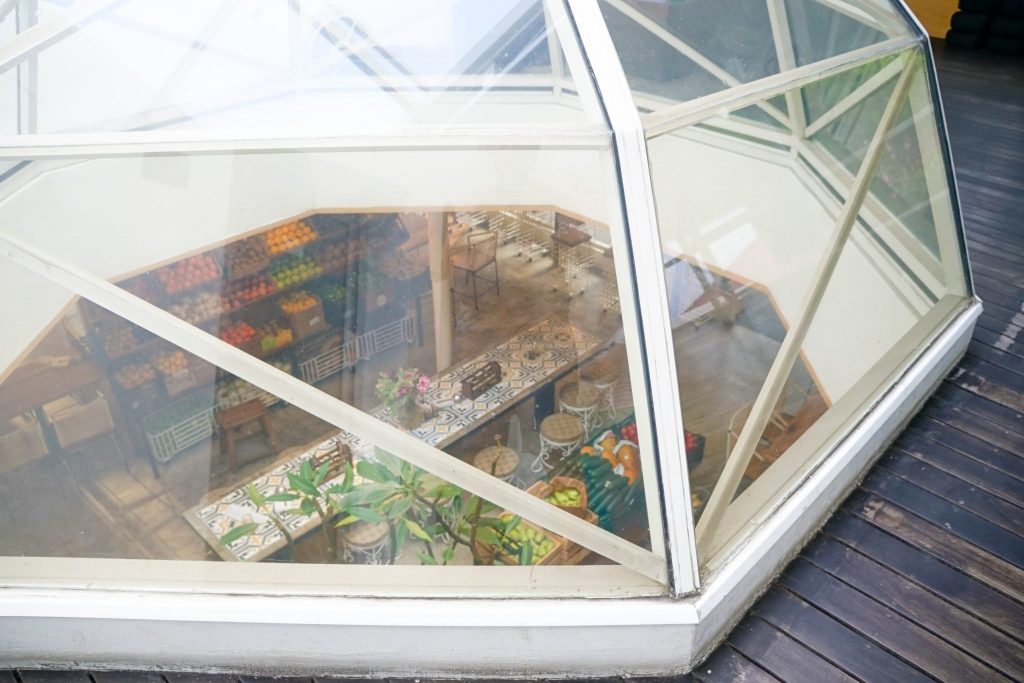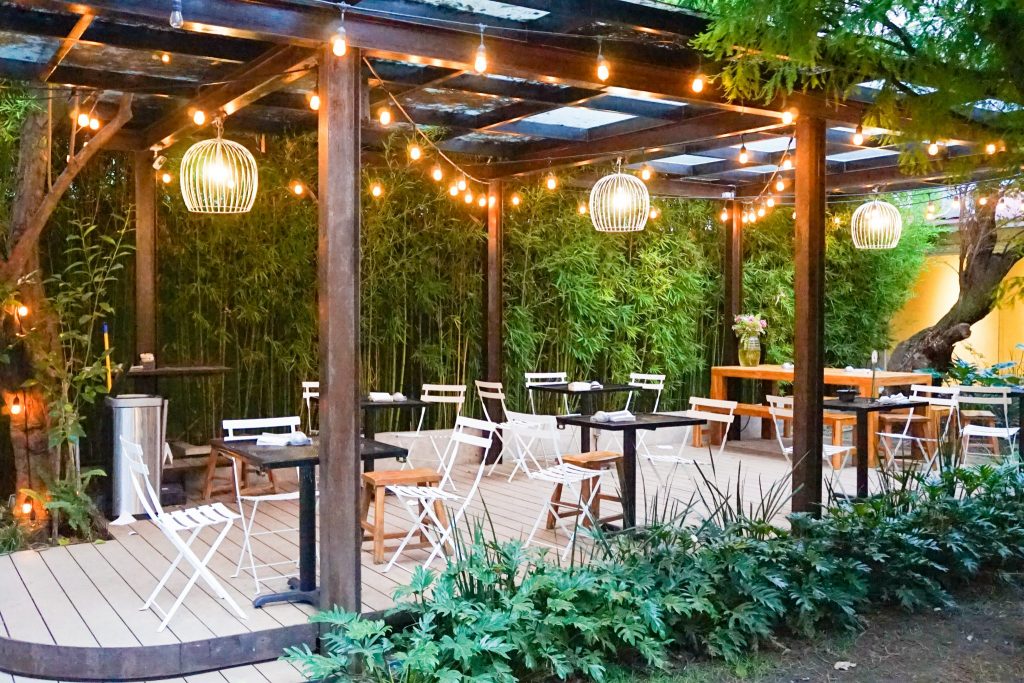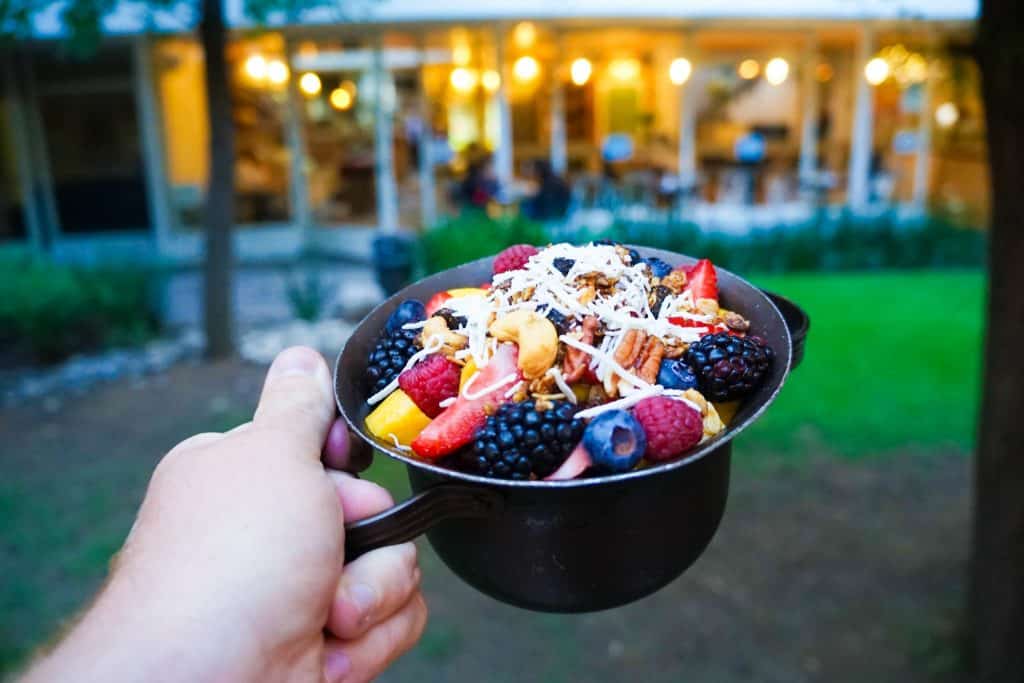 The second was the previously mentioned complimentary phone with included data, calling, maps and more. This feature is something I have never seen before, and takes the hotel experience to a whole new level.
Never again will you be lost exploring, unable to make dinner reservations or loose contact with your loved ones (either in the hotel or back home). You can even use it to take photos or install apps safe in the knowledge it is reset between all guests. I loved the idea that I could call the reception for help with dinner recommendation when I was in the historic center or to call a radio taxi to my current location when I was unable to find one.
The options are endless and it is a feature I truly appreciated and would love to see other hotels around the world implement.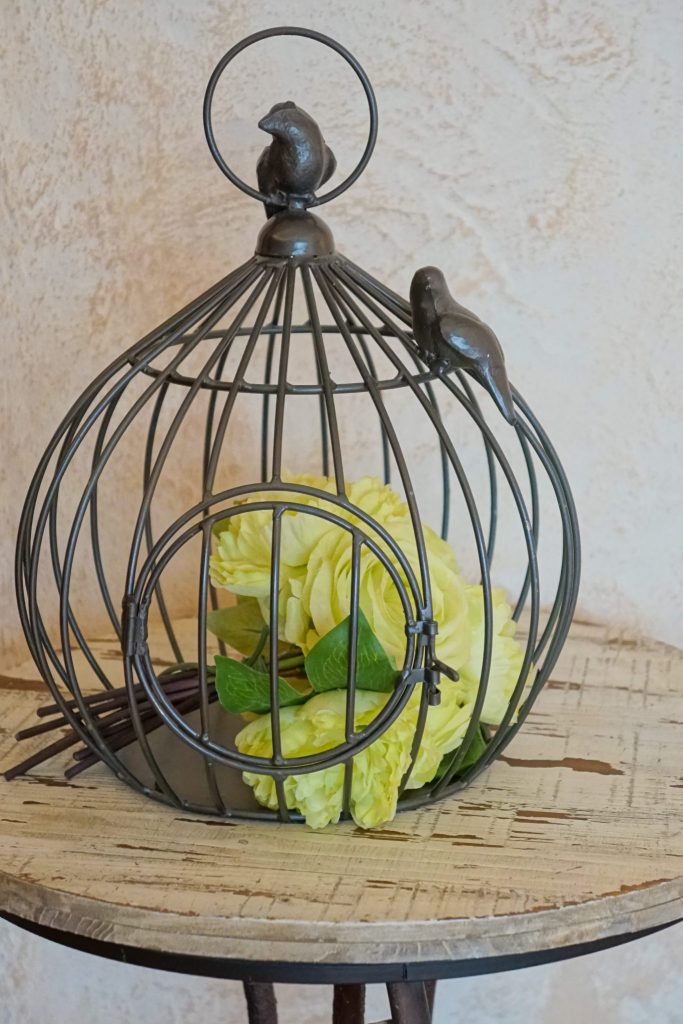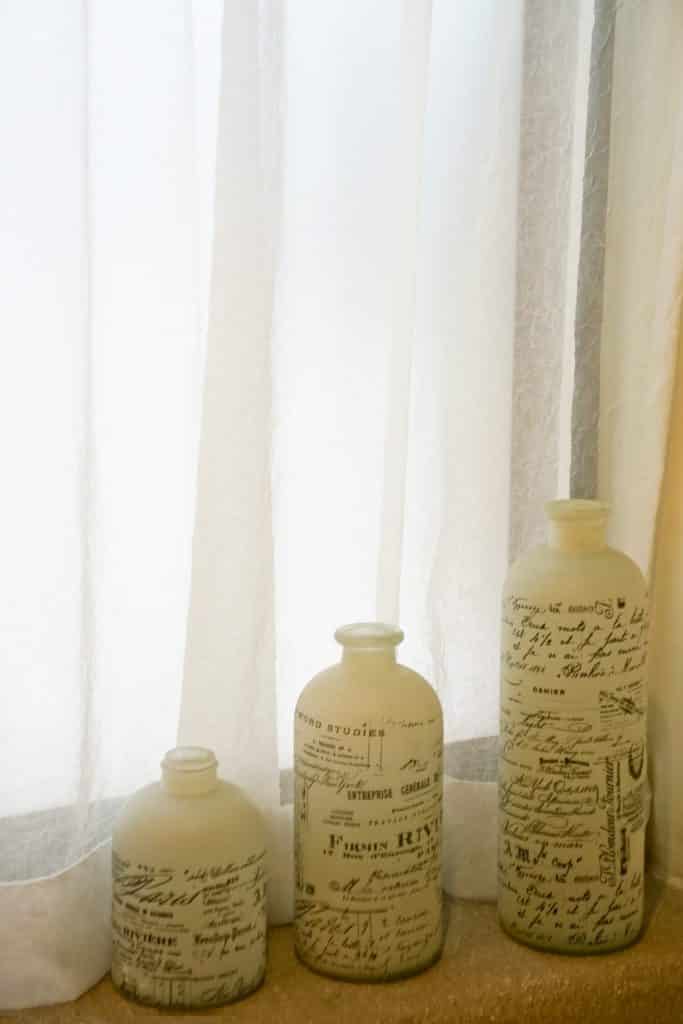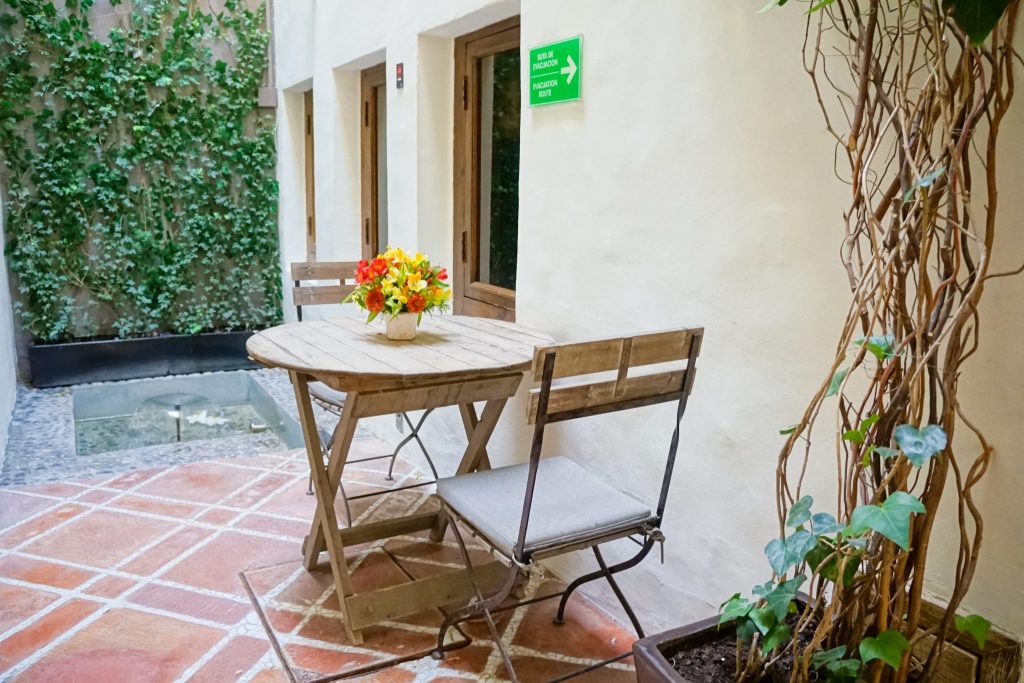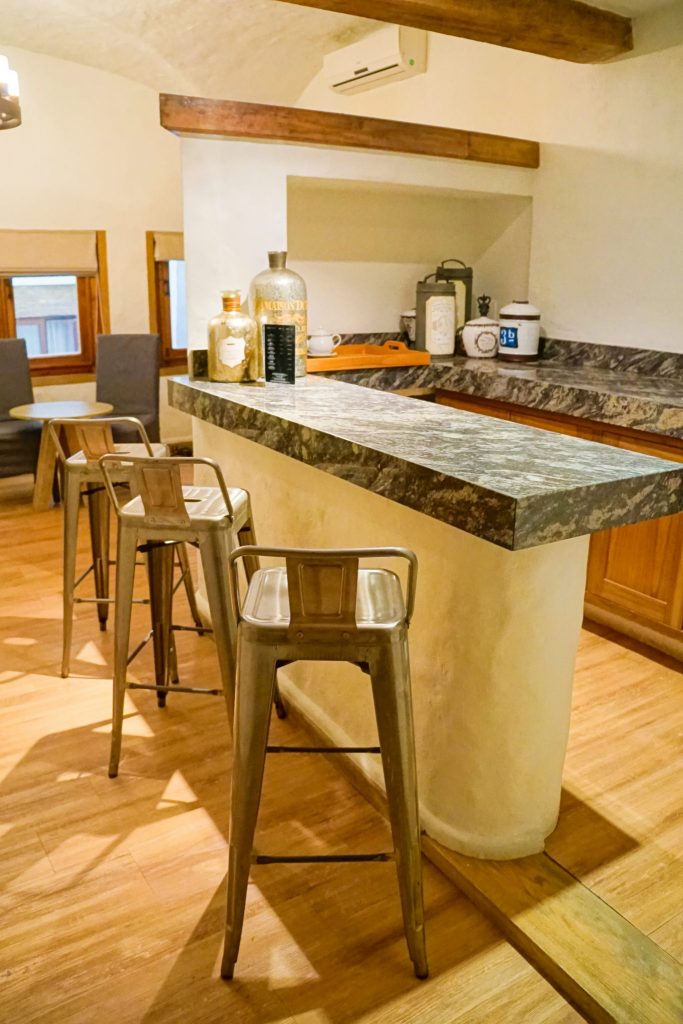 Of course there are all the other amenities you would expect for such a distinguished location including:
24-hour front desk
Currency exchange
Non-smoking rooms
Free Private Parking
Safe boxes
Air Conditioning and Heating
Individually controlled air conditioning
L'OCCITANE Amenities
Daily maid service
Laundry
Bui battled water
Spacious closets
LCD flat screen TV
Cable TV And ROKU
King & Queen size beds / rooms with two double beds
500-thread Egyptian white cotton sheets
Alarm clock
Wireless phones
Music and connectivity for iPhones, iPods and Androids
Free broadband Internet cable and wi-fi
Bathrobes
Slippers
Hair dryer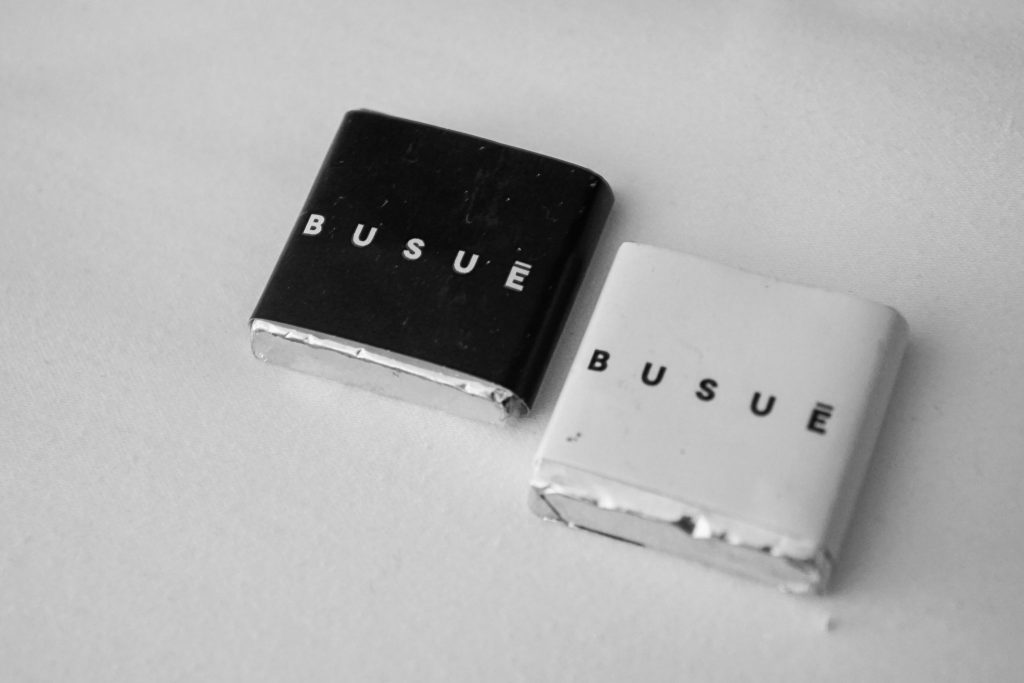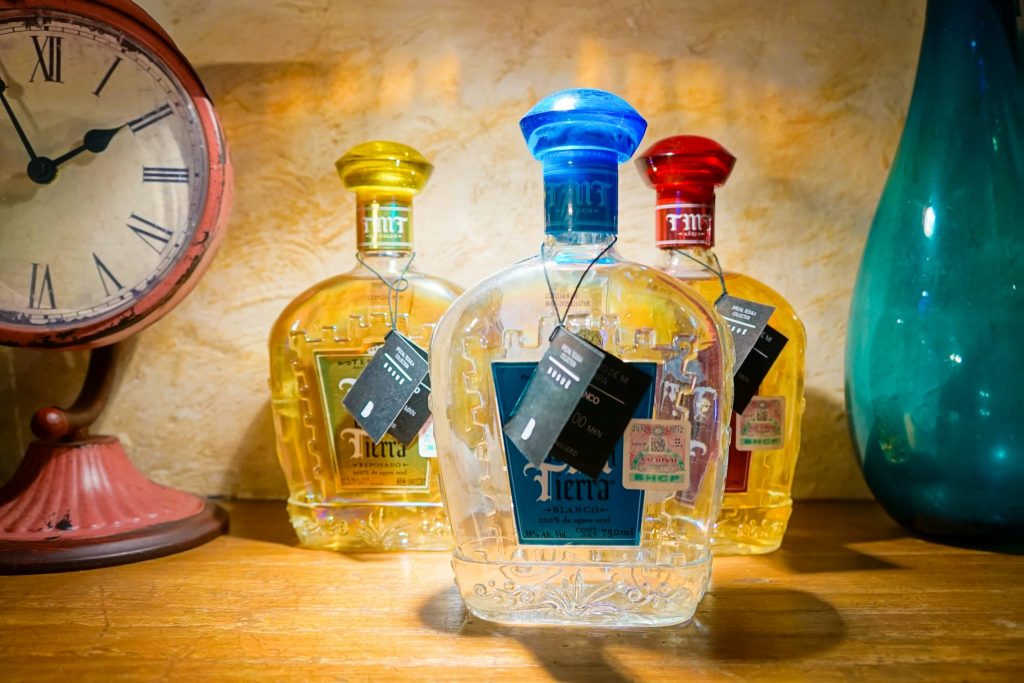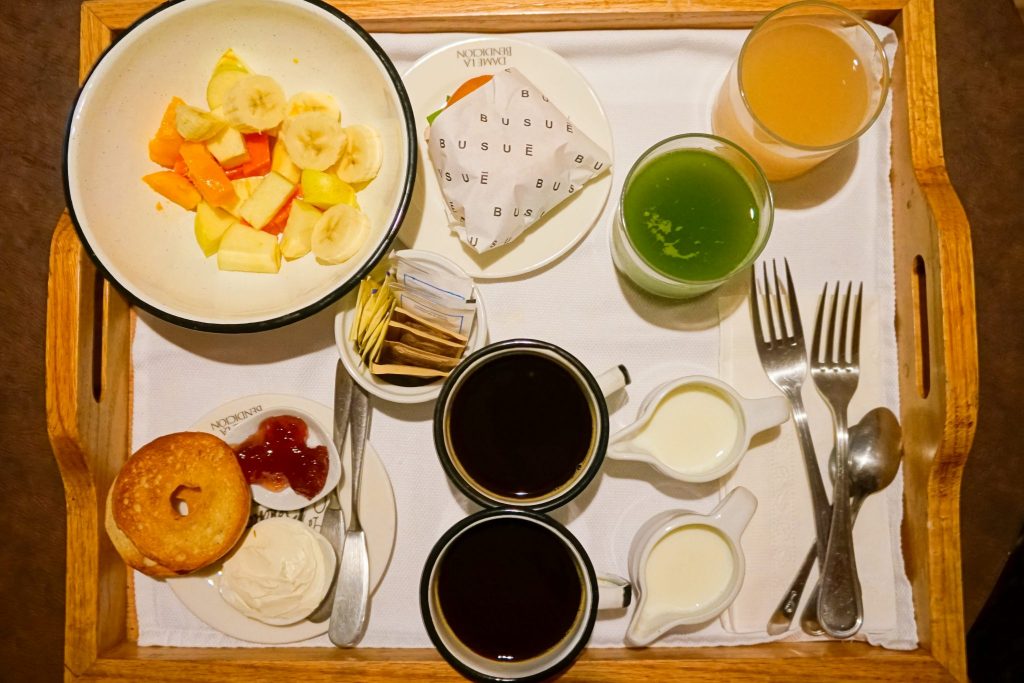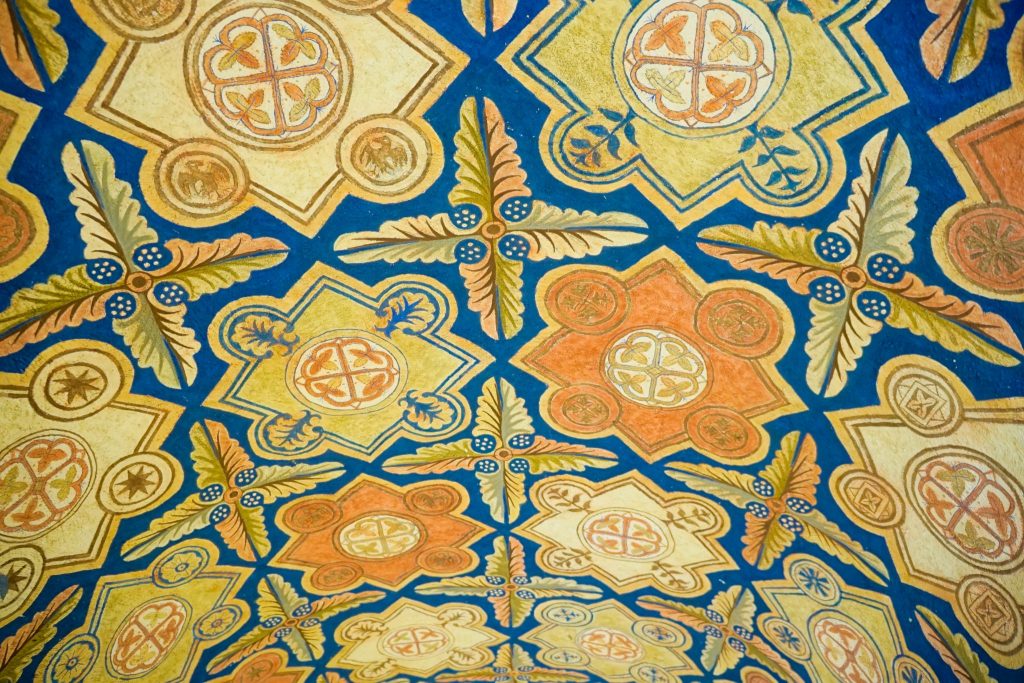 About The Neighborhood of Polanco in Mexico City
Polanco, one of Mexico's most affluent and sort-after addresses, arose in the 1940's when the growing middle class sought to escape the overcrowded historic center and relax amid leafy streets and wide-open plazas.
Today Polanco is famed for its fine restaurants and designer stores which line the Avenida Presidente Masaryk, but also present the perfect base to explore many of the cities prestigious museums and art galleries such as Museo Jumex, one of Latin America's leading art exhibition spaces and Museo Soumaya housing the private art collection of Mexican billionaire Carlos Slim.
Nearby the Chapultepec also has the world-class Castillo de Chapultepec (in the past the opulent home of Mexican presidents) and Museo Nacional de Antropología – the world's best collection of Mesoamerican artifacts. If this doesn't sound like the neighbourhood for you, then get more inspiration with this where to stay in Mexico City guide!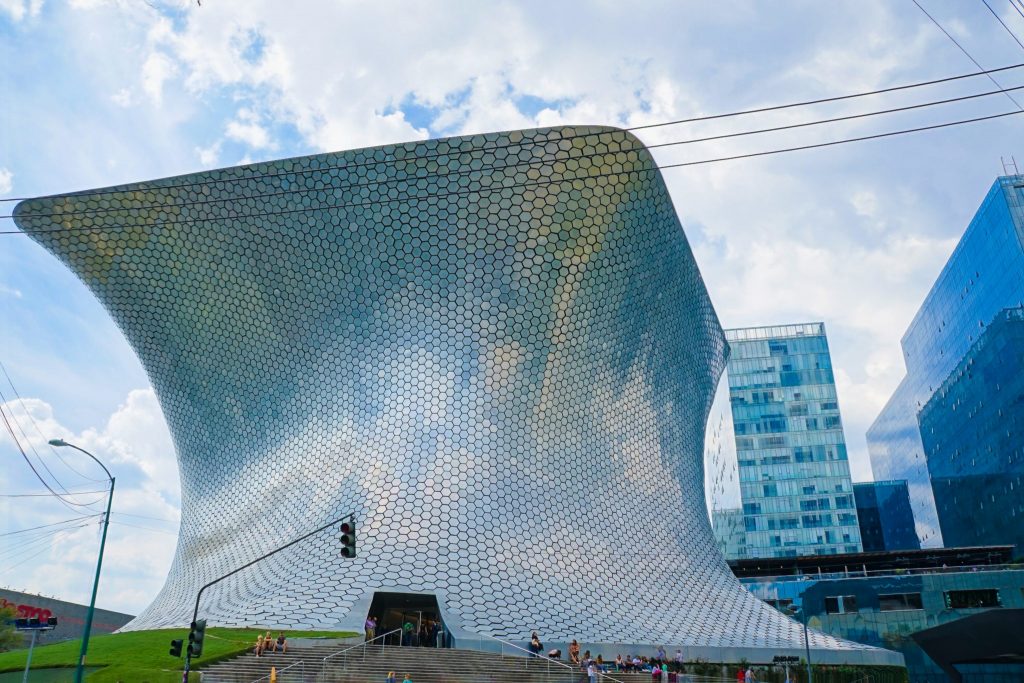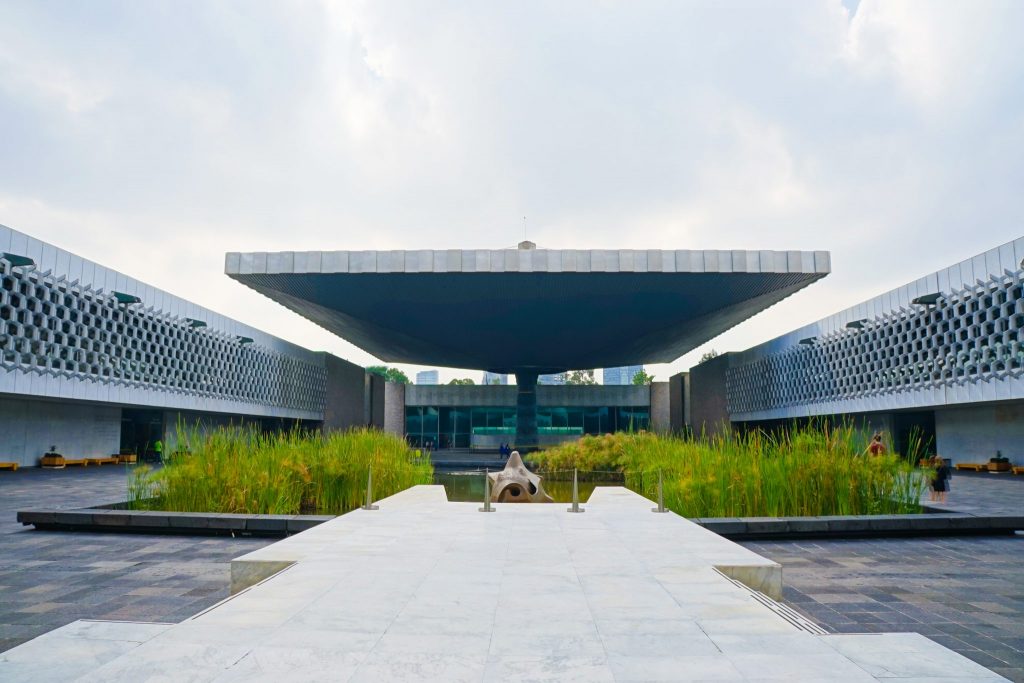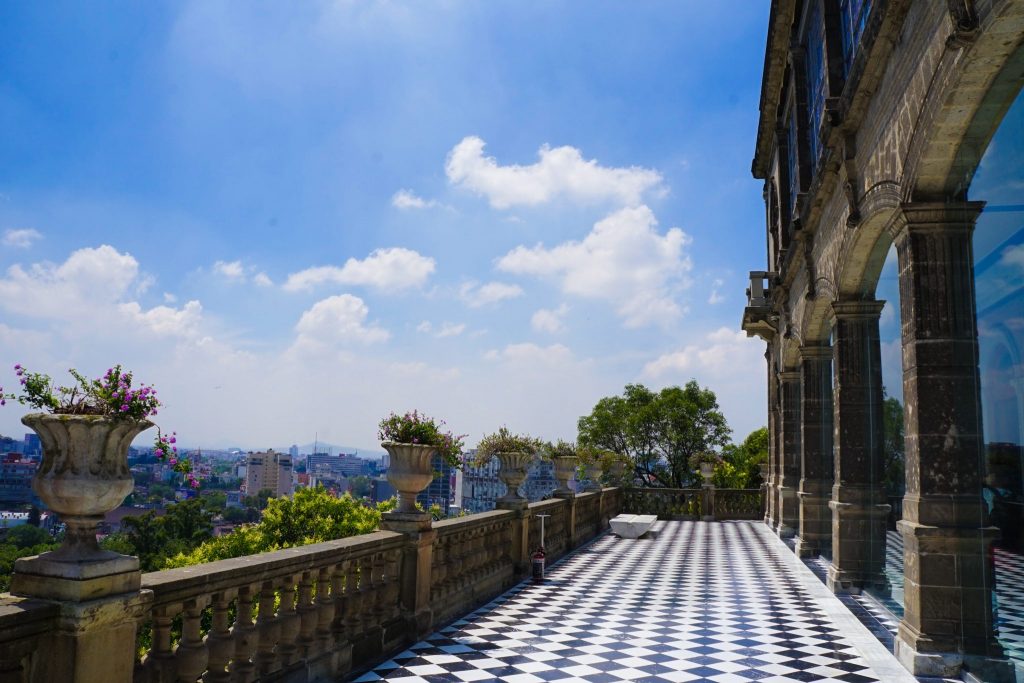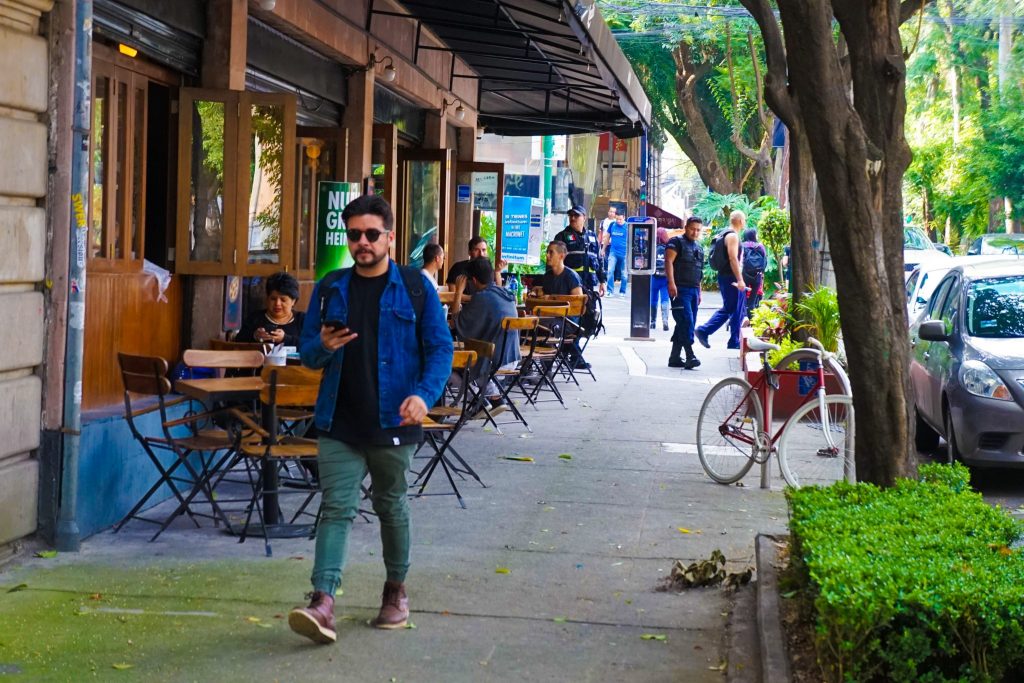 Of course another highlight is simply strolling the shaded streets, people watching as the rich-and-famous (or at least those who pretend to be) go about their everyday life.
With so many restaurant and bar options it often pays just to wander until you find something you like – look for the busiest places to find some of the best food in Mexico. Just across the Chapultepec park lies the hipster neighborhoods of Roma Norte and La Condesa – themselves worth a wander through, if only to discover hidden coffee shops, fair trade clothing and pseudo speakeasy cocktail bars galore.
You will never run out of things to do and see, this is CDMX after all! Here are our 101 top things to do in Mexico City incase you get stuck however.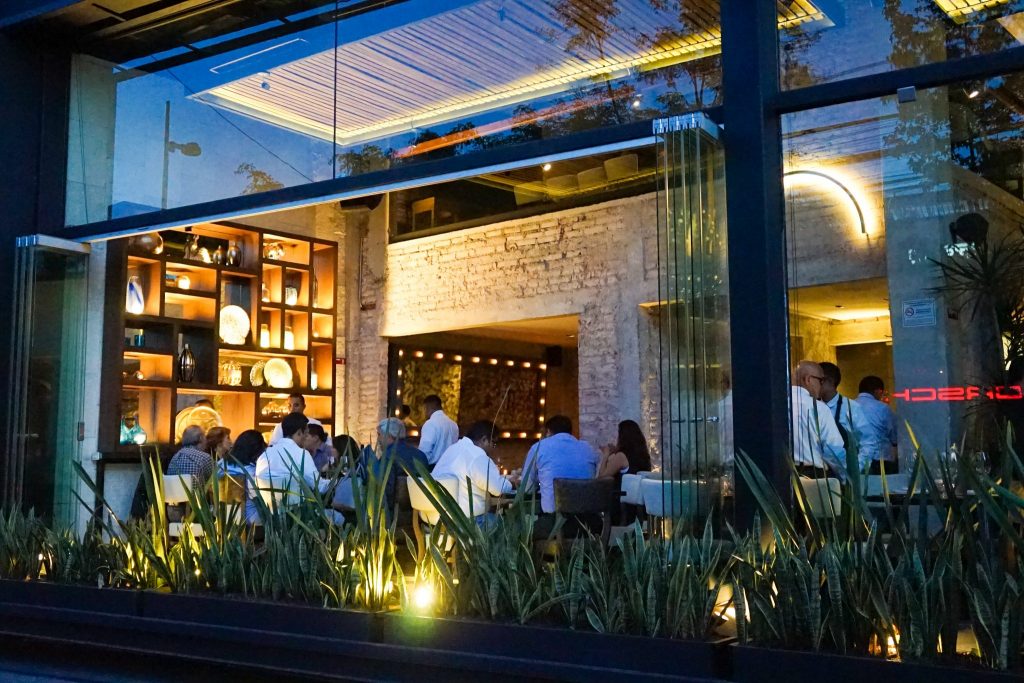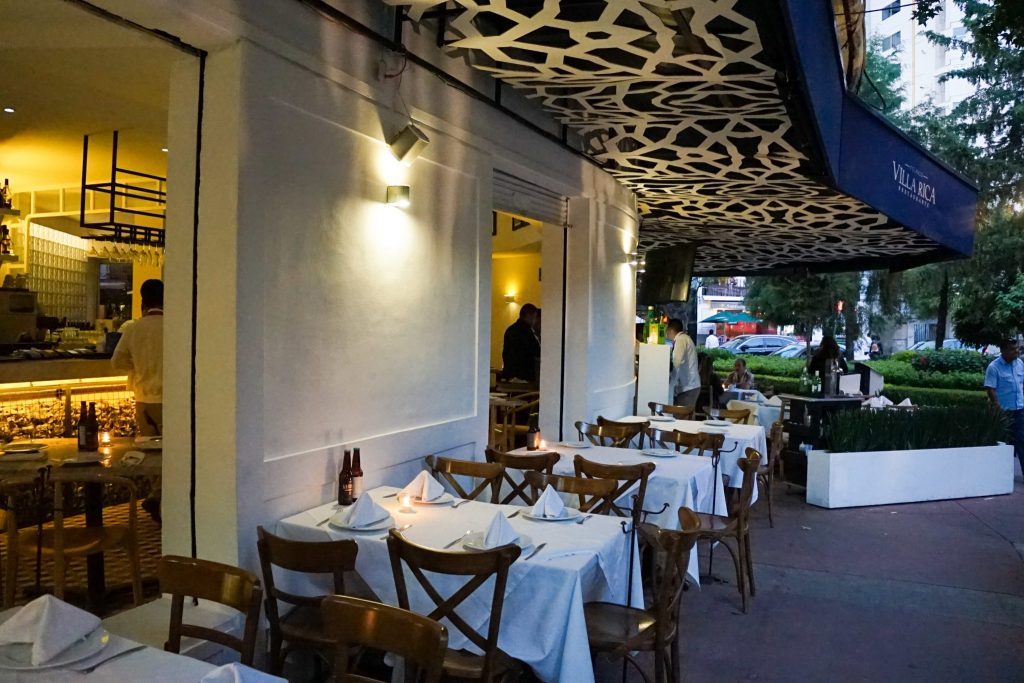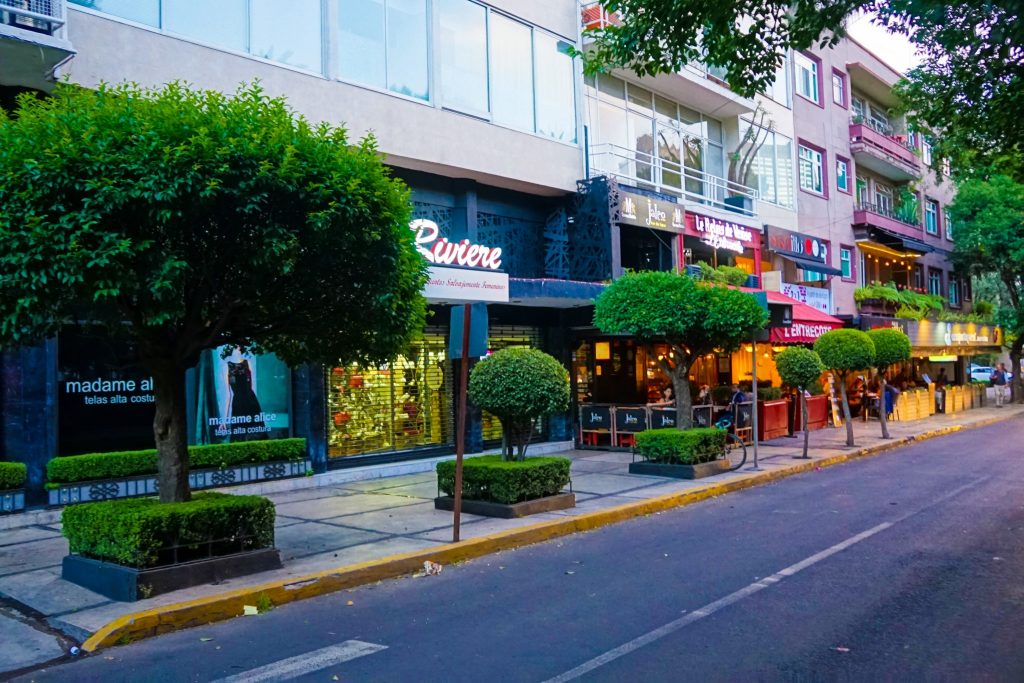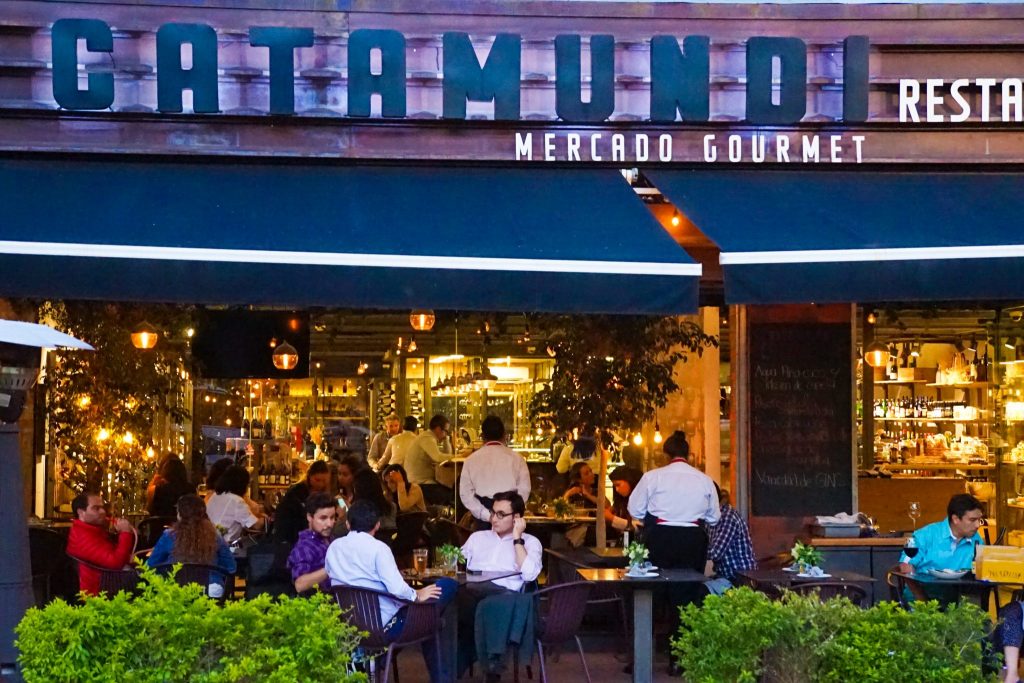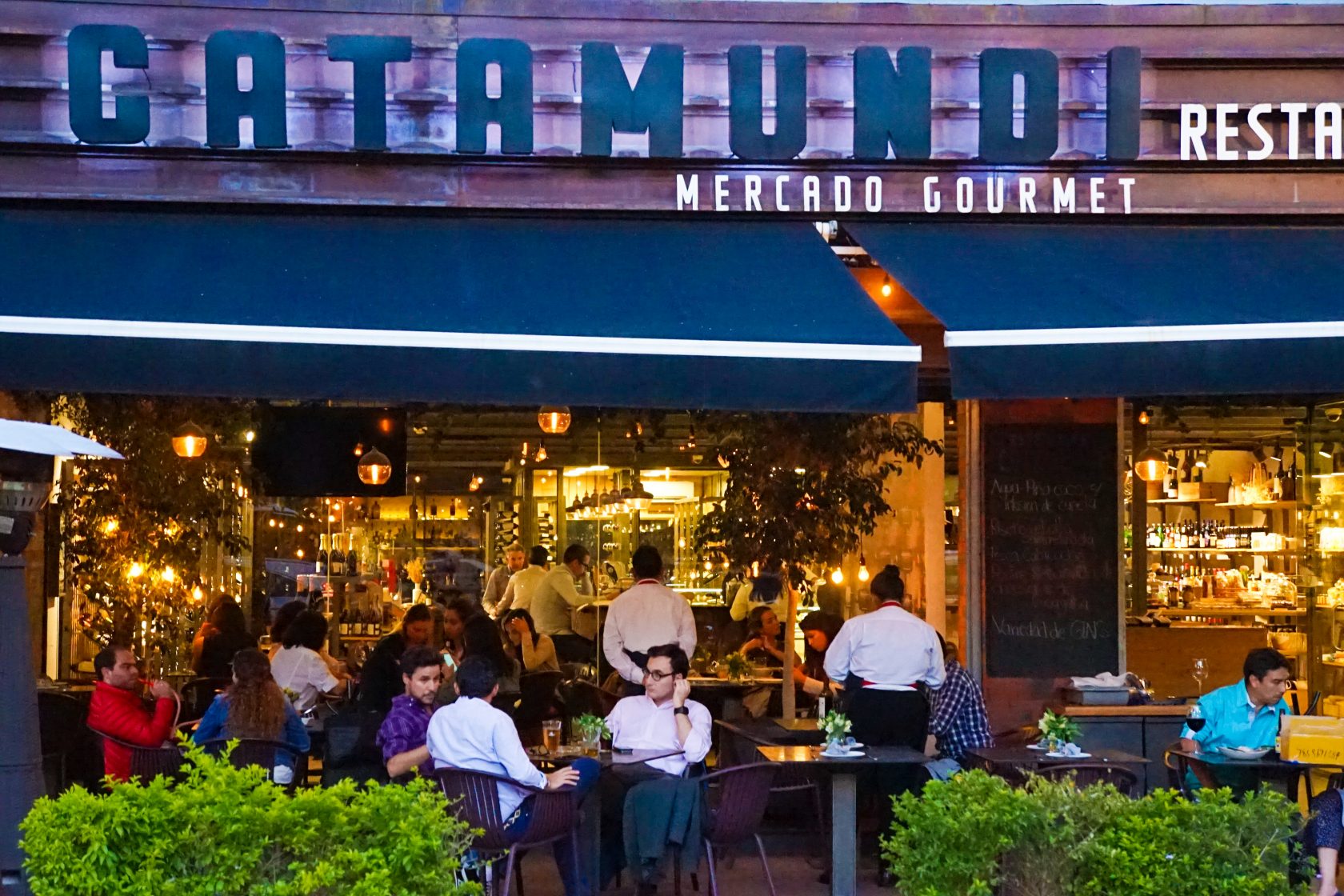 Final Thoughts On Busué Hotel
What I loved about Busué Hotel was the attention to detail, the superior service and the rare mix of contemporary style with class architecture.
The team behind Busué Hotel are clearly proud of what they have accomplished and ensure that strict standards are maintained to keep the guest experience world-class, while continuously seeking new and innovate ways to improve.
It's location is second-to-none and allows you to have all the benefits of Metropolitan Mexico City while providing a urban retreat from it all, where you can relax and recharge. With only 11 rooms it pays to book in advance at the Busué Hotel.
We promise you will love it!
Further Things To Consider Before Any Adventure
Now you're all set and prepared to explore our big wide world, why not sort out everything else out all in one go? If necessary for your travel plans make sure you have brought proper travel insurance, protected your privacy by getting a secure VPN, compared all the top hotel booking sites to find just what you're after, reserved an unbeatable rental car price and - of course - booked the best flight deals!
Or maybe just forget it all and go for a last-minute cruise or effortless tour instead?
Many budget travelers (including me) indulge in worldwide airport lounge access, so we can experience luxury while still slumming it in economy. Naturally, we would never leave home without a more general travel guide since we couldn't possibly cover everything here!
Just add an adventurous attitude and plenty of smiles - they go a long way - and that about covers it all! Now go out, find your own path and don't forget to share your best inspiration stories with me on Facebook, Twitter, and Instagram...I'd love to hear from you!