If you grew up watching The Sound of Music (hello! *waves*) then you'll know already that Austria has some of the most spectacular scenery in the world. Soaring hills and lush meadows that look like they come straight off a postcard are cut through with deep, rugged valleys and icy glaciers.
So, it's no wonder that Austria is one of the best places for a hiking holiday. Luckily, being outdoors is basically the country's national pastime, so it has perfect hiking infrastructure.
Routes are well-signposted; lodges are well-stocked and everyone you meet will share your passion for exploring nature.
Whether you want to push yourself with a climb up the tall Alpine peaks or meander through the wildflower meadows in the valleys, you'll find the Austria hiking experience that suits you. The power of clear mountain air, vistas unbroken by buildings, and exercise to cleanse your mind and soul cannot be underestimated. And don't let those brisk temperatures deter you, it's easy to stay warm and dry by layering your clothing while hiking.
You'll come back a better person, if you can bear to leave those lofty heights at all.
If planning a hiking holiday seems like a lot of hassle, get that thought out of your mind! It's a lot simpler than you'd think (and if you are wondering how to get austrian visa – spoiler alert: it's not hard!) – and we're here to help with some key step to take in order to arrange your perfect hiking in Austria trip!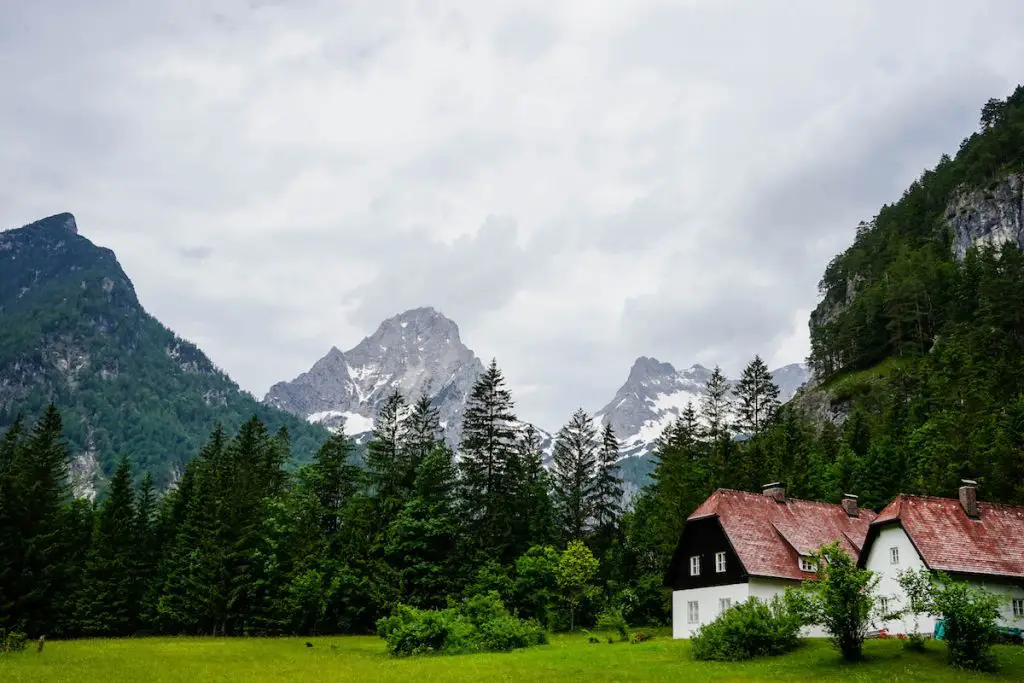 How To Plan The Perfect Austria Hiking Trip!
Step 1: Choose The Time Of Year!

Honestly, there's no bad time to visit in Austria, because with landscapes this spectacular, they'll look good dressed in anything – snow, autumn leaves, spring flowers. It's just important to be prepared for whatever weather you're most likely to encounter.
Winter can be beautiful, when the mountains are clad in snow and the trees glint in the frost, but there will be limitations on hiking at this time. The highest peaks will probably be inaccessible to all but the most experienced hikers, so you'll be walking along the Danube or in Italian-influenced Tyrol. It will be quieter and cheaper, but you'll have to reckon with the cold!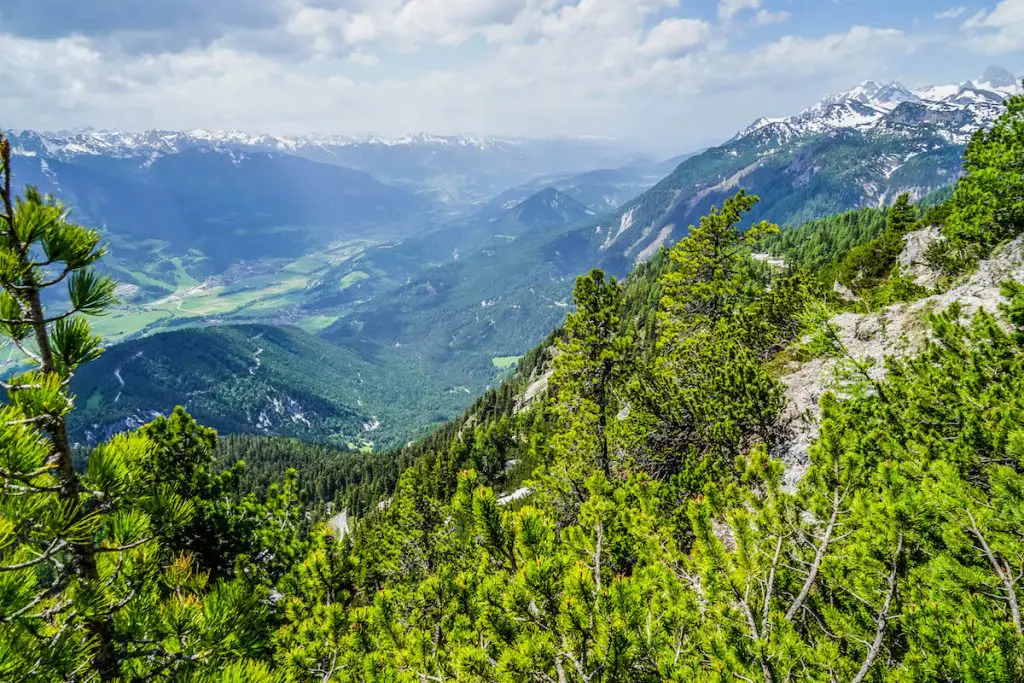 Summer is high season and is naturally the best time for Austria hiking if you like to bake in the sun while walking. There's a festive spirit to many of the towns and villages you pass through with summer festivals like the Salsburg festival. This is a great time for people who don't like rain, but bear in mind that everything will be much busier (and therefore more expensive).
Lots of people believe that the best times to hike in Austria are the so-called 'shoulder months' in spring and autumn (fall, for you Statesiders). Spring is when everything starts to come alive again after a long, cold winter and there's a fresh feeling in the air. Hiking through this can be incredibly uplifting. Hiking might get a bit chilly at higher altitudes, but it will be much quieter.
Golden autumn is one of our favourite seasons for the mood of quiet melancholy that falls over the countryside. Hiking in the glorious reds and golds of the forests is stunning and the weather is usually just right for some serious walks. It also coincides with wine season, so you might run across a festival or two!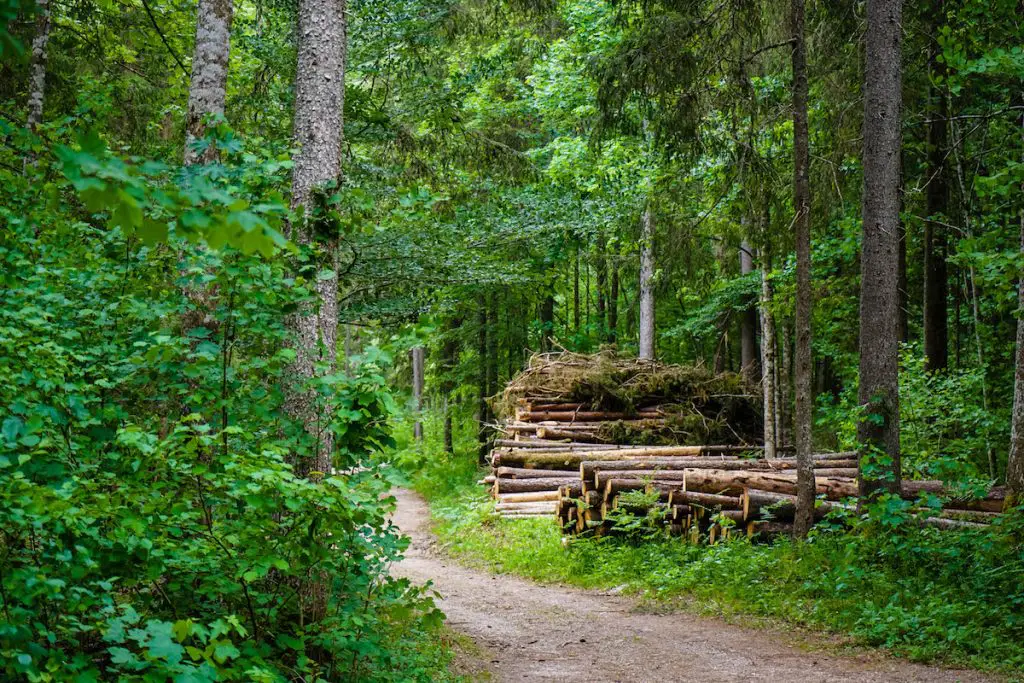 Step 2: Arrange Travel From Vienna Airport…
As you'd imagine, Vienna has pretty good public transport but for the perfect hiking holiday we'd really recommend hiring a car. Being able to get quickly from Vienna airport out into the mountains will make your life immeasurably easier and it's pretty cost-effective, too.
Try to be organised and book your car online in advance, then it will be ready and waiting for you as soon as you arrive. Compare prices between different firms (and check there's no airport surcharge) to get the best deal.
Some good 'extras' to consider are winter tyres (if you're braving the mountains in winter), child seats if you need them and, of course, a good navigation system. Trust us, you can't get by without GPS. You could try, but expect to get lost a lot, and who's got time for that?
After all, you want to leave plenty of time for 'getting lost' – but not totally lost! – on your hike.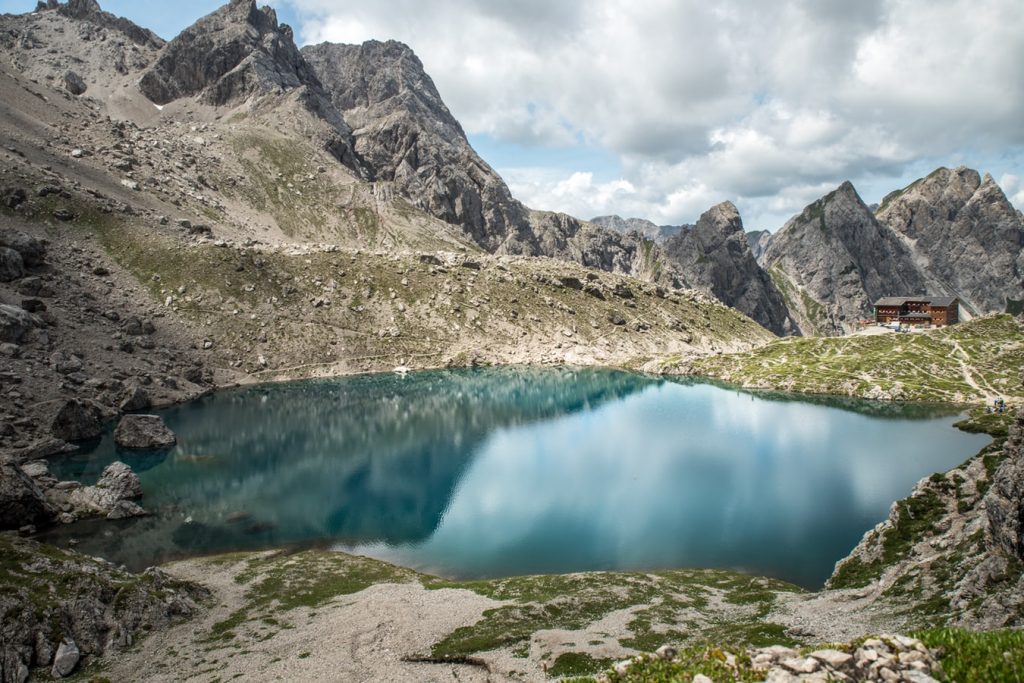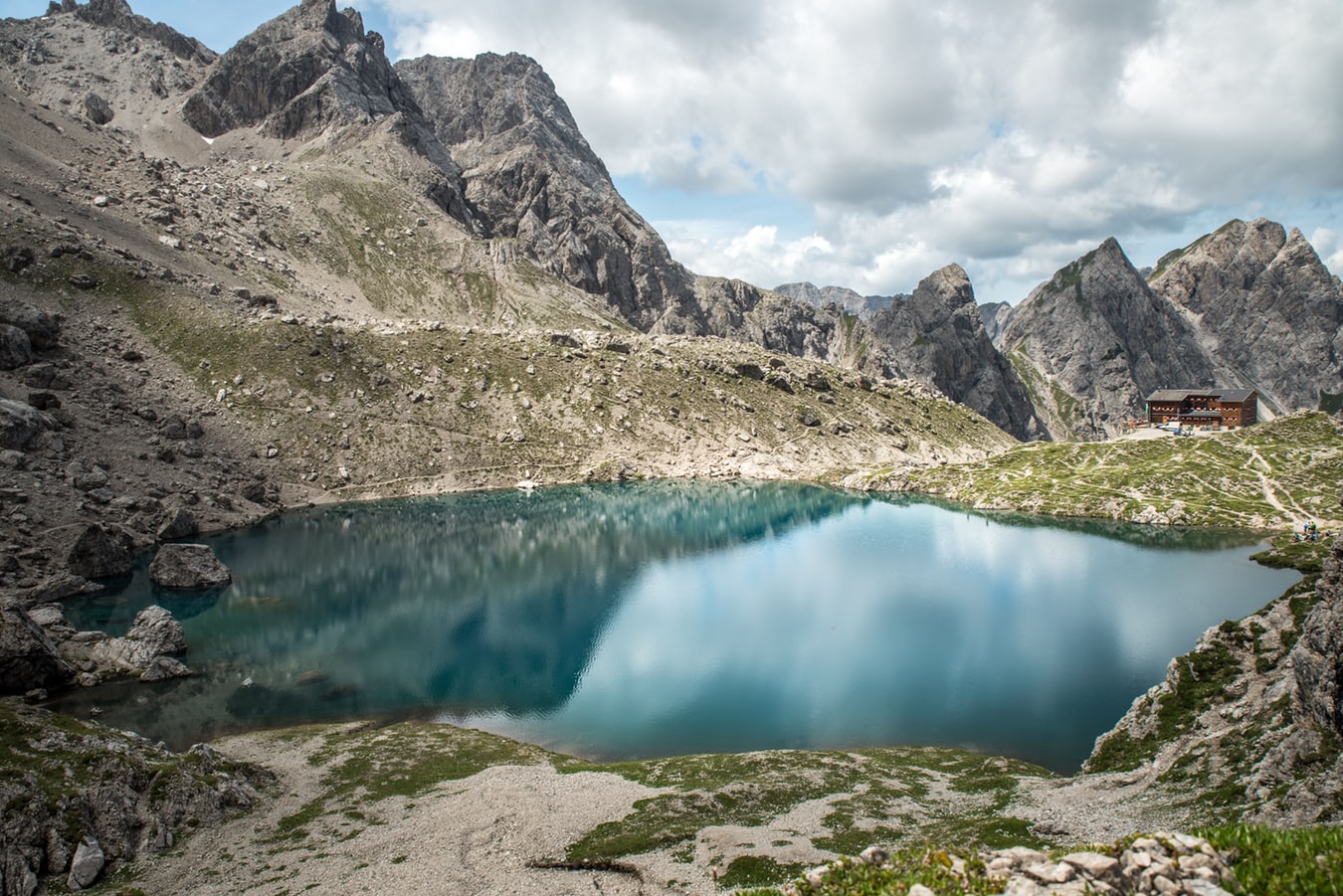 Step 3: Narrow Your Options Down By Deciding On A Lake!

What it lacks in coastline, Austria more than makes up for with its glorious lakes. These scenic places with their mountainous backdrops and clear blue waters are the perfect places to hike, and if you do decide to go in summer then you can often dip in to cool off.
When you're planning your Austria hiking trip, it helps to decide which of these lakes you'd like to see and start to organise your trip around that. The only problem? You'll want to see them all! Below are only a few highlights from the approximately 300 lakes in the country.
In Upper Austria you'll find a wealth of glorious lakes that glimmer in the sunshine and reflect the majestic mountain ranges around them. Lake Gosausee nestles beneath the Dachstein glacier and Gosaukamm Mountain to create an idyllic backdrop, while Lake Hallstatt is perfect if you want to intersperse your hike with a swim (the water gets to 23 degrees Celsius in the summer). Hallstatt village is also out-of-this-world picturesque.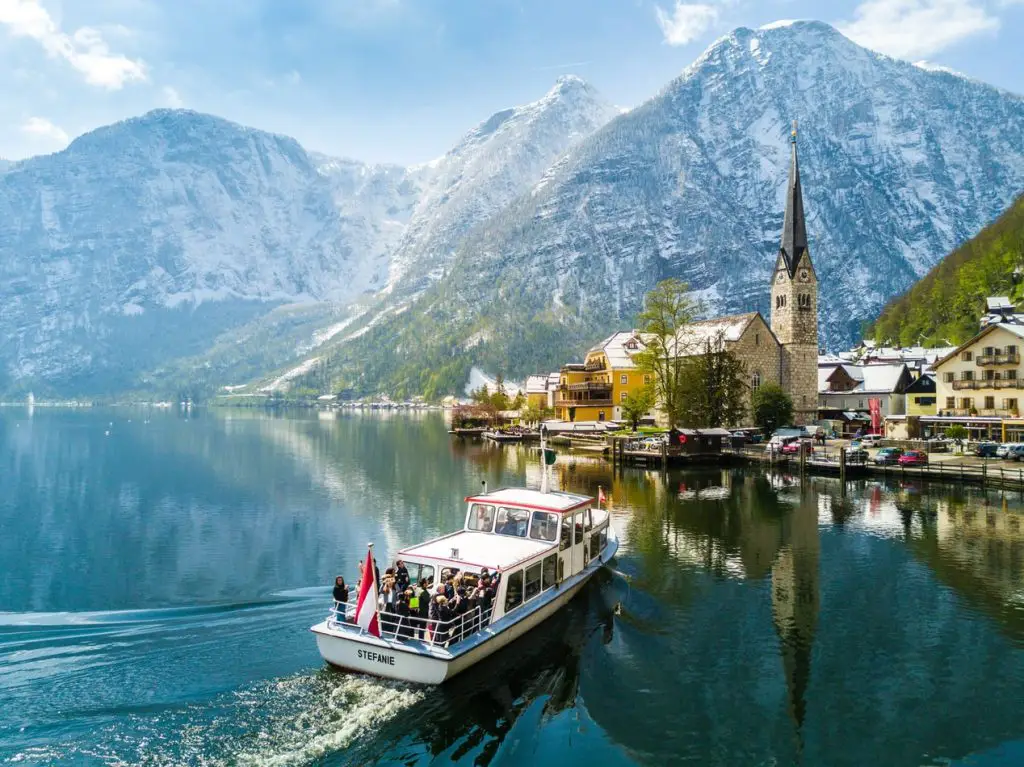 Then there's Lake Plansee in Tyrol, a vast expanse of crystal-clear water ringed by the Lechtal Alps. It's linked to the Heiterwang by a canal, so it's almost two lakes in one, and has plenty of hiking trails around it. Also, in Tyrol you'll find Achensee, which is the largest lake in the district – you can hike in the nearby Bärenkopf Mountain for panoramic views.
The Grüner See (Green lake) in Styria is a must-see for its emerald green water, although as this water is mainly melted snow, we wouldn't recommend a swim! Carinthia also has its share of stunning lake scenery with Worthersee and the unique topography of the Millstatter See.
Honestly, we could go on for paragraphs (but we won't!). Suffice to say that Austria's hiking isn't all mountains – there are also these glorious lakes to explore. Not quite as many as Finland, but still…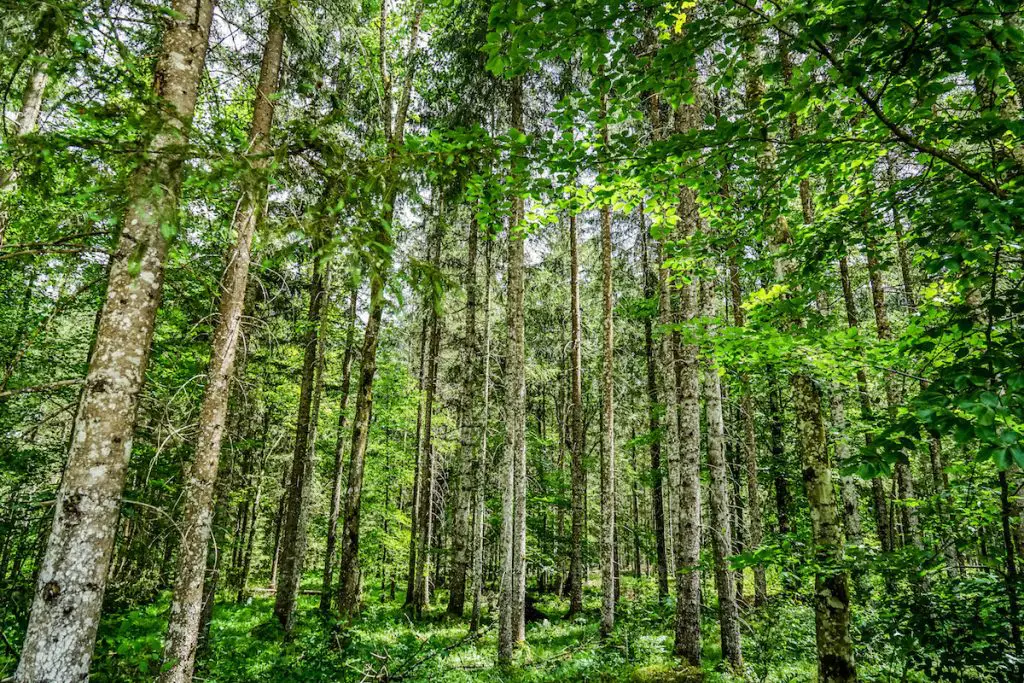 Step 4: Decide What Type Of Hiking In Austria Experience You'd Like…

OK, this is the step in your planning where you have to be honest about your fitness levels and your ability to enjoy long periods of walking! You have loads of choice in Austria, so don't feel like you have to hike for a week if you don't want to!
If you're based in one of the villages near a lake, you can easily do a simple one-hour hike to see more of the surrounding area, before breaking for some snacking. 3 or 4 hours will enable you to see a bit more and offer you a wider range of difficulty levels, but you don't need very long to see spectacular countryside (after all, it's basically all around you).
The length can extend up to multi-day hikes where you can stay in different lodges each night – there are plenty of services that will move your luggage for you if you don't fancy carrying it. For those of you who love the outdoors, this could very well be a dream holiday.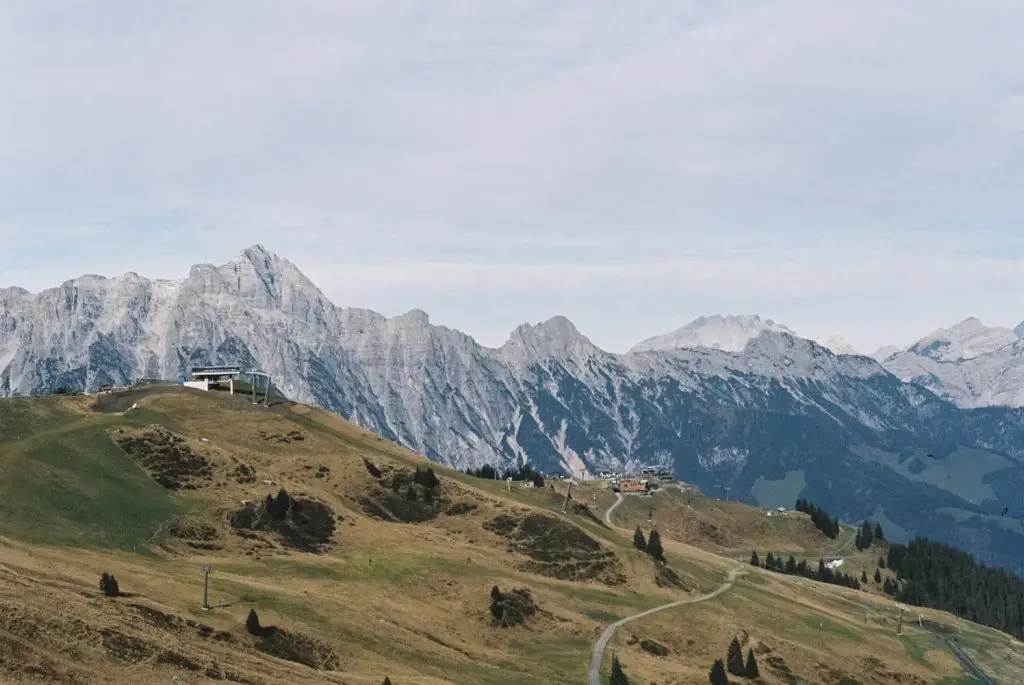 A day hike could be the ideal compromise if you're with others. The final section of The Eagle Walk is 17.5 kilometres of tough climbing but with an incredible payoff at the peak of St. Anton Am Arlberg – and it will only take 4 hours of your day! There are also some fascinating artwork trails in Carinthia.
There are also varying levels of challenge. From tough climbs to high peaks to meanders along the lakeside, you can choose how much you want to push yourself.
We loved hiking in Nepal and Georgia, but have to admit we appreciated here having a warm guesthouse for a hot shower and decent meal after every day… but if you are more … hardcore, there are options for you in Austria too…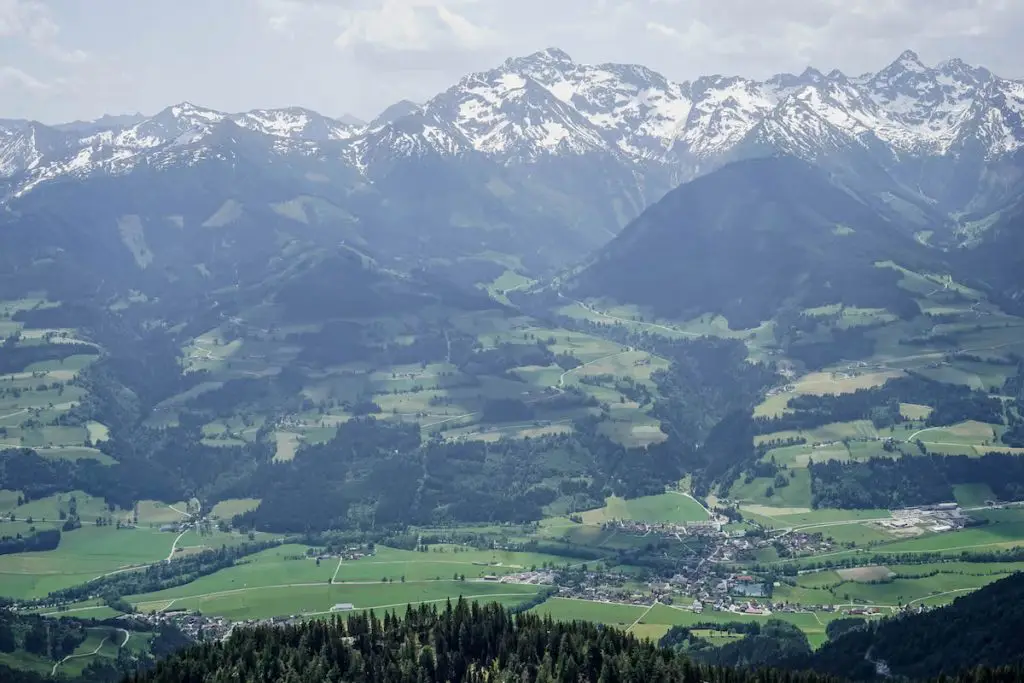 Step 5: Actually Choose Your Hiking In Austria Adventure.

Once you've got a sense of what kind of hiking experience you'd like, it's time to choose your hike. With all the choice we've arrayed before you, this could be quite an overwhelming task if it weren't for Komoot, a brilliant route-planning website, and app that will change the way you plan your hiking holidays (or other outdoor adventures).
It's super-easy to use. You can enter in the area you want to hike in, whether you want a one-way or round trip, your fitness level and any destinations you'd like to reach, then search. Komoot will offer you your options for hikes. If you want, you can get the app and the route can be sent to your phone to help you navigate.
You can customise almost everything, from the elevation to what you see along the way. It also shows tips and photos from other hikers to help you narrow down your choice. Basically, it means no more endless googling or trying to read maps to decide where to go, but a simple way to design your ideal hiking trip in Austria.
So, what are you waiting for? The hills are calling, with promises of inner calm and spectacular views. Enjoy!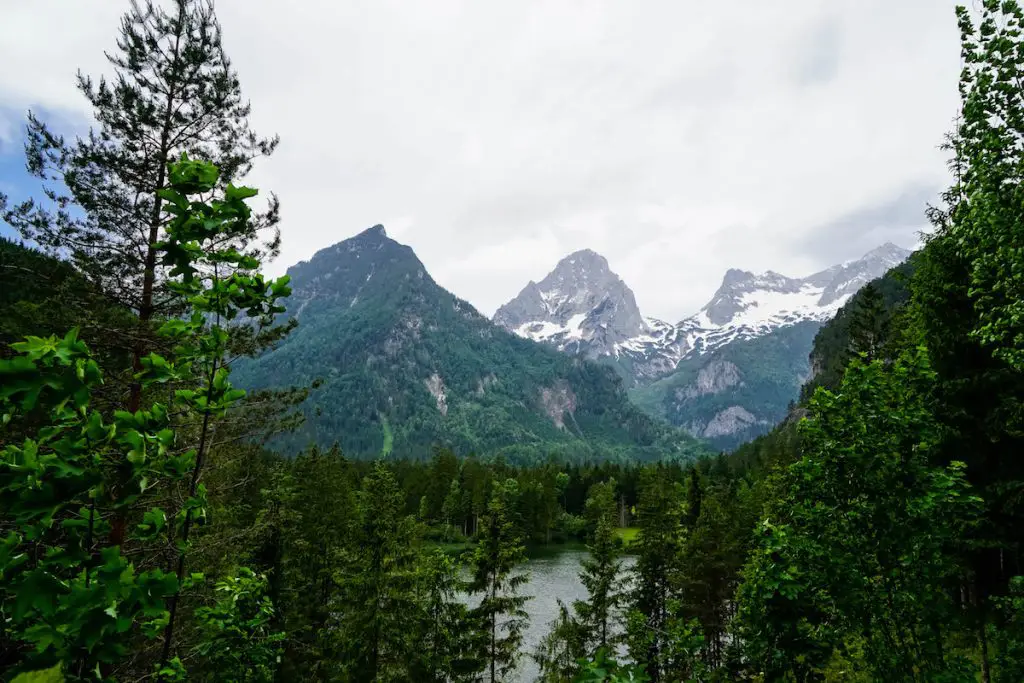 Staying Connected While Travelling
In today's increasingly connected world, staying online while traveling has become essential for a seamless experience. That's where eSIMs come into play, revolutionizing the way we access mobile networks during our global adventures. Say goodbye to hunting down local SIM cards at the airport; eSIMs provide instant activation the moment you land, sparing you the fortune usually spent on international roaming and allowing you to genuinely travel like a local (without getting hopelessly lost!).
With eSIMs, tasks like restaurant recommendations and reservations, up-to-the-minute public transport instructions, checking opening hours, and accessing further information become a breeze. And, of course, sharing your journey on social media is easier than ever. To stay connected wherever you roam, consider using either Airalo or Holafly. Airalo boasts the most extensive range of destinations worldwide, offering smaller data bundles tailored to your needs, while Holafly provides unlimited data packages and fantastic EU data deals.
So why wait? Embrace the future of travel connectivity with eSIMs and make your next journey effortlessly smooth.
Further Things To Consider Before Any Adventure
Now you're all set and prepared to explore our big wide world, why not sort out everything else out all in one go? If necessary for your travel plans make sure you have brought proper travel insurance, protected your privacy by getting a secure VPN, compared all the top hotel booking sites to find just what you're after, reserved an unbeatable rental car price and - of course - booked the best flight deals!
Or maybe just forget it all and go for a last-minute cruise or effortless tour instead?
Many budget travelers (including me) indulge in worldwide airport lounge access, so we can experience luxury while still slumming it in economy. Naturally, we would never leave home without a more general travel guide since we couldn't possibly cover everything here!
Just add an adventurous attitude and plenty of smiles - they go a long way - and that about covers it all! Now go out, find your own path and don't forget to share your best inspiration stories with me on Facebook, Twitter, and Instagram...I'd love to hear from you!