Miami is the most populous metro in the Southeastern United States and one of the largest urban areas in the whole nation.
It plays a very significant role as the cultural, economic, and financial center of South Florida. Miami has long been established as a tourist mecca and not just because of its gorgeous Art Deco district and wild nightlife.
Miami is also famous for its beaches and fine entertainment, it isn't surprising how the city attracts a massive influx of foreign vacationers year by year – though this is changing as the USA visa system changes and visitors should always ensure they meet entry requirements before booking tickets. You can get advice on a US visa for UK citizens here just in case.
Coined as the "Capital of Latin America," the majority of Miami's population comes of Hispanic descent. Being home to a number of Cuban immigrants and other Latin ethnicities, Spanish is another dominant language next to English. Florida is close to Cuba and the rest of Latin America after all!
Miami can also be practically split into four neighborhoods—North, South, West, and Downtown, and is best explored with a car – perhaps as a wider Florida road trip. While one day in Miami is never going to be enough, you can do your homework before by watching all these great movies set in Miami.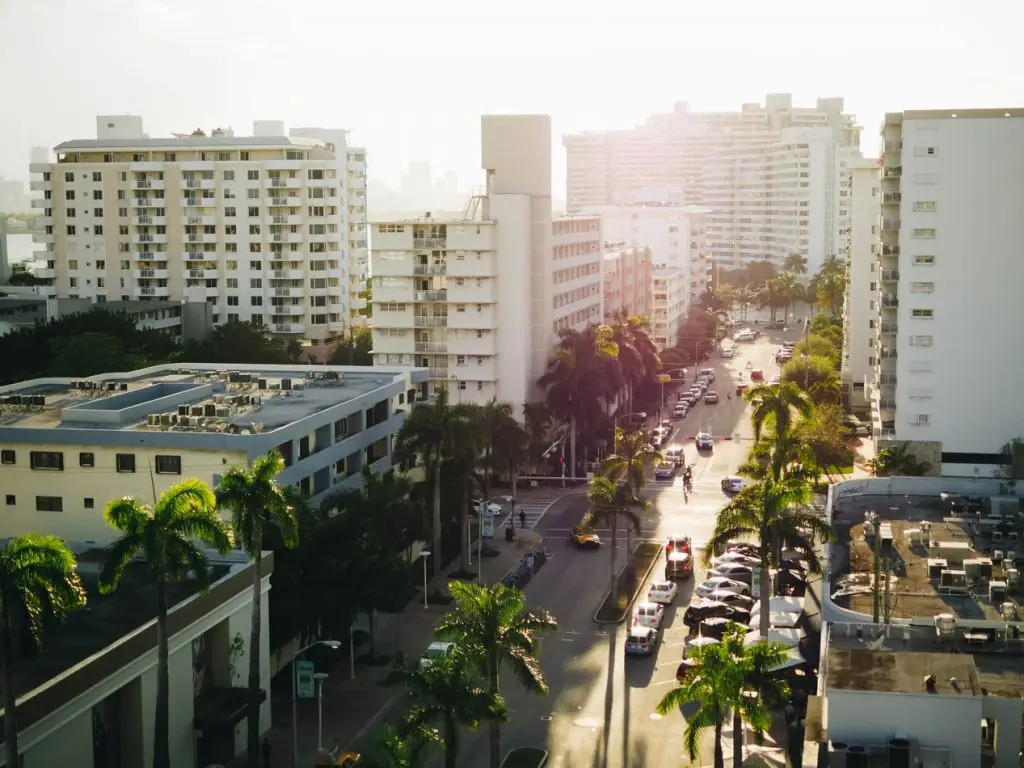 Downtown Miami, which is actually on the eastern part of the metro, is the heart of the city. This is the central business district where you'll find financial headquarters, courthouses, educational institutions, and tons of tourist attractions. PortMiami, the largest passenger port in the world, is also situated in this area.
Southern Miami is home to Coral Way and Coconut Grove, some of the city's historic residential neighborhoods. Coral Way dates back as early as the 1920s and is famous for its tree-lined streets and vintage houses. Coconut Grove is the oldest inhabited neighbourhood in the city where you'll discover beautiful gardens and quaint estates.
Western Miami is known as home to many Hispanic immigrants. It also makes sense that the famous Little Havana is located in this area. Colourful and vibrant, every nook and cranny of this area is worthy of a snapshot. Head over to the west side and you'll easily be overwhelmed by the amount of instagrammable spots that located here.
Last is Northern Miami, one of the most racially diverse neighborhoods in the metro. On this side perches some of the wealthier residences. This is also where the famous Wynwood art district can be found—the cradle of Miami's culture and art.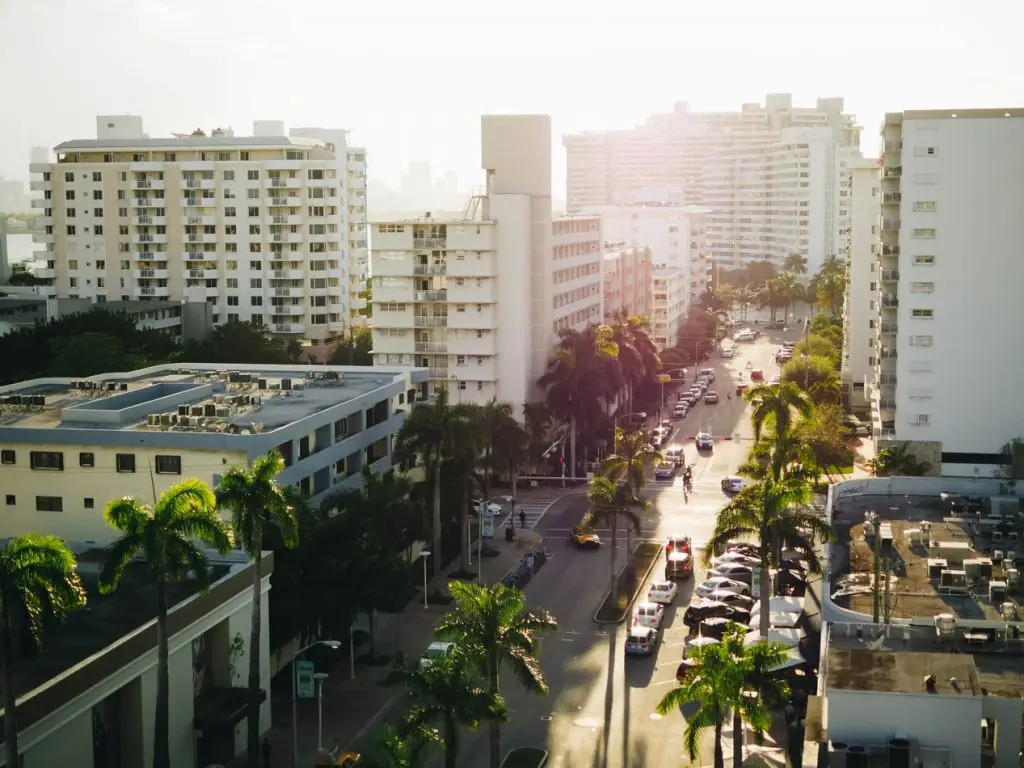 History & Character of Miami
Before Miami became the contemporary tourist hub that it is today, it was first a riverside settlement and native land. For over 10,000 years, South Florida was the host for several settlements, missions, and army bases.
The most notable inhabitants of the area were the Tequesta Indians until the Spanish people arrived. It was only in the year 1821 when the United States took control of Florida and around the first World War when Miami started to shape up as a tourist destination.
Fun Fact: Miami is the only major US city that was founded by a woman. Julia Tuttle, a wealthy Cleveland native who is now known as the "Mother of Miami" was the original owner of the land wherein the city was built.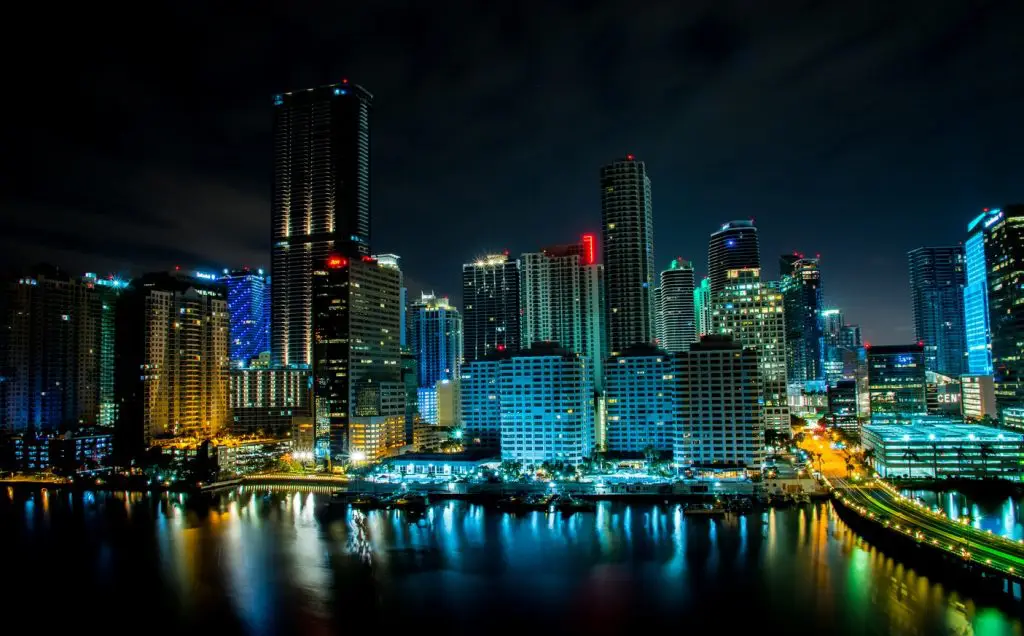 Best Time to Visit Miami
One of the most common mistakes that you can make as a first-time Miami visitor is assuming that any season is a great time to visit.
While the city is practically a year-round destination—with a very mild winter and a lot of warm days throughout the year—it's still necessary to consider the weather if you want to make the most out of your visit.
Winter: December to February
Because of the holiday season, winter is typically a high season for Miami. The temperature is nice, playing around 70°F, with low humidity and little rain.
Spring: March to May
Spring is the most ideal time to visit Miami. The weather is warmer without hitting summer heat completely just yet.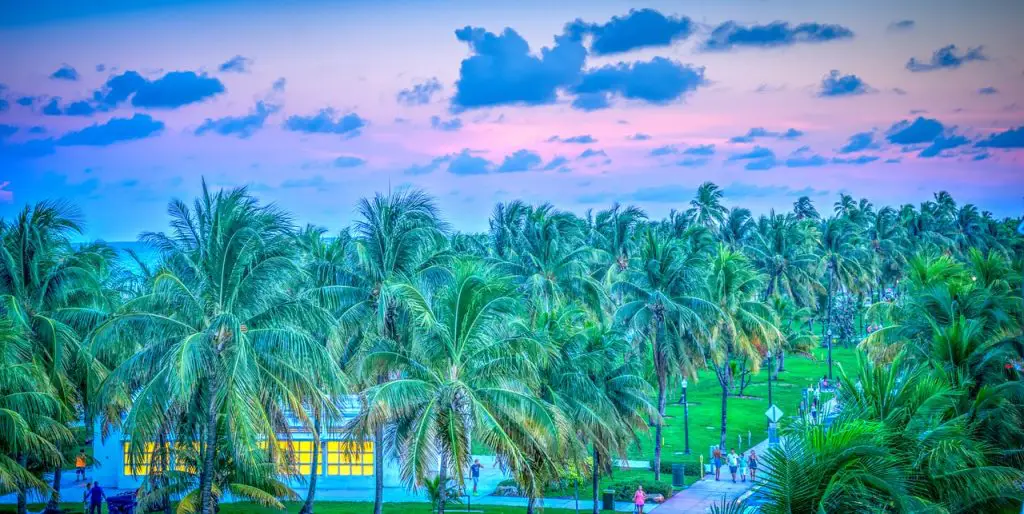 Summer: June to August
Summer in Miami can be extremely hot, with the temperature reaching up to 90°F. It is worthy to note that this is also the start of the hurricane season. Regardless, many tourists still find the city's warm waters and perfect waves at its best during this season.
Fall: September to November
Hurricane season lasts up to November. With the school year around the corner, the fall season is relatively the quietest season for Miami.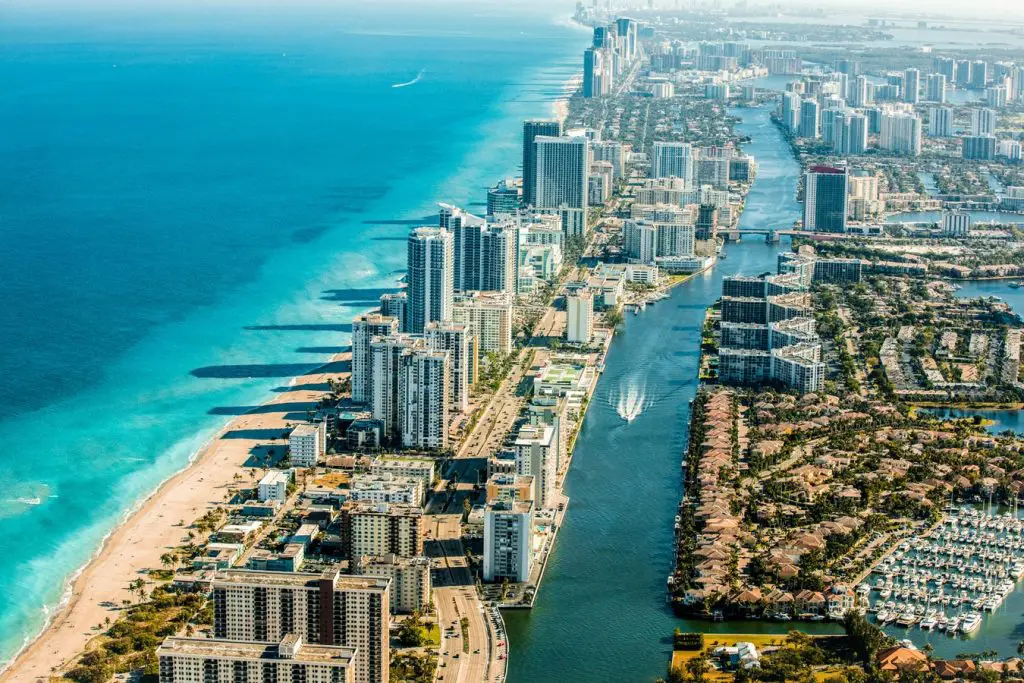 Getting Around Miami
There are several ways to navigate Miami. But since the city covers a fairly big area, it might not be feasible to explore the city by foot, especially if you want to check out as many attractions as you can with the limited time that you have.
By Rail: Miami's Metrorail operates every day from morning till midnight. A one-way trip currently costs $2.25. The Metromover, on the other hand, is a form of free transportation, which you can access in Brickell and Downtown. Expect crowded cars during rush hours.
By Bus or Trolley: A single bus trip costs $2.25. Take note that drivers only accept cash and coins. Trolleys, on the other hand, are another free form of transportation. They come every 15 minutes and can be a fun experience for a first-timer in Miami.
By Car: If you want to make the most out of your day trip, getting an Uber is probably your best bet. There's plenty of drivers that you can hail, you won't have to worry about finding a parking spot, and it's undoubtedly the most comfortable way to explore the city.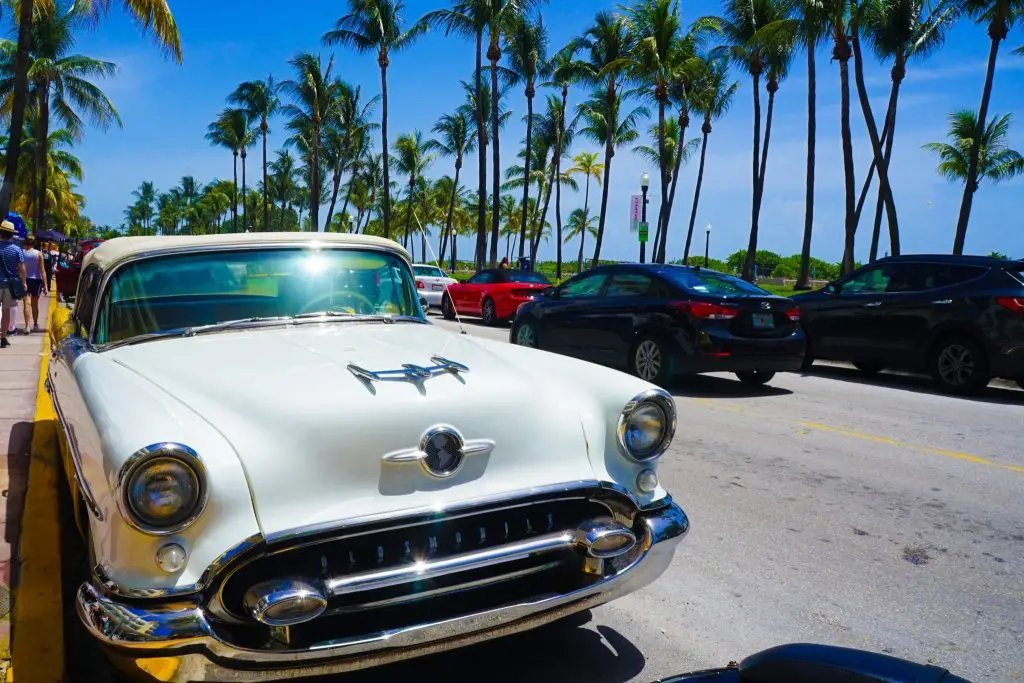 Five Dishes You Need to Try in Miami
Because of Miami's diverse background, the city has become a melting pot for a dynamic cuisine. Beyond its sandy beaches and vibrant nightlife, the town's culinary scene is another experience that is not to be missed.
Try to squeeze in some of these recommendations if you're planning to take a quick visit to Miami.
Stone Crabs: Don't leave Miami without trying this out. What has already become an institution in the city, Joe's Stone Crab has been serving this seafood goodness for many years now. For the ultimate Miami experience, eat them chilled with hash brown potatoes, coleslaw, and mayo.
Ceviche: You'll find tons of restaurant offering great seafood dishes here in the city. A staple that you'll see in most menus is ceviche, a refreshing dish made with raw fish, citrus juice, and some spices.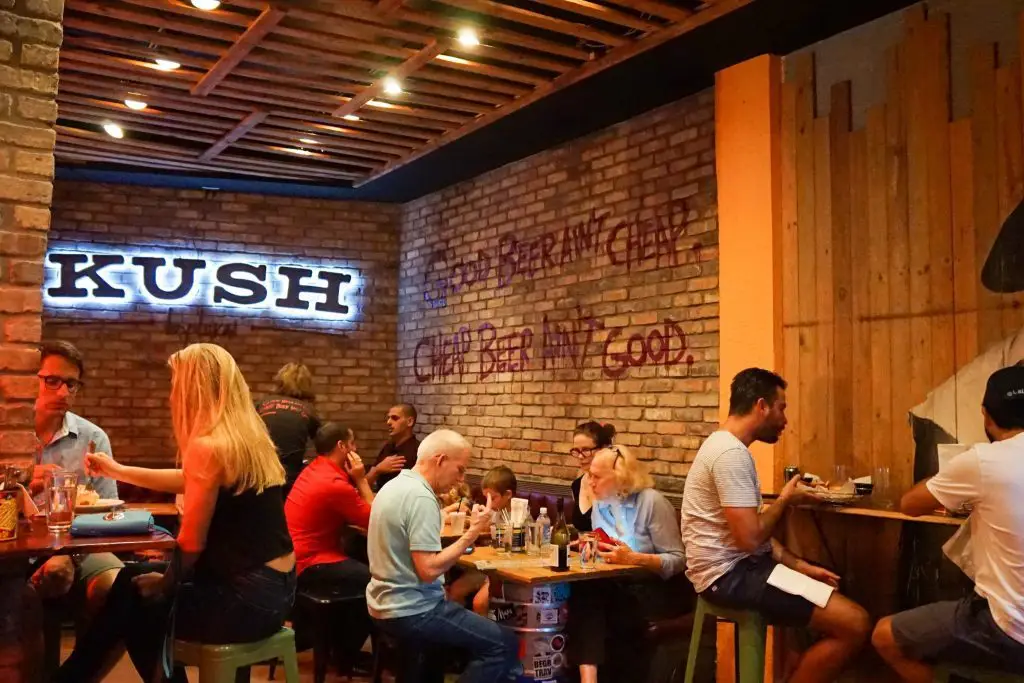 Fritas: For a city dominated by Latin inhabitants, this item doesn't come as a surprise. Fritas is the Cuban version of the American hamburger. It's made with beef-and-chorizo patty sandwiched by Cuban buns.
Chicharron: Don't underestimate this seemingly simple dish. Fried pork belly is all it is to this South American staple, but believe me when I say that this may just be one of the best dishes you'll ever have in Miami.
Key Lime Pie: Finish off your meal with a delightful slice of key lime pie. A perfect blend of sweet and citrus, crunchy and creamy, this is absolutely the perfect way to cap off a sumptuous meal.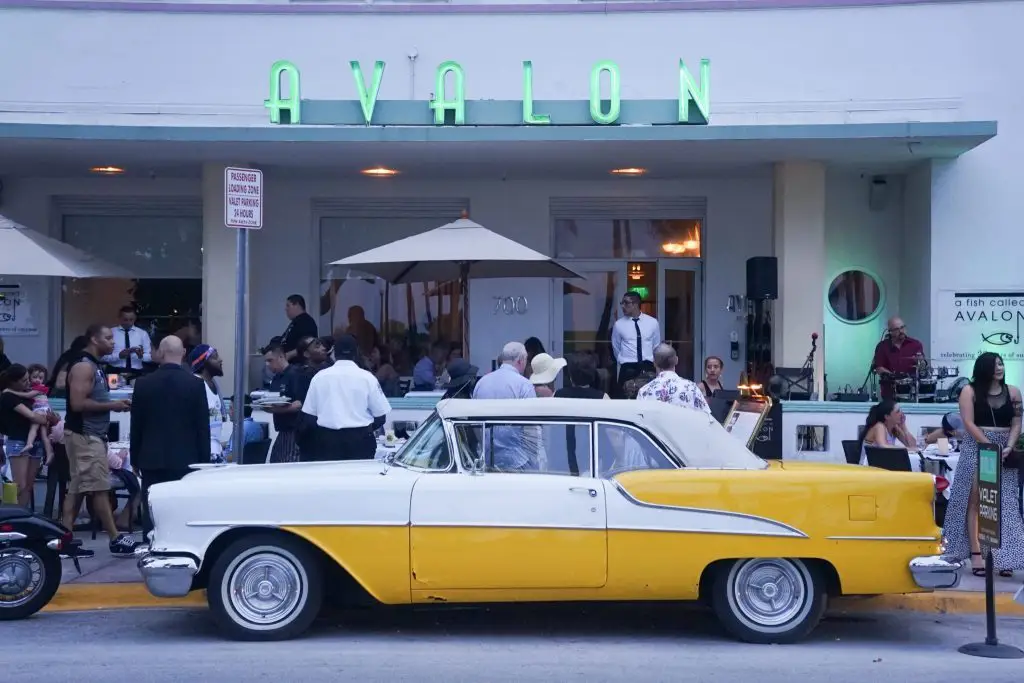 Miami in 24 Hours
There is no one specific way of designing a whole day-itinerary for Miami. Because of the many beautiful and interesting attractions in the city, you'll never run out of things to keep you entertained.
To be completely honest, the main challenge here is how you're going to fit in as many activities as you possibly can to make the most out of your Miami trip. You might find the Gray Line sightseeing bus an easier option if you are short on time. No matter how you do it, make sure to include the following for the ultimate Miami experience.
Miami Beach & South Beach: Almost synonymous to Miami, these two are few of the most famous beaches in Miami. This is where you'll see the iconic colorful lifeguard houses as well as the sandy shore with odd but beautiful buildings at the back. And then there is the South Beach nightlife…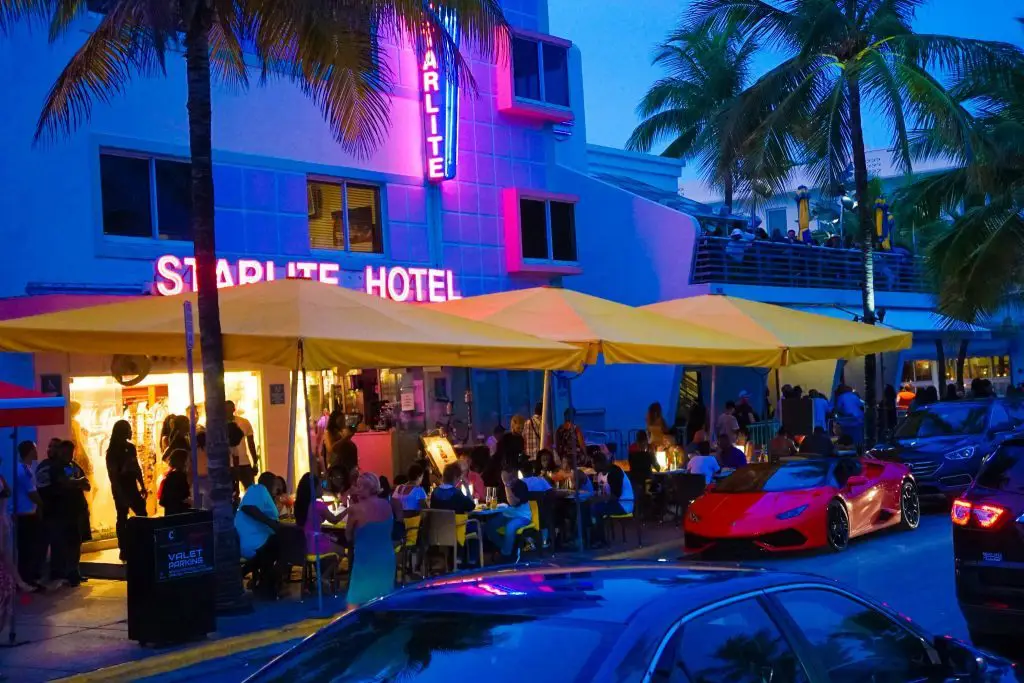 Little Havana: If you want to deep dive into Miami's colourful culture, this neighbourhood is not to be missed. Filled with vibrant shops, instagrammable streets, and endless lively Latin music, Little Havana is definitely a worthwhile visit.
Address: Western Miami
Vizcaya Museum and Gardens: Originally built by businessman James Deering as a luxurious winter mansion in 1916, this has become one of Miami's greatest treasures. With its Renaissance-style and stunning classic interiors, the Vizcaya Museum and Gardens is a sight to see.
Address: 3251 S Miami Ave.
Wynwood: If you love art and photography, Wynwood is a highly recommended attraction. Home to street arts and galleries, a trip to Wynwood is truly a feast to the eye.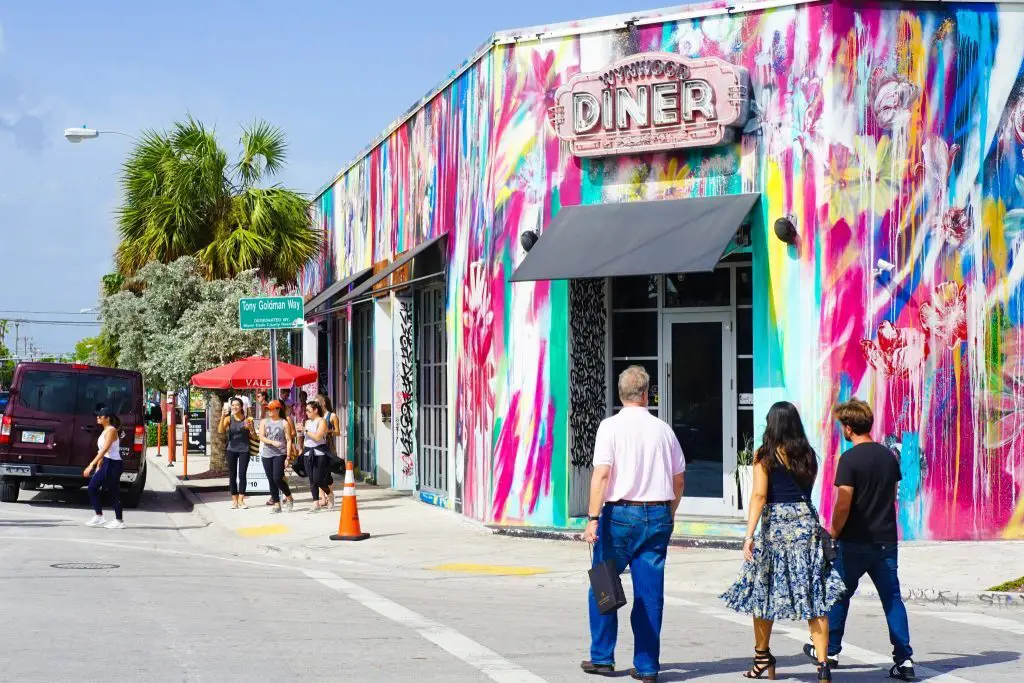 Zoo Miami: If you're looking for a family-friendly experience, this attraction is a perfect option. The Miami-Dade Zoological Park and Gardens has been providing a safe and nourishing habitat to over 200 animals, giving guests the experience of exploring a real-life safari.
Address: 12400 SW 152nd St.
Ocean Drive: Ocean Drive is probably one of the city's most photographed facades, making it an iconic spot that should not be missed. Pop on over to this major thoroughfare to find a place to eat, people-watch, or just admire the city after a good long day of touring.
Address: 15th Street to South Pointe Drive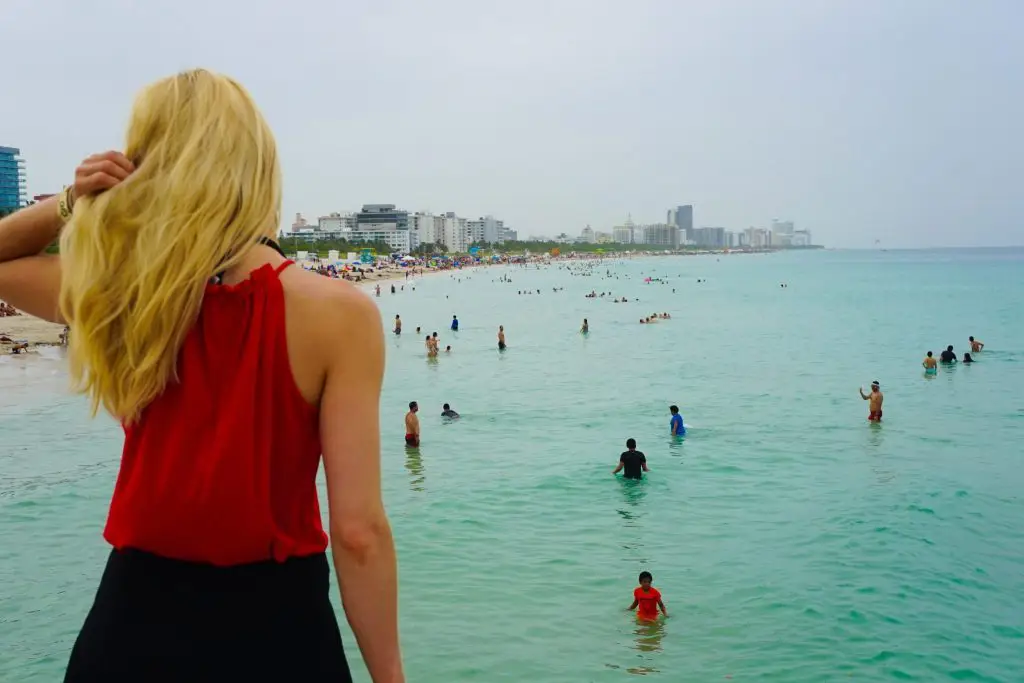 Final Word
Whether you're here for a day, a weekend, or a week, there seem to be a plethora of things to keep your day busy. As expected, Miami is a charming tourist destination that is worthy of coming back to.
Staying Connected While Travelling
In today's increasingly connected world, staying online while traveling has become essential for a seamless experience. That's where eSIMs come into play, revolutionizing the way we access mobile networks during our global adventures. Say goodbye to hunting down local SIM cards at the airport; eSIMs provide instant activation the moment you land, sparing you the fortune usually spent on international roaming and allowing you to genuinely travel like a local (without getting hopelessly lost!).
With eSIMs, tasks like restaurant recommendations and reservations, up-to-the-minute public transport instructions, checking opening hours, and accessing further information become a breeze. And, of course, sharing your journey on social media is easier than ever. To stay connected wherever you roam, consider using either Airalo or Holafly. Airalo boasts the most extensive range of destinations worldwide, offering smaller data bundles tailored to your needs, while Holafly provides unlimited data packages and fantastic EU data deals.
So why wait? Embrace the future of travel connectivity with eSIMs and make your next journey effortlessly smooth.
Further Things To Consider Before Any Adventure
Now you're all set and prepared to explore our big wide world, why not sort out everything else out all in one go? If necessary for your travel plans make sure you have brought proper travel insurance, protected your privacy by getting a secure VPN, compared all the top hotel booking sites to find just what you're after, reserved an unbeatable rental car price and - of course - booked the best flight deals!
Or maybe just forget it all and go for a last-minute cruise or effortless tour instead?
Many budget travelers (including me) indulge in worldwide airport lounge access, so we can experience luxury while still slumming it in economy. Naturally, we would never leave home without a more general travel guide since we couldn't possibly cover everything here!
Just add an adventurous attitude and plenty of smiles - they go a long way - and that about covers it all! Now go out, find your own path and don't forget to share your best inspiration stories with me on Facebook, Twitter, and Instagram...I'd love to hear from you!