A Florida Road Trip is the perfect vacation idea – no matter how little or much time you have! There are literally hundreds of destinations available on this flat peninsula, from theme parks and beachside resorts to tropical islands, art deco glam, and swampy marshlands.
Hitting the open road has never been more appealing. An All-American thrill with attractions and destinations aplenty — most of which are never that far apart thanks to a modern (albeit pricey) highway system.
Florida has something for everyone, and it's year-round warm weather only add's to the appeal. Live out your seaside fantasies on a Florida Road trip and discover why everyone is raving about Florida!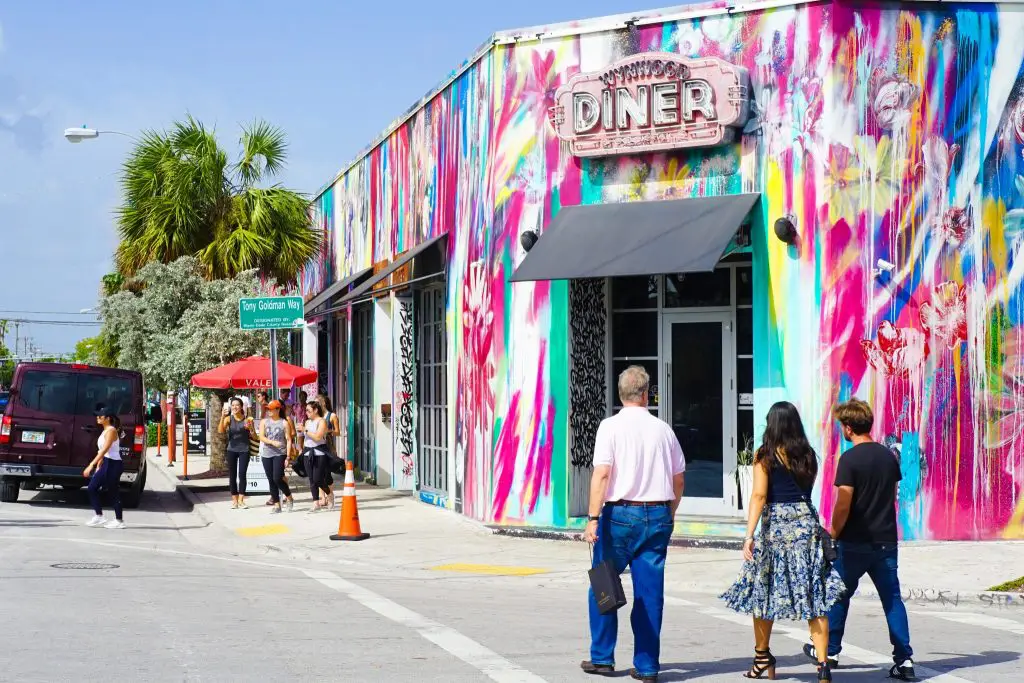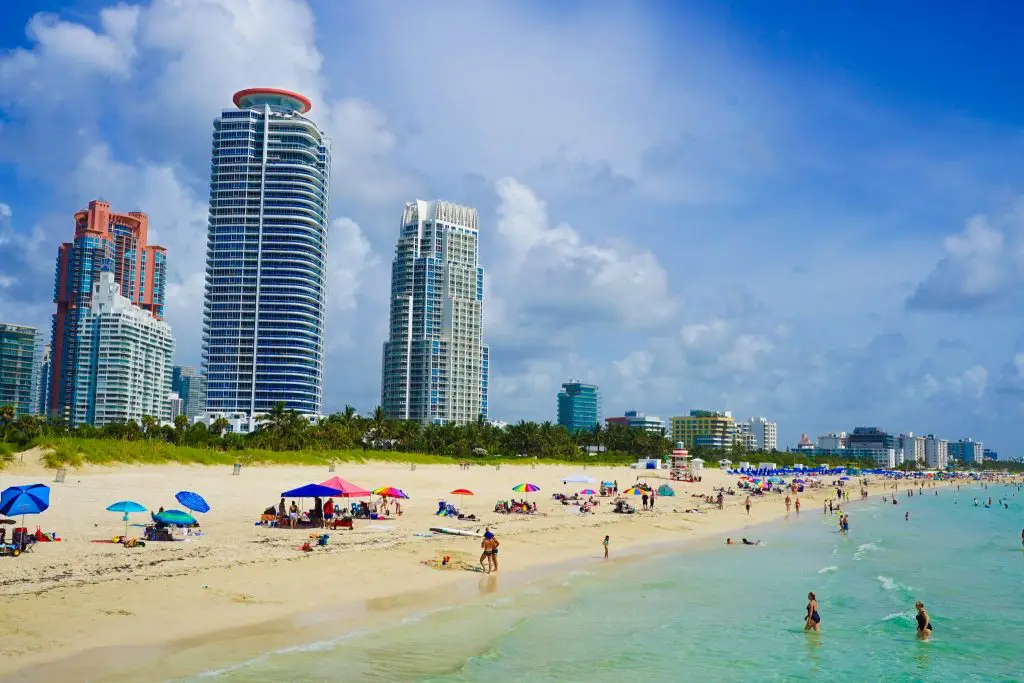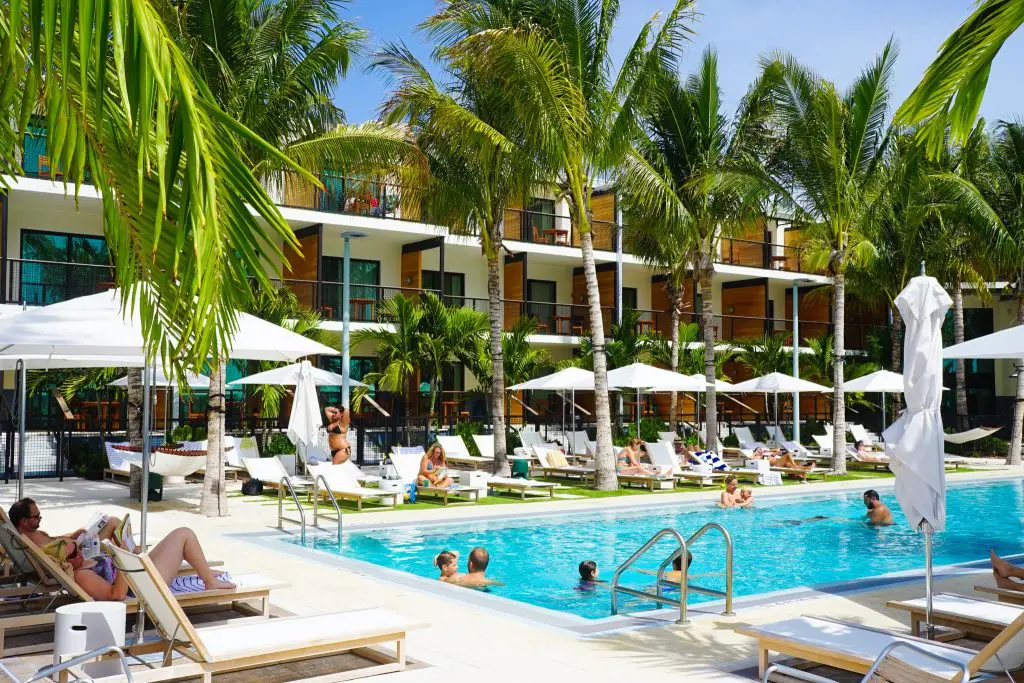 Crystal River Florida is a magical place with exceptional wildlife spotting, quiet backwaters, small-town life, and yes – the famous Manatee. When water temperatures in the Gulf of Mexico drop in the winter, the gentle manatees make their way upstream to the warmer water of Crystal River and the Three Sisters Springs.
Tourists from all over the world flock here to have an up-close and personal experience, as the only place in the United States, you can legally enter the water with these wonderful and placid creatures.
The Three Sisters Springs is easily one of the best national parks in Florida, and while numbers are higher in the winter, there are manatees to be found here year-round, with much lower tourist numbers in the summer.
A bucket list experience for sure – this is one place you do not want to miss on a Florida road trip (and if you keep heading north you can enjoy the highlights of a Gulf Coast road trip)
Read more about swimming with manatees in Florida legally or click through to find the best accommodation options and deals in Crystal River, Florida.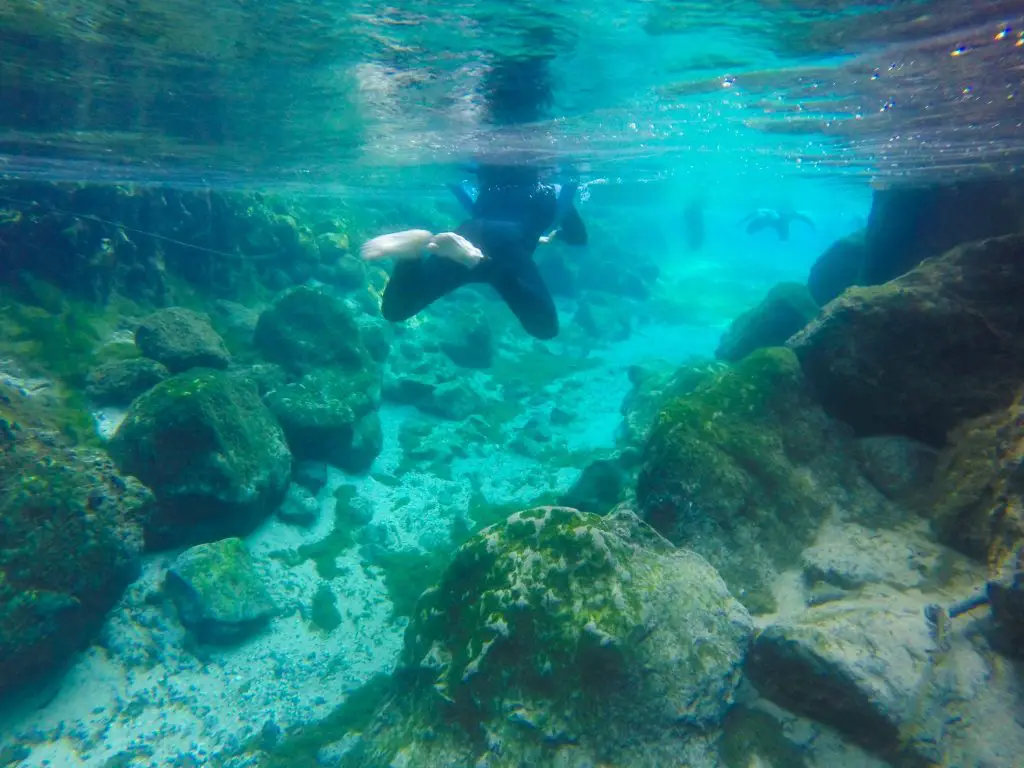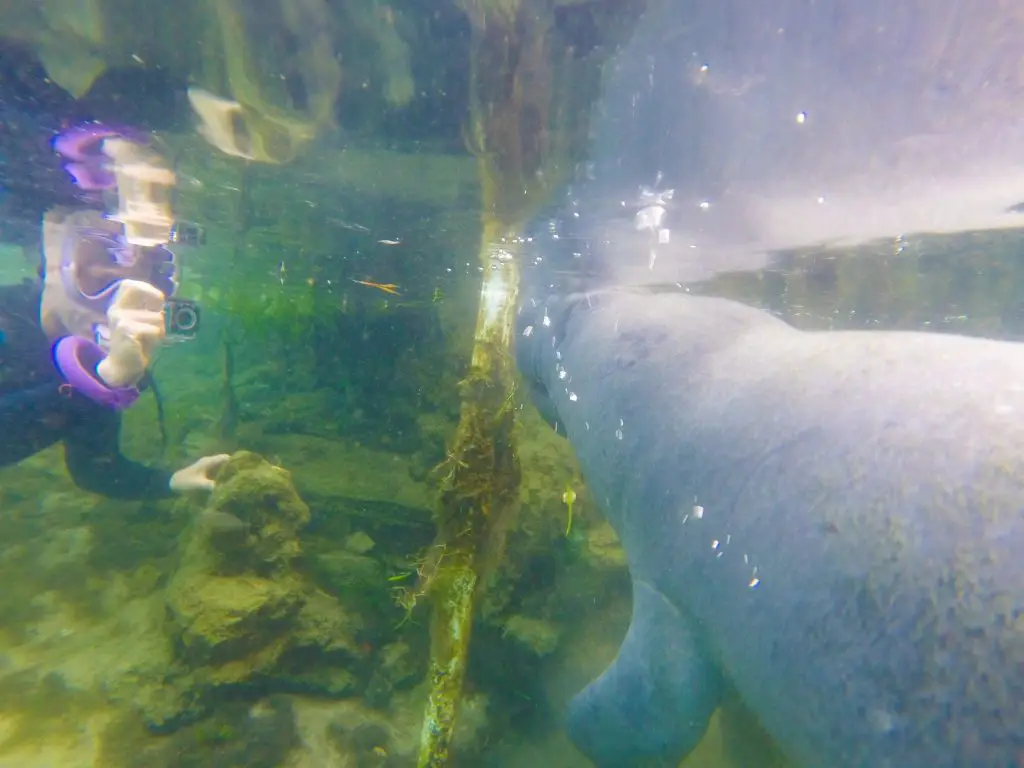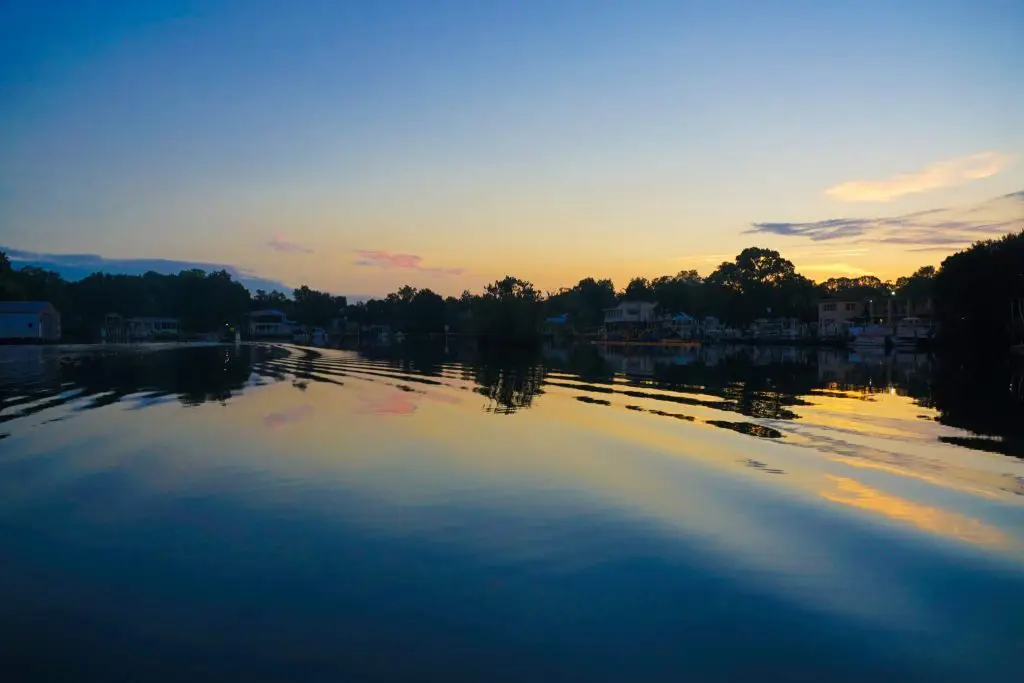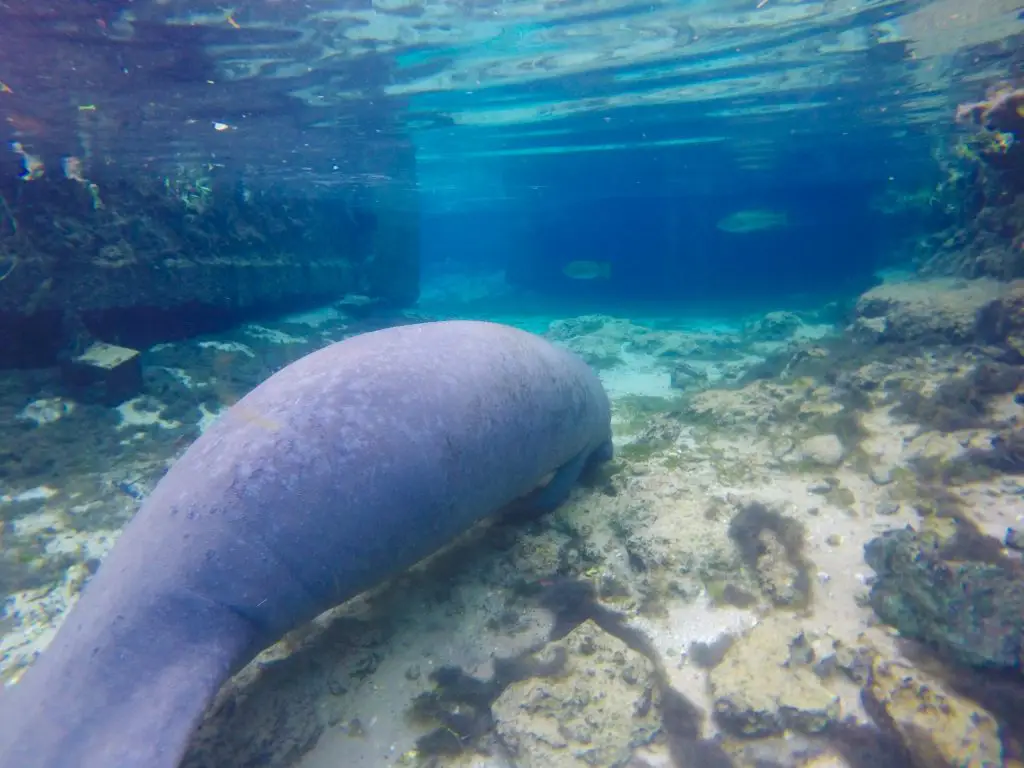 One of the best Florida road trips from Orlando has to be to get up close and personal to the space shuttle Atlantis at the famous Kennedy Space Center, just one hour outside of Orlando.
The shuttle launches may have stopped, but the Space Center is still an excellent, unforgettable experience that gives you a taste of what an astronaut's life is like and gives you important insight into the ongoing work of the space program in the USA. No matter if you are only moderately passionate about science and space, or an uncompromising sci-fi enthusiast, you can't help but be impressed by a visit to the Space Centre and the sheer scale of the endeavors taken to further humanity here.
Begin at the Early Space Exploration museum to get a quick summary, then head out on the 90-minute bus tour to the Apollo / Saturn V Center and conclude at the spectacular new Atlantis museum, in which you can walk under the scorched fuselage of a spacecraft that flew on 33 flights to space.
Located on the Atlantic Coast and adjacent to the wind-swept beaches of Canaveral National Seashore, an all-day immersion in US space history will have you wanting to head to the stars yourself.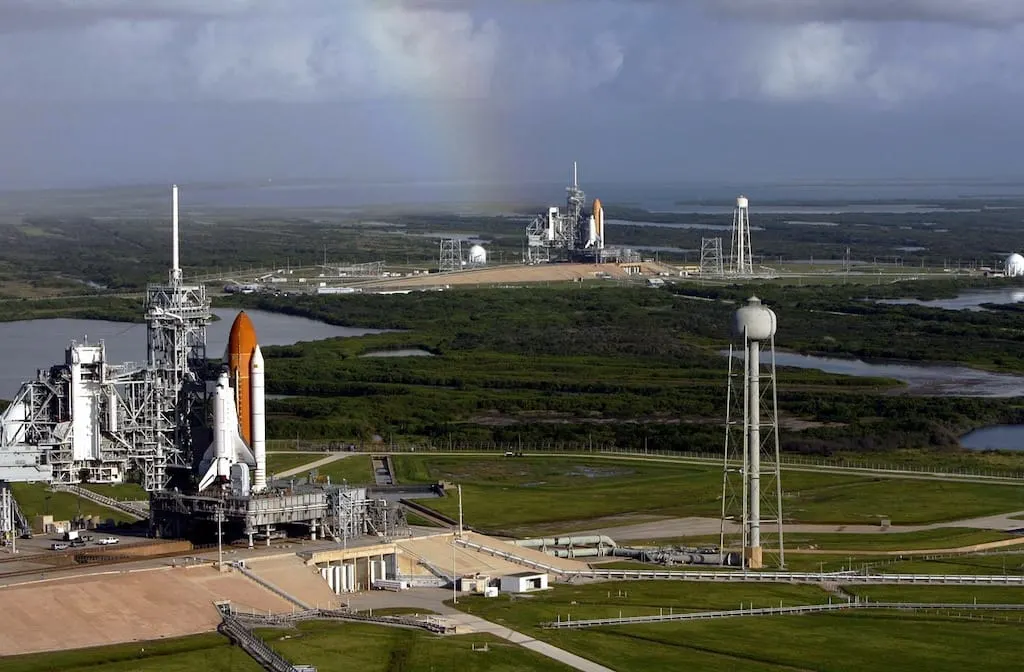 While Tampa is often overlooked as a sprawling business hub, there is actually a lot on offer here for a day or two! With the world-class Florida Aquarium, plenty of urban green spaces, great museums, a thriving food scene – and yes, access to Florida's Gold Coast – this is one stylish city.
The newly opened Riverwalk is not to be missed, nor is Florida's best grouper sandwiches at Big Rays Fish Camp – and if you're in town around Halloween, the Chamber of Terror is an amazing haunted boat attraction on a real US navy boat. Of course, there is also the famous Busch Garden's amusement park too if you're looking for some year-round thrills.
Click through to find the best accommodation options and deals in Tampa Florida.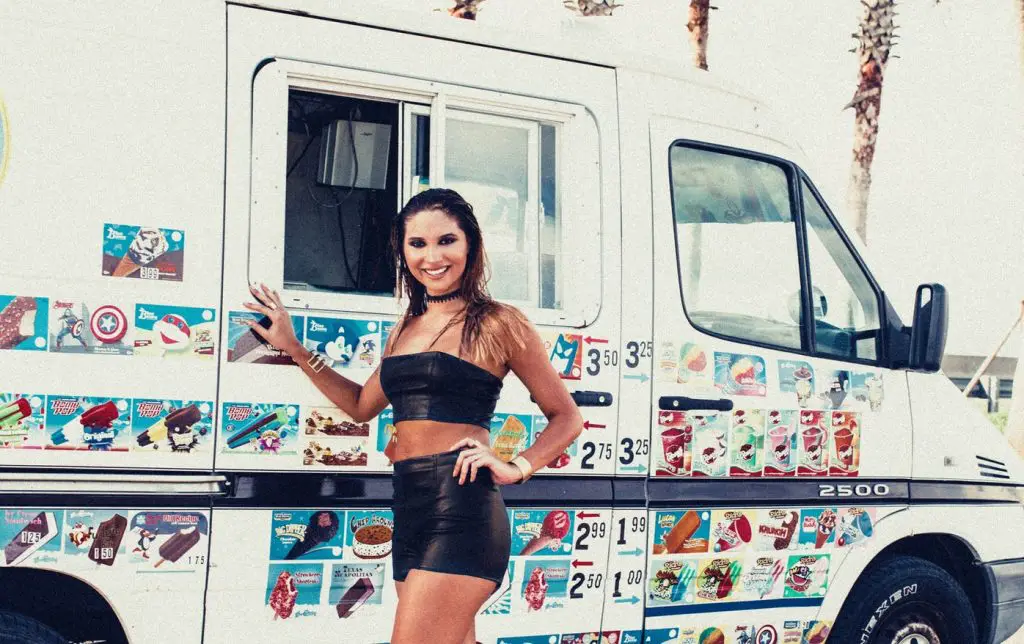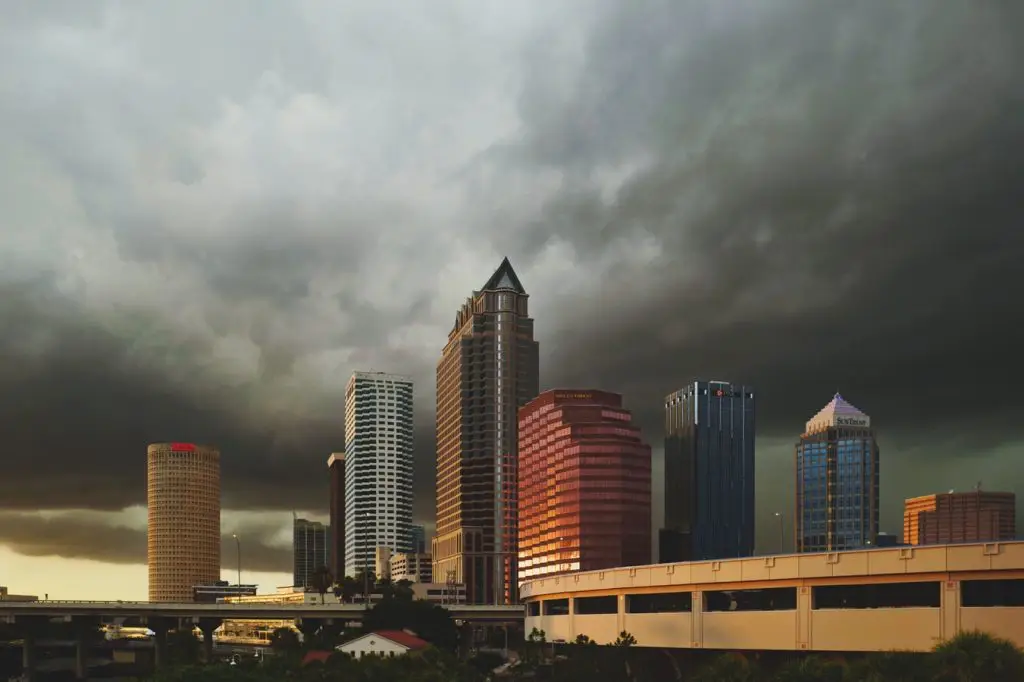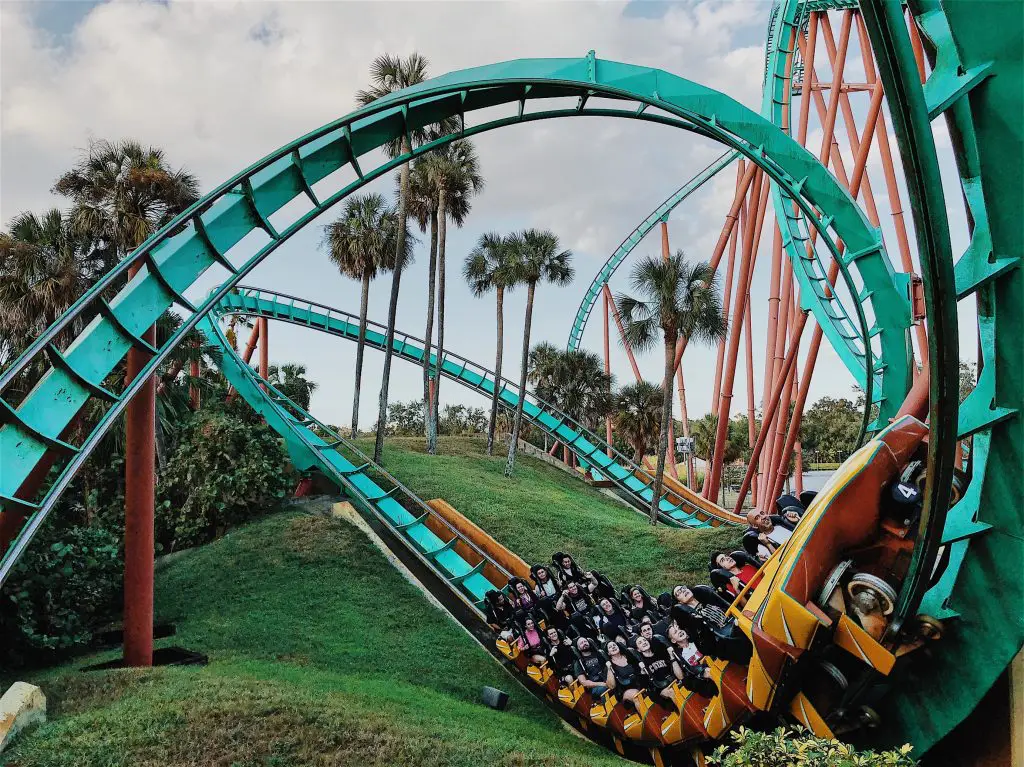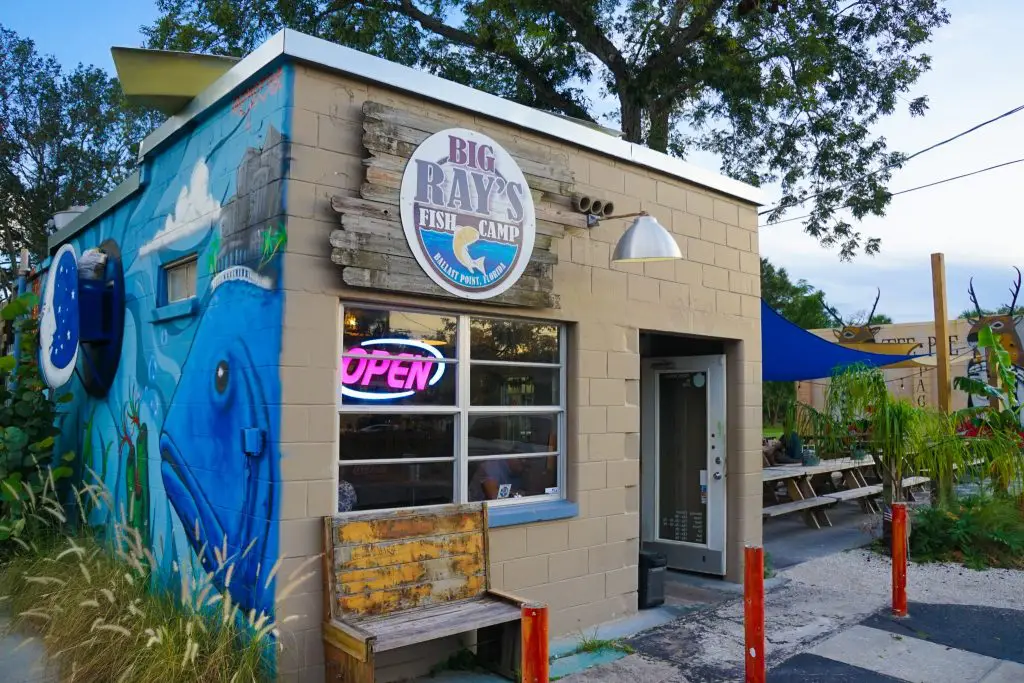 Another spot that is one of the top places to road trip to in Florida is Jacksonville, the largest city by land area in the contiguous United States, — and the most populated in Florida. But don't be put off by the vast size or somewhat isolated position just 25 miles south of the Georgia state line, Jacksonville is a treasure trove of activities and one of the most underrated things to do in Florida.
Stretching across both sides of the St. Johns River (and with two more meandering waterways now located entirely within Jacksonville), this is a city of spanning bridges, twinkling city lights reflecting on the water and numerous lookout points to enjoy the unusual cityscape.
While your first impressions of high-rise towers and corporate head offices might put you off, Jacksonville has the soul of a southern belle if you look deeper. A good place to start is wandering its 22 miles of beaches, extensive park systems, or historic neighborhoods. There are plenty of things to do with curious museums, a lauded street art scene, coastal cuisine, the hoppy craft beer scene, and so much more!
Though the city is gigantic, most places of interest are clustered along with the St Johns River's narrowest point around the downtown and the historic Five Points and San Marco neighborhoods (filled with bistros, boutiques, and restaurants).
Or the beach. Jax, as locals call it, is all about waterworks, breweries, and history. If you only have time to stop briefly, the Cummer Museum of Art and Gardens is absolutely not-to-be-missed. The Southbank Riverwalk and ultra-modern Museum of Contemporary Art (which reminded up more of Eindhoven or Stockholm) are also worth taking note of.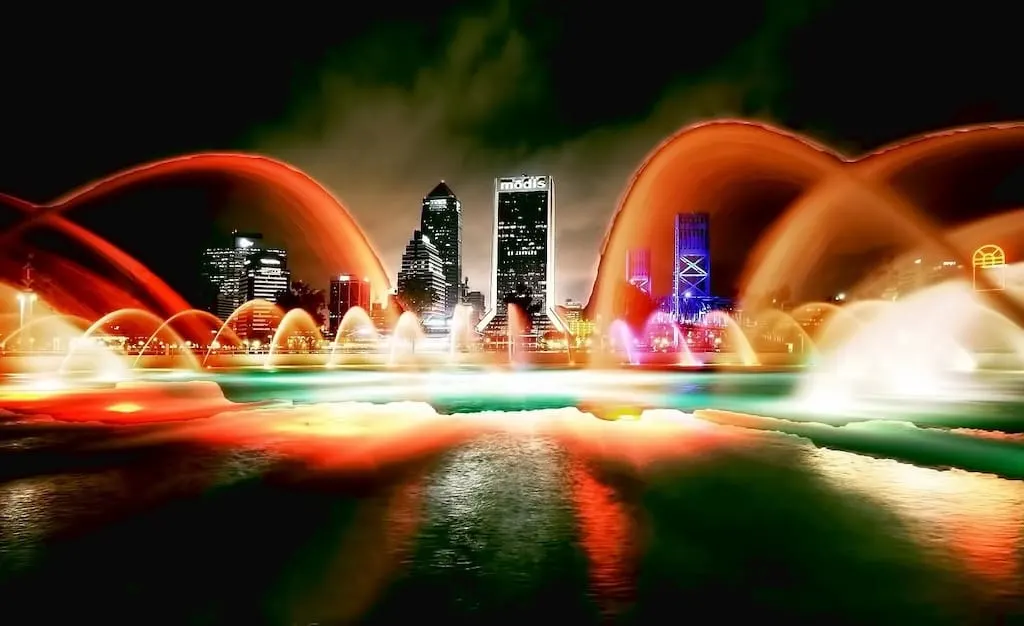 The Everglades National Park is a 1.5-million-acre world-famous wetland preserve – and one of the best national parks in Florida. With everything from coastal mangroves to marshes and pine flat woods, not to mention all the animal species, this iconic park invigorates the senses and gives you a big breath of fresh air.
The top activities in the Everglades are kayaking and airboat riding, but there are plenty of free boardwalks to be found. The best place to access the Everglades is from Everglades City, and the Ivy House Bed & Breakfast is the perfect place to stay with great rates, an internal swimming pool, in-house kayaking tours, and more.
Click through to find the best Everglades airboat tours and accommodation options in Everglades City.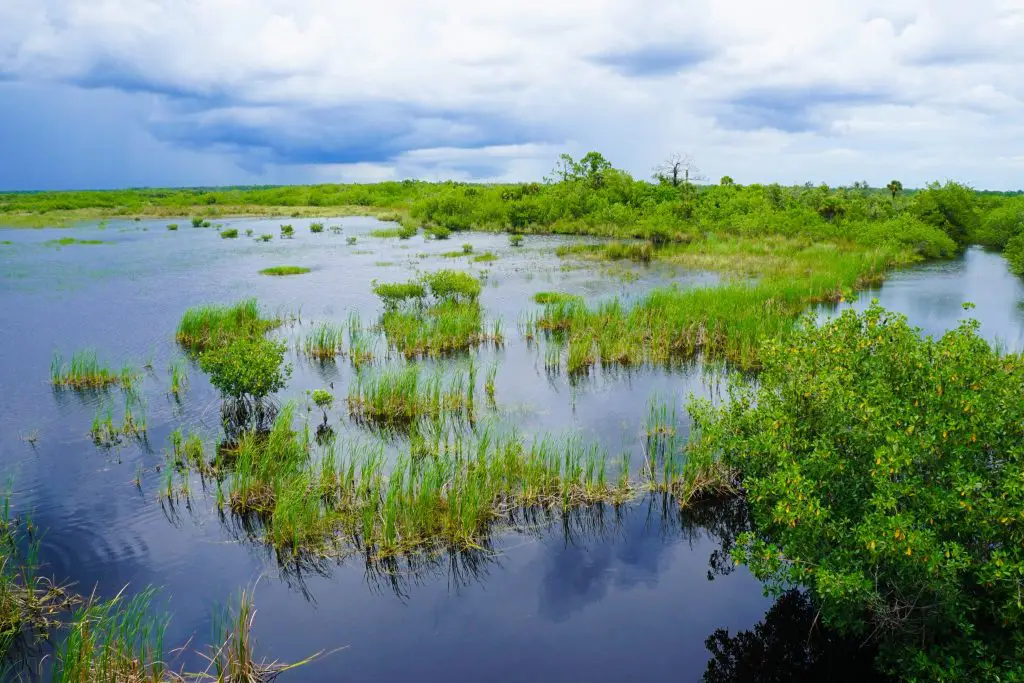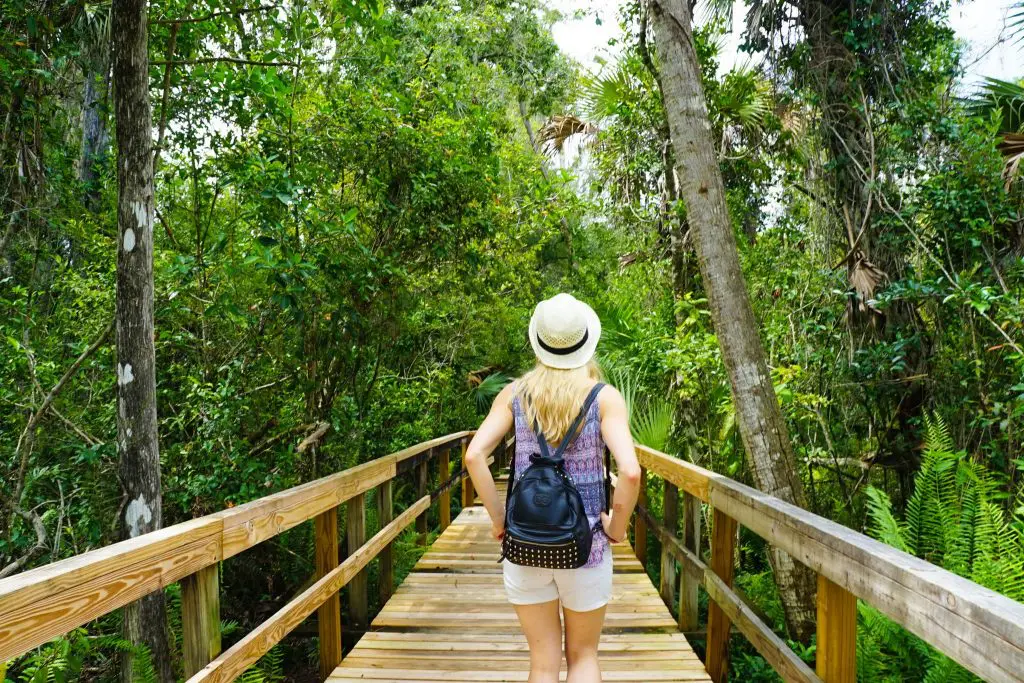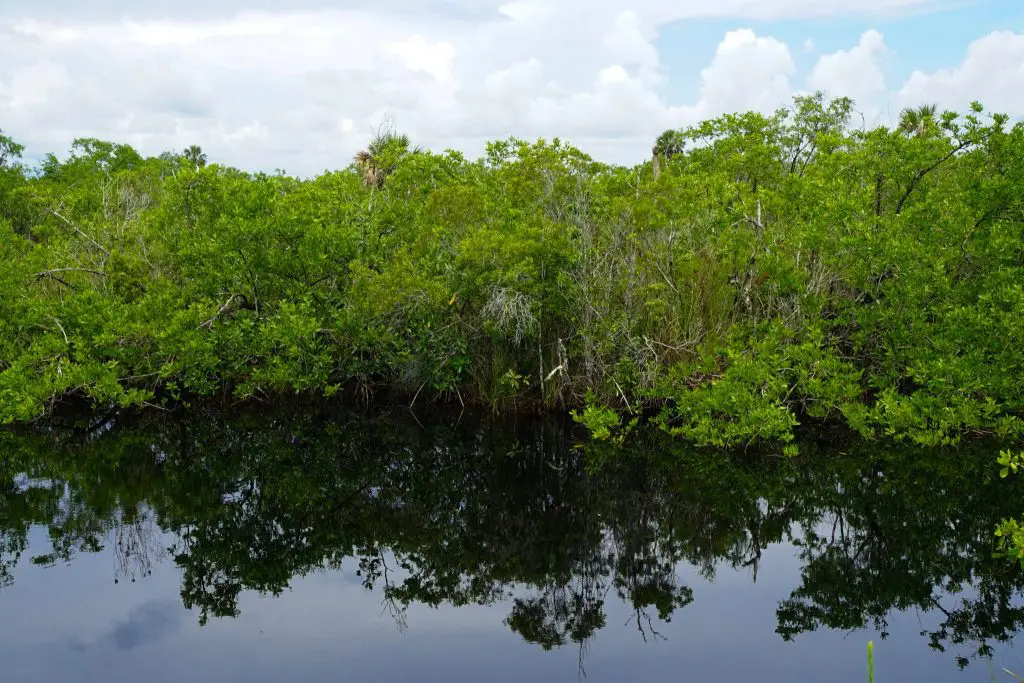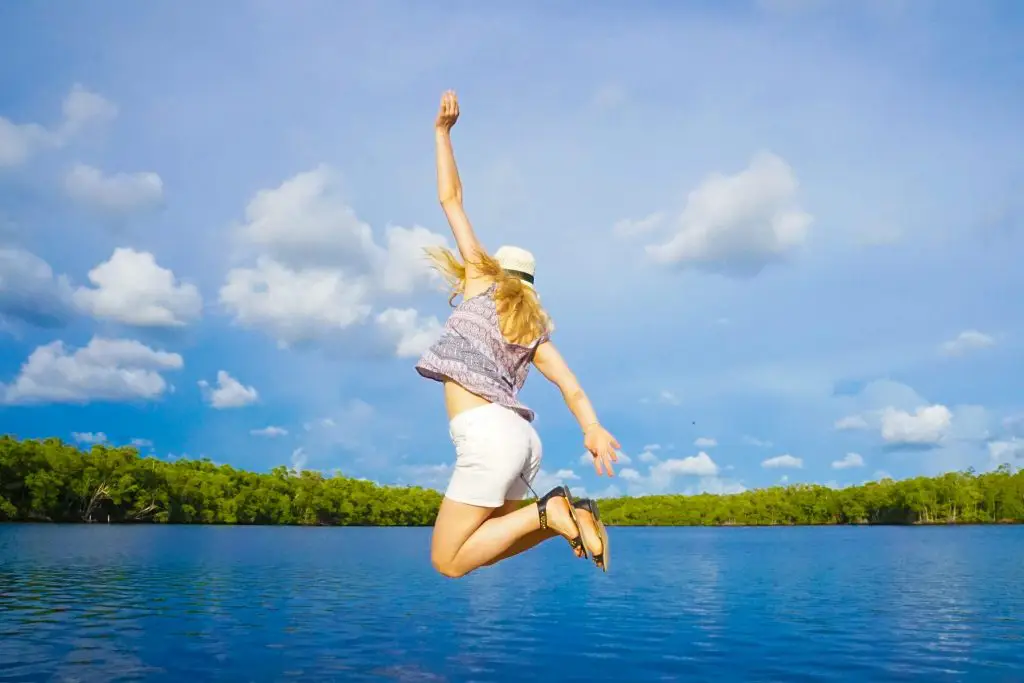 We love the majestic Everglades, but there is so much more to the nature of Florida. One such place is the Ocala National Forest, located just north of Orlando.
The southernmost forest in the continental United States, inside this otherworldly park, you will find hidden cypress stands, bizarre sinkholes and crystal-clear springs — and the world's largest contiguous sand pine scrub forest. The forest covers 607 square miles (1,570 km2) of Central Florida and has more than 600 lakes, rivers, and springs, including springs where you can swim, snorkel, and dive in the magical crystalline waters year-round.
There are hundreds of trails, many of which take you on past unusual and mysterious scenes, including the remains of 19th-century homesteads. You'll get the feeling you could be lost for weeks if you strayed from the path, which is probably true, and we don't suggest it.
There is very much the 'Old Florida,' and you can appreciate what early settlers would have experienced when they arrived in this humid and confusing land all those years ago. And get a sense of what this area of Florida was like before the theme parks arrived and changed everything forever.
There are 40+ odd campgrounds and ample activities, whether you want a short hike, longer kayaking adventures, or just to explore this tangle of unique flora and flora.
No list of the best things road trip ideas in Florida would be complete without Walt Disney World Orlando. One of the most popular tourist attractions on Earth (and the most visited vacation resort in the world) – this resort is the flagship of Disney worldwide and worth dedicating at least a few days.
There are four separate parks: Magic Kingdom, Epcot, Hollywood Studios and the Animal Kingdom, each of which is worth a day each on it's own, which is exactly what the Disney Four Park Pass is perfectly designed for, however, if you only have one-day the Magic Kingdom Park is the most iconic and it's night-time shows just cannot be missed.
And trust me, you are never too old for a trip to DisneyWorld!
Make sure to read the best DisneyWorld Orlando Tips before you go, and see all of the Disney Ticket deals available. Best sure to get accommodation close to DisneyWorld – and consider car hire from Orlando airport as the shuttles are notoriously bad.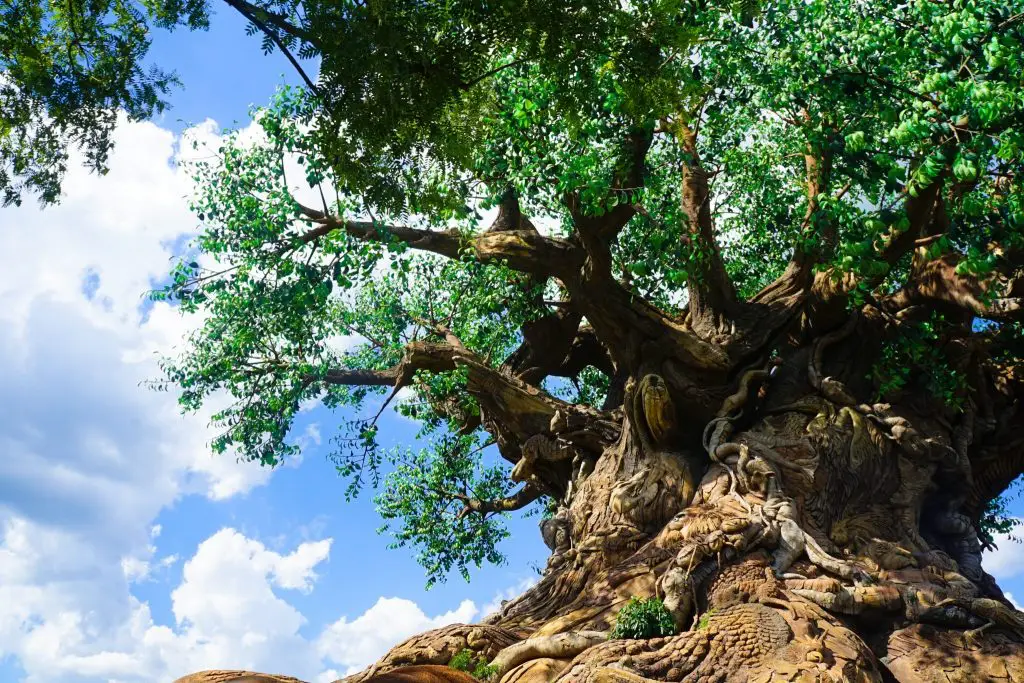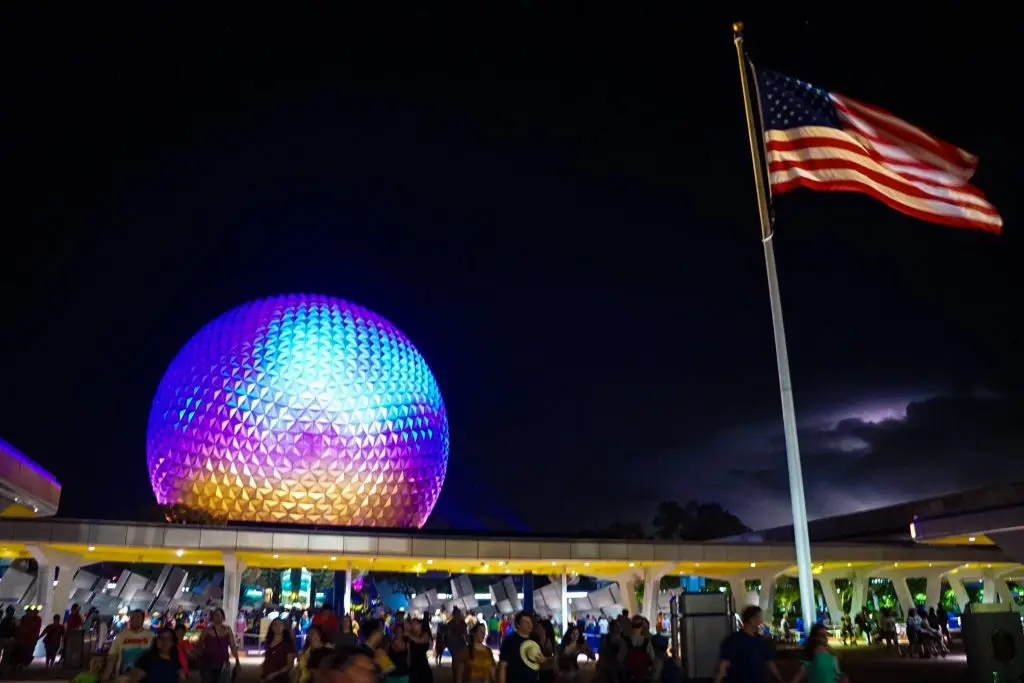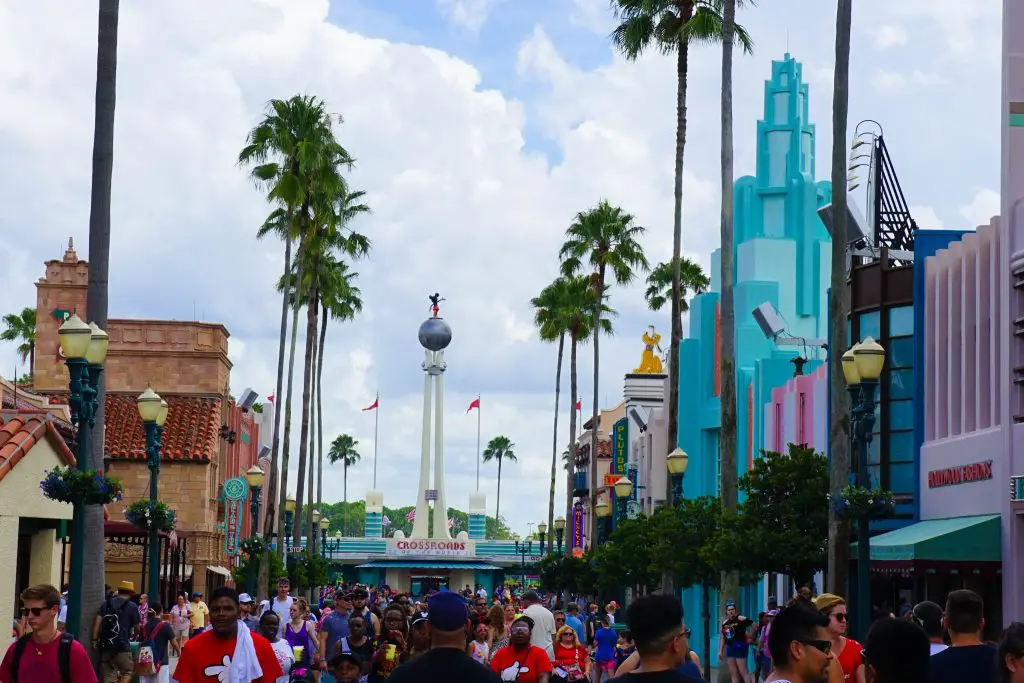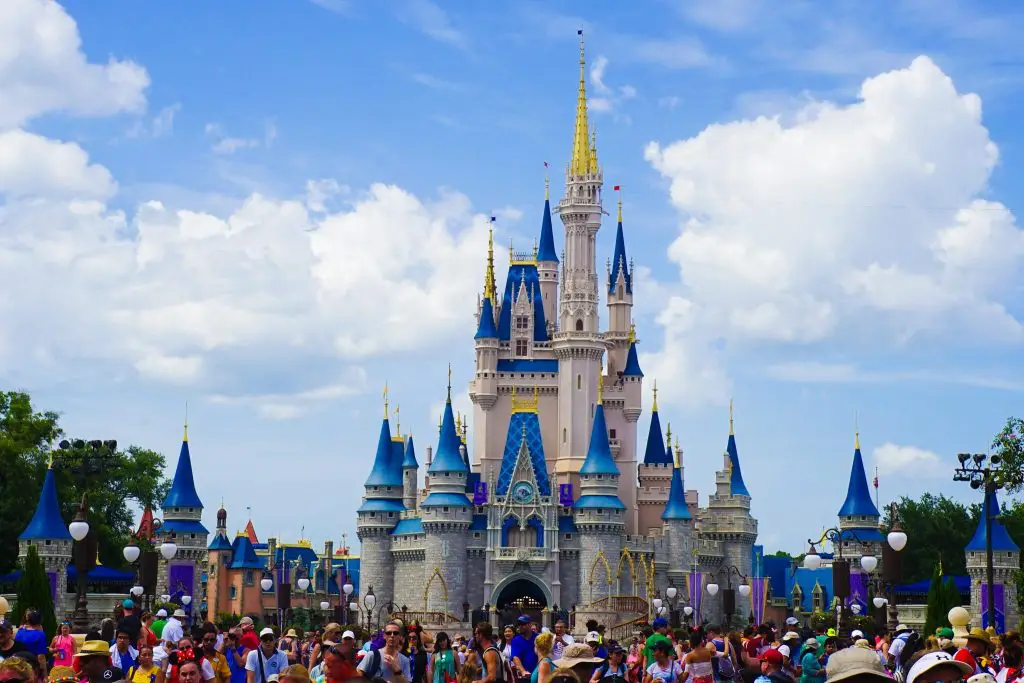 Historic Spanish Point in Osprey, Florida, is a spectacular 30-acre heritage and nature attraction. The highlights within are all connected by a 1-mile walking tour that passes through various historic sites in an otherwise pristine coastal ecosystem of clear springs, white sand, alligator-filled wetlands, and jumbled mangroves.
There is no real Spanish connection here (the name is a tribute to the Spanish merchant who told settlers, John and Eliza Webb, about this idyllic location in 1867). The praise was the least they could so as the expansive site is undoubtedly one of the most beautiful in County Sarasota. In 1910, Bertha Palmer, a well-to-do Chicago socialite, bought the Spanish Point home along with vast tracts in the surrounding area for cattle ranching, citrus groves, and land development.
The original pioneering homestead was part of the property she selected for her 350-acre estate, which she called "Osprey Point." She retained the pioneering buildings and combined them with lush landscaped gardens and lawns. Mrs. Palmer passed in 1918, and her family preserved Osprey Point in the following decades and encouraged the nomination of the Spanish Point to the National Register of Historic Places in 1976. In 1980, the Palmer heirs donated the National Registry to the Gulf Coast Heritage Association, and the Osprey Point site is now home to the Historic Spanish Point Museum.
Don't miss the charming Selby Gardens, hugging the beautiful Sarasota Bay, a tropical urban oasis of unparalleled botanical bliss or the turn-of-the-century pioneer homestead historic house museum. A magnificent historic place close to Sarasota, there is so much to explore here, with well-maintained trails and even trams that cross large areas of the grounds if the humid Florida heat makes walking less appealing.
The natural beauty alone means that even without the archeological significance, Historic Spanish Point would be one of the best places to visit from Orlando. And is somewhere you should allow at least half a day to explore.
Sarasota is sophistication without excess, a medium-sized city without the hustle and bustle. Think gorgeous beaches, relaxed 'Happy Hour' specials, a charming downtown, and plenty of low-key attractions.
A famed winter retreat for the affluent, one of the biggest drawcards here is the John and Mable Ringling Museum of Art – if you can draw yourself away from the miles of coastline that is.
There is also a world-class botanical garden, plenty of museums and child-friendly activities – but the Happy Hour food and drinks in the Lido Beach Hotel, with stunning views up and down the coast, is absolutely not to be missed.
Click through to find the best accommodation options and deals in Sarasota Florida.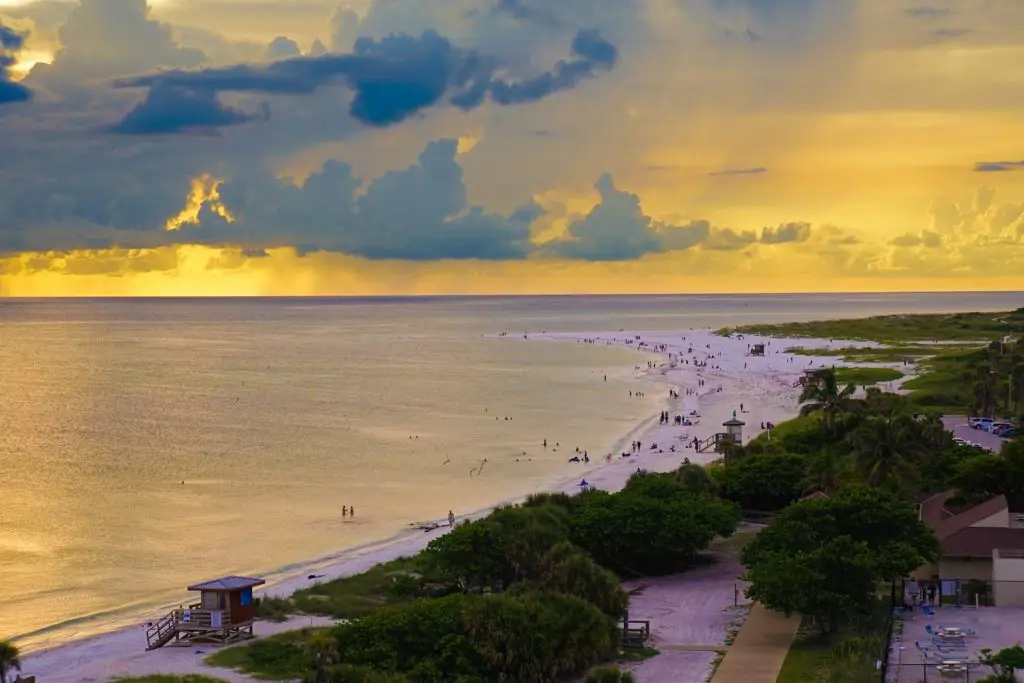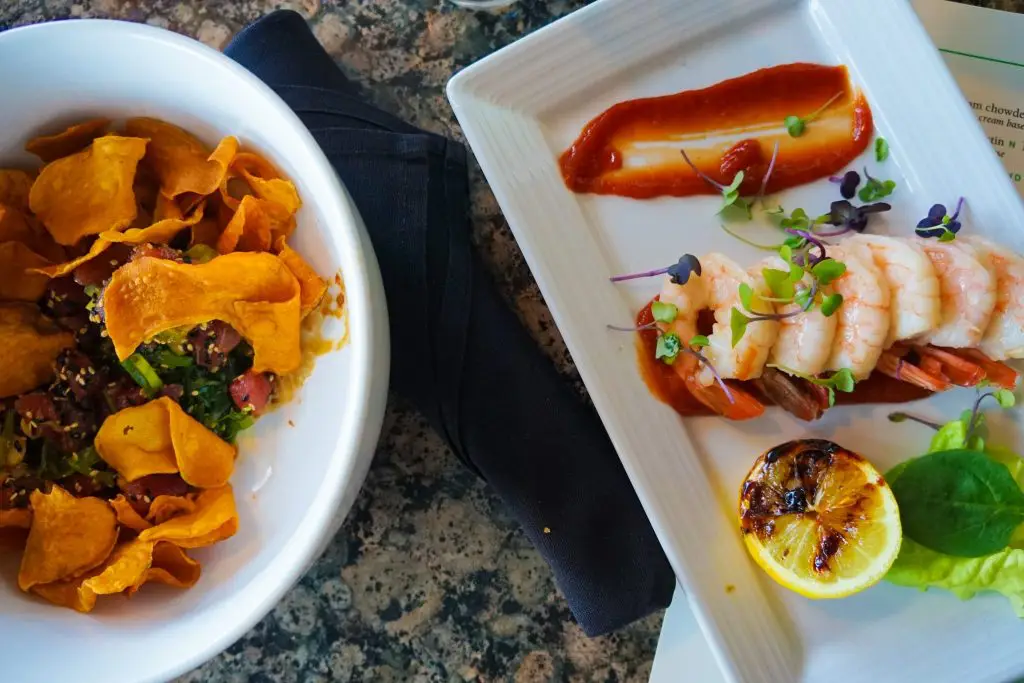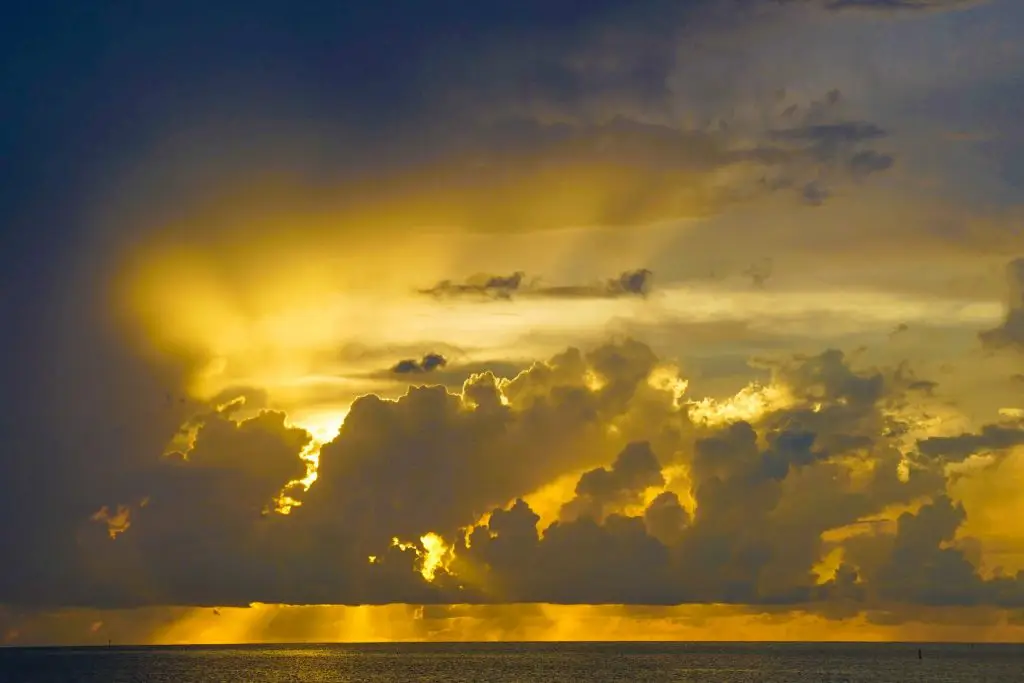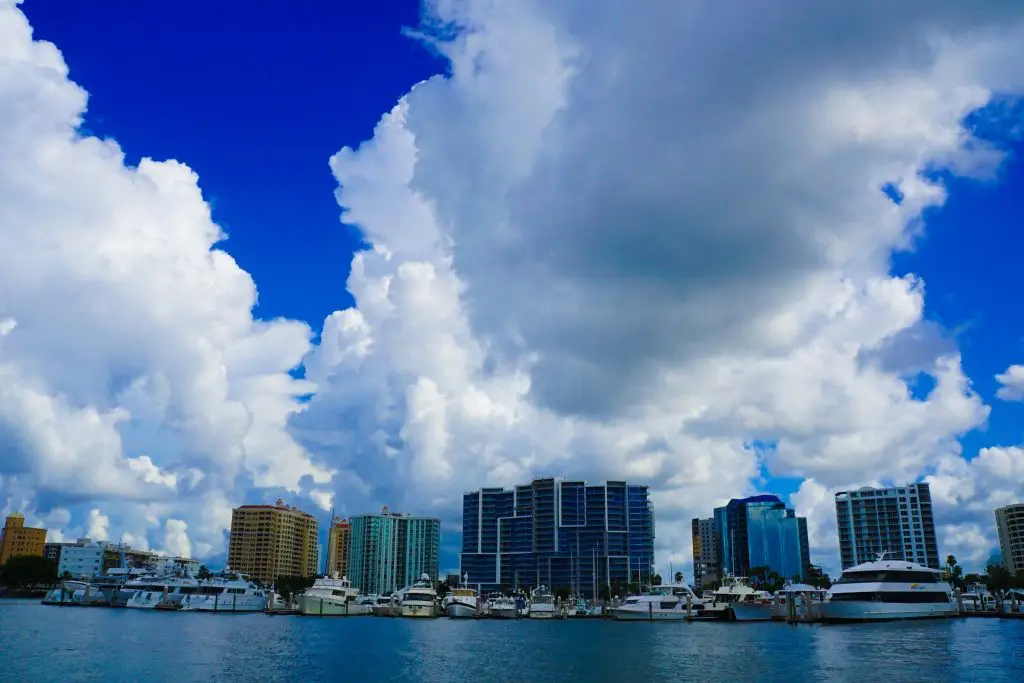 Being surrounded by water on three sides and have a rich maritime history, is it any wonder scuba diving in Florida is some of the best in the world. Well, for wreck divers, at least. Its biodiversity doesn't compare with spots like the Galapagos, Komodo, or Sipidan sadly.
More ocean-going vessels have had the misfortune of hitting reefs while sailed off the coast of Florida than we can keep a record off — and some are even at that sweet spot that can be explored by snorkelers.
Almost anywhere you stay along the coast will have opportunities for diving, but for enthusiasts, Panama City is the wreck capital of Florida providing an underwater graveyard for over a dozen warships, tugs, and most famously a 441-foot World War II "Liberty Ship; "The Chippewa." There are also natural reefs just a few miles offshore with small corals and colorful sponges.
Another incredible option for diving is the granddaddy USS Oriskany at 911ft long, 148ft wide and 129ft tall, (diveable from Pensacola), or the many wrecks which litter the seafloor around Fort Lauderdale.
For snorkelers, a Spanish galleon, the Urca de Lima, is found in only 10ft of water close to Fort Pierce, or Biscay National Park has a maritime heritage trail with six ships that are small enough for snorkelers.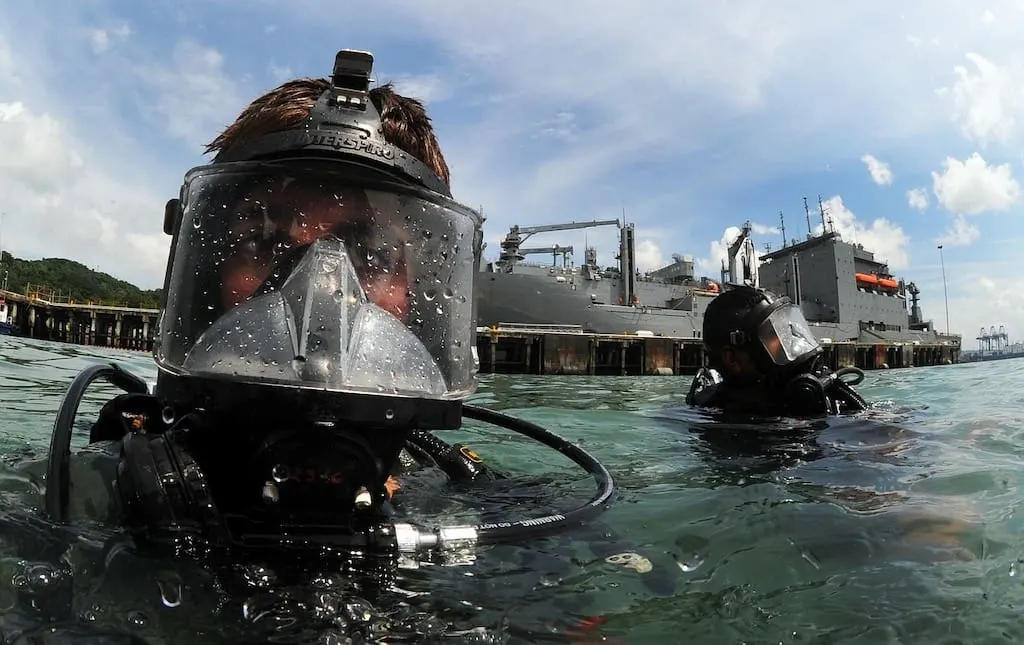 Florida's capital is a city of unexpected delights, with larger-than-life festivals, energetic nightlife, award-winning cuisine, and over 700 miles of trails and endless outdoor adventures.
Tallahassee, the largest city in Florida Panhandle, is cradled between slowly rising hills and filled with tree-lined avenues, street art, and a distinctly different vibe than the rest of Florida. Tallahassee is a peaceful and majestic city (ironically) more southern that much of the state it oversees to the South. Given that geographically, it's nearer to Atlanta than Miami, this inverse relation makes sense.
Even though the city is home to two major universities (Florida State and Florida Agricultural and Mechanical University) and plenty of governmental institutions, the tempo of life here is remarkably slow, only adding to its charm. There is a range of museums to explore, like the Tallahassee Museum of History & Natural Science and the Museum of Florida History, which explores European colonization, the Civil War, and WWII, but it's the southern atmosphere and way of life we found the most alluring.
If you are only dropping by, a glass of sweet tea and a plate of cornmeal-battered catfish from the Catfish Pad is as good an introduction as any.
The crown jewel of the Florida Keys, Key West is a tiny seven square-mile island at the end of Florida's Overseas Highway. An island of contradictions, you can find here peaceful tropical beaches, world-class snorkeling, and a daily sunset celebration – but this is also an island filled with bars, clubs, frat boys, mass tourism, and even an S&M fetishist parade.
The drive out, however, is gorgeous, and with proper planning, Key West can be everything you dreamed and more. I recommend staying in the newly opened Perry Hotel for a quiet location away from the crowds, and talking to the guys as Namaste Excursions for an eco-snorkeling excursion to one of the best-preserved reefs in Florida.
Just don't forget your coral friendly sunscreen! Whatever you are interested in, Key West has it – and add in the stunning sunsets, happy hour specials, and relaxed island vibes, and you have a destination you just cannot pass up!
Read my full review of the Perry Hotel in Key West here or click through to find the best accommodation options and deals in Key West Florida.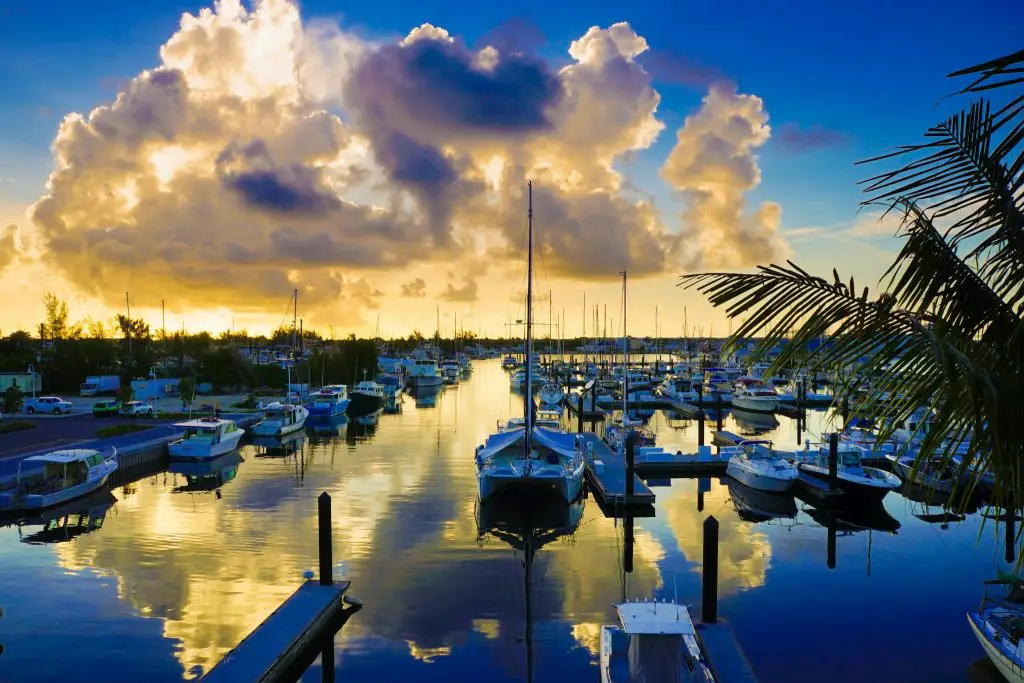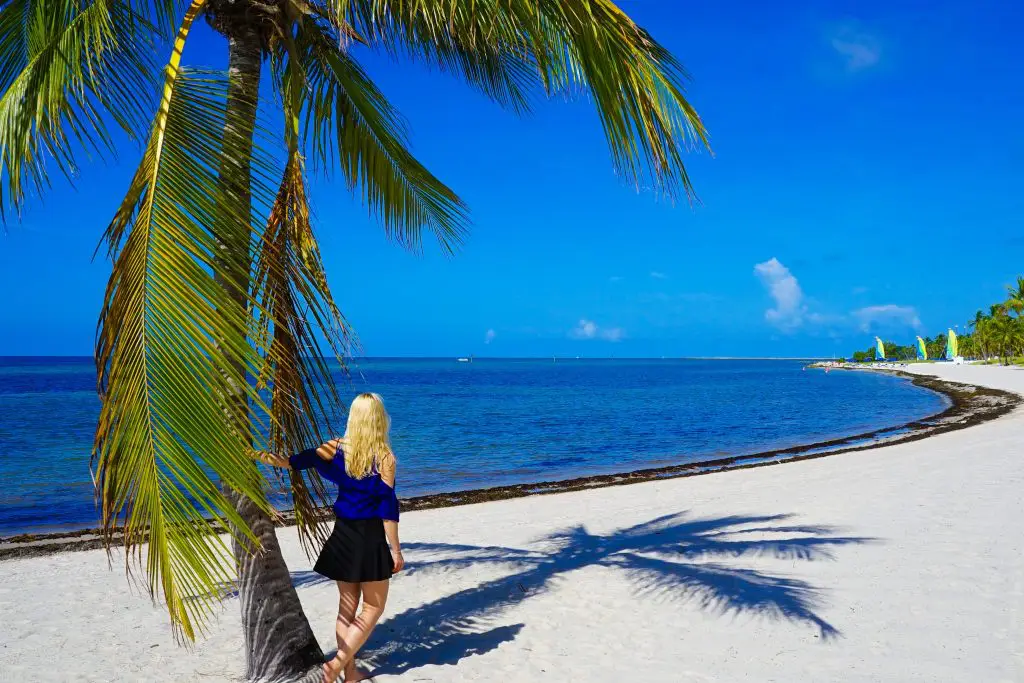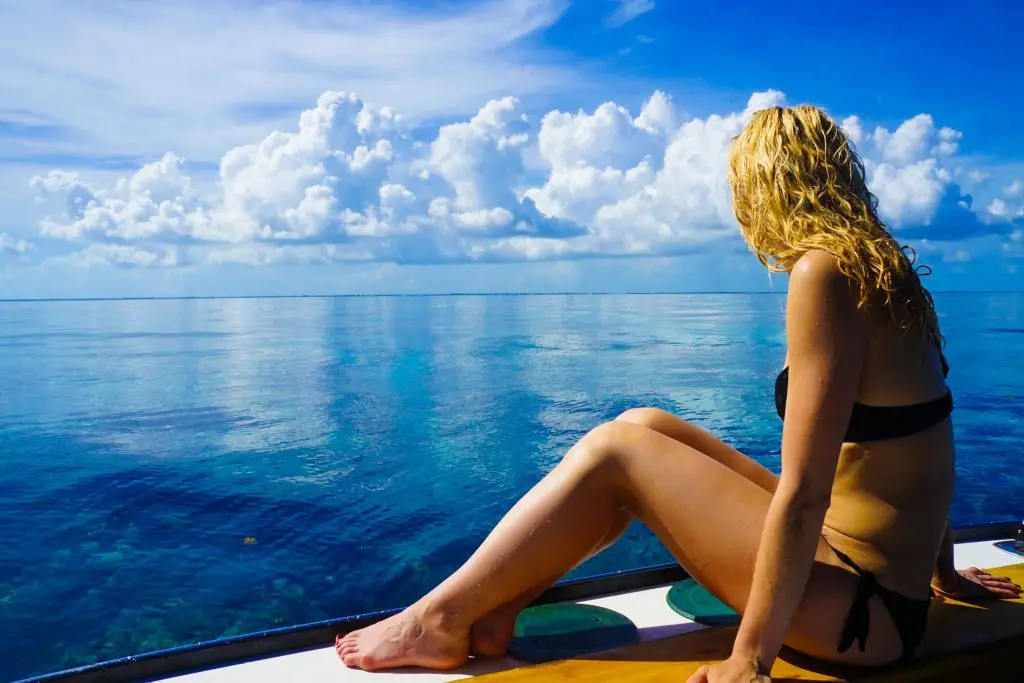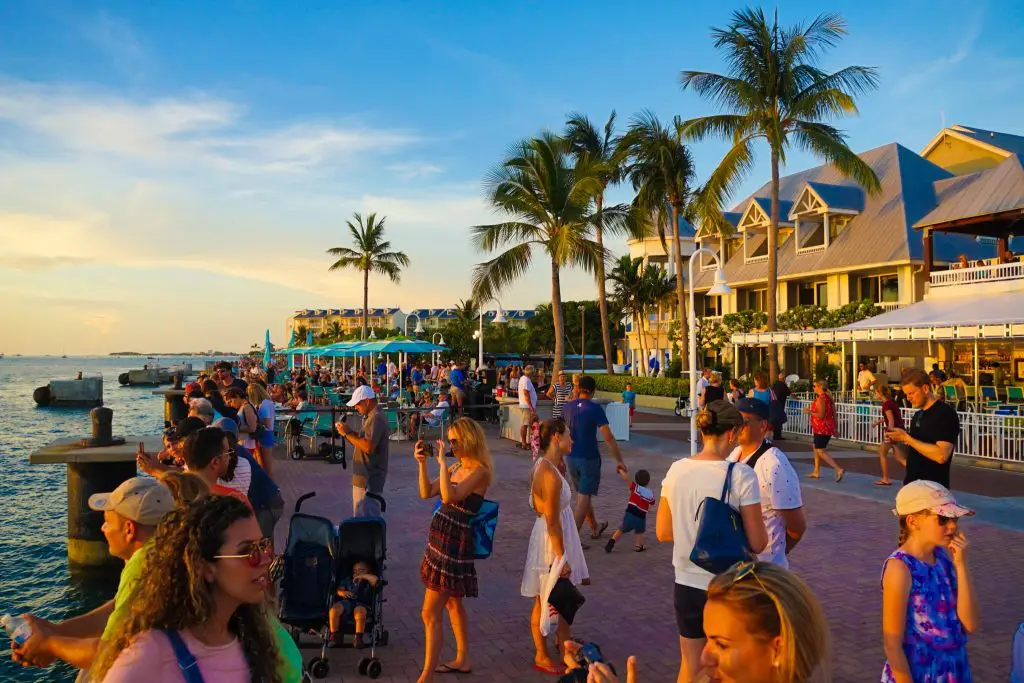 St Augustine was founded by the Spaniards in 1565 and today stands as one of the oldest continuously inhabited European settlement in the continental USA. This alone makes it one of the top places to visit, and indeed it is a major tourist destination — thanks to its 144-block National Historic Landmark District – but there is a lot more to love here.
St Augustine embodies beauty and retains its dignity, having developed gracefully over the years. However, there is no ignoring the blight of kitschy tourist traps that have come with its fame. There are miniature amusement parks, tour companies at almost every intersection, and horse-drawn carriages plodding along the street. Not to mention everyone dressed up in period costumes from ye' olden days.
Love it or hate it, one of the main endearing qualities of St Augustine is the rich heritage of built architecture, landmarks, and picturesque cobblestone streets complemented by a seemingly endless array of museums. Unlike other faux-historic theme parks in Florida, St Augustine has the credentials to back its fame up.
This is a town of people who were born and bred here, and many of them have chosen to stay in St. Augustine precisely because they are so passionate about their historic city. That means that despite its often touristy feel, there is also an incredible array of beautiful-restored B&Bs, cute cafes, cozy pubs, which only add to the town's timeless appeal.
Legend has it St Augustine is the home of the elusive fountain of youth, and while it may never have been found — or at least made public — there is plenty of ghost tours and costumed actors willing to help you find it. For those who don't fall for the allure of endless youth, the ludicrously ornate Hotel Ponce de Leon and Hotel Alcazar are architectural gems to hunt out. Designed by Henry Flagler – each is landmarks of Florida in their own right.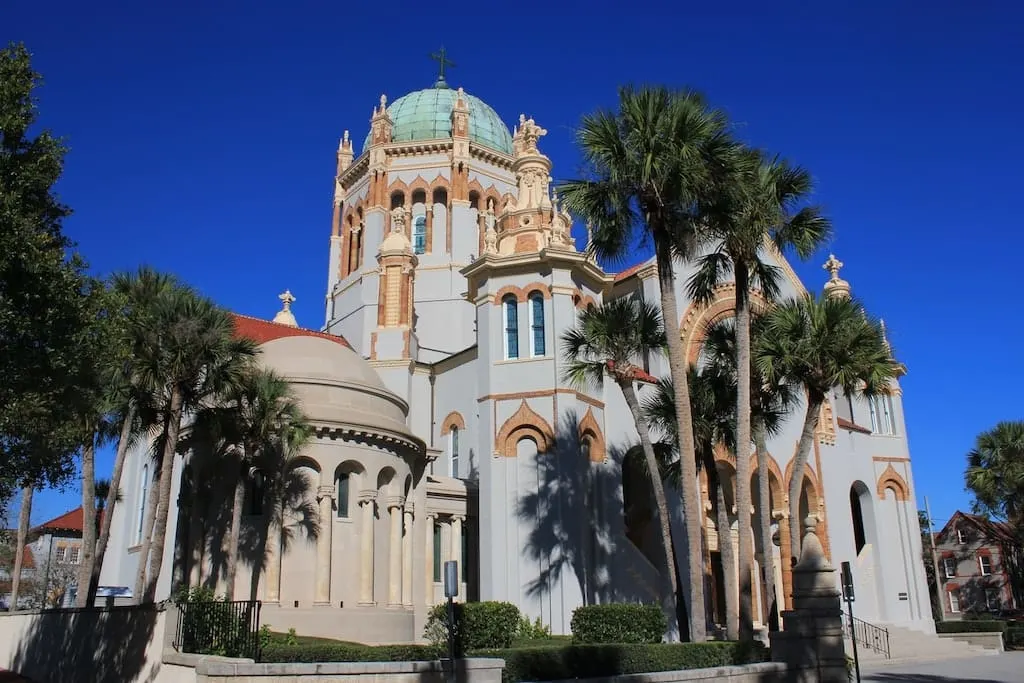 Idyllic Sanibel Island, found on the Gulf of Mexico, just a quick drive from Fort Myers, is renowned for its sunsets, lighthouse, luxurious resorts, and abundance of beautiful and rare shells.
Seashell enthusiasts —yes, there is such a thing — come here for all over the USA to try their luck hunting for the spiral calcium gems that wash up along the beaches here. Over 250 kinds of shells have been found here. One of Florida's hidden gems, island life on Sanibel is spontaneous and carefree.
The island's egalitarian nature gives it a rather refreshing point of difference. Growth at Sanibel has been consciously considered, and the island's northern half is almost completely contained within the JN 'Ding' Darling National Wildlife Refuge. The result is a very paradise lost kind of vibe, with 15 miles of pristine beaches, 25 miles of bike paths, and zero stoplights.
There is no downtown, and the beachfront is blissfully free of the ubiquitous commercial-and-condo monstrosities that can be found on most of Florida's coastlines.
Plus, there are only a few beach points of access, meaning it is easy to find your own seclusion. There are mansions here, but the hidden from view and life is a very casual affair. This makes Sanibel a perfect choice for a romantic getaway, a family trip, or a nature vacation. So, what are you waiting for? Grab your bucket an a shell guide and get hunting.
You never know what you'll find.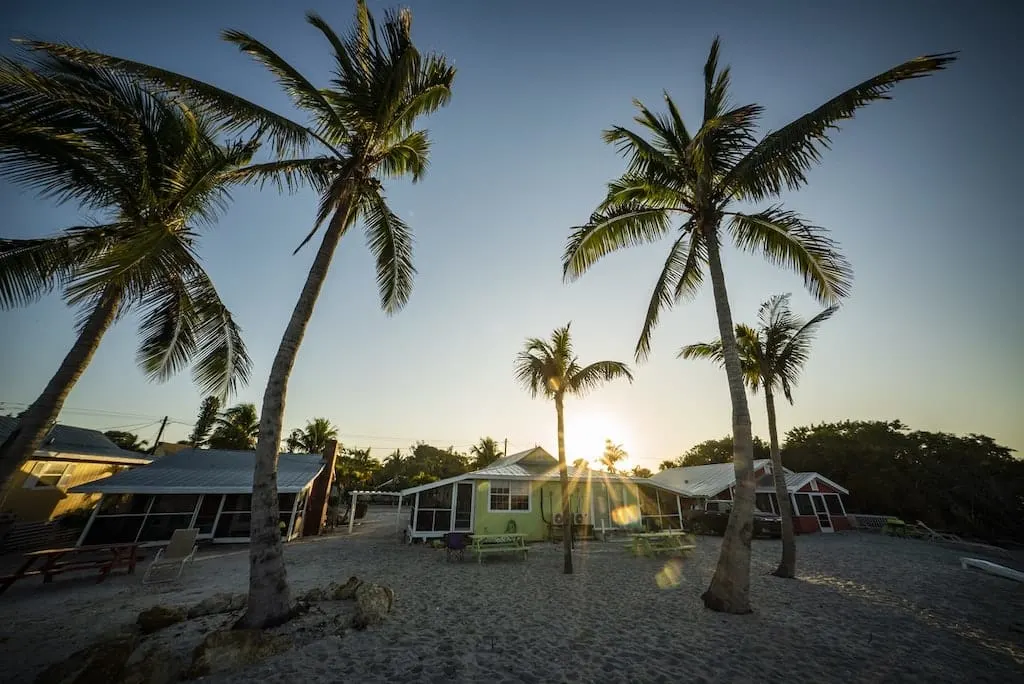 Miami City in Florida is one of those destinations you just can't help falling in love with – whether you want to or not! With endless expanses of white sand beaches, intriguing art-deco masterpieces, an innovative food, and arts scene – and not to mention the explosive nightlife!
Miami is a city to see and be seen, it's relaxed laid back attitude – stemming from its tropical location and strong Latino influence – endears it's to visitors who can spend all day exploring green spaces and beaches.
Many visitors find it hard to drag themselves away from South Beach – the ultimate tourist hub with an EPIC nightlife scene– but trust me, you will want to make at least a few visits to the mainland to take in all the Miami has to offer. The Magic City like no other in the United States – or the world!
It is no wonder that there are so many incredible movies set in Miami.
Read more with about the top things To See in Miami City or click through to find the best accommodation options and deals for Miami Beach. I personally recommend SoBe Beach Hostel if you want to party or are after budget accommodation in Miami!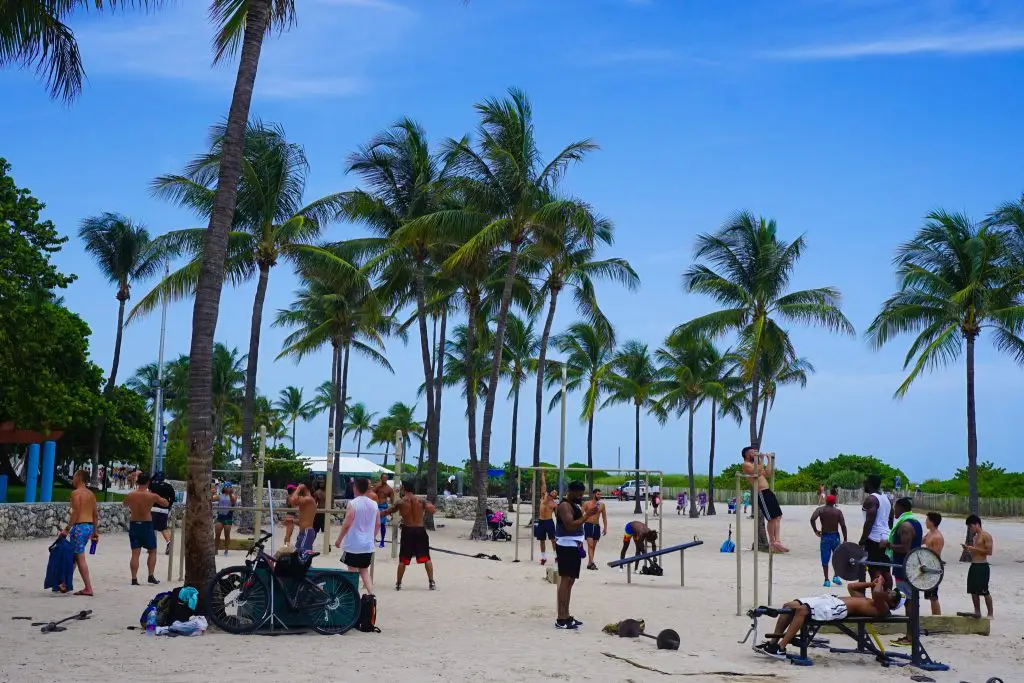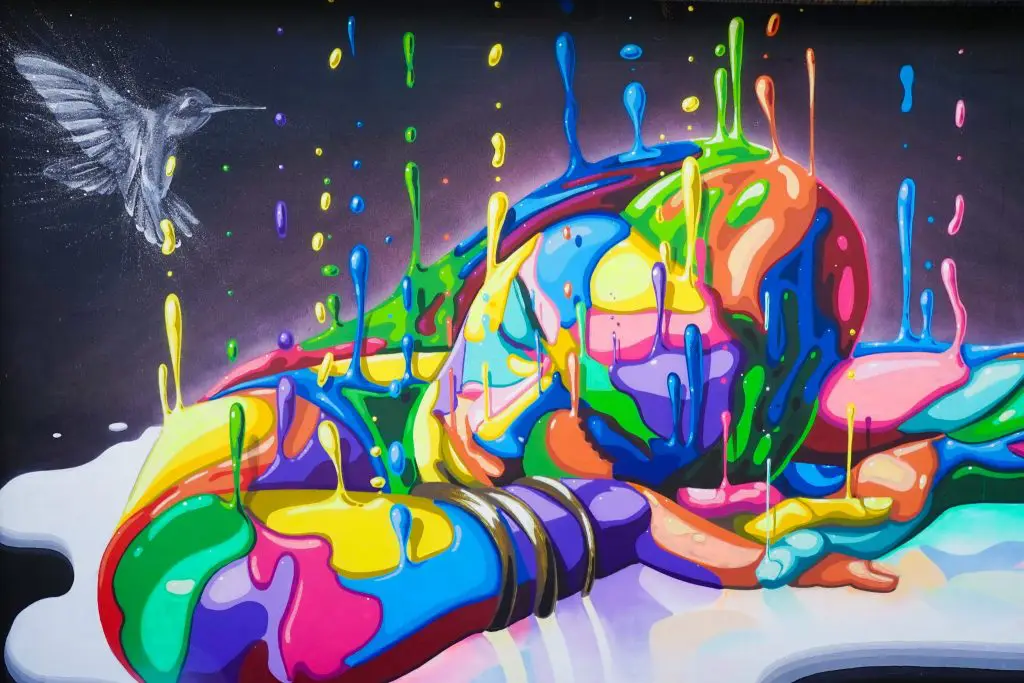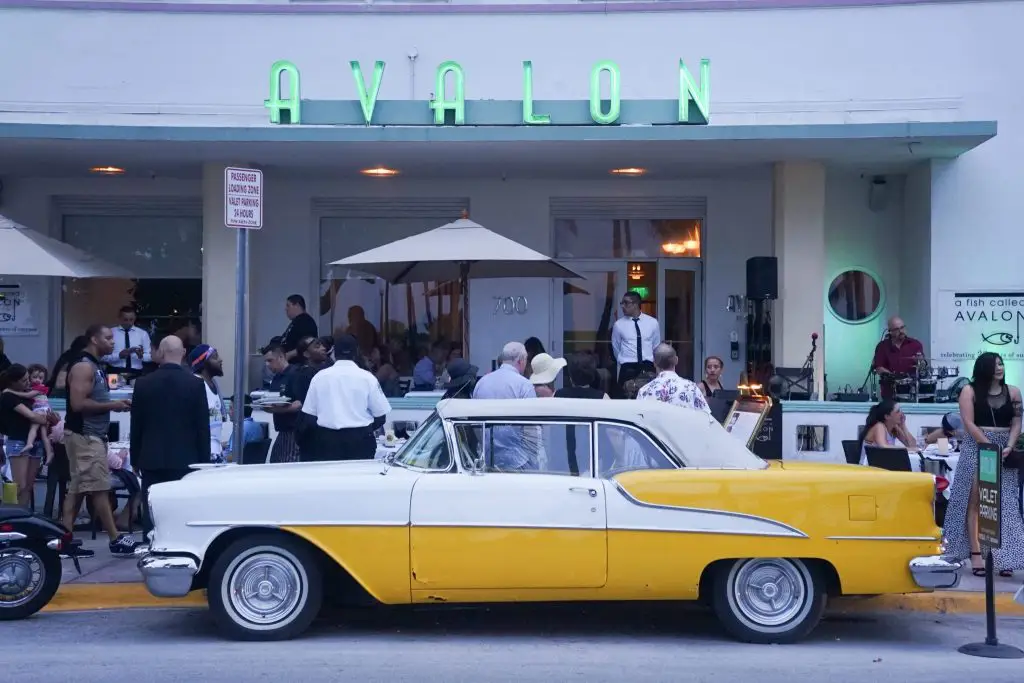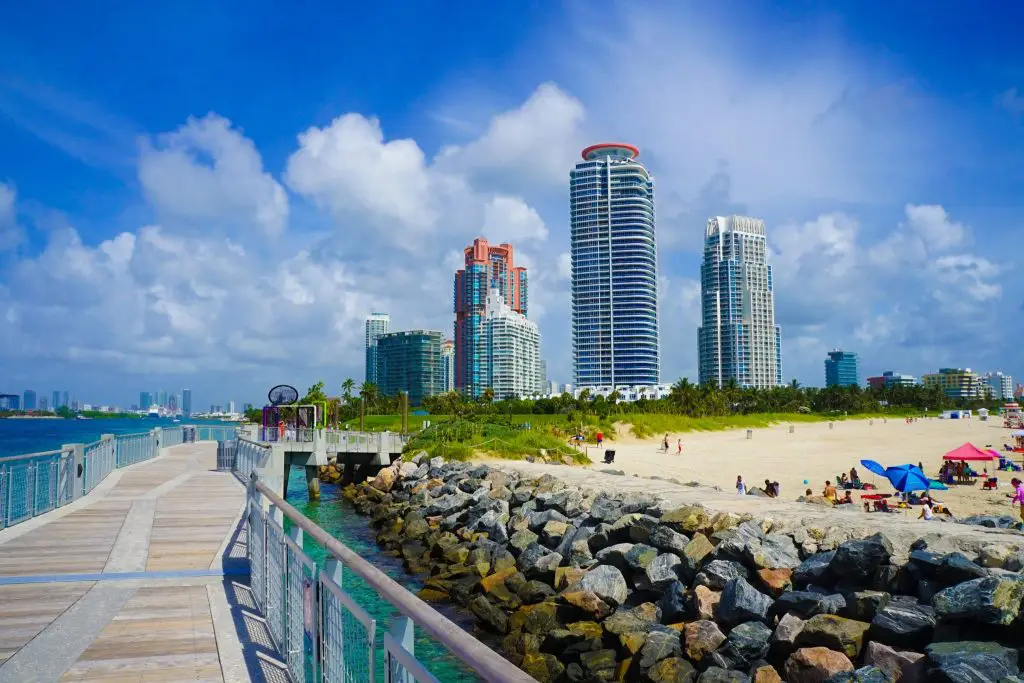 For any movie buff or theme park lover, you just can't go past Universal Studios in Orlando on a trip to Florida. There truly is something for everyone here with insane roller-coasters, motion simulators, daily parades, child-friendly zones, and rides -and yes, the Wizarding World of Harry Potter.
This is truly the world's premier movie-based theme park! Universal Resort Orlando consists of two theme parks (Universal Studios Florida and Islands of Adventure), a water park (Volcano Bay), as well as the entertainment and dining complex Universal CityWalk Orlando.
If you only have one-day, the Universal Studios Park to Park pass lets you explore both parks – and use the Hogwarts Express train between the two – but it is cheaper to get a two-day pass with one park each day (and there is plenty to explore!). Or why not time your visit in the month leading up to Halloween? You can also visit for Halloween Horror Nights Orlando, a unique event with haunted houses and scare zone with reduced entry rates and cooler night-time temperatures.
Click through to find the best accommodation options and deals for Orlando City Florida or to find the cheapest tickets for Universal Studios Florida.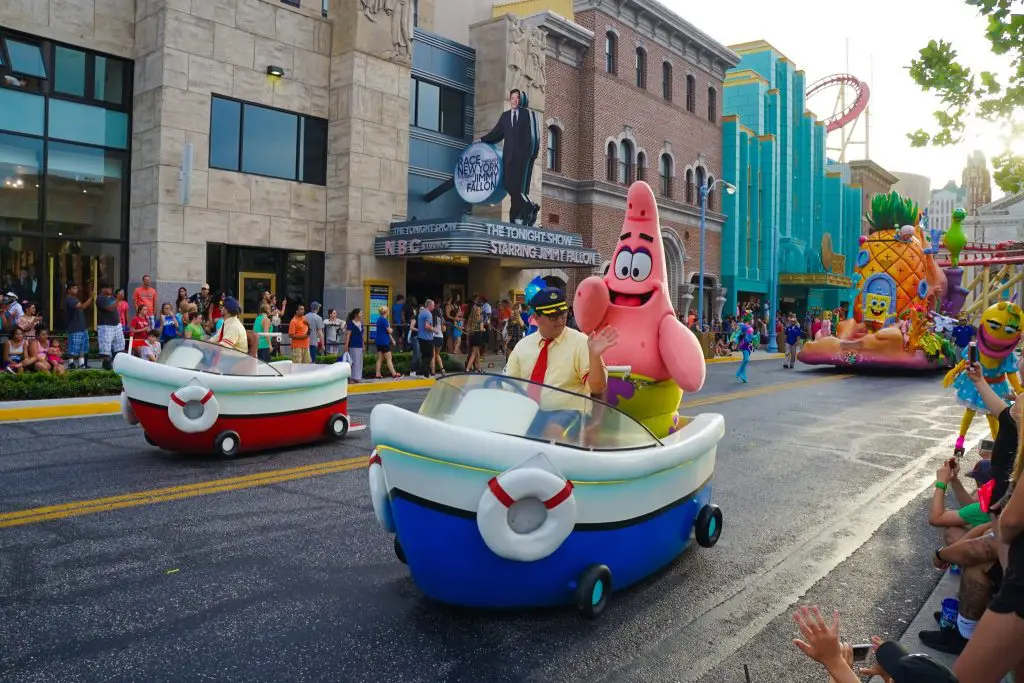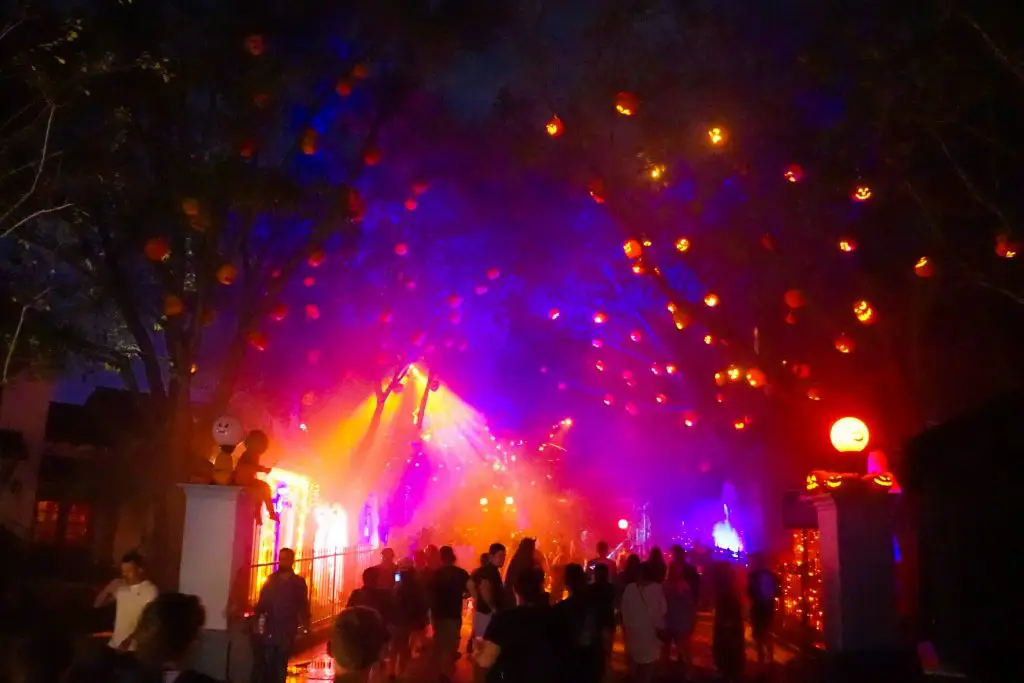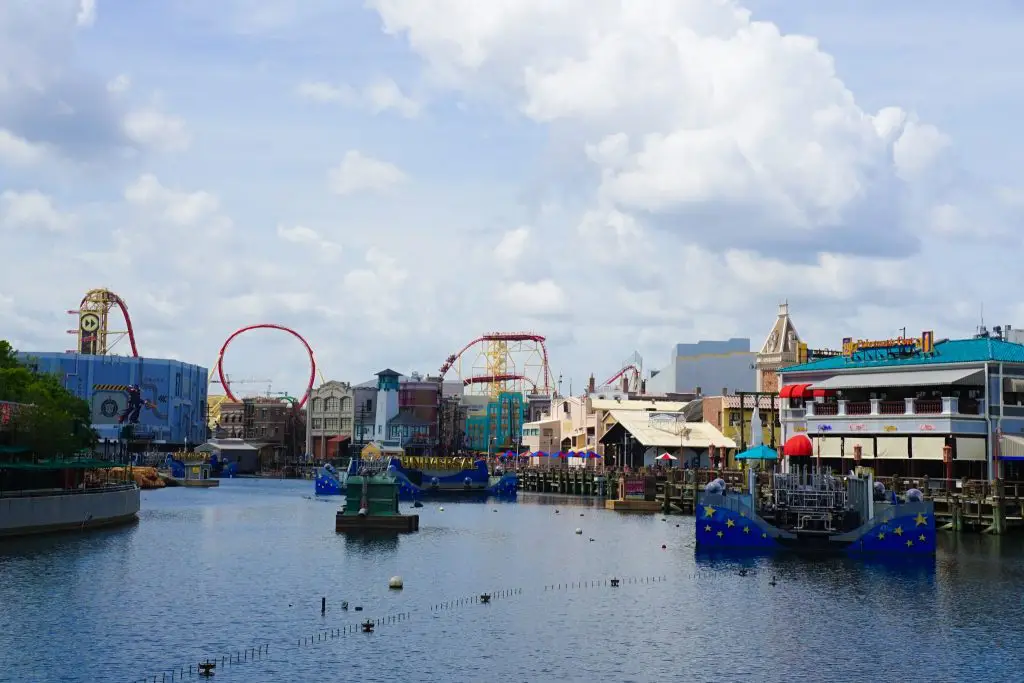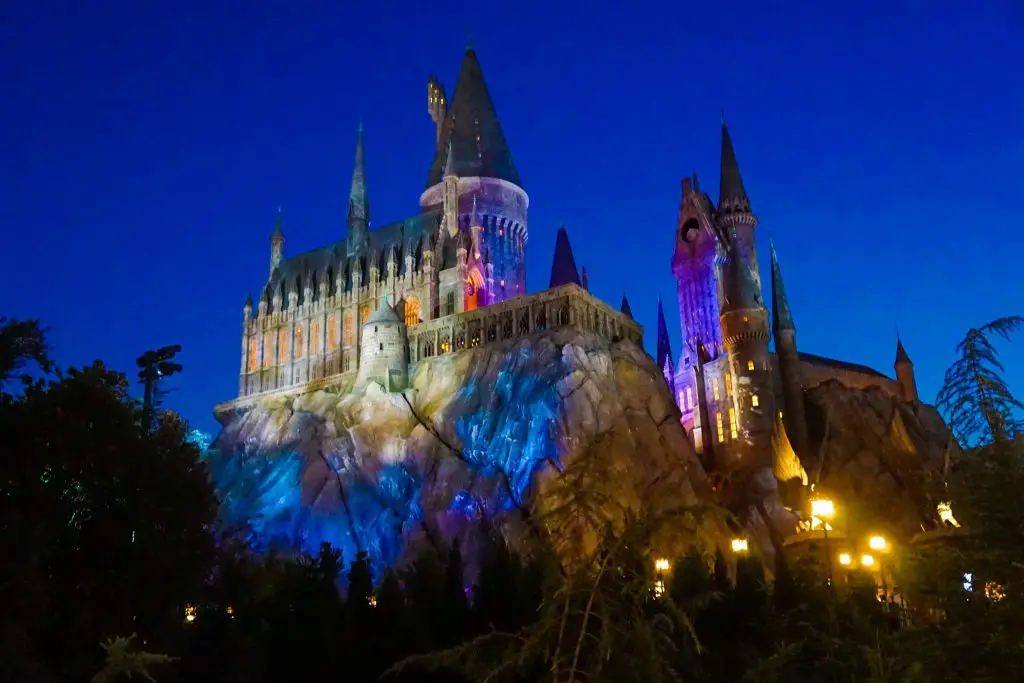 St Petersburg has been busy establishing a new identity as a culturally sophisticated Southern City — and its efforts ensure it is now worthy of a place on this list of Florida road trip ideas from Orlando.
Yes, it is still a place for spring break parties and retirement, but St. Pete's is now much more than that. Conveniently located on Florida's gulf coast, part of the Tampa Bay area, there is a revitalized waterfront, bustling new commercial district and the incredible Dalí Museum, offering the largest collection of Dalí's works outside Europe and worthy of a trip in-and-of-itself.
The St Petersburg's downtown is slowly expanding, and Central Ave is now the place to be with a glut of stylish restaurants, in vogue craft breweries, hipster farmers' markets, and modern art galleries fueled by a wave of young urbanites moving here. It's not yet as cool as San Diego or Palm Springs, but St Petersburg is getting there. And travelers with a curiosity in food and culture will not want to miss it.
Other top highlights include the Morean Arts Center, St. Petersburg Museum of Fine Arts, and the Chihuly Collection (whose previous works we feel in love with in Toyama, Japan).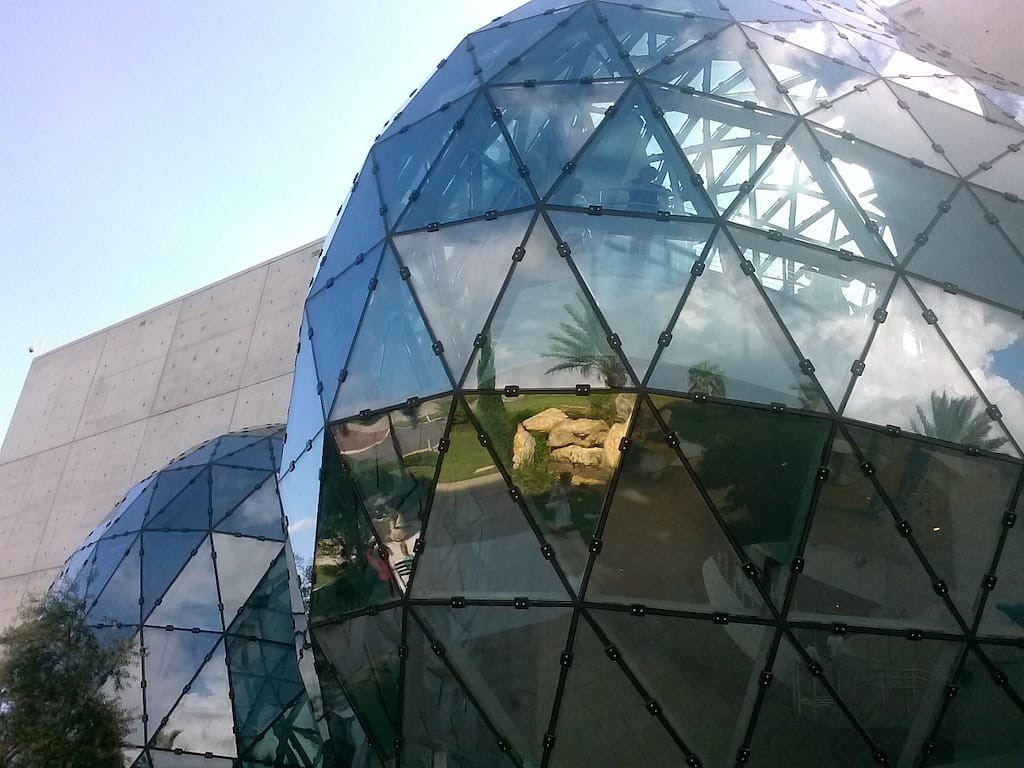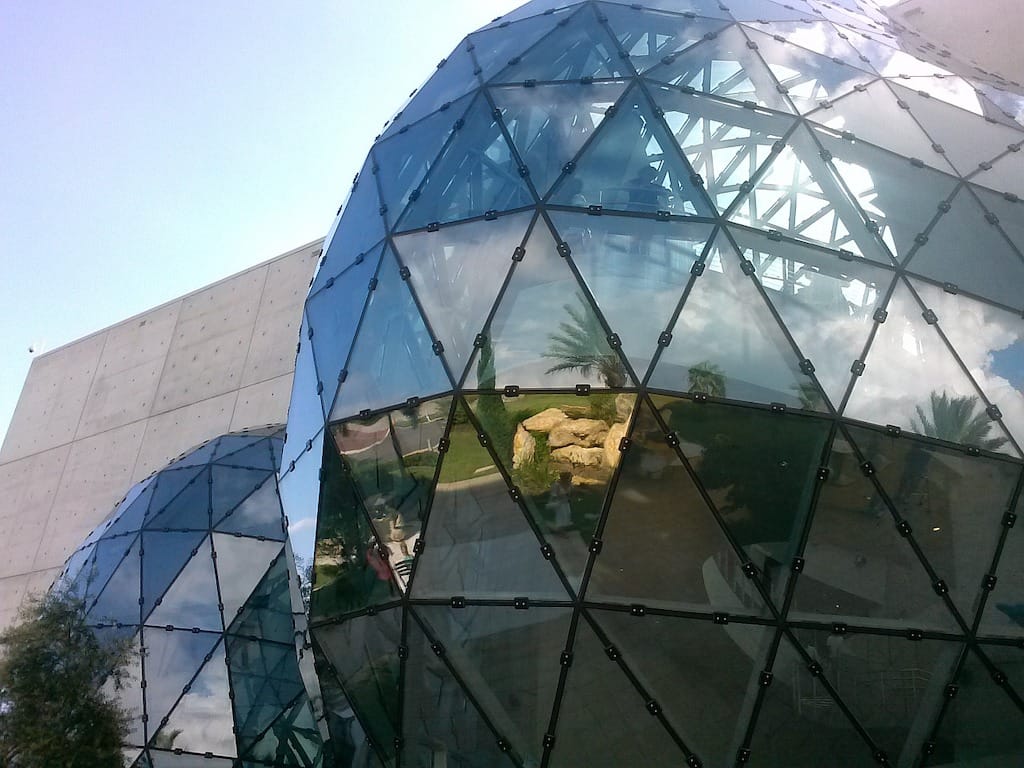 A natural and cultural gem hidden away in Southwest Florida, the city of Naples at is at the heart of the Paradise Coast, a sweet spot where the Gulf of Mexico's sea-green water coincides white sand and lush islands.
Not content to rely on nature's bounty on its doorstep, Naples has filled itself with cultural treasures, culinary pleasures, and sophisticated boutiques to offer a little something for everyone. This is not the backwater of Florida, but instead, a rather stylish conic of old Florida filled couture and style, and the prices to make. Naples is one of the wealthiest cities in the United States, with the second-highest proportion of millionaires per capita in the US.
The historic Old Naples is a fabulous place for people watching, filled with Mediterranean revival mansions, tall coconut palms, and banyan trees — along with over 100 beautiful apparel shops, gift boutiques, restaurants, and art galleries. Dotted in amongst it all are old cottages from a time before money found its way here, but notable no high-rises as they are prioritized here.
Whether you are staying a few nights or decide just to pass through, try to see the outstanding Naples Botanical Gardens (up there with the world's best gardens in Singapore and Rio de Janeiro), the modernist Baker Museum and the quaint relic of the past: Palm Cottage.
If being part of the glitterati is not top of your list of Floridan things to do, you might still be drawn to Naples to the significant land reserves in the surrounding area, including the Corkscrew Swamp Sanctuary, Florida Panther National Wildlife Refuge, and the Ten Thousand Islands National Wildlife Refuge.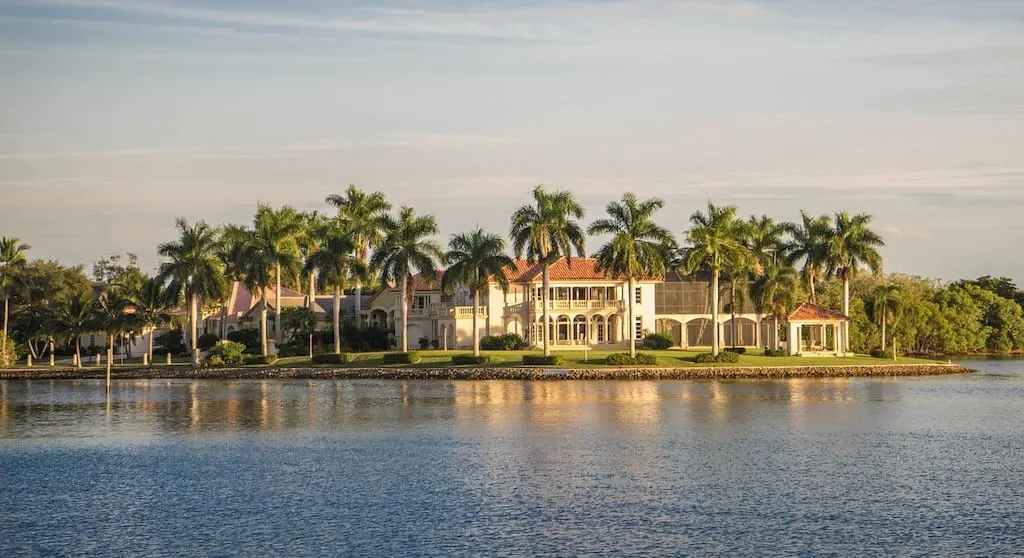 The small town of Gainesville initially prospered as a citrus-producing town thanks to its fortuitous location upon the Florida Railroad Company's route, which trudged along via Cedar Key towards Fernandina Beach.
Then the frequent freezes in the 1890s led to orange-growers migrating south. But today, Gainesville in northern Florida is not a forgotten backwater – but rather a vibrant, energetic, and fun city with consistently high livability rankings.
Why?
In large part due to being home to the second-largest university in the state, the expansive University of Florida. The University campus might be 2 kilometers away from the urban core, but there are tons of affordable food, trendy bars, and great exhibitions and art galleries thanks to the student culture the engulfs the whole city. Intertwined with this young, student-lead culture is the flourishing music scene of Gainesville. Tom Petty and the Heartbreakers are just two of the more well-known bands to have made their start in Gainesville in recent years.
There are frequent alternative rock and punk rock gigs, though music-lovers can find almost everything here, from bluegrass to reggae, hip-hop, and even techno. If music and arts and culture don't do it for you, the area outside of Gainesville is a haven for natural pursuits. There are large untouched wilderness areas and crystal-clear springs providing abundant opportunities for hiking, biking, kayaking, swimming, and more. No wonder so many students love it here.
Side note: Gainesville is were Gatorade was invented, by the science department at the University of Florida who were trying to combat the Fighting' Gators football team's fatigue. If you are going to fully absorb yourself in the attractions on offer here (by day, or by night), you'll need a bottle or two yourself!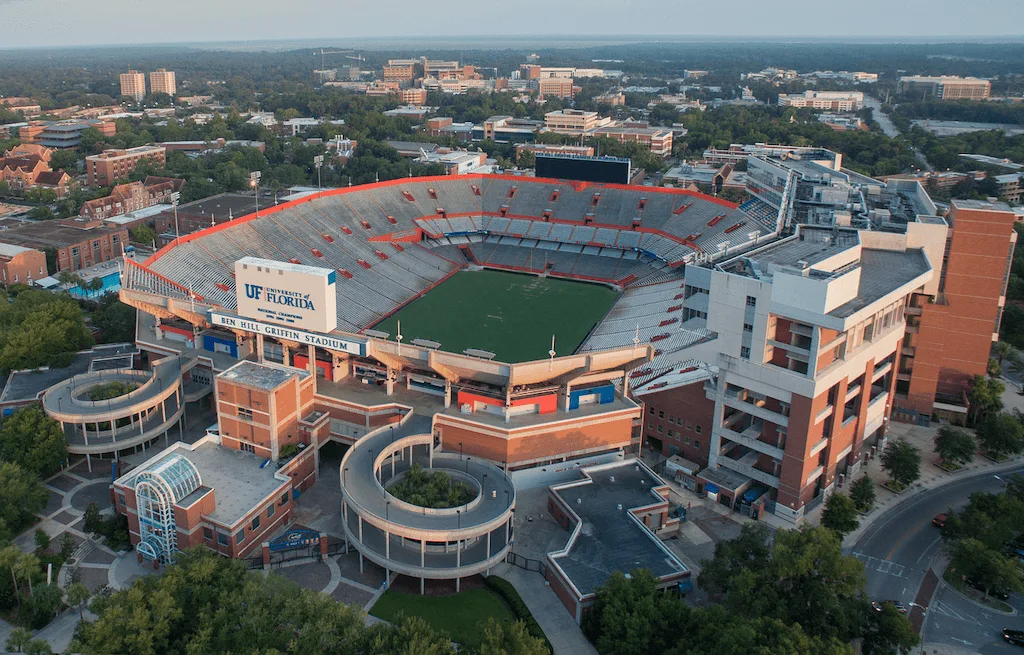 Just next to Pensacola, the gorgeous Panhandle Barrier Islands and one of the many natural highlights of Florida – and thankfully, the most stunning parts including a mainland area and parts of seven islands are now protected as the Gulf Islands National Seashore.
Although the area is well recognized for its energetic beach towns, those who want some solitude will find isolated spots with pure white sand easy to find. There is a cornucopia of riches the be discovered here beyond the magnificent white beaches — with sparkling blue water, coastal marshes, historic forts, trails, and campgrounds. Stretching across from Cat Island, Mississippi eastward for 160 miles to Fort Walton Beach, Florida, there is a lot to discover. The National Parks Service has plenty of information to help you explore further.
Whether you want to relax, nap, and tan on a sandy bank or explore the vestiges of Fort Pickens, there is something for everyone. There is also plenty of opportunities for seeing wildlife like birds, turtles, and alligators. Since it's a National Park, you do need to pay an entrance fee, but the fee is good for seven days. Considering how uncrowded, clean, and visually appealing the coastline here is – we think this is excellent value for money.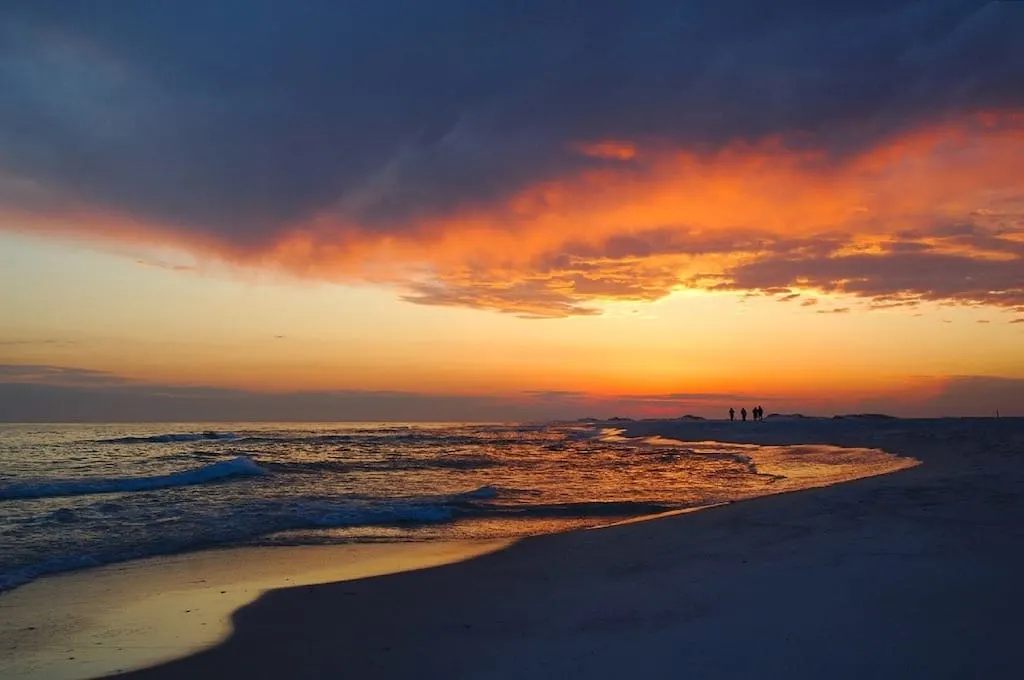 Apalachicola is one of the most famous attractions in Florida, not to mention one of the most attractive villages on the Gulf. A popular Panhandle escape, Apalachicola has a demure Southern feel and a wealth of outstanding lodging and places to eat. Laid-back and sublimely kept, we are surprised Apalachicola isn't more famous.
The oak-shaded town, situated on the cusp of a wide bay, seamlessly blends its historic fishing economy with a new penchant for modern bistros, curious art galleries, trendy boutiques, and charming lodgings in restored mansions. By there is more to Apalachicola than being just a beautiful Gulfside town.
It's an initiation to the real Florida's, the one with a laid-back culture where not everything is perfectly presented. You won't find a Disney Princess or bright neon lights here. Just real Floridians, unforgettable sunsets, and an abundance of oysters (Apalachicola produces 90 percent of Florida's oysters and is one of the USA's last locations where they are still harvested from the world).
One of the most romantic weekend getaways you could ever imagine, the historic district of Apalachicola will find a special place in your heart and then never leave.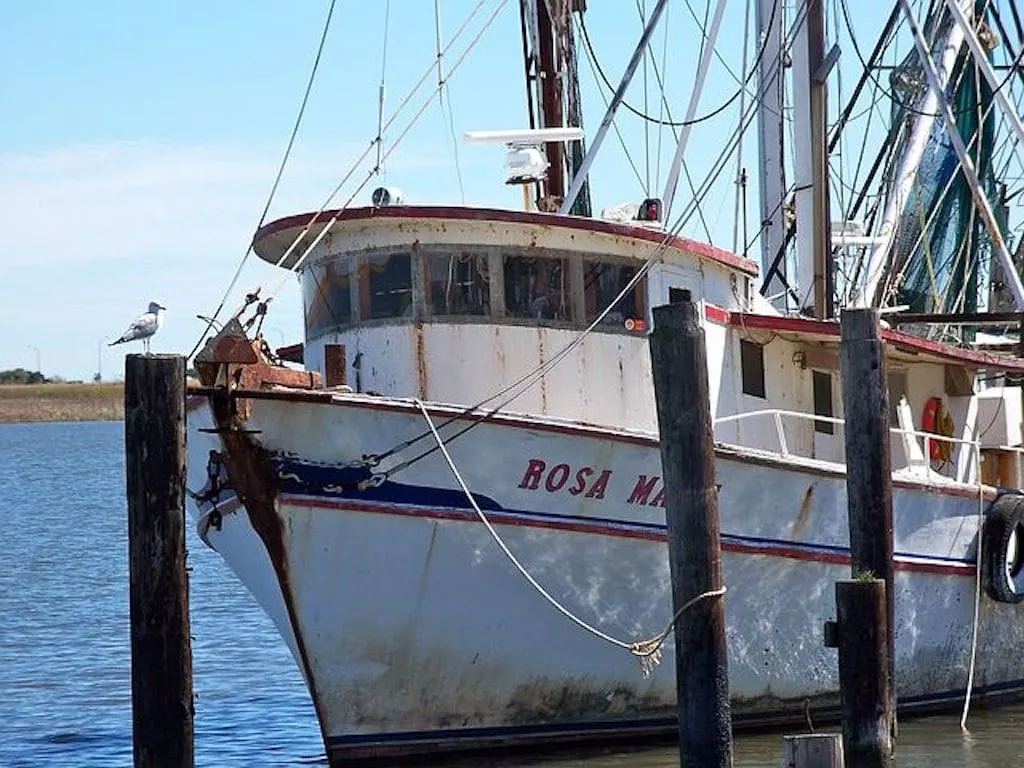 The Florida Peninsula is bordered by mangrove-fronted keys and countless barrier islands. Most are reachable by roads and crossings — but you'll need to go by boat in order to really escape from the crowds. The Caladesi Island State Park is one such place.
Only accessible by a 20-minute ferry ride, you'll be rewarded for all your extra effort with three miles of seashell-strewn pristine beaches on Florida's Gulf coast. A journey to Caladesi Island is an absolute blast, whether it's a walk along the sandy beaches or kayaking along mangrove bayside.
Try walking through the heart of the island along the natural route to the iconic Scharrer Homestead and experience the marine whispers through a forest of ancient pines and oaks. The Caladesi Island ferry started running every morning at 10 a.m. with various returns and departures depending on the season.
A typical visit is around four hours, but it can be hard to drag yourself away from paradise. A natural, secluded escape like you might find in Fiji or New Zealand, Caladesi Island is one of the top things Florida road trip ideas — for those who don't mind putting in a little effort.
It's fair to say that most travelers to Orlando are here for the artificial theme park world, but you should take the time to discover the real Orlando before heading out on your Florida road trip!
This city is filled to the brim with hipster neighborhoods, fantastic museums, natural outdoor spaces, and an exploding food scene. A city for the young and trendy, Orlando deserves at least a day off of your time – and offer's the perfect break from busy theme parks.
Explore the up-and-coming Milk District – the gaybourhood of Orlando – where Market On South offers a vegan bakery, restaurant, and bar all in one while, and Drunken Monkey has relaxed vibes and some of the best coffee in Orlando.
Take a walk around Lake Eola, explore the Botanical Gardens, or wander the down-town. You can either explore on your own with an Orlando car rental or hop on the Orlando City bus tour to discover a side of Orlando that almost everybody misses!
Find out more about all the amazing Orlando City Tours available or click through to get the best rates of Orlando hotel accomodation.