Japan is full of fascinating things to see and do, many of them completely unique to this complex and beautiful country. We love exploring the vibrancy of Tokyo, seeing ancient tradition still in place in Kyoto, the food of Osaka and discovering breathtaking natural landscapes worthy of paintings and poems.
With so much to do, it can be difficult to narrow down your Japan bucket list to a manageable size (perhaps a longer trip is necessary in order to fit it all in?).
One thing we're confident you shouldn't miss out is the futuristic Toyama Glass Art Museum. Art on the inside, art on the outside; it's a delight for architects, artists, ceramists, potters, and ordinary folk alike.
And even better? It is right on a shinkansen line towards Kanazawa, so if you have your JR Pass you can simply stop off and enjoy for a few hours….Perfect, right?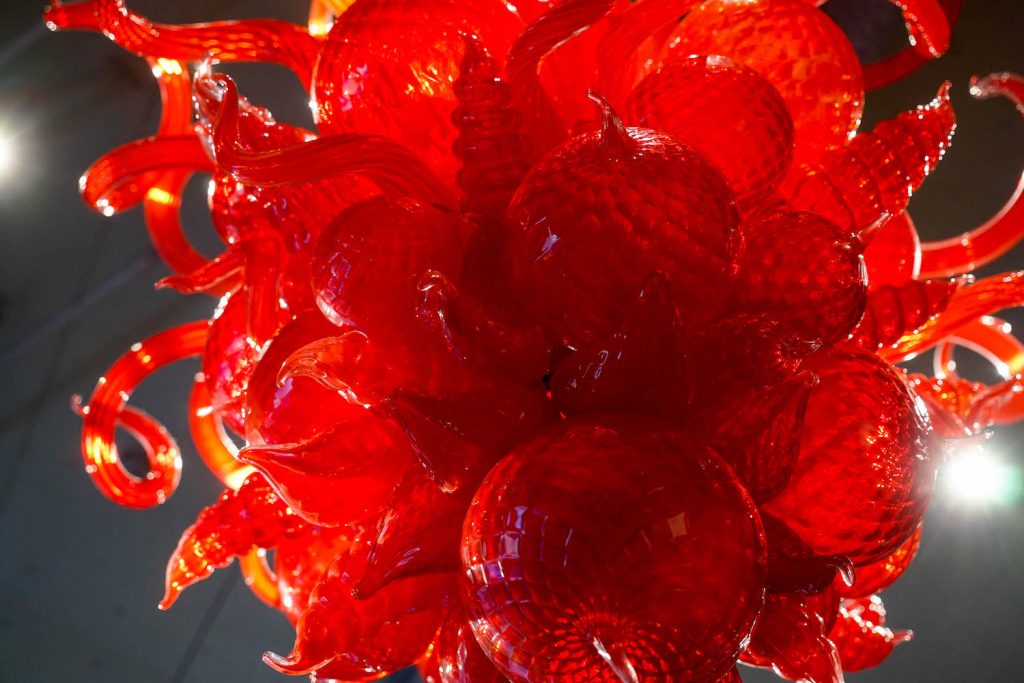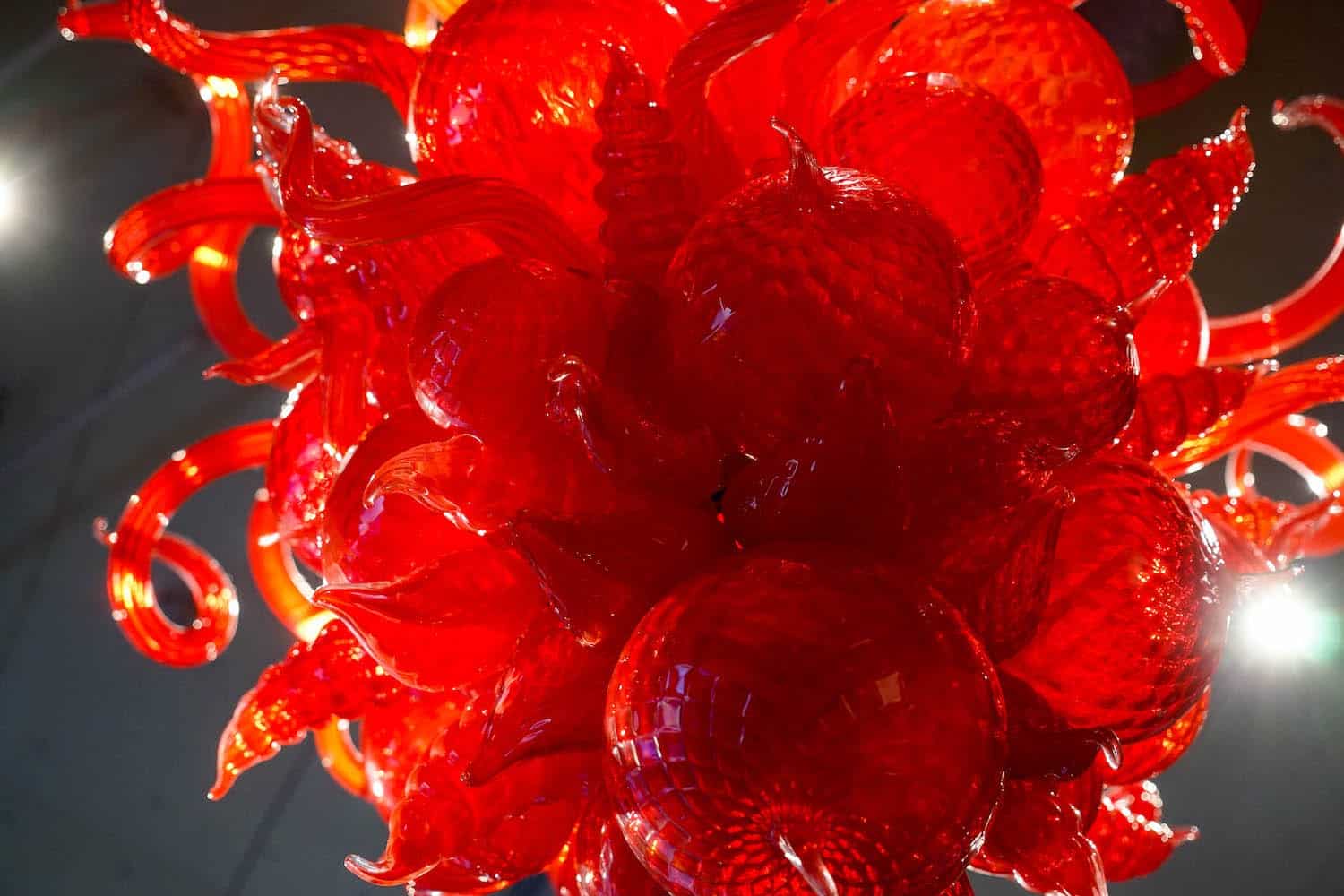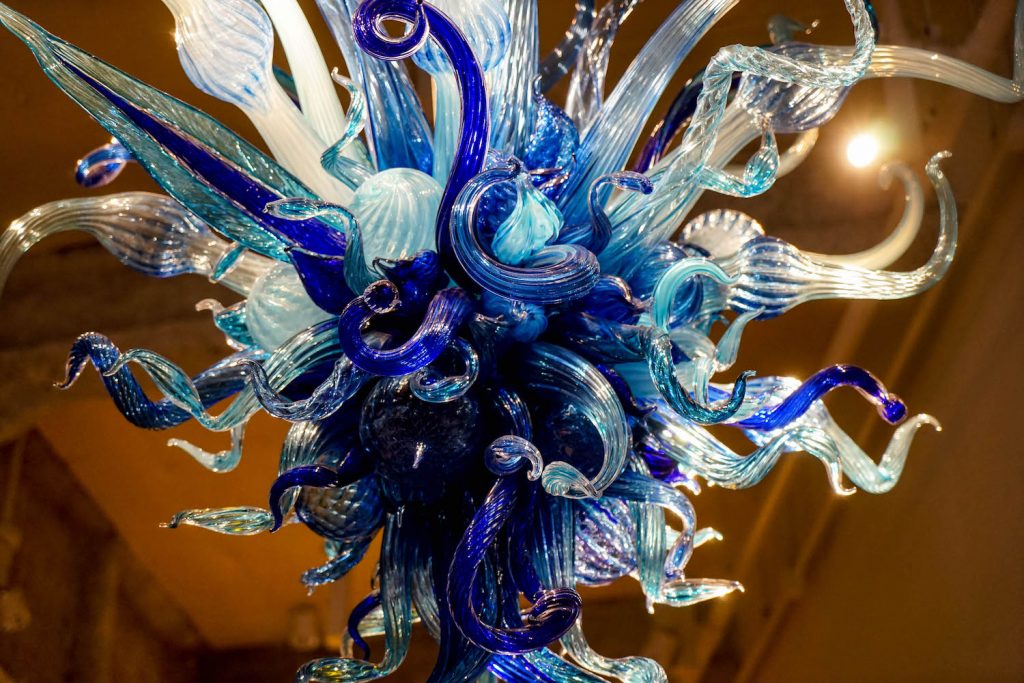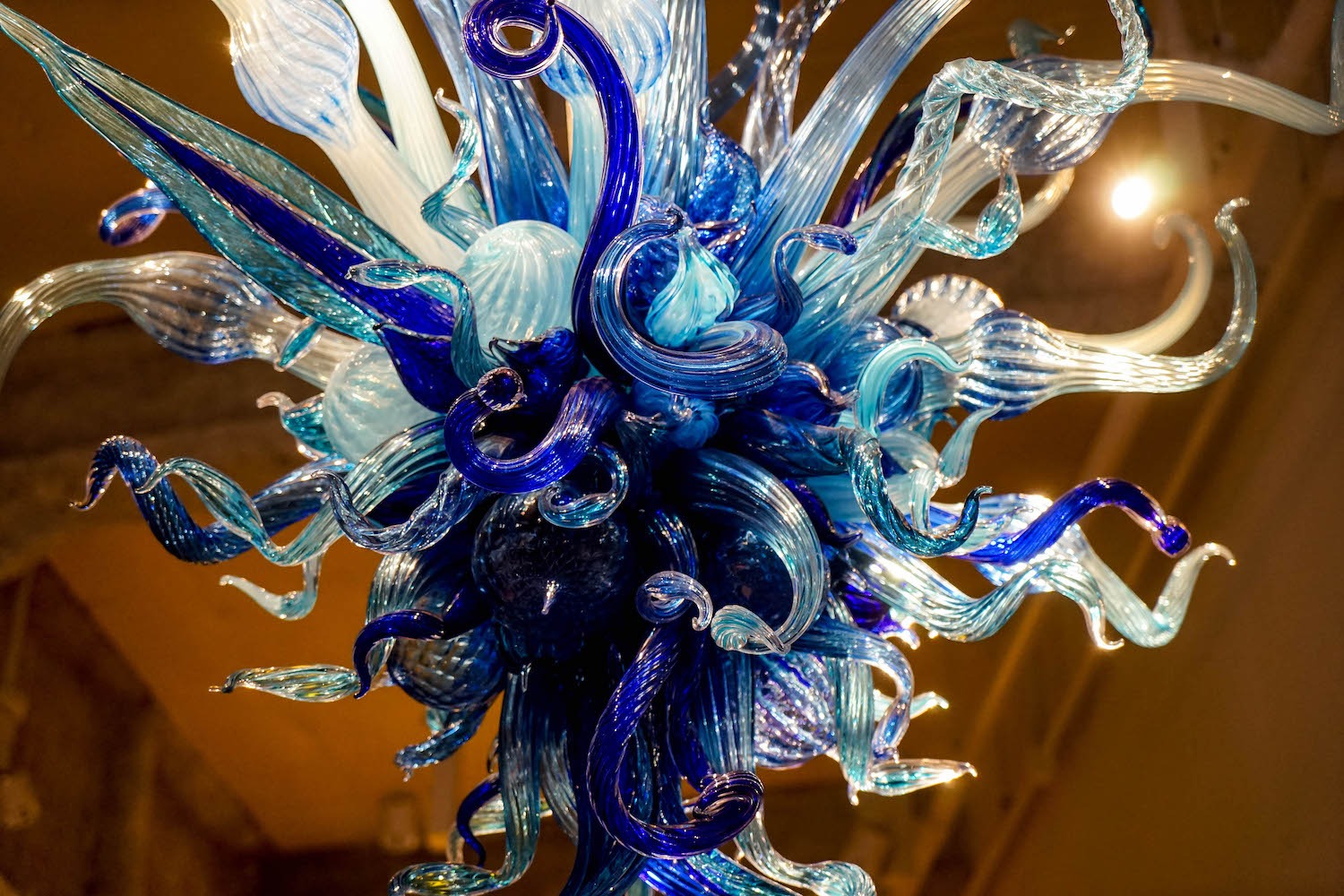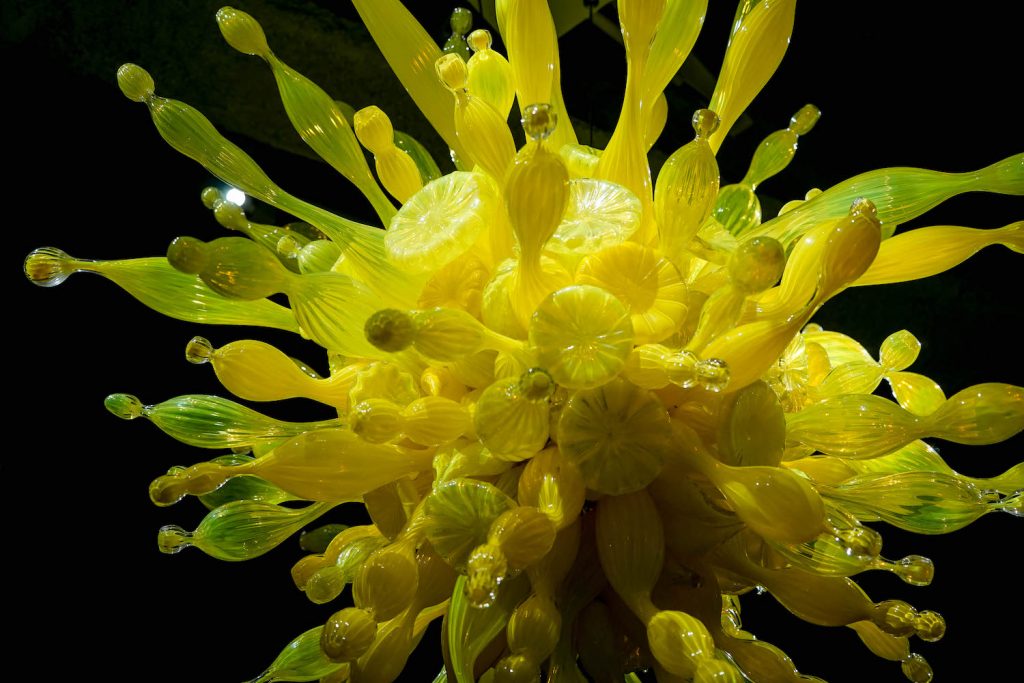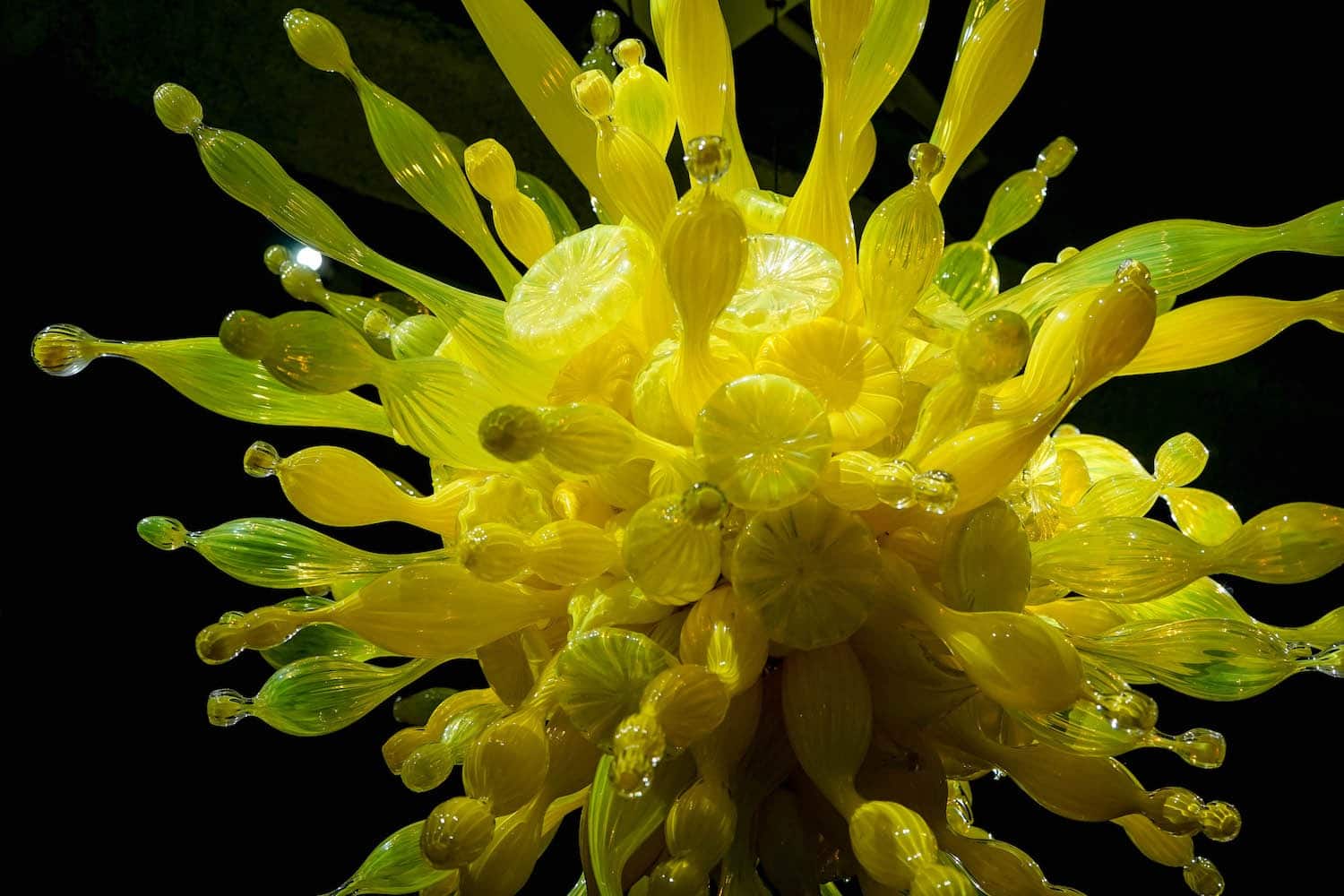 One of the best tips we can give you for exploring Japan is to order an airport travel SIM card for easy pickup and activation the moment you land so you will not pay a fortune for international roaming – and can truly travel like a local. Restaurants recommendation and reservations on the fly, public transport instructions up to the minute, opening hours, translations and further information – and of course, social media posting, if that's your thing – all become just that much easier.
Mobile data is fast, cheap and available almost everywhere in Asia so it is no wonder the only way to truly explore like a local, and to get off the beaten track (without worrying about ever being lost) is to get connected. So why wait? Discover more in Japan by getting the best local SIM card now.
But for now, back to this glorious glass art museum…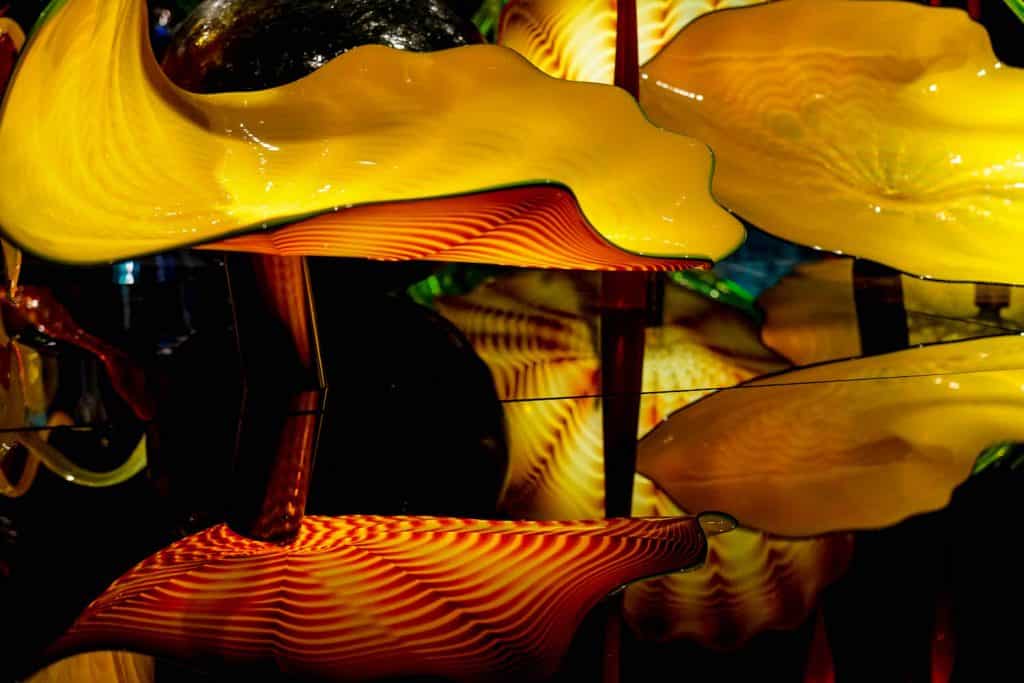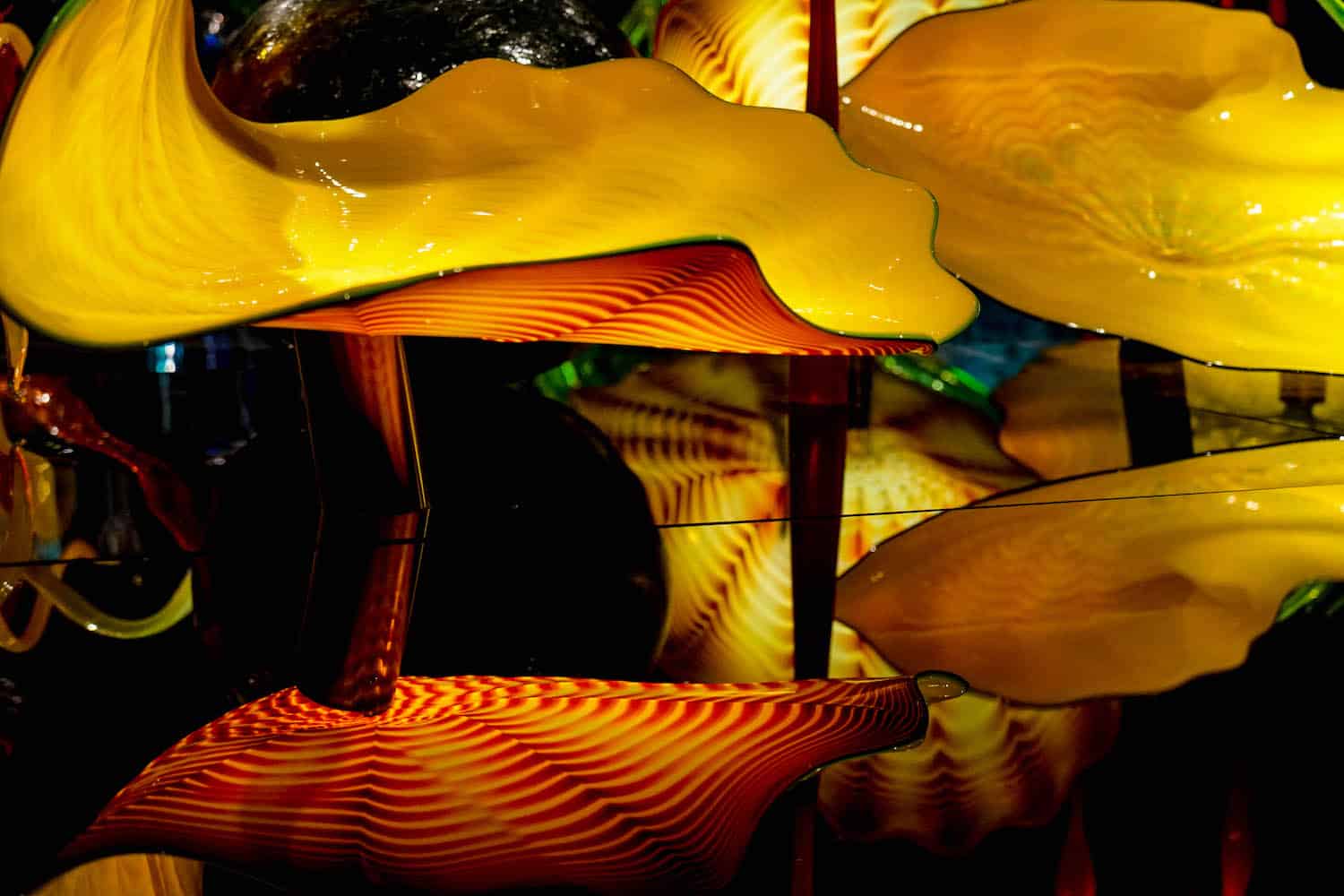 Why The Toyama Glass Art Museum Needs To Be On Your Japan Bucket List 🇯🇵
What Is The Toyama Glass Art Museum?
Open since 2015, Toyama Glass Art Museum is as famous for its modern design as it is for the exhibits inside. It consists of six floors to showcase the art of decorative glassware from around the world.
As well as the exhibitions, you'll also find the city's library, a charming café and a glass art shop if you suddenly are filled with the urge to decorate your home with glassware!
This museum was established in Toyama because the city has a reputation for glass research activity and glasswork.
Why? Well, it's a centre of medicine, so the glassware interest grew alongside the pharmaceutical research. We love stories like this, where connections are made that seem unlikely, but make total sense when explained!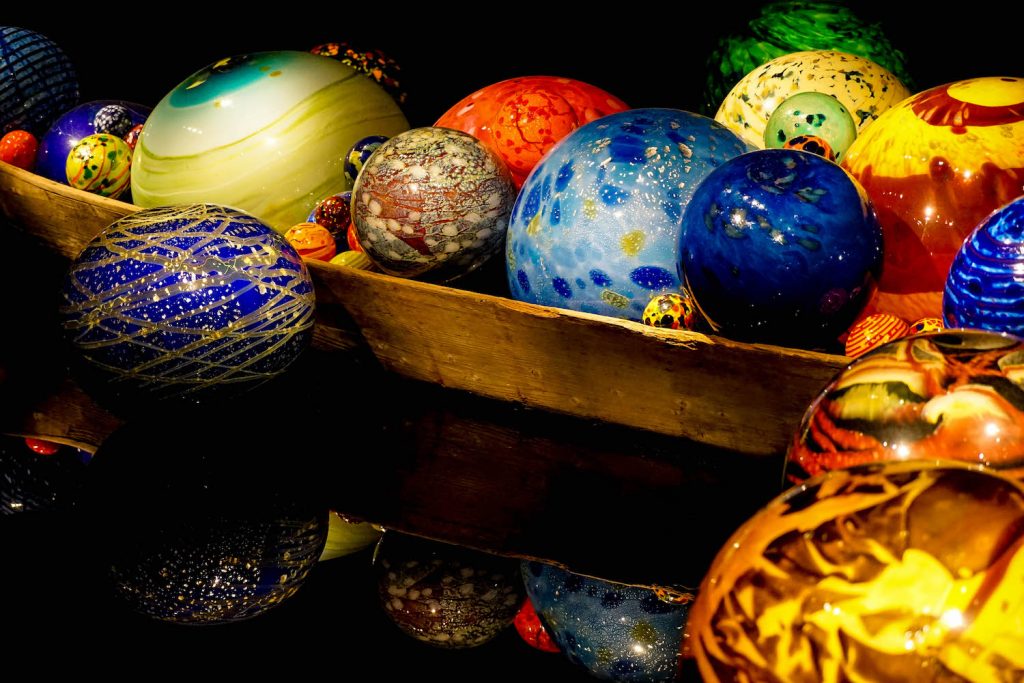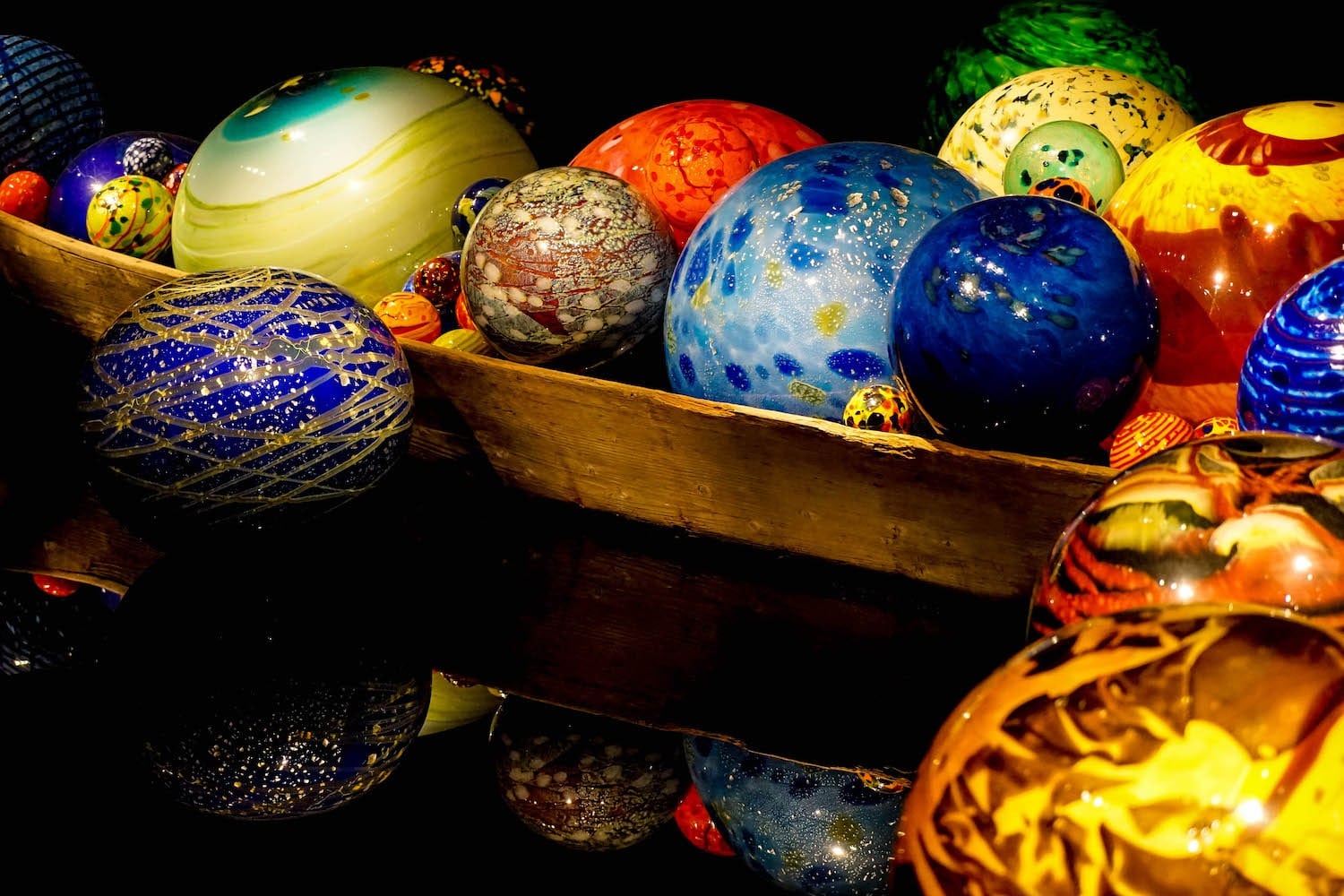 The Toyama Glass Art Museum Building
The shining façade of Toyama Glass Art Museum looks like a cluster of light rays, or slivers of ice, or a fragmented mirror – it depends on the light that day and the angle you see it from. Designed by world-famous architect Kuma Kengo, the materials of the building (glass, aluminium and rock) are all associated with Toyama and it was important for the building to have a connection with its home city.
The whole building is designed both to shine itself and to make the surrounding streets of Toyama shine as well. This effect is continued inside as cylinders guide the light from outside in, onto the floor, giving a shimmering effect. The warm wood of the interior reflects the light to give a soothing atmosphere.
It's the perfect environment in which to enjoy the unique exhibitions or a cup of coffee at the beautiful café.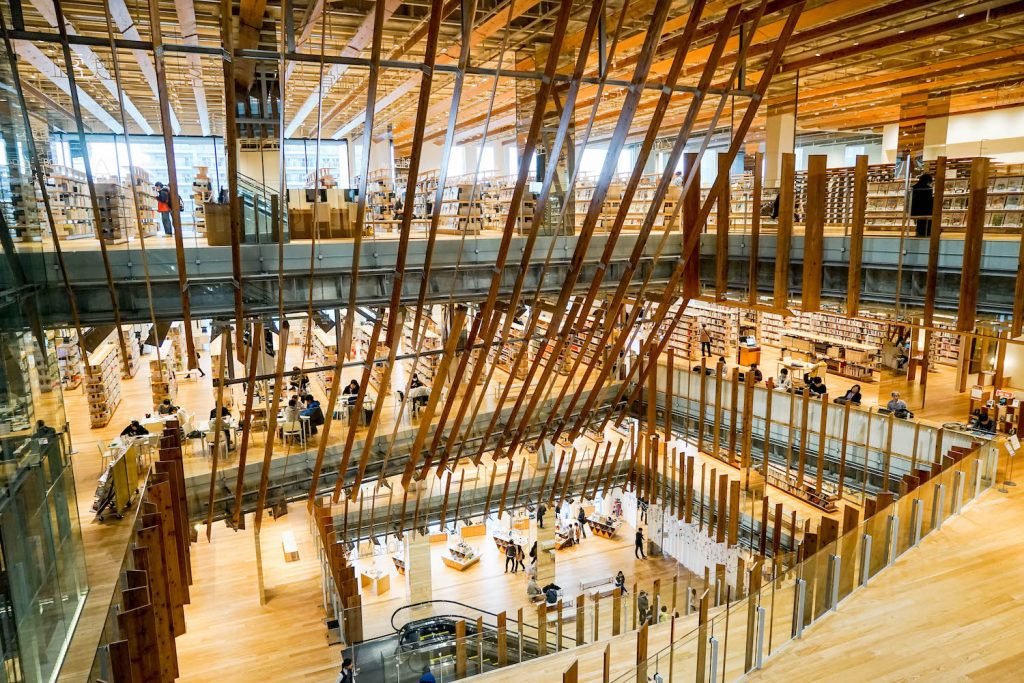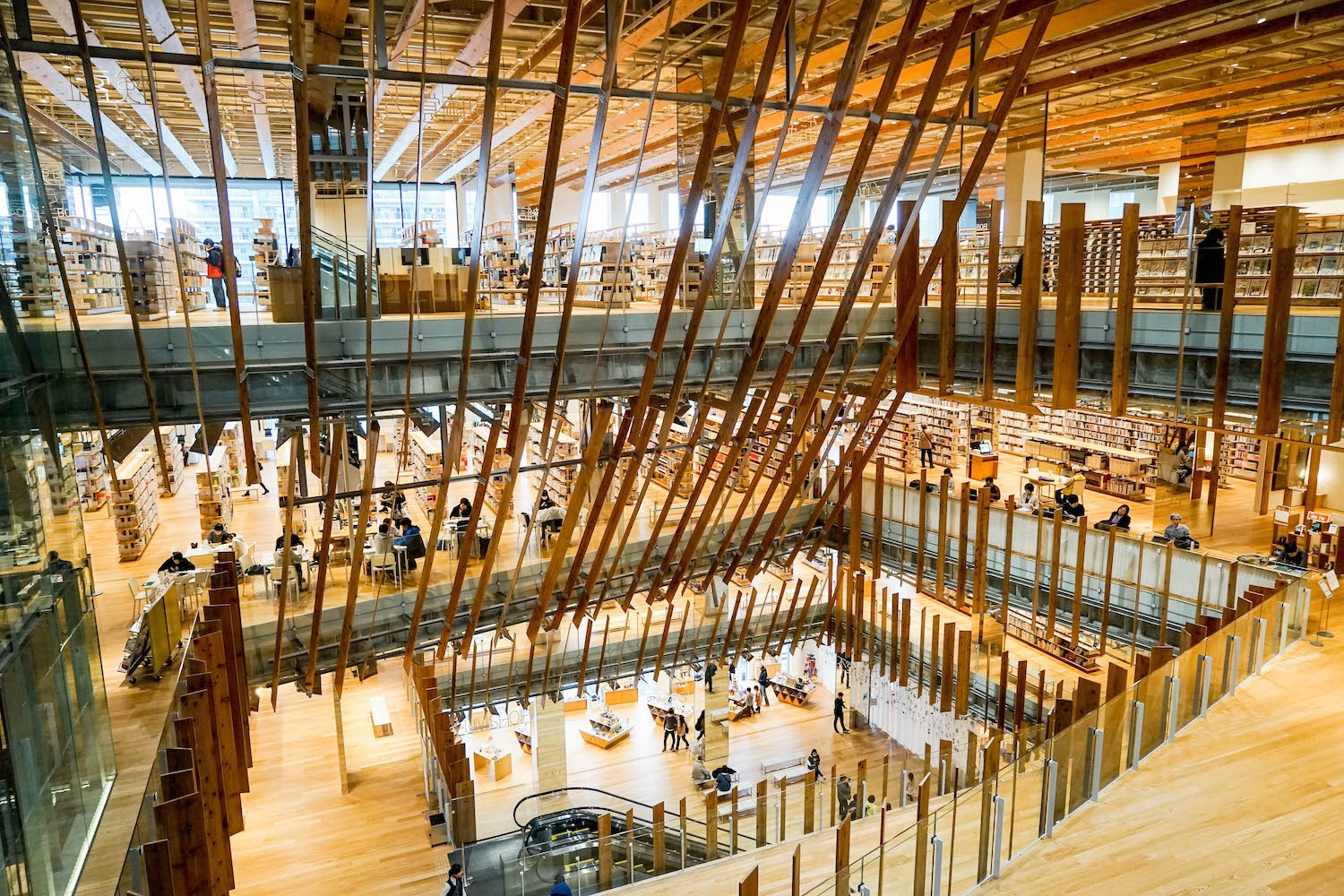 The Exhibitions
So what exactly do we mean by 'glass art'? At the Toyama Glass Art Museum you can see both traditional pieces and more contemporary work. A stand-out section is the 'Glass Art Garden' on the top floor where striking modern glass sculptures are arranged to create a surreal and wonderful garden.
Pieces by Dale Chihuly, an expert in the field of blown glass with a long connection with Japan, are included in this spectacular display. You feel like you're in something from Alice in Wonderland or a similar fantasy landscape as you wander around here; twisted, towering glass shapes in a range of colours line your path.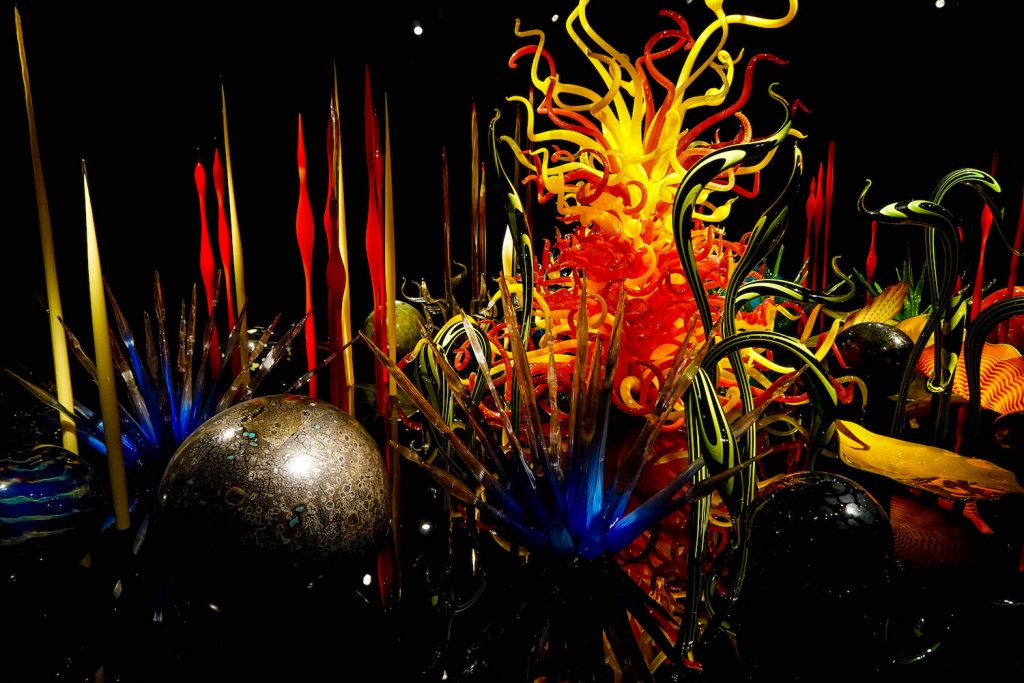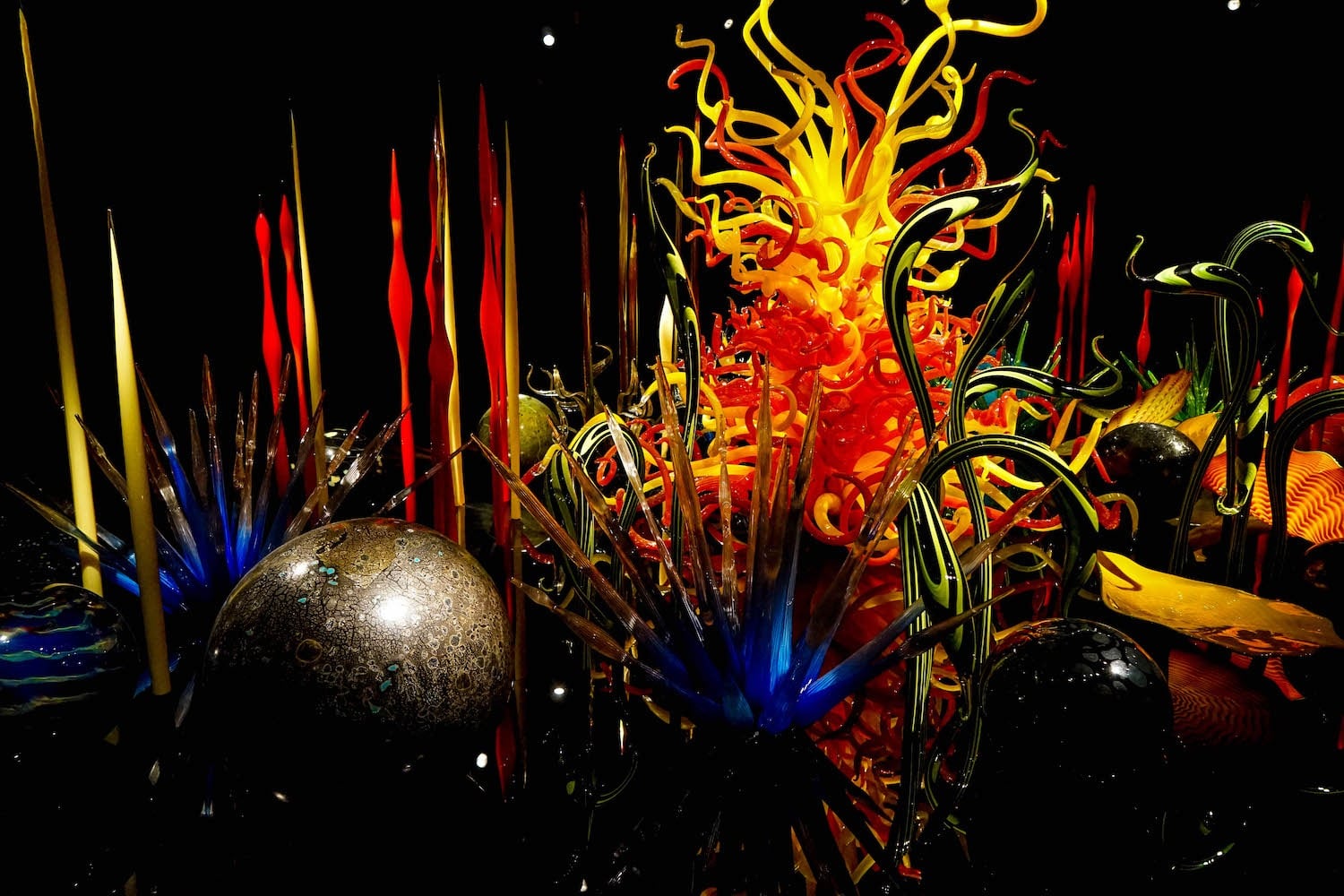 The other part of the permanent exhibit is on the fourth floor and here you'll see contemporary glass art by an international range of artists that have been collected by the museum over decades. As well as more abstract art pieces, Glass Art Passages within the museum also display things like drinking vessels and sculptures.
Other floors play host to a range of temporary exhibitions. A particularly popular example was the recent Studio Ghibli Exhibition which created a maze within the museum for visitors to navigate, packed with things like sculpture, light installations and interactive displays inspired by the film studio's magical movies.
The Toyama Glass Art Museum was a lovely location to see this inspired exhibition and it shows a big commitment on the part of the curators to have original exhibitions in the museum.
Temporary exhibitions could also be retrospectives for individual glassware artists or collectives. The museum was also the natural host for the 2018 Toyama International Glass Exhibition which invited applications for pieces from all over the world – a great change for young artists to be noticed.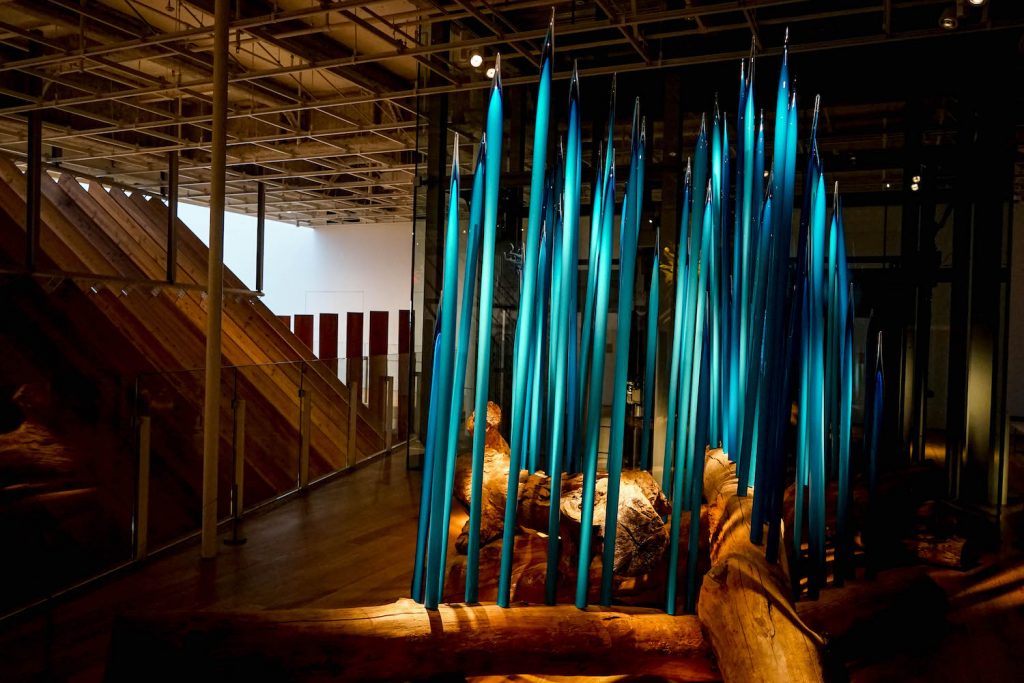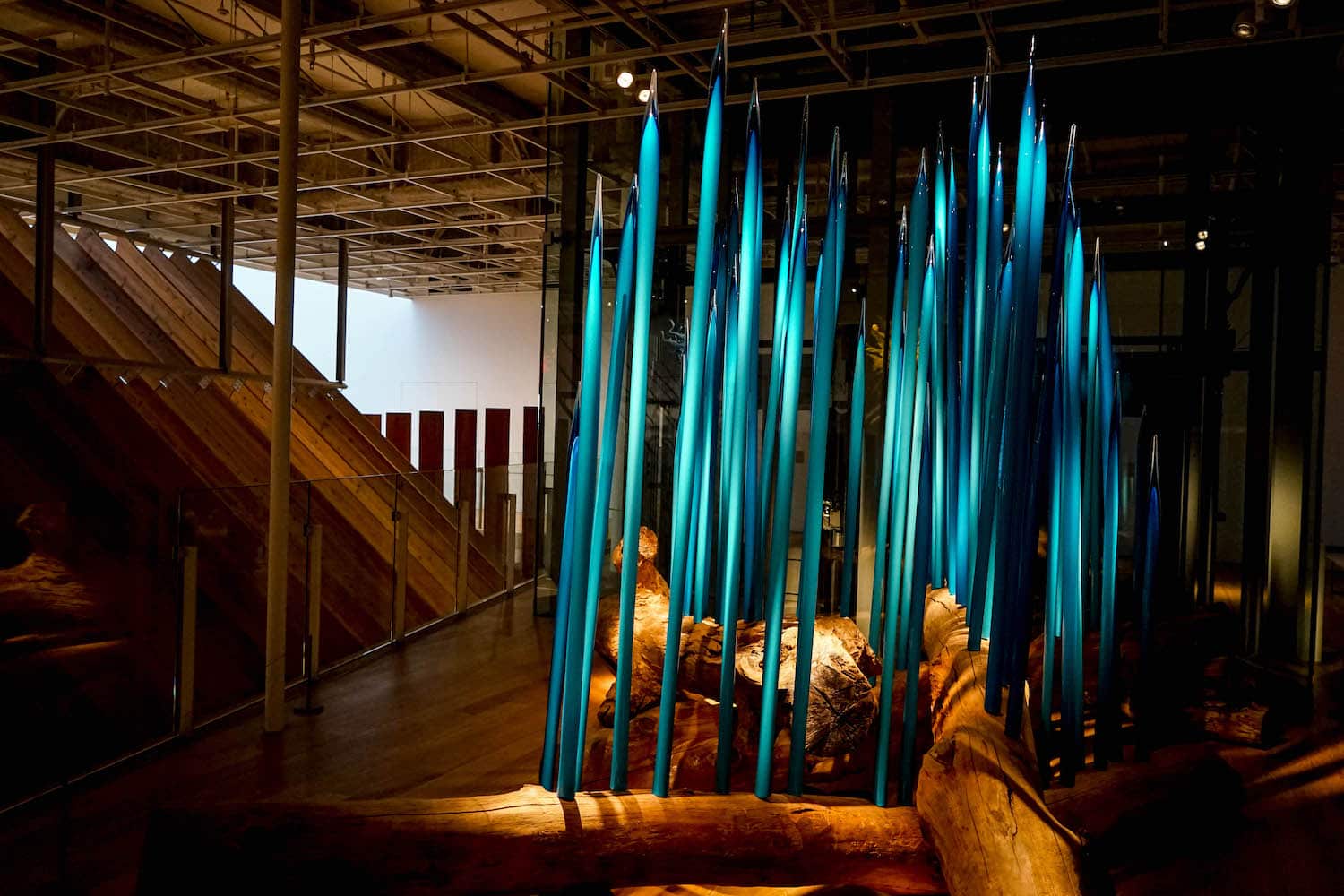 The Details: Where Is It? How Much Does It Cost?
Toyama Glass Art Museum is pretty close to the centre of Toyama – only about 2 kilometres south of the main Toyama Station. The city itself is about equidistant from Tokyo and Kyoto; travelling from Tokyo is probably easier, depending on your itinerary, as it's a 2 hour train journey covered by the Japan Rail Pass.
It's easy to get to the museum once you're in Toyama. Take the tram to Grandplaza-mae and take a brief walk to find it. You can see from the photos that it won't be hard to spot – that dazzling façade almost draws you towards it!
Amazingly, the entry fee is about the same as a tram journey would cost – 200 yen (less than US$2!). However the temporary exhibits will cost more and could be anything from 700 to 1000 yen. It's open all day, 9:30am to 6pm, and stays open even later on Friday and Saturday (until 8pm).
Make a note of the fact that it's closed the first and third Wednesday of each month – no one wants to be disappointed by that surprise!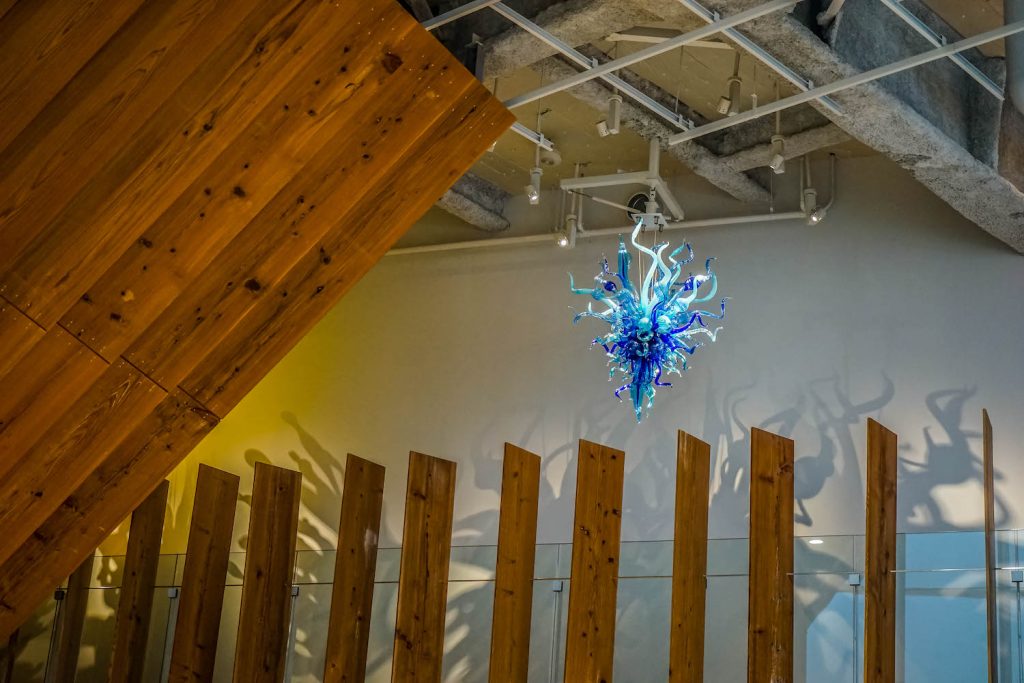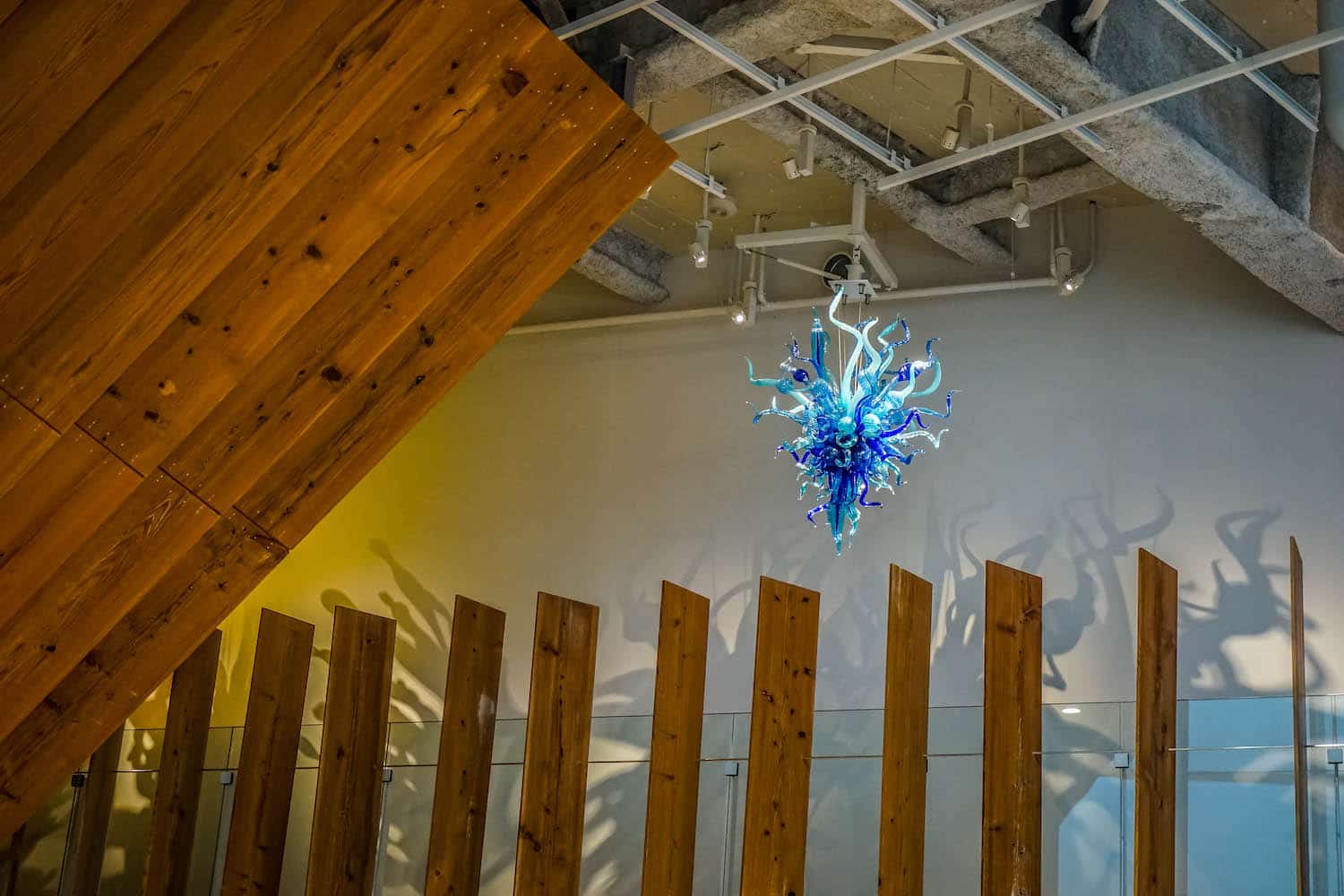 So Why Does The Toyama Glass Art Museum Have To Be On Your Japan Bucket List?
It's always great when the whole concept of a museum or gallery fuses together perfectly, and that happens here.
The stunning building mirrors the beautiful displays and sculptures inside; together they create a tribute to the city's history with glasswork and an exciting look into the future of art. As we said before, even non-arty people will enjoy a trip here.
It's definitely one of those unique places that make a trip to a country memorable – so enjoy the experience here, and don't forget to explore the rest of Toyama while you are at it…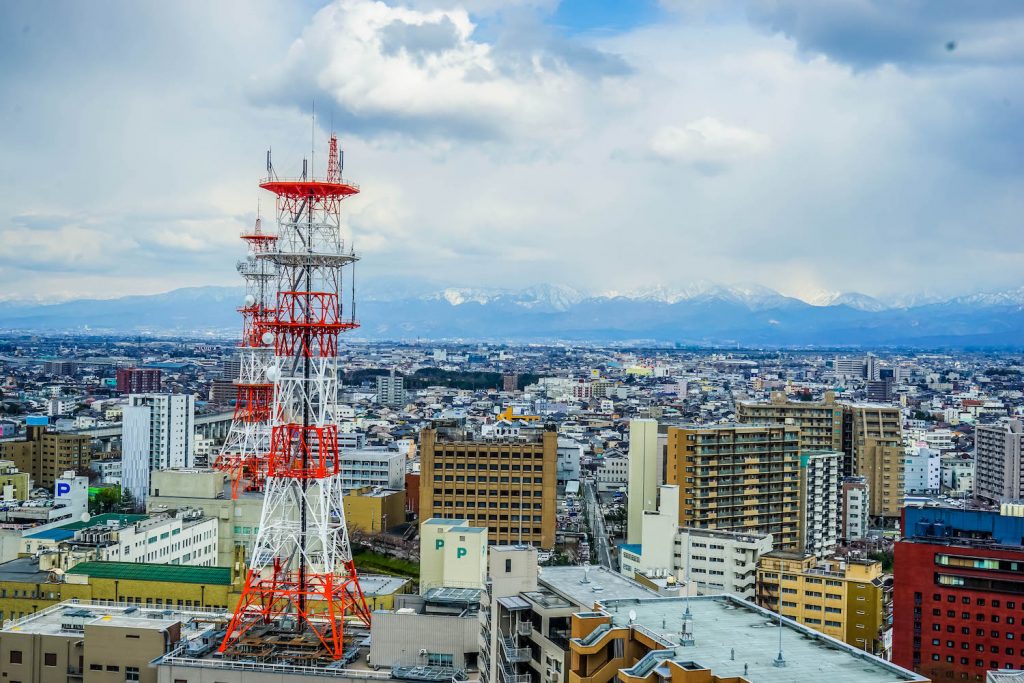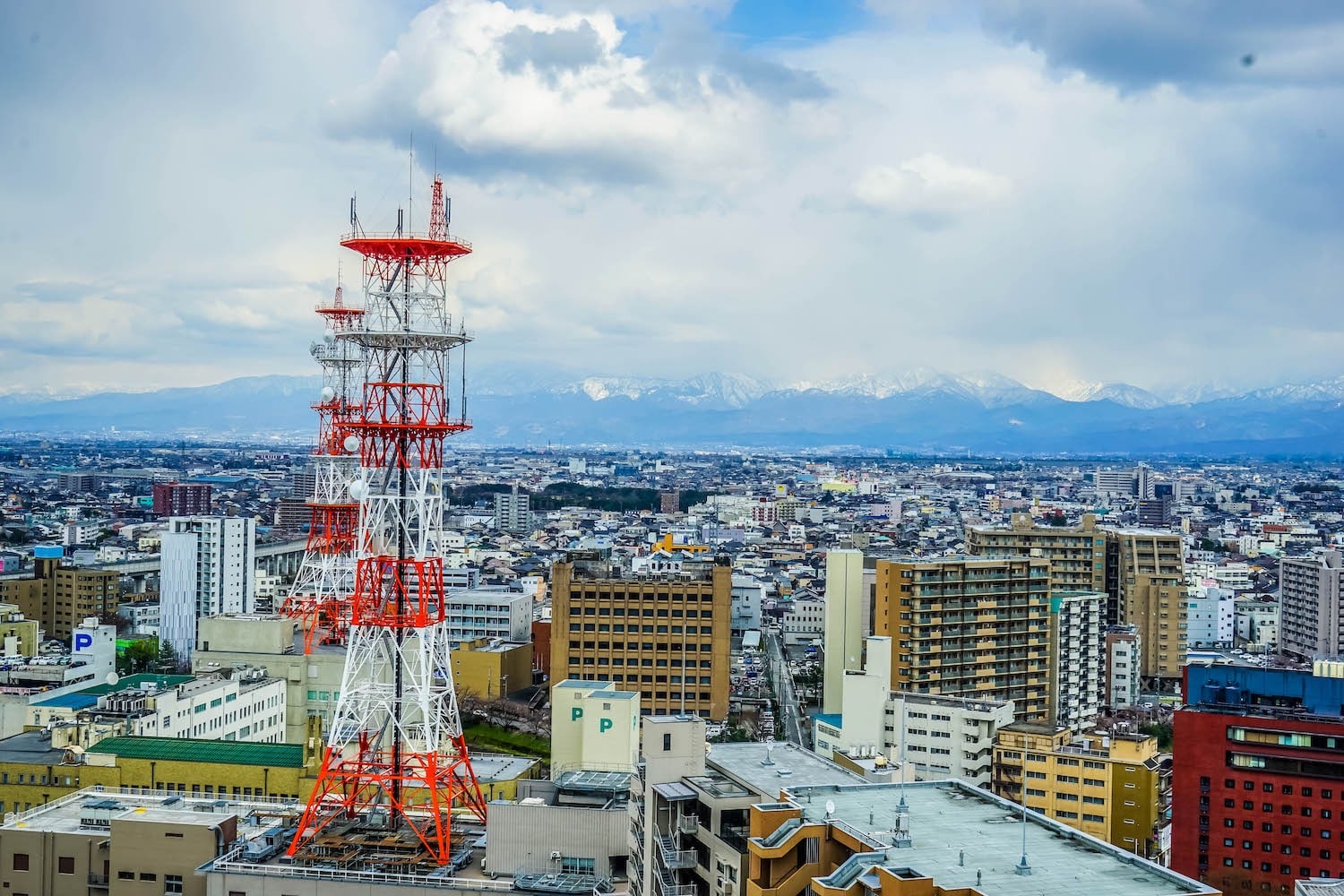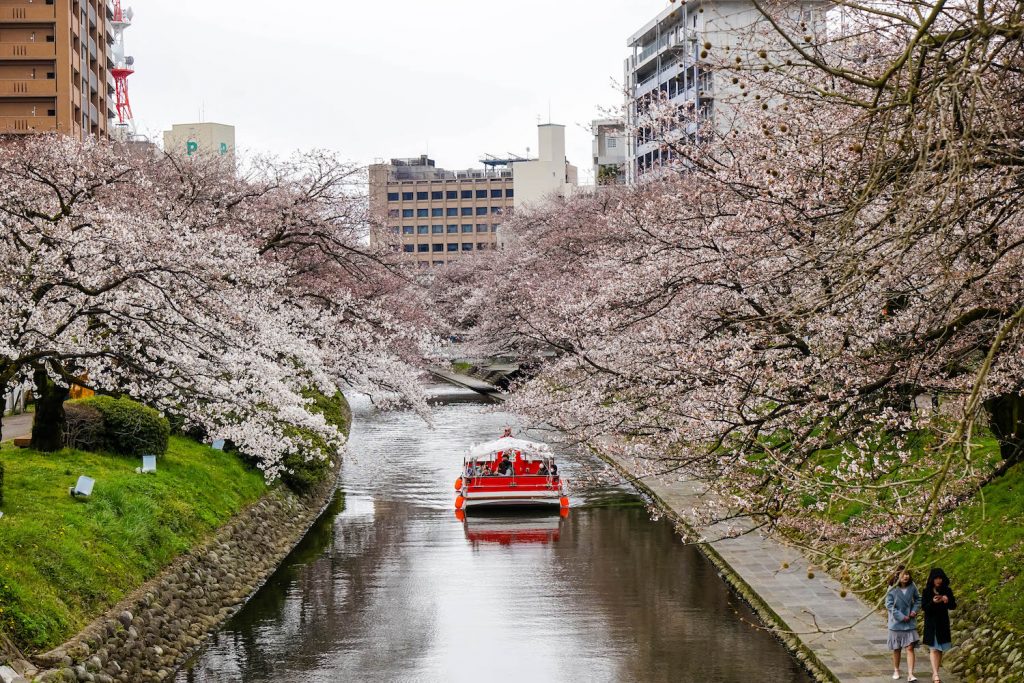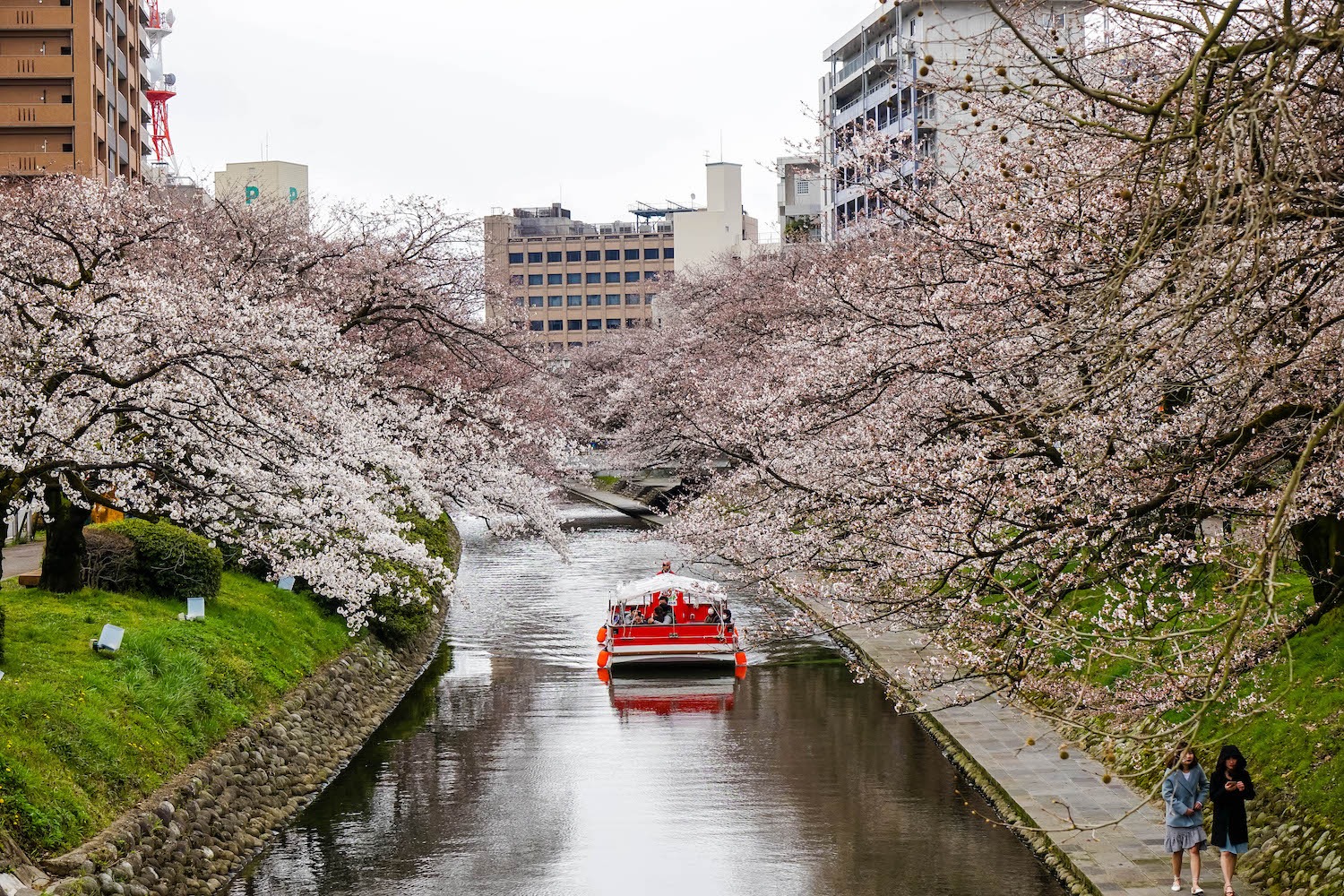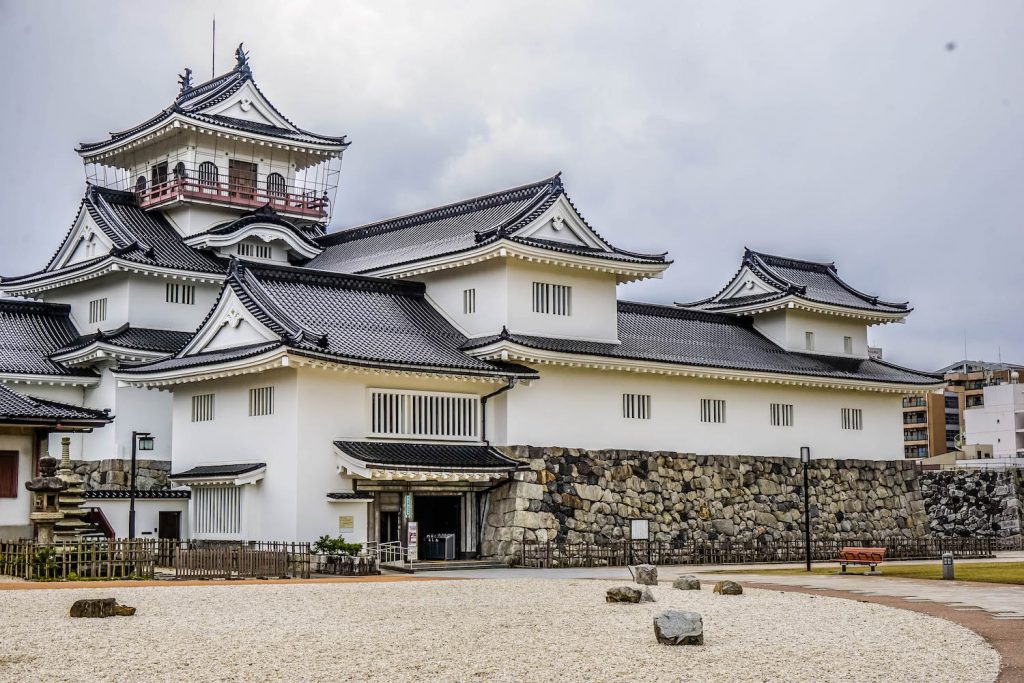 Further Things To Consider Before Any Adventure
Now you're all set and prepared to explore our big wide world, why not sort out everything else out all in one go? If necessary for your travel plans make sure you have brought proper travel insurance, protected your privacy by getting a secure VPN, compared all the top hotel booking sites to find just what you're after, reserved an unbeatable rental car price and - of course - booked the best flight deals!
Or maybe just forget it all and go for a last-minute cruise or effortless tour instead?
Many budget travelers (including me) indulge in worldwide airport lounge access, so we can experience luxury while still slumming it in economy. Naturally, we would never leave home without a more general travel guide since we couldn't possibly cover everything here!
Just add an adventurous attitude and plenty of smiles - they go a long way - and that about covers it all! Now go out, find your own path and don't forget to share your best inspiration stories with me on Facebook, Twitter, and Instagram...I'd love to hear from you!