Warm and balmy San Diego on the California coast is a chilled-out traveler's dream. It's got the ideal combination of sightseeing attractions, beaches, and hikes, all to be enjoyed under glowing West Coast sunshine with the azure vastness of the Pacific Ocean lapping nearby.
It's hard not to spend all your time in America's eight-biggest city with a big smile on your face as you soak up its welcoming and relaxed atmosphere.
Yet, despite its size, it never feels overwhelming. Instead, the city shares out its charms among different neighborhoods — each acting as their own villages. 'America's Finest City' delivers time and time again.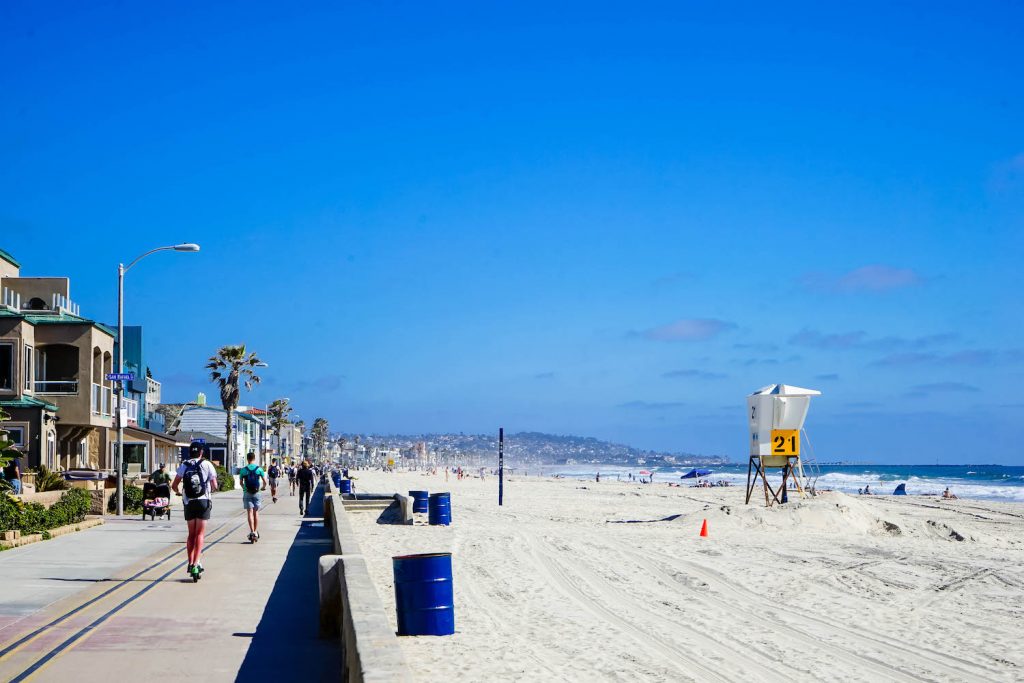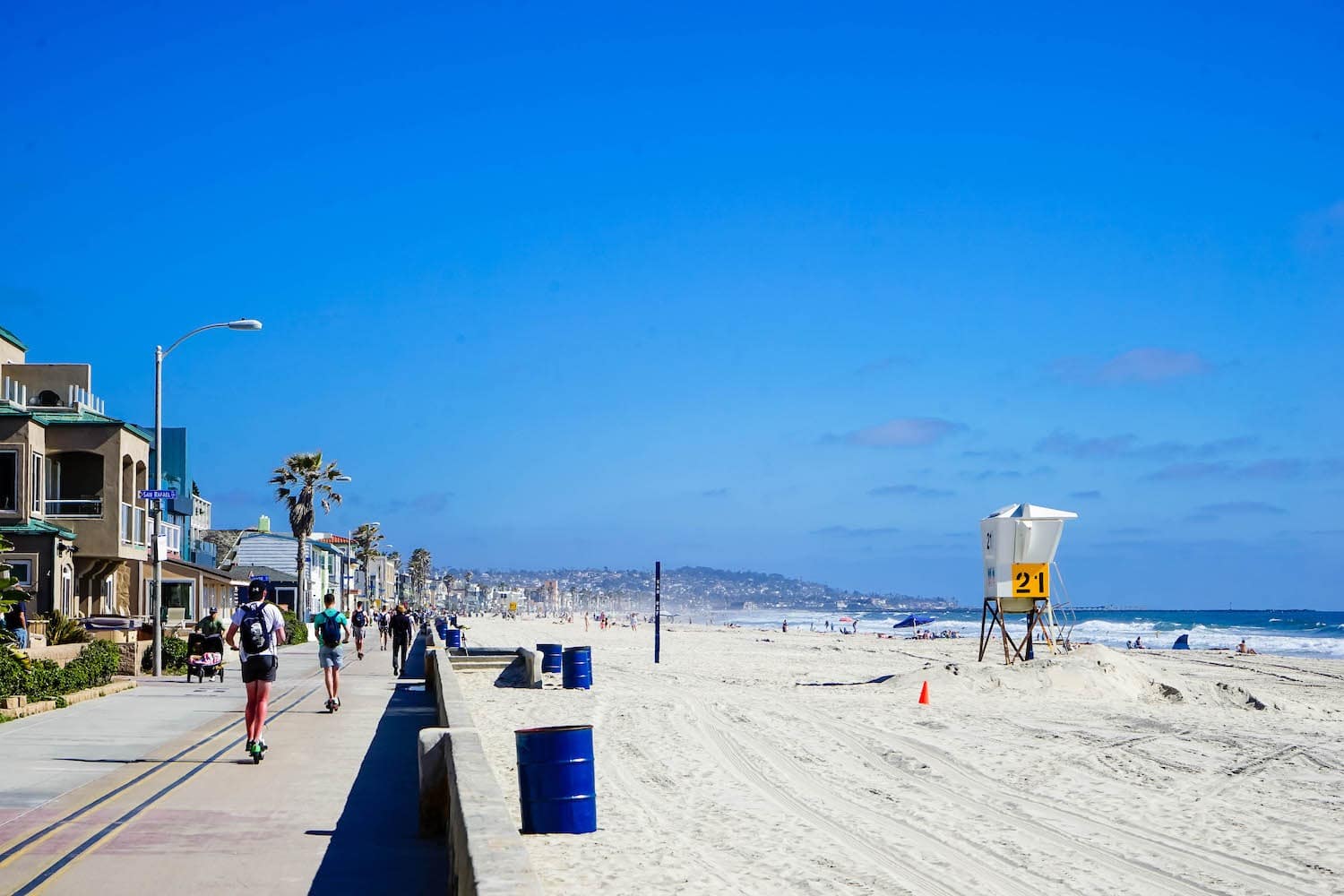 The community here is outdoorsy and active – you'll always see people out and about on the city's 60 beaches or hiking the nearby trails. It's not all about surfing on the shore, either; you'll see all sorts of watersports as well as volleyball, biking, running, and yoga. Don't worry if you're not that active – sunbathers are more than welcome!
In between enjoying the coastline, there's plenty to see around San Diego. There's the famous zoo, of course; there are also attractions like Balboa Park, LEGOLAND and museums a-plenty. To replenish yourself as you explore the town, you'll find the best Mexican food north of the border (not to start a fight, here!), as well as buzzing bars for a cooling beer or cocktail at the end of the day.
It's kind of the perfect beach holiday for people who hate beach holidays. With enough to keep you active while you appreciate the freedom that comes from being by the sea, San Diego will sneak its way into your heart without you even noticing.
San Diego is everything you expect from Los Angeles: sun, beach, sky, food, culture, laid-back vibes, and nightlife — except without the inevitable disappointment. Sorry LA, but you are a smoggy, traffic-ridden mess while San Diego is colorful, fresh, innovative, and everything we could possibly hope for in a seaside city.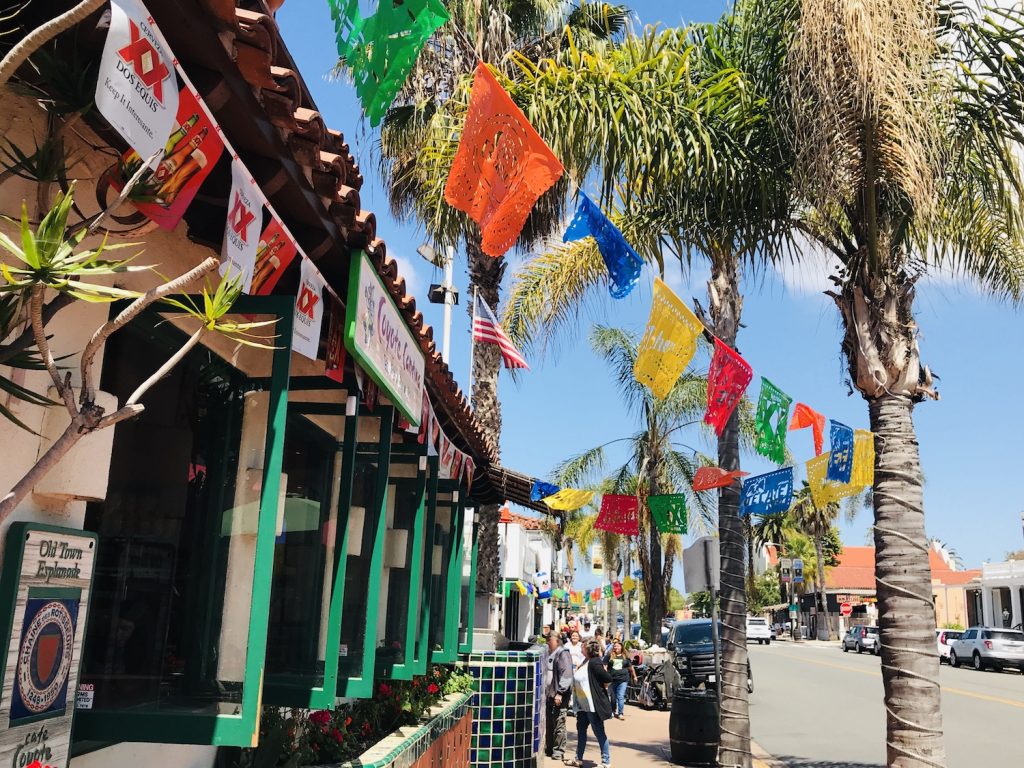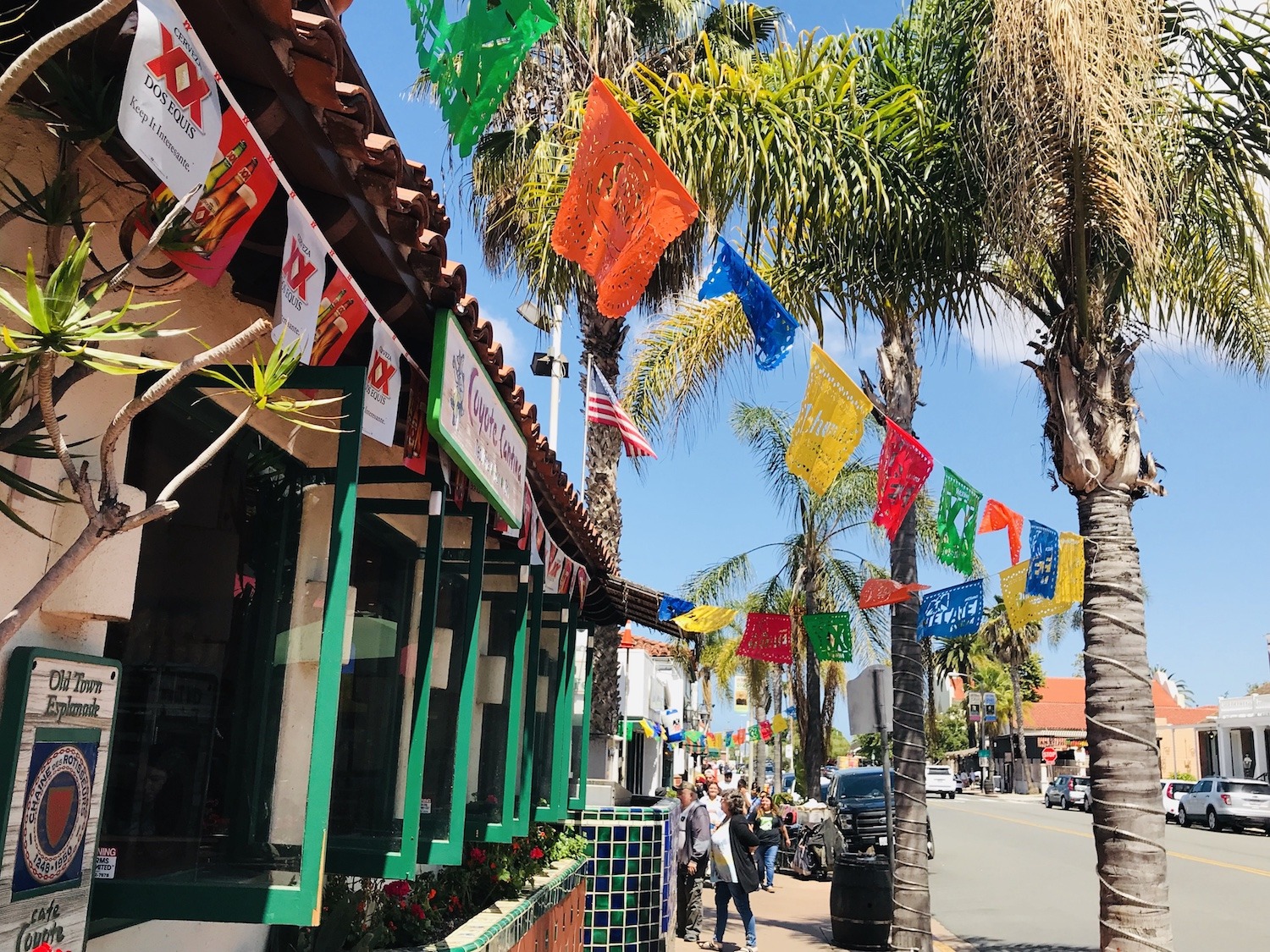 Getting to San Diego is also surprisingly easy – with the San Diego airport located just a few minutes drive from the downtown or the Amtrak train station, have two stops from LA – one in the San Diego Old Town and another in the modern city center.
This is San Diego, everything here is easy – including getting here! Of course, you could always hire a car and have a bit of an adventurous road trip including Palm Springs and Vegas… but when you are in San Diego, for the most part, public transport makes getting around a break (even if most locals don't seem to use it!).
If you're ready to start exploring all it has to offer, then check out our list of some unique things to do in San Diego – and these are only some of many!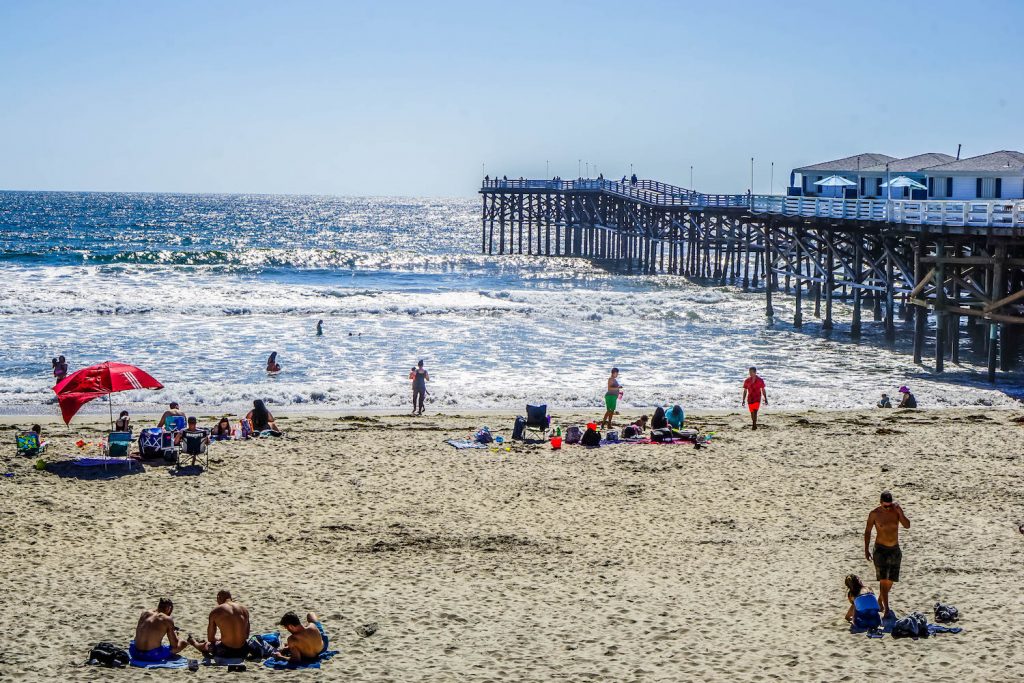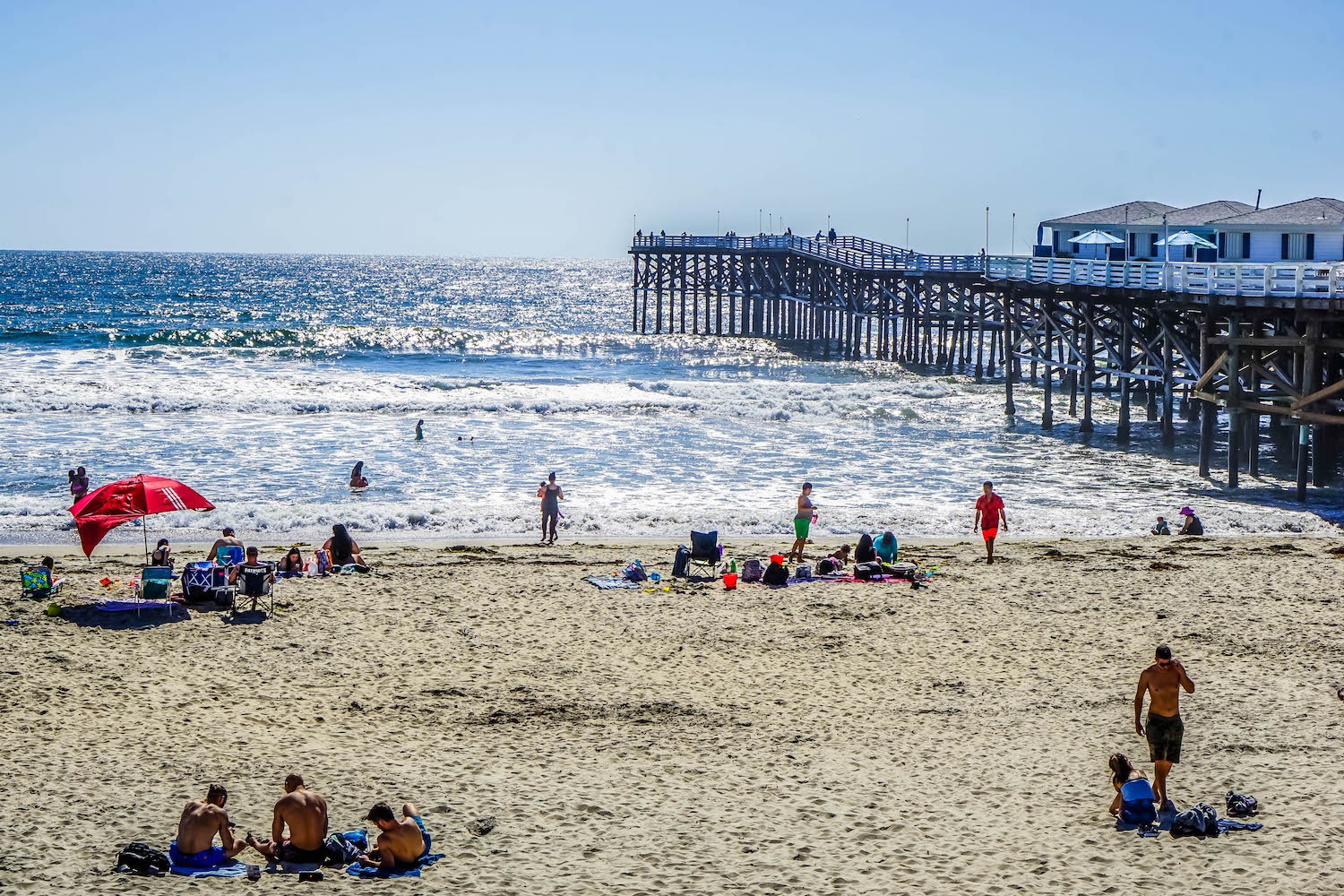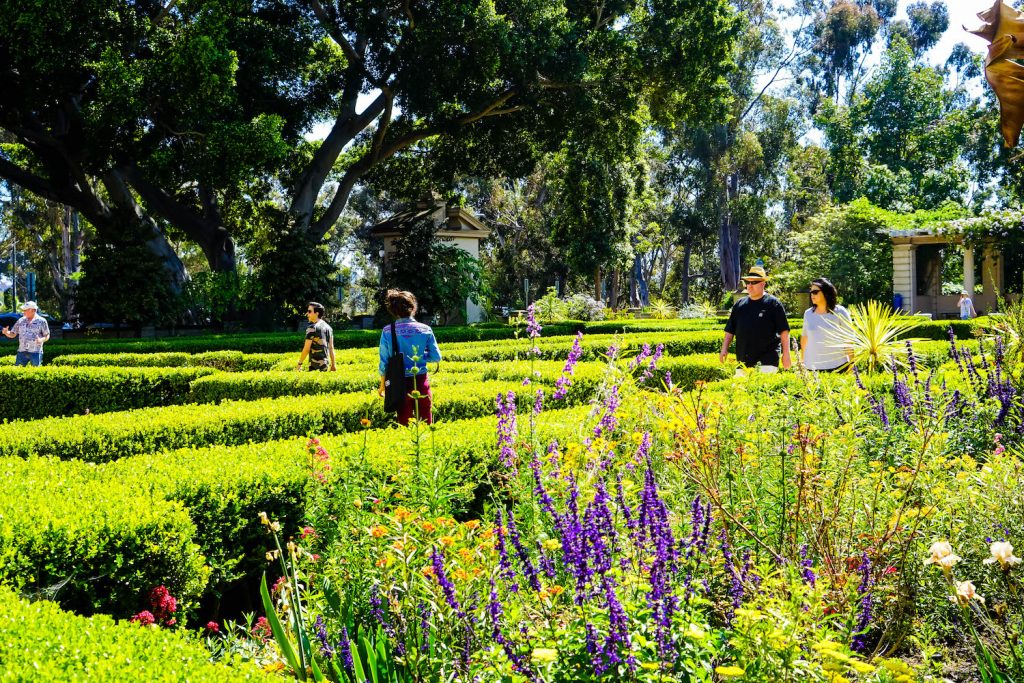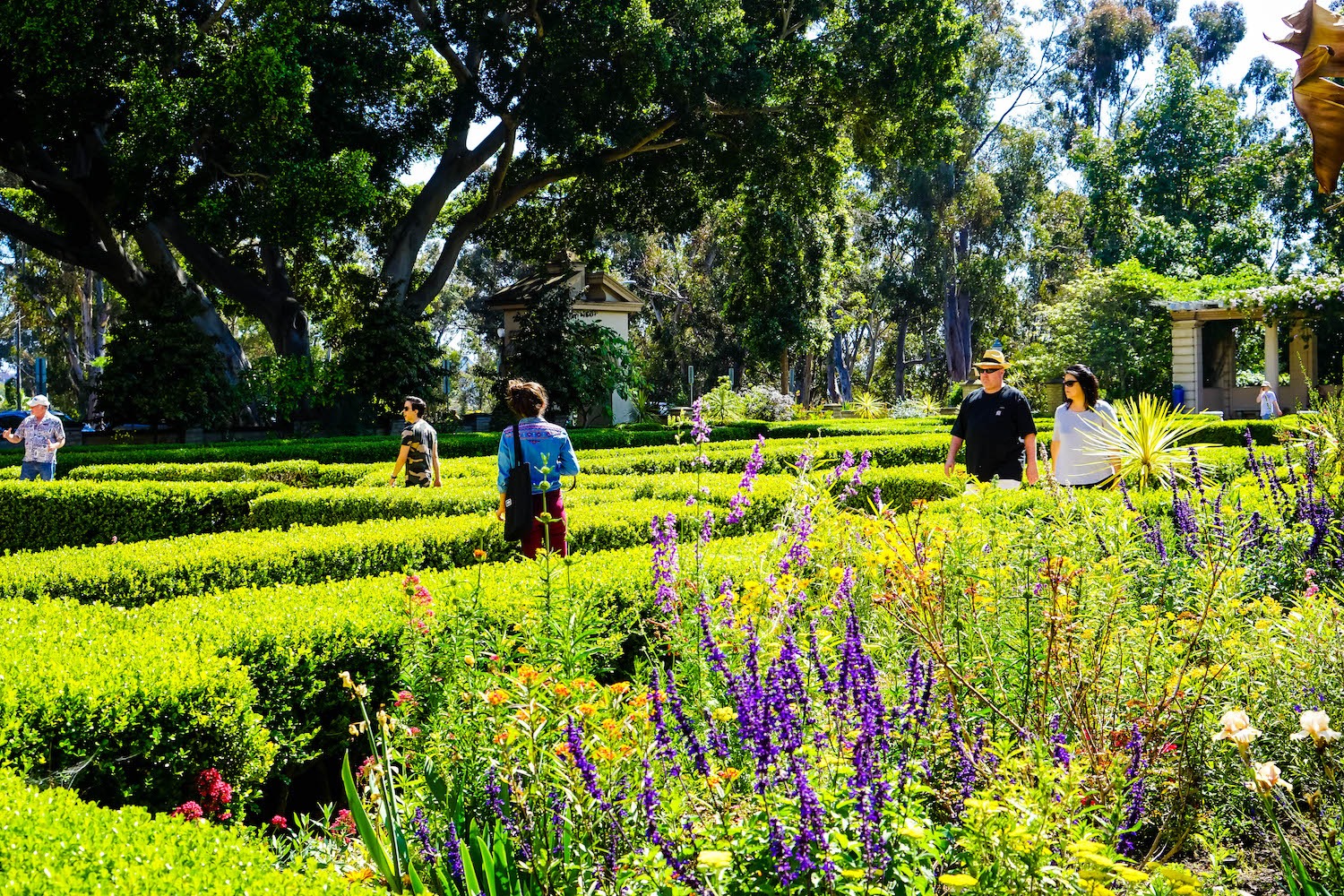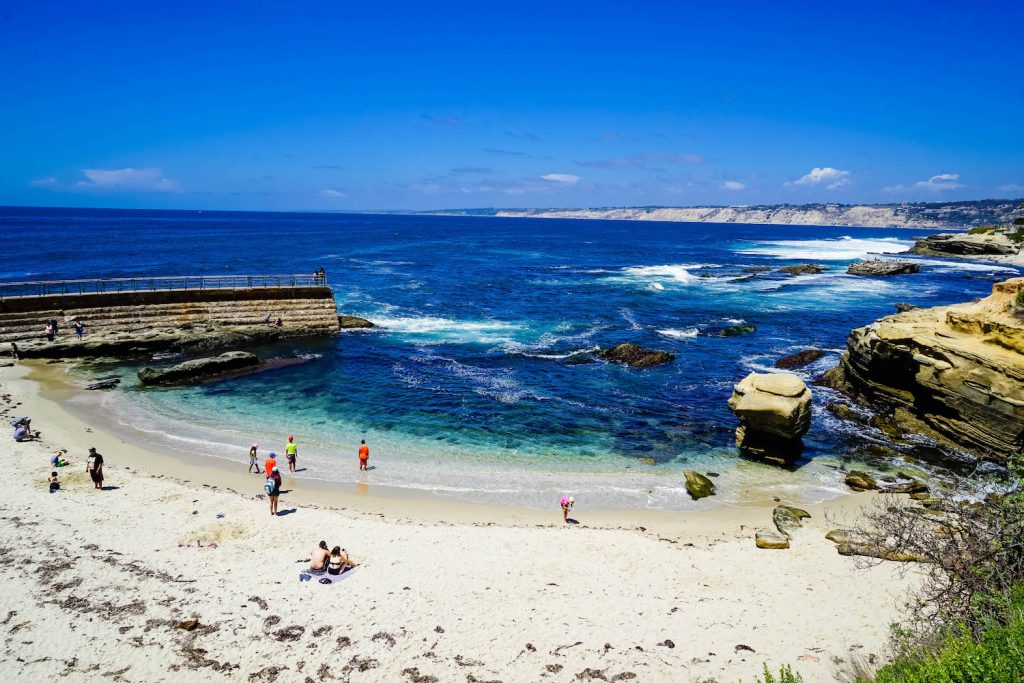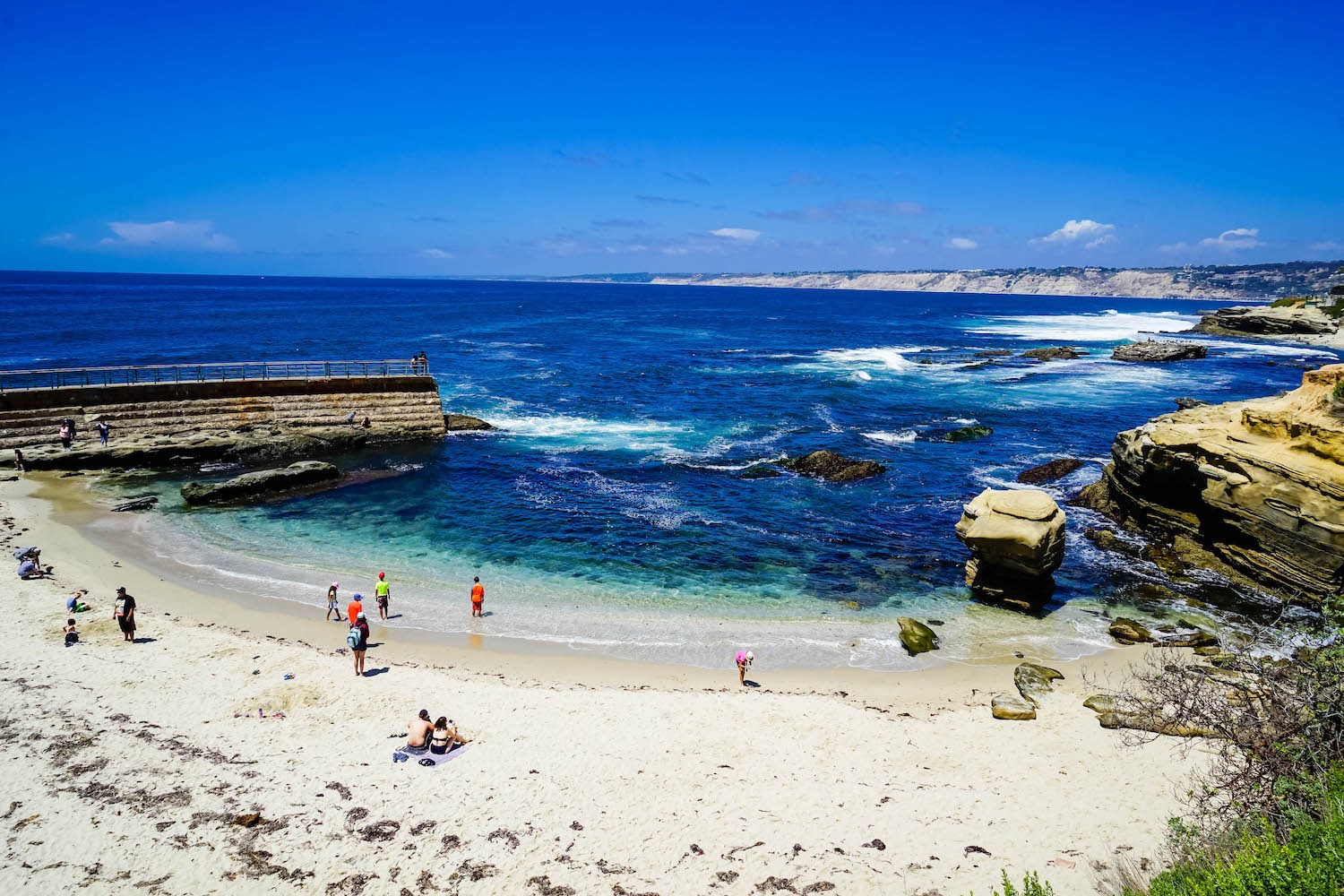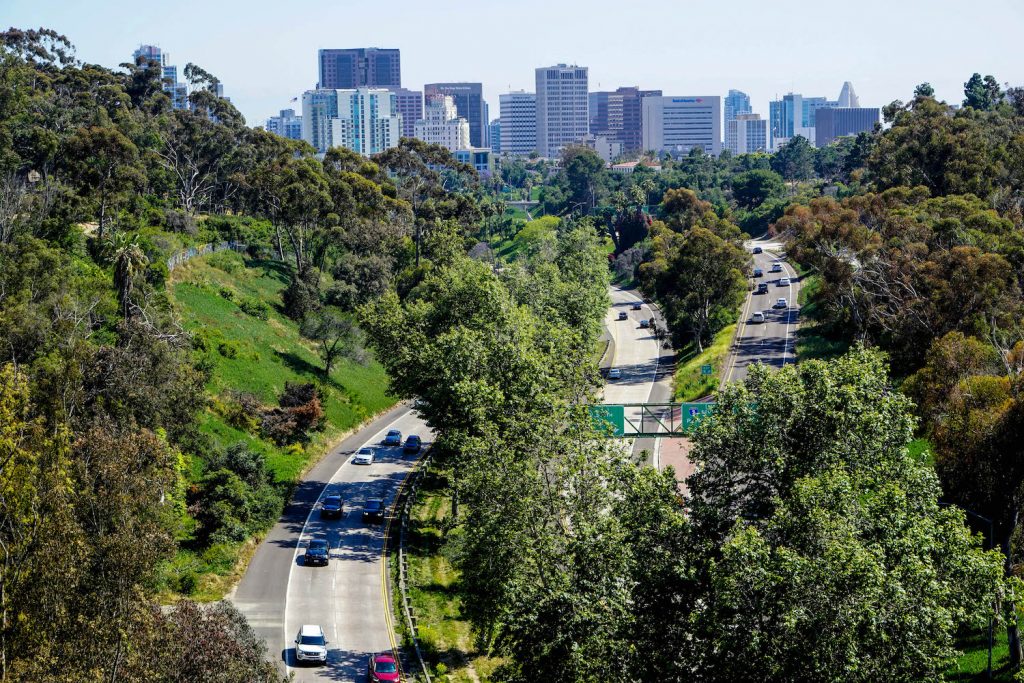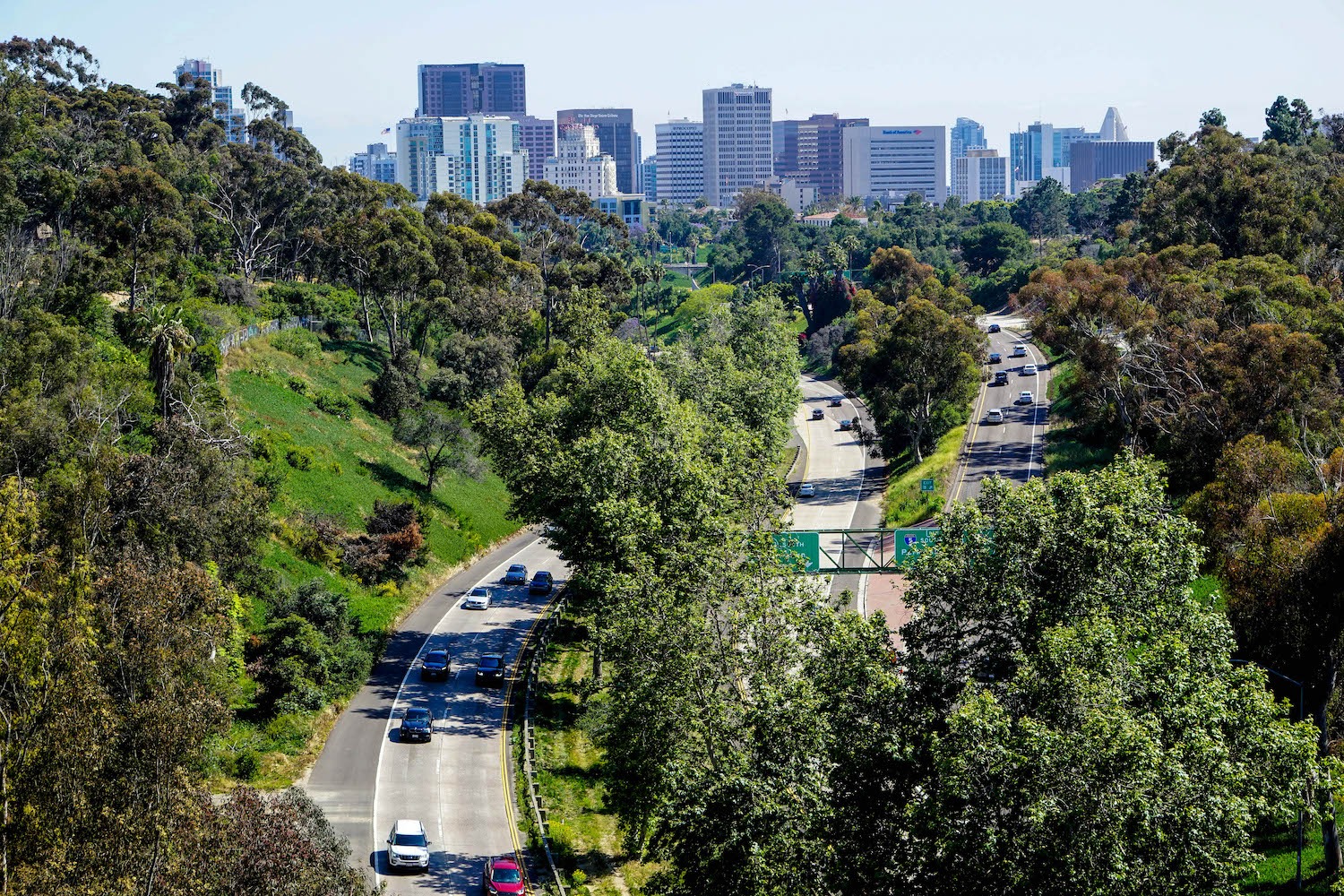 12 Unique Things To Do In San Diego: Sky, Surf, Sun & Spirit 🌊
1. Explore San Diego's Cultural Hub Of Balboa Park
Only in San Diego could you find something termed an 'urban cultural park,' and it's pretty damn great. The 1200 acres of Balboa Park takes up a rectangular space in the middle of the city and encompass green areas, walking paths, a whopping 17 museums, theatres and the famous zoo (more on that later).
It was established in 1868 and is one of the oldest dedicated recreational areas in the US, making it an integral part of San Diego's history.
Here you can walk around the various gardens, which specialize in anything from cactuses to palms to desert landscapes. Nature lovers will relish the range of parkland, while those interested in art and history will find more than enough to satisfy them.
We don't even know where to start – photography museums, the Model Railroad Museum, the Natural History Museum, and the Air and Space Museum are only some of what's on offer. You can also see a show at the Old Globe Theatre or the Civic Youth Ballet. It's endlessly fascinating and the perfect example of San Diego's community-minded nature.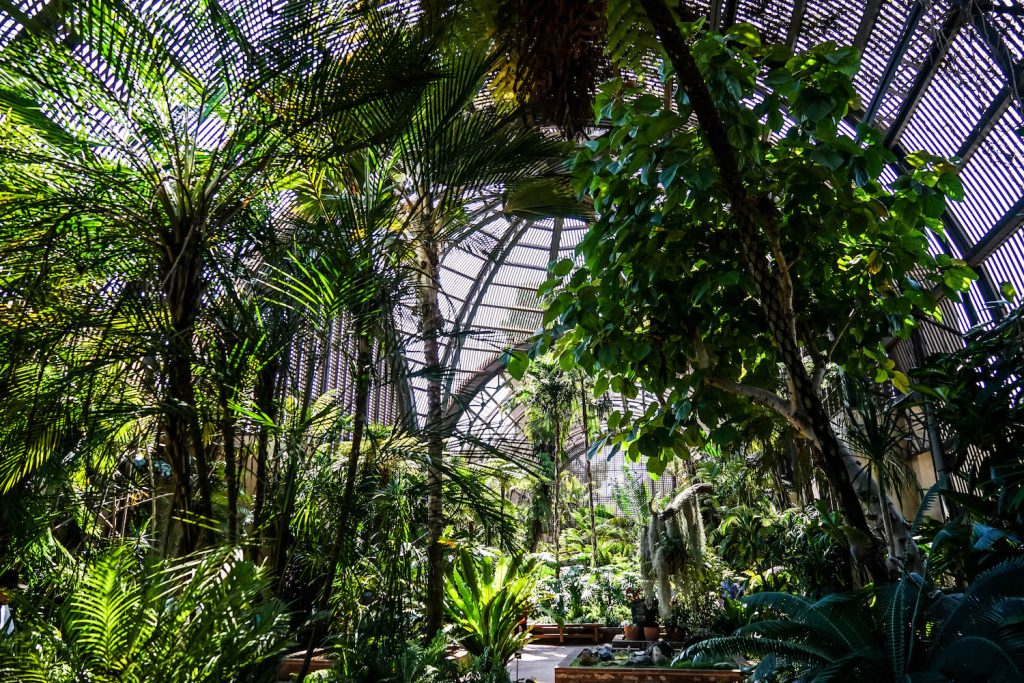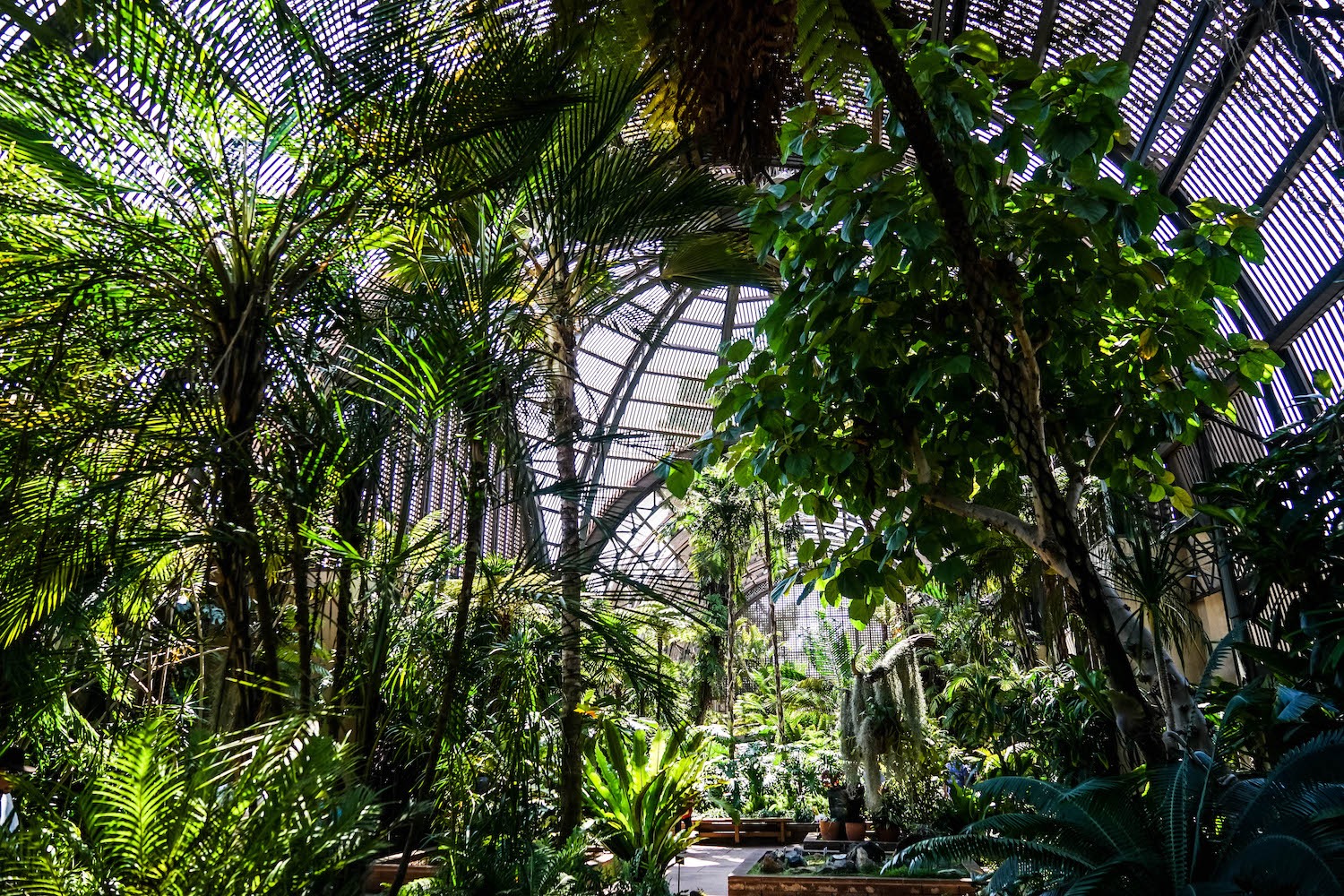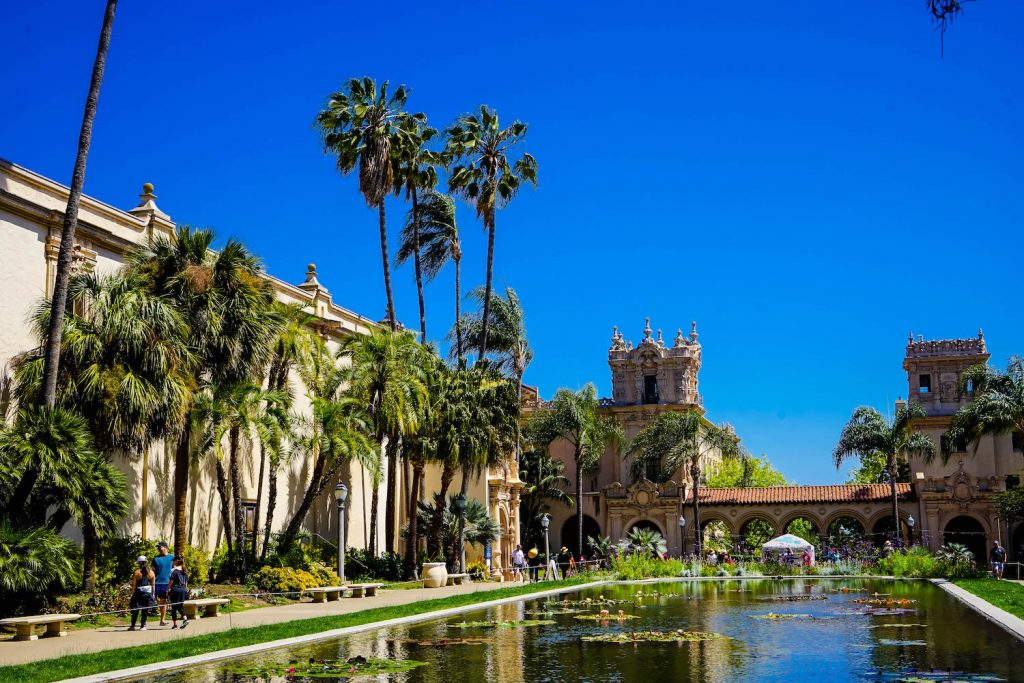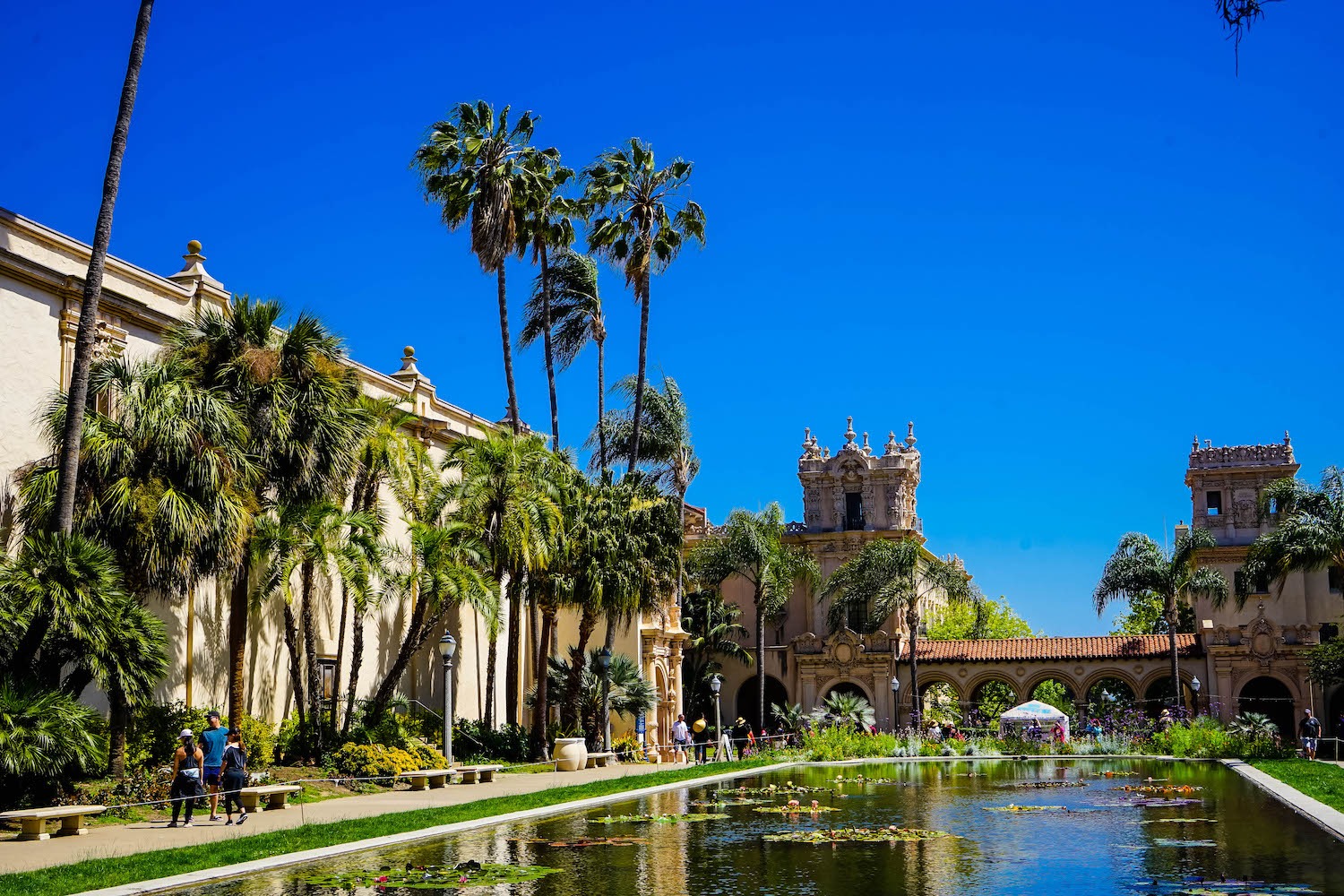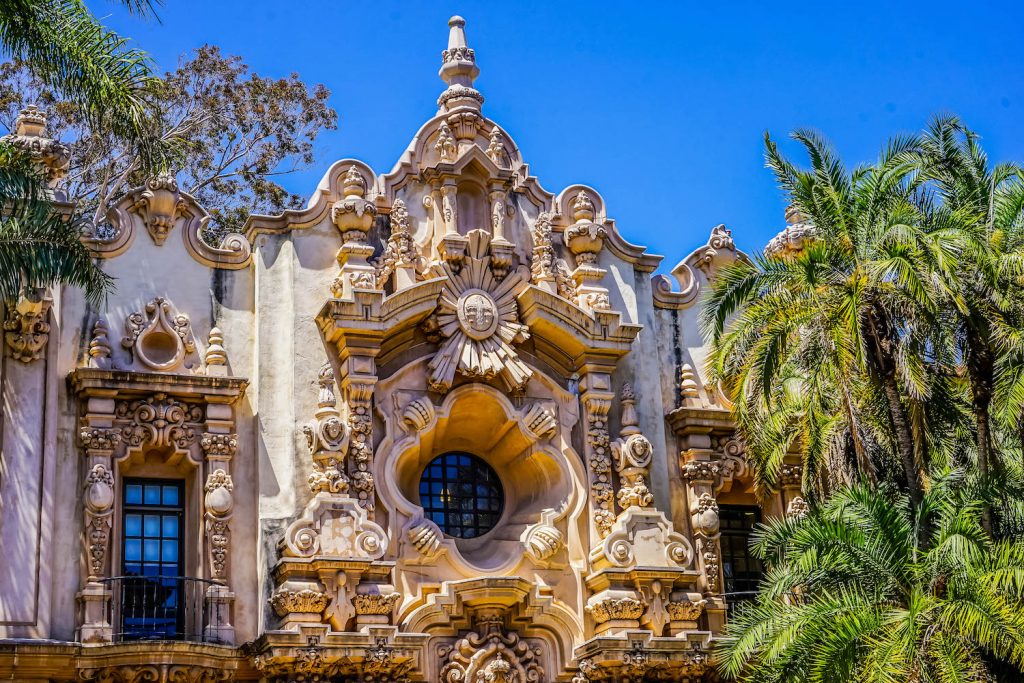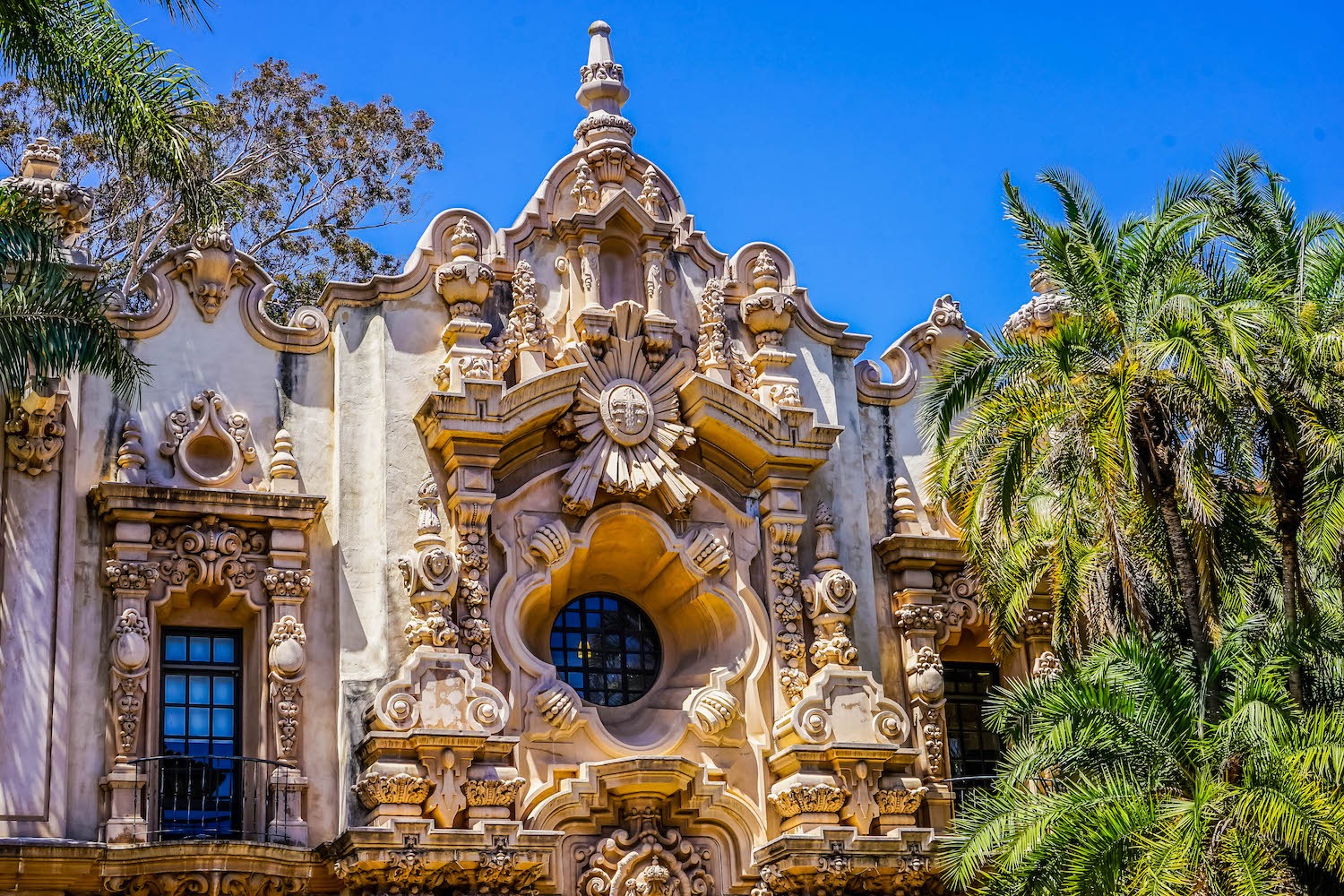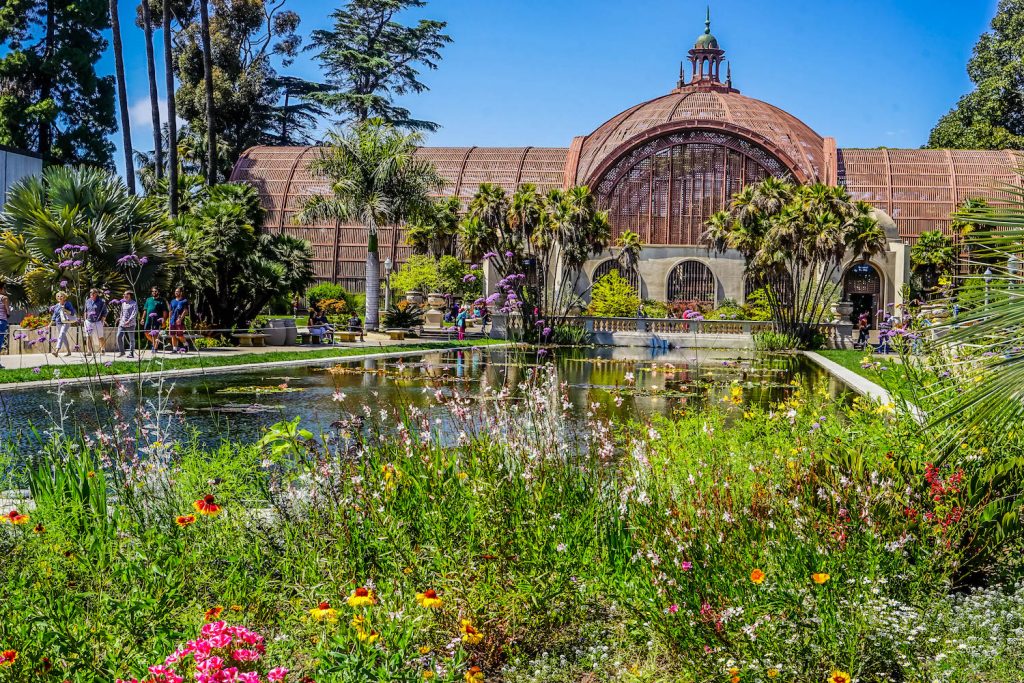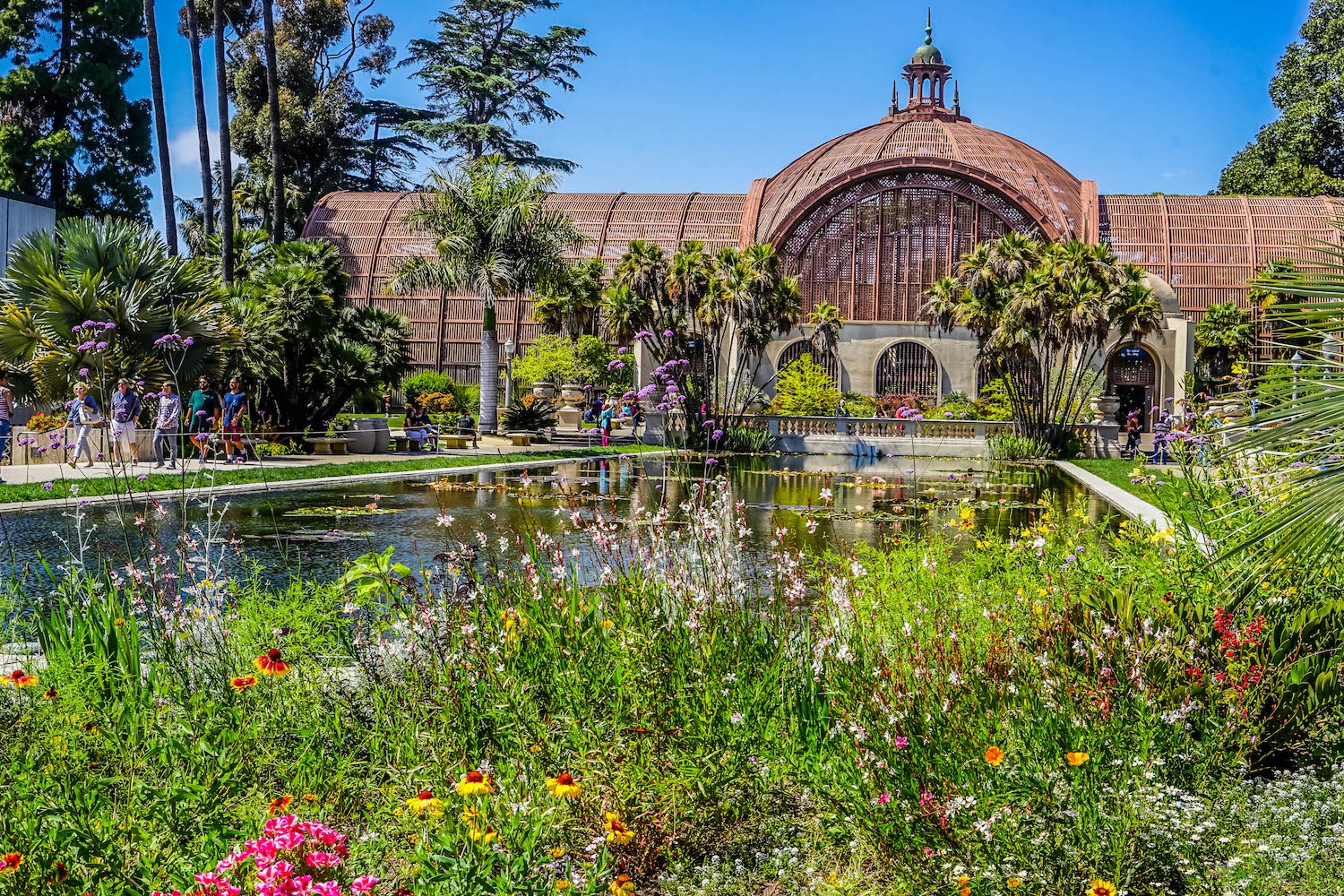 2. Get Close To The Military Past At USS Midway Museum
Even if you're not usually a fan of military museums, the USS Midway Museum will become one of your favorite things to do in San Diego (believe us!).
Located on the country's longest-serving aircraft carrier, it's packed full of exhibits and activities. The audio tour is narrated by former sailors on USS Midway and takes you through the engine room, sleeping areas, officers' quarters, on the bridge, and into flight control. The intricacy and size of the operation are staggering.
As well as the tour, there are tons of other features. Our highlight was the flight simulators, and in 2019 there'll be a virtual reality simulator ride in addition to these. The holographic film in HD is totally immersive.
All around the museum, you'll find 25 restored aircraft from different periods of history – some you can even climb into! It's a creative way of bringing history to life.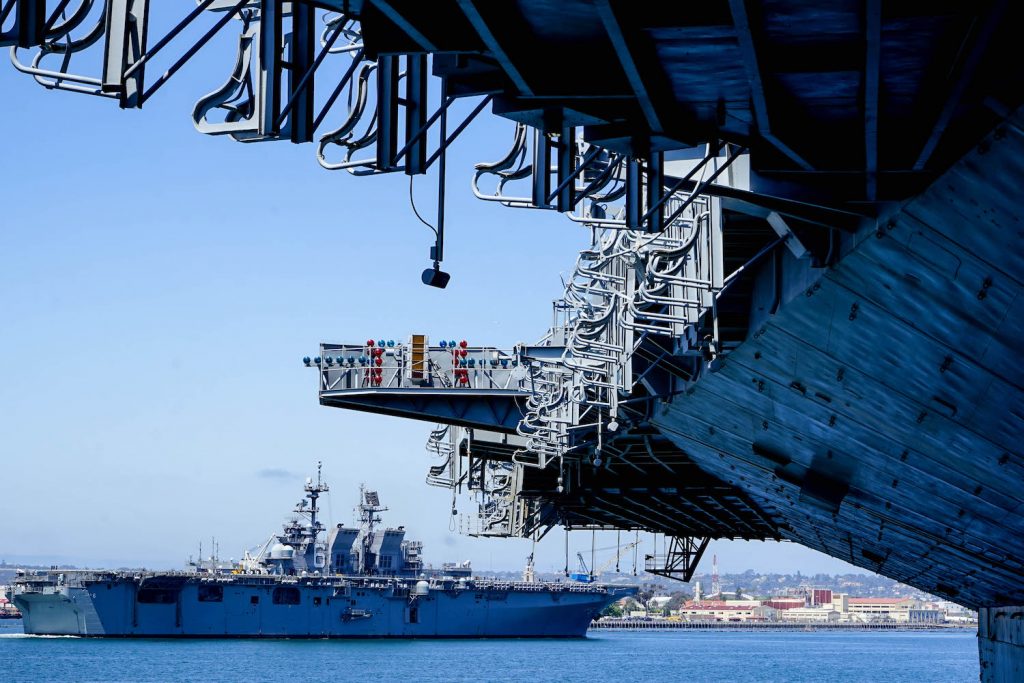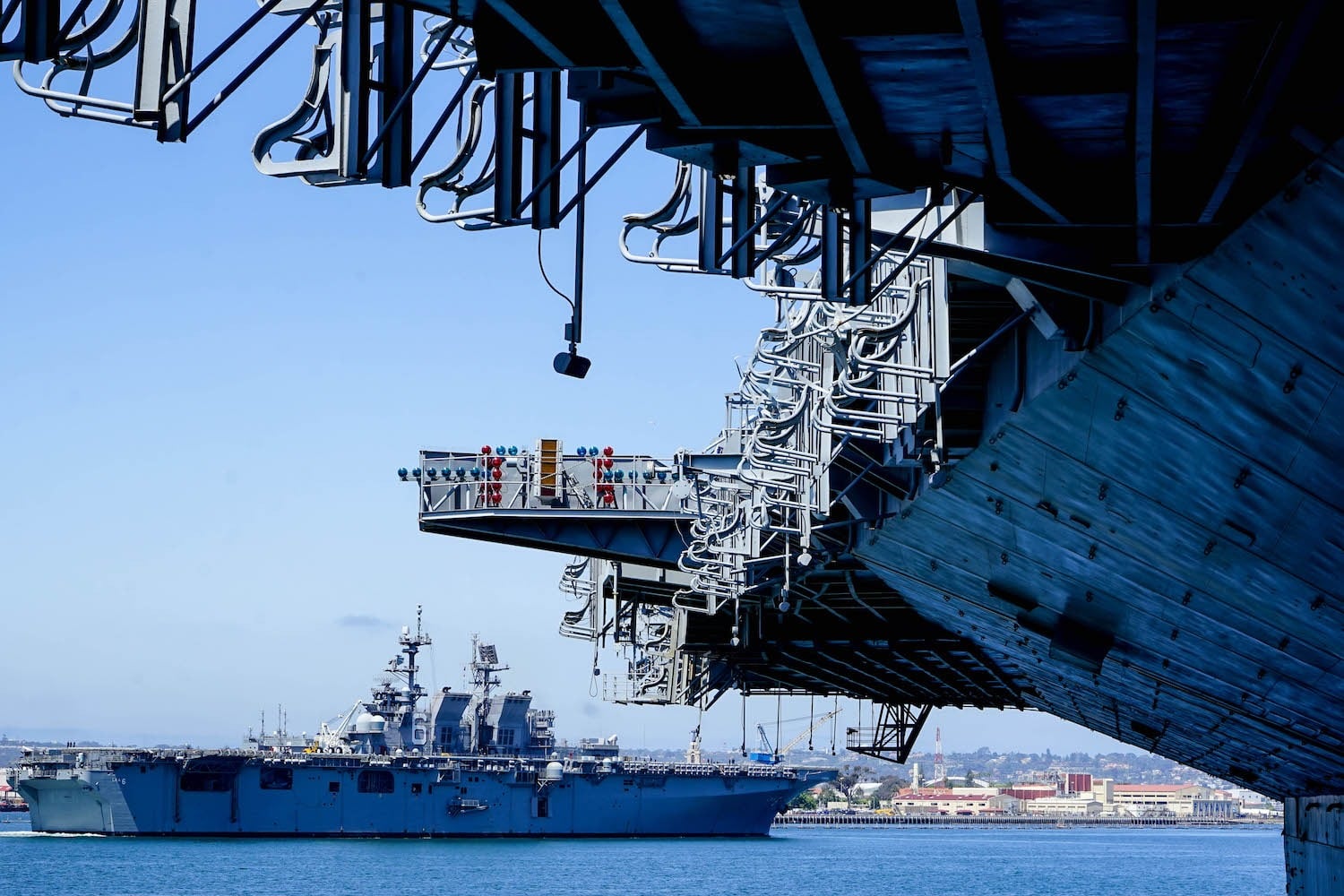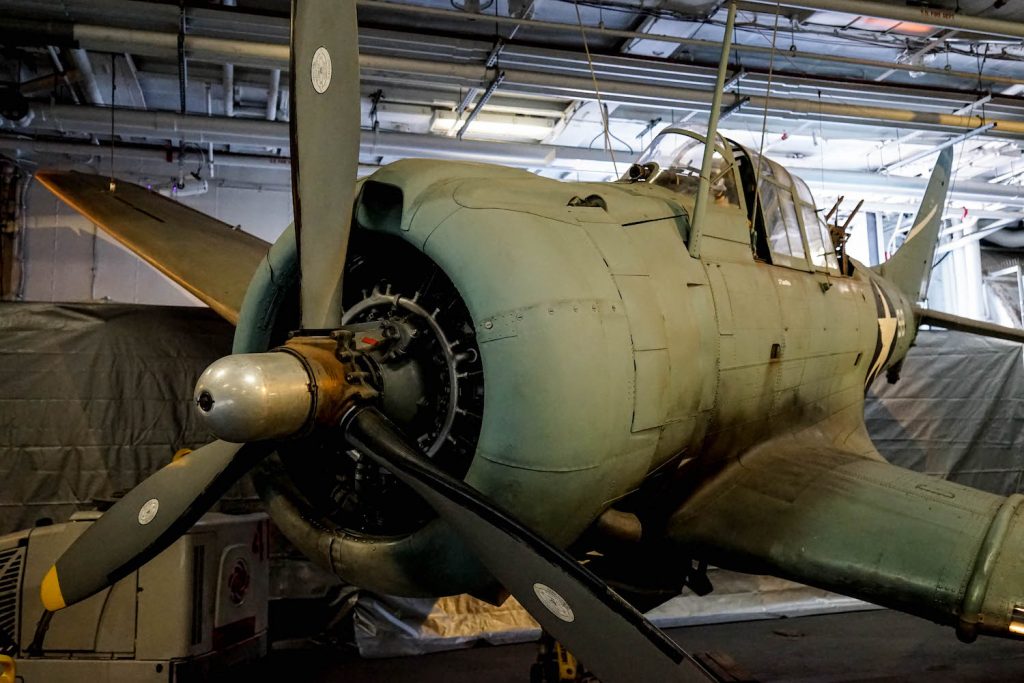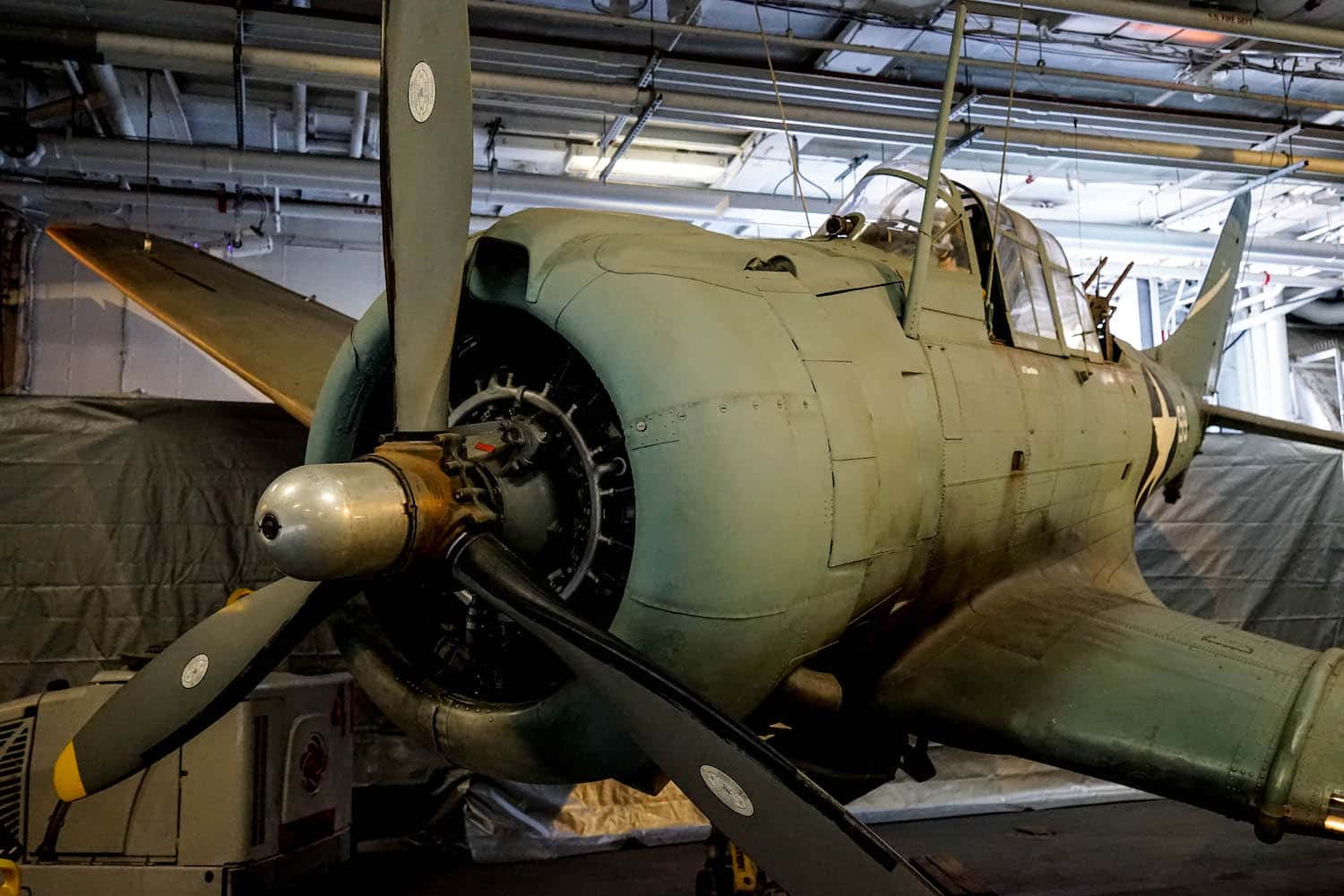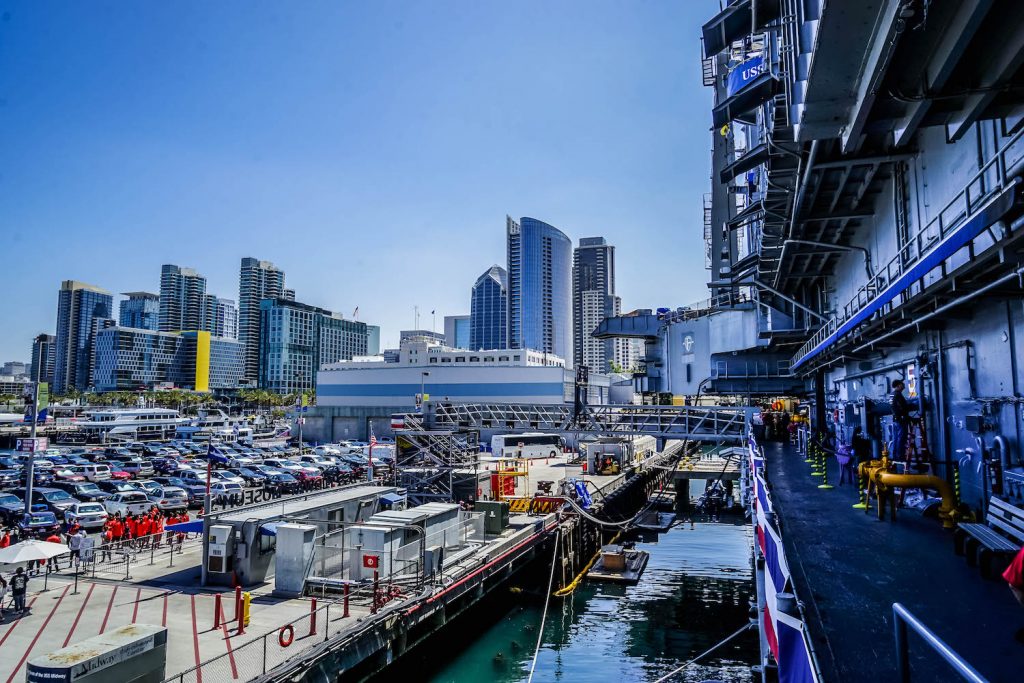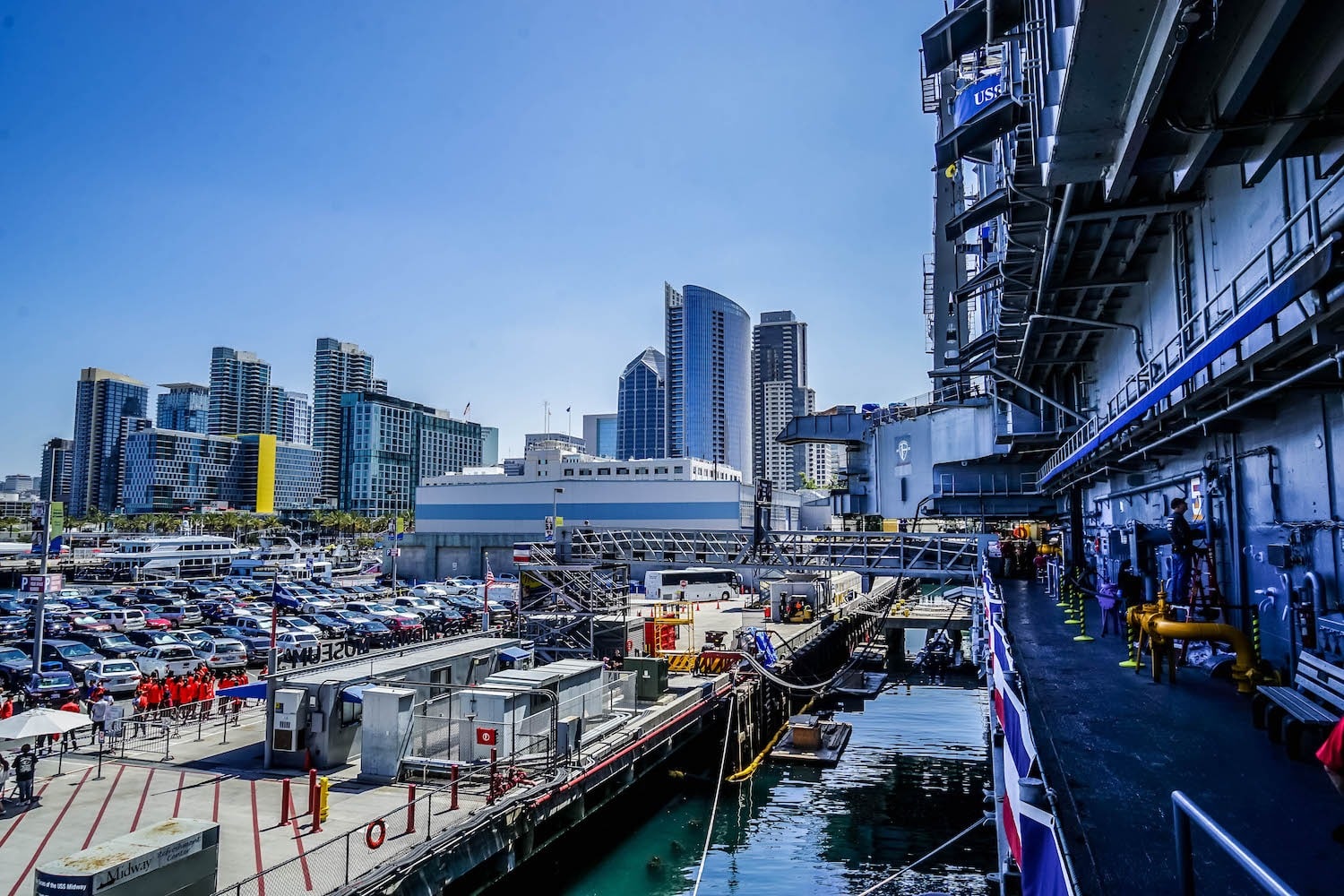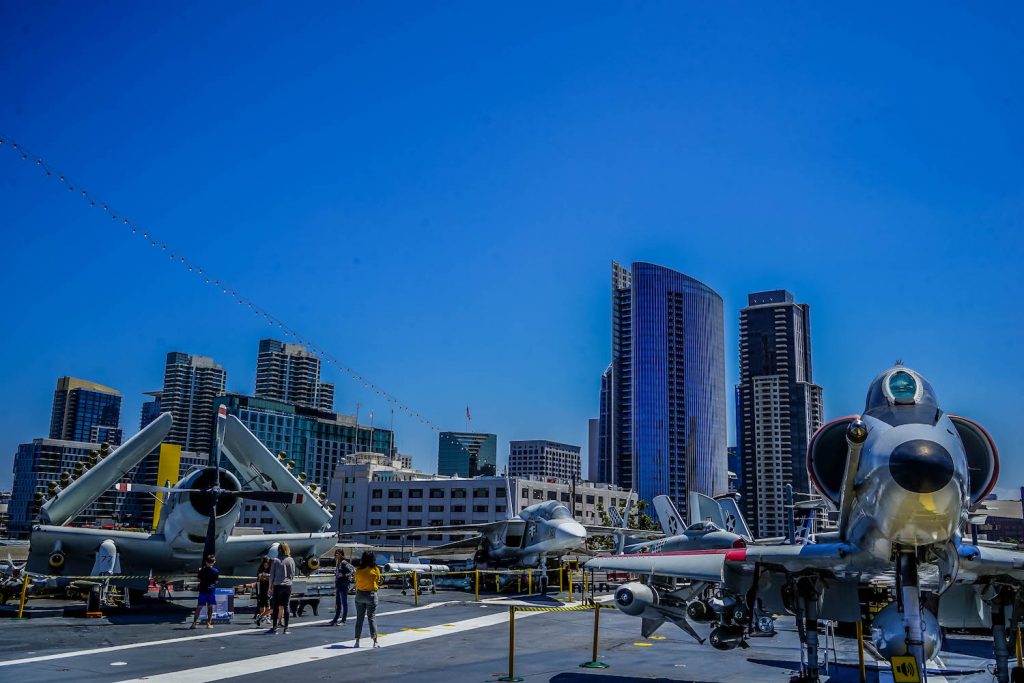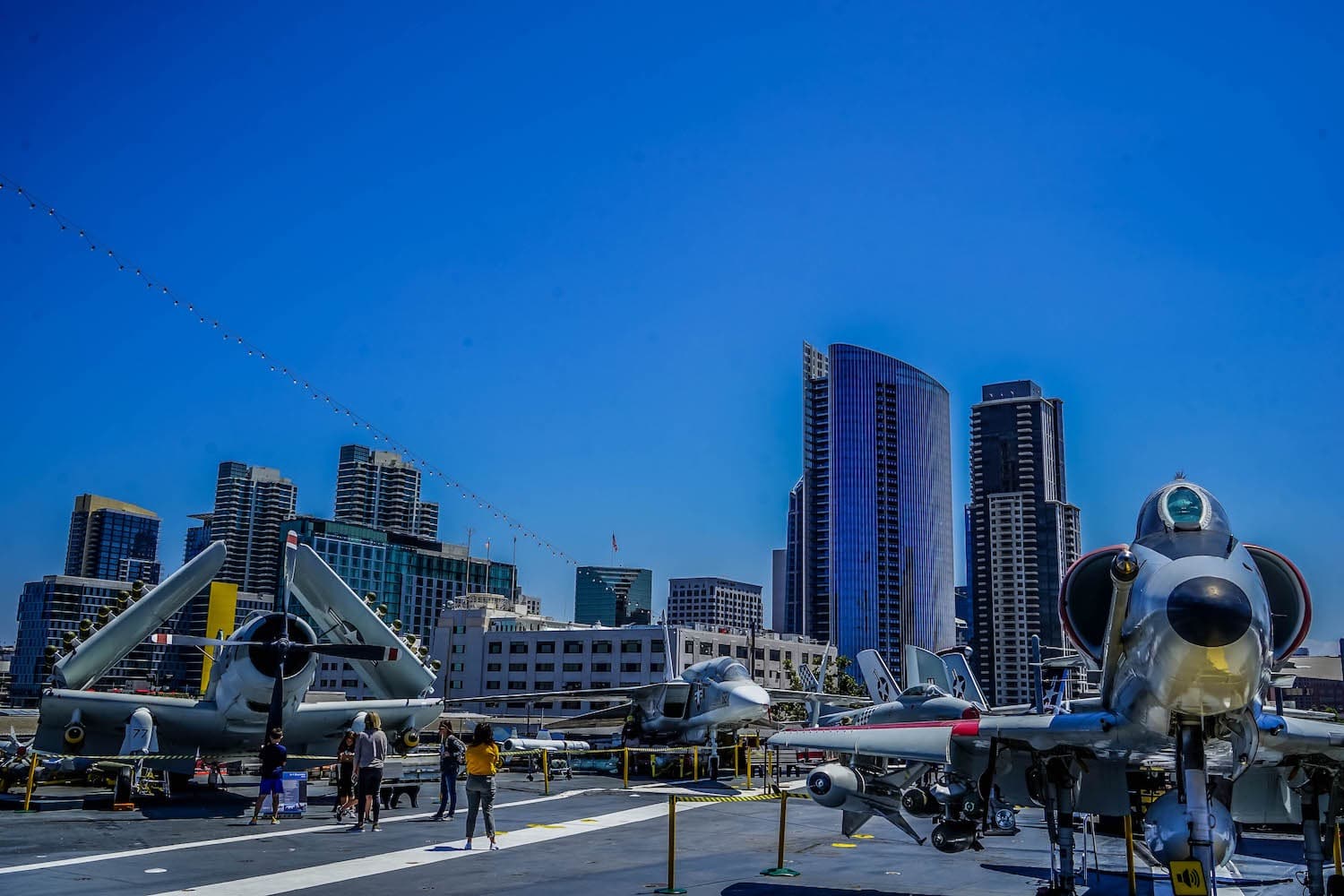 3. See The World's Finest Zoo
The world-famous San Diego Zoo more than lives up to the hype. Based in Balboa Park, this is a day's visit in itself. The appeal isn't only in the massive range of animals you get to see, but also in the incredible facilities and infrastructure for the care of these animals. This top-range level of care and education is evident in everything.
As much as possible, San Diego tries to recreate natural animal habitats (it was actually a forerunner of this now ubiquitous modern zoo format). It's hard to pick a highlight of the over 3700 animals living here, but the Monkey Trails on an elevated path and the Elephant Odyssey were particularly special.
You're certain to learn a lot more about the other creatures in our world on a visit here, which can only ever be a good thing.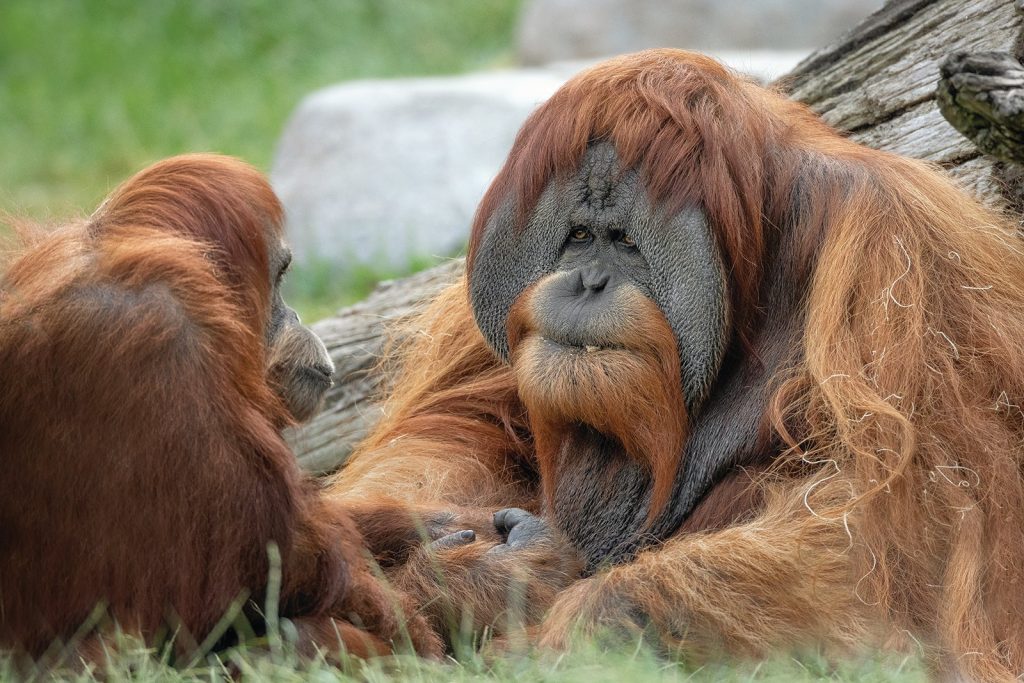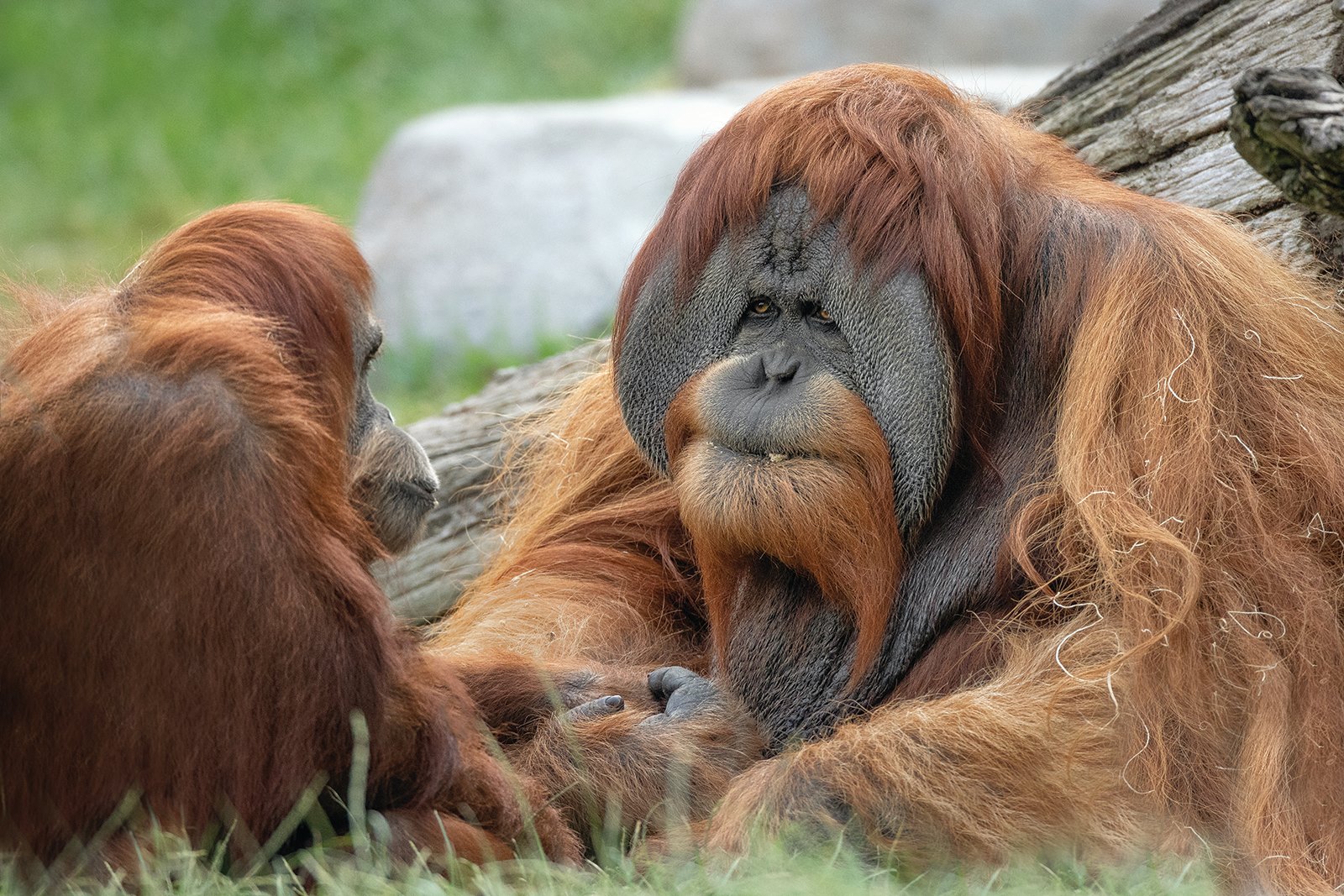 4. Feel The Energy In The Gaslamp Quarter
This is where you'll find much of the city's buzz and is one of our beloved evening things to do in San Diego. The Gaslamp Quarter is a historic neighborhood in downtown; the streets are lined with charming 19th-century buildings that are now occupied by restaurants and shops (rather than saloons and brothels).
While the food has received mixed reviews, it's a fun place to wander through and soak up the atmosphere. To avoid being dispirited if you are visiting during the day don't miss a visit to Donut Bar, with their innovative & locally sourced donut menu that changes daily, often voted the best Donut shop in America – or the Taco Stand next door.
Guided walking tours will give you a greater sense of the history here – there are some great stories. It's an excellent place to come to party under the strings of lights, immersing yourself in bustling San Diego.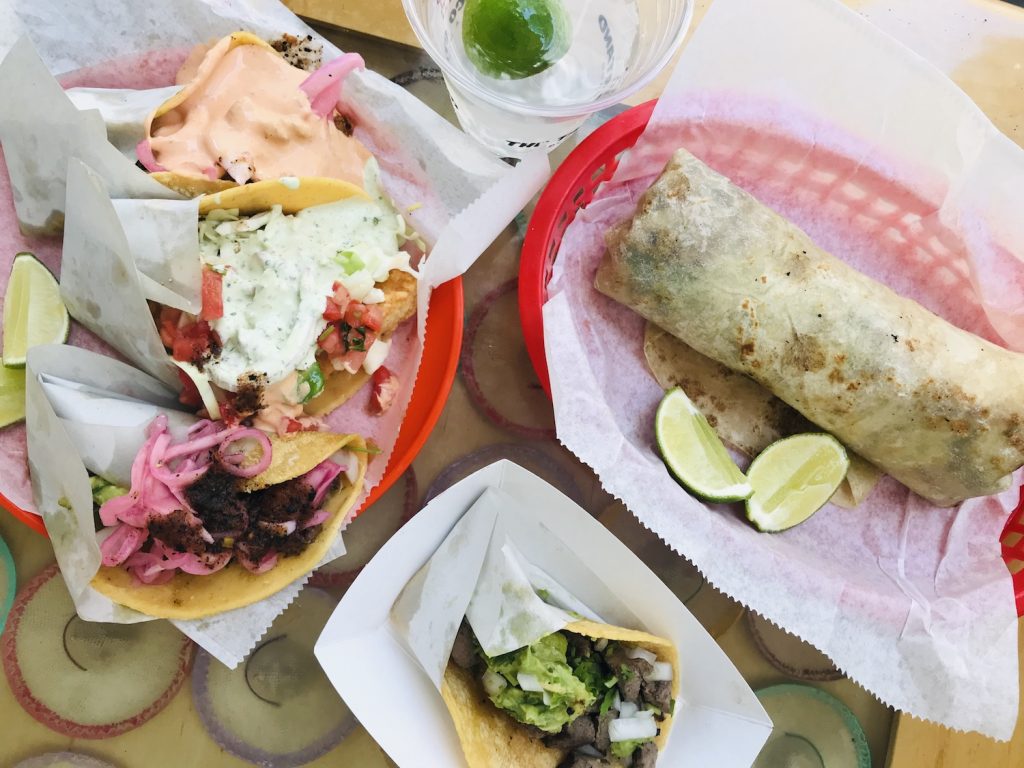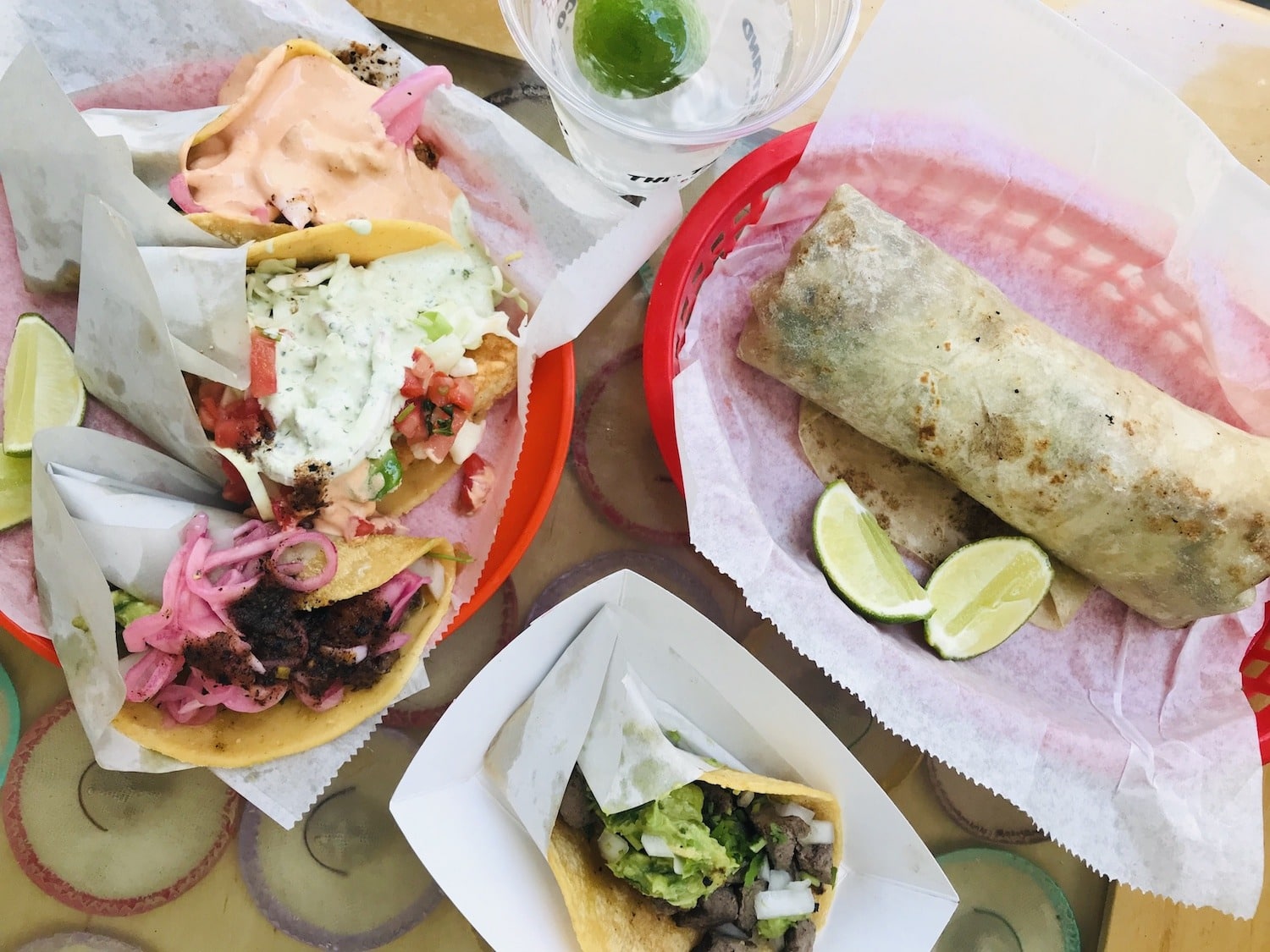 5. Experience The Pacific At La Jolla Cove
If you want to escape the city for a day, La Jolla Cove is the perfect place to do that. This modest-sized cove with its sandy beach provides a sheltered area for the many snorkelers, divers, and swimmers to reach the Underwater Park surrounding it.
For those who aren't water-babies, there's still plenty to enjoy from land – not least the spectacular views across the Pacific.
There are also cute restaurants around the area where you can kick back with some food and coastal walkways above the cove. From here, you can enjoy the sight of the barking sea lions that flock here as much as the tourists do!
Seriously, these sea lions are amazing, and we just couldn't believe how close you could get to them. Of course, we would never recommend touching them – it is illegal, in fact – but you can get right up and personal with them, and they do not seem bothered in the slightest.
True fans should consider booking onto one of the famous La Jolla Sea Caves Kayak tours to enjoy the sublime coastal scenery from a different perspective and get close to the sea lions without the crowds.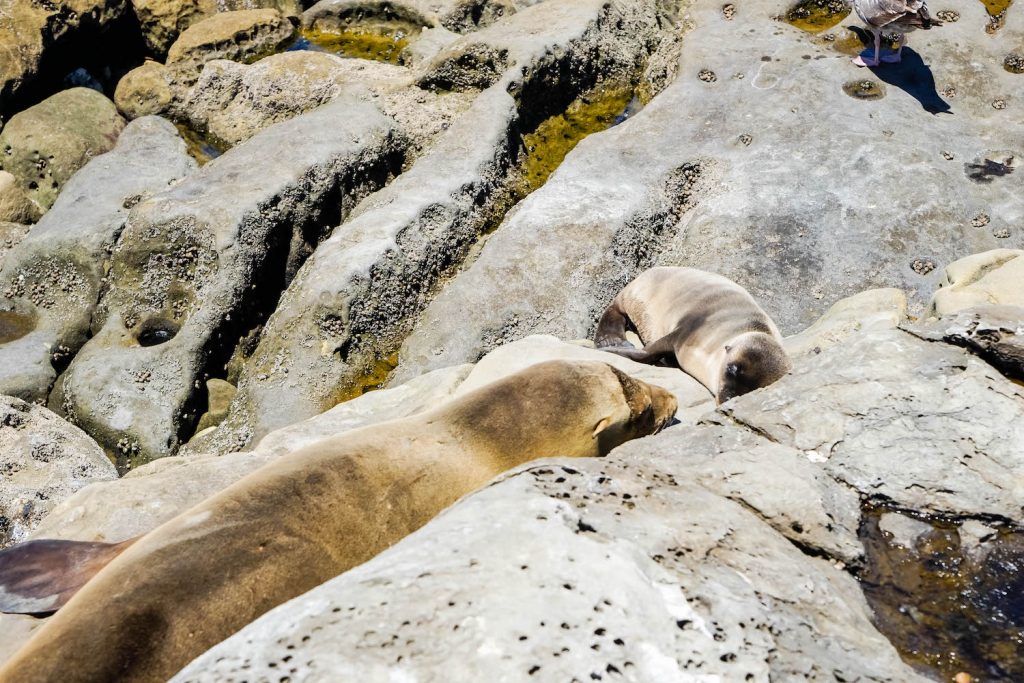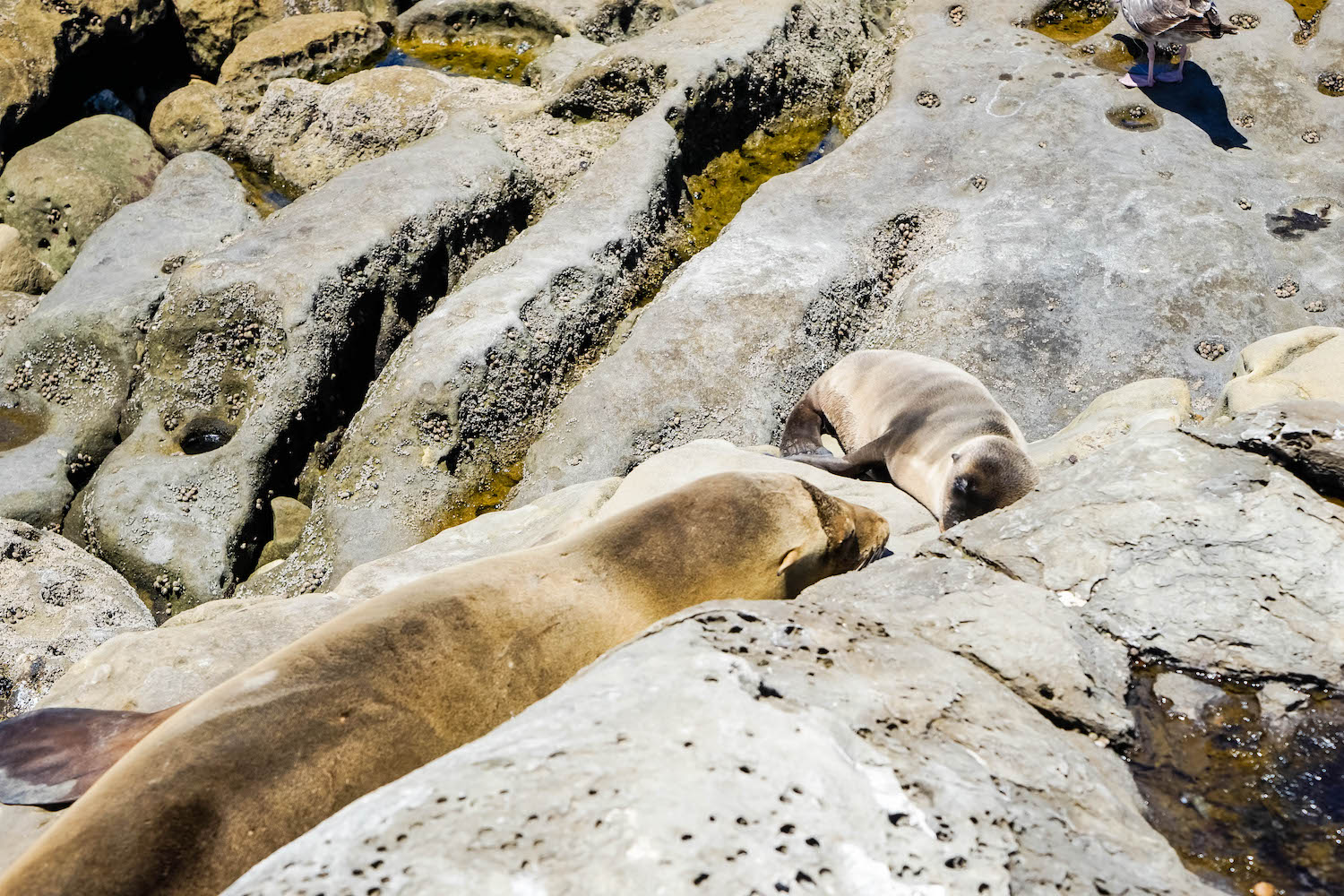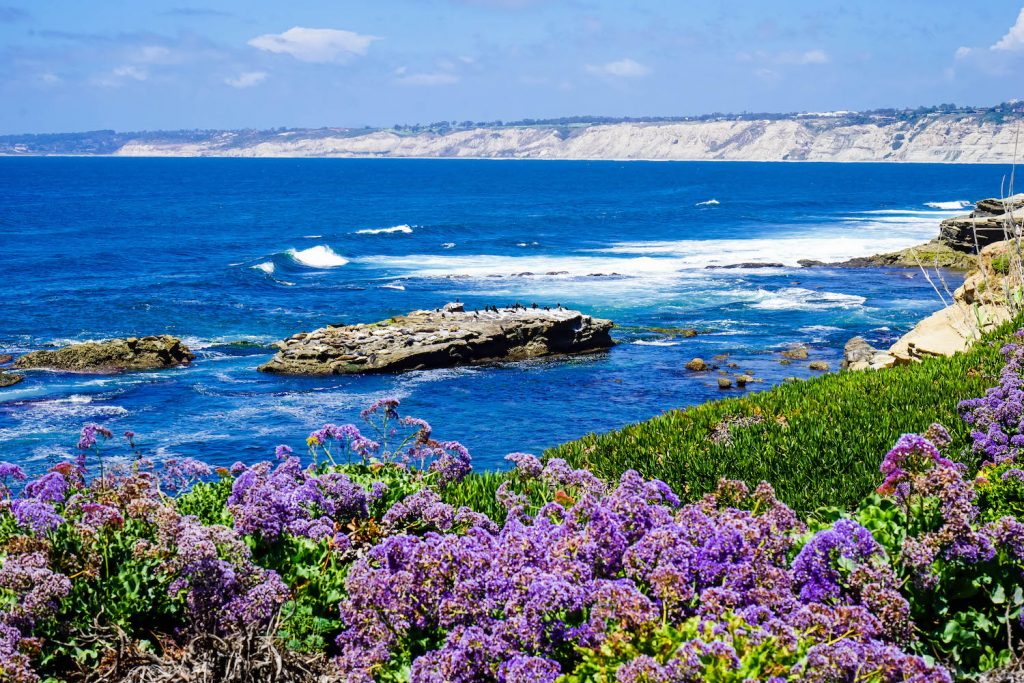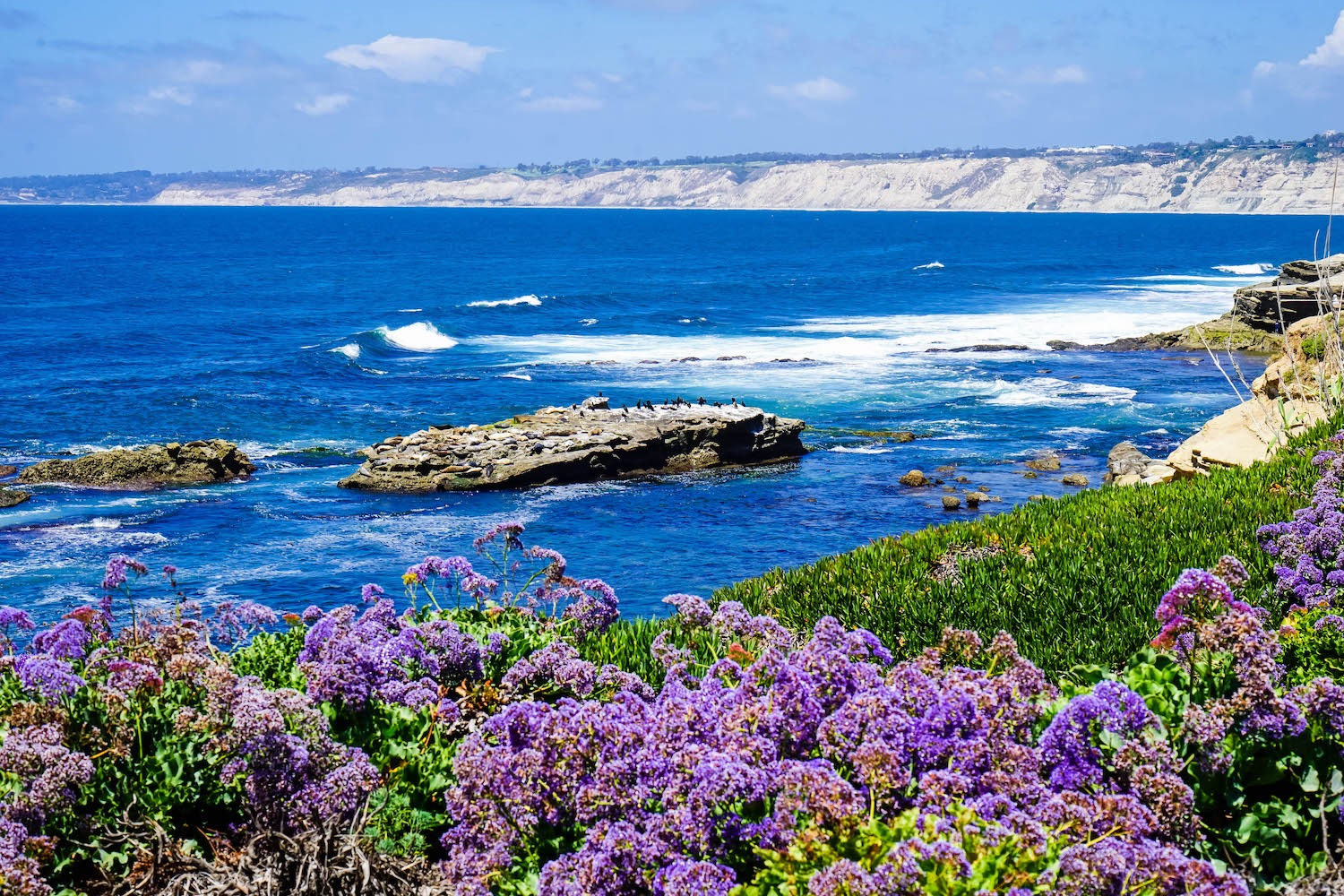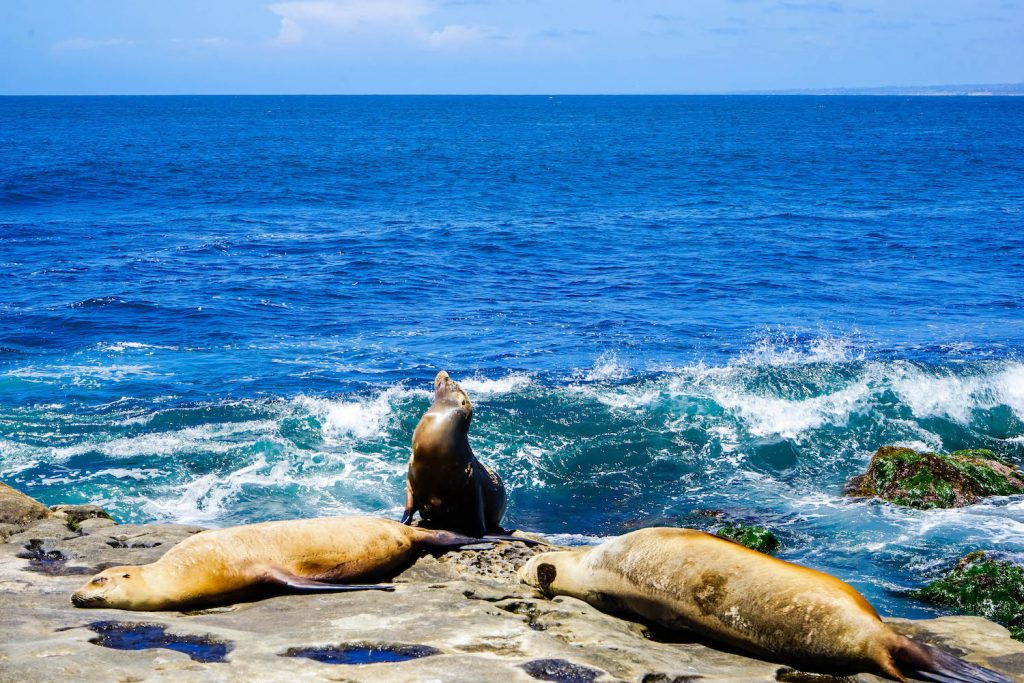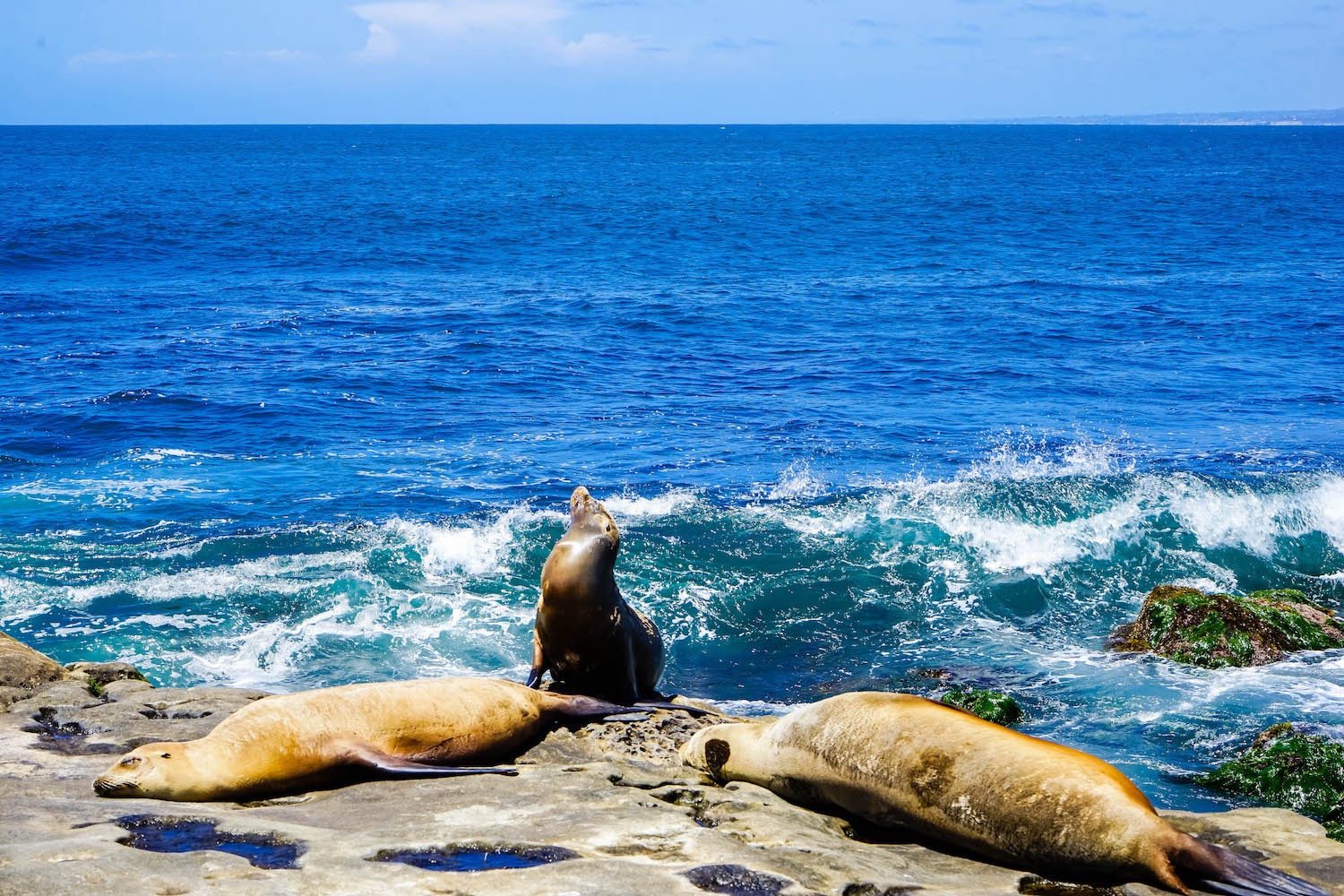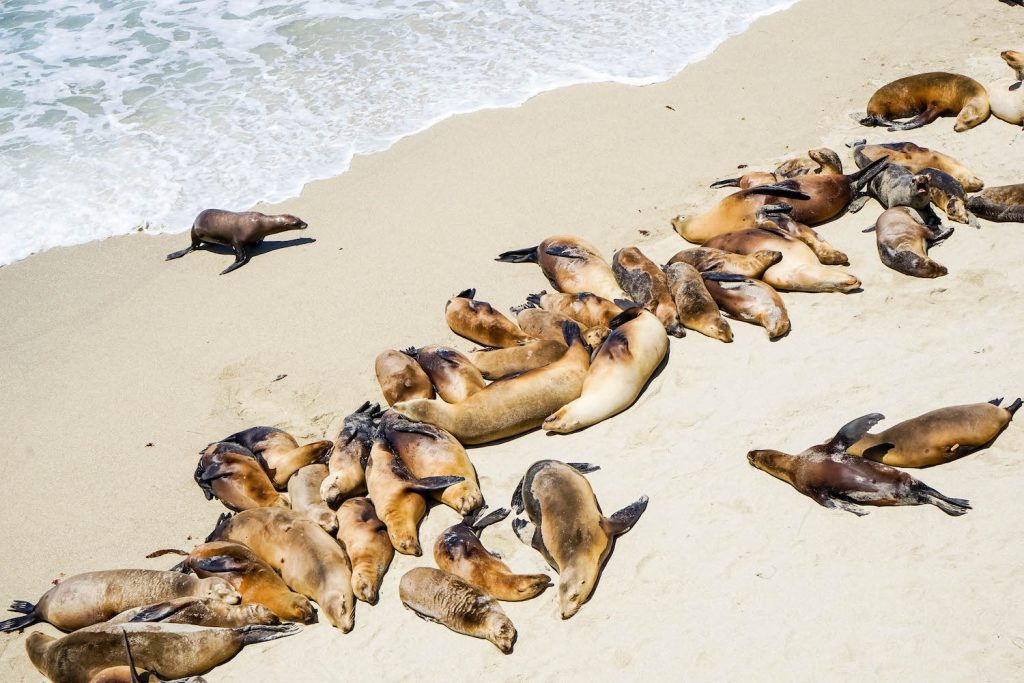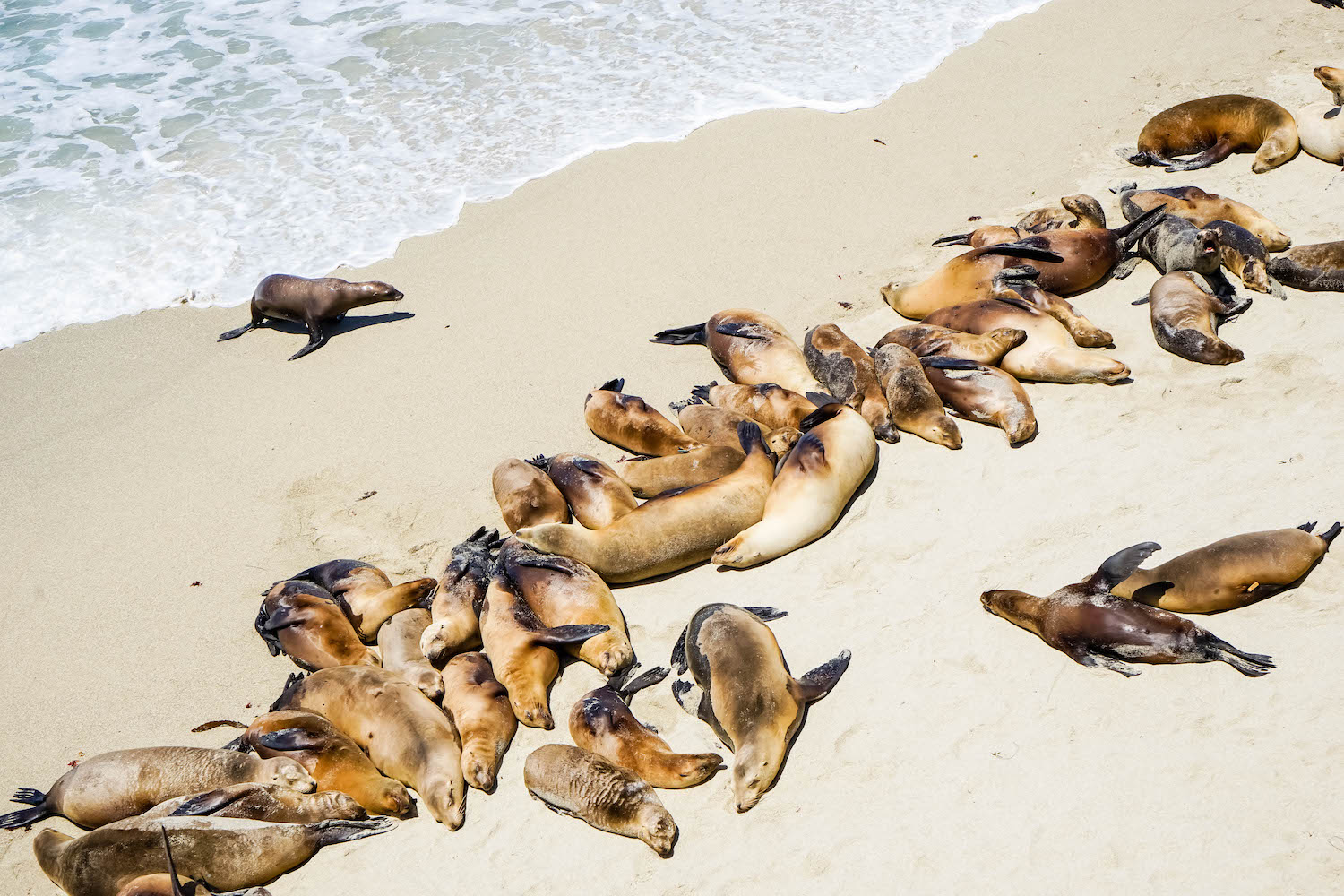 6. Step Back In Time At The San Diego Old Town
Settled in the second half of the 18th century, San Diego's Old Town is full of white Spanish-style buildings, mostly centered in the 9-block State Historic Park.
This Historic Park includes California's first-ever school house and newspaper office. It's a bit like walking through a living museum (indeed, many of these buildings have their own exhibitions), and a guided tour only enhances this situation.
As well as the historic side, it's a good place to do some souvenir shopping or grab a cocktail in one of the many patio bars. While the buildings are well-preserved examples of their time, the dining and drinking options are a bit more up-to-date!
There are so, so many places to explore – but personally, we have to recommend Cafe Coyotes, which serves traditional authentic Mexican food recipes, over 100 types of tequilas, and buzzes with mariachi music.
The next best thing to visiting Mexico …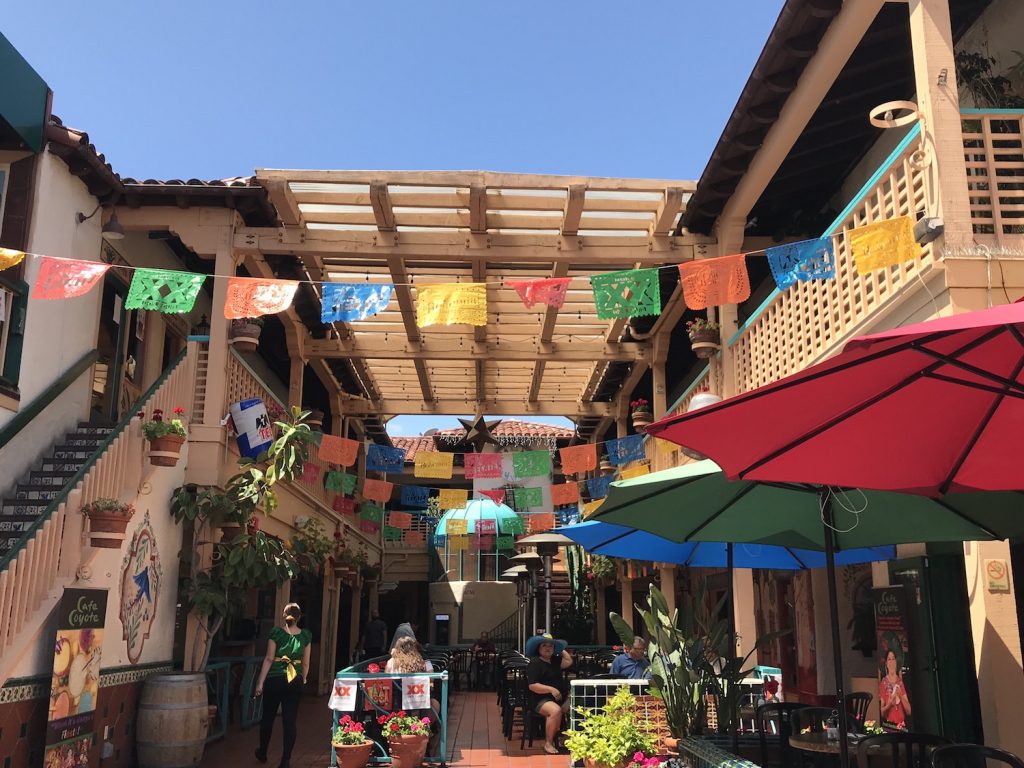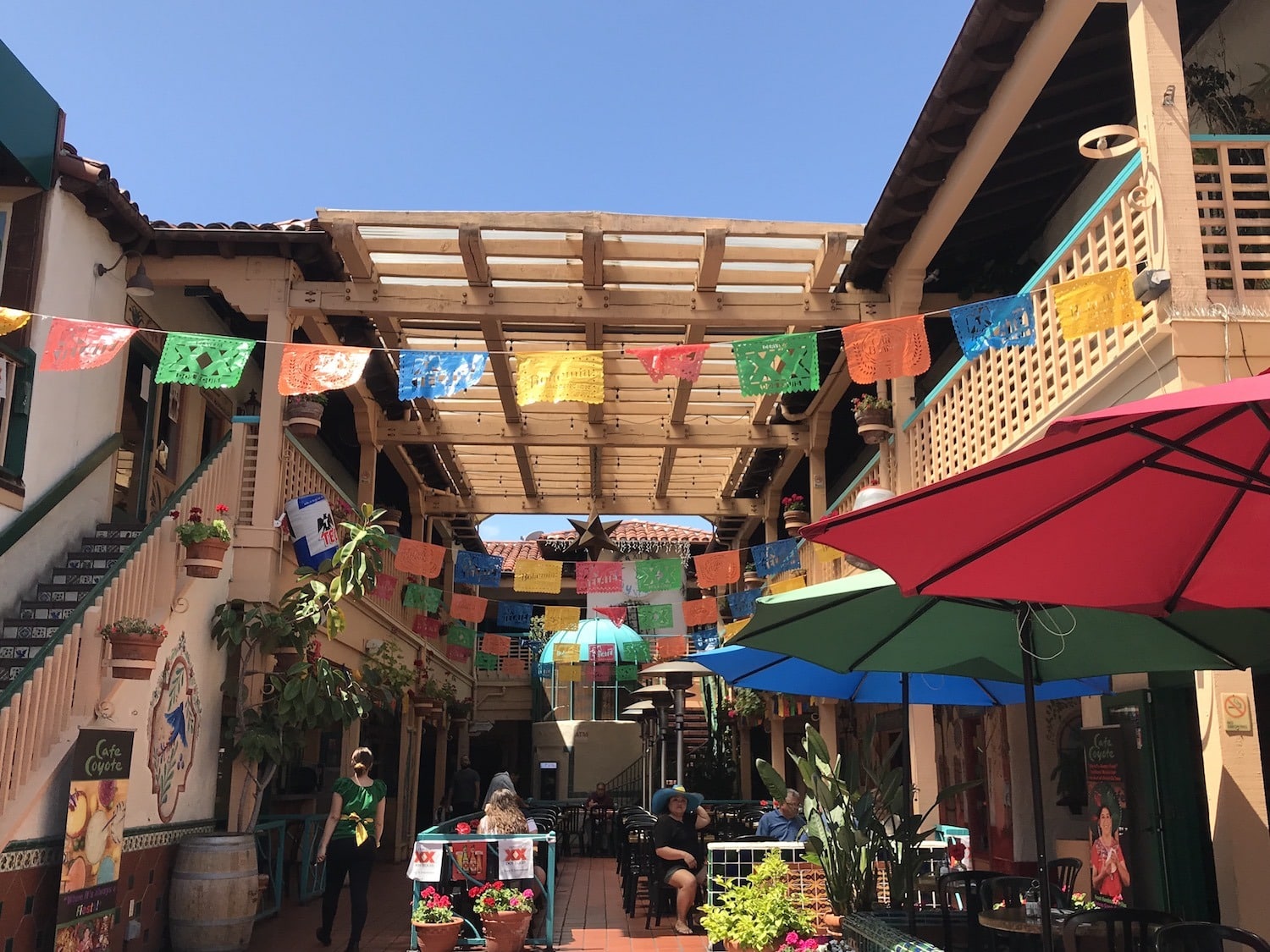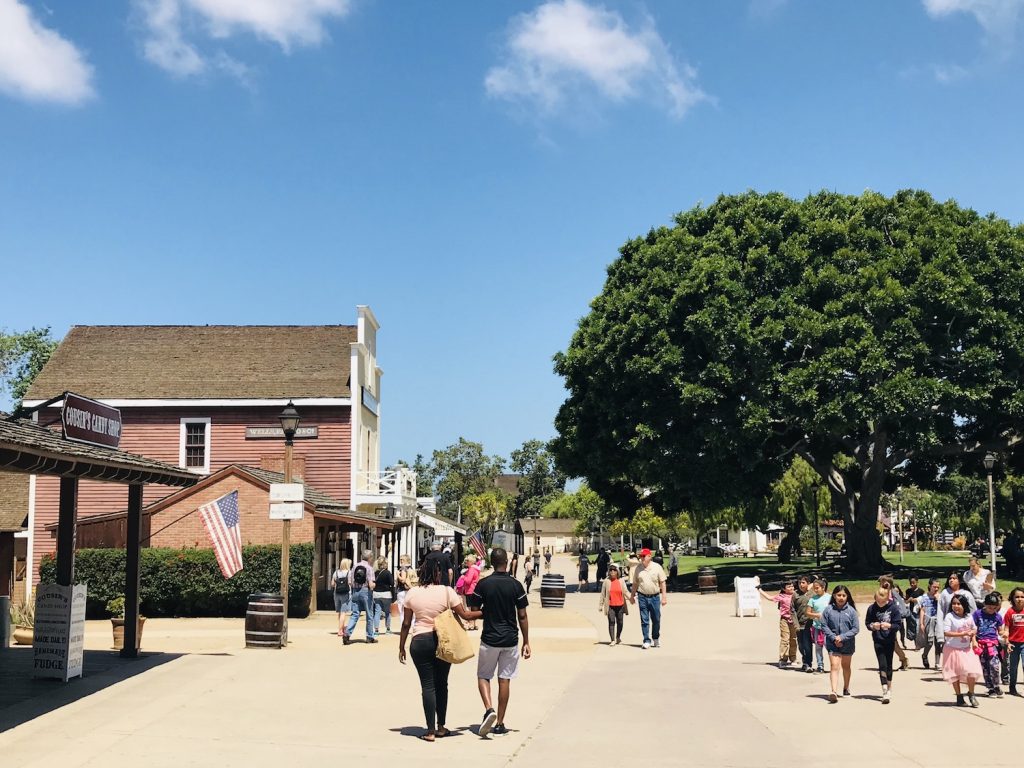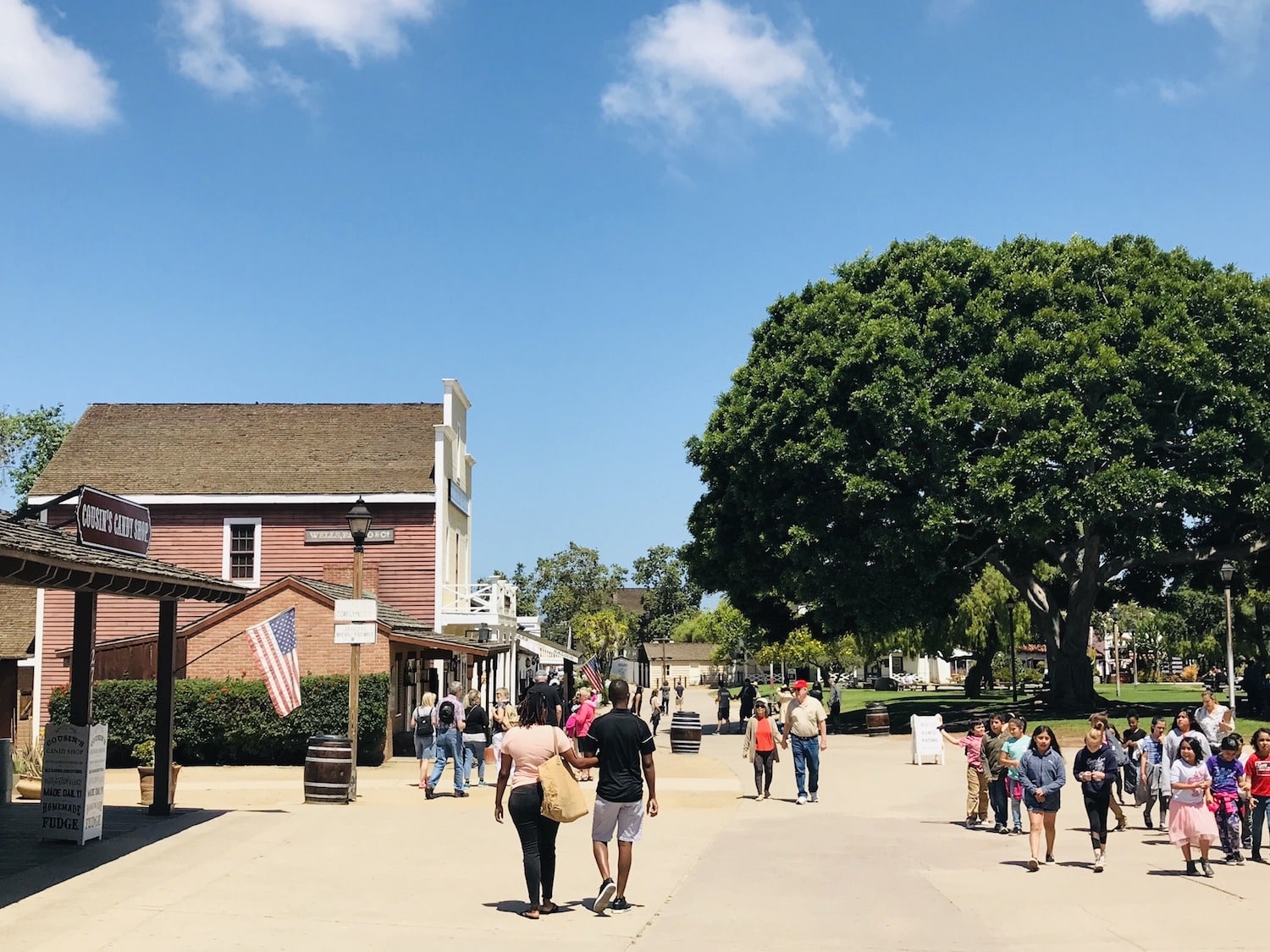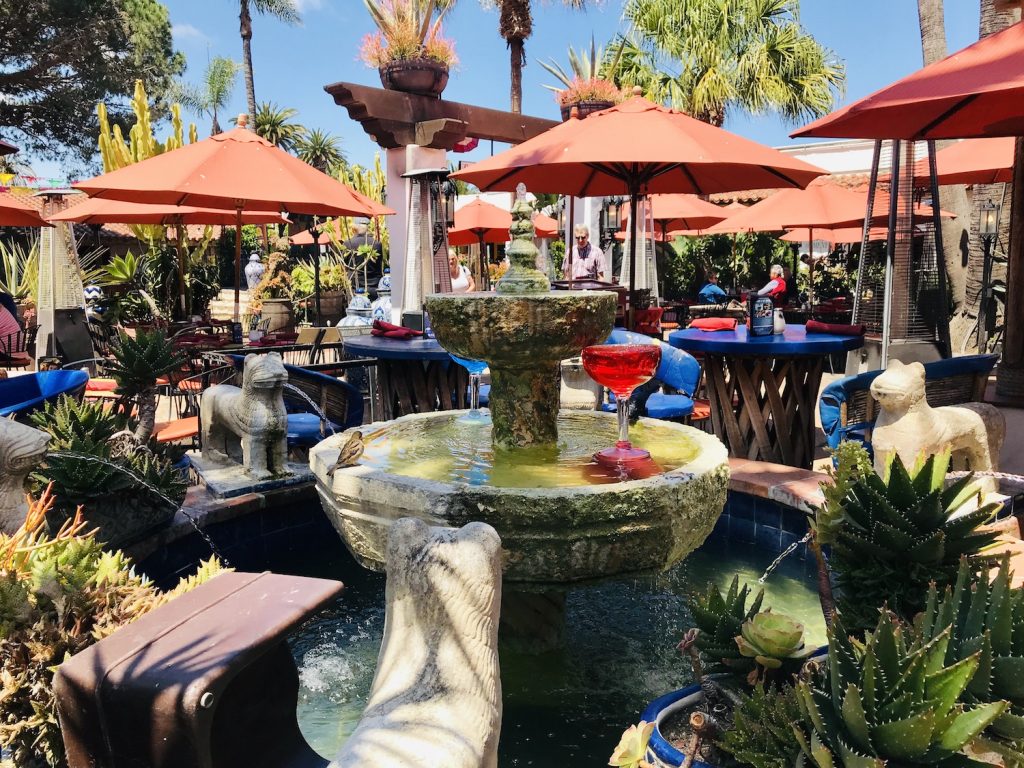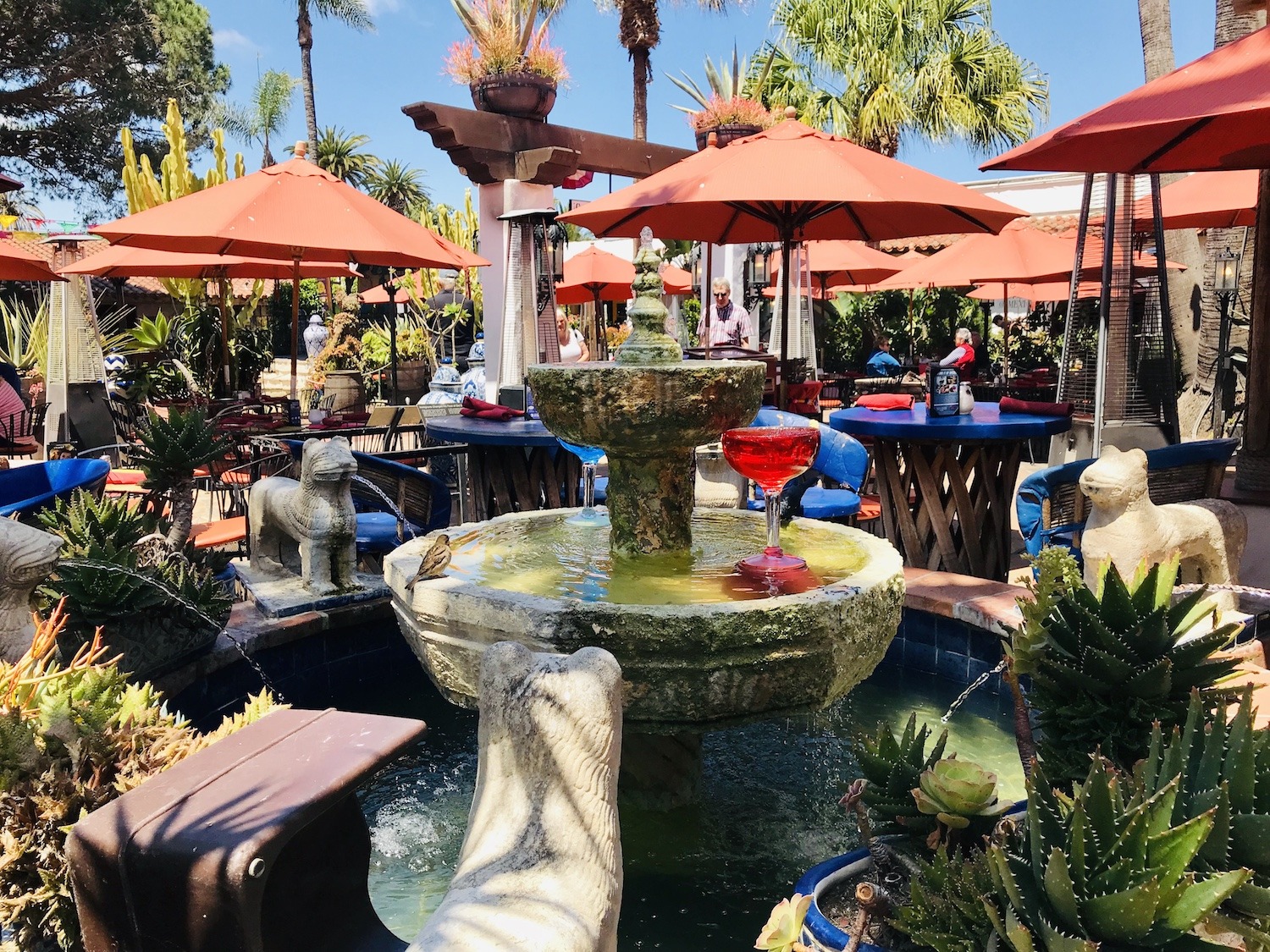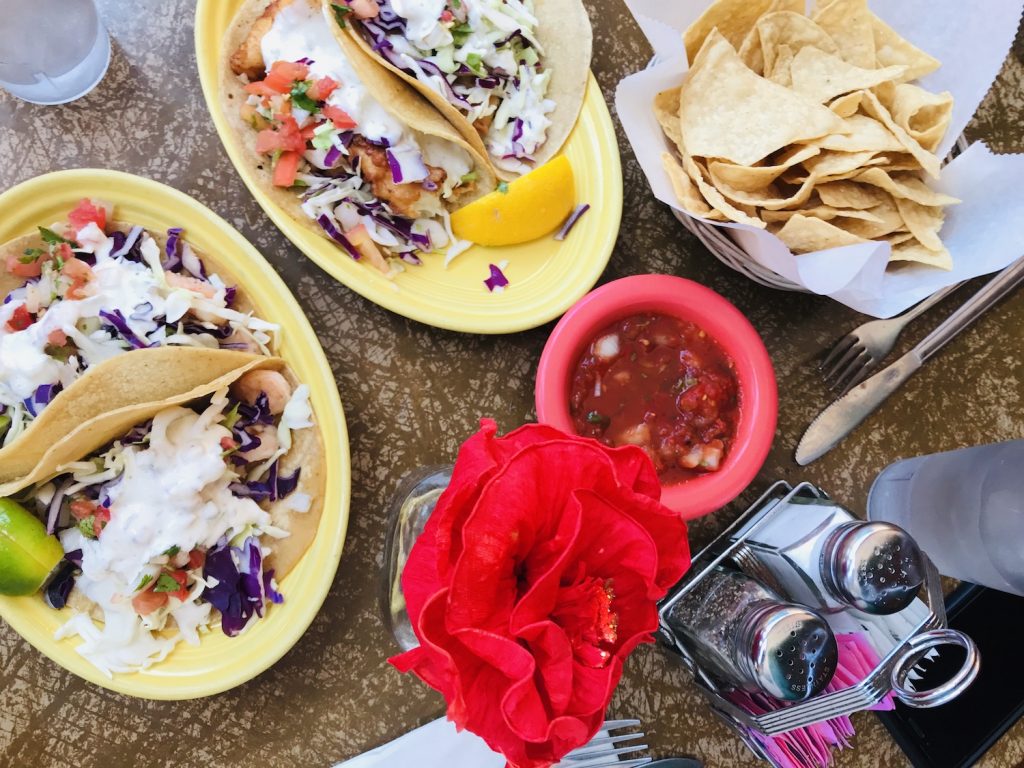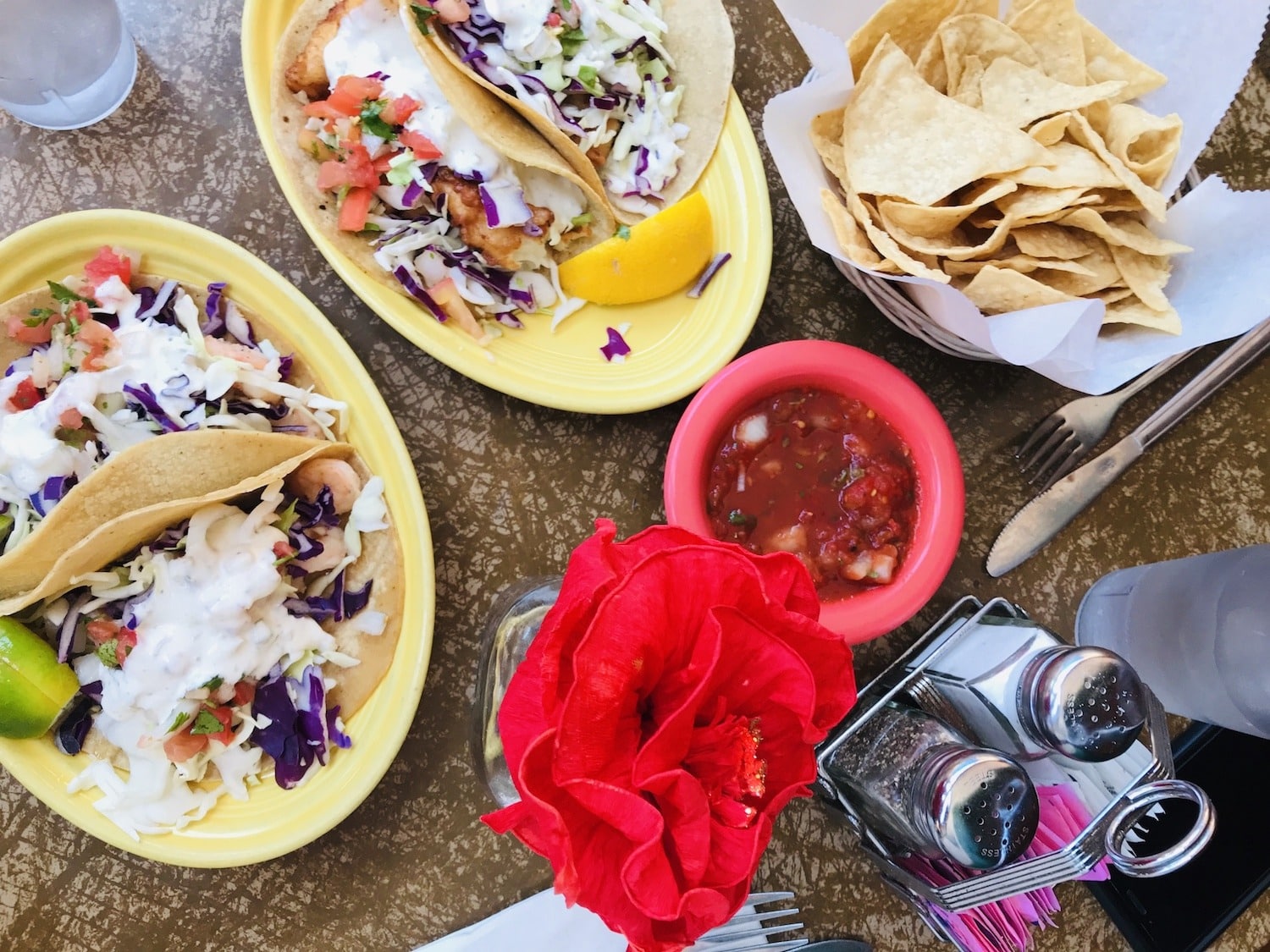 7. Eat Your Way Around Little Italy
You'll have noticed by now that a lot of the best things to do in San Diego are exploring the different areas – this is because each one is so unique that it's like discovering a different town altogether. It'll come as no surprise that San Diego's Little Italy district is a foodie's delight, with traditional restaurants, hip new spots, and a fantastic Food Hall.
A 10,000 square foot piazza reminiscent of Rome is the heart of the area and where people tend to start and finish their adventures. Visit the incredible Mercato if you're there on Saturday (a lively farmers' market) and stroll up the picturesque streets before eating more at 'Top Chef Alley.'
We loved this area so much that we would only ever recommend staying here as well in San Diego, which brings us to our next point…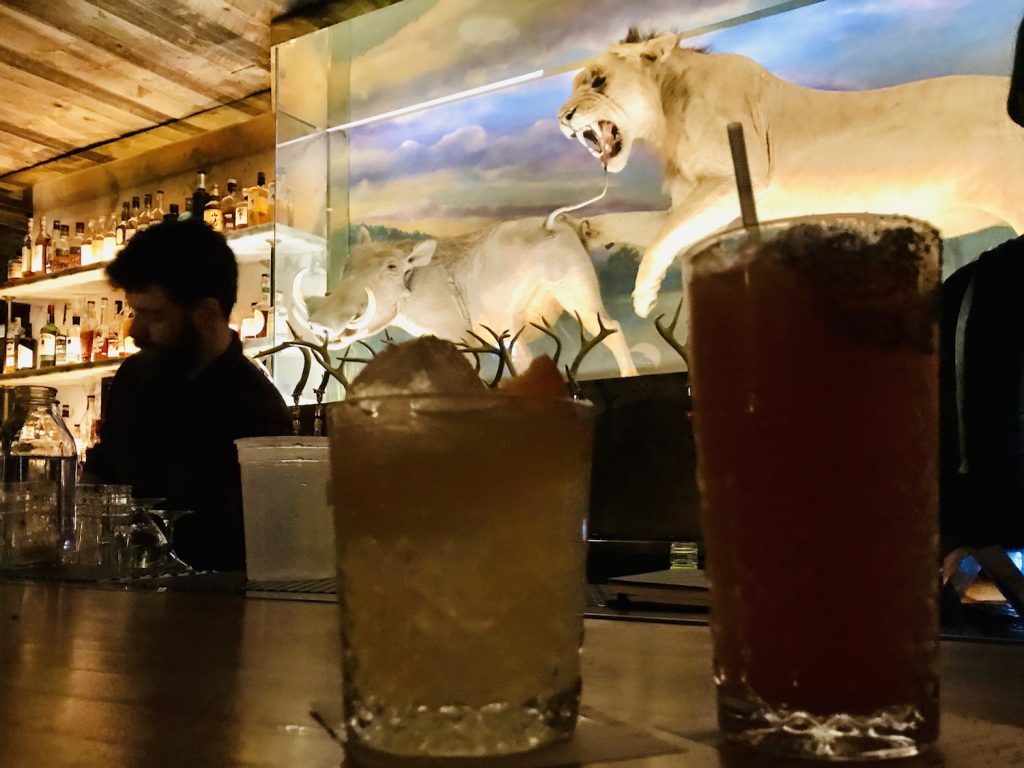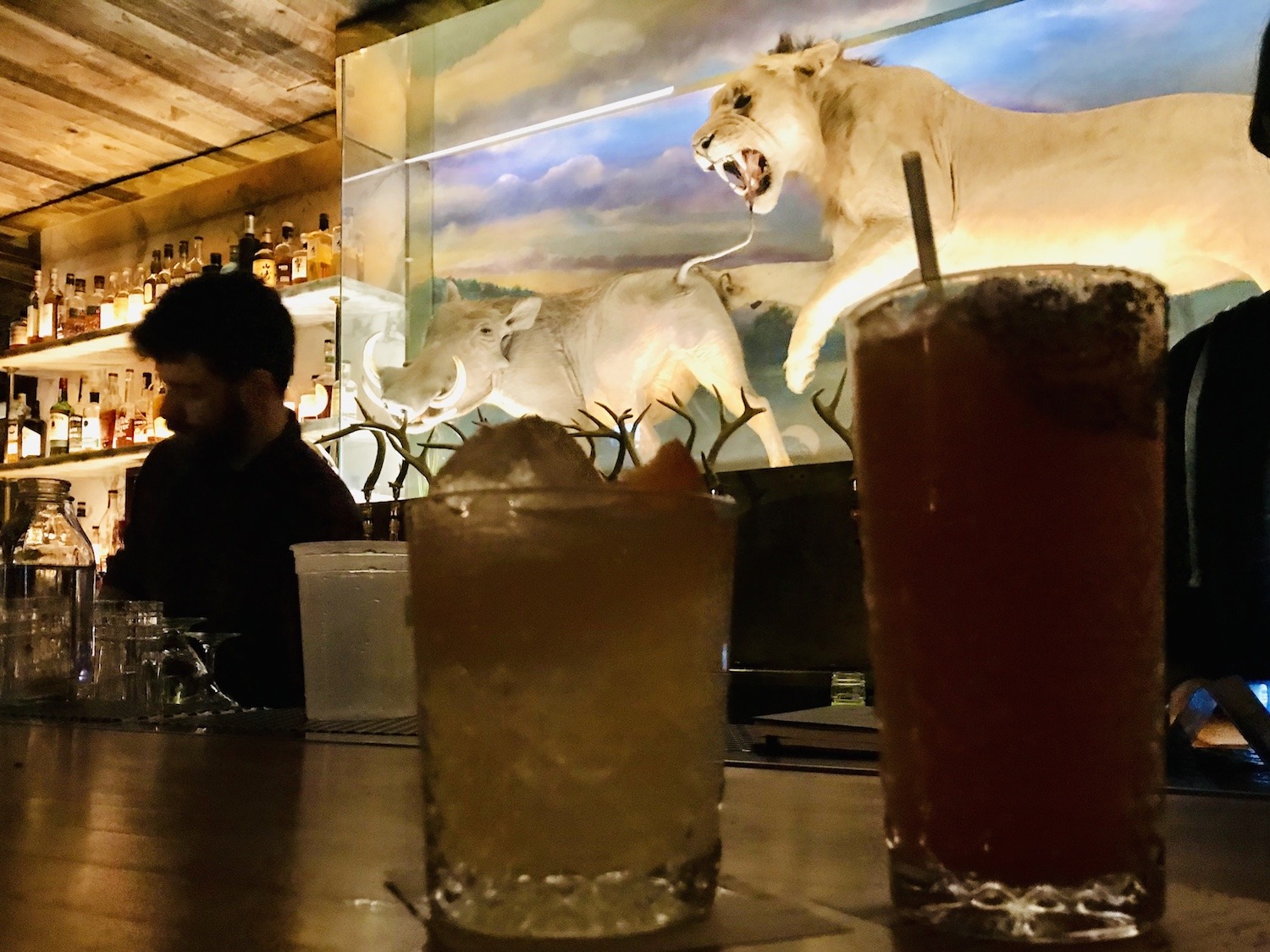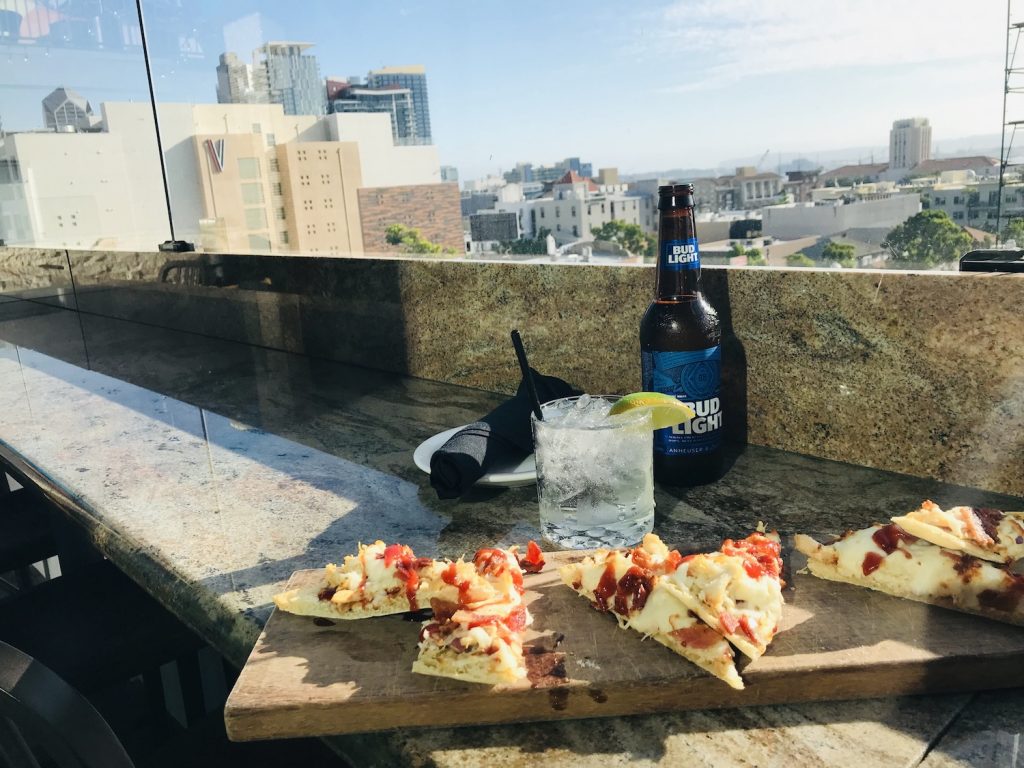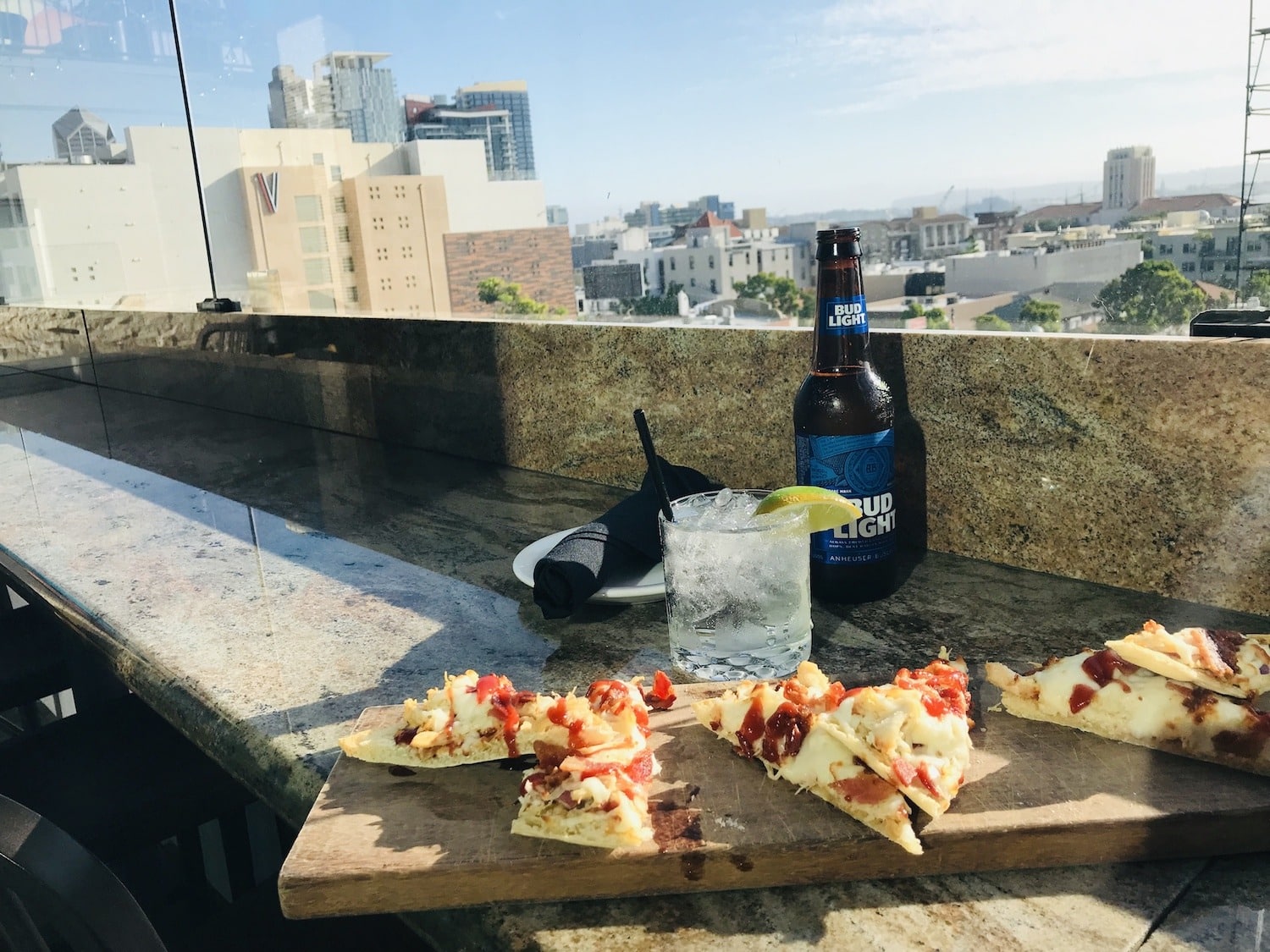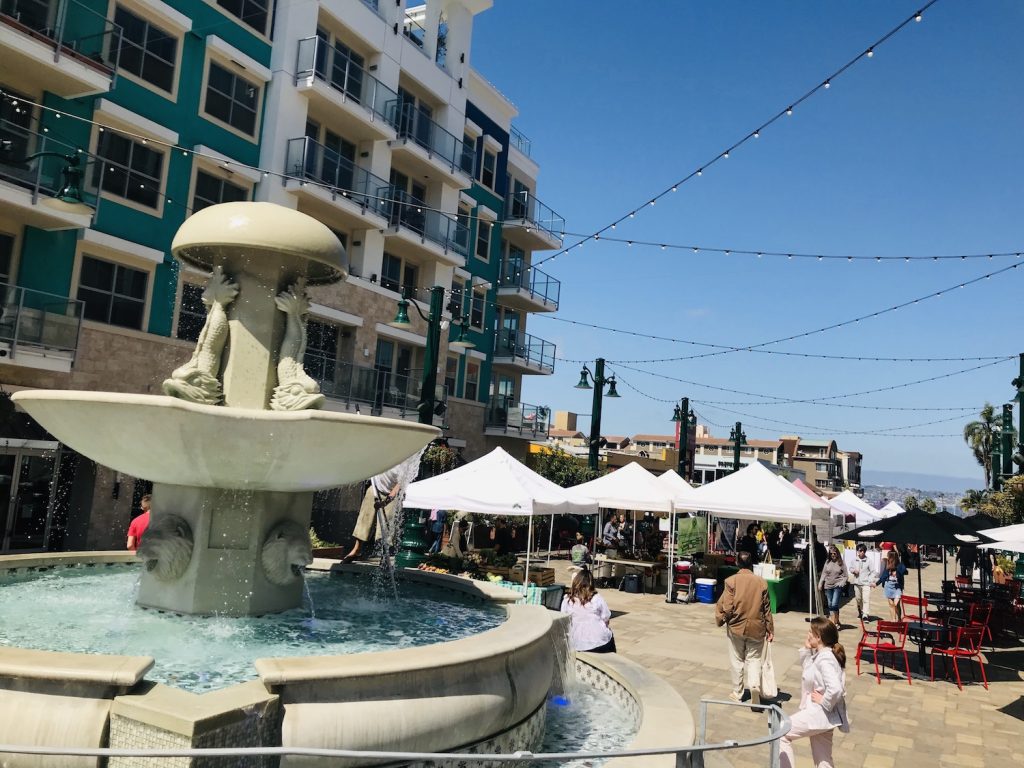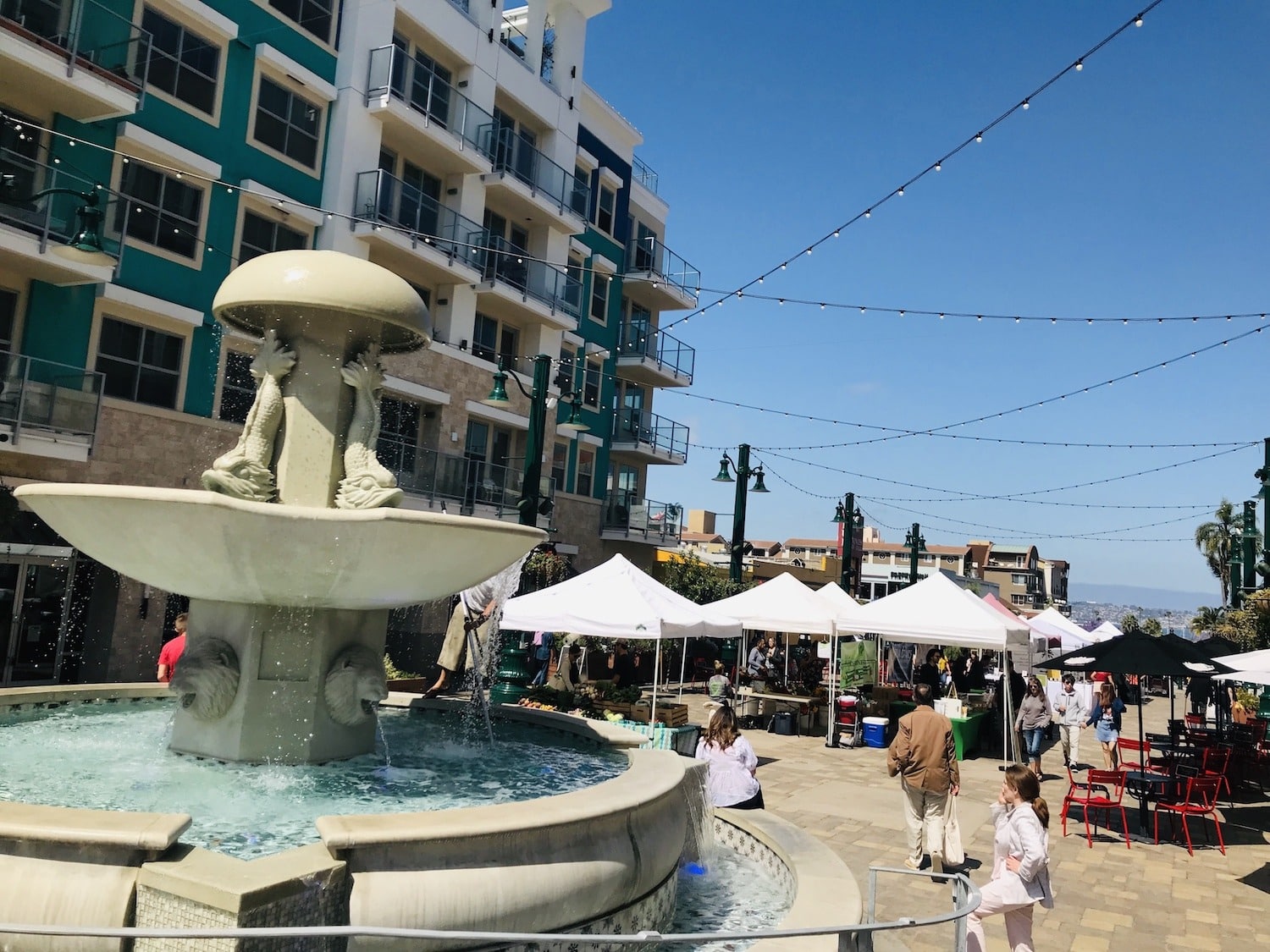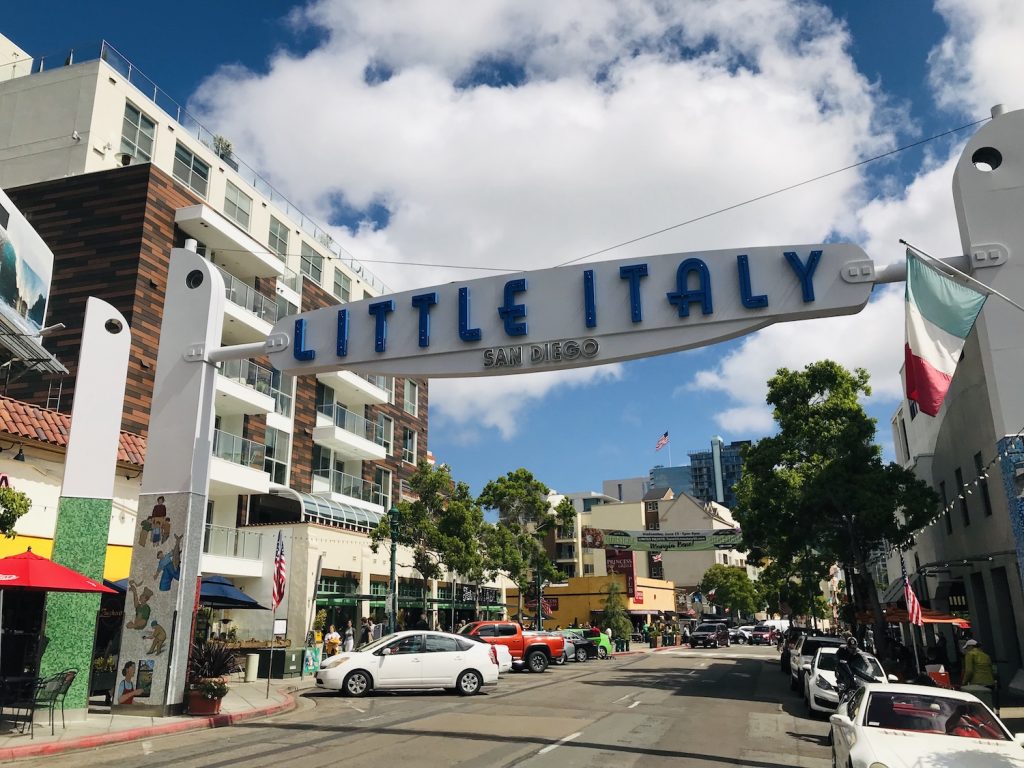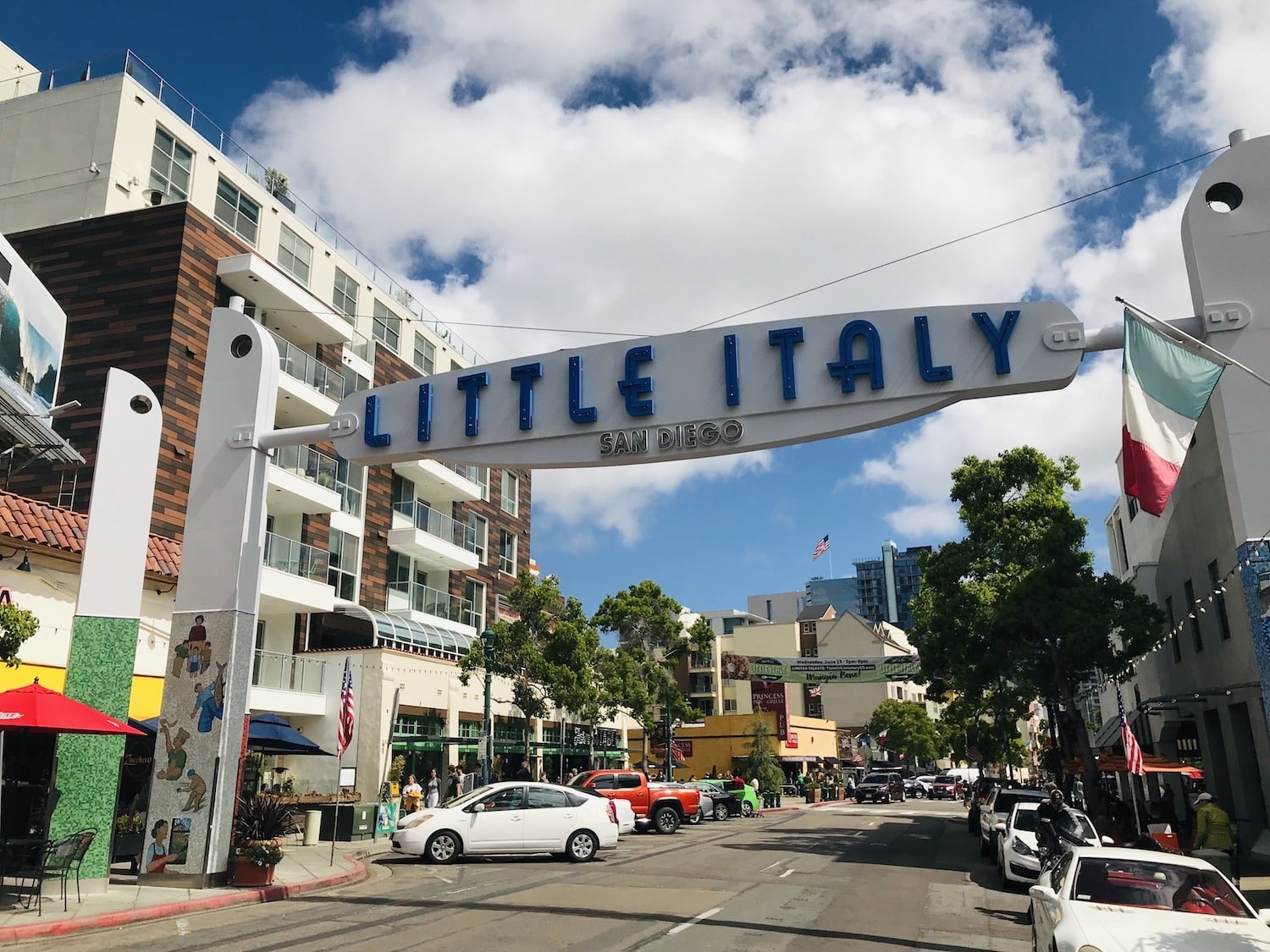 8. Retreat Into Art With The Unusual And Unlikely Spaces At The Porto Vista Hotel
We are firm believers that holiday accommodation should be just as captivating and interesting as the city in which it is found – and thankfully, our stay at the Porto Vista hotel did not disappoint.
Sublimely located in Little Italy, with all its fine dining restaurants, craft cocktail bars, and cafes on your doorstep – what set the Porto Vista Hotel apart for us was its affordable prices, fantastically welcoming service, fun daily breakfast choices, sustainable business practices and dedication to the arts.
Yes, since 2018, the Porto Vista Hotel has been hard at work reinventing itself with a funky art program that proudly puts contemporary local and international artists front and foremost at the hotel.
With a penchant for vivid hues and activating otherwise mundane spaces through art, the Porto Vista is not only bright, bold, and fun – but encourages its guests to explore the property and find as many of their installations as possible. More are being added all the time, supporting local artists from the community artists and inspiring guests with these creative pieces.
Of course, there are plenty of other reasons to stay here, including contemporary rooms, a rooftop plunge spa, free airport shuttle, buzzy evening happy hour and hot breakfast in their chic restaurant with panoramic views.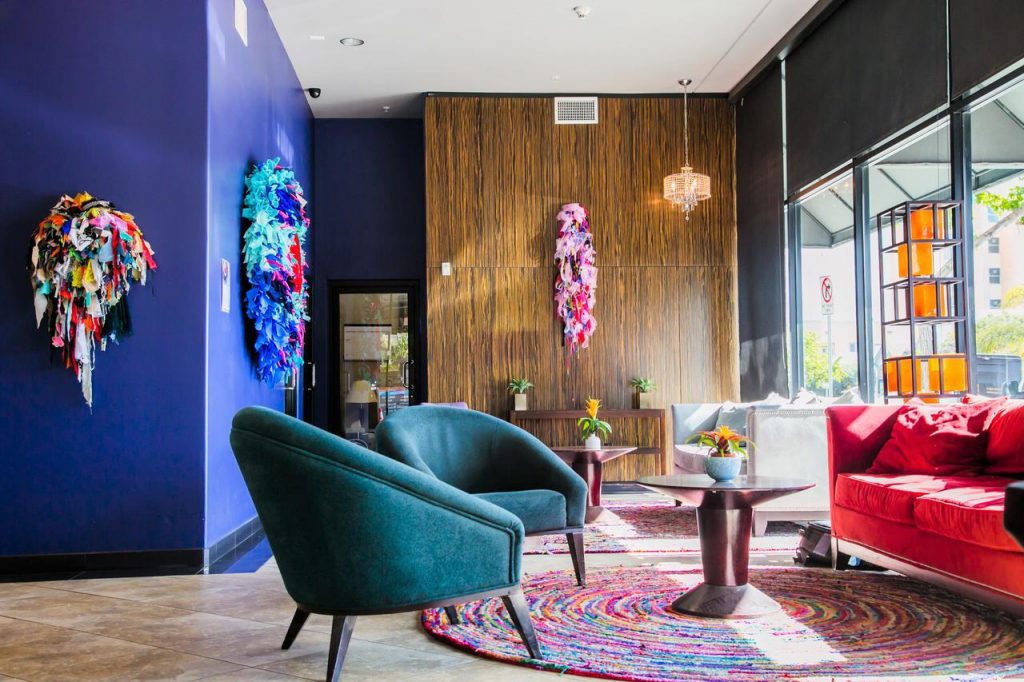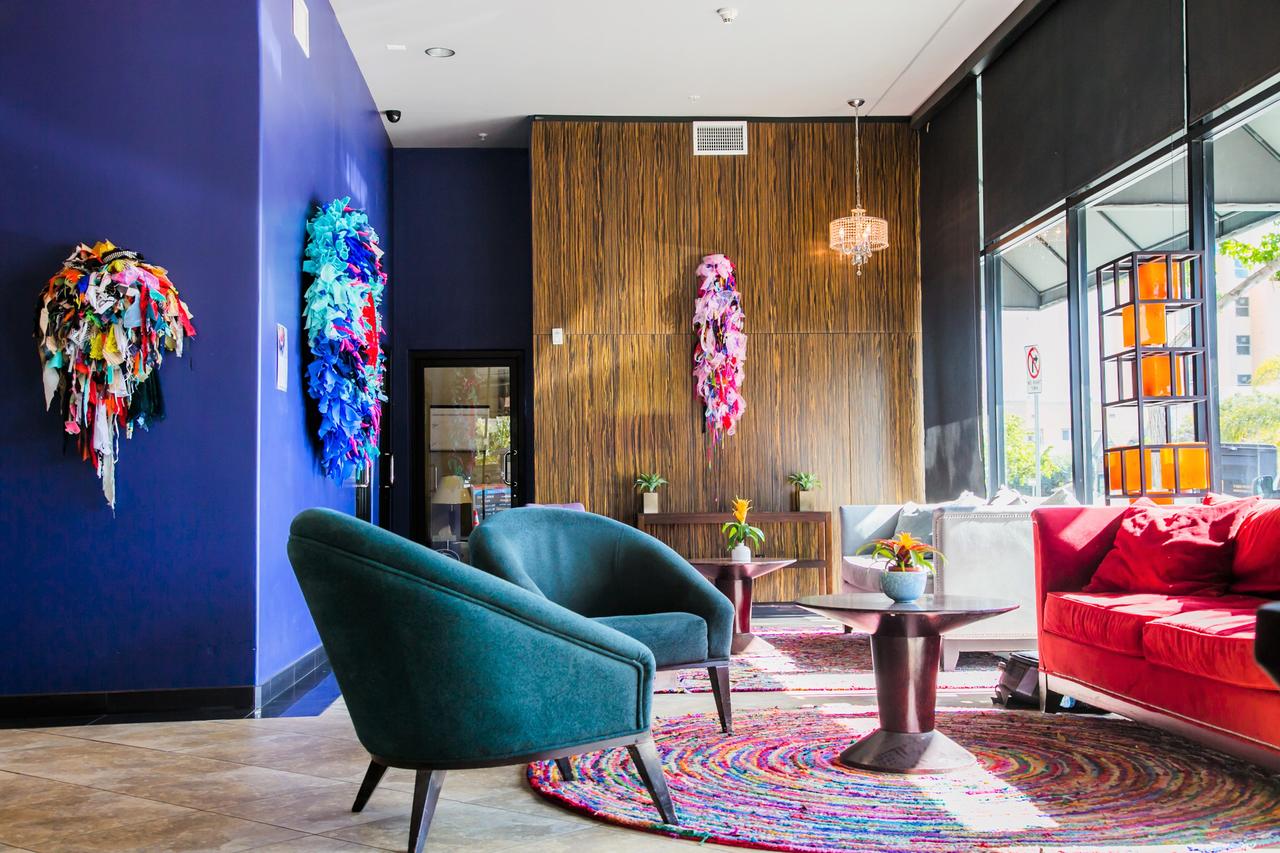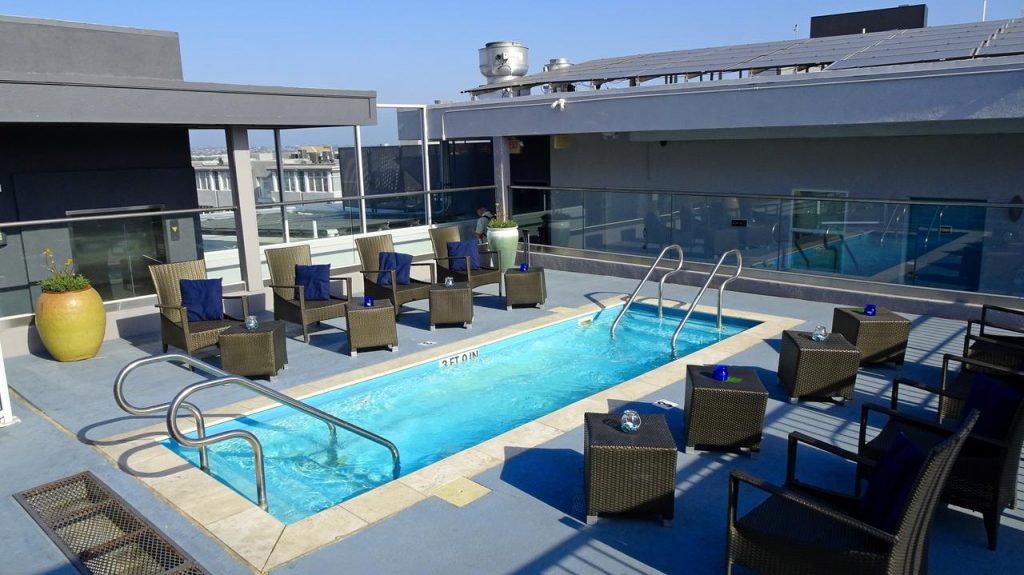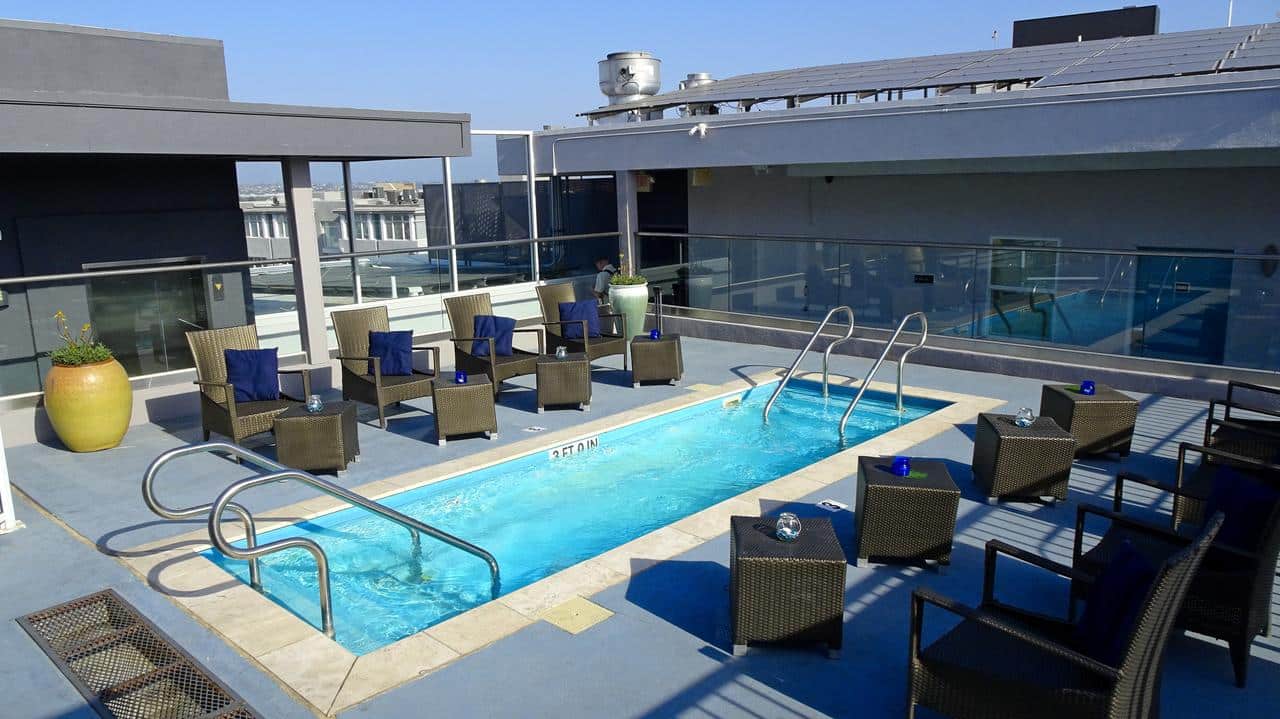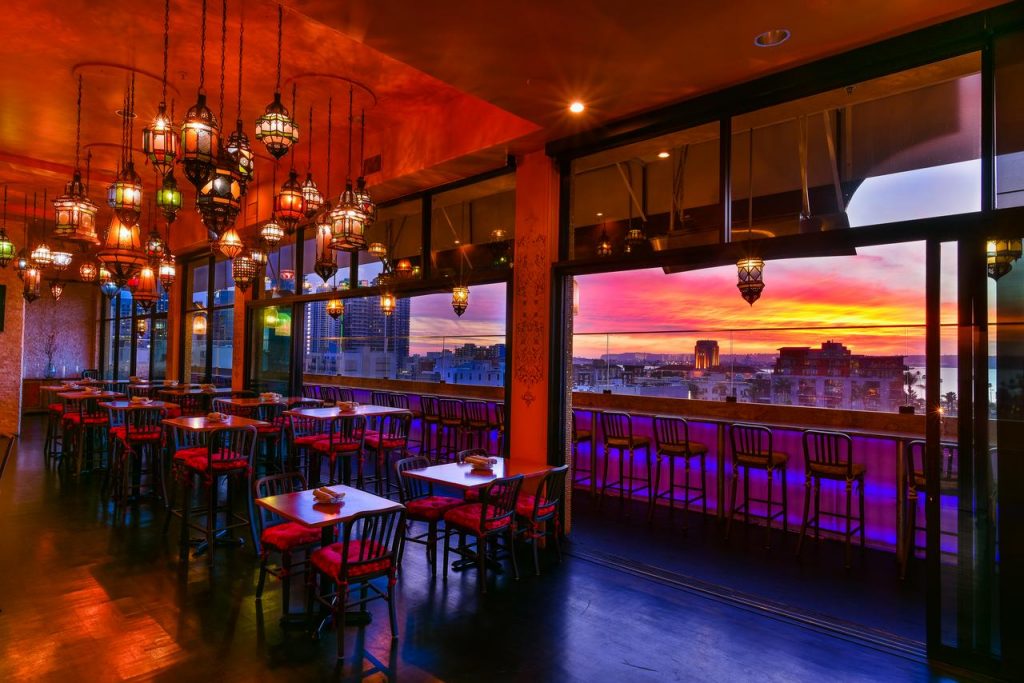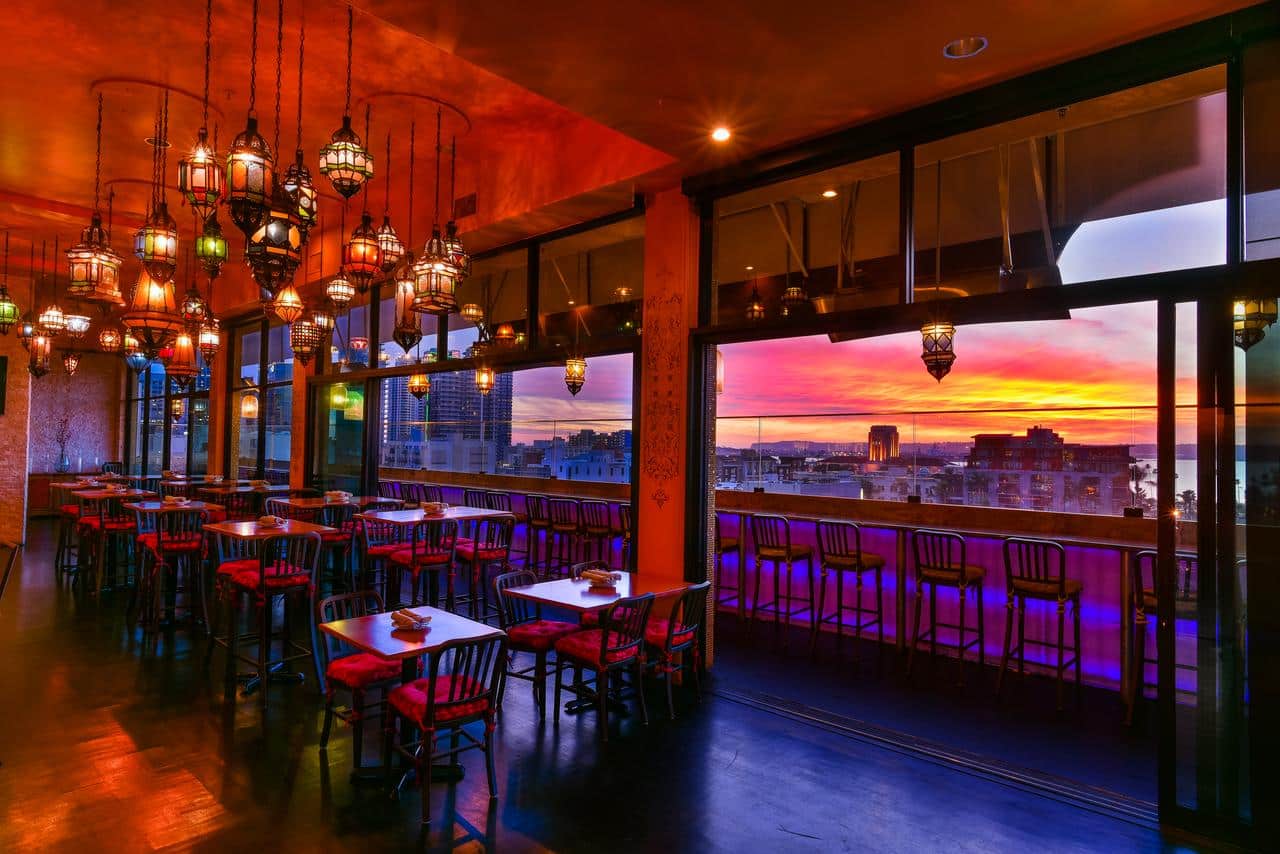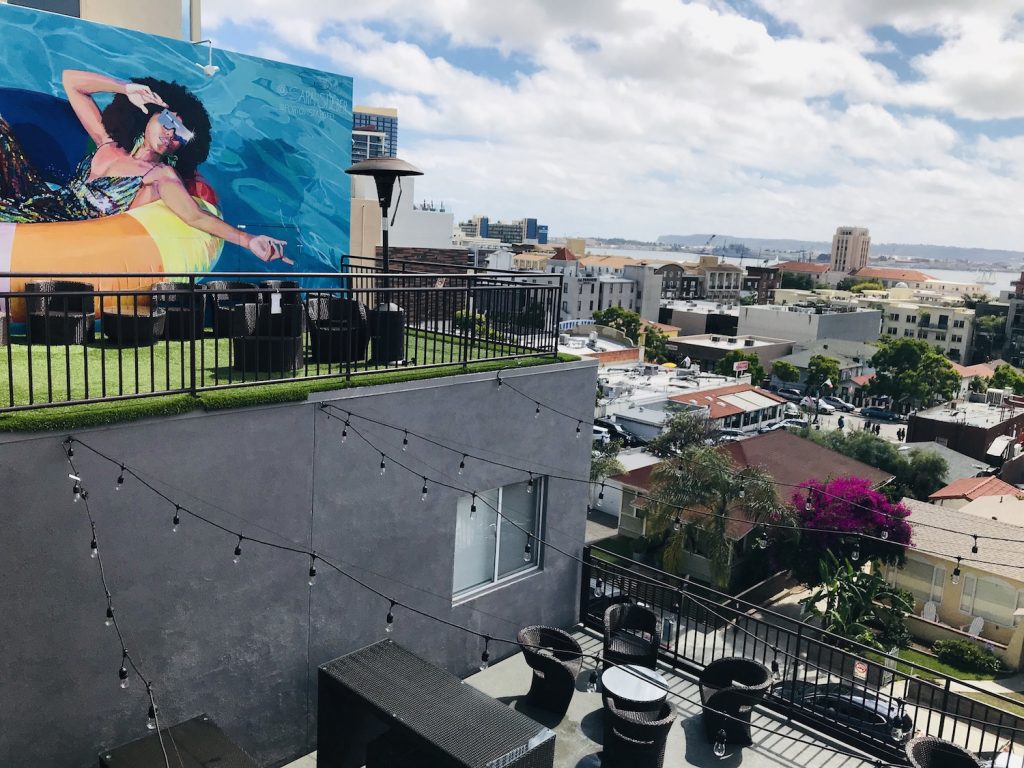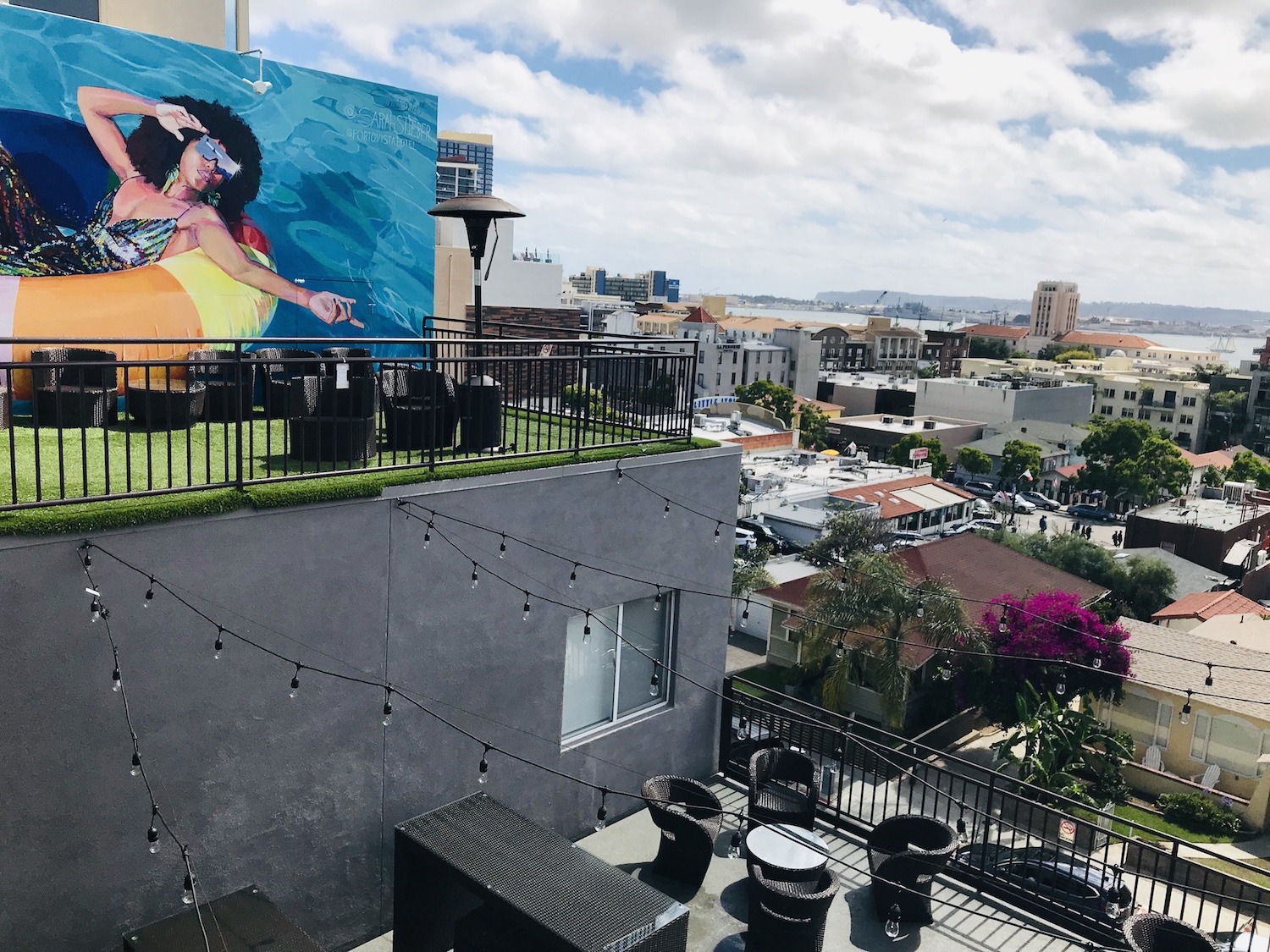 9. Admire Nature At The Torrey Pines State Reserve
One of the things that makes this 1,750-acre state park so spectacular is the fact that you see the ocean at almost every point as you wind along the cliff tops and through the shrub. The wilderness gives you a sense of what early settlers to California would have encountered.
As well as the Torrey Pines tree the reserve takes its name from, there are many other varieties of forest, plant, and rock formations to be explored, not to mention the wildlife that have made this expanse their home. Be respectful as you explore and enjoy the sense of freedom you find here.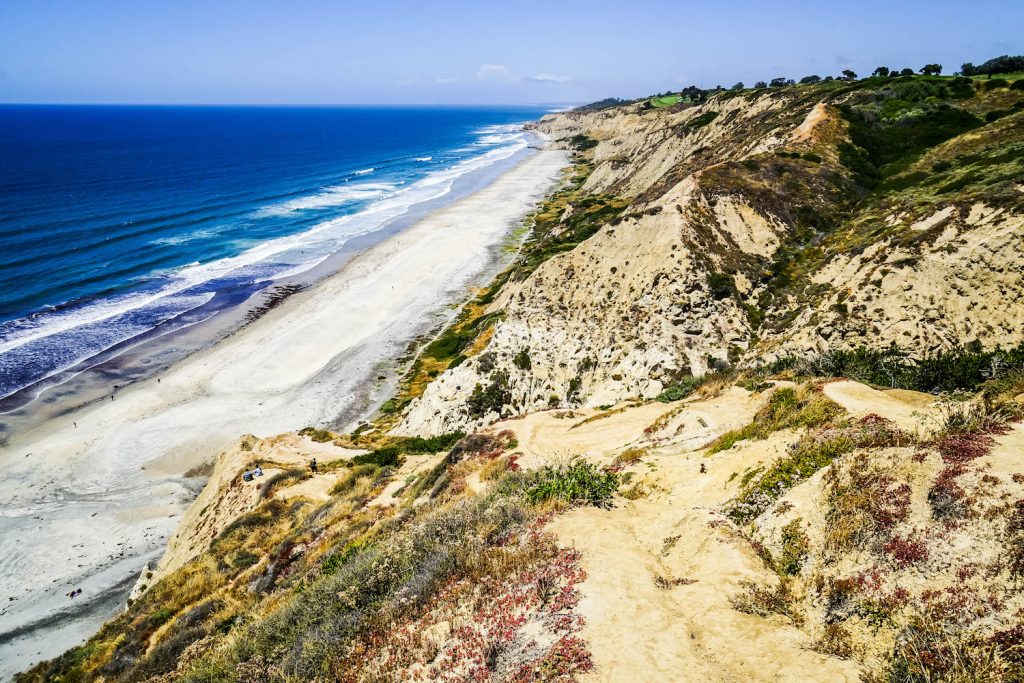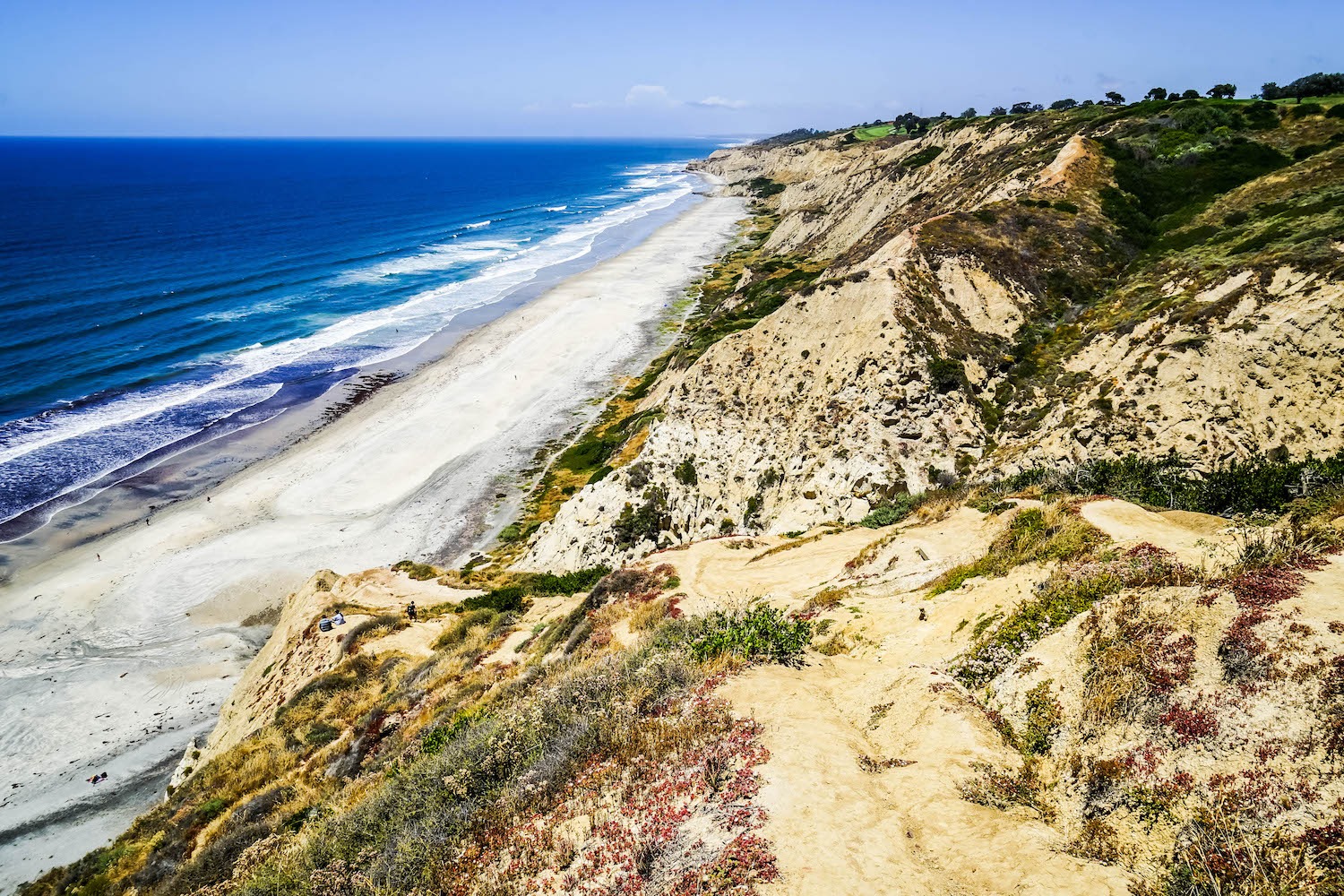 10. Learn About Our Amazing World At San Diego Natural History Museum
Another of Balboa Park's treasures, this enchanting museum gives you an epic overview of our fascinating natural world. Taking you on a journey through California's natural history, 'The Nat' displays its exhibits with creativity and originality.
It's an interactive experience over five floors where you can watch 3D films in the film theatre and get up close to the collection of fossils.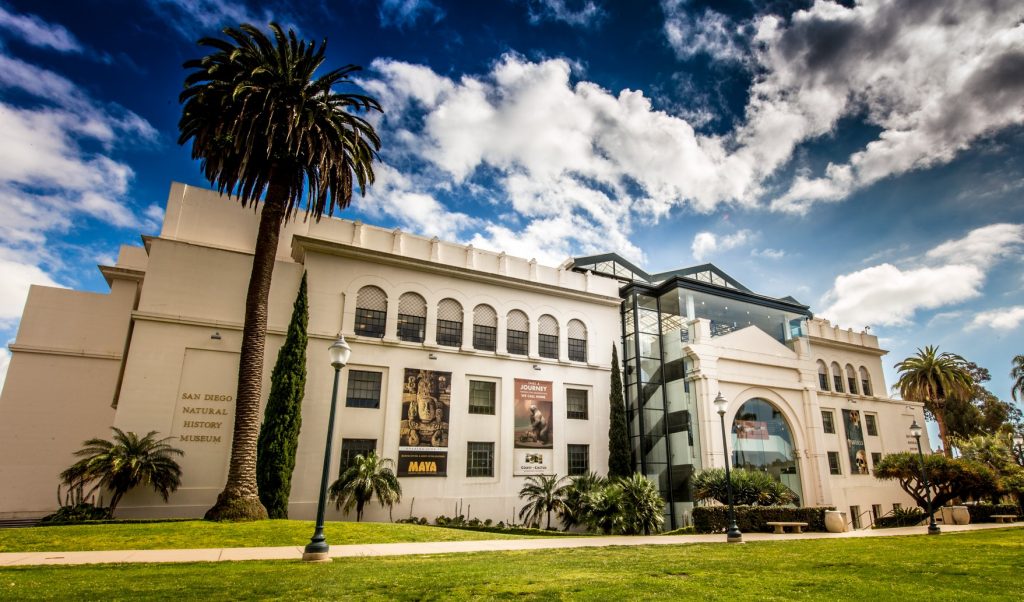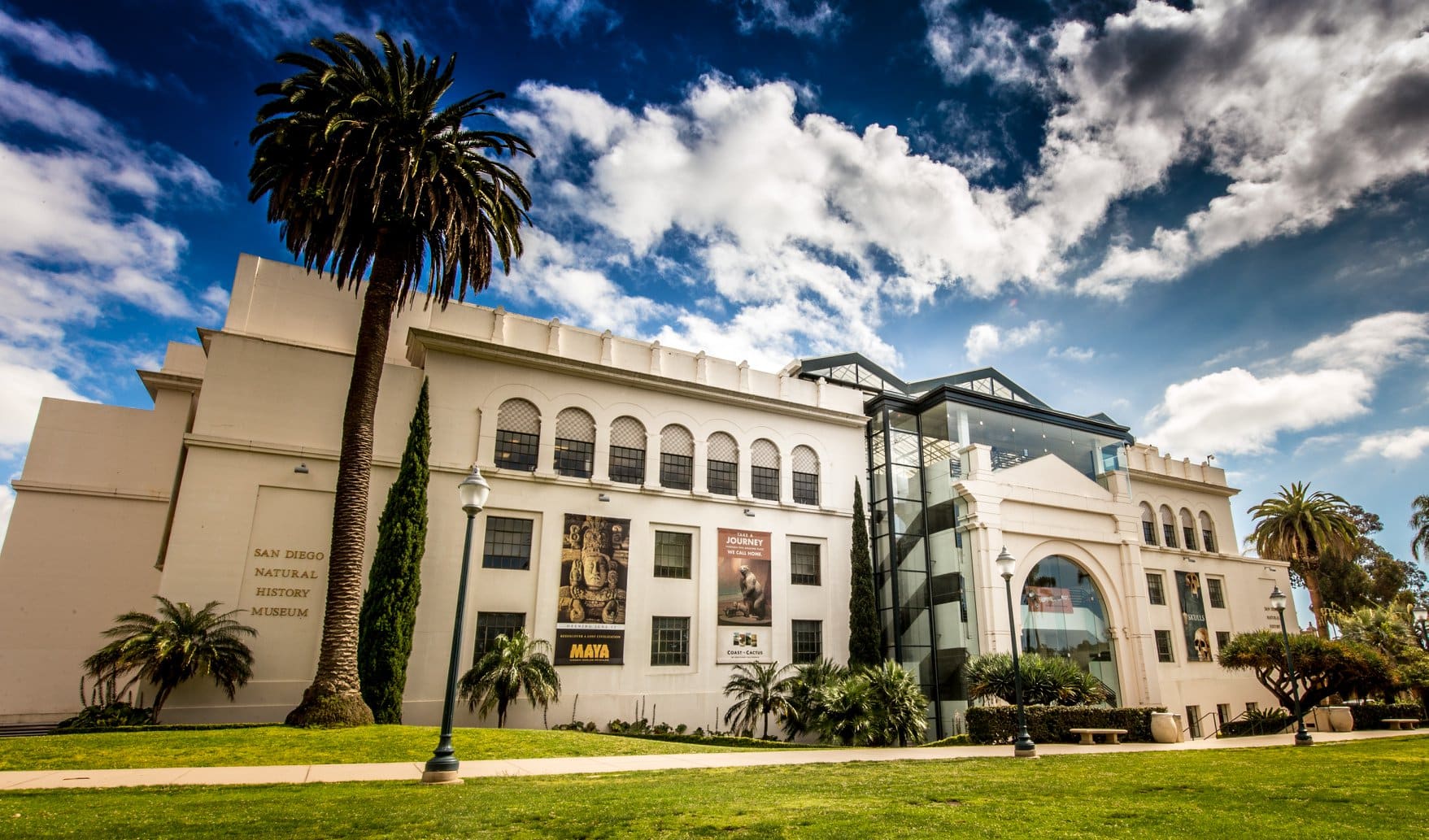 11. Wander The Funky Gaybourhood Of Hillcrest
Conveniently positioned only a few kilometers north of San Diego's lively downtown, this effervescent uptown neighborhood is the hub of the local rainbow community and boasts an enviable collection of fabulous bars, eateries, coffee houses, and boutique stores – with a little something for everyone.
Good vibes, modern design aesthetics, and sidewalk patios draw you in – as does one of the largest farmers markets in San Diego (held every Sunday) and the towering rainbow Pride flag.
A great place to shop for local produce, arts and crafts or enjoy a night – we would need a separate guide to list all of our favorite spots here, but some of the clear highlights were the uber-trendy InsideOut, a sexy, chic and refined destination for fine dining, the Wednesday night drag show at Urban MO's Bar & Grill (often named one of the world's best gay bars) and the creative Better Buzz Coffee Roasters known for its unique drinks menu and hip, quirky setting.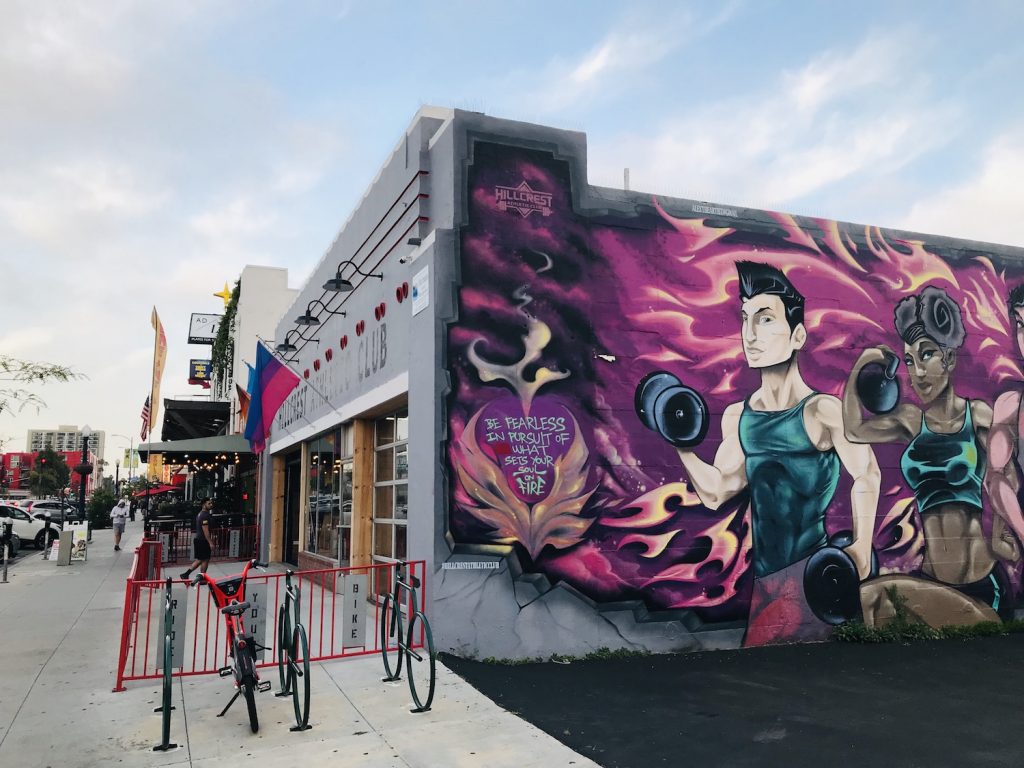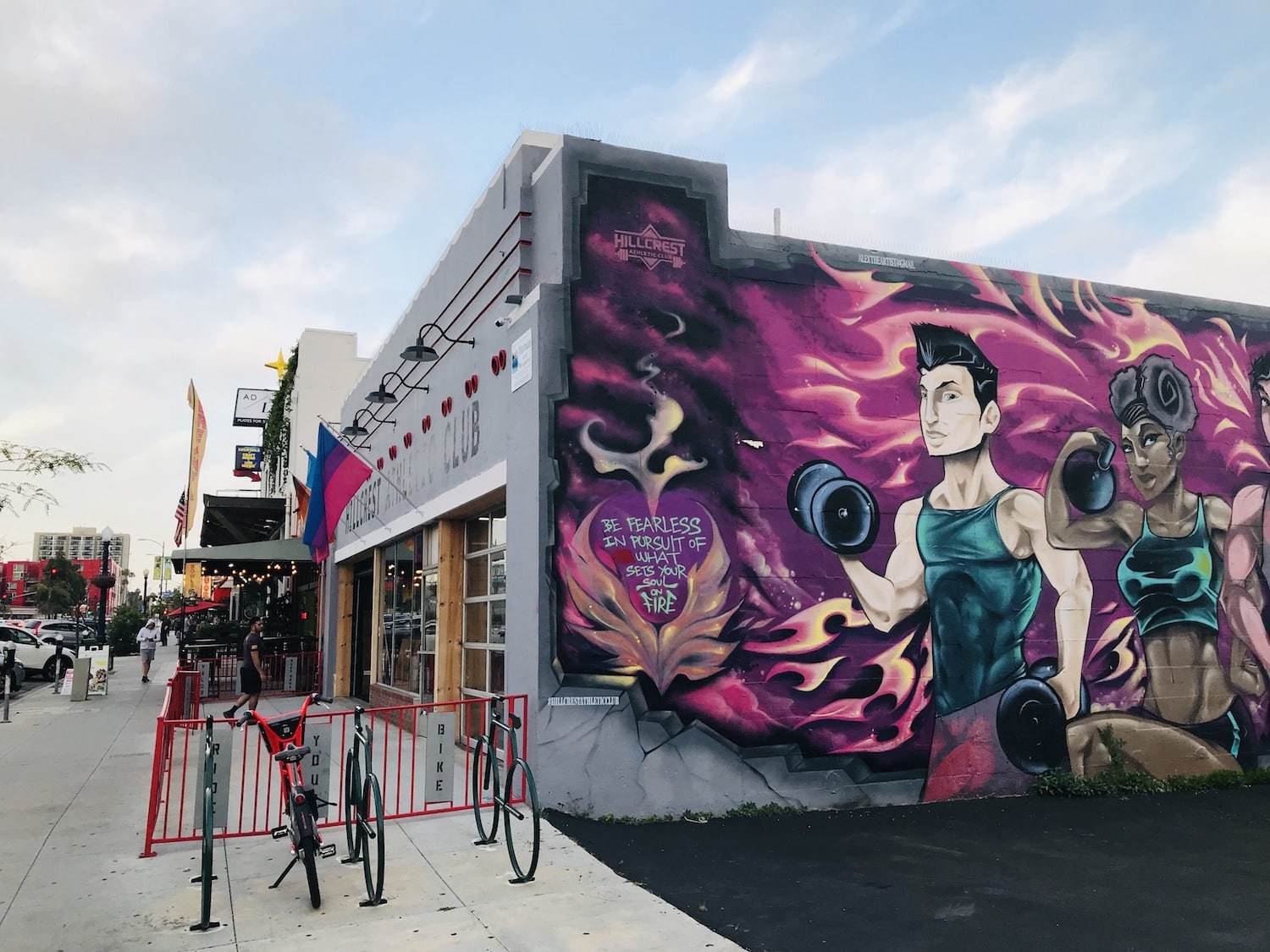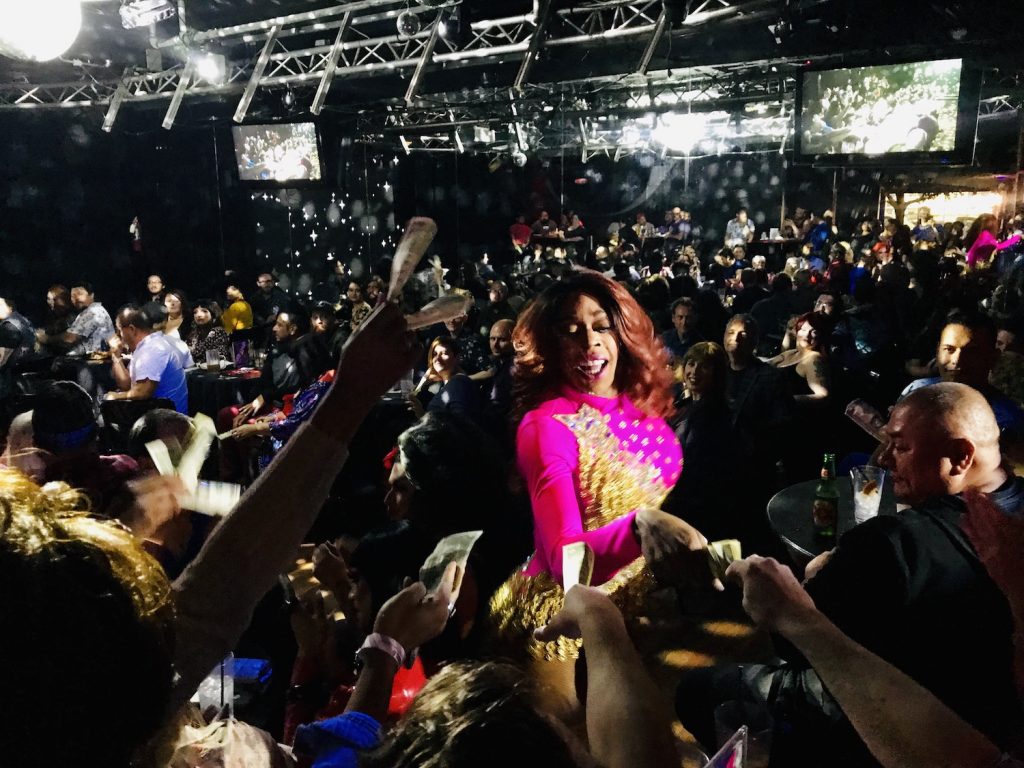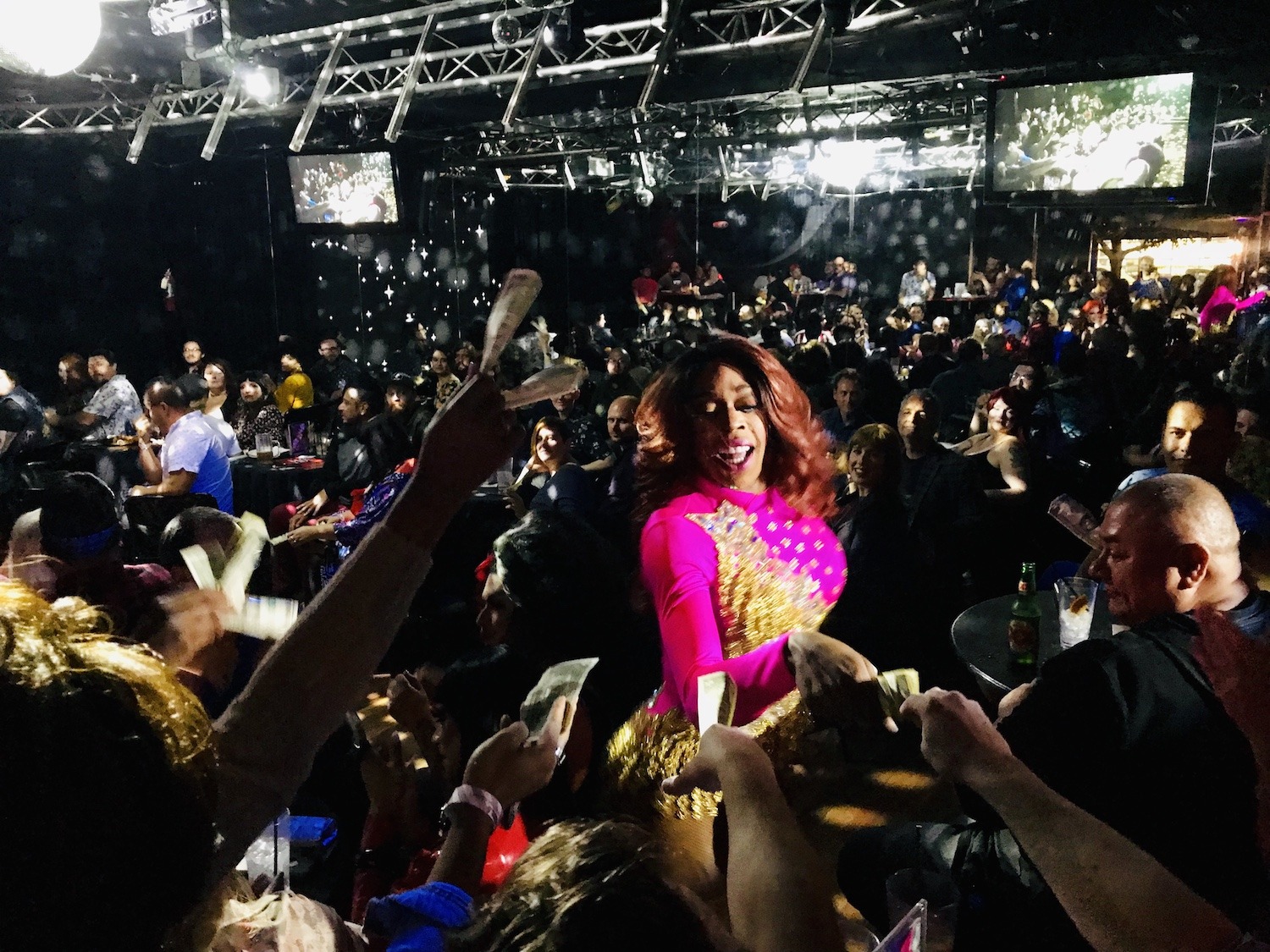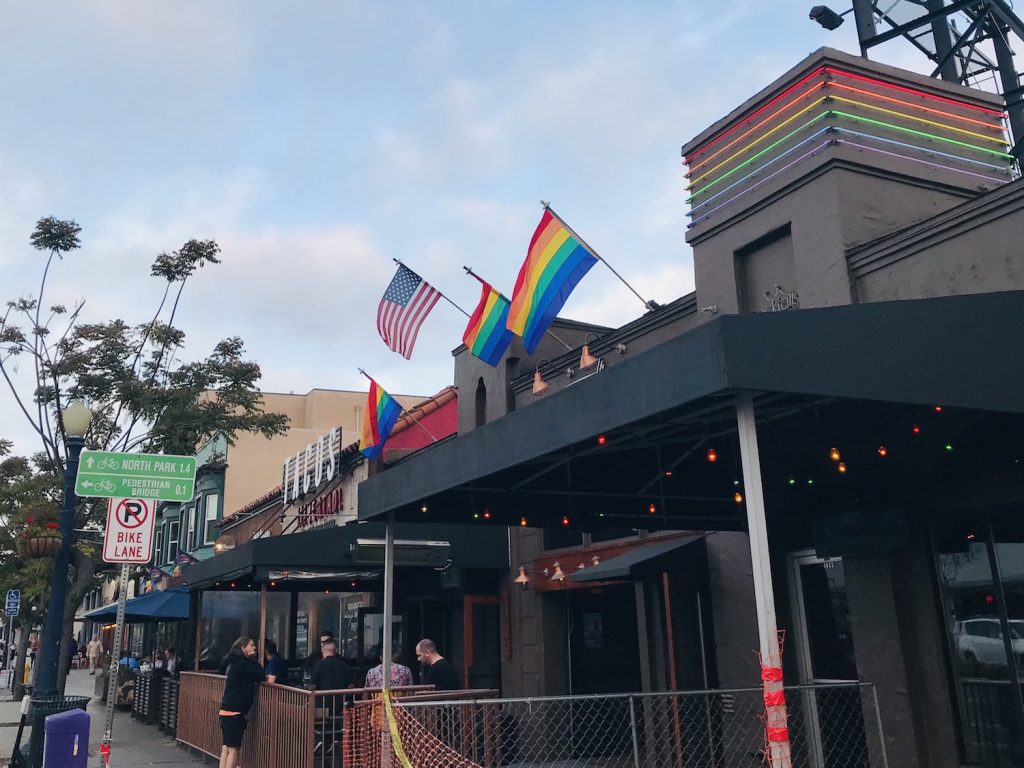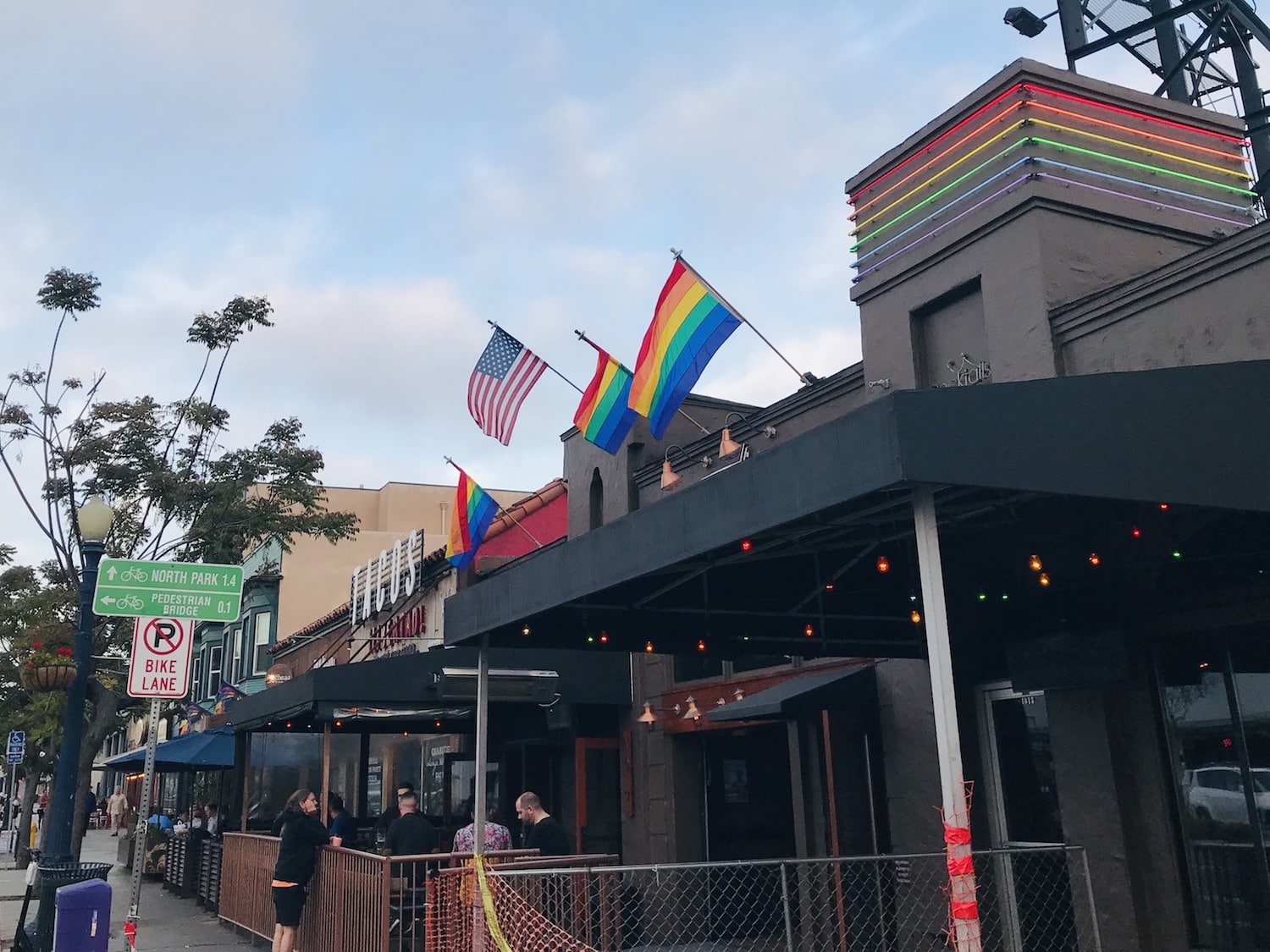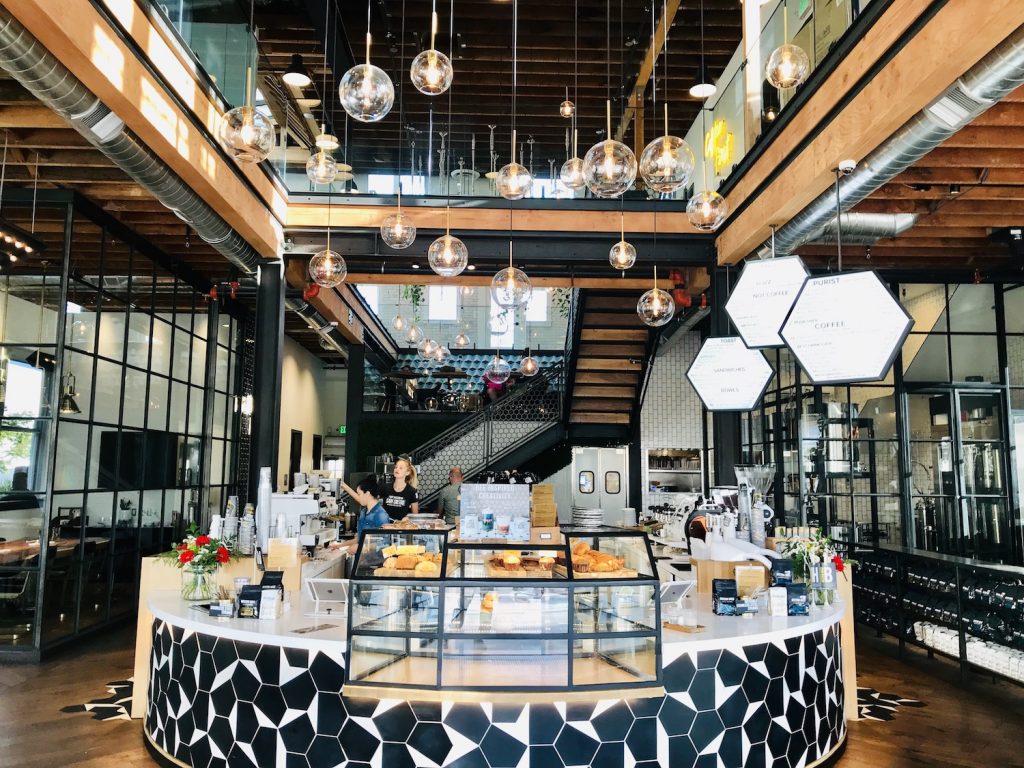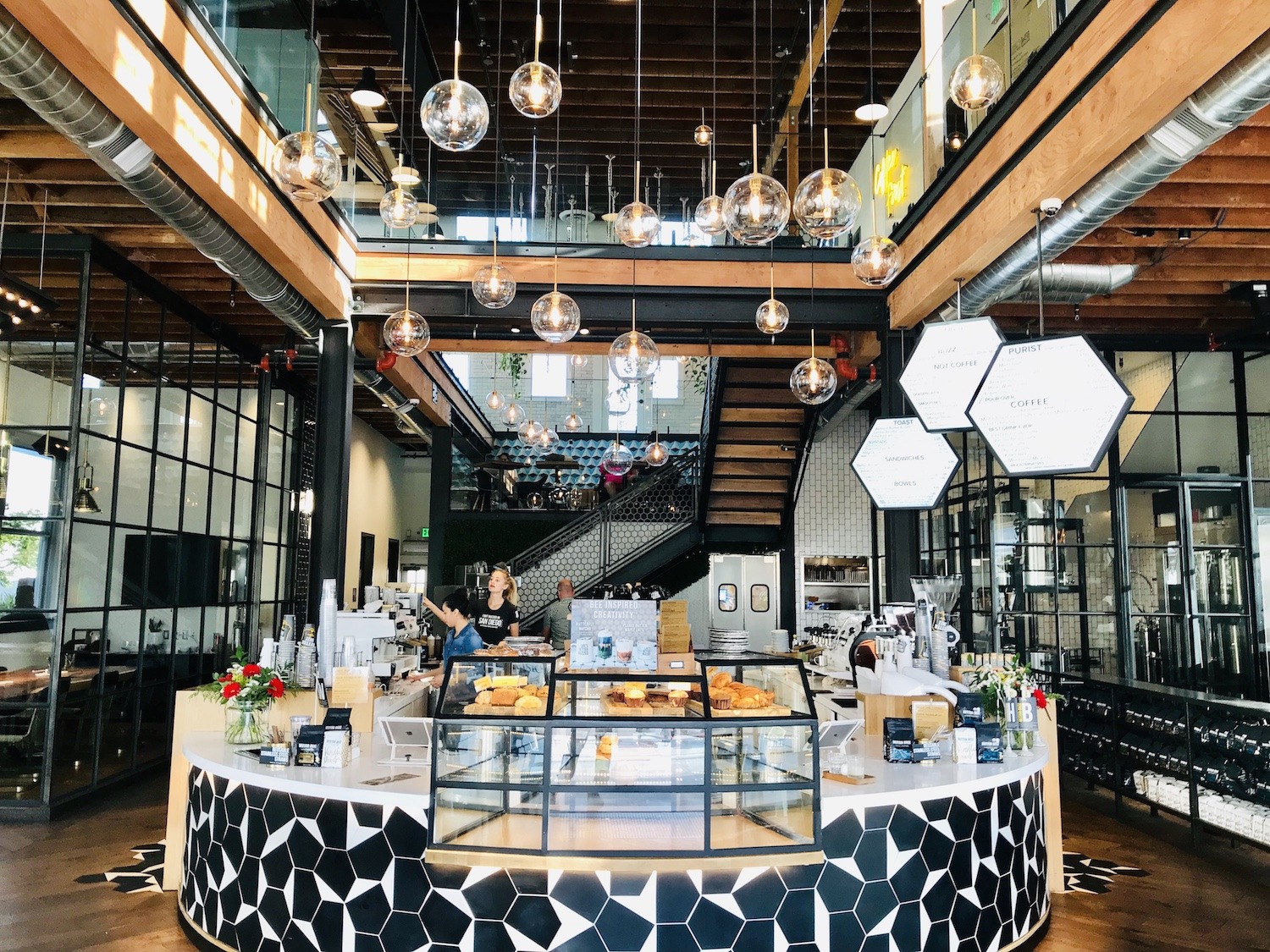 12. See World-Class Art At The San Diego Museum of Art
As well as its passion for the natural world, San Diego also has a great arts and culture scene. One of its pillars is the San Diego Museum of Art, an imposing building with an intricately carved façade that has been home to works of art since 1926.
While its strength and focus are in Spanish art, there is also an old master collection and pieces from 19th and 20th century American artists.
Generous donations over the years have allowed the Museum of Art to become the cultural highlight it is – educational, vibrant, and a great place to visit if you're in San Diego.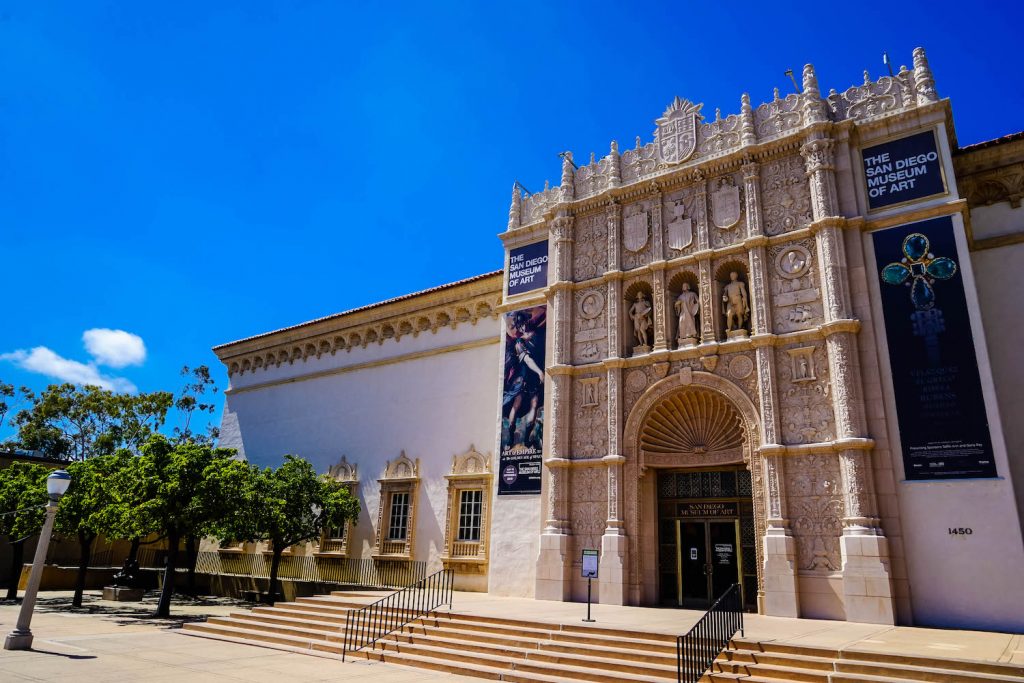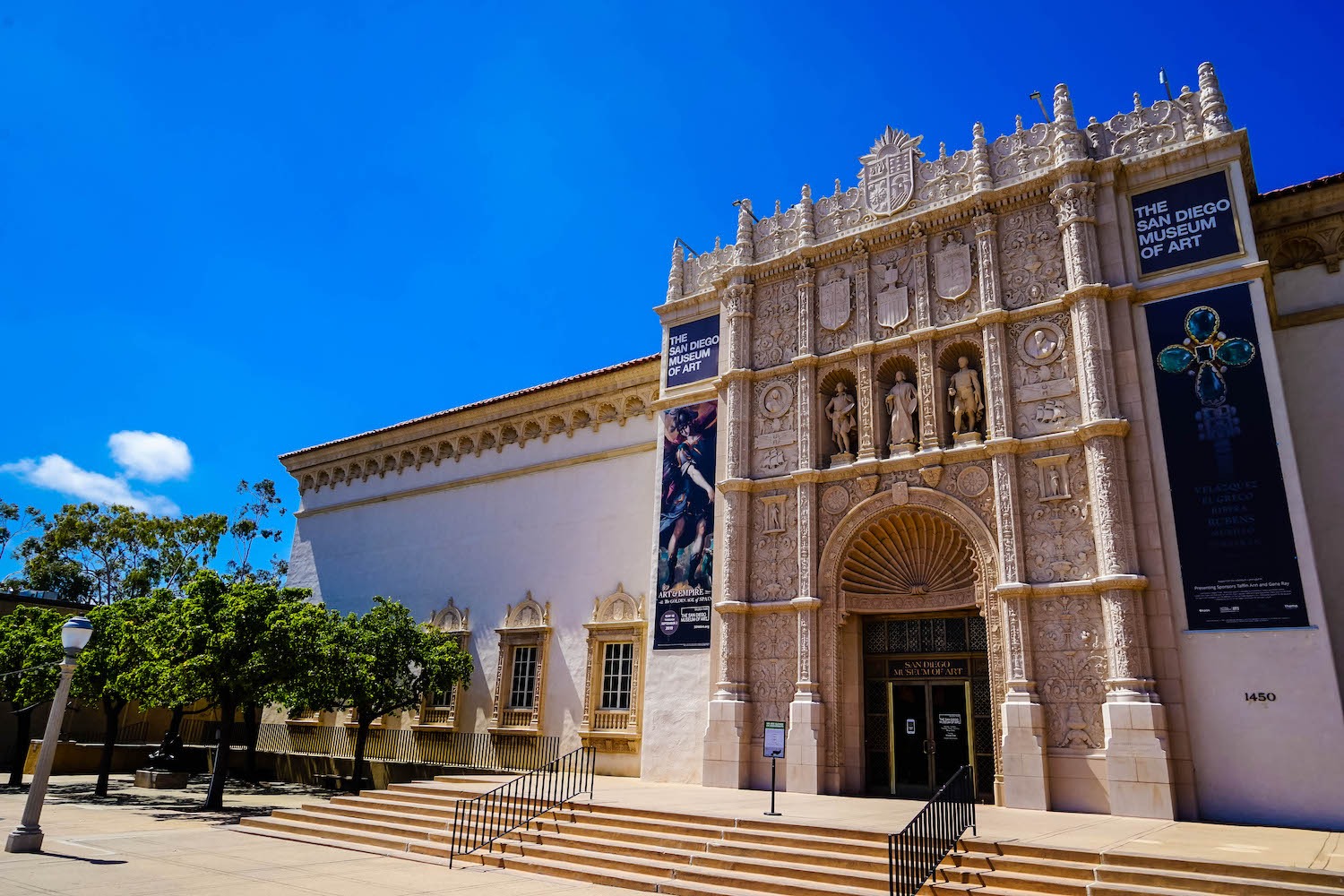 Further Things To Consider Before Any Adventure
Now you're all set and prepared to explore our big wide world, why not sort out everything else out all in one go? If necessary for your travel plans make sure you have brought proper travel insurance, protected your privacy by getting a secure VPN, compared all the top hotel booking sites to find just what you're after, reserved an unbeatable rental car price and - of course - booked the best flight deals!
Or maybe just forget it all and go for a last-minute cruise or effortless tour instead?
Many budget travelers (including me) indulge in worldwide airport lounge access, so we can experience luxury while still slumming it in economy. Naturally, we would never leave home without a more general travel guide since we couldn't possibly cover everything here!
Just add an adventurous attitude and plenty of smiles - they go a long way - and that about covers it all! Now go out, find your own path and don't forget to share your best inspiration stories with me on Facebook, Twitter, and Instagram...I'd love to hear from you!