San Diego is a city full to bursting with unique things to do, whether you're a fan of sightseeing, beach-bumming or eating to your heart's content.
With a relaxed atmosphere and welcoming feel (something to do with the near-constant sun, perhaps?), San Diego will easily capture you.
If you can drag yourself away from the beach, fascinating attractions like the USS Midway Museum await. Don't look at us like that, we know that military museums aren't everyone's first stop for a good time… But this is no ordinary military museum.
This floating city offers a rare insight into life at sea and has plenty to offer both kid and adult visitors. In fact, it's the cities top-rated attraction – though there are many, many more things to do in San Diego…
Still not convinced? Have a look at these 5 reasons to visit the USS Midway Museum!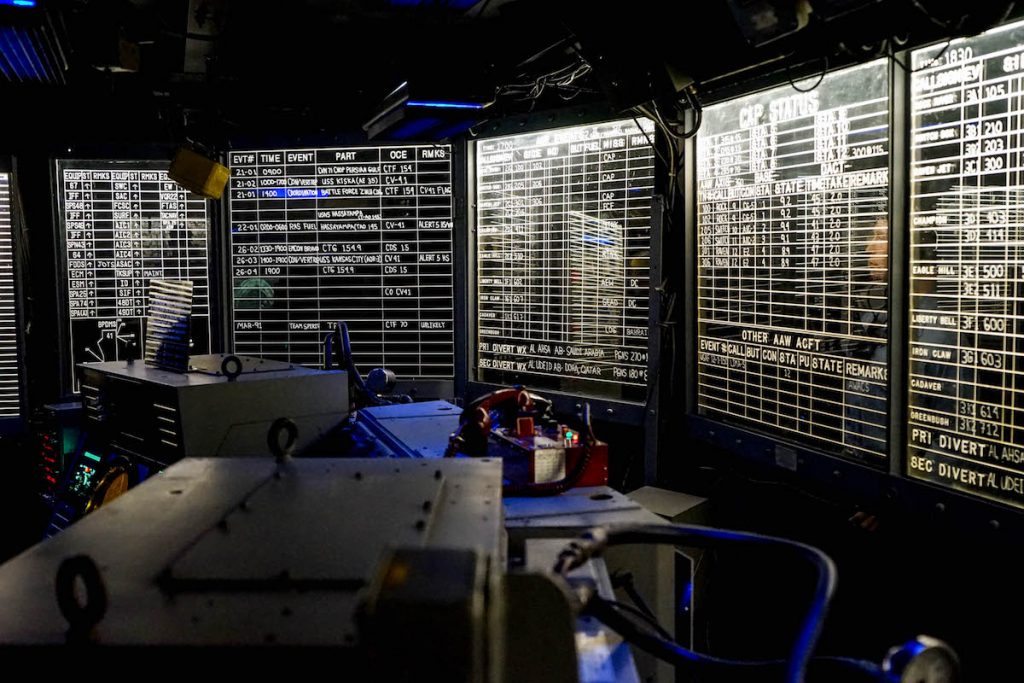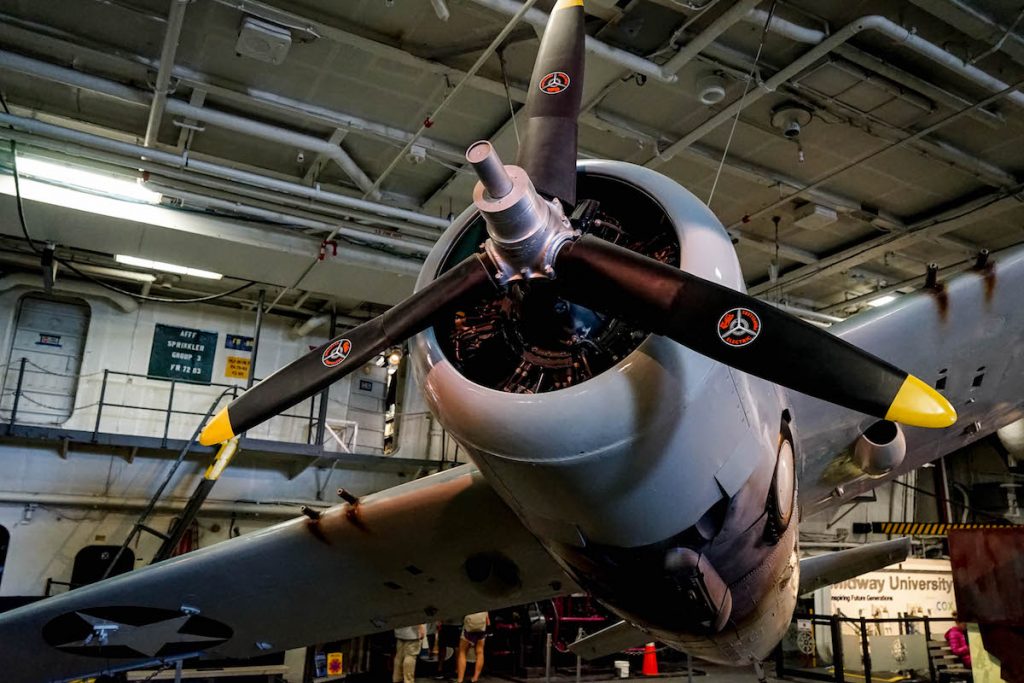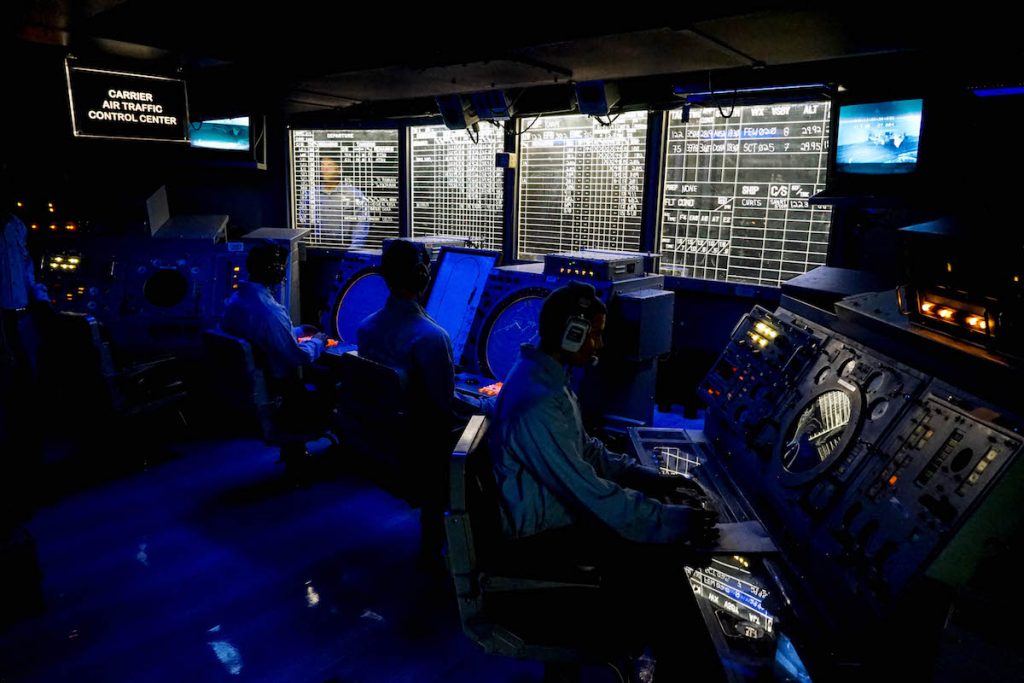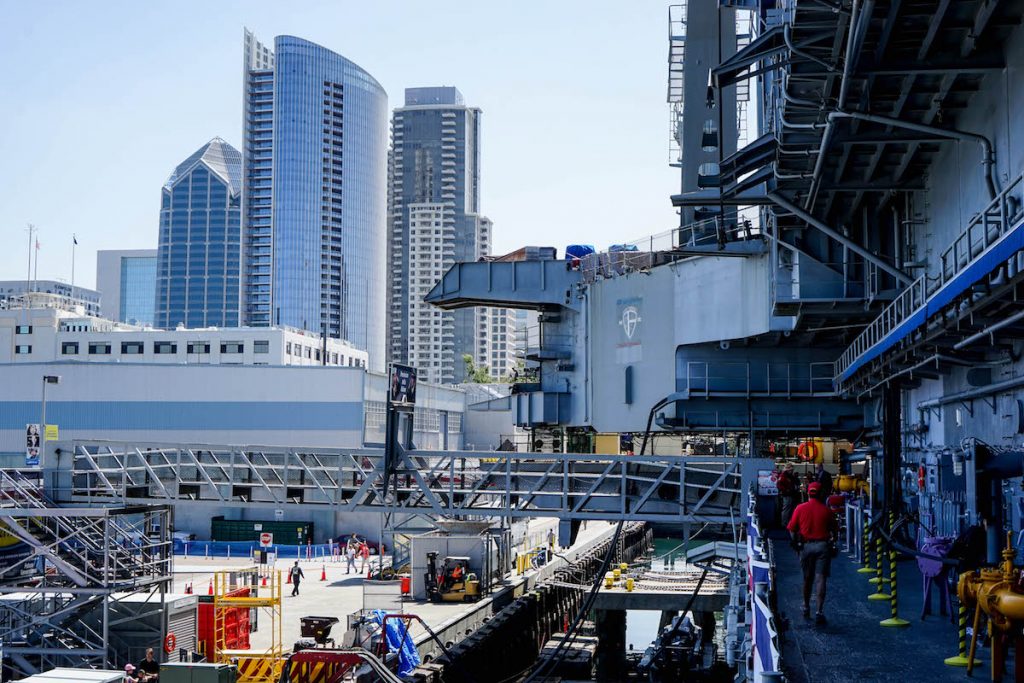 1. The USS Midway Museum Is On An Actual Aircraft Carrier…
Yup, there's definitely no place like a former aircraft carrier to host a maritime museum. It adds immeasurably to the immersive experience, helping you really get an idea of what it was like to live and work aboard – which about 200,000 sailors did over the Midway's 48-year service.
This enormous space has been described as a 'floating city at sea' and when you get on board you can see why. The flight deck alone is 4 acres filled with aircraft. The tour takes you all over the ship: around the sleeping quarters, officers' areas, the engine room, the control tower, and over 60 locations in total. It was home to 4500 sailors at a time so there is tons to explore.
More than seeing the exhibits in a building, being aboard gives you a true sense of the history and the day-to-day life on the USS Midway. We don't know about you, but it's the minutiae of what life was actually like that we're most interested in when we go to museums or visit historical places, and the USS Midway Museum provides plenty of that information.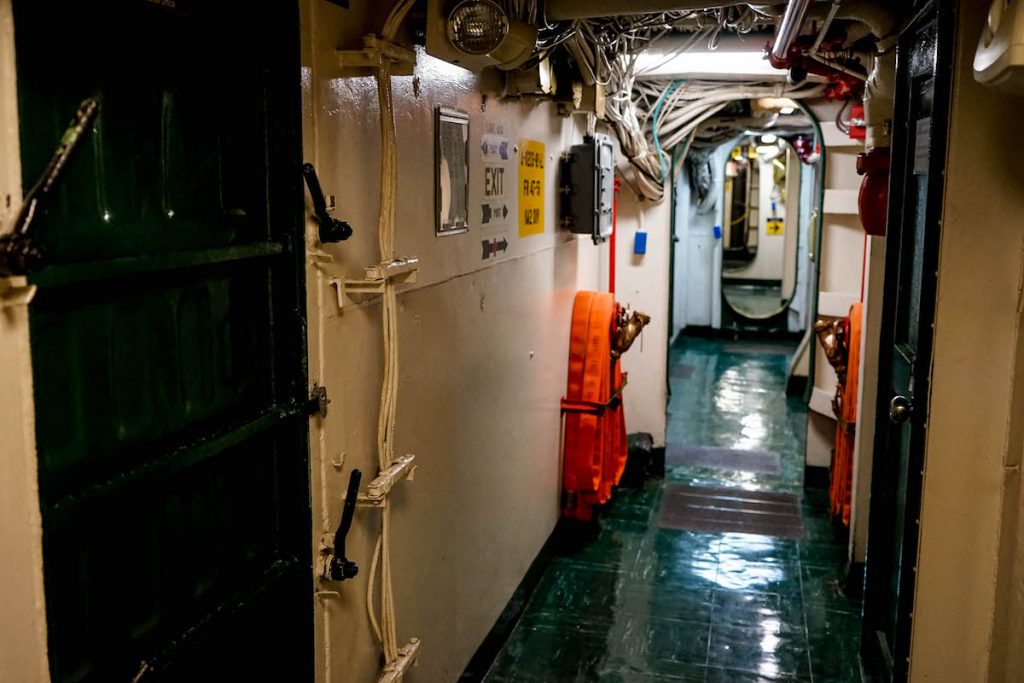 2. You'll Get Tours And Talks From The People Who Actually Know And Served On The USS Midway.
Following on from our point above, the audio tour adds another layer to that personal viewpoint on history that we love. This self-guided audio tour is split into three sections – Flight Deck, Hangar Deck and Below Deck – and is narrated by former Midway sailors. It helps you see the carrier through the eyes of the people who knew it best. It's totally fascinating, not to mention unique.
Many of the volunteers and tour guides are also former Midway sailors and they, along with the audio guide, make the USS Midway Museum what it is. There are some incredible stories about life on the ship and they provide you with those little details that no one else would know.
Listening to the talks on how to take off from and land on aircraft carriers (called 'Catapult and Trap' talks) is a way of capturing the feeling of daring and nerves the Navy pilots must have felt.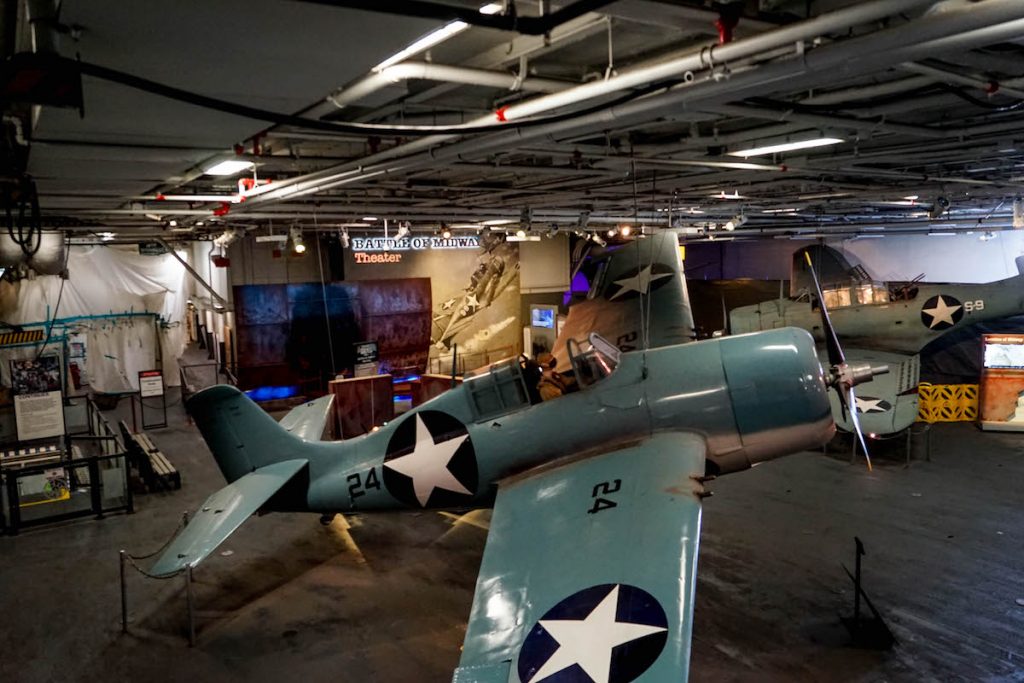 3. The USS Midway Museum Has Flight Simulators And Movies!
A definite highlight of the USS Midway Museum are the flight simulators. Yup, that's simulators, plural. A lot of museums will only have one simulator option but here you get a choice of four – with a new one planned for 2019. Do a Screaming Eagles Training Exercise as a pilot of a F/18, trying to hit targets and land safely.
Alternatively, get your adrenalin rush on the 360 Air Combat flight simulator, where you can spin, somersault and loop on your combat ride. These are totally state-of-the-art so your experience feels amazingly authentic.
The holographic HD movie 'The Battle of Midway' is another immersive experience that helps you learn more about the history of this ship – a 15-minute film about the naval battle during World War Two, relived through the participants' stories and memories.
Both the movie and the simulators are perfect examples of how a museum can use technology to enhance the experience of being there, not overpower it.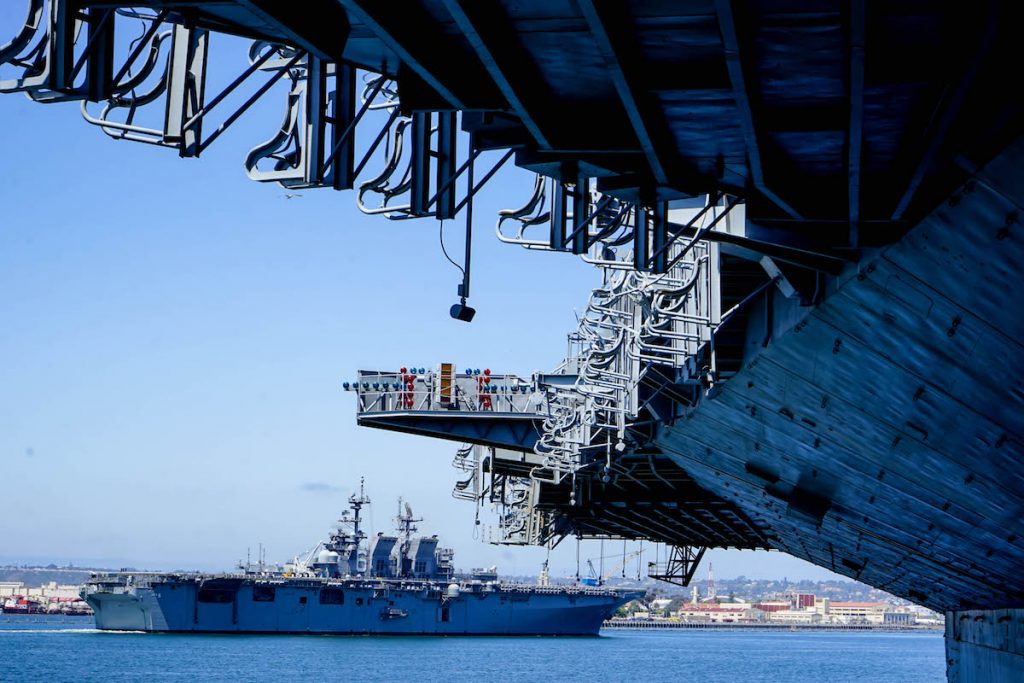 4. You Can Climb In And Out Of Restored Vintage Aircraft…
If we're all being honest, we know it's not only children who are fascinated by aircraft – both kits and adults will love that USS Midway Museum has a great collection of restored vintage aircraft that visitors can actually get into. Even if you're not a connoisseur of aeronautics, it's both impressive and interesting to see inside the cockpit of an aircraft and take in the intricacy of the control panels.
There are over 30 airplanes and helicopters, including jet and propeller aircraft. Some come from the Battle of Midway in 1942, some come from the Vietnam war era where they fought over the skies of Hoi An and Hue, some are extremely modern.
Kids can pretend to be piloting the craft – in fact, there were plenty of adults indulging in a bit of role play when we were there, too!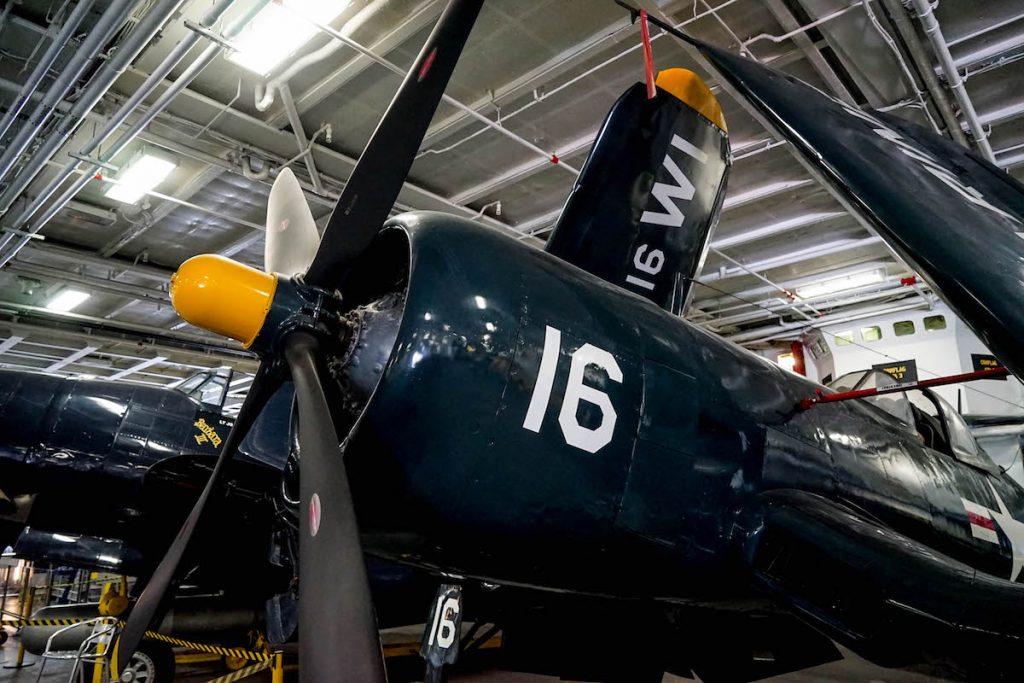 5. The USS Midway Museum Has Many, Many Special Events!
As you'd expect from such a high-quality and dedicated museum, the USS Midway Museum has a comprehensive program of events that aim to get more people engaged in its stories.
Even if you're only visiting nearby Little Italy in San Diego, check out their website to see what's on, as there's a good chance something will be happening while you're there. These include lots of fun things to do throughout summer, like movie nights with optional sleepovers, beach parties and a family day for 4th July.
There are also lots of active-duty Navy events, field trips for schoolchildren and Veterans Day celebrations. Being able to take part in or witness one of these events is pretty special and gets you to see the USS Midway in all its glory!
The passion that's gone into making this attraction so special is evident in every aspect of it – and it's that more than anything that makes the USS Midway Museum such a great thing to do in San Diego.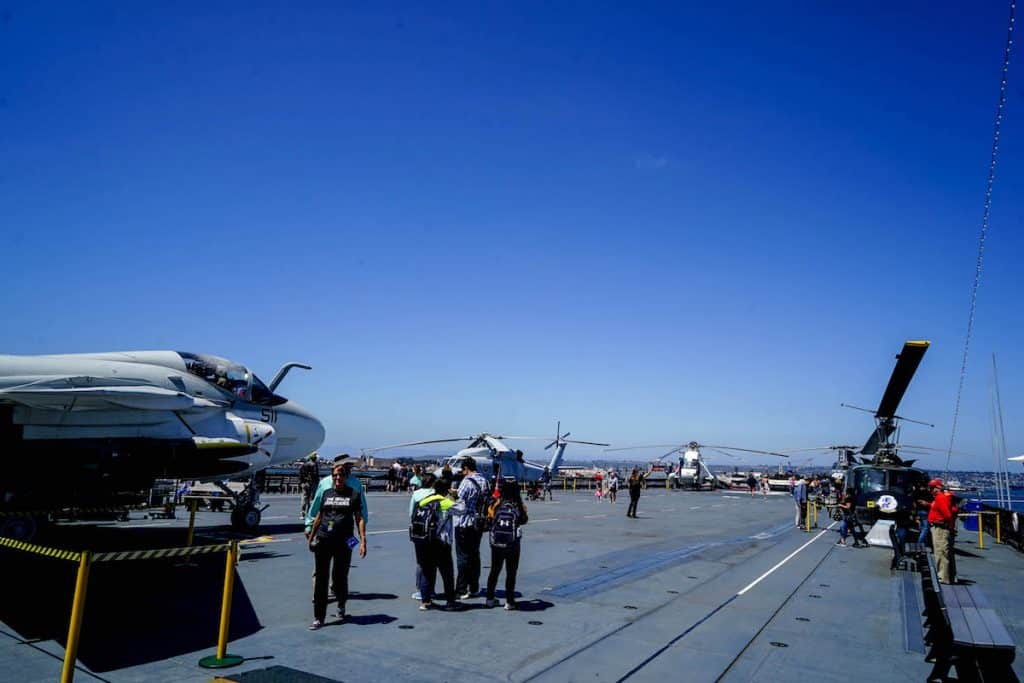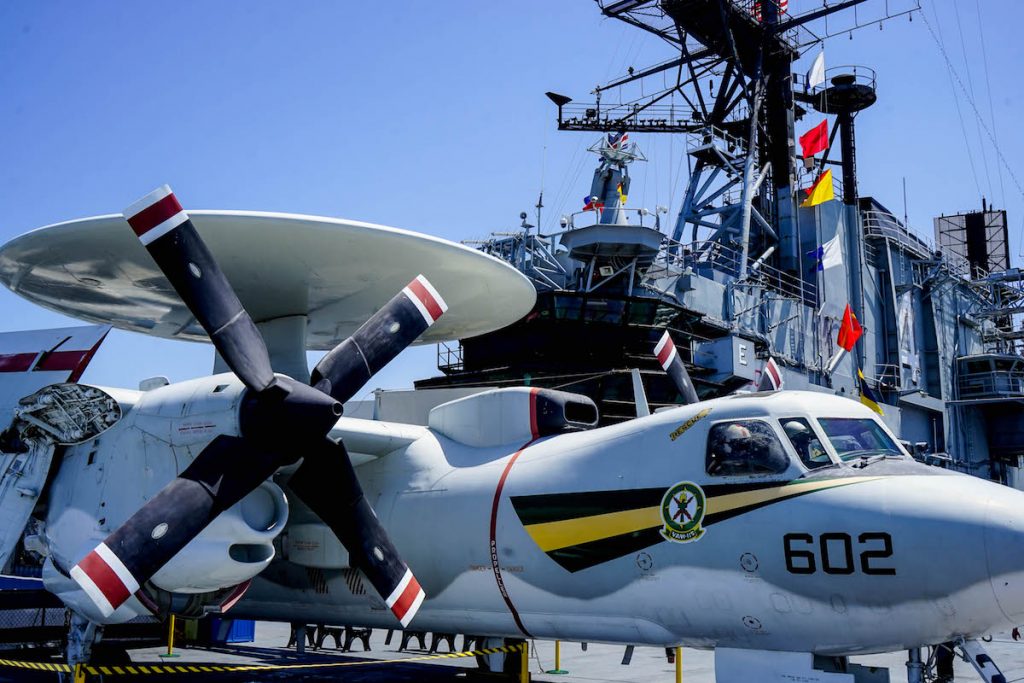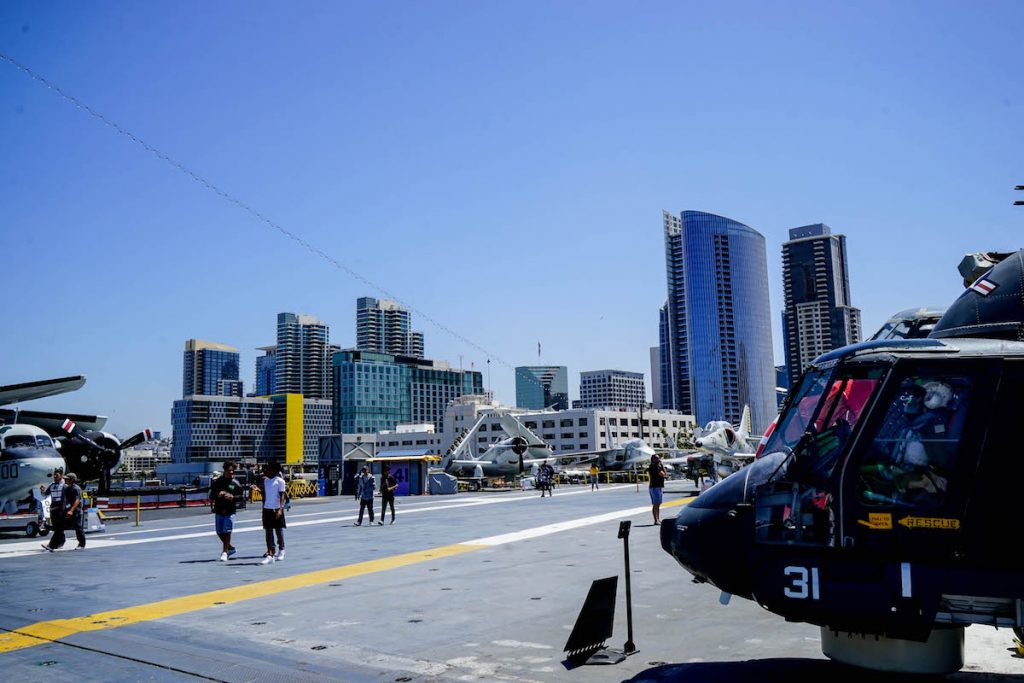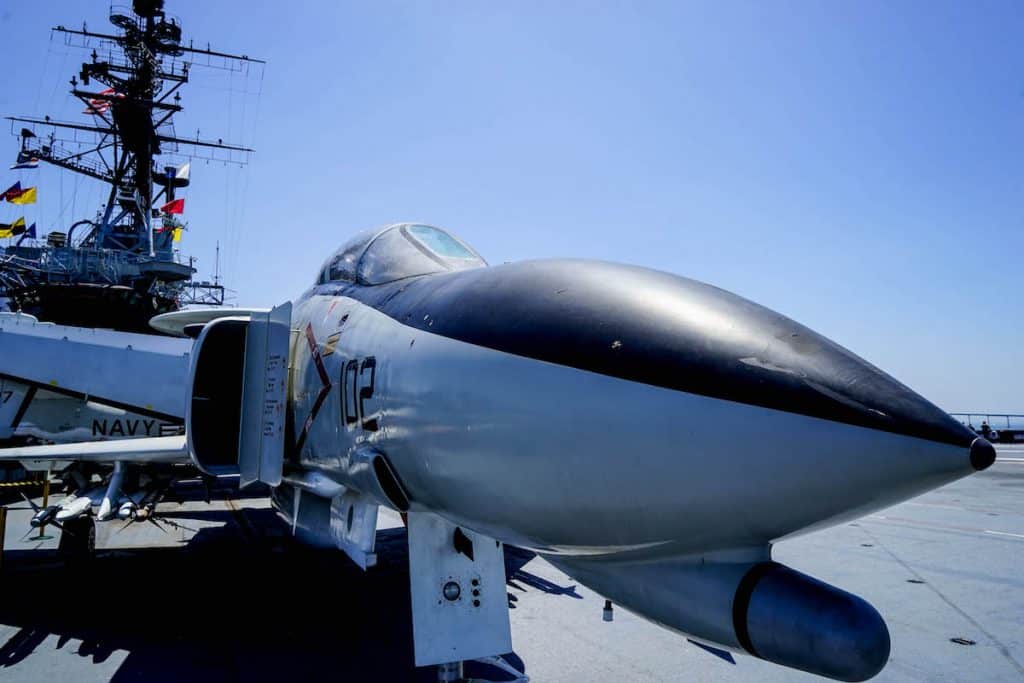 Further Things To Consider Before Any Adventure
Now you're all set and prepared to explore our big wide world, why not sort out everything else out all in one go? If necessary for your travel plans make sure you have brought proper travel insurance, protected your privacy by getting a secure VPN, compared all the top hotel booking sites to find just what you're after, reserved an unbeatable rental car price and - of course - booked the best flight deals!
Or maybe just forget it all and go for a last-minute cruise or effortless tour instead?
Many budget travelers (including me) indulge in worldwide airport lounge access, so we can experience luxury while still slumming it in economy. Naturally, we would never leave home without a more general travel guide since we couldn't possibly cover everything here!
Just add an adventurous attitude and plenty of smiles - they go a long way - and that about covers it all! Now go out, find your own path and don't forget to share your best inspiration stories with me on Facebook, Twitter, and Instagram...I'd love to hear from you!