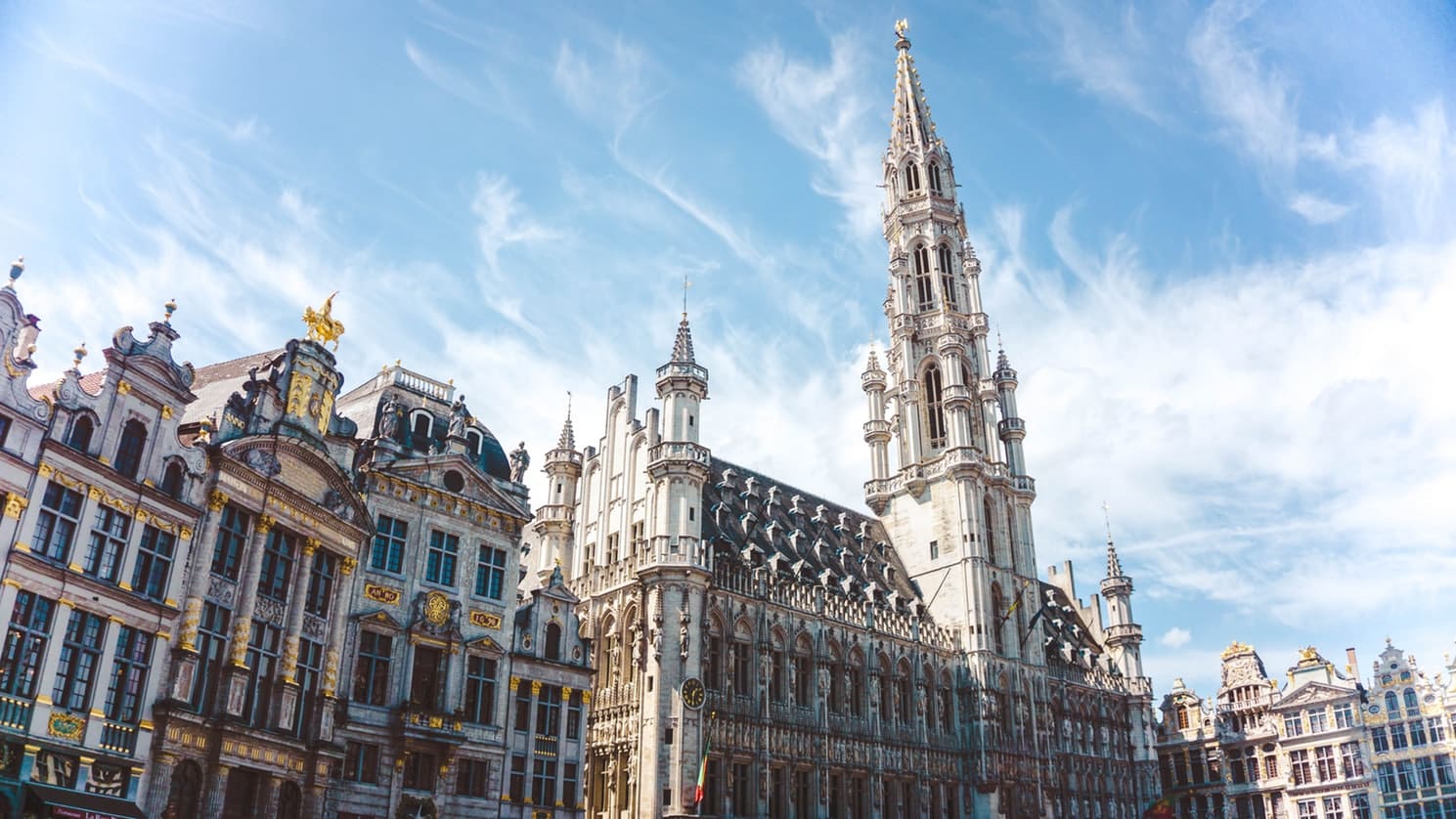 Brussels is often called the 'hub' or 'crossroads' of Europe. It's centrally located between the UK, France, Germany, and the Netherlands; home to some of the biggest international and political institutions, like NATO and the European Union.

Historic yet modern and cool, bureaucratic yet free-wheeling and fun, fabulous yet humble, Brussels is a destination like no other in the world that has embraced multiculturalism and Europe in particular. There is always something going on here – if you are willing to look – and while you might assume having the EU based here would make it stuffy and boring, it actually has the opposite effect.
Food, nightlife, architecture, and personality are available here in spades… as are many of the top highlights of Belgium.
It is a city that many people will only be passing through, with many people left asking "what are the things to do in Brussels in a day?"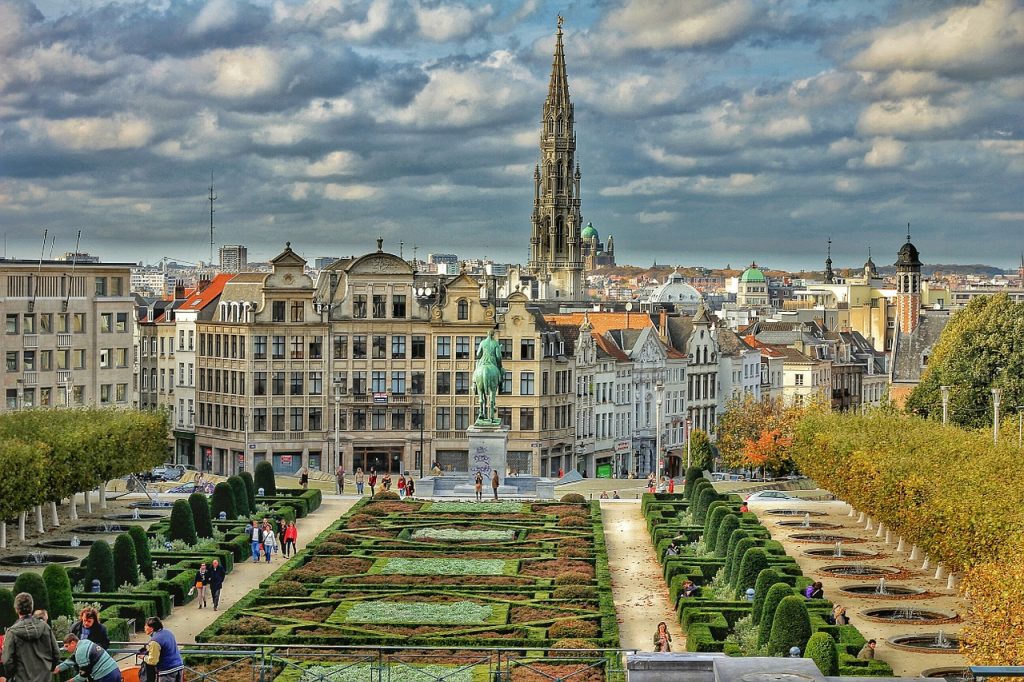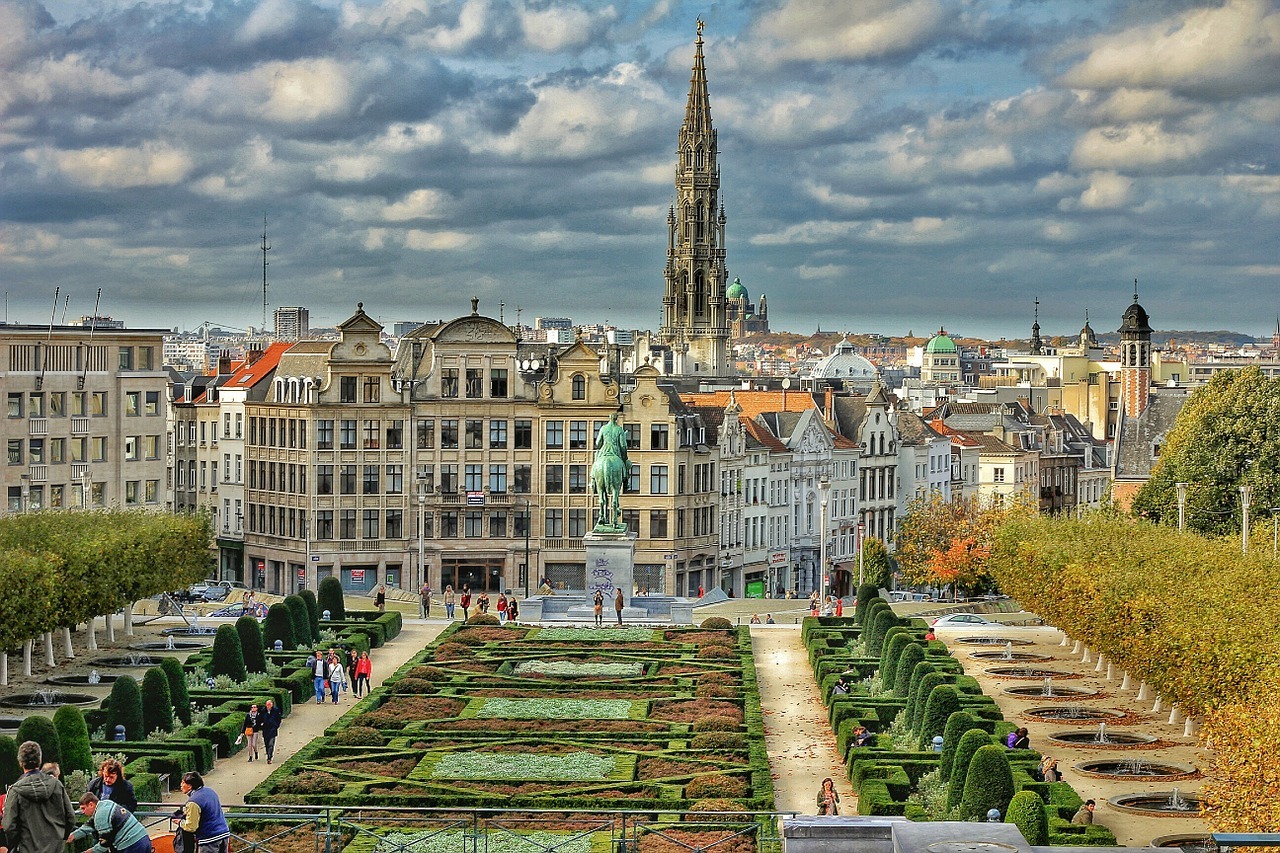 What To Do In One Day In Brussels | The Ultimate 24 Hour Guide!
The History And Character Of Brussels
The capital city and region of Belgium, Brussels is densely populated. With over 1.2 million people, it is still only the 12th largest city in Europe. It traces its roots back to Stone Age settlements and activity through Roman and Frankish rule. Its idyllic location on the banks of the River Senne eventually prompted a permanent chapel in 580, and official founding and recognition in 979.
In the thousand years since Brussels has seen revolutionary changes and brutal wars. This long history is alive and on display throughout the streets of the city, known for its striking and diverse architecture. Since World War 2, it has become the de facto capital of Europe, with many international institutions calling Brussels home. Dynamic change and international politics perfuse the city and are often part of its defining features.
Brussels is considered an 'Alpha' city, a major node in global trade, finance, and politics. Its central geographical location in both Belgium and Europe makes it a prime location for conferences and meetings. While the de facto official language of the city is French, over 35% of the population speaks English.
Like Brussels, the people are equally international, with substantial immigrant communities and the diverse languages and cultures to match.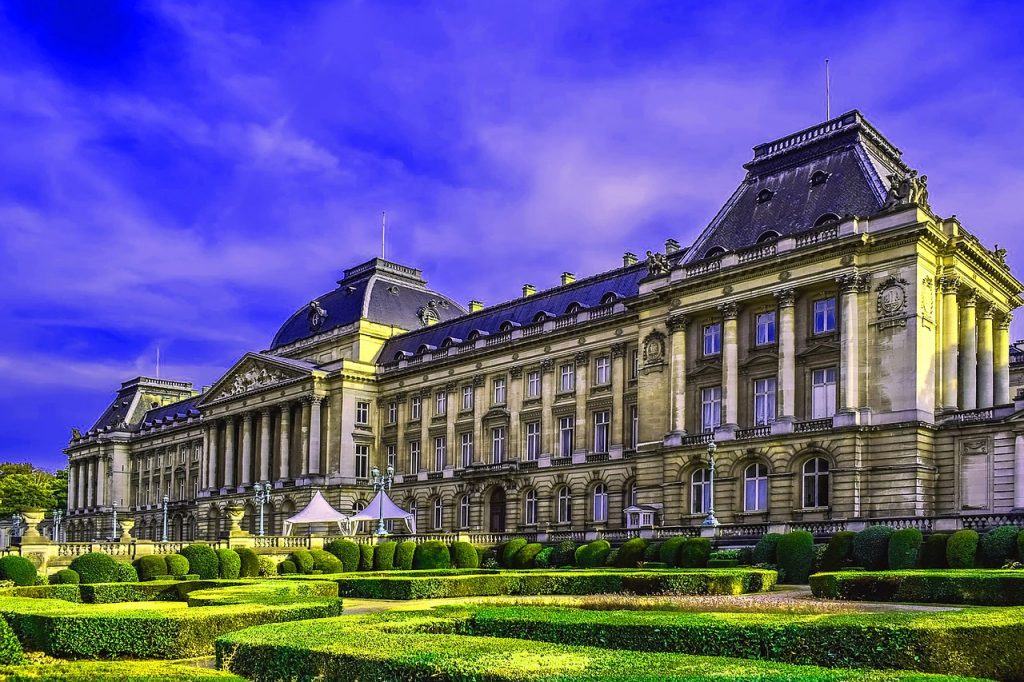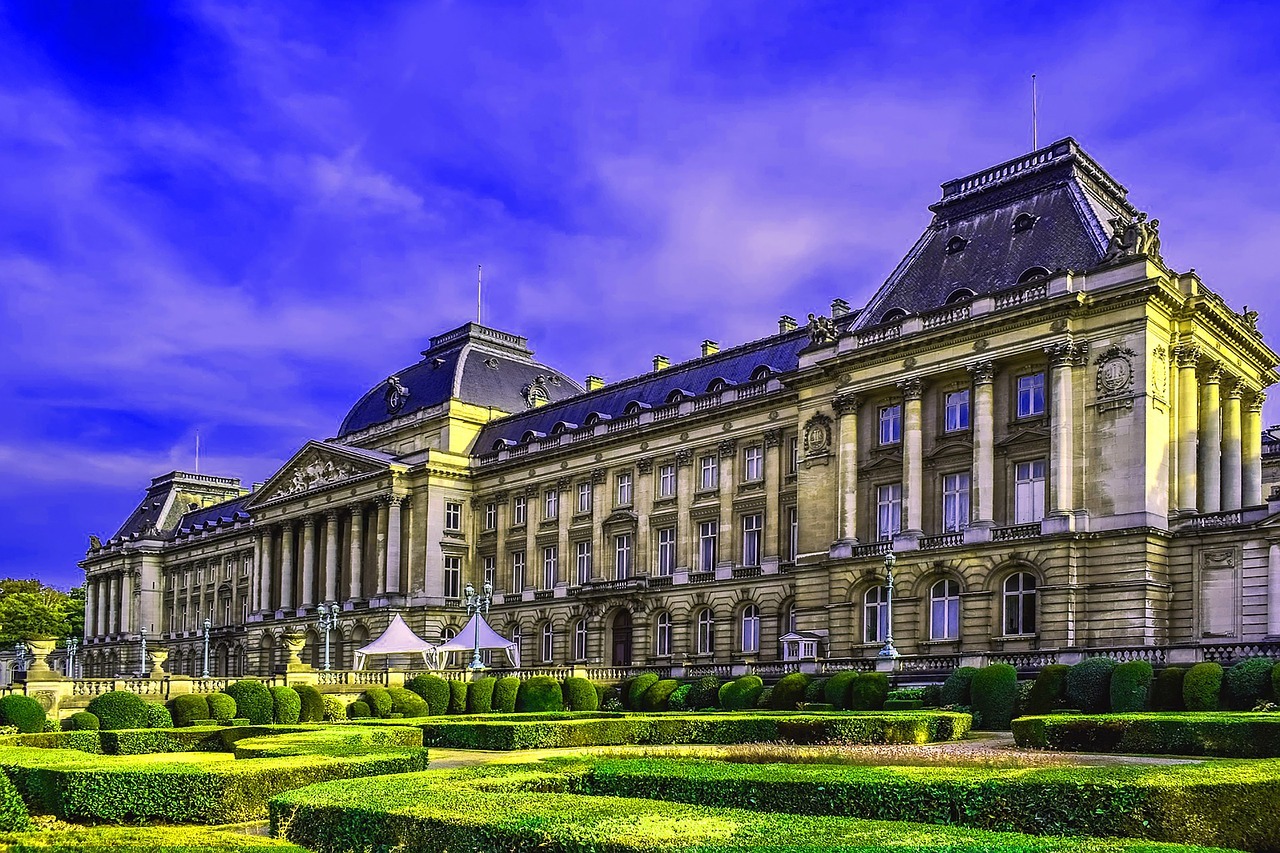 Traveling To And From Brussels
Due to its central position in Belgium, many people arriving in the country will pass through Brussels. The nation's two main airports are both located within 50 kilometers of the city center; three principal train stations make connections to everywhere in Belgium and Europe.
Highway networks connect to Gent, Antwerp, Leuven, and Walloon-Brabant; further to London, Paris, Germany and the rest of the Benelux region.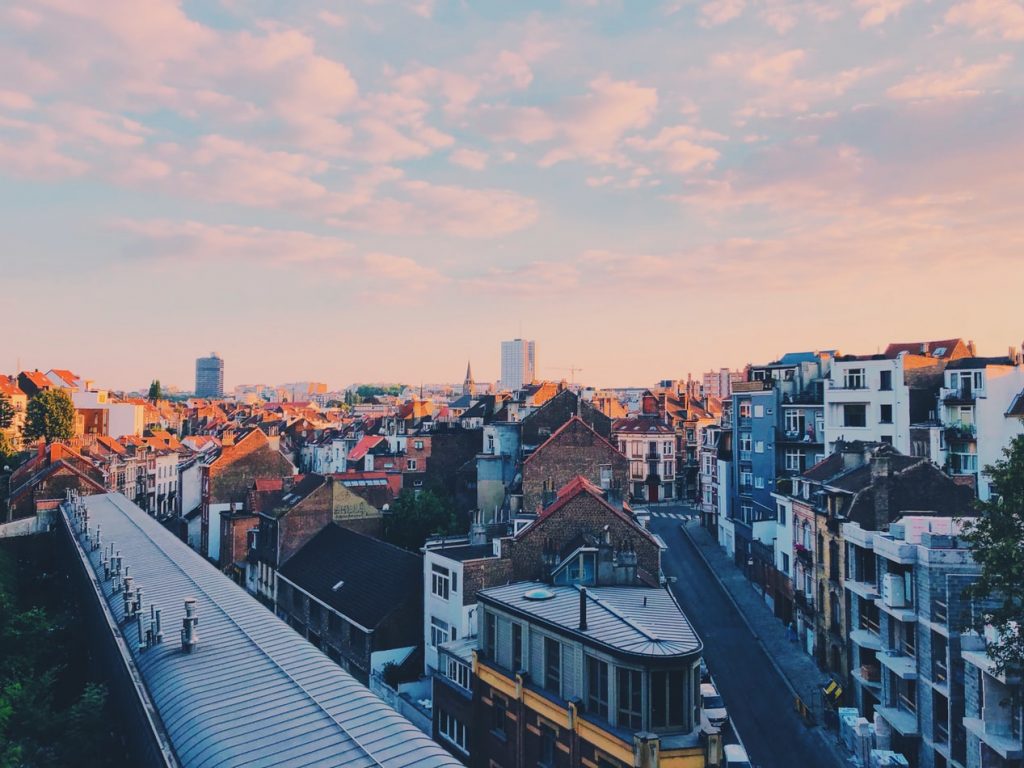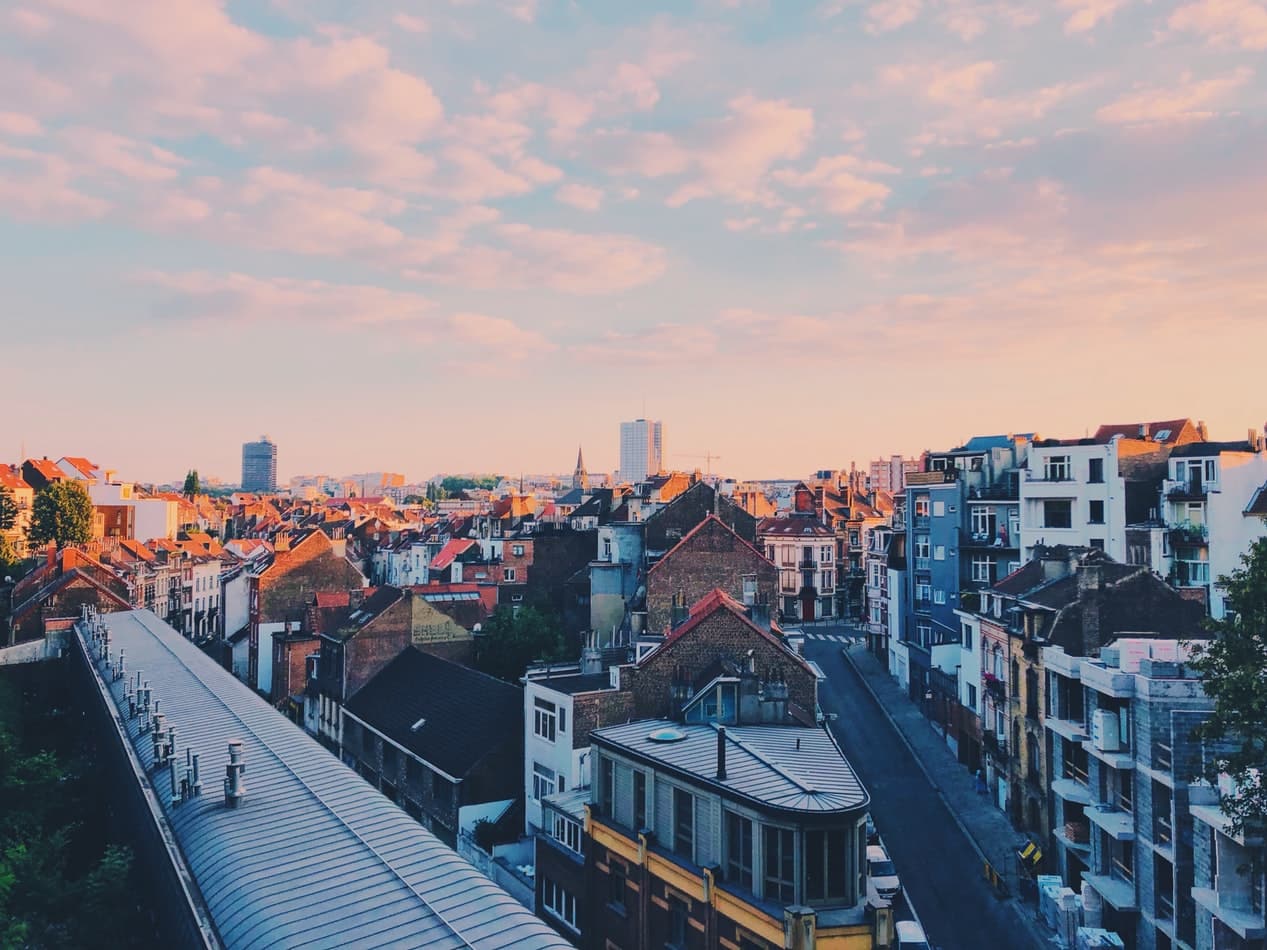 The two primary airports in Belgium, Zaventem, and Charleroi, are both centrally located in the country. Further, Charles de Gaulle in Paris, and Schiphol in Amsterdam are both nearby given easy train and road connections. Bus networks and rail connections are often conveniently located close to arrival terminals. Given the ease of travel in this region of Europe, flying through any of these airports offer similar levels of convenience.
The entire country of Belgium, Brussels included, is covered with a dense mesh of railroads and tramways. Travel within a few hundred kilometers of Brussels is often most convenient by train.
Nearly all high-speed rail (Thalys, Eurostar, TGV, ICE) connects to one of the main train stations in the city, Brussels South-Sud-Zuid. From here, light rail, buses, a metro or taxies can ferry you throughout the region.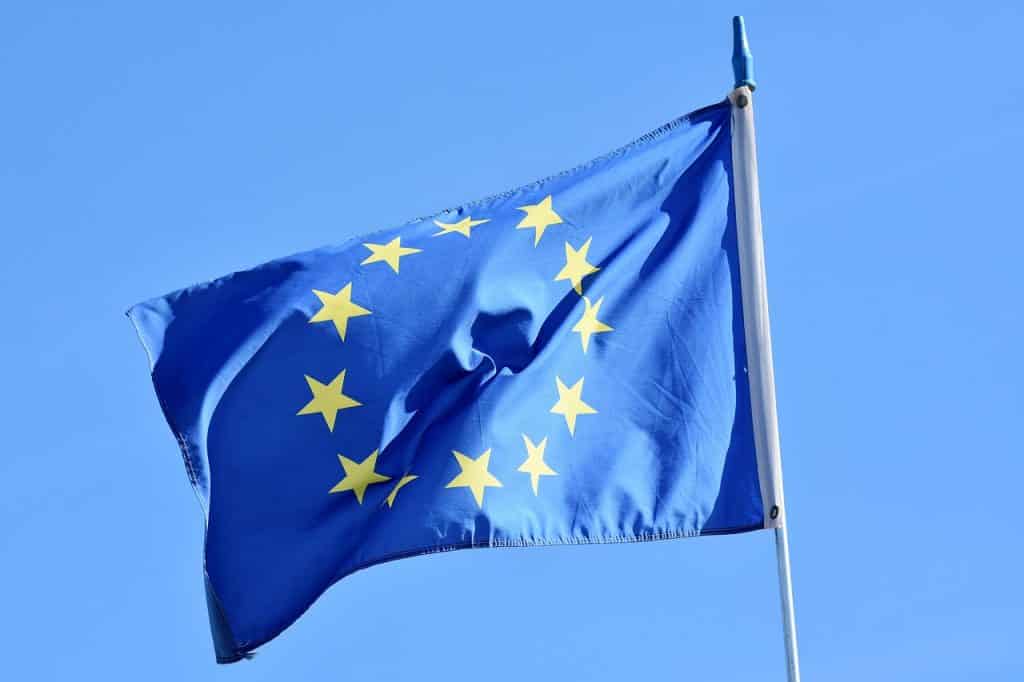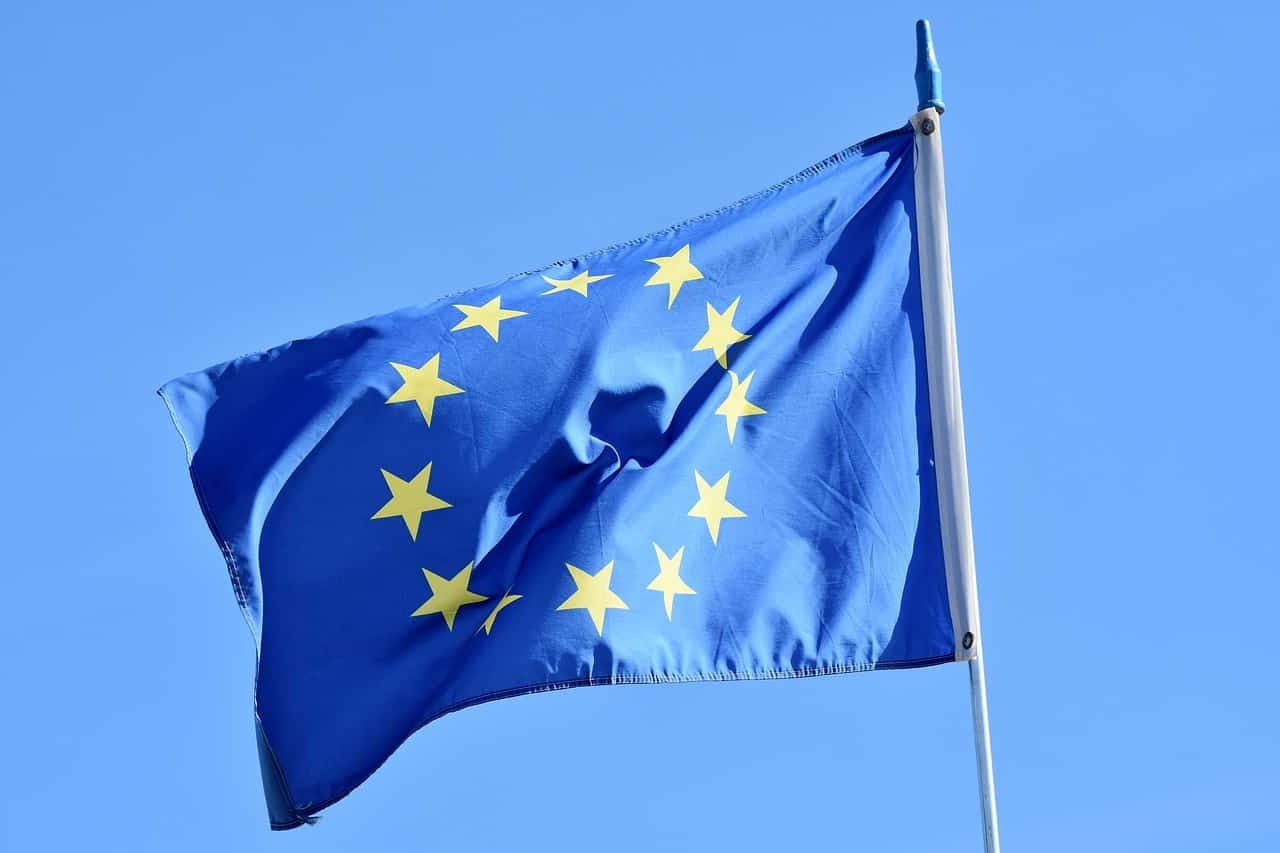 Geography And Climate Of Brussels
Brussels is not known as an exotic or relaxing local, but it is a bustling city alive with business, history, and politics. However, sandwiched between Paris and Amsterdam, it is often overlooked. The weather in this tri-city group is often hit-or-miss, with Brussels falling behind the other two in terms of sunny days.
The climate is temperate with a maritime flair, rarely too hot or too cold. With over 200 days of rain per year on average, it is one of the wetter cities in Europe after London. Though, given its proximity to the ocean, snow is rare and only seen on a handful of days each year.
Regardless, snow always seems to catch the Belgians off-guard, with public transport becoming unreliable after only a few centimeters of precipitation.
Ultimately, the temperate weather makes walking the streets of Brussels a year-round option. It remains one of the greenest capitals in Europe, though only 10% of the city center consists of parks and natural areas. Green-space grows exponentially as you venture from the business and international districts, to vast fields and woods dotting the outskirts.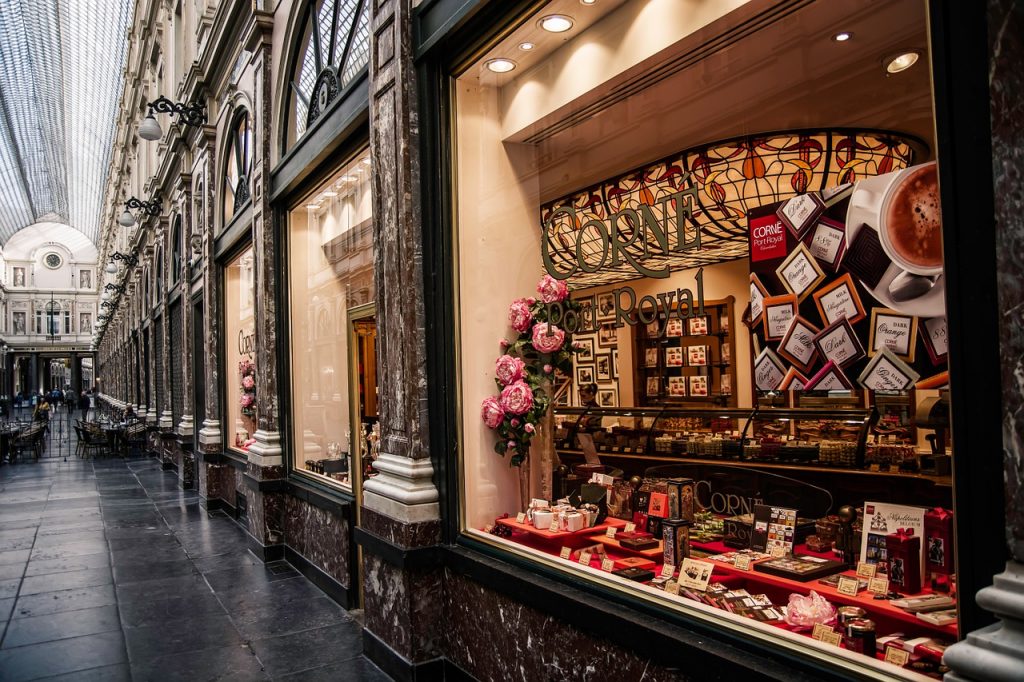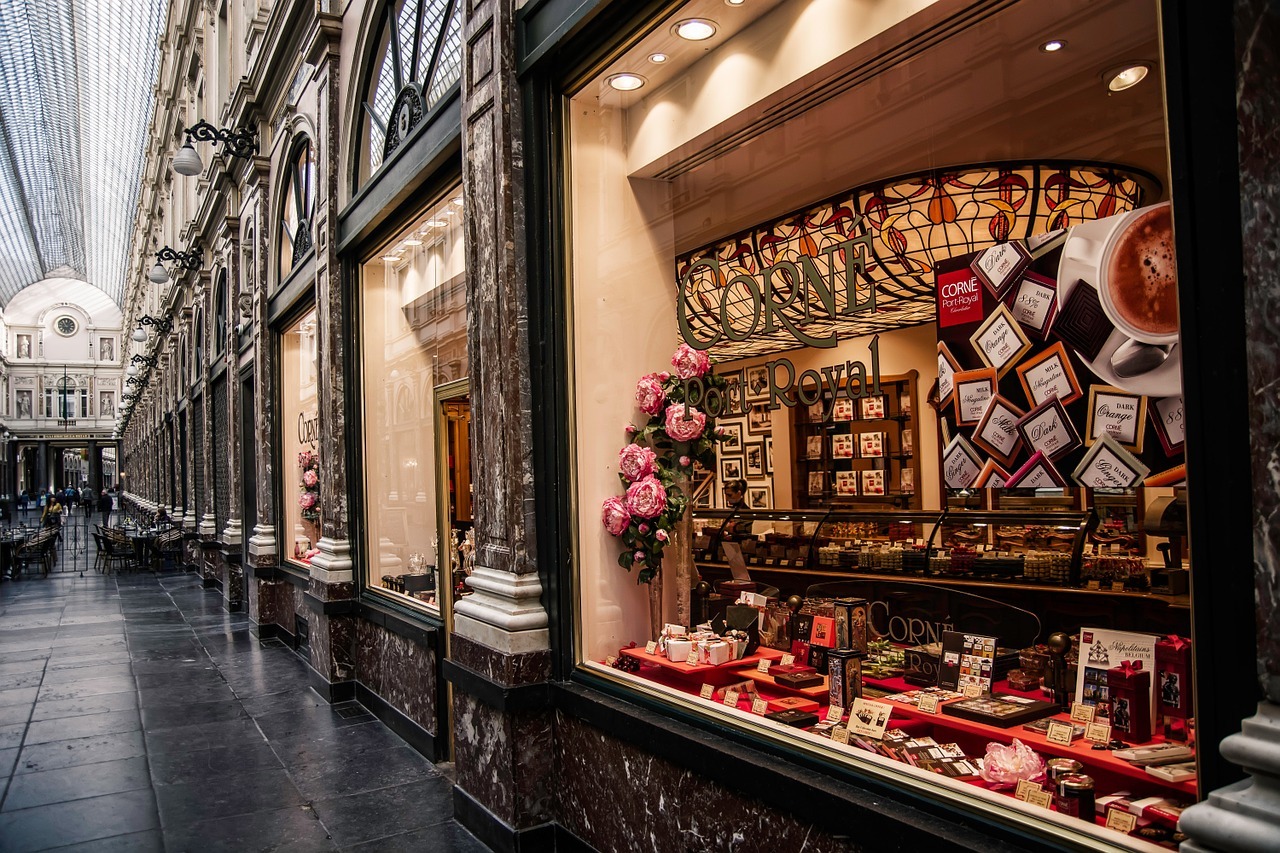 Brussels Atmosphere and Approach
Once you've arrived in Brussels, for whatever reason, your avenues for exploration are endless. While Uber is technically banned in Belgium, the ride-sharing service is alive and well alongside traditional taxi services. Metro stations are rarely more than a few hundred meters away, and busses and trams fill the gaps to the farthest reaches of the region.
For those more independent, car- and bike-sharing stops are scattered throughout the city; a word of warning: European streets are much more narrow and convoluted than those in North America. On top of that, in every corner of the city lies captivating architecture and culture; scenes best captured on foot, given the small size of Brussels. Given the dynamic history of the city, a diverse array of important buildings litter the city, with Art Deco and Art Nouveau dominating the scene.
Ultimately, Brussels is a city with a large population of wealthy individuals in business, finance, and politics. Along with them comes a substantial cohort of younger, well-paid individuals that support the vast machinations of the European capital.
Aside from the impactful and memorable architecture, both locals and tourists can rely on the high quality of at least one thing: food.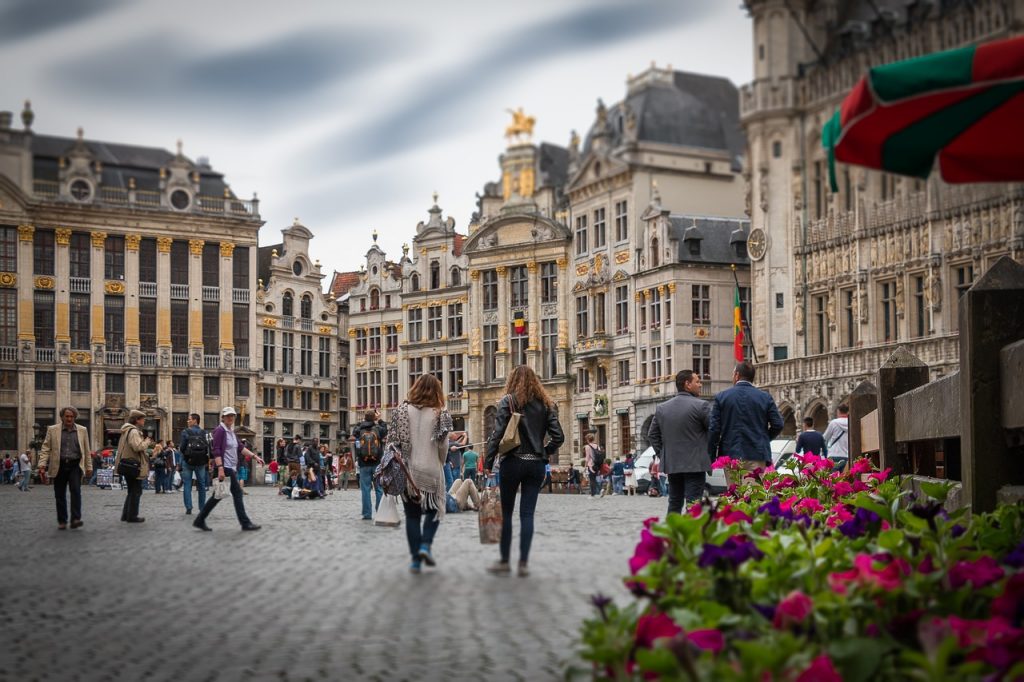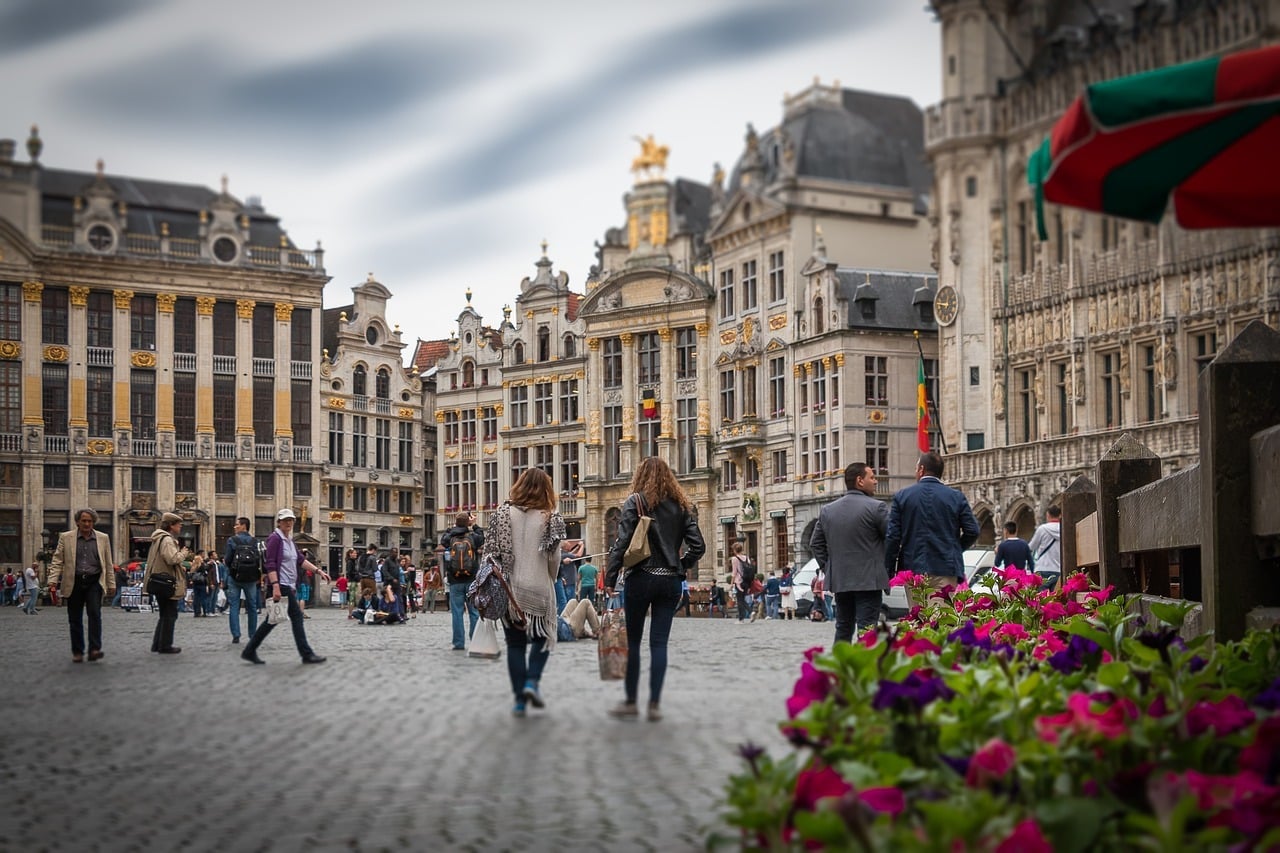 Culinary Attractions In Brussels
If there is one thing that binds the disparate populations and communities of Brussels, it would be food. It plays host to the best that both Belgium and Europe has to offer.
Specialties from around the world are prepared from street carts to 3-star fine-dining establishments. If you only have an hour to spend in Brussels, the best bet is to spend it eating.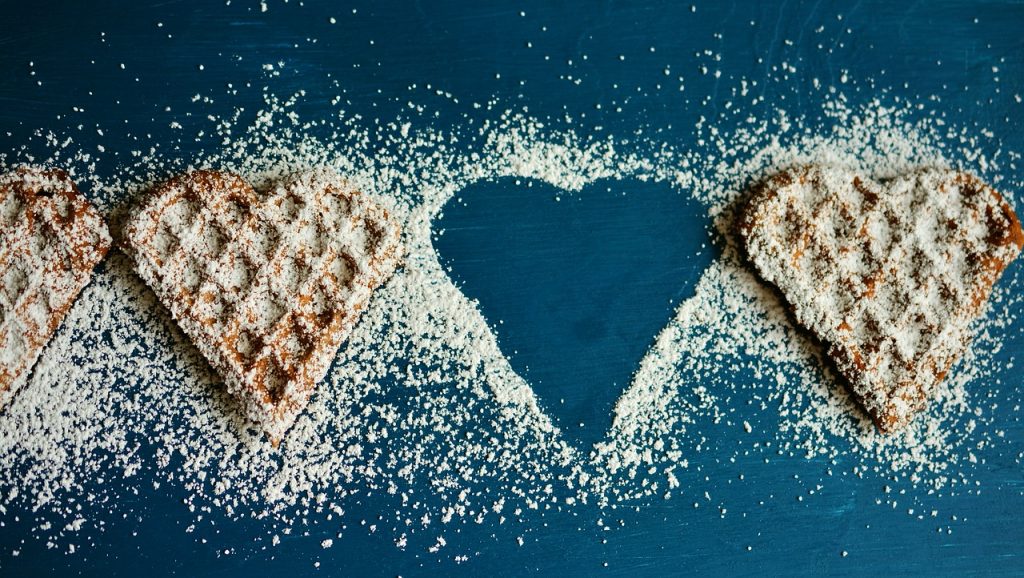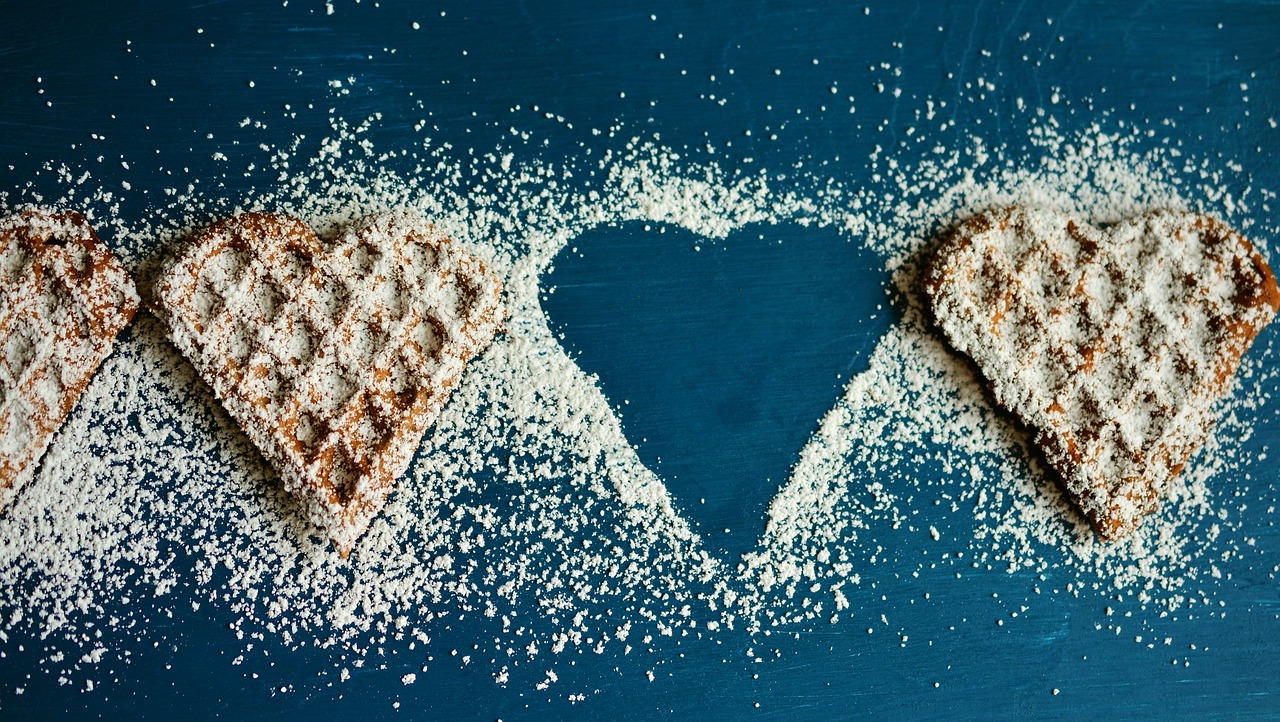 Given the central and international nature of the city, Brussels will likely be able to provide you with your culinary craving. First and foremost, Belgian specialties are found on every block: waffles, chocolate, french fries, and beer. From the airport to the city center, these icons of Brussels are readily available from vendors and connoisseurs alike.
Aside from what the Belgians consider 'the basics', Brussels is home to over 180 Michelin-starred restaurants, with six laying claim to a two-star status. Many of these establishments are within walking distance of the center with routes showcasing diverse architecture and expansive green spaces.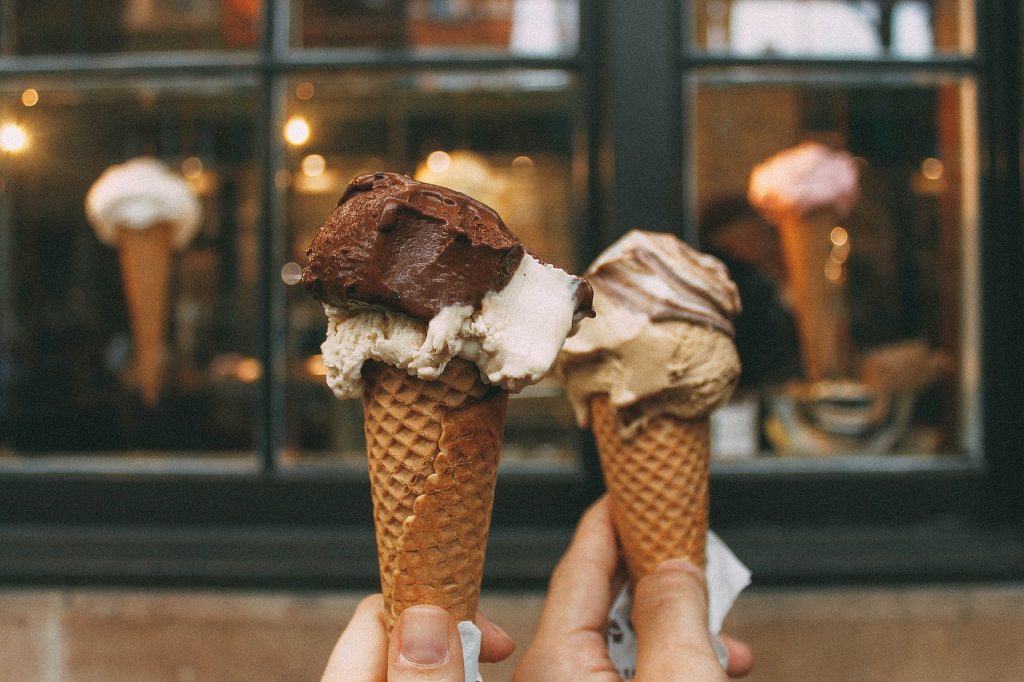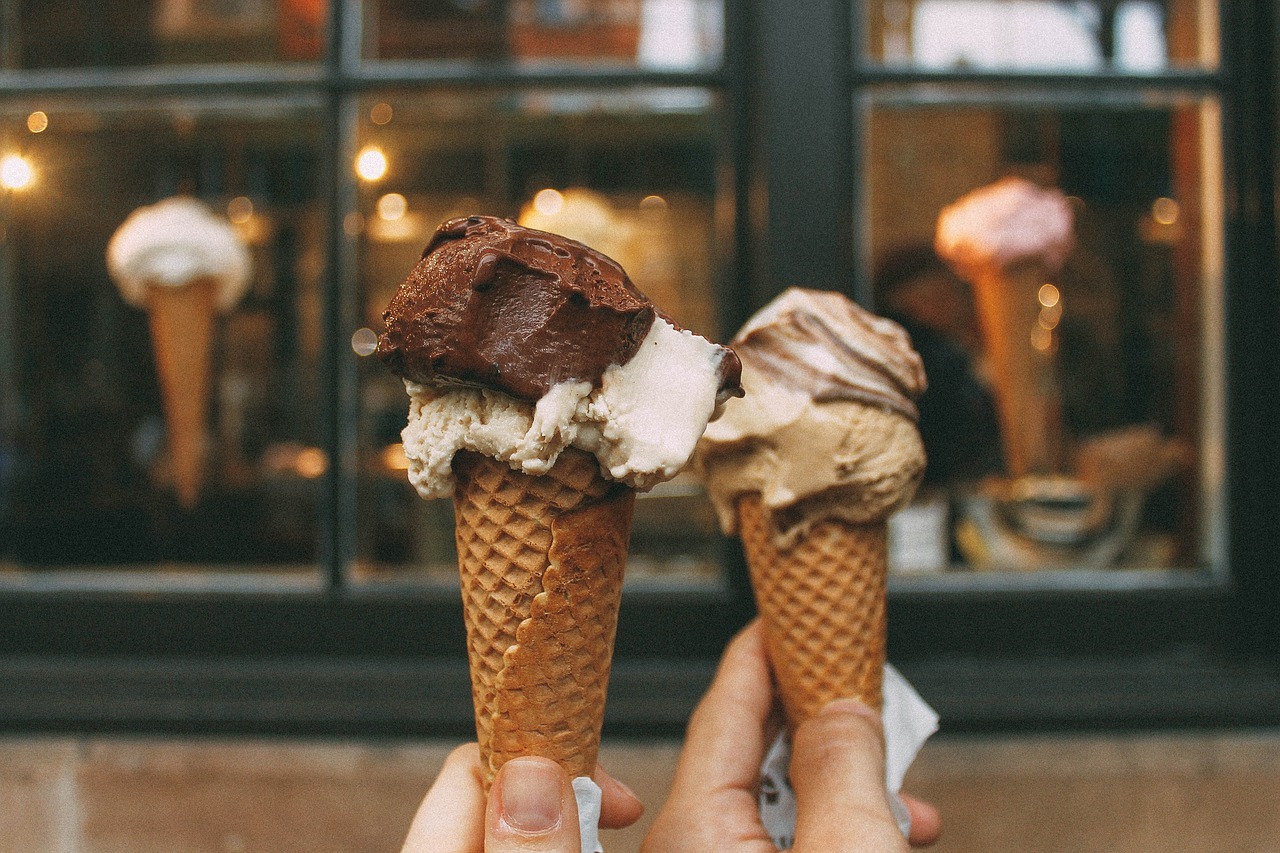 Cultural And Historical Landmarks Of Brussels
Brussels boasts diverse and integrated building styles throughout the city. Alongside, there are a few iconic figures of both Belgian and Brussels culture. The Grand Place is an ancient fixture of the great city, with a square surrounded by medieval buildings only accessible by foot through narrow alleyways.
If your timing is right, you may find the courtyard with a full carpet of flowers, an event that only happens once every two years.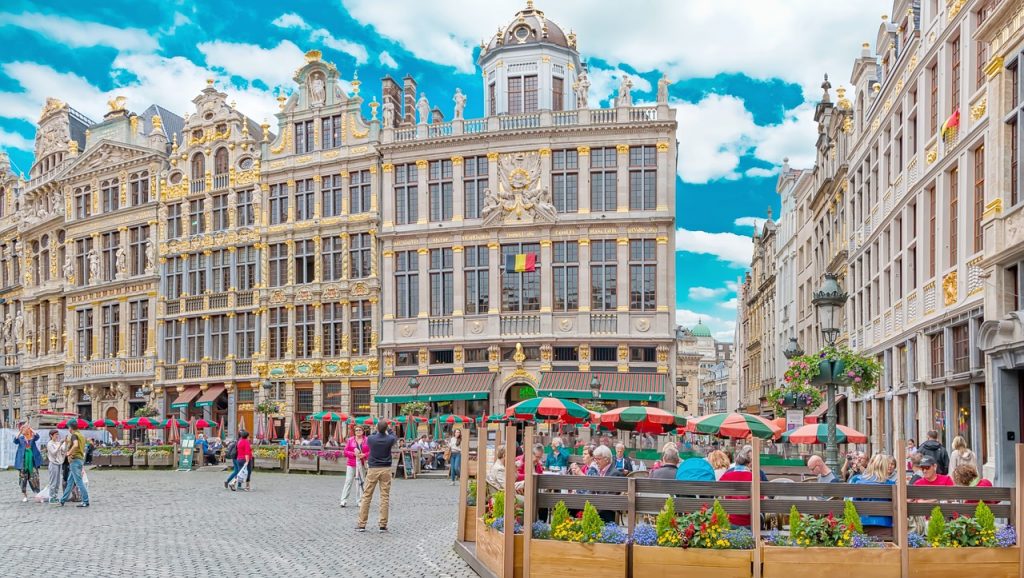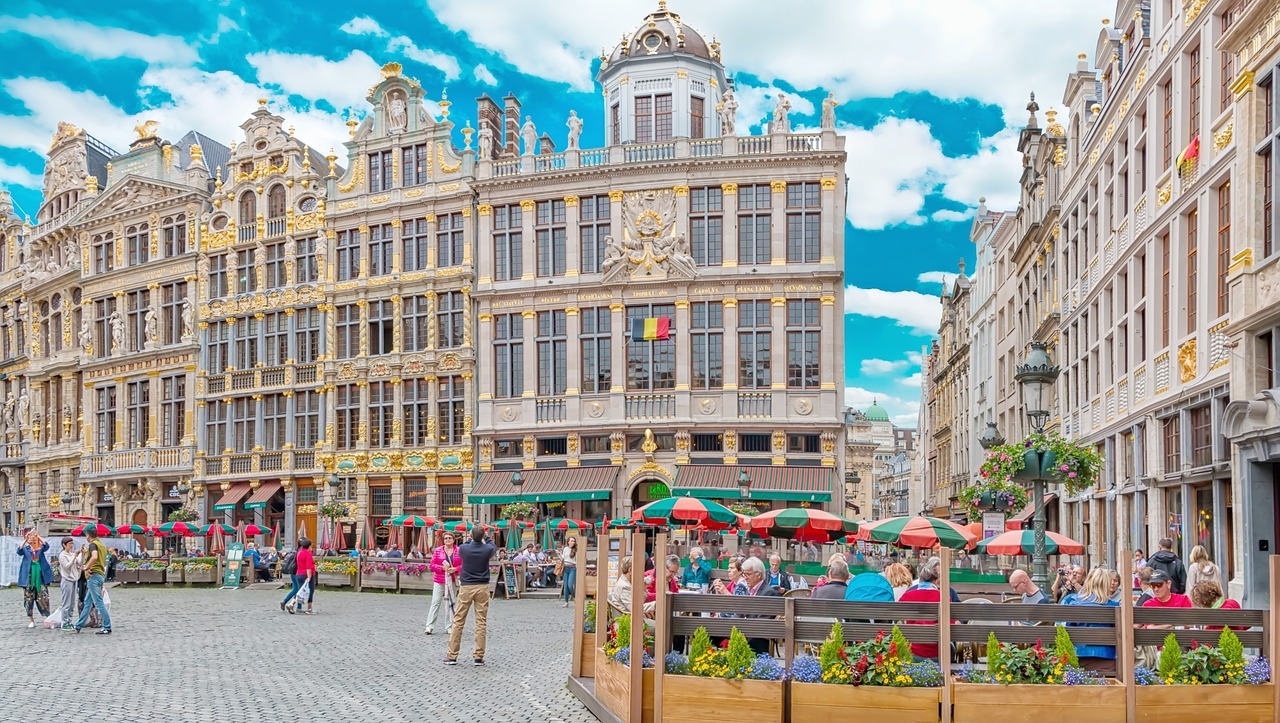 For a cheekier spin on cultural appreciation, the 'mascot' of Brussels presents itself as a statue of a young boy urinating.
Believed to be around 400 years old, Mannekin Pis has been designated the unofficial symbol of Brussels and is considered a light-hearted joke amongst locals. While it may be difficult to find without a guide, he's joined by two even more esoteric compatriots: Jeanneke and Zinneke, the 'pissing' girl and dog, respectively.
Finally, for those seeking to escape the busy city center and see all the highlights of Brussels, an international treasure lies to the North. Iconic from its first days in 1958, it was constructed for the World's Fair to welcome the coming of the Atomic Age. The Atomium is a model of an iron crystal, magnified over a billion times. You can ascend over 100 meters of steel to enjoy a snack or beer at the top, a rare example of functional art.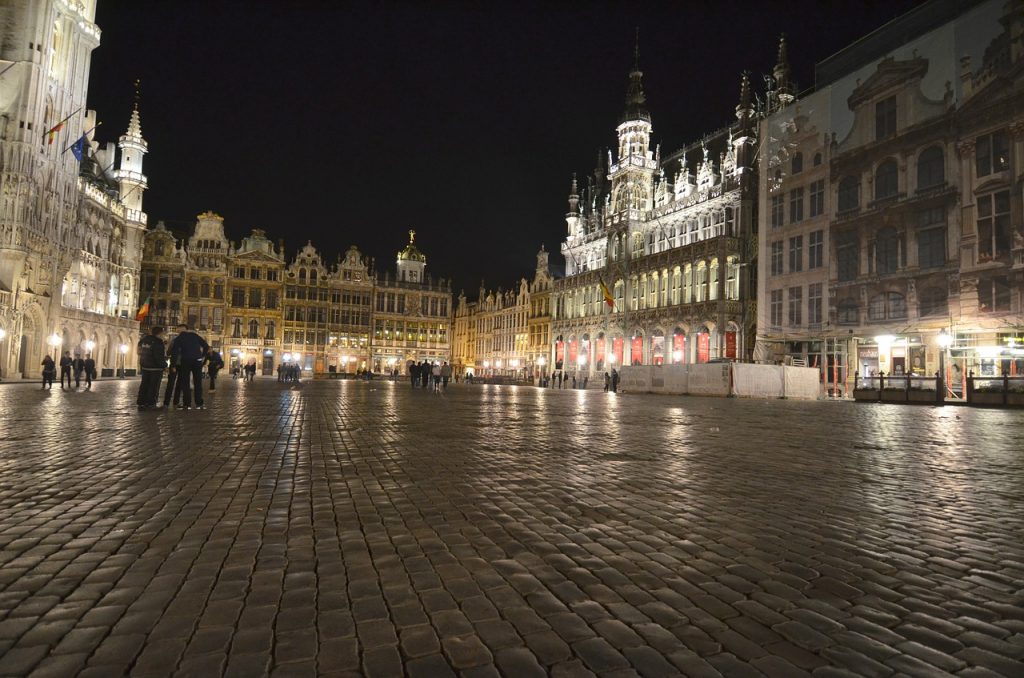 Brussels In A Day
Regardless of how you arrive, or how long you stay, the best way to appreciate the city of Brussels is to eat. Despite the name, French Fries are a Belgian invention and are often considered the best in the world. Waffles, chocolate, and beer provide an indulgence for anyone's tastes.
Thankfully, you need not stray far to sample some of the best wares the country has to offer.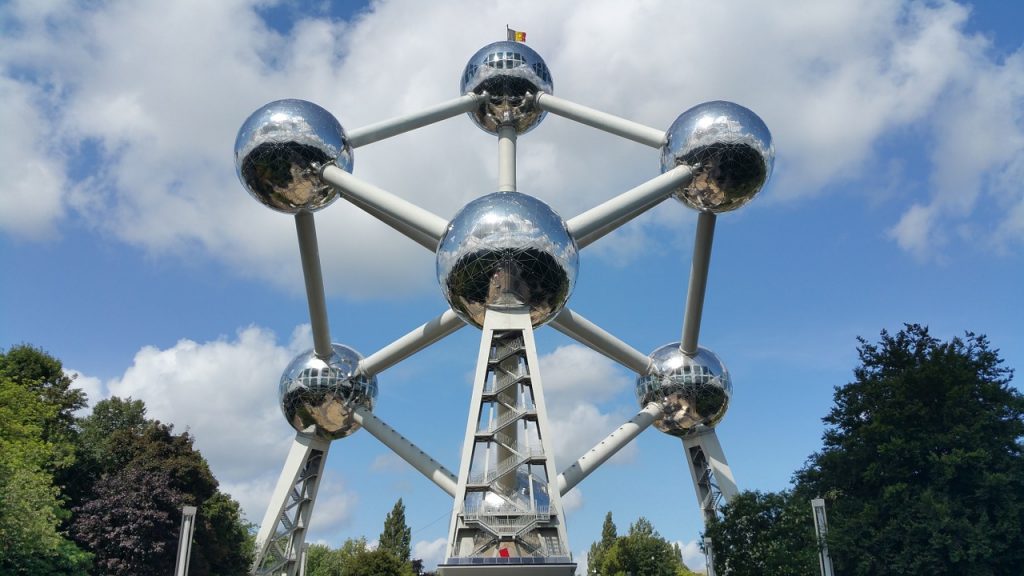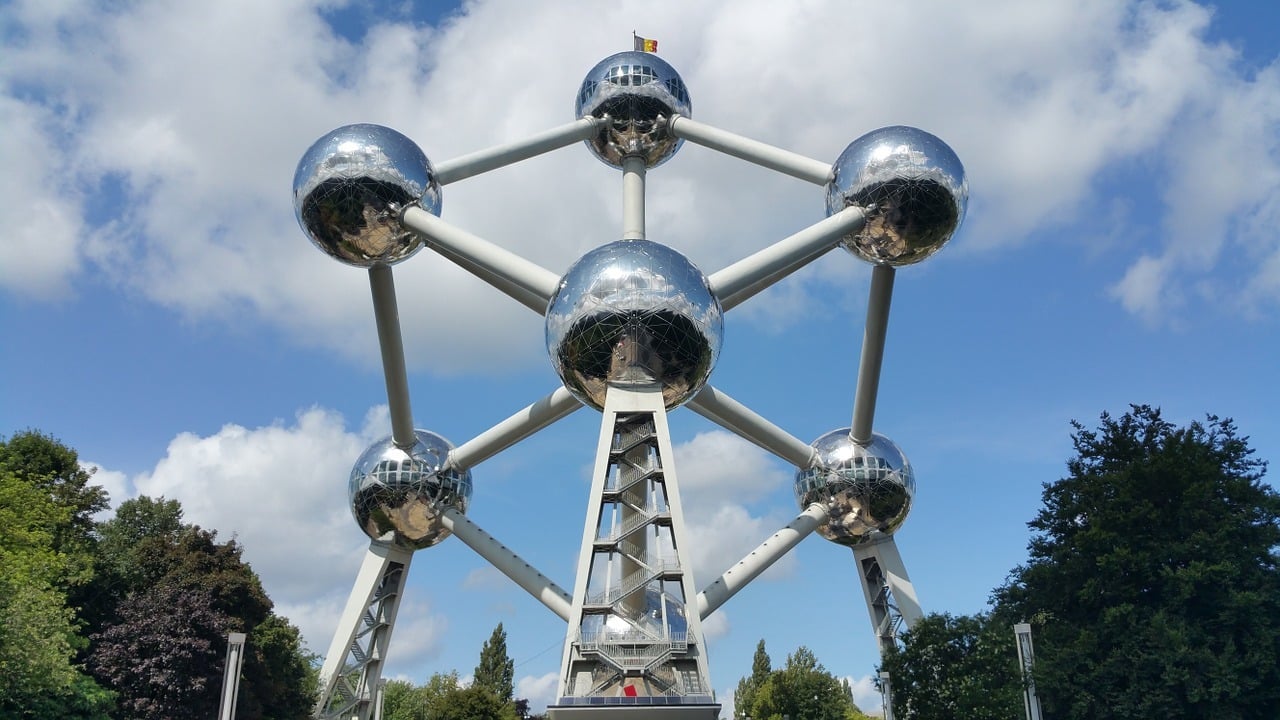 For those with more time on their hands, or staying a few days, a shortlist of attractions provides a comprehensive experience of the city. For those seeking a more nocturnal lifestyle, the nightlife of Brussels is alive and evolving like many European cities. High-end and esoteric frame the edges of your options in this dynamic city after dark. Whatever you get up to, the walk home will always be enjoyable, with some sections feeling like a walk through history.
For those seeking the answer to what are the things to do in Brussels in a day, the possibilities have something for everyone. From an hour to a week, you'll be sure to be well-fed and satisfied with food and drink. Only a few hours are needed to see the landmarks and highlights of the city, with something interesting around every corner.
Brussels is rarely a travel destination, but it is one of the best cities to spend a few days while progressing on your journey.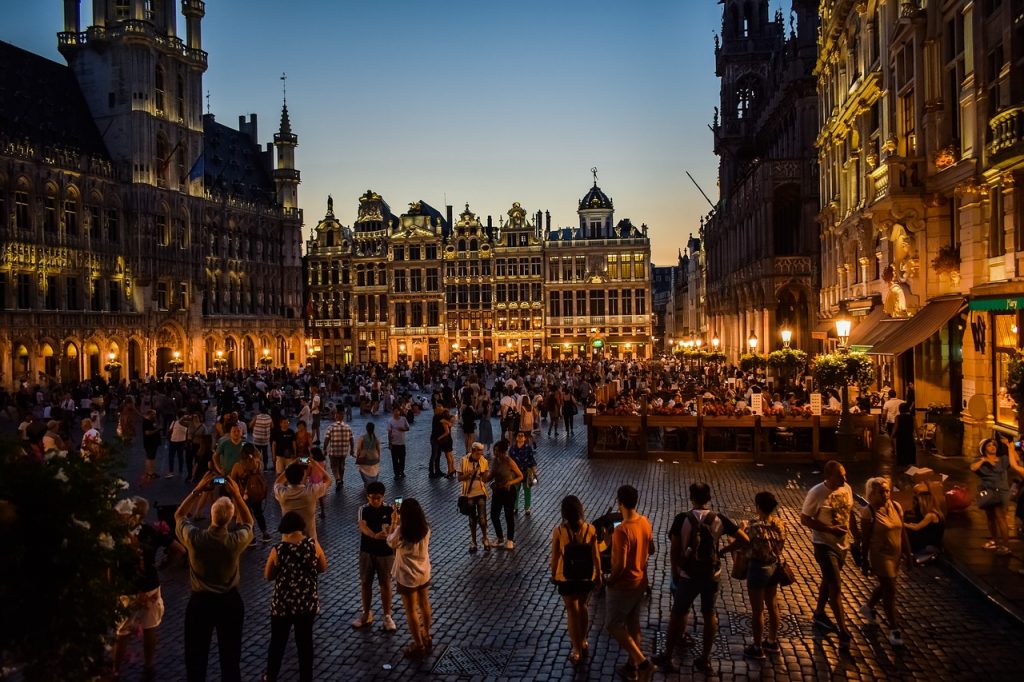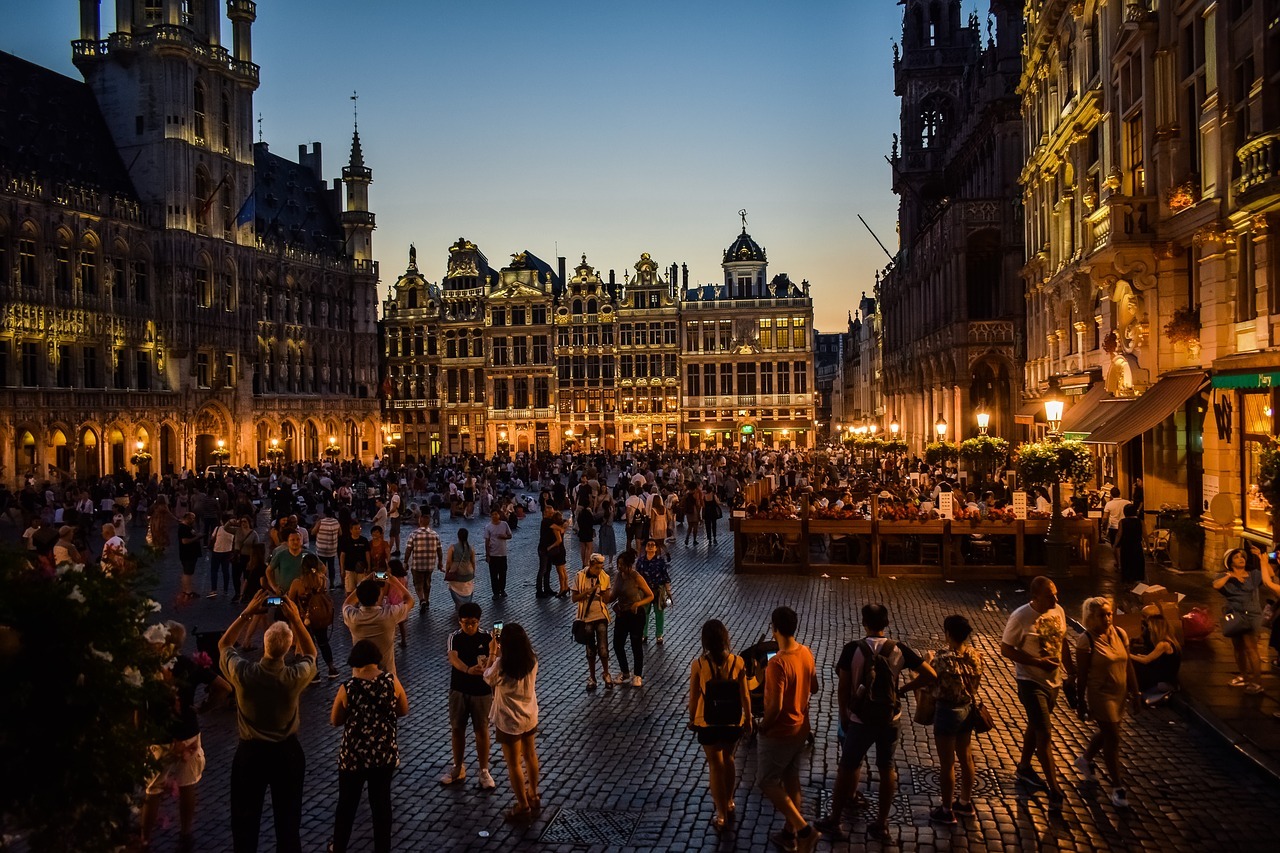 Further Things To Consider Before Any Adventure
Now you're all set and prepared to explore our big wide world, why not sort out everything else out all in one go? If necessary for your travel plans make sure you have brought proper travel insurance, protected your privacy by getting a secure VPN, compared all the top hotel booking sites to find just what you're after, reserved an unbeatable rental car price and - of course - booked the best flight deals!
Or maybe just forget it all and go for a last-minute cruise or effortless tour instead?
Many budget travelers (including me) indulge in worldwide airport lounge access, so we can experience luxury while still slumming it in economy. Naturally, we would never leave home without a more general travel guide since we couldn't possibly cover everything here!
Just add an adventurous attitude and plenty of smiles - they go a long way - and that about covers it all! Now go out, find your own path and don't forget to share your best inspiration stories with me on Facebook, Twitter, and Instagram...I'd love to hear from you!