Amsterdam is a unique and charismatic city with hundreds of reasons to visit. Aside from its reputation as the 'Cannabis Capital of Europe', it is also the capital and most populous city of the Netherlands.
The city hosts over 20 million tourists per year, with the vast majority only spending the day.
Amsterdam is small and flat, easily accessible by foot, bicycle, or a plethora of public transport. Many arrive by train, with the vast station opening into the heart of the city.
Most of the highlights of this cultural hotspot can be seen even if you only have one day in Amsterdam.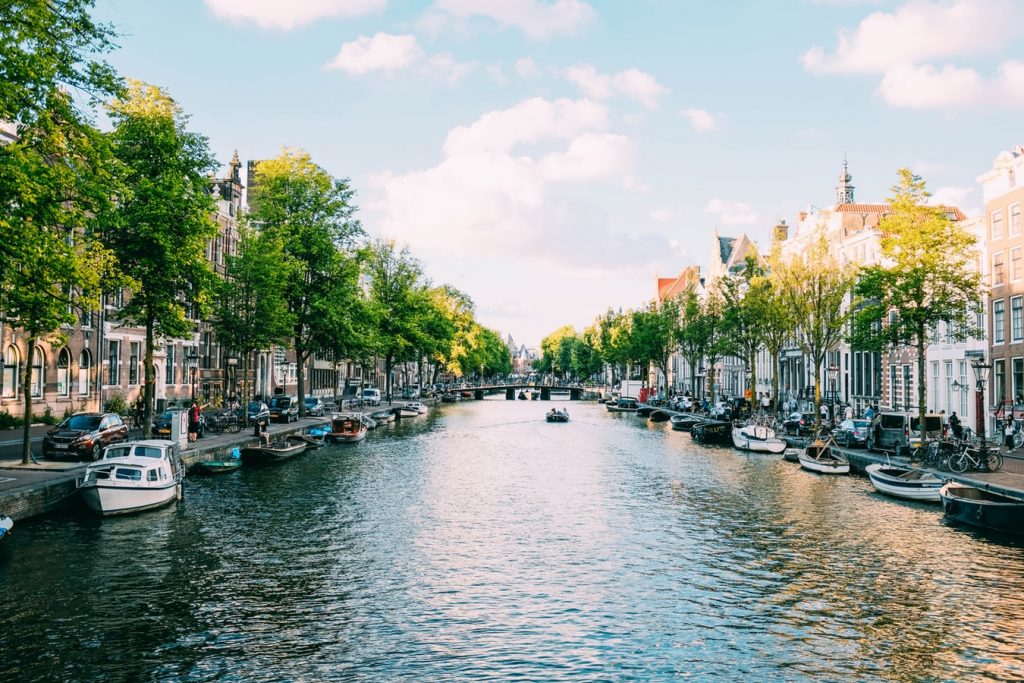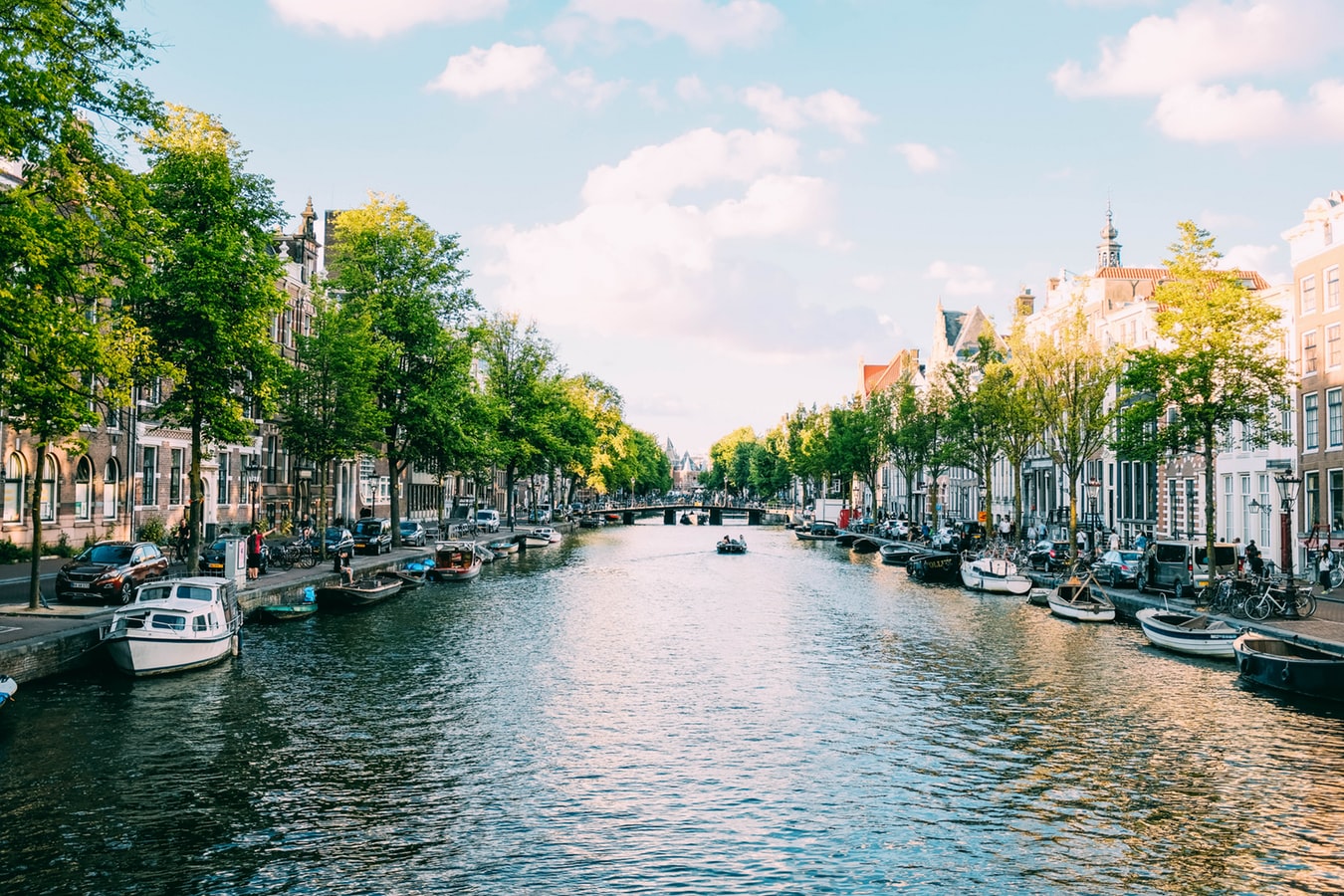 What To Do In One Day In Amsterdam | The Ultimate 24 Hour Guide!
History And Character Of Amsterdam
Amsterdam originated as a fishing village in the 12th century. The oldest building still standing dates to 1213; the Oude Kerk (Old Church) is the centerpiece of De Wallen, now known as the Red-light District.
The city steadily grew, with a population explosion in the 17th century – the Dutch Golden Age. As a major European center for finance and trade, it was one of the most important ports in the world, and by far the wealthiest occidental city.
During this time, Rembrandt was making is mark on the city and art as a whole, arguably one of Amsterdam's most noted residents.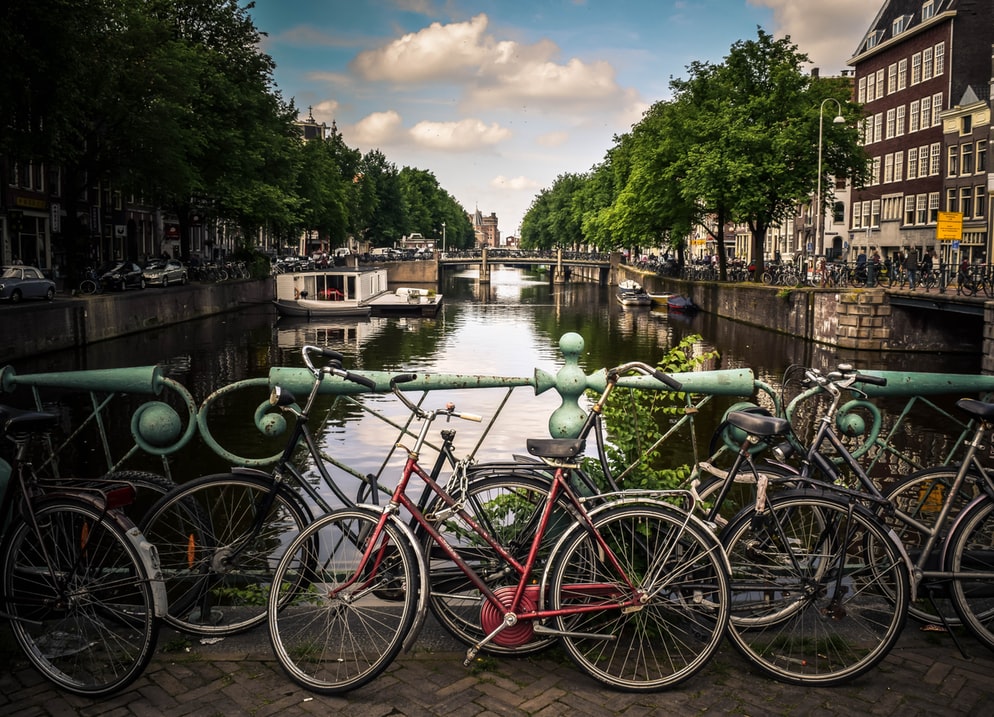 More than 100 kilometers of Canals, called the Grachtengordel, were built primarily during this golden period. These passages into the heart of the city facilitated the massive trade that drove Amsterdam's growth. They're now a recognized UNESCO world heritage site, along with the iconic gabled houses that typified the Dutch Renaissance style.
Stepped-gable roofs are seen all around the historic parts of the city, the consequence of vast, planned expansions over the last 200 years. This growth brought immigration, business and wealth, housing such citizens as Vincent van Gogh, the golden boy of Amsterdam.
While the World Wars weren't kind to the region, with Anne Frank's story unfolding in the city, it was rebuilt to the Alpha World City it is today.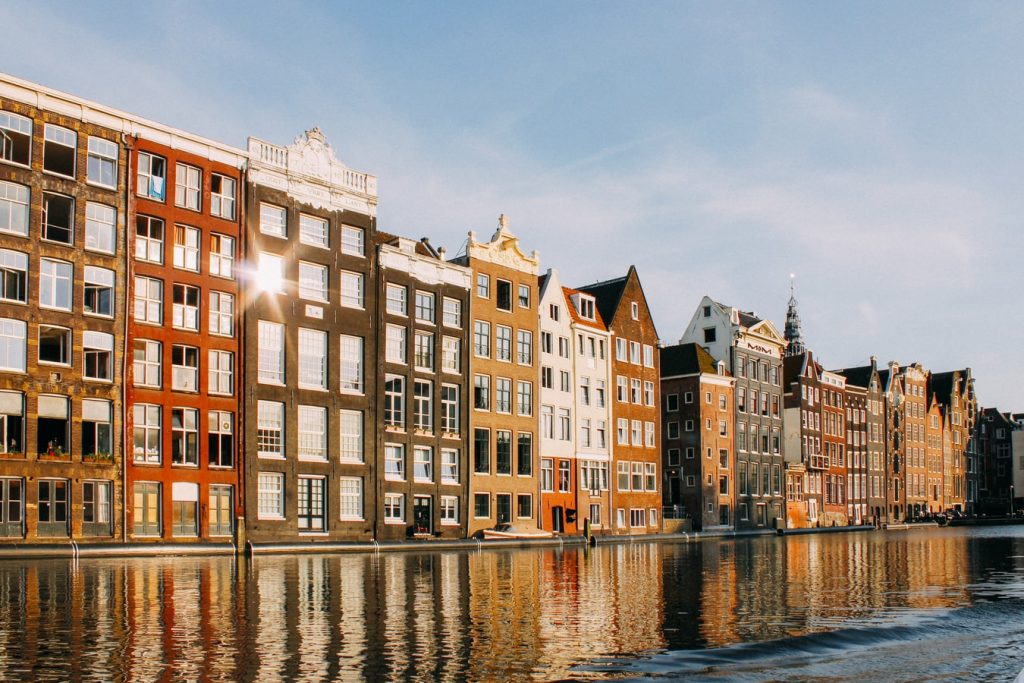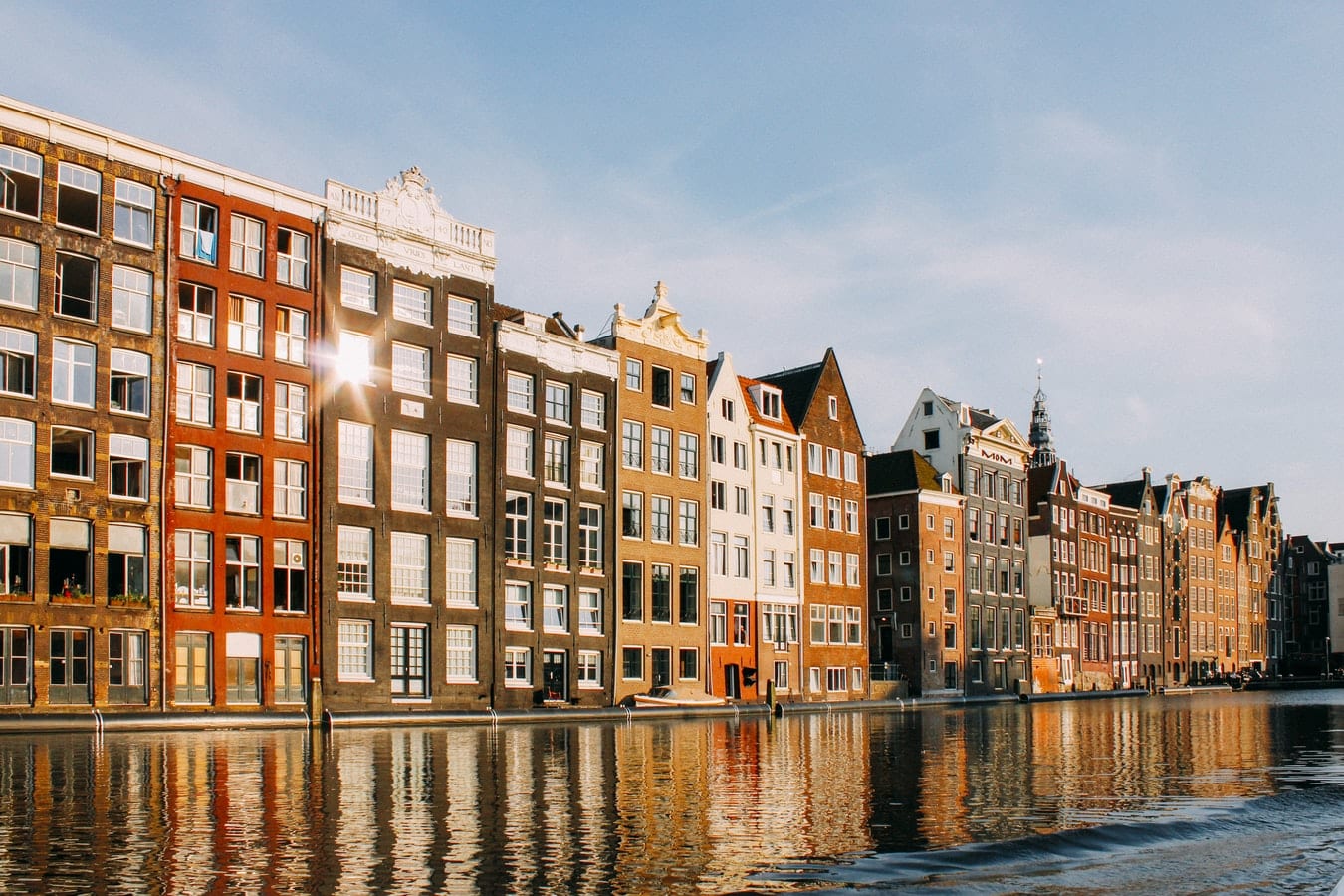 Geography And Climate Of Amsterdam
Amsterdam is situated on the banks of the Amstel River, from where it gained its name. It forms part of the vast network of waterways in the region, connecting all the way out to the North Sea.
This proximity to water on nearly all sides results in a generally oceanic climate. Amsterdam boasts mild weather year-round, but precipitation abounds. Snow is rare, but rain is frequent; the summers often provide at least a few weeks of sun and warmth.
Like most of the surrounding 'low countries', the concept that gave the Netherlands its name, Amsterdam is very flat. The strongest inclines you're likely to encounter are the bridges that span the plethora of canals. This makes the city ideal to explore on foot or by bicycle; it explains the fact that there are more bikes in the city than residents.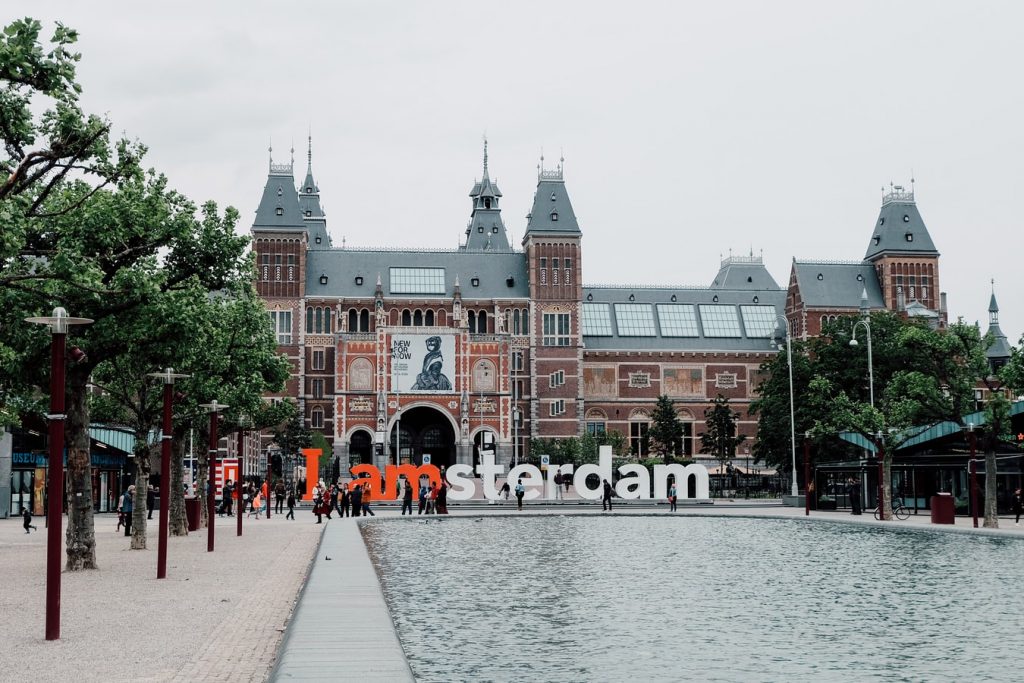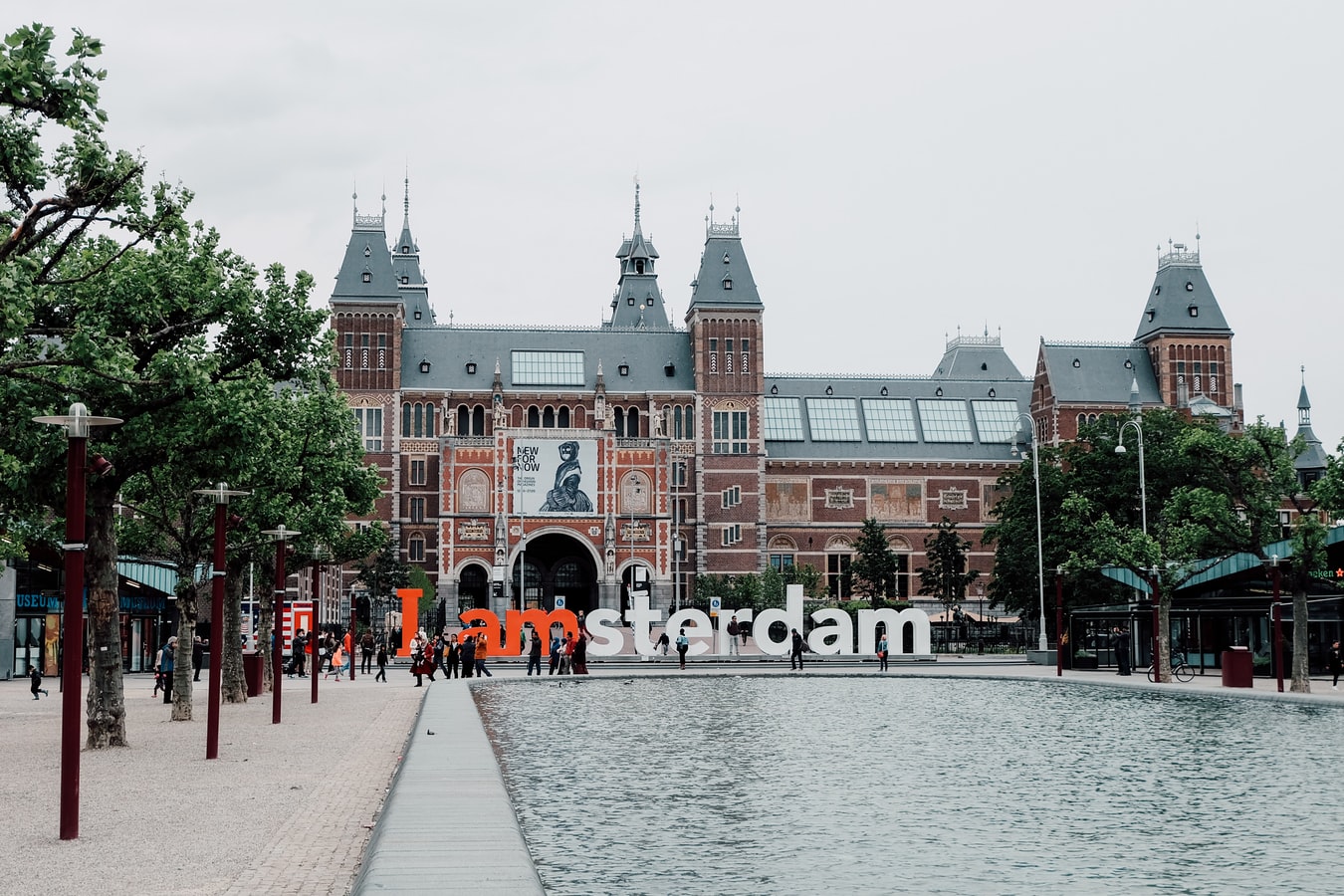 Atmosphere And Approach To Amsterdam
Amsterdam is consistently rated one of the best cities to live in globally, along with ranking on many 'Top 10 Tourist Destination' lists. The city hosts over 20 million tourists per year, drawing frequent comparisons to the likes of Venice. The vast majority of visitors only spend one day in Amsterdam.
Even with many tourists leaving by sunset, the city is known for its nightclubs (or discotheques) and nightlife. Leidseplein is home to the world-renowned Paradiso and Melkweg. Some of the biggest names in EDM made their name in Amsterdam, namely Tiesto and Armin van Buuren.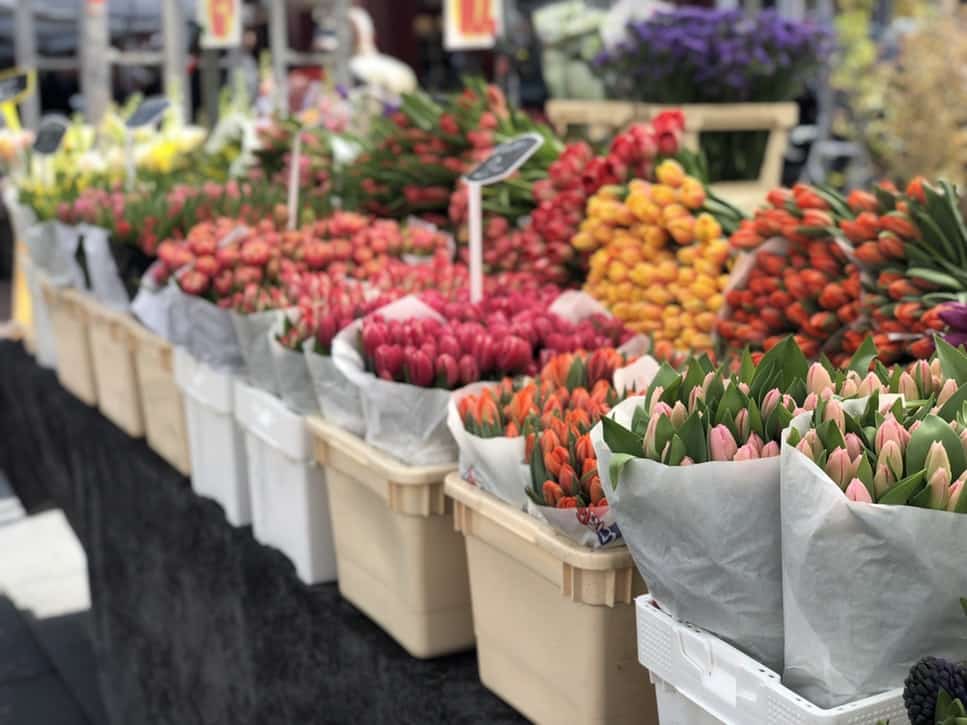 Outside the discotheques, the music and vibrancy extends into the streets and public places. Amsterdam stages over 150 festivals every year, ranging from music to flowers to food. Their Pride festival, usually in late July, displays one of the more unique parades in the world: floats that actually float, down the canals of the city.
Pride exists year-round in the LGBTQ community centered around the Reguliersdwarsstraat, always ablaze with rainbow flags as far as the eye can see. From cafes and bars, to sex-shops and bookstores, everything is gay-focussed or at least very gay-friendly.
The rest of the city is equally festive, abounding with shopping streets, outdoor markets and a panoply of street vendors. Perhaps one of the best ways to see the city, is to avoid the streets altogether: boat tours through the canals are frequent and offer views that can't be seen any other way.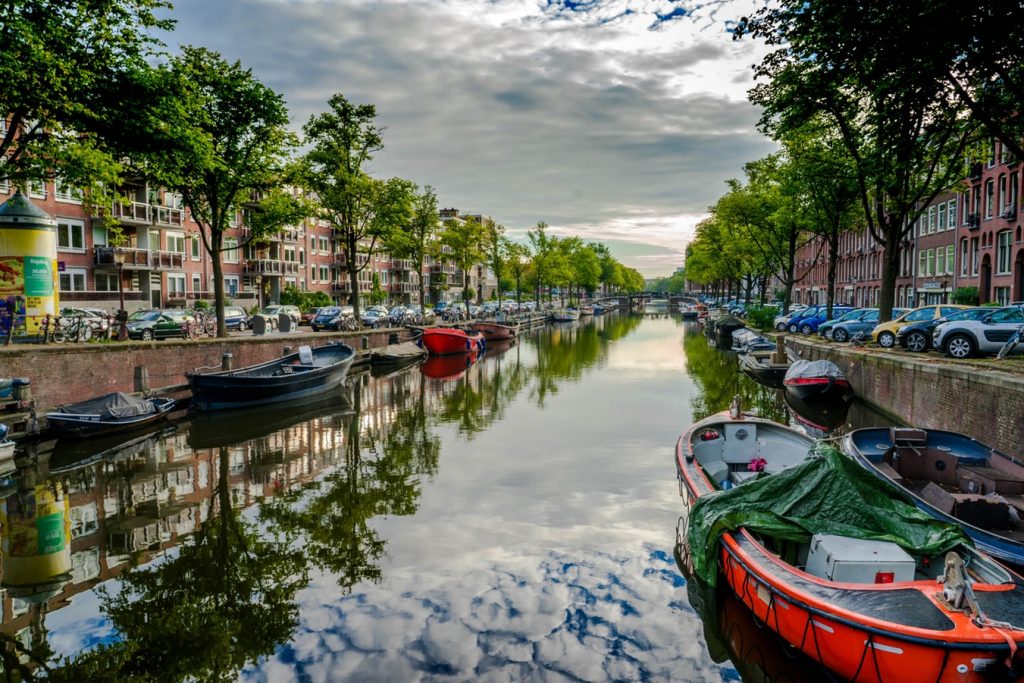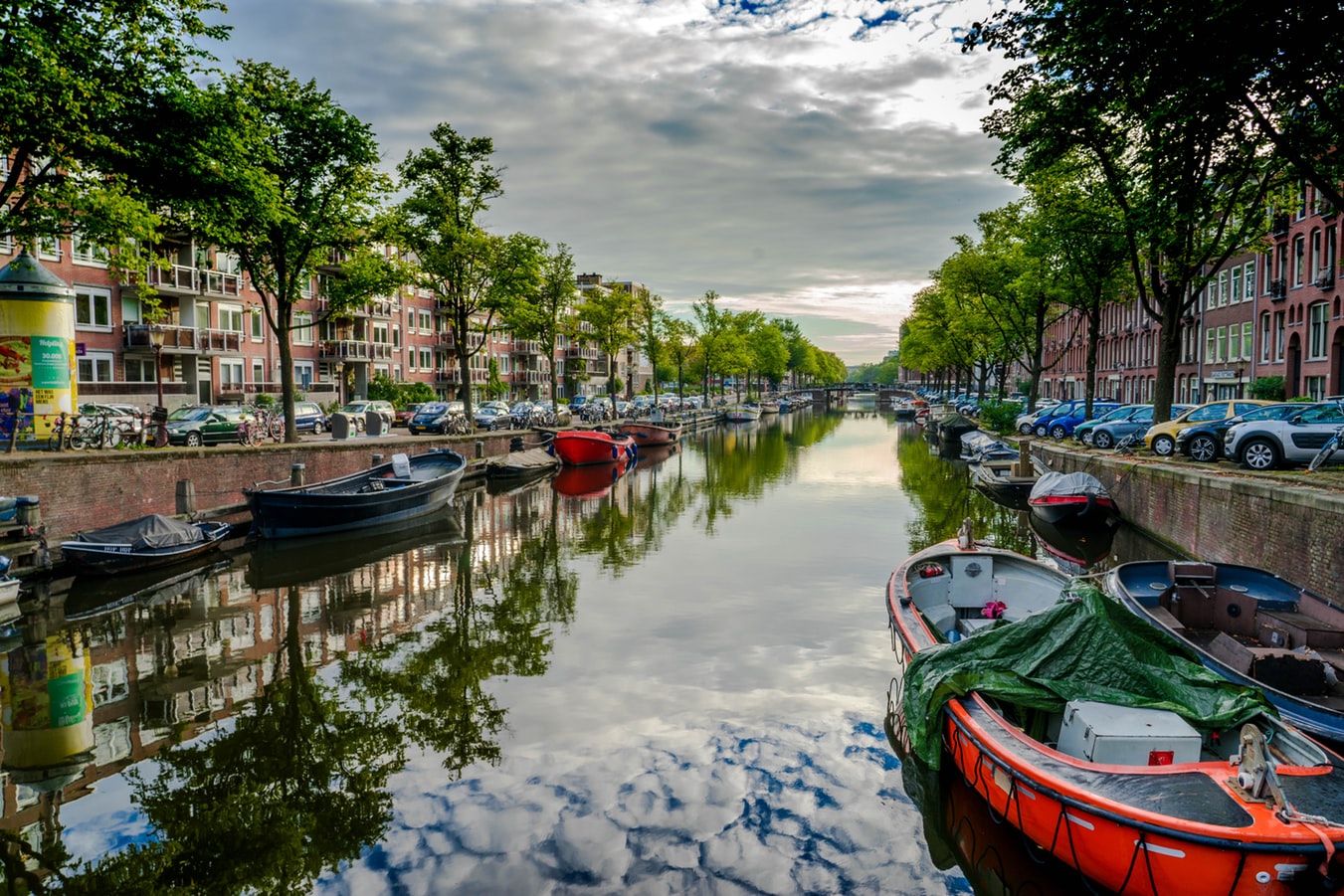 Culinary Attractions Of Amsterdam
Amsterdam isn't so much about where to eat, but more about what to eat, while you're there. Like many other large European cities, it still has a selection of over 25 Michelin-starred restaurants. The true heart of Amsterdam cuisine, however, is found in the bars and pubs along the canals.
Nearly all meals, after breakfast, are accompanied by a beer; the green bottles and red star of Heineken, the local offering, are hard to avoid. Their original brewery, dating to 1864, has been turned into an attraction, the Heineken Experience Museum. Amstel is also a local favorite, named for the same river that runs beside the city.
Amsterdam is the perfect place to sample the local and national delicacies and treats. Strong beers emanating from Belgium and Germany have honed the craft of snack foods, with mouth-watering fried selections:
Bitterballen are meat and gravy filled balls, dunked in oil until golden brown
French fries themselves were invented in Belgium, with the expertise obviously sent north
Try your fries with kibbeling or lekkerbekje for the Dutch version of fish and chips
For a sweeter take on junk food – fried balls of dough, called oliebollen, are commonly served with powdered sugar or lemon.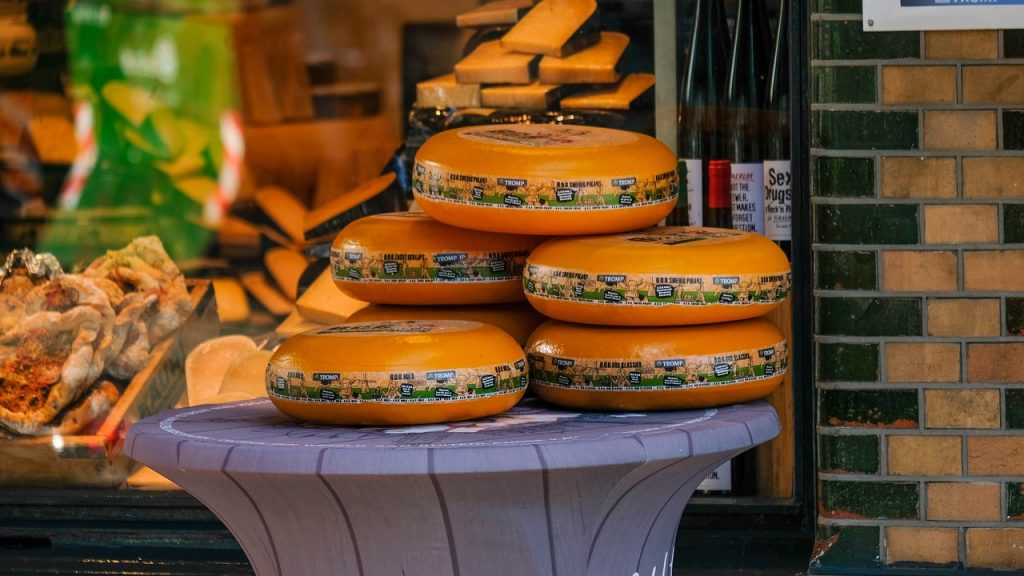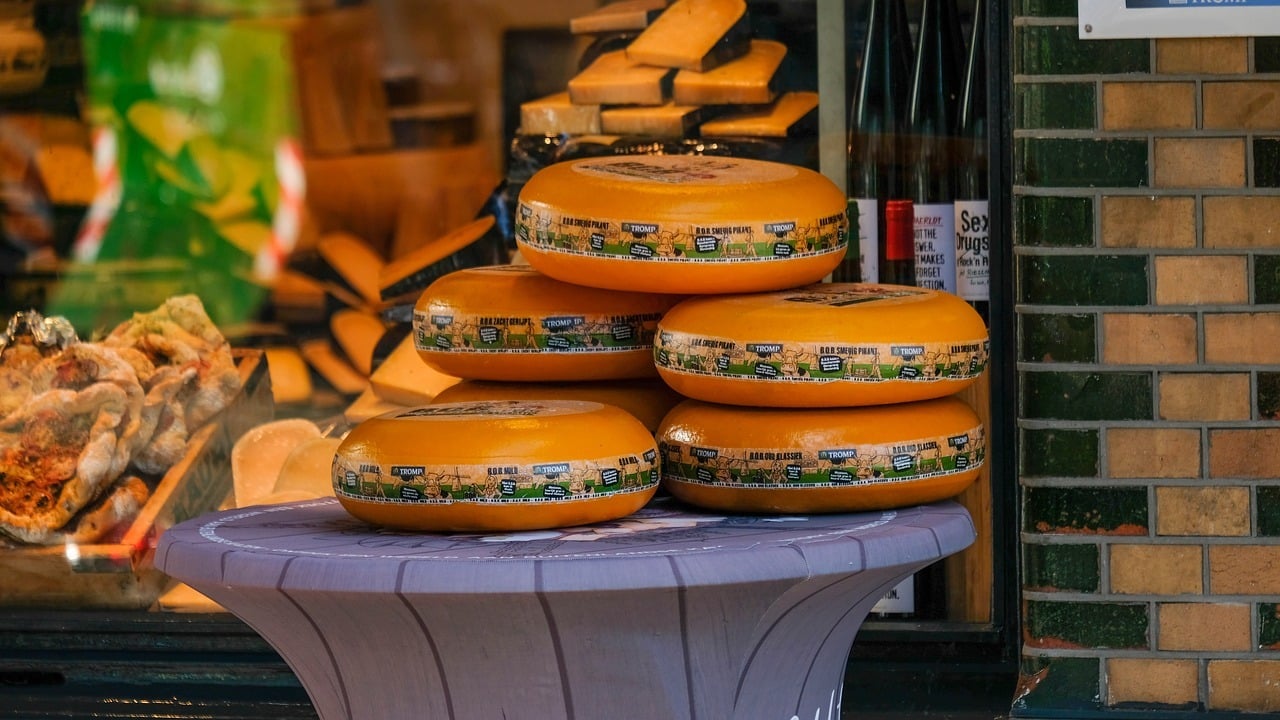 Amsterdam In A Day
If you only have a few hours in Amsterdam, the cannabis coffee-shops are often the first, and sometimes the only, stop worth making.
If you'd rather avoid this particular aspect of the city, De Wallen, or the red-light district is truly a unique location for a stroll, especially at night.
Red-light District (De Wallen): A small region of Amsterdam, with a very big character. It's an area where prostitution is legal if certain rules are followed. Brothels are made of many small rooms, with large windows looking out onto the streets. The red lights that illuminate the rooms gave this neighborhood its name, and back-light the selection of men and women waiting in the windows.
Royal Palace of Amsterdam: For a more family-friendly option, the Royal Palace of Amsterdam is only a few blocks away. The magnificent building served as a city hall during the Dutch Golden Age. The palace was home to Napoleon's brother until control was assumed by the Dutch Royal House. A renovation ten years ago has made the venue resplendent and open to visitors.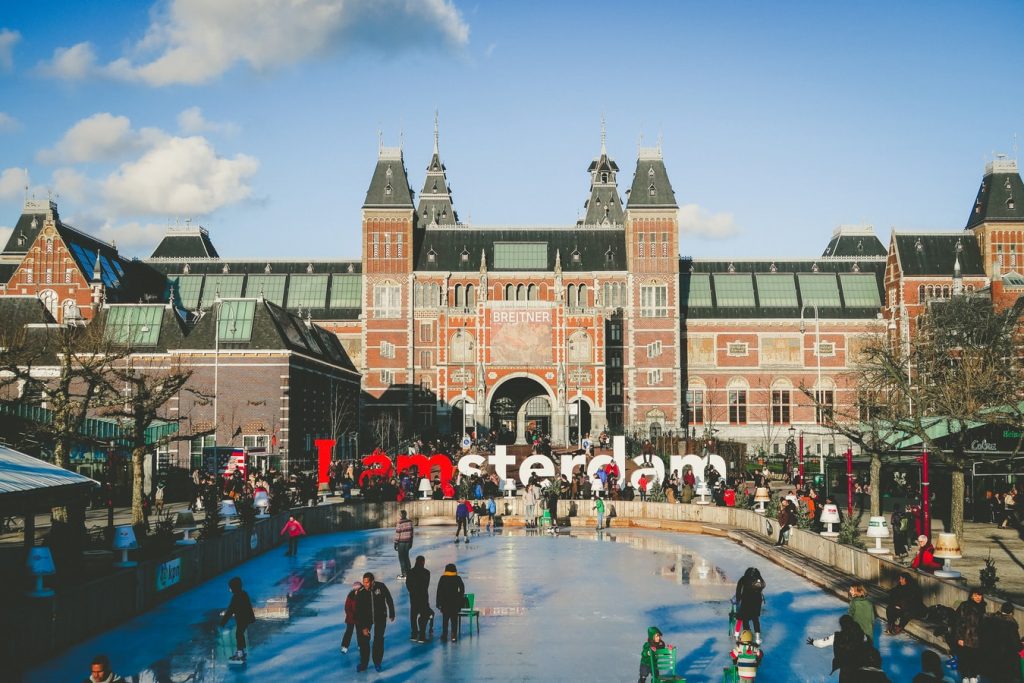 Anne Frank House: Near the outskirts of Amsterdam proper, over a half-dozen bridges, lies the house where Anne Frank's saga took place. Her wartime diary describes how she and others hid in a small attic to escape Nazi persecution. Along with preserving their hiding space for viewing, the museum has a permanent exhibition on Anne's life, as well as temporary exhibits.
Leidseplein: Heading south towards the Museum District in the southern part of Amsterdam, you'll find yourself in the vibrant Leidseplein. This square caters heavily to tourists, with well-known clubs, restaurants, and coffee-shops.
Cafe Brecht: A classic European cafe that feels like you've taken a step back in time. An incredibly eclectic vibe seems to make their carefully crafted cocktails taste just that much better. They offer German-inspired drinks and atmosphere, along with classic cafe offerings for a small lunch.
RIJKS: RIJKS is a very convenient location for lunch if you're pressed for time. It's housed within the Rijksmuseum itself; you will need a reservation to ensure some of the only 140 seats. It received its first Michelin star in 2017, under the stewardship of Dutch chef de cuisine, Joris Bijdendijk.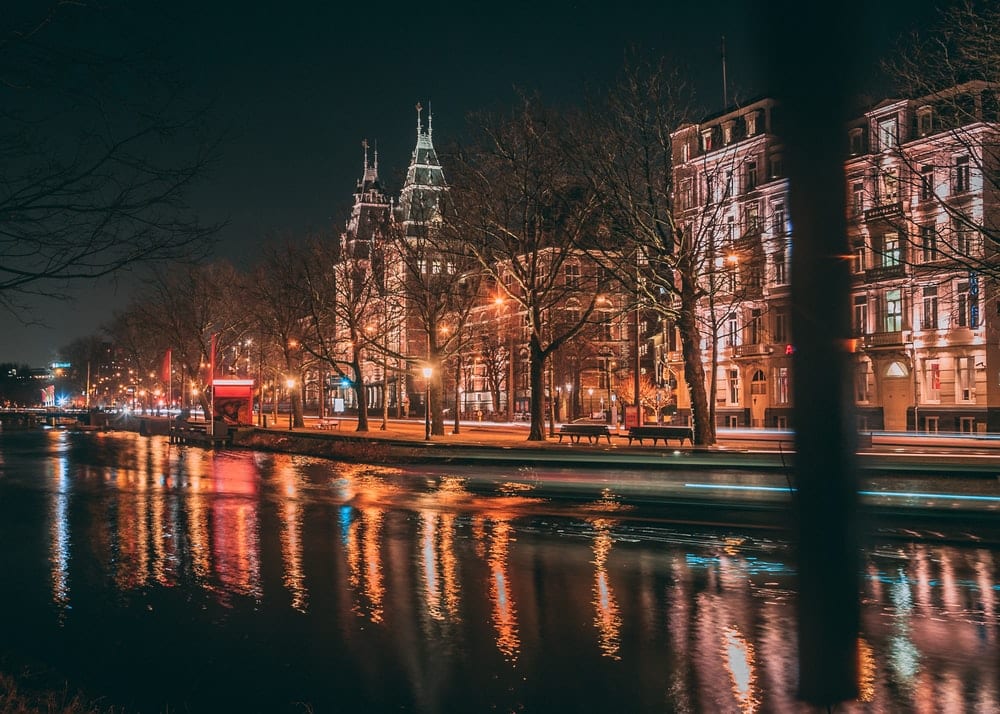 Museumplein: – Wherever you may find yourself in Amsterdam after lunch, the Museumplein is rarely more than a few blocks away. It is home to Amsterdam's most prestigious and visited institutions, known around the world. The single square leads to three massive museums that could satisfy days and weeks of interest.
Rijksmuseum: Home to the largest collection of classical Dutch art with nearly 1 million collected objects and over 8000 on display. Many works by Rembrandt are the centerpieces of the institution, especially The Night Watch. After a 2013 renovation, the Rijksmuseum is capable of receiving over 2 million visitors per year.
Van Gogh Museum: Also found off the Museumplein, this is the largest collection of paintings and drawings by Vincent van Gogh, spread over two separate, modern buildings. It's the most popular museum in the Netherlands, with well over 2 million annual visitors. Here you can see the iconic Sunflowers and other works by van Gogh's contemporaries like Rodin.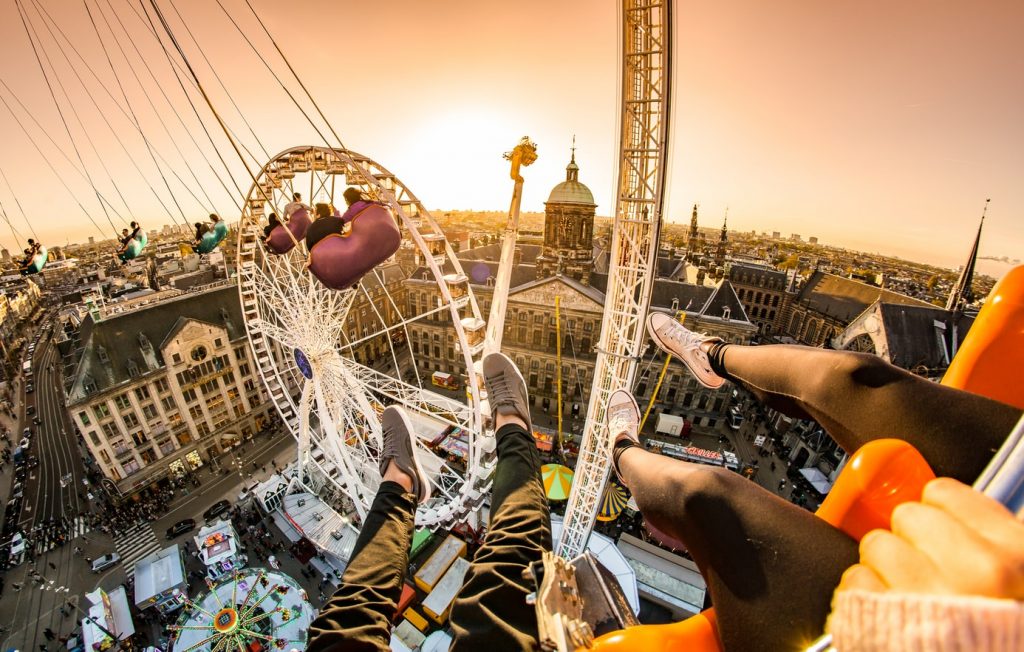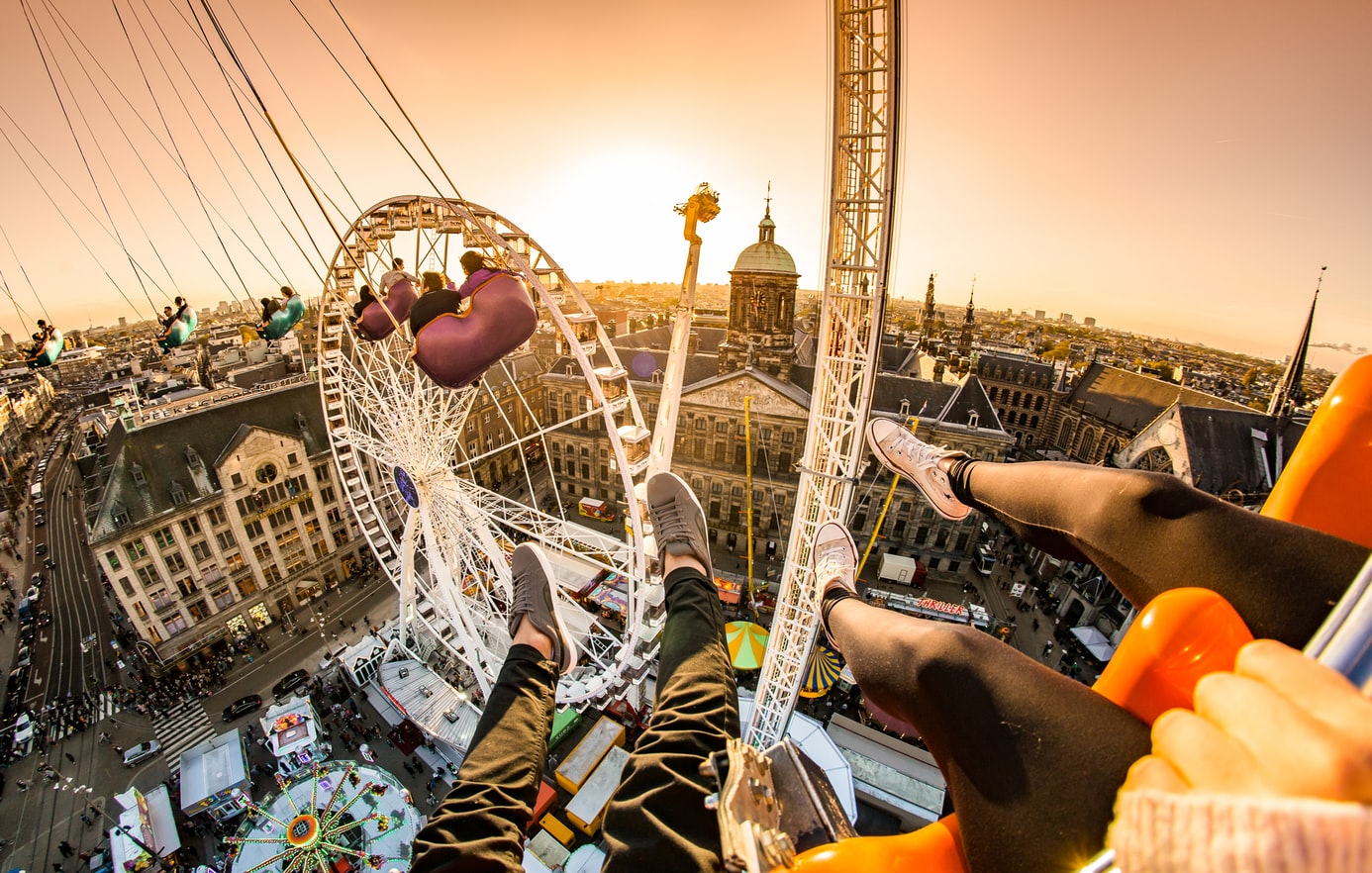 Amsterdam is a cultural and historic hotspot with something for everyone. By bike, boat or foot; the city is a wonder to behold. Exploring the museums, districts, and coffee-shops will provide exciting and memorable experiences. Even with only one day in Amsterdam, it's sure to be a visit you won't soon forget.
If you are on the Eurail pass and want to quickly explore more spots in the area, we also highly recommend Eindhoven, Rotterdam, Dusseldorf, and Brussels – all less than 2 hours away. Further afield you might also consider Paris or Copenhagen.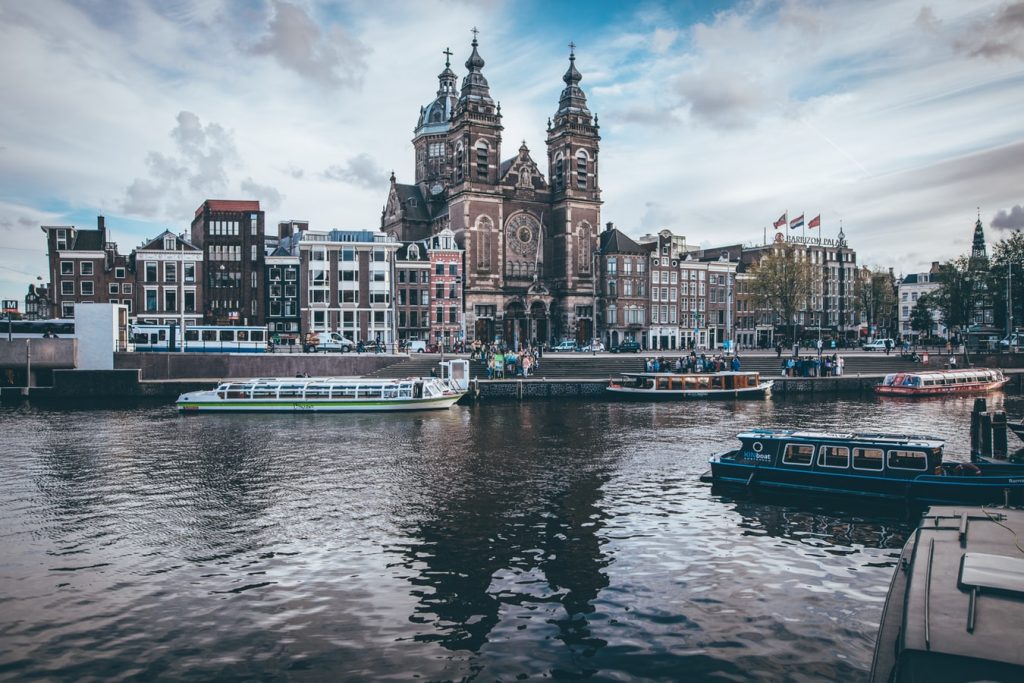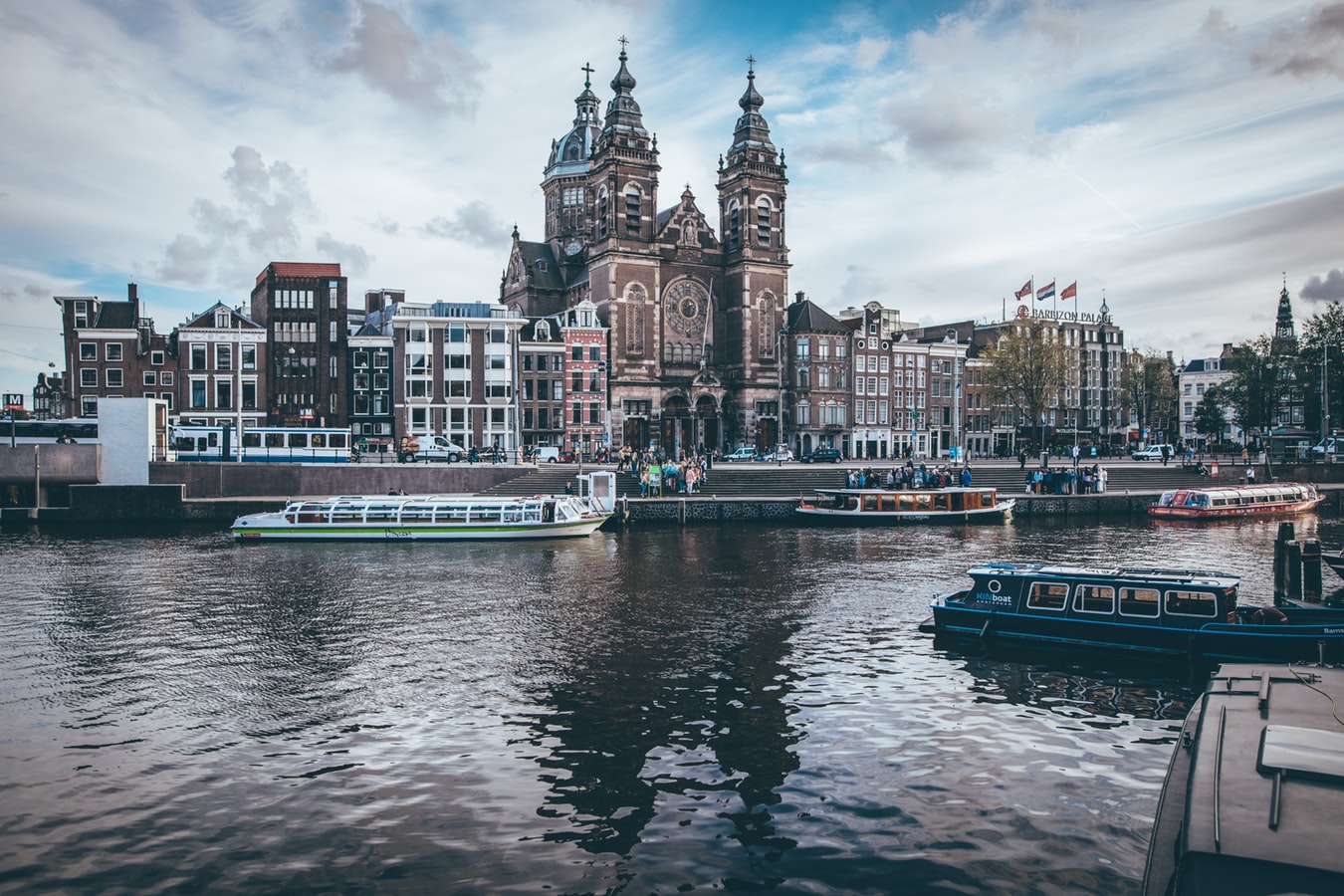 Further Things To Consider Before Any Adventure
Now you're all set and prepared to explore our big wide world, why not sort out everything else out all in one go? If necessary for your travel plans make sure you have brought proper travel insurance, protected your privacy by getting a secure VPN, compared all the top hotel booking sites to find just what you're after, reserved an unbeatable rental car price and - of course - booked the best flight deals!
Or maybe just forget it all and go for a last-minute cruise or effortless tour instead?
Many budget travelers (including me) indulge in worldwide airport lounge access, so we can experience luxury while still slumming it in economy. Naturally, we would never leave home without a more general travel guide since we couldn't possibly cover everything here!
Just add an adventurous attitude and plenty of smiles - they go a long way - and that about covers it all! Now go out, find your own path and don't forget to share your best inspiration stories with me on Facebook, Twitter, and Instagram...I'd love to hear from you!