Whatever you might think about Vegas, it's a city that definitely knows how to put on a show. With bright lights and spectacular displays around every corner, you won't be surprised to hear that Las Vegas is home to one of the hottest shows around.
Using the word 'hot' to describe the Wow (World of Wonder) Vegas show is slightly ironic given that so much of it involves water – although it's not all simply splashing about. Acrobatics, storytelling, dancing, music and some incredible stunts combine to create a show that's pretty much impossible to describe.
Simply put: it's like nothing you've ever seen before. It's 90 minutes of spectacle and once you've seen it all you'll understand the origins of the name – the word 'wow' will have crossed your lips a dozen times.
Do you still think you'd rather spend your time in Vegas gambling and boozing? Then have a look at these five reasons why you need to watch the Wow Vegas Show!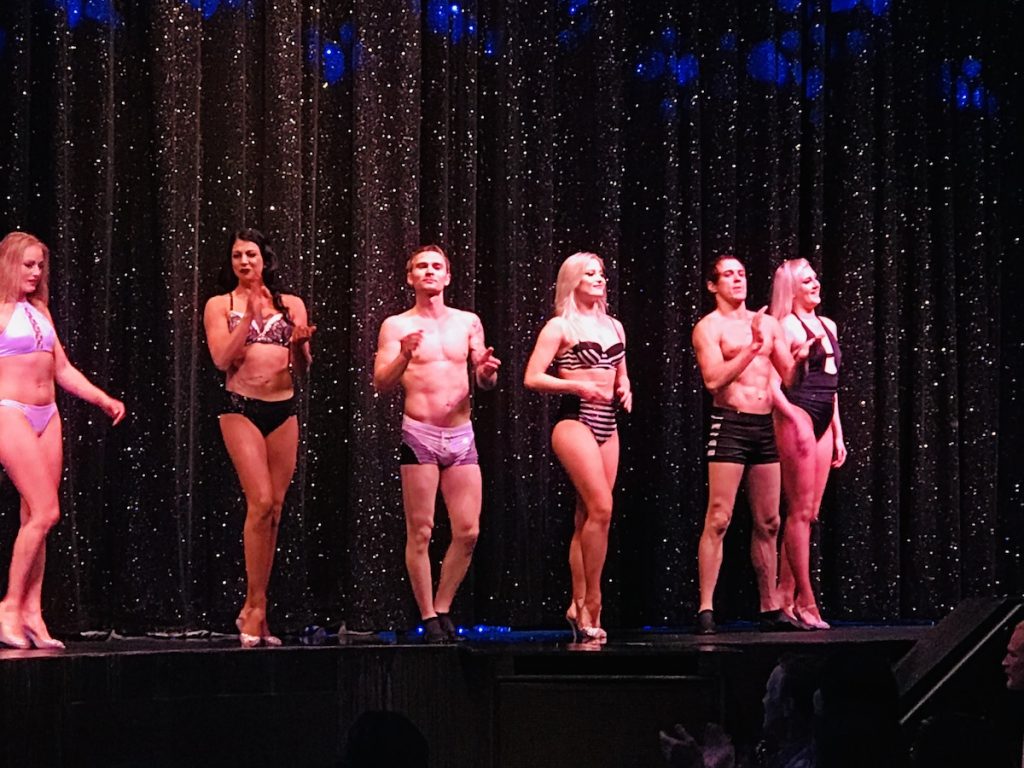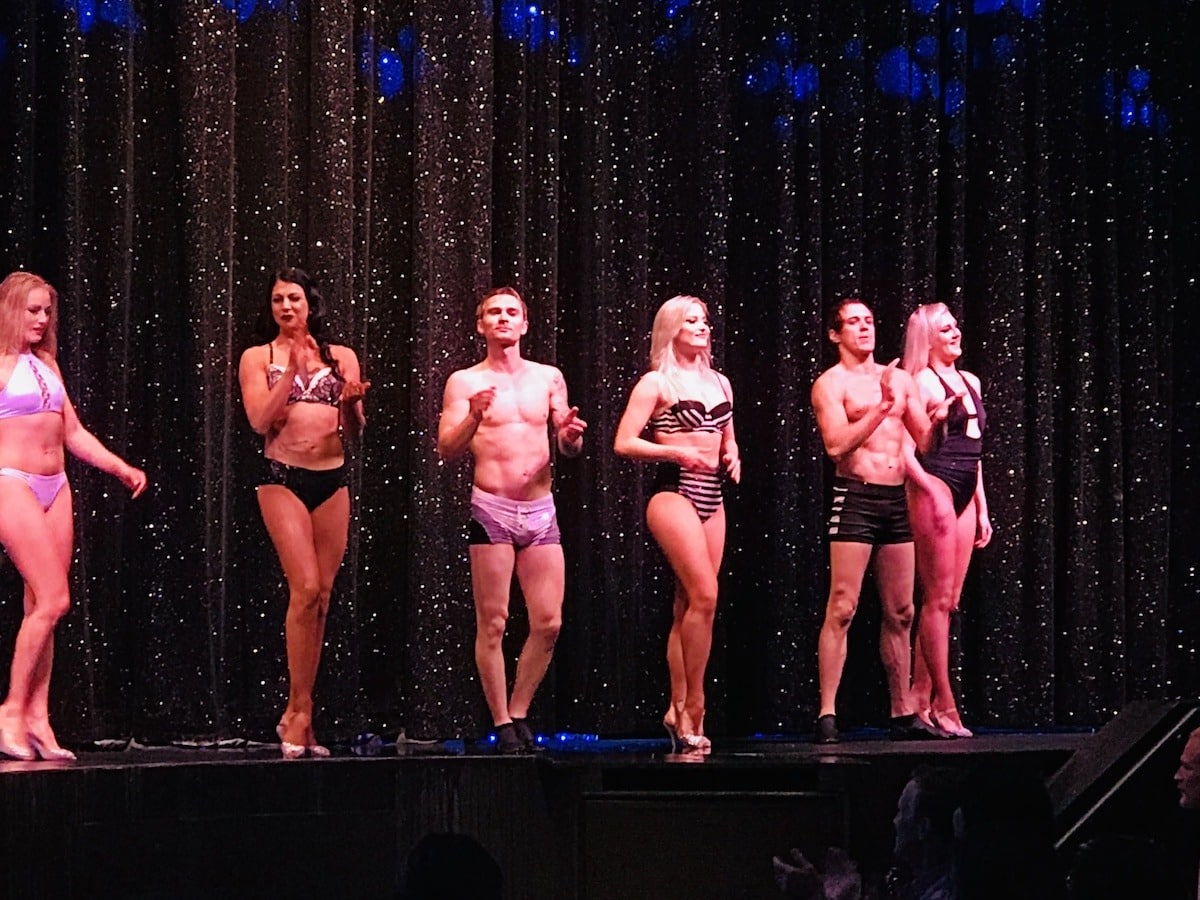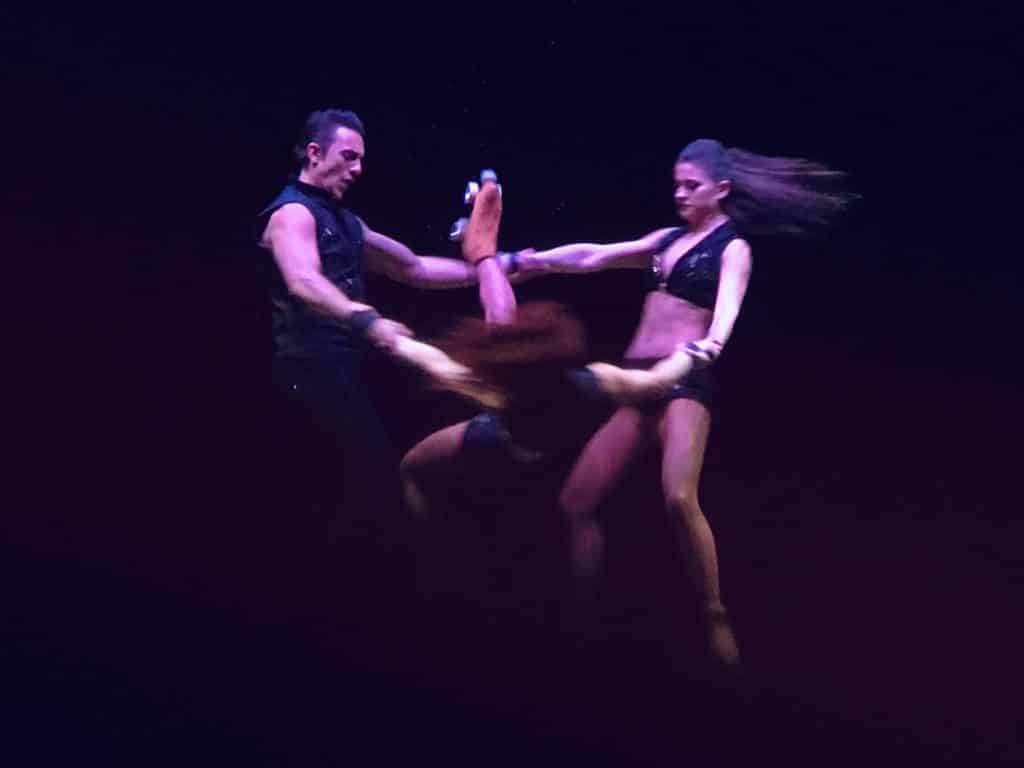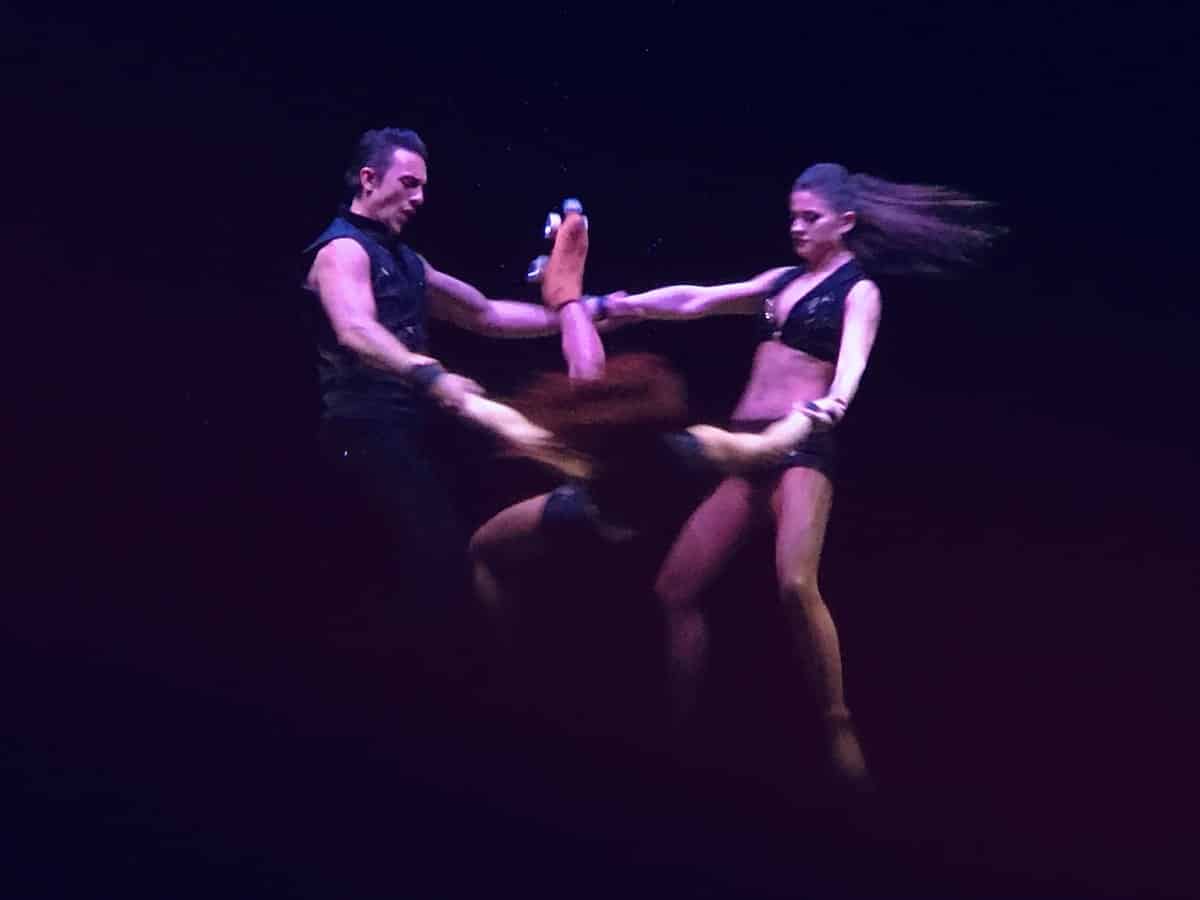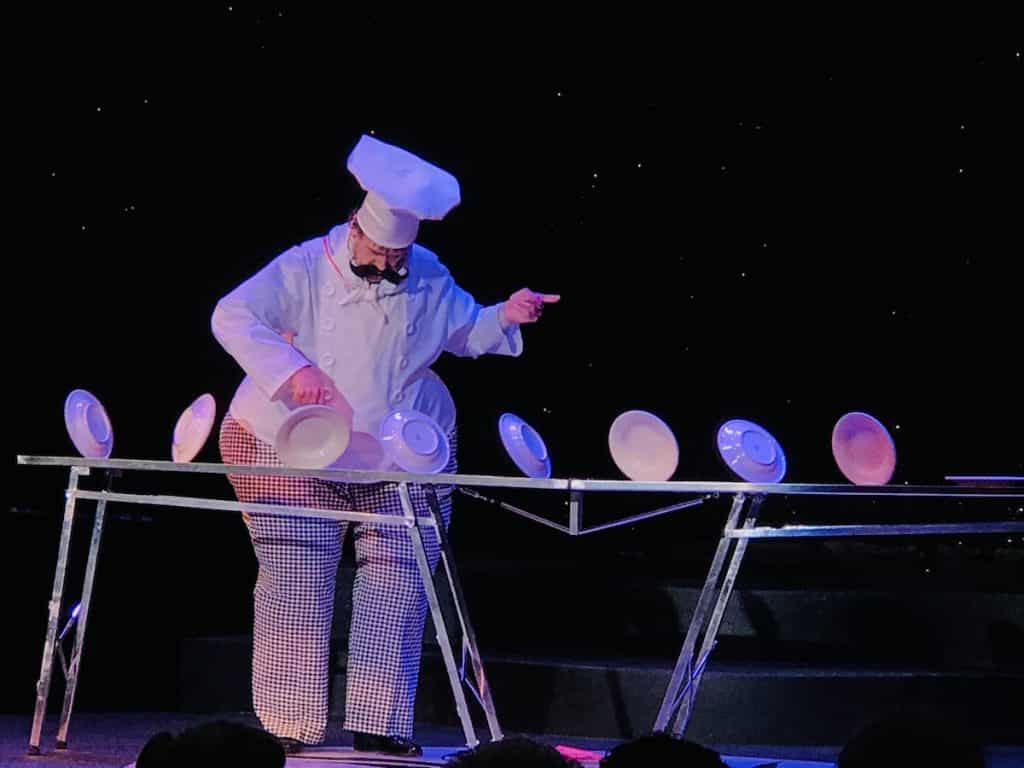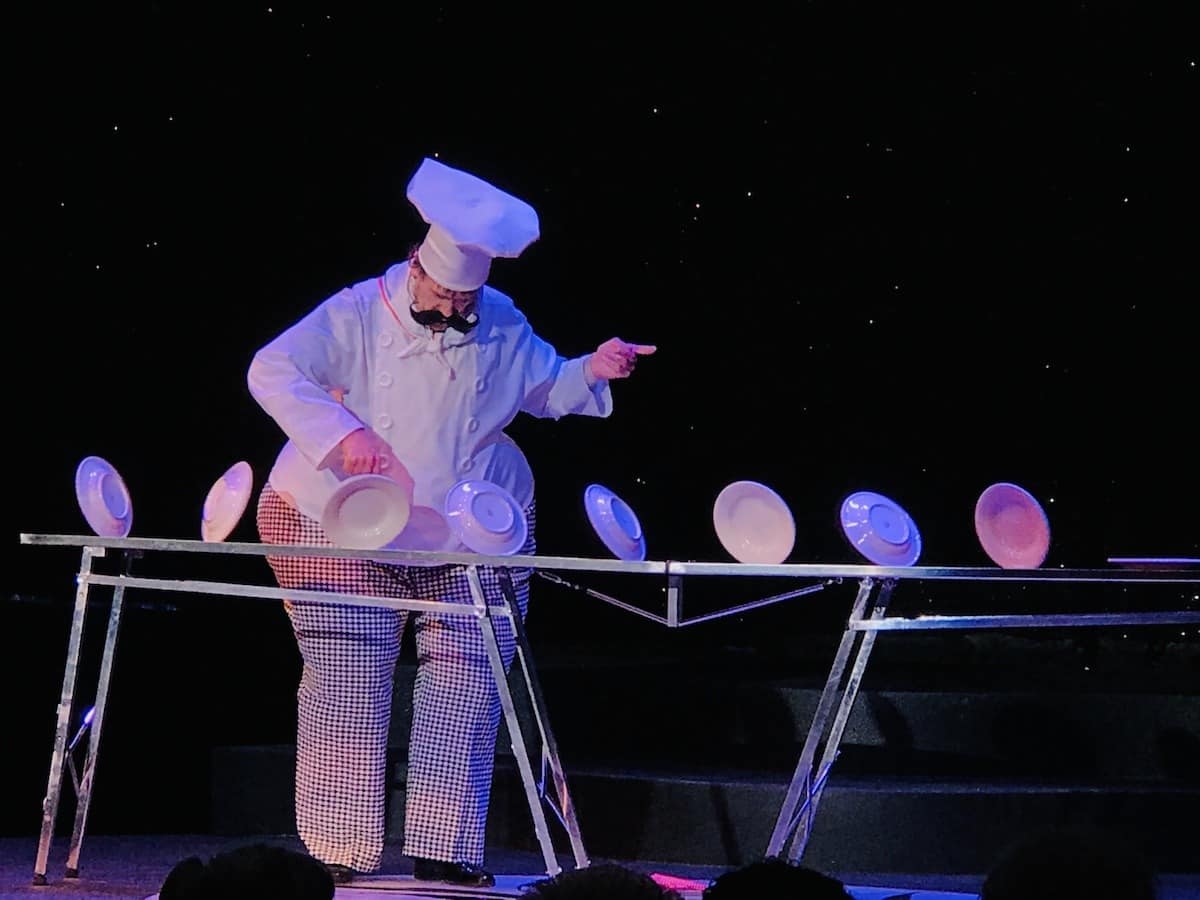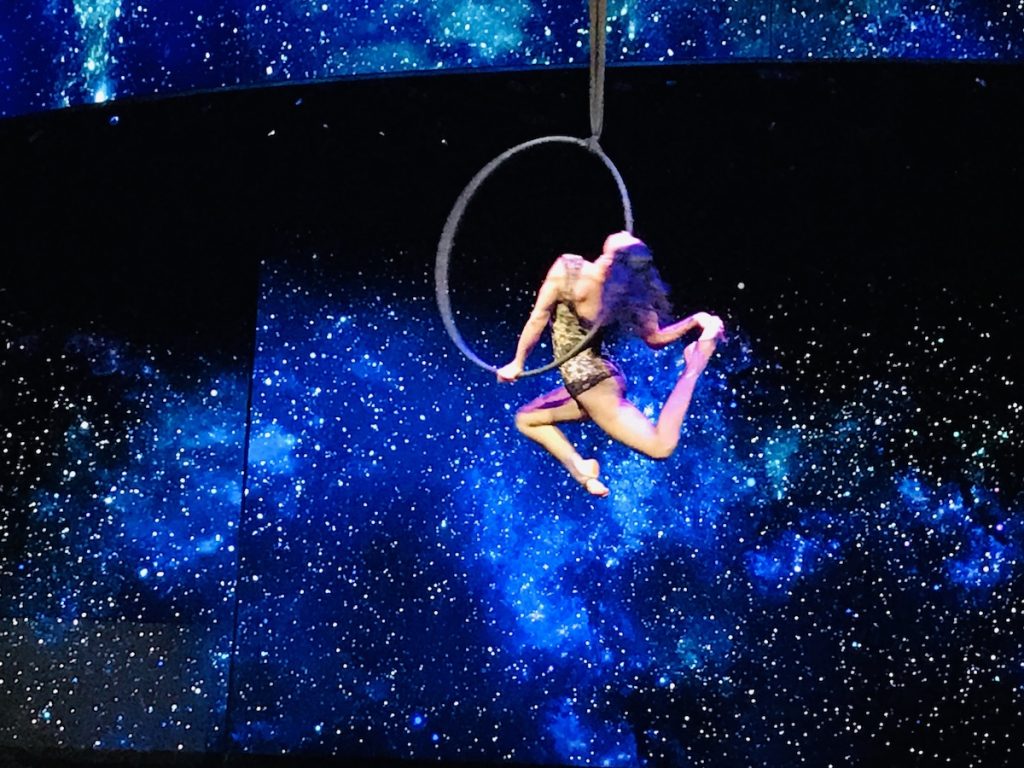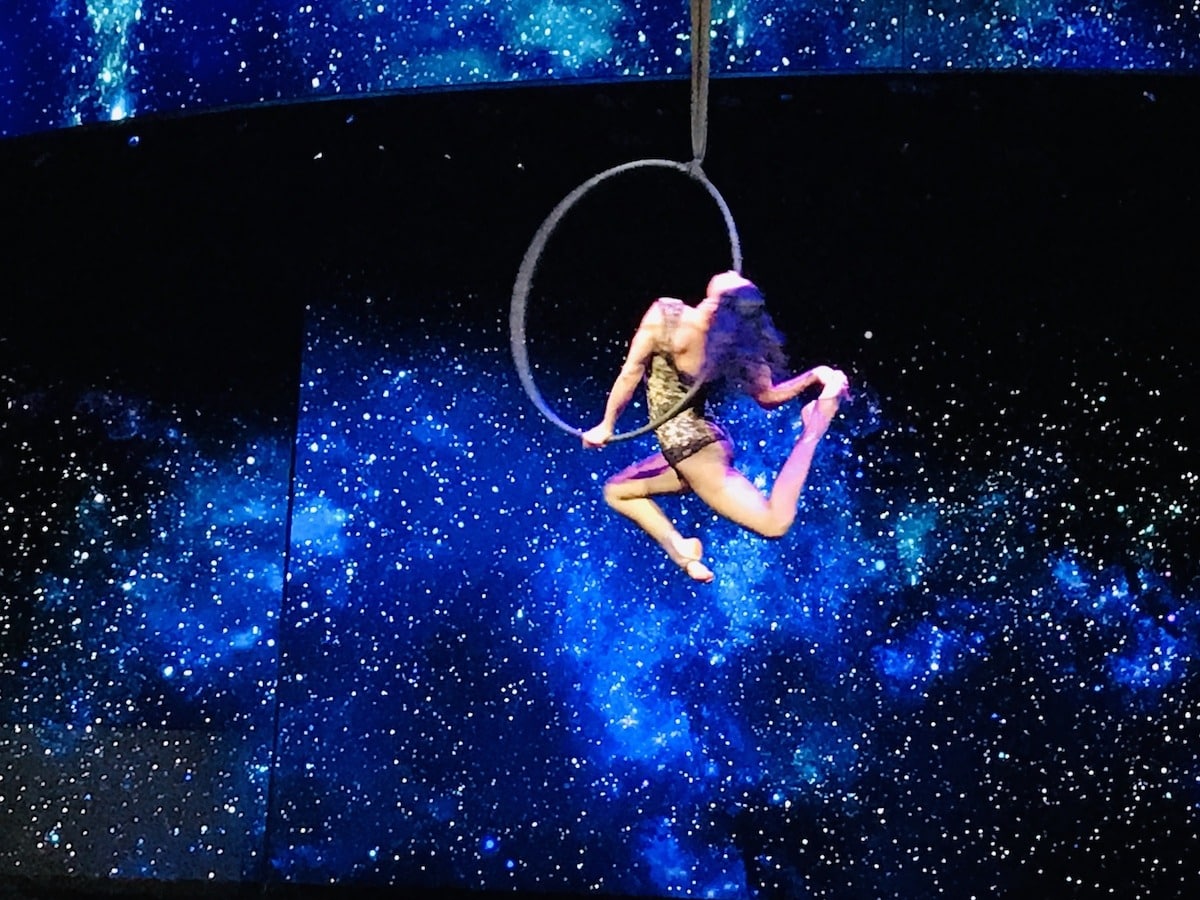 1. The Wow Vegas Show Set And Effects Are Spectacular!
On this theatre-in-the-round, the creators have somehow managed to design a magical world all of its own, which provides the perfect backdrop to the acts.
A 3D digital backdrop constantly changes and transforms the atmosphere every time, with shooting stars, moving clouds, dolphins, wildcats and jukeboxes all making an appearance. There's even a bit where you feel like you're on a gondola in Venice.
Then there's the 1000 square-foot pool on stage, used for some of the acts, the walls of water and the holograms that all get involved in the action. You really feel the care that's gone into designing a set that will have the most impact on all the audience – so even those in seats at the back feel completely immersed.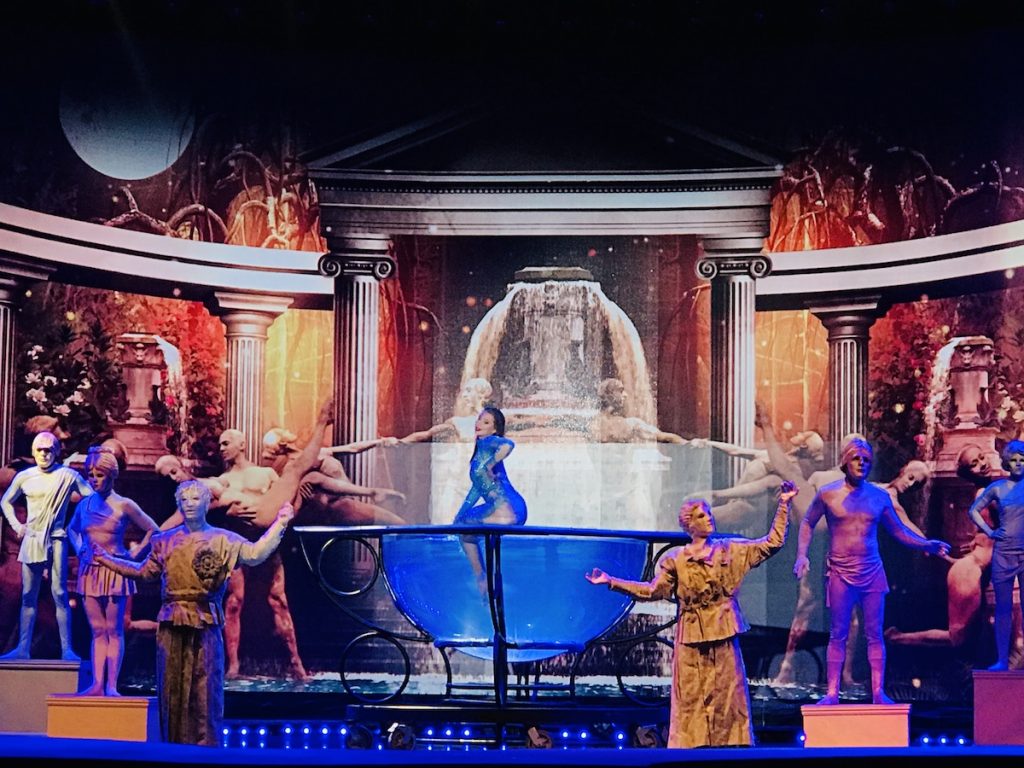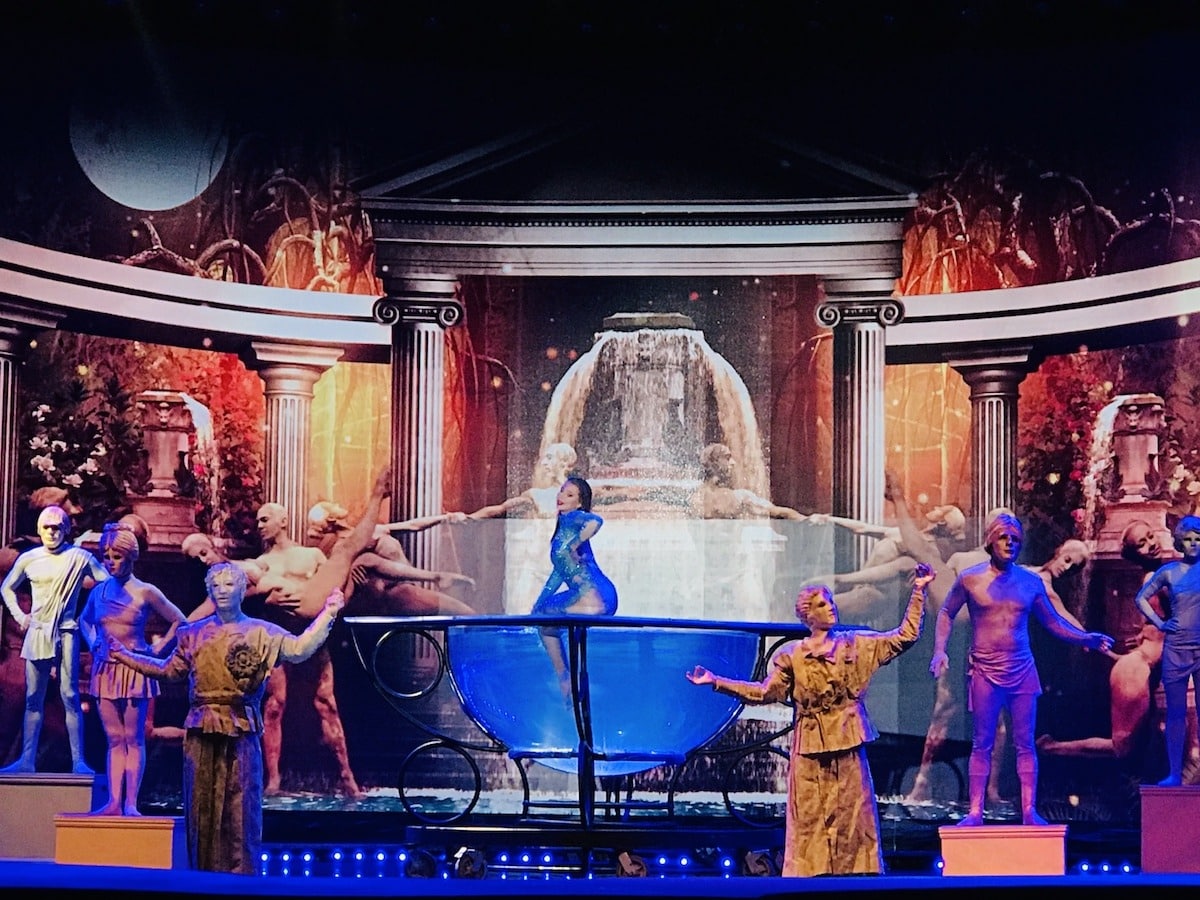 2. Wow Vegas Show Has Stunning Acrobatics And Stunts!
Where do we even begin? There's so much going on in the Wow Vegas Show, it's hard to know what to highlight. It's a bit like an old-fashioned variety show, but with totally up-to-date acts.
There's definitely elements of Cirque du Soleil in there, but with a jazzier, 'Vegas' energy – and more water! Synchronised swimmers and a Singing in the Rain tribute make good use of the pool on stage.
Acrobats and aerialists whirl around the stage, making the audience gasp at the incredible things the human body can do (and making us all want to take up yoga again!). A contortionist writhes in a giant bowl of water and two gymnasts intertwine on a hoop hanging in mid-air. Then there's the America's Got Talent semi-finalist who does something amazing with arrows and an apple on her head.
Seriously, don't try it at home.
Things move along at such a pace that you barely have time to pick your jaw off the floor before it's dropped again.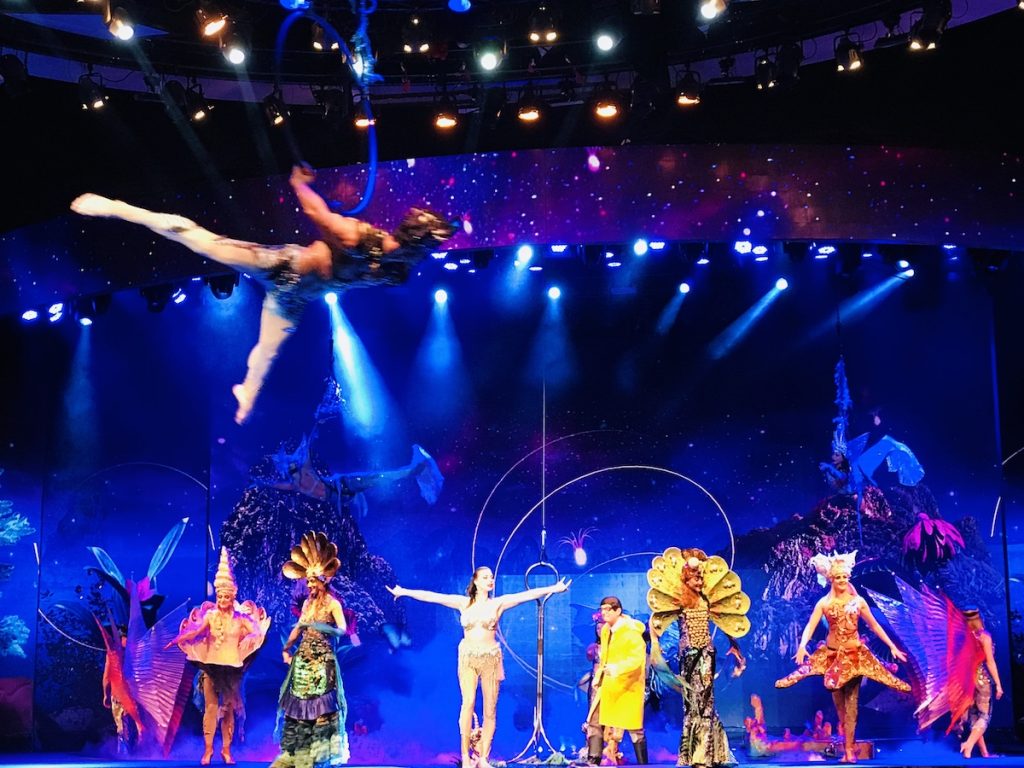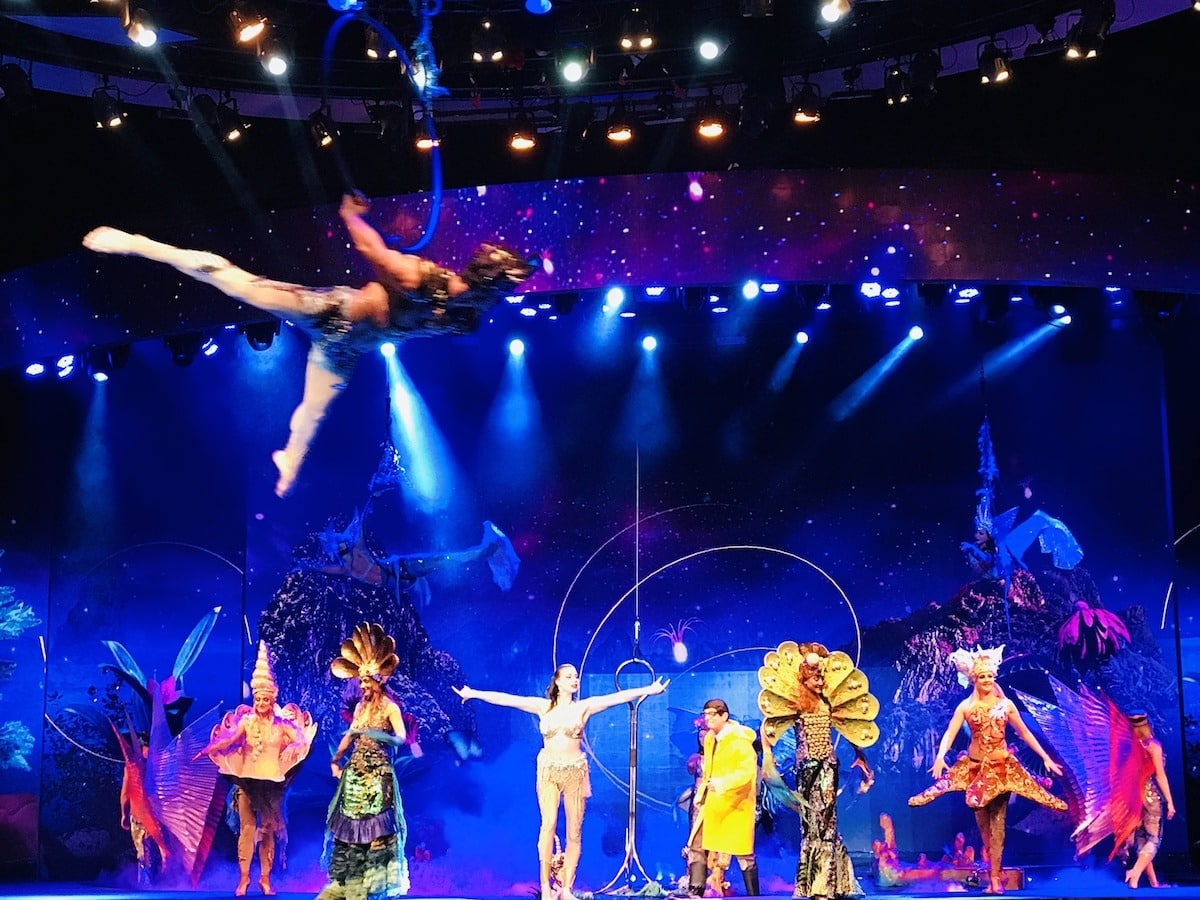 3. It's A Show With A Sense Of Fun!
Our favourite kind of shows are those with a sense of humour along with their breath-taking acts, so they're not taking themselves too seriously.
The Wow Vegas Show has just that attitude, and we love it. It also makes it more family-friendly than things like Cirque du Soleil as there are acts with the kids. Jugglers show off their skills in several sections and there are jokes a-plenty.
The host of the show is an energetic, Austin-Powers-esque comedian who somehow manages to enrapture you even as you think he's a bit of a geek! Our inner child adored the intricate pirate dance number so much we were dancing in our seats – we then headed home to watch Pirates of the Caribbean.
There's also a 'human water fountain' (you'll have to see the show to figure out what that means!) and a plate-spinning chef. The performers are consummate professionals who know how to work the crowd, and we were happy to let ourselves be worked when it was this much fun!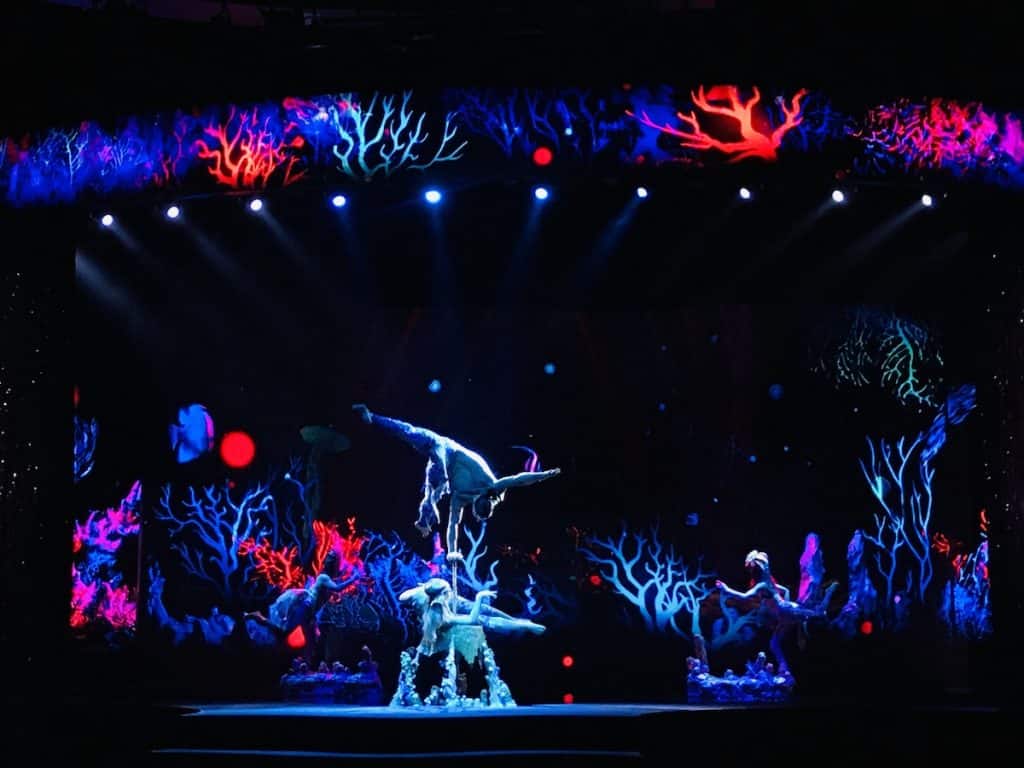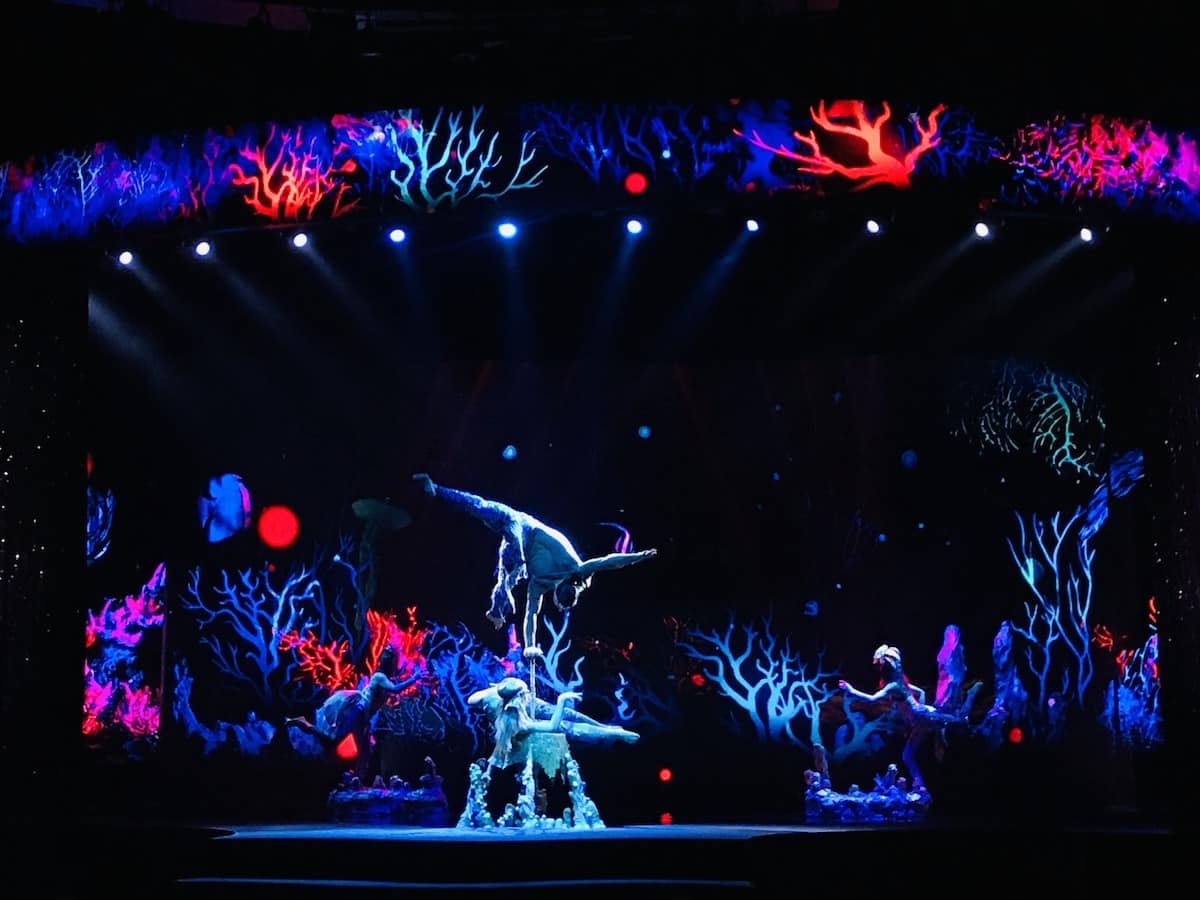 4. The Choreography That Will Leave You In Awe…
We already mentioned the pirate dance number, which is an excellent example of the elaborate choreography enhancing this show.
The Singing in the Rain tribute is also amazing, with dozens of dancers in vests, suspenders and 50s-style dresses whirling their umbrellas around and sending sprays of water across the stage.
The romantics among you will also love the graceful Titanic dance number, with the five performers ballroom dancing across the stage to 'My Heart Will Go On' and the expected tragic ending. We actually found we had 'something in our eyes' during that act!
The choreography in every number is slick and bursting with chemistry.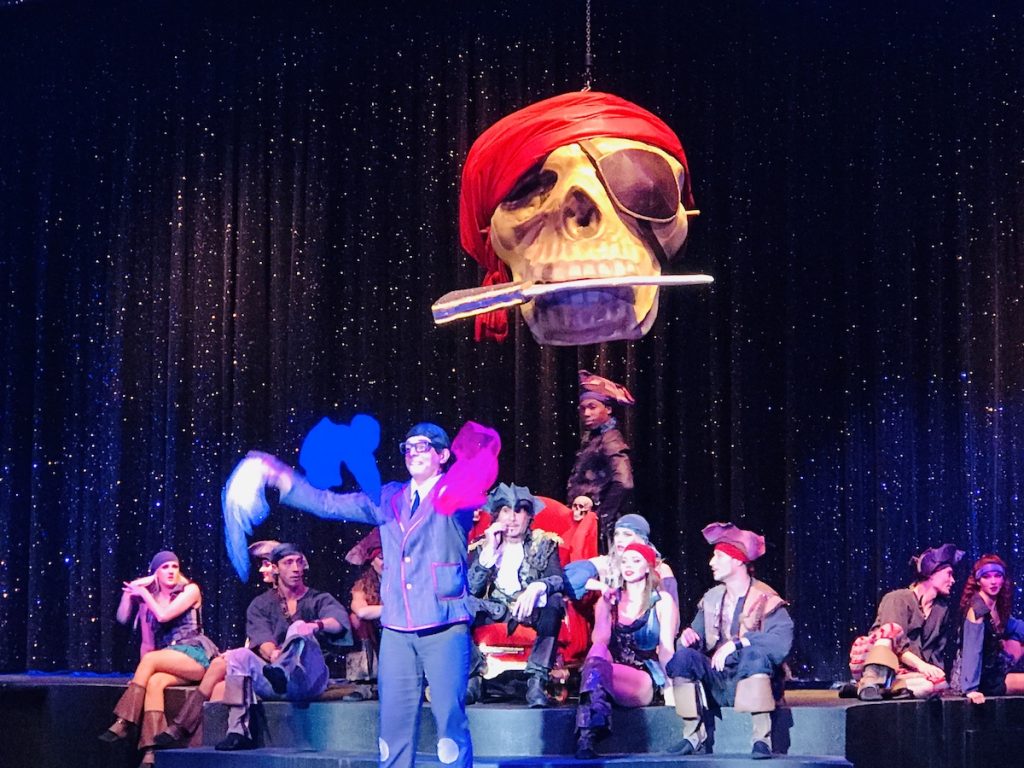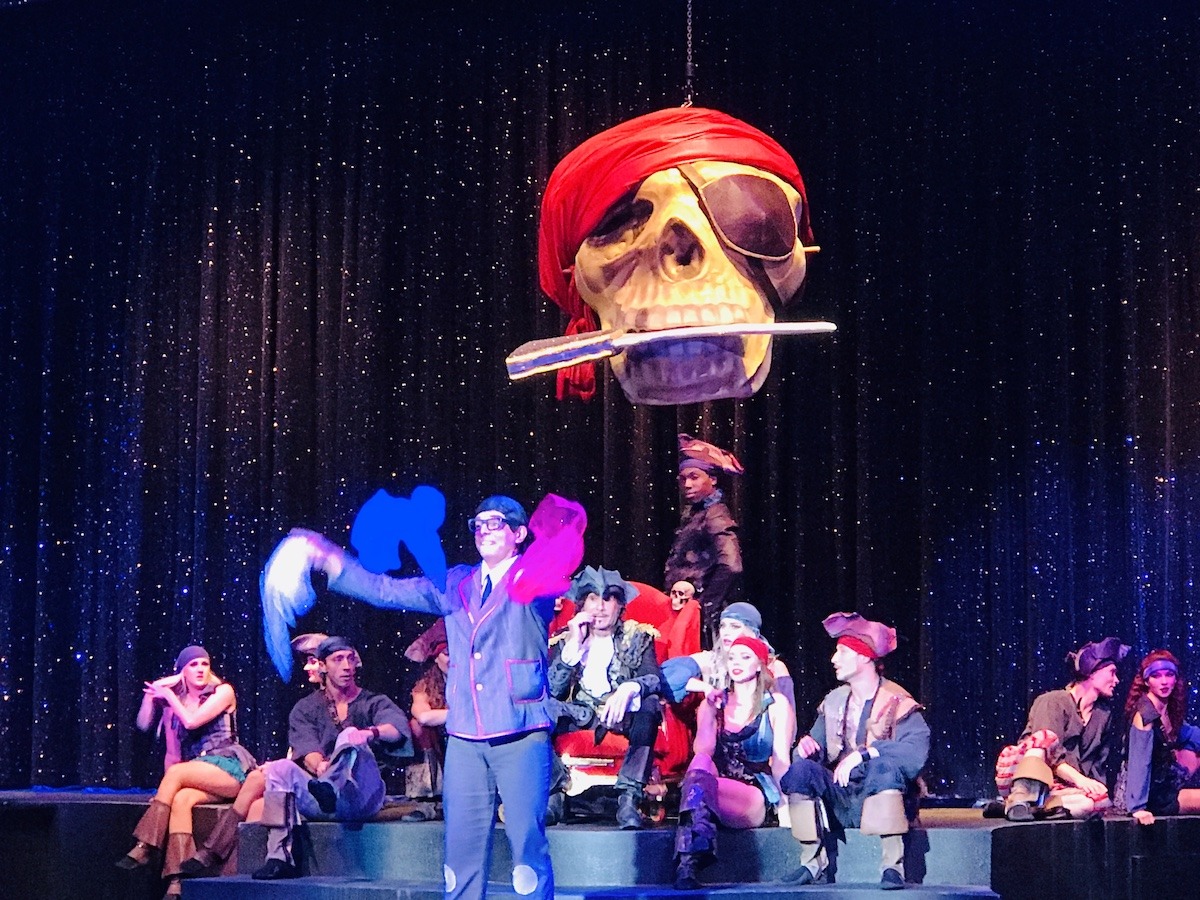 5. Wow Vegas Show Is Something Completely Different That Goes The Extra Mile!
What do we mean by 'goes the extra mile'? Well, if you haven't already got that from our other examples, let's give you one more.
Each of the over 30 performers changes costume about 8 times – so you'll see 240 costumes in total. It might seem like a minor detail, but it really demonstrates just how committed everyone involved in the Wow Vegas Show is to making it an extraordinary experience. Why use one costume when you can use 8?
The whole show is full of infectious energy that carries you along with it. We honestly hadn't seen anything like it before. The variety means it's a bit like watching a talent show, but where the level of talent is out of this world. With the state-of-the-art set drawing you in and the incredible acts aweing you, you won't even notice the time passing – and when it's all over, you'll want to see it again!
So we hope we've convinced you to put down those gambling chips for an evening in Las Vegas and go to see the Wow Vegas Show. You won't regret it!