Florida, the southeasternmost U.S. state, is one of the world's most sought-after travel destinations filled with beautiful reefs, Latin-American cultural influences, animated people, beautiful nature, and theme parks. So many theme parks!
When approaching a trip to the 'Sunshine State', you will want to tick off as many famous Floridan Landmarks as you can – and the best way is to do that is often by renting a car. After all, with 65,754.7 mi² of breathtakingly beautiful but often isolated wilderness, the limited bus and train options simply aren't going to cut it.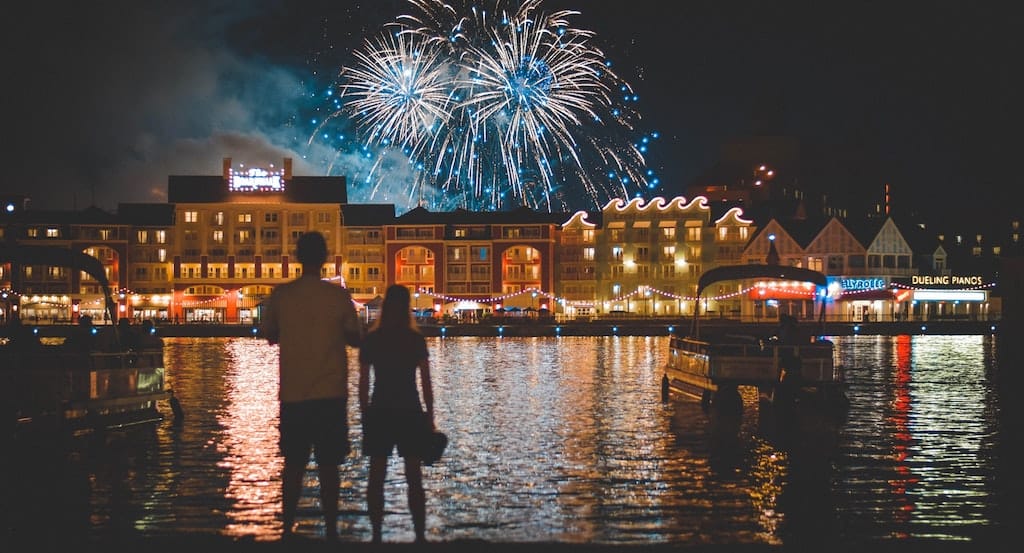 But first – what is a landmark?
A landmark is a recognizable natural or artificial feature that typically stands out from its environment and has become a local or national symbol. For modern tourists, a landmark is useful for navigation – in terms of both being a physical waypoint and in trying to help you organize your itinerary.
Getting the off-the-beaten-track is all well and good, but at the end of the day – there are some spots you just have to see when you visit a country. Think about the Las Vegas Strip, the Brisbane Story Bridge or the White House in Washington DC. Instantly recognizable places you couldn't miss if you tried. And Florida has more than its fair share…
There are so many places to explore in Florida; you could spend your life enjoying their richness and scrape only the surface. That is why we created this cheat sheet to guide you on your journey.
How many of these famous Floridan Landmarks can you cram into one trip? If you plan it right, you might just hit them all — plus discover plenty more of your own things to do in Florida while you're at it!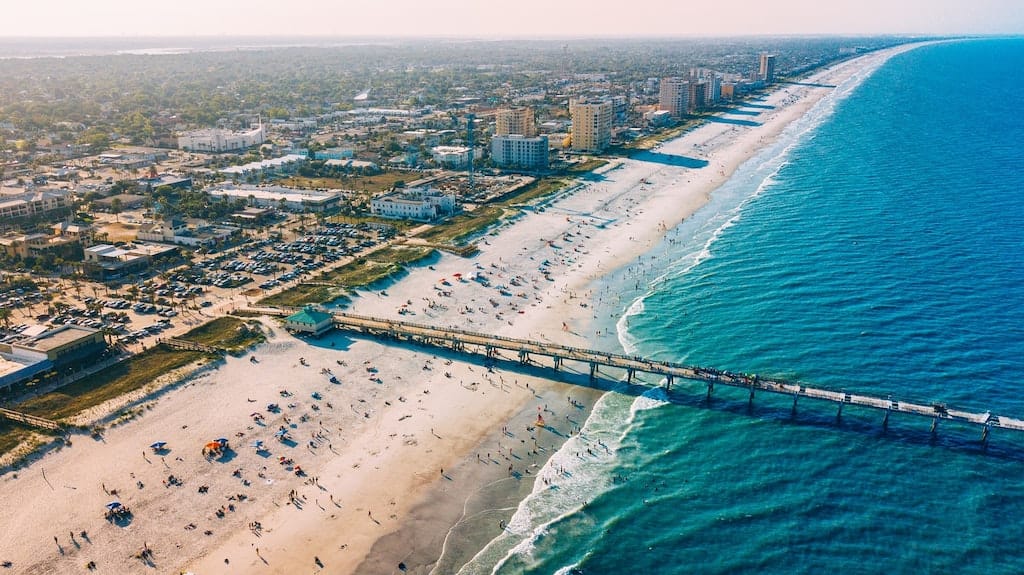 30 Famous Florida Landmarks To Plan Your Road Trip Around! 🚗
Vizcaya Museum
A National Historic Landmark, the Vizcaya Museum and Gardens in the Coconut Grove neighborhood of Miami is a 1916 waterfront estate home with extravagant rooms and 10 acres of formal gardens.
An icon of 19th-century opulence, step back in time at this Gilded Age property on Biscayne Bay, surrounded with the romantic mangrove-fringed shoreline and lush tropical hardwood forest. You could spend hours investigating the boundless Italian Renaissance gardens, inherited woodland landscape, and the famous village outbuildings compound.
Inside, the villa's museum comprises more than sixty rooms with distinguishing architectural interiors and furnished with numerous antiques, including 15-19th century European decorative art.
Be invigorated by Vizcaya's natural grace, dive into Miami's past and discover this unprecedented cultural gem – all just a short distance from South Beach or the Miami Downtown.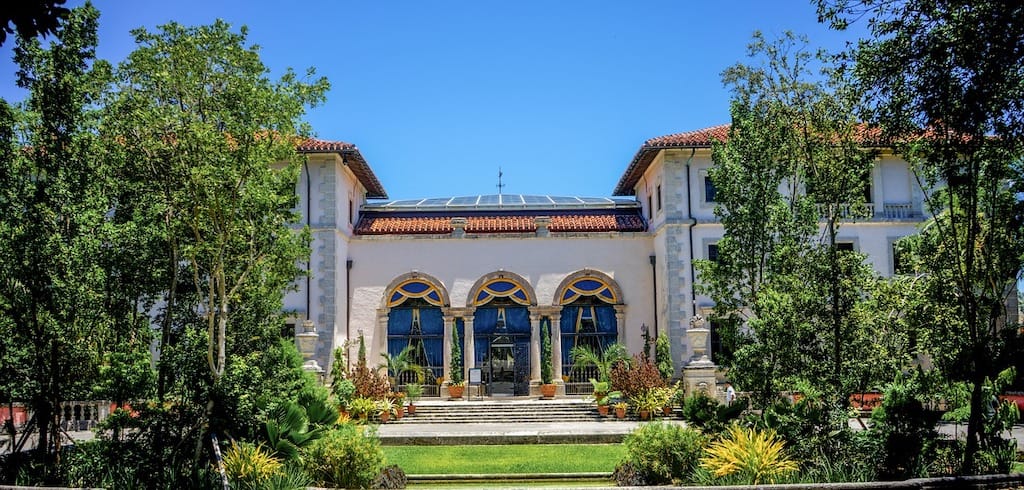 Salvador Dali Museum
St Petersburg has been busy establishing a new identity as a culturally sophisticated Southern City — and a core piece of this plan has been the creation of the incredible Dalí Museum, which offers the largest collection of Dalí's works outside Europe.
Located on the downtown St. Petersburg waterfront, this newer, larger, and more storm-secure museum was opened in 2011 to critical acclaim.
A large glass entrance and skylight constructed of 1.5-inch thick glass feature the surrealism-inspired structure. The glass entryway, known as the Enigma, is 75 feet tall and features a spiral staircase. The main walls, built to shield the collection from hurricanes, are constructed of 18-inch thick concrete. Protected inside are 96 oil paintings, over 100 watercolors and sketches, 1,300 illustrations, portraits, sculptures and art objects, and an extensive archival library.
More than 7,000 volumes, exhibition and sales catalogs, videos, sound recordings, and special collections related to the life of Dalí, Surrealism, and the Avant-garde are included in the Museum Library. The permanent collection displays are updated annually, and every year multiple temporary shows are installed.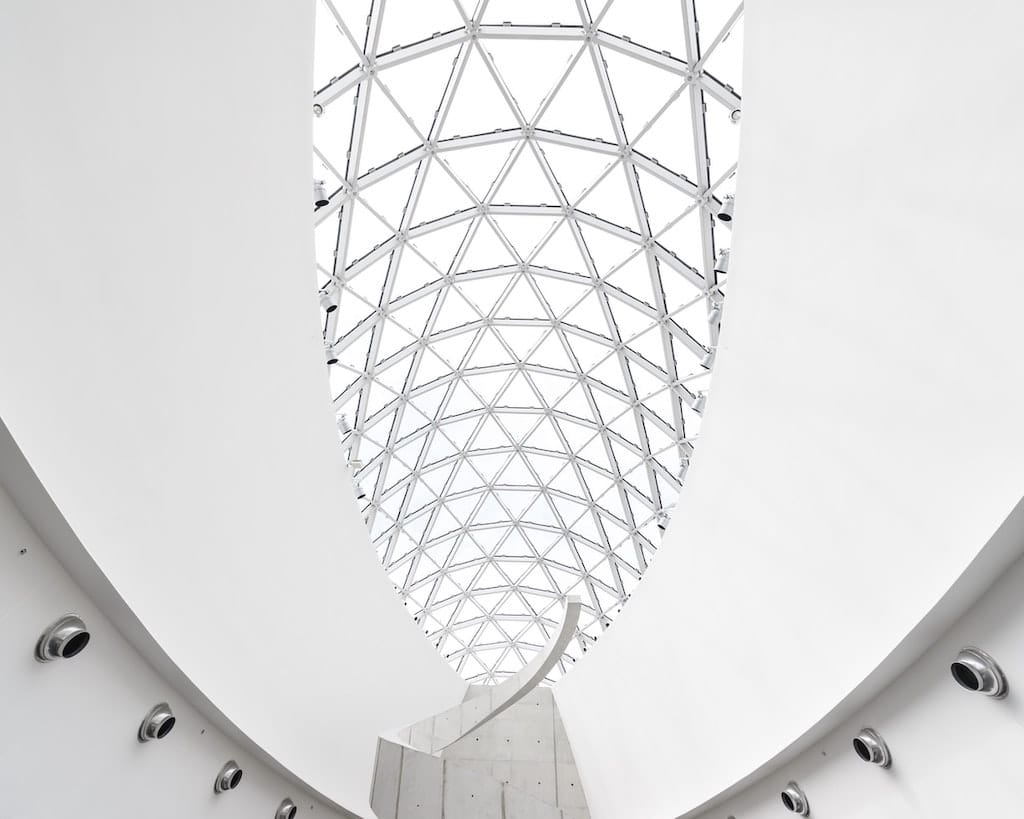 Olympic Theatre
The Olympic Theatre has been Downtown Miami's performing arts center since 1926 – when it opened as the first air-conditioned building in the South. It's stunning Moorish architecture, impeccable acoustics, and the simulated night sky, complete with wafting clouds and twinkling stars, have turned heads ever since – and ensured its position as a famous landmark of Florida.
No matter which show you are considering, the Olympic Theatre will tantalize and delight with its s famed atmospheric style interior. Listed on the National Register of Historic Places in 1984, this incredible space has recently been restored, and it's trying to find its feet once again as a performing arts venue.
The marvelous exterior gives you a taste of what lies within, but you need to get inside for a show for the full experience. It is one of the last remaining atmospheric theatres in the world, and one of the greatest – along with the Capitol Theatre in Sydney and the Civic Theatre in Auckland.
The Olympic Theatre website listed events, including film screens, unique variety shows, and slightly wacky podcast recordings. They have also been offering occasional free programming on Wednesday nights.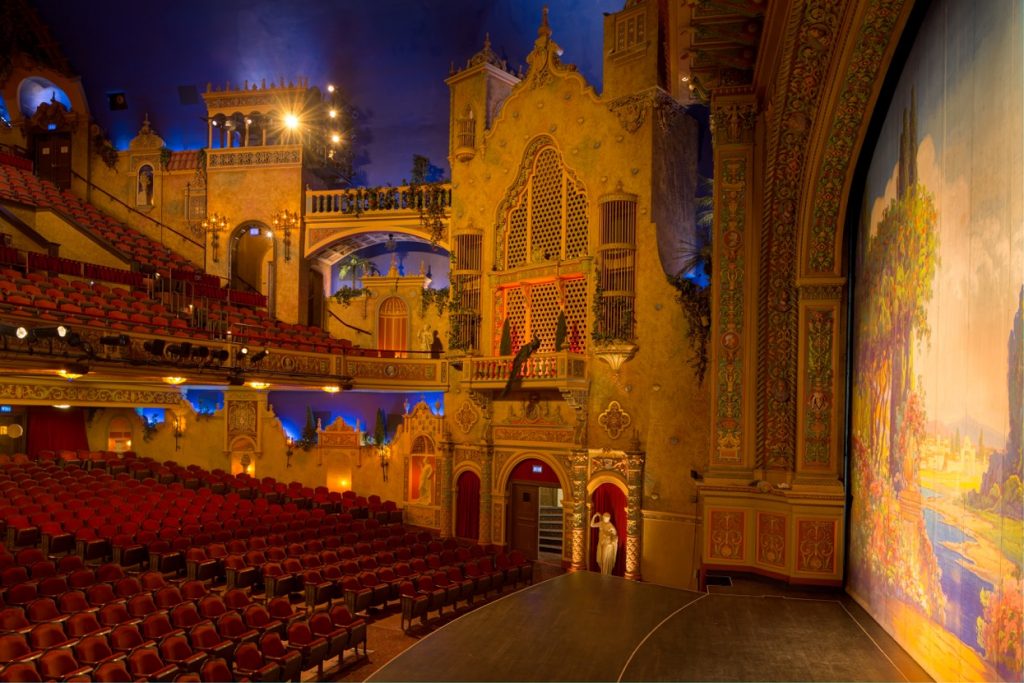 Busch Gardens Tampa Bay
A 335-acre African-themed animal theme park located in the city of Tampa, Busch Gardens Tampa Bay is the ultimate family experience, featuring world-class thrill rides, interactive Broadway-style entertainment, and one of North America's biggest zoos with over 12,000 animals.
The park also hosts many notable roller coasters and thrilling rides, namely SheiKra, the first Dive Coaster in North America, (the longest, tallest, and fastest coaster in the world at the time of opening); Tigris, Florida's highest launch coaster; Montu, one of the tallest and fastest inverted roller coaster in the world; Falcon's Fury, Florida's tallest free-standing coaster.
A great place to go not only for rides, but to enjoy the beauty and wonder of the plants and animals.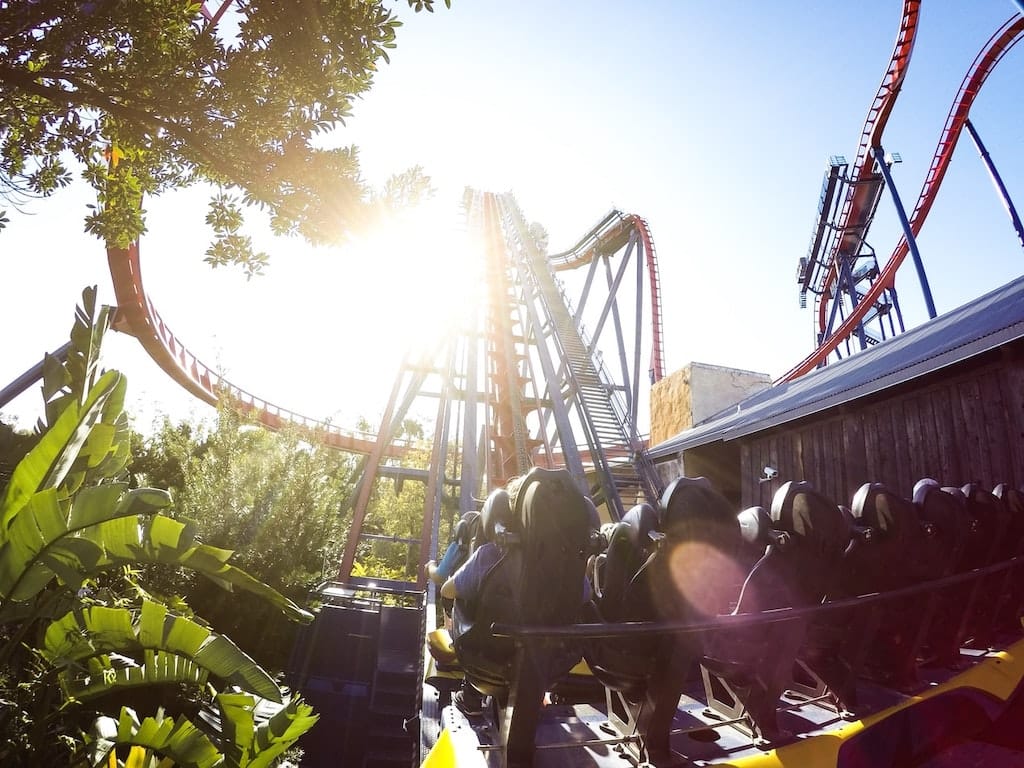 Overseas Highway
Look at the Overseas Highway on Google maps, and you almost think there's been some kind of mistake – surely that route takes you into the sea? Well, yes, it does. This 'Highway That Goes To Sea' is a modern wonder, taking you through Key Largo, Islamorada, and Marathon before ending in Key West.
The Overseas Highway is a 113-mile (181.9 km) highway built through the Florida Keys and completed in 1912. It is part of U.S. Route 1 and runs from Miami to Key West. It was built on the Overseas Railroad's former right-of-way, which was damaged in a 1935 hurricane.
There are long stretches where you're scooting along through open seas, enjoying incredible views and a sense of freedom particular to U.S. Highways. See if you can time it, so you're there at sunrise or sunset – it's spectacular.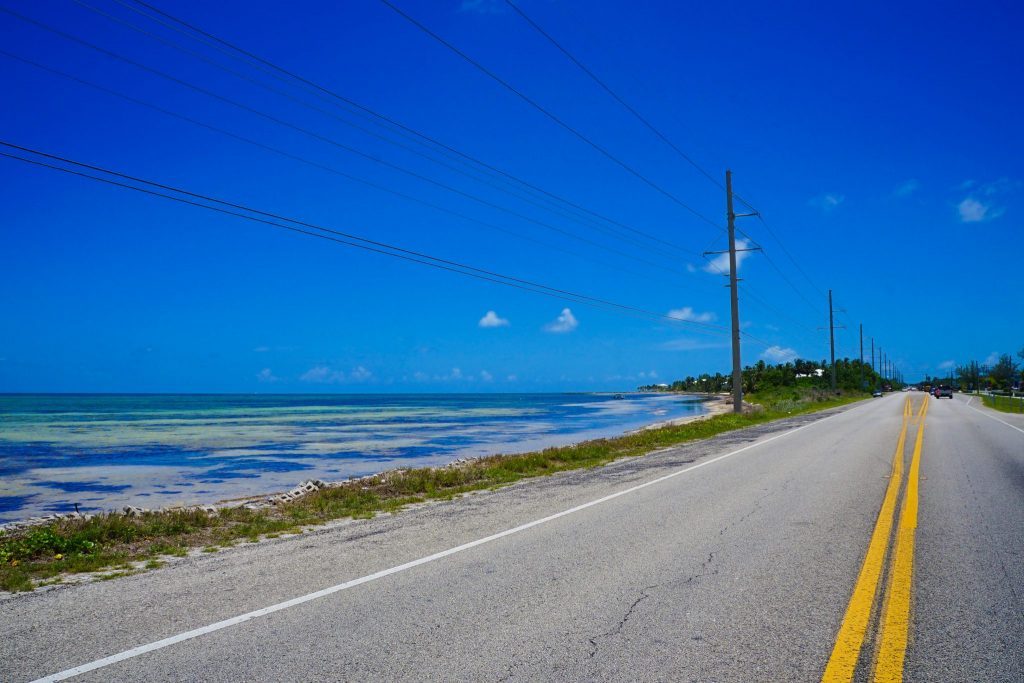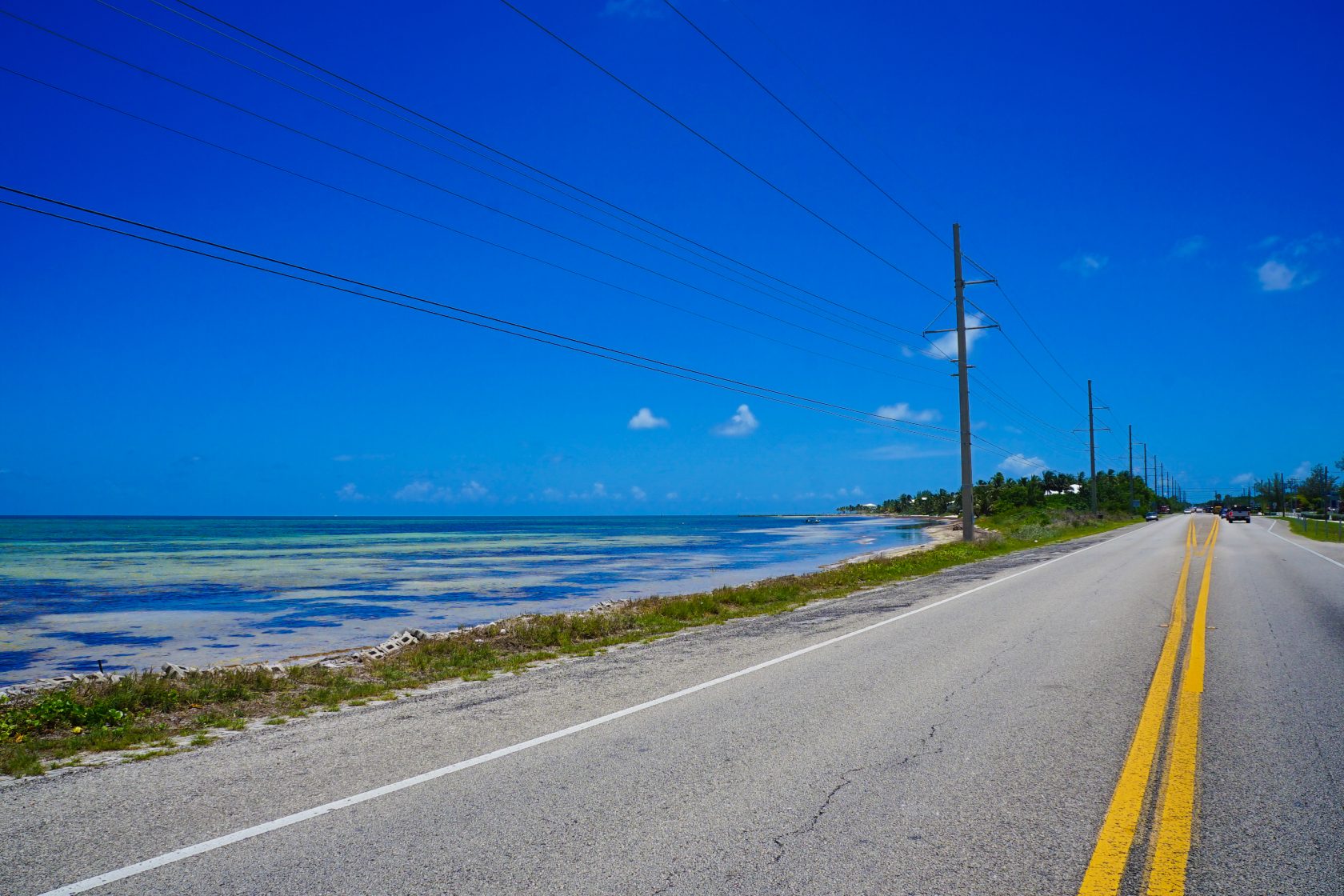 Clearwater Beach
Clearwater Beach, located on the Gulf of Mexico in Pinellas County on the west-central coast of Florida, is renowned for its namesake strip of smooth, white sand, dazzling water, and a relaxed environment.
Off the famous beach, there is a gorgeous beachfront promenade full of casual seafood restaurants and cafes to explore, and plenty of spots to watch the cyclists and rollerblades fly along. Frequently named one of the best beaches in the U.S.A., Clearwater Beach is 2.5 miles (4 km) of pure paradise.
After dark, there is also a famous nightly festival of street musicians and art stalls on the adjacent Pier 60, meaning you should at least plan to spend one night here.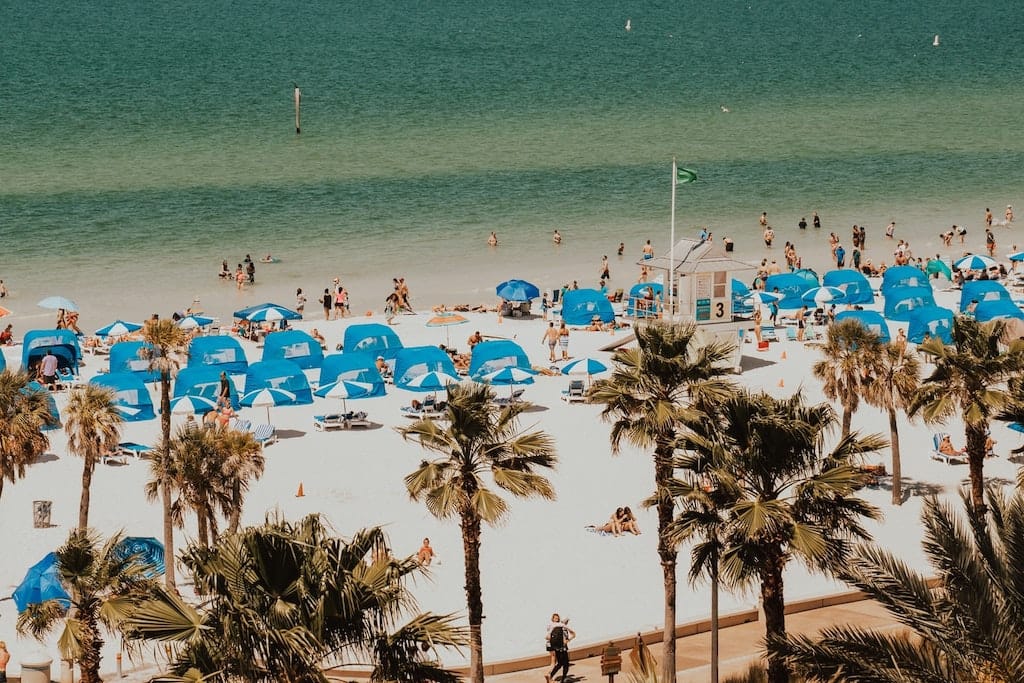 Ocean Drive Art Deco Buildings Of South Beach
Famous worldwide – and yet, somehow not a UNESCO World Heritage site yet? – the eclectic collection of Art Deco buildings in South Beach explains why this neighborhood is often called the American Riviera, or more simply just an Art Deco Playground.
Wonderfully preserved, these incredible buildings today house interesting boutiques, galleries, and restaurants. You can, and should, spend hours wandering this neighborhood, spotting gorgeous buildings, many of which have been prominently featured in numerous movies and media. The famed Casa Casuarina, Colony Hotel, and Carlyle Hotel are particularly noteworthy.
But if these don't do it for you – there are over 900 preserved buildings developed in the 1920s and 1930s, so chances are you'll find at least a few that appeal to you. And if the heat of the day gets to you, you can always return at night when they are all lit up – and South Beach really comes alive.
If you are really into Art Deco architecture, there is also an Art Deco visitor's center next to the beach, which runs tours – and you can even stay in the luxurious Art Deco Hotels in South Beach!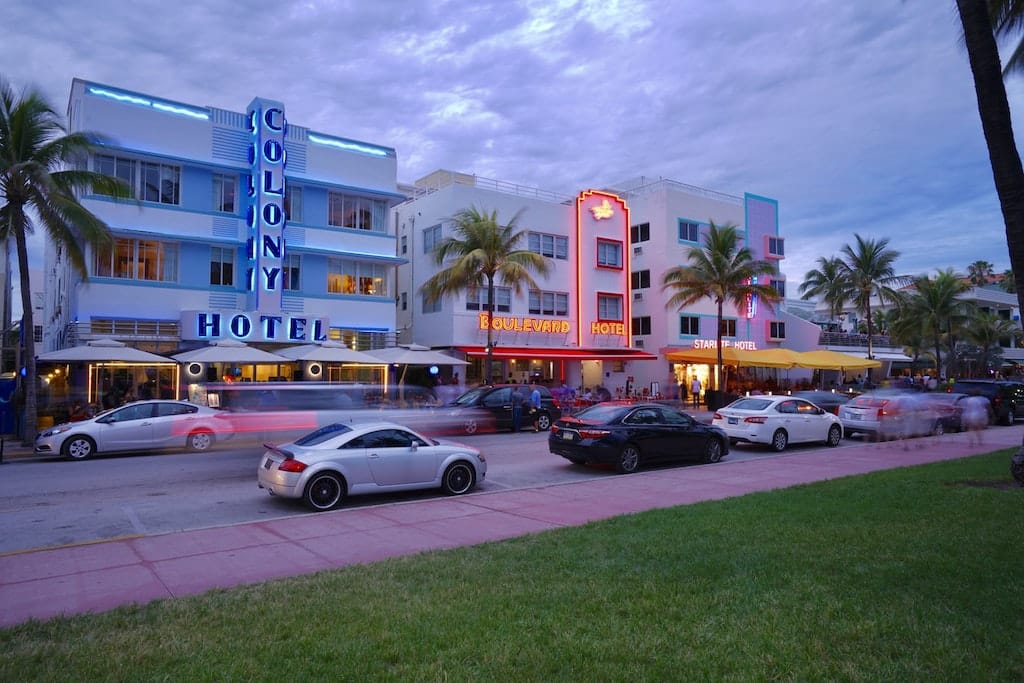 Three Sisters Springs
The Three Sisters Springs are found on the Crystal River, in Citrus County, and are in a natural inlet on Kings Bay's east side. They contain three spring areas that contain many sand boils and vents, and are most famous for their clarity and is one of the few places you can swim legally with manatees in Florida.
It is entirely illegal to approach – or touch – a wild manatee anywhere in the state, that is, except for this small area.
Manatees chose to live at Crystal River during the cold winter months as hot springs in the area warm the water to significantly higher temperatures than the Gulf of Mexico downstream. As a result of this, and a unique legal exception that allows interaction with these adorable creatures in this area, Three Sisters Springs has become a famous landmark of Florida know far and wide for its wildlife viewing opportunities.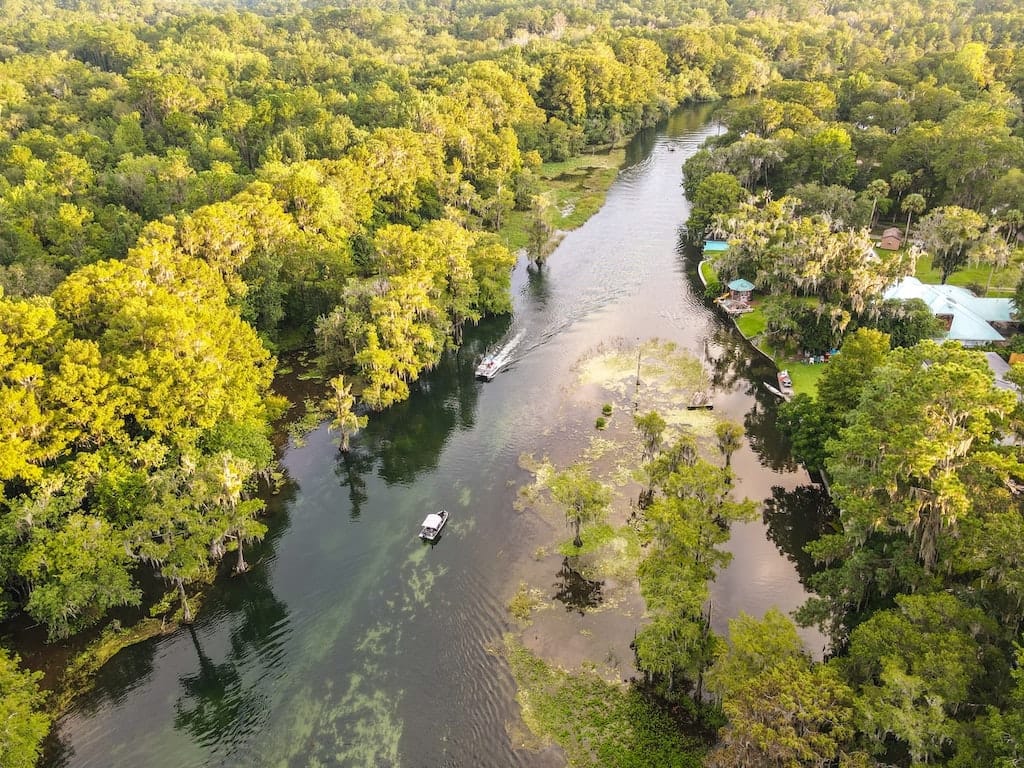 Naples Botanical Gardens
Established in 1993, the Naples Botanical Garden is a 170-acre (69 ha) botanical garden located in Naples adjacent to the Everglades National Park. It consists of both cultivated gardens and conservation land, spanning seven different natural ecosystems with more than 1000 species present.
There is a particular focus on tropical biomes found between the 26th parallel north and the 26th parallel south. This excellent botanical garden bills itself as a paradise of supreme delight. You'll quickly find your inner Zen after taking quality time walking its 2.5-mile path with butterfly houses, architectural gardens, a stunning orchid display, and a 14,000-sq-ft visitor center constructed used timber which lay at the bottom of a nearby river for over 100 years.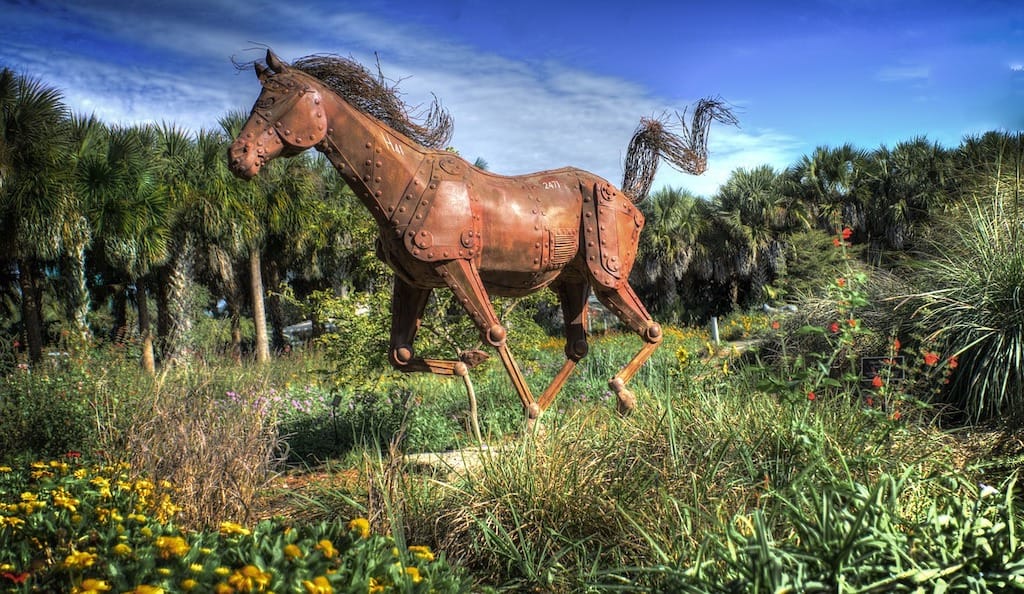 Biltmore Hotel Miami Coral Gables
The Miami Biltmore Hotel is an extravagant hotel planned by Schultze and Weaver in Coral Gables and was constructed as part of the Biltmore hotel chain in 1926. It was one of the most famous resorts in the world at the time, wooing European royalty and Hollywood stars alike.
The Giralda, the landmark medieval tower of the Seville Cathedral, is the inspiration for the tower. The Miami Biltmore Hotel became the highest building in Florida at 315 feet (96 m) when it was finished, holding the record until the establishment of the Dade County Courthouse in 1928. It also had the largest pool in the world at one time, and swimming instructor (and later Tarzan actor) Johnny Weissmuller was one of the numerous highlights.
During World War II, it operated as a hospital and until 1968 as a V.A. Hospital and the University of Miami Medical School campus. It was deserted for several years, but in 1987 it again opened as a hotel. It was named in 1996 as a National Historic Landmark. Today, this Coral Gables gem celebrates its heritage, mixing the beauty of the 1920s with contemporary luxury.
You can arrange a stay or book one of the most celebrated and sumptuous Sunday brunches in the world, held here every Sunday. Extraordinary buffet options, limitless bubbly, and a gallery of desserts are just a glimpse of what is in store.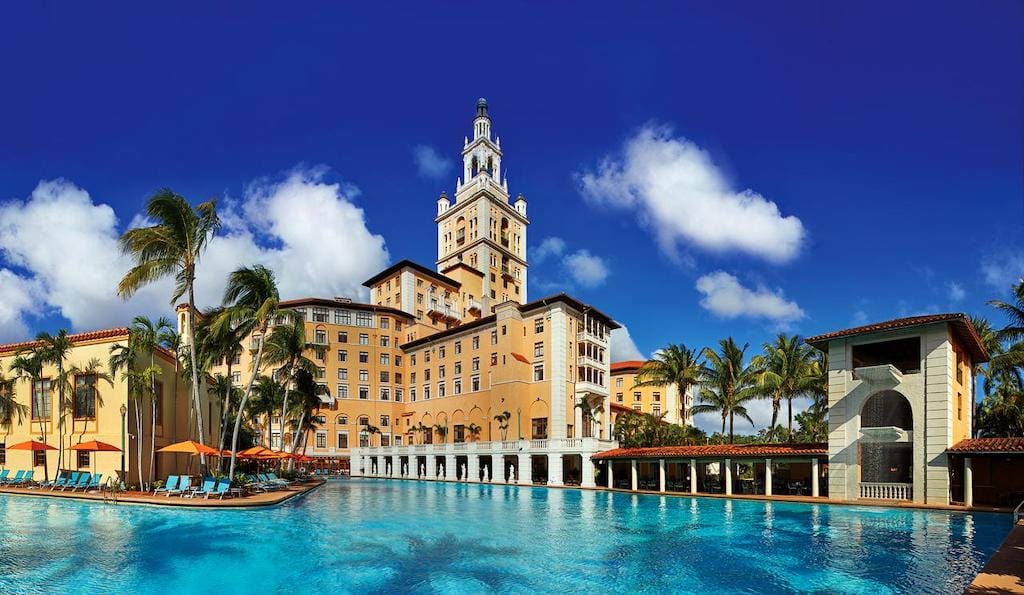 Historic Spanish Point
Historic Spanish Point in Osprey, Florida, is a magnificent 30-acre heritage and nature attraction with various historic sites and otherwise pristine coastal ecosystem of clear springs, white sand, alligator-filled wetlands, and jumbled mangroves.
Don't miss the charming Selby Gardens, hugging the beautiful Sarasota Bay, a tropical urban oasis of unparalleled botanical bliss, or the turn-of-the-century pioneer homestead historic house museum. A magnificent historic place close to Sarasota, there is so much to explore here, with well-maintained trails and even trams that cross large areas of the grounds for when the Florida heat makes walking unappealing.
The natural beauty alone of Historic Spanish Point means that even without the archaeological significance of its various colonial buildings and middens, it would still be one of the best things to do in Florida. And is somewhere you should allow at least half a day to explore.
Universal Orlando
Universal Orlando Resort is a famous theme park and entertainment resort complex based in Orlando — and a landmark of Florida. The resort is the second-largest resort in Greater Orlando, after the Walt Disney World resort, which is nearby, covering 541 acres of land.
Universal Orlando includes two theme parks (Universal Studios Florida and Universal's Islands of Adventure), along with the Volcano Bay water park, a nighttime entertainment complex (Universal CityWalk Orlando), eight hotels, and a currently-under-construction fourth park, Epic Universe.
Universal Orlando is one of the most visited theme park resorts in the world, with an annual attendance of around 21 million. According to some sources, it even has more visits now than Disney World. This shouldn't come as a surprise given the incredible modern attractions in recent years from the famous Wizarding World of Harry Potter and Universal's Volcano Bay to Halloween Horror Nights, the Hollywood Rip Ride Rockit roller coaster, and Transformers: The Ride 3D.
If you visit Orlando and a fan of movies and entertainment, this modern attraction is somewhere you simply can't miss.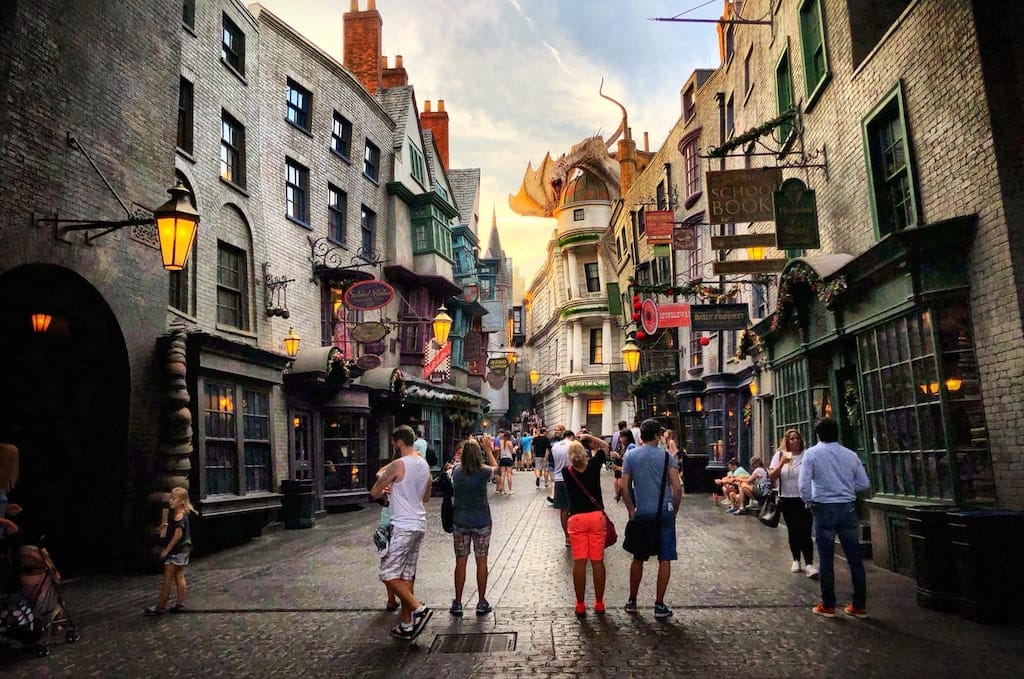 Florida State University
Florida State University in Tallahassee is a public research university and a landmark of Florida. Established in 1851, it is Florida's oldest continuous higher education establishment and home to Florida's only national laboratory, the National High Magnetic Field Laboratory.
The university consists of 16 independent colleges and more than 110 centers, buildings, laboratories, and institutes that provide more than 360 study programs. Of particular note on the campus is the Integration Statue (that celebrates 50 years of Florida State being an integrated school for African American and Caucasian students), the 1910 Westcott Building, the Langford Green, and the Legacy Fountain.
The John & Mable Ringling Museum of Art, the State Art Museum of Florida, and one of the state's leading museum/university complexes also reside at Florida State University. The main campus, including Heritage Grove, occupies 489 acres (2.0 km2) of land and includes over 14,800,000 square feet (1,375,000 m2) of buildings, many of which are deemed historically or culturally important.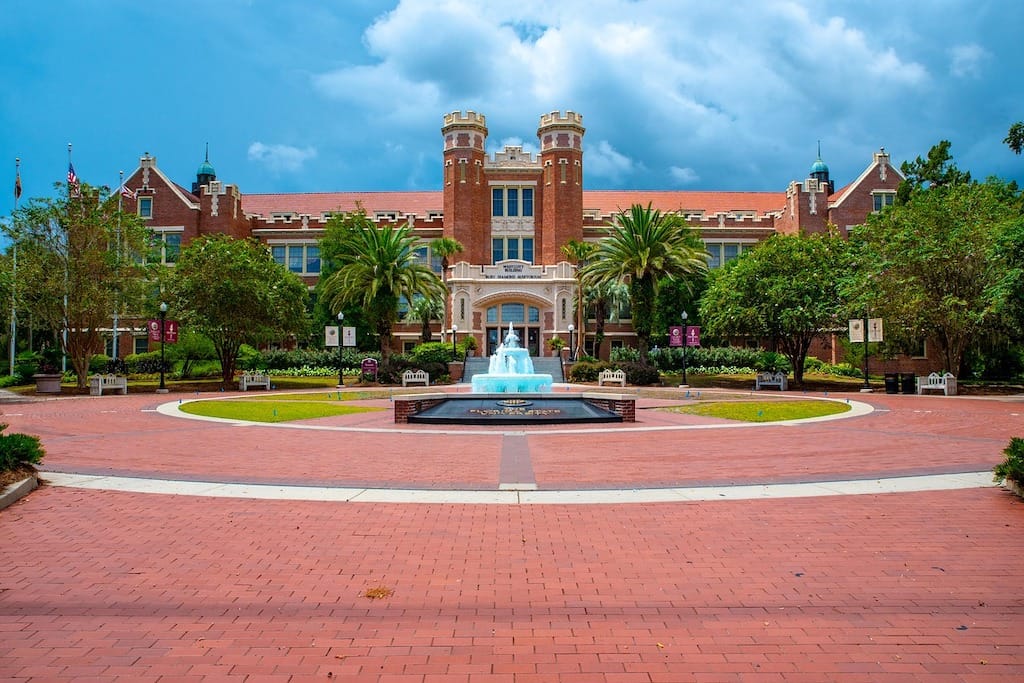 Cinderella Castle At Disneyworld
While the United States is most absolutely filled with iconic buildings and landmarks, one of the most quintessentially American is the enchanting Cinderella Castle at Disney World Resort.
Built in a (loosely rendered) eccentric late-Gothic style that was prevalent in the 1400s, the Disney Castle Orlando is motivated by a mixture of real and fictional palaces. It was completed in 1971, after roughly 18 months of construction, it still endures as the symbol of The Walt Disney Company.
The Cinderella Castle clocks in at 189 feet (58 m) tall and is even taller than its sister, the Sleeping Beauty Castle at Disneyland California. While both are assuredly iconic in their own right, the Cinderella Castle in Florida is not only is it the largest in the world, but it also has the most towers — 27. Count them if you don't believe us.
Be sure to plan to visit at the park's closing when a nighttime projection and fireworks showcase engulfs the landmark. This is when the castle is at its most enchanting. We don't want to give the show away but try not to blink, or you might just miss Tinkerbell flying off into the night.
Even better? Disney declared in 2020, in celebration of the 70th Birthday of the release of Cinderella, that the castle will be repainted. Don't worry; the castle will be visible in all its glory throughout – and the nighttime fireworks are not changed. After all, the show must go on!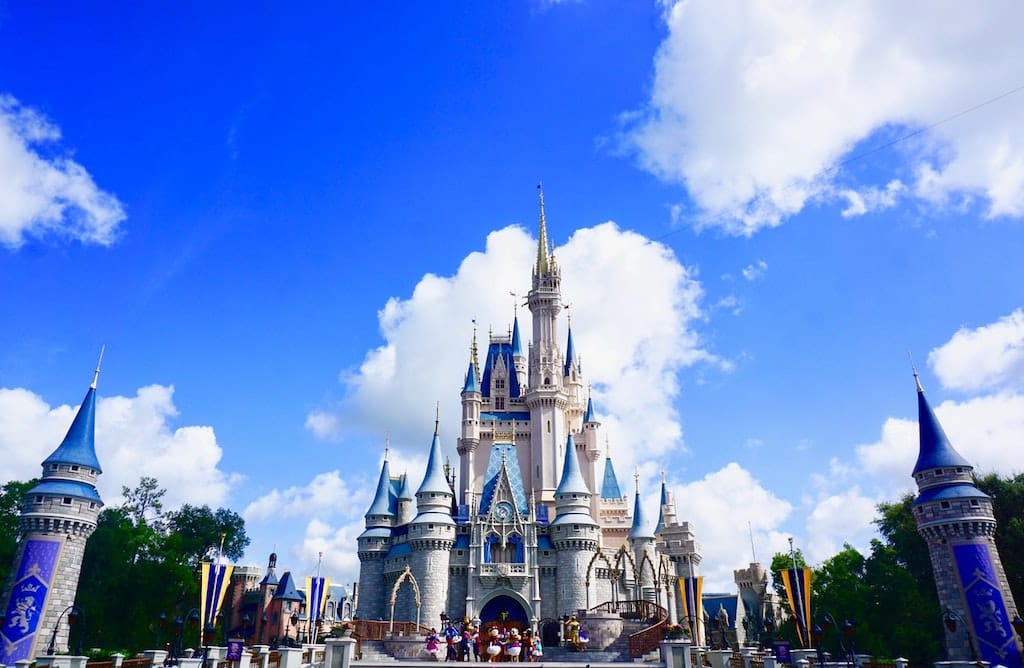 Everglades National Park
A landmark of Florida known worldwide, the Everglades National Park is 1.5 million acres of preserved wetlands that represent the most comprehensive sub-tropical protected wilderness area on the North American continent. Its position in the transitional temperate and sub-tropical climatic zones of America, along with its fresh and brackish water, shallow bays, and deeper coastal waters area combine to create a network of environments that supports a great variety of flora and fauna.
The Everglades National Park world heritage site also includes the most comprehensive mangrove ecosystem in the Western Hemisphere, the biggest unbroken stand of sawgrass prairie, and the most important breeding ground for wading birds in North America. An international treasure under threat from continued developments and draining in Florida, the Everglades National Park protects an exceptional landscape home to precious and imperiled species like the manatee, American crocodile, and the elusive Florida panther.
For travelers looking to explore while on a more comprehensive Florida road trip, various locations offer trails that are both guided and non-guided. However, given the wetland that comprises a large extent of the site, you should consider exploring it by boat. There are three authorized airboat businesses positioned along US Hwy 41 between Miami and Shark Valley, and by supporting these businesses, you can be sure some of your money is going back to support the long-term protection of this incredible place.
Other options include canoe and kayak tours, fishing guides, photography tours, and more! Just be careful to try experiences in the winter dry season, which runs from early December through late April and early May. Otherwise, be prepared for soaring heat, intense humidity, and vast clouds of mosquitoes and other insects that want a taste.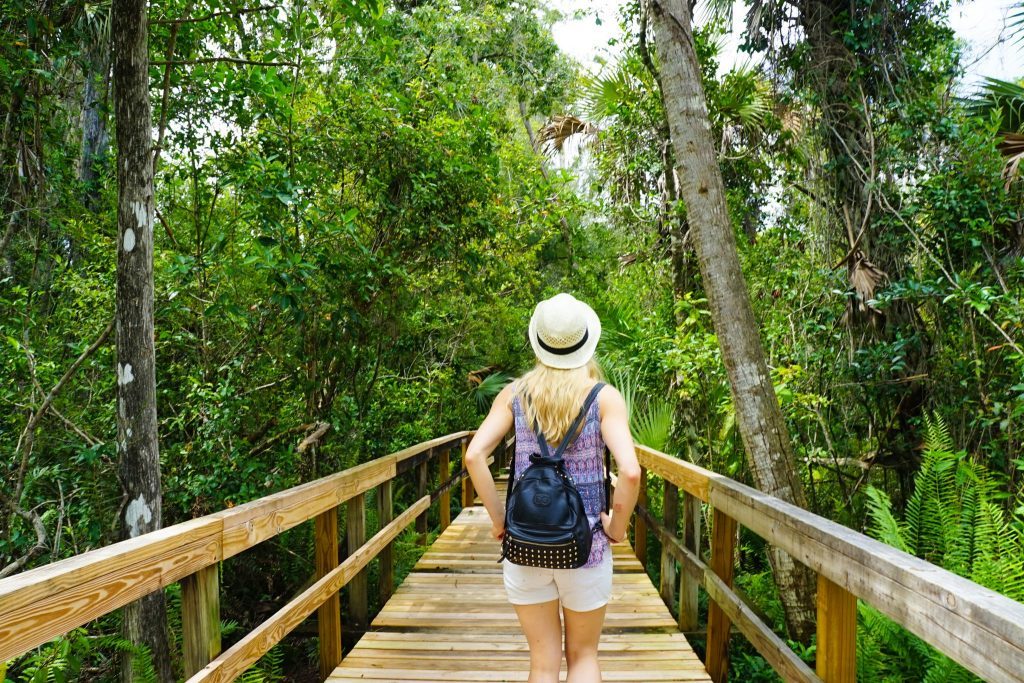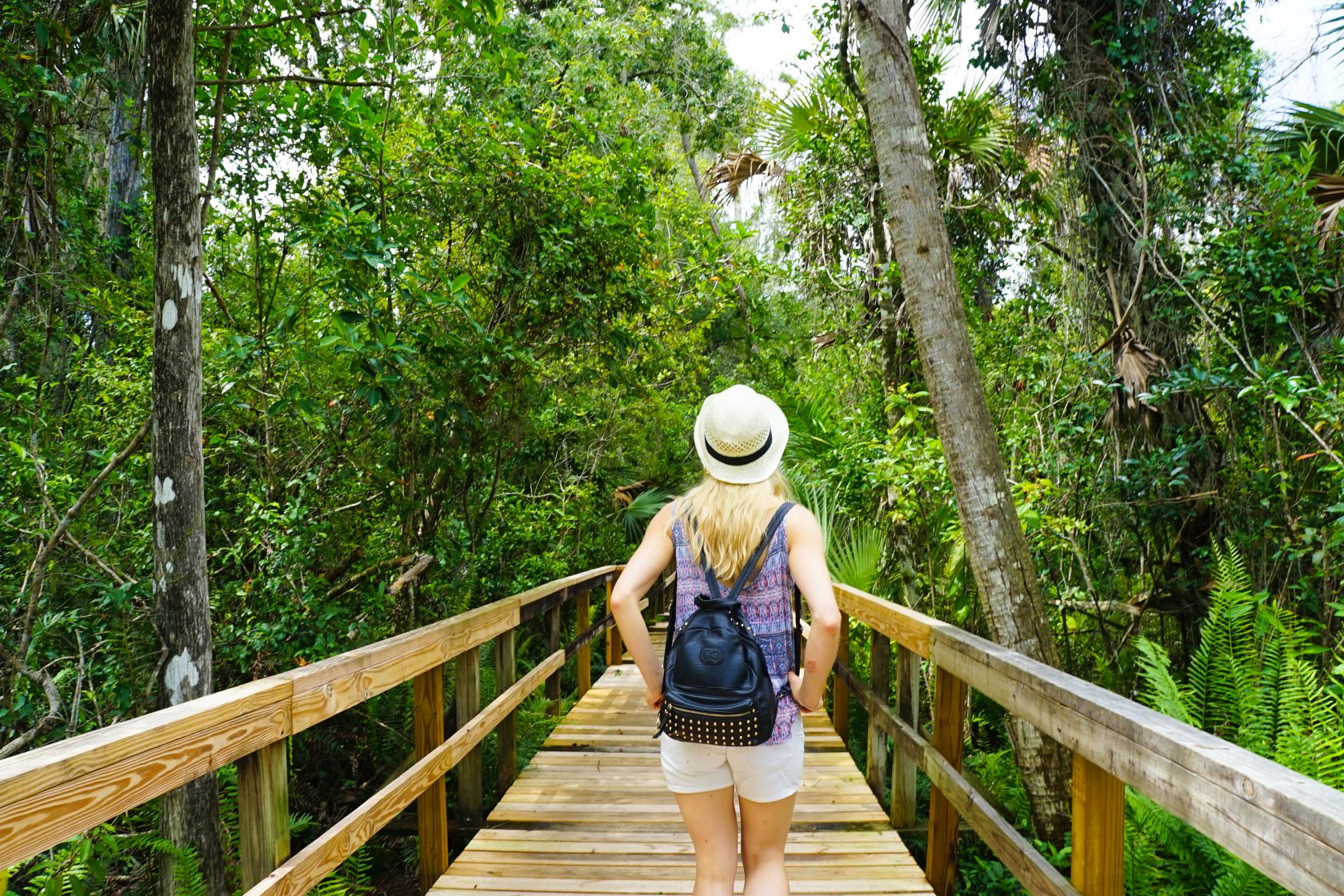 Ocala National Forest
We love the majestic Everglades, but there is so much more to the nature of Florida. One such place is the landmark Ocala National Forest, located just north of Orlando.
The southernmost forest in the continental United States, inside this otherworldly spot, you will find hidden cypress stands, bizarre sinkholes and crystal-clear springs — and the world's largest contiguous sand pine scrub forest. The forest covers 607 square miles (1,570 km2) of Central Florida and has more than 600 lakes, rivers, and springs, including springs where you can swim, snorkel, and dive in the magical crystalline waters year-round.
There are hundreds of trails, many of which take you on past unusual and mysterious scenes, including the remains of 19th-century homesteads. You'll get the feeling you could be lost for weeks if you strayed from the path, which is probably true, and we don't suggest it. There is very much the 'Old Florida,' and you can appreciate what early settlers would have experienced when they arrived in this humid and confusing land all those years ago. And get a sense of what this area of Florida was like before the theme parks arrived and changed everything forever.
There are 40+ odd campgrounds and ample activities, whether you want a short hike, longer kayaking adventures, or just to explore this tangle of unique flora and flora.
Castillo de San Marcos National Monument
The oldest masonry fort in the continental United States is Castillo de San Marcos, protecting the town of St. Augustine, Florida, on the western shore of Matanzas Bay. In 1672, 107 years after the foundation of the city (when Florida was part of the Spanish Empire), the Castillo was built by the Spanish.
After an assault by the English in 1668 that demolished much of St. Augustine and weakened the original wooden fort, the fort's creation was authorized. The heart of the present fortress was finished in 1695, but over the years, it would undergo several modifications and upgrades and St. Augustine became the capital of British East Florida when Britain took possession of Florida in 1763. The fort was then dubbed Fort St. Mark until the Peace of Paris in 1783, when Florida was passed back to Spain, and the official title of the fort was returned.
The Adams-Onís Treaty then ceded Florida to the United States in 1821, and the fort was declared a United States Army base. The fort was designated a National Monument in 1924 and was decommissioned in 1933 after 251 years of continuous military occupancy. The 20.48-acre (8.29 ha) site was eventually handed over to the National Park Service of the United States, under whose control it remains today.
The Castillo de San Marcos, is a monument not only of stone masonry but of individual dedication and resilience, embodying the struggle between cultures that eventually led to a uniquely united country, the U.S.A. These original walls are still evocative with the hardships of an earlier period, offer tangible proof of the gritty yet incredible past of the United States.

Henry B. Plant Museum
In the 1891 Tampa Bay Hotel, a Victorian railroad resort that characterized the glamorous frontier, first opened its door. The hotel hosted thousands of guests during its operational period from 1891 to 1930, including countless celebrities such as Sarah Bernhardt, Clara Barton, Stephen Crane, the Prince of Wales, Winston Churchill, Ignacy Paderewski, and Babe Ruth.
When the Spanish-American War broke out, the hotel owner, Henry B. Plant, persuaded the military of the United States to use his hotel as an operations base. To formulate invasion plans, generals and high-ranking officers remained in their quarters, while military personnel holed up on the hotel's land area. Throughout that time, Colonel Teddy Roosevelt and his Rough Riders were at the hotel as well. Roosevelt kept a suite and led his men to combat drills on the property throughout the day.
In 1930, the Tampa Bay Hotel shut as tourism was seriously curtailed by the Great Depression. For three years, it stayed vacant and untouched. The Junior College of Tampa Bay was permitted to move into the hotel in late 1933, using the old suites as classrooms and offices.
The curriculum of the junior college was enlarged, becoming the University of Tampa, because of the vast amount of space provided by the hotel. In order to maintain the hotel in its initial state and co-exist with the newly founded university, the Tampa Municipal Museum was established by the city.
In 1941, for $1.00 a year, the city of Tampa signed a 99-year lease with the University of Tampa. The lease omitted the building's southeast wing to allow for the museum's accommodation. Now a National Historic Landmark, and renamed the Henry B. Plant Museum, this landmark of Florida is unique in that it includes the actual furnishings enjoyed by the first visitors to come here, unlike other museums devoted to the lifestyles of the past.
Today, the museum accurately represents America's turn-of-the-century opulence and the vision of the father of American transport, Henry B. Plant – making it not only a landmark of Florida but of the roaring '20s in the USA.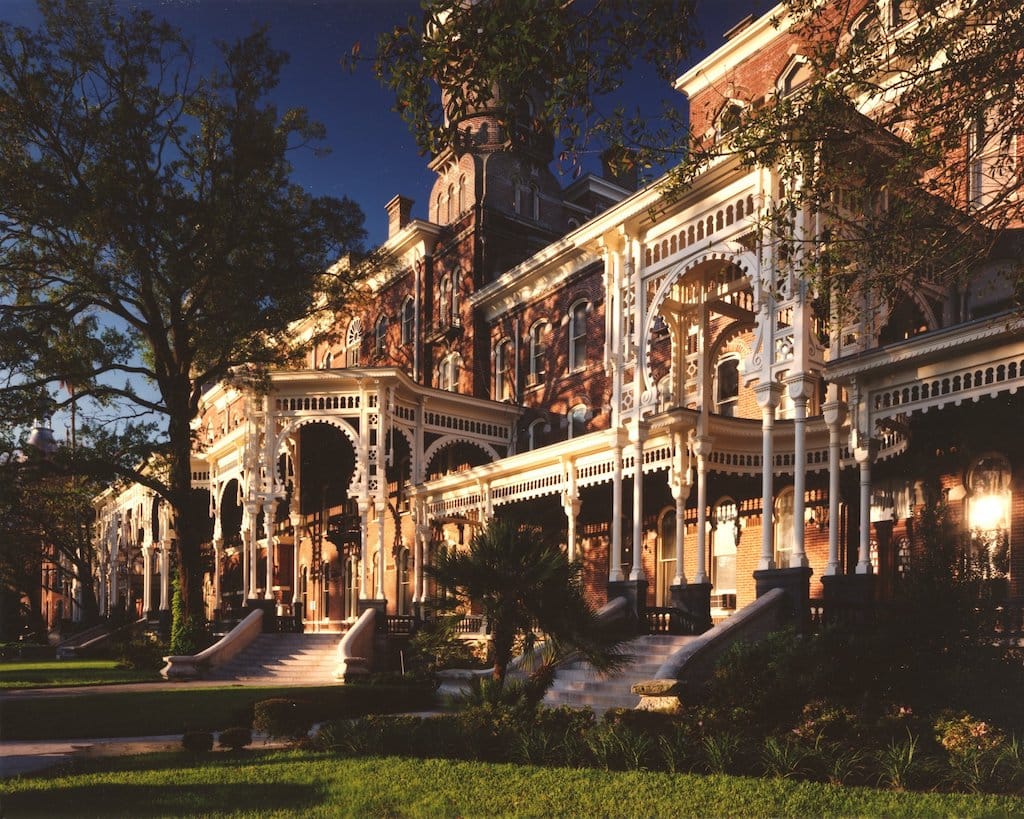 Cathedral Basilica Of St. Augustine
This cathedral, the oldest Catholic Church in the town of St. Augustine, was the very first parish in America and remained the oldest Christian congregation in the contiguous United States with services going back to 1565.
It was designated a U.S. National Historic Landmark in 1970 is famed for its Spanish-inspired architecture. A sign of the growing riches of the New World, the opulent cathedral walls are decorated with beautiful murals portraying scenes from the history of the Catholic Church. The stained-glass windows also display scenes from the history of Saint Augustine of Hippo, after whom the town was named.
Organized tours are given all day long, and guests are invited at any time to light candles for loved ones. At 7 am daily, a mass is celebrated – and is the best time to visit.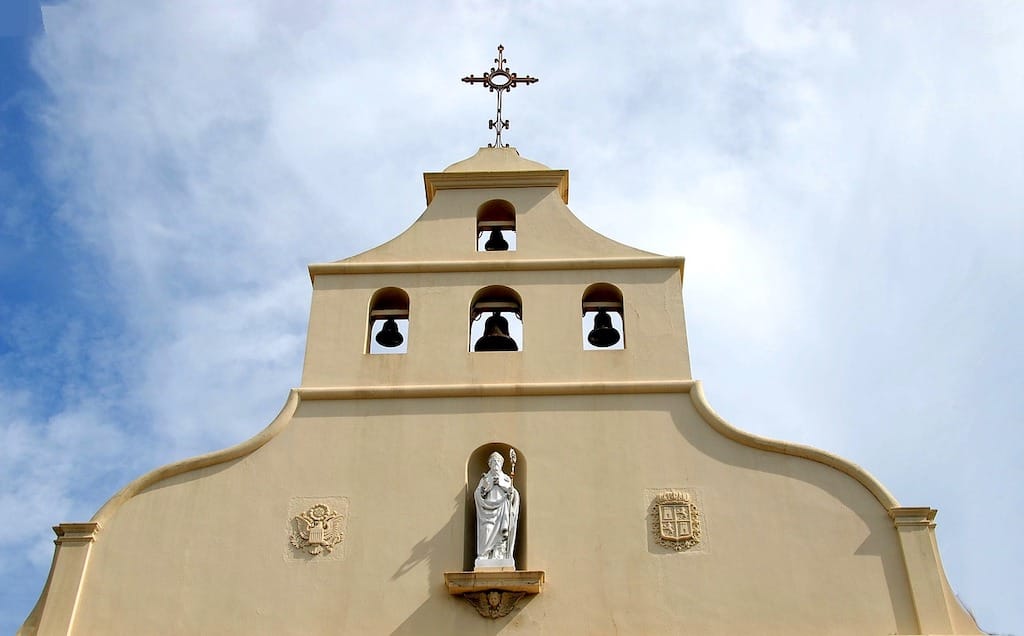 The Don CeSar
St. Pete Beach's Iconic Pink Palace is undoubtedly one of Florida's most prominent landmarks – with a blended architecture of Mediterranean and Moorish styles modeled after different famous hotels around Florida of the time.
The Don CeSar, which was opened in the heyday of the Gatsby Age in 1928, has been hosting travelers for almost a century. From the playground of high society to appearing on the silver screen to becoming an icon of the Gulf Coast, The Don CeSar has a fascinating and dramatic past. Eminent celebrities like Clarence Darrow and F. Scott Fitzgerald resided at the St. Pete Beach Pink Palace.
You can really have it all, with a sugar-fine beach, dazzling sunsets, a world-class spa, and a lively food scene. More than a landmark, the style of The Don is epic and timeless. Named to the National Register of Historic Places in 1975 and a founding member of the National Trust Historic Hotels of America, The Don CeSar still serves as a gulf playground for America's pampered rich and famous of today.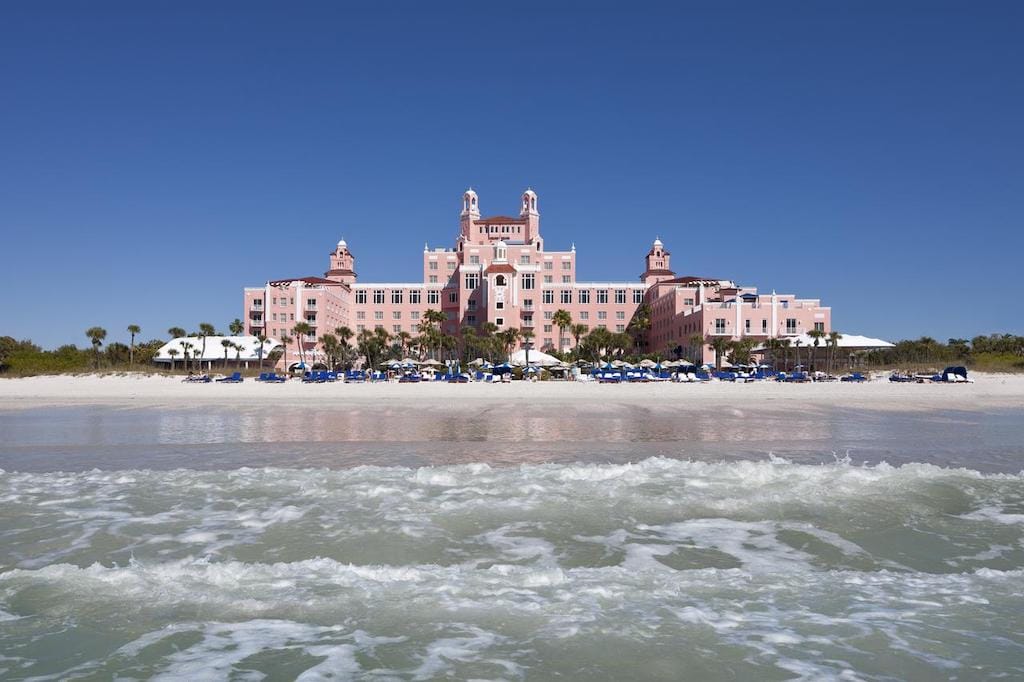 Sanibel Island
Idyllic Sanibel Island, found in the Gulf of Mexico, just a quick drive from Fort Myers, is renowned for its sunsets, lighthouse, luxurious resorts, and abundance of beautiful and rare shells.
Seashell enthusiasts —yes, there is such a thing — come here for all over the U.S.A. to try their luck hunting for the spiral calcium gems that wash up along the beaches here. Over 250 kinds of shells have been found here. One of Florida's hidden gems, island life on Sanibel is spontaneous and carefree.
The island's egalitarian nature gives it a rather refreshing point of difference. Growth at Sanibel has been consciously considered, and the island's northern half is almost completely contained within the J.N. 'Ding' Darling National Wildlife Refuge. The result is a very paradise lost kind of vibe, with 15 miles of pristine beaches, 25 miles of bike paths, and zero stoplights.
There is no downtown, and the beachfront is blissfully free of the ubiquitous commercial-and-condo monstrosities that can be found on most of Florida's coastlines.
Plus, there are only a few beach points of access, meaning it is easy to find your own seclusion. There are mansions here, but the hidden from view, and life is a very casual affair. This makes Sanibel a perfect choice for a romantic getaway, a family trip, or a nature vacation. So, what are you waiting for? Grab your bucket and a shell guide and get hunting.
You never know what you'll find.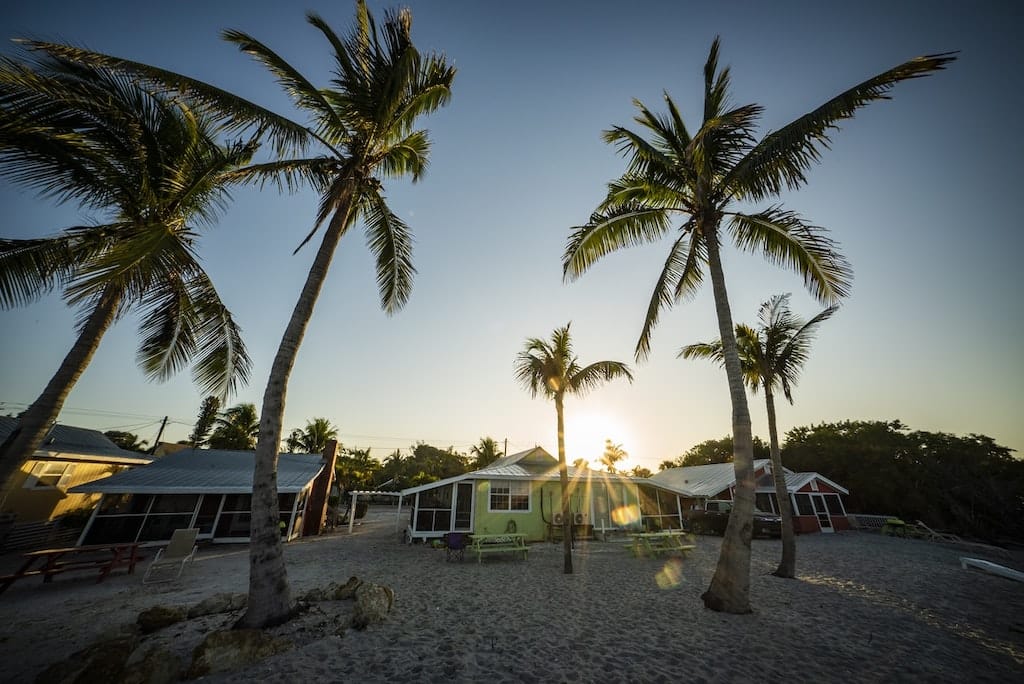 Ben Hill Griffin Stadium
Ben Hill Griffin Stadium, popularly known as "The Swamp," is dedicated to football at the University of Florida and a landmark of the state. The stadium was constructed in 1930 with a capacity of about 22,000 and has been expanded, renovated, and improved many times since, the last one in 2003, which raised the seating capacity to 84,000.
As Florida's largest stadium and one of the country's noisiest, it has a notoriety for being a very challenging place to play for rival players. For athletes accustomed to cool climates, the sound level, as well as the extreme heat and humidity on the pitch, make it difficult to play here – and even for spectators, it can be very overwhelming. For competitors to tackle dehydration, Gatorade was developed here in conjunction with scientists from the University of Florida.
It was noted in the 90s by then-coach Steve Spurrier that "A swamp is where Gators live. We feel comfortable there, but we hope our opponents feel tentative. A swamp is hot and sticky and can be dangerous." Ben Hill Griffin Stadium has been known as the "Swamp" ever since, and while it can be sticky and uncomfortable, watching a game here is an experience you will never forget.
Epcot
As a staple, we have already featured Orlando's Disney Castle, but Epcot also deserves its own placement as a Florida classic. At Walt Disney World Resort, Epcot is a futuristic theme park with thrilling attractions, global pavilions, award-winning fireworks, and annual special events.
Epcot is devoted to the promotion of human achievement, including technical progress and international culture, covering 305 acres (1.23 km2), more than double the size of Magic Kingdom park, and is sometimes alluded to as a" permanent world fair.
Spaceship Earth, a geodesic sphere at the entrance, is the main emblem of Epcot, but there are plenty of other features, including the World Showcase, a wide area reflective of a permanent world fair featuring 11 zones, each decorated and dedicated to representing a specific nation.
The pavilions circle the World Showcase Lagoon, a large man-made lake with a circumference of 1.2 miles (1.9 km) in the middle of the World Showcase, which hosts a nightly light display of fireworks and lights. Better yet? Most Epcot shops and restaurants, particularly in the World Showcase, sell a variety of alcoholic beverages that match the respective states, including seasonal brews, microbrews, spirits, and wine.
The park also presents the Epcot International Food & Wine Festival, an annual celebration that includes tastes of food and drinks from around the world, as well as live entertainment and special exhibits.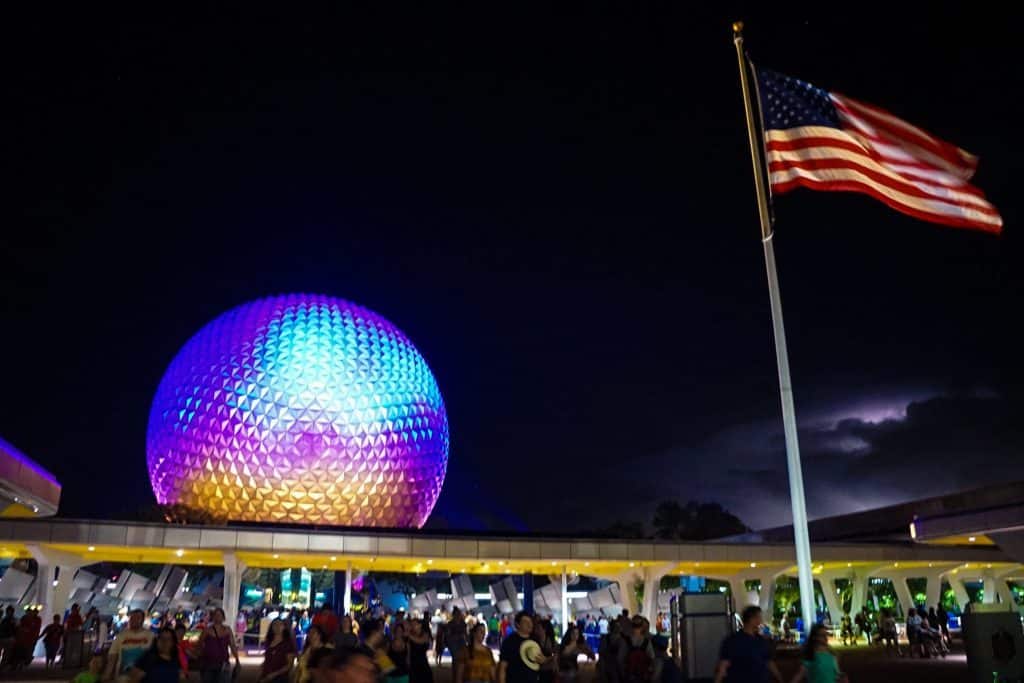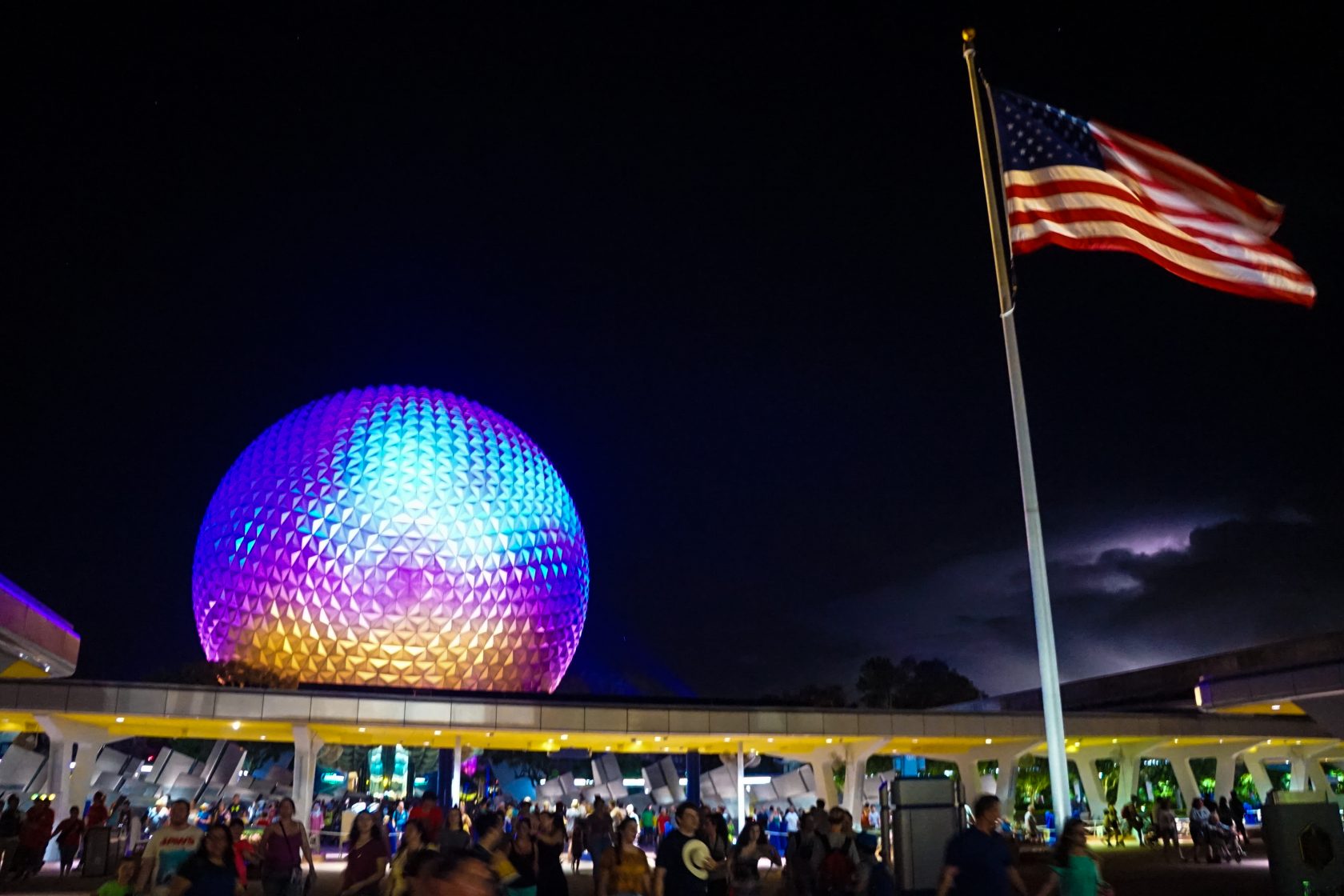 Ca' d'Zan
Ca'd 'Zan is a gorgeous gothic revival estate located adjacent to Sarasota Bay. The dwelling was the winter home of John Ringling, a famous circus owner, developer, and art collector, and his wife, Mable. The Ringling's were fans of Venetian aesthetics and selected the site overseeing the Bay of Sarasota, which reminded them of the lagoon of their favorite city. The title of the residence is Venetian for John's Home.
The Ringling's had leased the estate of Mary Louise and Charles N. Thompson on their expansive Shell Beach property and planned to buy some of the plots to establish a permanent winter headquarters, which would include a bay residence and a gallery for their extensive art and artifact portfolio. An art school was also proposed for the site, but it was never established. The artistic features of the house show the traditions of the Venetian Doge's Palace, Ca' d'Oro, and the Grunwald Hotel.
Objects acquired by the couple throughout their foreign journeys were seen in the home. The construction of the residence was funded by New York architect Dwight James Baum in 1924 and was modeled by Sarasota developer Owen Burns. The project was concluded in 1926 when the Florida boom plummeted, and the bank defaults that would lead to the collapse of 1929 began.
The initial cost of constructing the home was $1.5 million. In 1982, the house was classified as a participant to the Caples'-Ringlings Estates Historic District, which is part of the National Register of Historic Places.
Other related properties in the district worth seeking out while you are here include the residences of Ellen and Ralph Caples, the John and Mable Ringling Museum, the residence of Hester Ringling Lancaster Sandford, and the residences of Edith and Charles Ringling.
The Ca'd 'Zan residence was renovated in 2002 under the leadership of Bill Puig. Most of the specifics of the original architecture and decoration have been faithfully preserved, with the exception of some of the interior color scheme. The property now operates as a museum, and with so many interesting objects, paths, and levels, you can easily spend the whole day exploring here.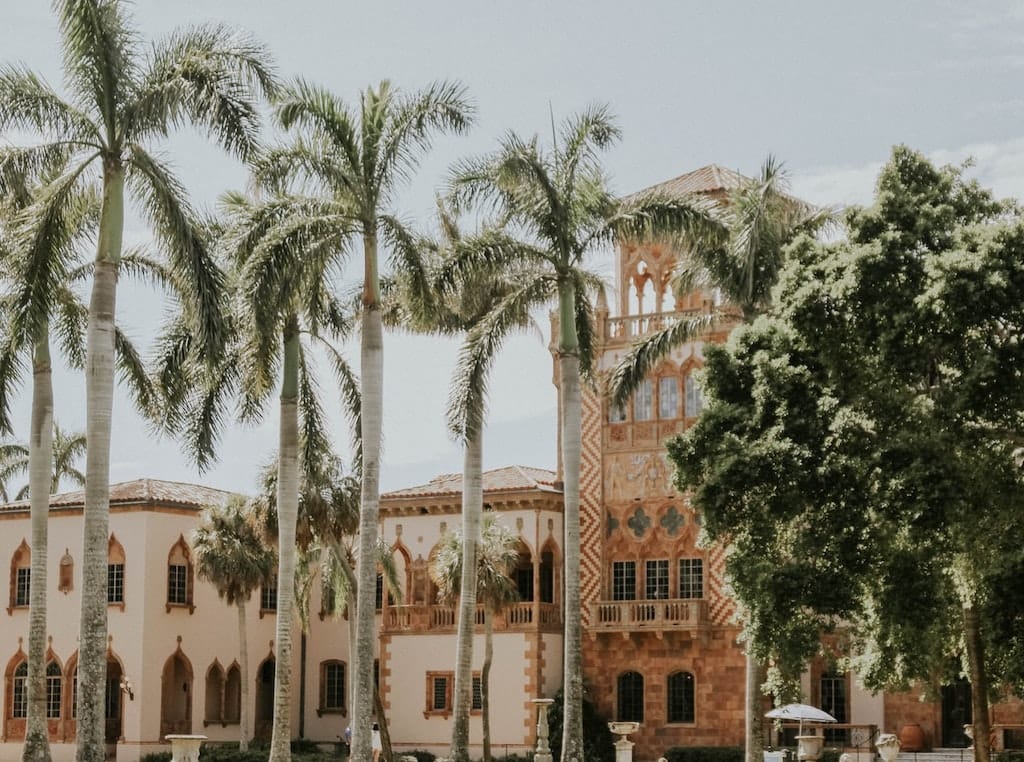 Kennedy Space Center
One of the most famous landmarks of Florida has to be the larger-than-life Kennedy Space Center, just one hour outside of Orlando.
The shuttle launches may have stopped, but the Space Center is still an excellent, unforgettable experience that gives you a taste of what an astronaut's life is like and offers you important insight into the ongoing work of the space program in the U.S.A.
No matter if you are only moderately passionate about science and space, or an uncompromising sci-fi enthusiast, you can't help but be impressed by a visit to the Space Centre and the sheer scale of the endeavors taken to further humanity here.
Begin at the Early Space Exploration museum to get a quick summary, then head out on the 90-minute bus tour to the Apollo / Saturn V Center and conclude at the spectacular new Atlantis museum, in which you can walk under the scorched fuselage of a spacecraft that flew on 33 flights to space.
Located on the Atlantic Coast and adjacent to the wind-swept beaches of Canaveral National Seashore, an all-day immersion in U.S. space history will have you wanting to head to the stars yourself.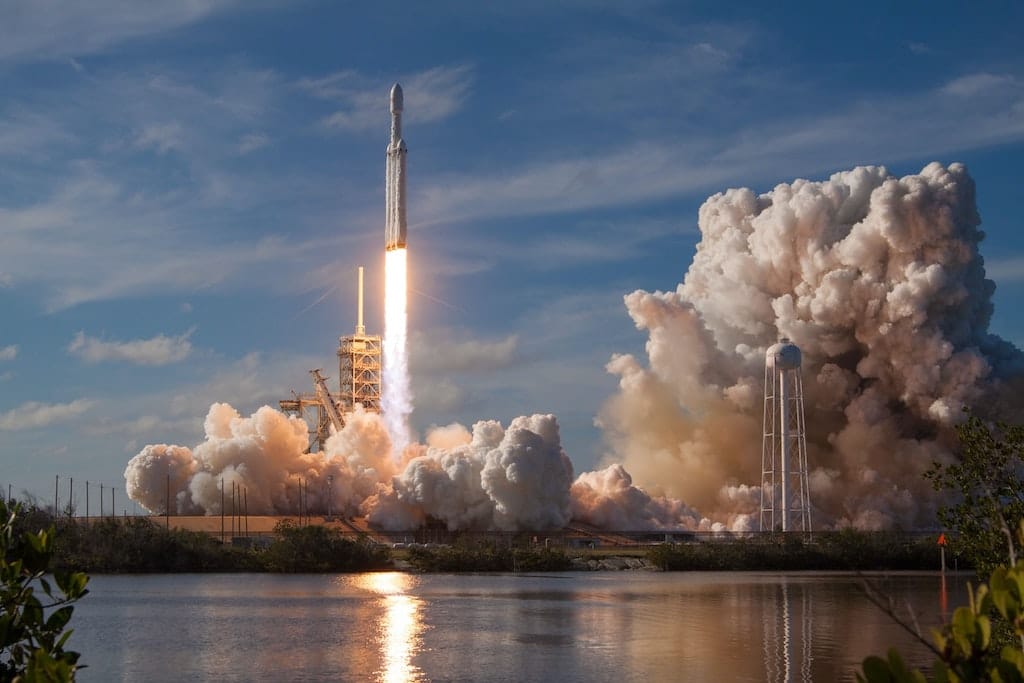 Southernmost Point of the Continental US
A bizarre stove-like monument marking the Southernmost Point in the Continental United States and is a popular tourist attraction in Key West, Florida. The marker stands at what is allegedly Key West's farthest southern tip (it isn't).
Although colored like a buoy, this monument is actually just a very large piece of cement storm drain. In 1983, it substituted the sign which used to identify the location — and was then stolen —. The symbol itself emerged as a way to lure visitors to an open-air shell market that no longer takes place. It's close enough to the southernmost Point that nobody really cares that it's not, and the concrete memorial is so massive that nobody wants to go to the hassle of moving it.
The monument states that Cuba is just 90 miles away, and just to its side, a plaque celebrates the courageous Cubans who perished trying to get to America. There are several other "Southernmosts" spots surrounding the monument — hotel, residences, restaurant, etc. It's what makes Key West so famous after all. The emblem of The Conch Republic is drawn on the peak of the monument. Key West, trying to promote its credibility as a free-wheeling, party-fun sort of city, declared independence from the 1970s, proclaiming itself The Conch Republic (a 10-day party honors the phenomenon every April).
However, if that were really the case, then the title of Continental U.S.A. Southernmost Point would go one key North to Boca Chica. So, many don't let the locals in on that fun facts. While you are in Key West visiting this landmark, you should also consider a snorkeling trip or staying at the fabulous Hotel Perry.
111 Lincoln Road
To see all of the top landmarks in Florida, you will need to take a tour of Miami's best car parks. Yes, you read this right. Miami's carparks.
We all know car parks are rarely well-designed, yet somehow in Miami, carparks have been elevated to an art form and become an opportunity for architects to show off. And as Miami is principally built on sand or swamp with a high-water table, there are a lot of above-ground parking buildings needed (since subterranean parking basements are not typically an option).
While we expect plenty more to come in the future, for now, there are three stand-out examples you should mark on your map: The City View Garage in the Design District with its geometric blue-toned aluminum skins, the modernist Park@420 in South Beach, and out-of-this-world 111 Lincoln Road.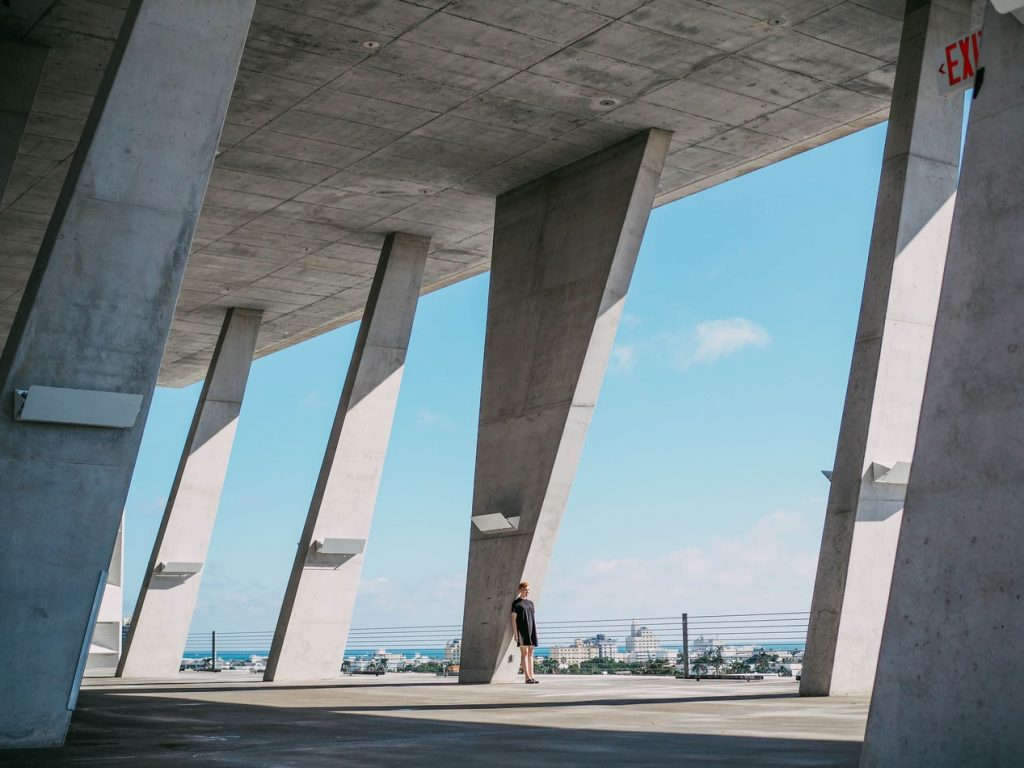 Bok Tower Gardens
The wonderful Bok Tower Gardens, a national historic landmark of Florida, has multiple hiking trails and 50 acres of gardens. Since its launch in 1929, Bok Tower Gardens has intrigued millions of Florida tourists. In a spot where time stands still, and a spirit of harmony and tranquility prevails, where you can explore true Florida and nature at its best.
One of Florida's hidden gems, Bok Tower Gardens, is located about 30 minutes from Orlando and has been voted Florida's "Best Garden." Besides the extensive gardens, there is the famous Pinewood Estate, a Mediterranean-style 1930s winter retreat, and the opulent 205-foot art deco and neo-Gothic Singing Tower.
The pink marble and coquina stone architectural treasure houses one of the world's finest carillons. Visitors can also enjoy some new garden experiences with the children's garden of Hammock Hollow, offering almost three acres of natural exploration, including a relaxing water play area.
The outdoor kitchen and edible garden are adjacent to the children's garden, providing a surplus of seasonal items. The Wild Garden invites tourists to explore four distinctive ecologies of lush indigenous plantings in Florida, a boardwalk, a nature pond, and a swamp. Dedicated in 1929, Bok Tower Gardens persists a real American marvel as a gift of appreciation from Dutch immigrant Edward Bok, a progressive, Pulitzer Prize-winning author and world peace activist.
There are almost 700 acres of citrus groves today, forest gardens, nature walks, protected lands, and endangered plants where tourists can discover spectacular sights around every corner.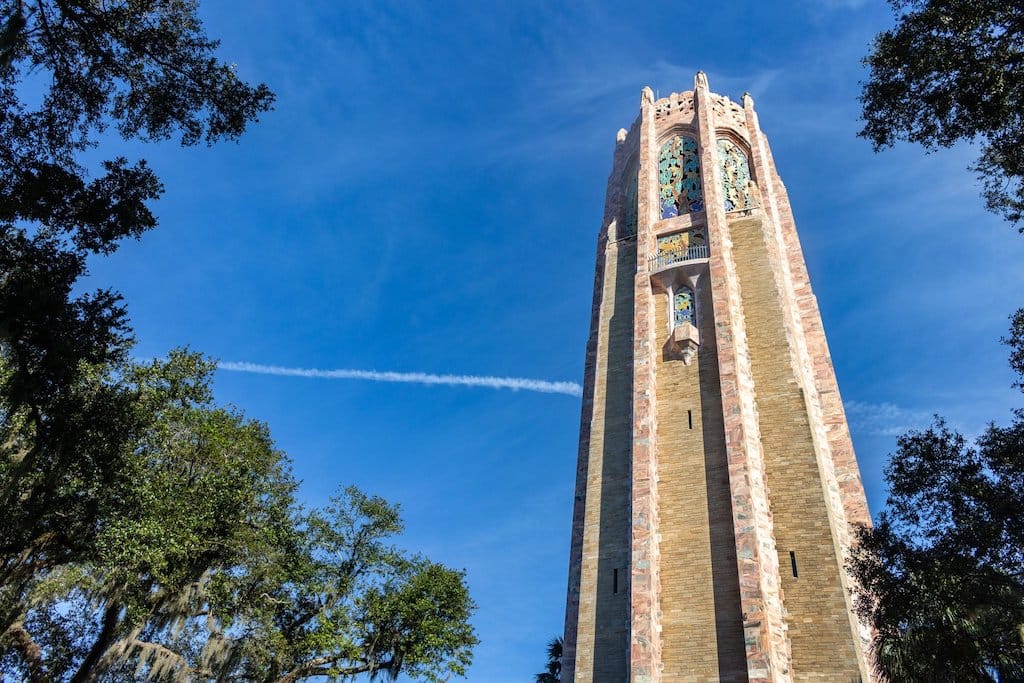 Wynwood Walls
Conceived in 2009 in a run-down industrial neighborhood, the Wynwood Walls have completely revitalized the ailing community with its collection of life-size murals and colorful drawings.
The Wynwood Walls are free to enter and contain a constantly rotating collection of artists and their creations – as well as some seriously funky shops and indoor galleries. This is not your normal political street art found in Medellín or Buenos Aires but is fun and slightly irreverent.
The surrounding area is now overflowing with gorgeous works of art, as well as many cool eateries, bars, and restaurants. It is no wonder it is frequently used now as a filming location for many of the best films set in Miami.
Come in the late afternoon to avoid the heat and plan to spend a few hours!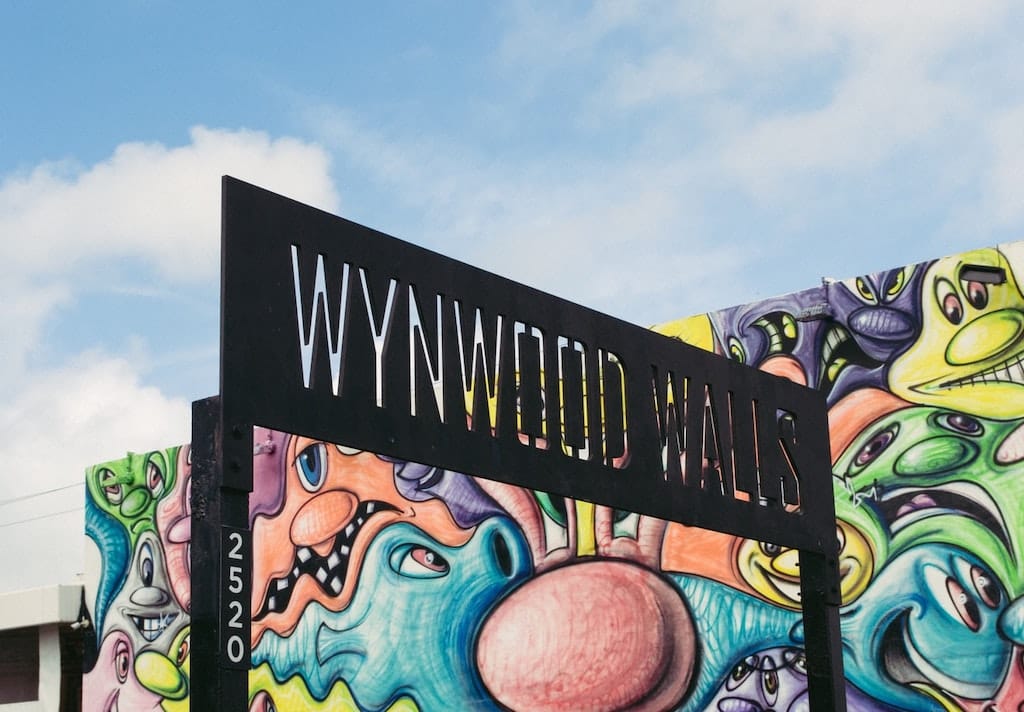 1 Hotel South Beach
One of the newest landmarks of Florida, this one-of-a-kind upscale hotel, is located on a 600-feet of Miami Beach and won award-after-award-after-award. Designed for comfort using reclaimed materials, the 1 Hotel South Beach hotel is our favorite place to splurge while exploring everything the magic city offers.
The spacious, refined rooms of 1 Hotel South Beach feature Atlantic ocean views, custom-designed beds, and walls covered in driftwood. Upgraded rooms offer balconies, suites, and full kitchens should you require them. Back downstairs, there is an elegant eatery run by Tom Colicchio, emphasizing terrace seating, along with both rooftop and lobby bar. Should you not want to get salty at the beach, there are four outdoor pools, a luxe spa, and a 24/7 fitness center.
We first fell in love with the 1 Hotel concept while exploring the luxury hotels of N.Y.C. While competition is undoubtedly tough in Miami, we are adamant this is one of the best places to stay and are certain they will exceed your expectations. Plus, staying in a landmark of Florida makes sightseeing just that little bit easier…