Malaysia is well known for its extraordinary natural diversity, vibrant culture, and remarkable urban landscapes. Fittingly, Malaysia is also home to four of the more than 1,000 World Heritage Sites worldwide, as inscribed by the United Nations Educational, Scientific, and Cultural Organization (UNESCO).
Personally, I think Malaysia is currently underrepresented in terms of world heritage. Its intriguing UNESCO sites include colonial cities, mountainous national parks, and archaeological sites with evidence of the evolution of early humans.
But there are more unique places that could be honored with recognition in the future. For this reason, I will also cover the tentative sites on Malaysia's wishlist — in anticipation that some are likely to be included shortly.
The theme of nature and culture is even split through these four sites, and speaking to Malaysia's remarkable natural and human heritage. Some of these sites are landmarks of Malaysia but once is rather obscure and likely only known to the most persistent of travelers.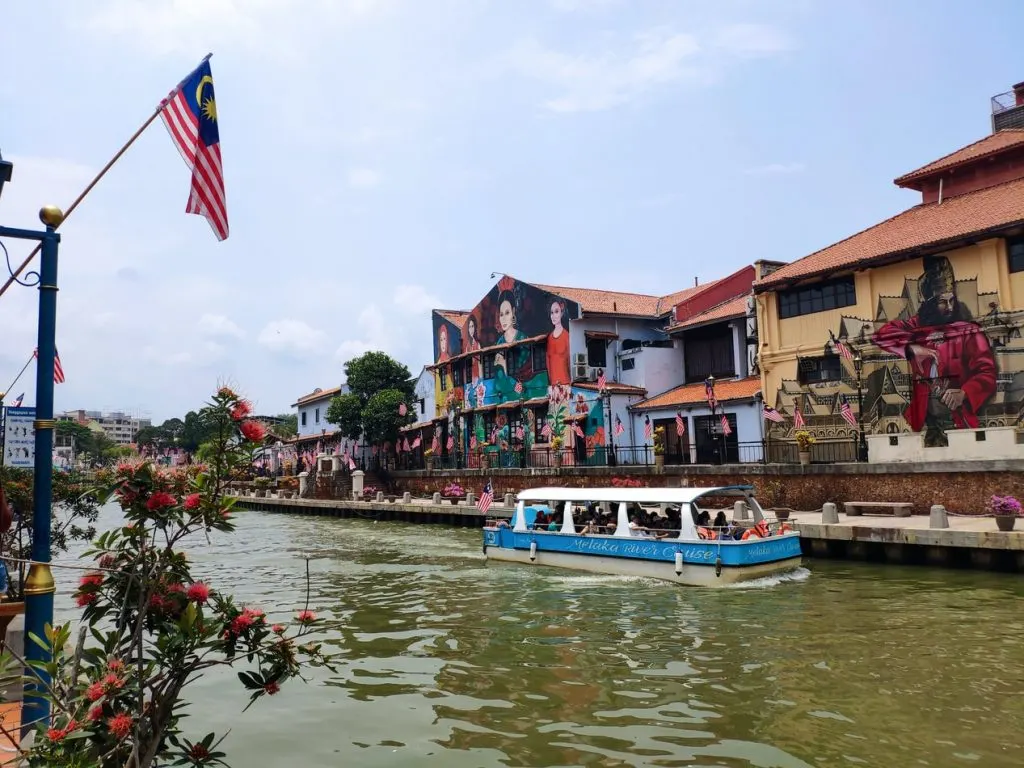 UNESCO is a bureau of the United Nations that endeavors to support the protection and growth of the world's intellectual and cultural property and elects UNESCO sites due to their "outstanding universal value" in science, history, or culture.
As a result, UNESCO Sites are meaningful to the mutual interests of humanity – and legally guarded by international treaties.
Travel influenced by UNESCO sites allows visitors to explore secret spots, aid preservation, obtain specific knowledge about the history of Earth and humanity – and to wonder at unequivocally majestic sites. While a few such as the Canadian Rocky Mountains and Sydney Opera House are famous around the world, there are far more untouristy UNESCO sites worthy of insertion in any 'off-the-beaten-track' bucket list.
Inscriptions settle into two categories: cultural and natural locations, or a combination of both (mixed). There are currently 4 UNESCO world heritage sites in Malaysia, two cultural ones, and two natural ones. While I have visited most of them myself, I have included all sites here – so you can get an idea of what makes each special.
So, why not immerse yourself in one or more of these sites on your next Malaysia vacation? From breathtaking natural wonders to gorgeous historic towns, check out our exhaustive list of Malaysia UNESCO sites to determine which places resonate with you personally. You can then use them as a roadmap for the trip of a lifetime.
Cultural UNESCO World Heritage Sites In Malaysia
Archaeological Heritage of the Lenggong Valley
Established in the verdant Lenggong Valley, this unique world heritage site in Malaysia comprises four archaeological sites in two groups that combined provide evidence covering nearly all eras of human evolution since man left Africa 1.83 million years ago. This is one of the most significant records of early man development found in a single location, and the oldest evidence to ever be located outside of Africa.
The archaeological heritage of the Lenggong Valley includes both open-air and cave sites that include Palaeolithic tool workshops, further increasing the importance of the site by evidence of early technology in man. The quantity of localities discovered in the comparatively contained expanse implies a rather large and semi-sedentary community inhabited the area.
And as cultural artifacts have been found across the Palaeolithic, Neolithic, and into the Metal ages, it is thought the site was occupied for long periods at multiple points over these 2 million years.
The Perak Man, South-East Asia's oldest (mostly complete) human skeleton, was also discovered here. It is thought the surrounding valley likely holds other essential discoveries that may be unearthed as research continues into the future.
Even after being recognized by UNESCO in 2013, the Lenggong Valley has not seen a surge in tourism and is still missing from the majority of Malaysian travel itineraries. It can actually be reached relatively easily by car or via one of two daily direct bus connections to Kuala Lumpur.
As the caves are closed at the moment, the few who make it here are often disappointed. You can visit the Lenggong Archeological Museum in the village of Kota Tampan, a short drive southeast of Lenggong, where the remains of the Perak Man are displayed.
Things are frequently changing here, but it appears that access to the UNESCO caves of the Lenggong Valley can now be arranged with a tour in conjunction with local authorities. You might also be able to visit yourself if you organize in advance.
Melaka and George Town, Historic Cities of the Straits of Malacca
The historic trading towns of Melaka and George Town on the Straits of Malacca have evolved over 500 years of cultural exchanges between the West and East. The twin influences of both Asia and Europe have enriched the cities with a distinct multicultural heritage that makes these cities unique and worthy of UNESCO world heritage.
In Melaka, the government buildings, churches, squares, and fortresses, illustrate the early stages of this extraordinary history beginning in the 15th-century with the Malay sultanate and then periods of Portuguese and Dutch colonization arising in the early 16th century. The Dutch ruled Melaka for almost 183 years with periodic British occupation during the Napoleonic Wars (1795–1818).
George Town is recognized as world heritage as it embodies the British era from the end of the 18th century in its residential and commercial buildings. Together with Singapore and Malacca, George Town made part of the Straits Settlements, which shifted to a British crown colony in 1867.
As a result of the intermingling of the numerous ethnicities and religions here, George Town collected a substantial eclectic combination of colonial and Asian architectural styles. It also earned an eminence as Malaysia's gastronomic capital thanks to its ubiquitous street food scene, which can still be explored today.
Both Melaka and George Town are striking examples of well-preserved historic colonial towns. They manifest a continuation of historical and multicultural influences that arises from their roles on past trade routes from Europe to Asia. Many religions and cultures met and coexist here today. This unique architecture, culture, and townscape are still worth visiting today.
Melaka is most easily visited on a day trip from Kuala Lumpur. In contrast, George Town on the island of Penang is typically attended by tourists over a multi-day period.
Natural UNESCO World Heritage Sites In Malaysia
Gunung Mulu National Park
The Gunung Mulu National Park is the most investigated tropical karst area in the world. It is remarkable for many reasons, chief among them its tremendous biodiversity and iconic karst natural landforms.
Found on the island of Borneo in the Malaysian State of Sarawak, this 52,864 hectares park comprises seventeen vegetation zones in which over 3,500 species of vascular plants have been identified. Its richness of palm species is particularly noteworthy, with over 109 species being present. The national park takes its name from Gunung Mulu, a 2,377 m-high sandstone pinnacle, which is one of the top attractions to explore here.
There are also extensive cave networks with around 295 km of underground caves explored so far, home to colonies of bats and swifts who live here in their millions. The Sarawak Chamber is also protected within the site. At 600 m by 415 m and 80 m high, it is one of the biggest cave chambers known in the world (along with that of the Hang Son Doong Cave, a Vietnamese UNESCO Site).
Most visitors come to Gunung Mulu National Park for the karst and cave systems. Still, there are also great jungle and mountain trekking in the area. Mulu Airport is the main point of access just outside of the national park, with flights available from Kota Kinabalu, Kuching, and Miri. There is no road from the park to the rest of Borneo.
Kinabalu Park
The majestic Kinabalu Park, in the Malaysian state of Sabah on the northern end of the island of Borneo, is overshadowed by Mount Kinabalu, the tallest mountain (4,095 m), between the Himalayas and New Guinea.
Due to this mountainous elevation, Kinabalu Park has an incredibly diverse range of biozones present, from lush tropical lowland and hill rainforest to tropic mountain forest, sub-alpine forest, and sparse scrub on the highest elevations.
The entire park has been appointed a Centre of Plant Diversity for Southeast Asia – an area already renowned for its natural diversity – so you can begin to understand just how exceptionally unique Kinabalu is. On your visit, you can see flora examples not only from Malaysia but also Nepal/ the Himalayas, Australia, China, and other pan-tropical flora.
Geologically speaking, Kinabalu Park is one enormous granite outcrop thrust upwards a million years ago by tectonic plate movements. Its geologic youth makes the high level of natural 'living relics' vegetation here even more exceptional, many of which are no longer found in the tropics but have sought climatic refuge in the altitudinal variations of the mountain over time.
Even more remarkably, today, half of all Borneo's plant species are found within the park along with half of all Borneo's birds, mammals, and amphibian species. If you are visiting Borneo, Kinabalu should be on your world heritage hit list and is perfectly combined with other biodiversity hotspots in Borneo: Uncle Tan's rainforest stay and Sipidan Island.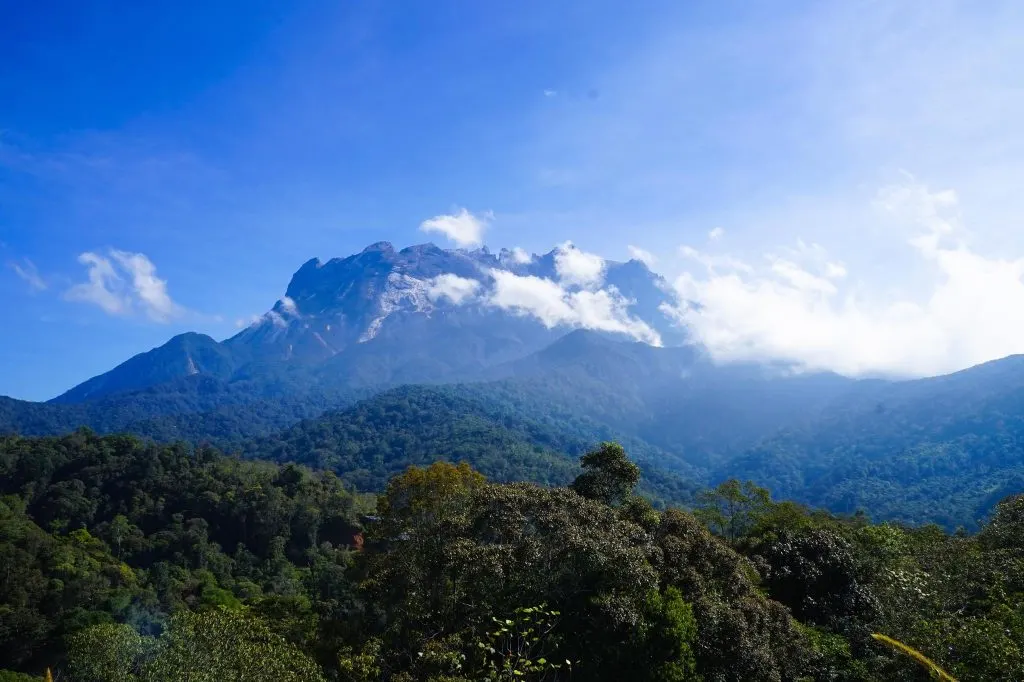 ---
And there you have it—all of the world heritage sites in Malaysia. Hopefully, you have learned something about this country's history already through these sites. Maybe some of them have even inspired your future travels. While overtourism is most certainly an issue, Malaysia has recognized this issue and is taking steps in the right direction.
If you get the opportunity to visit, please make choices that encourage the protection of these special places for future generations.
If you haven't quite had enough, Malaysia also has tentative UNESCO sites which it has proposed but has yet to be ratified. These may or may not be included at a future date but are very telling in that they are what each country considers to be it's cultural and/or natural heritage of outstanding universal value.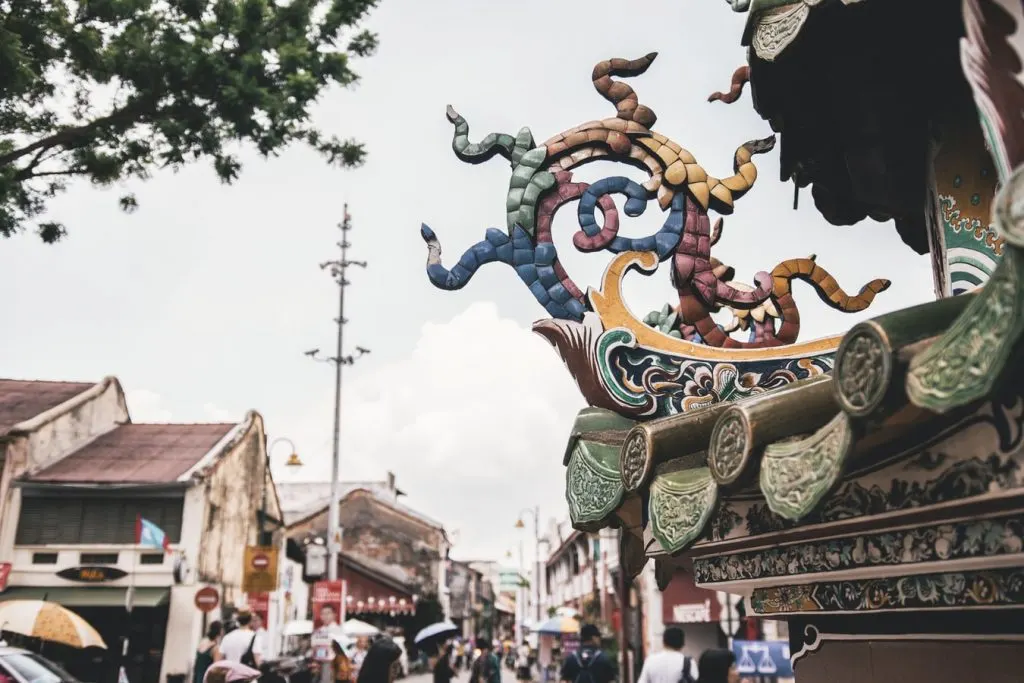 They typically are worthy candidates for inscriptions and should be of interest for adventurous travelers who want to explore under-the-radar spots before they become touristy. For Malaysia, these tentative sites are:
The National Park (Taman Negara) of Peninsular Malaysia
FRIM Selangor Forest Park
Gombak Selangor Quartz Ridge
Royal Belum State Park
Sungai Buloh Leprosarium
Happy exploring!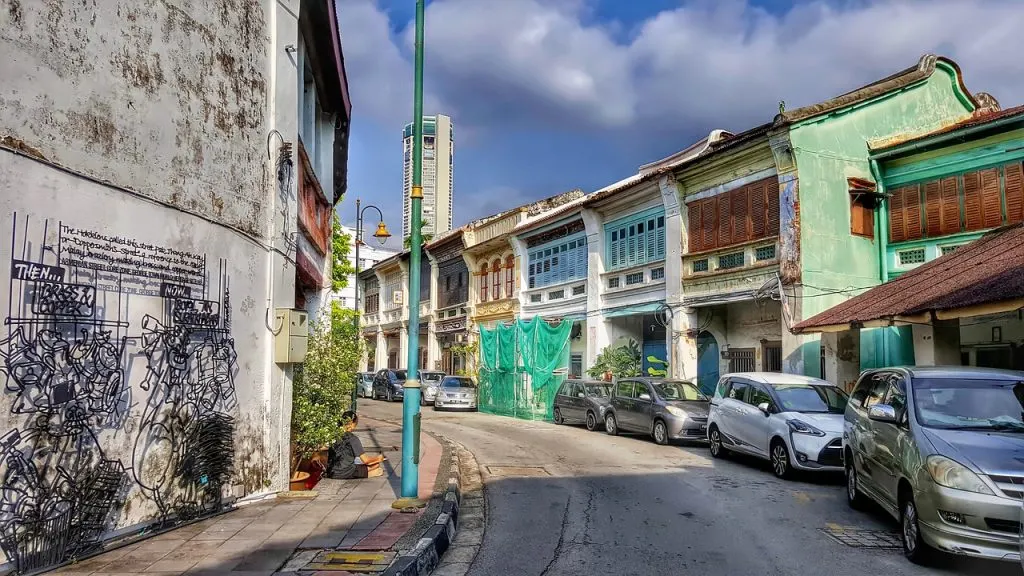 Staying Connected While Travelling
In today's increasingly connected world, staying online while traveling has become essential for a seamless experience. That's where eSIMs come into play, revolutionizing the way we access mobile networks during our global adventures. Say goodbye to hunting down local SIM cards at the airport; eSIMs provide instant activation the moment you land, sparing you the fortune usually spent on international roaming and allowing you to genuinely travel like a local (without getting hopelessly lost!).
With eSIMs, tasks like restaurant recommendations and reservations, up-to-the-minute public transport instructions, checking opening hours, and accessing further information become a breeze. And, of course, sharing your journey on social media is easier than ever. To stay connected wherever you roam, consider using either Airalo or Holafly. Airalo boasts the most extensive range of destinations worldwide, offering smaller data bundles tailored to your needs, while Holafly provides unlimited data packages and fantastic EU data deals.
So why wait? Embrace the future of travel connectivity with eSIMs and make your next journey effortlessly smooth.
Further Things To Consider Before Any Adventure
Now you're all set and prepared to explore our big wide world, why not sort out everything else out all in one go? If necessary for your travel plans make sure you have brought proper travel insurance, protected your privacy by getting a secure VPN, compared all the top hotel booking sites to find just what you're after, reserved an unbeatable rental car price and - of course - booked the best flight deals!
Or maybe just forget it all and go for a last-minute cruise or effortless tour instead?
Many budget travelers (including me) indulge in worldwide airport lounge access, so we can experience luxury while still slumming it in economy. Naturally, we would never leave home without a more general travel guide since we couldn't possibly cover everything here!
Just add an adventurous attitude and plenty of smiles - they go a long way - and that about covers it all! Now go out, find your own path and don't forget to share your best inspiration stories with me on Facebook, Twitter, and Instagram...I'd love to hear from you!