Kuala Lumpur is a sprawling, mega-city known as the cultural melting pot of South East Asia and is often at the top of travelers bucket lists for those who want to experience a bit of everything: street food, wild nightlife, temples, mega-malls, and skyscrapers.
Fitting everything in is difficult, though, and it's hard to choose what and when to do it all! Luckily you have now found these useful things to do in Kuala Lumpur in 3 days itinerary filled with all the highlights of KL – hidden or otherwise!
Kuala Lumpur is the federal capital and the largest city in Malaysia, with over 7 million residents, including the surrounding areas, which seem to stretch on forever.
What fascinates most travelers with Kuala Lumpur and Malaysia is the multi-cultural mix of its residents where ethnic Malay, Chinese, Indian, Indigenous people, and a handful of expats all live together in relative harmony, and it shows in their incredible food.
Not only does Malaysia have some of the best shopping in the world, but it is also blessed with some of the best street food.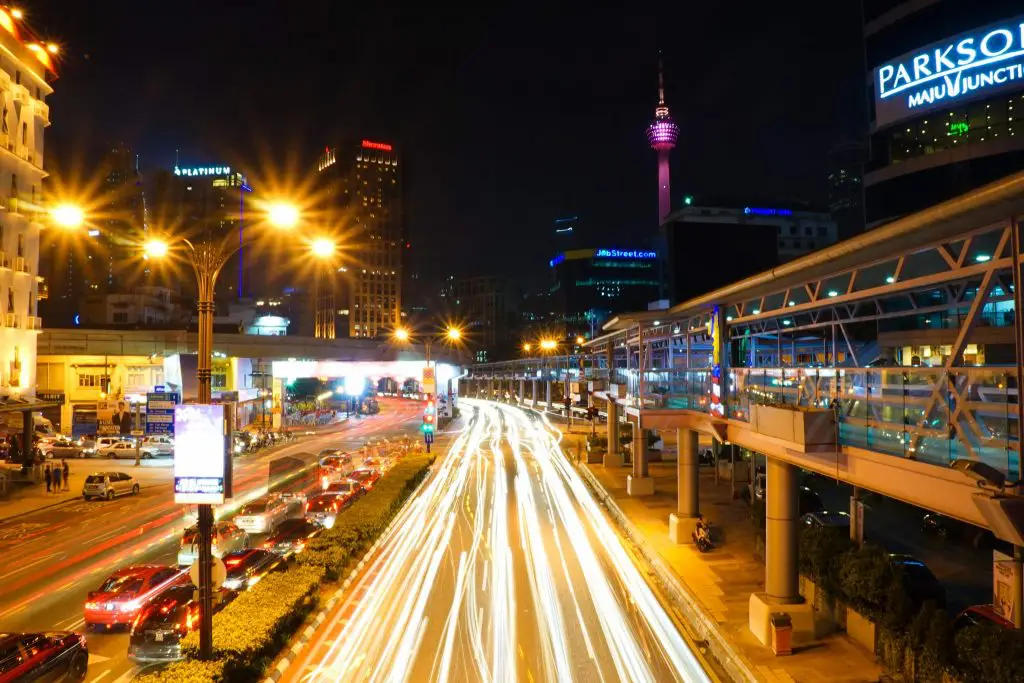 KL is the new hub of southeast Asia thanks to the continuing expansion of AirAsia and Malaysian Airlines, meaning most travelers at some point are going to get the option to stopover in KL, and you really should take this chance – even if it is only for three days. There are just so many amazing things to do here!
Spend your days here exploring historic districts, the surprising nature which lays just beyond the city outskirts or simply lounging poolside at your luxury hotel. And return at night to find the traffic-clogged streets cleared to make way for the hawker stands which explode out across the sidewalks, where you can sit in plastic chairs, people watching with a cold beer and some delicious Laksa, Hainanese Chicken Rice or Bak Kut Teh.
Of course, KL also has elegant dining, luxurious day spas, and plenty of delicious cocktail bars with mind-blowing views, and we have covered both to give the best blend of things to do in Kuala Lumpur in 3 days!
A city for everyone, read on to discover the perfect Kuala Lumpur 3 days itinerary and my vote for the best place to stay in Kuala Lumpur.
---
Before exploring Malaysia, arrange an eSIM to avoid hefty international roaming fees. Staying connected while traveling is essential, and eSIMs have transformed mobile network access for globetrotters.
No need to search for local SIMs at the airport; eSIMs offer a hassle-free experience upon arrival. They save time and money while preventing loss or damage to physical SIMs. To stay connected, consider Airalo or Holafly, the biggest names in global eSIMs.
Airalo offers a wide variety of destinations and smaller data bundles, while Holafly has unlimited data packages and excellent EU data deals. Don't delay; enhance your travel experience with eSIMs for seamless connectivity.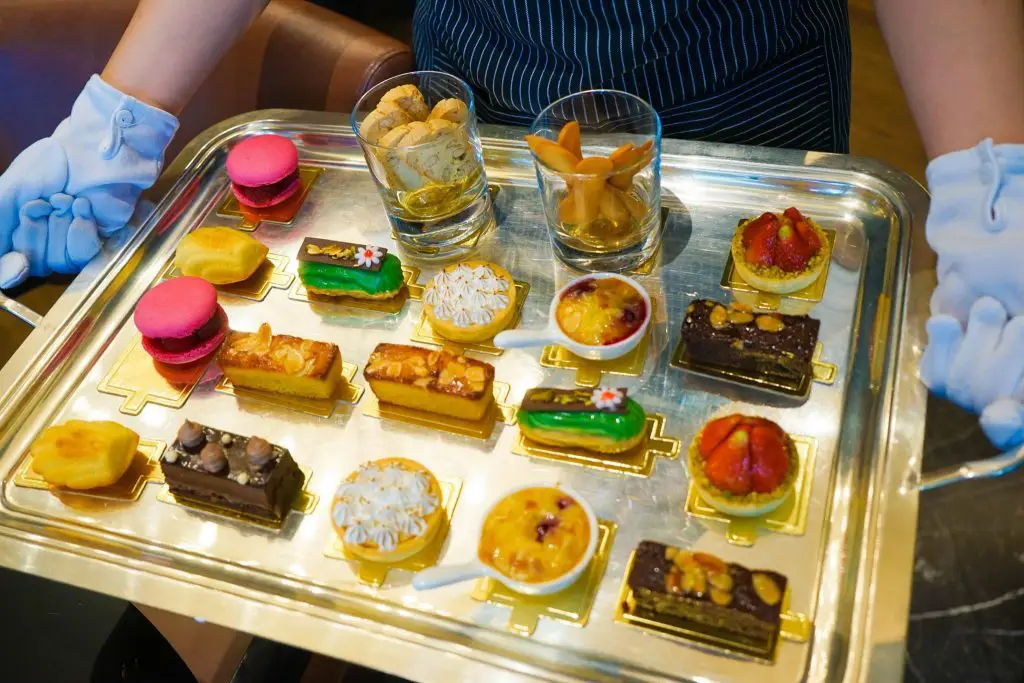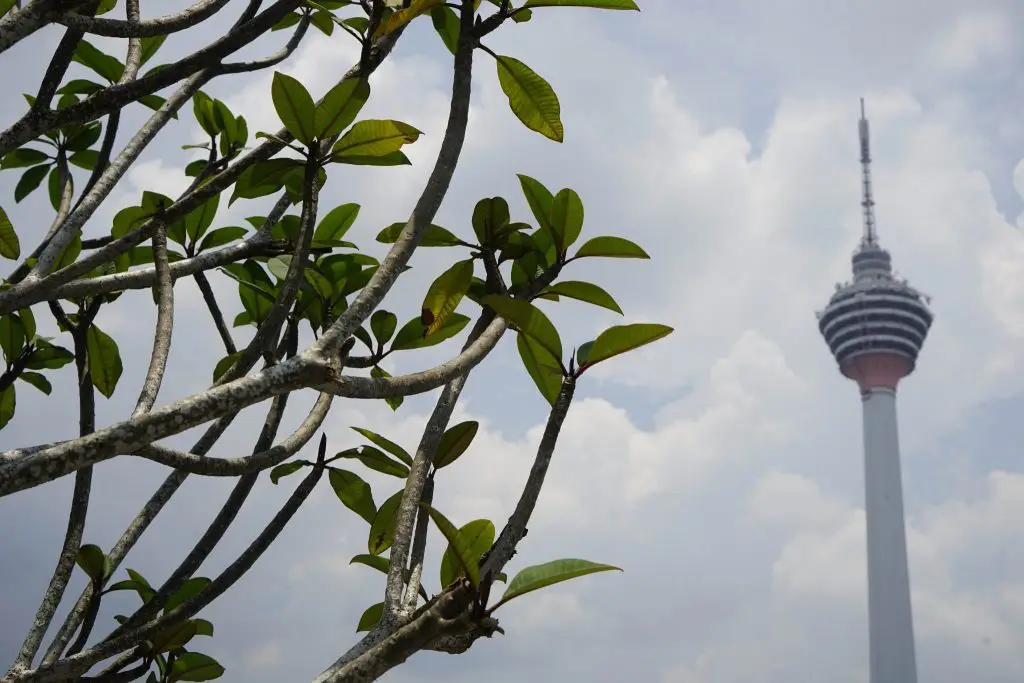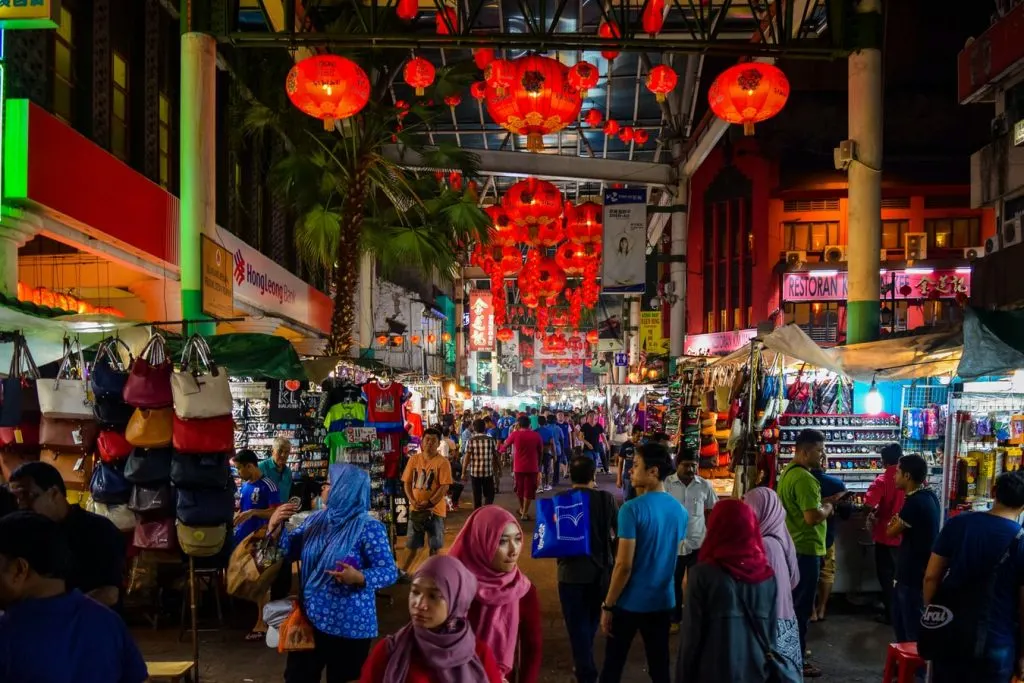 The Ultimate Cheat Sheet For Seeing Kuala Lumpur In 3 Days! 🇲🇾
Day One In Kuala Lumpur
First stop, the trendy Acme Bar & Coffee at The Troika
Normally a singular cafe won't warrant a mention here, but the Acme Bar & Coffee is truly one of the best in the city.
Sophisticated with a dash of steam-punk serving global comfort food, the Acme is favored by the young and fabulous for brunch and wine – but has been made famous not just in KL but around the world thanks to their divine sizzling brownie served with molten chocolate, right at your table.
You might be tempted to play it cool and not video it, but don't worry – everyone else here is and putting it straight to Instagram (and can you blame them?).
For a quieter, yet equally hipster-local favorite, you can't go past VCR cafe just around the corner from Paper Plane Hostel.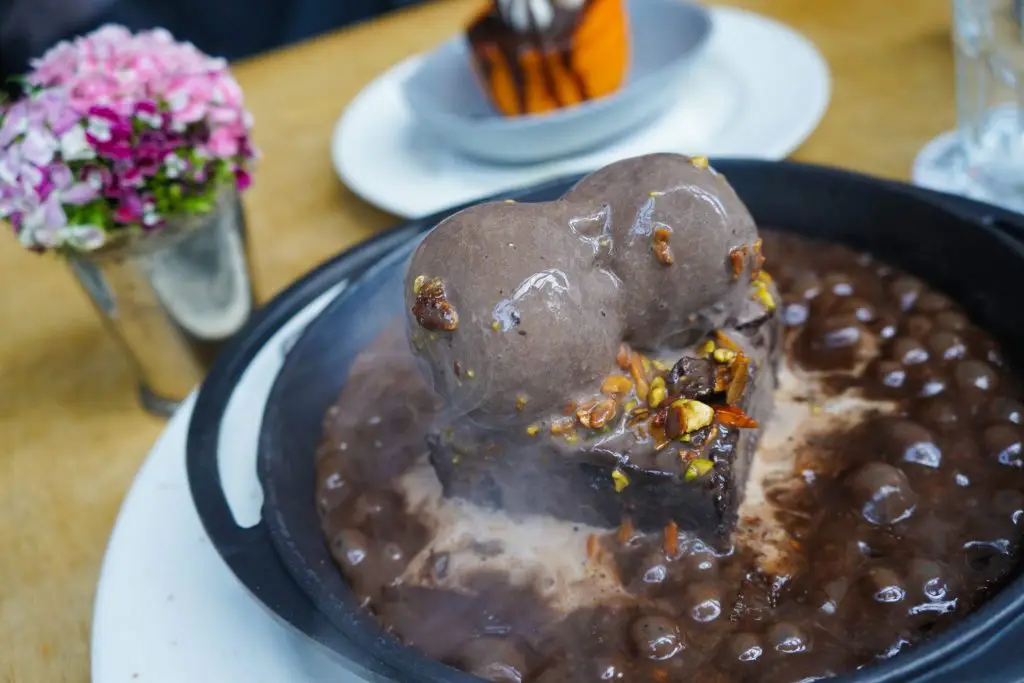 Shop Til You Drop At The Pavillion Mall KL
A luxury shopping destination with over 550 retail outlets and restaurants, even if you're not out for a shopping spree this mall is fascinating for its grandiose design, central location in Bukit Bintang and to watch all the fashionista's running around spending their hard-earned ringgit (or not so hard – who knows!).
Popular with Asian tourists, if you are around any holidays head to their main atrium, which will undoubtedly be decked out in an insane amount of decorations, and there is often a pretty decent schedule of free events and performances to draw you in.
A temple of consumerism and a great place to get lost for a few hours.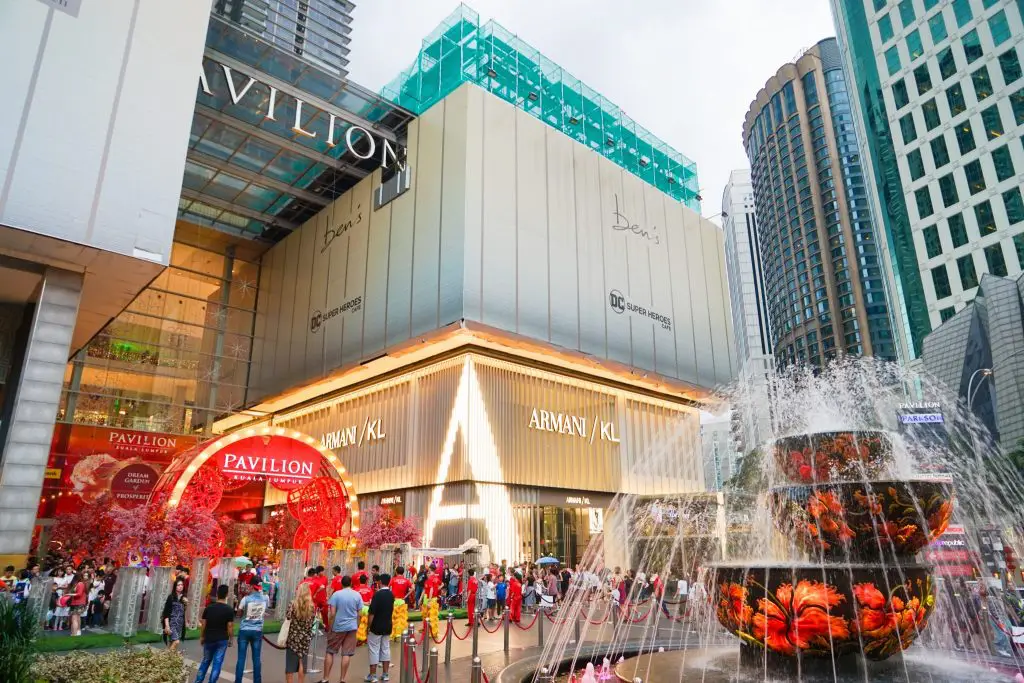 Dive In The Deep Blue At The Aquaria KLCC
One of the largest aquariums in Asia and home to over 150 species of marine life – Sure there might not be any great diving in this part of Malaysia (for that you will need to head to Sipidan in Borneo!) but why not spend a few hours here getting up close and personal with seahorses, tiger sharks, blue rays and more.
The Aquaria KLCC offers a unique experience to walk through different watery environments from flooded jungles to open ocean with the highlight – a 90m walk-through tunnel under a giant tank with a shipwreck! See if you can spot Nemo and all his friends!
If you like tiny things or the big picture, relaxing or thrill-seeking – the Aquaria KLCC has you covered and is one of the best things to do in Kuala Lumpur in 3 days!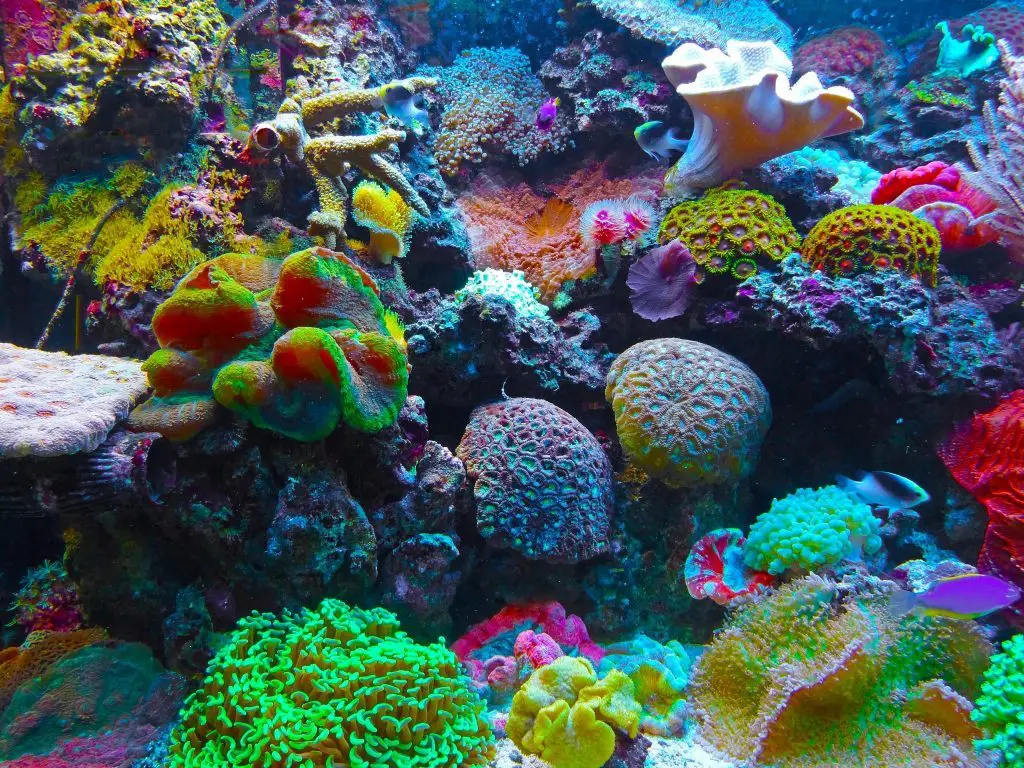 Experience KL's best high tea in the Orchid Conservatory
Easily one of the most Instagram-worthy Spots in Kuala Lumpur, you just need to head to the Orchid Conservatory at the Majestic Hotel to complete your stay in KL.
Not only is the location phenomenal – a hanging garden and orchidscape enclosed in a surreal glass atrium – but you can enjoy the best high tea in KL surroundings by thousands of these colorful beauties. World-class service and a relaxing atmosphere, you need to book a few weeks in advance (or more) to enjoy afternoon tea in the Orchid Conservatory – but for last-minute bookings, the tea lounge or Colonial cafe are almost as good!
Of course, if you take my advice and stay at the Majestic Hotel, you can confirm a booking with your reservation, but either way – high tea at the orchid conservatory KL will be a highlight of your time in Malaysia!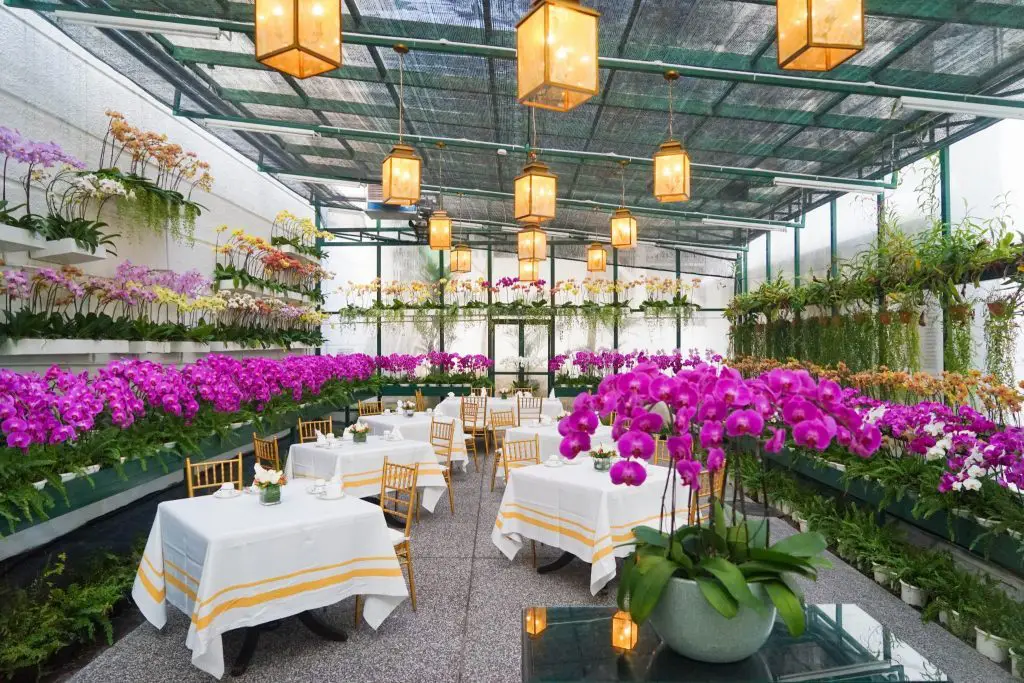 Save Cash At The Jalan Alor Kuala Lumpur Food Street
Chaotic, slightly touristy, and famously delicious, the Jalan Alor Kuala Lumpur Food Street is an institution in Kuala Lumpur, a world away from the glossy malls and apartment towers. As the sun sets, the street comes alive with all manner of Asian food; you simply have to make up your mind amongst so many delicious options.
The perfect place to chat with other travelers or mingle with locals over a beer – the entire street is one beautiful, crazy, photogenic mess of hawker stands all vying for your attention.
This is the Malaysia you wanted to see, and it's a place you will end up returning to time and time again. While the street food of Hoi An and Tokyo are close runners up, Kuala Lumpur just does it better.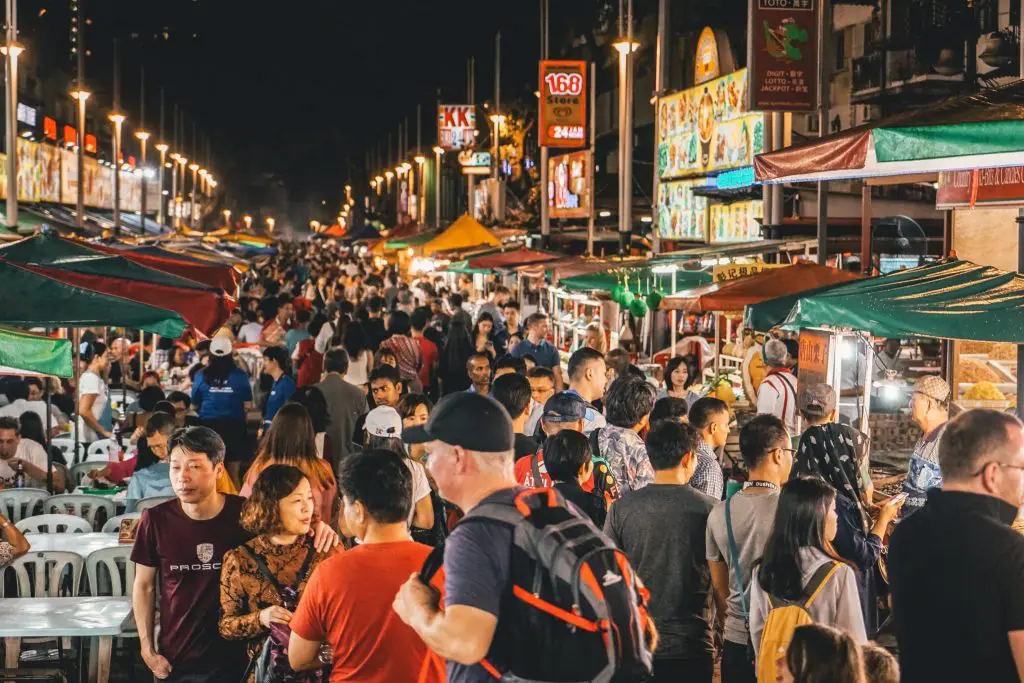 Find Your Favourite Kuala Lumpur Nightlife Spot
Even though Kuala Lumpur is a Muslim-majority country – and Muslims are forbidden legally from consuming alcohol, the nightlife in Kuala Lumpur is just as vibrant as any cosmopolitan city in Asia!
There is even a vibrant Kuala Lumpur gay scene if you can believe it! For an epic night out you should start at Heli Lounge Bar. This trendy hangout is actually an amazing helipad that morphs into a rooftop bar in the evening with the best views in the city or head to hyper-fashionable Man Tao Bar, with its stunning rooftop terrace views, great music and designer cocktails poolside!
Later at night, Zouk Kuala Lumpur offers endless dancing and crowded spaces in six different themed rooms, or you could head to Under9 Kuala Lumpur, a semi-secret underground house and techno club not for the mainstream crowds. There are plenty more options, and the guys at Paper Plane Hostel were great at helping us find exactly the right place and vibe!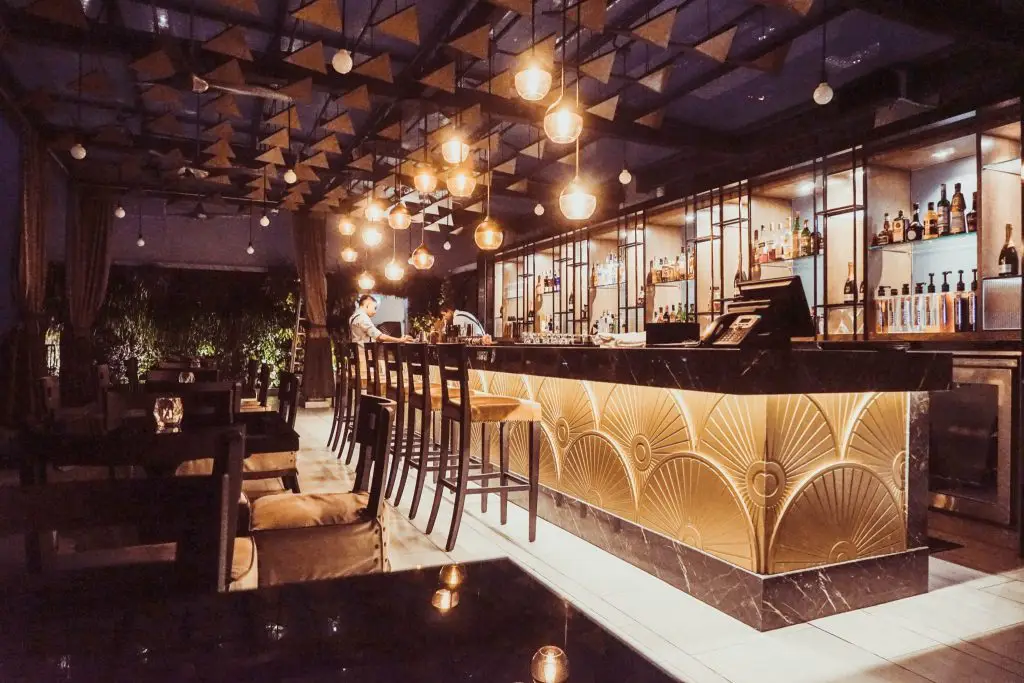 Day Two In Kuala Lumpur
Enjoy The View At The KLCC Park & Petronas Towers
The KLCC Park, a 50-acre garden set around the luxury Suria KLCC shopping center and Petronas Towers are one of the best places to view the Petronas Towers from, and all the locals know it too.
A great spot to people watch and wander around, especially in the afternoon, everybody is out enjoying the various waterfalls, lakes, and reflecting pools scattered around the park. Even better are the water fountain shows at midday or in the evening. Of course, you're also going to want to go up the stunning postmodern style/ 21st-century icon Petronas Towers, which are still the tallest twin towers in the world!
Lines can be horrifically long in the peak-season, weekends, or around sunsets, but you can save some time by buying Petronas Towers online with e-ticket delivery to skip the lines!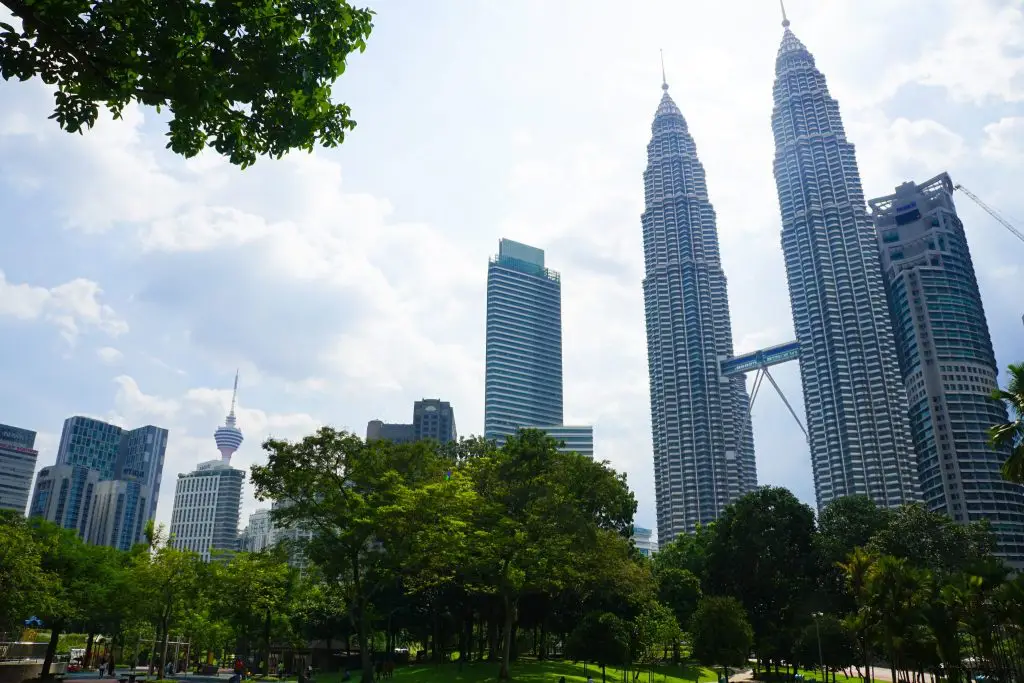 Wander Through Petaling Street / Chinatown KL
The old town of Kuala Lumpur, today Petaling Street and surrounding blocks are known as Kuala Lumpur's Chinatown – a swirling mess of shops and stalls that come together to form a bargain hunters paradise.
Fake designer goods, dirt-cheap prices (depending on your negotiating skills) and delicious old-world restaurants make this a great place to wander for half a day
. Alive by day or by night, look out for the beautiful street art that can be found on the side-streets here and make sure to pop into the landmark Hindu Temple Sri Mahamariamman Temple or the Sin Sze Is Ya Taoist Temple, amongst the oldest in Kuala Lumpur.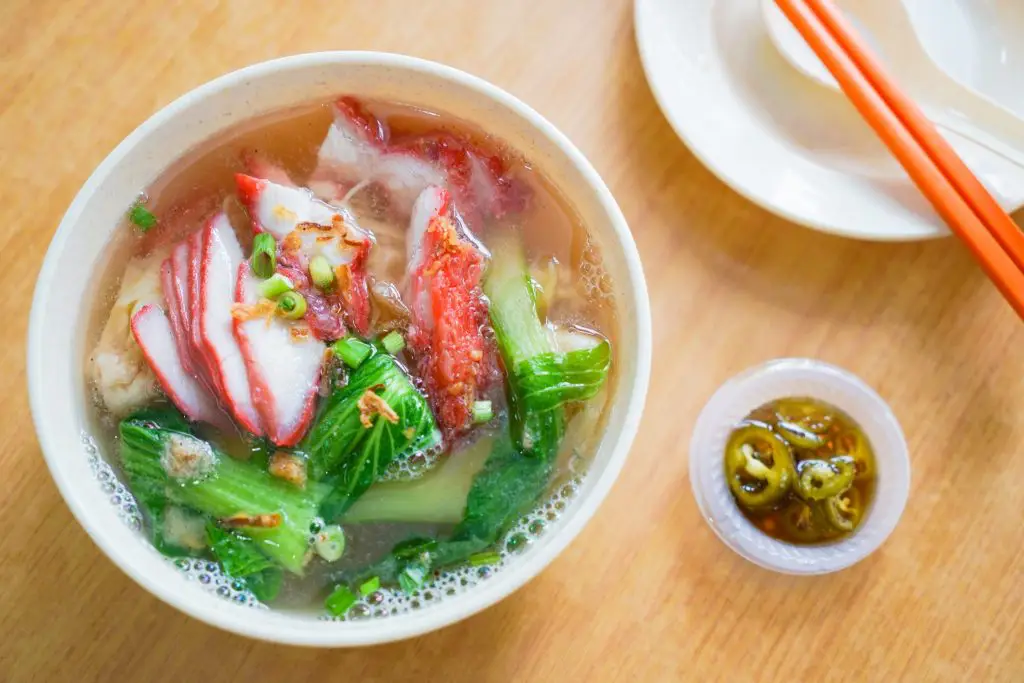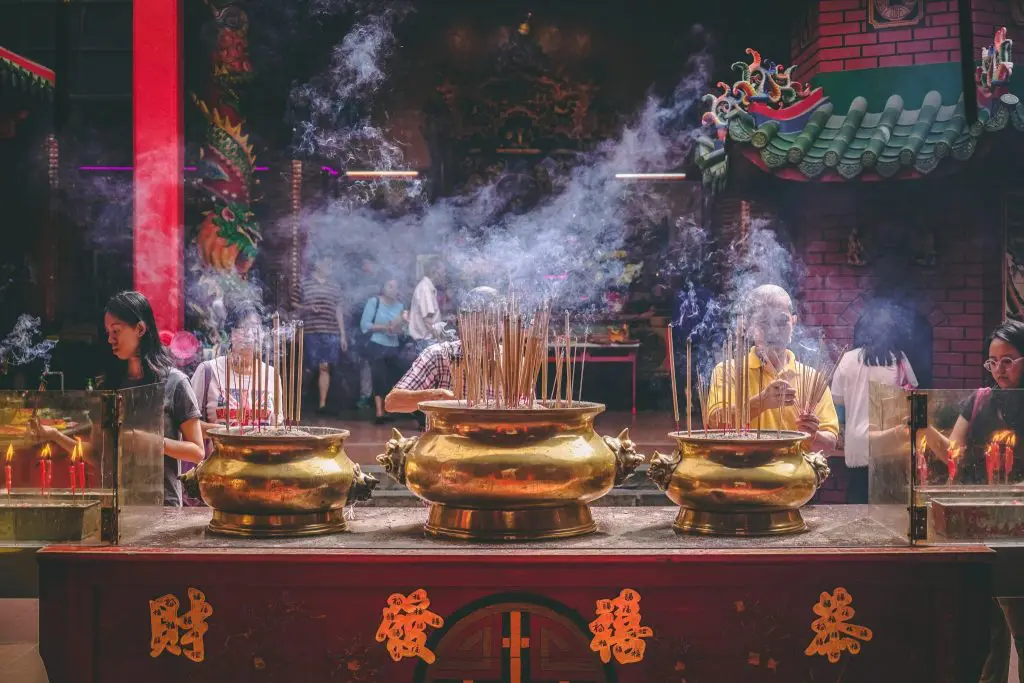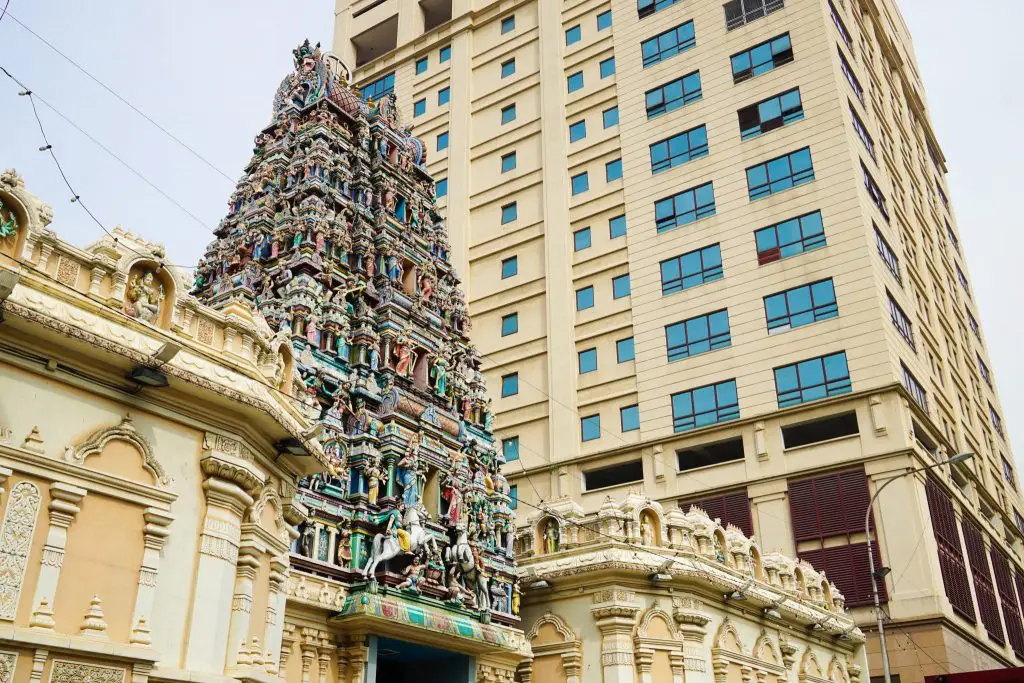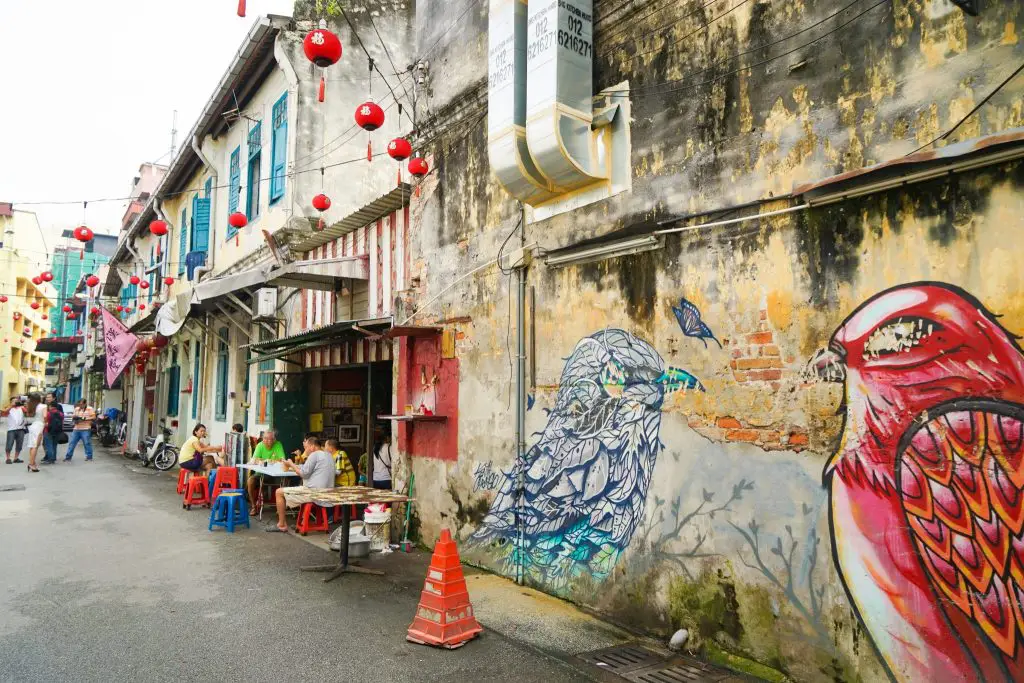 Treat Yourself To A Luxurious Spa Package At The Majestic Spa
If you're going to get through all of these amazing things to do in Kuala Lumpur in 3 days, you are going to need a break – if only for your sanity!
The luxurious Majestic Spa by the Majestic Hotel is exactly what the doctor ordered! Offering a truly indulgent spa experience – among the best in Malaysia – in a re-purposed turn-of-the-century tea room. The exotic and traditional, the Majestic Spa harks back to a golden era in Malaysian history, offering massages and spa packages that will leave you more relaxed and pampered than you ever thought possible.
For couples, the 2.5 hours Golden Chersonese package is the perfect escape from the conformities of everyday life and offering a custom treatment inspired by the intriguing history, delectable fruits, and heavenly fragrant flowers of the Malaysian peninsula.
Or why not try the Queen Victoria's Lavender treatment with a tranquility breathing ritual, harmonizing exfoliation, curative lavender, and aloe gel mask and heavenly drift away lavender massage.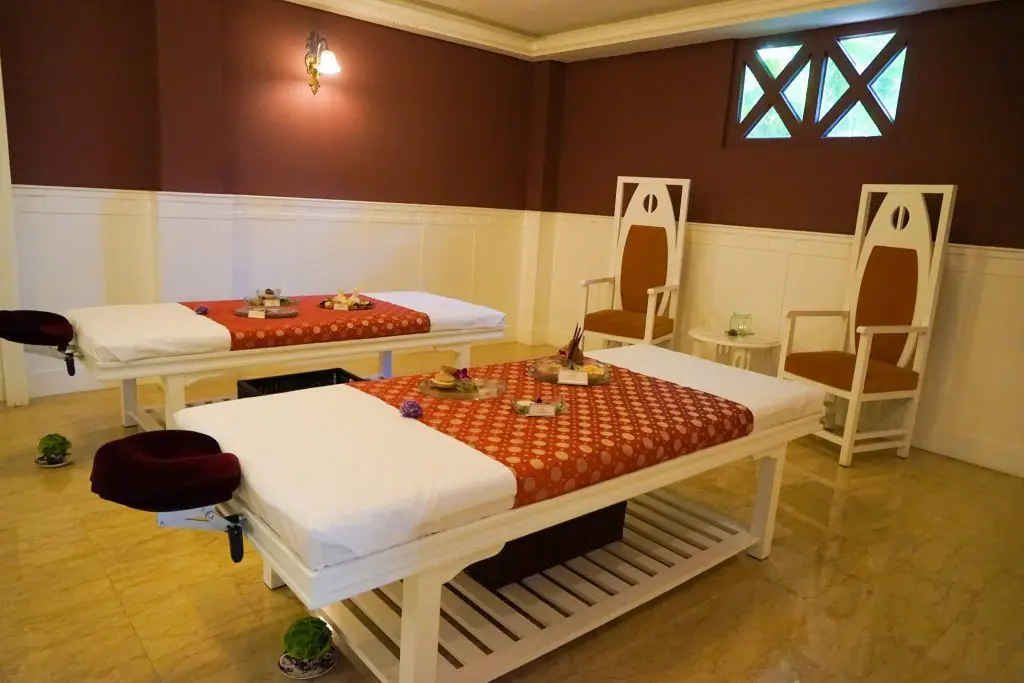 Sample The Best Of KL's Street Food At Lot 10 Hutong Food Court
Easily the best food court in Kuala Lumpur, don't miss the opportunity to see and taste all of the city's best hawker street food under one roof.
Yes, I'm not kidding – no need to read through hours of food blogs or search obscure districts of the city – Kuala Lumpur has ingeniously brought all of the most beloved places under one roof!: that of Lot 10 Hutong.
This is Malaysia's first and only heritage destination, which collected all the best-loved national treasures, aka good food, and the art of local cuisines into one location. With so many options, however, you will still find it impossible to decide, but at least you can rest assured there are no bad choices to be made here.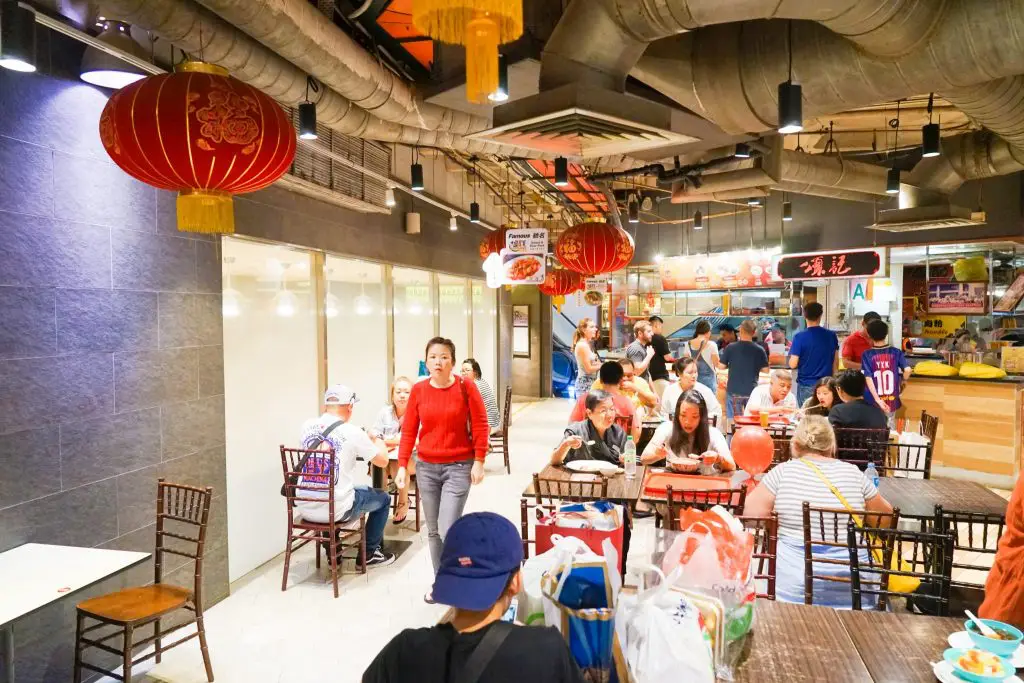 Day Three In Kuala Lumpur
Head Out To The Larger-Than-Life Batu Caves
Probably the most famous tourist attraction in KL is the Batu Caves – a series of caves and cave temples built into a stunning limestone hill, filled with monkeys and watched over by a giant golden statue.
One of the most popular Hindu shrines outside India, climbing the Batu Cave Steps amongst other travelers (and a few religious practitioners) is just something you cannot miss when you visit KL – but it is a long way out from the city center.
While the metro extends here making it somewhat easier, if there is more than one of you, it's inexpensive and far easier to take a ride-share app, or why not make a day off it by birdwatching in the Templer's Park rainforest and seeing fire-flies in a floating village by night?
Relax At The Cute Husky Cafe Kuala Lumpur
Malaysians are not one to miss a trend, and with the growing trend of dog cafes around the globe, they decided to take it one step further with an entire cafe dedicated to just Huskies-the cutest of all dogs, or at least the fluffiest!
Newly opened Huskiss Cafe is absolutely everything you could dream off – delicious coffee, über-clean and modern faculties, and of course, DOGGOS! With five resident huskies – and one mammoth Alaskan Malamute – there is plenty of dogs to go around, and the staff are well-trained at helping guests interact with the dogs, without either party getting overwhelmed.
I also loved that compared to the dog cafe in Hong Kong I visited, the food and drinks were actually a focus here, and you could easily pop in for one of their daily sessions to sip coffee and watch – but where would be the fun in that. There are four 1.5 hour sessions daily starting from midday, and a full-clean goes on between everyone, so you barely see a stray fur, and there is no animal smell inside – no small feat!
A completely different experience in Kuala Lumpur, make sure you reserve in advance because unsurprisingly Huskiss Cafe in very, very popular!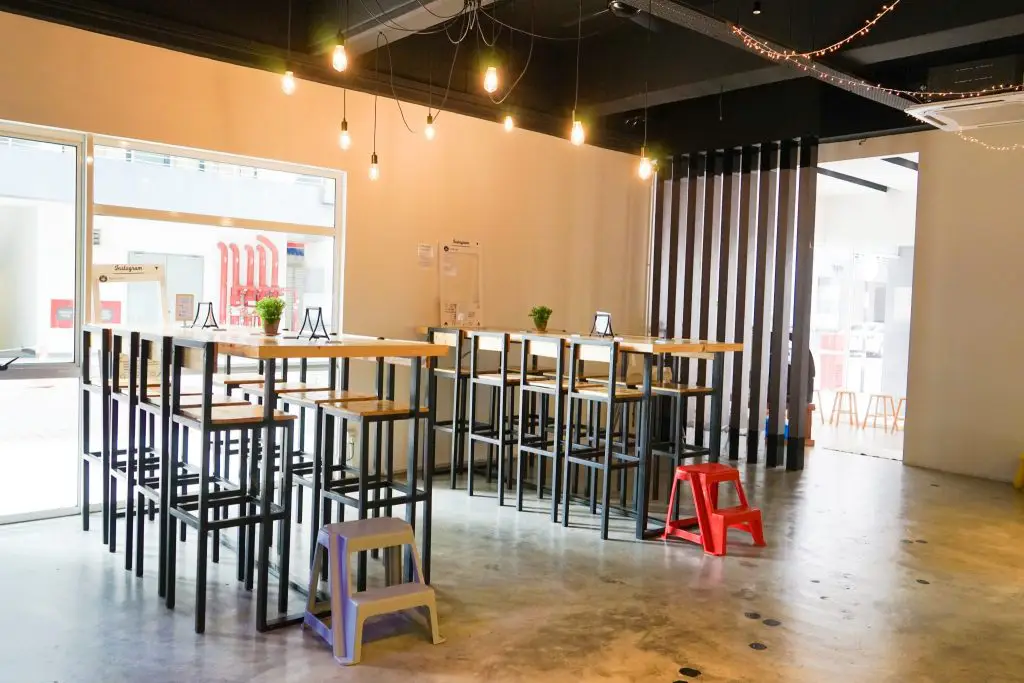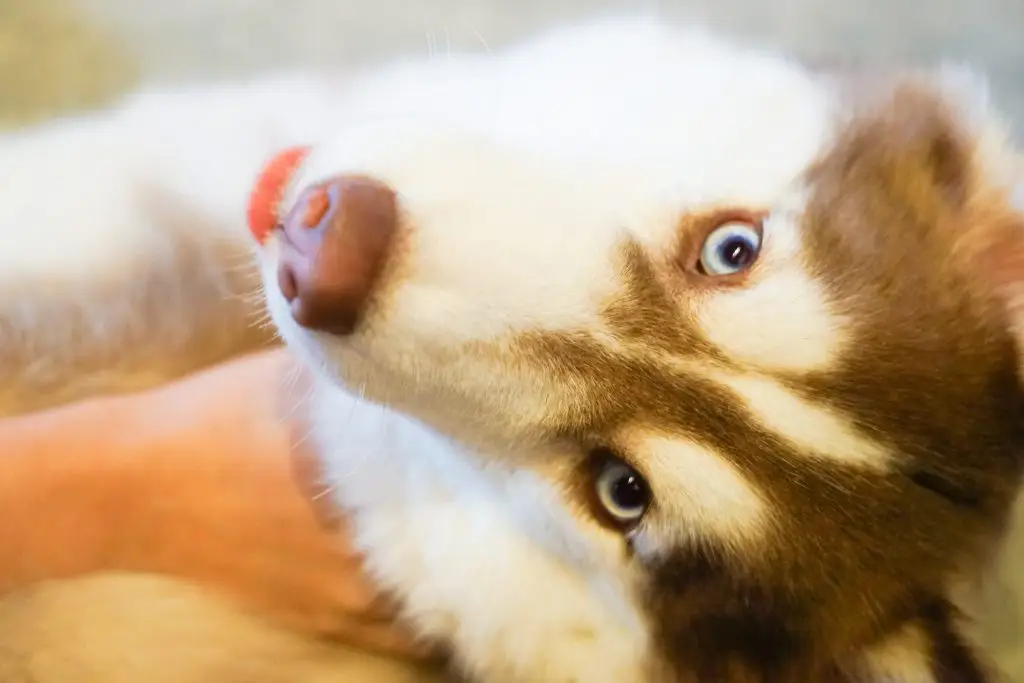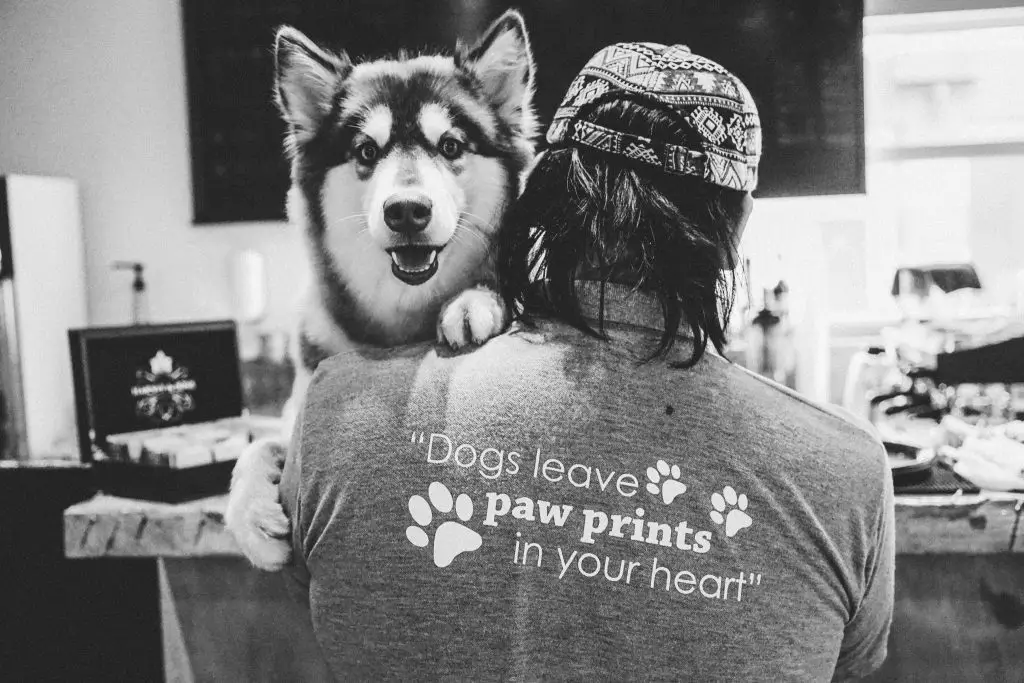 Admire The Moorish Sultan Abdul Samad Building
An icon of colonial Malaysia and still one of the most celebrated buildings in Kuala Lumpur, make sure to swing by the iconic Sultan Abdul Samad Building, which is located in front of Dataran Merdeka and Royal Selangor Club.
One of Kuala Lumpur's earliest Moorish-style buildings and named after the reigning sultan at the time, the Sultan Abdul Samad Building is a cultural landmark now houses the Ministry of Information, Communication, and Culture. It is frequently a backdrop of Malaysia's Independence Day Parades.
With graceful arches, a prestigious copper cupola, and towering clock tower, it is easy to see why Malaysian's continue to revere this enduring landmark in a city whose skyline seems to transform with every visit!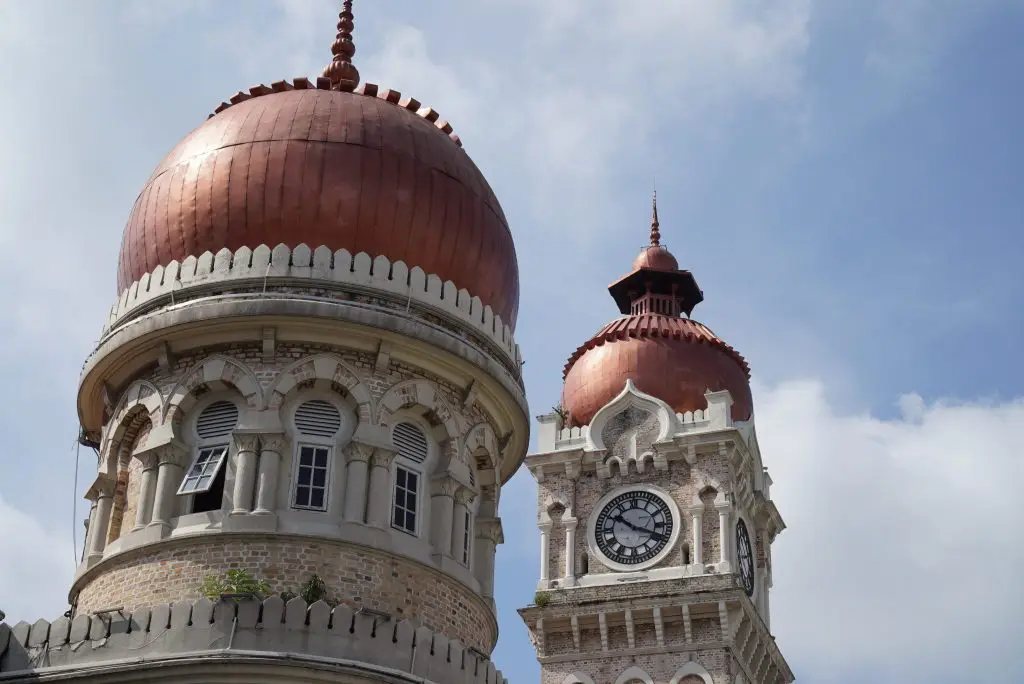 Get Lost In A Whirlwind of Colour At The Butterfly Park
It's no secret the concrete jungle and heat of KL can get a bit overwhelming – so on your Kuala Lumpur 3 days itinerary, you need to plan in a bit of a break from it all! Luckily the KL Butterfly Park offers a hidden oasis of five gardens and parks with over 6000 butterflies from more than 120 species, right in the heart of the city!
You will immediately feel transported to a Borneo jungle camp or the Amazon jungle in this beautifully landscaped park filled with lush greenery and colorful flowers, seemingly a million miles away from the busy city. Not to mention the swirling mass of multicolored butterflies that float freely on the breeze and are guaranteed to take your breath away – and give you some of the best Insta-worthy photos in KL.
Also, pop your head into the Deer Park Kuala Lumpur next-door, admission is free, and there is a variety of deer on display.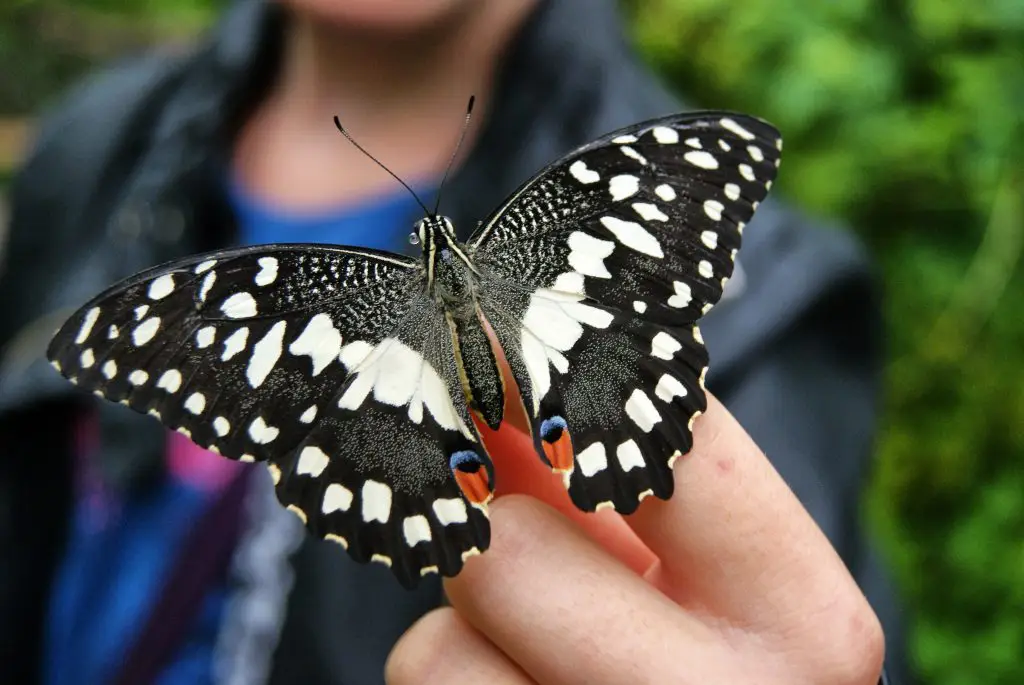 Enjoy A Perfect End To 3 Days in KL At The Colonial Cafe With Live Music
An elegant fusion of Hainanese cuisine meets classic British elements and ingredients; the Colonial Cafe is a perfect option for your last night in KL.
Like stepping back in time, not only will you enjoy grand interior design and fabulous service, but there is live jazz music every evening, meaning the Colonial Cafe is simply dripping with grace and old-world style. You could stop in for a few classic cocktails at the bar, but the delectable menu will surely tempt you to stay longer under the glimmering gold-leafed dome ceiling.
The colonial sampler tasting menu is the best bet to get a true taste of the magic here, and the chance to try a bit of everything – although the Baked Seafood Crab Shell or the pressed Hainanese Chicken Rice Ball is supremely tempting in their own right.
A magical restaurant dining experience never to be forgotten, the Colonial Cafe KL is perfect to finish of your Kuala Lumpur 3 days itinerary and to celebrate in style with your loved ones!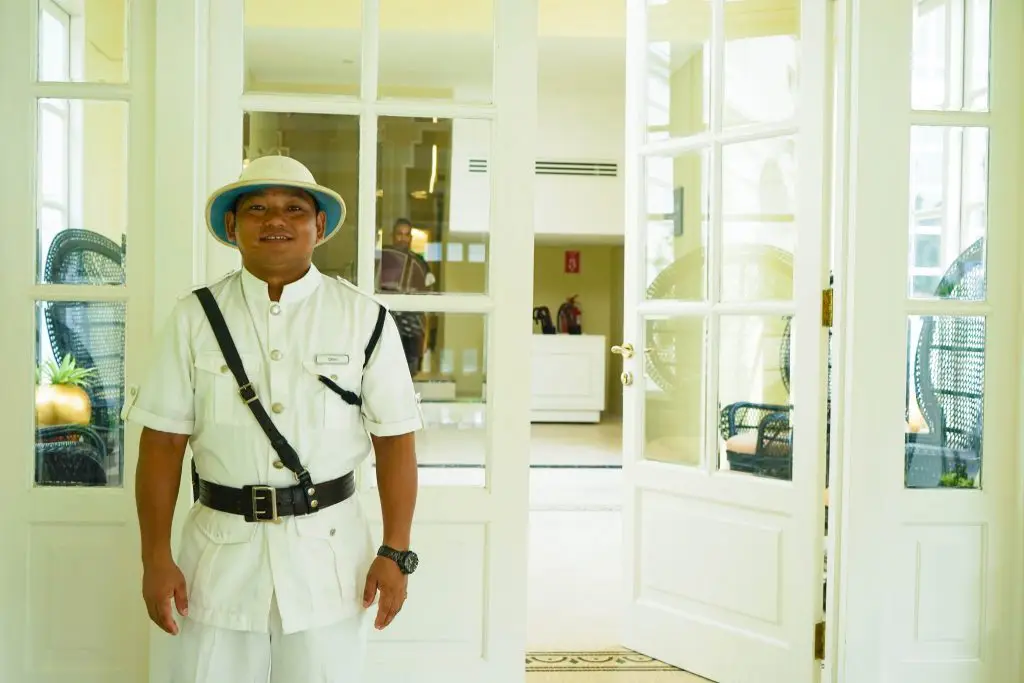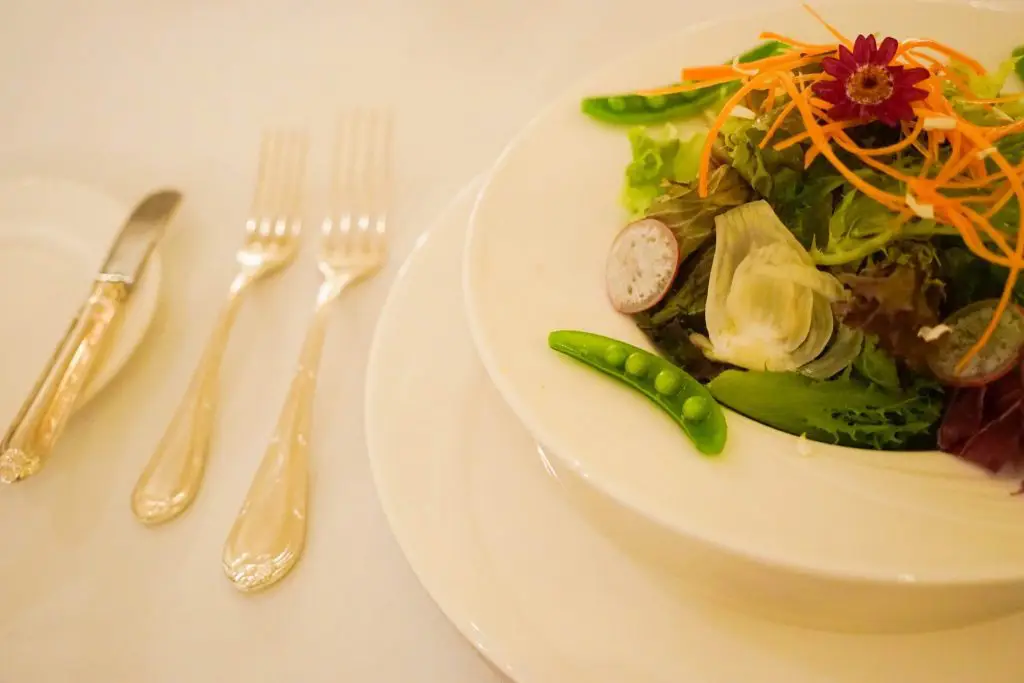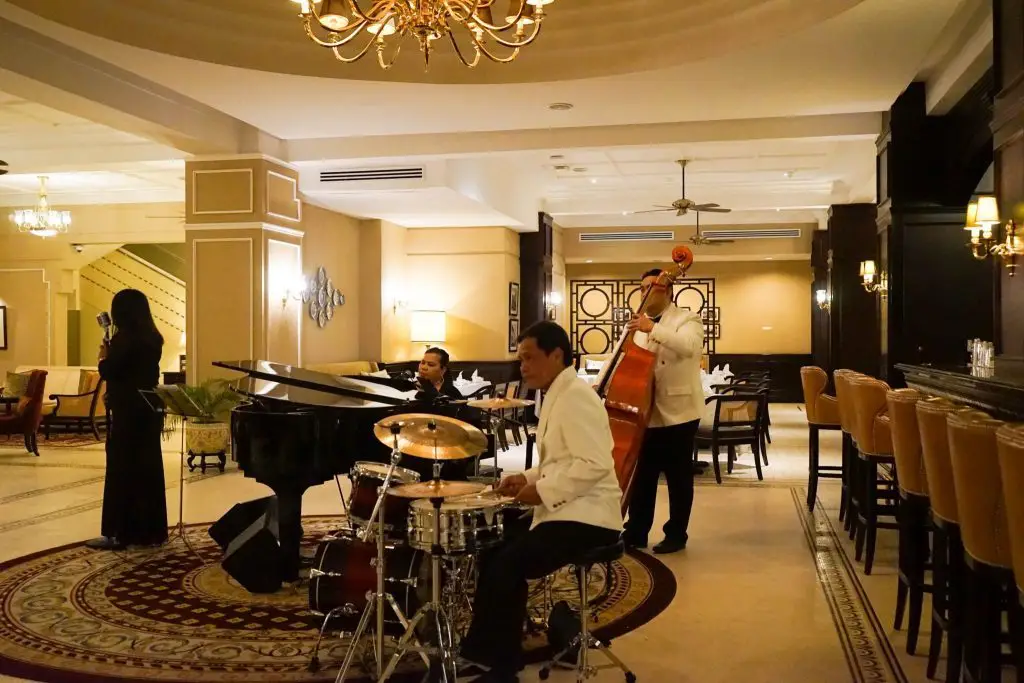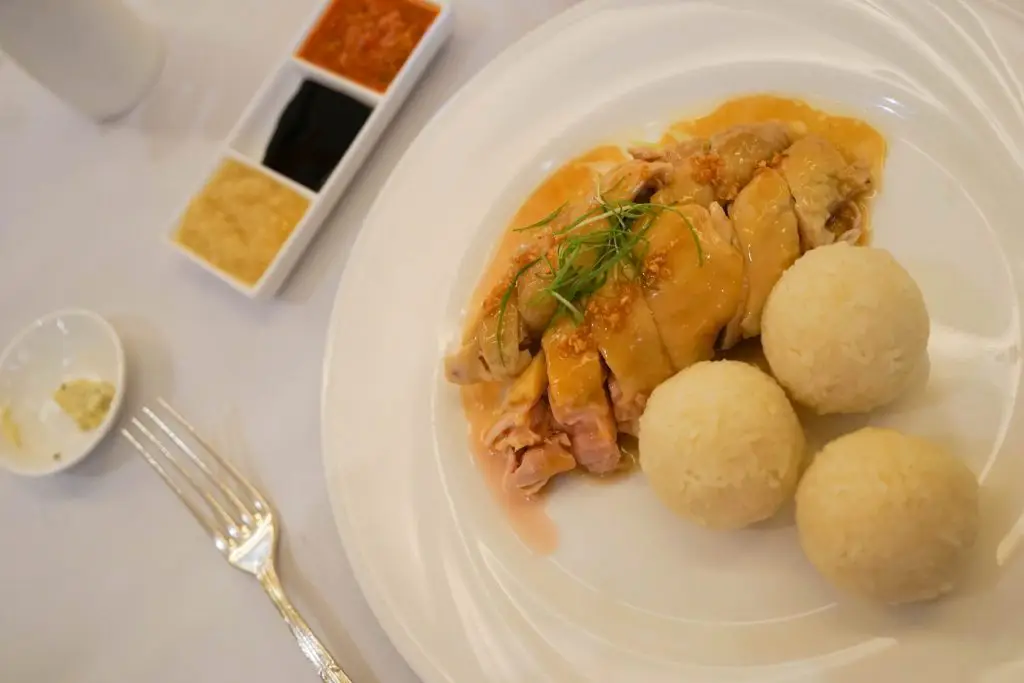 Ideas If You Have Longer In Kuala Lumpur
Get Your Heart Racing While White Water Rafting In KL
Calling all thrill-seekers and nature lovers! KL might be mega-metropolis, but don't forget it has some of the world's most incredible nature right on its doorstep!
A perennial favorite of travelers is the Kampar River, and what better way to experience nature than crashing down a scenic river, screaming with joy and terror? Clean water, continuous rapids, lush rainforest, and even some old tin mining plants on the way down – though you will probably be too excited even to notice!
Try something different while in Malaysia and give white water rafting KL a try (or maybe explore the Bukit Nanas Forest Reserve for a less arduous adventure!)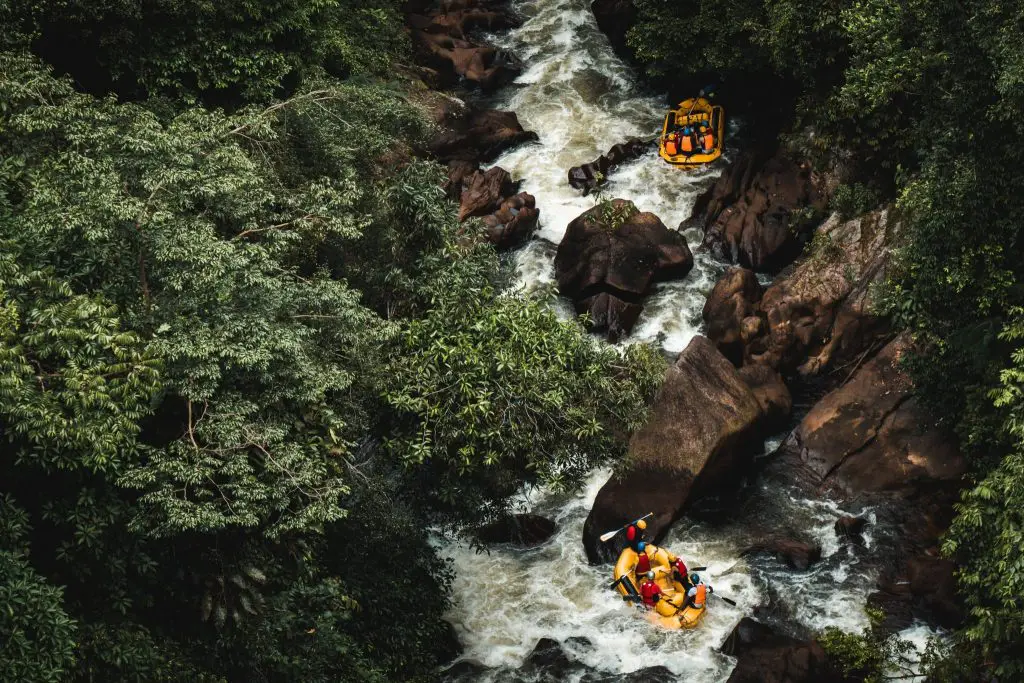 Explore Further On A Cameron Highlands Day Tour
The famous Cameron Highlands are an easy day trip from Kuala Lumpur, where you can enjoy the cool climate and the fantastic scenic viewpoints.
Of course, if you have more time in Malaysia, you should consider staying here longer. Still, even on just a Cameron Highlands Day Tour you will get to experience the stunning natural beauty of this location filled with waterfalls, tea plantations, native locals and tropical rainforest dripping in moss – plus quite a bit more (strawberry picking anyone?).
Take a look at all the options on a Cameron Highlands Day Tour now, a bit of fresh air will do you good!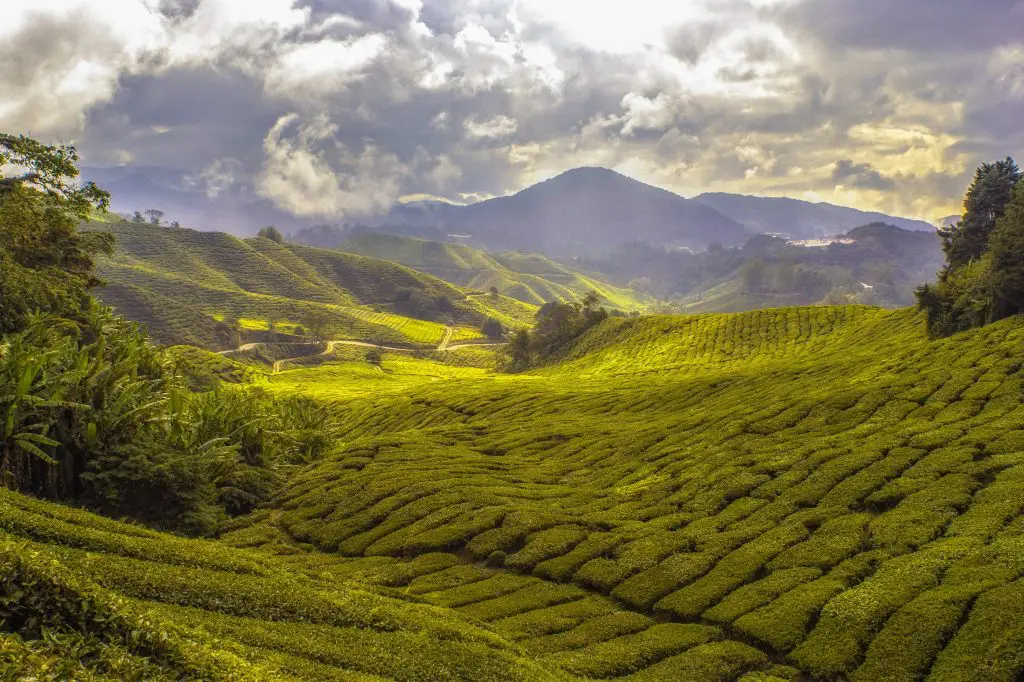 Watch History Come Alive On A Kuala Lumpur to Malacca Day Trip
A UNESCO World Heritage Site only a few hours away, heading out on a Kuala Lumpur to Malacca Day Trip is a great way to experience this historic and beautiful city with its world-famous food.
I say a day trip (e.g., without staying overnight), because – well there isn't much more than a single day worth of things to do!
Sorry Malacca...
Once a key port for trade between the West and East, you can easily see the influences of former European rulers here, being controlled at different times by the Portuguese, Dutch and British. As a result, there is some fascinating Sino-Portuguese style architecture that you can also admire in Singapore, Macau, and Vietnam.
Long before KL even existed here, the stunning sites of St Paul's Hill, the Stadthuys, the fortress A'Famosa and Cheng Hoon Teng, Malaysia's oldest Chinese temple were in full swing, and this town was decidedly less sleepy than it is today!
You can take a bus from TBS (Terminal Bersepadu Selatan) to get here – though it will involve a separate taxi or bus trip either end, or there is also some great shared or private Malacca day trip from Kuala Lumpur options.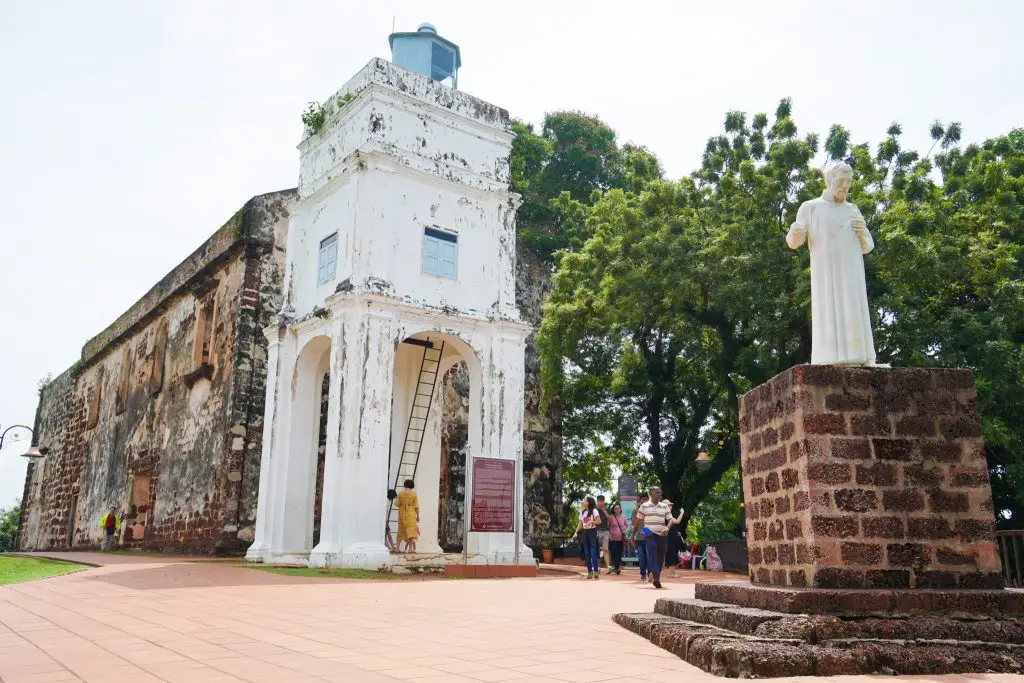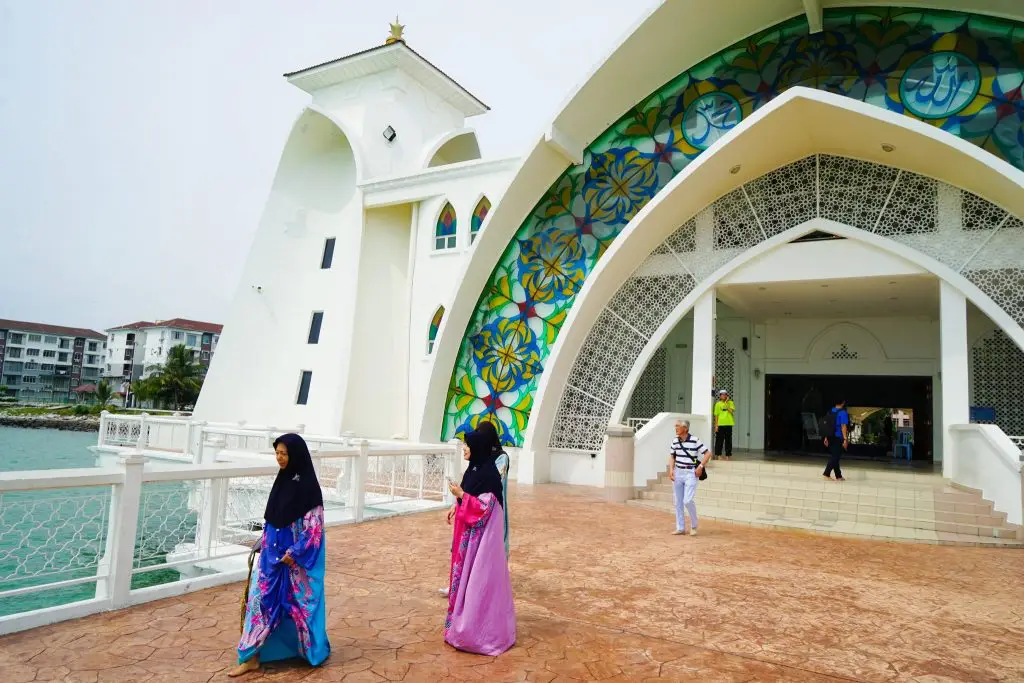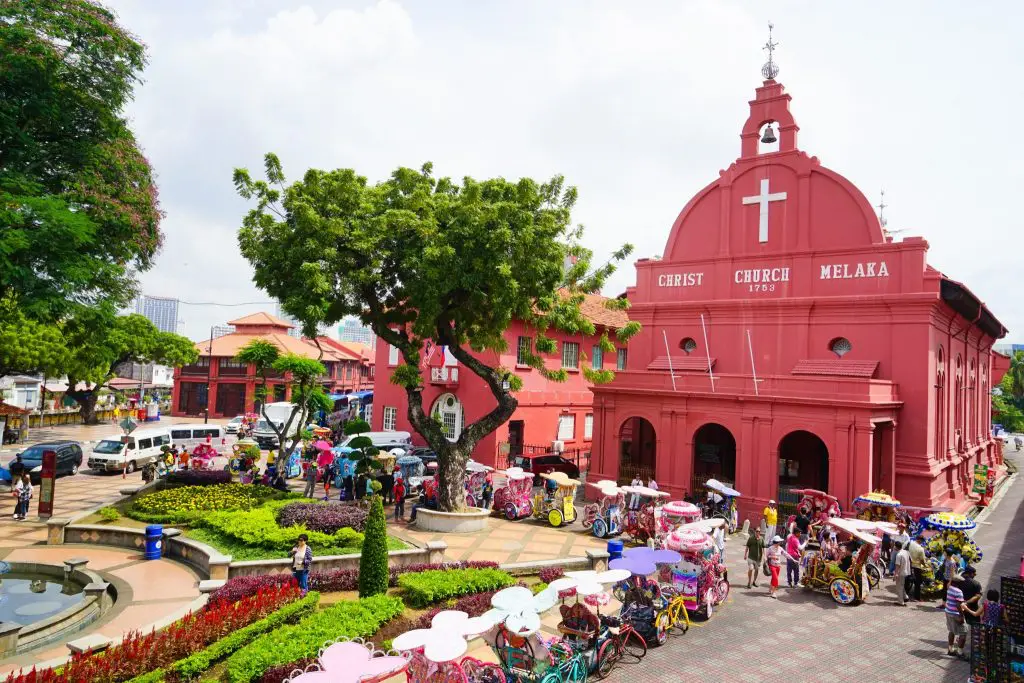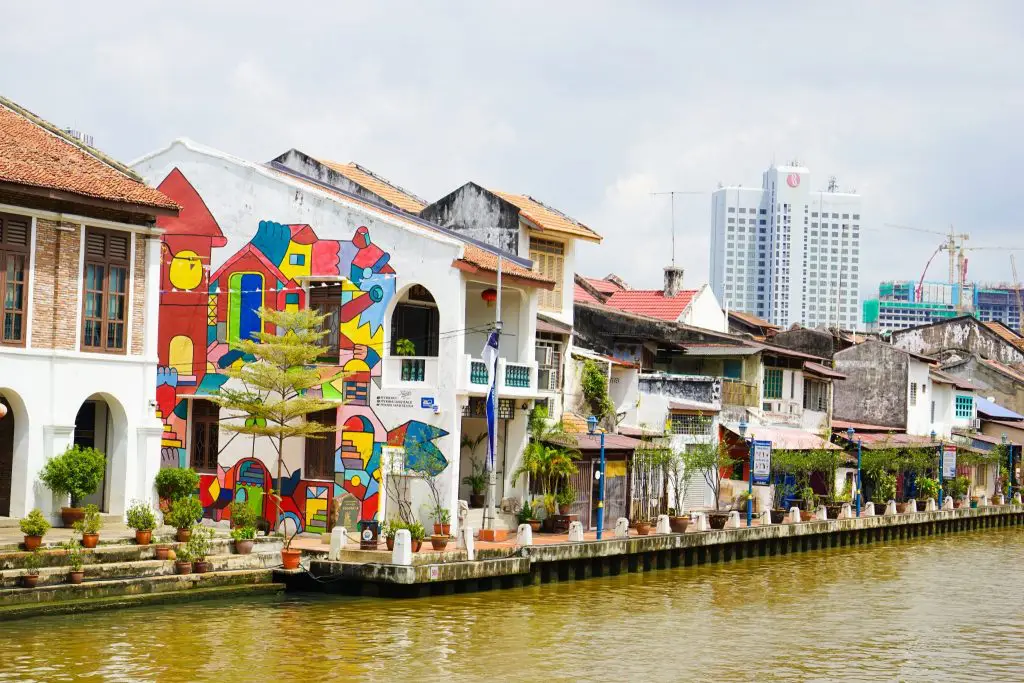 Simply Laze Around The Hotel Stripes
If you have more than three days in KL – or none of these things to do in Kuala Lumpur in 3 days interested you – then why not just check into the newly opened Hotel Stripes for a few lazy days!
With the best rooftop infinity pool in Kuala Lumpur, spacious and modern rooms, and an indulgent Le Goûter French Afternoon Tea experience, you really don't need to go anywhere. Sometimes you are exhausted after long-haul travel and want to relax for a few days and do nothing – we all feel this way.
That's what I loved so much about Hotel Stripes as it's a compact hotel with everything you could want at easy access – but if all you managed was swimming in the infinity pool and a few drinks at the Man Tao exciting neighborhood nook-inspired rooftop bar then you still had a great day!
The Hotel Stripes is located in the heart of Kuala Lumpur you have a creative and vibrant downtown on your doorstep – but there is absolutely no pressure to head out your front door if you don't want to.
You won't find any judgment here!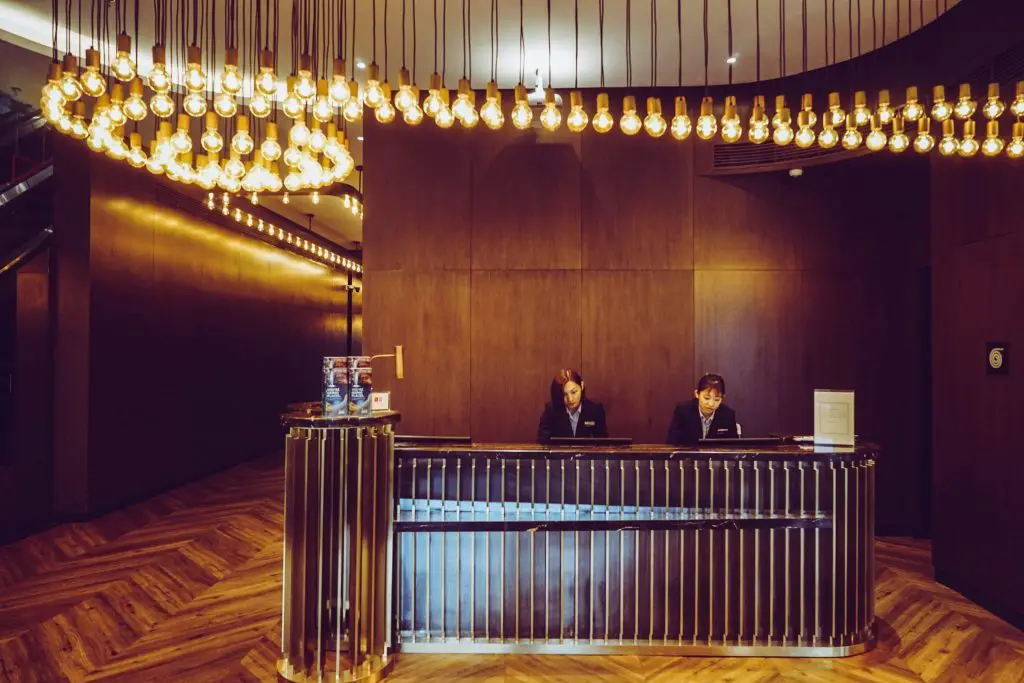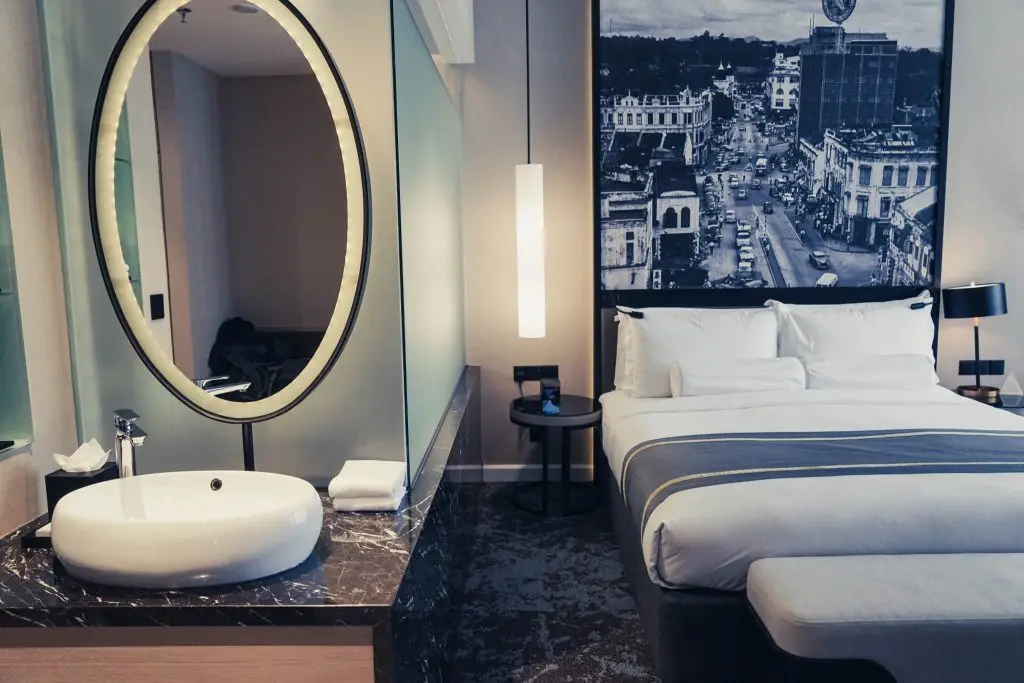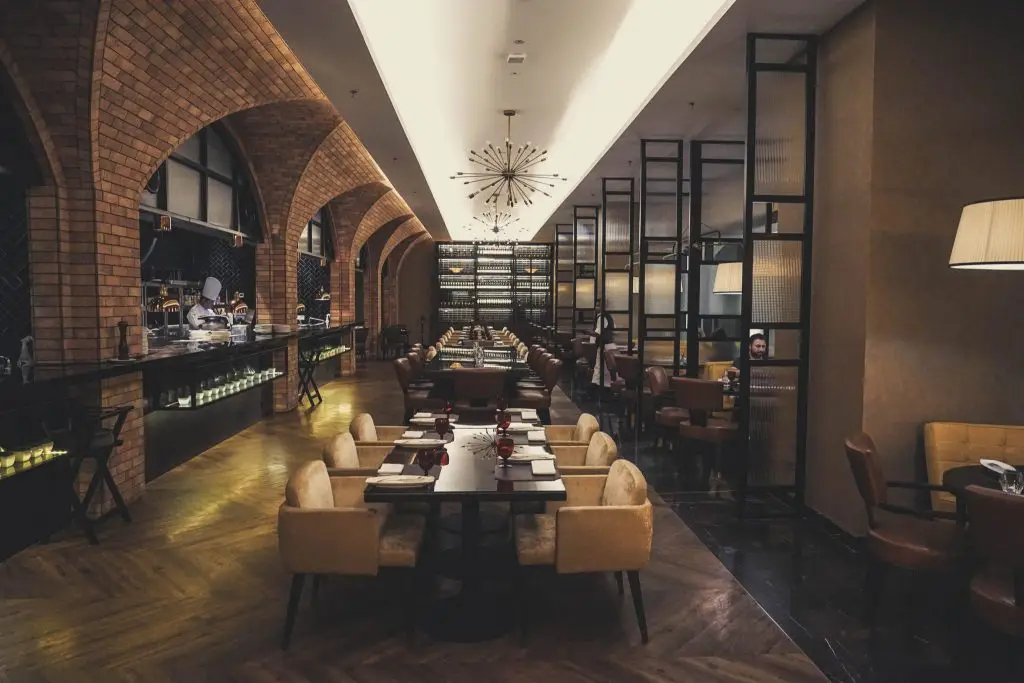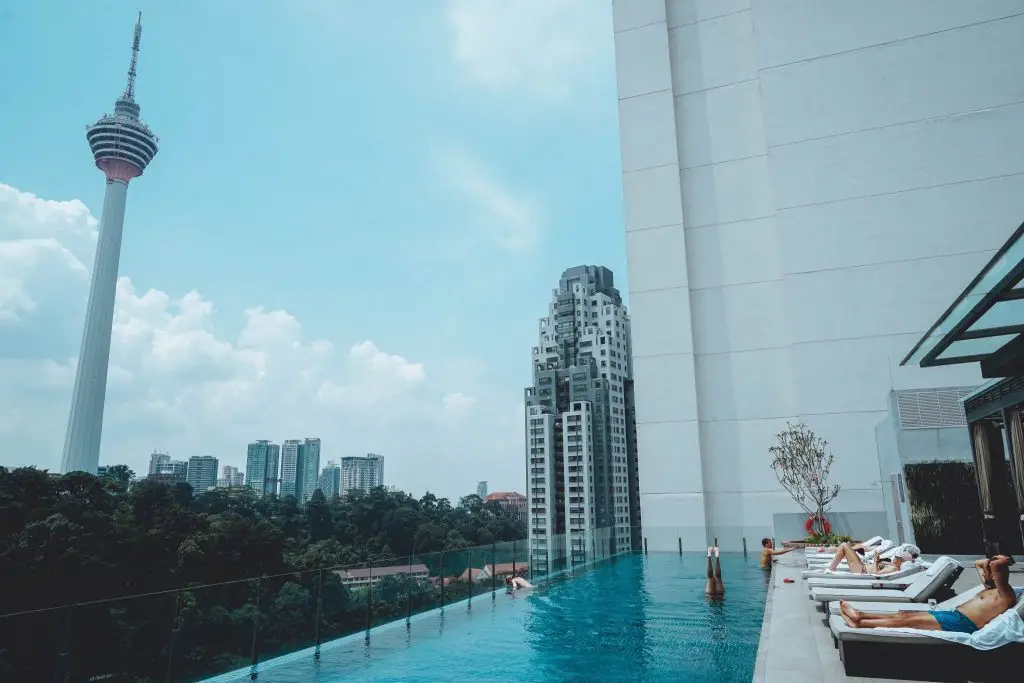 The Best Place To Stay In Kuala Lumpur
Choosing the best place to stay in Kuala Lumpur is difficult if you are arriving in this sprawling city for the first time. The roads are confusing, and the public transport is rather disjointed, and discerning a central area is a perilous task in-and-of-itself.
After visiting multiple times over the years, I can confidently say that the Majestic Hotel Kuala Lumpur is the best place to stay in Kuala Lumpur. Offering affordable luxury, a curious fusion of old-world style colonial style and modern design, two swimming pools, free transport shuttles and gorgeously appointed rooms you won't have to worry about getting a good nights rest as you power through these things to do in Kuala Lumpur in 3 days!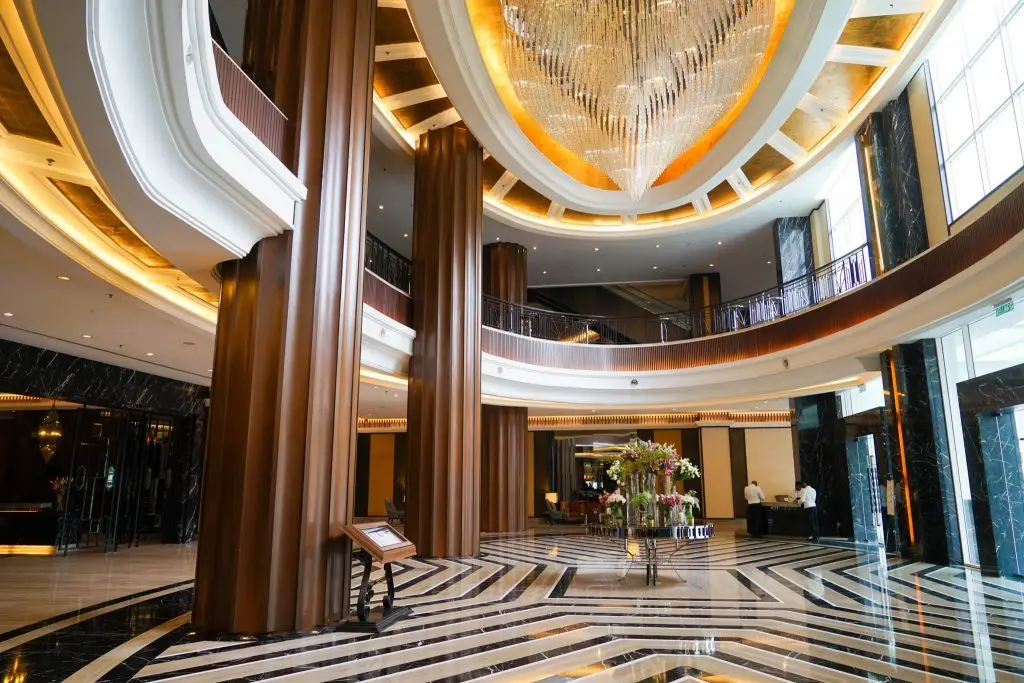 The Majestic Hotel Kuala Lumpur
One of the top 5 star hotels in Kuala Lumpur, the Majestic Hotel, has a variety of room categories, so entrance level rooms are insanely affordable compared to the Western world – and why not splurge a little to ensure you have the perfect three days in KL.
Built-in 1932, the Majestic Hotel is one of Kuala Lumpur's most famous landmarks and has recently undergone a multi-million dollar renovation and expansion and returned The Hotel Majestic to one of the grandest and most prestigious hotels in Kuala Lumpur.
Today there stands the historic Majestic Wing and new Tower wing conveniently located by an air-conditioned walkway.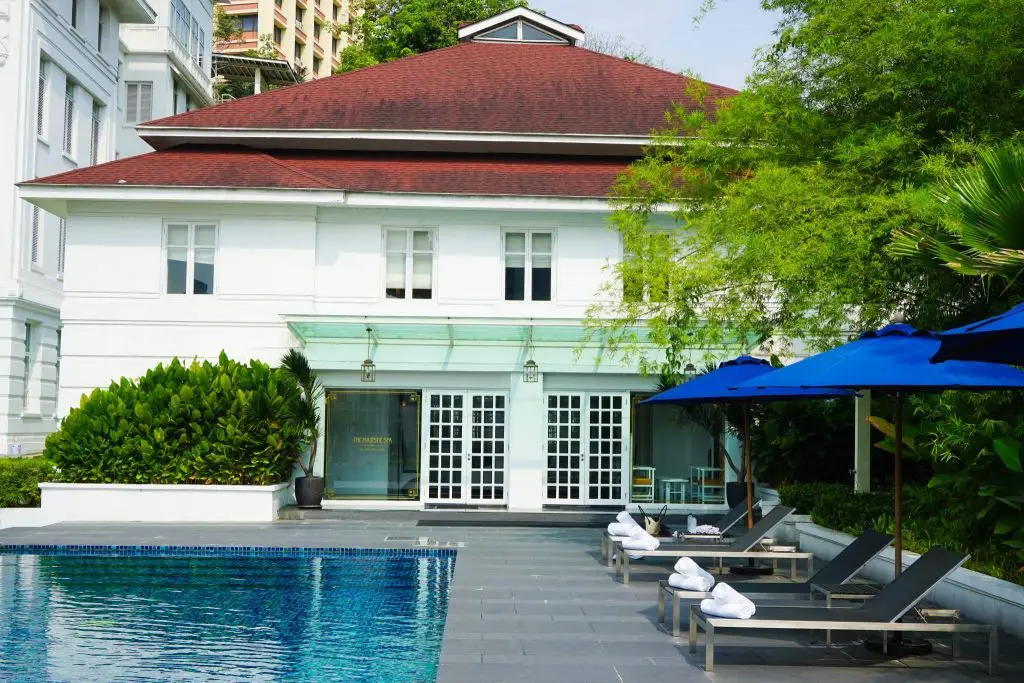 For their lucky guests, there is an option of 47 luxurious suites dripping with old-world elegance. Or maybe try the more affordable guest-rooms and suites in the new Tower Wing, which offers subtle hints of the Hotel's past but brings a more contemporary and sophisticated feel.
It is centrally located with a convenient and frequent free shuttle direct to the KLIA Ekspres, a premium non-stop high-speed train service that connects KL International Airport and the Kuala Lumpur city center.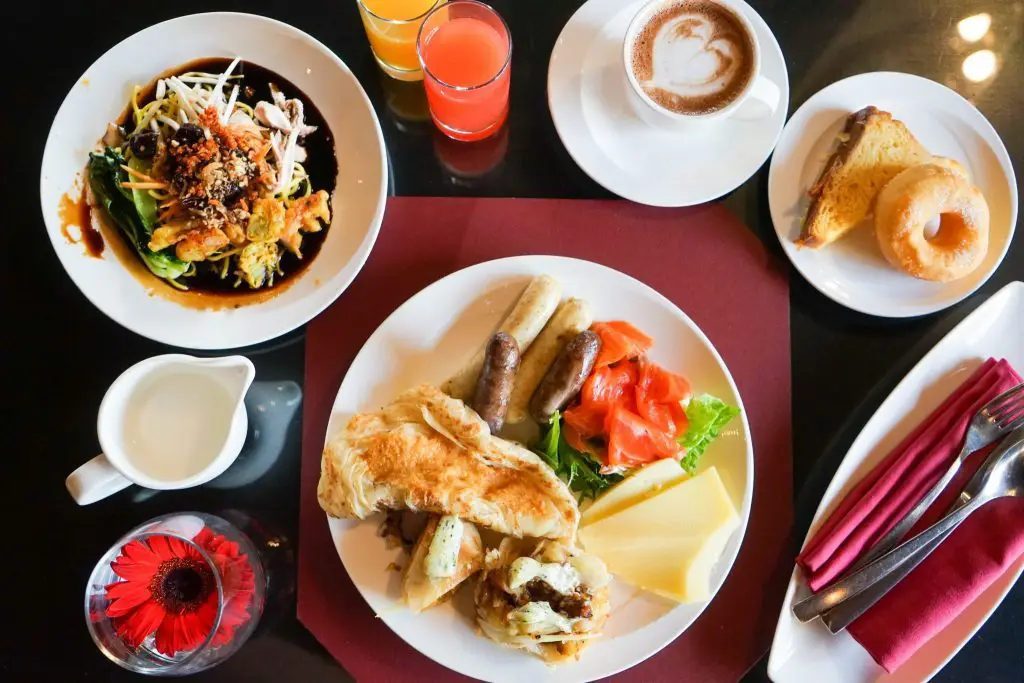 By staying at the Majestic Hotel in KL, you won't waste any time traipsing to distant hotels on the outskirts of the city. Everything is a short taxi or walk away from the Majestic Hotel, meaning you will get more of the following things to do in Kuala Lumpur in 3 Days done and make the most of your Kuala Lumpur stopover.
However, as you have seen, a few of KL's top attractions are at the Majestic Hotel. Trust us, tell any local you're staying at the Majestic Hotel, and their first comment is 'Have you had the Majestic Hotel High Tea in the Orchid Conservatory?'
A hotel like no other which compliments your 3 days in KL and will be as memorable as anything else on this KL itinerary!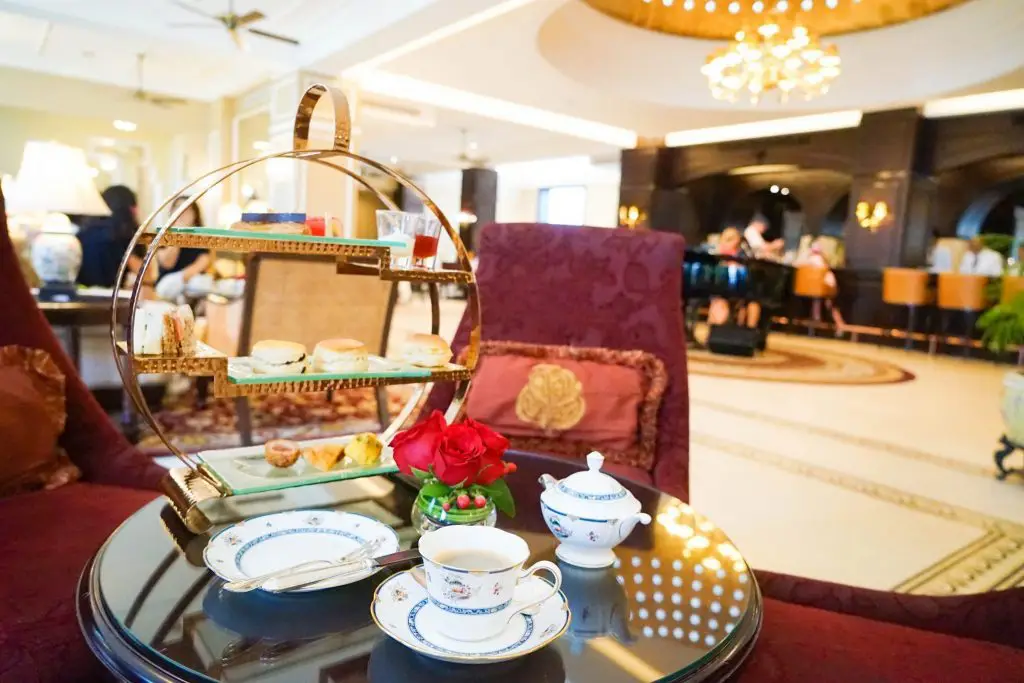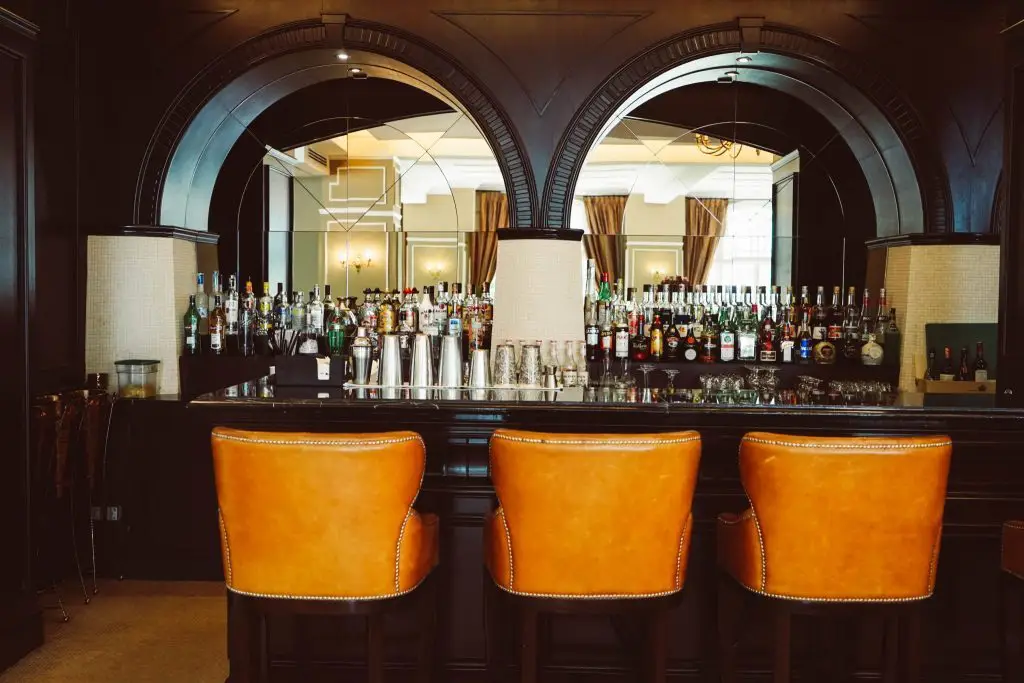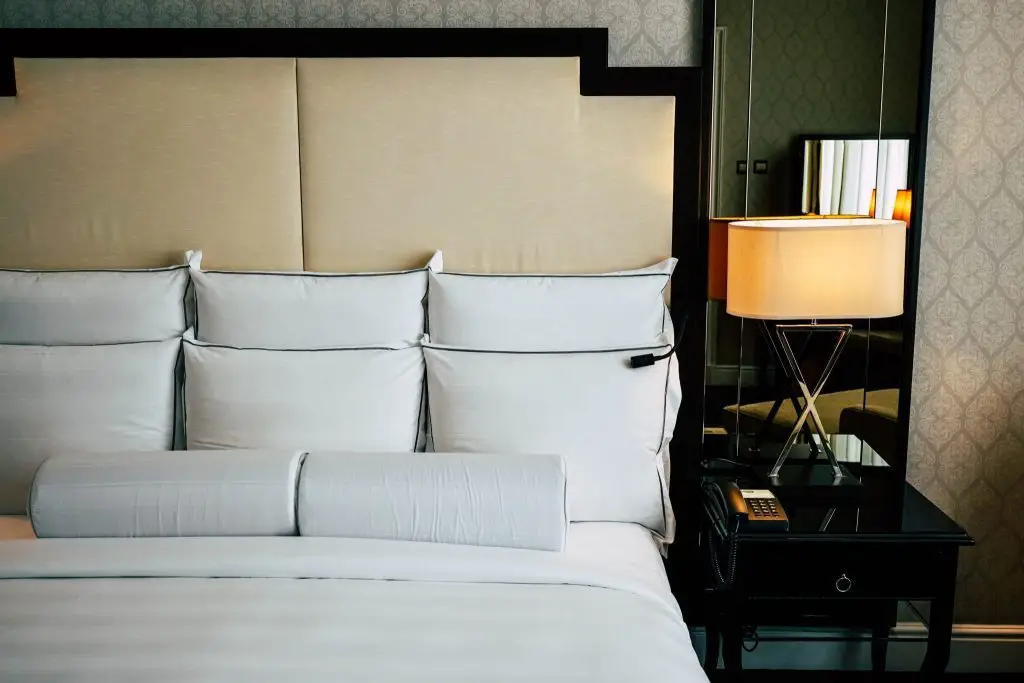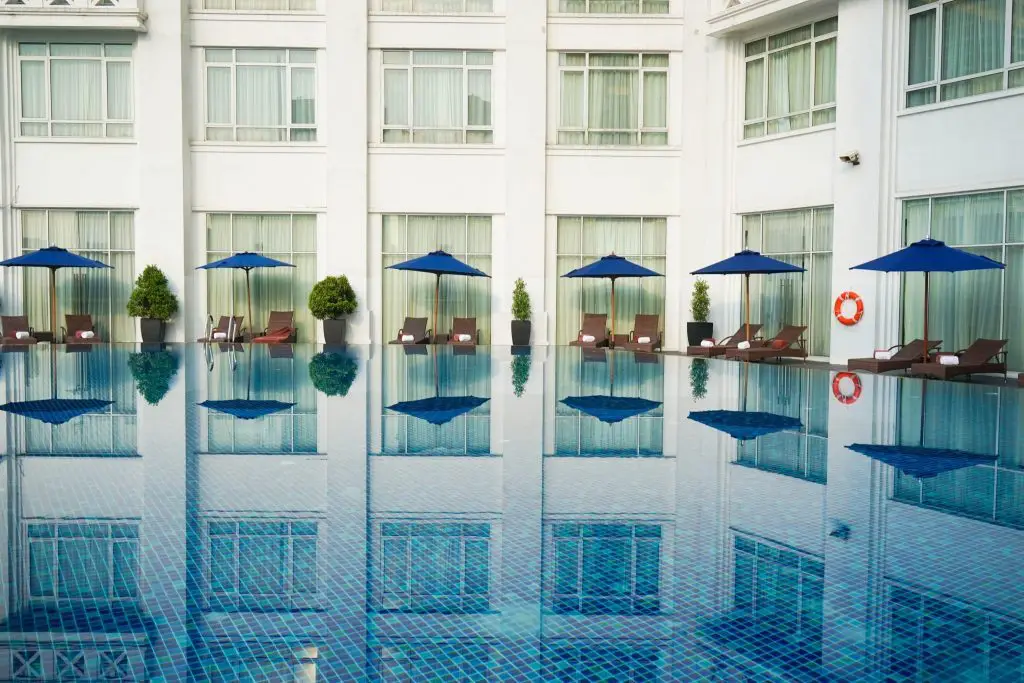 Other Great Accommodation Options In KL To Consider
High End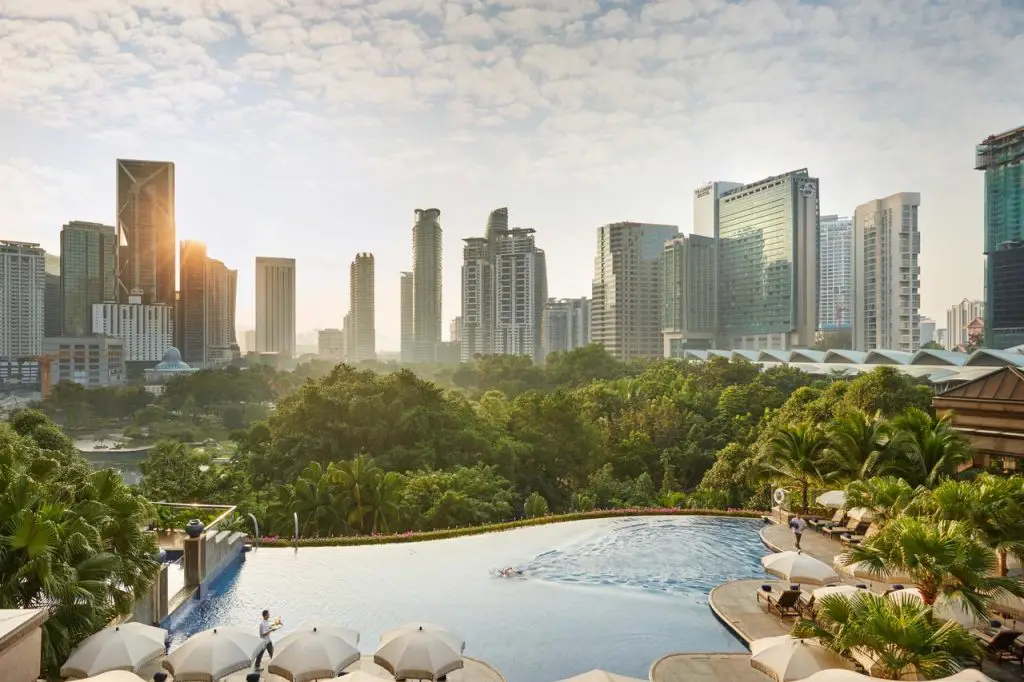 A five-star luxury hotel in the heart of the city, offering elegant interiors, spacious rooms, and a wealth of dining options – and out-of-this-world views!
Mid-Range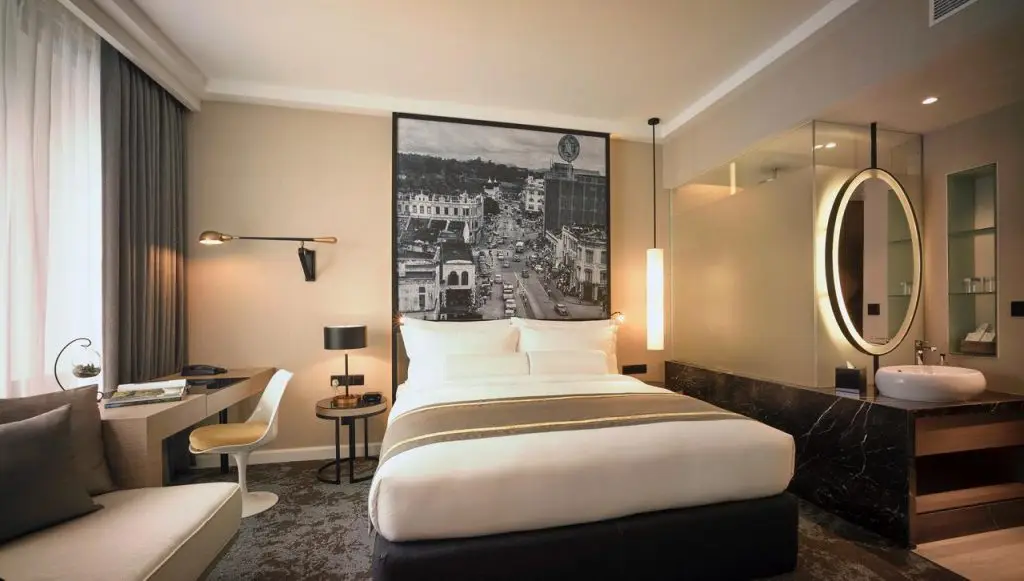 Bespoke guest rooms and suites with a unique blend of contemporary design and urban chic and a chic rooftop pool overlooking Kuala Lumpur's skyline!
Budget Stay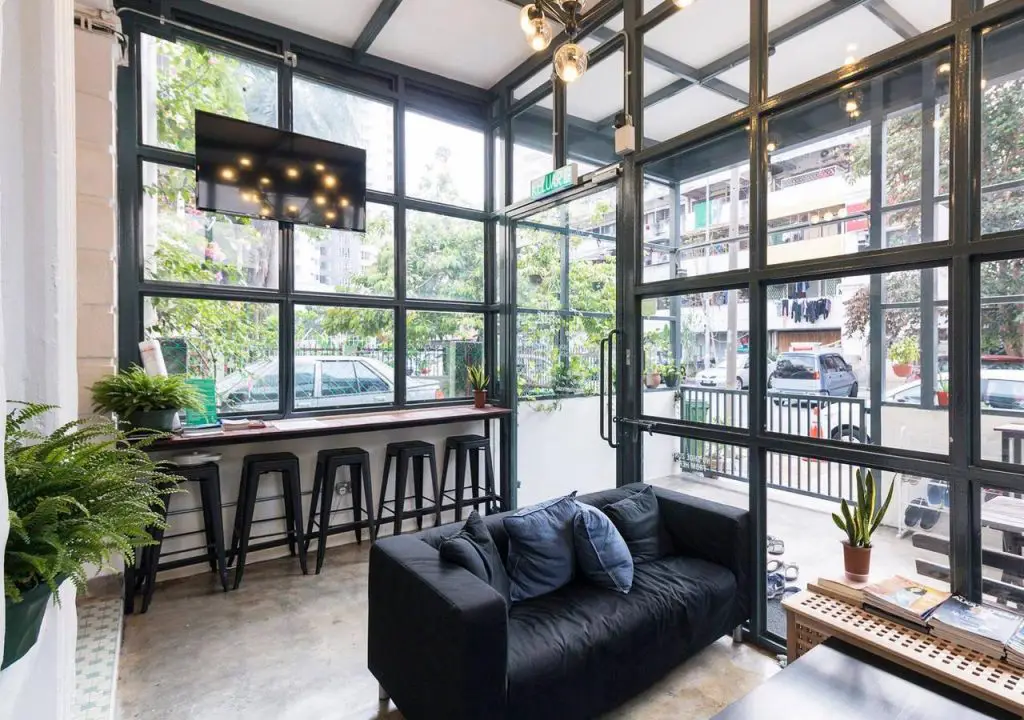 Paper Plane Hostel provides a young and hip place to stay in the city of Kuala Lumpur – all refurbished and rebuilt from a 100-year-old colonial house.
And there you have it! A cheat sheet to all the things to do in Kuala Lumpur in 3 days. Of course, in almost any city I recommend you stay as long as possible – but it's not always possible, and I think this KL itinerary gives you a great overview of this dynamic city, encourages you to explore the different neighborhoods and will have you wanting to come back for more!
Don't forget to check out the fabulous Majestic Hotel or Hotel Stripes to see if they have availability over your travel dates as these hotels will truly compliment your KL experience and means every second of your three days in KL is well-spent!
Or for a more budget approach, you can't go past the newly open Paper Planes Hostel.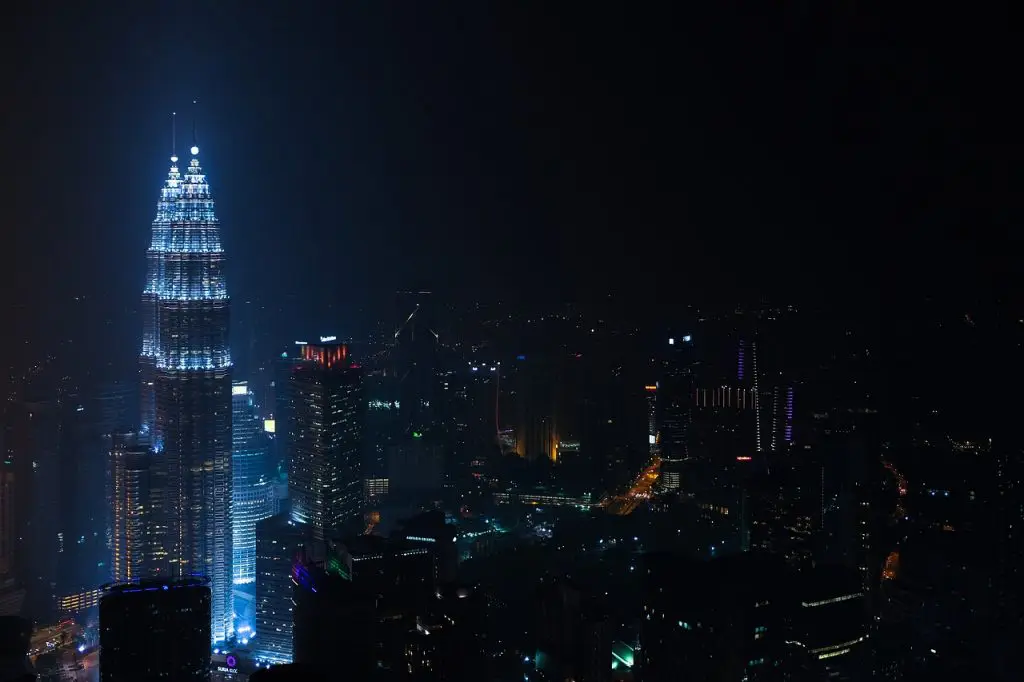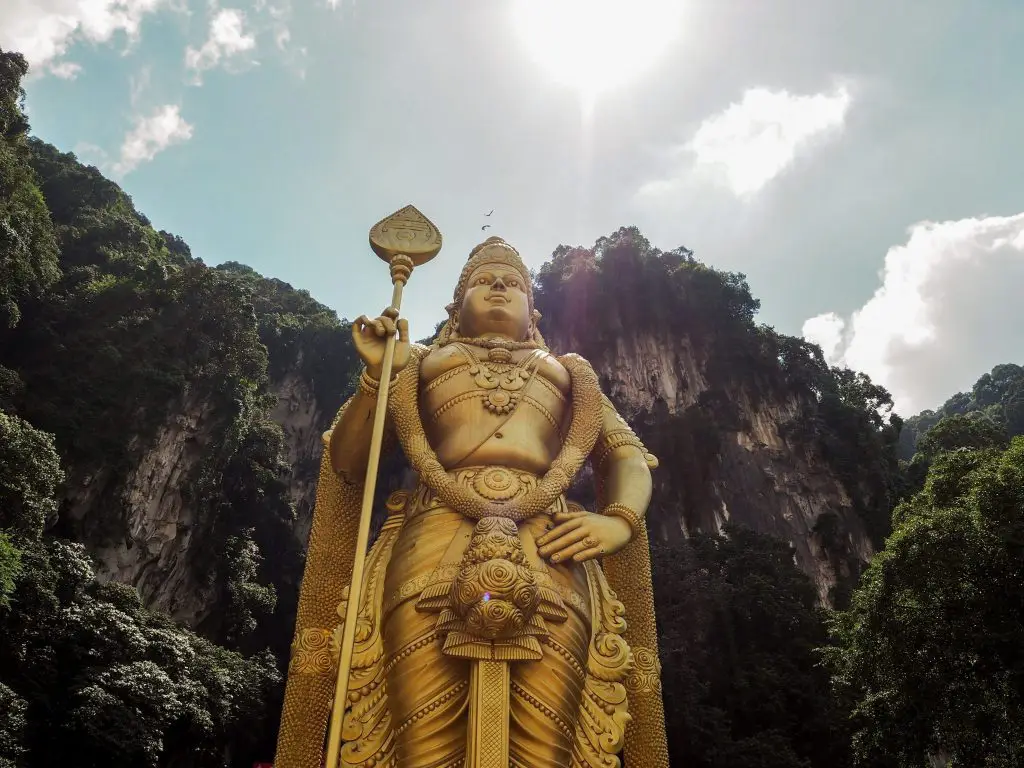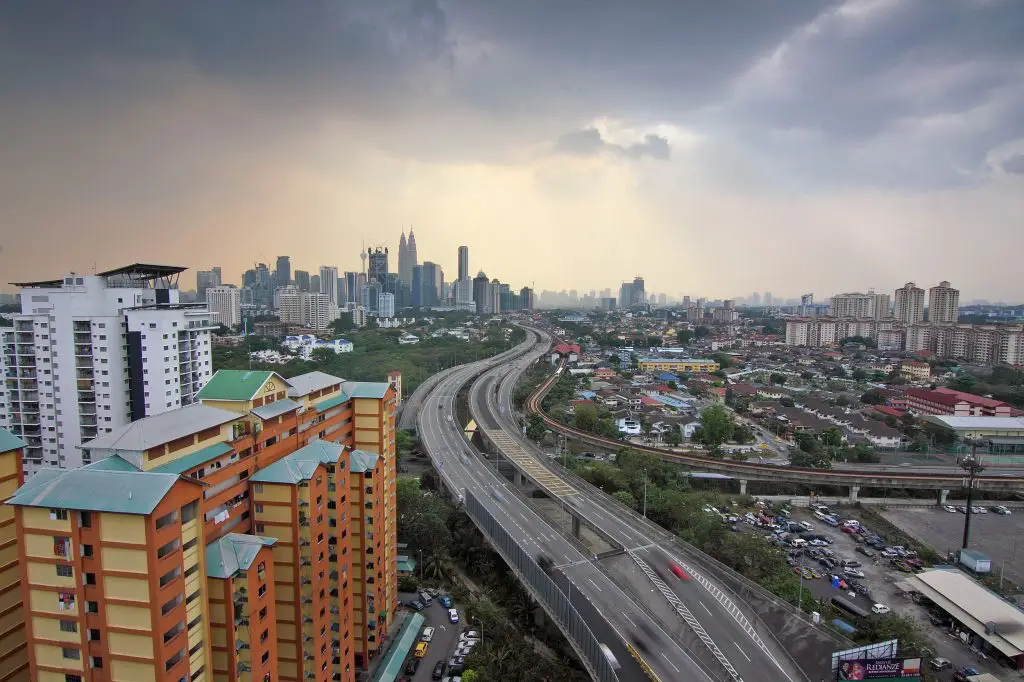 Staying Connected While Travelling
In today's increasingly connected world, staying online while traveling has become essential for a seamless experience. That's where eSIMs come into play, revolutionizing the way we access mobile networks during our global adventures. Say goodbye to hunting down local SIM cards at the airport; eSIMs provide instant activation the moment you land, sparing you the fortune usually spent on international roaming and allowing you to genuinely travel like a local (without getting hopelessly lost!).
With eSIMs, tasks like restaurant recommendations and reservations, up-to-the-minute public transport instructions, checking opening hours, and accessing further information become a breeze. And, of course, sharing your journey on social media is easier than ever. To stay connected wherever you roam, consider using either Airalo or Holafly. Airalo boasts the most extensive range of destinations worldwide, offering smaller data bundles tailored to your needs, while Holafly provides unlimited data packages and fantastic EU data deals.
So why wait? Embrace the future of travel connectivity with eSIMs and make your next journey effortlessly smooth.
Further Things To Consider Before Any Adventure
Now you're all set and prepared to explore our big wide world, why not sort out everything else out all in one go? If necessary for your travel plans make sure you have brought proper travel insurance, protected your privacy by getting a secure VPN, compared all the top hotel booking sites to find just what you're after, reserved an unbeatable rental car price and - of course - booked the best flight deals!
Or maybe just forget it all and go for a last-minute cruise or effortless tour instead?
Many budget travelers (including me) indulge in worldwide airport lounge access, so we can experience luxury while still slumming it in economy. Naturally, we would never leave home without a more general travel guide since we couldn't possibly cover everything here!
Just add an adventurous attitude and plenty of smiles - they go a long way - and that about covers it all! Now go out, find your own path and don't forget to share your best inspiration stories with me on Facebook, Twitter, and Instagram...I'd love to hear from you!