Australia is well known for its exceptional natural diversity, rugged beauty, and magnificent landscapes. Fittingly, Australia is home to twenty of the more than 1,000 World Heritage Sites as inscribed by the United Nations Educational, Scientific, and Cultural Organization (UNESCO).
Australia's beguiling UNESCO sites include grand architectural icons, extensive National Parks, and remote islands. These sites range from the various Australian Convict Sites along Australia's coasts, the spectacular Uluru-Kata Tjuta National Park in the center, or the far-flung Heard and McDonald Islands on the edge of Antarctica.
The theme of nature is prevalent throughout these twenty sites. However, there are also critical cultural sites that reflect Australia's modern and aboriginal history. Some of these sites are landmarks of Australia but many remain largely unknown except to the most diligent of travelers. Travel by UNESCO sites allows tourists to discover hidden gems, support preservation, gain specialized knowledge about the history of Earth and humanity – and to marvel at unequivocally magnificent sites.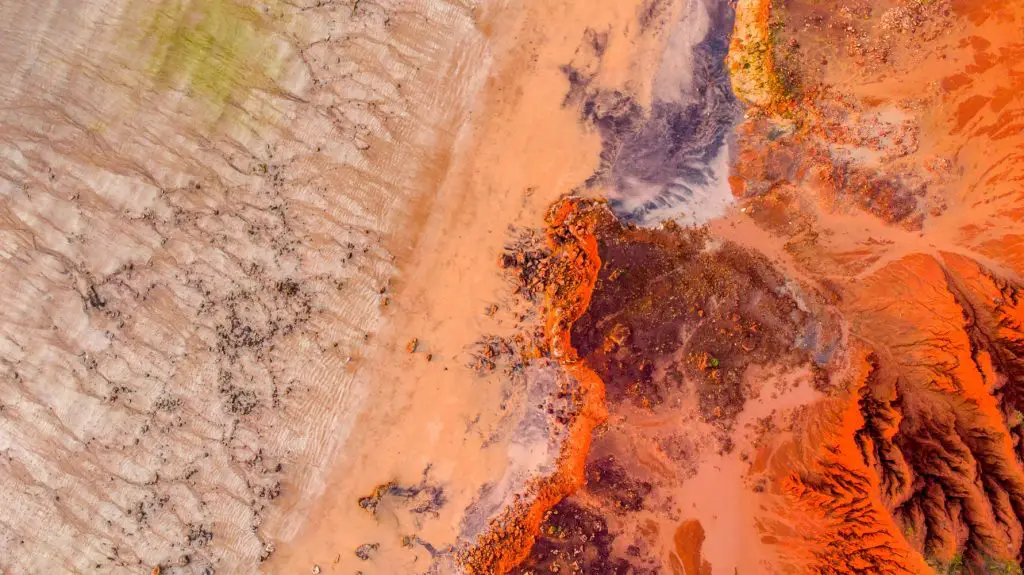 While a few such as the pre-Columbian city of Chichén-Itzá and the historic monuments of Ancient Kyoto are famous around the world, there are far more untouristy UNESCO sites worthy of inclusion on any 'off-the-beaten-'track' bucket list.
UNESCO is an agency of the United Nations that aims to promote the preservation and growth of the world's intellectual and cultural property and selects UNESCO sites due to their "outstanding universal value" in science, history, or culture. They are significant to the collective interests of humanity and as such as legally protected by international treaties.
Inscriptions fall into two categories: cultural and natural locations, or a combination of both (mixed). There are currently 20 UNESCO world heritage sites in Australia, 4 cultural ones, 12 natural ones, and 4 mixed. And while I have visited many of them myself, I decided to reach out to other travel bloggers to get their opinions on other sites. I wanted to find out what made their visit special and to gain inside tips to inspire future visits.
So, with their help, why not immerse yourself in one of these sites on your next Australia vacation? From awe-inspiring natural wonders to unmatched feats of human engineering, check out our complete list of Australia UNESCO sites to discover which sites resonate with you personally.
You can then use those sites as a roadmap for the trip of a lifetime…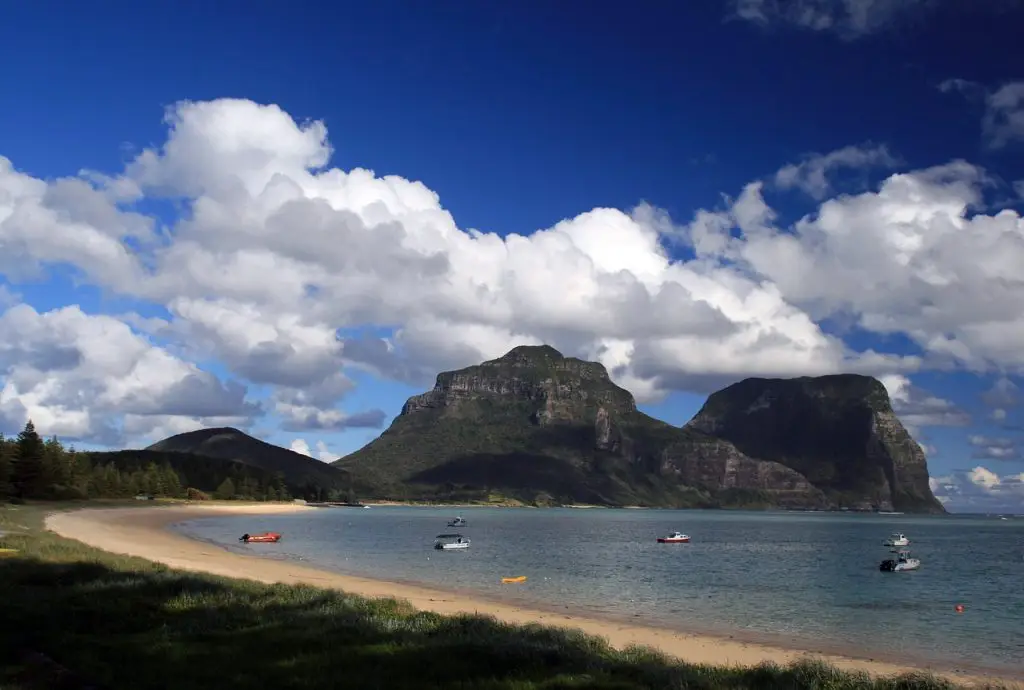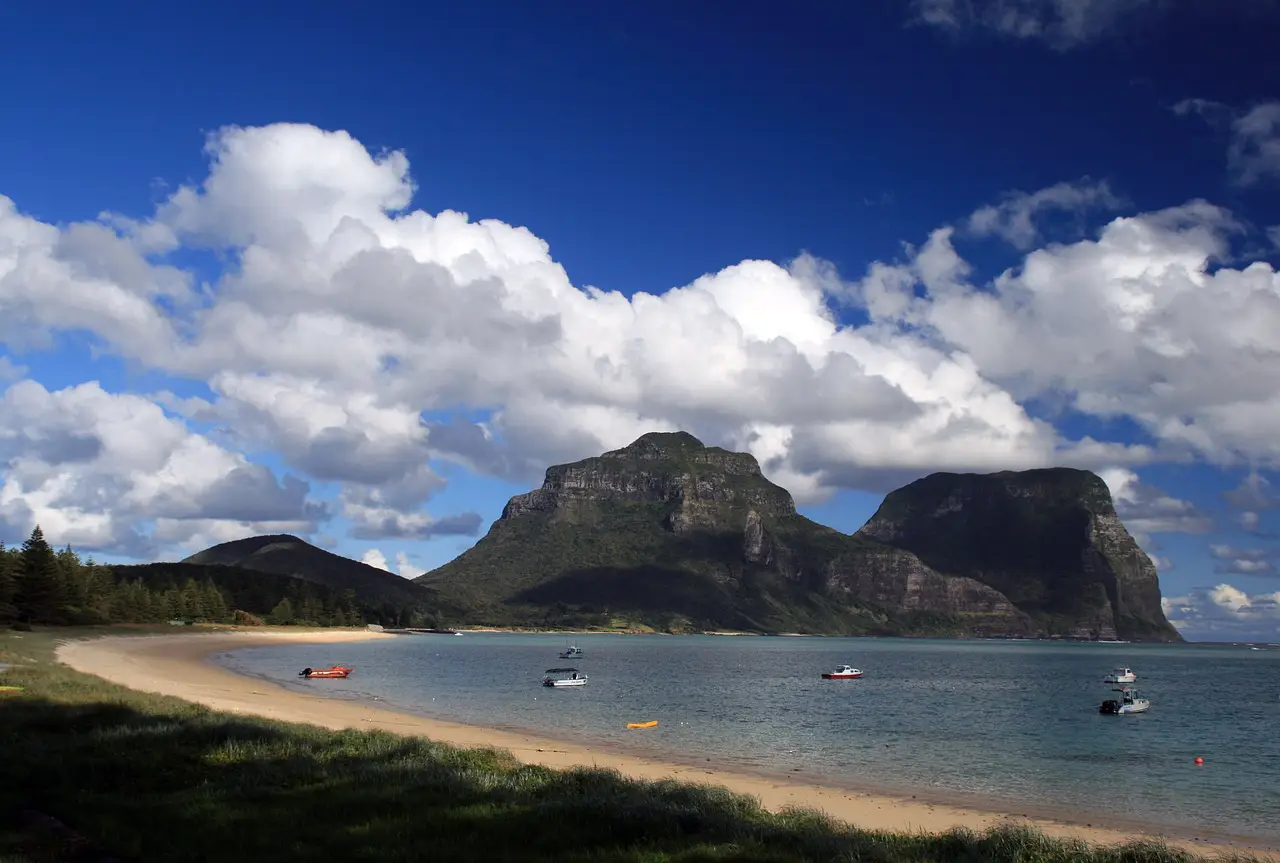 Cultural UNESCO World Heritage Sites In Australia
Australian Convict Sites
Port Arthur in Tasmania is one of eleven Australian Convict Sites that have been included among the UNESCO World Heritage Sites. To quote UNESCO (since I'm just a tourist and not a historian), their significance lies in presenting "the best surviving examples of large-scale convict transportation and the colonial expansion of European powers through the presence and labor of convicts." Other convict sites are scattered around Sydney, Tasmania, Norfolk Island, and Perth, including the Fremantle Prison, the Cascades Female Factory in Hobart, and Cockatoo Island Convict Site in Sydney.

At the Port Arthur Historic UNESCO Site, one walks around the ruins of Victorian buildings in which convicts lived and worked under harsh conditions. A ferry that shuttles visitors around the bay also affords beautiful views of the ruins. Out here and this far from the nearest city and the rest of Australia, the place looks so serene even in bad weather, and it only makes the violence that once took place here even more tragic.
A particularly engaging part of my visit was the 'Lottery of Life', where every guest gets a card and follows the journey of the convict on their card. Nearby Tasman Arch and Devil's Kitchen, and the dog line on Eaglehawk Neck that once guarded the penal colony and separated it from the rest of civilization, are other points of interest in the area I visited and you shouldn't miss.
To get to Port Arthur, it is a 90-minute drive from Hobart, and there are also day trips by coach from the same city if you don't have a car to get around Tasmania. While you're there, be mindful to avoid mentioning the 1996 Port Arthur massacre, which is still fresh in the minds of many residents and staff. If you want to pay your respects, you may do so at the Memorial garden on the Historic Site.

Explored by Nicholas from Rambling Feet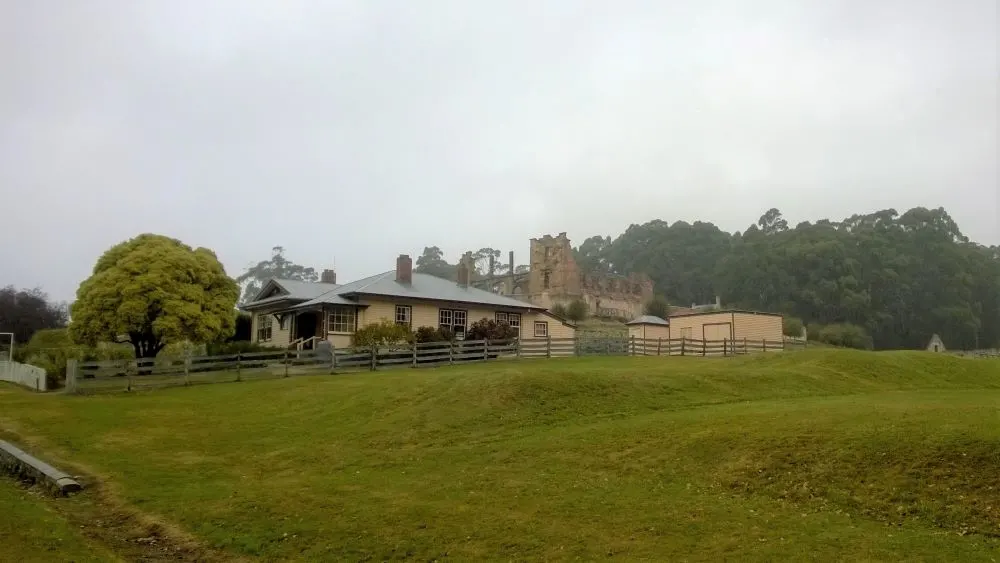 Budj Bim Cultural Landscape
Budj Bim is located a 3.5-hour drive southwest from Melbourne. Budj Bim Cultural Landscape is the first site in Australia to be listed with UNESCO World Heritage solely for Aboriginal cultural significance. The Budj Bim volcano erupted around 30,000 years ago that resulted in a lava flow that extends over 50km southwest to Tyrendarra on the coast.
The Gunditjmara people lived in the area and witnessed the last eruption of the volcano 6,500 years ago. They then developed the landscape and created a system to farm eels for food and trade from the channels they excavated from the vast wetlands left from the lava flow. The Budj Bim Cultural Landscape is considered extremely important as it is evidence of one of the earliest and largest Indigenous aquaculture ventures in Australia.
To take in the wonder and history of this area, Lake Surprise is a great spot to start and is the site of the inactive Budj Bim volcano. Here you can enjoy a series of different length walks around the lake, including the crater rim. You can also explore the Natural Bridge, a lava canal, and the Tunnel Cave, a remnant of a lava flow. It is a fantastic spot to sit back, listen to the birds, and reflect on Aboriginal culture and way of life. Once you have enjoyed a walk, continue driving to the southern component of the Budj Bim Cultural Landscape known as the Tyrendarra Indigenous Protected Area.
This area is located 2 kilometers north of the Tyrendarra township and is a traditional meeting place for the Gunditjmara people. It also showcases the Tyrendarra aquaculture complex and is fascinating to read how it was developed. Sustainable tourism development of the Budj Bim Cultural Landscape continues to be a focus due to it's recent listing on the UNESCO World Heritage site. It is an essential gateway to understanding Aboriginal culture.
Explored by Kate from Rolling Along With Kids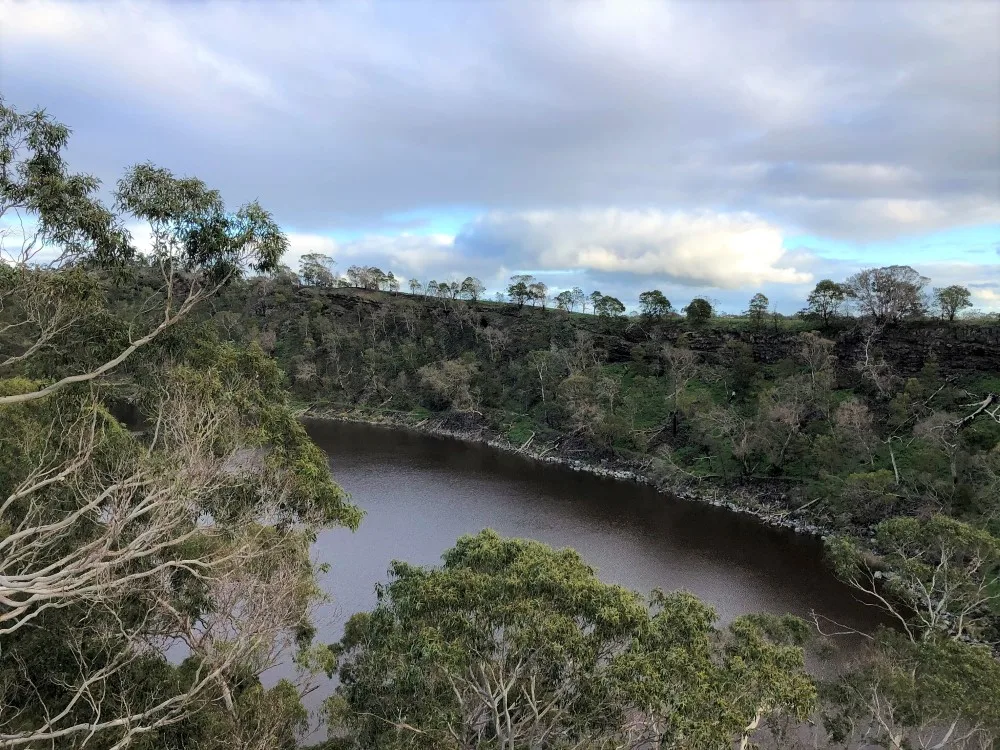 Royal Exhibition Building and Carlton Gardens
The Royal Exhibition Building and its neighboring Carlton Gardens were devised for the great international exhibitions of 1880 and 1888 in Melbourne. These were the most significant events staged in colonial Australia and served to introduce the world to Australian enterprise and technology.
Designed by Joseph Reed, the Royal Exhibition Building is assembled from brick, timber, steel, and slate and uniquely composed of Byzantine, Romanesque, Lombardic, and Italian Renaissance styles. The property is characteristic of the international exhibition movement from the era which saw over 50 exhibitions staged between 1851 and 1915 around the globe, including Paris, New York, and Vienna.
All expositions shared a universal theme and aim: to outline the material and moral progress of humanity through demonstrations of the industry from all nations. The completeness of the Royal Exhibition Building in Melbourne is particularly noteworthy. Today is still in use as a commercial exhibition venue, though Melbourne Museum also offers regular tours.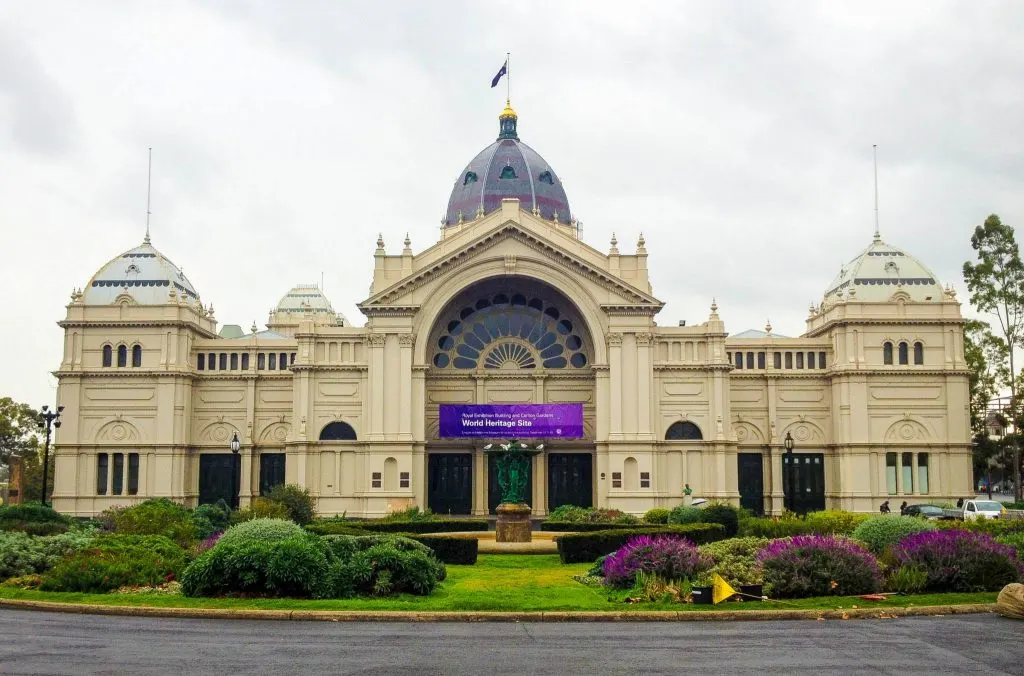 Sydney Opera House
One of the world's newest UNESCO sites, the Sydney Opera House, should need no introduction as its gleaming white sail-shaped shells are known worldwide.
Completed in 1973, the Sydney Opera House is a magnificent example of 20th-century architectural work that blended creativity and innovation through both form and structural design. A prominent urban sculpture taking pride of place on an already exceptional waterscape – the Sydney Opera House projects out from the tip of a peninsula into harbor and greats daily commuters, cruise ships, culture vultures, and more.
Awarded by an international jury to Danish architect Jørn Utzon, in 1957, it registered a fundamentally new construction procedure. The Sydney Opera House includes three groups of interlocking vaulted 'shells' – a feat of engineering deemed impossible at the time – under which is two performance halls and a restaurant. The structure itself sits surrounded by a pedestrian concourse, outdoor bars, and platforms – meaning you can revel in this architectural splendor without ever stepping inside.
The construction process – and the controversy around it – deserves an article in itself, but let's say Jørn left Australia before construction was complete and has never returned. An enduring influence on architecture has to stop the test of time and remains one of the most romantic spots in Sydney (and the world).
Natural UNESCO World Heritage Sites In Australia
Australian Fossil Mammal Sites (Riversleigh / Naracoorte)
The Australian Fossil Mammal Sites at Riversleigh and Naracoorte are among the world's most celebrated fossil fields. Located in remote outback Queensland and rural South Australia, respectively, Riversleigh and Naracoorte provide a fascinating insight into the development of Australia's unique animals.
Geographically, the Australian continent has been completely isolated for hundreds of millions of years, so the majority of Australia's plants and animals are entirely unique. The fossils discovered at these beds show different evolutionary stages of Australia's animals and provide intriguing glimpses of long-extinct creatures.
Naracoorte Caves is particularly fascinating. The fossil beds here are located underground in pitfall caves. The cave entrances are basically giant sinkholes, so anything that fell in the cave couldn't get out. And their bones remained here for around 500,000 years until their discovery in the 1850s. There's 28 caves at Naracoorte, though only four are publicly accessible due to sensitive environments and ongoing research. Some of the incredible animals discovered at Naracoorte include marsupial lions like Thylacoleo carnifex, Tasmanian tigers, the giant wombat-like Zygomaturus, and giant kangaroos as well.
By contrast, the fossils at Riversleigh are far older – up to 25 million years in some cases. Many types of extinct mammals have been discovered here, including lizards, fish, birds, crocodiles, turtles, and many others. Naracoorte is located in Naracoorte Caves National Park, just off the Riddoch Highway, about 330 kilometers (3.5 hours drive) from Adelaide. Entry to the area is free; cave tours range from $10 -$34 depending on the cave. However, Riversleigh is very remote, even by Australian standards.
Only Site D at Riversleigh is open to the public, which you'll find in Boodjamulla National Park. Access is via Camooweal Road, a mostly-unsealed 150-kilometer drive from the Barkly Highway. It's recommended that only experienced and prepared 4WDers attempt visiting Riversleigh.
Explored by Joel from World Heritage Journey
Fraser Island
It's the largest sand island on the planet: 123 kilometers of undulating sand, over 22 kilometers at its widest point. It's Fraser Island, the gigantic behemoth of a UNESCO World Heritage site, located just off the south-eastern coast of Queensland and tucked away on the signature road trip route of Cairns to Brisbane.
Accessed via boat from coastal town Hervey Bay, Fraser Island (also known as K'gari) is a uniquely breath-taking place. Not only does it boast 250 kilometers of pristine, sandy beaches but it is also home to over 40 kilometers of brightly-hued soaring sand cliffs, a lush rainforest growing out of the dunes and the world's largest unconfined aquifer; all brilliant reasons that ensured UNESCO declared it a heritage site back in 1992.
This natural wonder has a plethora of things to see as you bump along the slightly rutted roads in search of the island's many attractions, from a quick soak in Lake McKenzie, a 'perched lake' that is not only crystal clear but has been said to have healing and therapeutic properties, to wading in Eli Creek, where four million liters of freshwater gushes into the creek from the ocean every hour.
Highlights include the old logging village, Central Station, where you can meander amongst King Ferns, Ghost Gums and Kauri Pines, and the Pinnacles, which are those multi-colored cliffs. For the history buffs and snap-happy photographers, no visit to Fraser Island is complete without a turn at the SS Maheno; a shipwreck perfectly positioned on Seventy-Five Mile Beach.
Explored by Lee from The Travel Scribes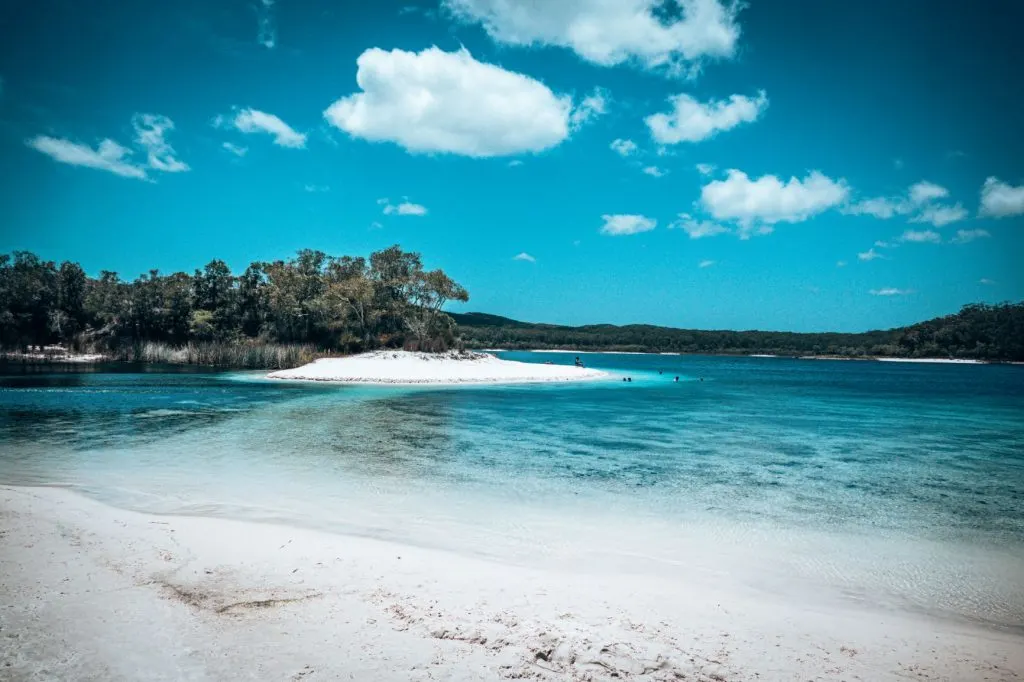 Gondwana Rainforests of Australia
There are actually 40 different locations that make up the World Heritage Site of the Gondwana Rainforests of Australia, stretching along the east coast between Newcastle and the Gold Coast. Each of these protected bits of land has plants and animals that have evolved uninterruptedly since Australia was part of the supercontinent Gondwanaland a couple of hundred million years ago!

Not all of the locations are easy to visit, and it's best to go to one of the larger national parks that has a good range of activities. The most popular are Lamington National Park, Barrington Tops National Park, New England National Park, and Dorrigo National Park.
The rainforests are quite lush and can be a contrast to the rest of the landscapes in the area, particularly the ones in New South Wales. Most of them are quite easy to reach from coastal regions but feel like a different world, further inland and slightly higher than the beaches that this strip of the country is typically known for.
The best way to experience the parks is to walk along the hiking tracks, through the trees, over rivers, and to scenic spots like waterfalls. One of the most famous areas, Dorrigo National Park, has a viewing platform that lets you look out over the tops of the trees, which is quite impressive too!
Explored by Michael from Travel Australia Today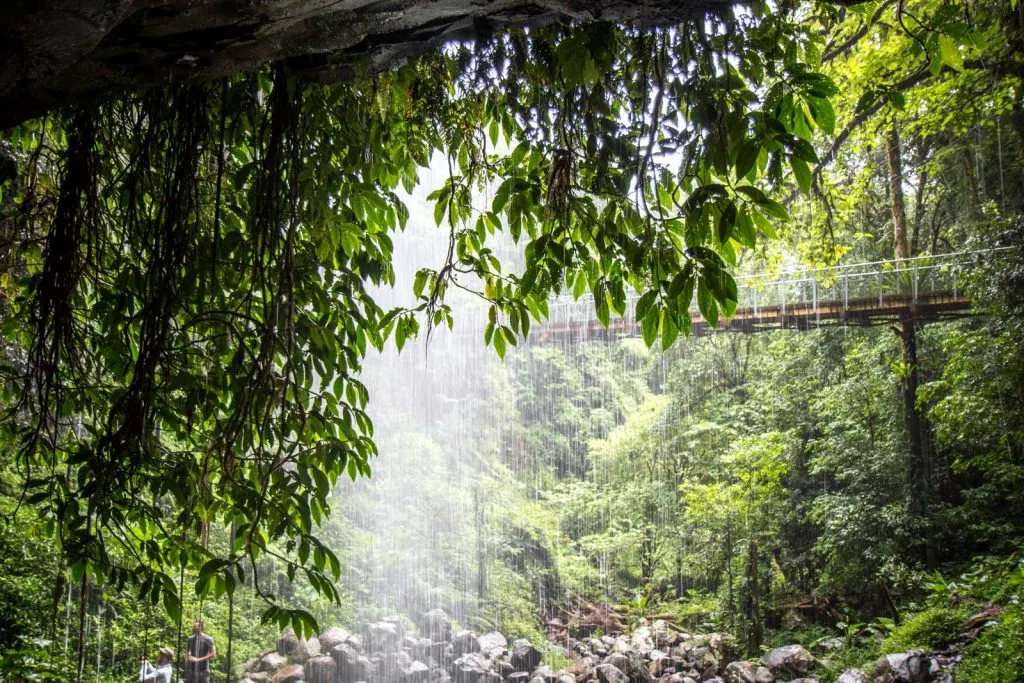 Great Barrier Reef
The Great Barrier Reef is not only a UNESCO site, but is also considered one of the original 7 Natural Wonders of the World. It received its World Heritage status in 1981 for its "outstanding universal value." With nearly 2,500 coral reefs, 900 islands, and more than 1,500 species of fish – to experience it is a dream come true for almost all travelers!
It extends 2,000 kilometers along the east coast of Queensland, Australia. The most popular place to visit the Great Barrier Reef is from Cairns, Australia. International flights arrive right to the Cairns airport. From here, it's easy to rent a car or get an Uber into the Cairns city center. Then, you'll need to take a boat to get to a snorkeling/diving destination from Cairns. This will take about an hour to get to, depending on your boat size and which snorkeling site you are visiting.
The best way to do this is to book a Great Barrier Reef tour from Cairns. The tour companies will boat you to the best snorkeling sites, provide you with all the gear you need, as well as lunch, and (depending on the company) there will even be live music and a bar.
While snorkeling the Great Barrier Reef is absolutely amazing, one of my favorite memories from this trip was getting to see the Great Barrier Reef from above. The boat I had taken had the option to also purchase a helicopter ride over the Great Barrier Reef. It was a splurge to do, but it was one of my personal favorite memories. The views from above really put the sheer size of the Great Barrier Reef into perspective.
Explored by Lindsey of Have Clothes, Will Travel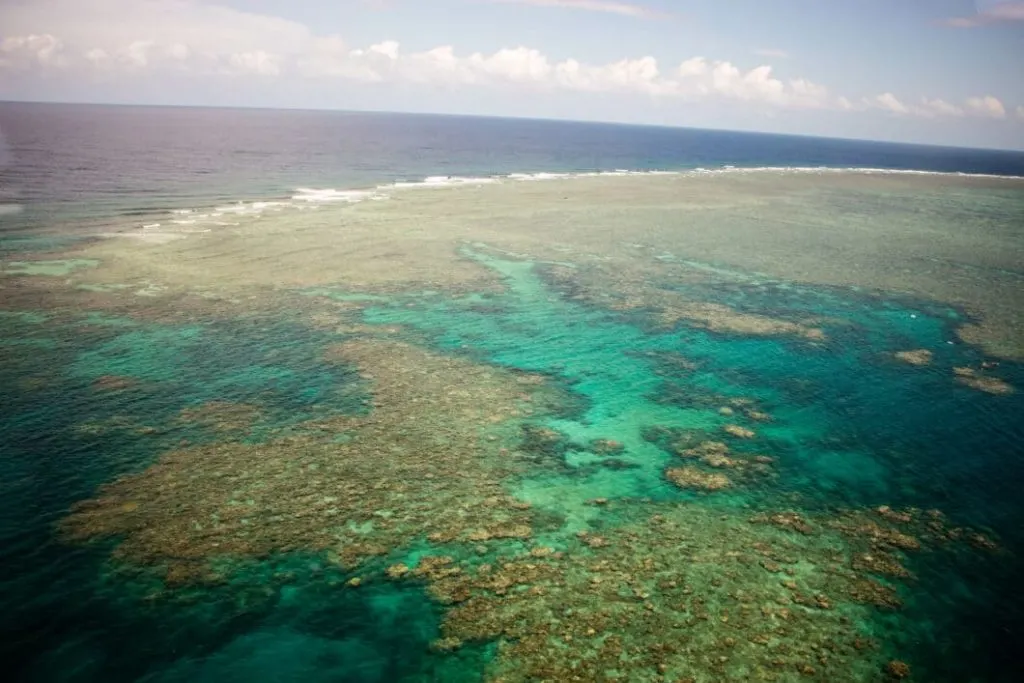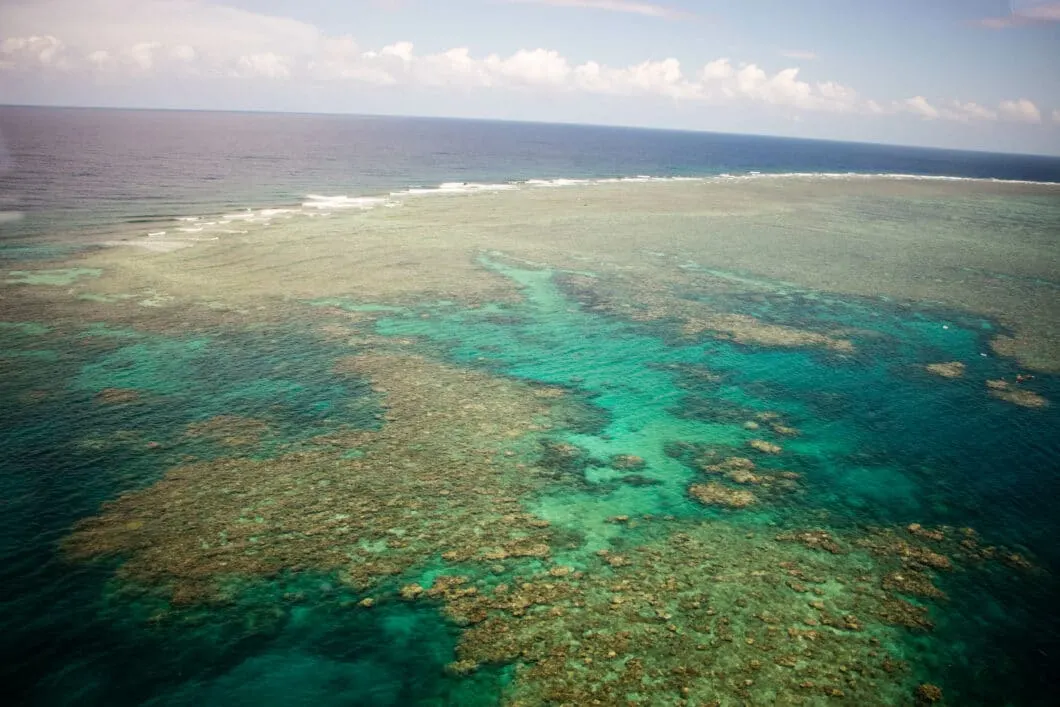 Greater Blue Mountains Area
The Blue Mountains UNESCO site covers over 10,000 square kilometers and takes in eight national parks. The area is best known for one section that surrounds the upper Blue Mountains towns between Wentworth Falls and Blackheath, but there is so much more to discover here.
Home to some of the world's oldest habitats, it was added to the UNESCO list in 2000 for the "wide and balanced representation of eucalypts habitats". There are in total over 100 different types of eucalypt trees found in the region. A small tract of the world's oldest plants, the Wollemi Pine, was discovered here by a bushwalker in 1994. The pine dates to the time of the dinosaurs and its location have not been shared with the public. Added to this are 120 other rare plants and 52 rare animals.
Located less than 100km from Sydney, parts of the region are easily reached by train, and it's it is one of the most popular day trips from Sydney for both locals and visitors.
What makes it special to me is that even having visited a hundred times, there is still so much to discover. You can stick to the main lookouts, I have seen 33 so far, or follow one of the excellent well-trod hiking trails, but the more intrepid can head deep into the forest on multi-day walks to areas most never find.
Explored by Paula from Sydney Expert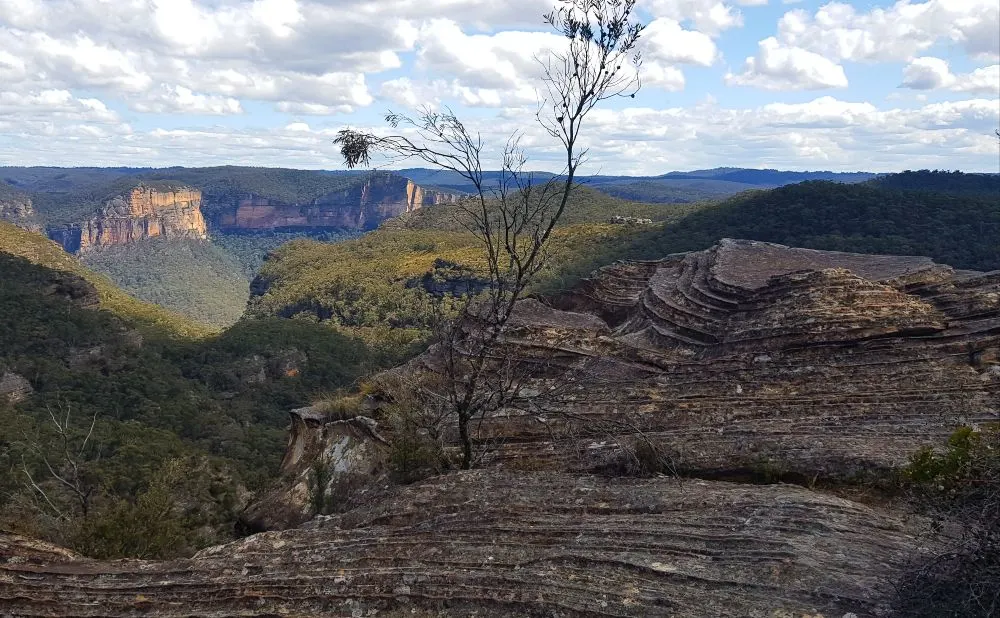 Macquarie Island
One of the most isolated UNESCO sites in the world, the 34 km long x 5 km wide Macquarie Island, sits in the Southern Ocean around 1,500 km south-east of Tasmania – approximately halfway to the Antarctic continent.
The island is the exposed sliver of the submarine Macquarie Ridge, which were forced above the waves 600,000 years ago bu the converging forces of the Indo-Australian and Pacific tectonic plates. This means Macquarie Island is a locality of significant geoconservation importance – mainly because it is the only place on Earth where rocks from the Earth's mantle (around 6 km below the ocean floor) are bared above sea-level.
This unprecedented demonstration also includes excellent examples of pillow basalts and other extrusive rocks formations. For those who are not as excited about geology, this is also otherworldly flora and fauna not seen anywhere else in the world. Not to mention the extensive elephant seal colonies, 200,000 pairs of king penguins, and around 3 million royal penguins.
Extremely remote, and exceptionally difficult to reach – with only sea access. While I have not had the good fortune to visit, I have had my eye on expedition cruises departing from New Zealand and hopefully will get the opportunity to visit one day. Unsurprisingly, the excursion season is brief: early Dec-March is the only time to visit.
Heard and McDonald Islands
Another remote UNESCO site in Australia – that is even more ridiculously difficult to visit. The Heard Island and McDonald Islands are still halfway to the Antarctic continent – just 4,100 km southwest of Perth in Western Australia instead. UNESCO inscribed the islands as they constitute the only volcanically active subantarctic islands in the world.
As such, they allow a window into the Earth by presenting opportunities for scientists to witness firsthand ongoing geomorphic processes and glacial dynamics. Also, the Heard and McDonald Islands are of unique conservation value as one of the last remains pristine island ecosystems on Earth. There is a complete absence of alien plants and animals here, as well as minimal human impacts.
Technically you can travel to Heard Island and McDonald Islands if you petition the Australian Antarctic Division for a permit. However, it is approximately two weeks by boat from Australia across some of the most tumultuous seas on the planet. Such a voyage would be very costly and require considerable planning. As a result, there no Heard Island and McDonald Islands expedition tours currently, and therefore no practical way to visit.
Lord Howe Island Group
Lord Howe Island is an island paradise located 600km east of mainland Australia. It lies off the coast of Port Macquarie and is part of the state of New South Wales. To get to Lord Howe Island, you can fly with QantasLink from either Sydney or Brisbane. Both flight paths take about 2 hours.
The island was deemed a UNESCO World Heritage site in 1982 for being a "remarkable example of isolated oceanic islands, born of volcanic activity". UNESCO recognizes the unique range of endemic animal species, particularly birds, that reside on Lord Howe Island. Also, Lord Howe Island is also home to the world's most southerly coral reef.
All of the above essentially means that Lord Howe Island is a nature lovers paradise. There are so many things to do on Lord Howe Island. Pack your walking shoes for the most incredible hikes with views out across the island. Take a boat out to go snorkeling amongst the coral reef and see beautiful colorful fish up close. Or head down to Ned's Beach, where you can feed the hungry fish that come in close to shore.
The thing I loved most about Lord Howe Island is the isolation and efforts of the locals in protecting this natural wonder. The island is home to 400 people and has a cap of 400 visitors at any one time. You won't find any over-development here, and you likely never will. The main mode of transport on the island for visitors is via bicycle. With only a handful of restaurants, after dinner, the locals will ensure you get back to your accommodation safely. The chef at the local pub even drove us home one evening.
Finally, with no mobile coverage and sparse WiFi, it's a true retreat from hectic modern life.
Explored By Kristen from Our Passion for Travel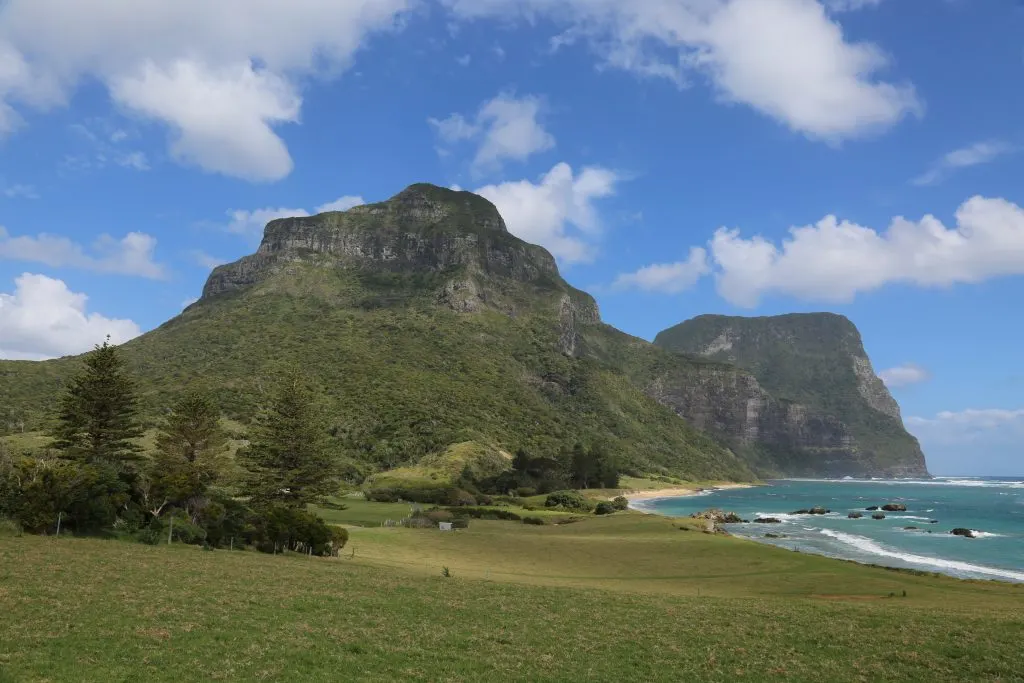 Ningaloo Coast
The Ningaloo Coast stretches for 260 kilometers along the coast of Western Australia between Coral Bay and Exmouth. The southern access point in Coral Bay is 1100 kilometers from Perth. Exmouth is 150 kilometers further north again. There are domestic flights to Exmouth – the airport is in nearby Learmonth. If you fly in, you will want to hire a car to get around and explore the region. The other option is to drive. Although it's a long trip, it is on good quality sealed roads.
The Ningaloo Coast covers an area of approximately 700,000 hectares. Although best known for the reef, the area also includes land such as Cape Range National Park, Jurabi and Bundegi Coastal Parks, and the Muiron Islands. The Ningaloo Coast was inscribed as a World Heritage site in 2011. UNESCO cites three factors for the Ningaloo Coasts listing. The first is the striking aesthetic contrast between the arid land and the beauty of the reef.
The importance of the area as a whale shark breeding ground is the second factor. The marine diversity of the reef as a whole is the third criterion. Ningaloo has over 300 coral species, 700 reef fish species, 155 sponge, and 650 mollusk species. Ningaloo Reef is one of our favorite
places in Australia. We have been on manta ray and dugong tours and have snorkeled the area extensively. We love that the reef is so accessible; you can swim onto it right from the beach.
Due to its remote location, there aren't the crowds that you get on the Great Barrier Reef, and the diversity of marine life is incredible. The best time to visit the area is from mid-March to October. Getting to Ningaloo is an adventure, but you'll certainly be rewarded for your effort!
Explored by Steve & Natalie from The Curious Campers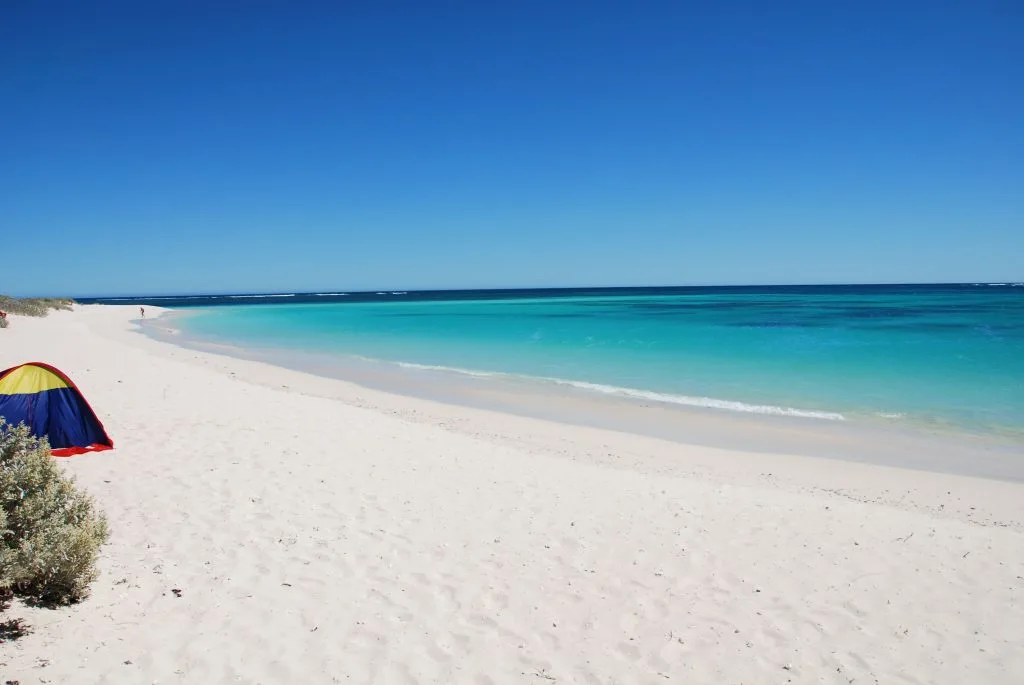 Purnululu National Park
If you're looking to visit a national park with a difference, then you need to visit Purnululu National Park. Located in the Kimberly Region of Western Australia (about 9 hours inland from Broome), the landscape here will make you feel like you've landed on another planet.
Purnululu is home to the famous Bungle Bungle Ranges, one of the most unique geological formations in the world made up of striped karst sandstone domes. These beehive-shaped structures have been formed over 20 million years and are what gave the park its UNESCO World Heritage status in 2003. It was only found by western people in the 1980s, but Aboriginal people have lived in this area for over 40,000 years.
To get closer to the Bungle Bungles, take the drive to the Southern part of the National Park. Here you can walk right between these incredible domes, as well as some of the other beautiful features of the park. The 2-hour walk to Cathedral Gorge is a must as well as the trail to Piccainny Lookout and The Window for stunning views. The walking tracks are sometimes quite sandy, making it a little challenging but a great experience.
The Southern part of the National Park is perfect if you only have time for a day trip. There is also the Northern section to the National Park, and I'd recommend camping overnight to allow plenty of time to see both parts. To get to Purnululu, you'll need a sturdy 4WD and some experience in off-road driving. Be sure to take spare tires as it's very rocky, to say the least- but worth the effort!
Explored by Laura from Escapes ETC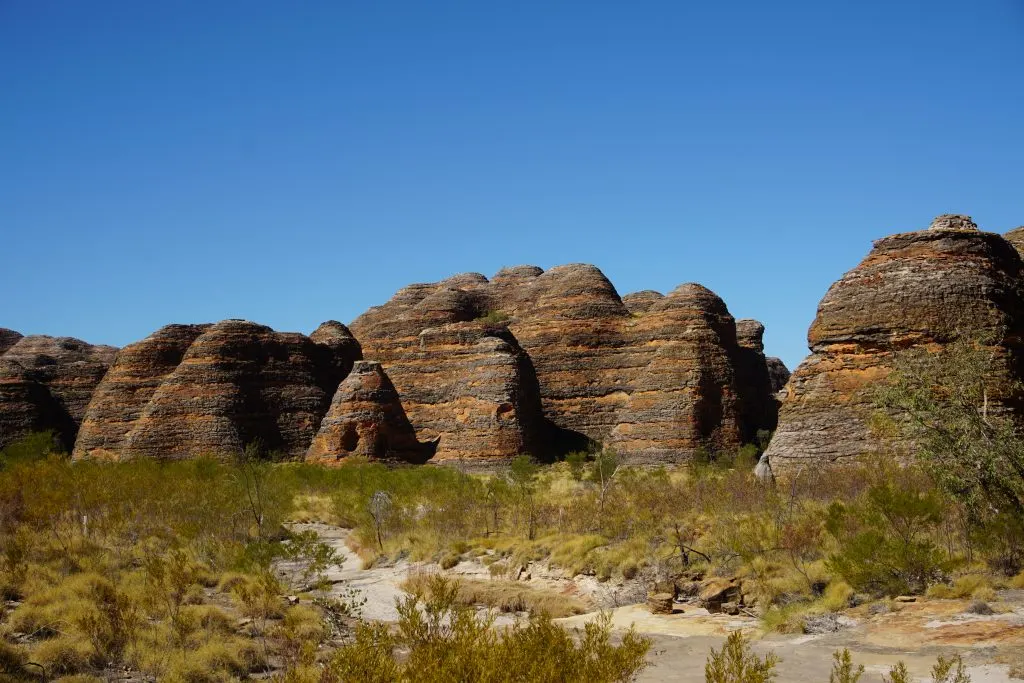 Shark Bay, Western Australia
On Western Australia's rugged west coast, you will find Shark Bay, situated in between Kalbarri and Exmouth. This area of Western Australia is home to some incredible landscapes and a whole lot of interesting wildlife. We recommend driving here in a four-wheel-drive as this will allow you to make the most of your time in Shark Bay.
Shark Bay is a UNESCO world heritage site due to having one of the largest and most diverse seagrass beds in the world, the large population of dugongs, and, most importantly, its stromatolites. These stromatolites are colonies of algae that have formed hard, dome-shaped deposits, which are considered to be some of the oldest life forms on Earth.
There are numerous stops along Shark Bay Road, which have amazing clifftop lookout points, and it is extremely common to catch a glimpse of sharks swimming in the clear water below, and if you are very lucky, you may even spot a dugong.
The highlight for us is Francois Peron National Park, which is a four-wheel drive only national park. The landscapes here are exactly what you would expect to find in Western Australia. Bright blue water, white sandy beaches, and bright orange and red Earth all combine to form a crazy contrast of colors. The fact it is only accessible by four-wheel drives also makes it much less touristy than many of the surrounding areas.
Shark Bay is one of the highlights of Western Australia's beautiful coastline, and the mix of wildlife and unique landscapes makes for a great trip here.
Explored by Luke from The Coastal Campaign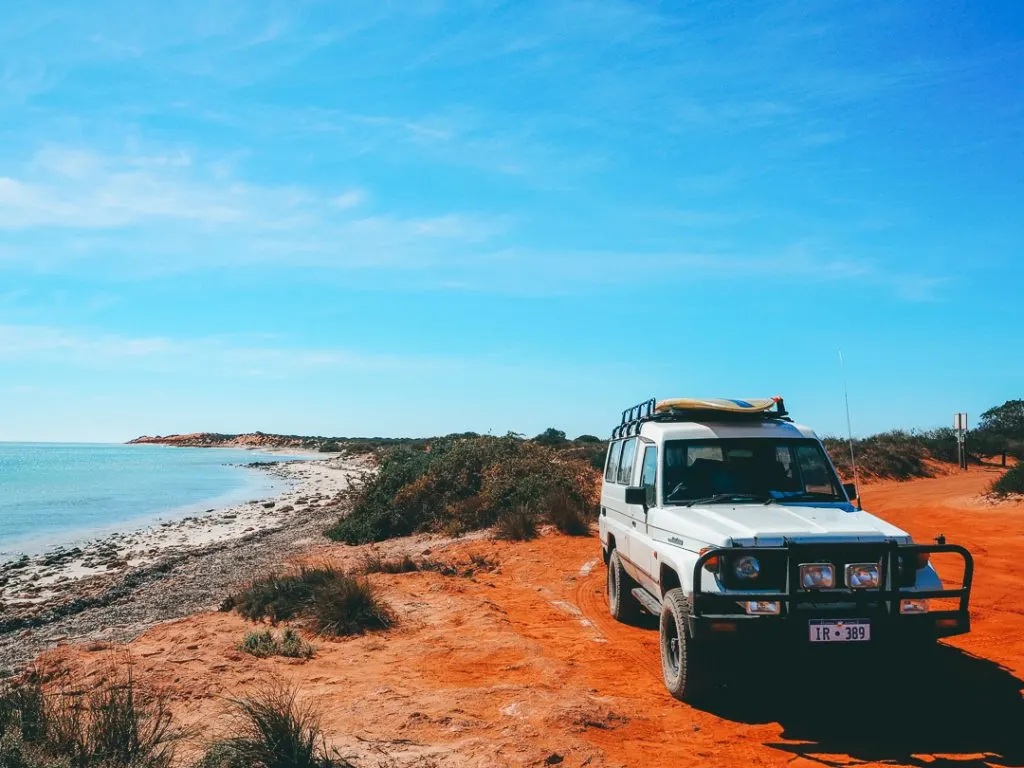 Wet Tropics of Queensland
The Wet Tropics of Queensland, or Wet Tropics, stretches along the northeast coast of Australia between Cooktown and Townsville for approximately 450 kilometers.
The Wet Tropics were inscribed as a UNESCO World Heritage Site in 1988 after meeting four out of the ten criteria, including exhibiting exceptional natural beauty and containing one of the most complete and diverse living records of the major stages in the evolution of land plants.
The Wet Topis of Queensland also provides outstanding examples of significant ongoing ecological processes and biological evolution and holds a largely intact flora and fauna with hundreds of endemic species restricted to the property, of which many are classified as threatened.

The most popular region within the Wet Tropics is arguably that between Port Douglas and Cooktown. This area is home to Cape Tribulation, the Daintree (largest continuous area of tropical rainforest on the Australian continent) and hosts possibly the most stunning scenic drive in Australia when the Captain Cook Highway hugs the undulating coastline for 45km. After taking this drive, it's easy to see why it's described as 'where the rainforest meets the reef'.
With this in mind, the best way to see the Wet Tropics is by car. If you are not arriving via a road trip, then book a flight to Cairns and hire a car from the airport. Any vehicle is sufficient, but if you want to do the Bloomfield Track between Cape Tribulation and Cooktown, a 4WD is a must.
The Bloomfield Track was an unforgettable experience with multiple creek crossings, steep climbs, spectacular views from the top of the rainforest archway, and plenty of opportunities to get stuck in the wet! An abandoned 4WD left run off the road of a sharp bend was evidence of how challenging the track can be. Keep your camera handy for this drive!
Explored by Melissa from Intrepid Tales Of A Quirky Girl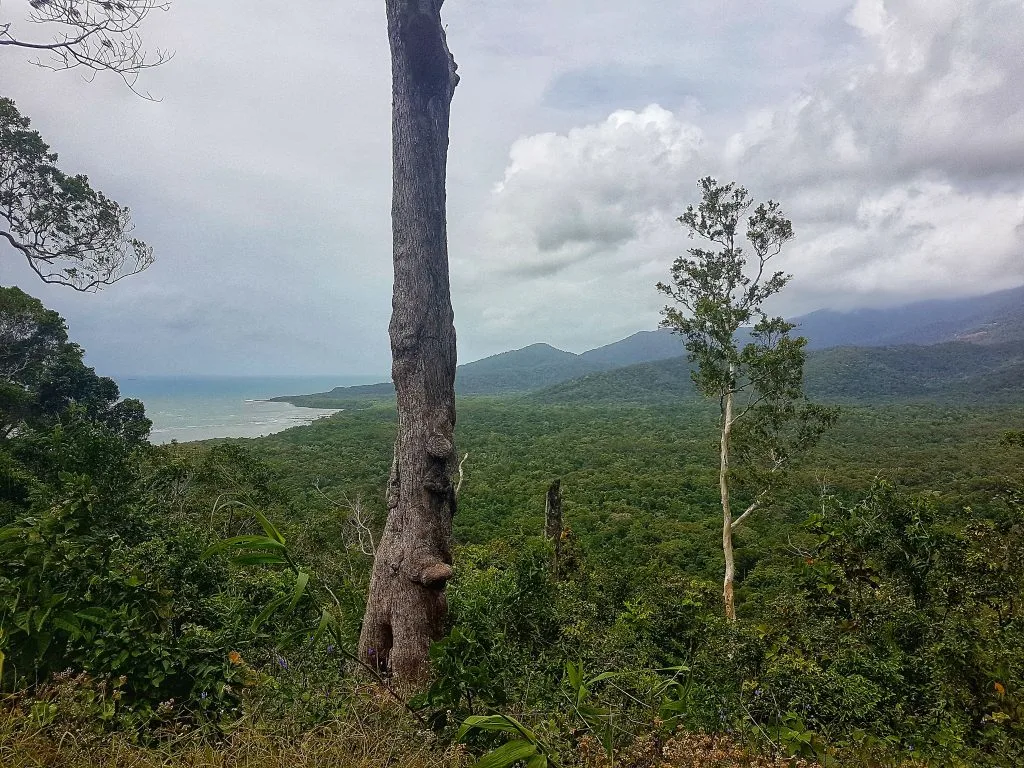 Mixed UNESCO World Heritage Sites In Australia
Kakadu National Park

Kakadu National Park is one of the most historical and magical places on the planet. That's a big statement, but it is home to the oldest living culture on Earth, which has survived more than 65,000 years through generations of Aboriginal communities. Kakadu National Park is located in the north-central territory of Australia called the Northern Territory, which is a 2-hour drive from the small capital city of Darwin.
The park is quite remote, and there are a few big resorts, which are how most visit Kakadu. The other alternative is to utilize the many camping spots and caravan parks, which are in designated areas. Inside the national park, you can find over 500 well-known rock art sites, although there are said to be thousands scattered throughout the vast expanse of the national park.
Throughout the park, there is a mixture of sites, which are open to the public and some that are organized by tour only. My favorite open-sites are Ubirr Rock, and Nourlangie Rock viewpoint, which are stunning lookouts for sunrise and sunset, and both have extensive rock-art nearby. There are a number of waterfalls to visit, and my favorite spot to cool off is up in the rock-pools of Gunlom Falls, which is one of the top experiences in Kakadu.
The unmissable tour would have to be the crocodile cruise on the Yellow Waters river, where you cruise up the river spotting wild crocodiles, native birds, and enjoying a fiery, trademark Northern Territory sunset.
Explored by Jackson Groves from Journey Era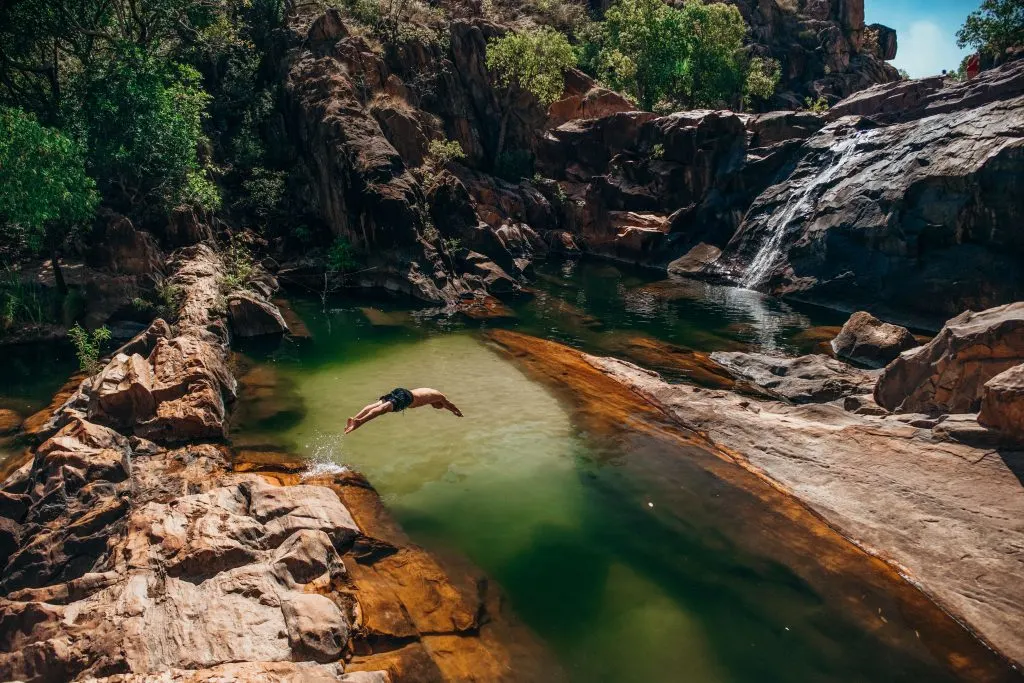 Tasmanian Wilderness
The island of Tasmania, south of the Australian mainland, has a reputation for pristine and preserved nature. You may be surprised that a natural area can be listed as World Heritage by the UNESCO.
The Tasmanian Wilderness World Heritage Area was declared in 1982. It includes no less than ten national parks and accounts for 20% of Tasmania. The area protected is a network of parks and reserves, characterized by steep gorges and unique flora. The temperate rainforest covers an area that was subject to severe glaciation.
That was enough to intrigue me. I fully expected the wilderness area to be hidden and hard to reach, and almost imagined myself trekking for days in the Tasmanian forest in order to find it… But with something this big, experiencing the Tasmanian Wilderness is actually easier than I thought.
On the long drive from Hobart to Cradle Mountain, the road goes through the wilderness area. Between Derwent Bridge and Queenstown, we found ourselves on a good asphalt road but suddenly felt very isolated. After an area of forest filled with iconic and ancient ferns, the windswept land turns into a mess of boulders and grasses where every shade of green exists.
The wilderness looks thick and impenetrable, but it is there to touch, from the side of the road. Untouched land has a romantic and almost mysterious appeal; it was right there in front of us. The peace was undisturbed, and I could almost imagine the eyes of secret wildlife shining at night.
The Tasmanian Wilderness is rumored to be home to the Tasmanian tiger, officially extinct in the 1920s, but that has yet to be proven…
Explored by Delphine of Lesterlost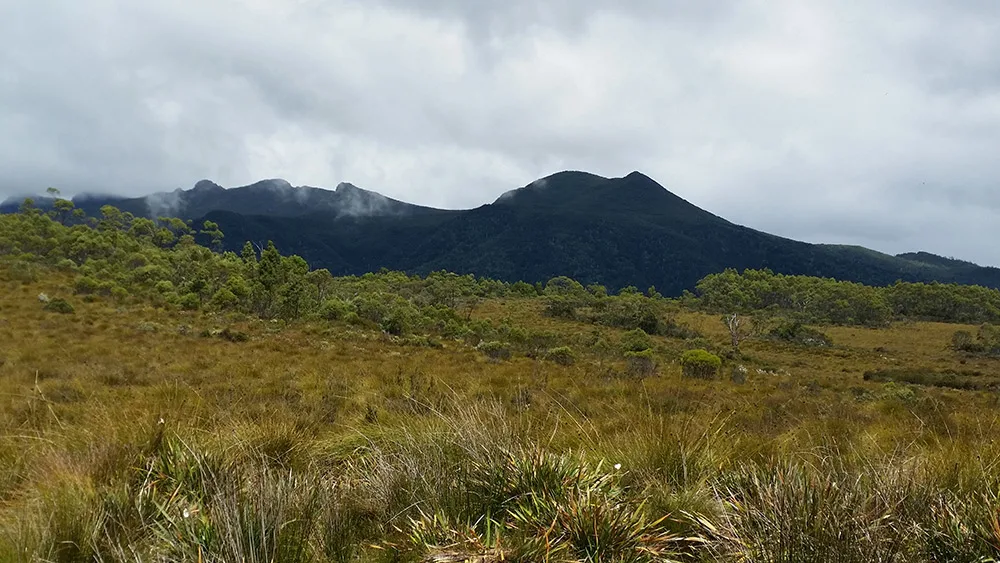 Uluru-Kata Tjuta National Park
The Uluru-Kata Tjuta National Park is situated in the Northern Territory, in what feels like the middle of Australia. The main attractions to the national park are the monolith Uluru and the amazingly domed rocks of Kata Tjuta.
The quickest way to reach the Uluru-Kata Tjuta National Park is by flying from one of the major capital cities. The closest airport to the area is Ayers Rock (Uluru). Flying, it will take about 3 hours from the east coast capitals of Sydney, Melbourne, and Brisbane, and about 2 hours from Adelaide, Perth, and Darwin.
You can also drive to the national park, although it is a very long way from anywhere and driving can be dangerous at night due to wildlife on the road. To drive from Adelaide, it will take anywhere from 16 hours.
The Uluru-Kata Tjuta National Park was first entered into the UNESCO World Heritage list in 1987. There were two reasons why the national park was accepted onto the list. Firstly, the natural element of the ongoing geological process. Secondly, the exceptional natural beauty and extraordinary combination of natural and cultural elements.
Having seen many photos of both Uluru and Kata Tjuta, I was excited to visit. However, I did not expect to be so touched spiritually by the area. The sites are majestic as they loom above everything else in the landscape. The sites are incredibly beautiful from afar as well as up close. As you walk around these sites, every step will show you a different view. I visited in January, and while it was hot, it was low season, and so it was even more spiritual as it felt like we had the sites to ourselves.
Explored by Beth from The Frugal Female Abroad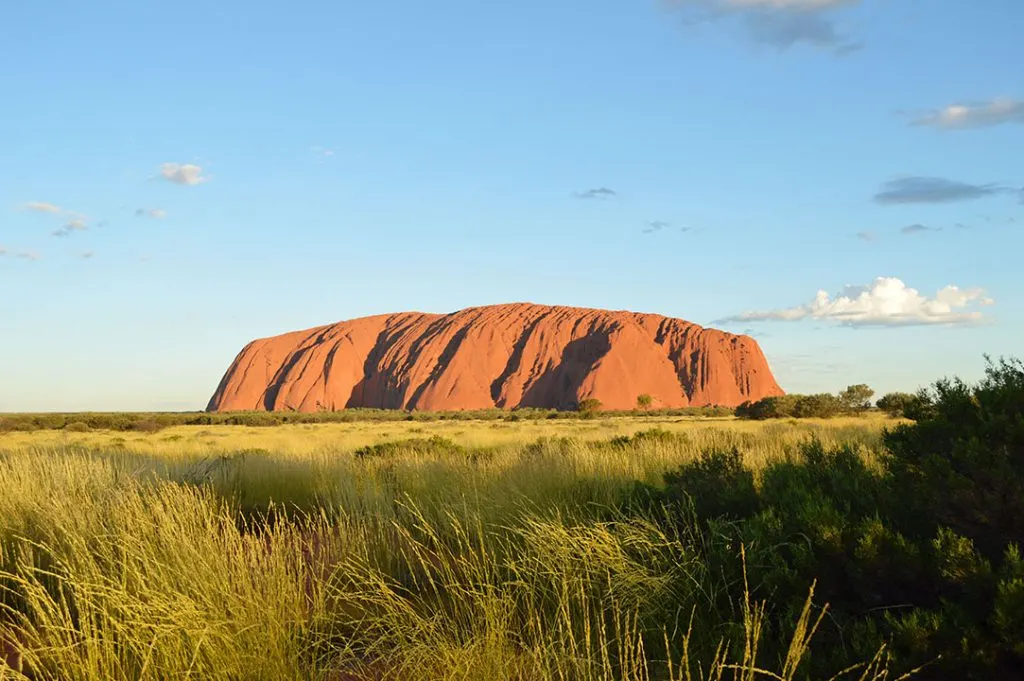 Willandra Lakes Region
The Willandra Lakes Region is a 240,000-hectare World Heritage Site in the remote Far West region of New South Wales. The area is the traditional meeting place of the Muthi Muthi, Nyiampaar, and Barkinji Aboriginal tribes and was inscribed by UNESCO as it is a central place for the study of human evolution.
The fossil remains found here in a group of dry lakes, and sand formations date back to the Pleistocene period – and present archaeological evidence of human occupation on the Australian continent dating from 45–60,000 years ago. Archaeological finds include stone tools, hearths, and shell middens, which showcase the extraordinary adaptation to local resources of humans here in the past – and the captivating synergy between human culture and the changing natural environment.
Perfect for geology and history lovers, you can tour the dry lakes by walking, driving, or cycling a variety of trails – after driving the 7 hours from Melbourne (or 10 hours from Sydney) to get here.
---
And there you have it—all of the world heritage sites in Australia. Hopefully, you have learned something about this country's history already through these sites. Maybe some of them have even inspired your future travels.
If you haven't quite had enough, Australia also has tentative UNESCO sites which it has proposed but has yet to be ratified. These may or may not be included at a future date but are very telling in that they are what each country considers to be it's cultural and/or natural heritage of outstanding universal value.
They typically are worthy candidates for inscriptions and should be of interest for adventurous travelers who want to explore under-the-radar spots before they become touristy. For Australia, these tentative sites are the Great Sandy World Heritage Area, the Murujuga Cultural Landscape, and an extension to existing Gondwana Rainforests of Australia World Heritage Area and the Murujuga Cultural Landscape.
Happy exploring!