We love brunch. You love brunch. We all love brunch. Hunting down a great brunch spot, however, is not always so easy. We understand the dilemma…
You have the day off (or are in for a flying visit), and you're looking to fill it in a carefree and delicious fashion; you don't want the stress of sorting through all the best cafes in Sydney to find the most desirable place to go.
We understand and have done all the heavy lifting for you, serving up a list of the top 10 brunch spots in Sydney. You can thank us later. Many of them are perfectly paired with our list of things to do in Sydney for the perfect urban adventure in Australia's biggest city!
Sydney's cafes are famous around the world, and it's obvious to see why. There are many former fine-dining chefs who have now taken their skills to the brunch game, fit-outs from instantly recognizable interior designers, and some of the most skilled and expert coffee roasters and baristas there are.
Not to mention Sydney's trademark attentive yet relaxed service.
The standard for a good Sydney cafe is exceptionally high wherever you look, but Sydney's top cafes still manage to stand out in such a crowded field. Their open-minded, well-executed menus plush the boundaries and blur the line with restaurant dining
. Their fit-outs are reflected and refined, with some looking like chic nightclubs and others filled with considered (and comfortable) living room furniture.
In addition to using Sydney-roasted coffee (or roasting it themselves), the cafes here know how to extract the best out of their beans using espresso, filter, and every other brewing method conceivable. Lastly, these fabulous Sydney cafes have the service and ambiance to draw you in and entice you to stay all day.
So here they are, the ten best Sydney cafés to elevate your brunch game…
The 10 Best Sydney Cafés to Elevate Your Brunch Game!
1. Single O, Surry Hills
One of our favorite places for a casual and quick brunch in Sydney is Single O Surry Hills, which has a dozen dishes to choose from but is best visited for its bustling streetside atmosphere, single-origin pour-over, cold brew, or espresso of the week.
The team here is fanatical about sourcing the highest quality, ethical coffee around. Many will tell you the brand was single-handily responsible for introducing single-origin coffee to Sydney back in 2003. A stretch maybe, but they have most certainly popularized the virtues of bean provenance and production and have been rewarded for it by their fiercely loyal following who has stayed with them over the proceeding decades.
For something extraordinary, try their Speculaas latte – flavored like delicious Dutch gingerbread biscuits and tasted like Christmas.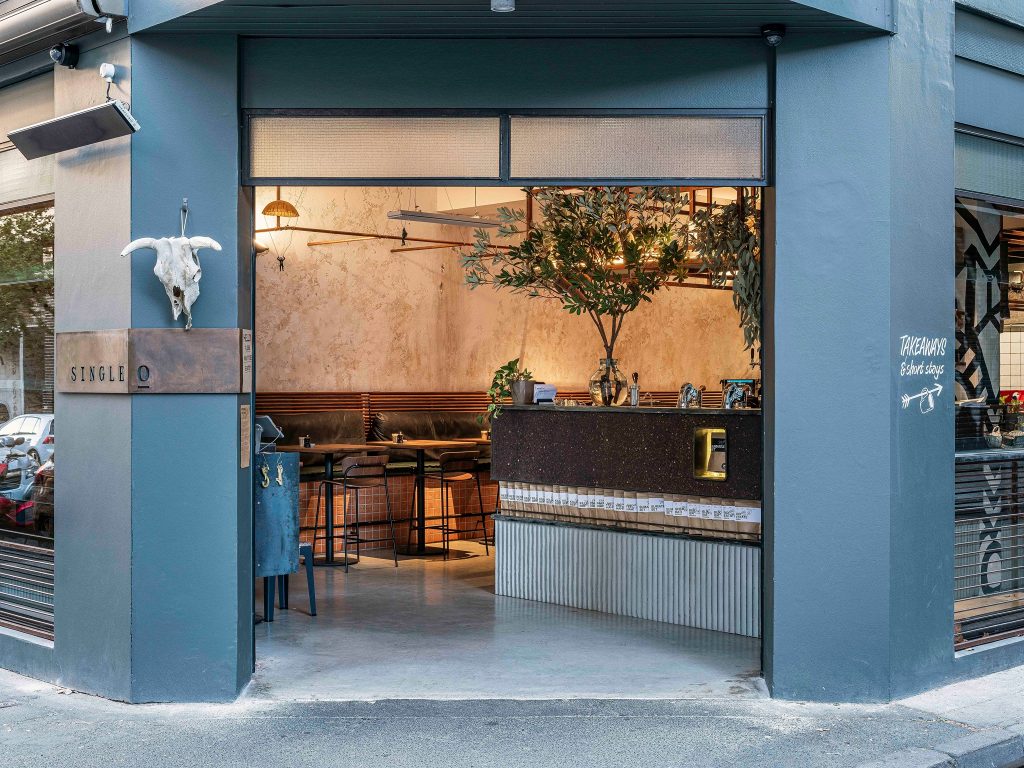 2. Koku Culture, Ashfield
A hidden gem in Ashfield, this charming and cute cafe is the place to do to get your miso and yuzu fix in an inventive Japanese-Australian fusion brunch menu. Pumping with office workers getting their coffee fix during the weekdays and chilled brunch crowds on weekends, Koku Culture is a place to try something different and reminisce about travels in Tokyo.
Not only will the food have you dreaming of faraway lands, but it's that extra care that makes this cafe a totally charming proposition with typically-warm Japanese style and service. There is a brûlée matcha pancake with seasonal fruit, honeycomb and sour cream that is so beautifully plated the table next door to you is guaranteed to gasp and ask 'what is that while the sautéed spicy miso bitter mushrooms on sourdough are a must for those lacking a desire for a sugar-drive coma.
Single O coffee is available, with adorable latte art for those staying in, but to keep the taste adventure going, why not try the real Yuzu Tea or the iced Hojicha.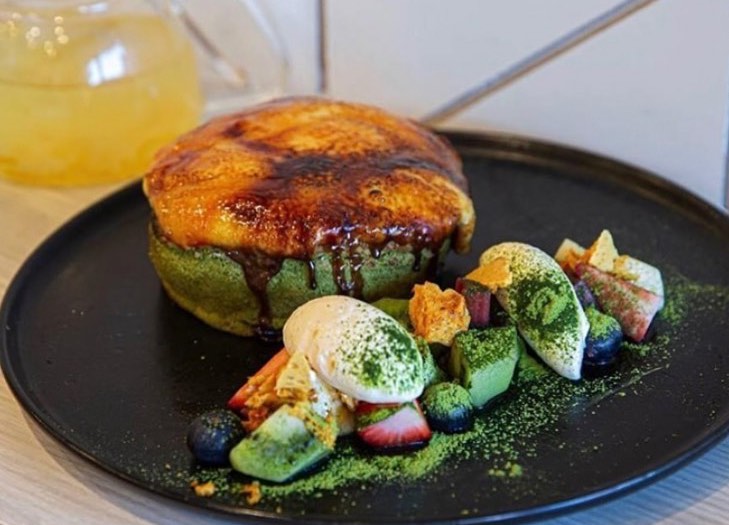 3. Joseph Hyde, Potts Point
It's difficult to miss Joseph Hyde, whose seats and tables sprawl out onto the laneway and invite you to join in (if faithful locals haven't already grabbed all the best spots).
It's a petite space with retro counter seating inside, long communal tables, and a mix of red brick, grey and pink tiles that shouldn't work but somehow does. As a Sydney cafe scene alumni, this Potts Point eatery is not just about creating a vibe but also serious about food – offering a locally sourced, weekly menu full of wordplay, twists on old favorites, and plenty of diet friendly options.
For a light bite, go for the Berkshire ham, cheddar, basil & tomato toasted sandwich, or those on a health-kick will appreciate the gin-cured trout Poke bowl with organic mixed grains, edamame, wakame, seasonal vegetables, furikake seasoning & a sweet soy dressing.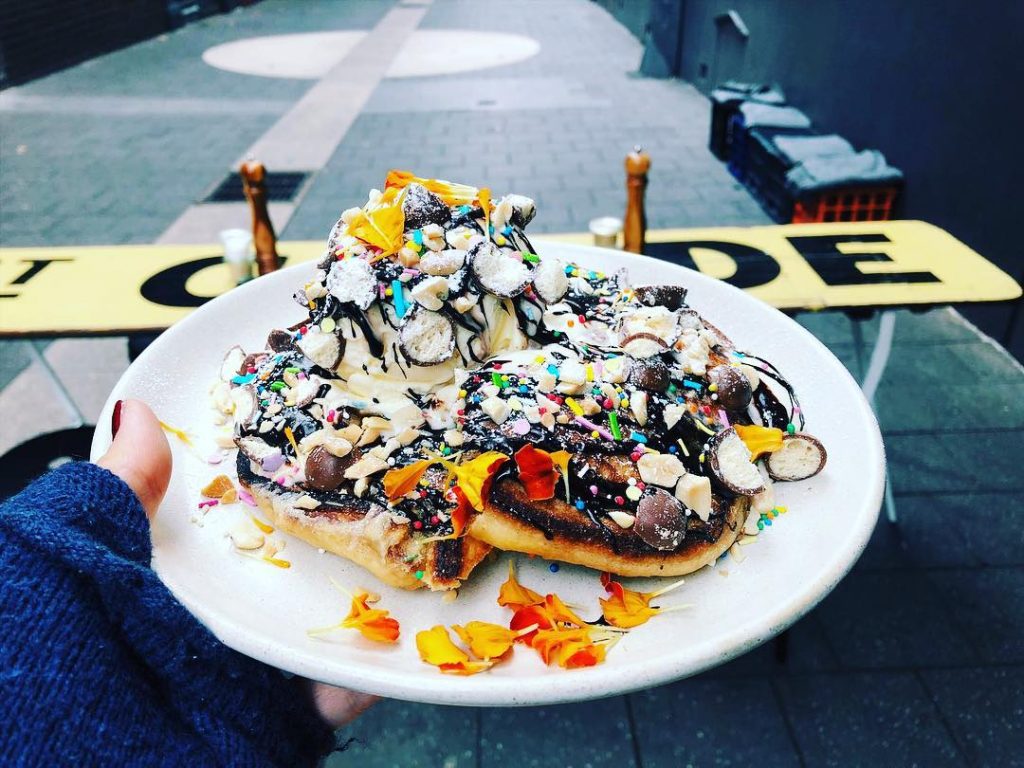 4. Rising Sun Workshop, Newtown
Sydney's first communal motorcycle workshop and ramen restaurant, Rising Sun Workshop, is an intriguing proposition and (unlike so many other spots) lives up to its extraordinary potential.
With a mix of Asian fusion options, this cafe tucked away in an old hardware store in the heart of Newton serves unique flavors that will ensure you want to come back to trial more. Ramen is available for lunch and bánh mìs after midday, but the full breakfast menu is what we are here to talk about. There are Hokkaido Mushroom Buns with egg, cheese & kimslaw, tacos filled with Fraser Isle spanner crab, guacachille, criolla, and coriander along with a delightful banana bread toasted with crème fraiche & crumble.
Located on a raised platform right next to the workshop, Rising Sun Workshop offers a simple but clever design with many heritage elements maintained. The service was sensational with friendly, professional, and knowledgeable staff, while the ambiance was spot on. A clear stand-out even in the increasingly crowded space of Asian-Australian brunch spots in Sydney.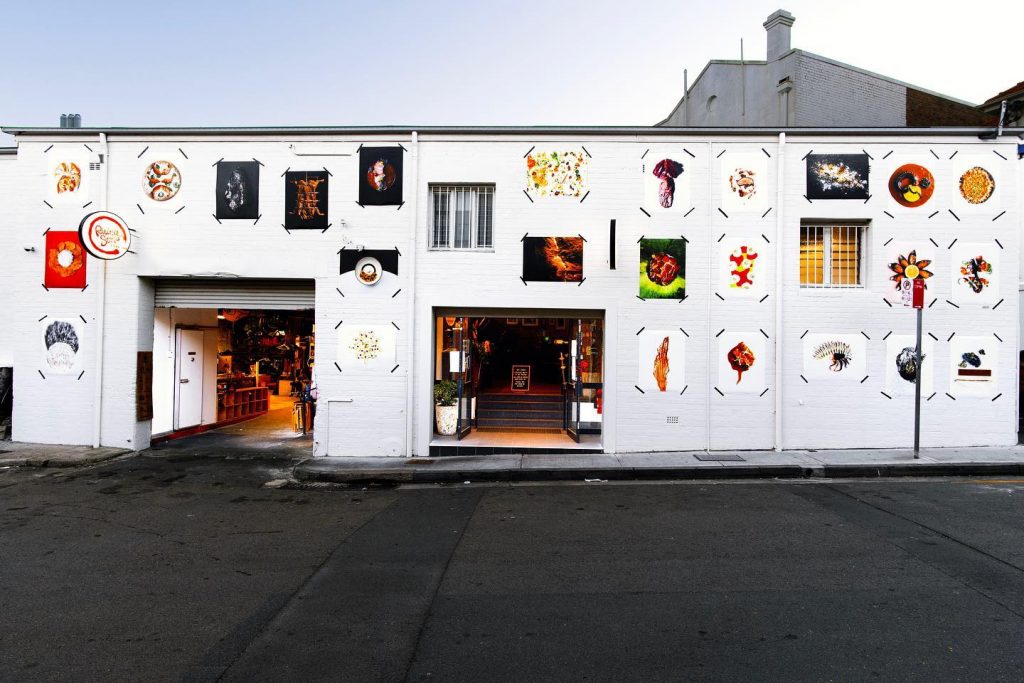 5. The Grounds Of Alexandria, Alexandria
Yes, this contemporary spot is known to every local at this point (it should be considered an Australian landmark at this point), but it doesn't make it any less of a visionary Sydney spot to spend your mornings brunching at.
For the uninitiated, The Grounds Of Alexandria is located in a former 1920s precinct and now houses an ever-evolving menagerie of attractions including a cafe, restaurant and bar, garden, bakery & patisserie, coffee roastery, florist, markets and more.
An industrial concrete car park reimagined as a thriving urban sanctuary, this is the ideal place for a little exploring. Book in for brunch in the quirky-chic Potting Shed, then after you are fueled up wander around the Grounds Garden – a courtyard festooned with grapevines, florals, vegetables, herbs, and greenery. Explore further. You'll find an arbor laced with bougainvilleas and stunning interwoven lighting, an enchanting glass house, garden beds of fresh herbs and florals, and even an animal farm; home to the resident pig, Harry Trotter.
The team behind The Grounds Of Alexandria has now opened The Grounds of the City – you guessed it, in the city, which oozes old-school charm with a Parisian-bistro-inspired restaurant. Both are utterly breathtaking and worthy contenders for brunch spots in Sydney – but we prefer The Grounds Of Alexandria on a sunny day as there is more to explore.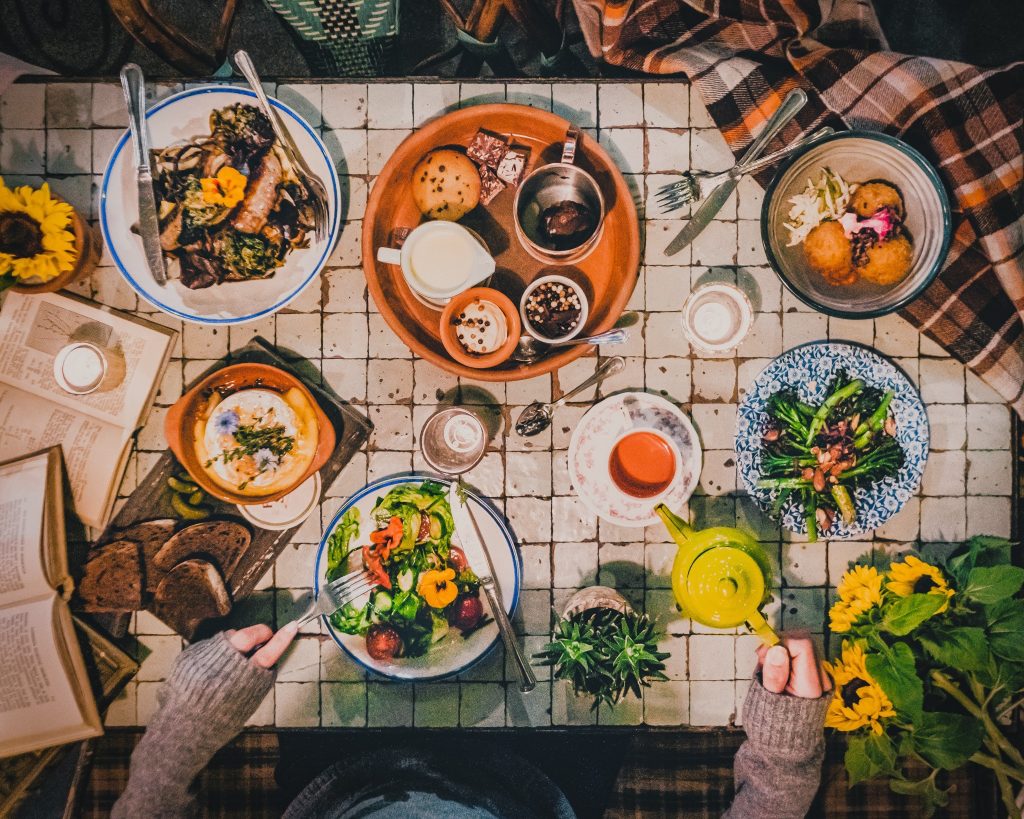 6. Boon Cafe, Haymarket
A lively cafe with exposed-brick walls and Thai specialties sandwiched alongside a Thai grocery store in the central Haymarket neighborhood; Boon is an experience from start to finish.
Not only will crowds jostle nearby to select the freshest fruits, and Thai curiosities leave you with great people watching, but the menu itself is truly inspired and have you over-ordering just to try all the incredible options on offer. Croissants come covered in delicious pandan custard, and congee is offered alongside a (more traditional) baked eggs and organic bacon offering. For those not yet acquainted with the wonders of butterfly pea, many cocktails and drinks here take full and delicious advantage of this delightful Thai export.
The brainchild of the same team behind the widely successful Chat Thai restaurants, Boon Cafe sets itself apart by playing with Thai flavors during the day, though at night, the restaurant serves authentic Isaan food. A manifestation of modern Australia, Boon Cafe is a meeting of two worlds full of stories, charisma, food, and so much fun. It should go without saying, but don't leave without exploring the upscale deli cum hidden-treasure hunt of the Asian grocery store.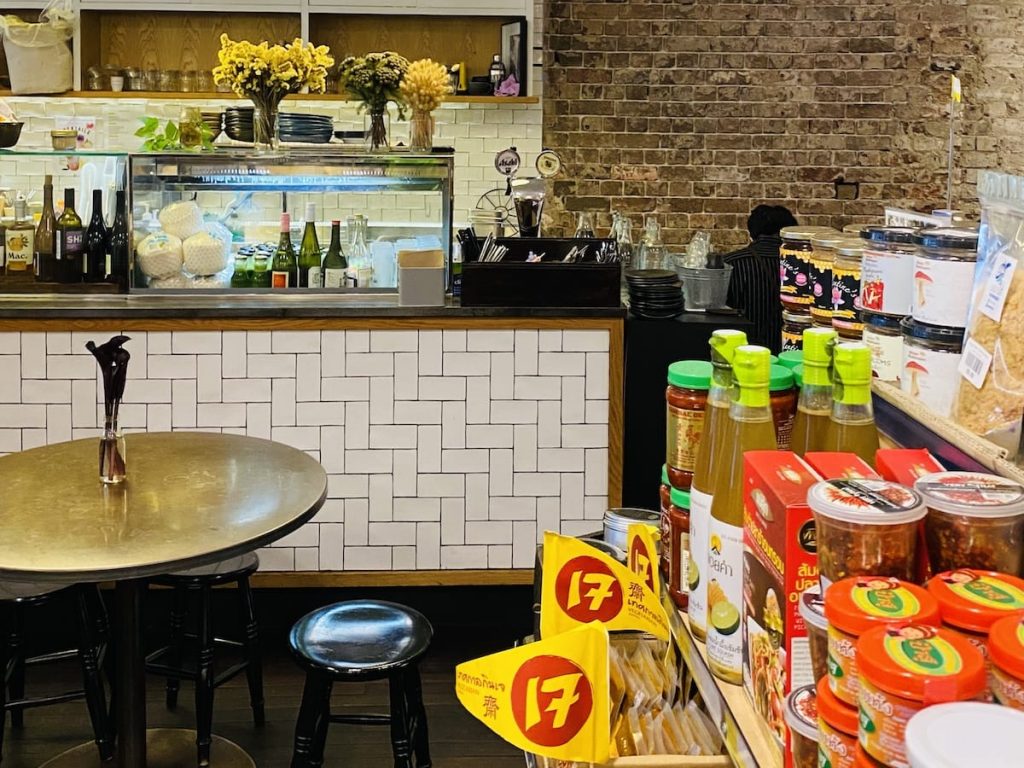 7. The Depot, North Bondi
A bustling, contemporary cafe on the edge of North Bondi, Depot is a perfect start (or end) stop on the famous Bondi to Coogee coastal walk.
With rustic decor, innovative bistro-style dishes, and a heavy focus on seasonal produce, Depot attracts surfers, influencers, families, and everyone in between. Saunter from beach to table and enjoy mod Oz dishes like the Rainbow Breakfast Bowl with grilled halloumi and a spiced mix of red rice, quinoa, kale, and fermented veg or the cavemen eggs of slow-cooked chorizo and beef rage on sourdough. The gluten-free coconut pancakes are also famed and quickly devoured by the tolerant and intolerant alike.
A welcome respite from the tourists traps that plague most of Bondi, though this popularity can mean long wait times for a table – especially when the sun is out!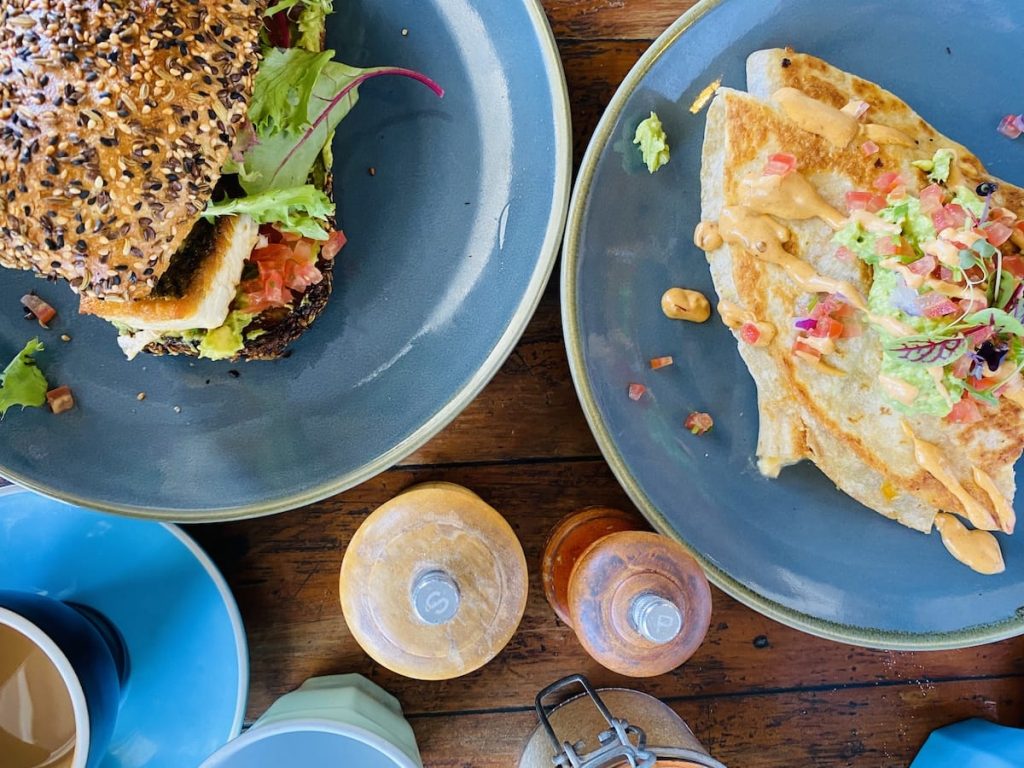 8. Reuben Hills, Surry Hills
We are more than just a little obsessed with Reuben Hills, a boutique micro-roastery based in Surry Hills. It's very 'Melbourne' and focused on different, gratifying food and exceptional customer service.
The menu is best characterized as inspired by the food of the countries where the coffee is sourced – mostly in Latin American. Think Green Chilaquiles as good as those in Mexico City or Huevos Divorciados better than in Campeche. There is also a real emphasis on the quality of the coffee and paying tribute to all the hard work that went into its creation.
Everything on the menu here is unbelievably tempting; the staff are second to none in humor and service. Plus, the decor is oh-so-edgy, so what's not to love!
9. Graze MCA, Circular Quay
For those short on time and not looking to explore the suburbs where most of Sydney's best cafes are located, Graze is an exceptional choice – situated on the ground floor terrace of the MCA (Museum of Contemporary Art) at Circular Quay.
With incredible outdoor dining and views out to the Sydney Opera House, Graze doesn't need to work hard on an enticing menu – but still offering a delightful selection of classics with white-linen service and not overly extravagant pricing. It's the perfect place to grab something to eat before or after visiting the gallery or to sit out on a sunny day and watch the world go by.
Currently closed for brunch offering, you could book the first table for lunch or check if they are back open for breakfast yet.
Now if only the art museums of Brisbane had such a outstanding cafe…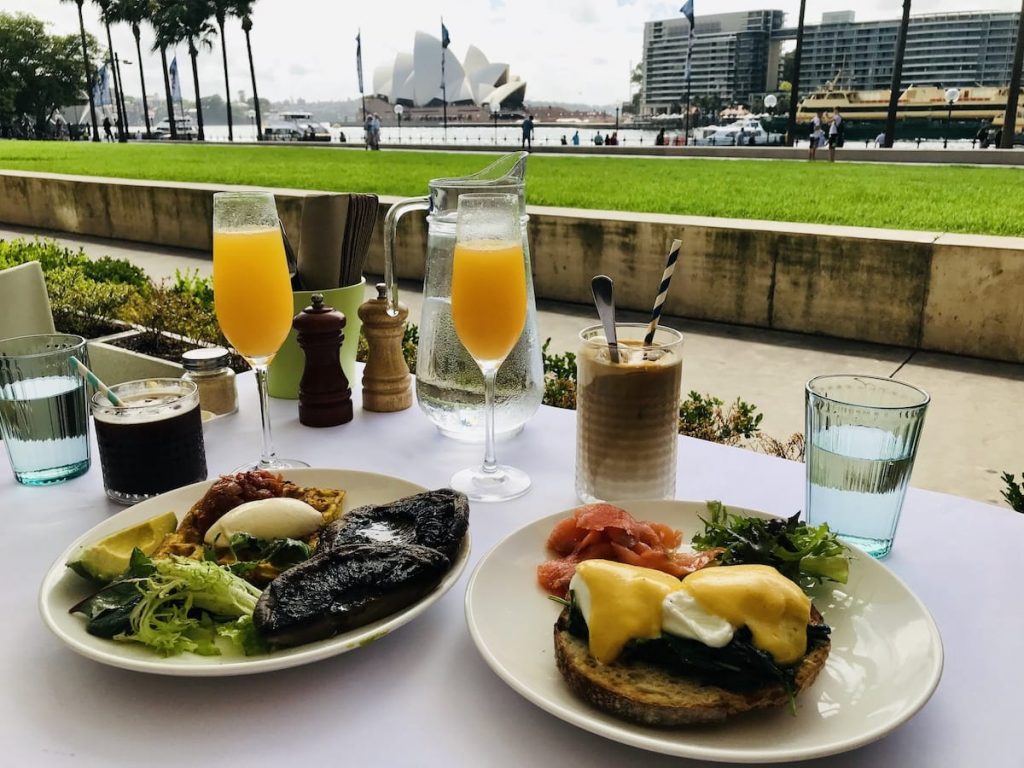 10. Circa Espresso, Parramatta
Are you looking for an inland adventure? Middle Eastern-inspired café Circa Espresso provides the perfect pretext located in Parramatta. A masterclass in understated elegance, you could easily confuse it for a garage sale or tiny art gallery, but don't be fooled. This narrow space has been epitomizing café excellence for over a decade.
Circa offers a full-page tea menu, a diverse coffee selection, delicious baked goods to go, and its famed dish of Ottoman Eggs – that many Sydneysiders will cross the city for on the weekends. Despite its popularity, the owner will still great punters at the front and welcome you in; it feels like you are entering his house complete with old-timey paintings, posters, books, and Insta-worthy ceiling fan. There are no filler options on this menu.
Suppose you don't go for the Ottoman Eggs straight off the bat. In that case, you will be tempted by the likes of house-made focaccia with harissa cashew nut butter, crispy sourdough waffle with fresh figs, and citrus & dill cured ocean trout on a garlic sourdough crostini. The menu changes almost weekly and adapts to the season, though always with trademark classic Middle-Eastern flair.
With coffee beans roasted in-house, and ten years of experience in doing so, Circa is very much worth the tour out.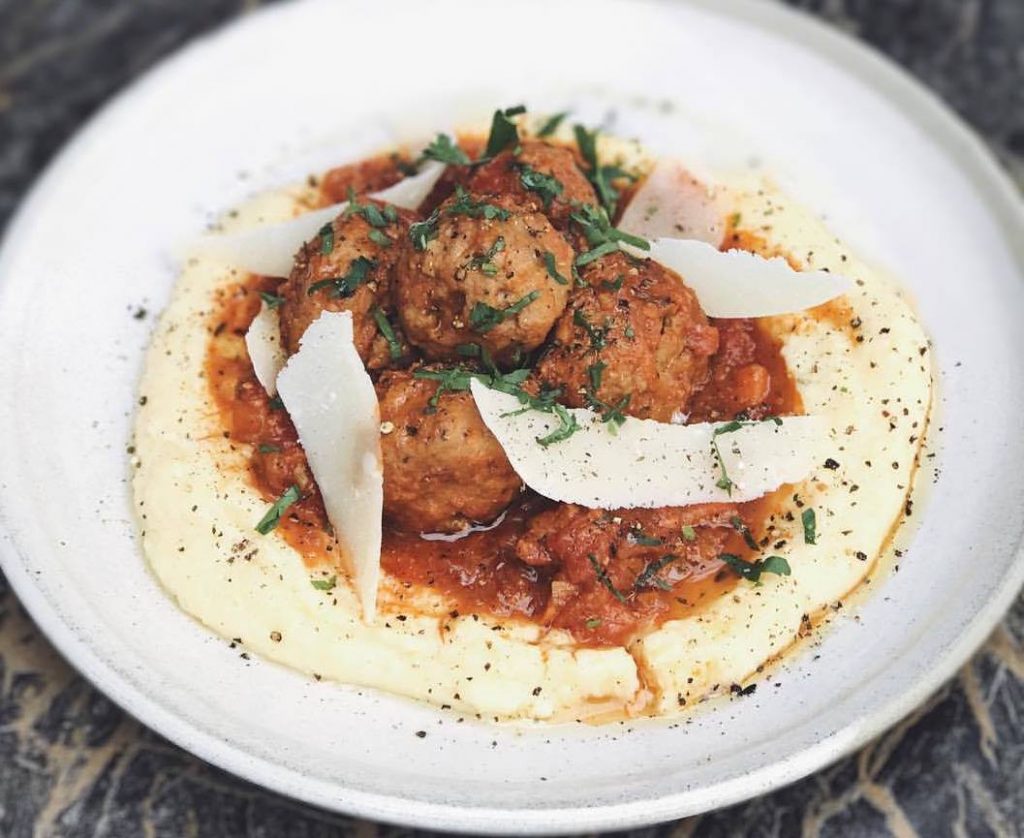 Further Things To Consider Before Any Adventure
Now you're all set and prepared to explore our big wide world, why not sort out everything else out all in one go? If necessary for your travel plans make sure you have brought proper travel insurance, protected your privacy by getting a secure VPN, compared all the top hotel booking sites to find just what you're after, reserved an unbeatable rental car price and - of course - booked the best flight deals!
Or maybe just forget it all and go for a last-minute cruise or effortless tour instead?
Many budget travelers (including me) indulge in worldwide airport lounge access, so we can experience luxury while still slumming it in economy. Naturally, we would never leave home without a more general travel guide since we couldn't possibly cover everything here!
Just add an adventurous attitude and plenty of smiles - they go a long way - and that about covers it all! Now go out, find your own path and don't forget to share your best inspiration stories with me on Facebook, Twitter, and Instagram...I'd love to hear from you!