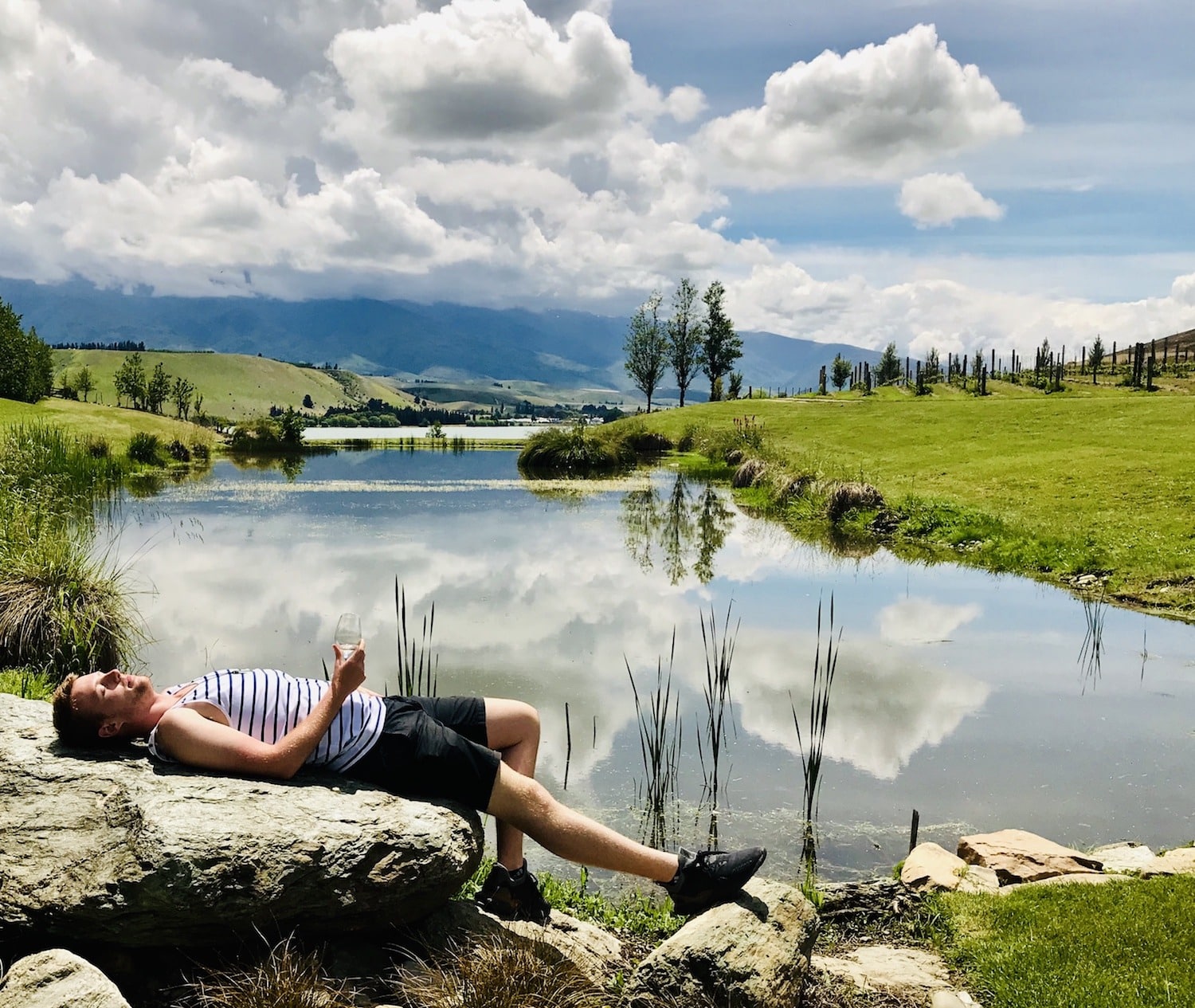 New Zealand is ancient landscapes, local wines at sunset, unforgettable vistas and a down-to-earth conversation with a friendly resident. The country may be small, but it is mighty in its reputation – and for good reason.
If you love the great outdoors, there are few countries that can match New Zealand for natural beauty. From the soaring peaks of the Southern Alps to the glacial fjords, the geography is hugely diverse.
It helps that the population is tiny – a mere 4.8 million people spread across 268,021 kilometers squared – so this gorgeous landscape is unspoiled by built-up urban areas. This means plenty of wide-open roads and expanses of forest, mountains, beaches and green fields to explore!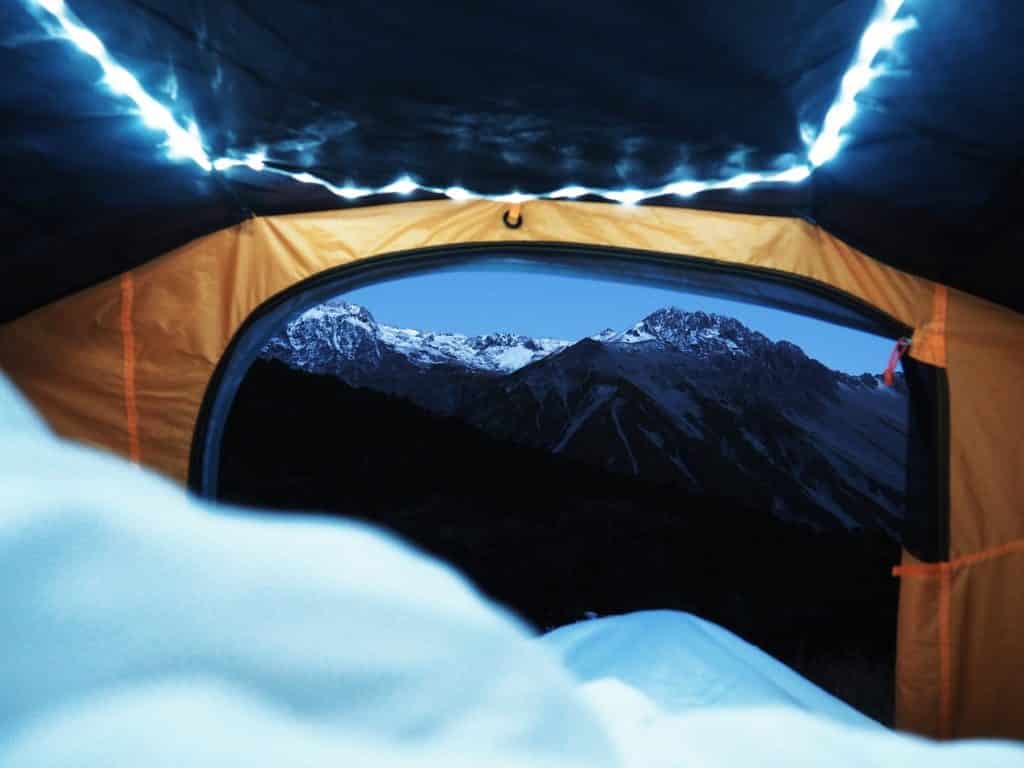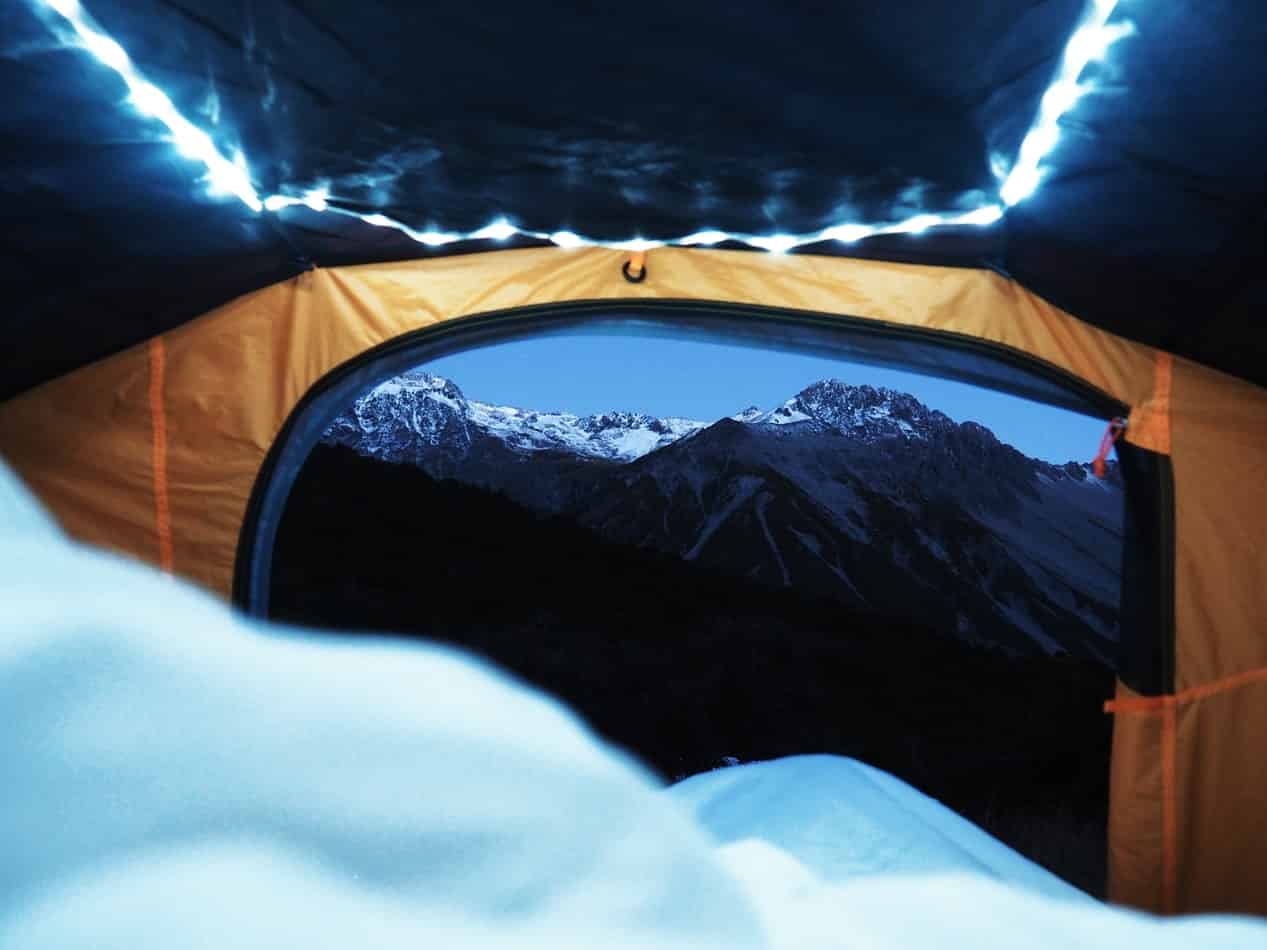 There's something for every type of outdoorsy person here. The adrenaline junkies among us will love the skydiving, mountain biking, surfing and skiing that's on offer; if you prefer a more sedate pace, stride along one of the 'Great Walks' in the World Heritage national park or hire a van and take a road trip. New Zealand brings new meaning to the phrase 'open road'.
It might be incomparable but it's not only about the natural world, here. There's a depth of ancient culture in New Zealand that still lives on in daily life – the Māori haka before rugby games, the delicate Māori sculptures and the Māori language. Ensure you are respectful of this and spend some of your time in NZ learning more about this heritage.
New Zealand also has some charming towns to explore. Auckland is as close to populous as things get here, while resilient Christchurch is a hub of creativity. The capital, Wellington, is small but quirky. Its wealth of unpopulated land means that farms and vineyards flourish here.
The result? Plenty of fresh, locally sourced produce to make innovative dishes and delicious wines with. A range of influences has turned the culinary scene here into something quite exciting.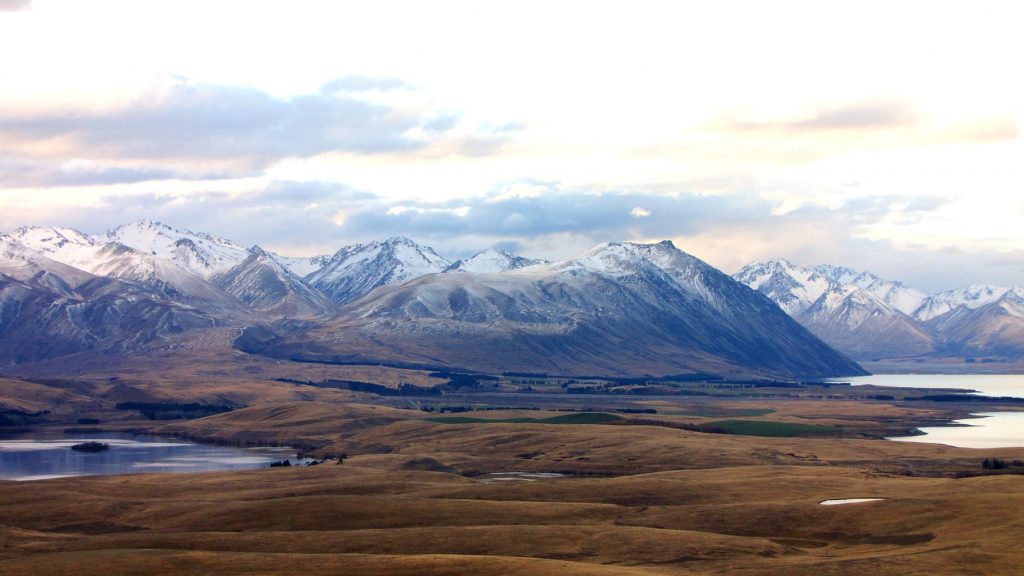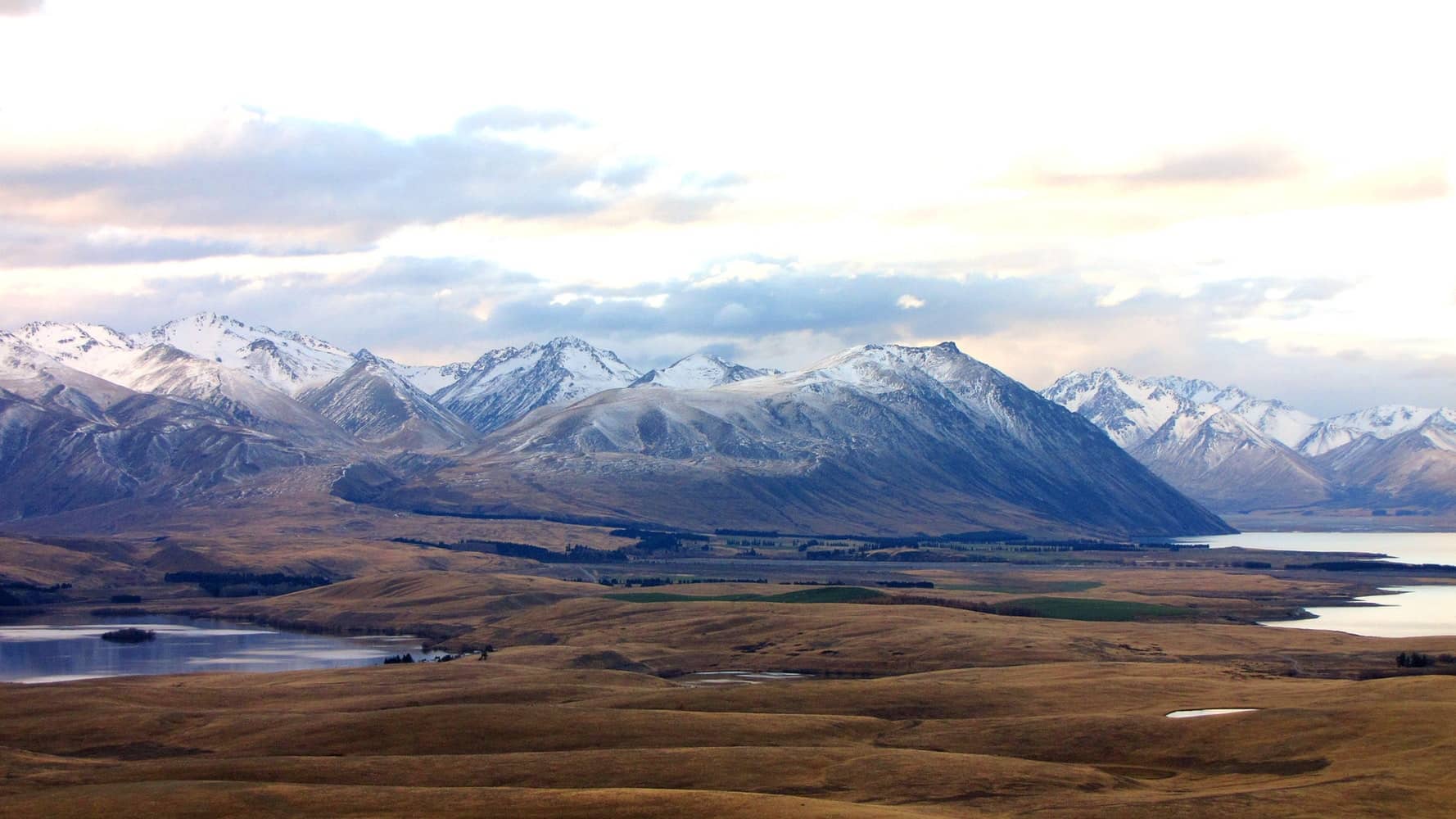 So, why a tour in New Zealand? Surely it's pretty easy to travel around independently. That's certainly true, but there's a camaraderie on a tour that can be difficult to find if you're travelling alone, considering how secluded some part of the country can be.
Travelling as part of a tour group means you have people to share your experiences with. In addition, it means someone else is doing all the organizing of transport, etc., which can be a real hassle, and you can simply kick back and enjoy all the fun.
Plus, with such a great selection of New Zealand tour companies out there, you can only win by choosing one of them and seeing part of the country that you wouldn't learn about on your own. Let's have a look at some of these companies and their best New Zealand tours.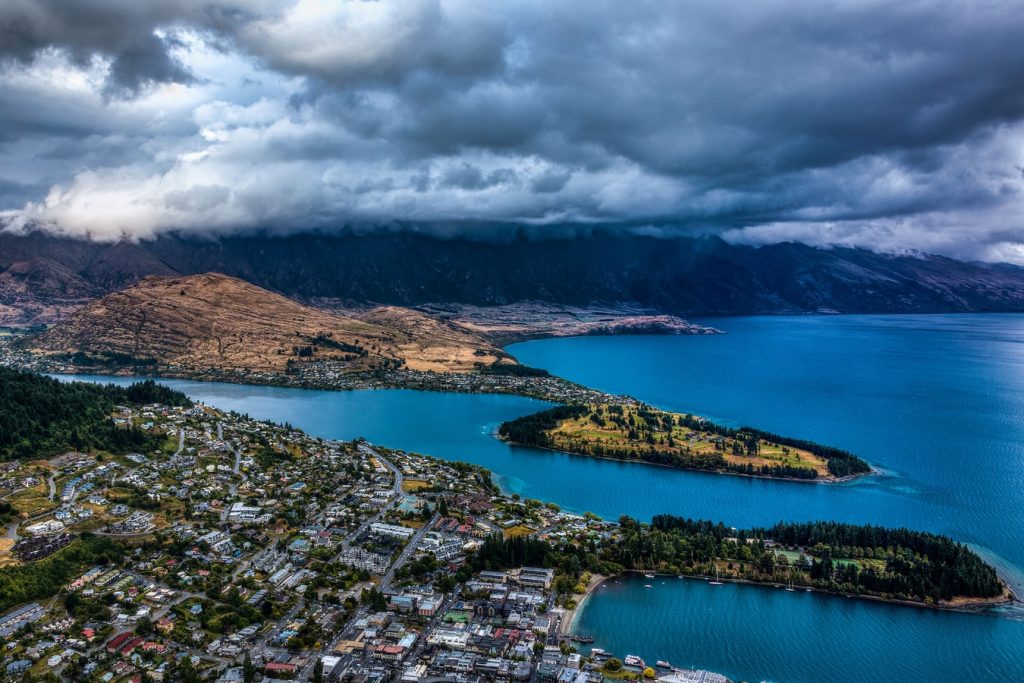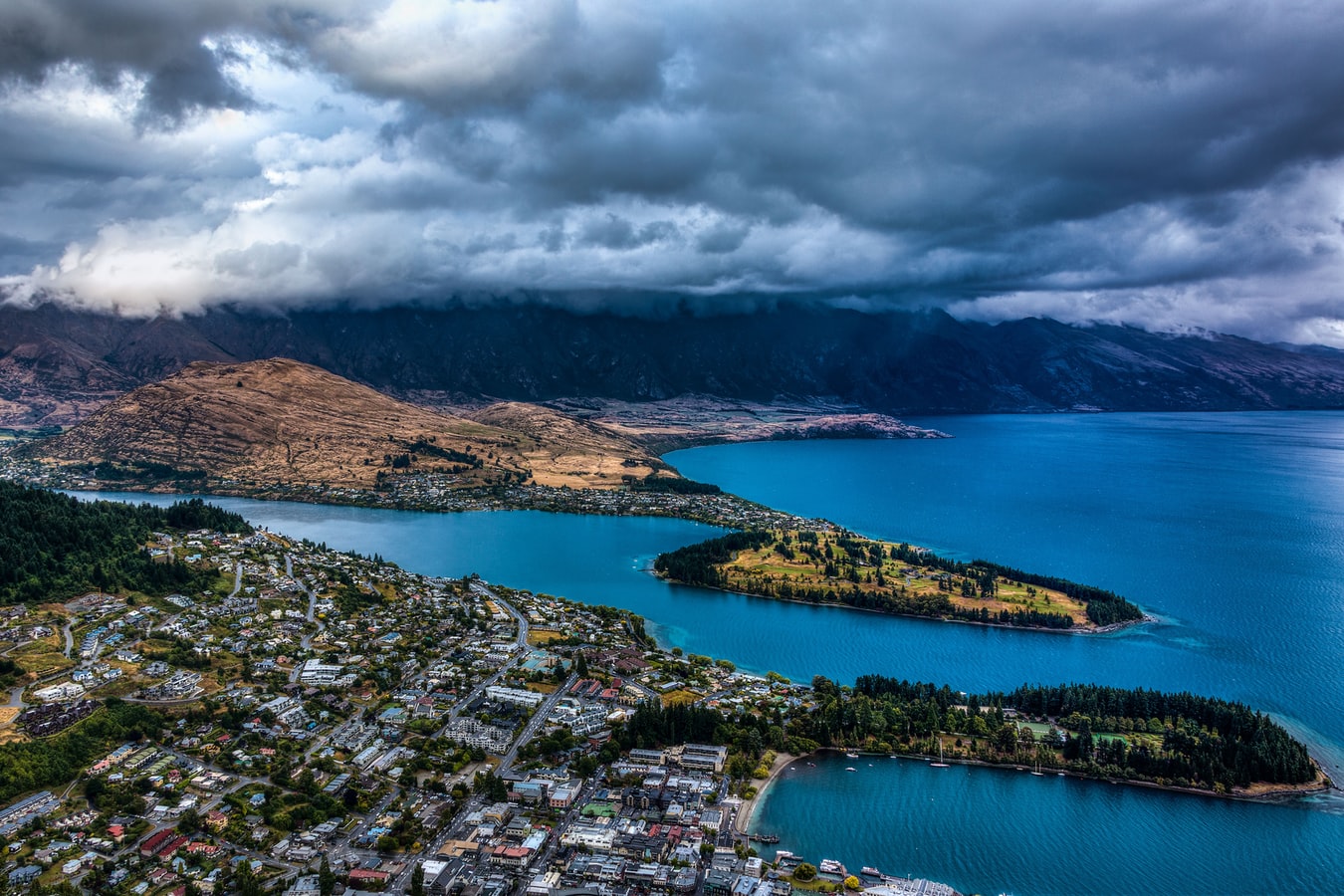 The Best New Zealand Tour Companies To Discover New Zealand With! 🇳🇿
The name says it all, really. This is a fun and adventurous way to explore New Zealand, Wild Kiwi was founded by locals to help fellow adventurers enjoy a trip to their home country (they've since expanded to Australia and Europe).
The age range is 18 to 35, so you'll be with people your age who want to experience a new country with the same energy you do. Even if you're traveling solo, you'll soon find yourself with a tight-knit group of friends.
Wilk Kiwi tours are 'road trip' style as you flashpack around in a luxury vehicle driven by your local driver-guide. Accommodation is simple but comfortable, mainly tried-and-tested hostels and cabins.
Tours are built around free activities that explore New Zealand's natural wonders, with plenty of optional activities if you feel like treating yourself to a swim with dolphins or bungee jumping.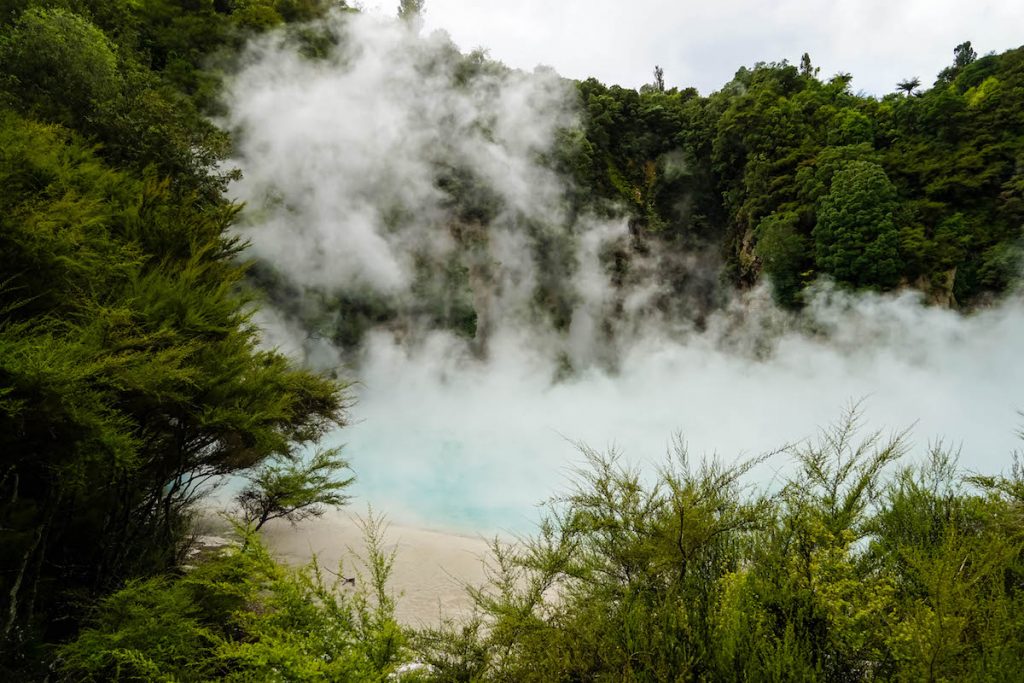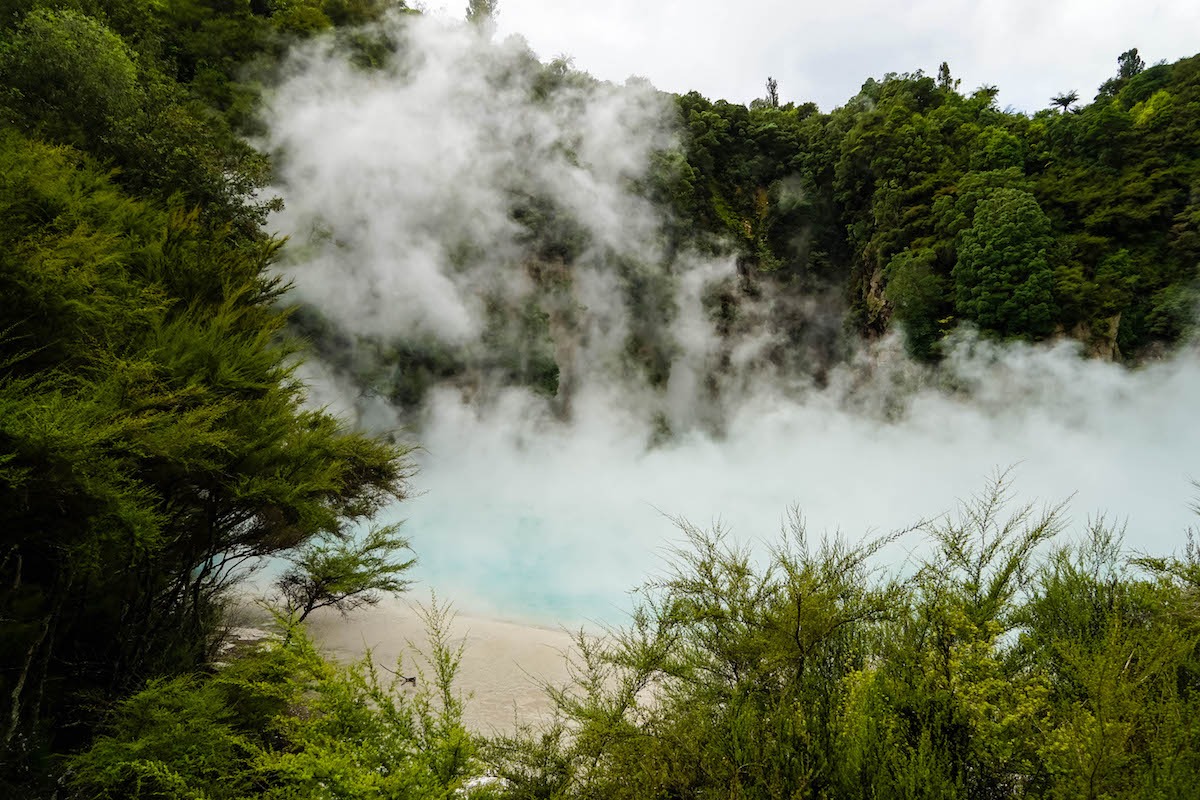 This glorious week-long tour whisks you around the highlights of New Zealand's spellbinding South Island. With a group of no more than 18, you will hike, kayak, Bungy jump and more, as well as spend some time in Queenstown (the 'adventure capital of the world') and Christchurch.
Transport is a luxury coach with comfy seats and large windows to enjoy the view. Fantastic guides bring everyone together and create a positive atmosphere.
There are so many high points that it's hard to choose just one. Franz Josef glacier, formed over millennia, is the dream location for hiking, kayaking or quad-biking – and we loved hopping in the hot pools after all the activity. UNESCO-listed Milford Sound has unbelievably stunning views that you soak up from a cruise.
And, of course, there was the Fergburger in Queenstown, a juicy, flavourful delight.
Approximate cost per day: £70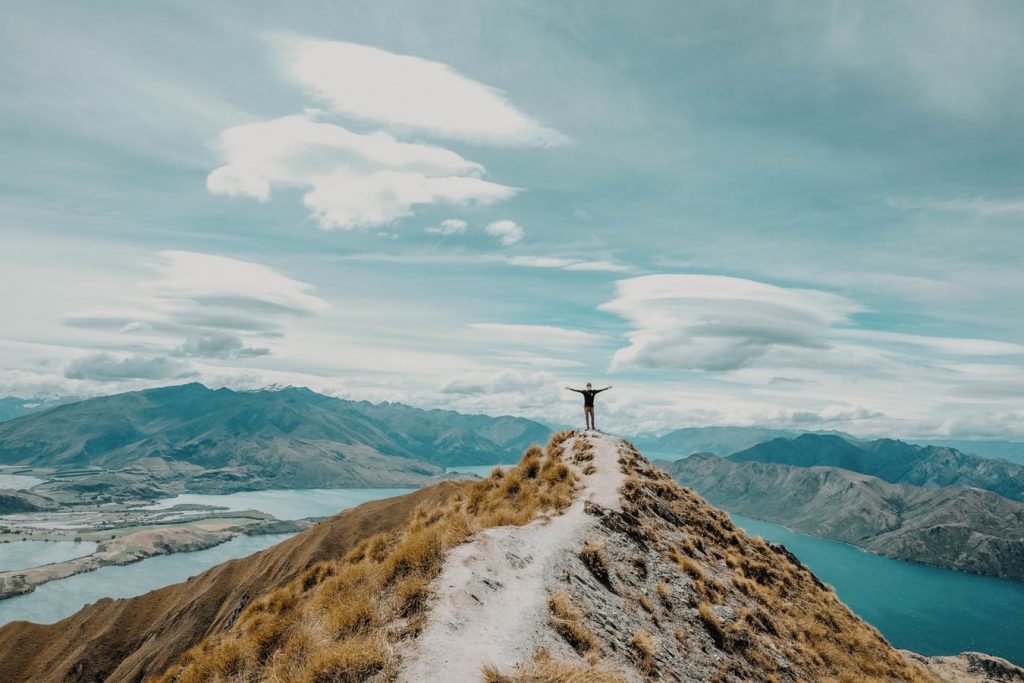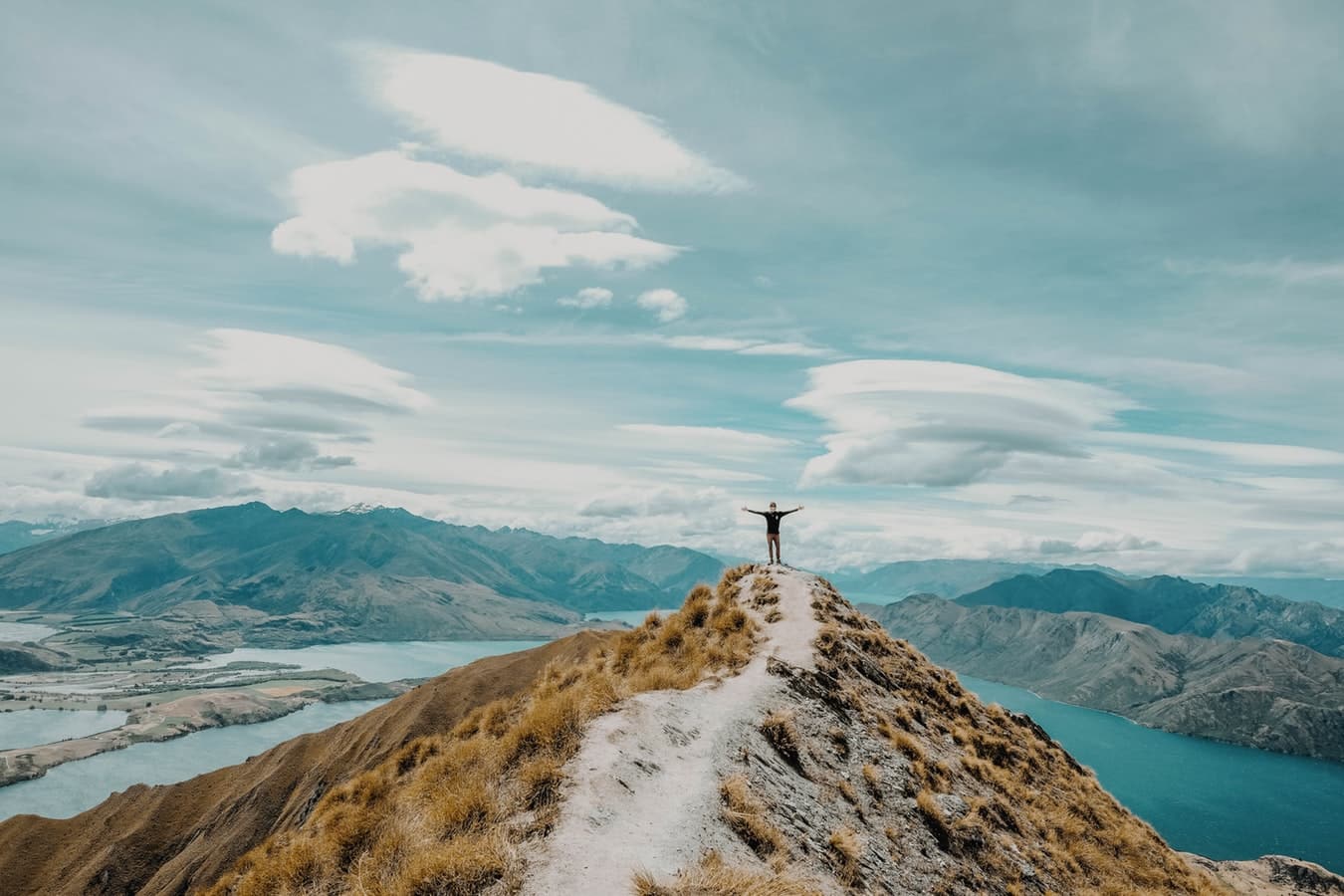 G Adventures specialize in delivering creative, unusual and professional tours all around the world, making them a safe choice among New Zealand tour companies. You can feel confident that you've got 24-hour support, expert guides and that the company is committed to sustainable travel.
There's plenty of freedom built into the tours, as the guys at G Adventures are explorers themselves and know that sometimes the most magical moments are the ones you accidentally stumble across.
They break down their tours into different categories so that like-minded folk are traveling together. Even if everyone's from different countries and backgrounds, you share a passion for marine life, wildlife or an age range (just a few of the tour themes at G Adventures).
The 'Chief Experience Officers' (aka the guides) are lively, experienced and helpful, ensuring that each tour is unique and authentic.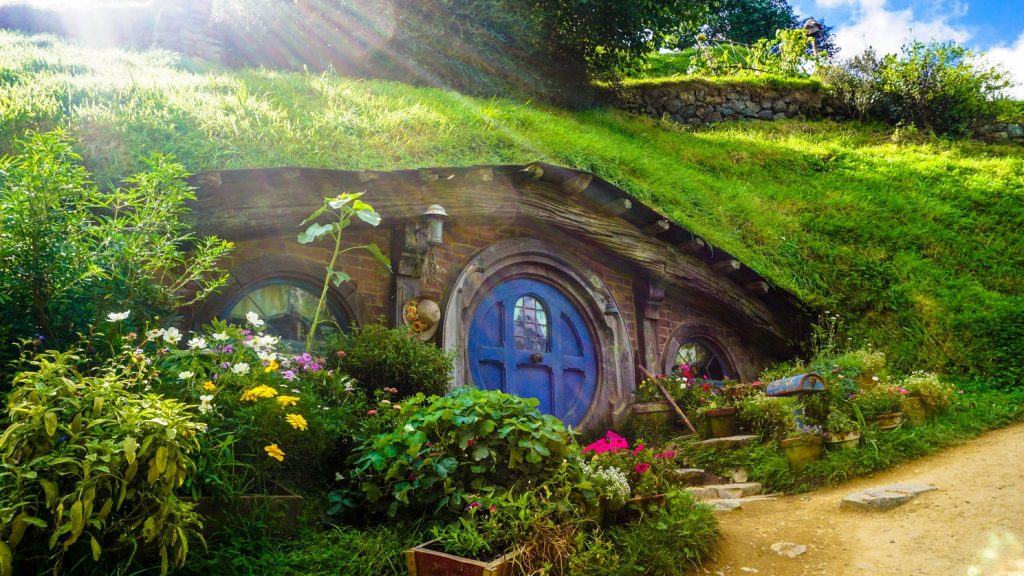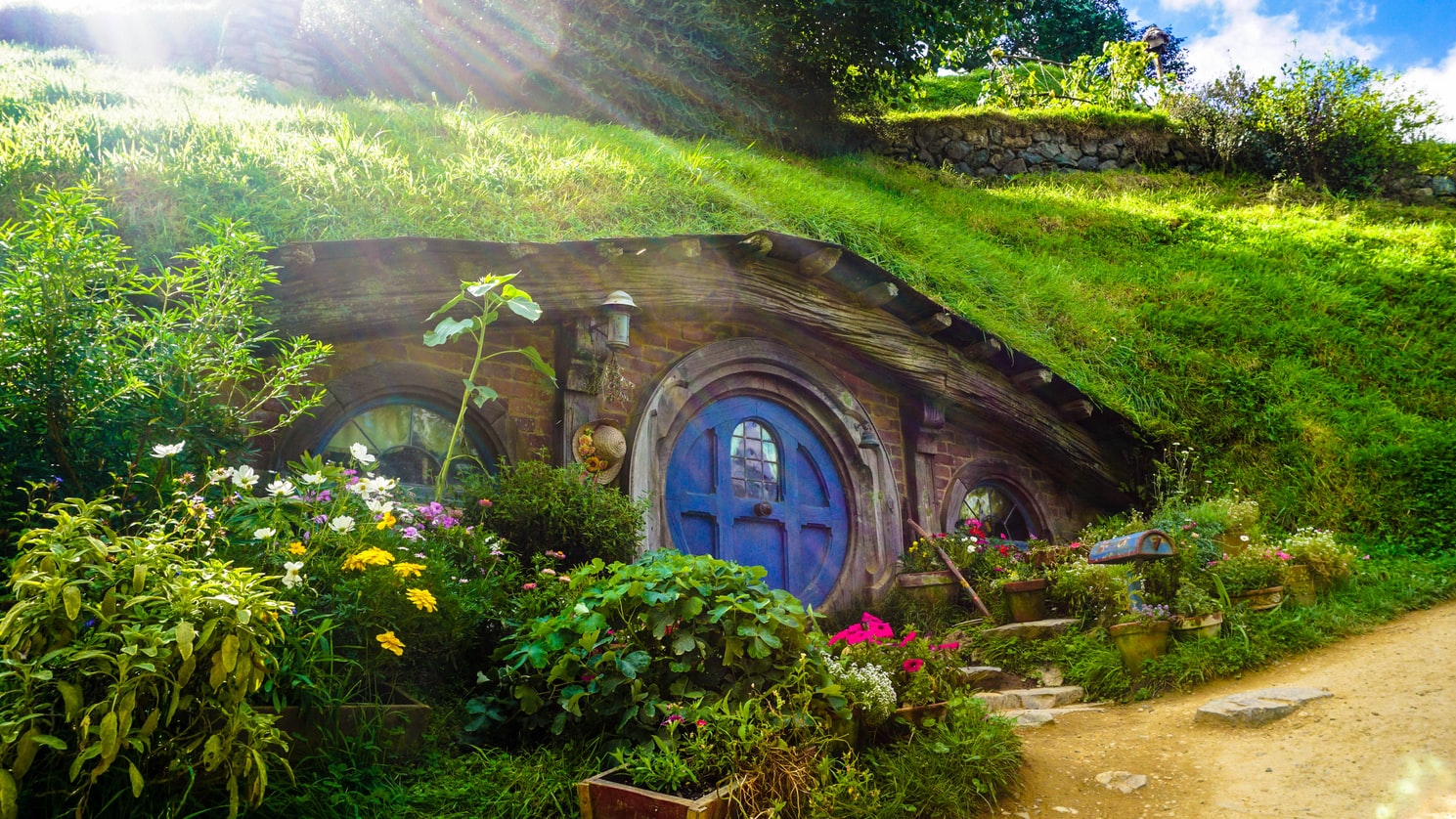 You can always trust consummate professionals G Adventures to come up with a snappy name for their epic tours – this 21-day trip more than lives up to the name. It's an active trip that takes you from Auckland to Wellington in boats, ferries and private coaches in your group of 20. It's an option for 18 to 39-year olds so you can count on lots of partying in between the outdoor adventures.
Considering how much you pack into the three weeks, it's a very reasonably priced trip and there are opportunities to add on activities that you've always dreamed of doing. Destinations include Abel Tasmin National Park, Franz Josef Glacier, Wellington and Queenstown, Kaikoura and Raglan beach.
Whether you're trekking through Pancake Rocks, visiting a traditional Maori village or partying in Wellington, you'll be having an amazing time.
Approximate cost per day: £78.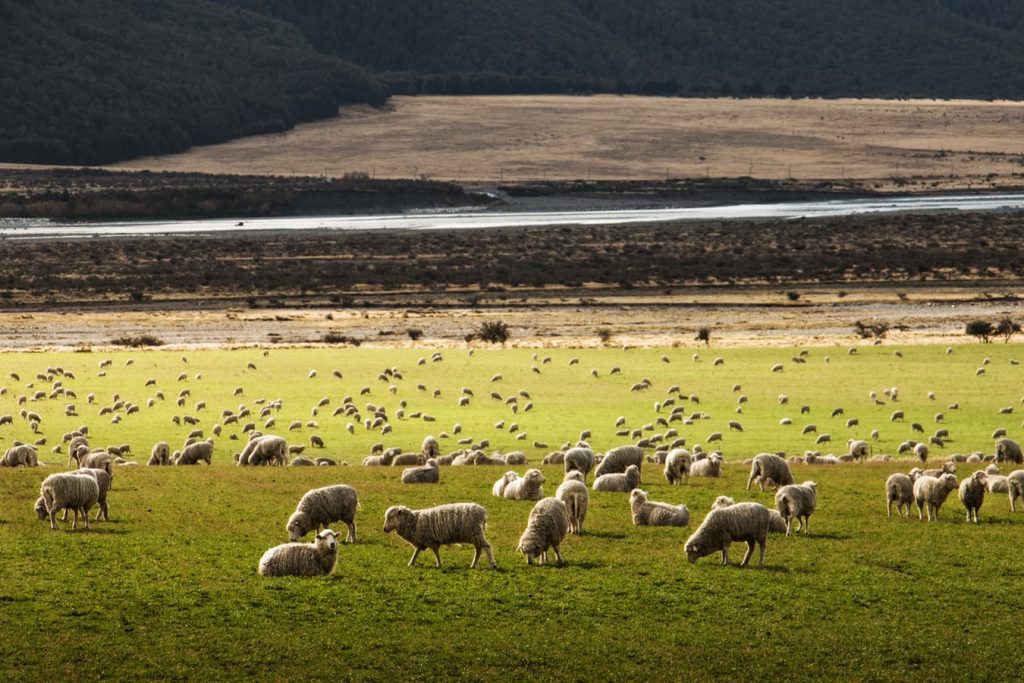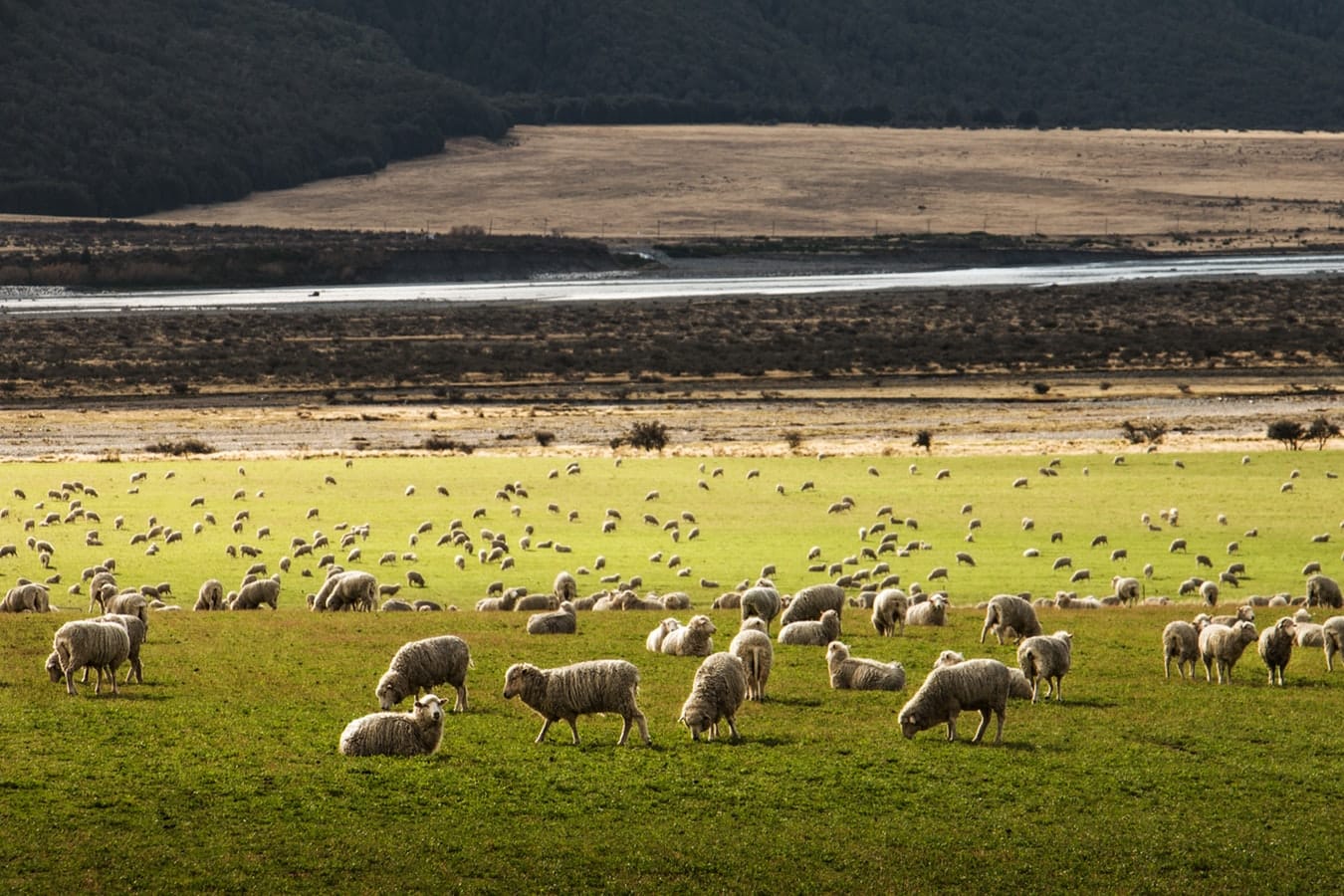 A bespoke tour company, Inspiring Journeys does just what it says on the tin: organize trips of discovery that help you fall in love with your chosen destination.
Born in Australia, the company specializes in tours of Australia and New Zealand, designing the itineraries with all their expertise and attention to detail. The experience is an immersive one, focusing on enriching activities that help you learn.
Accommodation is high-end and the group size of maximum of 20 people means that there's an intimate and collaborative atmosphere. It also means that Inspiring Journeys can choose activities that cater to smaller groups, allowing you to get closer to the experience.
There's no box-ticking here; everything is bespoke for a memorable adventure.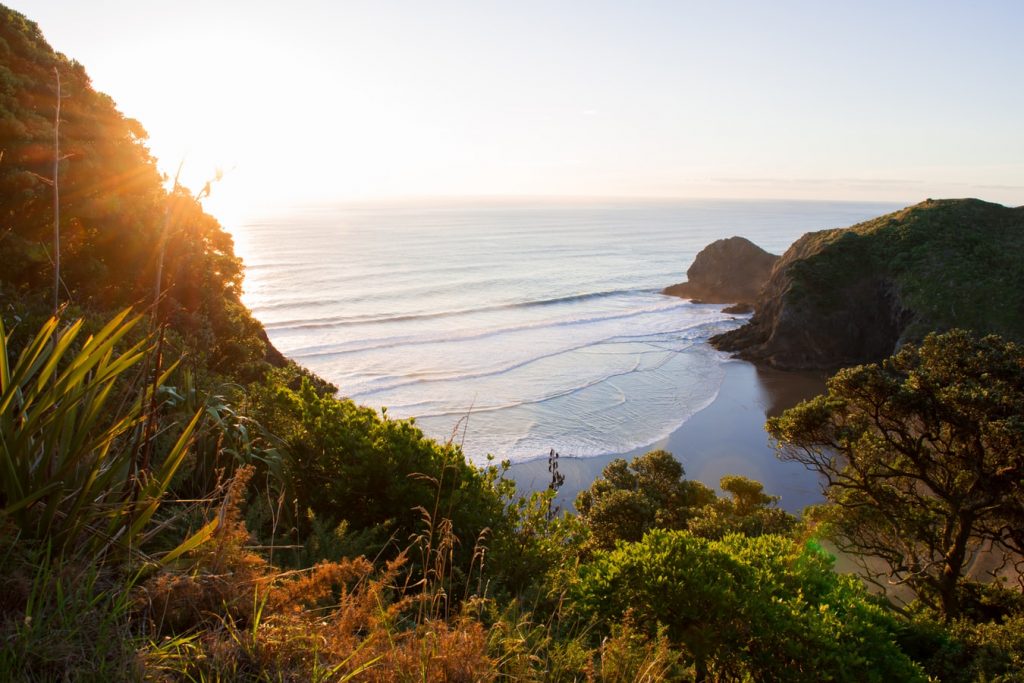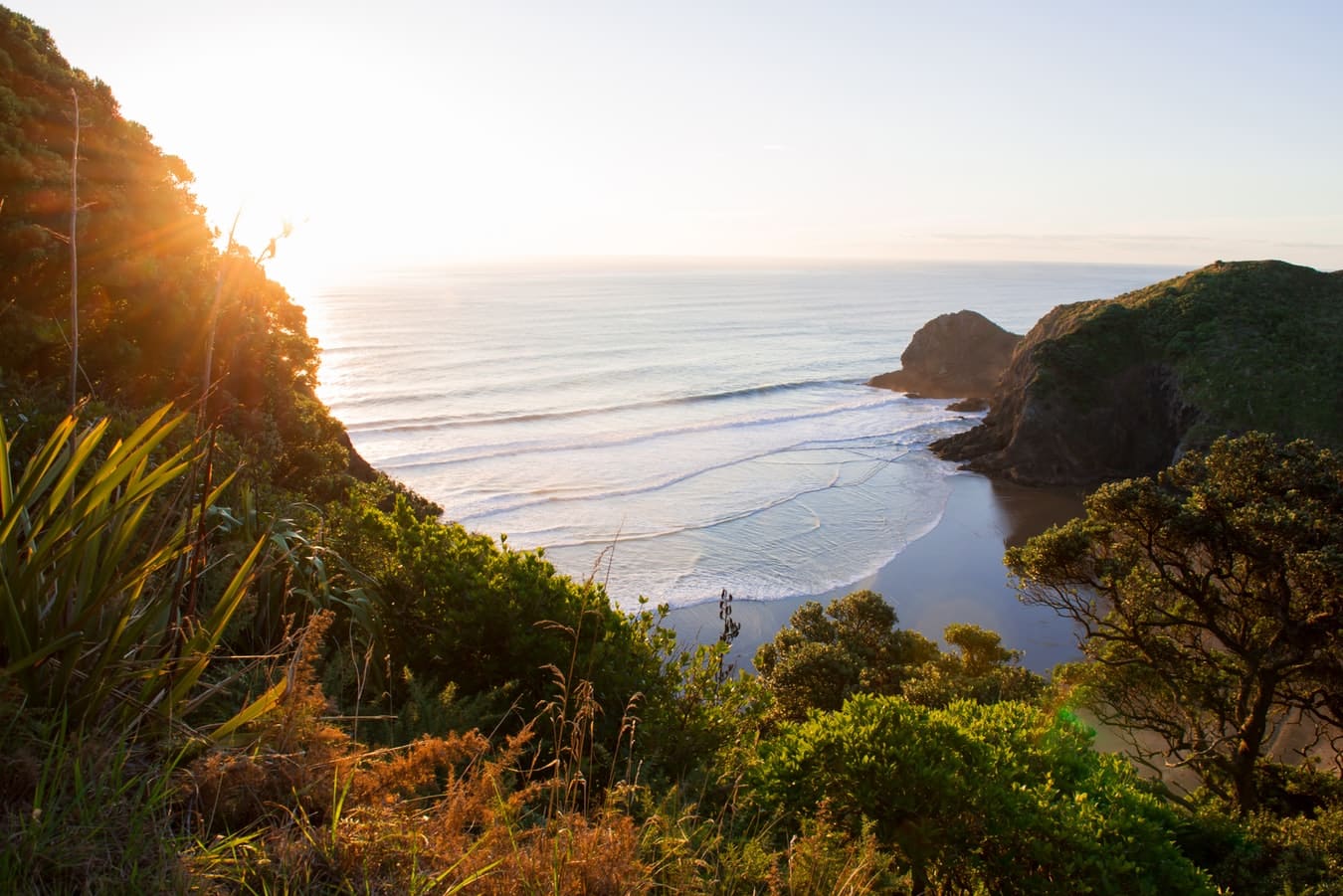 The South Island of New Zealand has a wealth of natural gems; this 12-day tour helps you discover them in a relaxing yet absorbing manner. Start and finish in Christchurch, looping through the Franz Josef Glacier, Queenstown, Milford Sound and Dunedin along the way.
Hand-picked luxury accommodation, including an eco-lodge in Fiordland National Park, and comfortable coaches transport is included, as are several activities.
A half-day cruise on the glassy waters of Milford Sound is particularly memorable as you coast beside the most spectacular scenery you've ever seen outside of a film. We also loved the opportunity to participate in some extreme sports in Queenstown, as well as the Lord of the Rings tour for the fantasy fans among us!
Finish everything off with a Celebration Dinner in Christchurch to exchange numbers with new friends.
Approximate cost per day: £374.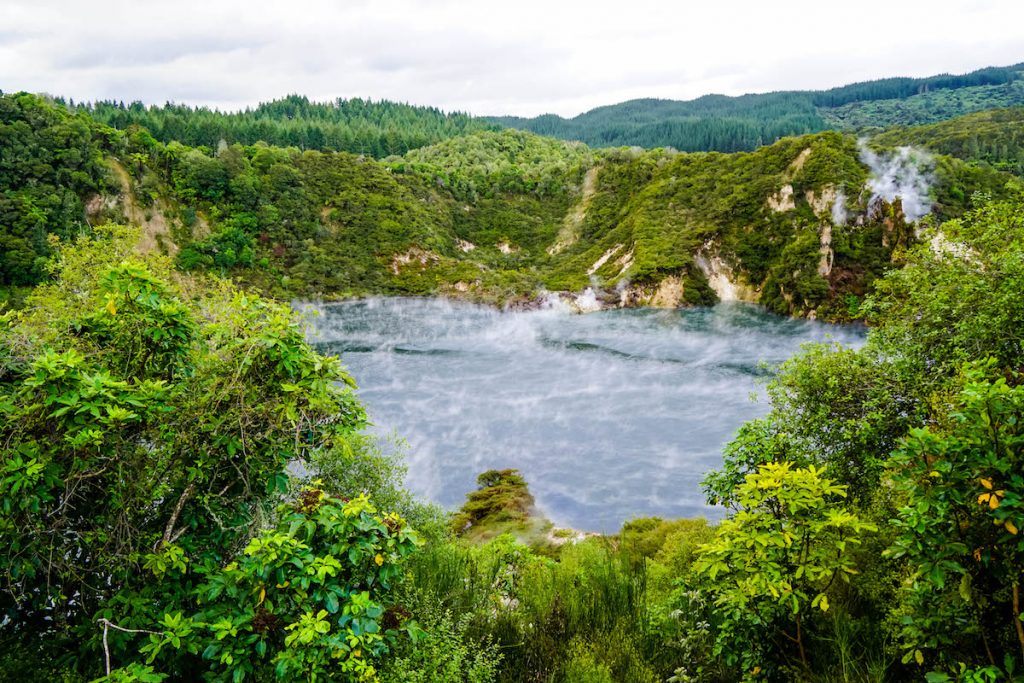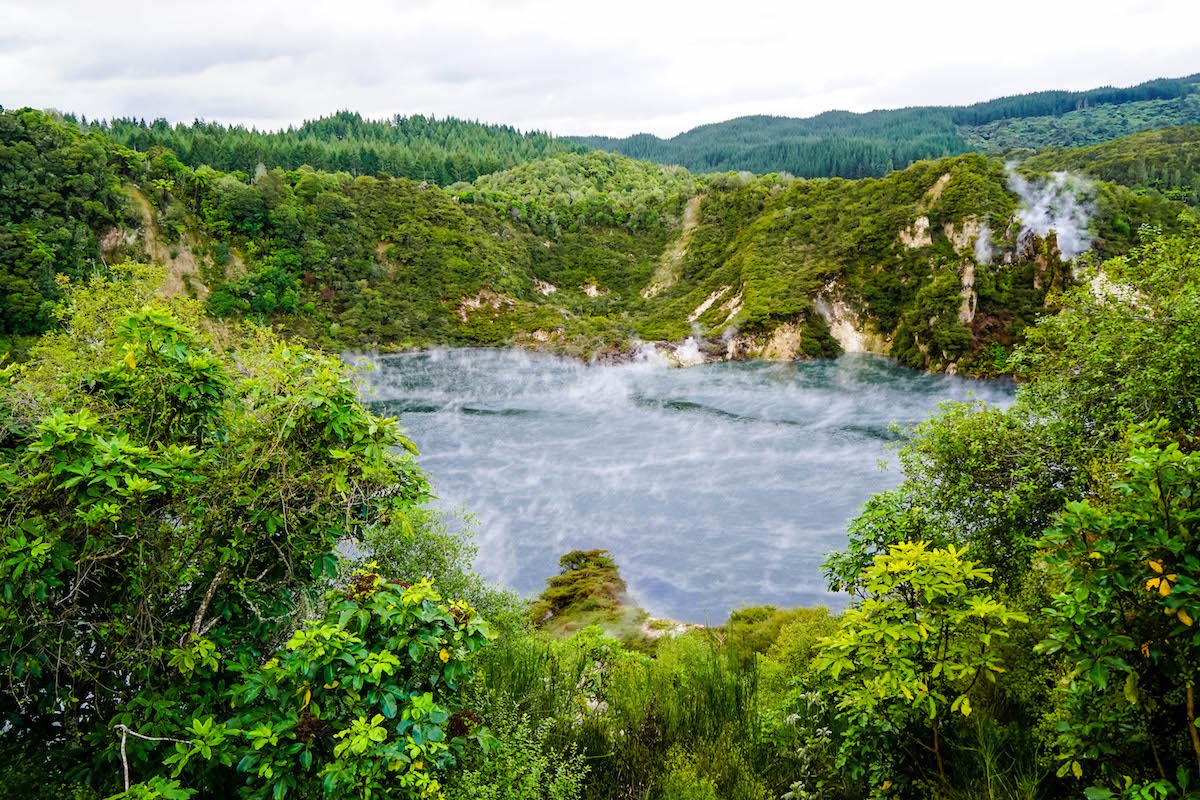 New Zealand owned and operated; this small-group tour company is an excellent choice to help you explore this country. The company has been running since 2007, refining their fun and authentic tours while keeping in touch with its core values of spontaneity, independence, and adventure.
It means a lot to be supporting a local business and you can trust that Haka Tours really love New Zealand, and want you to love it as well!
Organizing groups of maximum 16 people means that they can take you to those remote, hard-to-reach secret spots that bigger tour groups don't get to visit. It means that instead of being herded from place to place, you have time to discover your destinations and to get to know the others traveling with you.
Nothing is compulsory, so while there are lots of options for activities to get your heart racing, you can also take a stroll, grab a glass of local wine or soak up the view.
Oh, and while we are on the subject of New Zealand wine – the vineyards of Wanaka, Queenstown, Waiheke or Matakana are all worthy of a visit on their own…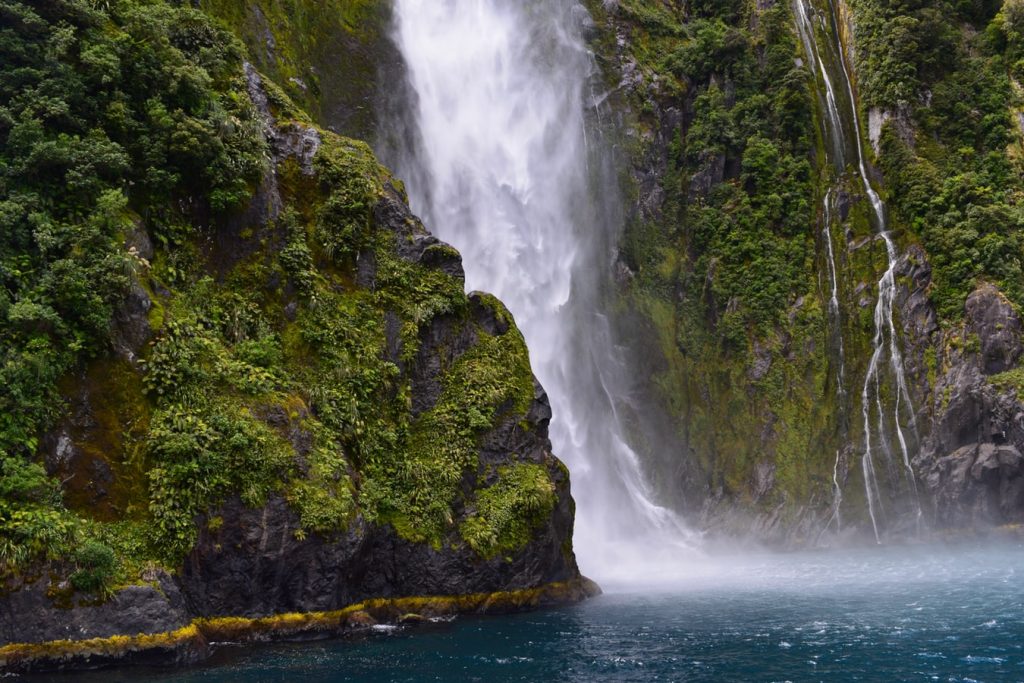 New Zealand is best explored with plenty of time to spare, so if you're lucky enough to have the vacation days, opt for this epic 23-day adventure around both islands. It caters for 18 to 49-year-olds so expect a younger group keen to discover the country and take part in a lot of extra activities.
You'll start in Auckland and finish in Wellington, seeing everything from white-sand beaches to snow-dusted mountain peaks along the way.
Some of our favorite activities are included, such as a Maori cultural night and a greenstone carving experience. Others you opt-in to, like dolphin swimming, bungee jumping and scenic flights. Whatever you choose to do or not to do, you can be sure that you'll experience the best New Zealand has to offer.
Peaceful lakeside hikes at Taupo, star-gazing on Punakaiki beaches and enjoying the Hot Water Beach at Coromandel are only a few of the unforgettable moments you'll have on this trip.
Approximate cost per day: £88.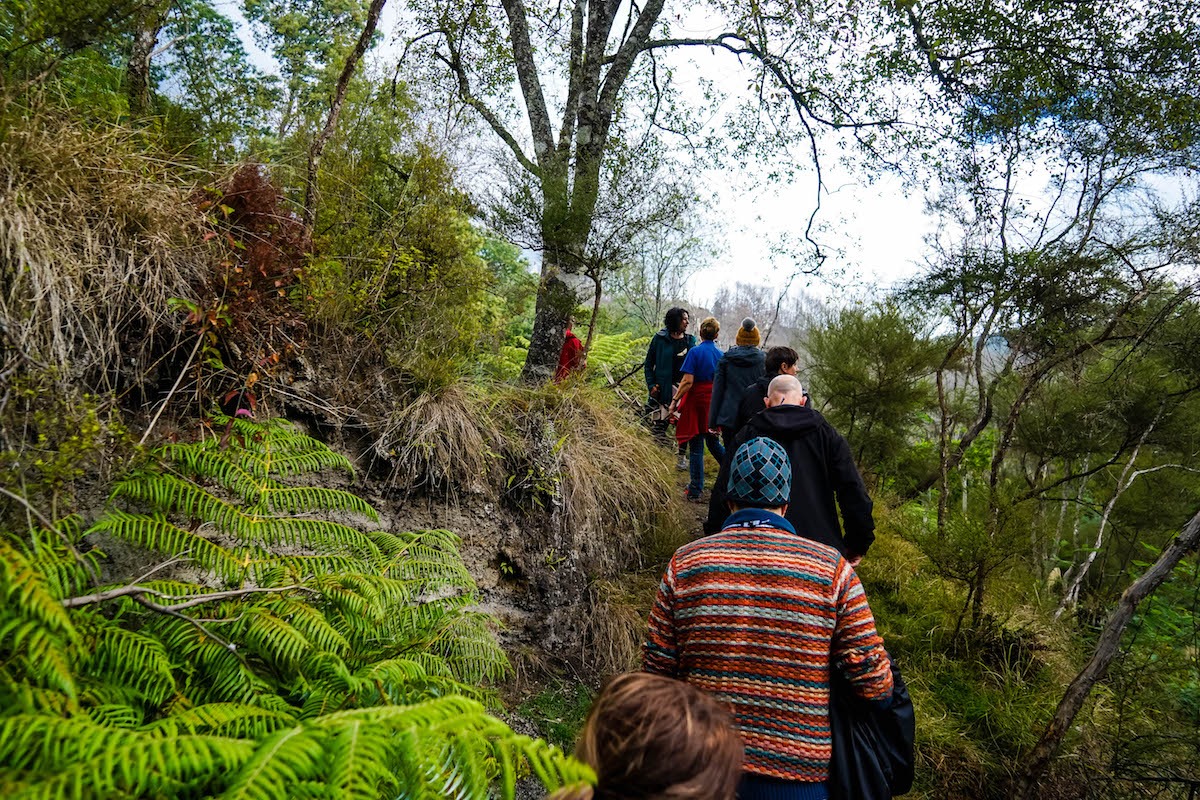 Have you ever truly traveled unless you've traveled by boat? OK, maybe you have, but it's still something pretty special. In an island country like New Zealand, it's definitely one of the top ways to experience the scenery.
This Australia-based tour company specializes in 5-star water travel with state-of-the-art ships that offer every comfort. It's all-inclusive, so there's no need to worry about hidden costs, just enjoy your meal!
The itineraries for these cruises are varied and immersive, ensuring you gain a deeper understanding of a destination than simply passing through it. It's all about making the most of every moment, whether that moment is a drink on the deck or an action-packed adventure.
You can tailor your trip to meet your needs, choosing the activities while the team at Scenic takes care of the details.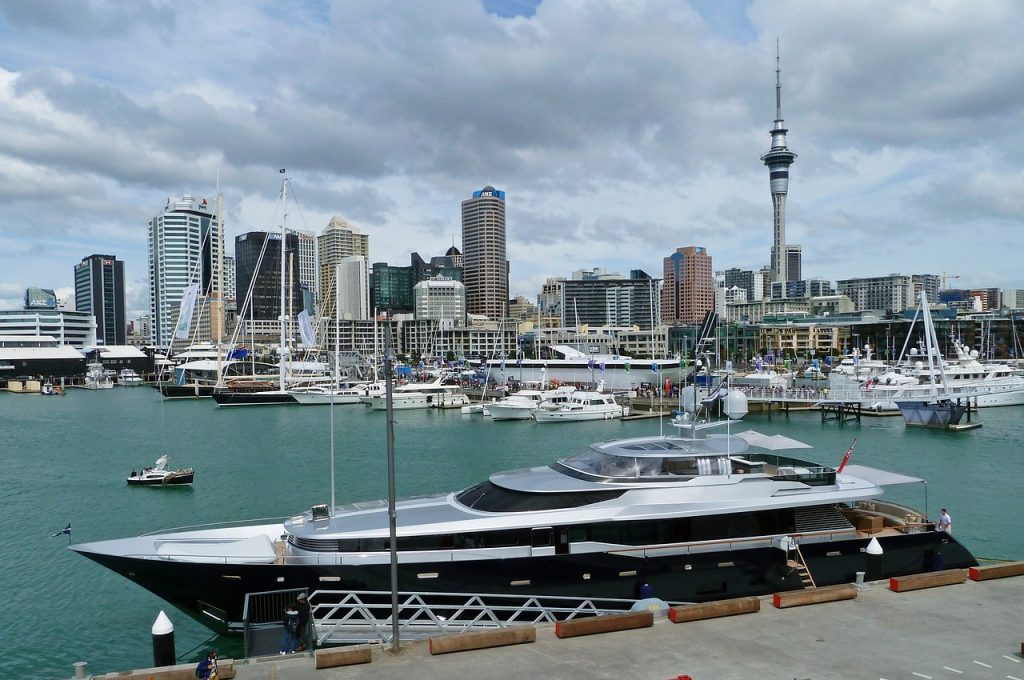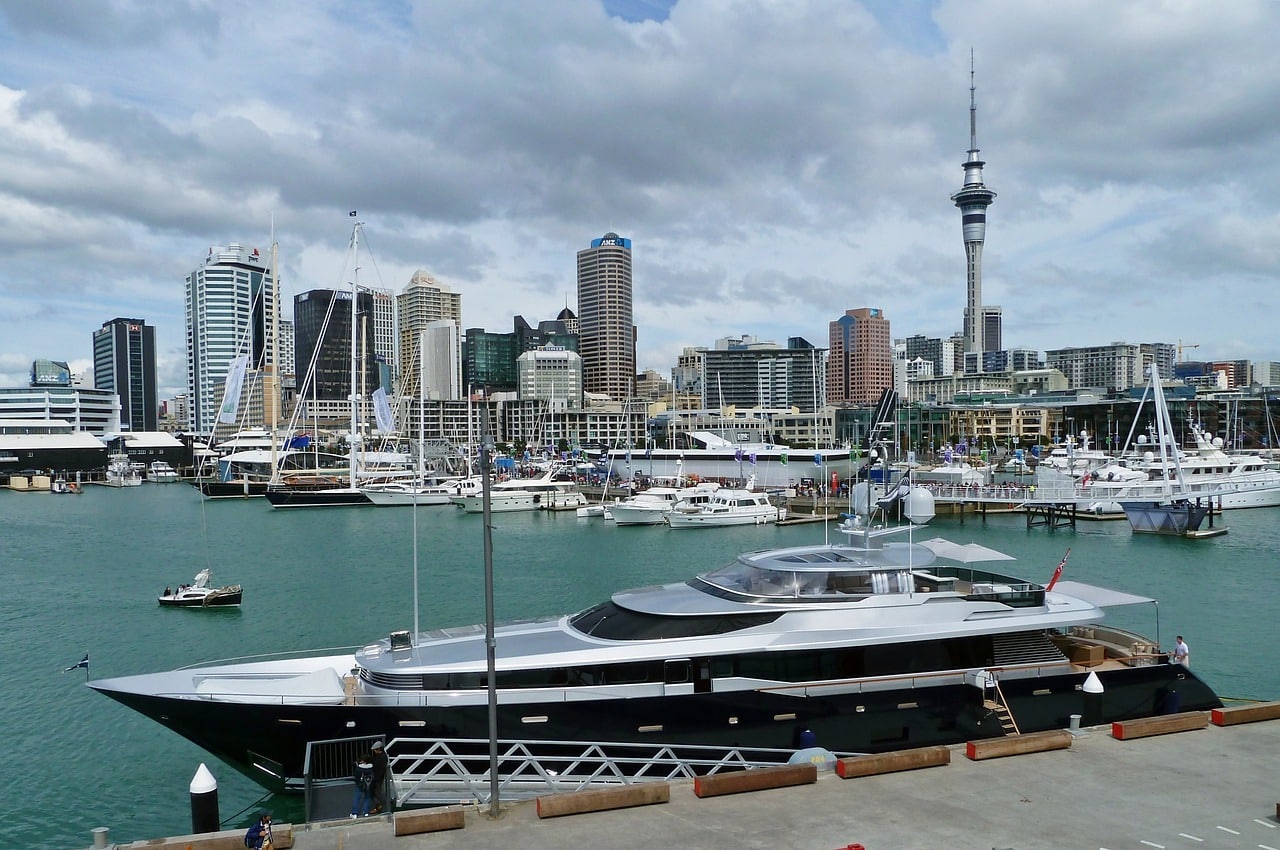 Head deep into the beautiful wilds of the South Island on the multi-transport adventure tour that takes in the towns of Christchurch, Queenstown, and Dunedin between journeys through national parks and glaciers.
You have plenty of time to explore Christchurch, perhaps opting for punting on the River Avon, before taking the famous rail journey through the Southern Alps to Franz Josef Glacier.
While in Queenstown you can embrace the heart-pumping extreme activities there or tour local wineries. Another highlight is staying overnight on a ship in Milford Sound, waking up to the majesty of that landscape surrounding you. Stay in a combination of quality hotels and cabins.
The age range is 12 to 99, but expect to meet families and older couples (I.e. if you want to party till dawn, another tour might be a better fit for you!). Your Tour Director and local guides are super-friendly, helpful and know a lot about the area. After the 12 days are up, you won't want to leave!
Approximate cost per day: £262.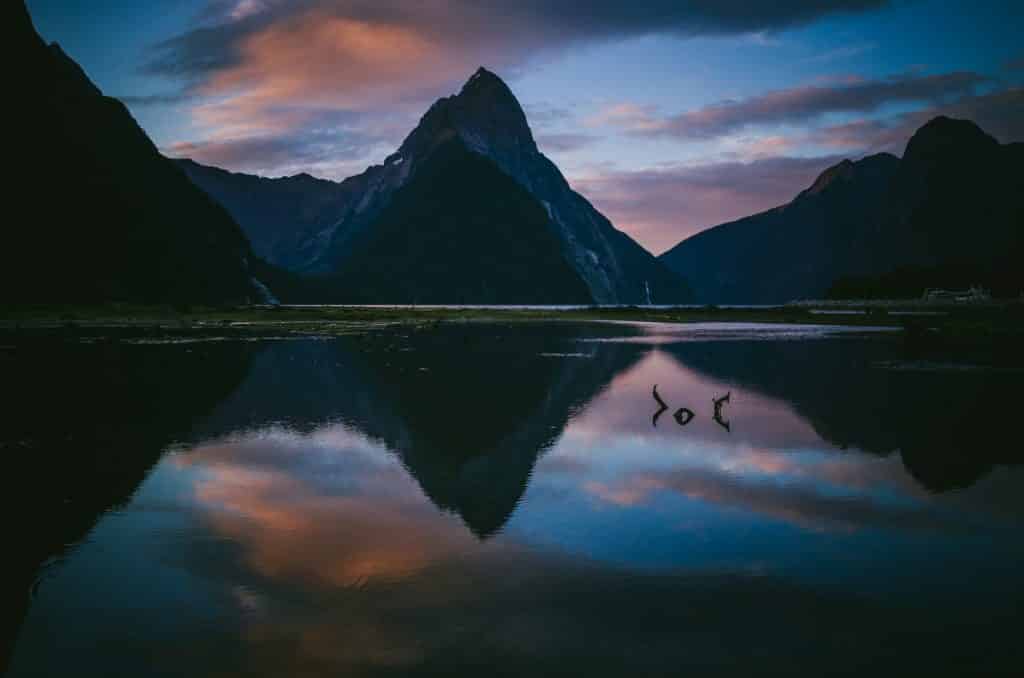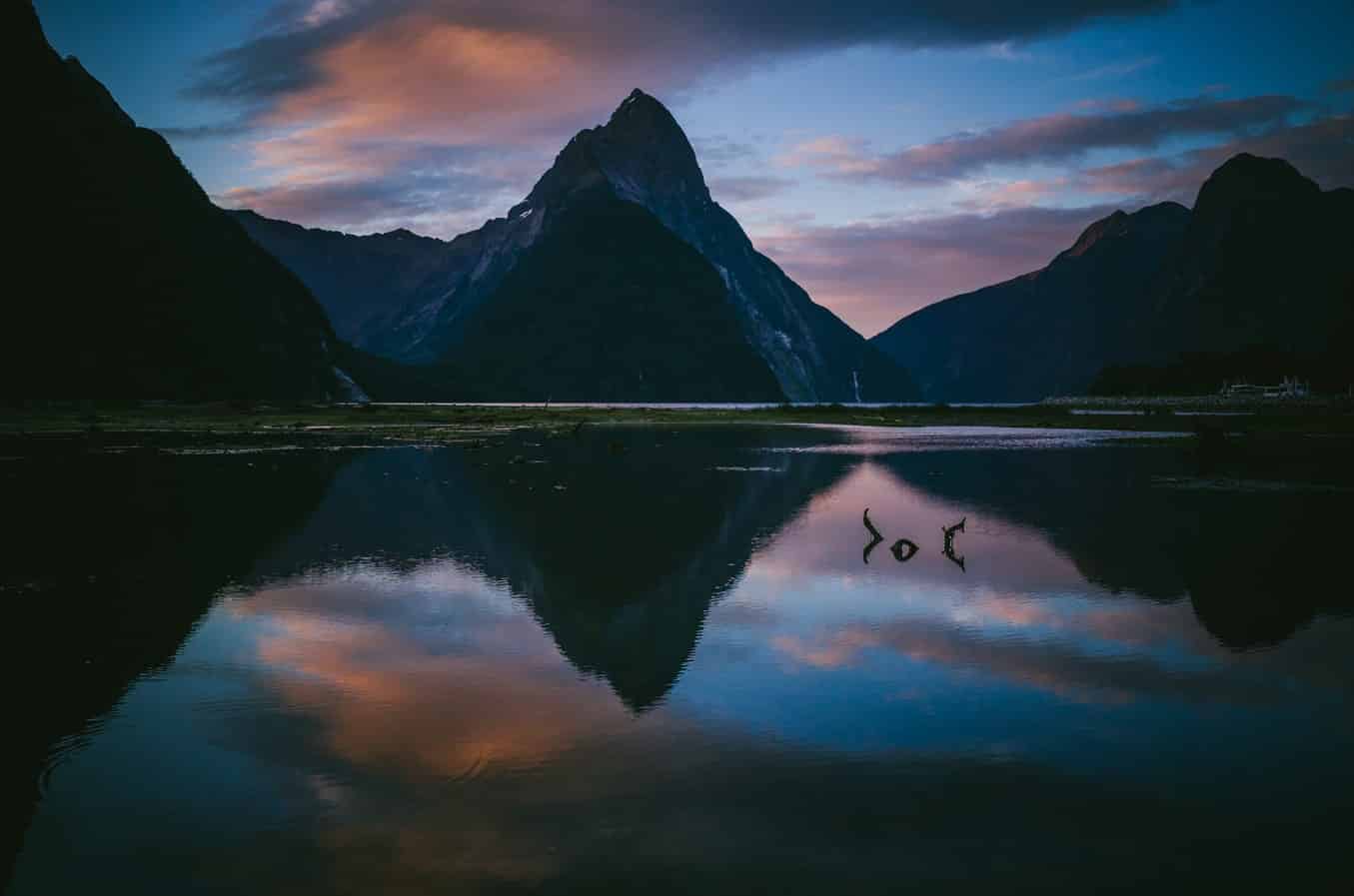 Further Things To Consider Before Any Adventure
Now you're all set and prepared to explore our big wide world, why not sort out everything else out all in one go? If necessary for your travel plans make sure you have brought proper travel insurance, protected your privacy by getting a secure VPN, compared all the top hotel booking sites to find just what you're after, reserved an unbeatable rental car price and - of course - booked the best flight deals!
Or maybe just forget it all and go for a last-minute cruise or effortless tour instead?
Many budget travelers (including me) indulge in worldwide airport lounge access, so we can experience luxury while still slumming it in economy. Naturally, we would never leave home without a more general travel guide since we couldn't possibly cover everything here!
Just add an adventurous attitude and plenty of smiles - they go a long way - and that about covers it all! Now go out, find your own path and don't forget to share your best inspiration stories with me on Facebook, Twitter, and Instagram...I'd love to hear from you!