So you're in the famous Colombia coffee triangle and want to experience an authentic coffee tour? Obviously, you want to experience the rich Colombian coffee taste and learn all about the history of coffee in Colombia, but how do you ensure you get the right guide, the right information and at least a smidgen of fun?
Of course, you want to make sure you have the best coffee tour in Salento…
Well luckily, that part is surprisingly simple: you go on a Finca Don Eduardo Coffee Tour in Salento of course!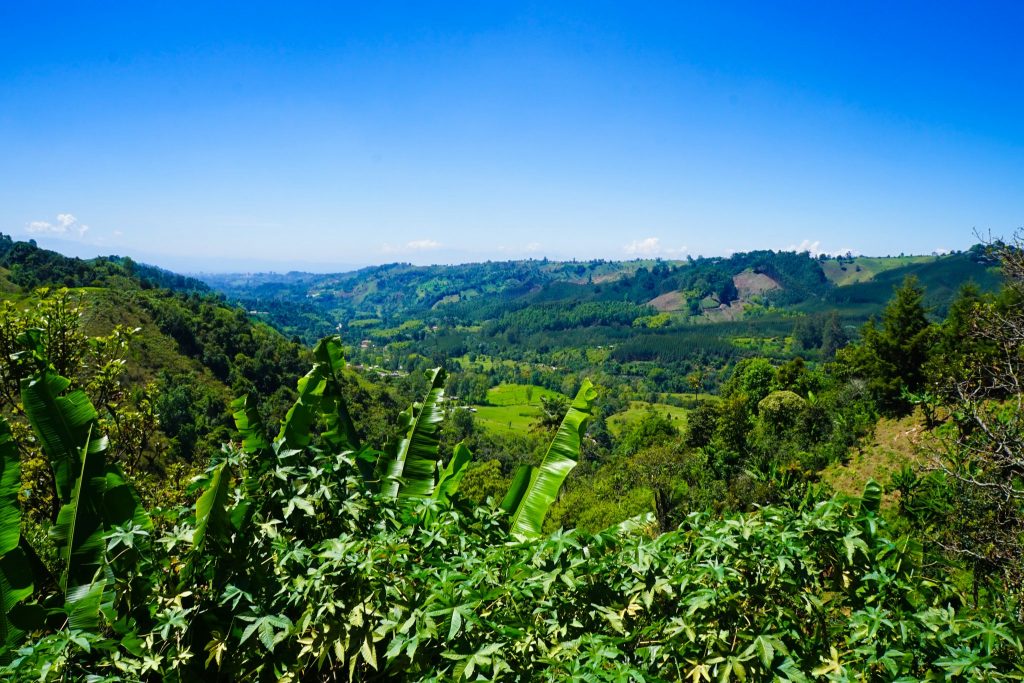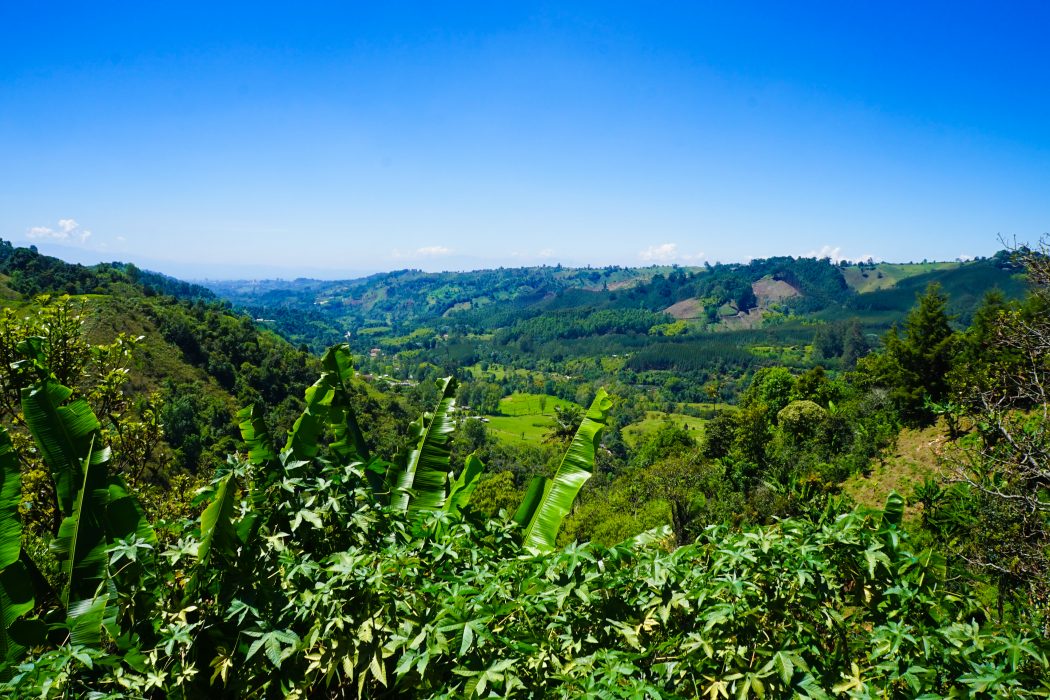 The Best Coffee Tour In Salento? Meet The David Attenborough of Coffee ☕
Salento is a picturesque mountain town on the edge of the Colombia Coffee Triangle famous for its coffee estates, jaw-dropping scenery, and proximity to the Cocora Valley ( with its other-worldly wax palm trees, a national symbol of Colombia!).
Having made our way here from nearby Buga we headed to the Plantation House Salento, a laid-back hostel in a 100-year-old original coffee plantation!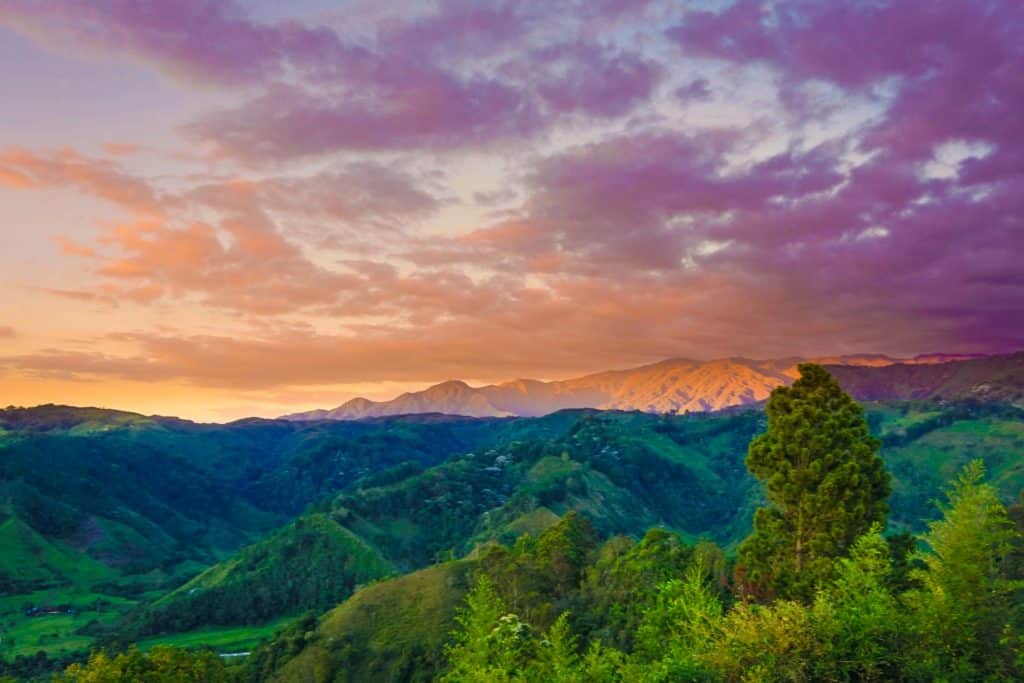 Welcome to Coffee 101!!
The owner, Don Eduardo – a.k.a our Colombian coffee guy who is actually a transplanted Brit, runs a daily coffee tour from here which we quickly signed up for and well, we were not the only ones…
After running this tour for over 6 years he's has developed an incredible reputation and most of the other people there were through word-of-mouth recommendations [as were we from our time with Popayan Tours!].

We started our tour at 9 am, and it began with Don Eduardo explaining how he ended up getting 'stuck' in Colombia 12 years ago (Along the lines of "Colombia, the only risk is wanting to stay") with a dream to grow and harvest coffee!
While most of us have these or similar dreams from time to time, you have got to admire that he has actually gone out and made this happen – And his passion truly shows through in his Salento coffee tour and coffee plantation.
In his epic three hour tour, appropriately broken up with walking, hilarious anecdotes, demonstrations and – of course – coffee tasting, we learned more about coffee and its production than I ever thought possible [and to the kind-of hilarious sole person that gave him a terrible review on TripAdvisor, it is most certainly not all available on Wikipedia!]. I mean who knew that Brazil was the worlds leading exporter of both beautiful women and coffee or that St. Helena had such incredible coffee.
Or even that Vietnam is the world's second-biggest exporter (it's also their second-biggest export after rice!)… great facts to pull out next time your queuing at your local coffee shop!
As someone on our tour succinctly put it: "He's the David Attenborough of Coffee", complete with a British accent.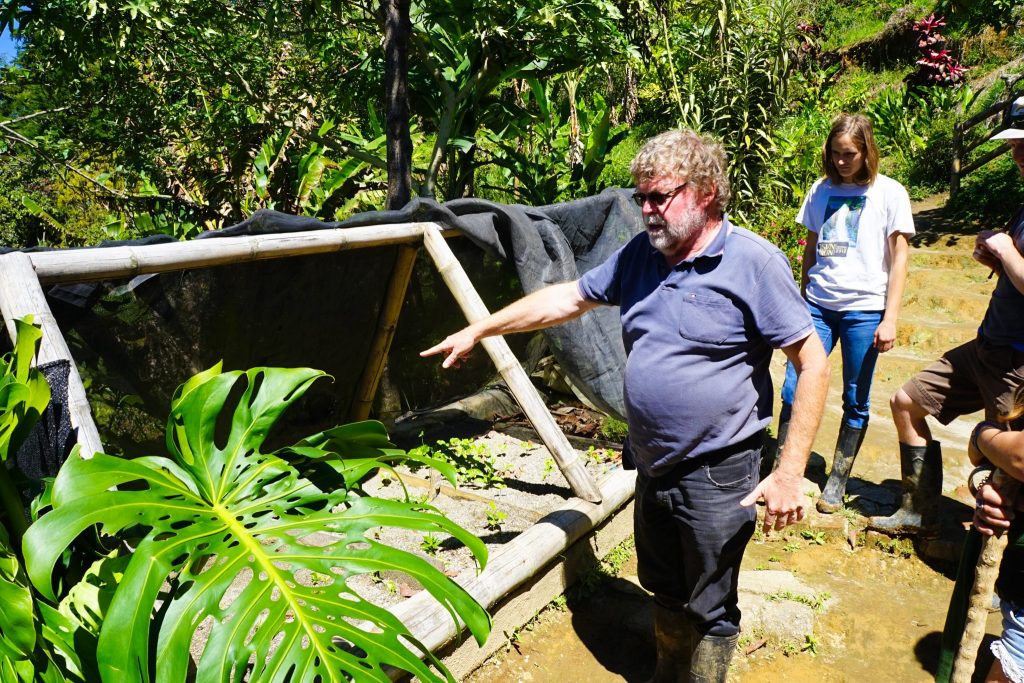 Want to know the difference between Arabica and Robusta coffee types?
Discover why Starbucks coffee is always dark roasted?
Tell a traditional coffee plant from a modern variety or learn why Colombia has some of the world's best coffee?
Then this is the tour for you – An in-depth, no holds barred exploration into Colombian coffee culture and the running of a boutique Colombia coffee plantation. You will also learn about the National Federation of Coffee Growers of Colombia – forget drug smugglers, "these are the guys you don't [email protected]$& within Colombia" – and be sure to ask about Juan Valdez, a famed Colombian whose name is now used for the Colombian equivalent of Starbucks (that is even more disappointing!).
This is not a tour where you just pick coffee and come away disappointed, this is a tour where you really learn, you don gumboots and can see exactly what he is talking about. A highly original coffee tour which covers the entirety of the coffee process – from cultivation and harvesting all the way through to getting that great Colombian coffee taste! My favorite coffee shops around in the world from Lisbon to Helsinki, Auckland to Singapore all proudly serve Colombian coffee – and after this tour, I can now savor my cup of joe, even more, knowing how and why it tastes so good.
Salento is located in the famous Colombia coffee triangle and is reached within 50 mins from Armenia's main bus terminal. There is a direct bus from Medellín to Salento three times daily offered by Flota Occidental. The bus from Medellín to Salento departs from the cities main bus terminal, takes around 7 hours with no road-works, and costs 55,000 COP. There is also a shuttle-bus running daily from Medellín to Salento (and Salento to Medellín) but is rather over-crowded and more expensive.
Getting the bus from Bogota to Salento is a bit more complicated and you will first need to go via Pereira from Bogota (around 6-8 hours) and then changing in Pereira for the frequent bus to Salento (around 45 minutes). Be sure to leave early for any bus from Bogota to Salento to ensure you do not miss the last connection in the evening. If you are heading south afterward you can get a short bus from Salento to Cali going via Armenia – but why not consider stopping in Buga for beer, waterfalls, and iguanas!
Or, if you have not had enough coffee quite yet, you could make the short 30 minute trip to the nearby Filandia in the Colombia coffee region for a less-touristy experience!