A journey to South Colombia just wouldn't be complete without a trip to the mysterious San Agustin – home of possibly the world's cutest UNESCO Site!
Located deep in the spectacular Andes Mountain ranges, at the headwaters of two of Colombia's largest and wildest rivers is the San Agustín Archaeological Park, the largest group of religious sculptures and megalithic monuments in all of South America!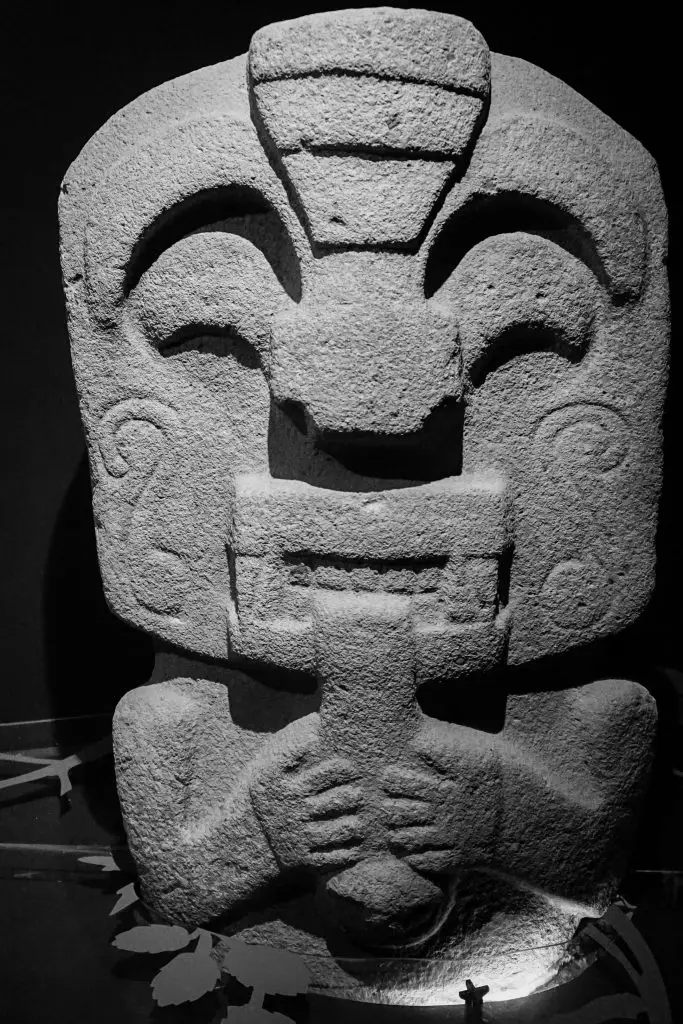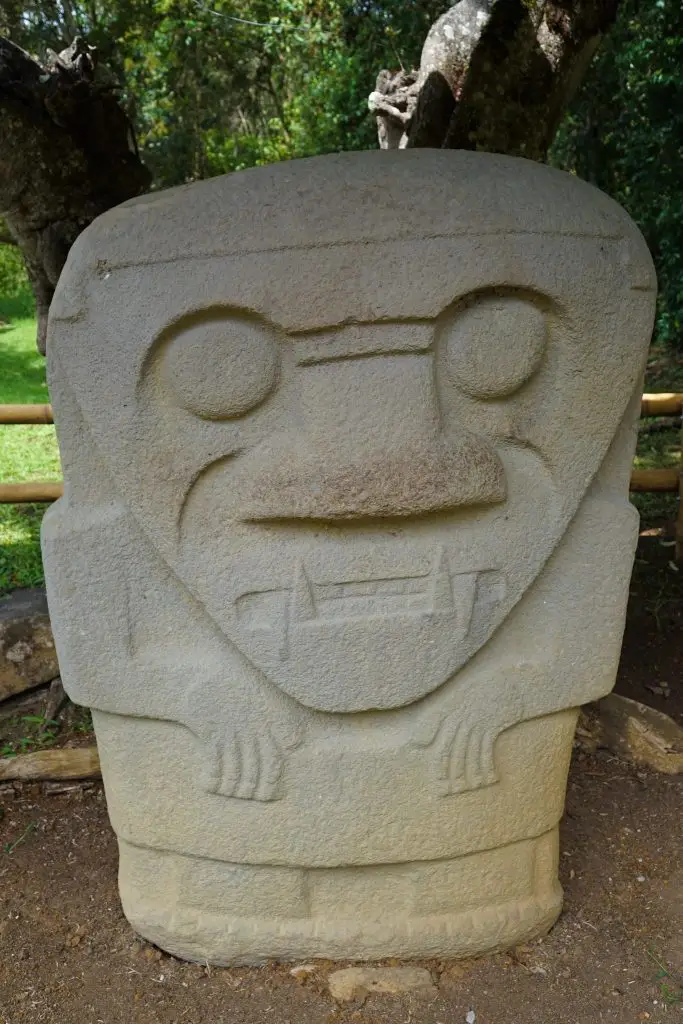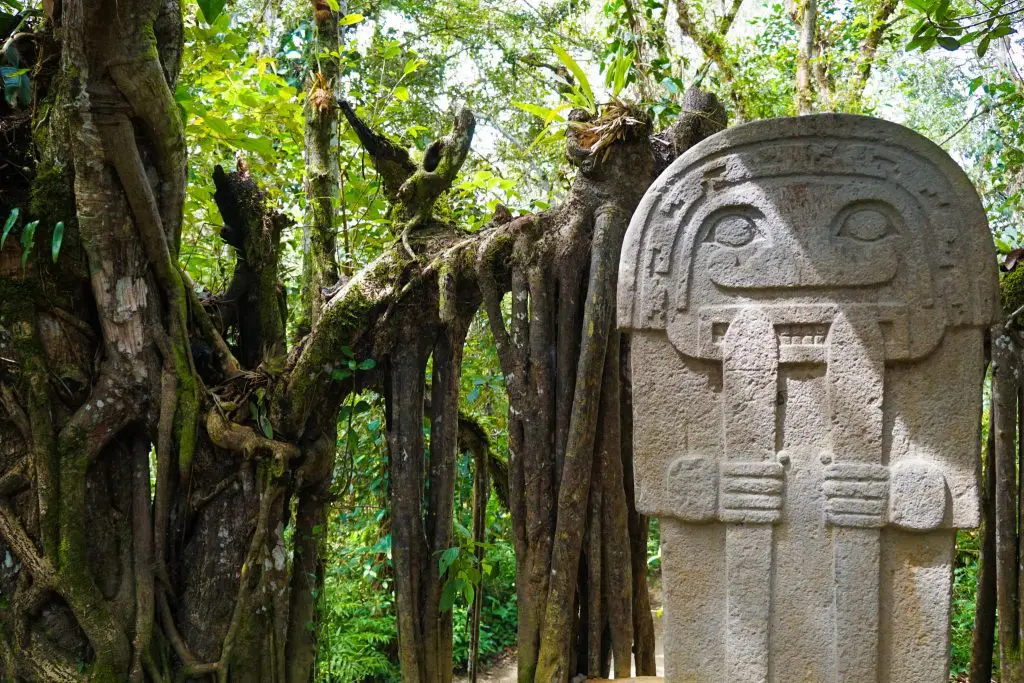 It is also one of the continents most important archaeological finds, though much of what you can see here remains a mystery and is deeply contested by researchers even today.
Around this site has been unearthed over 500 volcanic rock statues depicting gods, mythical beasts, common animals and anthropomorphic figures guarding a series of pre-Columbian megalithic tombs, perhaps used in some sort of ancient funerary rituals.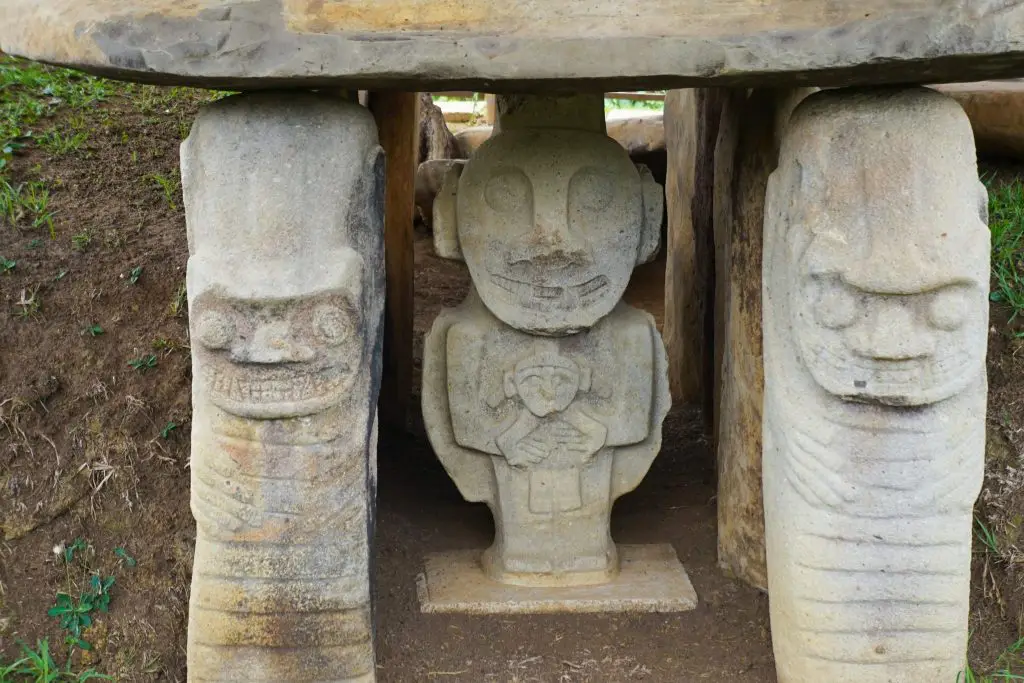 While the statues are easily the highlight of a visit you can also find here funerary monuments, burial mounds, terraces, funerary structures and the Fuente de Lavapatas site, a religious monument carved in the stone bed of a stream.
Because of this wealth of archaeological remains San Agustin was inscribed on the UNESCO World Heritage List in 1995 as it "bears a unique or exceptional testimony to a cultural tradition or to a civilization which is living or which has disappeared".
There are many UNESCO World Heritage sites in South America – but this has to be one of the most incredible (and least visited…)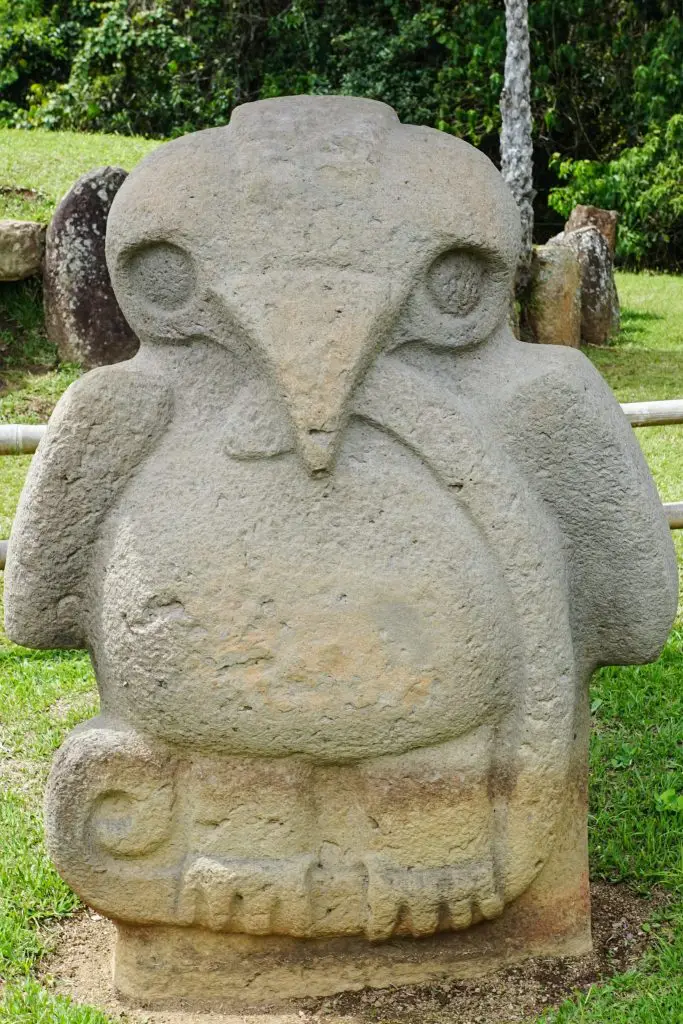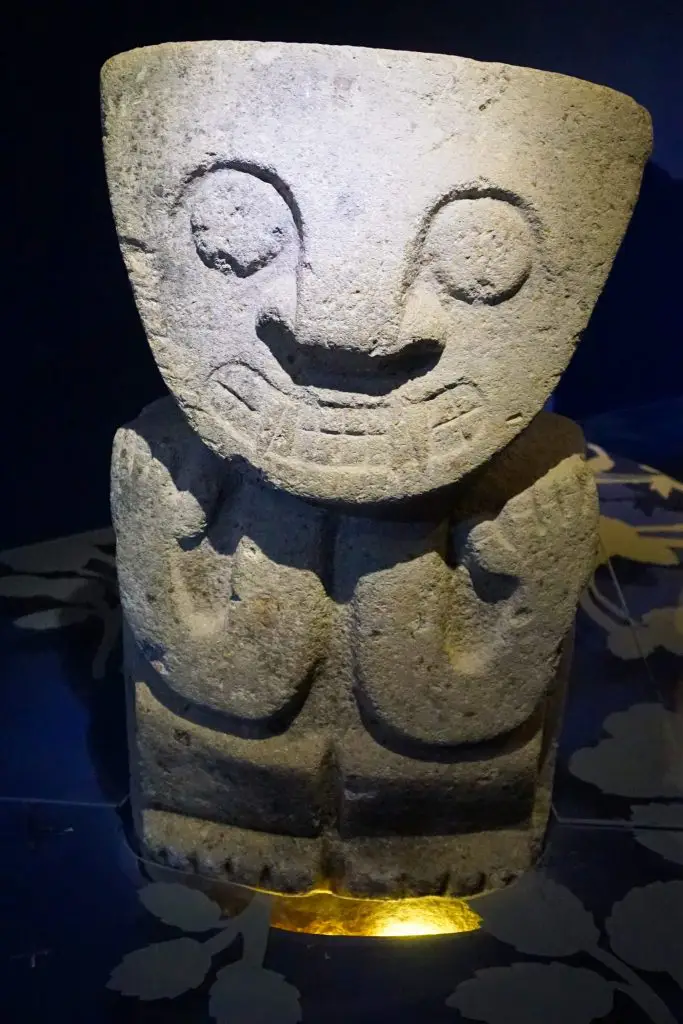 San Agustin – The World's Cutest UNESCO Site?
The works of art found here are incredibly well preserved and have been carbon-dated to between the 1-8th century B.C! For a 2,000-year-old sculpture I am entirely impressed, and the level of skill involved in their creation is just something else.
No two statues are alike and all come in various sizes and styles, ranging from realistic to abstract. Many statues are displayed in the park on a beautiful walking trail through dense forest in-situ, while others are displayed in the Museo Arqueológico.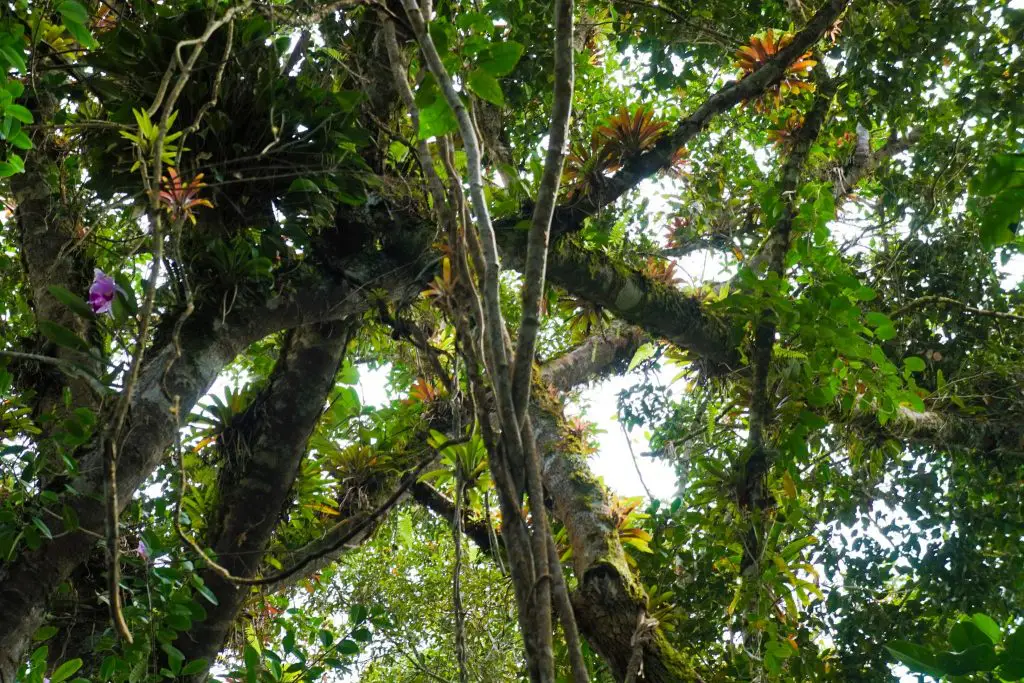 The San Agustin Museum is the best place to start your trip as it provides in-depth explanations and offers competing theories of what you will see inside the park, and best of all its both in Spanish and English!
They also have an array of smaller statues, jewellery, maps and pottery that was found in several of the tombs providing an interesting backstory to these mysterious ruins.
While you will not find any concrete answers here you can get some ideas but will be left with just as many questions like:
Who the people were that built these giant statues? Why did they build so many? What do the features mean and why did they stop?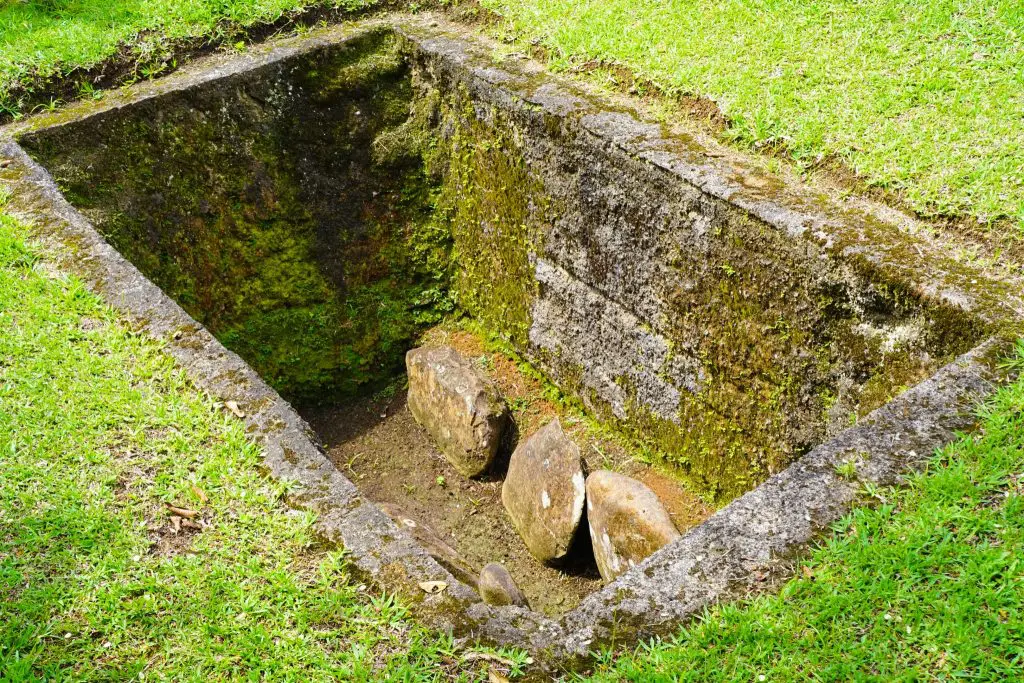 Don't be fooled by the guides which congregate around the park and museum entrance. All the signs are in English and they will only offer you their interpretation of what is on display.
They are not necessary and you will have far more fun gawking at these anthropomorphic statues without feeling rushed or without awkward small talk. After leaving the museum take your time exploring the different sites which are clearly marked on the ticket and signposted. Also be on the lookout for the Fuente de Lavapatas – it's easy to miss!
It is a carved rock-bed of a stream with various images of lizards, aquatic creatures and human figures inlaid as well as a labyrinth of swirls and smaller pools, possibly used in rituals or for their aquatic deities!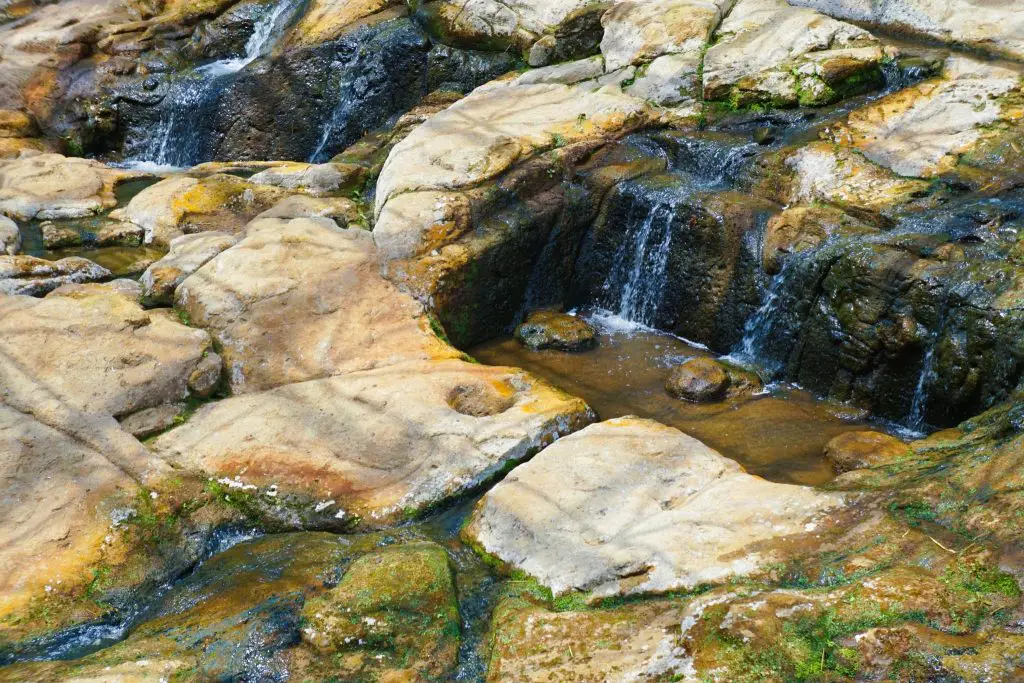 Further uphill, and past a bizarre series of souvenir shops selling gifts from behind a barbwire fence (therefore technically outside of the Park zone) is the Alto de Lavapatas.
It my not look like much but is the oldest site known in the area where you are treated to tombs guarded by statues and a panoramic vista like no other. A good place to bring a picnic and enjoy the view!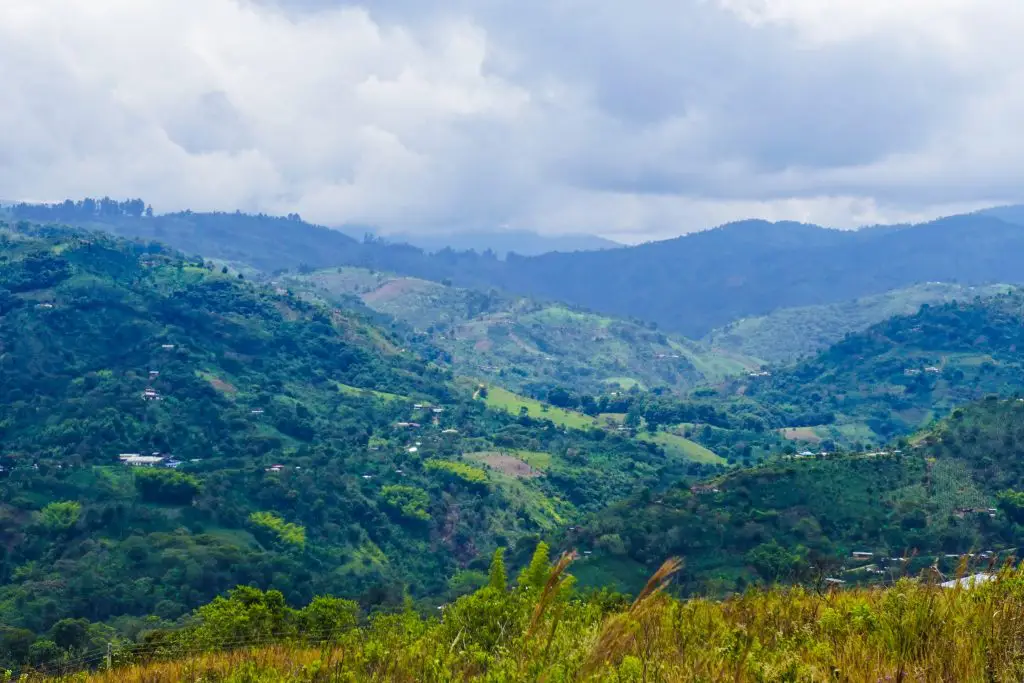 Little is known for sure about the people who inhabited the lush hills of San Agustín and they didn't have a written language to pass on information.
We don't even know their true name and are unlikely to ever find out! One thing we do know for sure is that they were obsessed with life after death and that they found the urge to carve these gorgeous pieces of monolithic artwork irresistible (the tallest of which is 7 meters!). Today their legacy extended to not only the San Agustín Archaeological Park but also to two satellite sites (entrance is included in the 2-day San Agustín entrance cost of 25,000 COP).
While the main San Agustín Archaeological Park is located 2.5 kilometers up-hill of the city, the other sites of Alto de los Ídolos and Alto de las Piedras are spread around the countryside. Indeed, Much of the entire area is a rich archaeological landscape, a sacred land and a place of pilgrimage and ancestors worship.
To this day researchers still work to unlock its mystery – One theory has it that they have so far only under covered 10% of the buried statues, ruins and tombs, so who knows what they may find in future!
500 Anthropomorphic statues splashed across a wild landscape deep in Colombia's mountain. Surely San Agustin must be the World's Cutest UNESCO Site?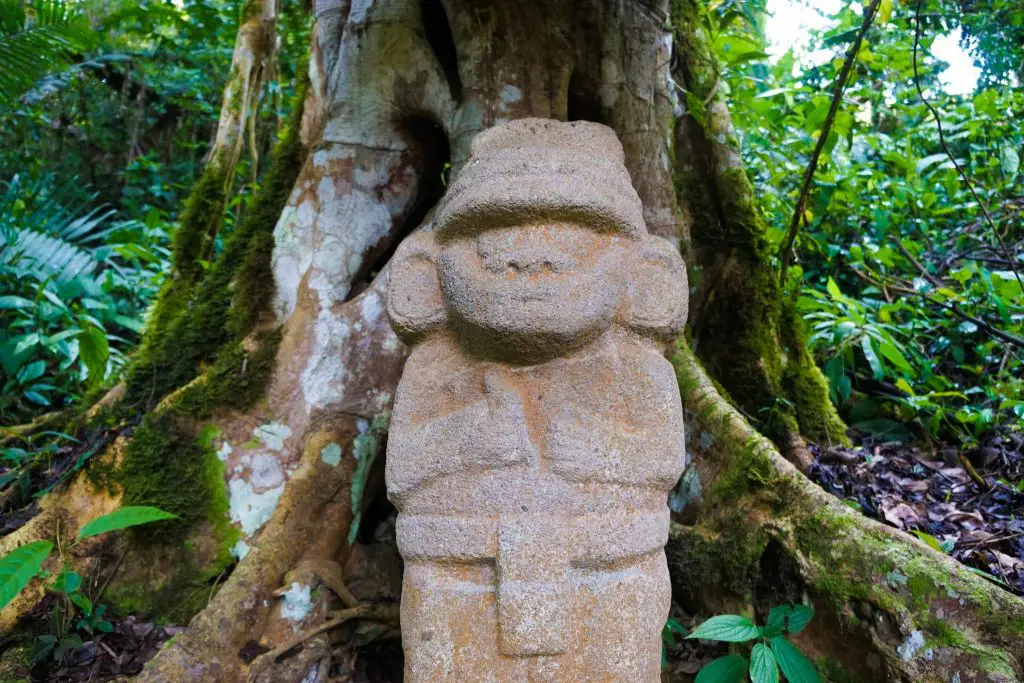 The sties of Alto de los Ídolos and Alto de las Piedras are often visited on a Jeep Tour or horseback while also exploring the natural beautify of the surrounding countryside which is full of waterfalls, rivers and canyons. No wonder these ancient people chose this area for their home…
What more could you want when you visit Colombia.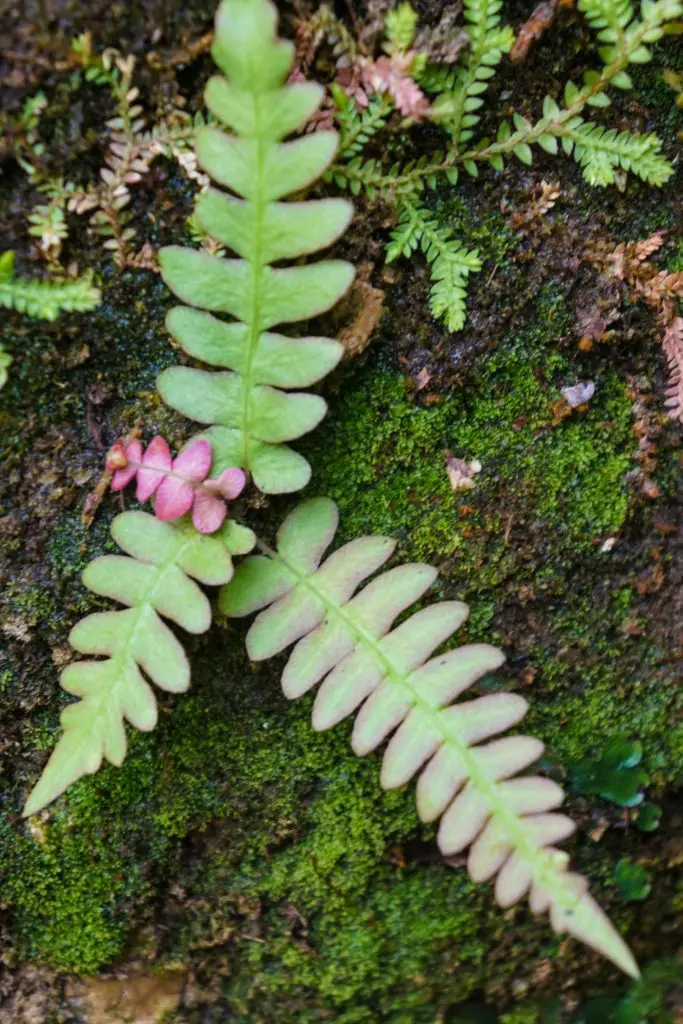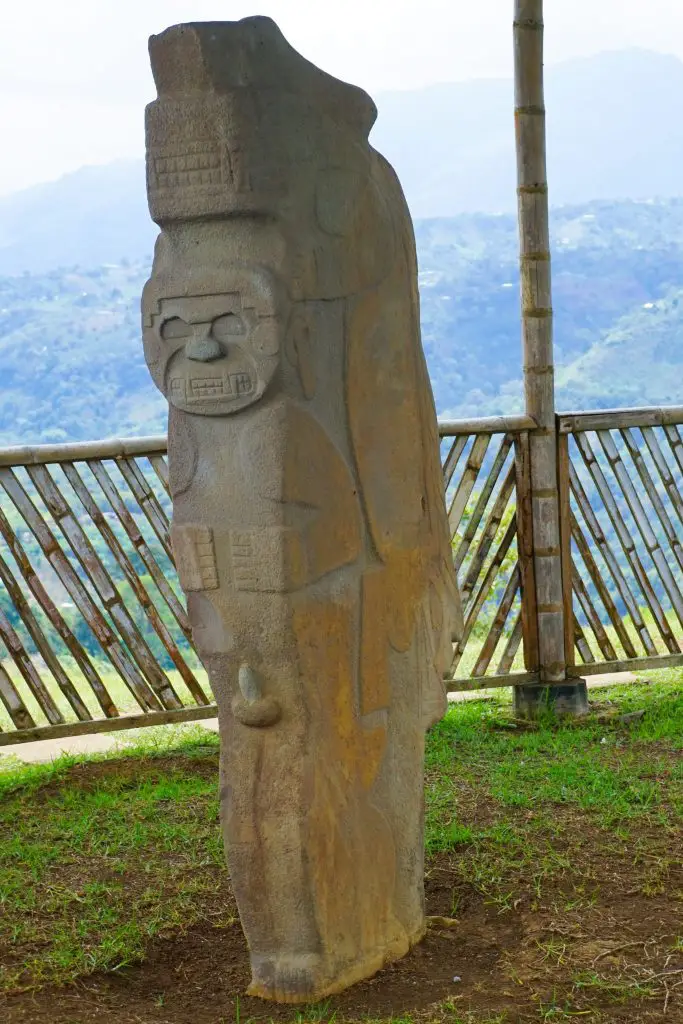 The main San Agustín Archaeological Park site can be visited in about 3-4 hours including the museum, while the other sites are best seen on a day tour. When planning a trip here it is best to allow two full days, but if you can only do one then I would recommend the main Park site!
The collections of statues are not only archaeologically significant as they provide insight into the creativity and imagination of this Northern Andean pre-Columbian culture, but also they are completely adorable and like nothing else you have seen before.
History buff or not, these statues will keep you snap happy for sure as well as the beautiful natural setting and extensive vistas of the surrounding valley.
---
If you are in the area, you might also like to check out:
---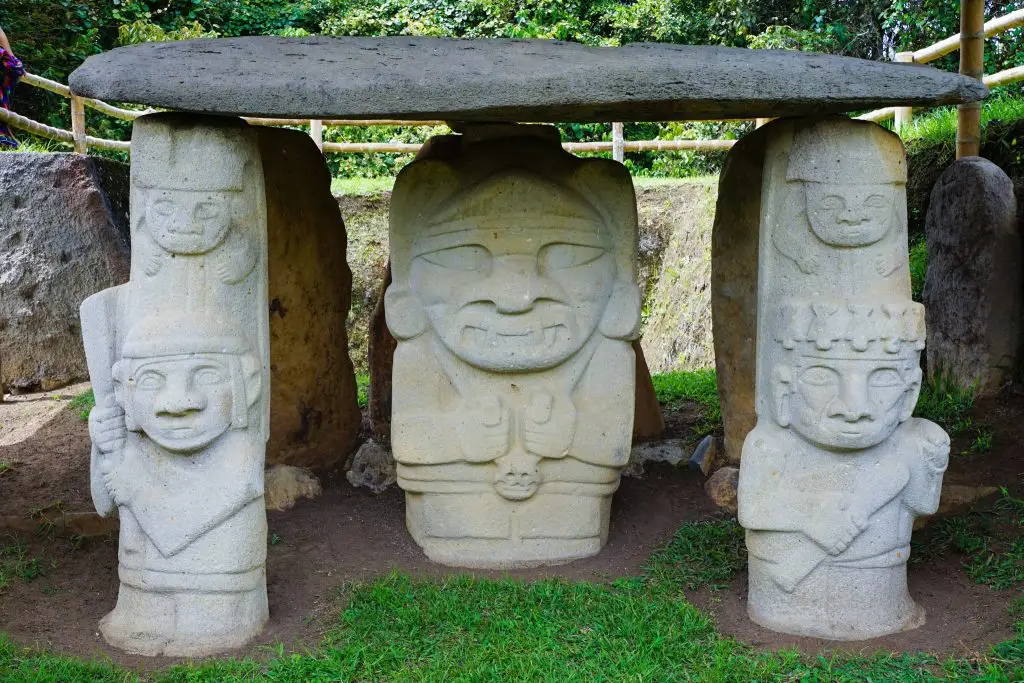 How To Get To The San Agustin Archaeological Park in Colombia
The ruins of San Agustin are not easy to get to, but then again the best things rarely are. If coming from the North there are direct daily buses (12 hours) from Bogota or coming from Popayan there are mini-vans departing from the main terminal every 1-2 hours during the day (4 hours).
Bus companies running this route are Cotranshuila, Cotranslaboyana and Coomotor – I prefer Coomotor, but just go with the best timing for you!
Be prepared for a bumpy ride as much of the road is unpaved and delays are common. We broke down multiple times for a total of 2.5 hours and had 2 military checkpoints along the way, which involved a very thorough frisk for the men!
Or if you are in a group Popayan Tours (who we went on a awesome bike riding trip with!) can offer custom transport including San Agustin and Tierradentro, a nearby ruin not to be missed!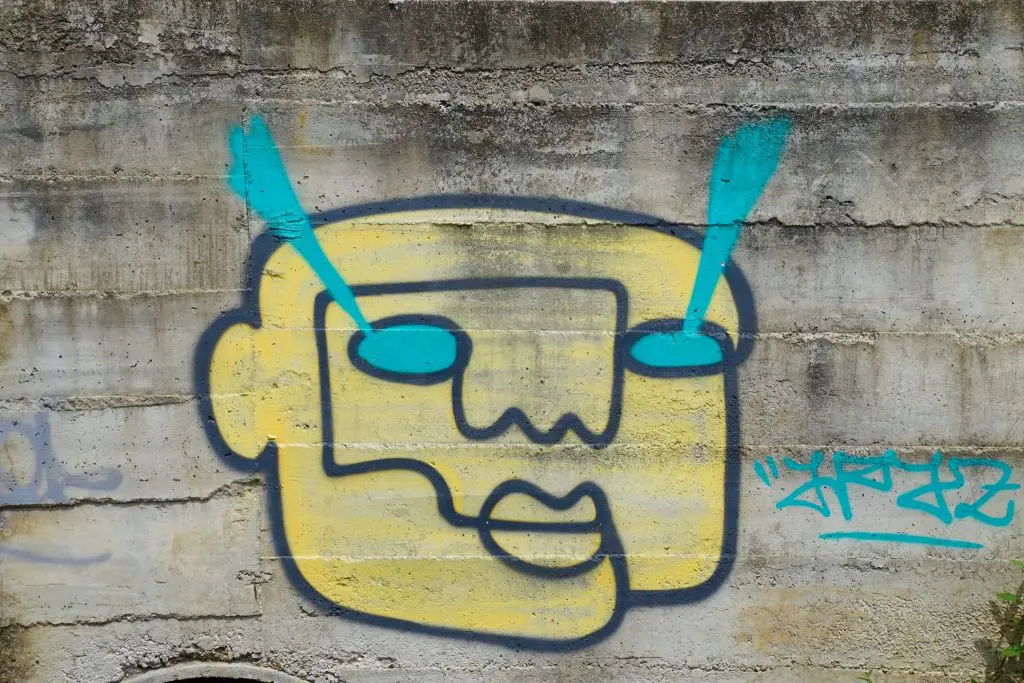 Getting From San Agustin Archaeological Park To Tierradentro
Tierradentro is the other famous ruins in the area, and also another UNESCO World Heritage site. The two can easily be combined in a loop trip from Popayan and are completely different from each other.
Tierradentro offers complete isolation and is very un-touristy. A series of underground tombs and paintings splashed across a gorgeous mountain valley. This is also not to be missed!
To get here leave at 6 am from San Agustin via bus to Garzon. Transfer to a waiting jeep/ pick-up truck to La Plata where you again can transfer to Tierradentro or the town of San Andres.
Don't forget to bring in all the cash you need as there are no cards accepted or ATM's.
Staying Connected While Travelling
In today's increasingly connected world, staying online while traveling has become essential for a seamless experience. That's where eSIMs come into play, revolutionizing the way we access mobile networks during our global adventures. Say goodbye to hunting down local SIM cards at the airport; eSIMs provide instant activation the moment you land, sparing you the fortune usually spent on international roaming and allowing you to genuinely travel like a local (without getting hopelessly lost!).
With eSIMs, tasks like restaurant recommendations and reservations, up-to-the-minute public transport instructions, checking opening hours, and accessing further information become a breeze. And, of course, sharing your journey on social media is easier than ever. To stay connected wherever you roam, consider using either Airalo or Holafly. Airalo boasts the most extensive range of destinations worldwide, offering smaller data bundles tailored to your needs, while Holafly provides unlimited data packages and fantastic EU data deals.
So why wait? Embrace the future of travel connectivity with eSIMs and make your next journey effortlessly smooth.
Further Things To Consider Before Any Adventure
Now you're all set and prepared to explore our big wide world, why not sort out everything else out all in one go? If necessary for your travel plans make sure you have brought proper travel insurance, protected your privacy by getting a secure VPN, compared all the top hotel booking sites to find just what you're after, reserved an unbeatable rental car price and - of course - booked the best flight deals!
Or maybe just forget it all and go for a last-minute cruise or effortless tour instead?
Many budget travelers (including me) indulge in worldwide airport lounge access, so we can experience luxury while still slumming it in economy. Naturally, we would never leave home without a more general travel guide since we couldn't possibly cover everything here!
Just add an adventurous attitude and plenty of smiles - they go a long way - and that about covers it all! Now go out, find your own path and don't forget to share your best inspiration stories with me on Facebook, Twitter, and Instagram...I'd love to hear from you!