Young, old, male, female, we all love 007. He's charming, suave, hunky and, man, is he well-traveled! You'll find amazing James Bond film locations all over the world and they make for great travel destinations.
Why? Well, if they're in such a huge movie it's guaranteed that they're stunning places to see. They're spectacular, often unusual and you can role-play that you're James Bond (or his date… whatever floats your boat, seriously!).
So let's have a look at some of the most iconic James Bond film locations to help you plan your next trip.
Skyfall, Scotland – Skyfall
Those epic final scenes of Bond's 2012 adventure take place in the atmospheric valley of Glencoe where his childhood home, the Skyfall estate, is located. Bond and M take their final stand against a former agent turned bad as the mist creeps across the Scottish landscape.
We won't give away any spoilers (although seriously, haven't you seen it yet?) but we will highlight how pivotal this stunning location is in the 007 tale. It's a must-visit for any true Bond fan.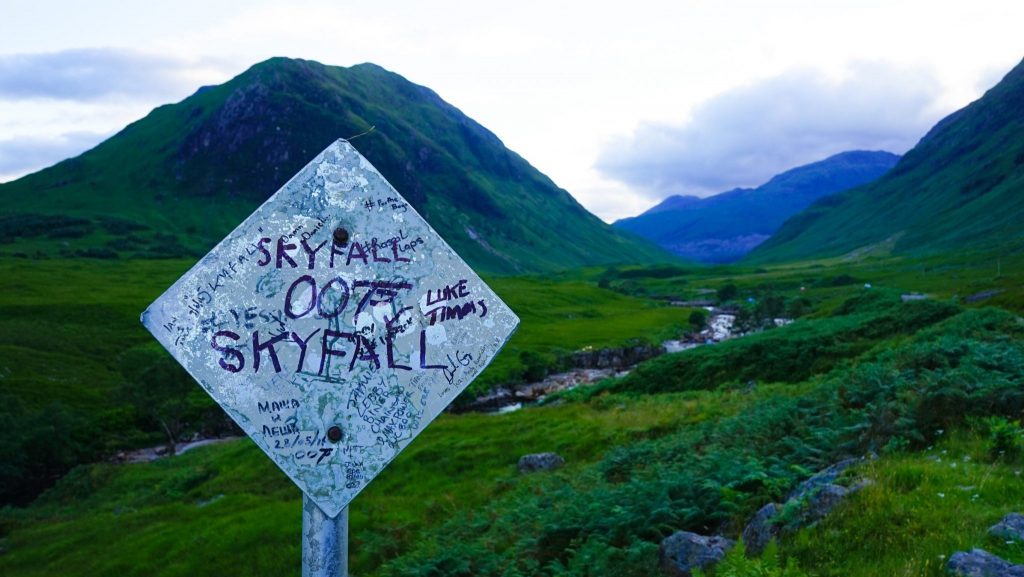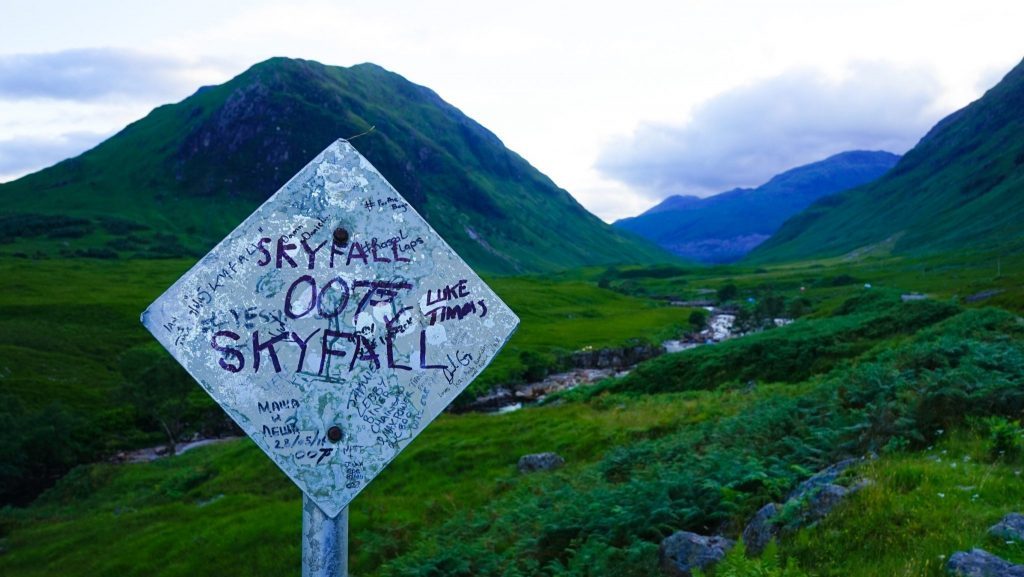 Zócalo Mexico City, Mexico – Spectre
Mexico City's main square is the venue for another dramatic chase scene opening Spectre. This finds 007 following his own path (as always!) to thwart a terrorist plot on Day of the Dead. Hot on the heels of danger, he weaves around the crowds in this enormous square.
You can see glimpses of the spectacular architecture of the buildings surrounding Zócalo, including the Catedral and the Palacio Nacional. There's history all around as one of the best Bond opening sequences unfolds, and this scene only scratches the surface of how truly majestic Mexico City is…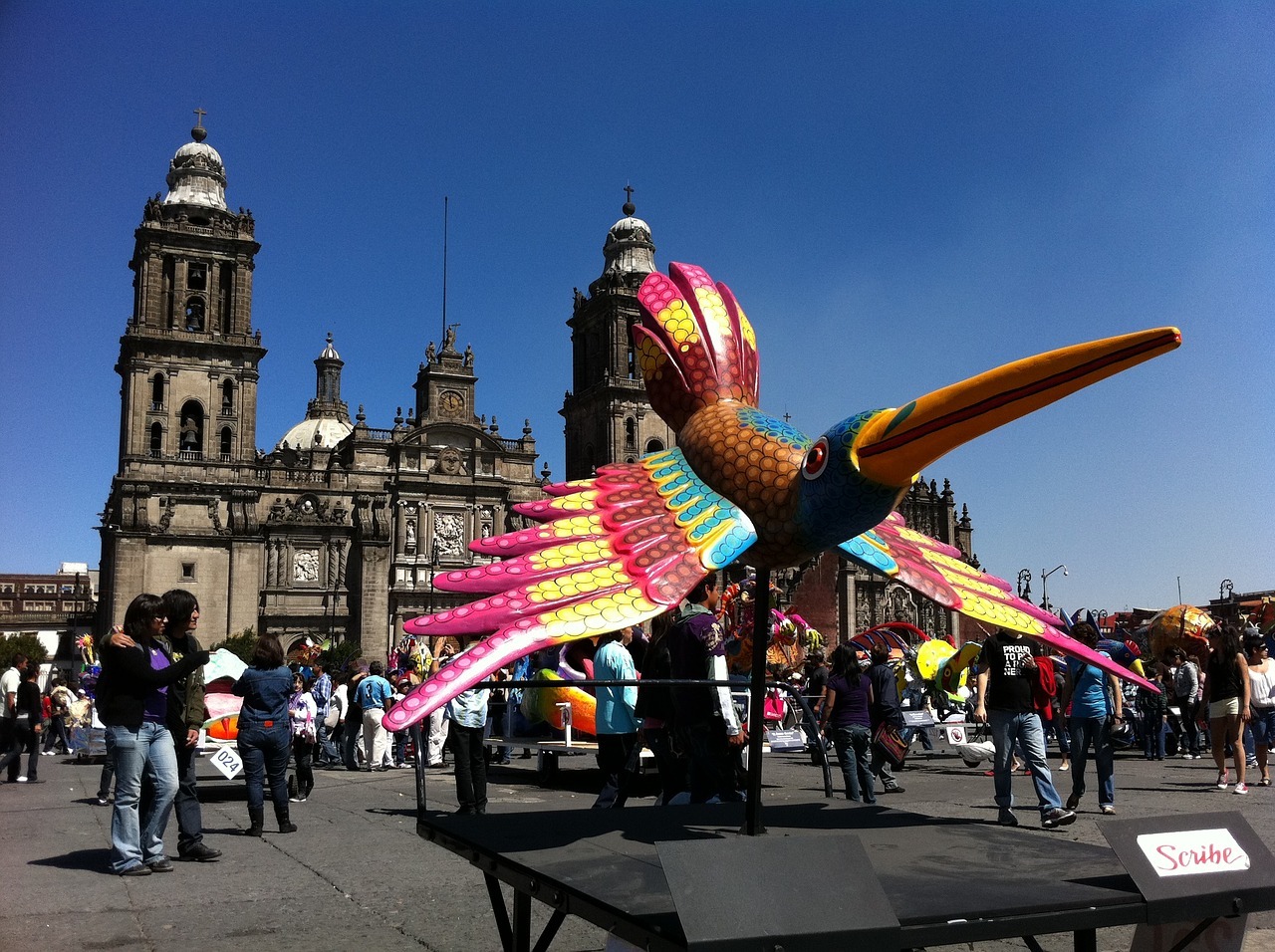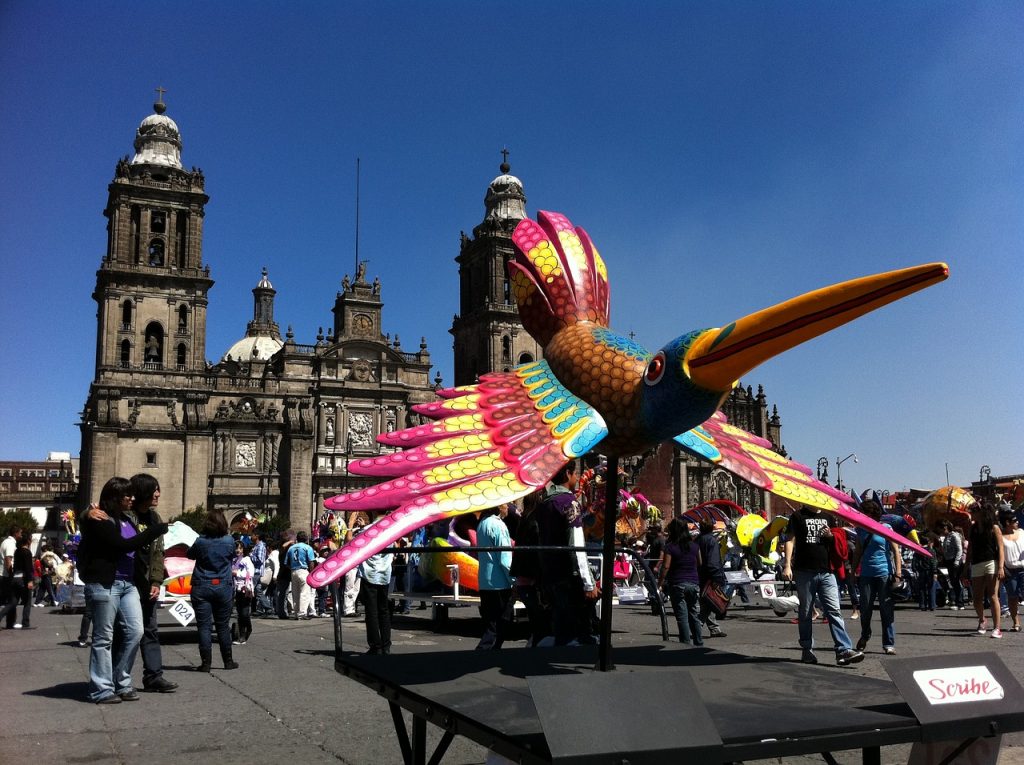 Piazza San Marco Venice, Italy – Casino Royale
Casino Royale was the first in the 'rebooted' stage of the Bond films and has a special place in our hearts for showing a less experienced but still super-cool 007. It also shows off one of our favorite cities – Venice – in its powerful second half.
It is in the huge Piazza San Marco that Bond realizes his lover has betrayed him; from this wide-open space he sets off to follow her to find out the truth, weaving in among the stunning palazzos surrounding the square. Venice is a truly spectacular city, you almost can't believe it's real; the James Bond aspect is only part of it!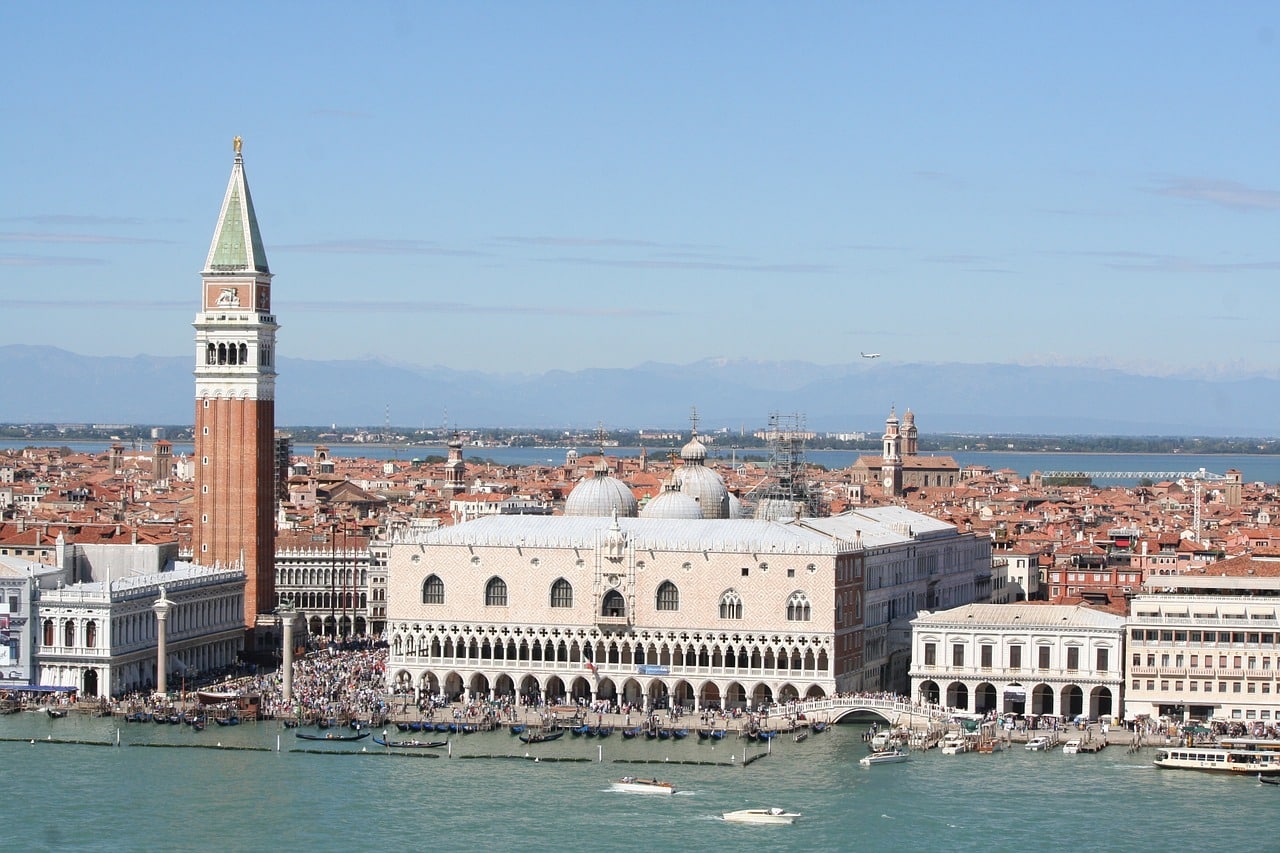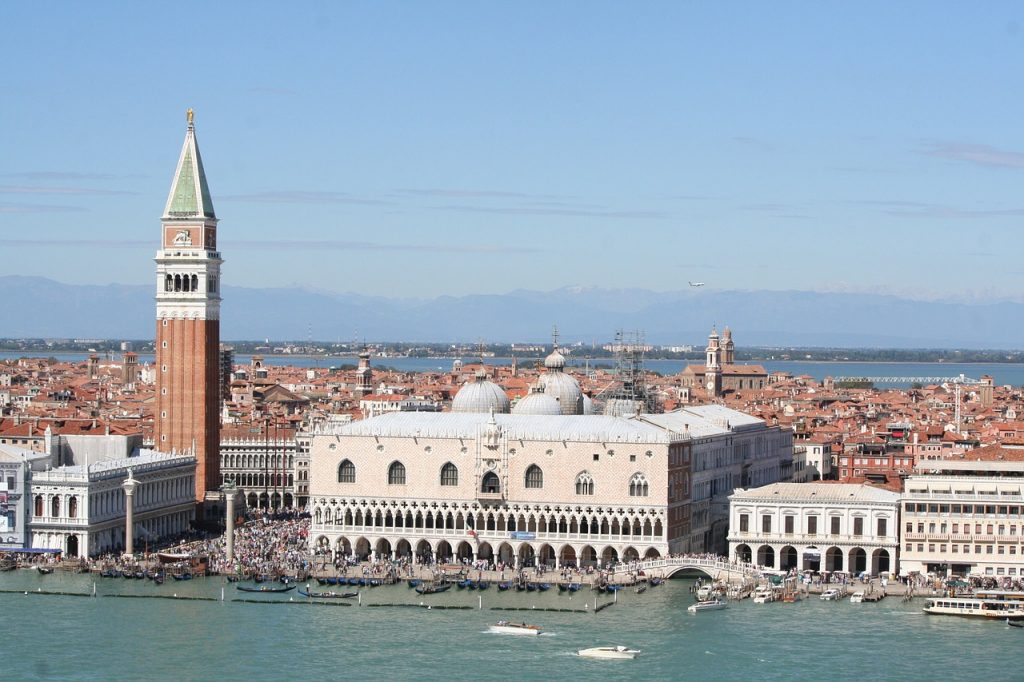 Jökulsárlón, Iceland – Die Another Day
It's the otherworldly quality of this huge glacial lake that makes it one of the most memorable James Bond film locations. While 007 manages to conduct a car chase in an Aston Martin across the frozen surface, usually the lagoon is water with a few icebergs floating around in it.
Even without a frozen surface, it's still a stunning place to visit as the ice shimmers in the sunlight and shapes and colours change all around you. There might not be any high-speed car chases but you'll still never forget the sight!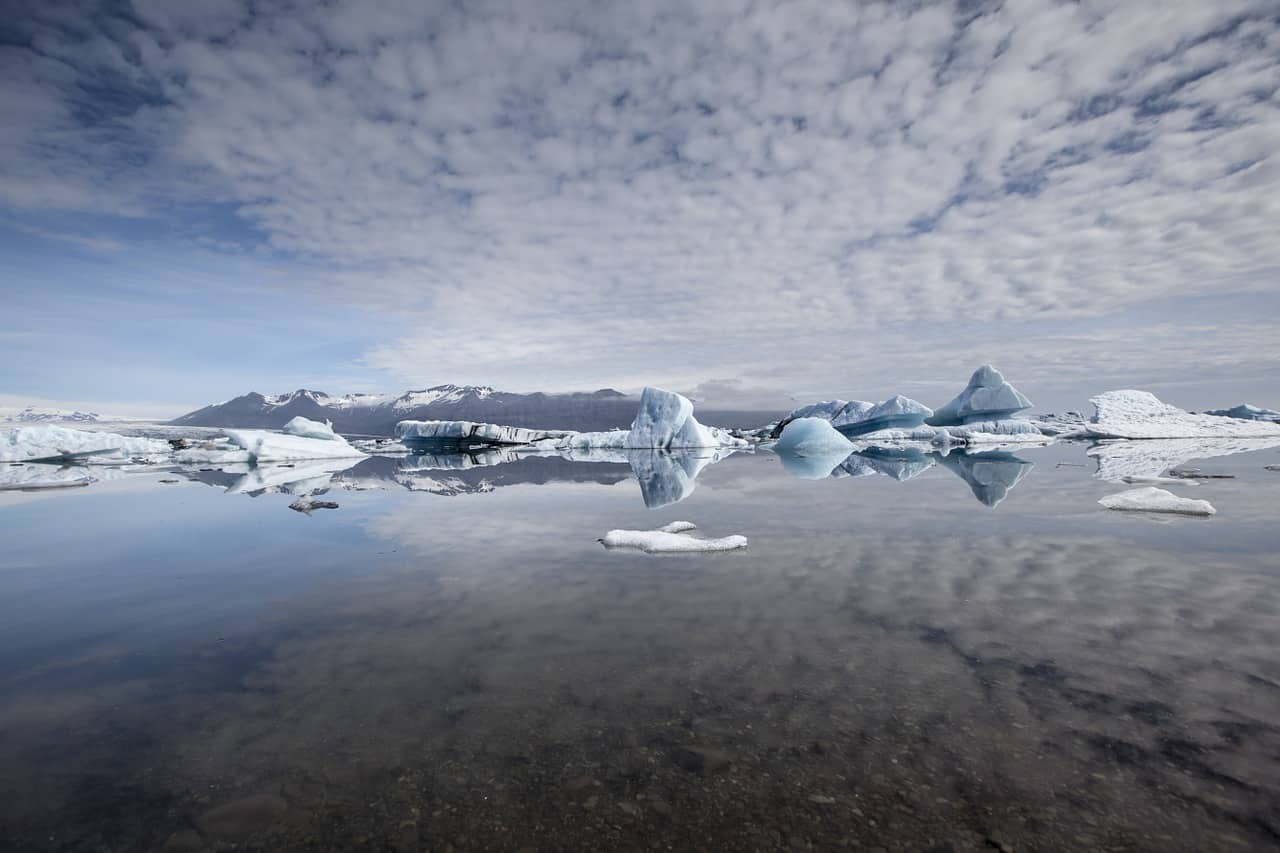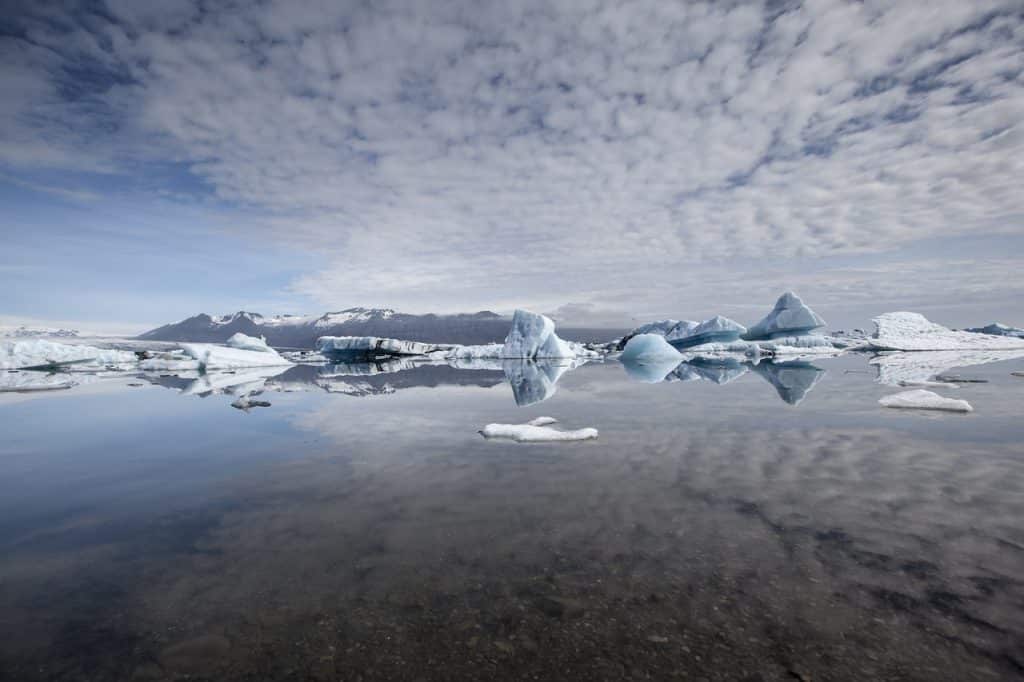 All Over London, England – Almost every film, particularly Skyfall, Spectre and The World is Not Enough  
Unsurprisingly, given that it's his hometown, there are several James Bond film locations in London. Usually, we just see him being told off by M in the M16 headquarters but in some memorable scenes, there's a lot more of London.
Think about The World is Not Enough when he chases an assassin along the Thames River or the helicopter crashing into Westminster Bridge in Spectre. It's pretty epic stuff, although we'd hope your trip to London is less destruction and more sightseeing!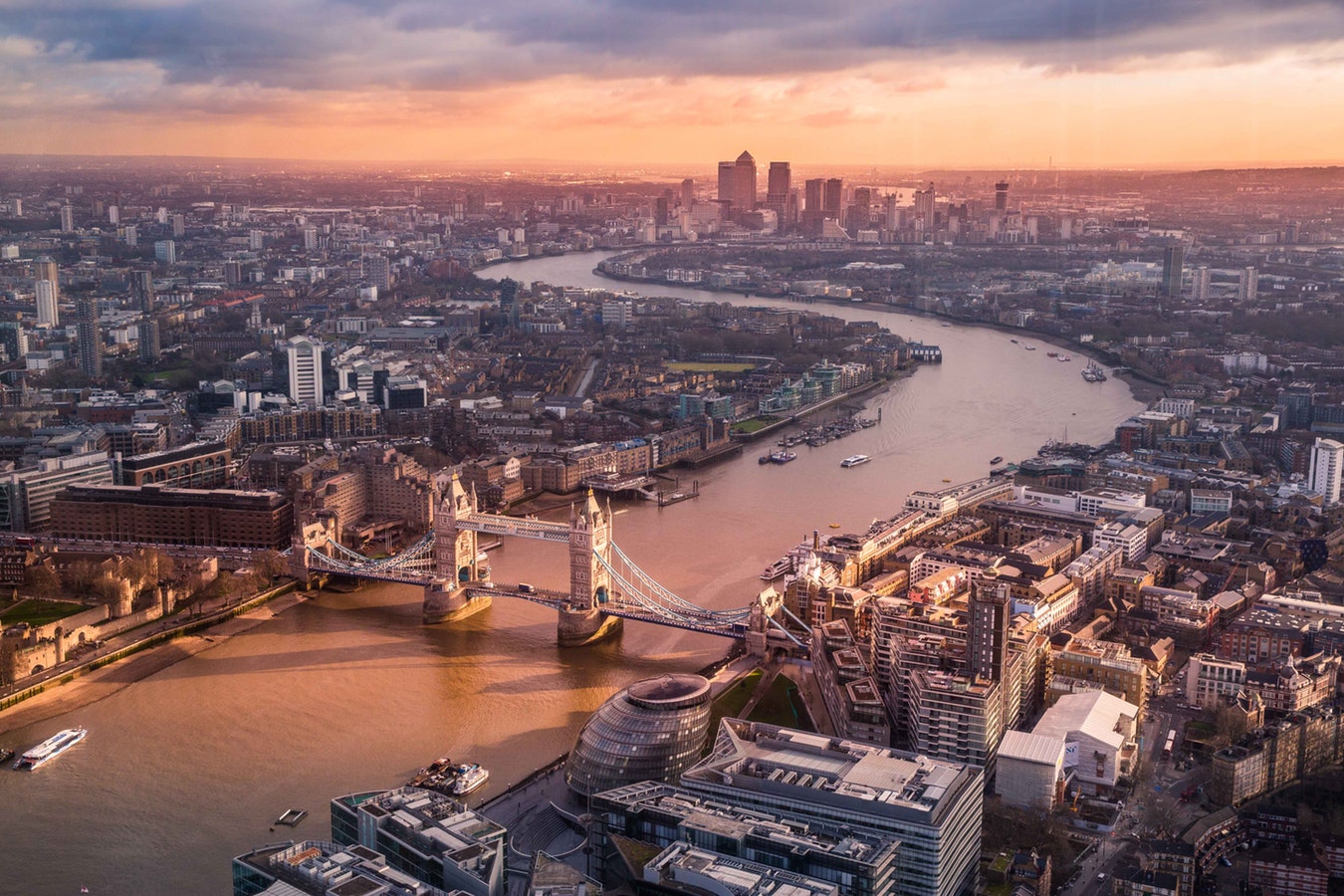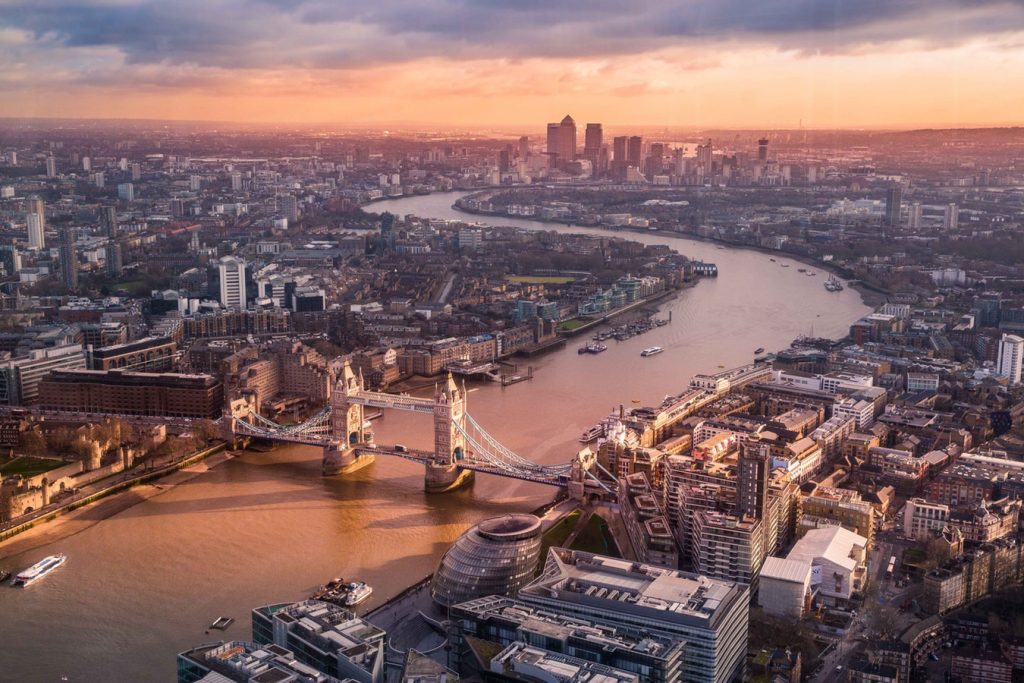 Grand Bazaar Istanbul, Turkey – Skyfall
Skyfall might poignantly end at its eponymous location, but it begins with a classic 007 chase scene through the intricate corridors of Istanbul's Grand Bazaar. Apparently Ian Fleming's favorite city, Istanbul is one of the most iconic James Bond film locations.
In this film, motorcycles pelt around the bustling market, even making it up onto the rooftops above the many stalls (Istanbul locals were surprisingly chill about this disruption!). Without all this action it's still a fascinating place to visit, with intriguing things on sale around every corner and history seeping from every lane.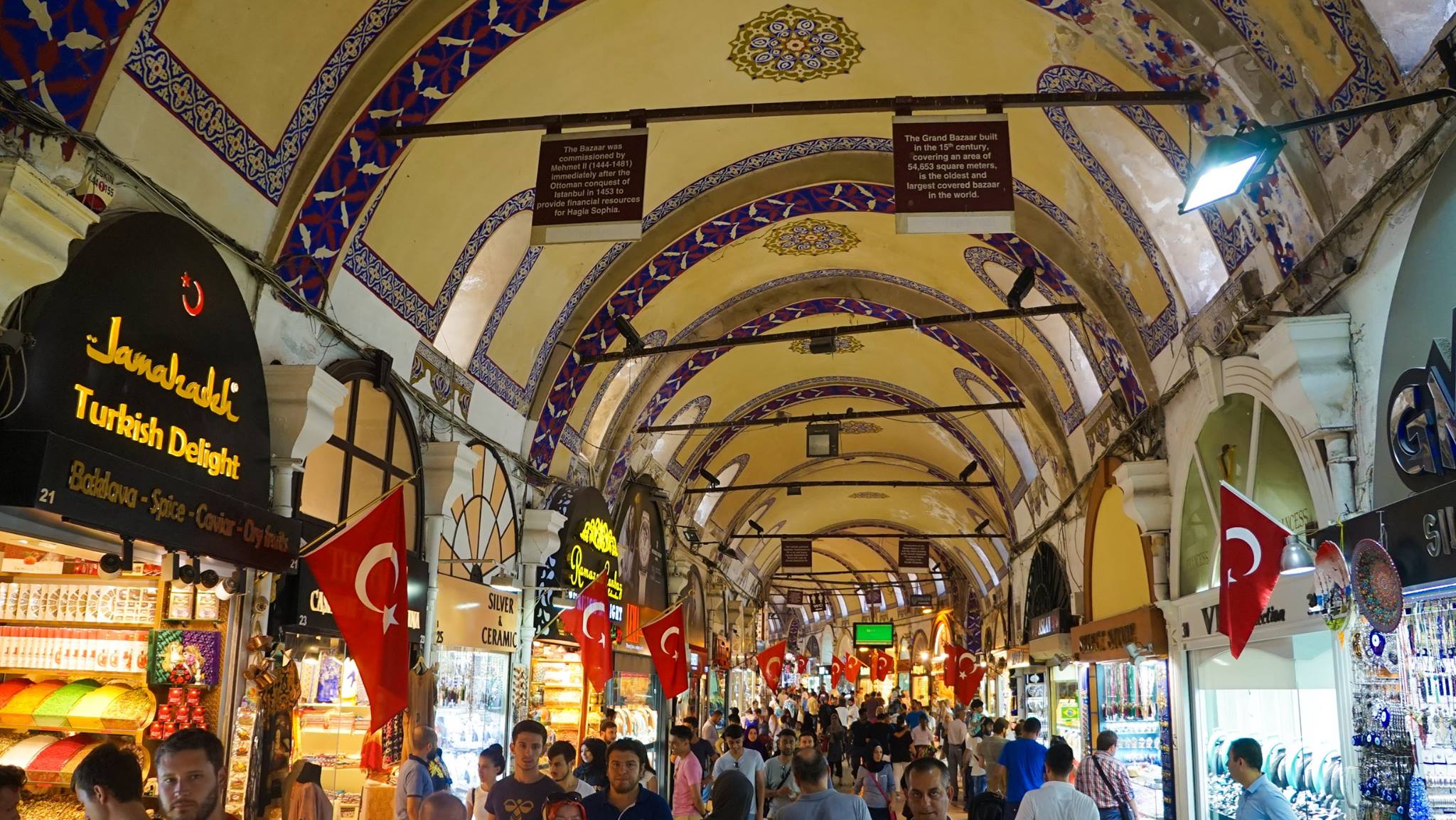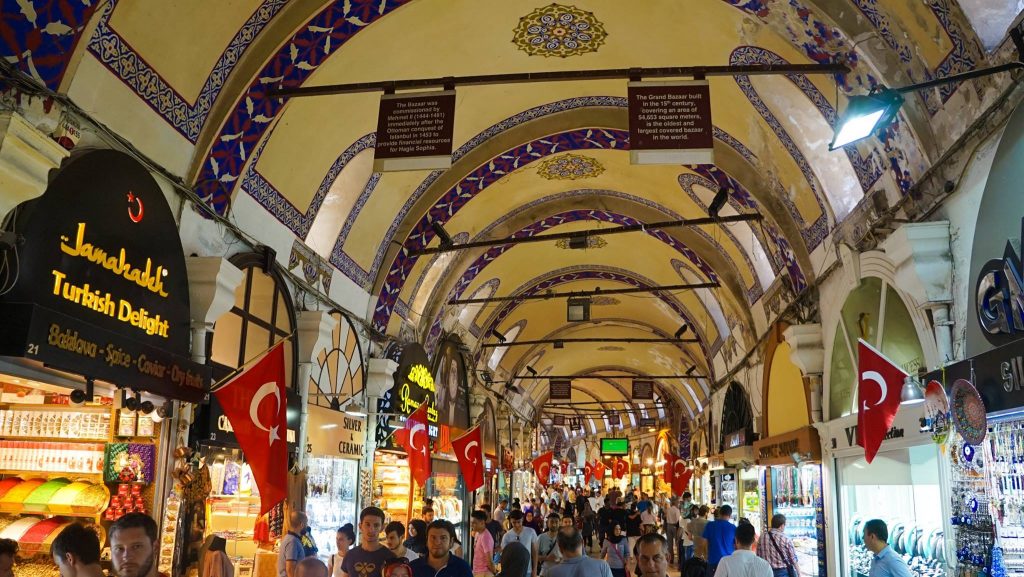 Guggenheim Museum Bilbao, Spain – The World is Not Enough
There are few things better than exploring a contemporary museum filled with cool art, unless one of those things is a museum with 007 stunts going on in and around it! The world-famous Guggenheim Museum in Bilbao, this titanium-plated building served as the opening teaser for Pierce Brosnan's The World is Not Enough.
Set along the river in central Bilbao, this is worth visiting as much for Frank Gehry's stunning architecture as it is for the innovative exhibitions and collections inside.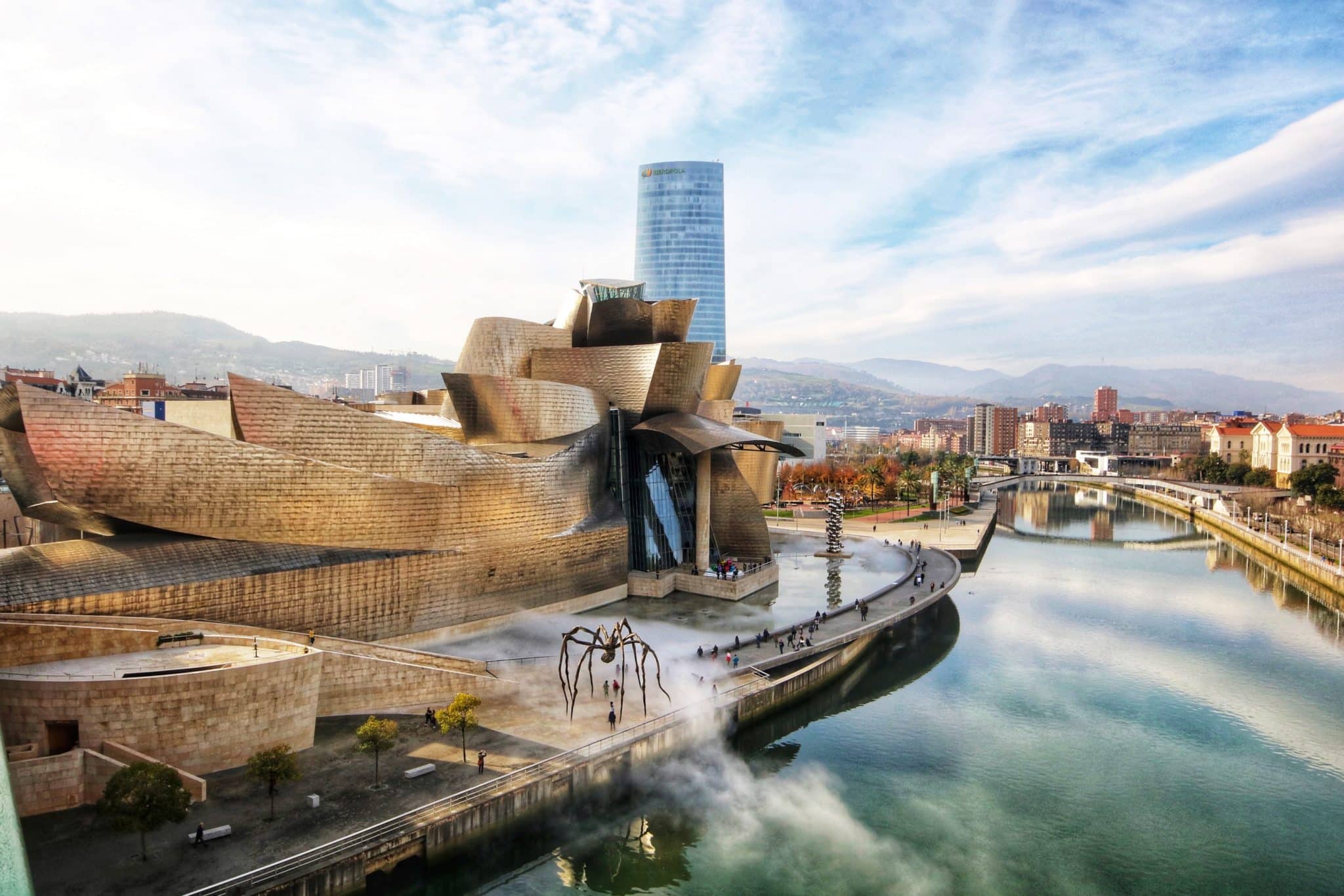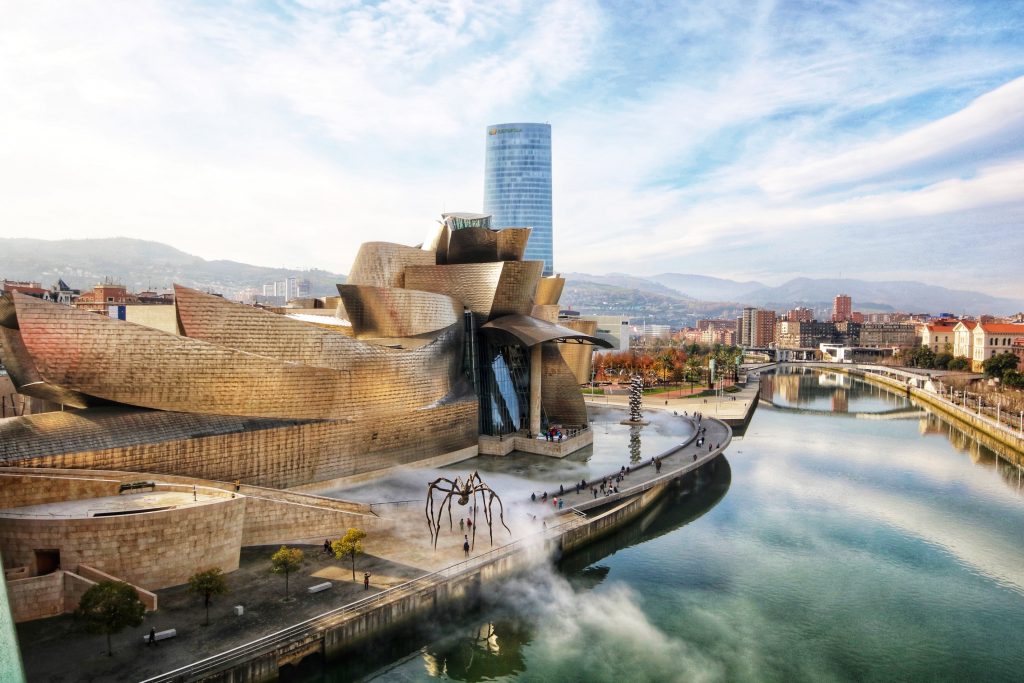 Casino de Monte Carlo, Monaco – GoldenEye
GoldenEye might start in the USSR but the action quickly shifts to the picturesque hills above the Casino de Monte Carlo in Monaco, before 007 heads inside to share a drink and a gamble with a mysterious woman.
This gambling and entertainment complex in the world's second smallest country is always buzzing with life as expensive cars pull up at the ornate façade. Sure, it's a bit pricey inside but you can enjoy the view from outside with a coffee in the square.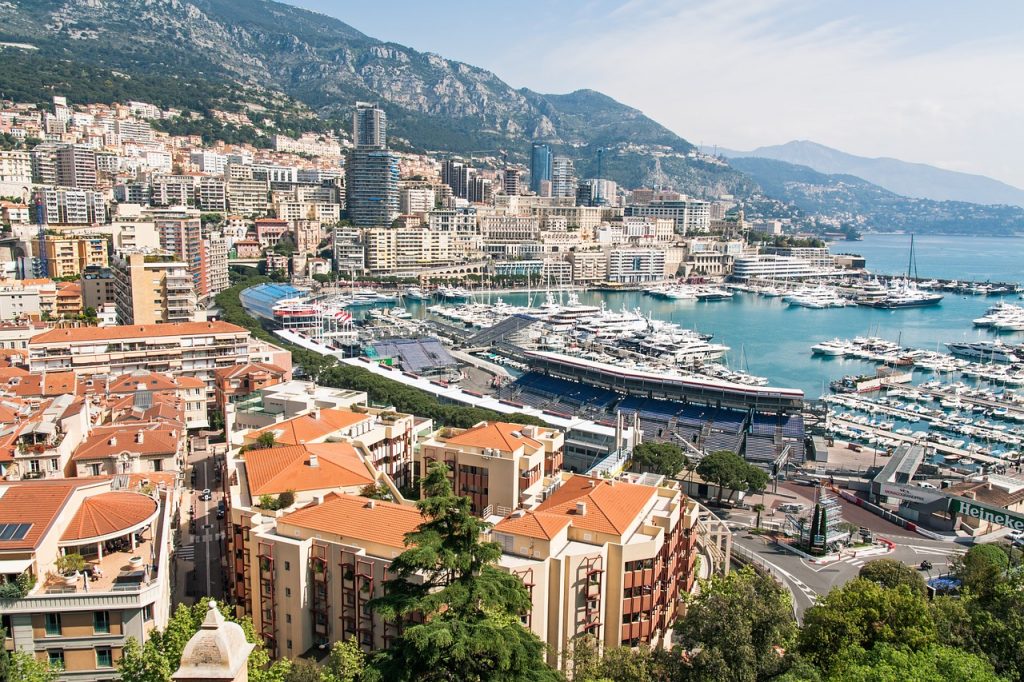 Seven Mile Bridge Florida, USA – Licence to Kill
Part of the Overseas Highway connecting the Florida Keys, the Seven Mile Bridge was the setting for the epic chase scene that opens Timothy Dalton's last outing as 007. With views over the surrounding ocean and an incredible sense of freedom, the Seven Mile Bridge is a vital part of any US road trip.
Obviously, we would not recommend trying to recreate the part where Bond lassos a drug lord's plane from a helicopter in pursuit!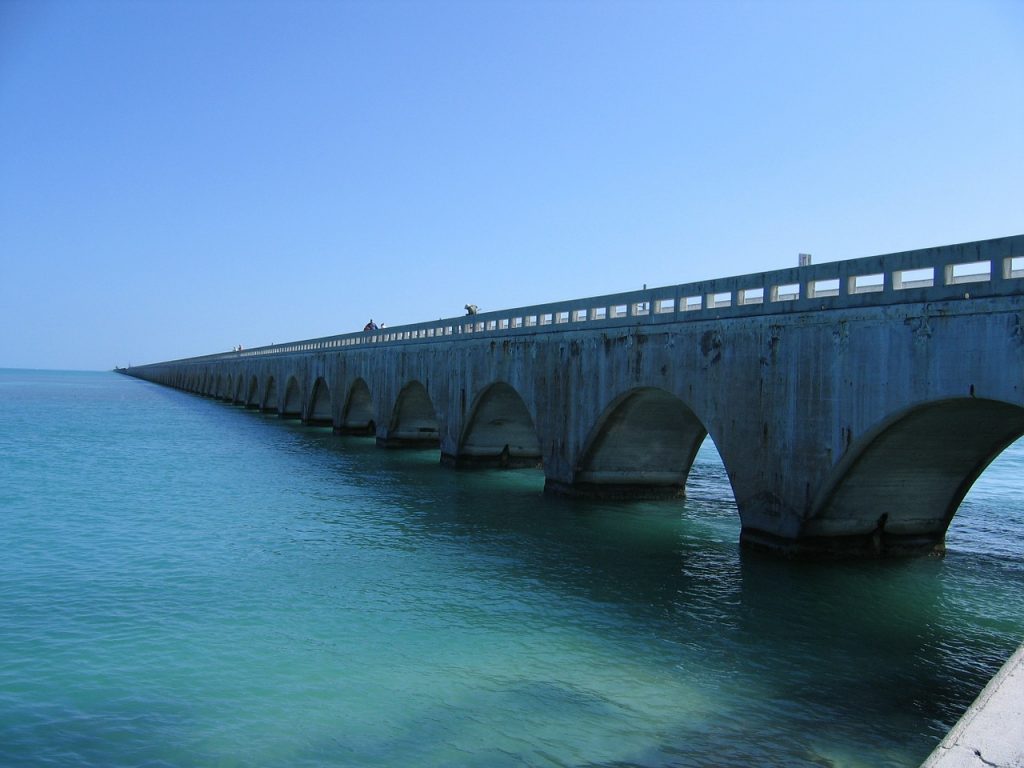 Schönbrunn Palace in Vienna, Austria – The Living Daylights
OK, this is one of the rare James Bond film locations that doesn't involve an action sequence! The baroque Schönbrunn Palace is actually the backdrop in a romance montage as 007 puts the moves on an attractive cellist. They ride a horse and carriage through the vast grounds and enjoy orchestral music.
This is Vienna's most popular tourist destination and when you get there, you can see why Bond picked it to impress the girl – 1441 elaborate rooms, landscaped gardens and history and romance abound!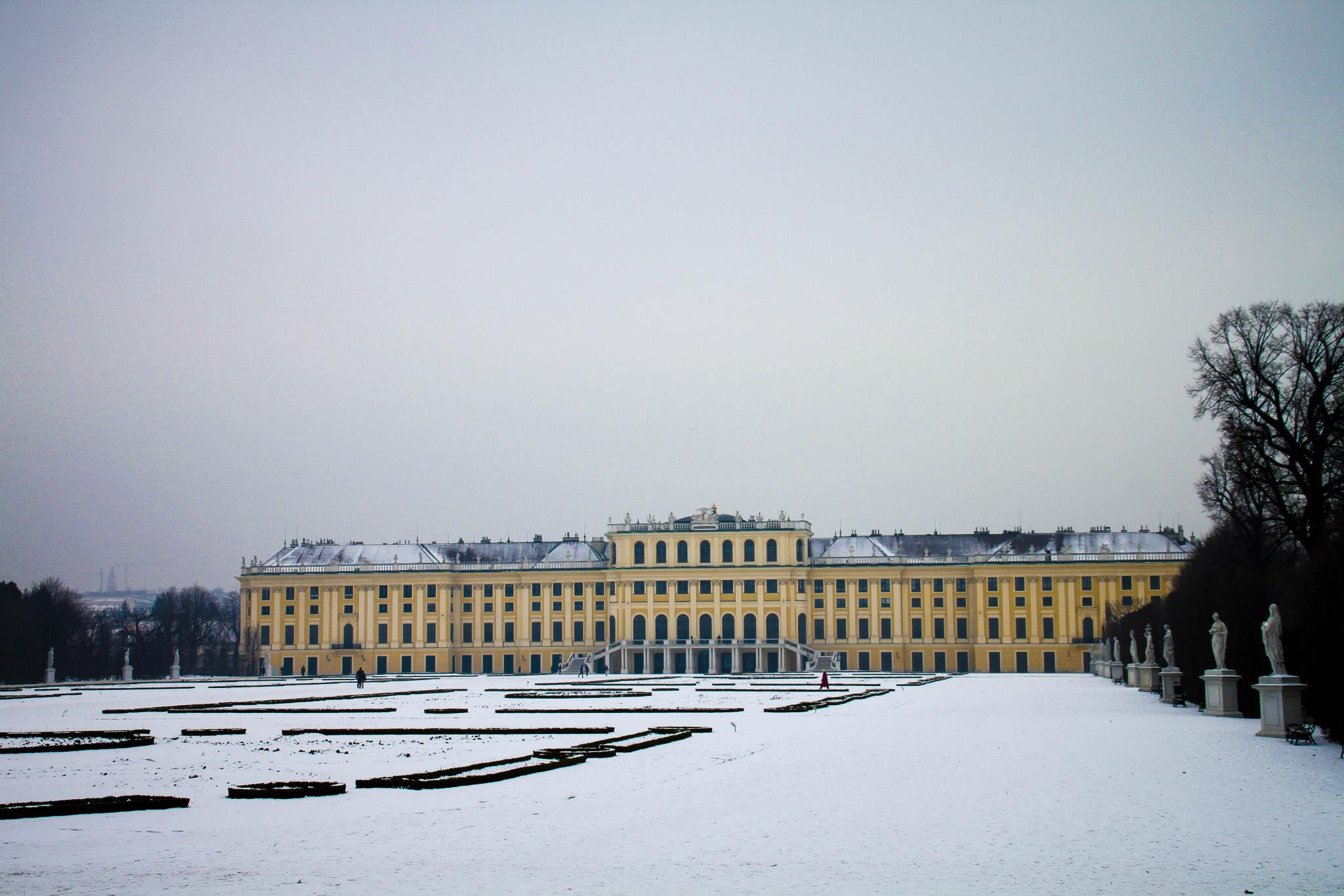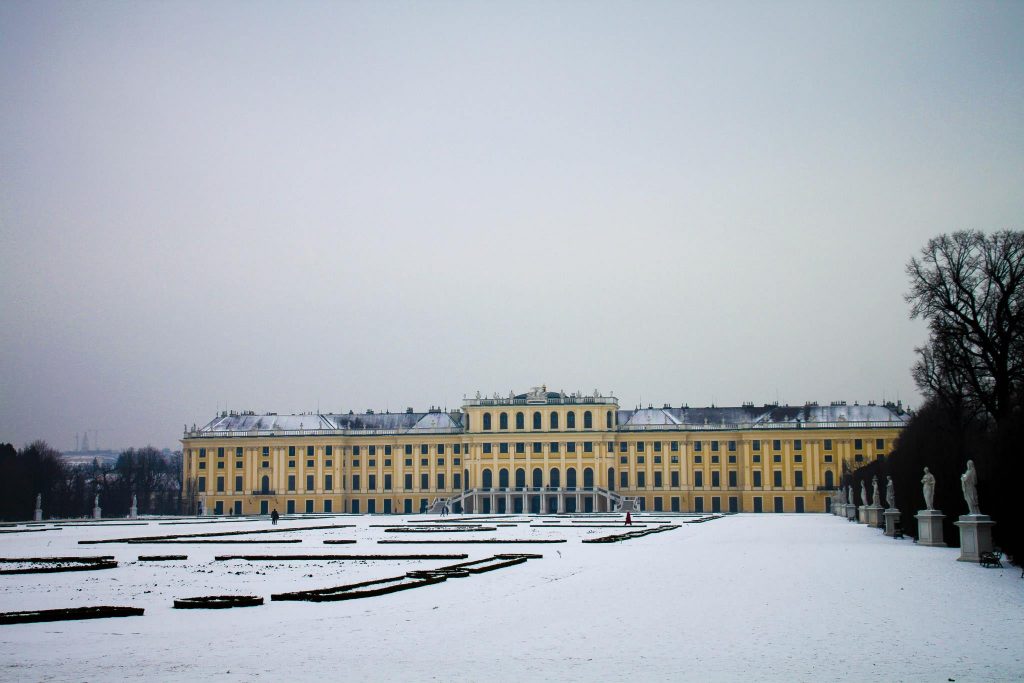 Sugarloaf Mountain, Brazil – Moonraker
Sugarloaf Mountain soars over the bay of Rio de Janeiro and the panoramic views from the top are nothing short of breathtaking. Unless you're an experienced rock climber you have to take a cable car to the peak. It's on this cable car that famous Bond villain Jaws attacked 007.
It's one of the most memorable James Bond film locations for the striking backdrop and stomach-churning fight halfway up the cable – definitely worth seeing in person!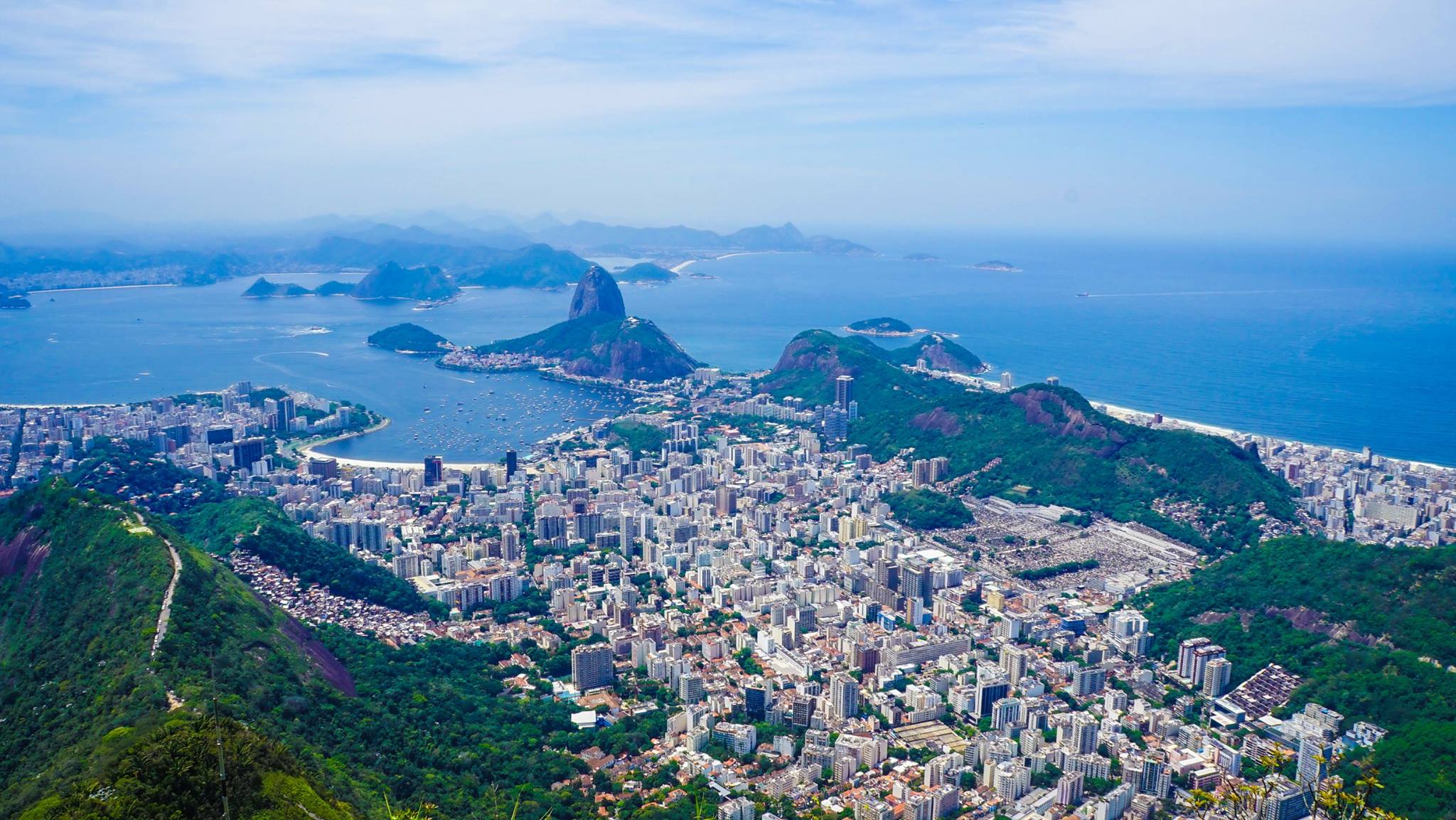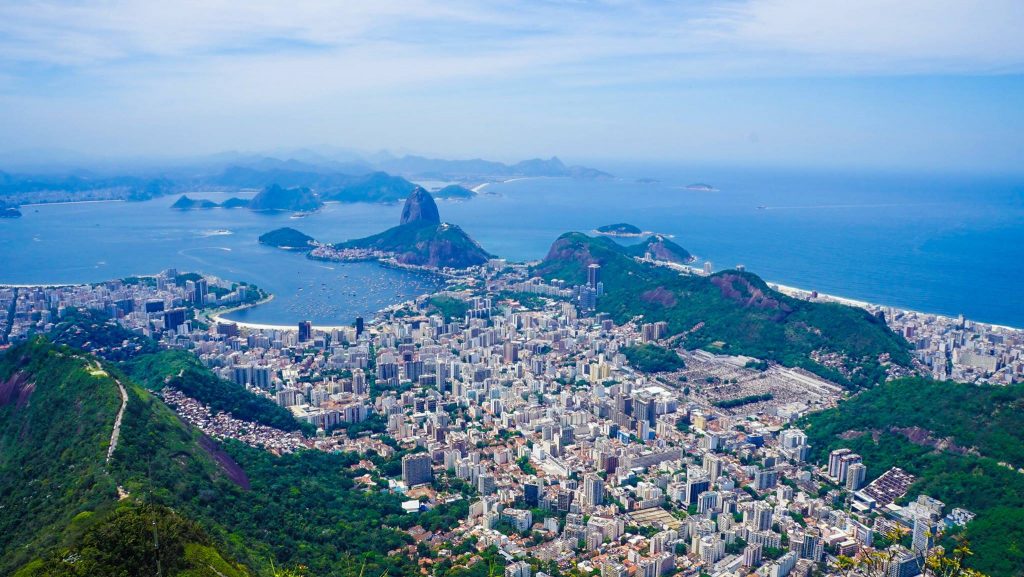 Iguazu Falls, Argentina – Moonraker
Bond spends quite a lot of time in Latin America in Moonraker (before heading into space!). After his death-defying antics at Sugarloaf Mountain, he heads to the truly wondrous Iguazu Falls, on the border between Argentina, Brazil and Paraguay.
A designated UNESCO World Heritage Site, the falls are a sight to behold even when Roger Moore isn't paragliding down over them as he does in the movie.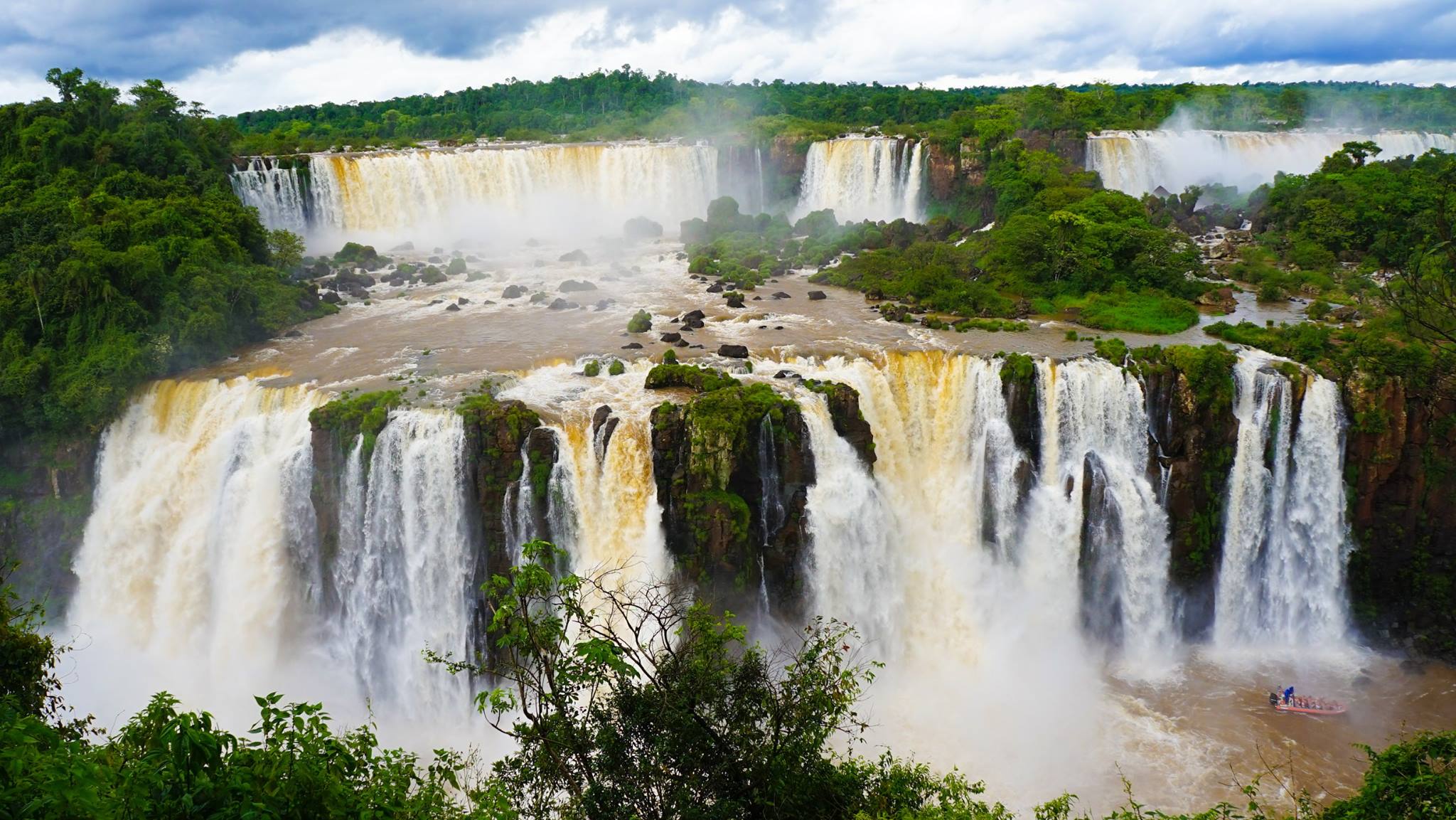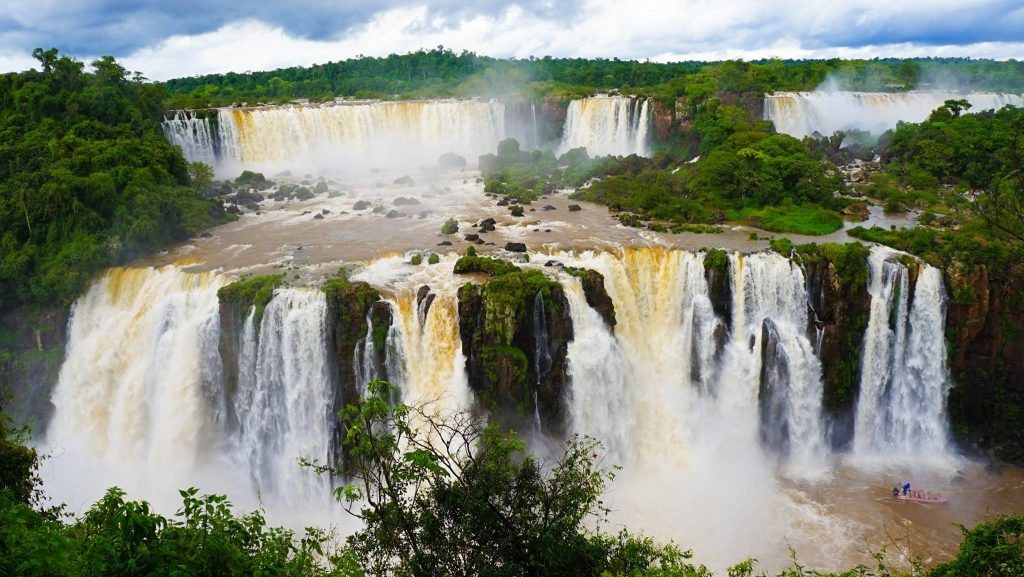 Hong Kong Harbour, Hong Kong – The Man with the Golden Gun
In Roger Moore's second film as 007 he has a covert meeting with M and Q aboard the wreck of the Queen Elizabeth in Hong Kong harbor. Now, we're not saying that if you go to Hong Kong you'll get to experience this (I think Health and Safety would have something to say about that!), but the iconic Hong Kong skyline is well worth seeing with or without Mr. Bond.
Take a boat and head out on the harbor for the best views and 007 vibes!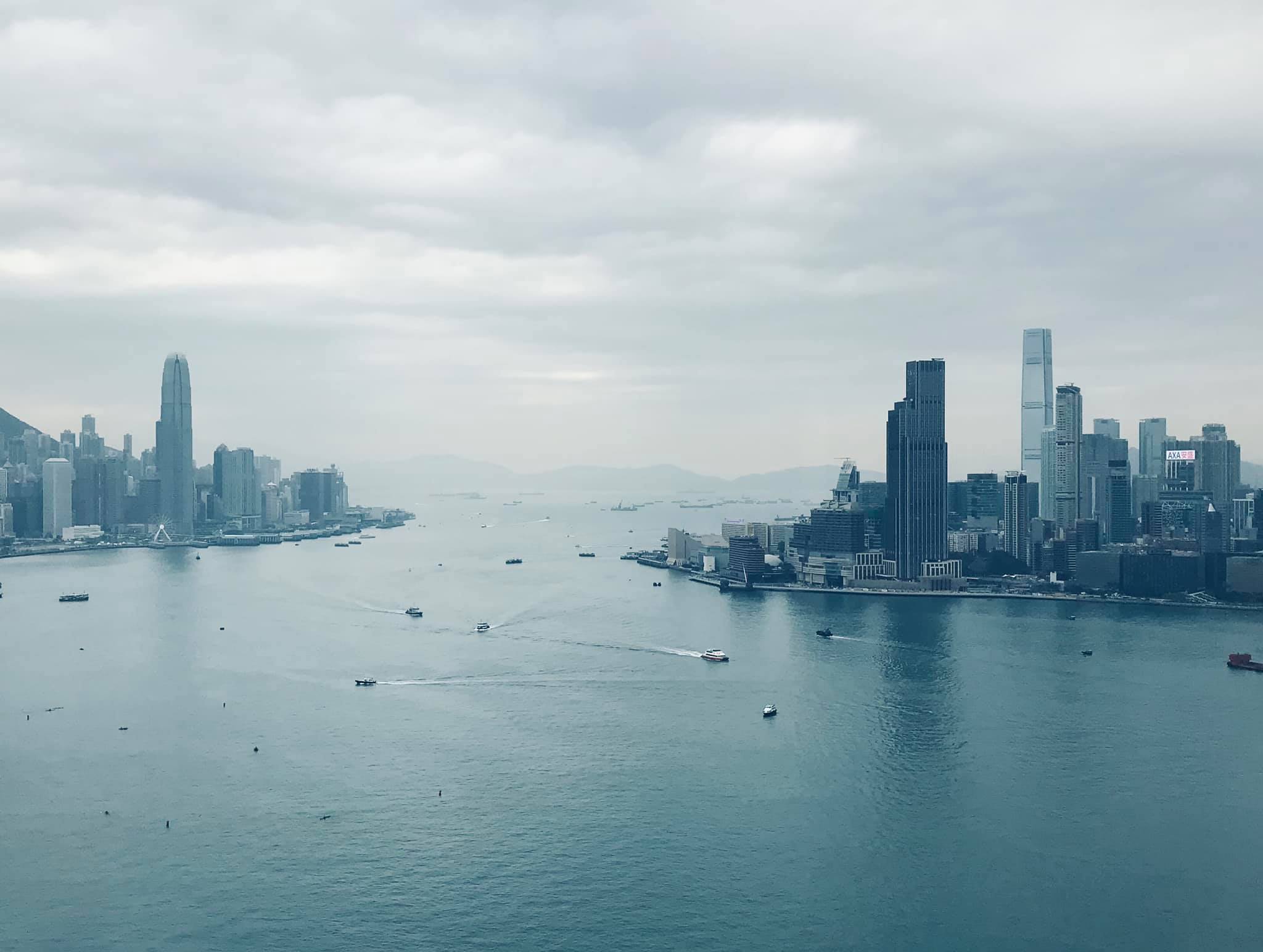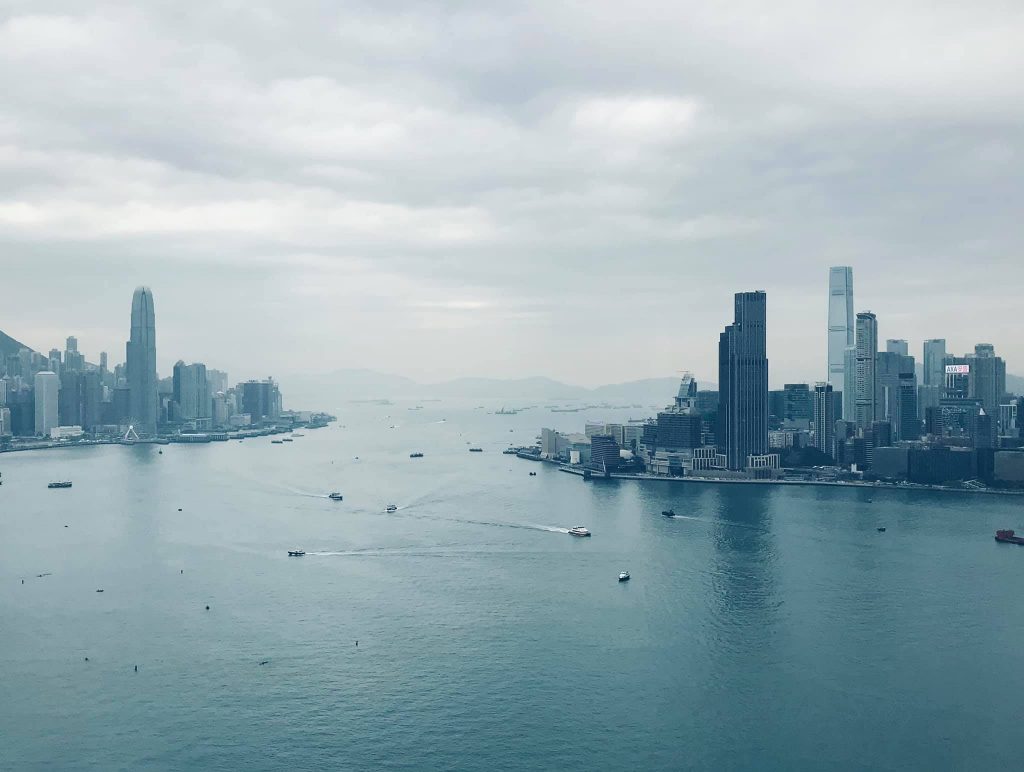 Himeji Castle, Japan – You Only Live Twice
Unusually for the globetrotting secret agent, this is one of the few Bond films to be shot primarily in one location – Japan, in this case. One of the many beautiful Japanese James Bond film locations is Himeji Castle, dating back to 1333.
This UNESCO World Heritage Site and designated National Treasure played the role of a ninja training camp in You Only Live Twice, where Sean Connery learns to fight. The real role of the castle is one of legend in Japan and it's a spectacular place to visit.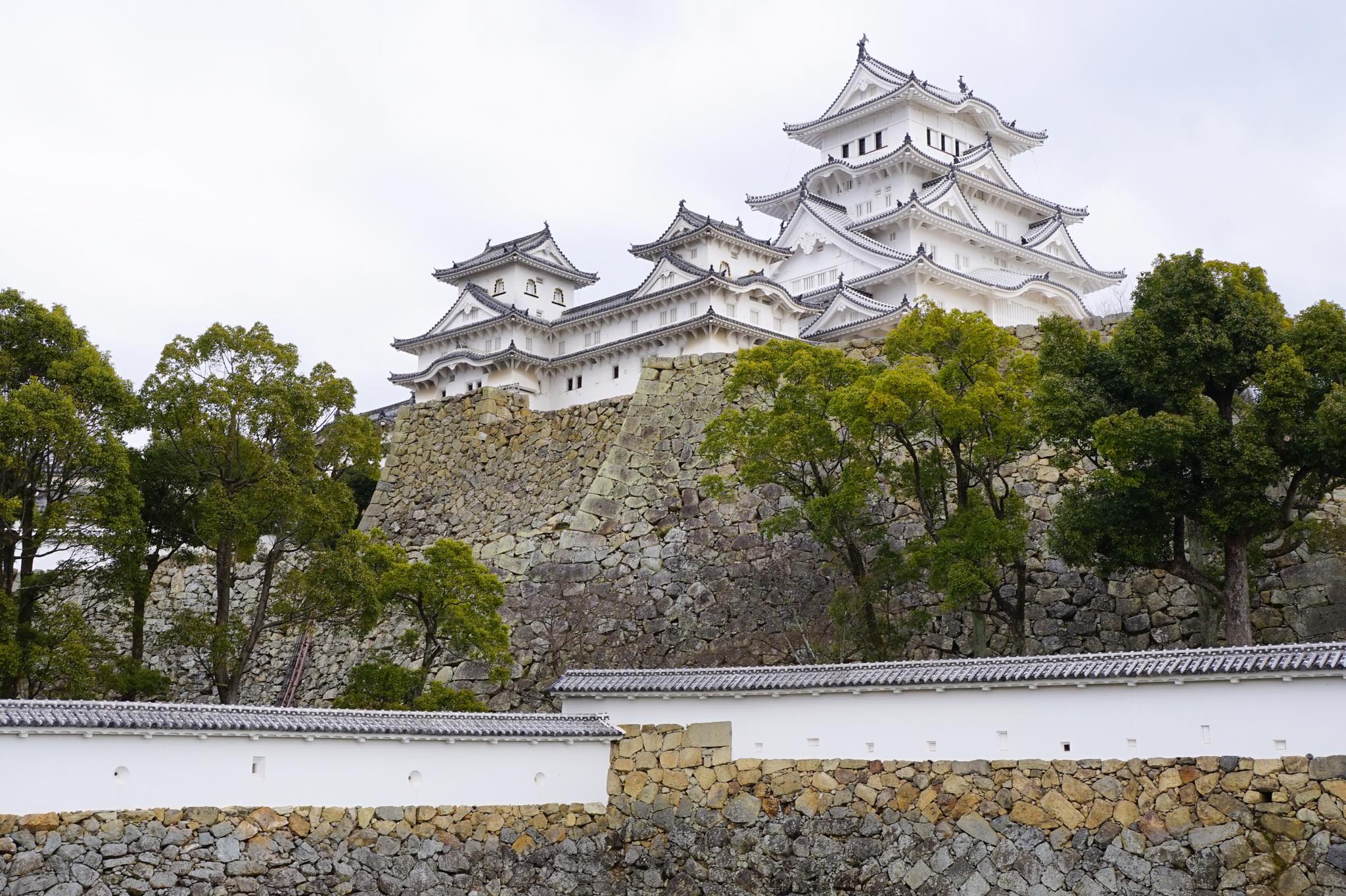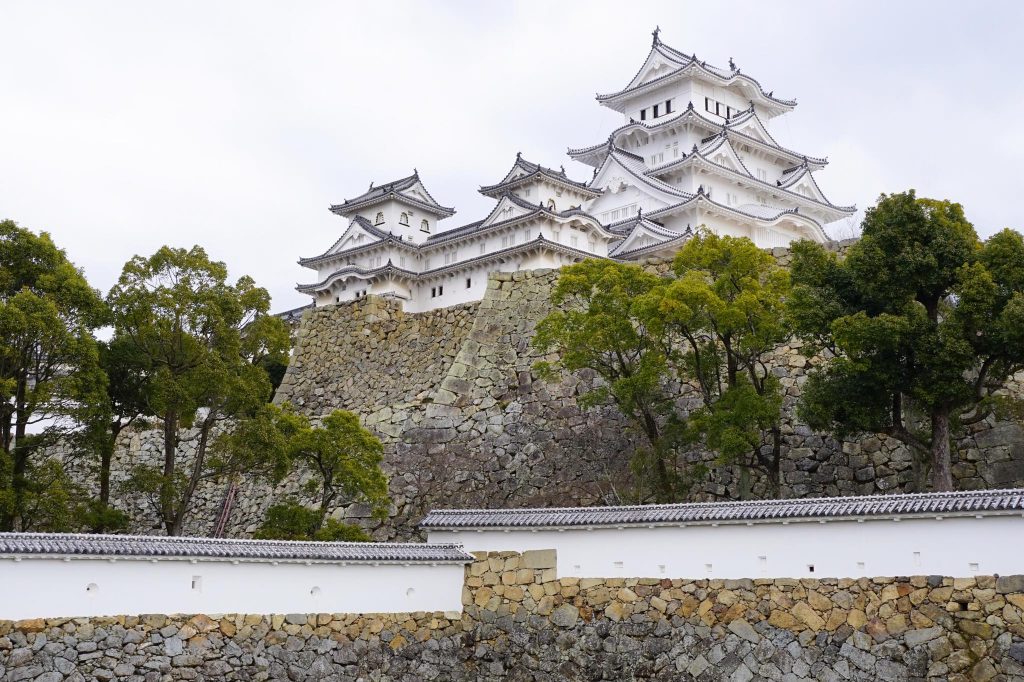 Furka Pass, Switzerland – Goldfinger
There's no more suitable place for a Bond-style high-speed car chase than a vertiginous mountain pass through the Alps, and Furka Pass played exactly that role in Goldfinger. It's among the most iconic James Bond film locations because of the heart-in-mouth quality of the hairpin turns and sheer drops.
We'd definitely recommend hiring a car and travelling through the scenery (at a reasonable pace, of course!) or doing the walk through the glacier at the top. Trust us, travelling at James Bond speed means you won't be able to take anything in – you'll want to be able to drink in the views!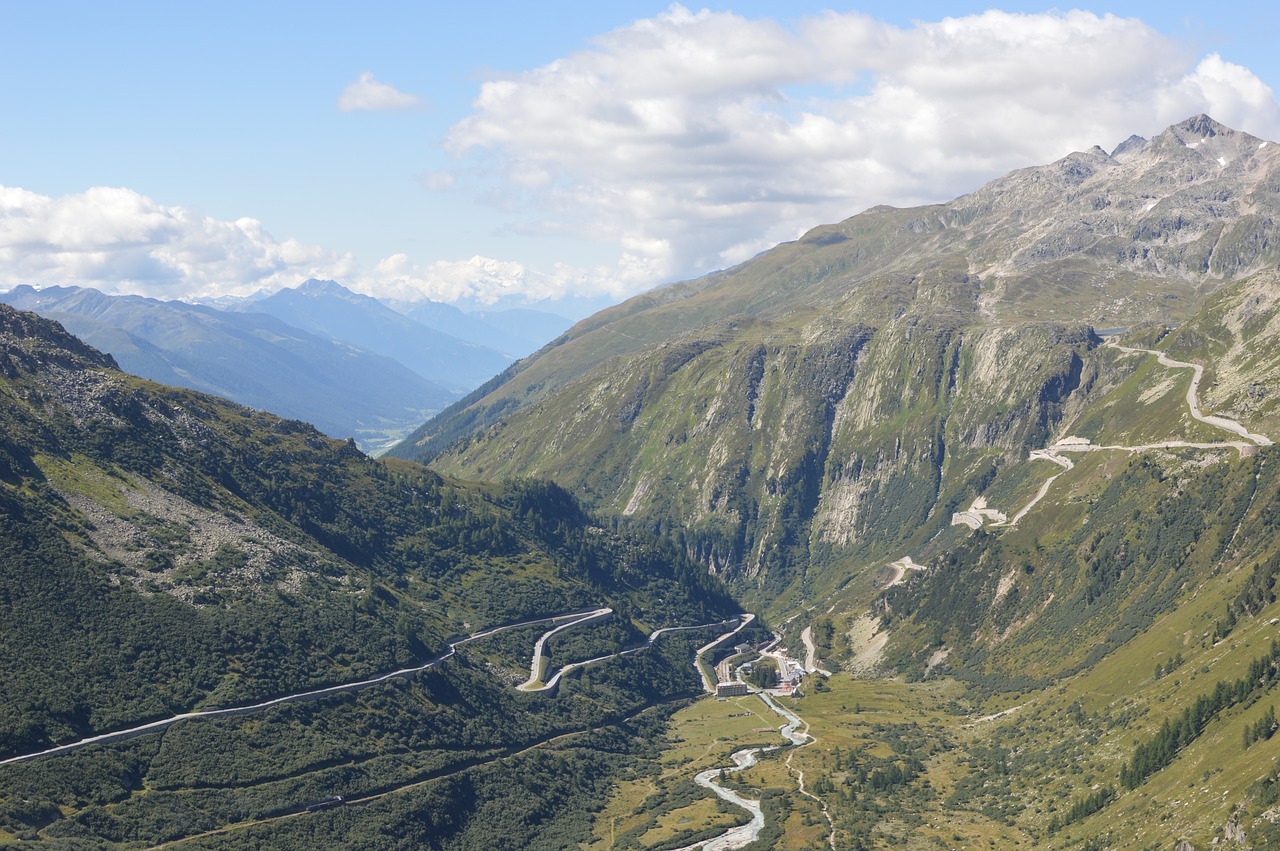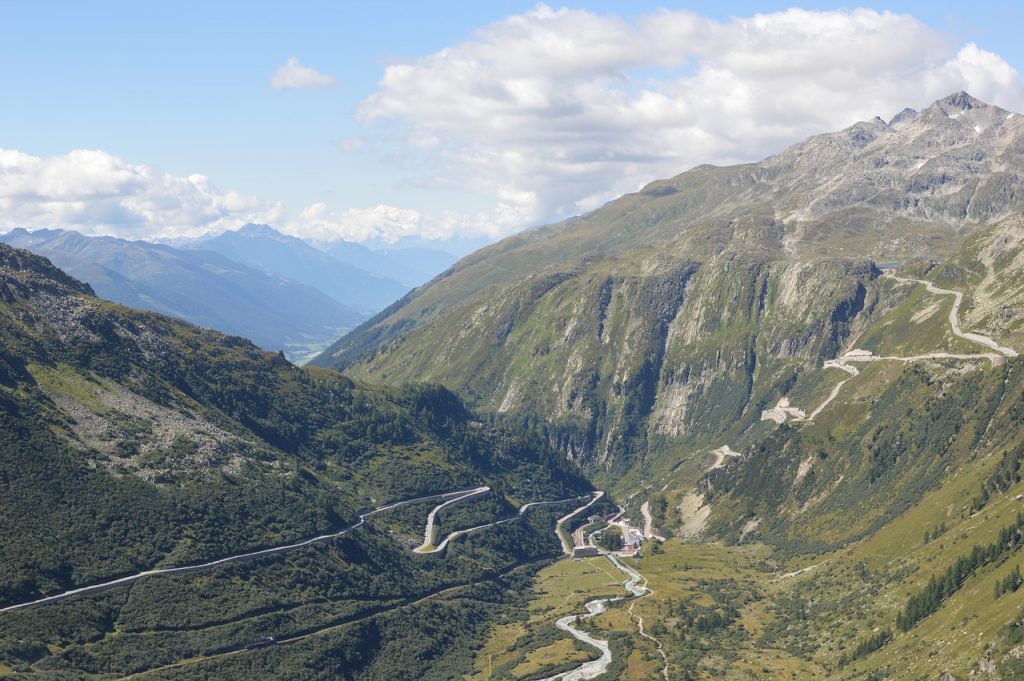 So make a list of the locations and try to tick them off – if they're good enough for Bond, they're good enough for us!
Further Things To Consider Before Any Adventure
Now you're all set and prepared to explore our big wide world, why not sort out everything else out all in one go? If necessary for your travel plans make sure you have brought proper travel insurance, protected your privacy by getting a secure VPN, compared all the top hotel booking sites to find just what you're after, reserved an unbeatable rental car price and - of course - booked the best flight deals!
Or maybe just forget it all and go for a last-minute cruise or effortless tour instead?
Many budget travelers (including me) indulge in worldwide airport lounge access, so we can experience luxury while still slumming it in economy. Naturally, we would never leave home without a more general travel guide since we couldn't possibly cover everything here!
Just add an adventurous attitude and plenty of smiles - they go a long way - and that about covers it all! Now go out, find your own path and don't forget to share your best inspiration stories with me on Facebook, Twitter, and Instagram...I'd love to hear from you!