You might come for Sweden's sophisticated design and hip cities, but you'll stay for the incredible landscape. Once you've spent a night beneath the Northern Lights, or a cool-blue summer's day walking along the Baltic coast, or a week trekking in the mountains, this country will get under your skin and never leave.
With so much natural glory to explore and one of the least dense populations on the continent, it's no surprise that Sweden offers you a sense of freedom that's almost impossible to find anywhere else.
So, why not take full advantage of this by wild camping in the country's remote corners?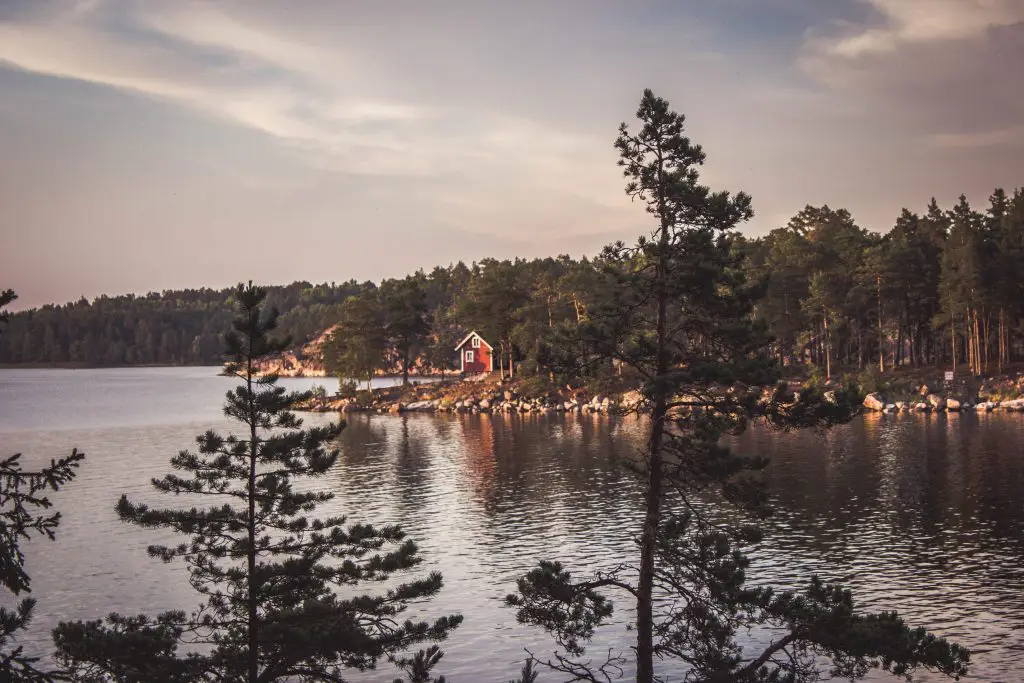 Wild camping – literally, camping out in the wilderness, not associated with an organized campsite – is as close to nature as you can possibly get. The solitude and freedom you can find are unmatched. Sweden, with its long summer dusks and varied countryside, is the ideal place to try it.
We know that going wild camping in a new country might seem a little overwhelming, particularly if you're trying it for the first time. Some of us might worry about leaving the comfort of the hostel bed and check-in desk. But the rewards are plenty; we can assure you that you won't regret it once you wake up to the sunlight streaming through the trees.
Here we've summarised everything you need to know about wild camping in Sweden to ensure you have the best experience possible. Just make sure you have an excellent tent to take with you!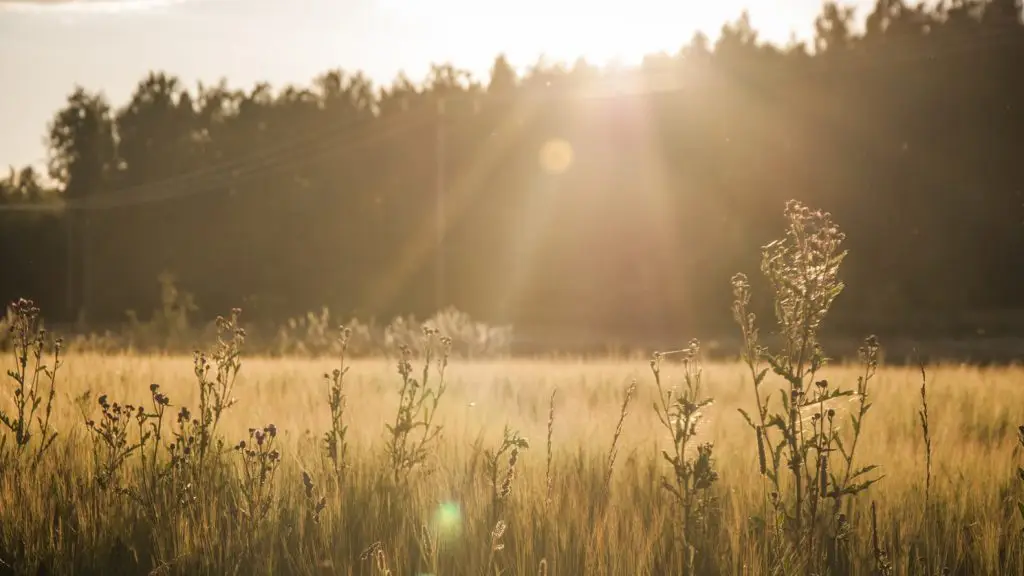 Why Go Wild Camping In Sweden: A History
Allemansrätten (the freedom to roam, or public access rights) are so important in Sweden that they are written into the constitution – one of only four ground laws enshrined there.
This means that people are allowed to use the countryside irrespective of who owns it, provided they don't cause any damage to land or wildlife. It's a vital part of Swedish cultural heritage and dates back to the Middle Ages. Amazing, right?
It's worth noting that this doesn't include motor vehicles (they possibly weren't around when the Swedish constitution was written, after all), so you can't just park a camper van on any old field or in any old wood. Similar rights to roam also allow wild camping in Finland, Iceland, Estonia, and Norway should you be tempted to extend your trip. Rough camping in New Zealand and Austria is also a possibility, but the rules are different.
So, why choose wild camping in Sweden over the comfort of a hotel or being near electricity and plumbing? Certainly, you'll see places that you wouldn't get a chance to if you stuck to organized camping spots. Some parts of the country are so remote that it wouldn't be possible to access them unless you're going it alone.
And in a way, you can only truly treasure some beauty if you experience it in solitude or a small group.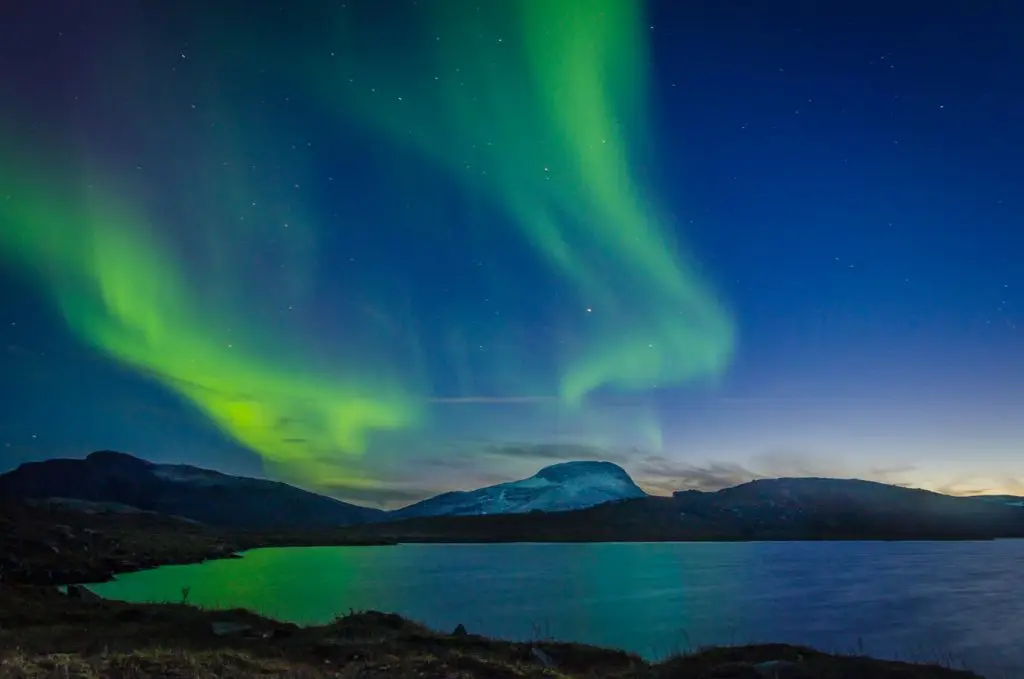 There are hundreds of gorgeous areas to be appreciated in Sweden. The Kings Trail, for example, is a 425km mountain trail in the north where you can hike from Abisko to Hemavan, enjoying the views along the way.
The archipelagos include uninhabited islands and windswept shorelines. In summer, you can witness the midnight sun; in winter, the Northern Lights. There are also 29 glorious National Parks – Skuleskogen in the north is one of the most beautiful.
In short, there is enough in Sweden to keep your cup of nature appreciation running over for years to come. Your only issue will be narrowing down your wild camping venues. While you might not have plumbing, the water in the lakes, streams, and rivers is high quality, so you will always have somewhere to wash. You can drink the water from the mountain streams, as well.
It's the sense of adventure that makes wild camping so appealing, as well. It's something totally unique, an experience that always has you learning new things not just about the country, but about yourself as well.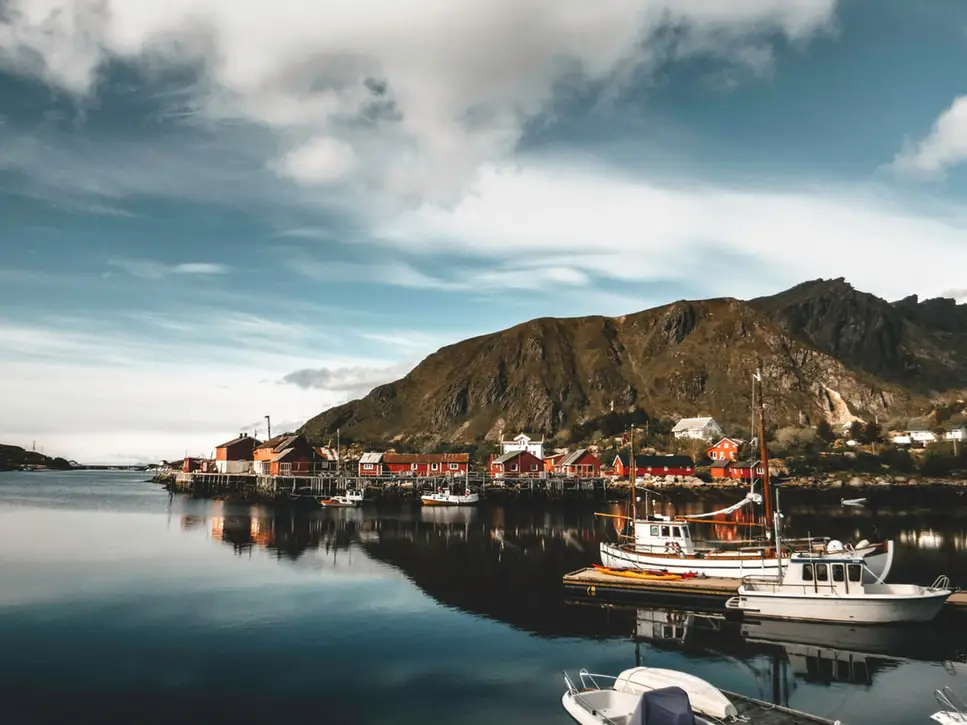 Sweden Wild Camping Rules To Follow
Naturally, along with the privilege of Allemansrätten come responsibilities to the land that is acting as your home. The central message of these rules and responsibilities is: "Do not disturb, do not destroy."
This tenant is in place to protect the plants and wildlife of Sweden, to ensure everyone can enjoy the right to roam and outdoor activities, and to stop the depletion of natural resources.
What are the main guidelines for your wild camping trip?
First and foremost, leave no trace. When you're choosing your camping spot, make sure you're not marching through crops, or a delicate ecosystem, or where it looks like animals are living. Be careful and respectful at all times. And, of course, clear up after yourself.
No one wants to stumble across the remains of a wild camper's breakfast or, worse, their toilet while out enjoying the scenery. Take everything with you when you leave, even things like fruit peel (yes, it biodegrades, but much more slowly than you think).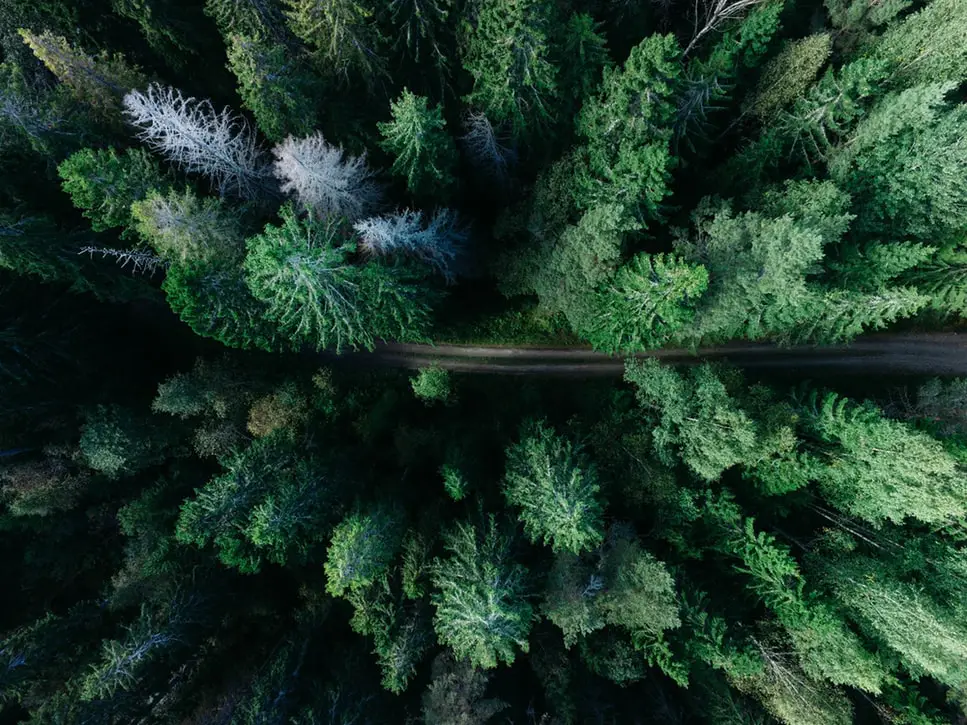 Some areas have bans on campfires – these are there for a reason. It might be that there's a fire hazard or animals live nearby. Generally, it's permitted to light campfires under the Right of Public Access, but you should be careful about where you're doing it (sandy or gravelly ground is best) and not use live wood from trees.
A good rule of thumb is to stay out of sight of any buildings or main roads. While you are allowed to stay on another person's land in Sweden, you shouldn't disturb them in any way (or overstay your welcome). This includes pitching a tent too near homes or business and making a lot of noise.
Speaking of noise, it also logically follows that groups of wild campers should not be too large. Additionally, if you see another group has pitched up somewhere, don't make your spot too close. It's a bit weird, could cause congestion and, come one, you can't appreciate nature if you're invading someone else's space!
We know it's never fun to speak about rules, but Allemansrätten is such a unique and wonderful institution, we would never want to give people reason to reverse it.
Getting To And Around Sweden
Traveling to Sweden is easy, no matter what method of transport you favor. The main airports are Stockholm and Gothenburg, but Copenhagen in neighboring Denmark is only 20 minutes away from Malmö, so that is also a good starting point to consider. Buying in advance means cheaper tickets, of course!
You can also get there overland by train, which is more adventurous although also more expensive. With a Schengen Visa (if you need it), it's easy to travel around most of Europe, and rail passes are another option.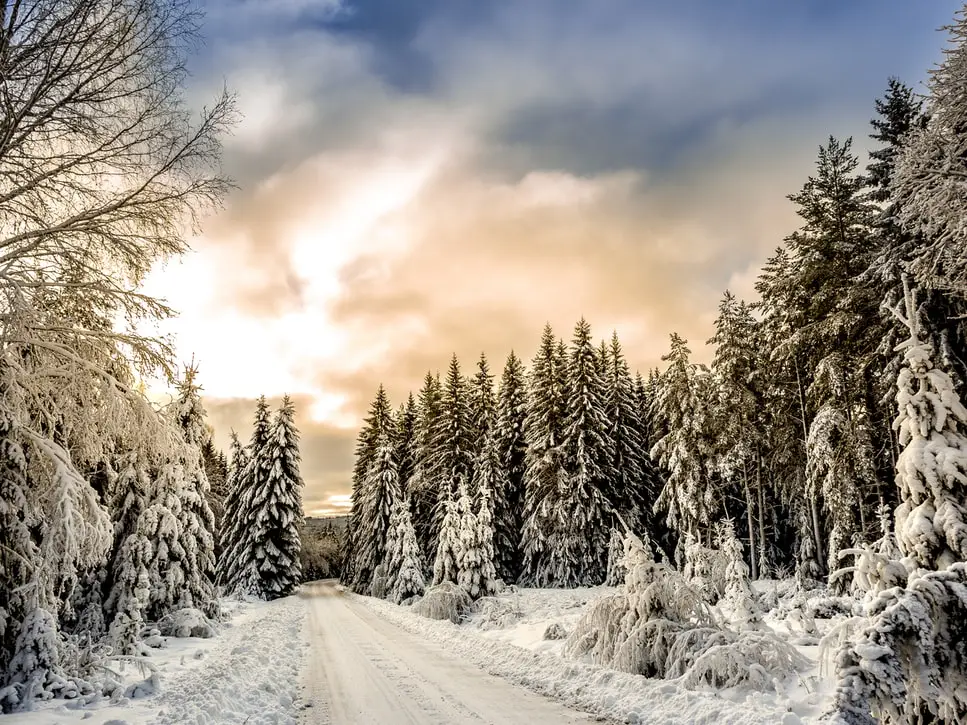 Once you're there, it will please (although probably not surprise) you to discover that public transport is exceptionally well-organized. This is the best way to get around Sweden, although there are also domestic flights.
The bus networks are extensive and can cheaply take you long and short distances. Länstrafik regional buses are integrated with the trains so you only need to buy one ticket. There are also various rail passes if you think you'll be using trains a lot – for example, the Sweden Rail Pass and the Arctic Pass.
However, if wild camping is your aim, then your best transport option for freedom and flexibility is renting a car. This way, you can go where you want without worrying about timetables, and you have the freedom to stay places longer or leave earlier should you so wish.
You have to be over 20 (or 25 in some cases) and have a domestic driving license. Driving in Sweden is generally a joy – just look out for elk!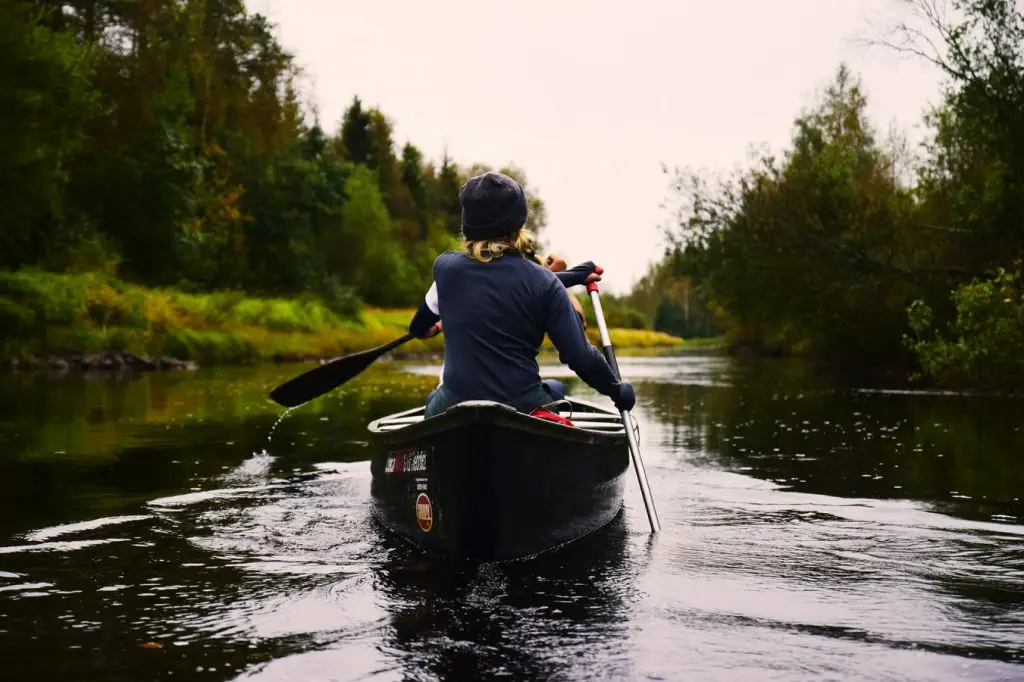 Tips For Wild Camping In Sweden
Obviously, our main tip would be: have fun! Embrace the uncertain nature of wild camping, the fact that you don't necessarily know where you'll be laying your head that evening, the fact that you have the right and the freedom to explore different parts of this beautiful country and not have to leave at the end of the day.
On a practical note, we'd highly recommend investing in a good tent, and proper gear in general. You might think that the budget tent you found in Aldi is suitable, but once it's face to face with the wilderness (as opposed to a field festival), it might not cope with the elements.
Sweden isn't a cheap country, so you should stock up on camping gear before you arrive.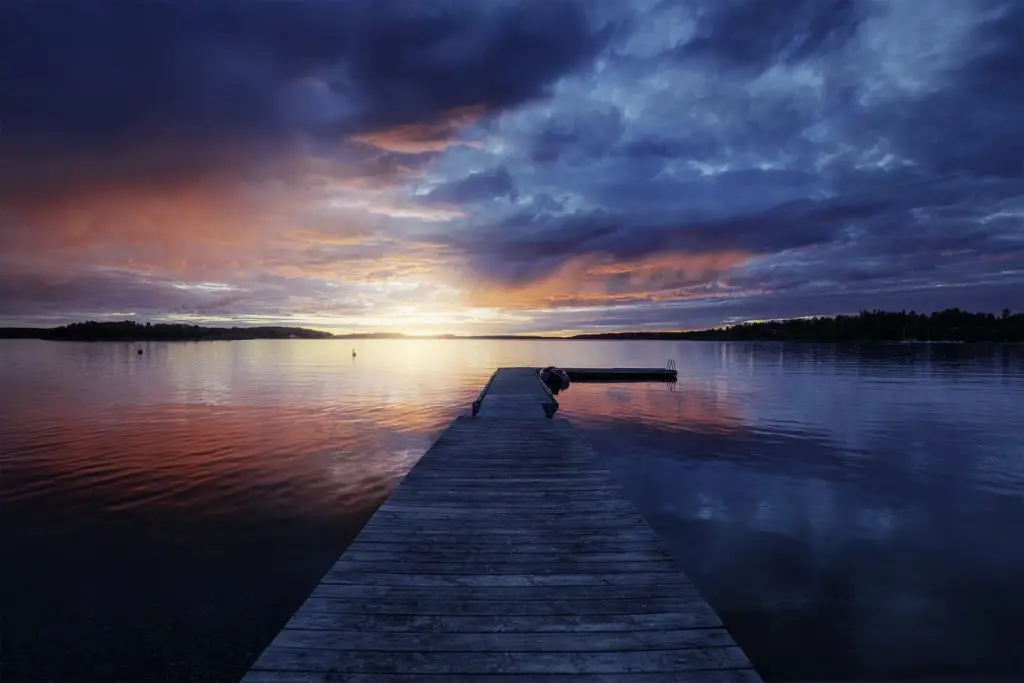 Have a plan in mind. We know we said you should embrace the spontaneity, but it's a good idea to have at least a vague idea of which areas you want to explore and how you're going to travel between each place. Otherwise, you might end up going around in circles.
Keep an eye out for right spots to pitch your tent – flat ground, not too near water in case of rain in the night, possibly sheltered.
Enjoy saying goodbye to your cares and worries on your wild camping trip in Sweden. Simply get close to nature, gaze at the view, and keep your energy bars stocked up. And while you are at it – don't forget you can also go wild camping in nearby Finland, Norway, and even Scotland…