One of the only problems with a country having an incredible capital city is that other places tend to get overlooked – that certainly seems to be the case in Sweden. As amazing as Stockholm is, Sweden has considerably more to offer. Case in point: Gothenburg.
This laid-back city in the west of Sweden is every bit as cool as its capital big sister but without quite as many tourists. That's a pretty good mix if you ask us – and not the first time we have fallen in love with an 'overlooked city' like Eindhoven, Providence, or Dusseldorf.
Its waterfront location makes it an extremely walkable city; visitors could easily spend whole days ambling beside the canals, admiring the neoclassical buildings, and occasionally popping into a coffee shop.
It's also incredibly cultural, with loads of festivals and events happening throughout the year. These include the Gothenburg Film Festival, beer, and music festivals, and the Gothia Cup, the biggest youth football tournament in the world. Even when one of these events isn't taking place, the atmosphere is lively and fun.
Creativity and inventiveness seem to be at the core of this city, making it even more enjoyable to discover.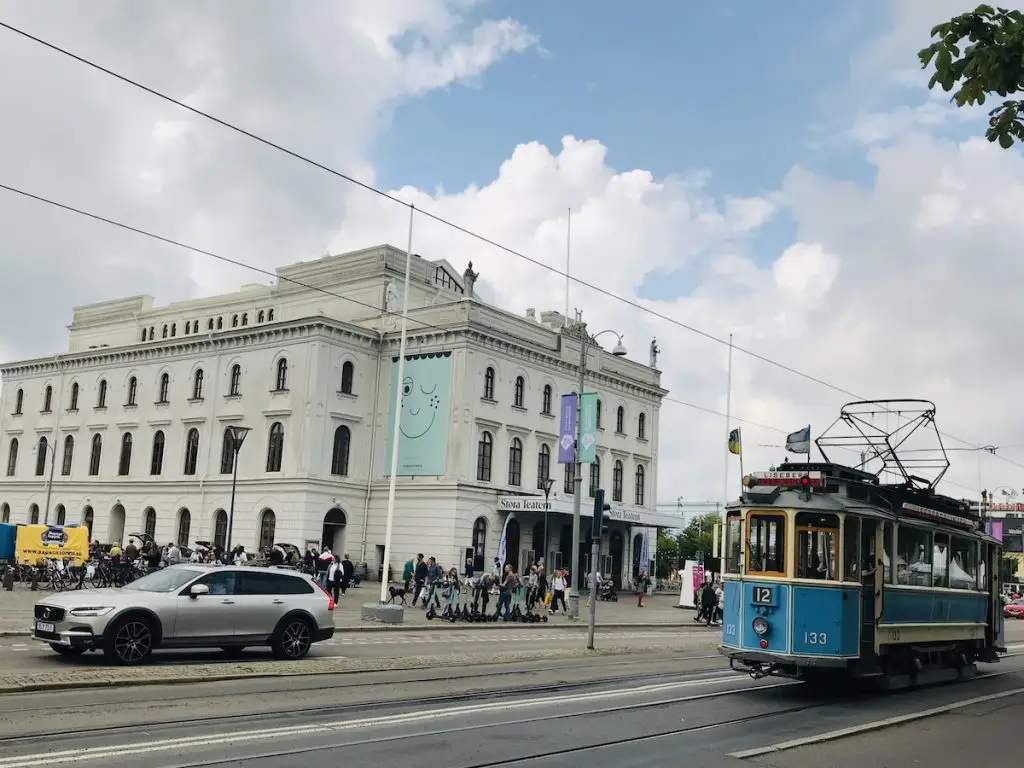 Spend your days exploring the archipelago by boat, visiting the independent shops and meandering through the art galleries; spend your nights at one of the Michelin-starred restaurants (if you're feeling flush) or enjoying the diverse live music scene.
As well as the culture, the cafes are the other pillar of Gothenburg life. Fika, the Swedish concept of a coffee and cake break, is more than just something you do – it's a state of mind. Embrace that at one of the many quirky cafes here, taking your time over your coffee and a huge cinnamon bun.
If you are the type who loves to do and see as much as possible, the Gothenburg Pass is a great option to save time and money. Simply opt for a 1, 2, 3, or 5 Day Pass and enter 30 of Gothenburg's most famous attractions and museums for free, the best of which feature on this list.
You can also enjoy unlimited rides on hop on-hop off sightseeing buses and the famous Paddan boats, and you'll get a guidebook with maps, tips and tourist information to use as you go around the city – if our guide isn't quite enough for you!
We're pretty sure you're convinced to book that trip to Gothenburg or maybe combine with a wider trip in the Nordics stopping off at Bergen, Copenhagen, Stockholm, Helsinki, or maybe even Tallinn? So, to burn off all those cinnamon buns, what are you going to put on your itinerary for this city? It's hard to know where to start, so here are some of our favorite suggestions for things to do in Gothenburg.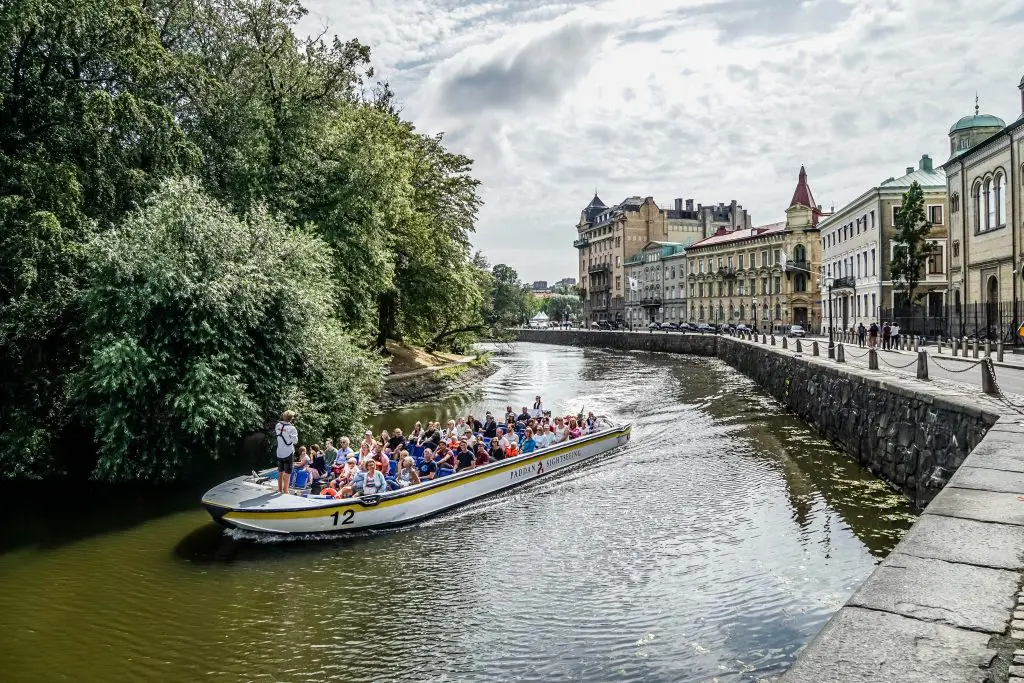 20 Fun Things To Do In Gothenburg: Sweden's Significant Other City! 🇸🇪
1. Get Your Thrills At Liseberg Amusement Park
Gothenburg's most popular attraction shares many of the qualities that also make it's home city so appealing – it's laid-back, welcoming, never too crowded, and has a good sense of fun. Liseburg was first opened back in 1923 and has been bringing joy to children and adults alike since then. We love that this isn't a cookie-cutter theme park, but an individual place that situates its rollercoasters and rides amongst landscaped gardens decorated with fairy lights.
There's also the perfect balance between hair-raising rollercoasters and the gentler options for those of us who prefer our thrills to be a bit tamer. Balder is the former, a wooden structure that's been voted the best wooden rollercoaster in the world twice; Valkyria challenges it for the 'scariest ride' spot, however! For families and scary-cats (*waves*), there are bumper cars, waltzers, and water rides to enjoy.
Halloween and Christmas are particularly good times to visit because Liseburg goes all-out with the theme!
Free entrance with the Gothenburg Pass.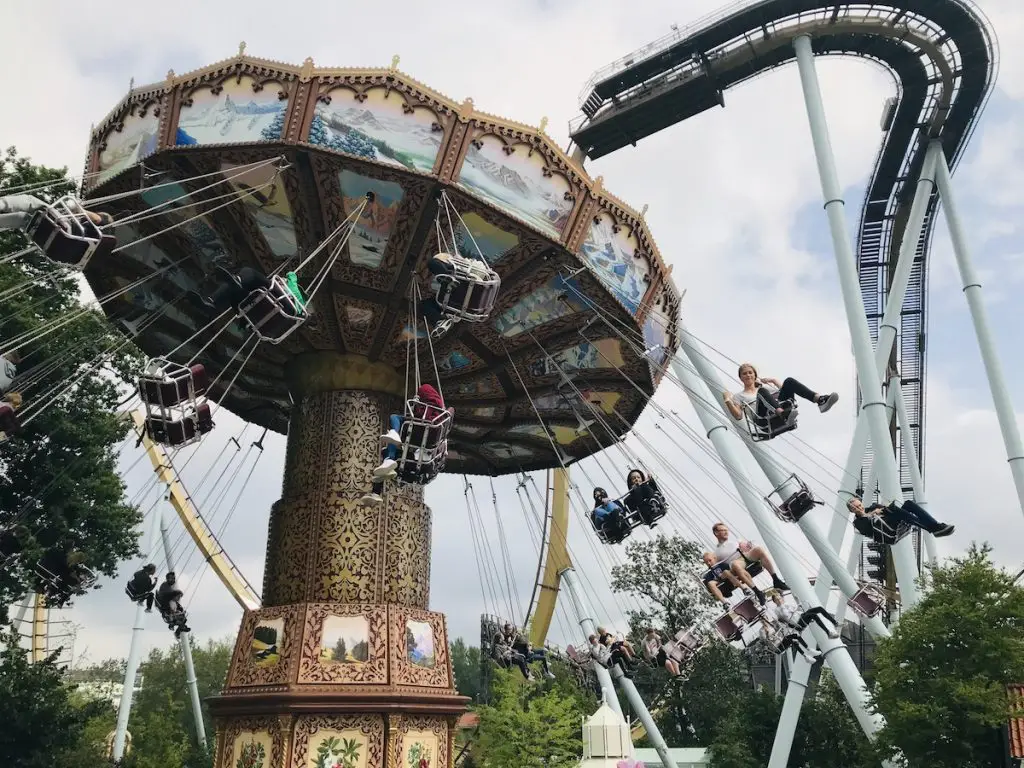 2. Explore The World At The Universeum Science Centre
One of our favorite things to do in Gothenburg, this epic science center, is quite possibly the best in the world. We are serious – even people who roll their eyes at the idea that biology, chemistry, or physics could be interesting end up fascinated when they visit here.
The Universeum shows us that science, in one form or another, is at the core of almost every aspect of the world. This is perfectly demonstrated in the popular Rainforest Hall, where you suddenly find yourself breathing the humid air of a tropical rainforest, surrounded by wildlife. It's so immersive that it can be disorienting to step out into the crisp Swedish air.
The other zones are every bit as enthralling, from the hands-on experiment department where you can try your hand at coding and inventing, to the 'Deadly Beauties' zone full of reptiles. The aquariums and the exhibit about crime-investigation and space could also keep us busy for hours. To have all of this under one roof is truly a delight – don't miss it!
Free entrance with the Gothenburg Pass.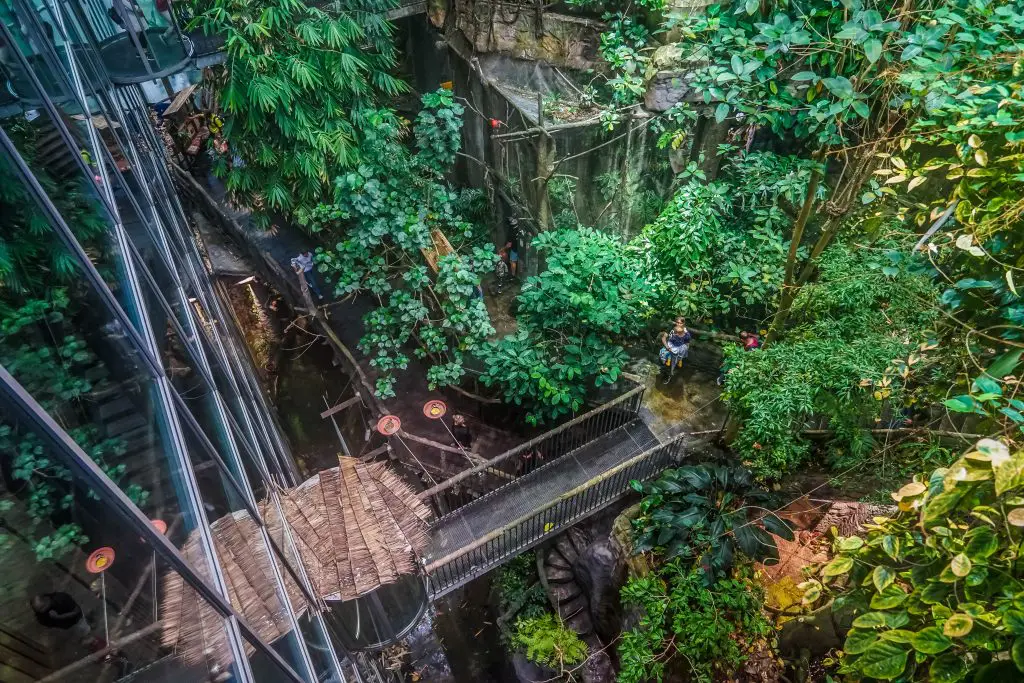 3. Discover The Beautiful Gothenburg Archipelago
Near the city, stretched out along the western Swedish coast, you'll find the 20-or-so islands that make up the Gothenburg Archipelago. These are split into northern and southern archipelagos, with the southern collection of islands the closest to Gothenburg city. This area is completely car-free and comprises some of the more stunning natural landscapes you'll see in Sweden.
What better way to see this scenery than on a guided boat tour through the islands? Your traditional archipelago ship will cruise you past the brightly-colored boathouses, glorious beaches, clusters of red buildings, and craggy shorelines while a guide tells you the intricate history of this place.
The Älvsborg Fortress is particularly interesting as it played an integral role in the defense of Gothenburg a few centuries ago.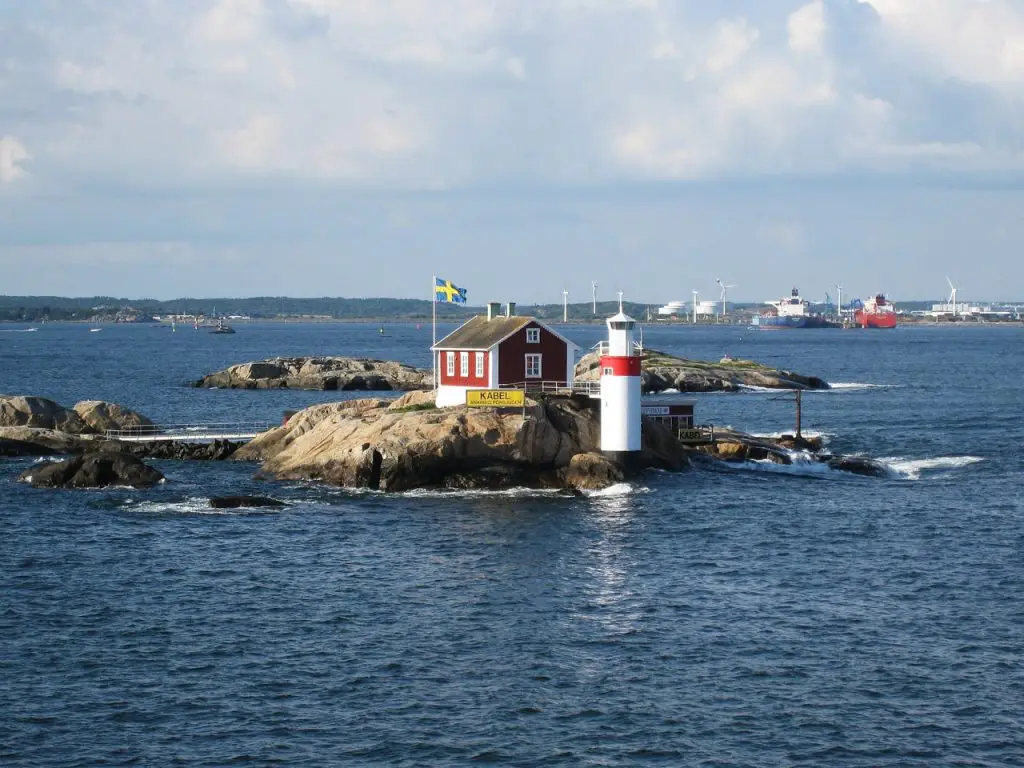 4. See Where Cultural Heritage And Nature Meet At Gothenburg Horticultural Society Park
Gothenburg is a gardener's paradise with a rumor that the city has 175 square meters of green space for every citizen.
You might not often associate the chilly climes of Sweden with lush greenery, but this city will prove you wrong. It even hosts the annual 'Gothenburg Green World' festival. The Garden (or Horticulture) Society of Gothenburg is one example of the gorgeous parks here, a beautifully preserved 19th-century garden with a Victorian-style palm house modeled on the one in Kew Gardens.
The rose garden is like something from a fairy tale if you're there in July, and the wide avenues of trees provide a tranquil place that's mere moments from the city center where you can stroll. The glasshouse with its tropical plants has two levels to explore.
One of the best parts of this park? It's totally free.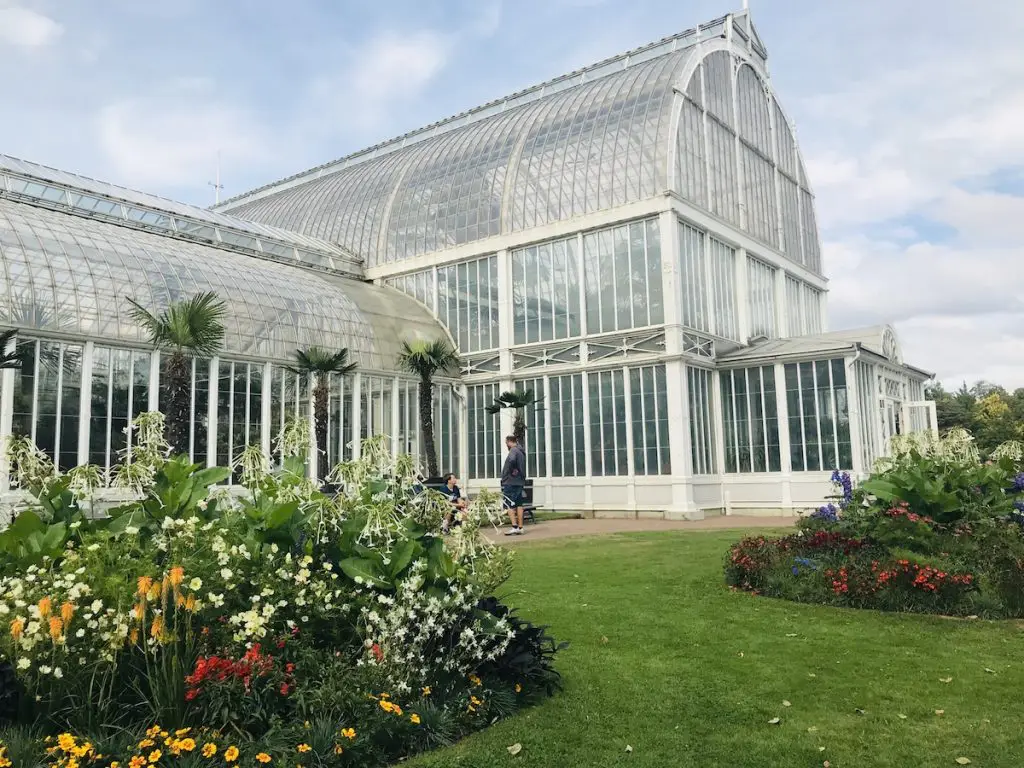 5. Get Cultural At Gothenburg Museum of Art
There are lots of amazing art galleries in the world; the problem is, many of them are often over-crowded and pricey. We'd argue that the Gothenburg Museum of Art is on a par with some of the top ones, but without the disadvantages.
There are six floors of exhibitions that you can admire at ease, without jostling a hundred other visitors to get a look at the Monet, the Picasso or the Kandinsky (this museum has examples of both). It's beautifully curated inside the remarkable yellow Neoclassical building.
It's the museum's impressive collection of Nordic art that really makes it stand out. Often this is an overlooked field in both contemporary and classic art collections, so you know when you come to the Gothenburg Museum of Art that you're going to see things you've never seen before. Ranging from the 15th century to modern-day, there's lots here to feast your eyes on.
Begin on the top floor, where many of the treasures are, so you're not too tired by the time you get there!
Free entrance with the Gothenburg Pass.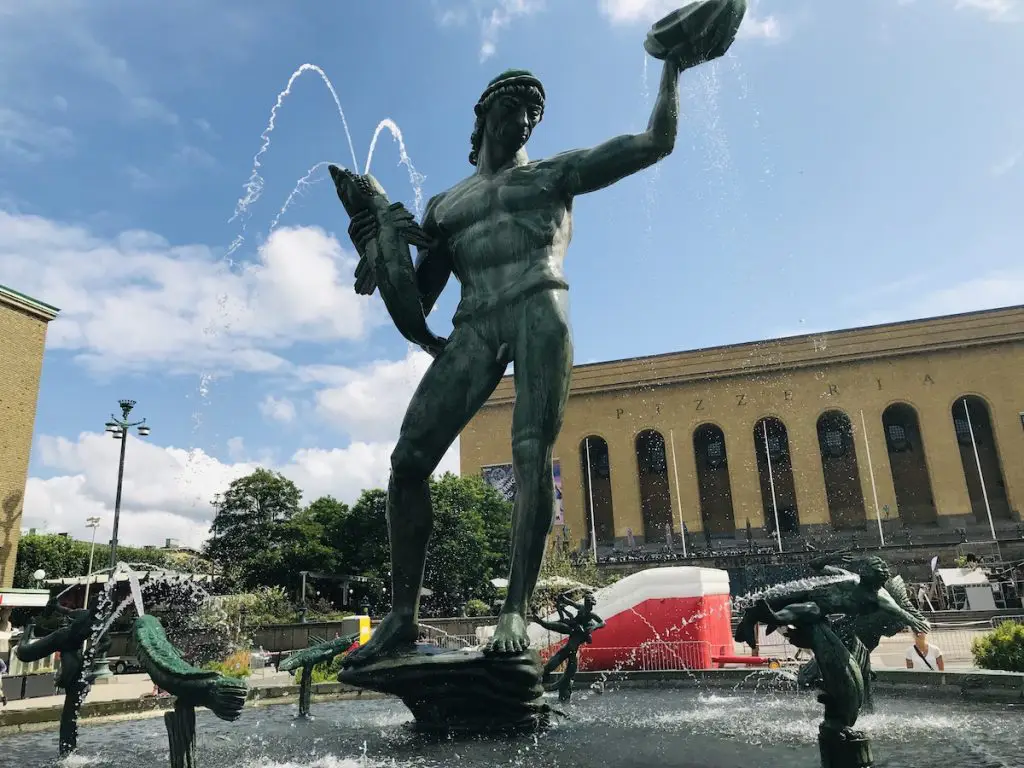 6. Embrace Your Inner Motorhead At The Volvo Museum
OK, a car museum might seem like an incongruous entry on this list of things to do in Gothenburg, but this is no ordinary car museum. Remember that this brand was founded in Gothenburg in 1927, so the success of Volvo is integrally bound up with the history of the city. Some even argue that the Volvo is an icon of Sweden – we'll let you make up your own mind about that.
Interesting for car enthusiasts and non-drivers alike, this museum takes you on a journey through the past with its displays of every model the company has ever produced. This includes the well-known makes as well as vintage cars and experimental designs that never reached the market.
It's actually a fascinating angle on how technology and design have developed over the last century.
Free entrance with the Gothenburg Pass.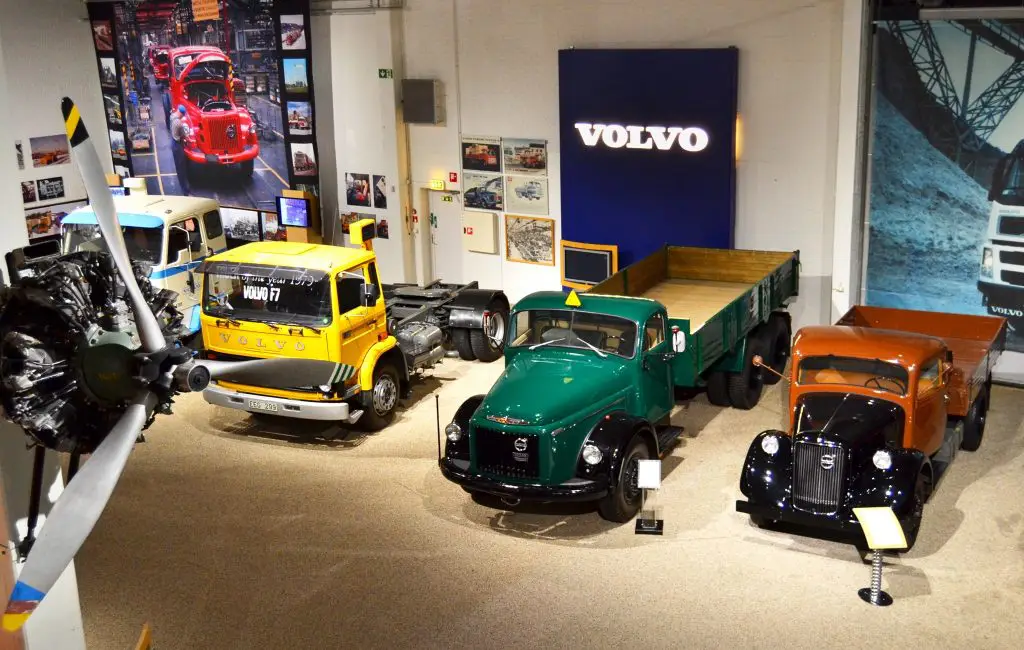 7. Worship The Seafood At The Feskekôrka – Fish Church
Seriously, how could you not love a city that has a place called the 'Fish Church'?
Technically, this fishy place got its name from how similar the building looks to a Neo-gothic church rather than the locals' obsession with seafood, but this is a bit of a sacred place for anyone who loves (to eat) our fishy friends. It's hard to imagine a place with fresher seafood or more of a reverence for that.
Naturally, everything on sale here is fresh-caught, usually that same day. Enticing shellfish on beds of ice, gawping silvery fish, richly-pink shrimp; everything you can possibly imagine is on offer. It's also a great place to grab lunch as there are restaurant and takeaway options upstairs, offering creative dishes using the produce from down at the stalls.
8. Discover Life At Sea At The Maritiman Floating Museum
Gothenburg is a city that's built its life around the water, so what better place to host the biggest floating museum in the world? You won't find just one ship to explore here, but 19 water vessels ranging from military to civilian. The Nordkaparen submarine is a highlight, particularly as it's unusual to be able to go below decks on a submarine; so is the ex-destroyer Smaland.
Obviously, some areas of the ships are off-limits, but otherwise, you can freely roam above and below decks. This means the museum is not hugely accessible because there are lots of steep stairways and narrow corridors. However, this does give you a real sense of the intimate and often claustrophobic life aboard a ship. Lots of the exhibits are interactive, like the experiments and children's quizzes.
Download an audio guide or join a guided tour to get even more information.
Free entrance with the Gothenburg Pass.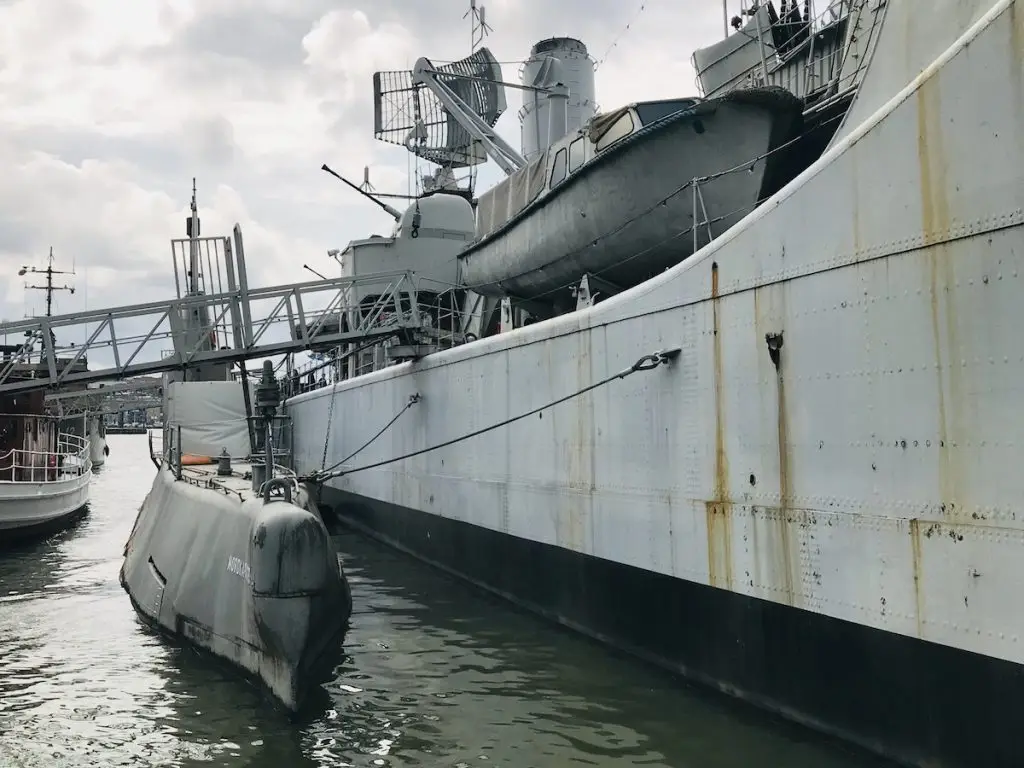 9. Immerse Yourself In The City's Past At The Museum of Gothenburg
We always love a museum that's got a little bit of everything, which is why a trip to this museum is one of our favorite things to do in Gothenburg.
It's not all bells and whistles, but the exhibits housed in the former headquarters of the East India Company are curated with care and delicacy. The different rooms take you through the ages of Gothenburg, starting with the Viking age and an incredibly preserved Viking boat (the only one in Sweden – though not quite as good as the one in nearby Oslo).
Moving closer to the present day, you'll learn plenty about the peak of the East India Company with exhibitions, including models of boats, navigational tools, and displays of the goods they traded. The museum is also honest about the wide gulf between the traders and nobles who got rich from all this activity and the ordinary working people.
Exhibitions like 'Gothenburg's Wardrobe,' where you learn the stories behind simple pieces of material, are symbolic of the whole ethos of the interactive museum.
Free entrance with the Gothenburg Pass.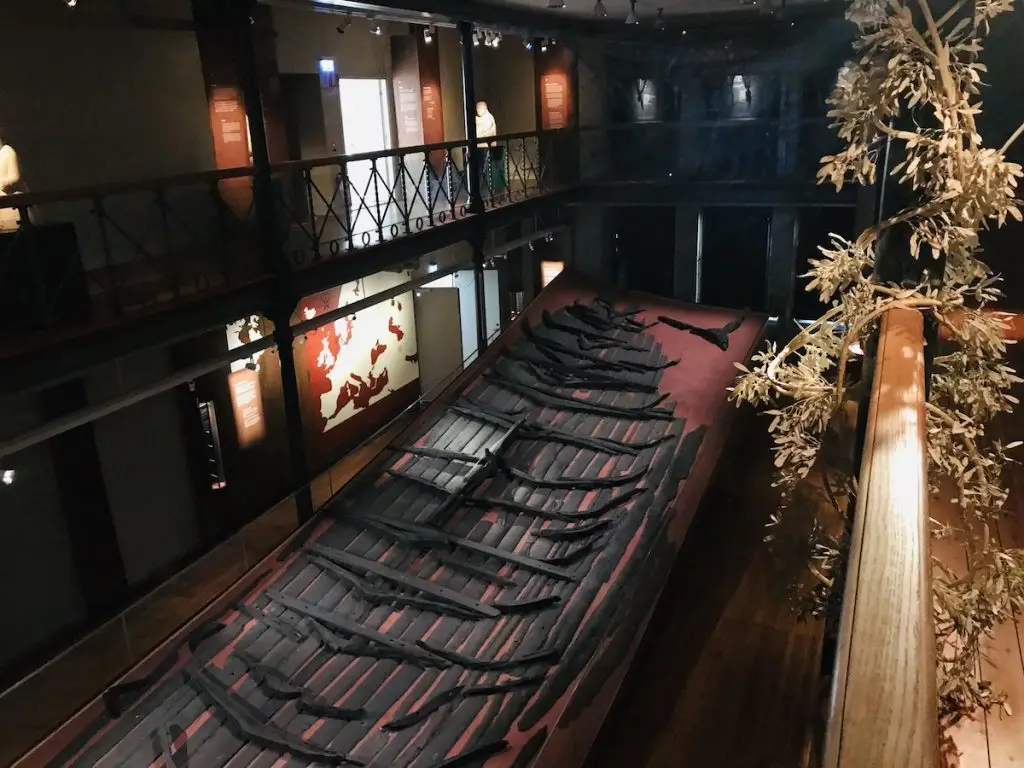 10. Get Below The Surface Of Issues At The Museum of World Culture
This modern museum takes an edgier and, arguably, more contemporary approach to exploring cultural history than the Museum of Gothenburg – although we love them both.
The cement and glass building makes quite an impression in its spot on a hill beside Liseburg. Inside, you'll find exhibits that aim to ask questions and encourage visitors to reflect on the answers, rather than simply telling people things.
Interactive workshops, activities, films, and performances encourage you to explore contemporary issues from around the world. The exhibits change regularly, so there's always something new to see. Some examples of exhibitions include 'Human Nature: About Consumption and the Future of the Planet,' the 'Afghan Tales' photography collection, and 'Tales from the Arctic.'
Daily free tours help you understand the concepts better, and you will leave with a deeper appreciation for how integrally linked ecology and culture are.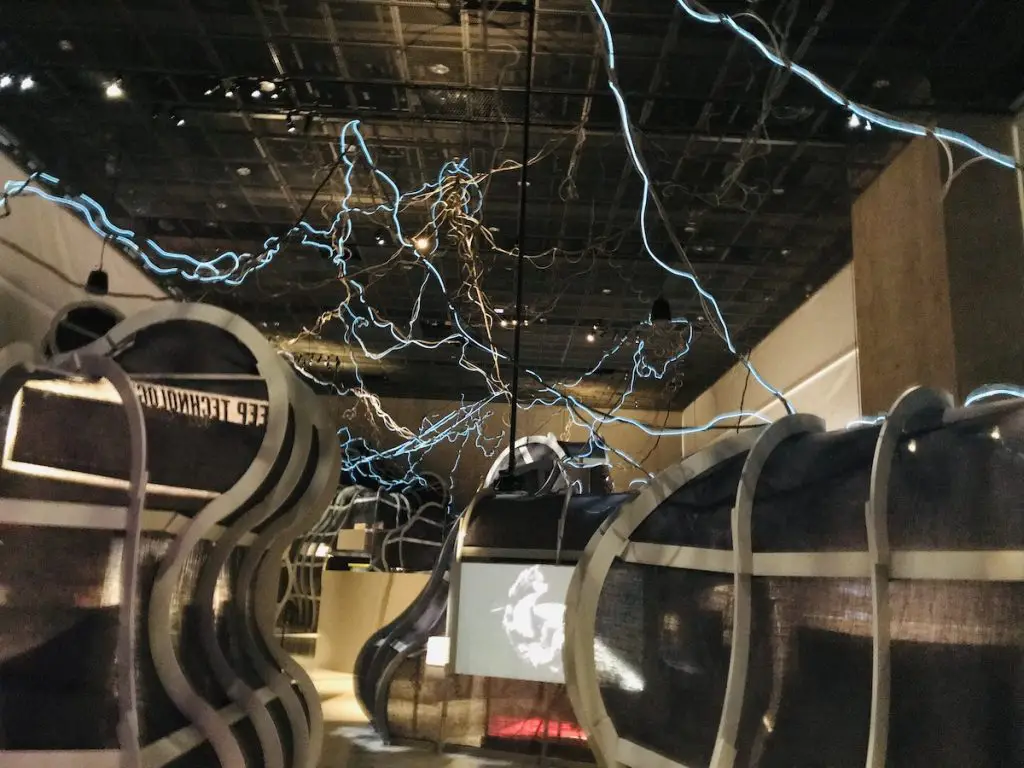 11. Travel Back In Time At Kronhuset
This Dutch-style building is the oldest non-residential building in Gothenburg. Built between 1642 and 1654, Kronhuset was originally used as an arsenal before becoming a shelter store and then the museum and concert hall it is today.
King Karl X famously held a parliament session here in 1660 – and then promptly died while it was going on. The red-brick building has been very well maintained and is an attractive place to wander around. This is particularly true at Christmas time when it becomes the location of a Christmas market oozing good cheer and mulled-wine smells.
The surrounding buildings, the Kronhusbodarna, are now home to craft workshops and cafes. It's a lovely setting to sit and have a coffee and a snack, before stocking up on chocolate treats at the Gothenburg Chocolate and Candy factory. Crystal, pottery, or silverware souvenirs can also be bought here (if there's room in your suitcase after you've packed all that chocolatey goodness).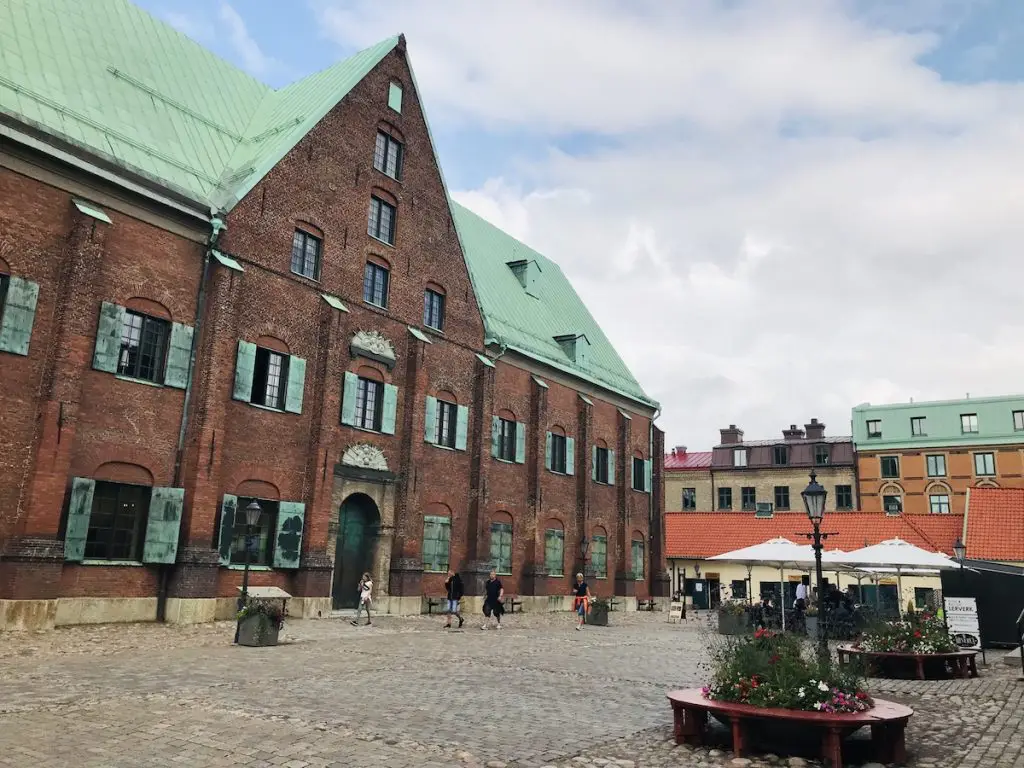 12. Take In Skyline Views At The Lilla Bommen Tower Outlook
We're not going to lie to you: this is one of the stranger buildings we've seen sticking out of a Swedish city skyline. However, that just makes us want to visit it more!
Commonly referred to as 'The Lipstick,' this Lego-like red and white high-rise was built in the 1980s and now is home to offices, flats, and shops. You can also get the elevator to the top floor, which is about 80 meters, to get that all-important view of the surrounding city from the 'Gothenburg Lookout.'
Whether it's a clear, sunny day or atmospherically misty, the panoramic views are gorgeous and really give you a sense of how much innovative development work is going on in Gothenburg today. It's also fun to watch all the ships bobbing around the harbor, as well as see the Opera House from above. You can even see all the way out to the archipelago!
Free entrance with the Gothenburg Pass.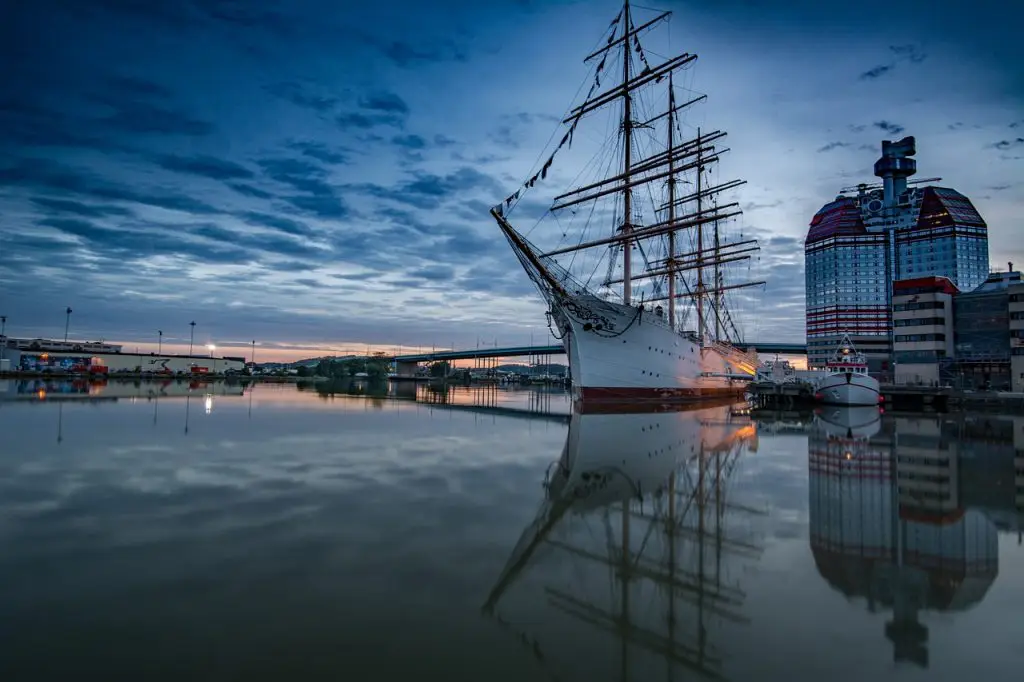 13. Get Inspired At The Röhsska Museum Of Design And Craft
This is Sweden, so we couldn't let a list of things to do in Gothenburg finish without at least one entry related to design.
This imposing red-brick building was designed in a National Romantic style common in Nordic countries at the turn of the century and opened to the public in 1916. Here you'll find an inspiring mix of Swedish and international designs that will make you think not only about the design but about the wider cultural impact of these items.
There are over 50,000 items that take you on a journey through the history and modern-day contexts of design, with the majority of objects coming from Sweden and Europe, as well as a comprehensive collection of arts and crafts from China and Japan dating back to 2500 BC.
The past 150 years are covered in the exhibition on the 1st floor, and fashionistas will love the collection of fashion from the 20th and 21st centuries, including haute couture from Paris and works by Alexander McQueen.
Free entrance with the Gothenburg Pass.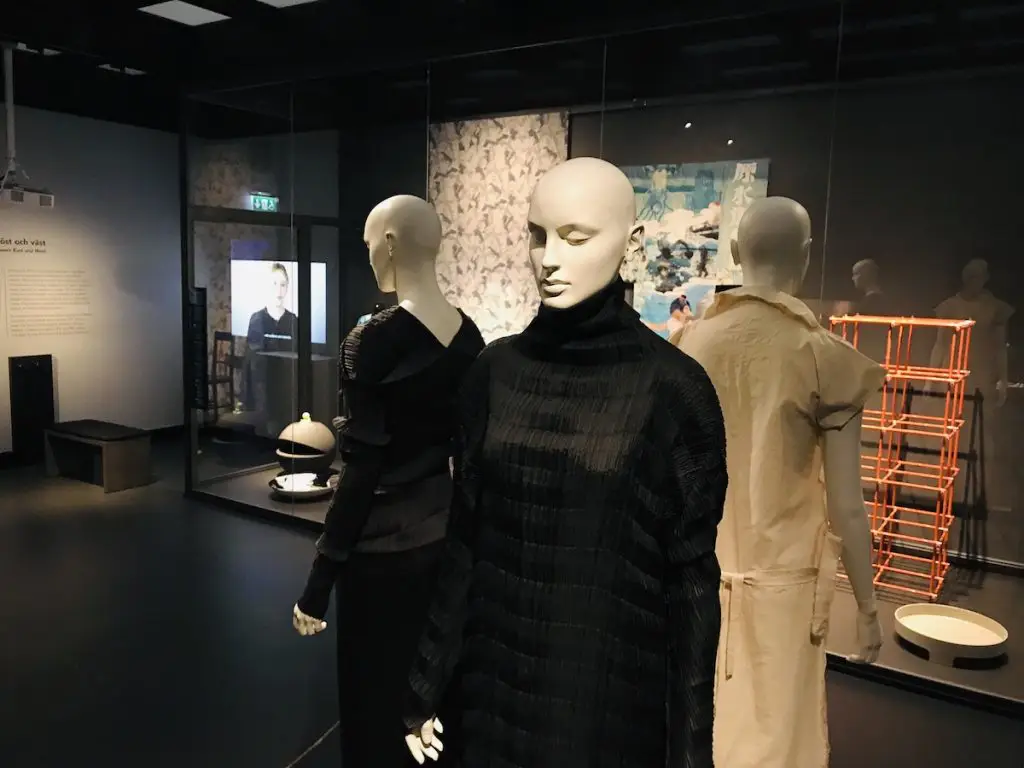 14. Enjoy A Typical Swedish Lunch At Brasserie Lipp
All this sightseeing will leave you starving – where better to refuel than the famous Brasserie Lipp on one of Gothenburg's stately boulevards.
Here they serve a scrumptious mixture of French and Scandinavian food using the freshest ingredients. It's a great place to go for lunch as it's relatively reasonably priced and will provide you with a typical Swedish lunch. By 'typical Swedish,' we mean creative twists on classic dishes.
Given Gothenburg's seaside location, there are unsurprisingly some delicious fish options, from steamed cod with mussels and shrimps to fried hake with potato puree and lime and basil cream. Potato pancakes with pork and lingonberries and cutlet with pepper sauce are some other traditional dishes cooked to perfection, as is the steak tartar.
Enjoy a glass of Champagne with your food and sit outside if the weather allows; just don't be surprised if you end up lingering over lunch long into the afternoon.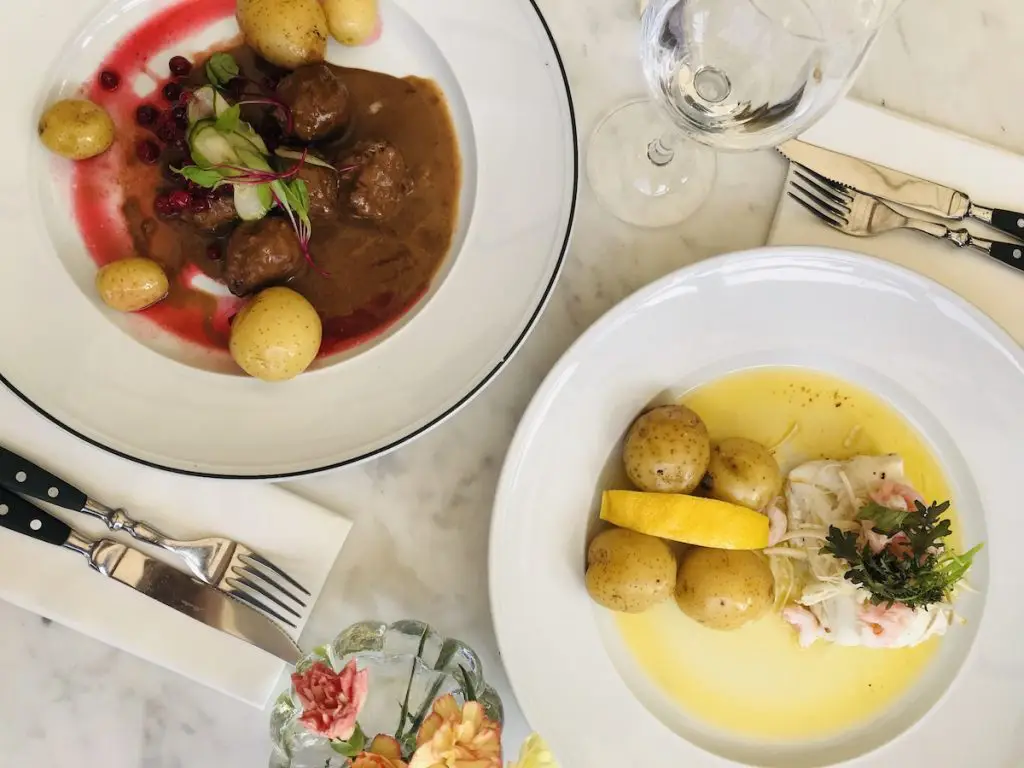 15. Have Fika At Da Matteo Coffee
There's no way you can come to Sweden and not have at least two Fikas per day. This concept of a coffee break that brings people together is said (by some) to have originated in Gothenburg, and there is certainly no shortage of places for you to enjoy your Fika in Gothenburg. Da Matteo is a local chain that seems to have perfected both the coffee and the atmosphere for your perfect Fika.
There are several branches in the city – two of which are in trendy Magasinsgaten – and not only is the coffee roasted on-site, but the bread and pastries are baked there too.
The locations are all equally warm, welcoming, and buzzing with friends catching up. In the summer, the courtyard at the Magasinsgaten spot basks in the sunshine, making it the ideal place to soak up that pleasant and quirky Gothenburg way of life.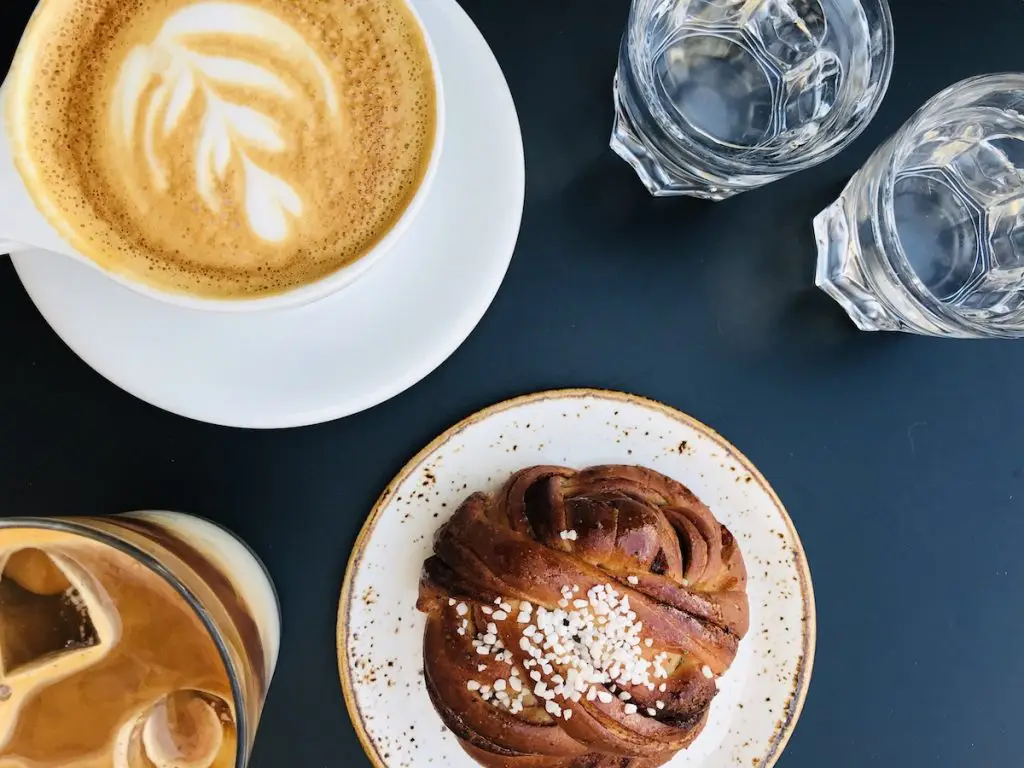 16. Try Local Delicacies At The Gothenburg Market Hall
For affordable lunch meals surrounded by locals, there is no better place to head to that the biggest indoor market in Gothenburg, Saluhallen.
Inside this glorious building, dating back to 1850, you find spices, coffee, cheese, fruit, and other foodie delights from around the world – just as you would have a century ago. Gothenburg is a port city that loves trade, and this history is still reflective today with over 40 shops here hawking interesting delicacies from all around the world.
Even if you are not hungry, its central location makes it worth a wander through – as the iron trellis architecture is almost as interesting as foods here. We challenge you to leave without discovering something you want to try, however….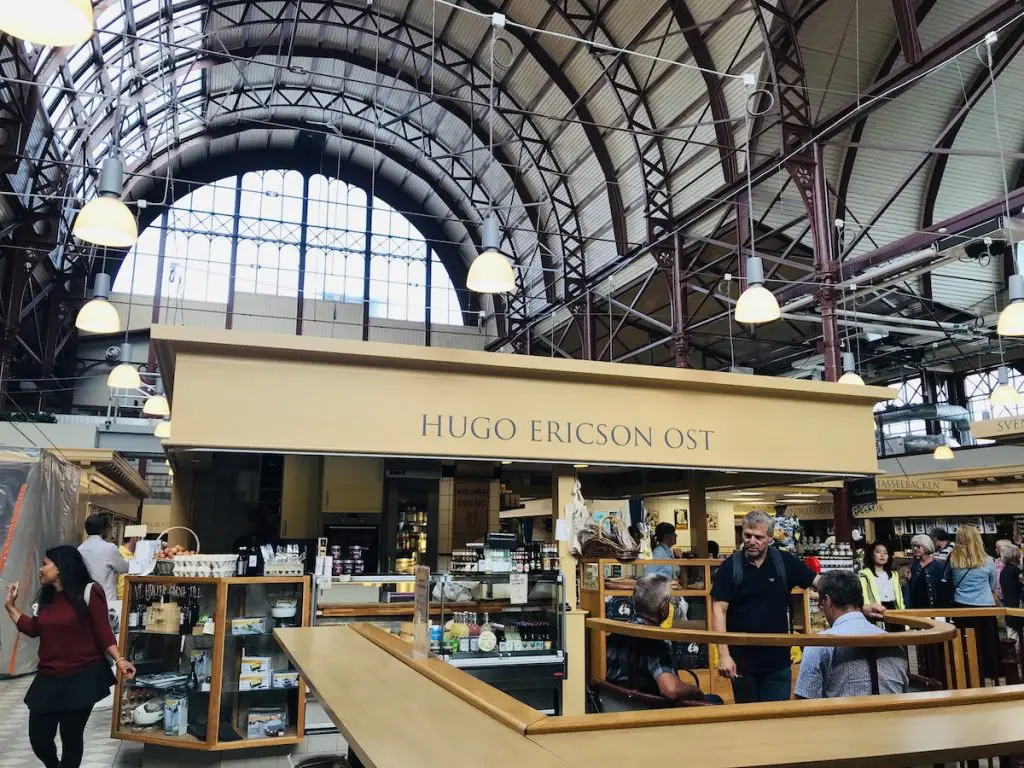 17. Relax In The World-Class Gothenburg Botanical Garden
Another free attraction, the Gothenburg Botanical Garden, would even be worth visiting if there was an entrance fee as one of the largest botanical gardens in Northern Europe.
The cultivated parts of the Garden occupy 40 acres and houses about 12,000 species – quite the feat for a country associated with long and harsh winters. This place is huge, and you could spend hours wandering around, but if you are in a hurry, you shouldn't miss the Rock Garden, which has even been awarded Michelin Stars – yes, they actually do more than just food it turns out!
We also loved the Japanese Glade, which reminded us of being in Kyoto or Kanazawa and the greenhouses filled with over 1,500 orchids and the rare Easter Island Tree, Sophora toromiro.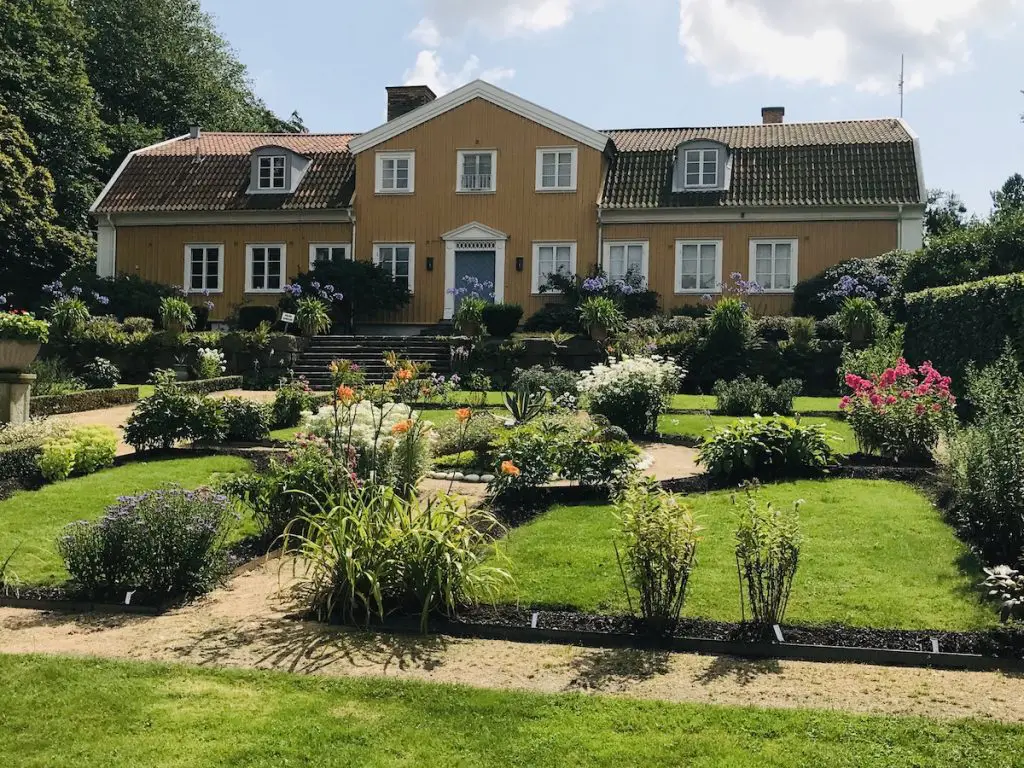 18. Settle In For Some Serious People Watch At The Welcoming-To-All Bee Bar
A wonderful 'straight-friendly' bar and restaurant with relaxed street-side dining. Perfect for a casual dinner and people watching or cocktails to start your night off, we loved the vibe here and think Bee Bar is quintessentially Gothenburg.
Enjoy relaxed service with fun staff, delicious Swedish and international cuisine, and affordable prices – especially given its prime location. Some dishes are always on the menu while others are replaced as the season's change – they call it diversity, and love it in people as much as in food. Something fun is always happening on Bee, whether it's a late-night party, wine tasting, parade, premiere, or just boisterous after-work drinks – there is never a bad time to come here.
The kitchen is open every day from 11:30 til 22:00, but the bar stays open till 3 am on the weekends. If you want to experience more of Gay Gothenburg, Greta's – the cities only gay club – is just around the corner.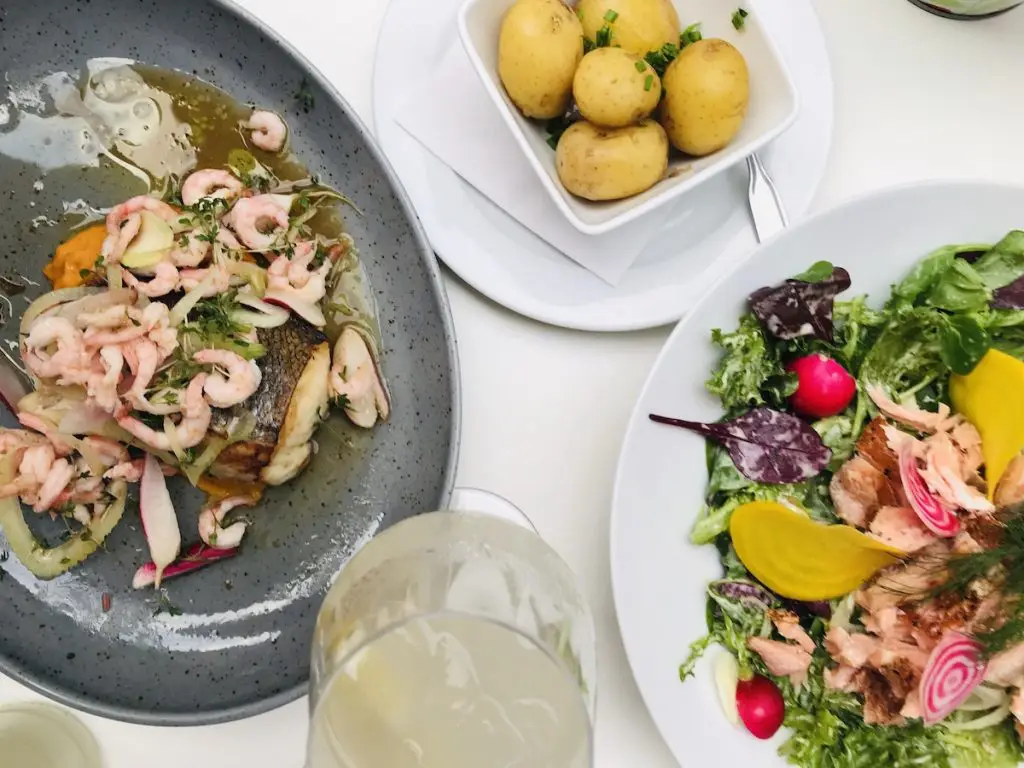 19. Seek Out The Vibrant Street Art Scene in Gothenburg
We are obsessed with street art and seek it out wherever we travel: Palestine, Medellin, Miami, Melbourne – but have to admit its abundance in Gothenburg took us a little by surprise.
But, just as in so many cities around the world, in the last decade street art has gone from vandalism to high art. In Gothenburg, many of this modern-day Picasso's have taken to the street to add to the urban and cultural identity of Gothenburg. Once blank and -quite frankly – uninspiring walls have now found purpose as a canvas for talented men and women to craft striking and thought-provoking murals.
This was turbo-charged by the street art festival Artscape landing in Gothenburg in 2016 when many Swedish and international street artists descended on the city and left a vast legacy of works that you can now explore at your own pace. So why not make the most of this free outdoor art and use Street Art Gothenburg, the biggest database of street art in the city, to discover your favorite works at your own pace.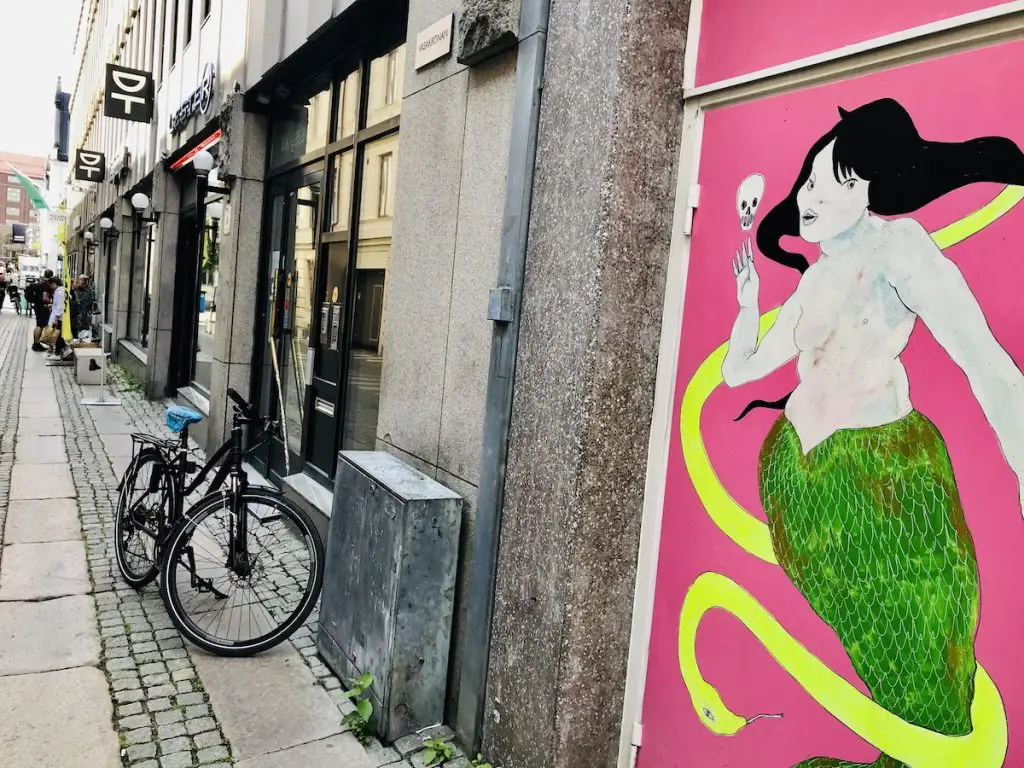 20. Experience The Wonders Of A Unique Stay at Dorsia Hotel
A luxury hotel stuck in a magnificent time warp where every room is a surprise, and every stay is guaranteed to be utterly exceptional. Dreamy carpe diem beds suitable for kings and queens tempt you to sleep in, with bed cloths of mulberry silk and bed linen of handmade Egyptian cotton. We. Are. Obsessed….and are sure after a stay at the Dorsia Hotel you will be too!
Everything here is complete with the purpose to give you a new kind of exclusivity, and each of the 37 rooms on offer are all different. Equally beautiful, equally comfortable – but all plus kingdoms within themselves. There is also a baroque library with an antique piano, a glitzy lounge bar, and a romantic candlelit restaurant to complete the appeal.
If you are looking to ensure the entirety of your stay in Gothenburg is utterly memorable, then this is it. We also loved the Scandic Rubinen for affordable rooms at a central location and Linnéplatsens Hotell & Vandrarhem for budget travelers looking for hostel accommodation. For those on a real budget – sorry, but wild camping in Sweden is not a viable option in the cities…
You can see from our selection that there's no shortage of places to discover in Gothenburg. Simply make sure you have plenty of Fika breaks to keep you energized, and you'll have a wonderful time exploring your new favorite Scandinavian city. Just keep it a secret, or everyone will want to go!