For those of you who like to get off that beaten path, Estonia is the dream destination. With a rich history, varied landscapes, and unique culture, this ex-Soviet Union country nestled beside the Baltic Sea and the Gulf of Finland has plenty to offer visitors.
The capital, Tallinn, has become one of the most exciting cities to visit in Europe, whether you're charmed by the UNESCO-protected Old Town or the burgeoning food scene.
But it's the vast, wild expanses of forest; countryside dotted with lakes, the rugged coastlines —and the over 1500 islands along it — that really captured our hearts. The population of Estonia is under 2 million, so there is plenty of space to roam.
In addition to all this glorious space, there are nature reserves all over the country, as well as well-maintained hiking trails. So, what better way to experience this wealth of great outdoors than by camping? The countryside here is welcoming; camping and hiking are ingrained into Estonian life.
If you want to really disconnect, then there's no better way than wild camping – that is, camping somewhere that's not an official designated campsite, but your own spot out on the open.
The idea of wild camping can make some people a little nervous, particularly if you're a camping novice. Estonia is a great place to try it for the first time as there's a big culture of wild camping so you shouldn't face any problems. If you love the idea of waking up under the trees to no other sound but the wind in the leaves and the chirping of the birds, then this is the trip for you.
This handy guide to wild camping in Estonia should answer any other questions you have and get you inspired for your Baltic adventure!
Just make sure you have a good tent to take with you!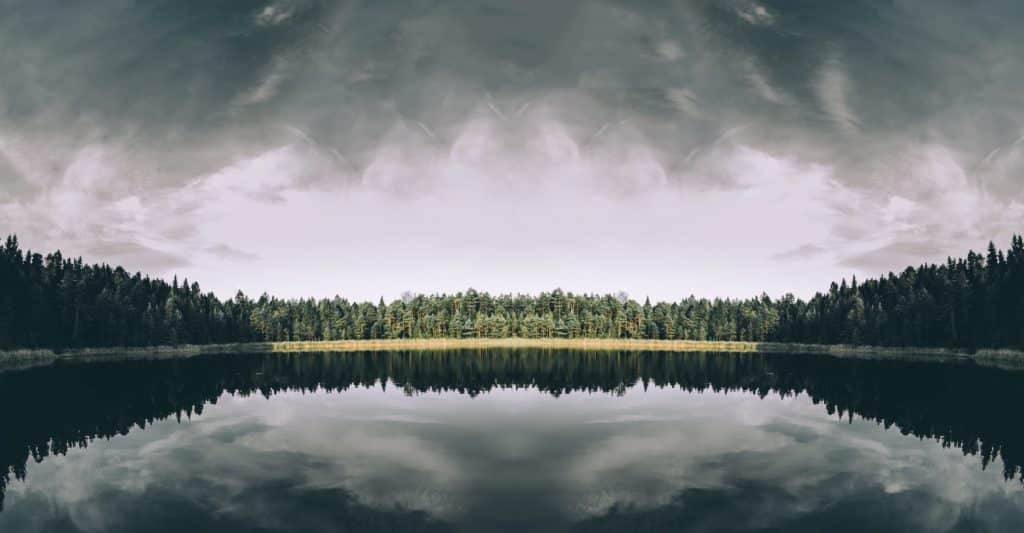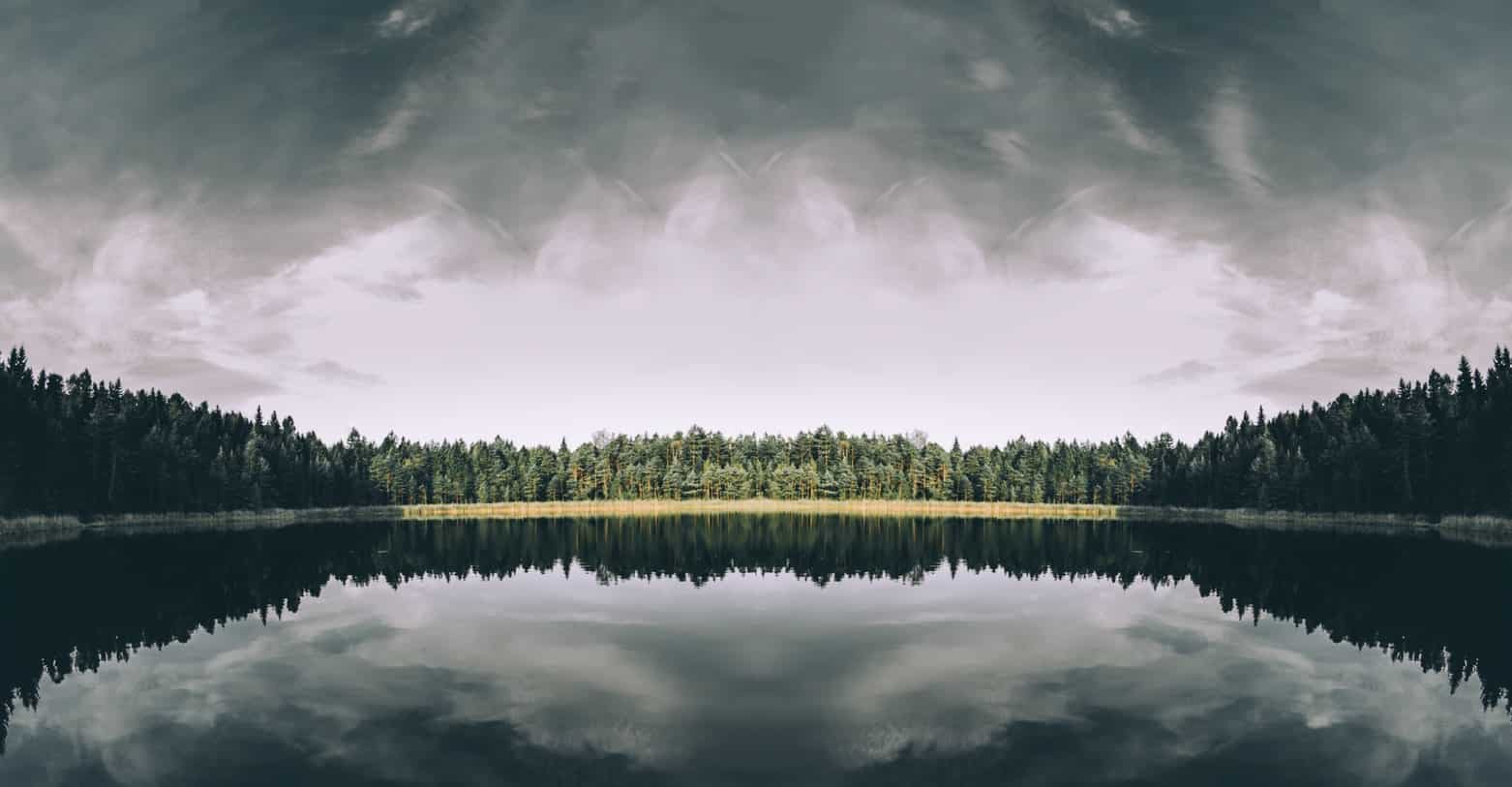 Why Go Wild Camping In Estonia: A History
Similarly, to Nordic countries like Norway, Sweden, Iceland, and Finland – along with Scotland, the right to roam is enshrined in Estonian law, which means that all citizens and visitors have the right to explore public land, whether they're hiking for the day or planning some overnight stays.
A similar rule also applies to Latvia in the south. New Zealand and Austria also allow rough camping to a degree, but with quite different rules and ideas around what is acceptable.
Wild camping on private land is a no-no unless you get explicit permission from the owner. Most private gardens should be clearly marked, so you shouldn't accidentally wander onto them. A good rule of thumb is to avoid any inhabited buildings or land that looks like it's been worked.
Luckily, unlike many European countries, Estonia is not covered in farmland (in England, for example, it can feel like every piece of land you see is growing something!), leaving plenty of space for us wild campers.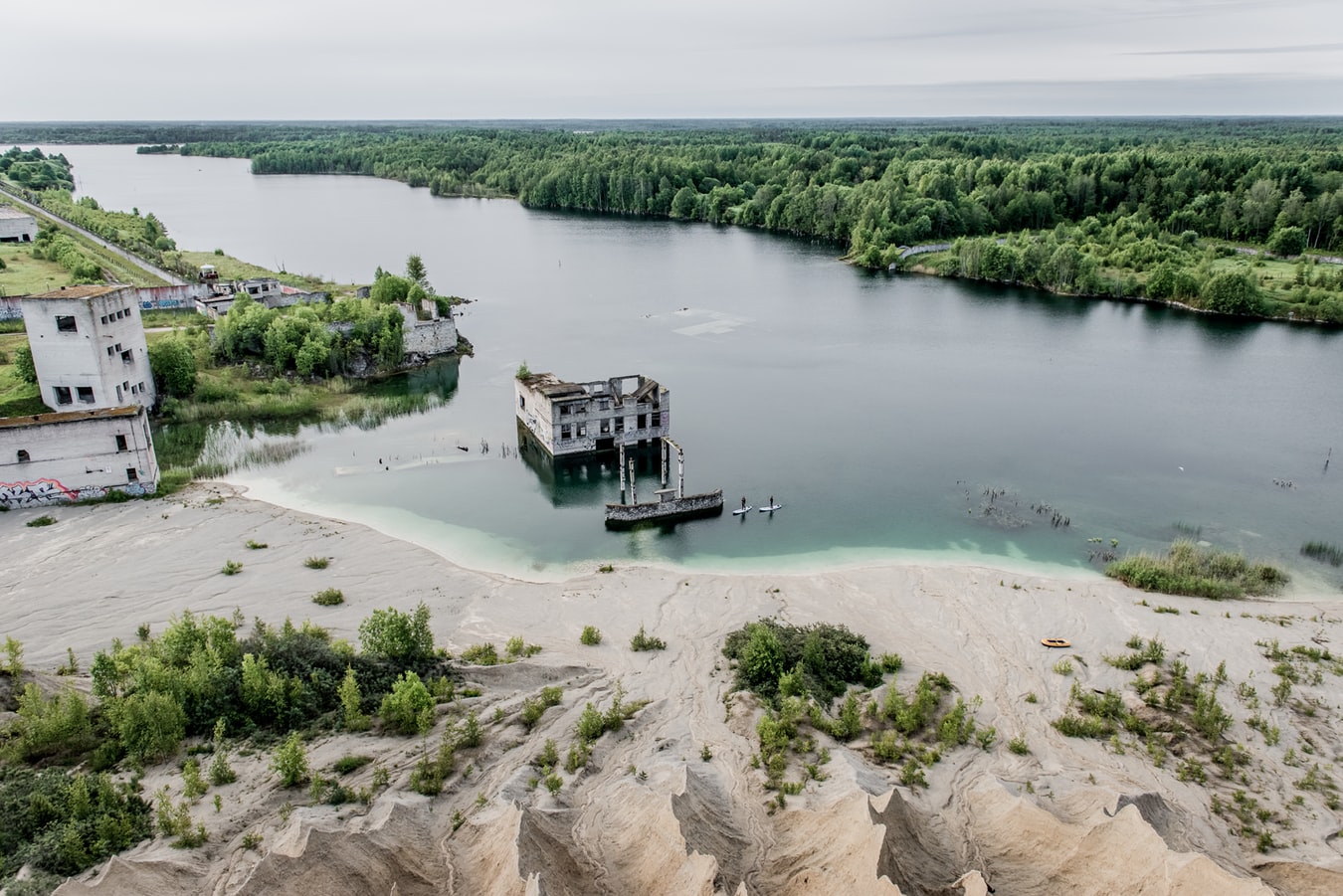 As well as avoiding private land, some National Parks might have restrictions on camping, so do some research before you go.
Places like the Lahemaa national park is a gorgeous forest area where campers are welcomed. Another amazing thing about Estonia that demonstrates its camping-positive attitude is the free campsites set up by the National Forest Centre (RMK), where you'll find picnic tables and toilets (although rarely running water).
Aside from the forest, other popular places to wild camp in Estonia include the intricate coastline or on one of the hundreds of islands that decorate the surrounding sea. Wild camping on the beach is a really magical experience. You can paddle in the chilly Baltic Sea before huddling down with a tipple to watch the sun go down – all without meeting another soul. Bliss!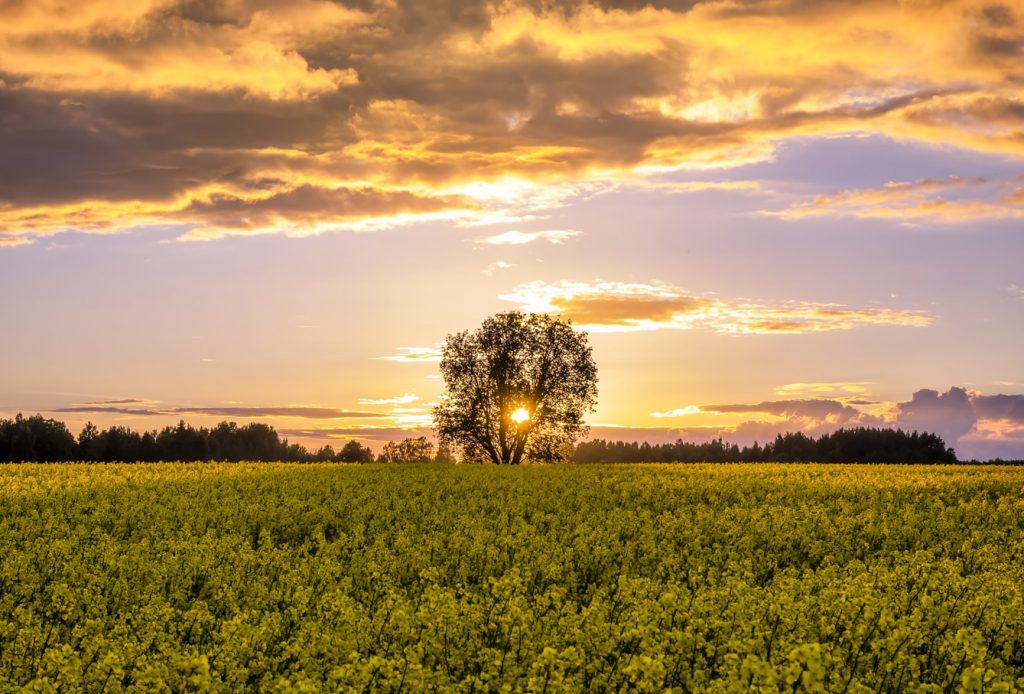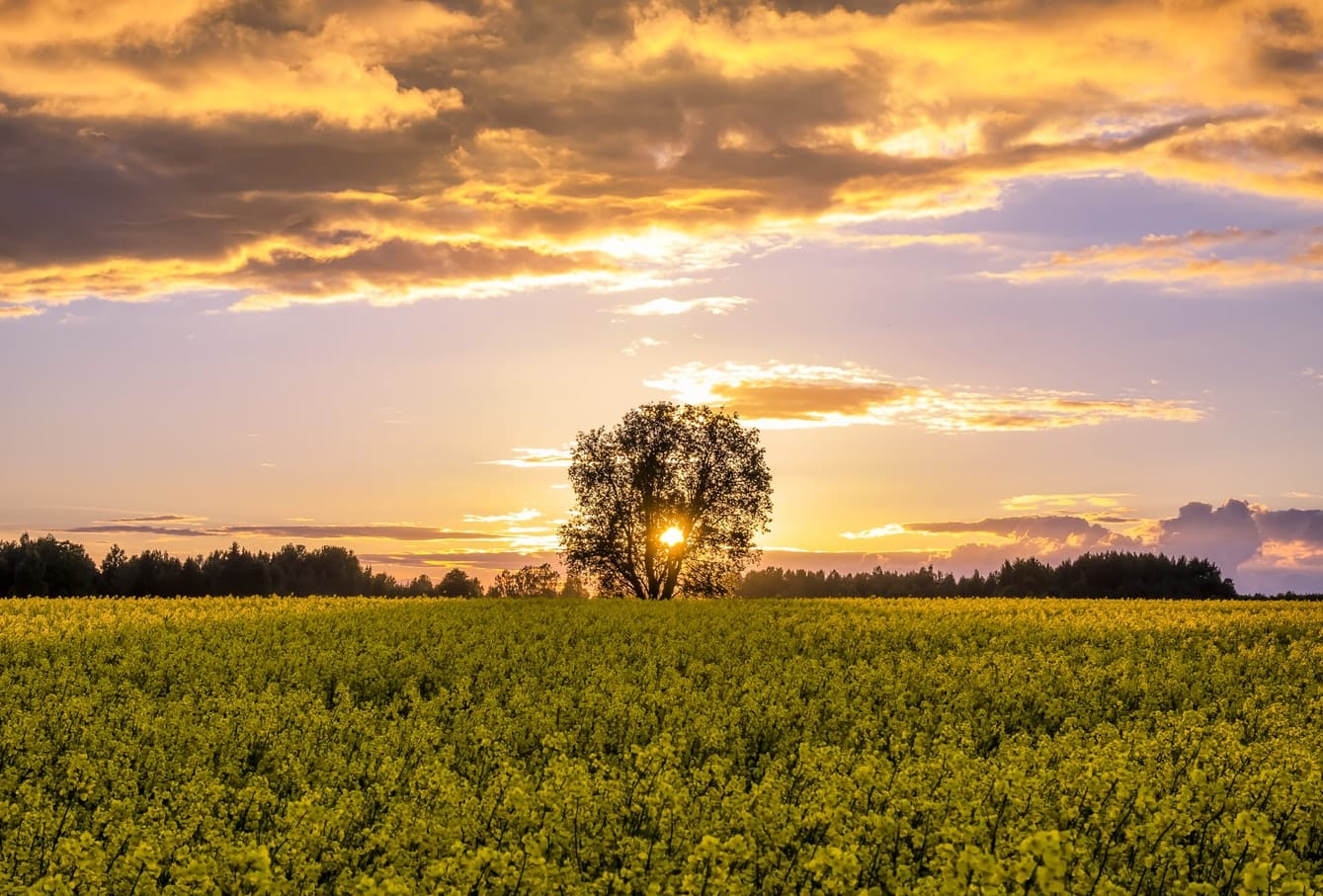 Estonian Wild Camping Rules To Follow
If you are an experienced wild camper, you will be familiar with many of the rules you need to follow when wild camping in Estonia, but it's always worth reminding yourself of them. It's also important to remember that right to roam is a real privilege and one that we all want to maintain. Therefore, you should treat your temporary 'homes' with respect and gentleness when wild camping.
All these reminders amount to is: leave no trace. It's common sense, really, but something that you should constantly keep in mind. When you leave your site, you should see no sign that you've been there. Legally, campfires are only allowed in designated places, so if you want to build a fire, you'd better head to an RMK site.
When you're wild camping in Estonia, stick to dried food that doesn't need to be cooked.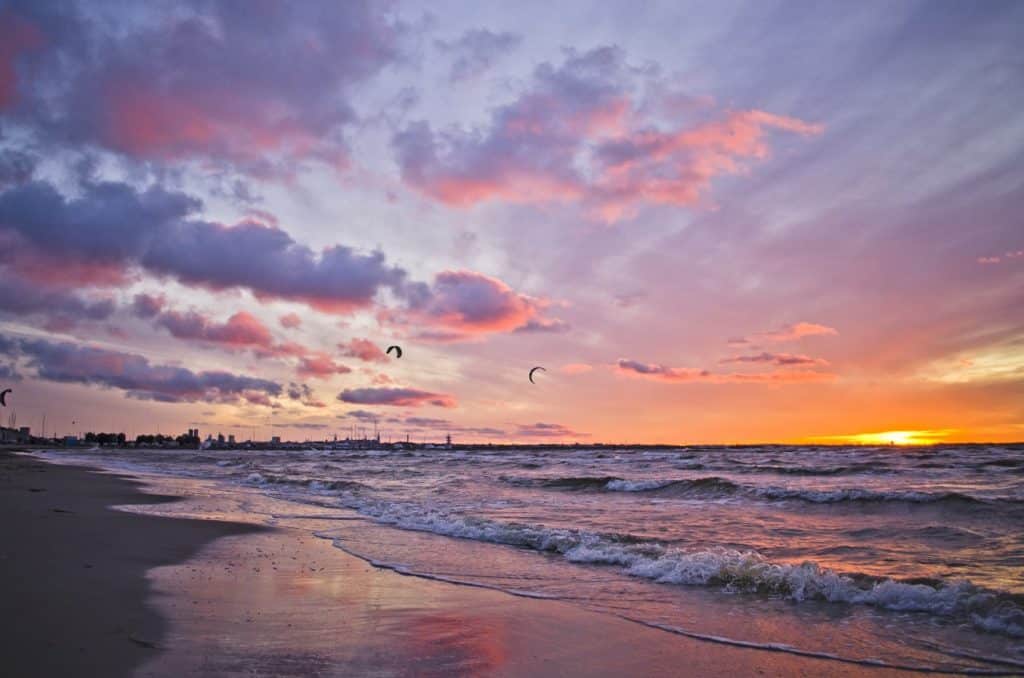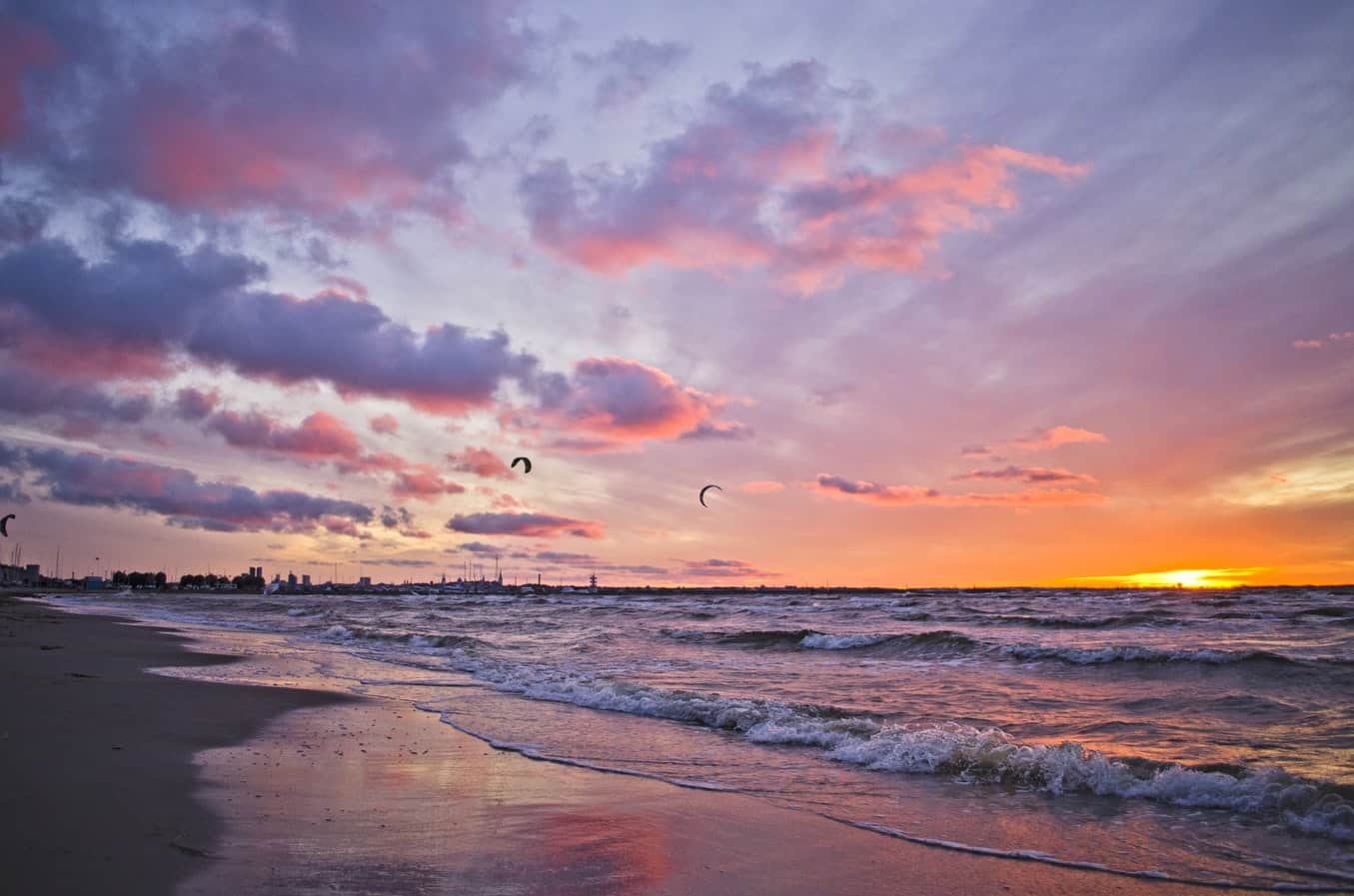 Choose a site that's away from built up areas and check there aren't any wildlife families living there already (animal droppings will give you a clue!).
When you're approaching spots, use hiking trails rather than beating your way through the wilderness, so you don't damage the ecosystems. Once you've settled in, camp peacefully. If you want to party, why are you wild camping? It's a way to get some peace and quiet, so embrace that by not setting up your speakers as soon as you arrive!
After a glorious night's sleep out in nature, pack up and take absolutely everything with you when you go. That includes food packets and containers, fruit peel, toilet paper, and all your tent pegs (you'll need them later). Even things you think will biodegrade should be taken away – it actually takes years for peel and pips to fully disintegrate.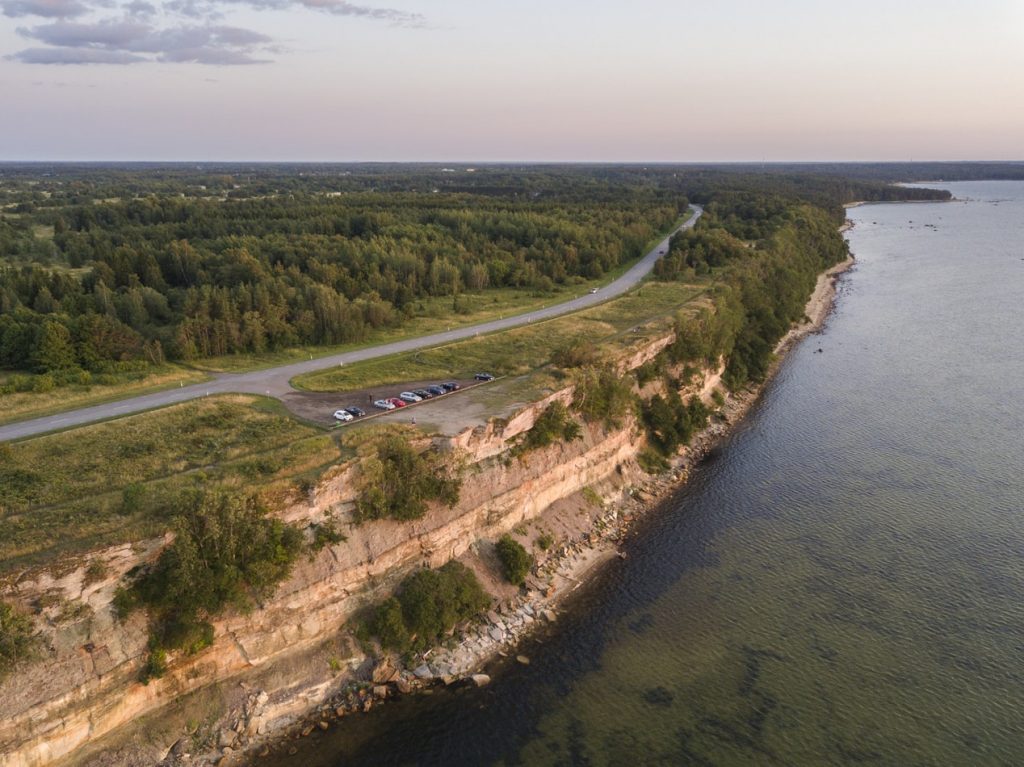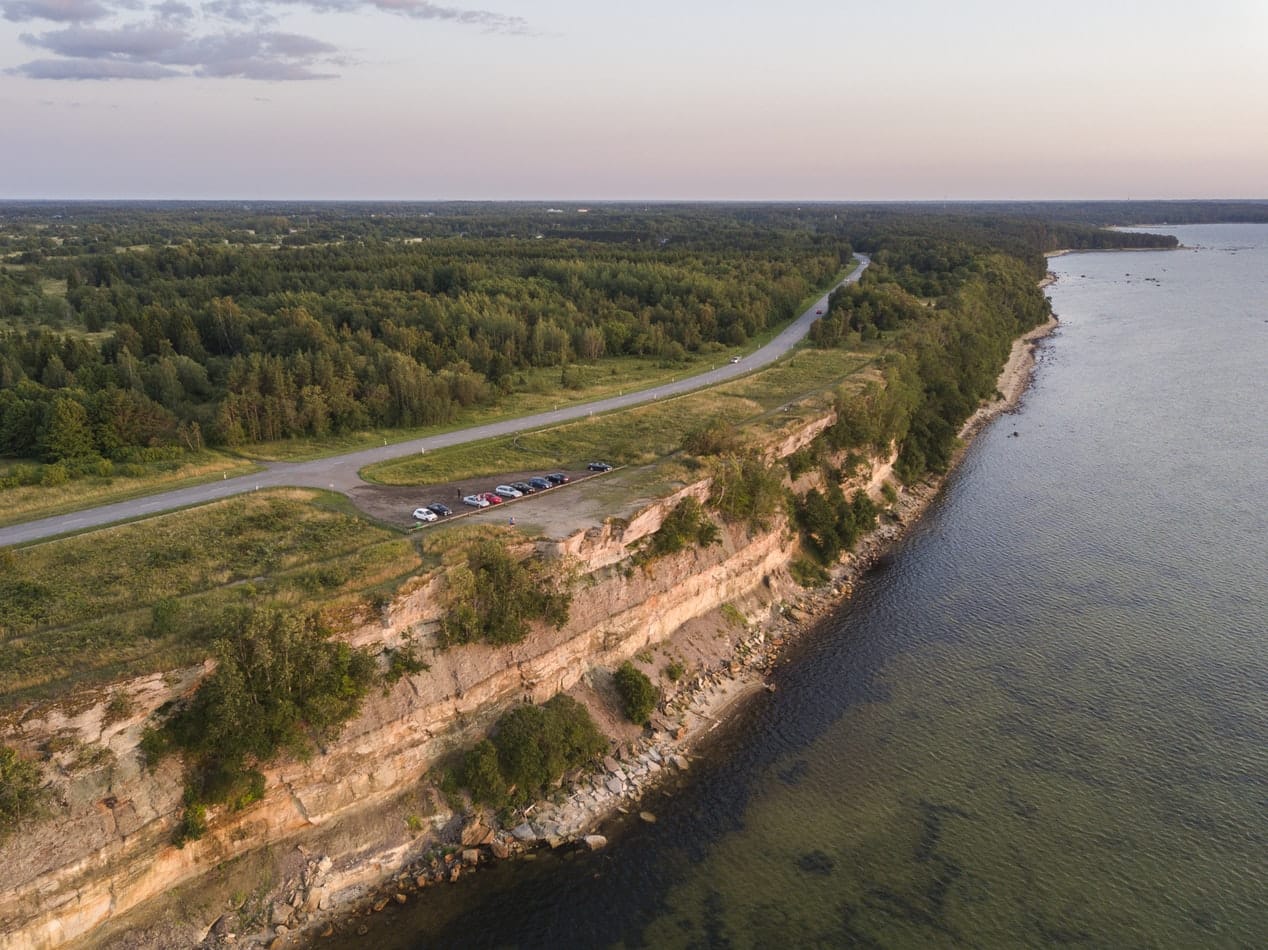 Getting To And Around Estonia
Estonia is a small country, but its transport links are improving year by year. As it stands, you can fly there, take a ferry or an international bus. There are international train links but only from St Petersburg and Moscow in Russia.
While Tallinn Airport is small, it's rather futuristic and has direct flights from European cities like London, Copenhagen, Riga, and Vienna. If you're heading here as part of a European tour then jump on a bus from Germany, Latvia, Lithuania, or Russia. Alternatively, if you're traveling from Scandinavia, hop on a ferry from Helsinki or Stockholm.
Flights within the country aren't that common and, to be honest, aren't worth it. It's a pretty small country so buses and trains will get you everywhere you need to go in good time. Elron is the service provider for domestic routes, which mostly use Tallinn as their hub. You can simply buy tickets once on board, so it's a flexible option. The bus service is much more comprehensive and will get you to the smaller towns.
From these, you can head out into the wilds to camp. Ferries will take you to the many islands. Once you're there, transport is limited, so hitchhiking is common – but be careful and never do this on your own! You could hire a car, but this slightly limits your hiking routes as you'll always have to loop back to it.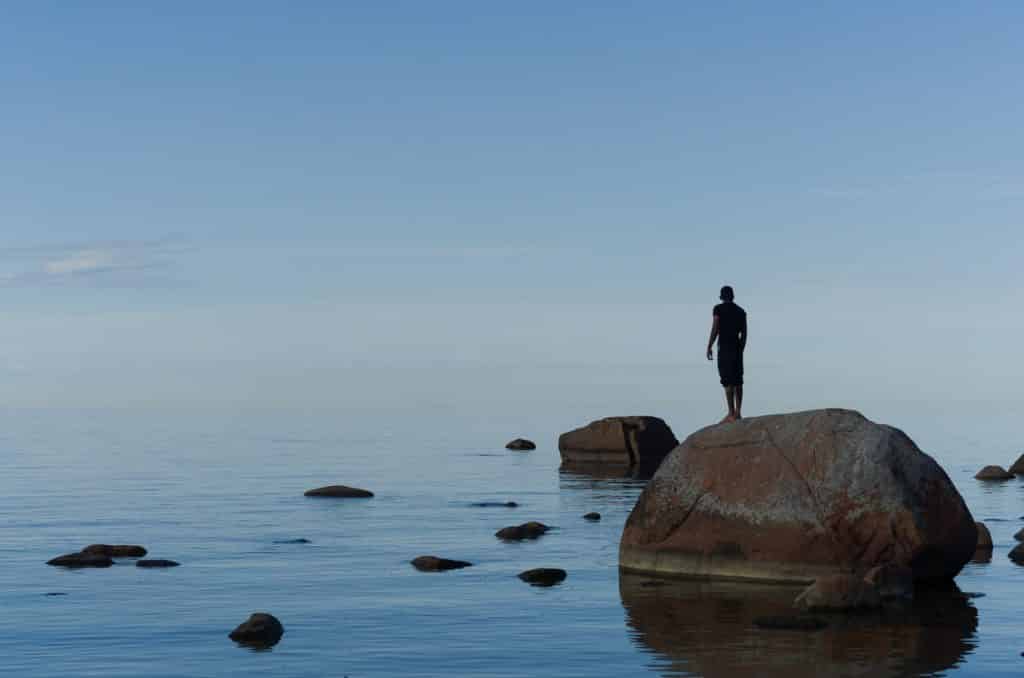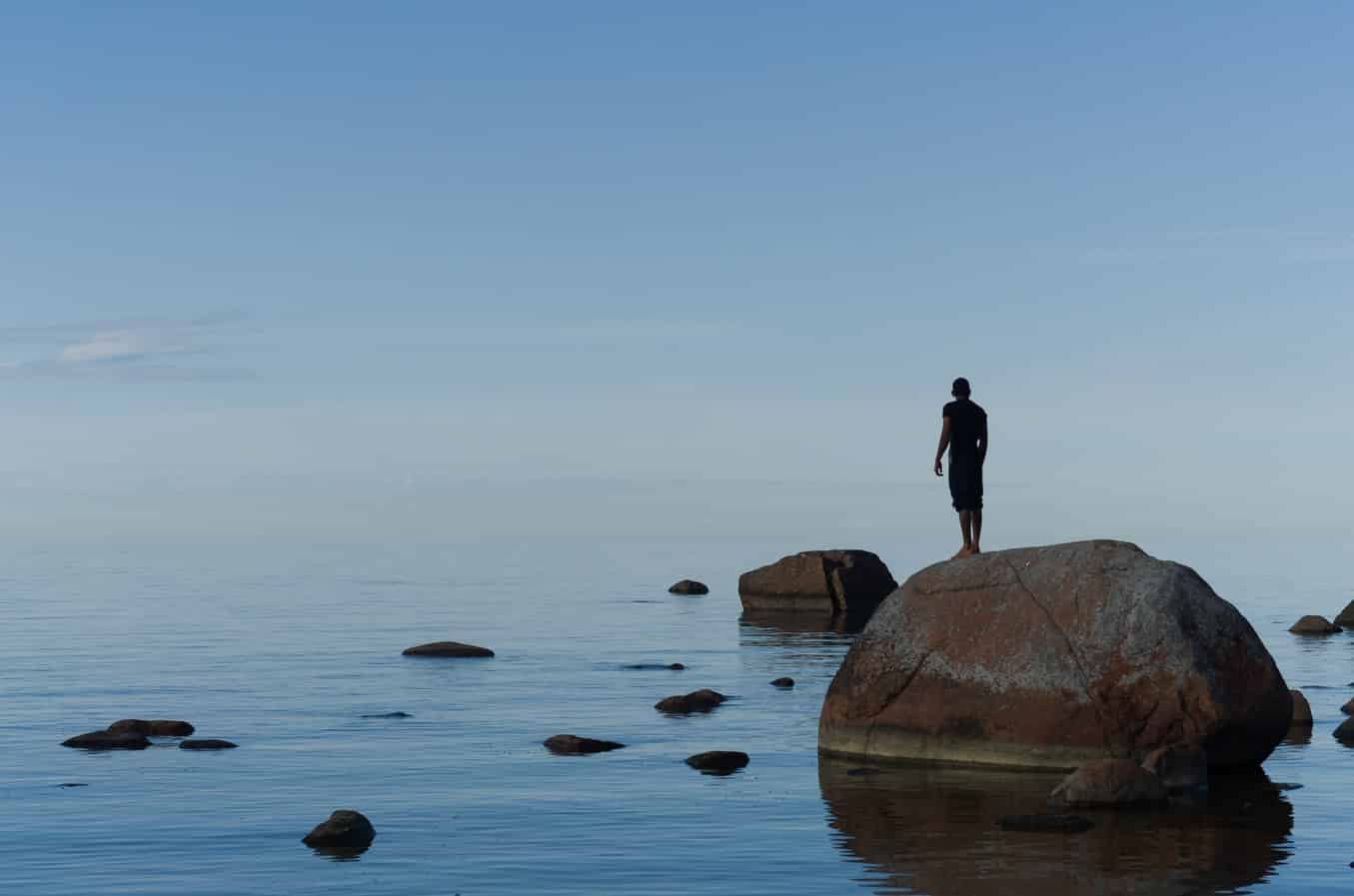 Tips For Wild Camping In Estonia
Wild camping in Estonia is definitely a bucket-list experience. There are few places left in the world that are as sparsely populated and that have as much public land to explore, so it's worth taking advantage of.
Make sure you're well equipped for the trip. If you're wild camping, you should be able to carry everything you need on your back, so invest in a lightweight but good quality tent. The last thing you want is midges or mosquitoes breaking through your canvas to nibble on you in the night! If you want to camp really wild, you could opt for a bivvy bag instead of a tent – although that doesn't solve the midge problem!
When you're packing for the trip, ensure you've got plenty of food and water. Don't carry heavy tins or cans of stuff; choose things in plastic or cardboard packaging. Bring a refillable water bottle, so you don't need to keep replacing plastic ones. Some water filter tablets might also be a good idea, in case you need to top up from a stream.
If you are confident in your plant knowledge, you could even make the most of living on the land by picking the blueberries, strawberries, or lingonberries that grow at the side of the path.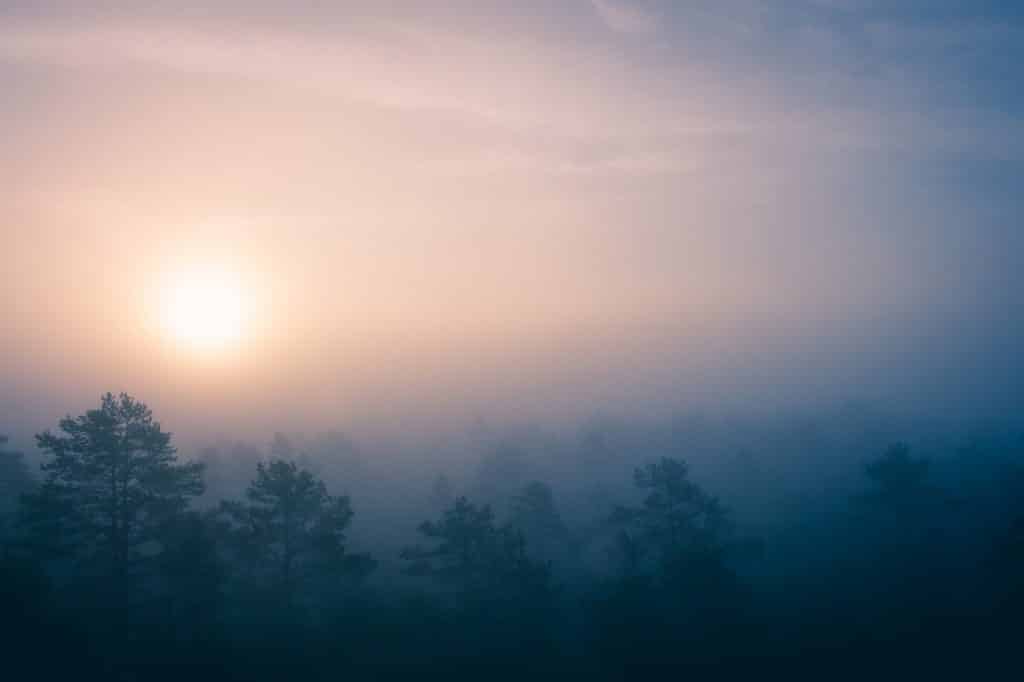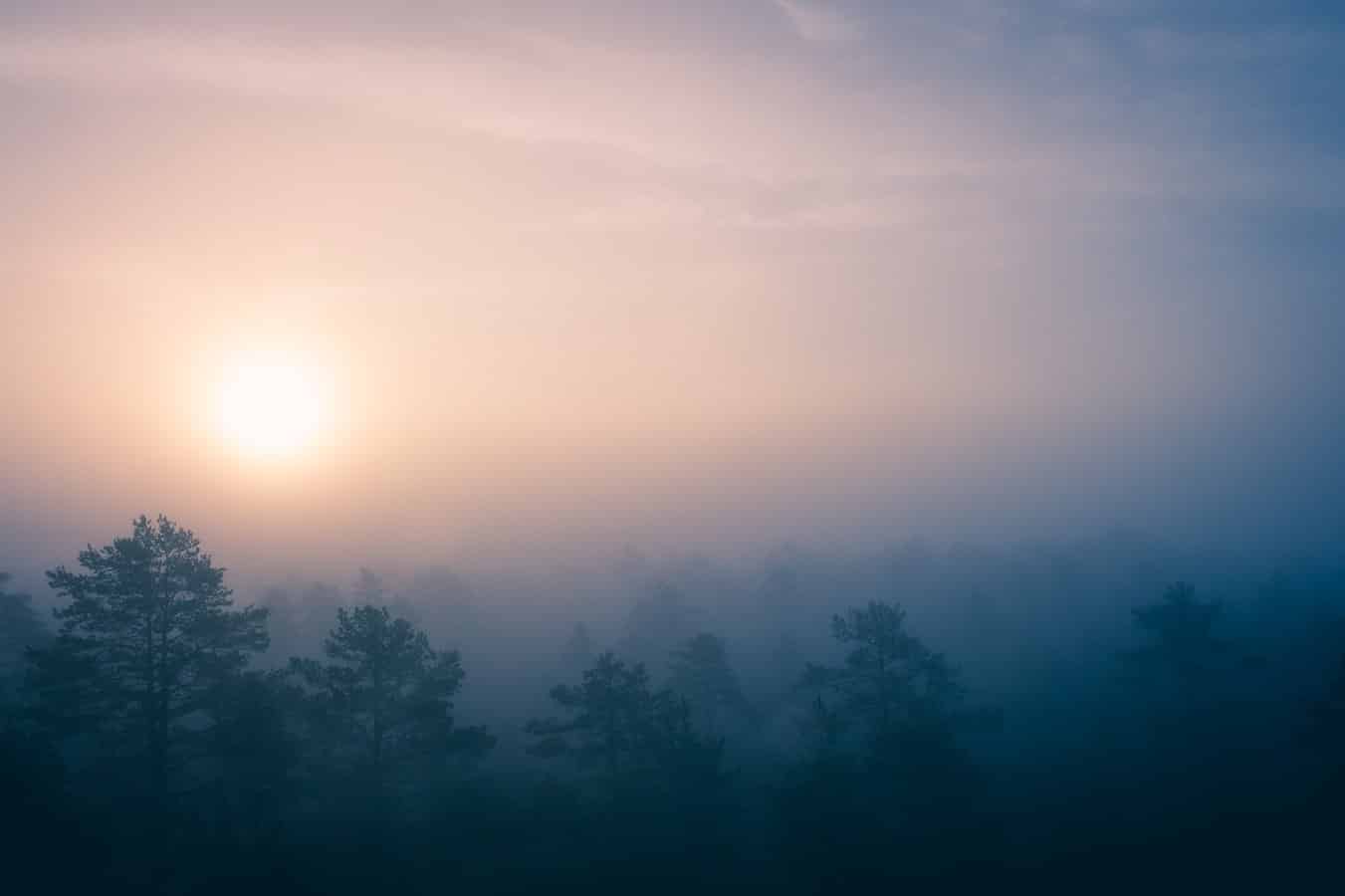 Plan ahead, but not too much. It's good to have a general idea of where you want to go and how far you want to walk each day to avoid getting caught somewhere you can't wild camp. However, the joy of wild camping in Estonia is immersing yourself in the natural landscape and escaping the usual pressures and 'to do's.
That's why you should remain flexible and open to new experiences that come with unexpected events. Does that look like a beautiful lakeside spot? Stop here instead! Woken up at 4 am by early birds? Get up and watch the sunrise. These are things that you simply cannot do if you're in a hotel, or even in an official campsite surrounded by people.
Relish the freedom, the calm, and the independence that comes from wild camping. Enjoy experiencing the Estonian scenery, seemingly unchanged for centuries, in a totally unique way. Be safe, be sensible, and embrace it!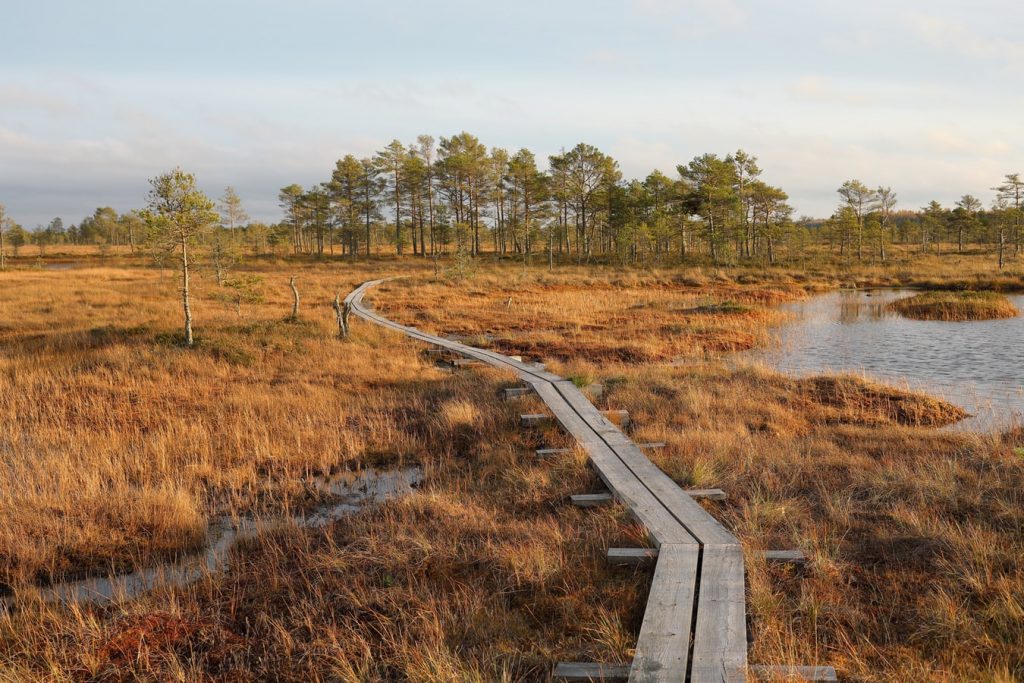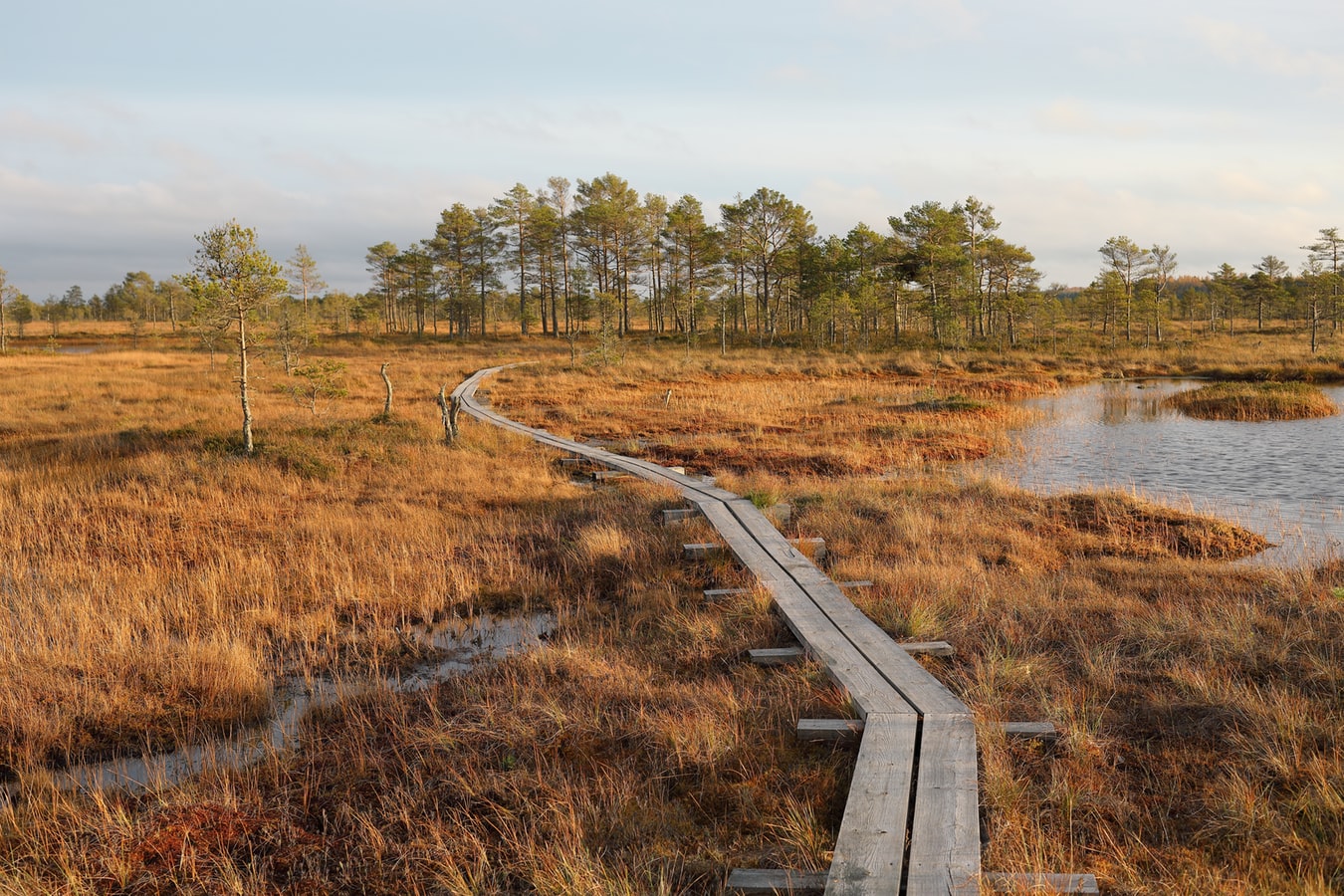 Further Things To Consider Before Any Adventure
Now you're all set and prepared to explore our big wide world, why not sort out everything else out all in one go? If necessary for your travel plans make sure you have brought proper travel insurance, protected your privacy by getting a secure VPN, compared all the top hotel booking sites to find just what you're after, reserved an unbeatable rental car price and - of course - booked the best flight deals!
Or maybe just forget it all and go for a last-minute cruise or effortless tour instead?
Many budget travelers (including me) indulge in worldwide airport lounge access, so we can experience luxury while still slumming it in economy. Naturally, we would never leave home without a more general travel guide since we couldn't possibly cover everything here!
Just add an adventurous attitude and plenty of smiles - they go a long way - and that about covers it all! Now go out, find your own path and don't forget to share your best inspiration stories with me on Facebook, Twitter, and Instagram...I'd love to hear from you!