The Surf Ranch Resort Nicaragua is a boutique resort located only a few minutes drive from the chaotic San Juan Del Sur, but feels miles away thanks to the quiet serenity of the surrounding forest.
On arrival, you are quickly made to feel welcome and at home, greeted by a turquoise pool, swim-up bar, and a mojito or two if you're lucky! Being the only all-inclusive resort in San Juan Del Sur (and one of the world's cheapest all-inclusive resorts) may be a big drawcard.
Still, its great food and cocktails, proximity to local attractions and beaches + wealth of onsite activities are what clinches the deal for most guests.
For me, there could be no better place to sit back and relax for a few days, to re-charge the batteries and enjoy Nicaraguan hospitality with a smile.
Read on to find out more about what the Surf Ranch Resort Nicaragua can offer, and if it's right for you!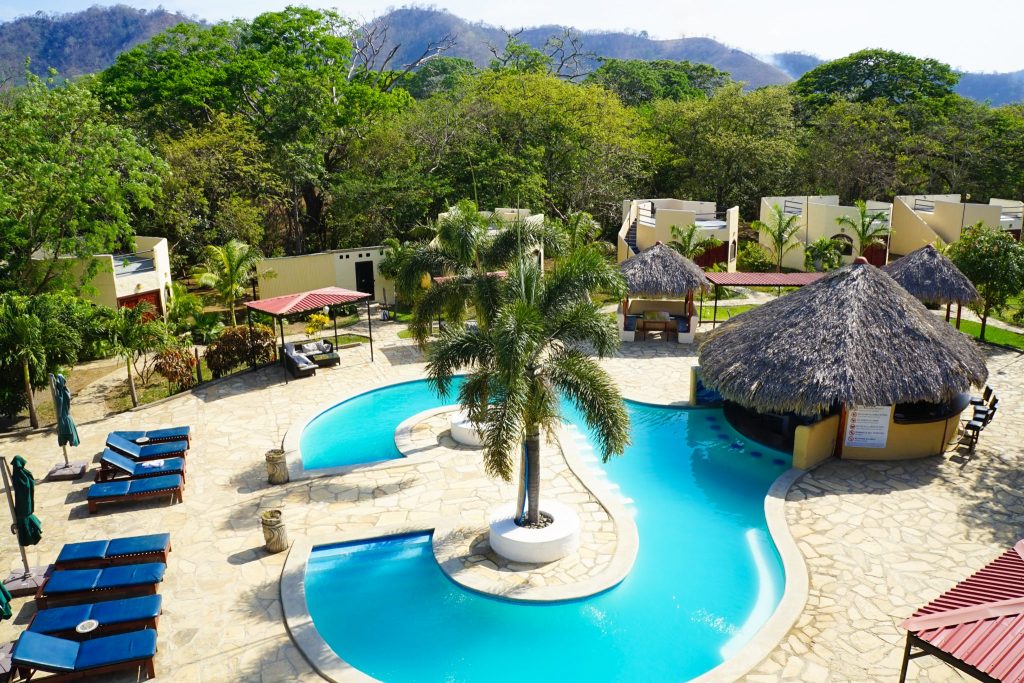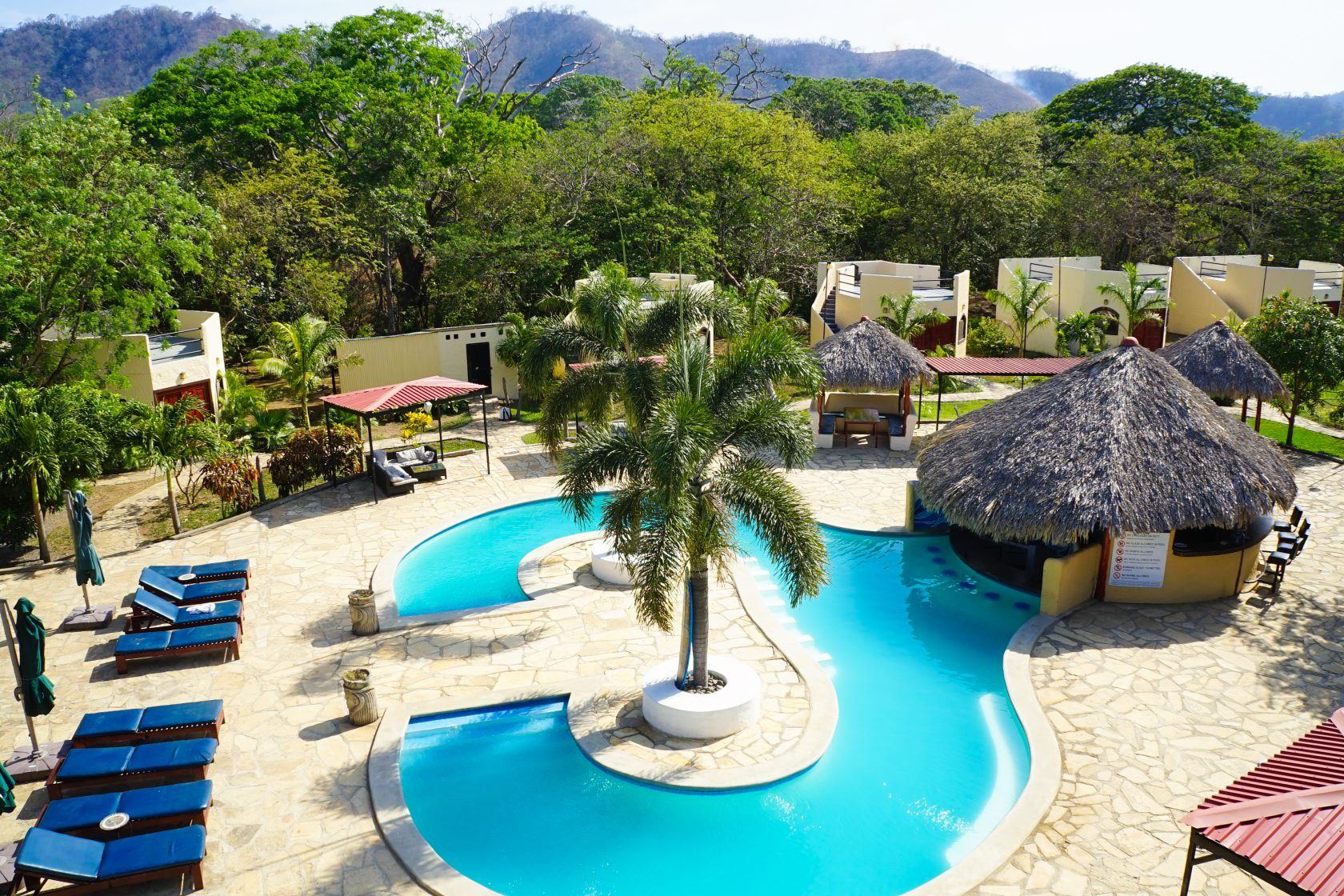 So – as you might have guessed, the all-inclusive experience at Surf Ranch Resort Nicaragua is a massive drawcard, and starting at only $49.50 (+ tax) per night, twin share it is truly one of the best deals in town.
We decided to properly test their all-inclusive offer to make sure there were no hidden loopholes (because at this low price, it's hard to believe), and it was exactly as advertised.
We received a great room with air-conditioning (a 100% must in this part of the country), unlimited local beer, rum, soft drinks, and cocktails – best enjoyed from the swim-up bar, three delicious meals daily from the set menu and great service from the staff.
The majority of people staying opted for the all-inclusive experience, and we had a great time chatting away in the pool all day and into the night, listening to vibing tunes! Of course, you don't have to opt for all-inclusive, and breakfast is included with all rooms but at prices this low – why not give it a go right!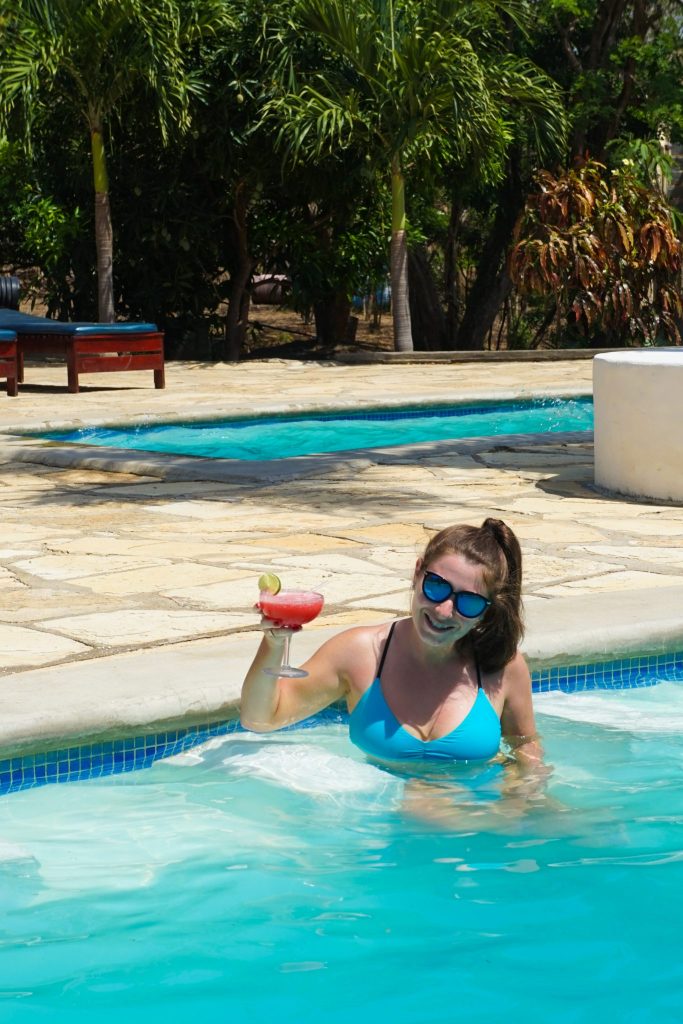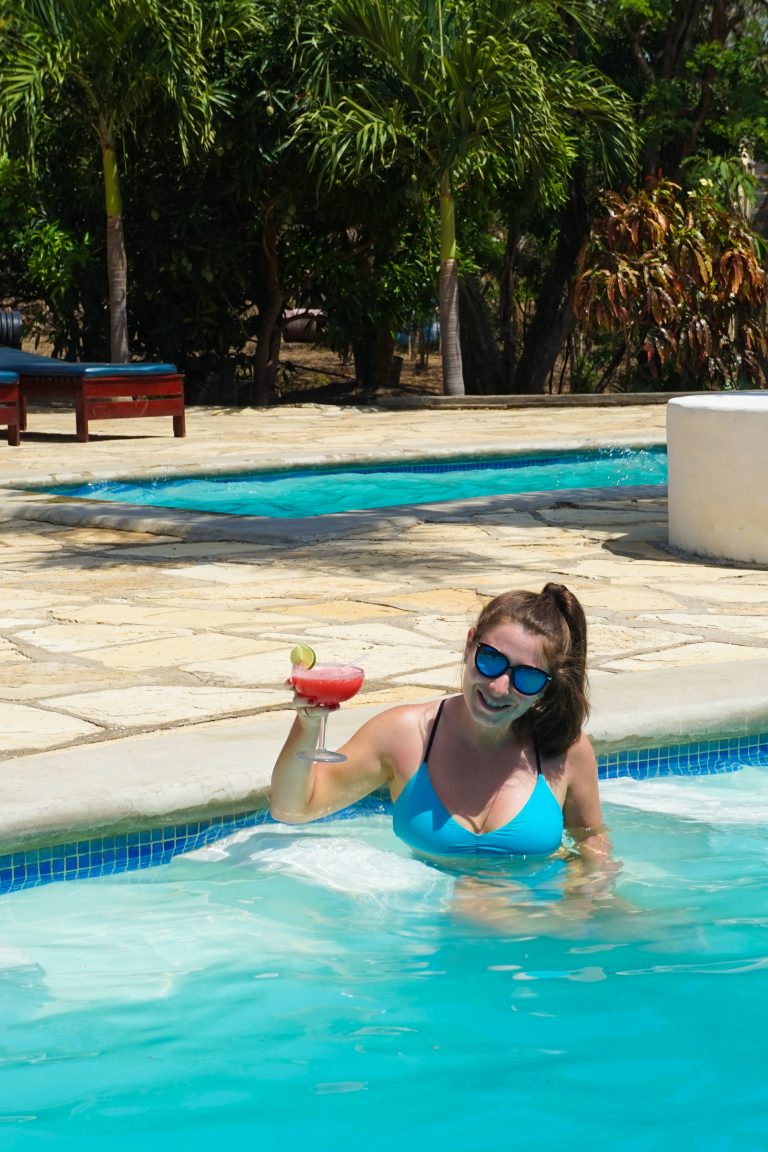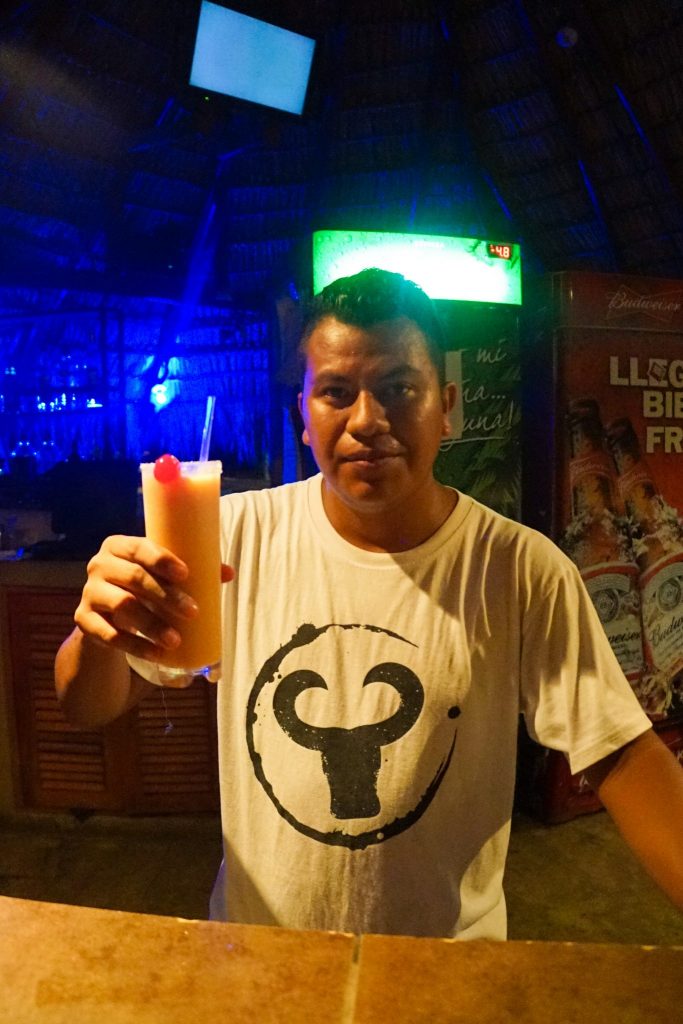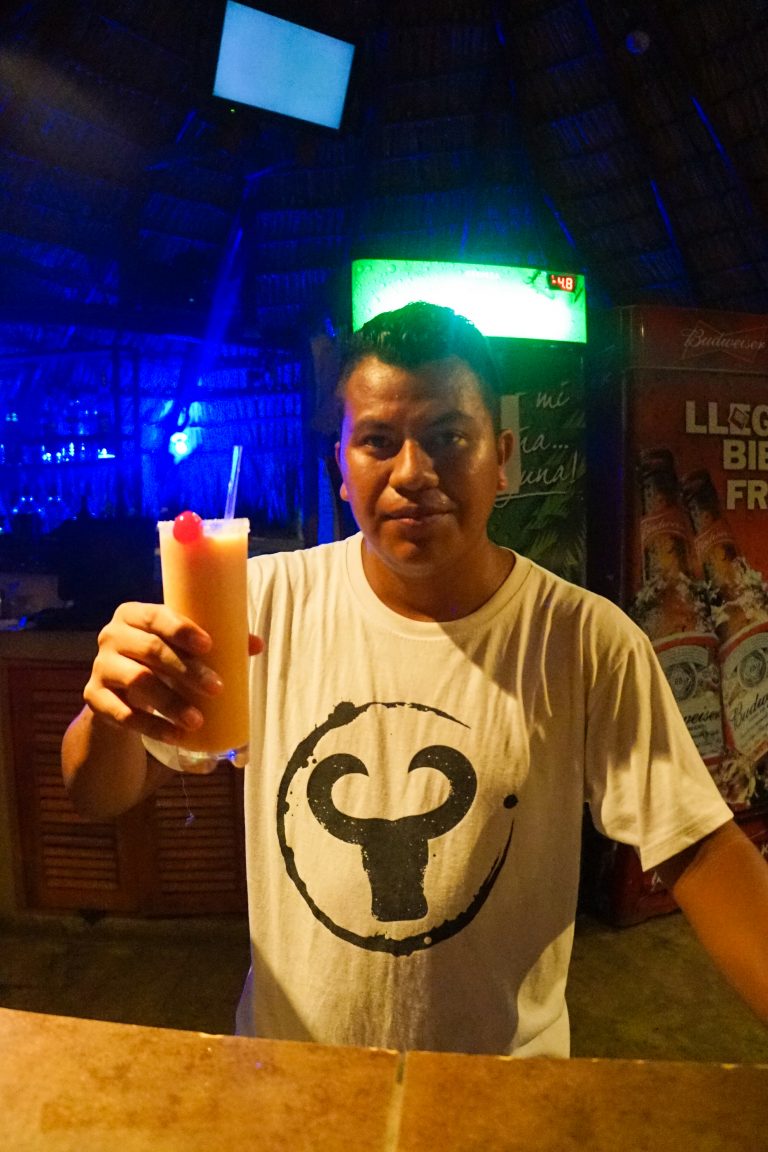 For me, one of the highlights of any trip is the food, and this is where the Surf Ranch restaurant really shone through. While service can be a little slow at peak times, they do offer an extensive menu with a nice mix of local Nicaraguan and worldwide options.
I extensively sampled the menu through our stay and was consistently impressed by the quality and attention to detail.
The Cordon Bleu and Fajitas were outstanding, and a must-try! The included breakfast was always made-to-order and delicious. If you get bored with the typical Nicaraguan food, there are some very affordable Western add-ons or European breakfast options if you prefer.
The bar also has an extensive selection of cocktails and chilled drinks, perfect for sipping at the six-seat pool bar, and while they could take some time to prepare, they were always well crafted and tasty!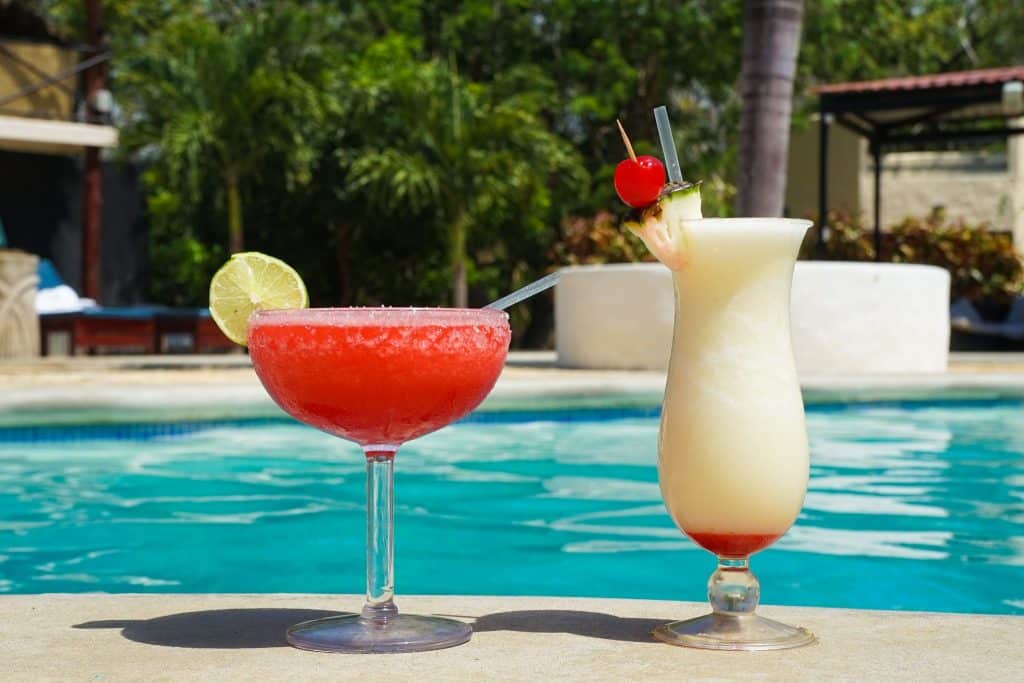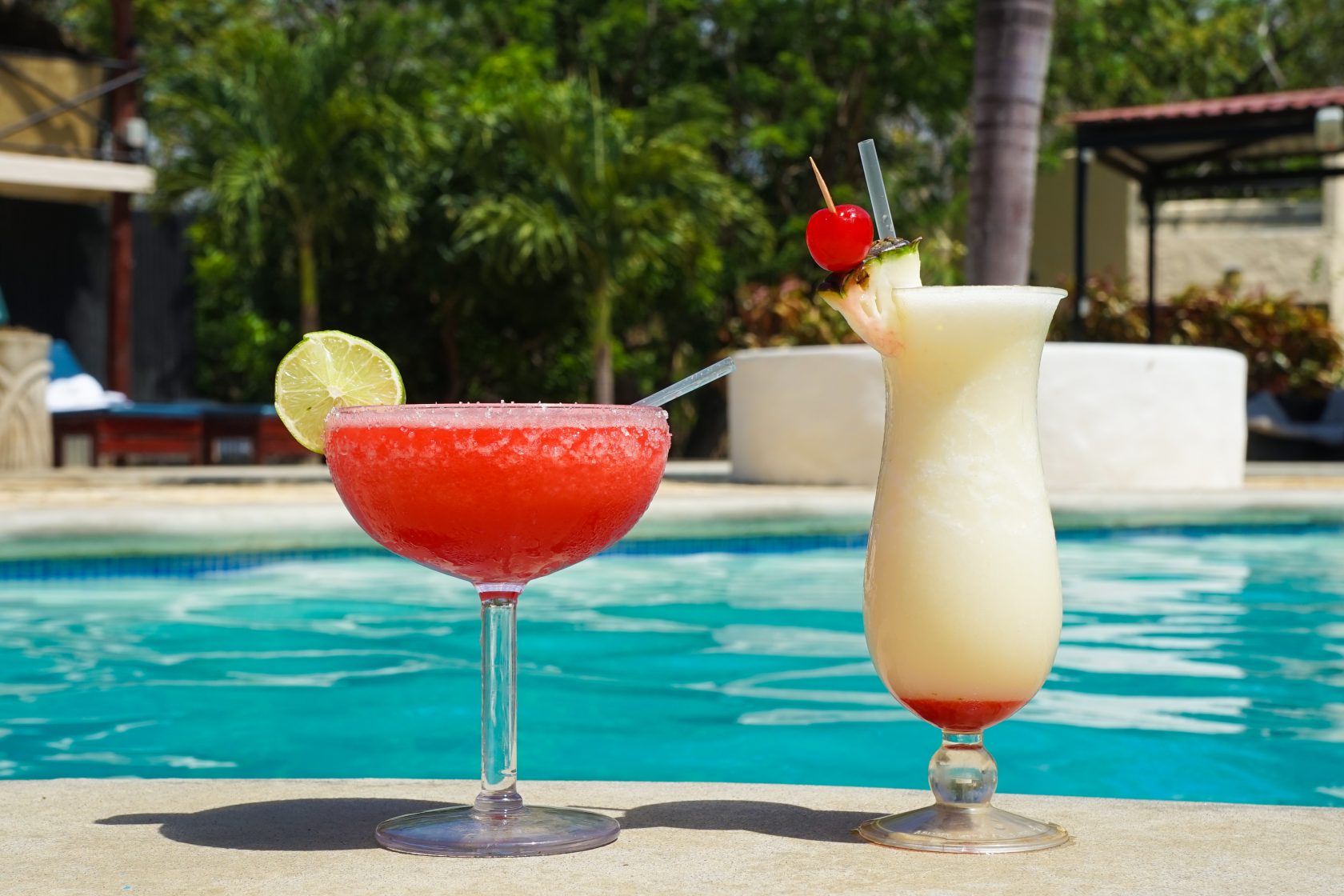 I could drink their Macua and Daiquiri all day long (and one day I did actually!) and are great for cooling down in the mid-day sun! The restaurant is open from 7:30 am – 11 pm daily and is open to guests and visitors, so if you just want to pop over for the day, you can make use of the free shuttle from town and the pool with the purchase of any drink or meal.
Without a doubt, it is one of the best value all-inclusive resorts in the world – far (far) cheaper than those of Fiji, Cuba or Bali!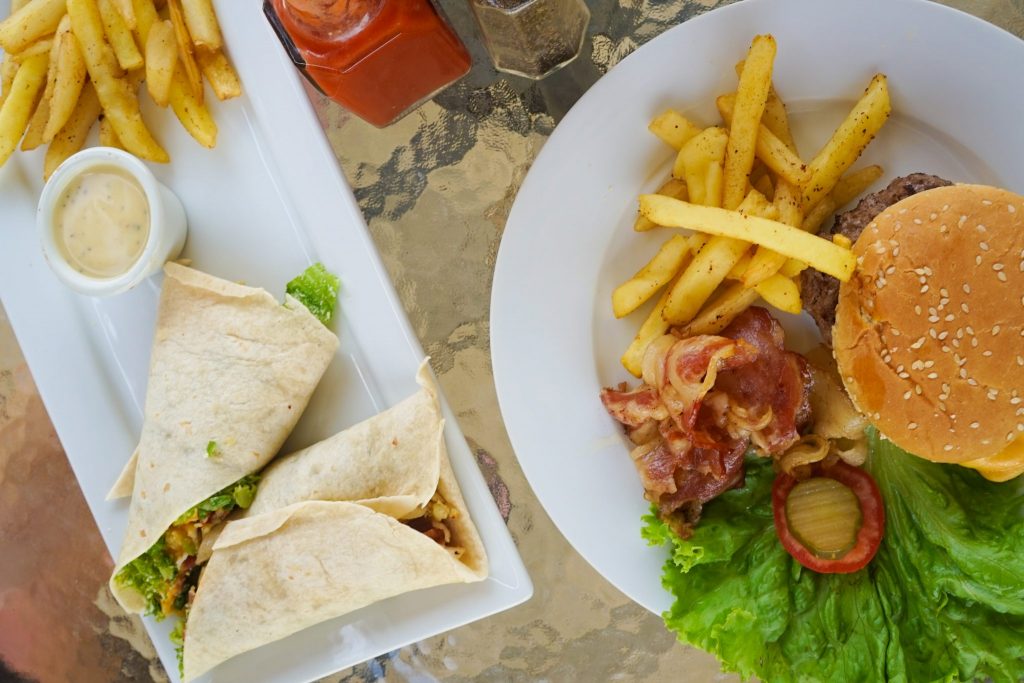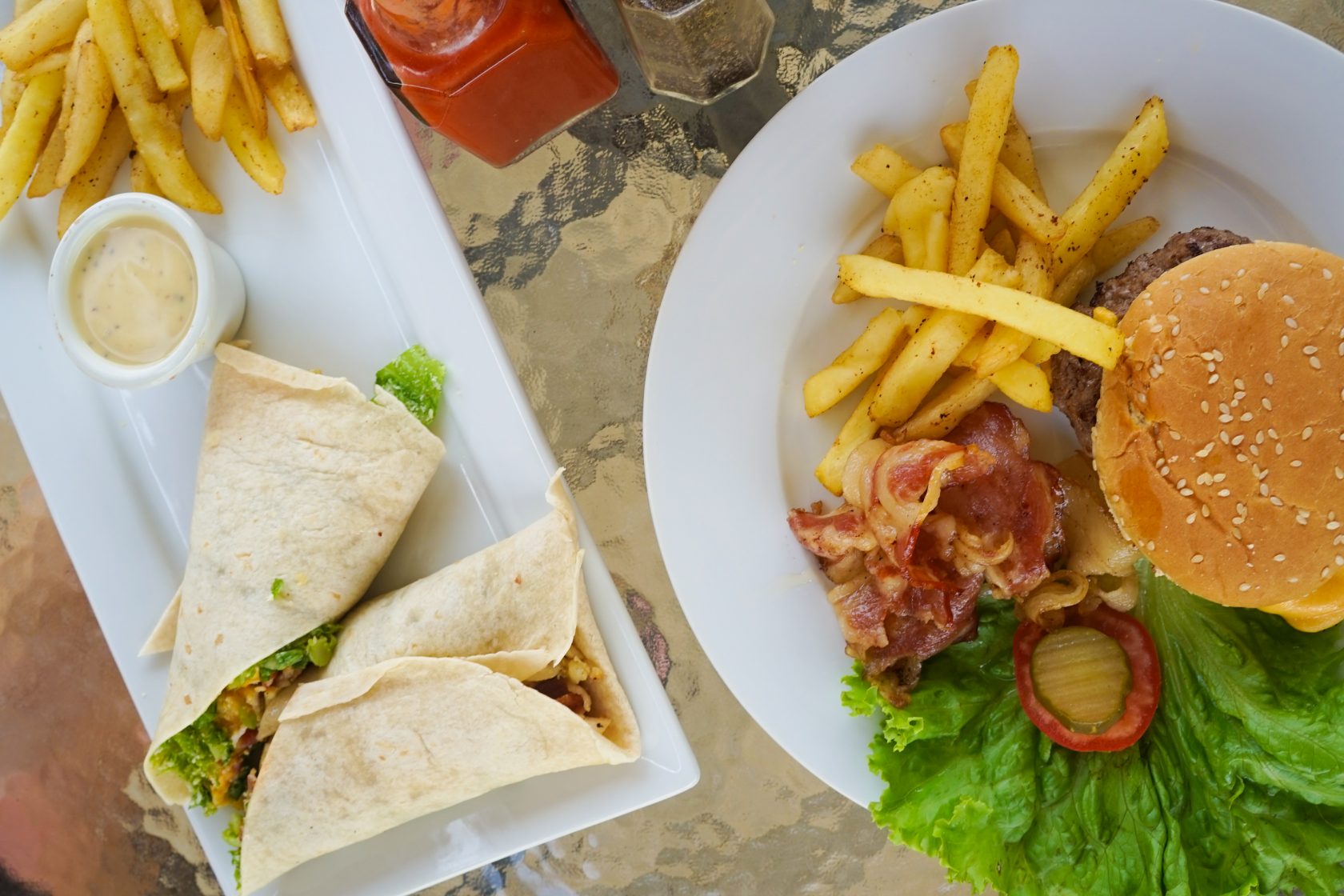 While you're not chilling in the pool, drinking Insta-worth cocktails, or bronzing your skin, there are also a crazy amount of outdoor activities on offer at the resort, so there is no excuse to be bored.
You can join in a game of volleyball, make use of the skate-park (or just watch!), go paintballing, try your hand at rock-climbing, get a massage, sign up for yoga classes or work off all those calories at the onsite gym. There truly is no reason to leave if you don't want to, with everything catered for onsite!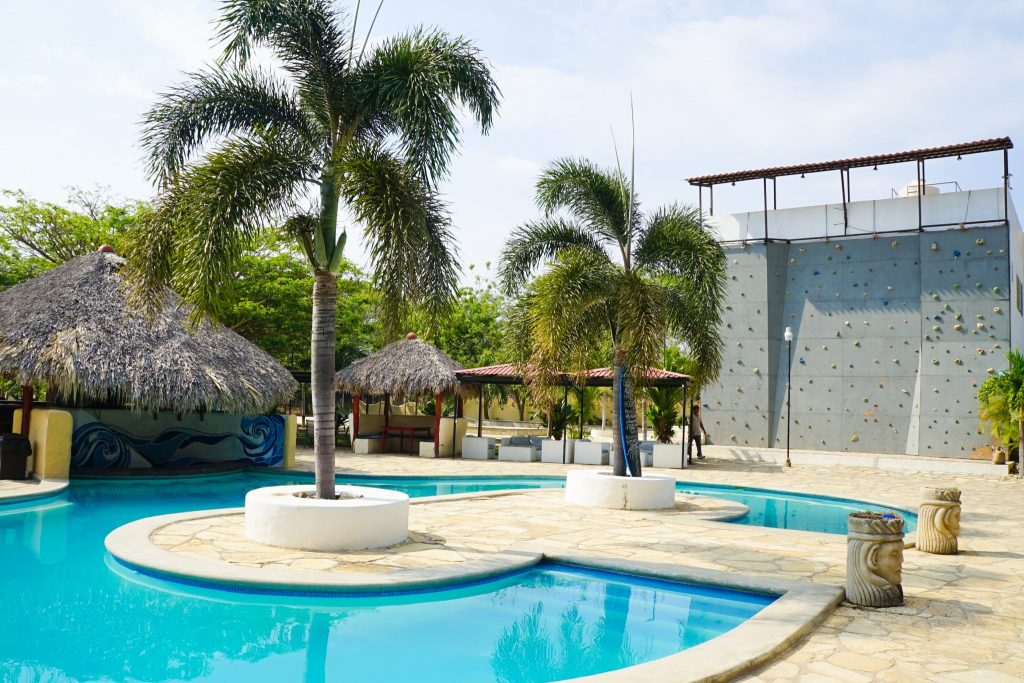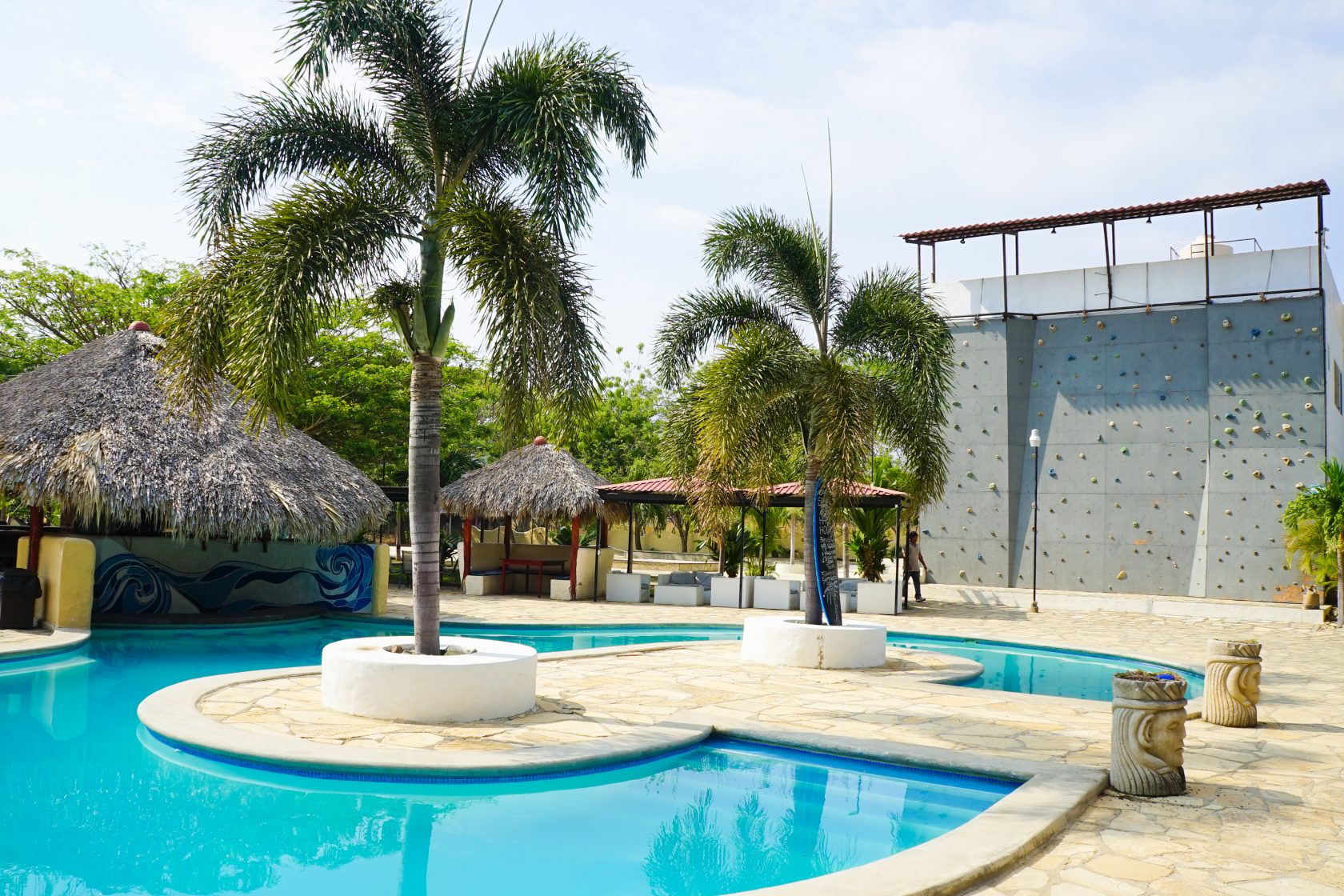 Of course, if you do want to leave this paradise and explore the surrounding area – you will also find plenty to do. Some of the world's best surf beaches are just a stone's throw away, and the reception can also help you organize turtle tours or sunset sailing cruises.
You can also take advantage of the 3x daily shuttle service into San Juan del Sur, or at any other time for $3 per person – the only downside of this is the free shuttle doesn't start running until midday so it would be nice if there were a free morning one.
If you're not much into adventure Playa Hermosa, pictured below and one of the best beaches in Nicaragua is very close to the Surf Ranch.
Its soft waves make it perfect for swimming or beginner surfers. It is very pricey, however, at most of these beaches, with cocktails starting at USD 5 – so you can see how the all-inclusive deal at Surf Ranch quickly becomes a stellar bargain!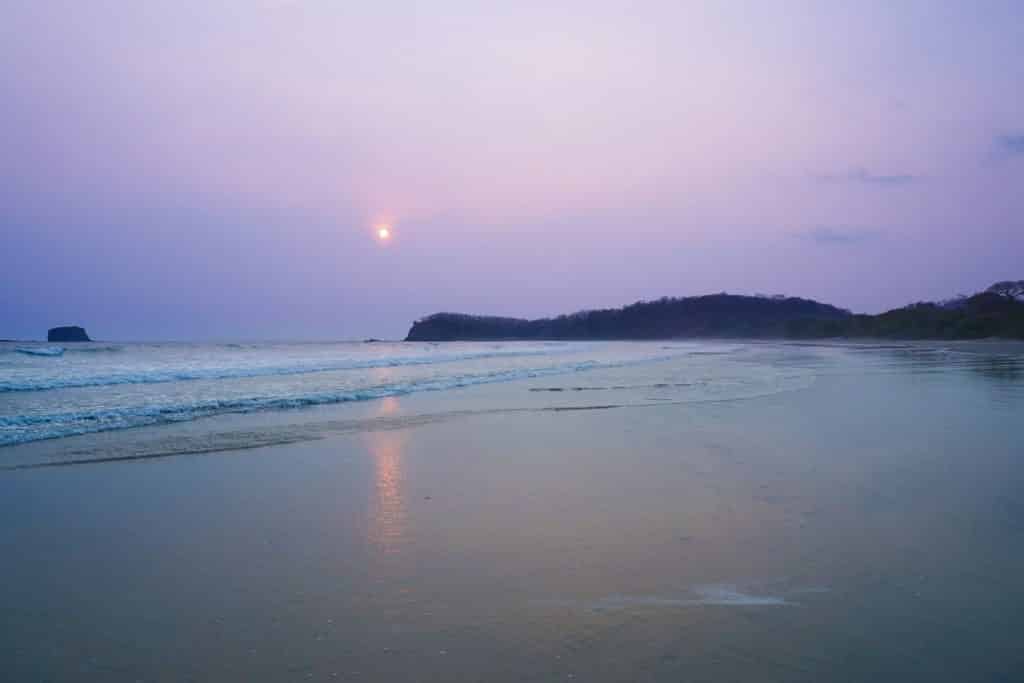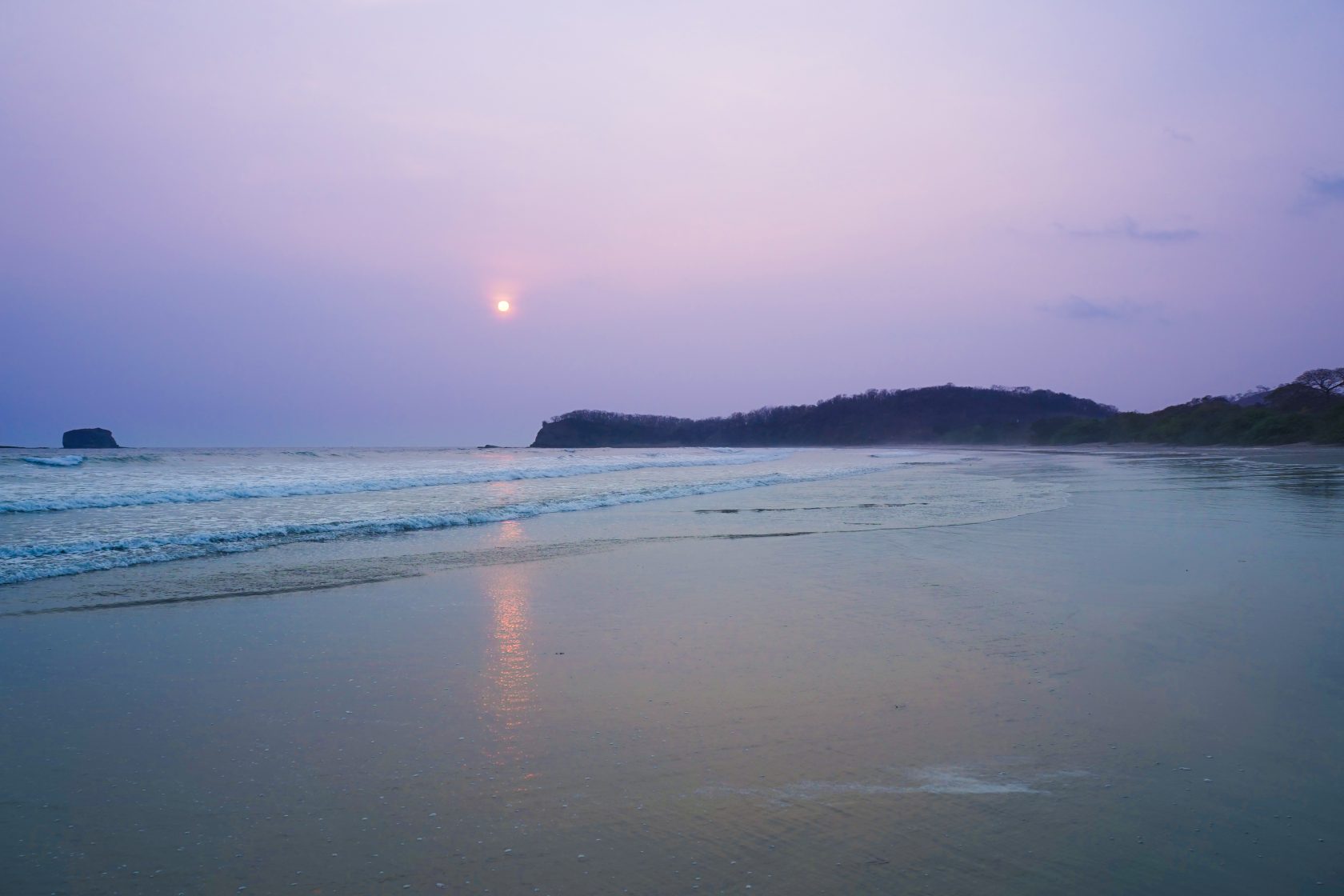 Back at the hotel, there are three room options for your stay – 12 standard rooms, six deluxe apartments, and seven jungle villas, so something for everyone's budget. I opted for the jungle villa, which offered the most room and 'rustic comfort,' but I would honestly have been just as comfortable in the deluxe rooms.
Each room offers hot water, air conditioning, and toiletries. I would have liked to see a bit more cleaning in every room as the corners of rooms were often dusty, and hopefully, with their new manager now on-board, this will get rectified.
Another issue in Nicaragua, not just the Surf Ranch resort, is frequent power outages, but the hotel staff is on top of their game and very quick to start the onsite generator when needed.
The WiFi was also surprisingly fast given the resort's location, so if you have some calls or work, you will need to attend to (or just a burning need to post photos of your cocktails and legs by the pool!) this can set your mind at ease!
Could you even ask for a better all-inclusive vacation package in Nicaragua?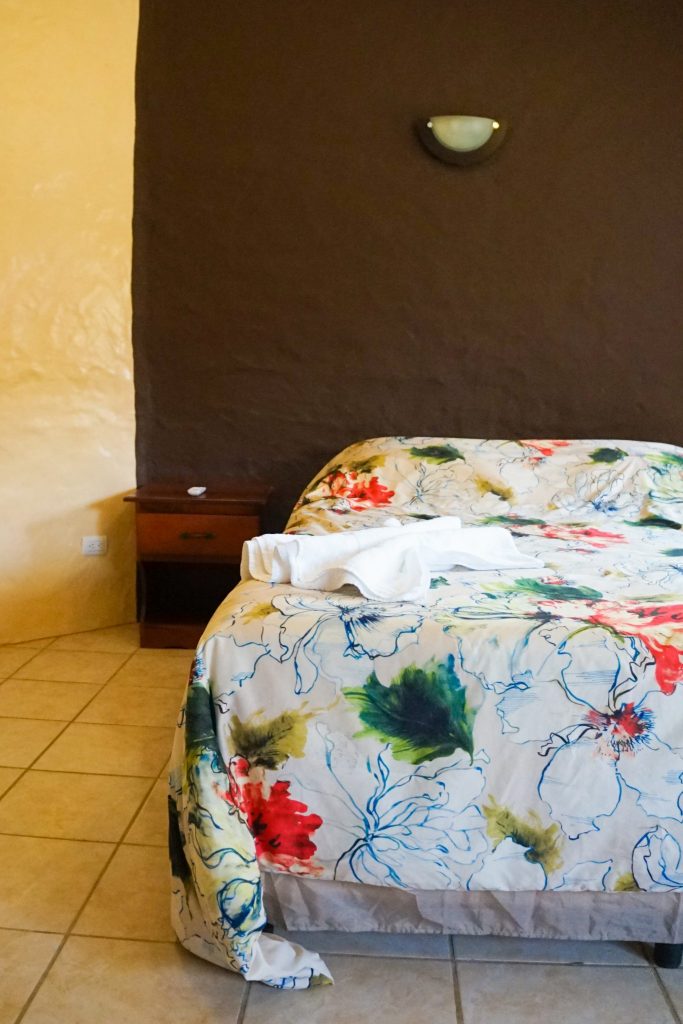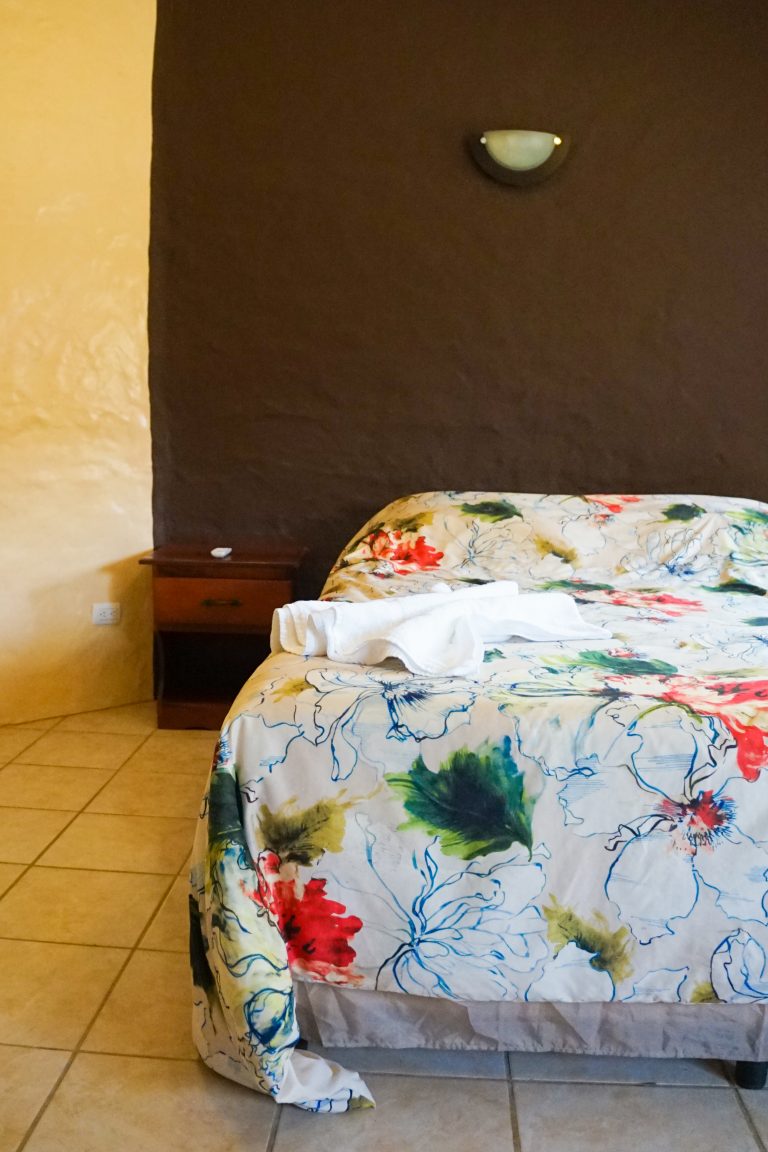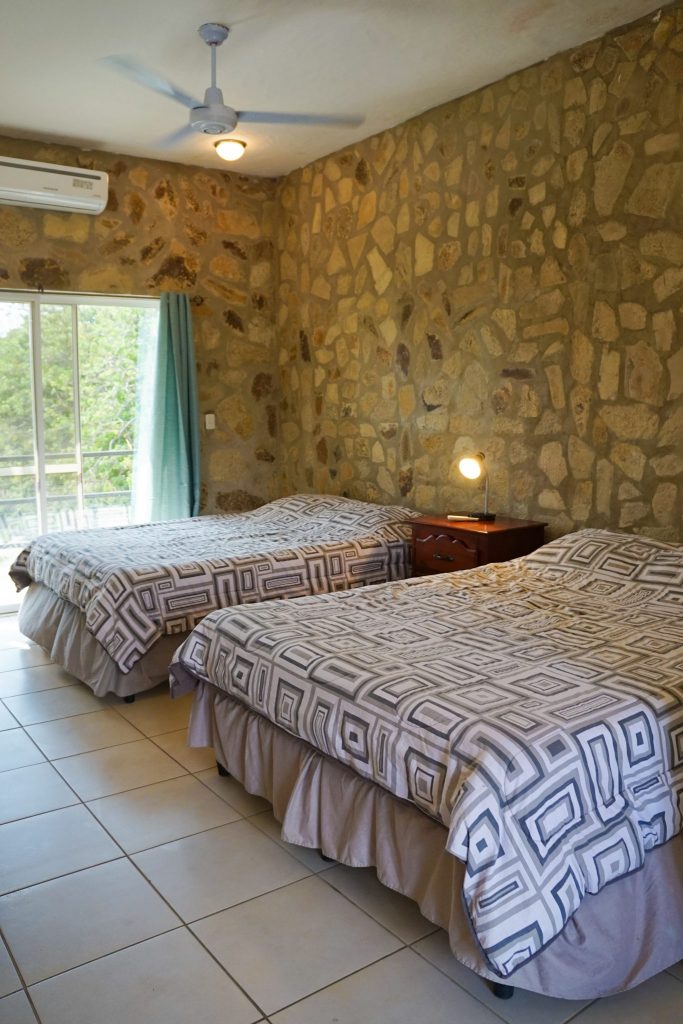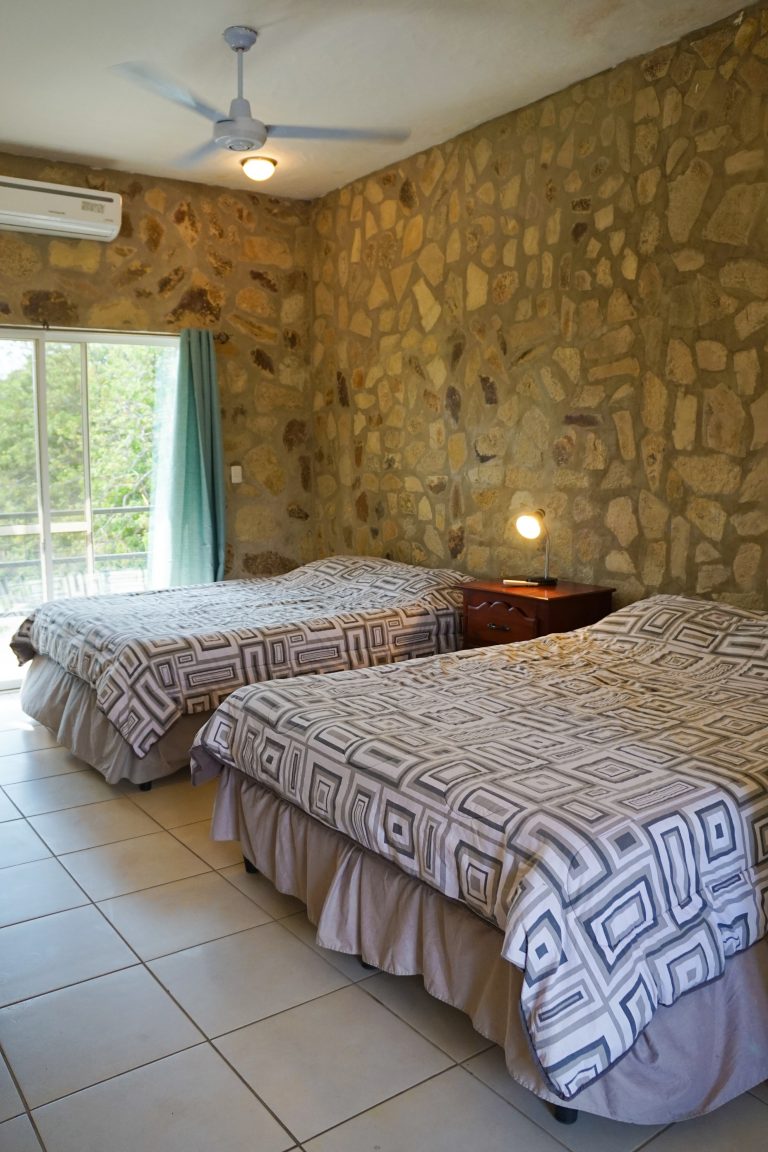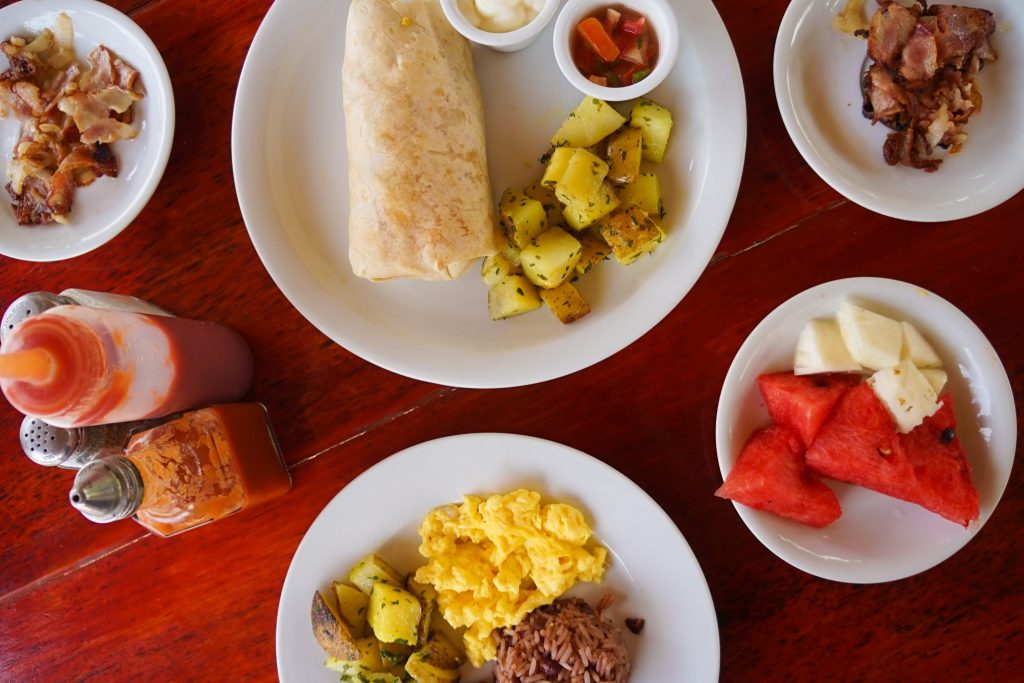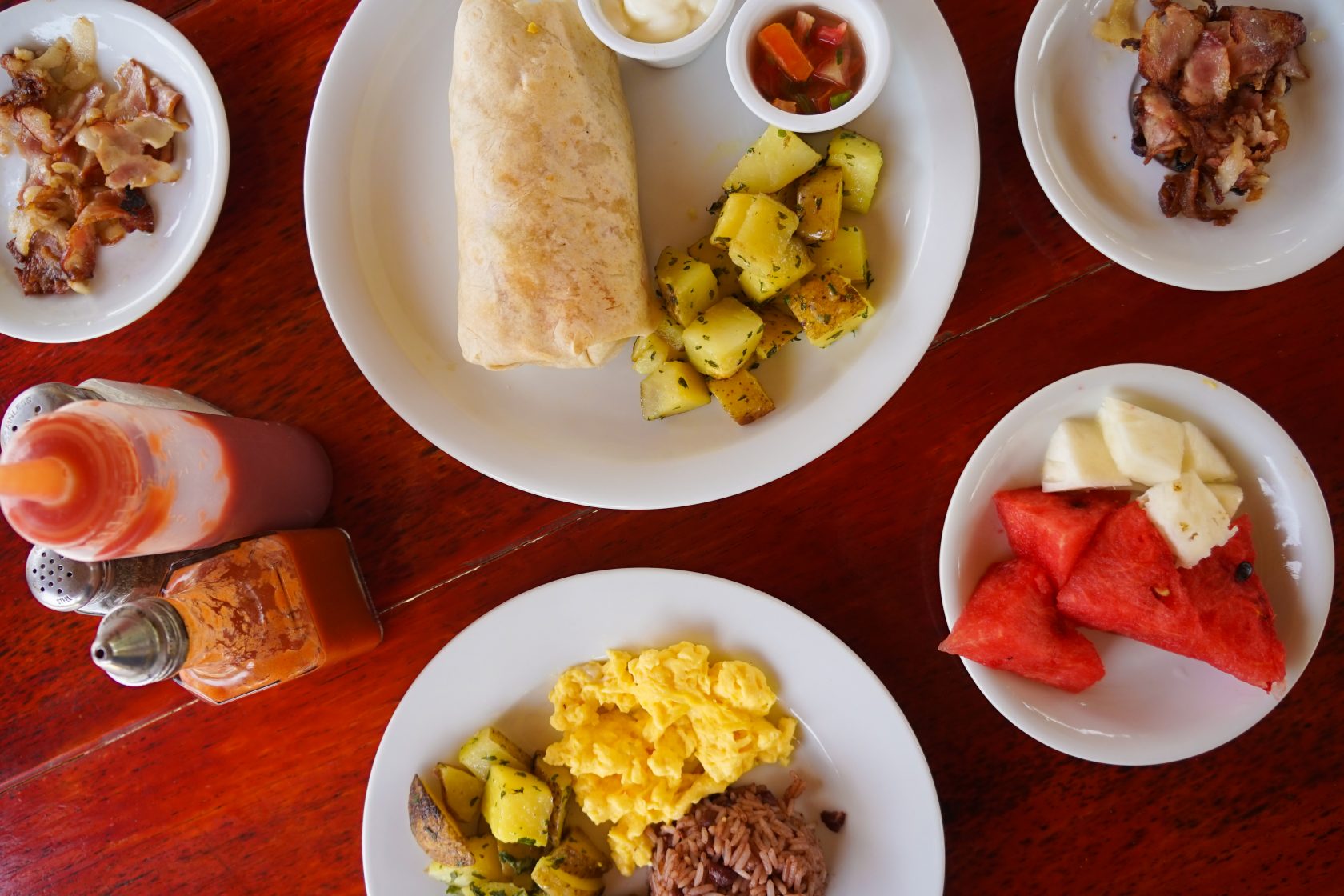 The Surf Ranch Resort in San Juan del Sur offers a unique proposition that is just too tempting to pass up – the all-inclusive high life at a fraction of the price you would find elsewhere.
Beyond that, it has a wide range of available activities, a large swimming pool with swim-up bar, and delicious food and cocktail options just make it completely irresistible.
Sure, at these prices there may be a few minutes without power as a generator switches on, a bit of a backlog at peak hours and some dusty rooms but that's still a worthy trade-off for a few days of complete relaxation, where your only concern will be what cocktail to order next or are you game enough to try out paintballing?
I 100% would go back to San Jun del Sur's only all-inclusive resort and recommend it to anyone looking for an alternative way to experience the region. It is also a perfect place to relax after Volcano Boarding in Leon, diving in mountain lakes or exploring hot and humid Granada.
---
Surf Ranch Hotel & Resort Features and Amenities
Free Breakfast
Air-conditioning
Free WiFi available throughout
Free scheduled shuttles
Onsite Adventure Activities
Back-Up Generator
Swim-Up Bar / Pool
24/7 onsite security
All-inclusive option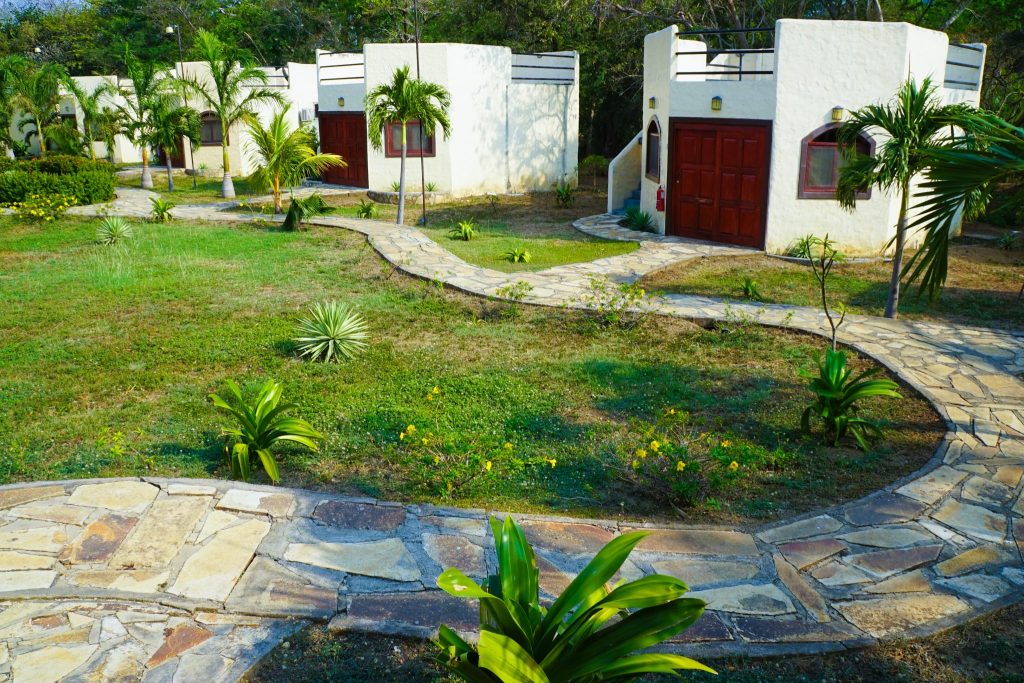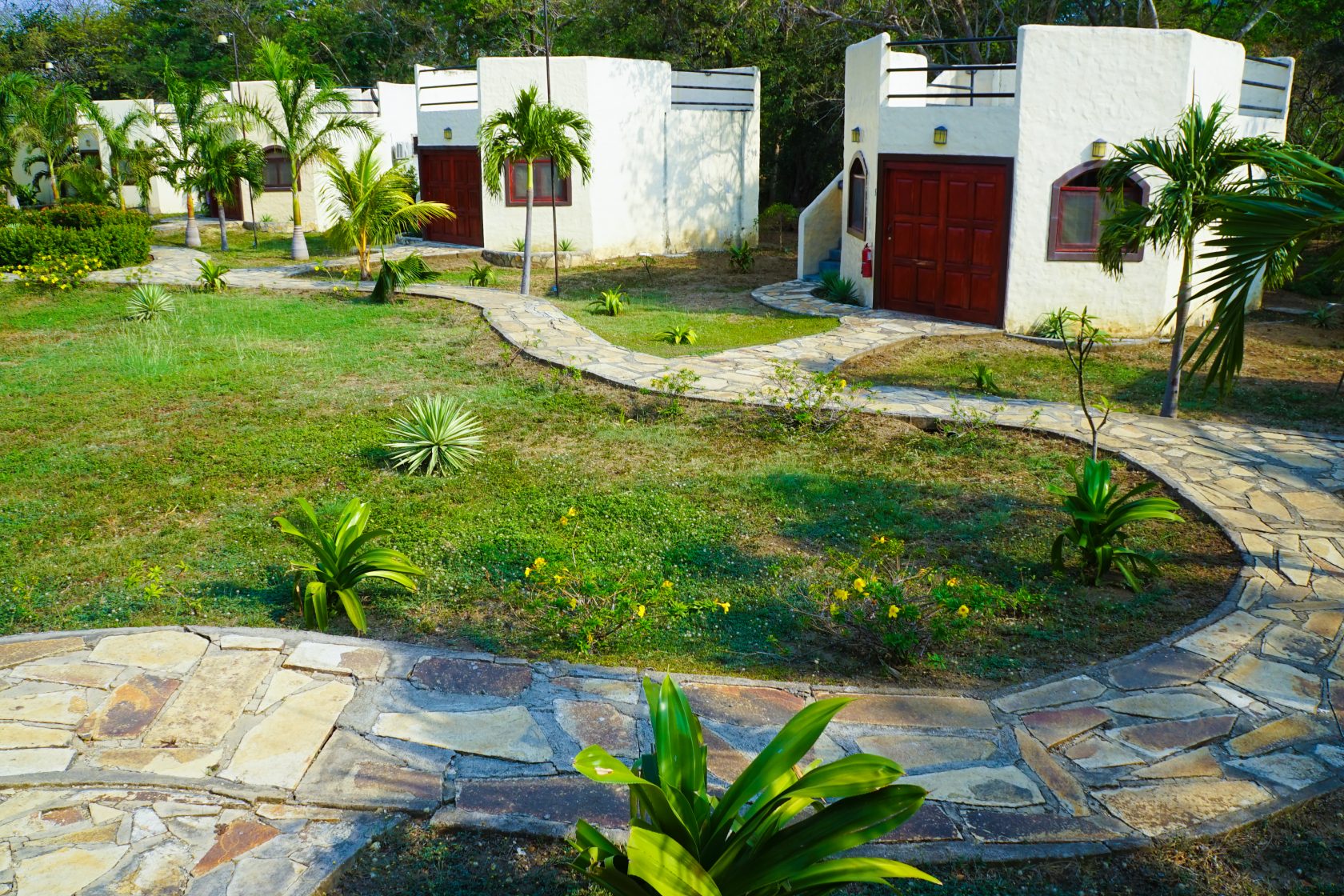 Further Things To Consider Before Any Adventure
Now you're all set and prepared to explore our big wide world, why not sort out everything else out all in one go? If necessary for your travel plans make sure you have brought proper travel insurance, protected your privacy by getting a secure VPN, compared all the top hotel booking sites to find just what you're after, reserved an unbeatable rental car price and - of course - booked the best flight deals!
Or maybe just forget it all and go for a last-minute cruise or effortless tour instead?
Many budget travelers (including me) indulge in worldwide airport lounge access, so we can experience luxury while still slumming it in economy. Naturally, we would never leave home without a more general travel guide since we couldn't possibly cover everything here!
Just add an adventurous attitude and plenty of smiles - they go a long way - and that about covers it all! Now go out, find your own path and don't forget to share your best inspiration stories with me on Facebook, Twitter, and Instagram...I'd love to hear from you!