Portugal is well known for its extraordinary history, vibrant culture, and remarkable urban landscapes. Fittingly, Portugal is also home to seventeen of the more than 1,000 World Heritage Sites worldwide, as inscribed by the United Nations Educational, Scientific, and Cultural Organization (UNESCO).
Portugal's fascinating UNESCO sites include magnanimous monasteries, extensive historic cityscapes, and prehistoric rock art. These sites range from the iconic Douro Valley, and the spectacular Sanctuary of Bom Jesus do Monte to the far-flung laurisilva of Madeira and the magical landscape of Sintra.
The theme of culture is prevalent throughout these seventeen sites. However, there is also one site that specifically reflects Portugal's remarkable natural heritage.
Some of these sites are landmarks of Portugal, but a few are rather obscure and likely only known to the most persistent of travelers.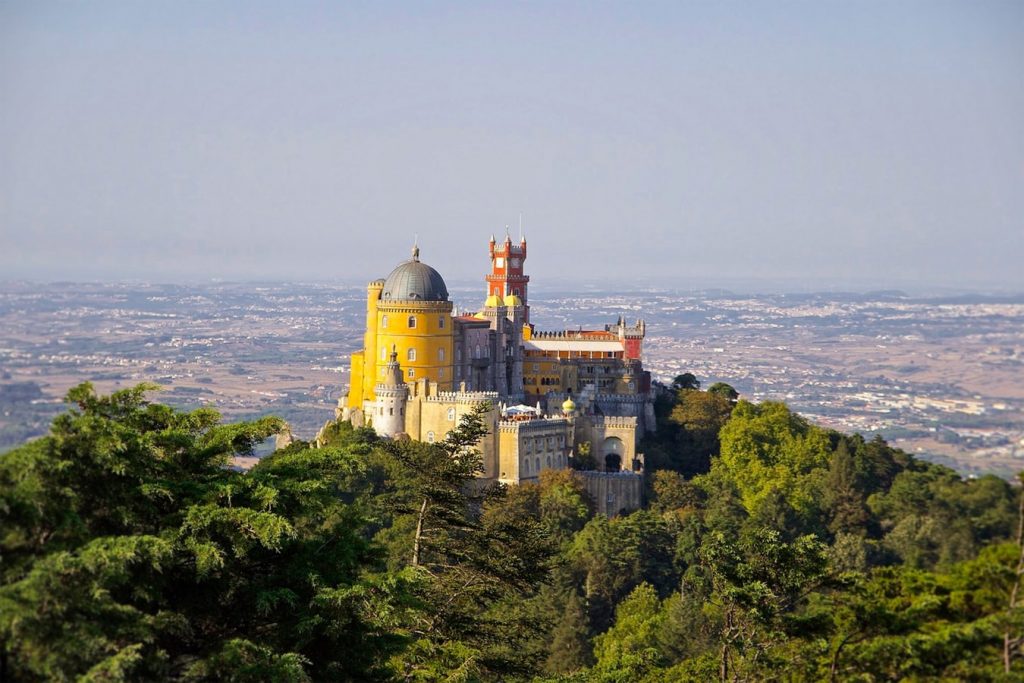 UNESCO is a bureau of the United Nations that endeavors to support the protection and growth of the world's intellectual and cultural property and elects UNESCO sites due to their "outstanding universal value" in science, history, or culture.
As a result, UNESCO Sites are meaningful to the mutual interests of humanity – and legally guarded by international treaties.
Travel influenced by UNESCO sites allows visitors to explore esoteric spots, aid preservation, obtain specific knowledge about the history of Earth and humanity – and to wonder at unequivocally majestic sites. While a few such as the desert fortress of Masada and the majestic old town of Havana are famous around the world, there are far more untouristy UNESCO sites worthy of insertion in any 'off-the-beaten-track' bucket list.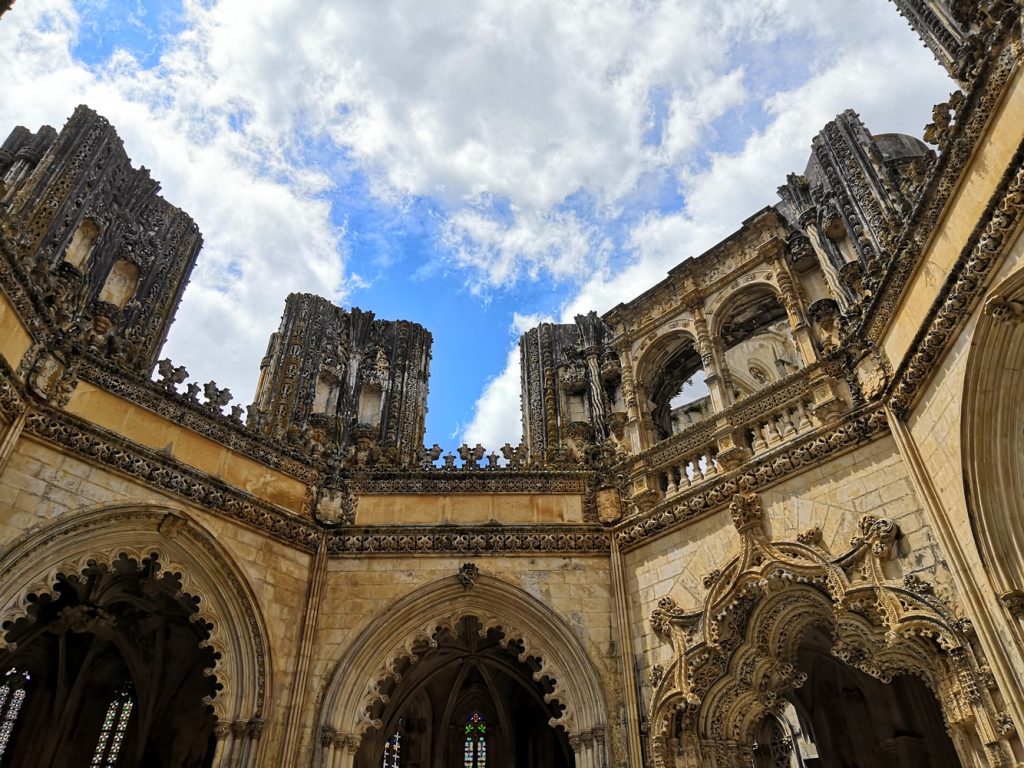 Inscriptions settle into two categories: cultural and natural locations, or a combination of both (mixed). There are currently seventeen UNESCO world heritage sites in Portugal, sixteen cultural ones, and one natural one.
And while I have visited many of them myself, I decided to reach out to other travel bloggers to get their opinions on other sites. I wanted to find out what made their visit special and to gain inside tips to inspire future visits.
So, with their help, why not immerse yourself in one or more of these sites on your next Portugal vacation? From breathtaking natural wonders to unprecedented feats of human engineering, check out our exhaustive list of Portugal UNESCO sites to determine which places resonate with you personally.
You can then use them as a roadmap for the trip of a lifetime.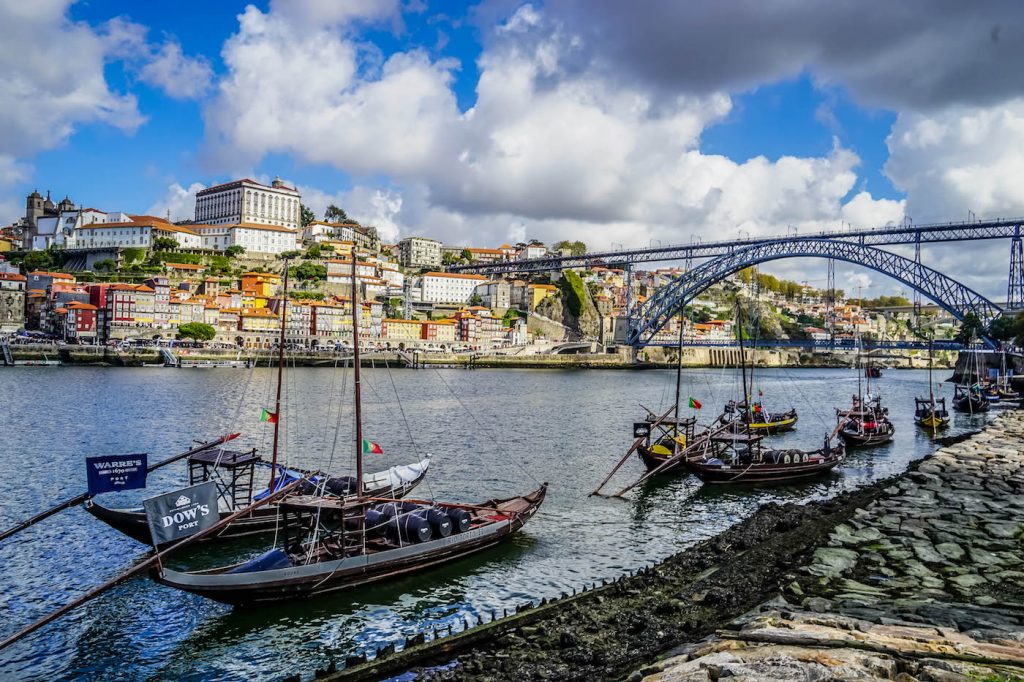 Alto Douro Wine Region
No trip to Porto or the north of Portugal could be complete without a visit to the Douro Valley, a magical UNESCO World Heritage site filled with gorgeous views and delicious wine.
Traditional landowners in the Alto Douro region have manufactured wine for some 2,000 years. The area's main export, port wine, has been renowned for its consistency and quality since the 18th century. This longstanding history of viticulture has created an exceptionally beautiful cultural landscape representing the technical, social, and economic evolution of port wine production here. Everywhere you look here, you are met with jaw-dropping landscapes.
From Porto, I would recommend a helpful and straightforward day tour that will generally ensure you see all the best highlights of the Douro Valley, two wineries, and includes a river cruise. There is a wide variety of options, but I loved the personal touches and affordably prices of My Porto. They offer private tours for the same price as more prominent group tour companies.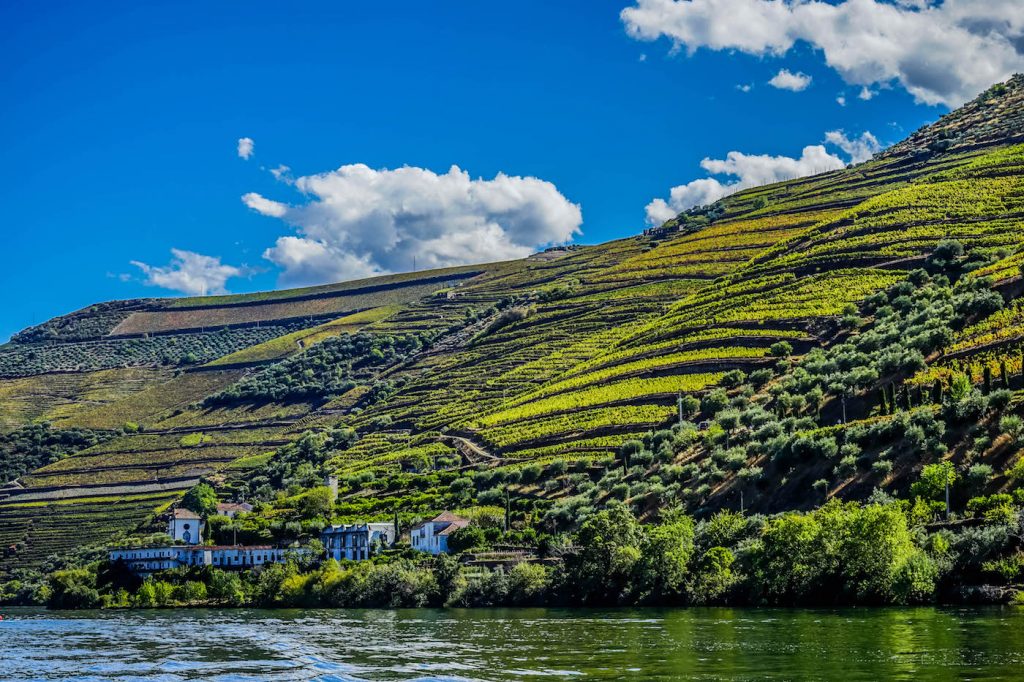 Central Zone of the Town of Angra do Heroismo in the Azores
Angra do Heroísmo is the capital of beautiful Terceira Island, one of the nine volcanic islands that make up the Azores archipelago in the middle of the Atlantic Ocean. It is undoubtedly one of Portugal's nicest cities.
Colorful old houses and churches line its cobbled streets. A volcanic mountain towers above the city. Easily accessible from downtown, it offers unbelievable views. Besides, two 17th century fortresses are a testament of the Spanish rule over the Azores. We fell in love with its outstanding subtropical garden, full of lush exotic plants.
In 1983 UNESCO included Angra do Heroismo in its list of World Heritage Sites since the city is an extraordinary example of a maritime town involved in centuries of trade between the continents. Additionally, it is a great example of how architecture and urban planning adapt to local geography and climatic conditions.
Angra's central area has remained virtually the same for almost 500 years. Its urban grid, including streets and squares, is from the 15th century. However, most houses and churches were reconstructed after the great earthquake of 1980, applying the strictest methods of conservation. The city is truly impressive.
It is very easy to reach Angra do Heroismo. The fastest way is by plane from Lisbon, Porto, London, Boston, and Toronto. There are also planes from the archipelago's other islands. Lajes International Airport is some 20 kilometers northwest of the city, close to Praia da Vitória. From the airport, you can take a local bus to Praia, and from there an intercity bus to Angra. Otherwise, taxis in Terceira are inexpensive and reliable.
If you are coming from any of the nearby islands, you can also take a boat. The port is in Praia da Vitória, so again you have to catch a bus to Angra.
Explored by Milos Mitrovic from Happy Frog Travels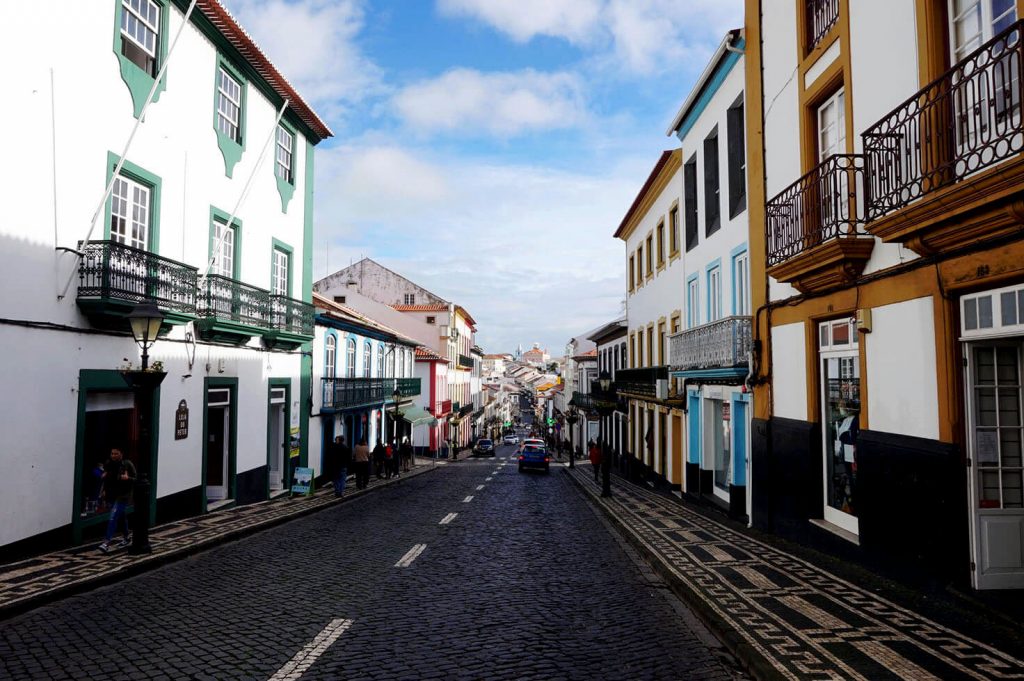 Convent of Christ in Tomar
The Convent of Christ in Tomar, called the Convento de Cristo or the Mosteiro de Cristo in Portuguese, is a twelfth-century stronghold of the famed military order the Knights Templar. Looming large in myth (perhaps even larger than in real life), it's incredible to walk the gardens and halls of Tomar and think about how different their religious life would have been here.
After the Templars were disbanded, the castle and convent were handed over to the Knights of the Order of Christ. Over the centuries, Portugal's most important kings invested in new works of art and architecture here, resulting in a stunning yet slightly eclectic grand convent you see today.
If you're a fan of Game of Thrones, you will love Tomar. From its circular church to The Keep, there's something very King's Landing about the place. It's beautiful and quiet, but there's an air of mischief and danger as well. The site was inscribed on to the UNESCO World Heritage site list in 1983 as a prime example of the architectural styles of the age. Over five hundred years, the site's different components were built in various styles, which exemplified the changing times: Romanesque, Gothic, Manueline, Renaissance, Mannerist, and Baroque.
My personal favorite thing to see here was driving away and visiting the aqueduct, which brought water to the castle as well as being able to see the entire site in a glorious panoramic view. It's a large complex, and it can be appreciated in its totality when you are able to take the entire site in at once.
Explored by Stephane Craig from History Fangirl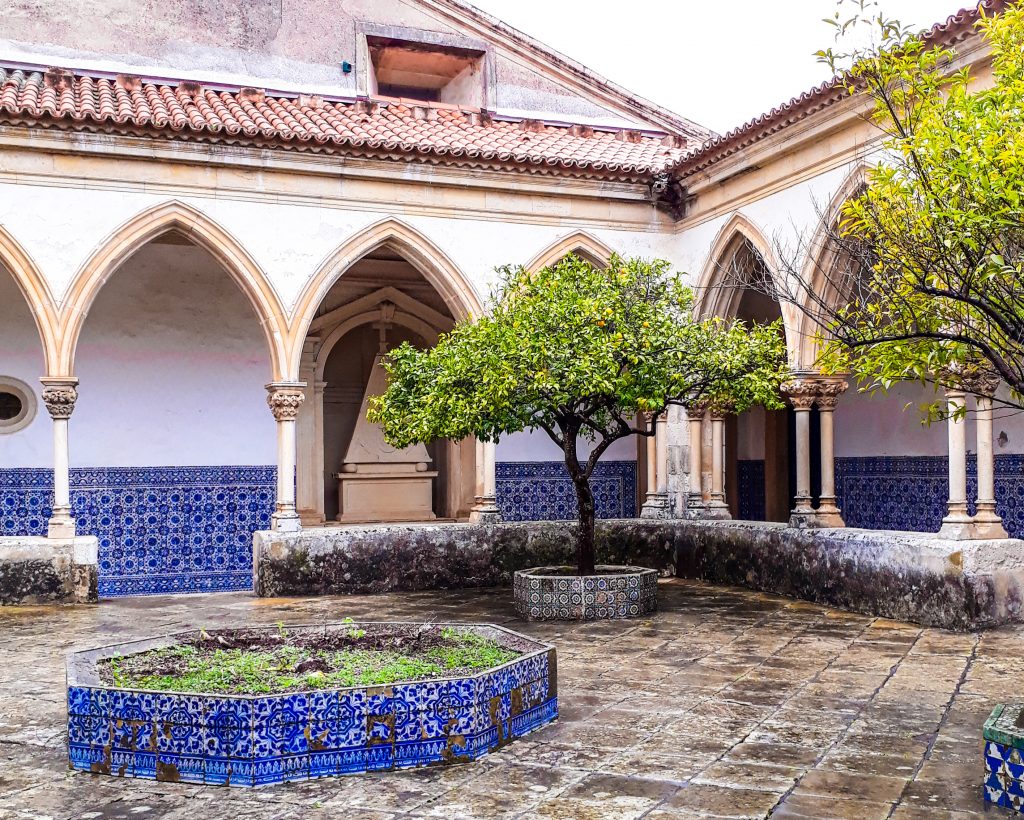 Cultural Landscape of Sintra
Sintra became the first hub of European Romantic architectural design in the 19th century. Ferdinand II transformed a ravaged monastery into a castle where the use of Gothic, Egyptian, Moorish and Renaissance aspects and the emergence of a park mixing local and outlandish species of trees highlighted this new style.
Other fantastic dwellings in the encircling mountains, built mostly in a similar fashion, created a unique blend of parks and gardens, which contributed to the formation of new ideas in landscape architecture across Europe.
Described time and time again as a place from a fairytale, how can you resist making the 40-minute trip from Lisbon to this magnificent town in the foothills of the Sintra Mountains. The physical surroundings produce a mystical air as dense green forests seem to hide magical secrets.
Hidden within, you'll find a UNESCO World Heritage-listed town center full of vividly-colored palaces and villas. The turrets, domes, and spires of the palaces are so intricate and precise; you really do feel as if you're in a Disney castle, and the crockery could come to life at any moment.
There's a lot to see here, so wear your comfiest shoes. Head to the romanticist Pena National Palace on top of the hill (its yellow and red walls are unmissable), walk the medieval Castle of the Moor and discover more at the museum in the Sintra National Palace. As well as marveling at these feats of architecture, leave plenty of time to wander through the vegetation and by lakes straight out of a fantasy novel. Every stone breathes stories, so enjoy the special atmosphere at Sintra.
You can opt to explore Sintra on a day tour, which in many ways is more comfortable and more relaxed, but for those who like to do it on their own we recommend taking the train from Rossio station in Lisbon to the Sintra train station then strolling along to the gorgeous village center.
Once there, taste the local delicacies (Travesseiros and Queijadas) at Casa Piriquita and enjoy the spectacular Pena Palace and explore nearby Quinta da Regaleira. From Sintra, then take the bus to Cabo da Roca, stop off for the extraordinary views, then continue on the next bus to the resort town of Cascais before returning back by train to Lisbon – having had the perfect day!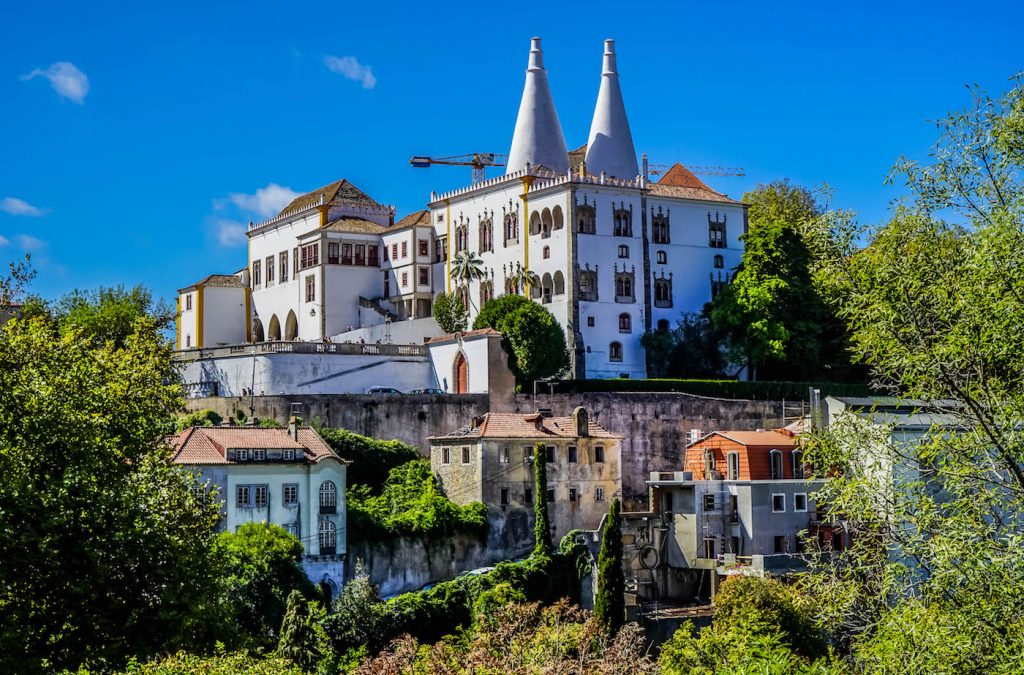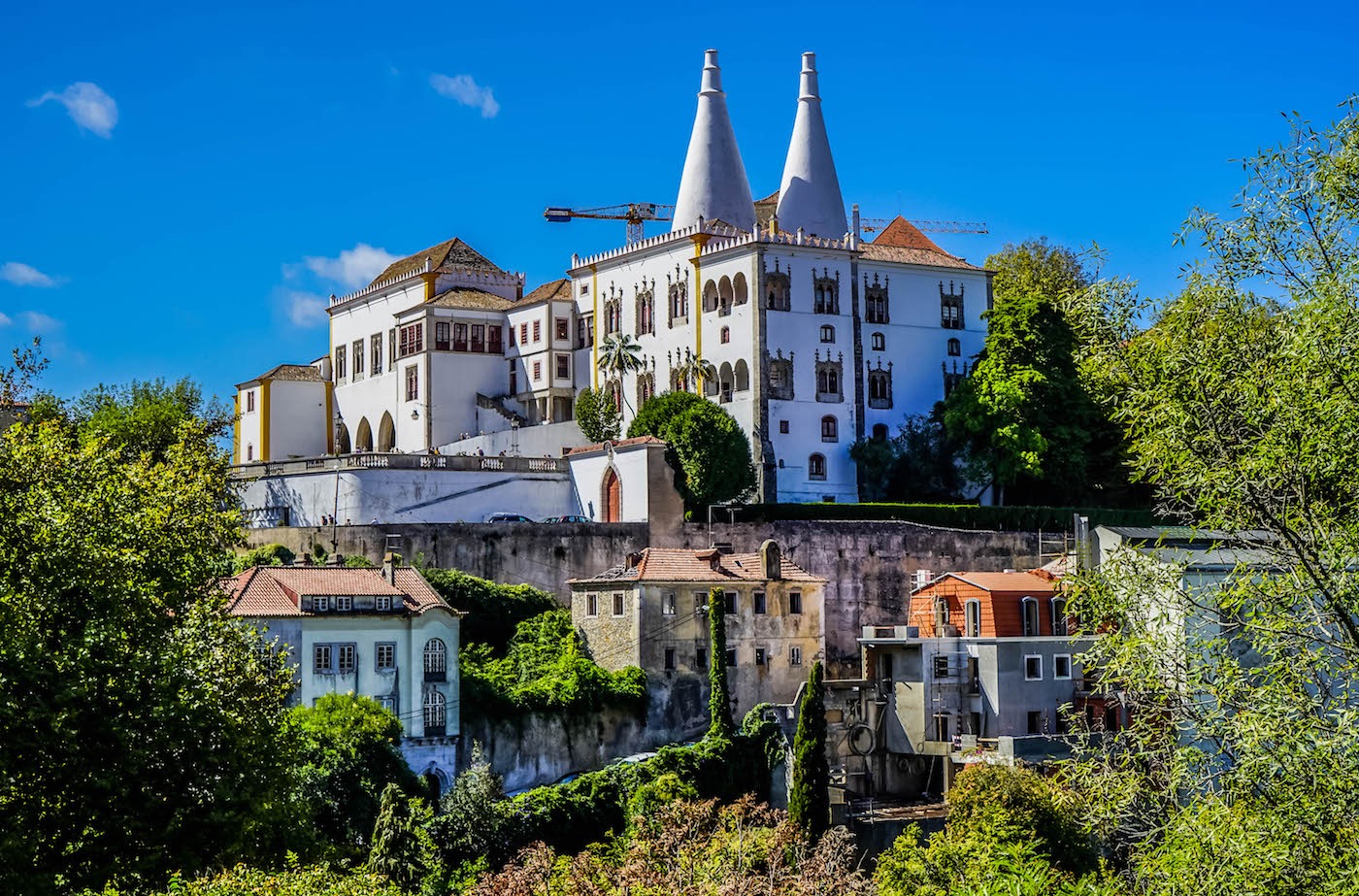 Historic Centre of Évora
Evora is a beautiful city that is only about an hour and a half away from Lisbon. Easily reachable by train from the capital, Evora is in the heart of the Alentejo region, famous for its food, wine, and cork production.
The city was inscribed by UNESCO in 1986, and is rather like a time capsule, displaying Portugal's rich history in its cobbled streets and architecture. The area around Evora has been inhabited from 4000-6000 BC, which is evident in the megalithic sites nearby, but it was the Romans who turned Evora into an important center of Iberia.
The remains of the Temple of Diana offer a glimpse into that era of Portuguese history, although Evora really flourished during the golden age of Portugal.
In the 15th century, the Portuguese kings came to live in Evora, prompting the building of royal palaces, universities, and religious monuments around the city. The development of Evora continued, and while the great earthquake of 1755 destroyed Lisbon and many other towns in Portugal, Evora survived intact.
Thanks to its survival, Evora is UNESCO listed as it provides a wonderful showcase of Portugal's rich history in particular during the 'golden age' of the Portuguese kings. Evora also shows the important influence of Portuguese architecture in Brazil, which is evident in the colonial architecture of Brazilian towns such as Salvador de Bahia.
Evora isn't all about the history though, and I fell in love with the pretty streets, delicious food, and the gorgeous views from the cathedral roof. One of the most popular things to do in Evora is to visit the Bone Chapel. The chapel is decorated with the bones of Franciscan monks who used to live in the monastery, which is macabre yet strangely beautiful. If you don't fancy that, simply wandering the beautiful streets of Evora is enough to satisfy any visitor to the city!
Explored by Claire from Tales of a Backpacker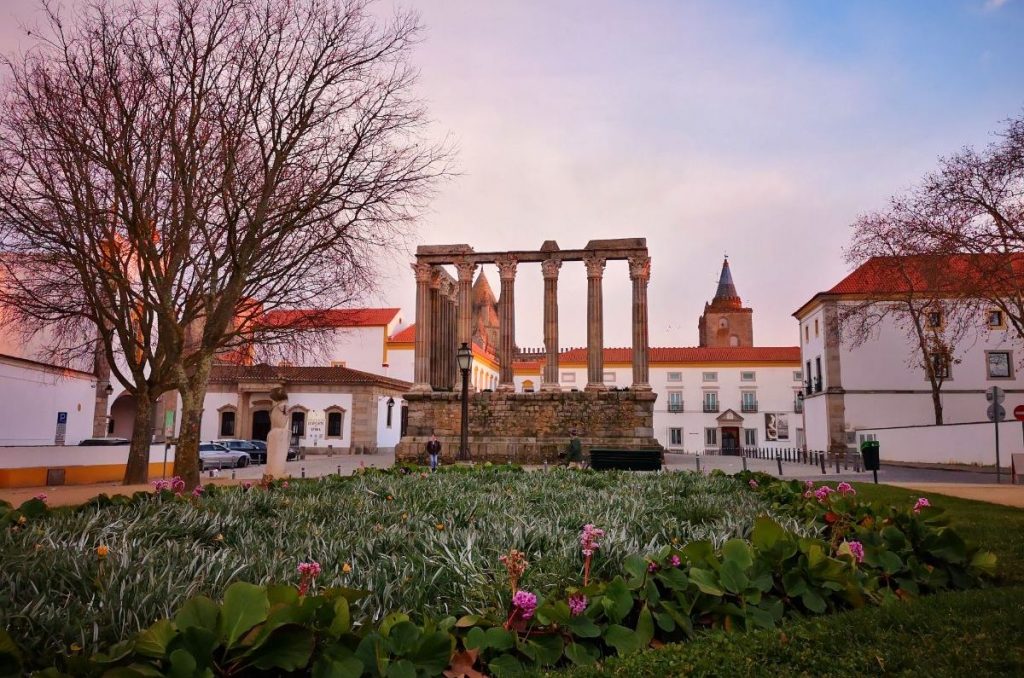 Historic Centre of Guimarães
Guimarães is a historic town heavily associated with the development in the twelfth century of the Portuguese national identity.
It is an abnormally well-preserved and genuine representative of the evolutionary process from a medieval town into a thriving modern city. Guimarães's vibrant building taxonomy illustrates the particular development of Portuguese design architecture from the 15th through to the 19th century through the faithful use of traditional building materials and procedures.
A distinct type of architecture originated here in the Middle Ages was used then widely applied across the Portuguese colonies in Africa and the New World, becoming a signature hallmark. It starred a ground floor in granite with a half-timbered edifice above.
The Guimarães world heritage site is particularly fascinating thanks to the integrity of its historically authentic built environment. The two main sites Guimarães was constructed first from 950 to 1498 around where the north Castelo de Guimarães (Guimarães Castle) and the monastic complex to the south. From 1498 to 1693, noble houses and the development of town centers, city squares, and more transformed the city as Portugal grew in strength.
The historic core of Guimarães has maintained its feudal urban architecture, although some changes have occurred during the modern period. The continuity of new innovations and the preservation and progressive improvements have led to an unusually harmonious urban environment.
Known as the city where Portugal was born, Guimarães is only around 50 kilometers from Porto. By train, it is generally the cheapest and easiest way to get here.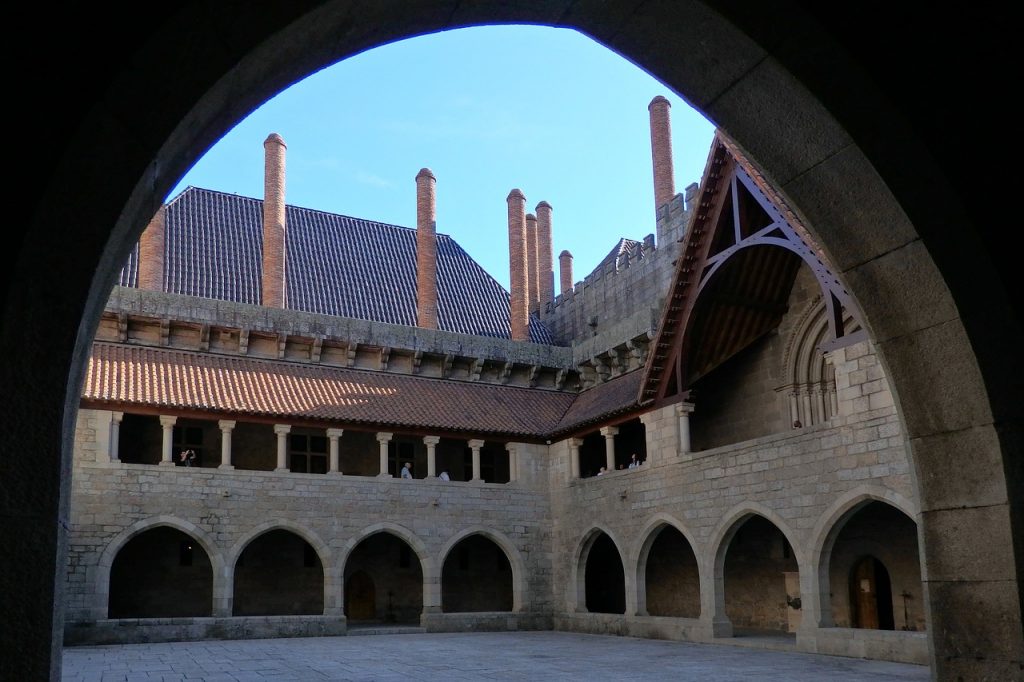 Historic Centre of Oporto, Luiz I Bridge and Monastery of Serra do Pilar
The town of Porto is an exceptional urban landscape with 2,000 years of history built upon a rocky promontory at the Douro River's mouth. Its perpetual growth over a long period can be witnessed in the numerous and diverse monuments, from the grand Romanesque Porto Cathedral to the neoclassical Stock Exchange (Palácio da Bolsa) and the traditional Portuguese Church of Santa Clara.
The beauty of exploring Porto is in constant discovery here. It's a city made for walking – although the steep hills might sometimes make you think otherwise! Strolling along the cobbled streets, weaving your way through narrow alleys or across its landmark bridges, stopping for breath at one of the soaring miradouros (viewpoints); these are the moments that you'll remember and the times you'll get to the heart of Porto.
Much like Lagos, Porto is a city with a lot of heart and charm. You can feel it in how friendly its inhabitants are, in the slow pace of life, and in the pride, they take in both Porto's past and its present. I was surprised to find out that Porto is not all stunning historic buildings and tiled churches (although there are plenty of them; the city also has an edgy side.)
The urban foundation of historic Porto, and its many famous buildings, attest to the exceptional development of a European city over the past millennia due to looking outward to the sea for its social and economic ties.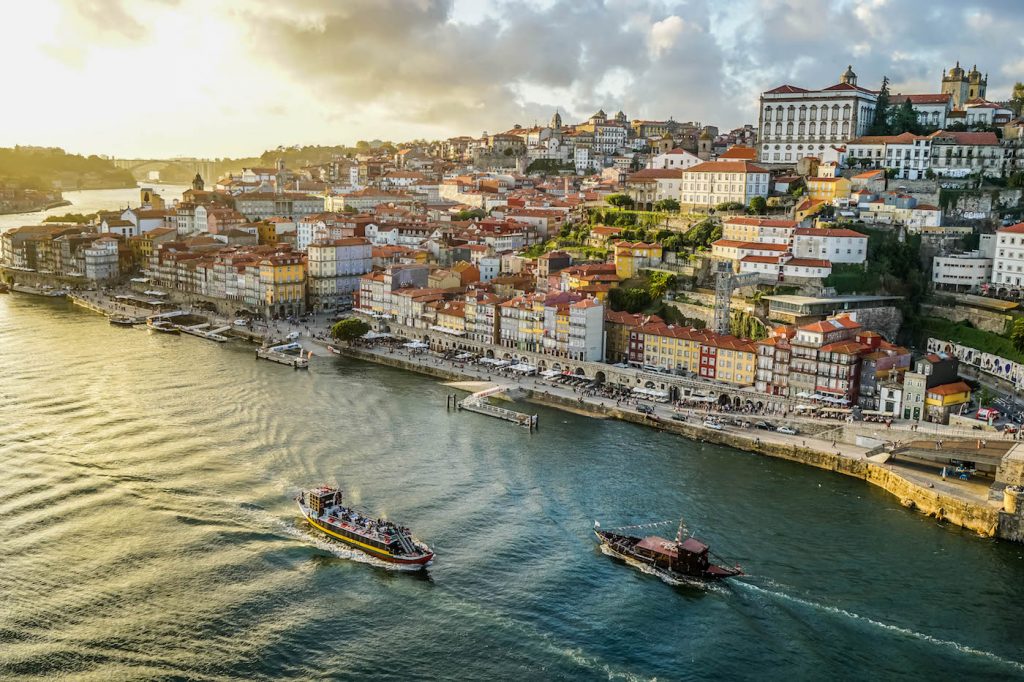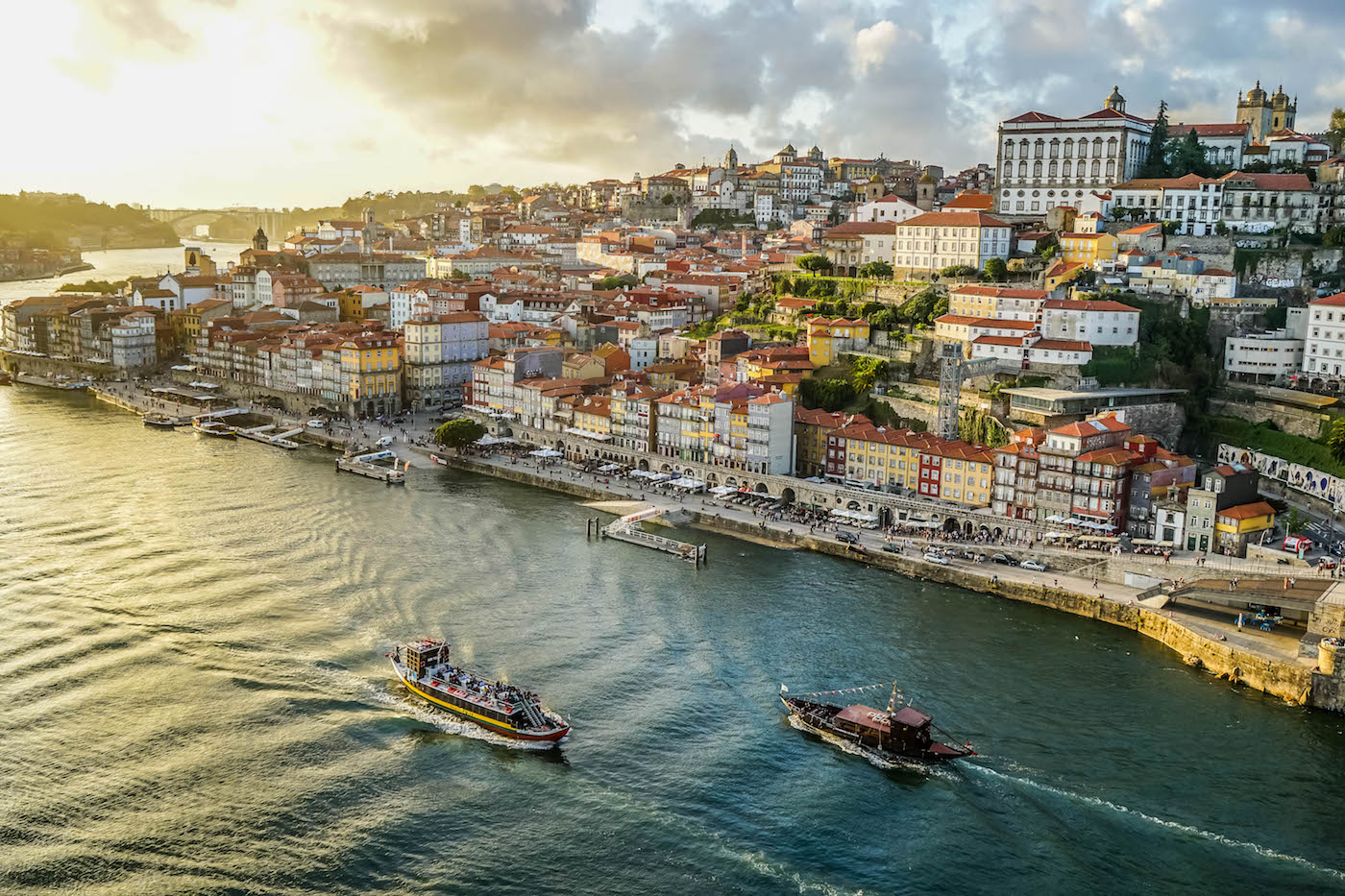 Landscape of the Pico Island Vineyard Culture
The island of Pico, which is part of the Azores archipelago in Portugal, is recognized by UNESCO for its unique vineyard culture.
Due to the strong winds, seawater, and difficult volcanic soil on Pico, winemakers have long resorted to constructing small rectangular plots surrounded by protective piles of lava rock. This not only produces wine with some unique characteristics, but it has resulted in a unique cultural landscape as well.
You can see much of the Western side of the island covered in checkers-like fashion by these walled-off plots. Some are still abandoned and overgrown as the wine-making industry suffered some setbacks in the previous century, though luckily, it recovered in recent decades. You can sample the mostly white Verdelho wines produced here at the Cooperativa Vitivinicola Da Ilha Do Pico, a local wine-making cooperative that is open to the public.
Wine has been produced on Pico since the 15th century. Due to the difficult growing conditions, a local expression has come into use: "to make wine out of lava." You can learn more about the specific wine-making process at the Pico Wine Museum near the town of Madalena.
To get to Pico, you first have to fly to the Azores, with flights from mainland Portugal and abroad connecting to the nearby islands of Terceira or Sao Miguel. From there, it's another ferry or local flight to Pico. Terceira is nearest if you're taking the ferry, though it still takes over 5 hours, so it's easiest to book a local connecting flight with SATA Airlines.
I loved learning about the vineyard culture on Pico, but it's certainly not the only reason to go. The island is also known for its typical buildings constructed using black lava stone, contrasting against the windowsills and doors, which are typically painted bright red.
Among the vineyards, you may also wind bright red windmills, which are built in a typical Portuguese style. And besides wine-tasting, there are many other things to do on Pico, such as whale watching, cave exploration, hiking mount Pico (the highest point in Portugal), and sampling the fantastic fresh seafood found anywhere on the island.
The island as a whole is really one of the hidden gems of Portugal!
Explored by Marek of Indie Traveller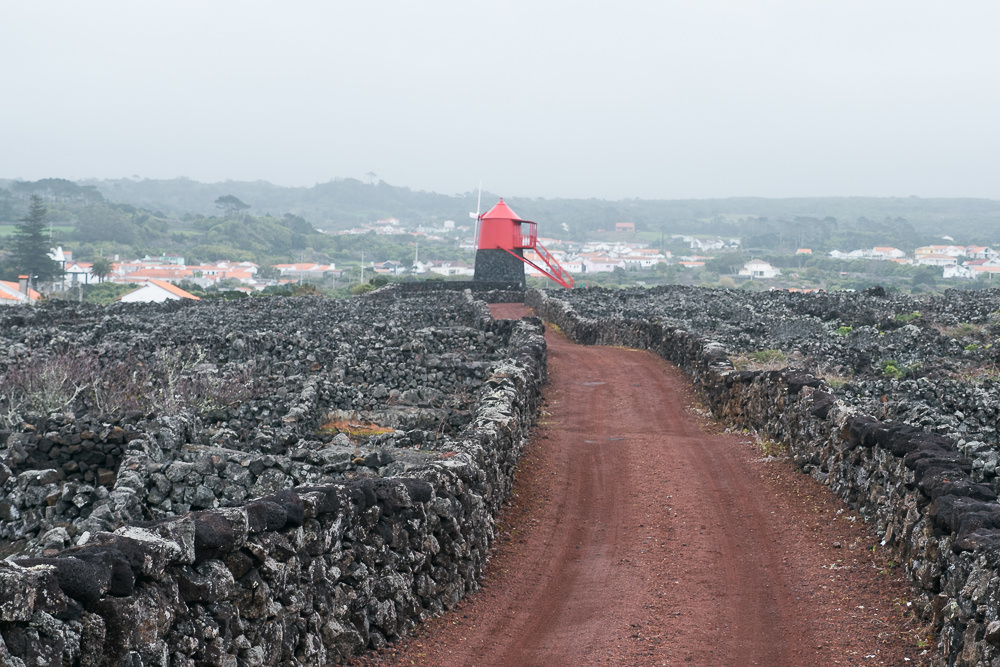 Monastery of Alcobaça
You won't soon forget the striking white marble walls of the cloister courtyard in the Alcobaça Monastery. Its interiors are just as impressive, particularly the refectory, with its stairs leading up to the pulpit framed by delicate arches and pillars.
It's inscribed as a UNESCO heritage site both for its outstanding Cistercian Gothic architecture and for its historical importance. Portugal's most important monastic school was located here, and the monastery was strongly connected with the Portuguese monarchy for centuries, starting with the very first king, Afonso Henriques.
But the monarch who is most closely associated with the monastery is Pedro I, who is buried here with his lover Inês de Castro. Theirs is an ill-fated love story that is often called the Portuguese version of Romeo and Juliet, made all the more tragic because it is true. Seeing their intricately carved tombs and their effigies lying side by side really made the story hit home for me, and this is what I found most moving about visiting the monastery.
Alcobaça is located about halfway between Lisbon and Coimbra. It's quite close to the medieval town of Óbidos and to Batalha and Tomar, home to two more of Portugal's UNESCO sites. Rather than trying to visit all of these sights as a day trip from Lisbon, I suggest basing yourself in Óbidos for a night or two and visiting the three UNESCO sites from there.
There are more things to do in Óbidos than most people realize, so it's worth staying overnight. Visiting the monasteries from here is easiest with a car, but it's also doable with public transport. You'll probably need to switch buses in Caldas da Rainha from Óbidos and then use a combination of trains and buses to get between the three UNESCO sites.
Explored by Wendy Werneth from The Nomadic Vegan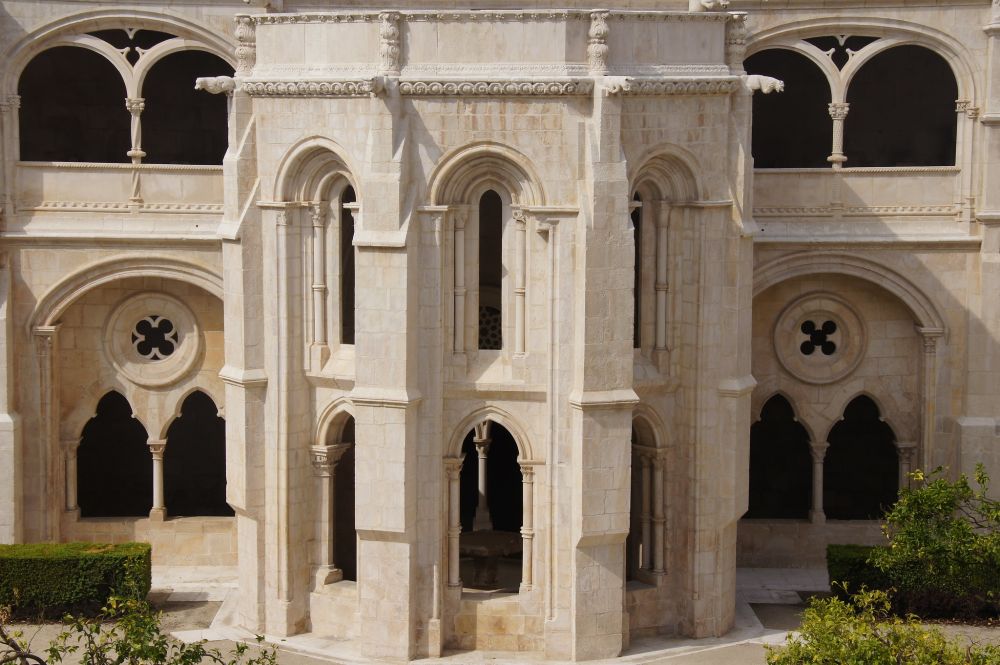 Monastery of Batalha
The Batalha Monastery is one of the most beautiful architectural pieces in Portugal, and a Unesco site definitely worth visiting. Originally built in the 14th century in Gothic style, it has been modified through to the 16th century incorporating Manueline art. However, the original plans have not been modified. So, it has kept its authenticity. When you enter the church, the nave will fascinate you because of its proportions: tall but narrow, hence accenting the height.
The monastery was added as a Unesco World Heritage site in 1983 for its magnificent Gothic art and for its history as the national art center of the Portuguese monarchy.
What I enjoyed the most about this building was the incredible detailing in the sculptures, the angels, and the twelve apostles around the portal and the carvings in the arches of the Royal cloister which created beautiful plays with the light – but strongly contrasting with the gothic style of the other cloister. And I, of course, enjoyed the whole walls of the unfinished chapels.
During that last section, erected in Manueline style, and never finished, you may not know where to look. The carving work is exceptional.
Batalha is located North of Lisbon within under 2h of driving. It is easy to access. Plan 2 hours to complete the tour (and keep your ticket with you as you need it to enter the various sections). You can include this visit in a loop with the beautiful fortified village of Obidos, the Alcobaça Monastery, and the Cristo de Tomar Convent. But if you don't want to drive, day trips are available departing from Lisbon.
Explored By Claire of ZigZag On Earth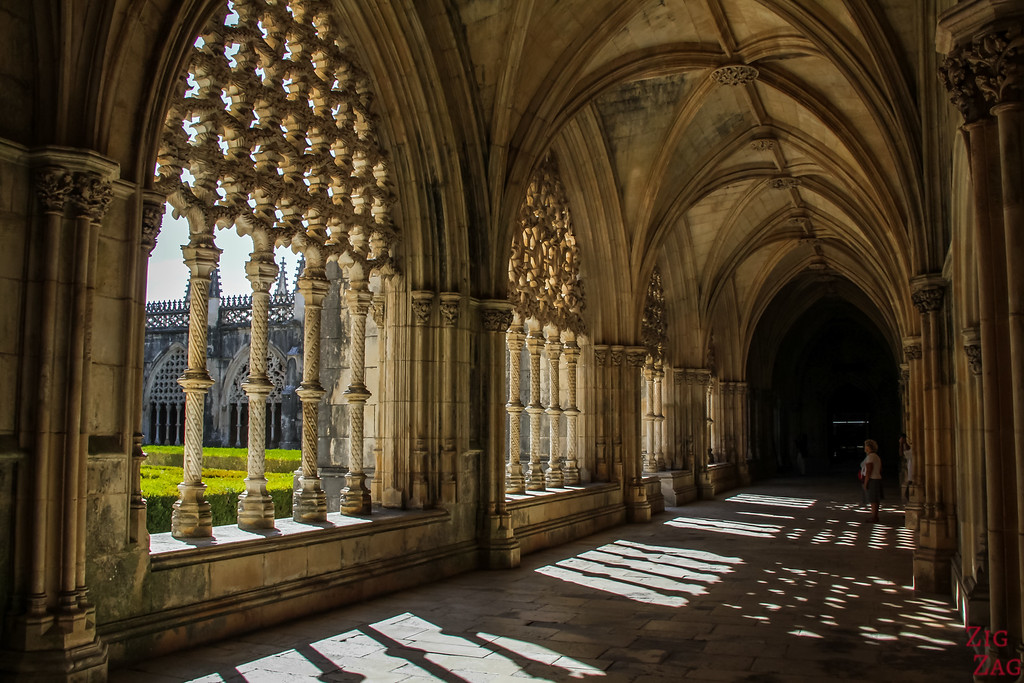 Monastery of the Hieronymites and Tower of Belém in Lisbon
As gorgeous as Lisbon is, it doesn't have much in the way of instantly recognizable sights. Not in the way the Eiffel Tower symbolizes Paris or Westminster Abbey evokes London, in any case.
This 16th-century tower on the Tagus River bank is the closest the city gets to an iconic structure. Built to protect the coast from attacks during the Age of Discoveries, this World Heritage Site's exterior has dozens of intricate carvings, including exotic animals, nautical symbols, and spheres.
It's so ornate that visitors spend ages spotting the different aspects of the decoration, in particular, the worn carving of a famous rhinoceros. To fully appreciate the design, it's best to take a boat tour to see all the way around. In comparison, the interior is pretty sparse, so if there are long queues, I wouldn't recommend waiting for hours to get in. You get some great views over the water and hills from the top floor, and you can get a Belém Tower fast track entrance ticket in advance.
Part of the same UNESCO site in Belem, this spectacular monastery, is one of the must-see things to do in Lisbon. Impressive for its sheer size alone, it's hard to believe it began life as a small chapel where monks helped sailors about to leave the port by providing a place for prayer and confession.
When Vasco de Gama returned triumphant after discovering India, King Manuel ordered the construction of the monastery on the site where he spent his last night. The result was this monumental building that stands not only as a memory of the Age of Discoveries but also as a prime example of Late Gothic architecture.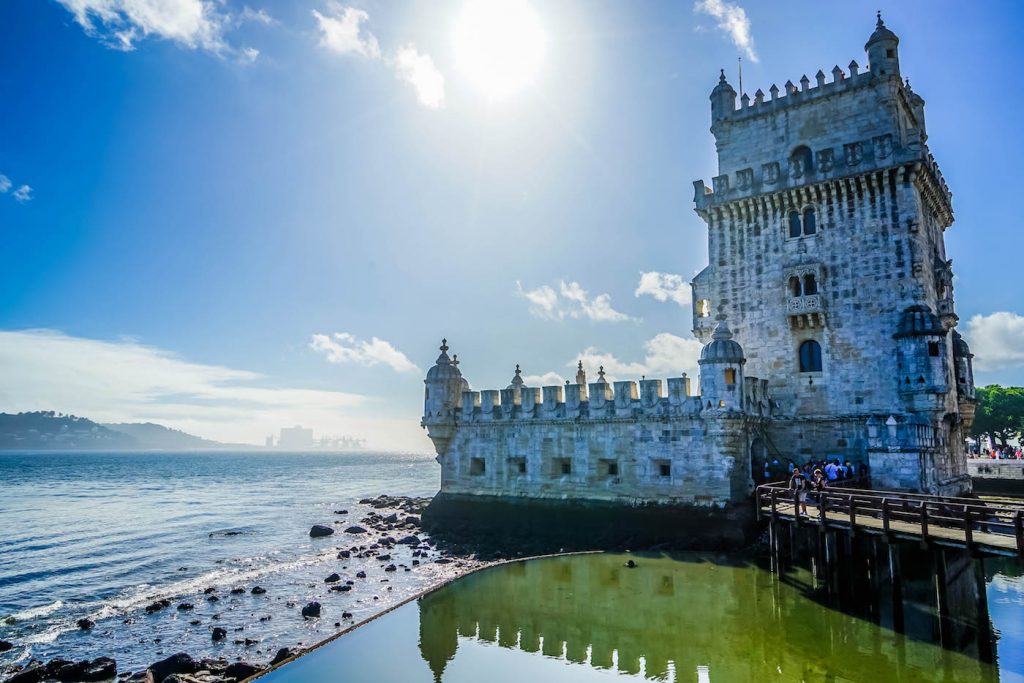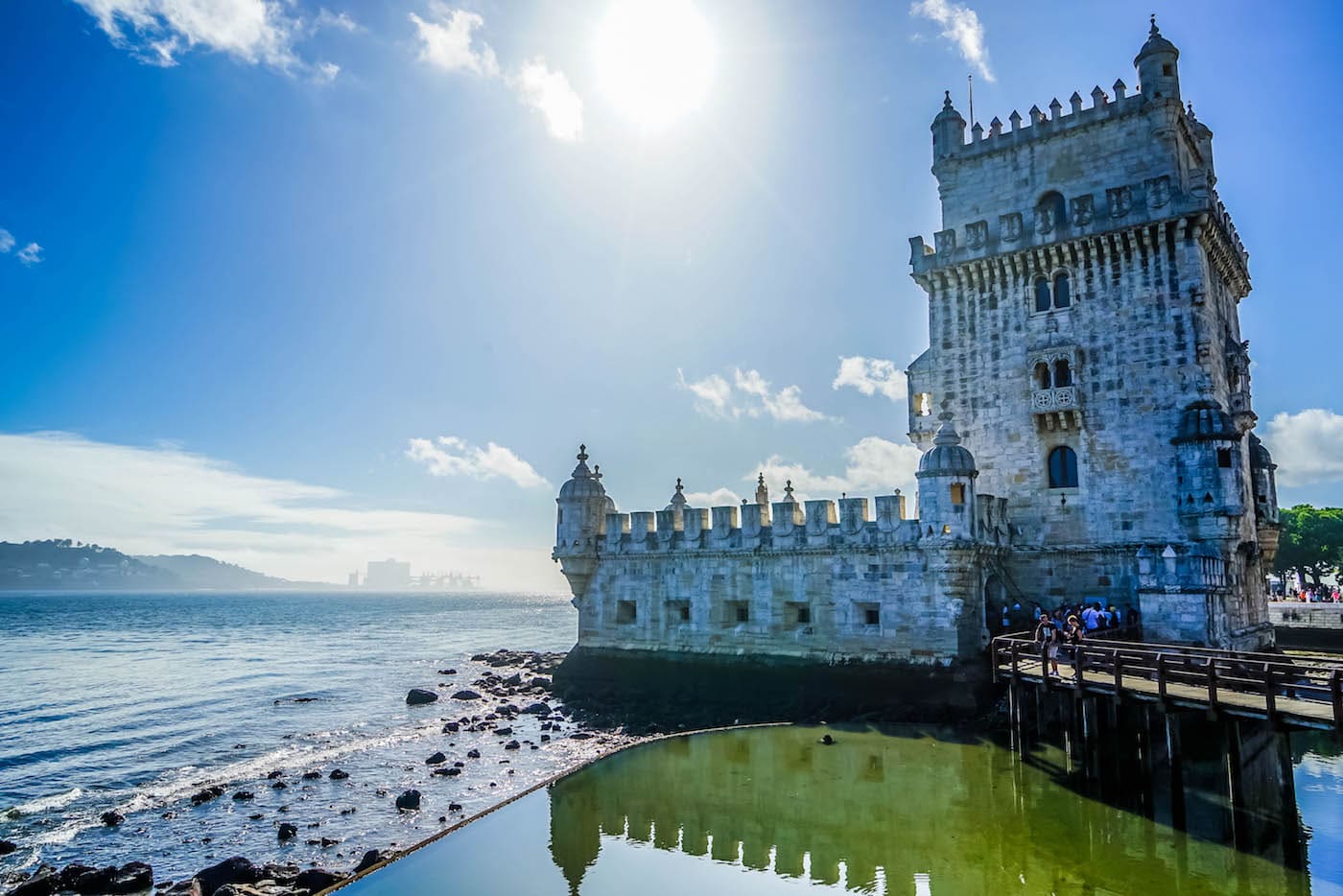 Prehistoric Rock Art Sites in the Côa Valley and Siega Verde
The Foz Coa Valley and the Archaeological Park is an open-air Paleolithic archaeological site with more than a thousand engravings spread through Coa Valley. The Coa Valley is in the North of Portugal, very close to the Douro Valley, and 200 km from Porto.
The Archaeological site was discovered during the construction of a Dam on the Coa River. As a result, the construction was stopped, and the site was classified as a UNESCO heritage site in 1998 due to its historical importance. It was the fastest classification process ever.
This is definitely a unique place in the world, an open-air museum with stunning views of the valley, vineyards, and rivers Douro and Coa. Besides, the park has considerable historic importance enlightening our knowledge about life during the paleolithic age.
To visit the engravings, you need to book a tour with the guides of the park, which can be done through the site of the archaeological museum. During the tour, you will see several engraved rock drawings of horses, bovines and other animals, human and abstract figures, dated from 22,000 to 10,000 years B.C.
You can also visit the museum, about 3 km from Foz Coa village, where you will see some engravings from Foz Coa and from other sites around the world. It is also a good place to learn about the paleolithic age. The best way to visit the Coa Valley is by car or on a tour as it isn't accessible by public transports.
It is also a good opportunity to visit the Alto Douro Valley (another Heritage site) as it is on your way.
Explored by Jorge & Cláudia at Portugal Things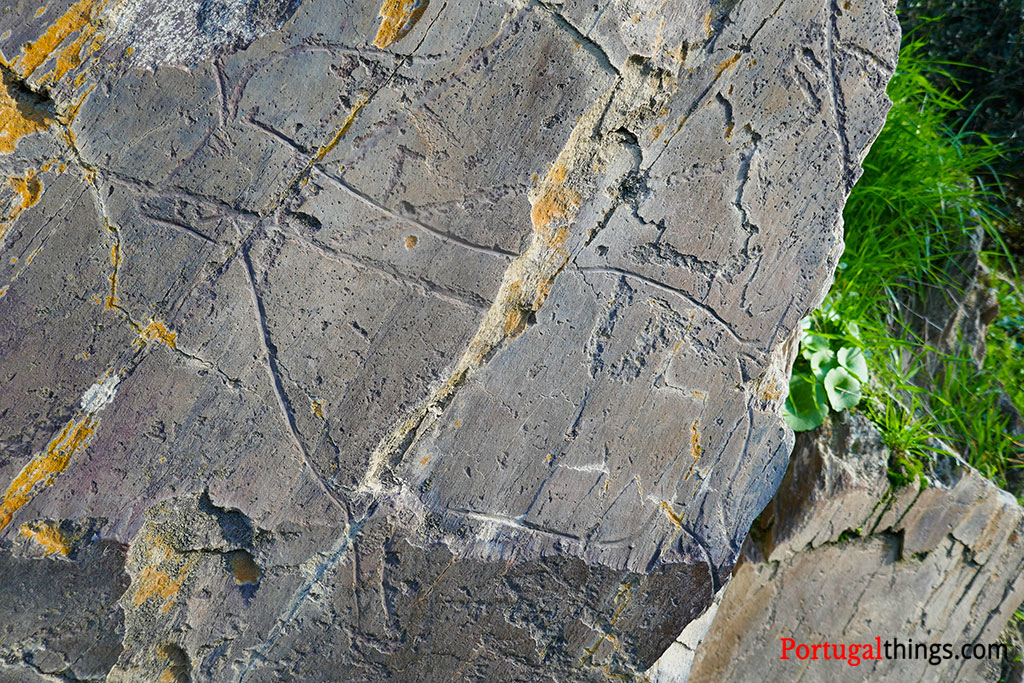 Royal Building of Mafra – Palace, Basilica, Convent, Cerco Garden and Hunting Park (Tapada)
Established around 30 km northwest of Lisbon, this majestic world heritage site in Portugal was envisaged and developed by King João V in 1711 as the physical manifestation of his interpretation of the monarchy and the Portuguese State.
This impressive quadrangular building holds within both the king's and queen's palaces, a Franciscan monastery, an extensive library comprising over 36,000 books, and the royal Roman baroque chapel. All up, there are 1,200 rooms which made it one of the largest buildings in the world at the time of its construction – though today the largest palace is the Palace of the Parliament in Bucharest.
The Royal Building of Mafra is encircled by the famous Cerco garden, with its geometric arrangement, and the royal hunting park (Tapada).
The palace is one of the most extraordinary achievements initiated by King João V, demonstrating the strength and influence of the Portuguese Empire. João V embraced Roman and Italian baroque compositional and aesthetic elements and selected bespoke artworks that make Mafra an outstanding symbol of the Italian Baroque style.
From Lisbon, there are frequent buses here that take around 1 hour.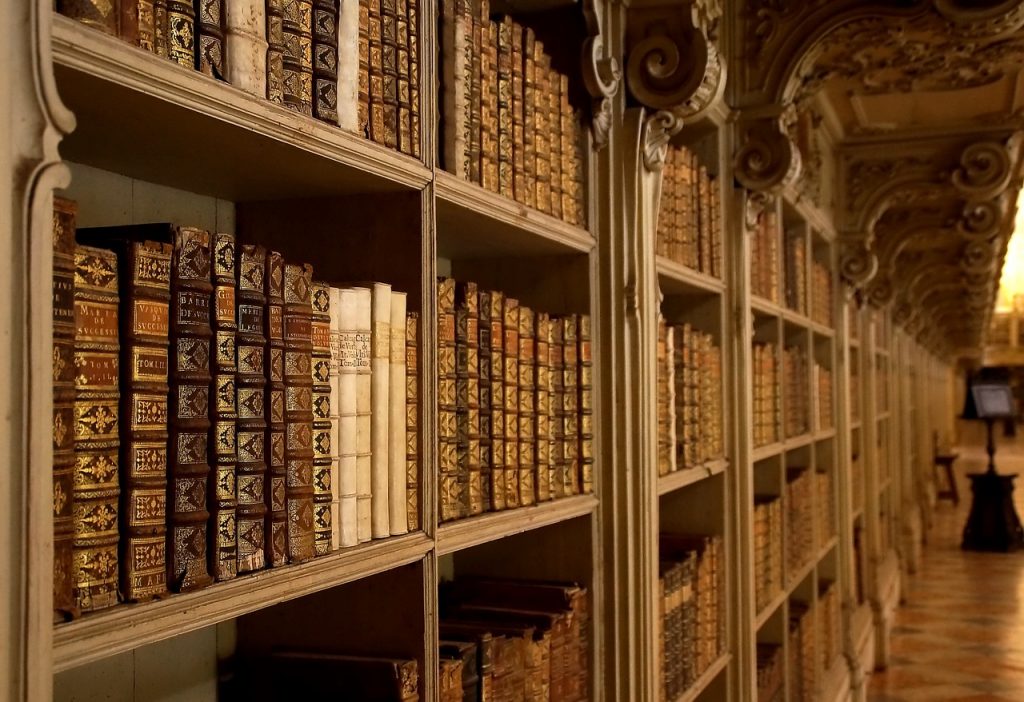 Sanctuary of Bom Jesus do Monte in Braga
The Bom Jesus do Monte is a Catholic sanctuary situated in Tenões, just outside of Braga. The UNESCO-protected site is one of the most important pilgrimage locations in Northern Portugal.
Thousands of devout pilgrims make the journey here every year, along with hundreds of tourists who cite the Bom Jesus do Monte as the entire reason behind their visit to Braga. Traditionally, pilgrims would crawl up the 529 steps to the sanctuary on their knees. By doing so, they show their dedication to God.
The Bom Jesus do Monte is unique in design because it utilizes a blend of architectural styles. The church itself dates back to 1834 and was built in a neoclassical style. The church's construction was of local importance as it was one of the very first neoclassical buildings to be erected in Portugal. It was officially acknowledged as a UNESCO site in July 2019.
The zigzagging staircase that leads to the main church has been built in Baroque style. Look out for the unusual water fountains that spout water from the eyes, mouths, and noses of men's faces. These are said to depict the five senses.
There is a direct bus that runs from Braga train station and city center to Bom Jesus do Monte. Take the #2 bus and get off when you see the entrance to a tall staircase. If you do not wish to climb the stairs, there is a water-powered funicular that you can take to the top. Stunning gardens encapsulate the sanctuary and make a wonderful spot for a picnic. It is possible to rent boats during the summer months and sail out across the park's scenic boating lake.
Contributed by Melissa Douglas of High Heels & a Backpack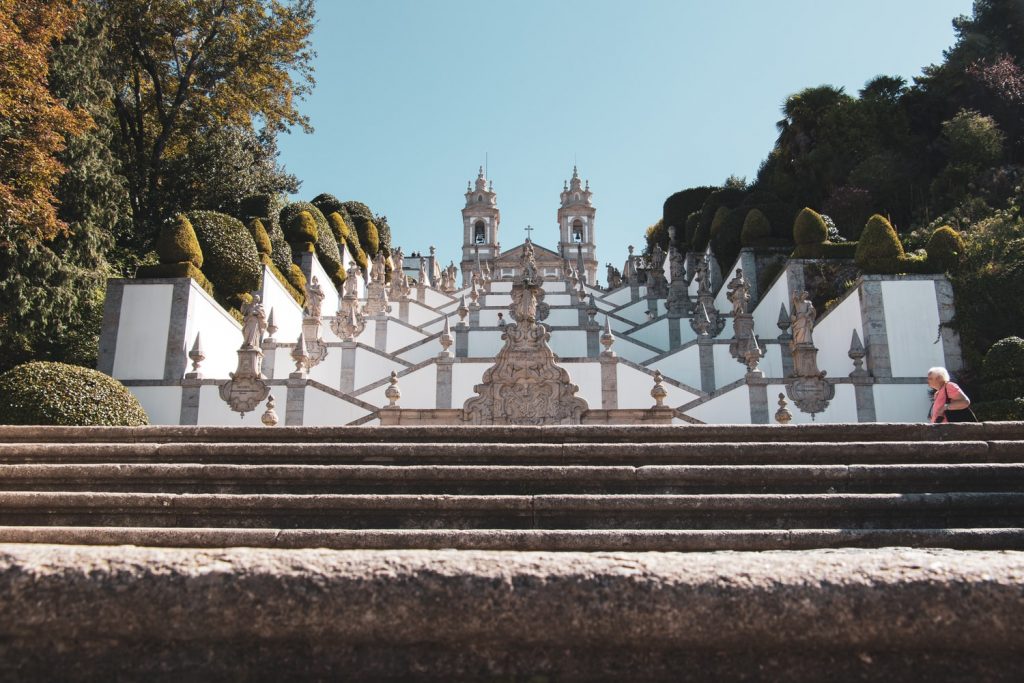 University of Coimbra – Alta and Sofia
Established on a grand hill surveying the city below, the regal University of Coimbra with its associated colleges advanced and grew over seven centuries. Distinguished university structures include the glorious Cathedral of Santa Cruz dating back to the 12th century and a number of the smaller colleges from the 16th century.
The Royal Palace of Alcáçova, where the University of Coimbra has been located since 1527, contains the exceptional Joanine Library with its splendid baroque decor, the lush 18th-century Botanical Garden's, the University Press, and the more modern "University City" devised during the 1940s.
The impressive buildings here became a source of envy and inspiration in the growth of other establishments of higher education across the Portuguese-speaking world from Macau to Brazil, where the University of Coimbra also exercised a significant influence on education and literature.
As such, Coimbra was inscribed as a world heritage site in Portugal as an exceptional model of the development of an urban integrated university city as well as in recognition of the unique ceremonial and educational traditions that have been nurtured here.
Coimbra is conveniently located in central Portugal and is accessible by trains in around 1 hour from Porto and about 1 hour 45 minutes from Lisbon. So there really is no excuse not to stop off and take a look.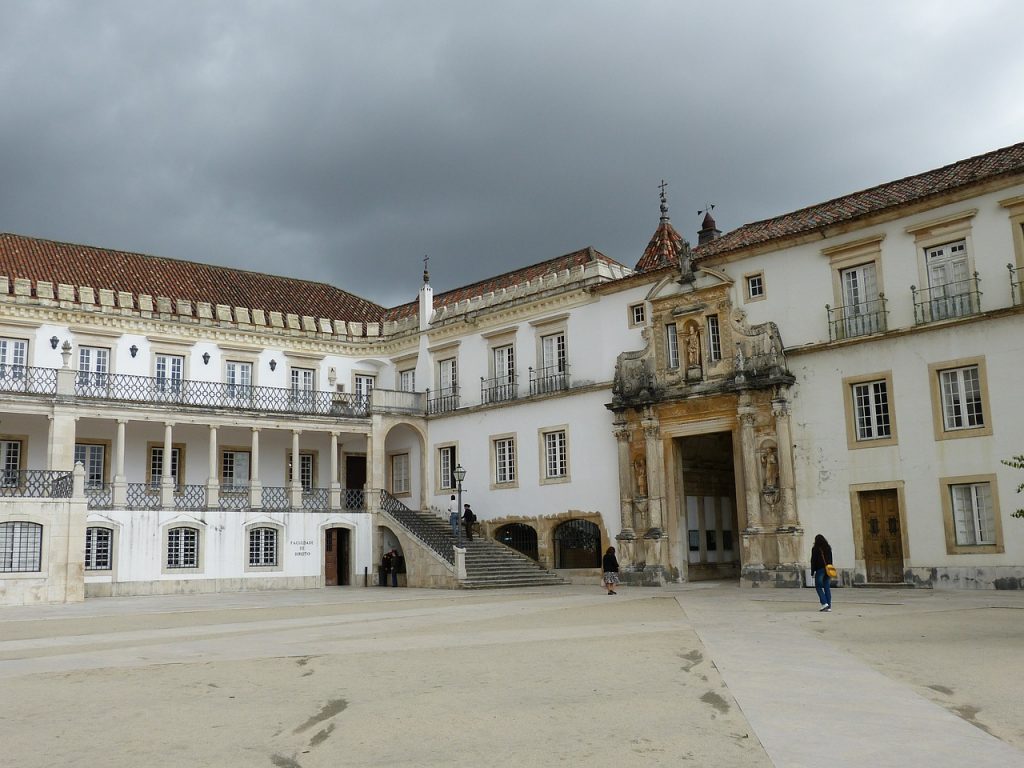 Natural UNESCO World Heritage Sites In Portugal
Laurisilva of Madeira

The laurisilva, or laurel forest, was an ancient tropical forest that once covered much of southern Europe tens of millions of years ago. Almost all of it has now been wiped out but, when explorers sailed to the island of Madeira, they discovered a small pocket that had not been touched by man. This is why UNESCO has listed it as a World Heritage Site – to protect the largest surviving patch of this special ecosystem.

In some ways, it's not too impressive for visitors because it looks a lot like any other forest, but there are at least 76 types of native plants here, as well as endemic animals that survive on them. But, as you explore the laurisilva of Madeira, you'll see a variance in the landscapes at different altitudes, with ancient trees and giant ferns tending to grow lower down, while smaller and tougher species cling to the cliff faces higher up.

The laurel forest makes up about 20 percent of the island, so you're bound to come across it if you do any walks. The easiest place to access it (and the most popular with tourists who don't want to do much exercise) is at the Ribeiro Frio. But another option that I would recommend is getting a local guide to show you the fascinating irrigation system called the levadas, many of which also go through the laurisilva.
Explored by Michael Turtle from Time Travel Turtle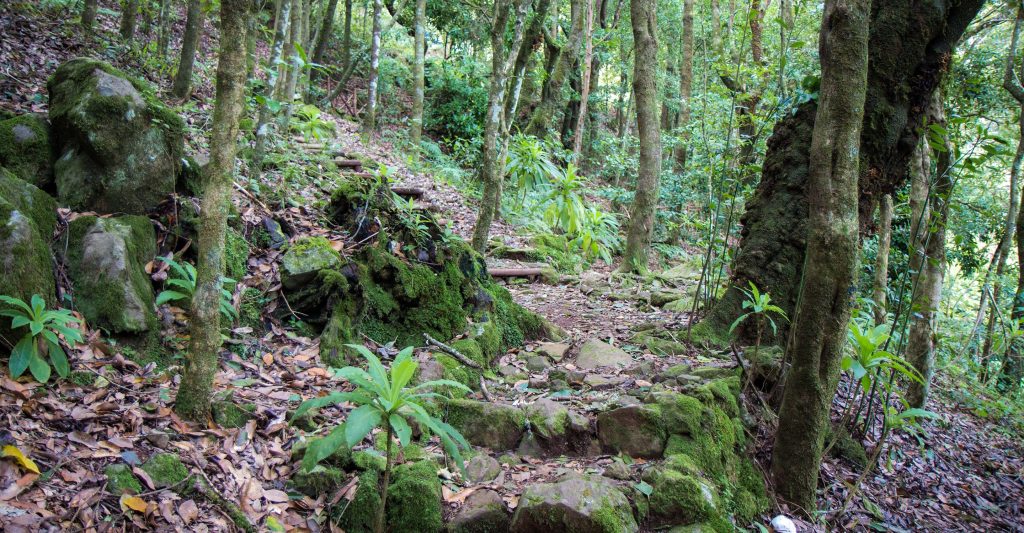 ---
And there you have it—all of the world heritage sites in Portugal. Hopefully, you have learned something about this country's history already through these sites. Maybe some of them have even inspired your future travels. While overtourism is most certainly an issue, Portugal has recognized this issue and is taking steps in the right direction.
If you get the opportunity to visit, please make choices that encourage the protection of these special places for future generations.
If you haven't quite had enough, Portugal also has tentative UNESCO sites which it has proposed but has yet to be ratified. These may or may not be included at a future date but are very telling in that they are what each country considers to be it's cultural and/or natural heritage of outstanding universal value.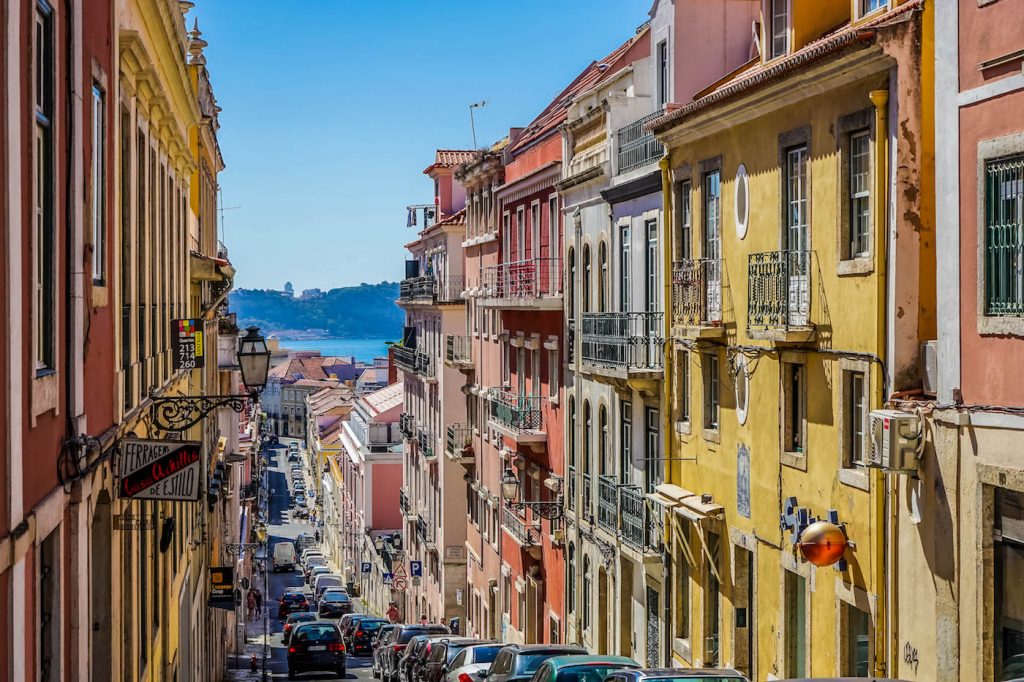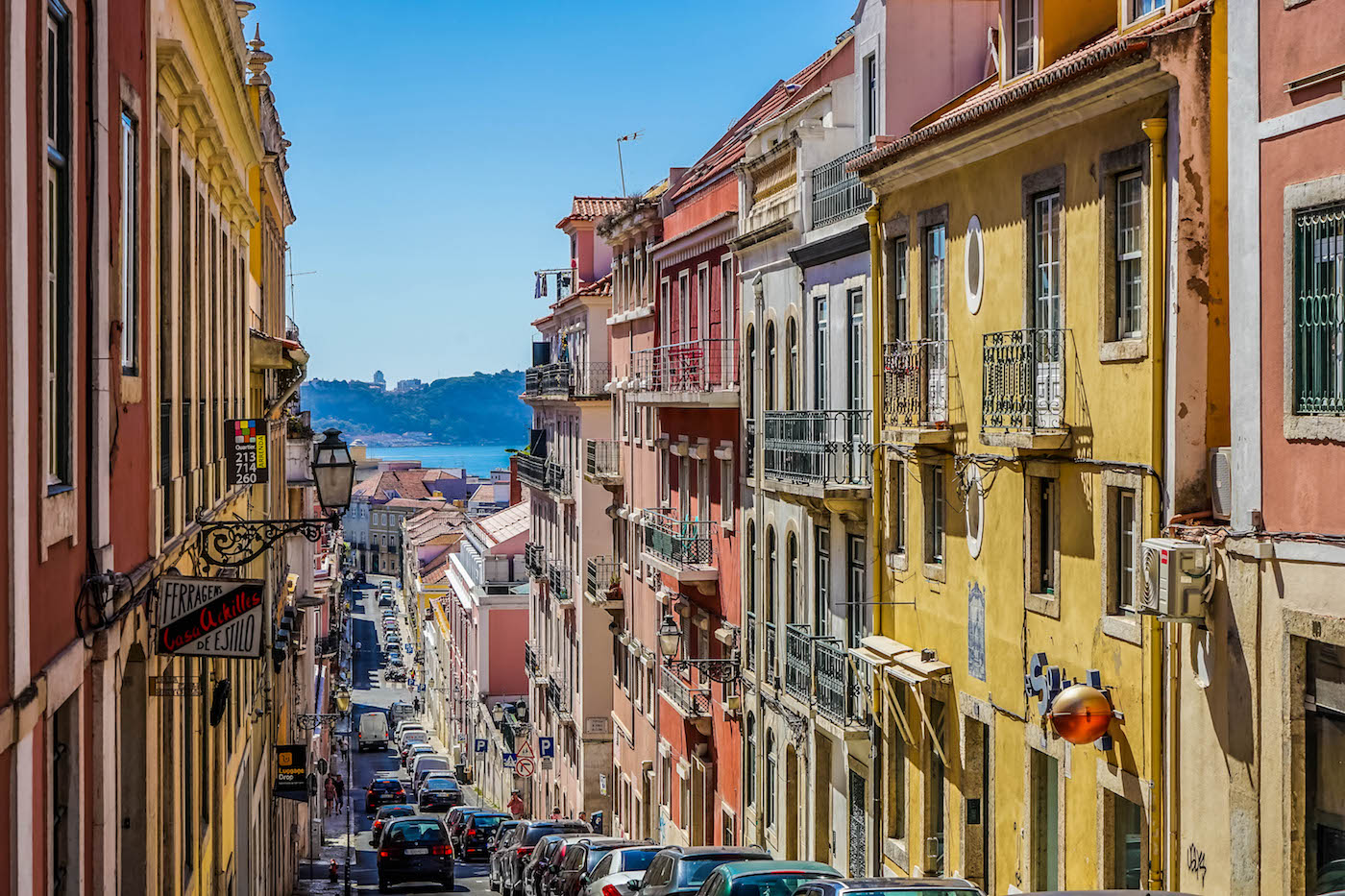 They typically are worthy candidates for inscriptions and should be of interest for adventurous travelers who want to explore under-the-radar spots before they become touristy. For Portugal, these tentative sites are:
Historic Centre of Guimarães and Couros Zone (extension)
Historical Lisbon, Global City
Mértola
Montado, Cultural Landscape
Route of Magellan. First around the World
Vila Viçosa, Renaissance Ducal Town
Selvagens Islands
Bulwarked Fortifications of the "Raia" (Border)
Águas Livres Aqueduct
Routes of Santiago de Compostela: Routes in Portugal
Roman Production Centre of Fish Salting and Conservation in Tróia
Ensemble of Álvaro Siza's Architecture Works in Portugal
Southwest Coast
Pombaline Lisbon
Desert of the Discalced Carmelites and Built Ensemble of the Palace-Hotel in Bussaco
Head Office and Garden of the Calouste Gulbenkian Foundation
Levadas of Madeira Island
Mid-Atlantic Ridge
Sites of Globalization
Happy exploring!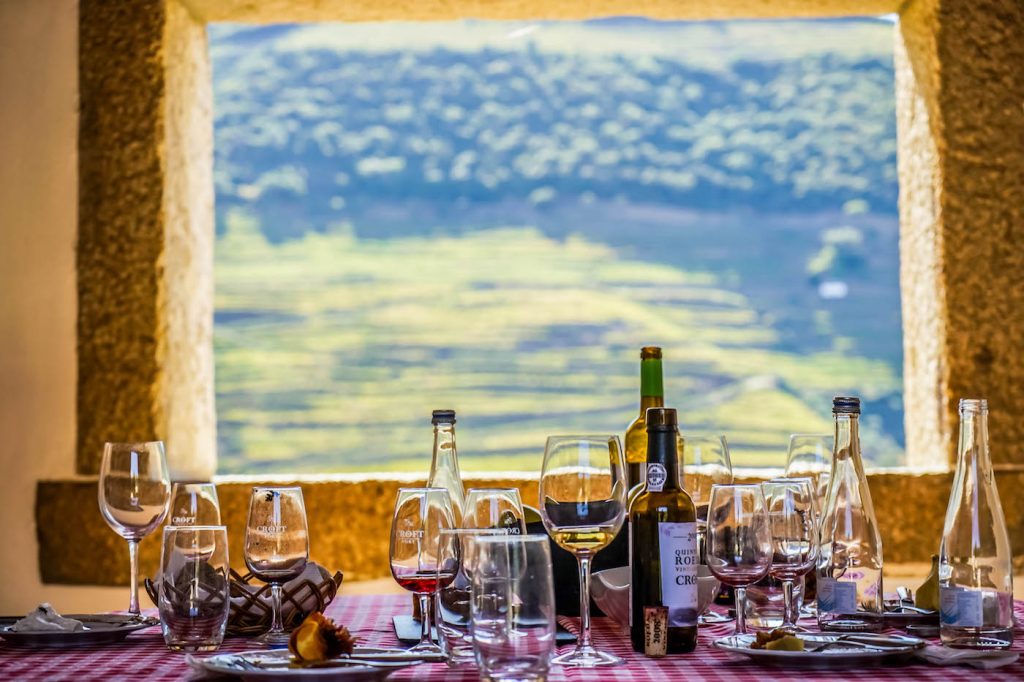 Further Things To Consider Before Any Adventure
Now you're all set and prepared to explore our big wide world, why not sort out everything else out all in one go? If necessary for your travel plans make sure you have brought proper travel insurance, protected your privacy by getting a secure VPN, compared all the top hotel booking sites to find just what you're after, reserved an unbeatable rental car price and - of course - booked the best flight deals!
Or maybe just forget it all and go for a last-minute cruise or effortless tour instead?
Many budget travelers (including me) indulge in worldwide airport lounge access, so we can experience luxury while still slumming it in economy. Naturally, we would never leave home without a more general travel guide since we couldn't possibly cover everything here!
Just add an adventurous attitude and plenty of smiles - they go a long way - and that about covers it all! Now go out, find your own path and don't forget to share your best inspiration stories with me on Facebook, Twitter, and Instagram...I'd love to hear from you!