Planning a trip is tough, time consuming and can be a massive hassle, especially if you want everything to go off without a hitch and get the best deal!
You need the best travel sites!
Whether you want to know where to go, how to get there, the best places to stay or where to eat I have collected all the little gems and tricks of the trade used by professional travel agents so you can get all the information for a trip of a lifetime!
This list is by no means complete and please feel free to comment below other sites you recommend and use most!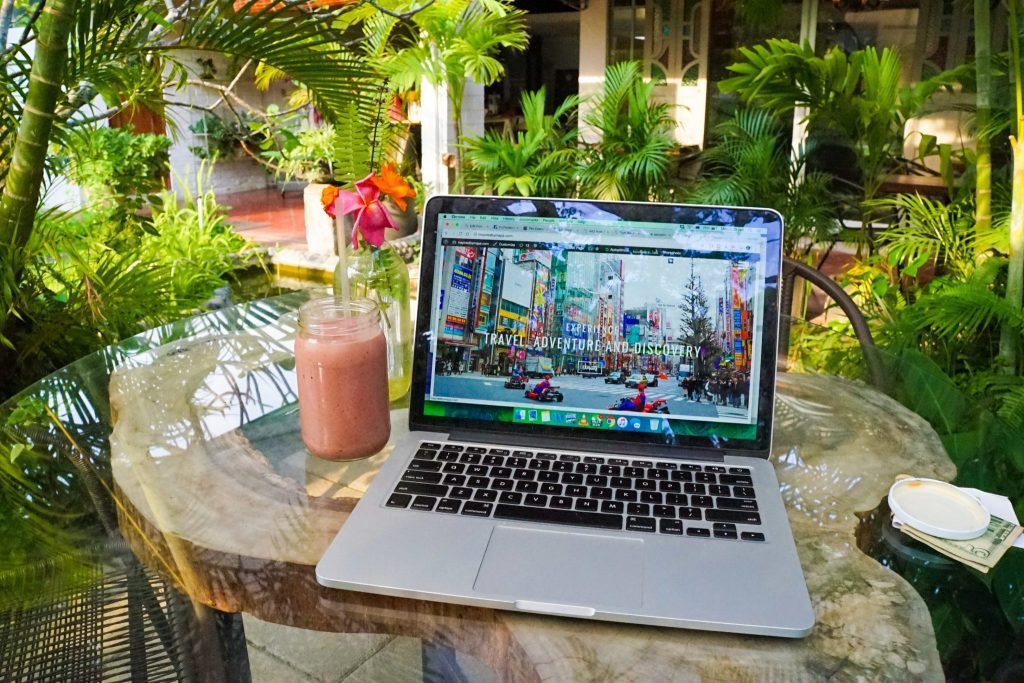 Travel Sites You Need to Plan Your Next Dream Trip

A nice and easy travel site to start – A surprising number of people still don't know about this gem but I swear by it! Skyscanner pulls together multiple airlines and airline booking websites into an easy-to-search, easy-to-use flight finder and fare comparison website.
What really sets it out above all its competitors is its easy of use and search customization options. You can use it to search a preferred airline, flight duration, direct flights and departure time or if your more flexible you can search leaving or arriving anywhere in a country (but annoyingly not a region – don't worry we have something later to help!).
My other favorite feature is its price alert – If you know you want to book some flights but don't like the price Skyscanner will email you daily updates of price movements.
This is especially useful when combined with the all year round option to get an idea of the best price and seasons on that route so you know what a good price is! It's an essential part of my travel process, and I'm sure it will be for you too!

Pretty much the hotel equivalent of Skyscanner – This little travel site searches almost every major hotel booking site and direct websites where available to give you the best hotel options in an area and the cheapest place to book them.
You can search by cities, distance to a certain area, star ratings or amenities like breakfast or pool. With this however there are a few caveats: Always, always check direct with hotel before booking through anywhere as they normally have a lower price and less strict cancellation conditions.
This is not always the case and I honestly prefer to book through websites if the same price to avoid currency exchange rate movements and charges – But often hotel booking sites are cheaper than direct as they heavily discount.
All and all being the same I recommend personally to go with hotels.com as they offer a deal I haven't seen anywhere else where you collect 10 nights and get 1 free. I only do this when they are the cheapest and they often are not, it's not worth paying more in any case!

Rome2rio is out to organise the world's transport information and make things so much easier when figuring out how to get from place to place all in one travel site.
They offer a multi-modal, door-to-door travel search engine that returns itineraries for air, train, coach, ferry, mass transit and driving options to and from any location. This means you can get everything in one place, no need to search multiple websites to research and compare travel options.
This tool will give the best itinerary including air, rail and driving options for your itinerary offering flexible journey planning.
Will not 100% comprehensive I have found they give me the best option 95% of the the time – I typical use for there bus, ferry and train timetables and to get an idea of times. Really great for figuring out what is possible for your trip and time: Does it take 5 hours or 30 to your destination? Is there a cheaper way? What place might make sense to break up the trip.
This site has saved me so much time and I am in love…Only wish I had found sooner!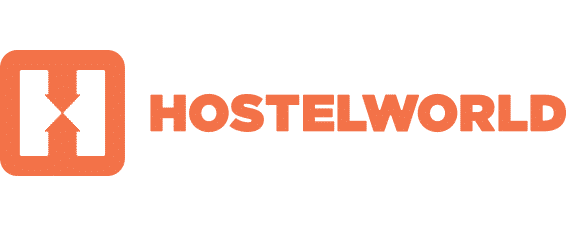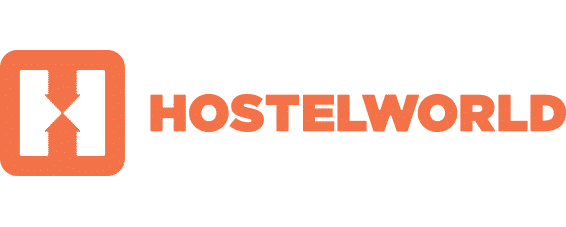 The most comprehensive hostel database I have found to date without parallel (Hostelbookers just isn't up to it in terms of usability).
Hostelworld has 33,000 properties in 170 countries and over 3.5 million guest reviews so you can be sure you have the right option for you. Again I love the search options and customization they offer and you can search for the best deal in terms of breakfast, rates or location.
So much easier than going to each hostel site individually. They advertise no booking fees but I have always found there rate more expensive by a few dollars then going direct. Since you have to pay a deposit at time of booking and then again to the hostel I prefer to go direct but occasionally that's not possible due to hostel communication and I book through here so I don't feel so bad also.
Bookmark these guys if you a more of a hostel person!

I have previously written about the massive benefits of Airbnb here and you can sign up with a joining bonus here and help support me.
Simply but the most extensive collection of holiday houses, apartments and private rooms anywhere on the internet. I have noticed them getting a bit pricey as of late and you could also check out VRBO, an alternative, which has better prices sometimes but in general most places are only listed here so you will be getting the best possible price.
Shop around, as with everything in travel, but book with confidence through Airbnb … I have never had a problem with any stay and love flicking through here and dreaming of Mexico beach getaways or jungle lodges!

A travel site / project to create a free, complete, up-to-date and reliable world-wide travel guide. Destination guides and other articles written and edited by Wikitravellers this is the original free, crowdsourced travel guide with 300,000 writer/travellers visiting every day!
I pretty much use this site like LonelyPlanet and while I ignore normally its hotel and food sections (unless in small towns or Im struggling to find a hotel) it is perfect for an overview of attractions, cost, public transport and how to get in and out.
Check it out for the next destination you plan to visit and you will not be disappointed. A first port of call for any idea of mine, and I love they it has the festivals and fun facts about the cities or locales. Bookmark this for sure!

Secret Flying finds cheap flight deals and posts it to there website. They provide info on airfares with huge savings to all destinations around the world.
The premise is easy: When they find a great deal, they immediately post it on there website. You just then simply follow the links they provide to book your flight. It's as simple as that. They claim to save up to 80% on flights around the world, but it is really good to follow their Facebook page to keep up to date on the deal.
I have never booked anything myself on here as the deals have not be right for me but depending on your region you will find something.
I have been very tempted to grab a few of the ex-Auckland ones they have found but just have too much planned currently. They also advertise bulk sales such as Jetstar, Ryanair and AirAsia so you can get in quick. Check out the website to see more examples!

This one is easy and I'm sure most readers have heard of it. Love it or hate it, TripAdvisor is the heavyweight of hotel review websites, or just anything to do with travel really.
Yes I love to use it for hotels, but it is also great to get an idea of the top attractions, local eats, and local tour company and operators. I am guilty of using this a little too much and will only ever pick one of the top 3 dive or tour operators unless I have heard otherwise from someone I know.
Be aware that it can be manipulated by unscrupulous businesses, but with all the reviews the occasional fast one rarely influences the overall score. I only ever trust the rating if has over 100 reviews and most are from accounts with more than 5 reviews. Jut use your common sense and you can't go wrong.
Also if you are really lost they have some of the best message boards on the internet to ask any travel related question, all free of charge!!

Cruise Sheet is a simple website aggregator that crawls the web and then displays cheap cruise fares, typically last-minute or early bird fares. This is my favourite cruise site as its easy to search, always seems to have the lowest price and the greatest variety of options.
They track over 20,000 cruises giving you the best options! I have not had the chance to book yet but hope to in the next year.
Their one way transitioning cruises look amazing and go to some very out of the way places you might never visit otherwise!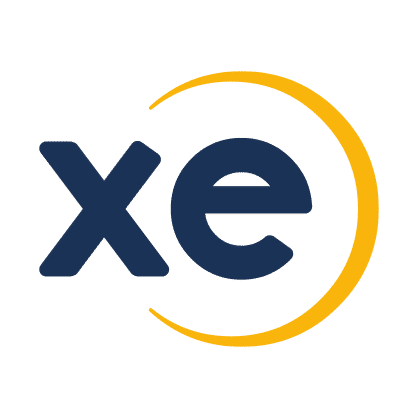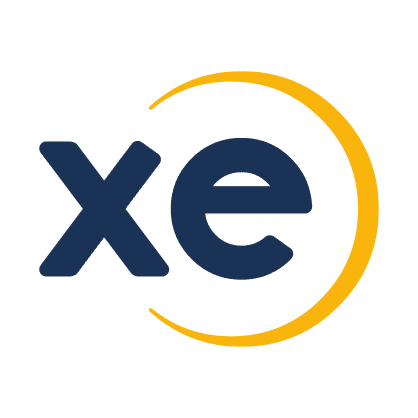 Simply the best currency conversion app possible. Get instant currency conversions on the web and make sure you have downloaded onto you phone for easy conversion when travelling – Internet connection only required to get up to the minute price updates.
Enter the countries you are visiting, then every time you tap in an amount, it will be displayed in your home currency.
The only thing is this site uses mid-market or the perfect exchange rate which you yourself will never get from your bank but still incredibly reliable, and there is no quicker or easier way to convert prices when you are overseas.

Matrix, ITA's original airfare shopping engine, is a must use for those serious about finding airline rules and routings, and the cheapest possible tickets. Ticket agents lie – We do!So use this to check before buying anything as you can't actually book through here!
It's an amazing search engine that gets that almost unknown, even by frequent travelers! I think this is because its complicated, hard-to-use and you cannot book direct through here. It's pretty simple once you know to use it though! Basically you can search anything, including multiple airport and destination, all at once.
Its complicated to explain but it lets you see all the airlines that go on a route, the cheapest price possible, rules and routings I mainly use it to find the stopovers possible on a fair but it's also great if you have specific dates and want to try multiple destinations…

Google own ITA and has of late seemed to ignore this complex matrix and has released a more user friendly flight search engine within its own website simply called Google Flights.
While this is not yet up to Skyscanner level in terms of all airlines, it has a number of features I absolutely love and used to find a steal deal to Malta this year. It was great as I knew which dates I had spare in Europe, which airport to go from but had no idea where I wanted to go.
I just put in the dates and it told me all the options globally within my budget which Skyscanner doesn't do (you have to choose a country!) .. Who would have thought Malta was cheap??
I will use in the future as well Im sure but be aware as budget airlines will not appear in here so always check back to Skyscanner before booking. Have a play around and you will see! Also is easy to see stop over options on long haul flights which I love!!

A must have on phone and laptop – Nothing like it for using on the fly when you need the best public transit option in most cities around the world…Just put in the departure time (now, arrive before a flight etc) and it will work out the best way to get you there.
Annoyingly it is not always correct, suggests options which are super expensive in practice and does not show the cost but it's great for when you are already comfortable with the city and what to see which metro to catch etc. If something more specific I would always recommend googling that cities public transport planning website direct.
Want yo know how to export your Google Map itinerary to your phone for offline use? Read more here for a guide to save you time and hassle!

Simply the best – Yes you should also use Google Maps as you would when you are at home in terms of public transport mapping out, but for finding locations and hotels late and night or after a flight with no WiFi MAPS.ME is a lifesaver, literally.
You just download the app to your phone, then pre-download detailed maps of the country or region you are going to before you go. Then as GPS is global and free you just use these maps to find where you want to go. I have used so many times I don;t know how I ever lived without it.
Maps.Me also has a routing feature for road-trips, which is handy for when you are in the middle of New Mexico lost with no reception! Its available on android and apple, but sorry Windows guys doesn't seem to be a version for you yet!
And there we go – the top travel sites you need to plan your dream trip! Are there any more you would recommend? Others that you couldn't live without or another alternative? Please let me know in the comments below!
Further Things To Consider Before Any Adventure
Now you're all set and prepared to explore our big wide world, why not sort out everything else out all in one go? If necessary for your travel plans make sure you have brought proper travel insurance, protected your privacy by getting a secure VPN, compared all the top hotel booking sites to find just what you're after, reserved an unbeatable rental car price and - of course - booked the best flight deals!
Or maybe just forget it all and go for a last-minute cruise or effortless tour instead?
Many budget travelers (including me) indulge in worldwide airport lounge access, so we can experience luxury while still slumming it in economy. Naturally, we would never leave home without a more general travel guide since we couldn't possibly cover everything here!
Just add an adventurous attitude and plenty of smiles - they go a long way - and that about covers it all! Now go out, find your own path and don't forget to share your best inspiration stories with me on Facebook, Twitter, and Instagram...I'd love to hear from you!