Everyone dreams of a summer getaway to a tropical beach. With the shining sun, breeze wind, and soft foamy waves, there is probably nothing more attractive than a day in a tropical paradise, away from the hustle and bustle of your hometown.
However, if you are tired of tedious and typical summer destinations that you have gone to every single summer with your friends and family, why not look for a more exotic activity other than just swimming and tanning?
Sukamade Beach in Java is a lesser-known location which will fulfill all of your tropical fantasies, and what's more, you can actually get to watch baby turtles nesting here, a unique entertaining experience that is no less educational.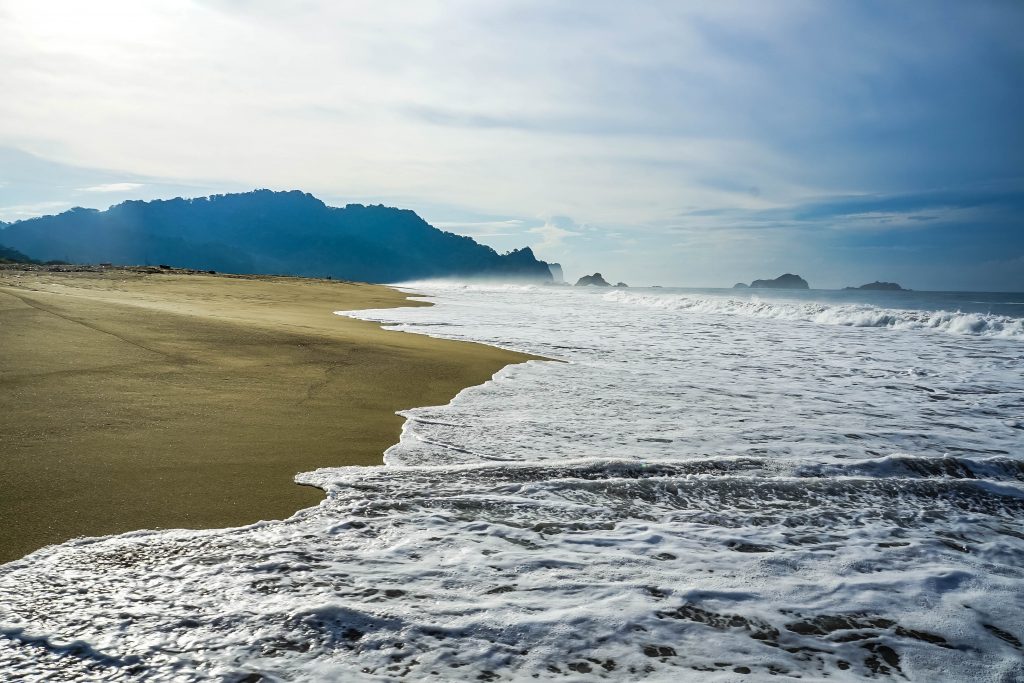 Getting Close To Nesting Turtles At Sukamade Beach In Java Indonesia 🐢
What Is Sukamade Beach?
Sukamade Beach is located 97 km south of Banyuwangi city in Java. The location itself is part of the Meru Netiri National Park, which was established in 1982, but turtle research and conservation had existed as far back as in 1972. The beach is enriched with surrounding verdant tropical forests, and itself takes on a savannah-like appearance, offering a unique landscape to visitors' bewildered eyes.
In spite of its breathtaking beauty, the charm of the beach lies not only in its landscape but also in the elusive turtles coming to the site to lay their eggs every night. The scene of hundreds of turtles laying eggs at night under the moonlight has attracted tourists from all over the world.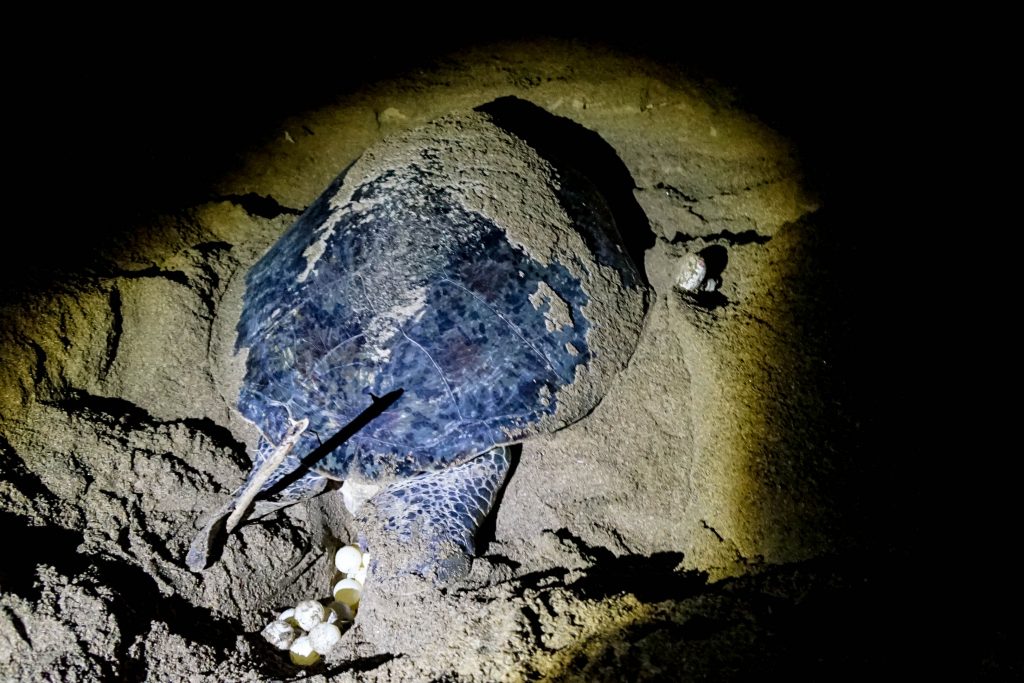 However, since the turtles here are under strict protection, rangers patrol the beach on a 24-hour basis. Most of the time, the eggs are taken by the rangers for special care, away from the gaze of poachers and natural predators. Do not worry though!
The Rangers will take good care of these eggs and hatch them using special hatcheries. The young turtles will then be reintroduced to the ocean to keep the hatching cycle running, and this releasing "ceremony" has been a must-see for tourists.
The turtles are controlled through a process of tagging and monitoring. It is roughly estimated that as many as 3000 turtles have been tracked in this beach alone, an impressive number that accurately reflects the effort of local rangers.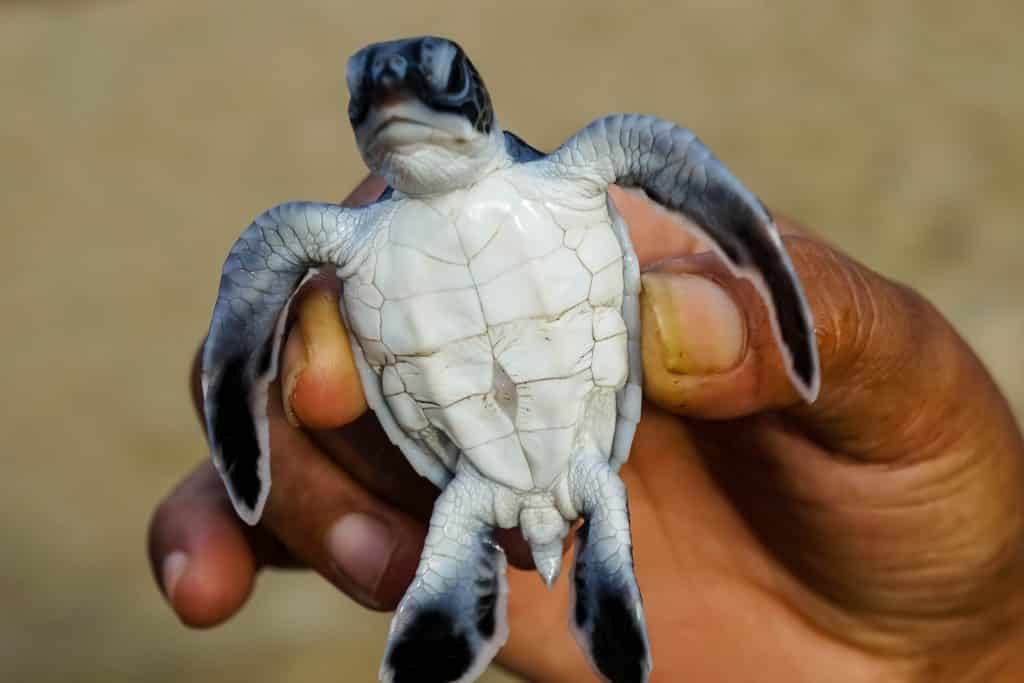 How To Get To The Sukamade Turtle Beach
Because Sukamade Beach is located far from towns, the path to the location can be quite tricky and requires a great deal of off-road driving.
There are two main approaches to the beach, the first one is going northwest from Banyuwangi, and the other one involves going northeast from Jember. Whichever starting point you pick, the road will be rough, so prepare yourself with some supplies and medications, especially if you are prone to carsickness. It is advisable to hire a guide and an appropriate 4×4 that can brave rough terrains and some fords.
The trip there could take as much as 3 to 4 hours, depending on the weather condition, and it runs through beautiful sceneries of paddy fields, plantations, and magnificent cliffs to keep you busy.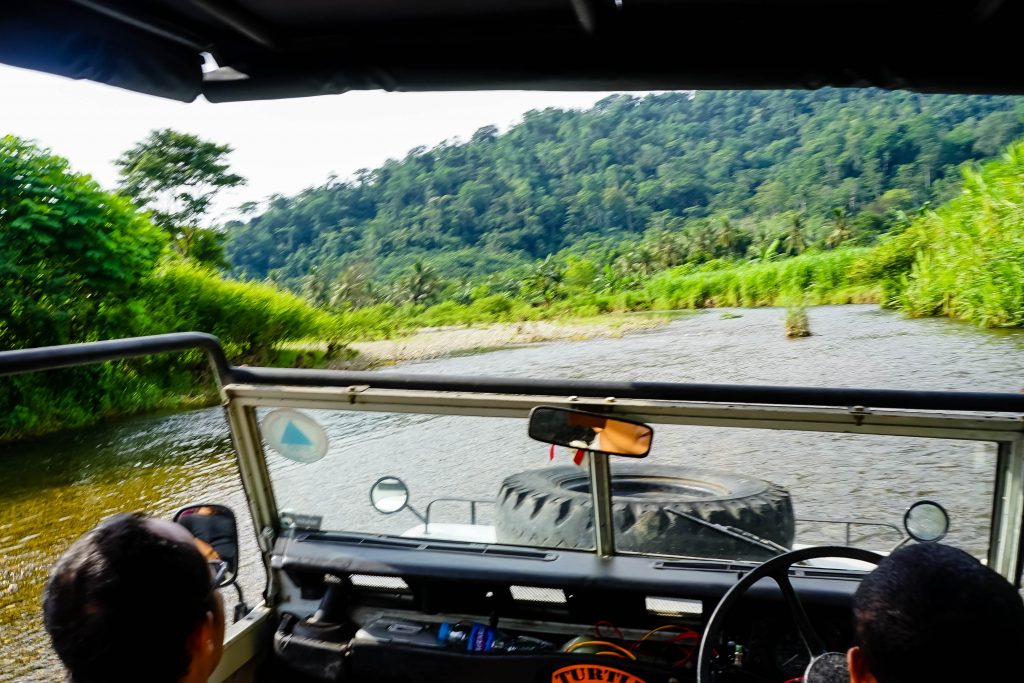 To fully appreciate the beauty of the region, and to witness the sight of turtles laying eggs at night, you should consider staying here a full day. If you cannot commit a full stay at the location for some reason, day trips are still available from Banyuwangi, but your returning hour will be very late at night, and you will have to pay for extra fees for the tour guide.
The beach lies in a national park, so you will be charged with a small entrance fee on a daily basis. This fee renews each day, so you will have to pay for another day fee irrespective of whether you have seen the beach or not.
For this reason, plan your trip carefully ahead so that you won't have to pay unnecessary fees – and make sure to stop by the nearby Ijen Blue Fire volcano if you can work it into your plans.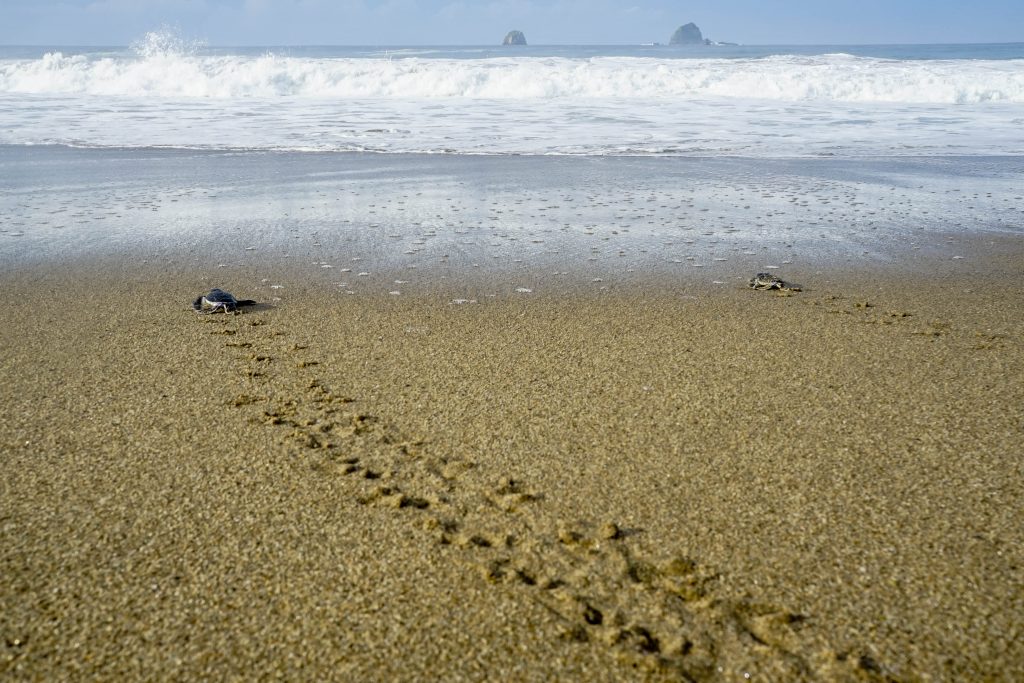 What To See At Sukamade?
Sukamade is a beautiful beach on its own. Untouched by human hands, the scenery still retains a quiet, serene, and transcendent quality that you can only found in nature. The faraway mountain ranges provide the perfect backdrop for this little paradise on Earth. If you seek a haven to escape to, a place where the worries of your life cannot find you, this is the perfect refuge.
Other than the idyllic view, the beach offers you a once-in-a-lifetime chance to watch actual turtles hatching eggs in the midst of the night. The turtles come here every night of the year, but they flock to the beach on a full moon and high-tide nights. Hundreds of turtles will emerge from the sea and slowly make their way to sand burrows, where they will lay eggs before returning to the great blue.
The best time of day to watch this magnificent scene is between 8 PM and 10 PM. This unique experience will leave you astounded for days even after you have left the place. Much like Easter Island under the stars or the China Ice Festival in Harbin.
If you still find yourself wanting for more of these lovely turtles, do not worry! The local rangers retrieve some of the eggs for safekeeping every day, and when the eggs hatch, they will release the young turtles back to the sea. You could actually help the rangers with this task!
Simply visit the local hatchery and offer your assistance to the local rangers, and they will let you release the newborns back to the sea. Imagine releasing the turtles to the sea so that they can come back to lay eggs later in their life, thus continuing the endless cycle. What a marvelous way to be one with nature and find your inner peace!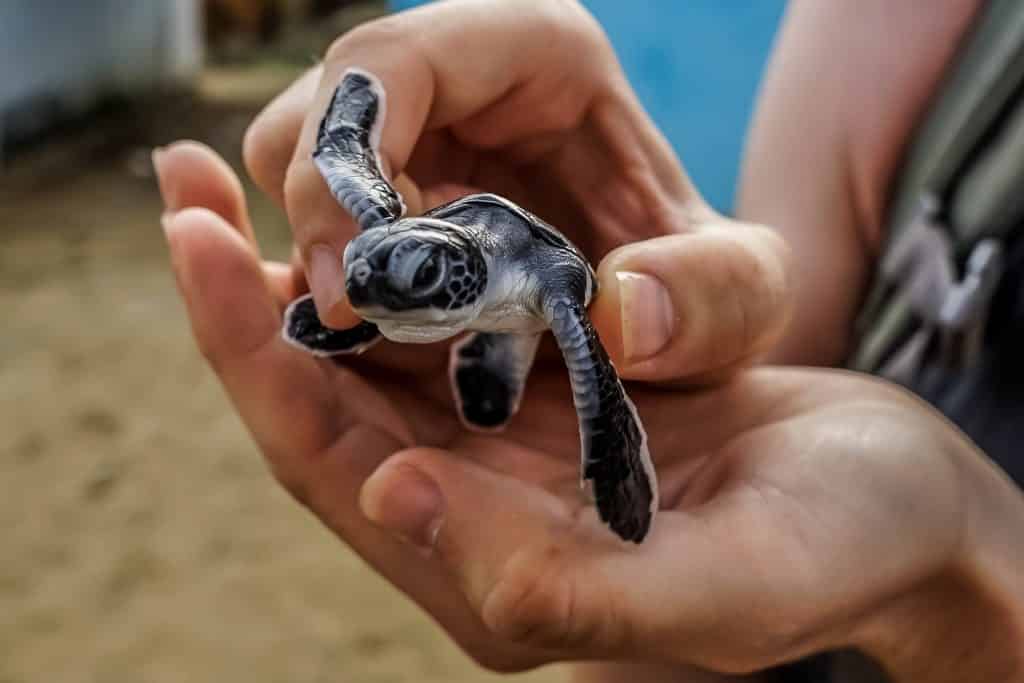 But Sukamade is not just about the beach and the turtles. Because it is located in a national park, the local fauna and flora are simply amazing. On your way to the beach, perhaps you might chance upon a naughty monkey, some deer, or local banteng. Y
ou will need to go to Komodo for Manta Rays, however…
There are even rumors about the elusive Javan tigers which have gone extinct years ago, but we have not yet had the chance to see the king of the jungle! Local cocoa and coffee plantations also provide great sceneries for you to contemplate on.
Your typical trip to the beach will eventually get dull, and you will grow tired of the repetitive watersports you play just about every year. If you want something different, something that will leave you with a lot of afterthoughts to contemplate upon long after the trip is over, then Sukamade Beach is the place to go.
This will be the place for you to find yourself amidst the unblemished and untarnished nature – and its just a bit more off-the-beaten-track than your more typical Bali adventure tours.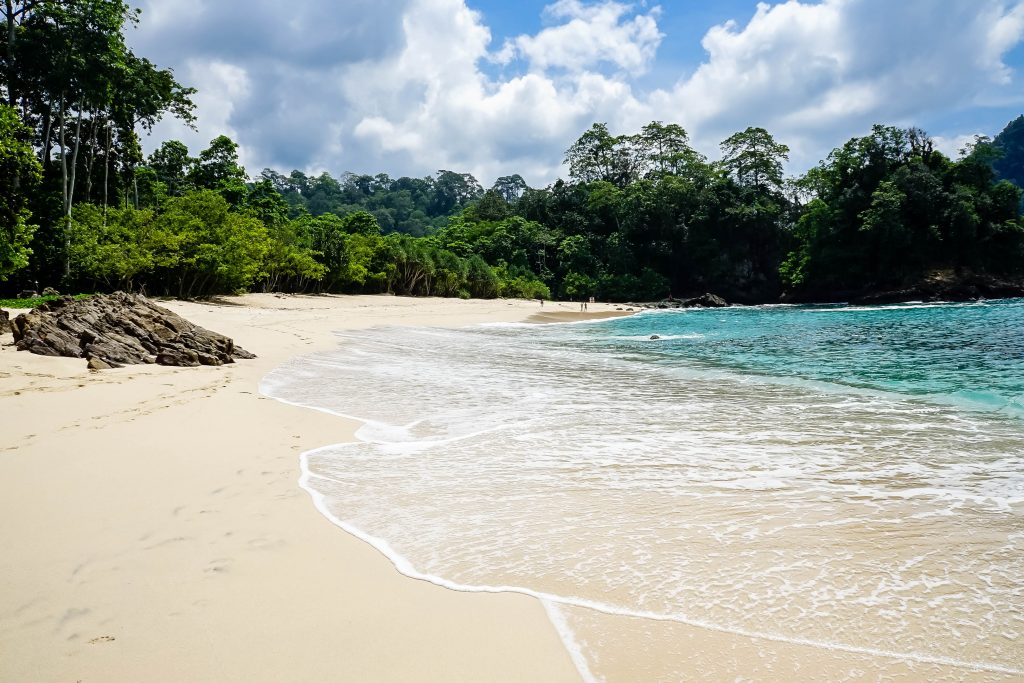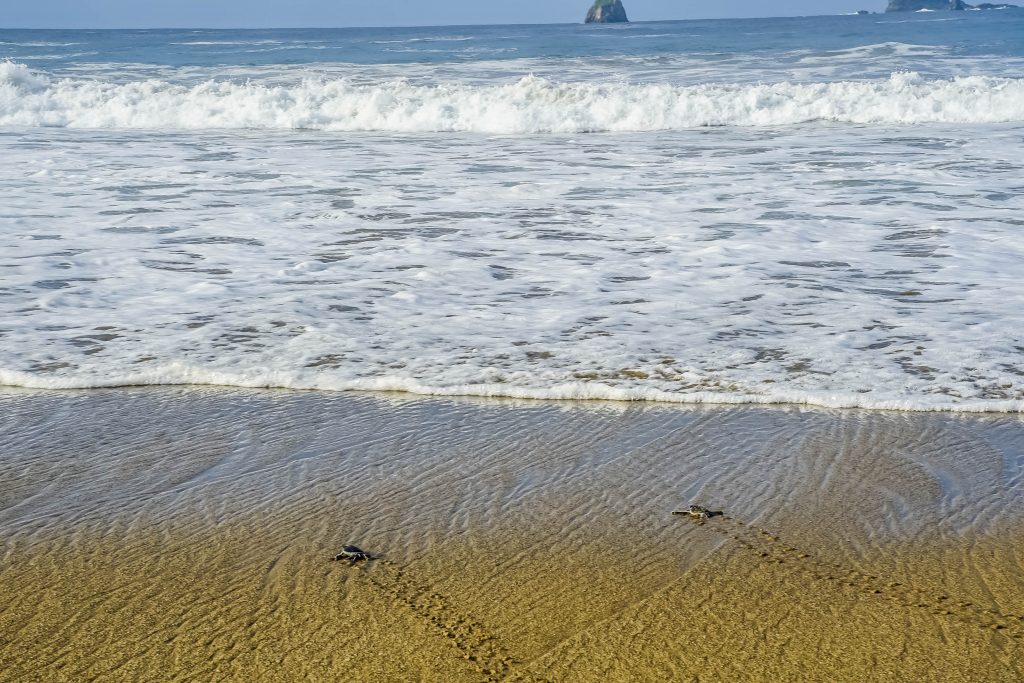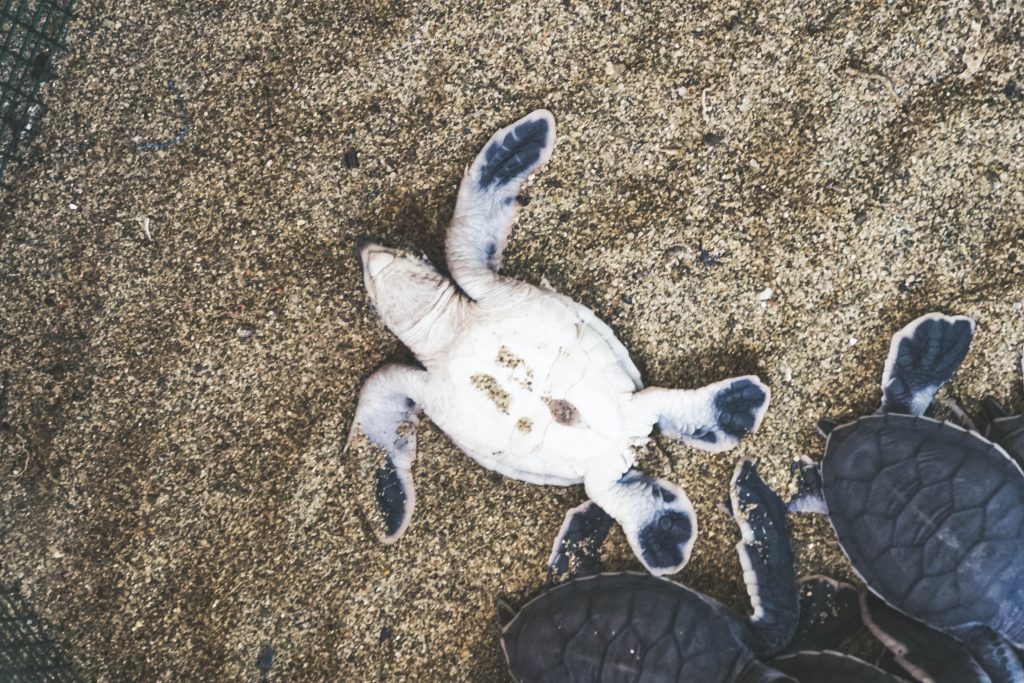 Further Things To Consider Before Any Adventure
Now you're all set and prepared to explore our big wide world, why not sort out everything else out all in one go? If necessary for your travel plans make sure you have brought proper travel insurance, protected your privacy by getting a secure VPN, compared all the top hotel booking sites to find just what you're after, reserved an unbeatable rental car price and - of course - booked the best flight deals!
Or maybe just forget it all and go for a last-minute cruise or effortless tour instead?
Many budget travelers (including me) indulge in worldwide airport lounge access, so we can experience luxury while still slumming it in economy. Naturally, we would never leave home without a more general travel guide since we couldn't possibly cover everything here!
Just add an adventurous attitude and plenty of smiles - they go a long way - and that about covers it all! Now go out, find your own path and don't forget to share your best inspiration stories with me on Facebook, Twitter, and Instagram...I'd love to hear from you!