Heading to Indonesia or Bali and looking to do something completely unique, different and out of this world!!?
Well make sure you check out the famous Ijen Blue Lava Tour with Ijen Unique who provide you will an unforgettable experience while ensuring your Ijen crater safety!
Wait did I read that right?? ….Yes, I definitely said Ijen Blue Lava!!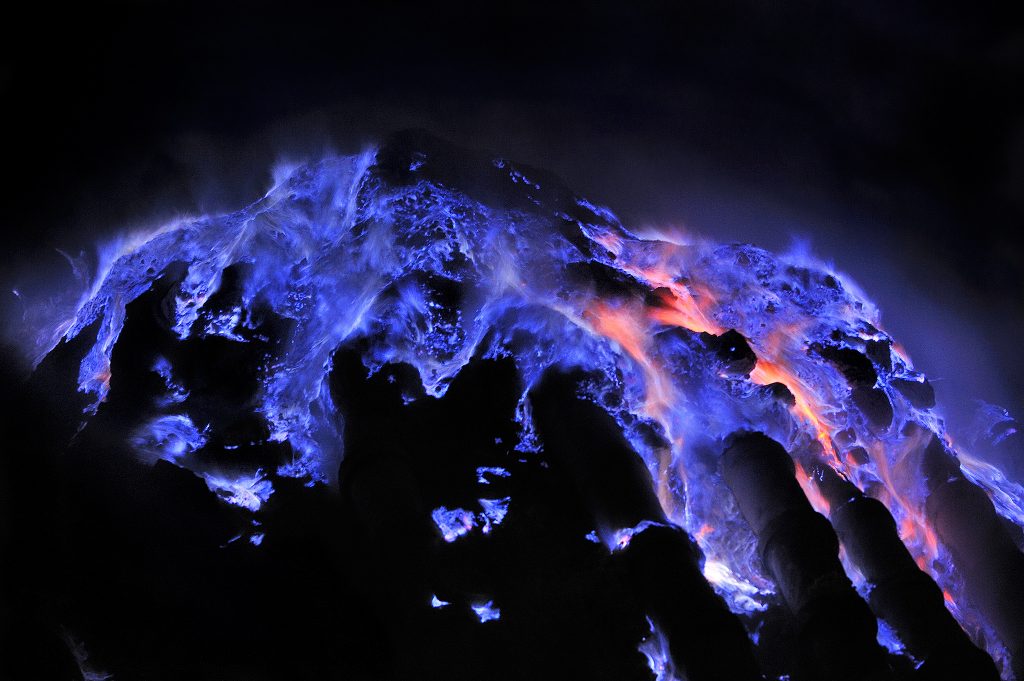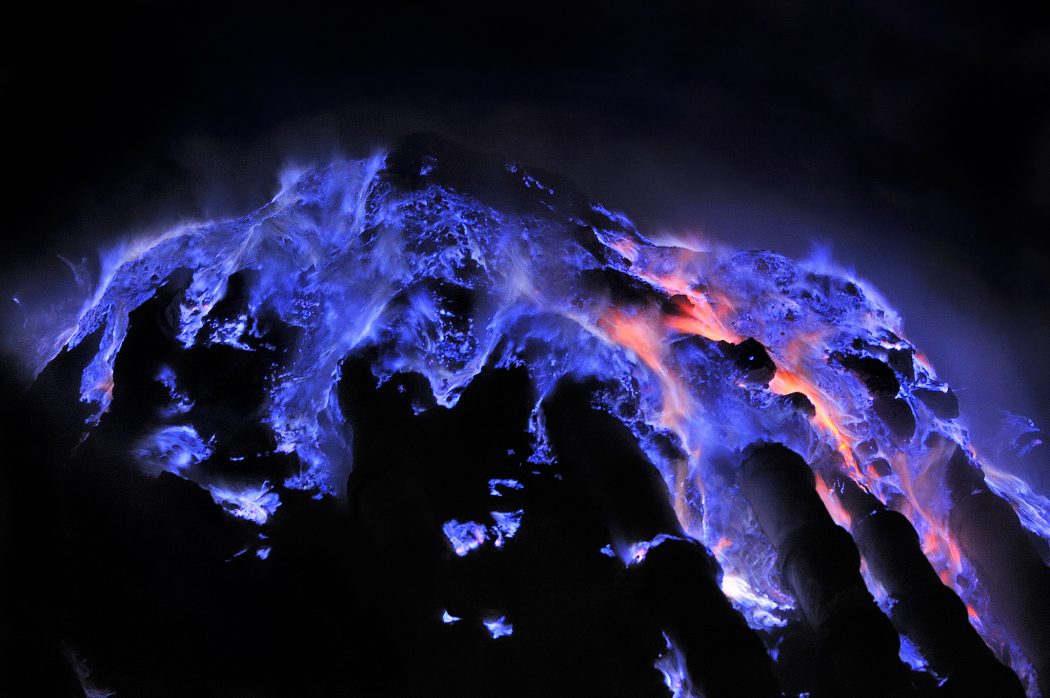 The Mystery of The Mt Ijen Blue Lava – And How To Discover It For Yourself While Staying Safe!
Well ok it's not actually Blue Lava, but Ijen is an active sulphur mine located within a volcanic crater and the escaping sulphuric gases burn a bright iridescent blue. It's absolutely phenomenal!
Located on the very eastern edge of Java [a few hours from Bali including a easy ferry crossing if you are indulging in a backpacking Bali adventure] it's crazy how un-discovered this place is.
You could think you were on a deserted planet!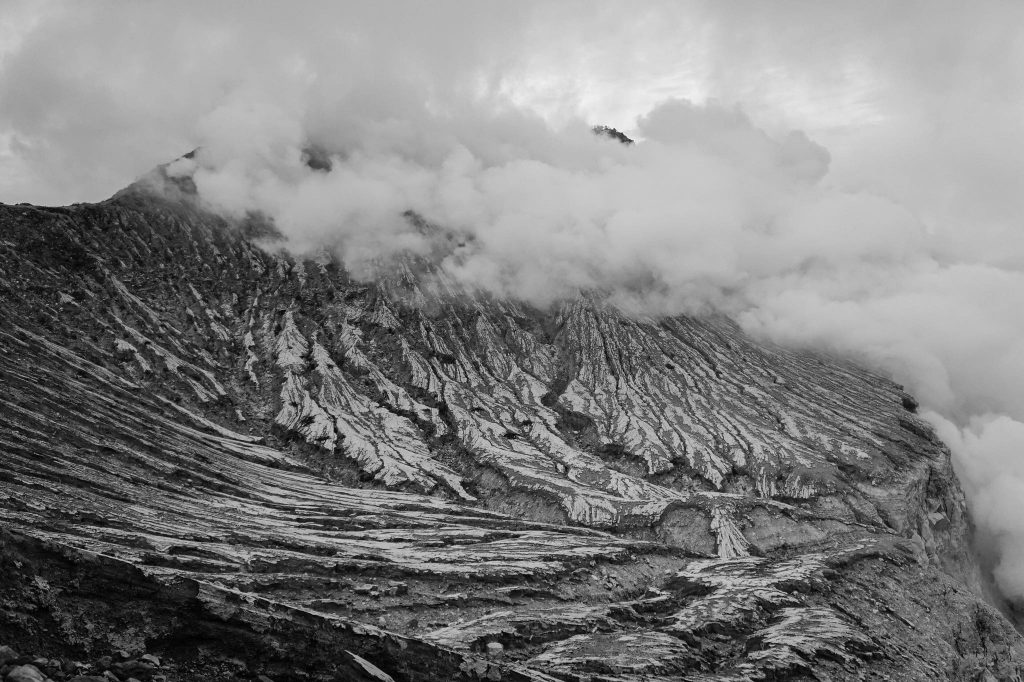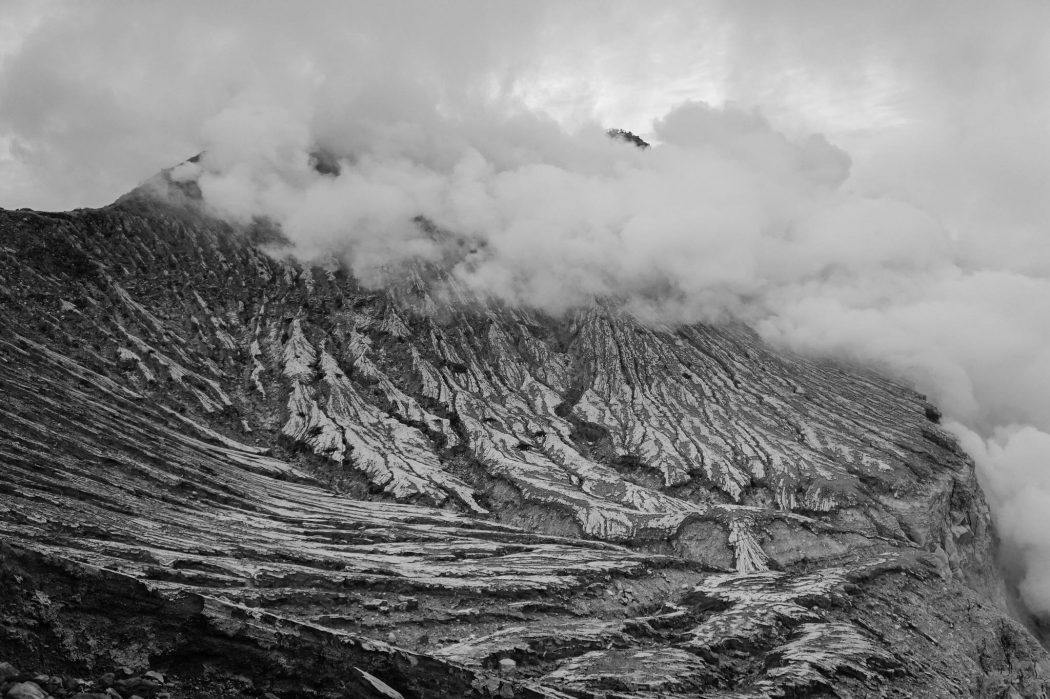 We woke up at 3am to make our ascent of the mountain aided by a 4WD. We pulled into a deserted carpark and started our climb in completely darkness.
Our torches illuminated the dark faces of miners making their way up and down carrying golden rocks for the lucrative sulphur trade. They get paid a measly $7 per load and make about three trips per day our guide tells us. $21 for 6-8 hours back breaking work??
We are told it's a highly sought after job in the community for its high pay. Not for the first time in Indonesia I am reminded how privileged I am, travelling the world. One of the miners later offers to take a photo with me, I accepted and made sure to tip him.
A little money here can really make the world of difference in a locals life!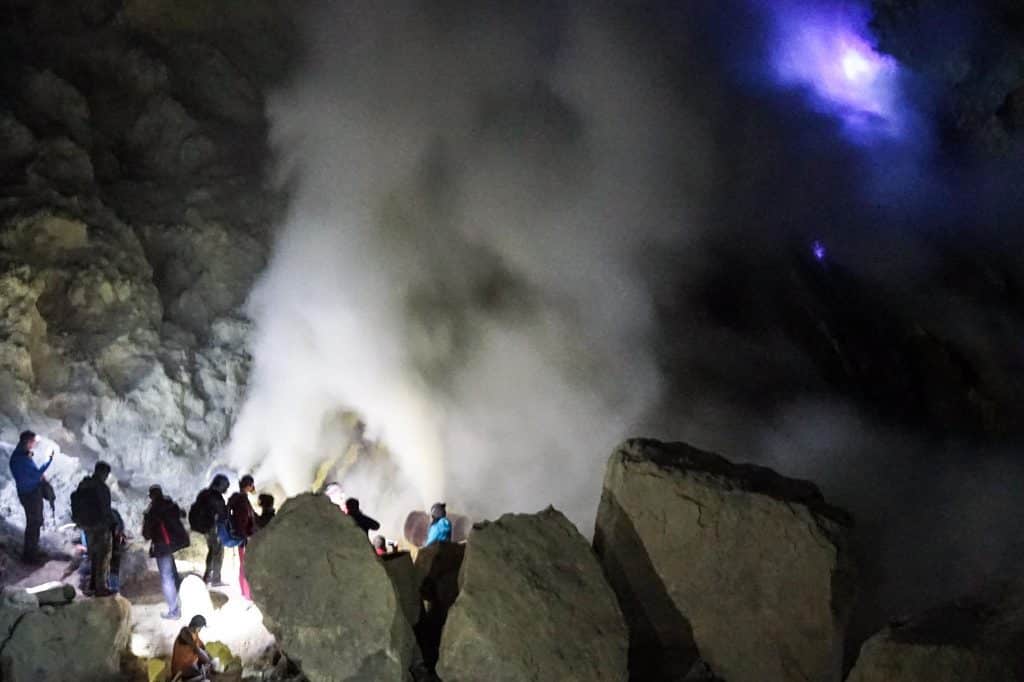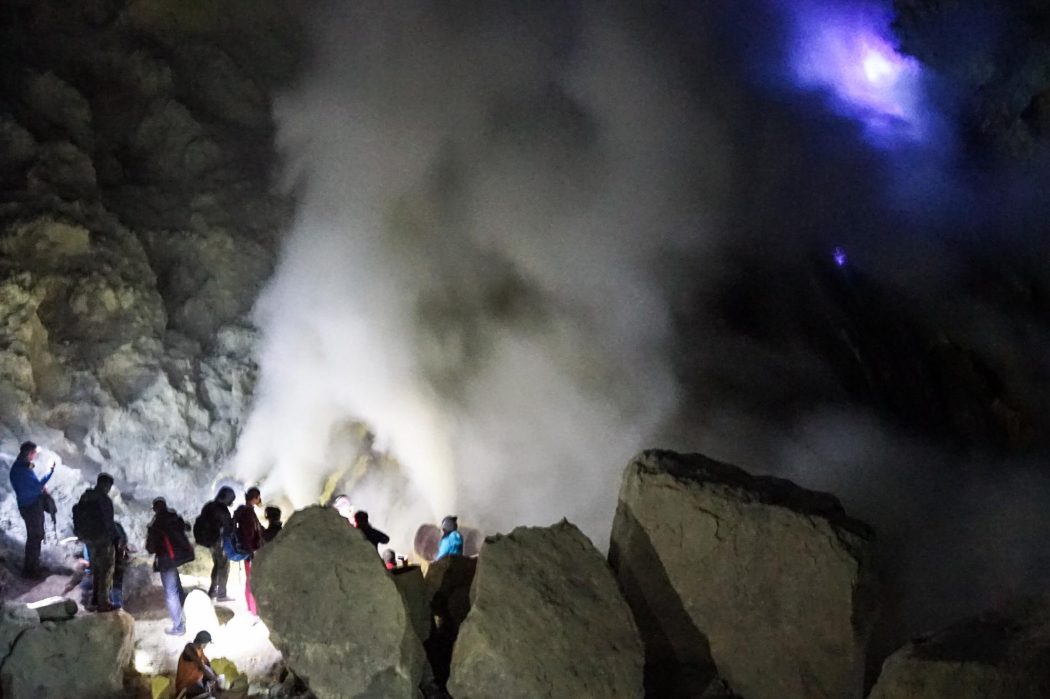 As we climb up our guide, Bastian, tell us how he is a ex-safety inspection at the mine who was forced out due to "office" politics. He knows everyone on the mountain and has a little chat with them as we puff along. Near the top he stops us and gives us all gas masks.
We don't understand why but we turn a corner and a giant gas cloud hits us. Other climbers are left choking and gasping through their jumpers, either climbing unaided or with inadequate guides.
I am so glad we chose Bastian of Ijen Unique Tours. You really, really need a professional to see the Ijen Blue Lava at its best! It's only a matter of time until someone gets seriously injured here sadly! But with the right guide you will be 100% fine!
---
If you like reading about Ijen Blue Fire you might also like:
---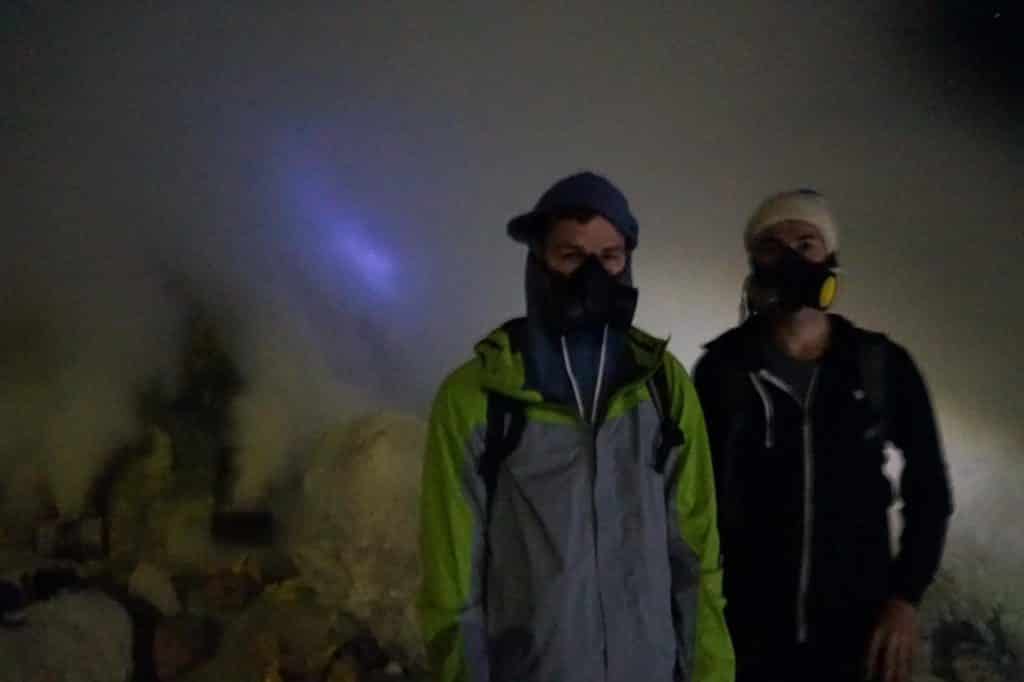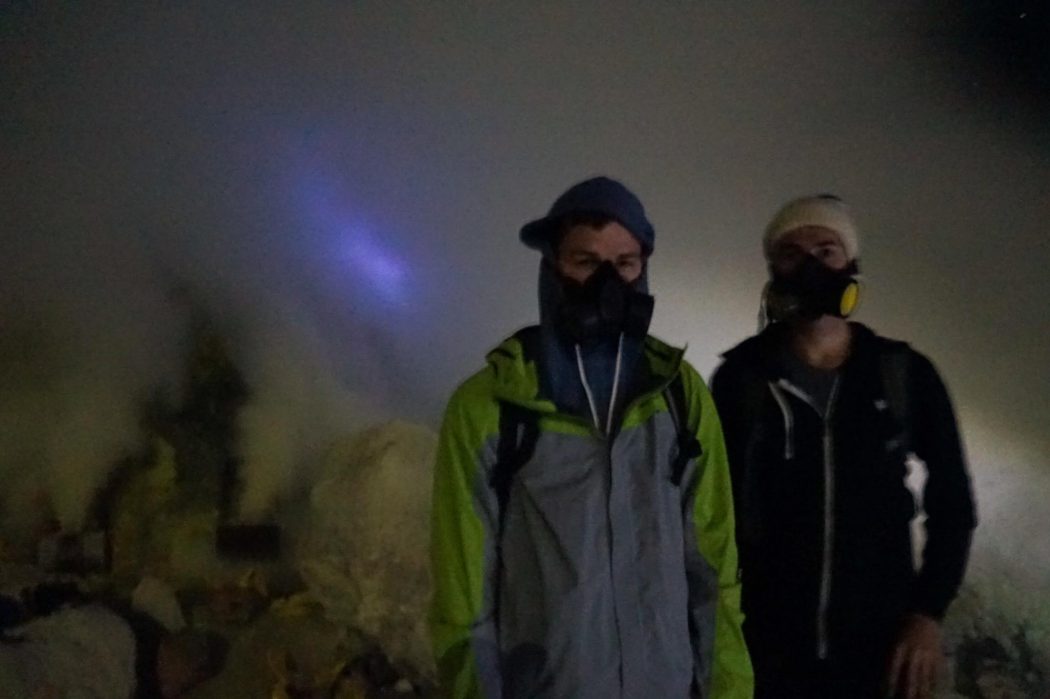 We reach the summit and head down into the crater. It's still pitch black except for the flicking of torchlights like fireflies leading a trail down. We round a corner and arrive deep within the crater. I can make our a faint blue flicker coming from a vent and then suddenly it erupts.
A huge blue flame lights up the night, it's magical and glorious. There are gasps all around.
I've never seen anything like it and can only imagine how ancient people must have felt. Perhaps they felt this was a sign from God, a glorious message reminding us of the power of nature and the beauty of our planet.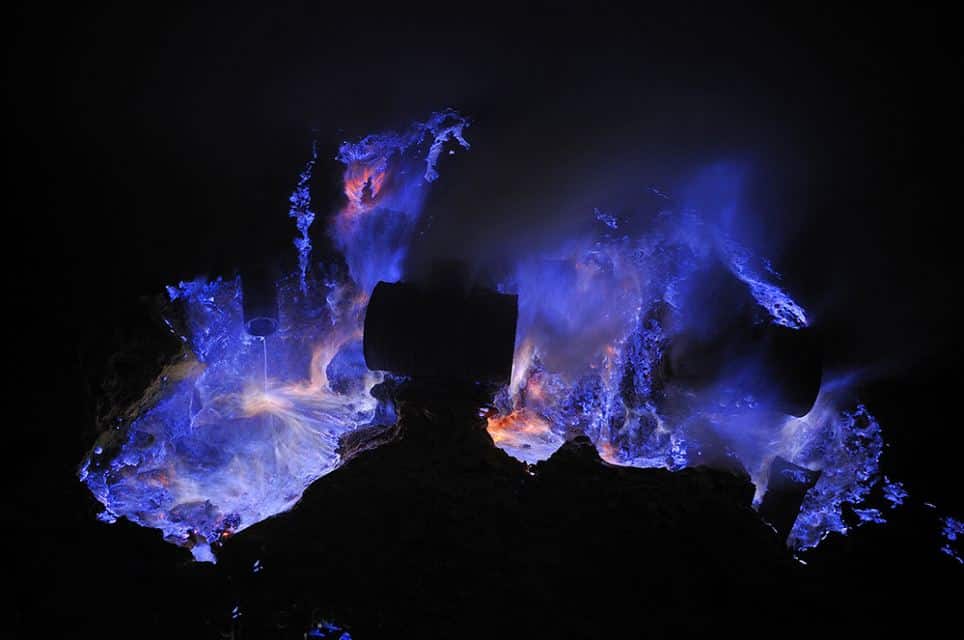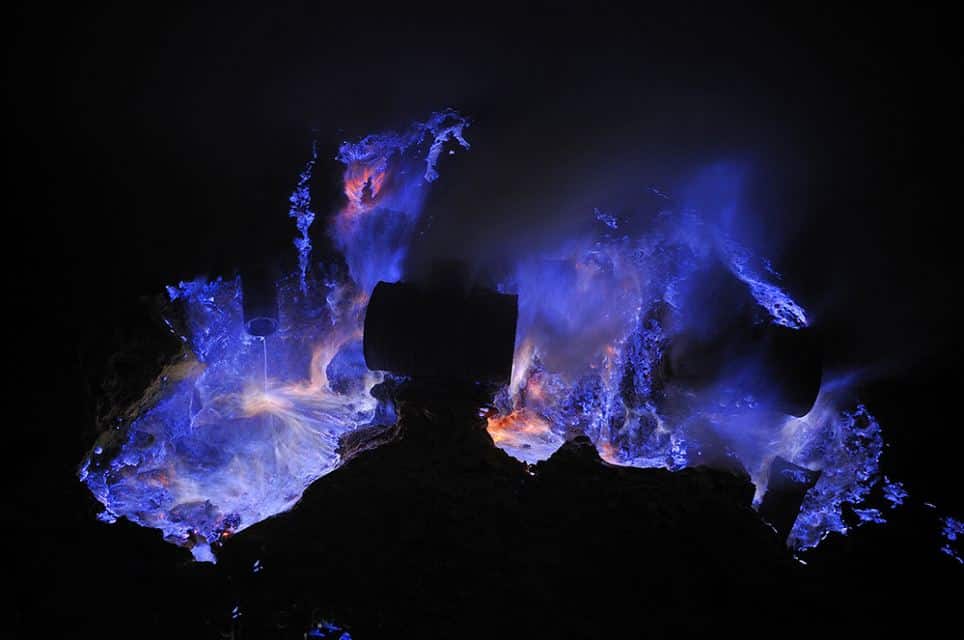 And what a beautiful planet it is! – Ijen blue lava, there really is nothing like it!
The blue flame begins to flicker and die, but a new one pops up and it's only meters away. This one is surrounded in smoke and it's easy to believe it's blue lava oozing up from the planets core. It's seems the vent locations are known but still, it's chaotic and life affirming.
To be in the middle of an active volcano, in complete darkness, watching blue fire light up the night as the ground could erupt beneath you at any moment. Well maybe not any moment, but it's a nice thought!
But I could see how you might think its erupting as the sun rises and all is revealed!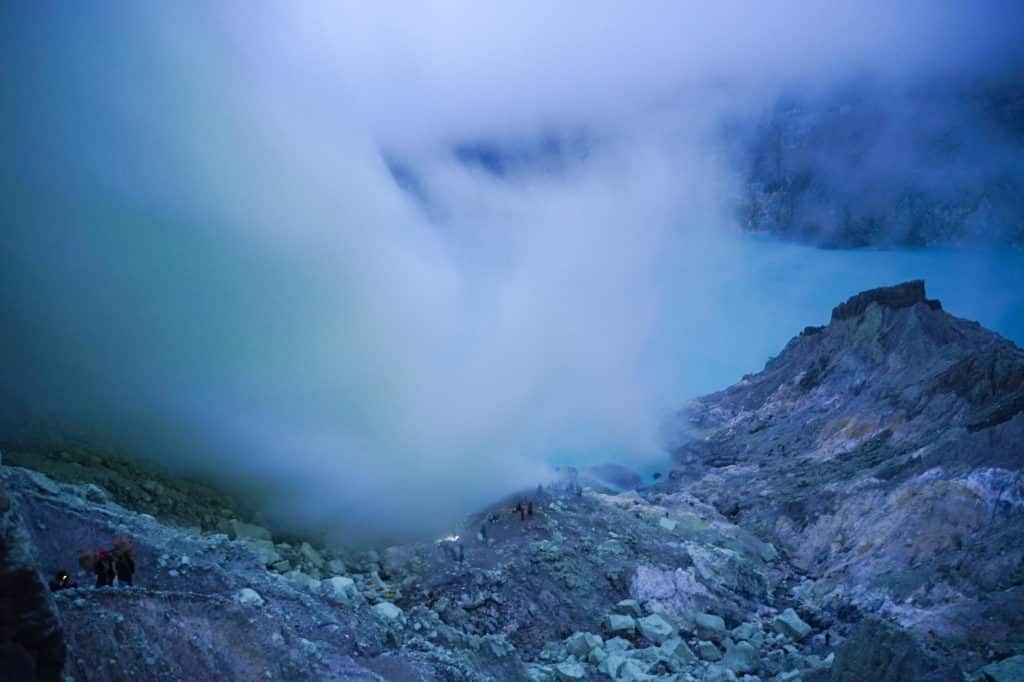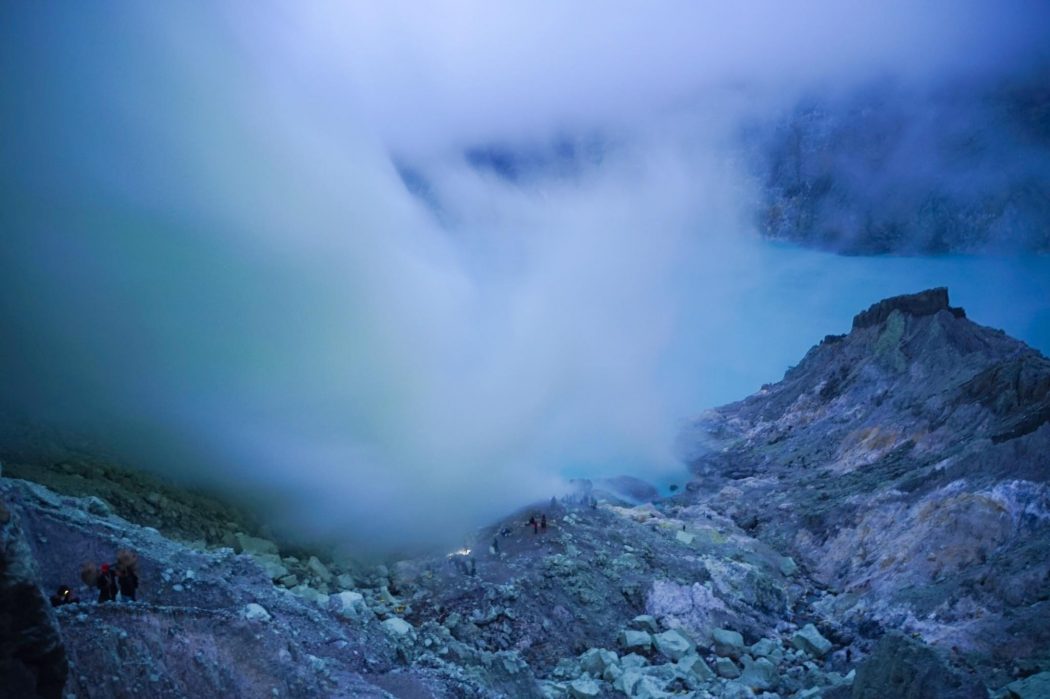 As as sunrises and the fires light fades we climb back up the crater. The glory of where we are comes into full light and I am amazed even more. Ijen Blue Lava maybe the star here but the natural landscape is a close second. I
f your in Bali check it out and be sure to contact Ijen Unique Tours for amazing professional service and to ensure your Ijen crater safety!
Further Things To Consider Before Any Adventure
Now you're all set and prepared to explore our big wide world, why not sort out everything else out all in one go? If necessary for your travel plans make sure you have brought proper travel insurance, protected your privacy by getting a secure VPN, compared all the top hotel booking sites to find just what you're after, reserved an unbeatable rental car price and - of course - booked the best flight deals!
Or maybe just forget it all and go for a last-minute cruise or effortless tour instead?
Many budget travelers (including me) indulge in worldwide airport lounge access, so we can experience luxury while still slumming it in economy. Naturally, we would never leave home without a more general travel guide since we couldn't possibly cover everything here!
Just add an adventurous attitude and plenty of smiles - they go a long way - and that about covers it all! Now go out, find your own path and don't forget to share your best inspiration stories with me on Facebook, Twitter, and Instagram...I'd love to hear from you!