If you love the majestic beauty of winter, you need to add the Harbin International Ice and Snow Sculpture Festival to your bucket list right away.
This is the biggest snow and ice festival in the world, with mind-blowing sculptures that you can't find anywhere else. Held in the Chinese city of Harbin, this festival draws people from around the world. There's a unique theme each year, which adds even more excitement to the proceedings.
Here's why you need to make the trip, what to expect, and some helpful travel tips so you can make the most of the festival.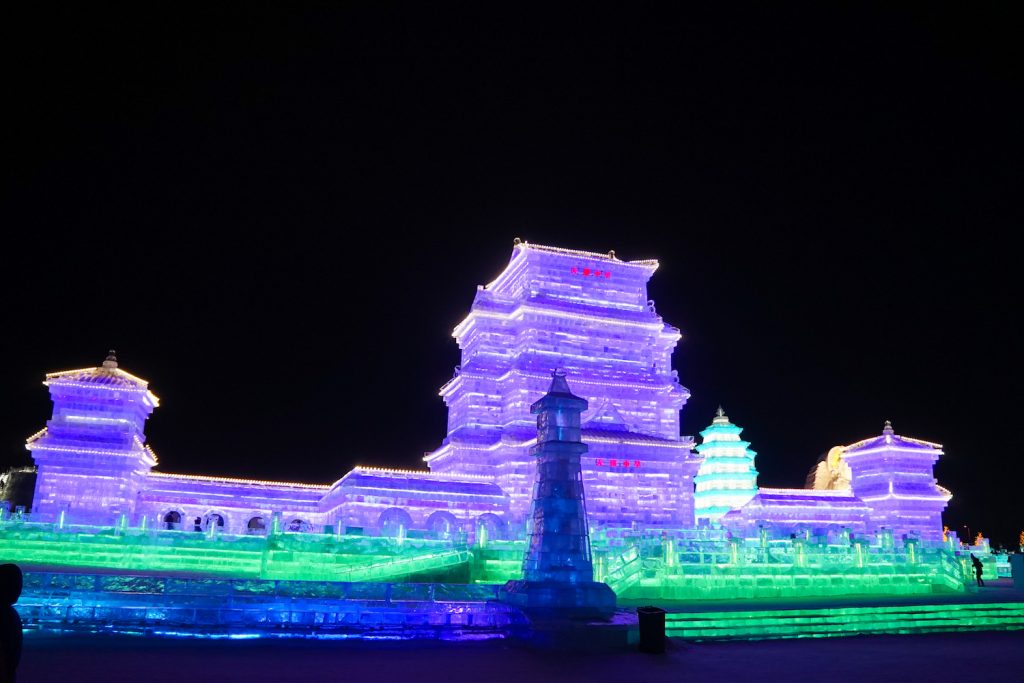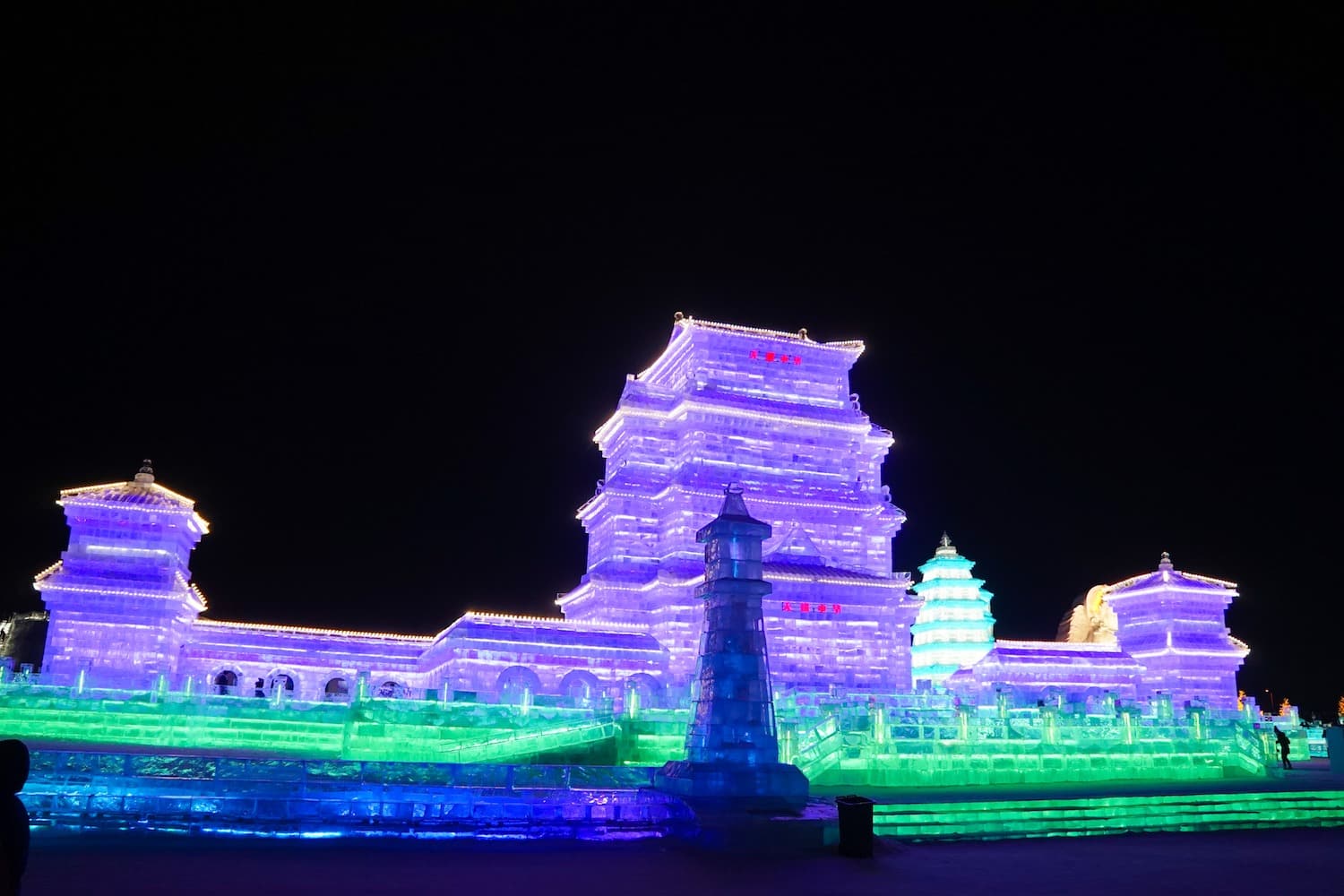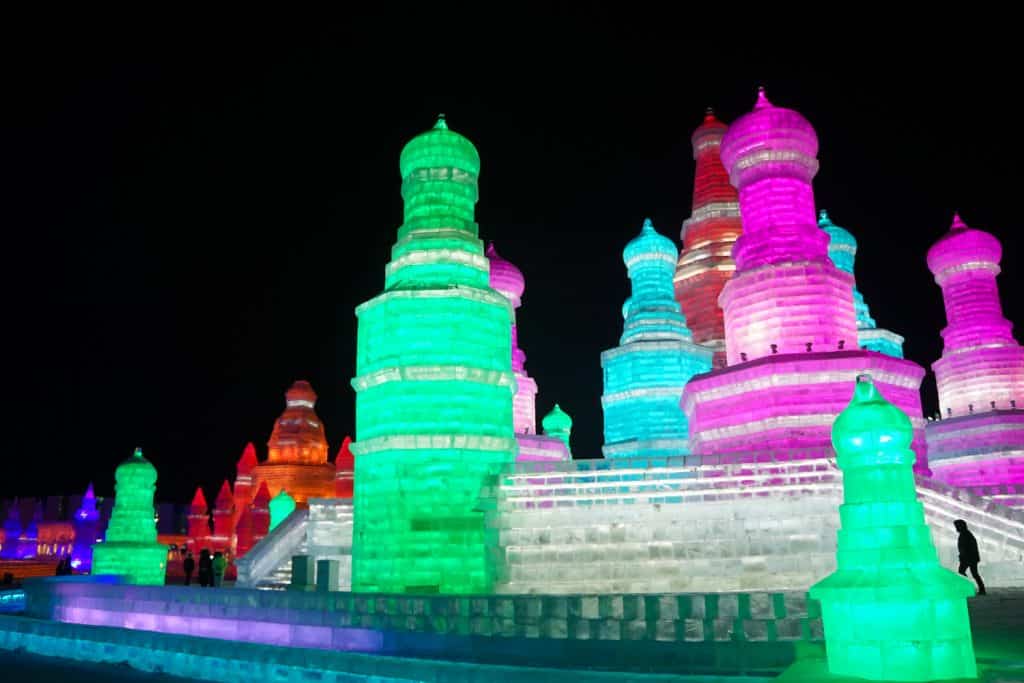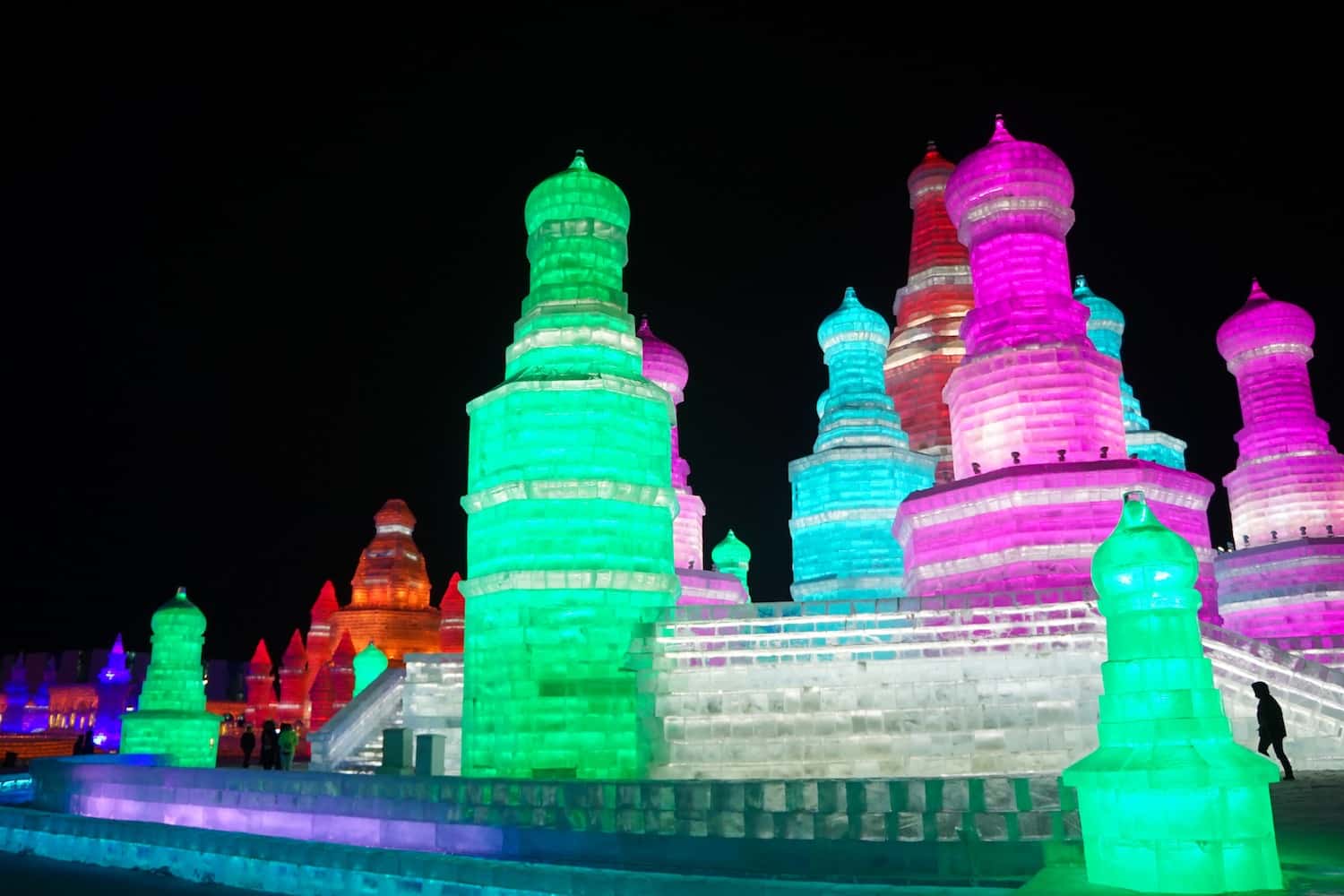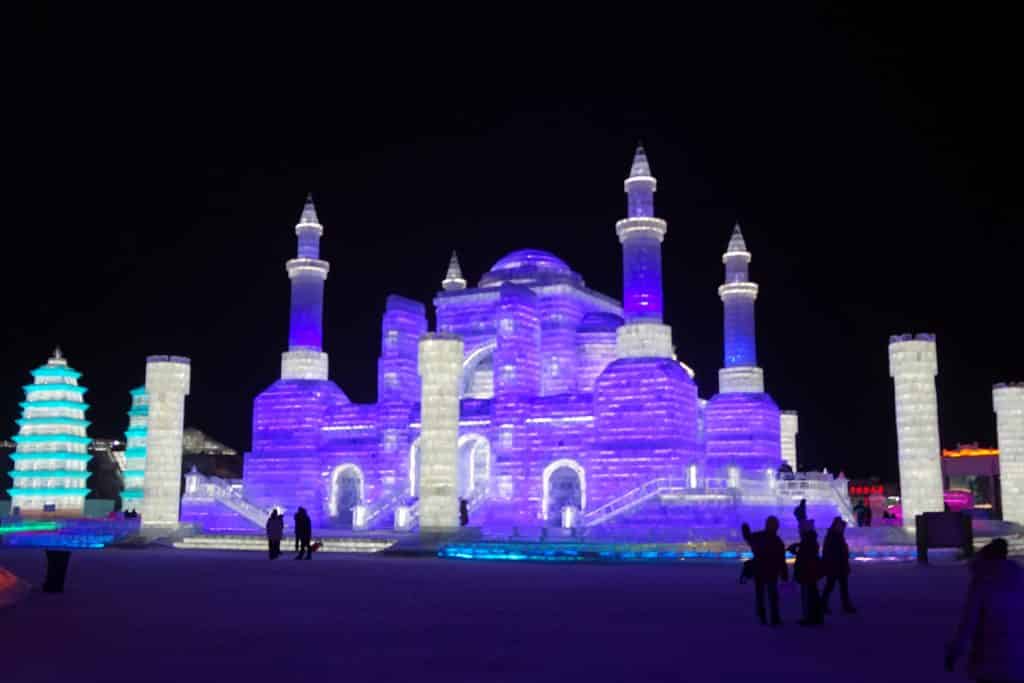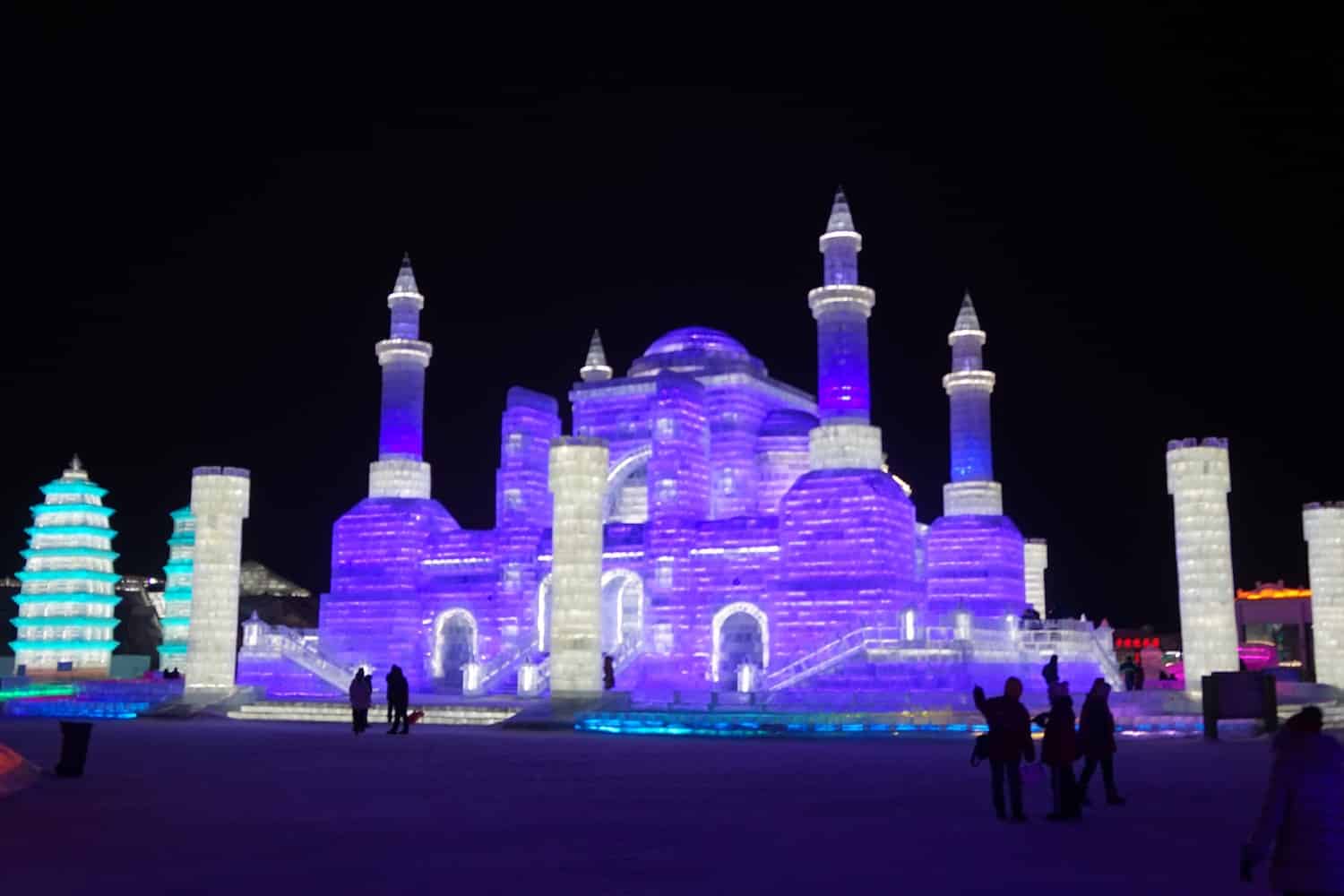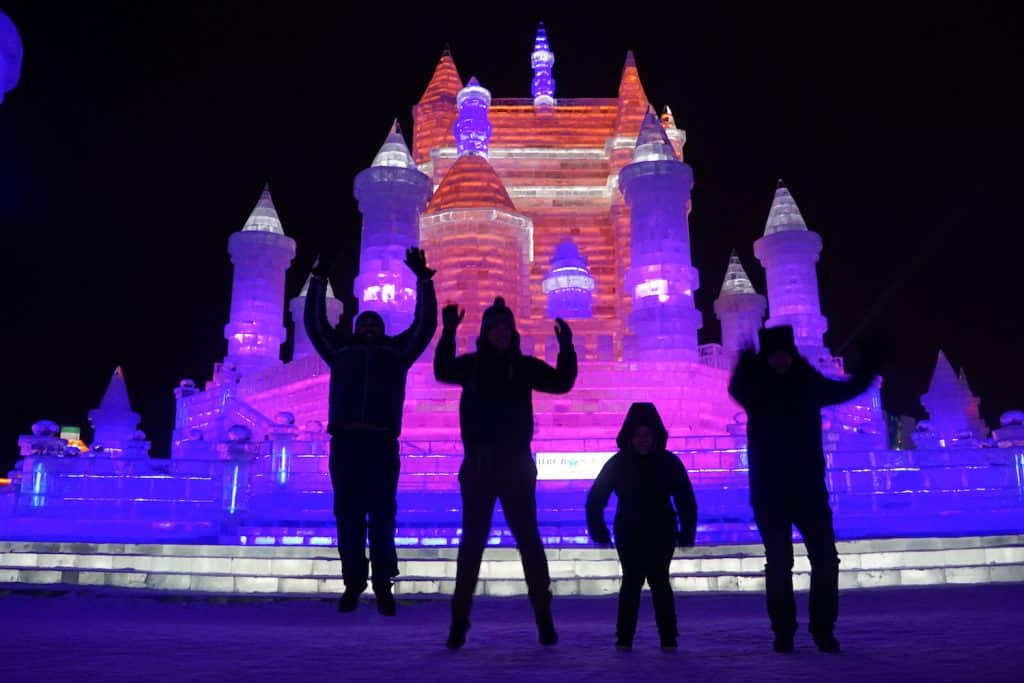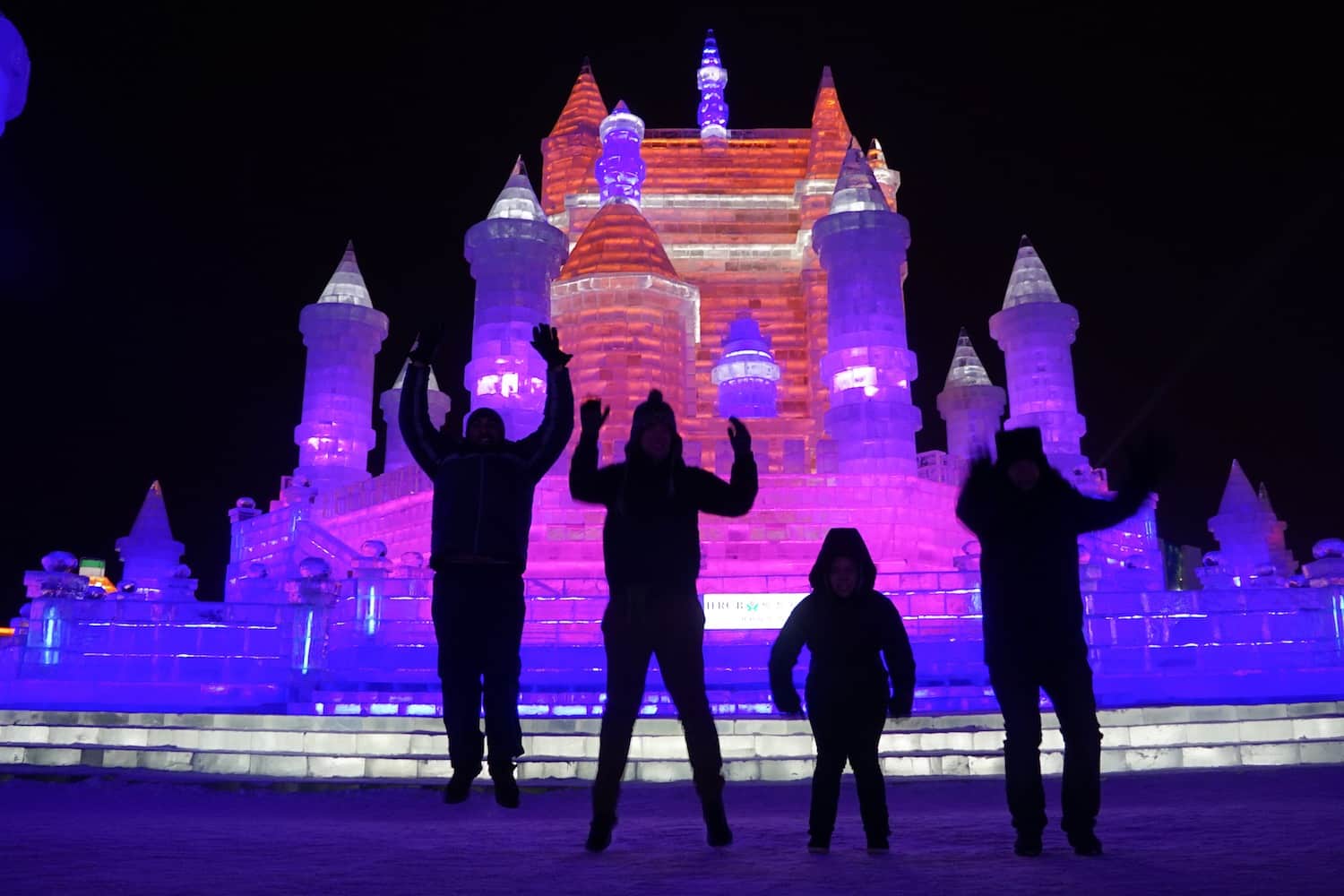 Why You Should Add The Harbin Ice and Snow Festival to Your Bucket List
Harbin Ice Festival Stats
The festival typically runs from January 5th to February 5th each year, so you have plenty of time to make the trip. The festival this year covers over 600,000 square meters of space, and there are more than 100 landmarks to explore. The festival draws 10 to 15 million visitors each year over the course of the month.
Many of the attractions are made with ice and snow pulled from the Songhua River close by. Entrance to the Harbin Ice and Snow World, which is the main attraction of the festival, costs RMB330 which is about $48 US. There are also many free activities located around town that you can explore through the entirety of January and February.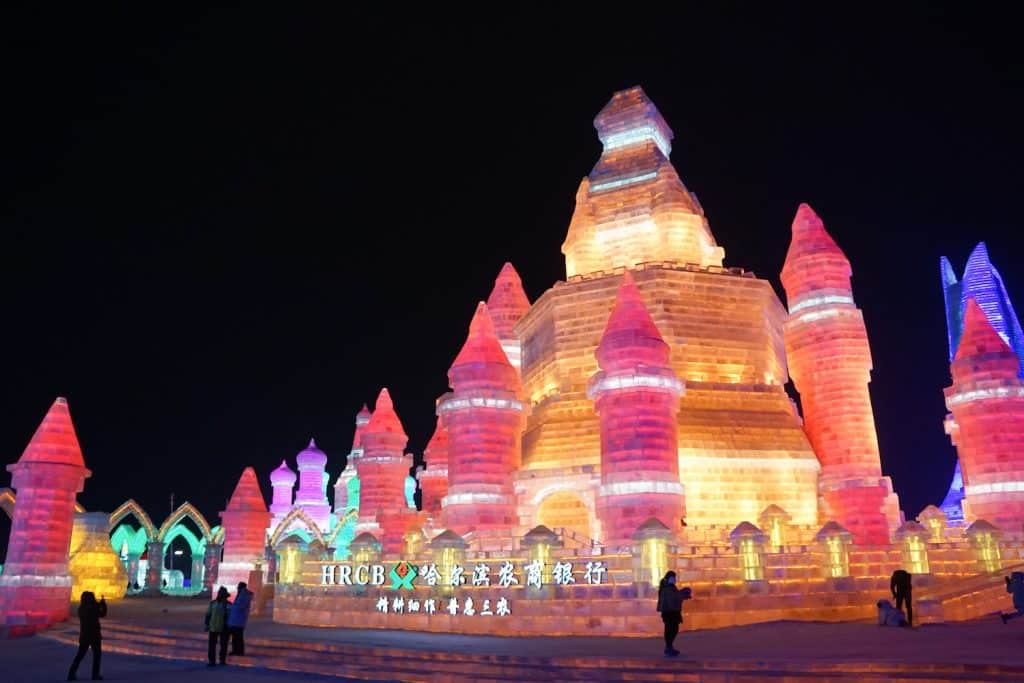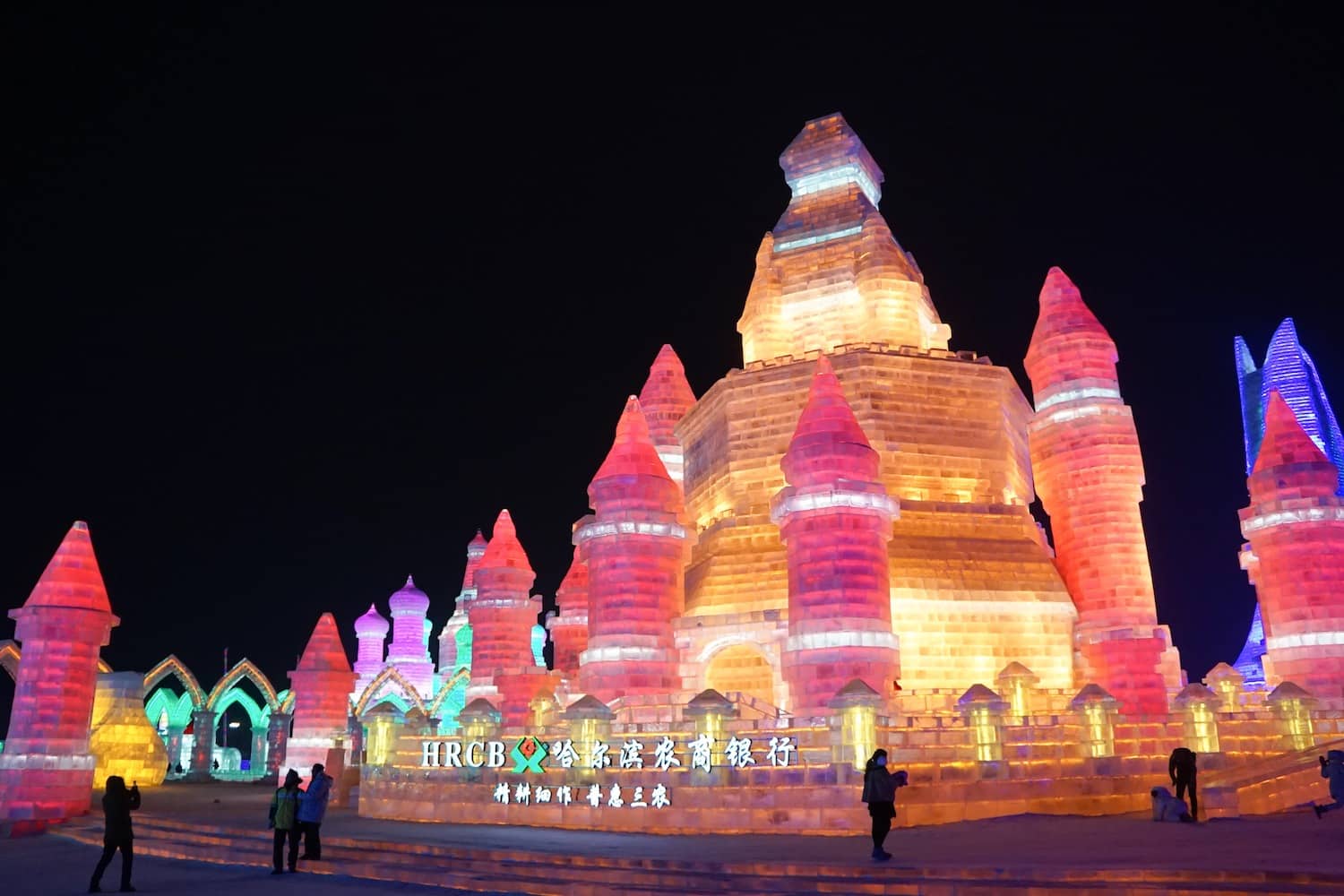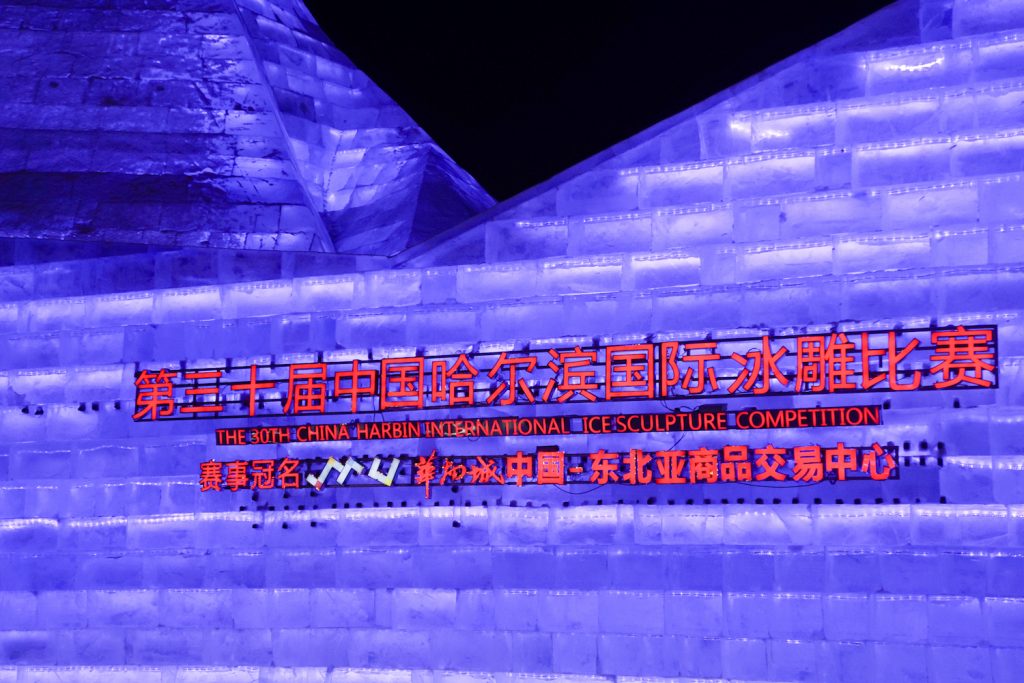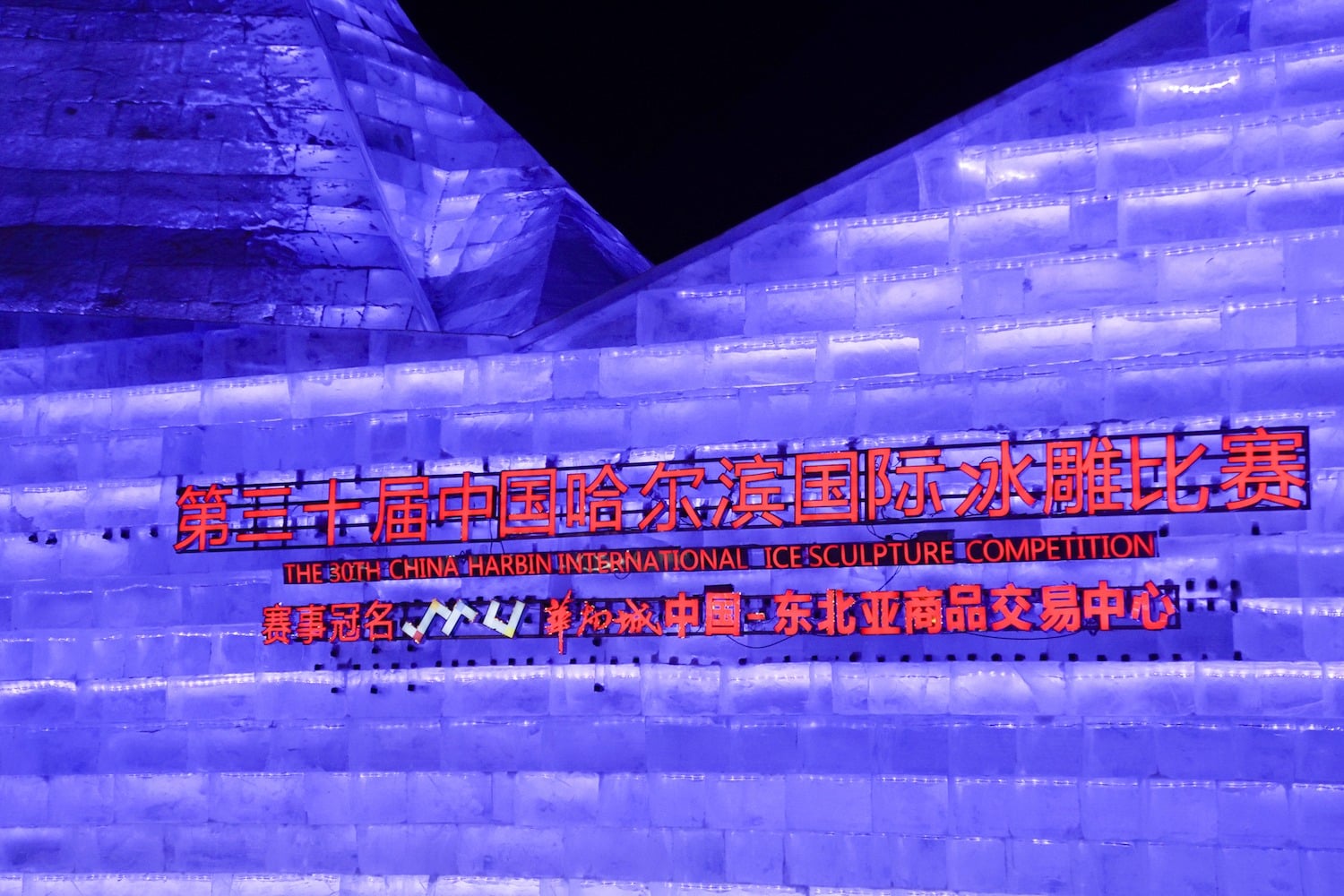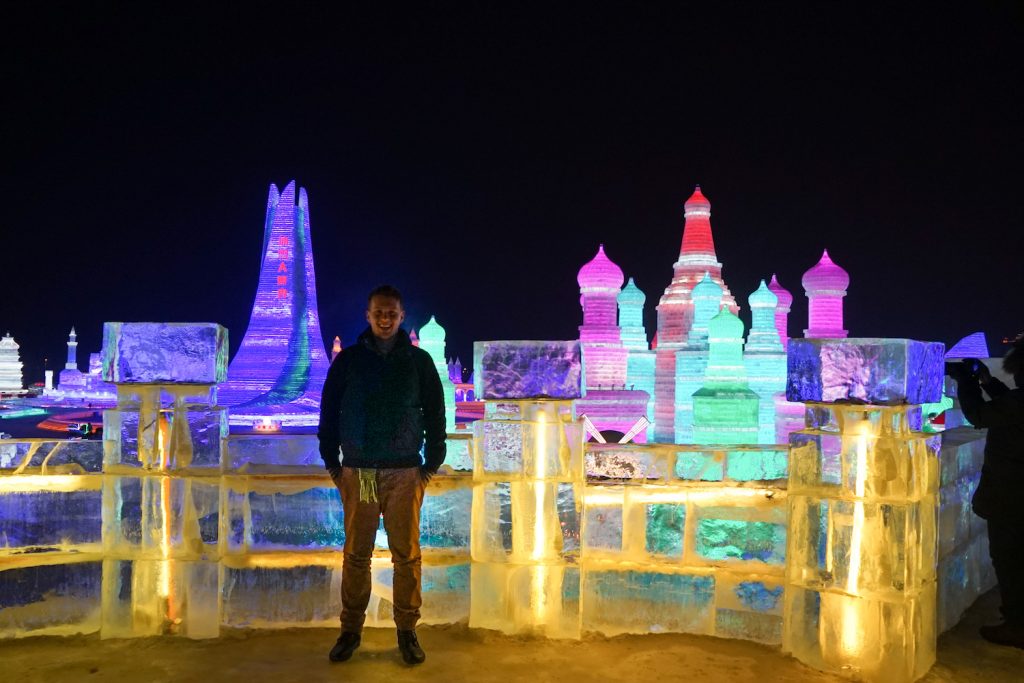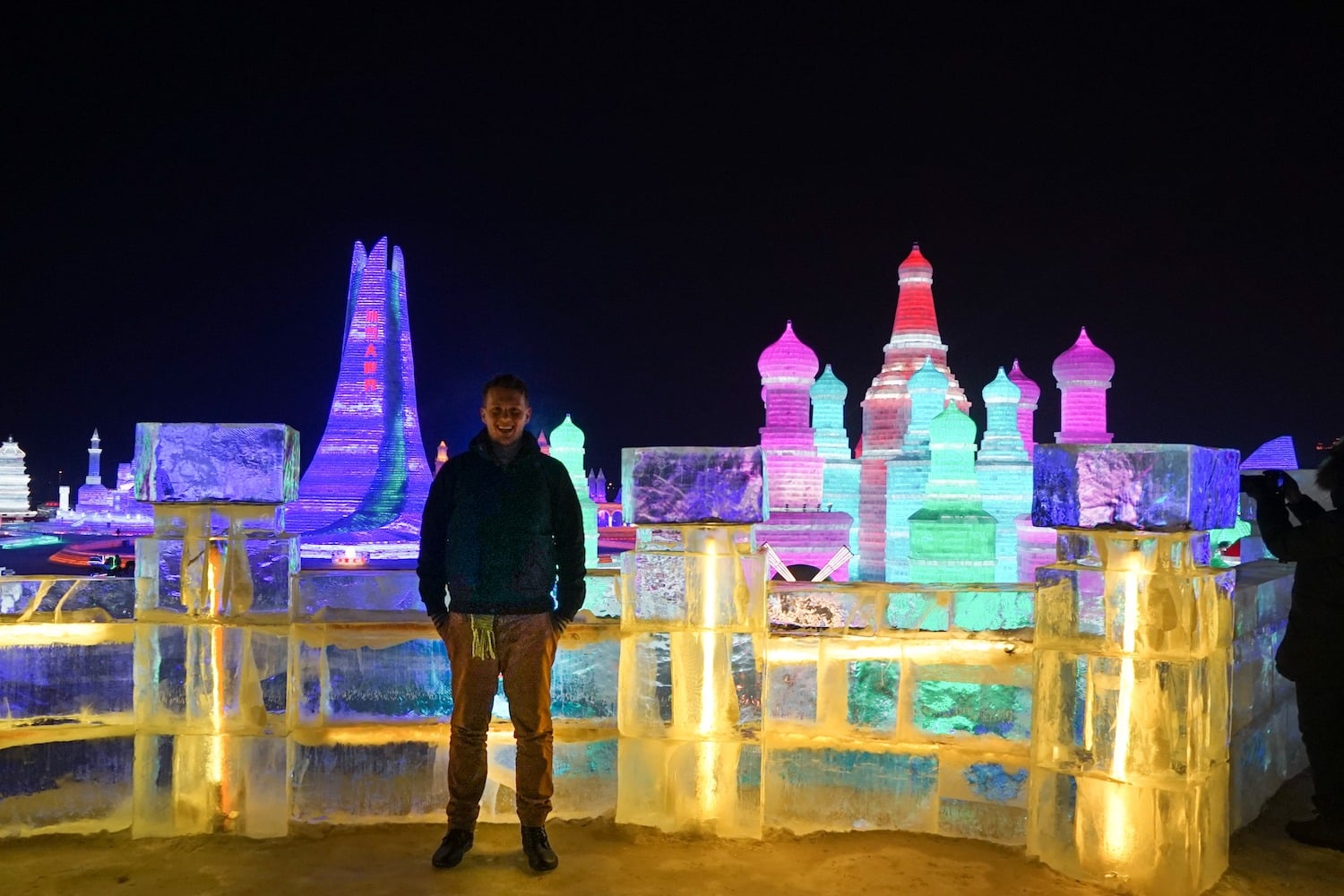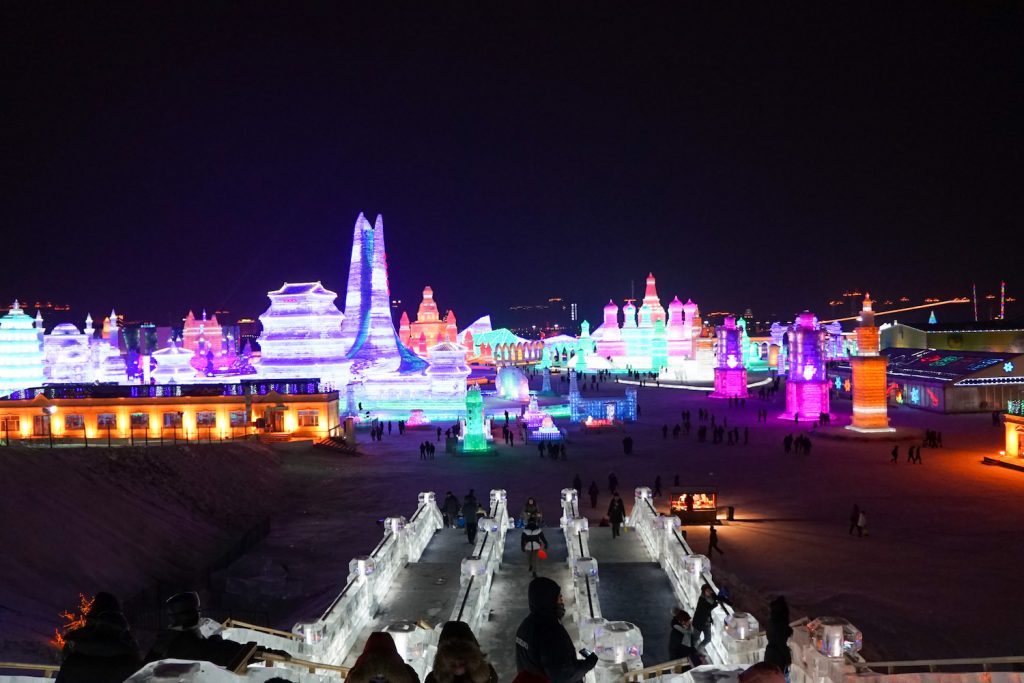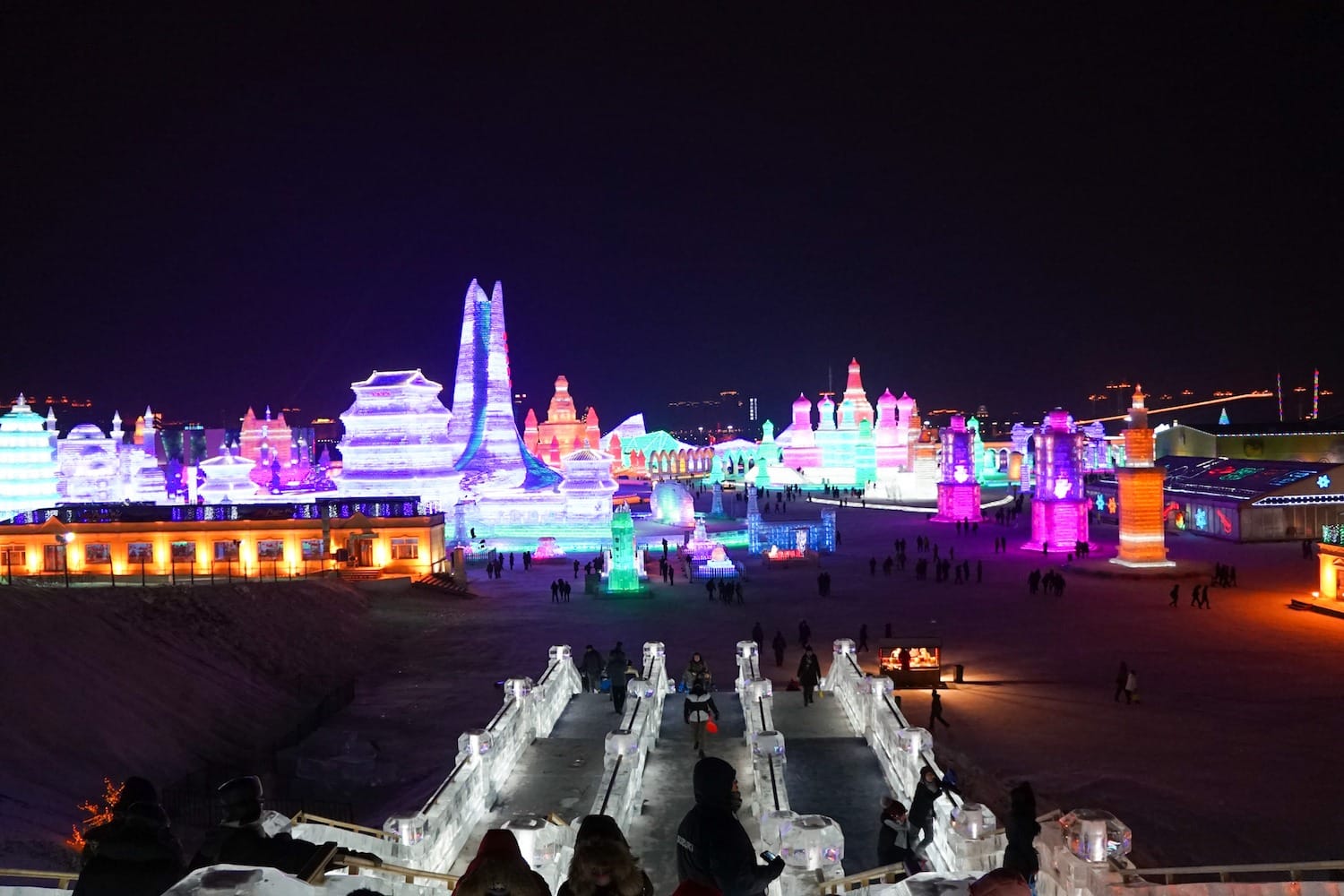 History Of The Harbin International Ice And Snow Sculpture Festival
This festival was first celebrated in 1985, and over the years has risen to become one of the biggest ice and snow festivals in the world. The initial inspiration for the festival was the area's traditional lanterns, which were carved out of ice and used candles for illumination.
Sculptures from this festival have been cited in the Guinness Book of World Records as some of the largest in the world over the years. The size of the festival has brought global attention to Harbin and draws people from many countries.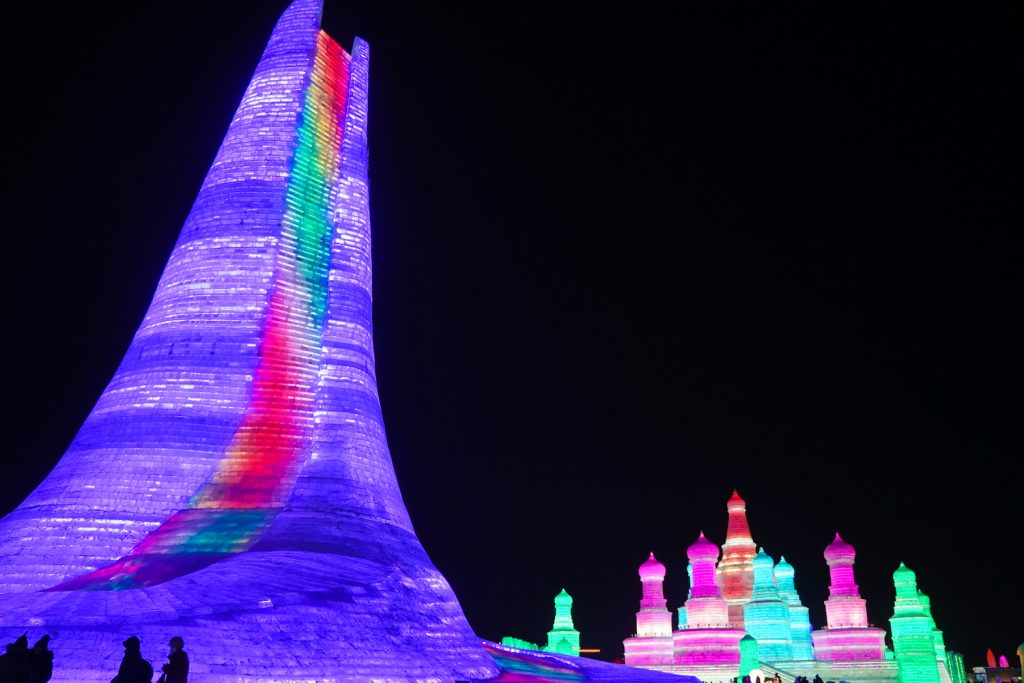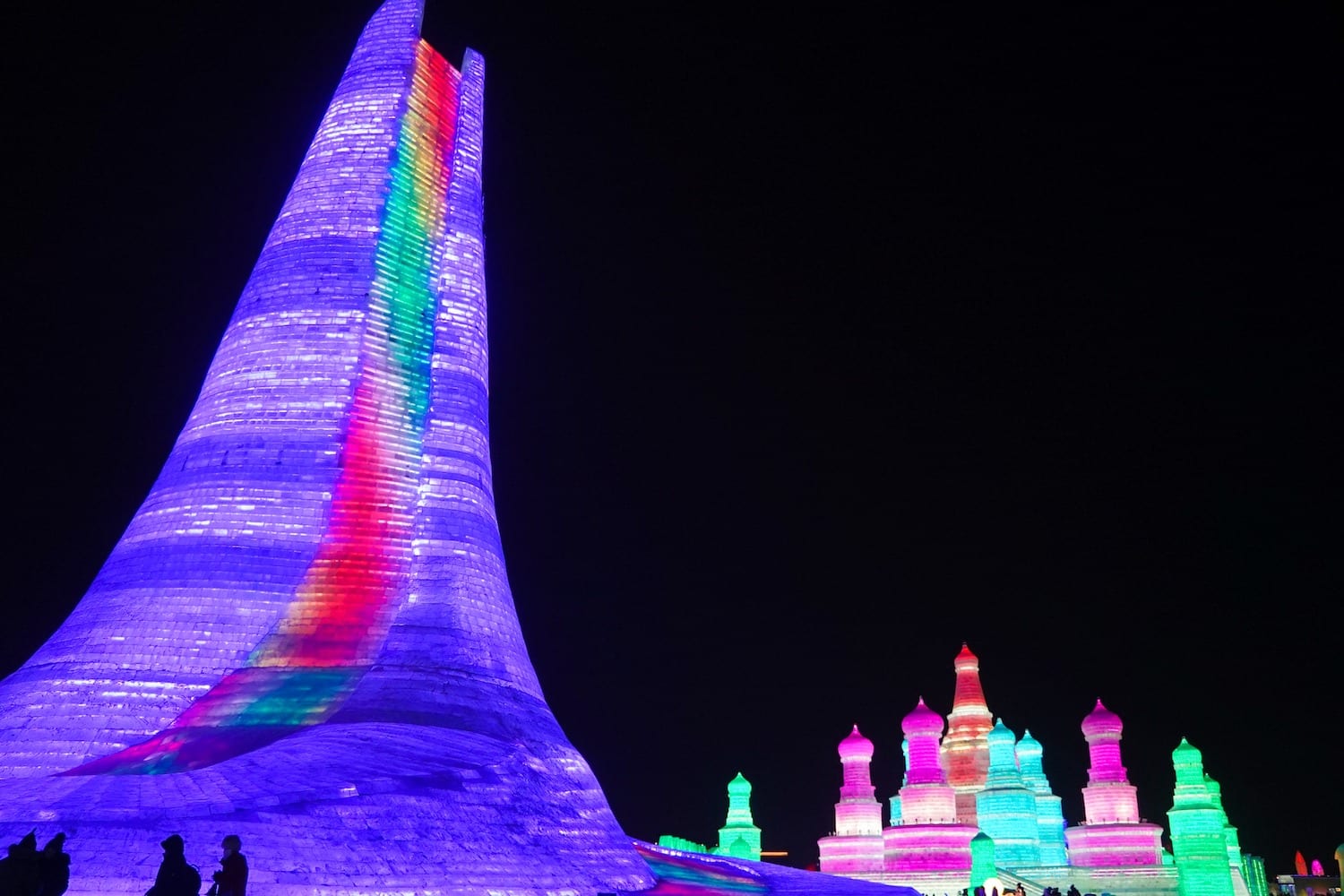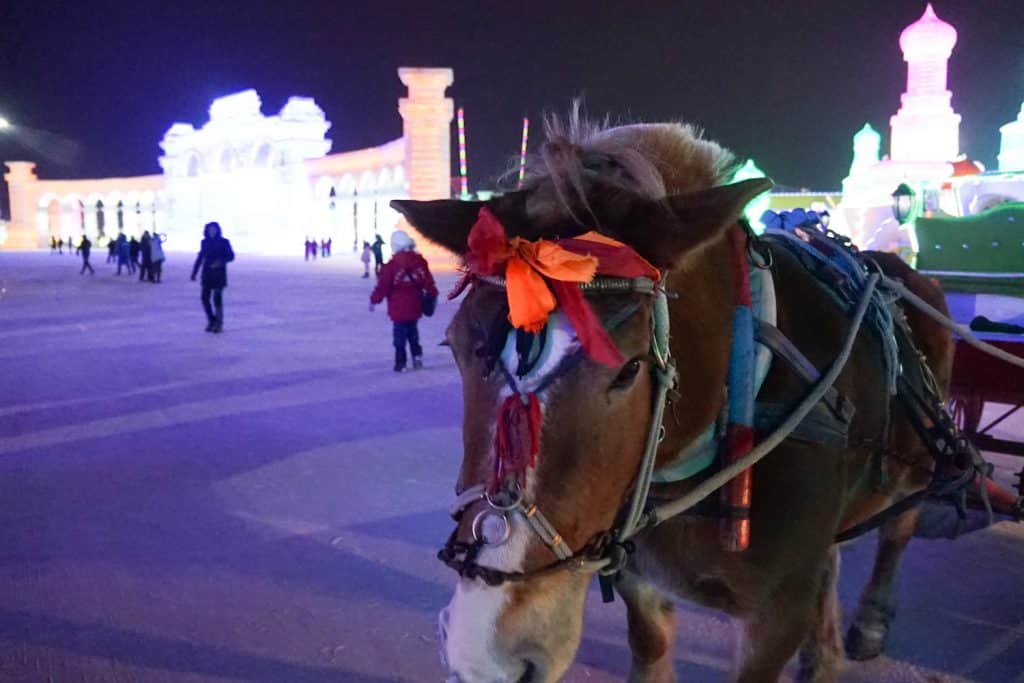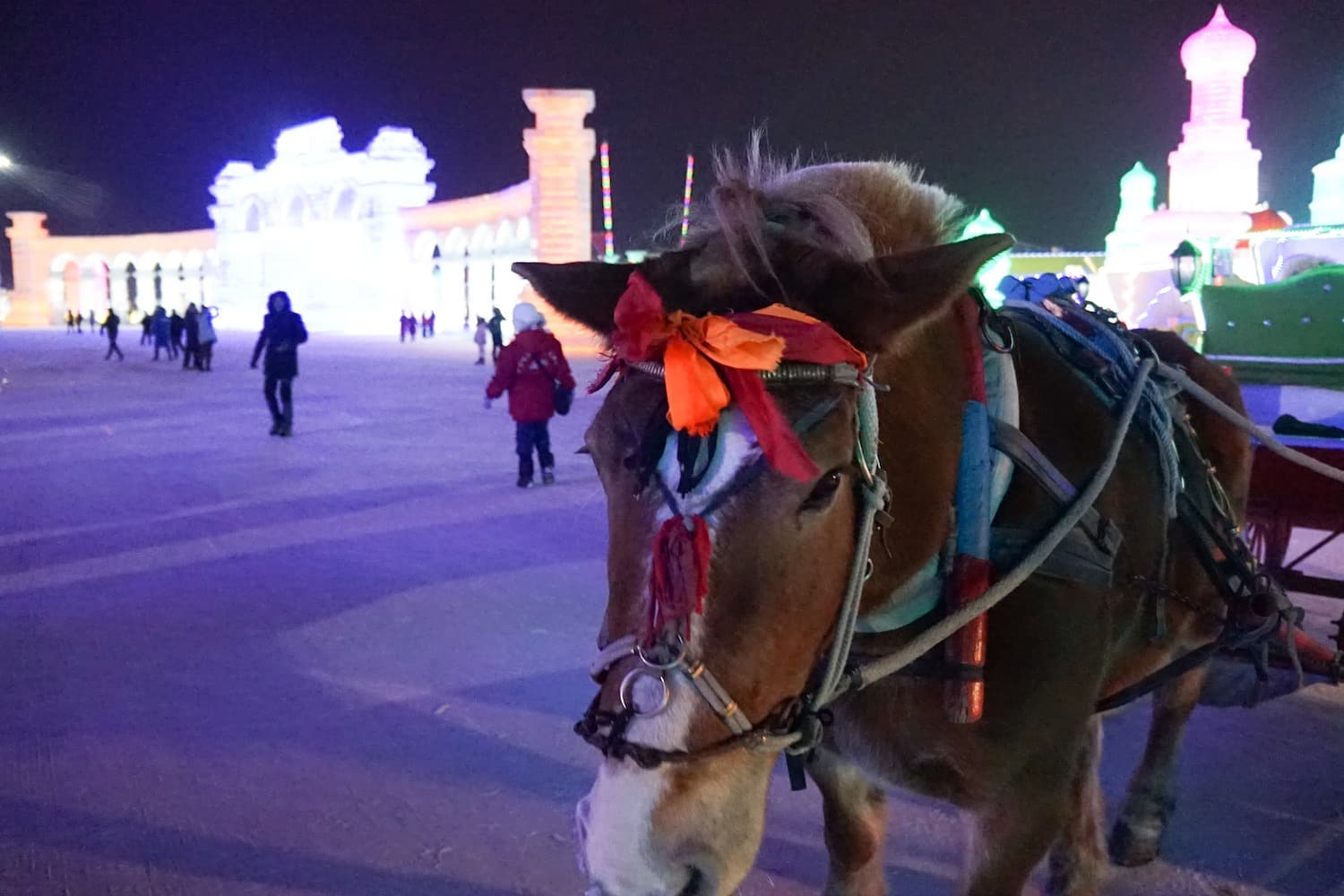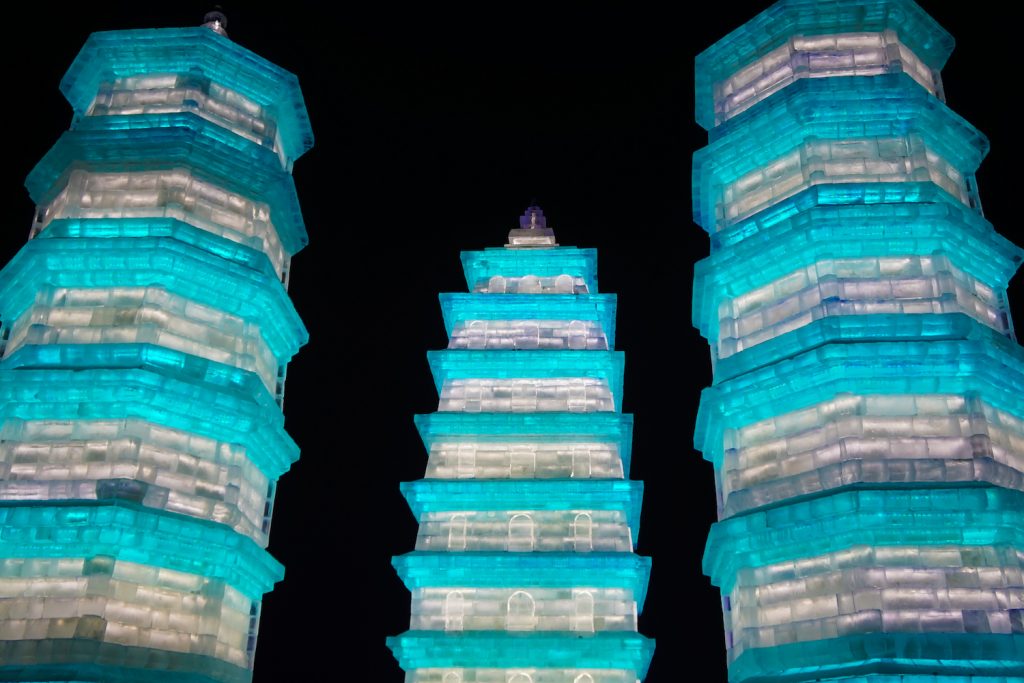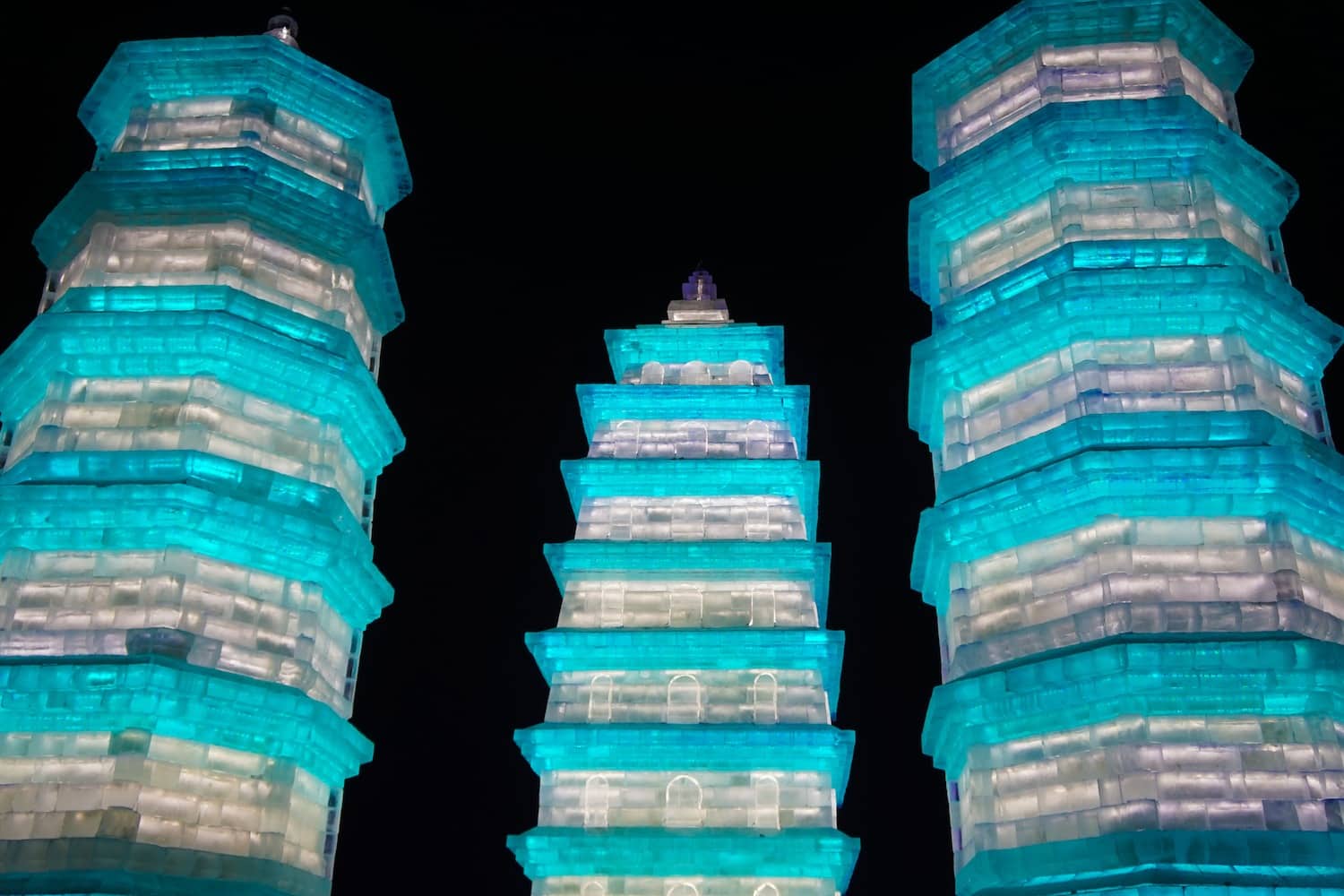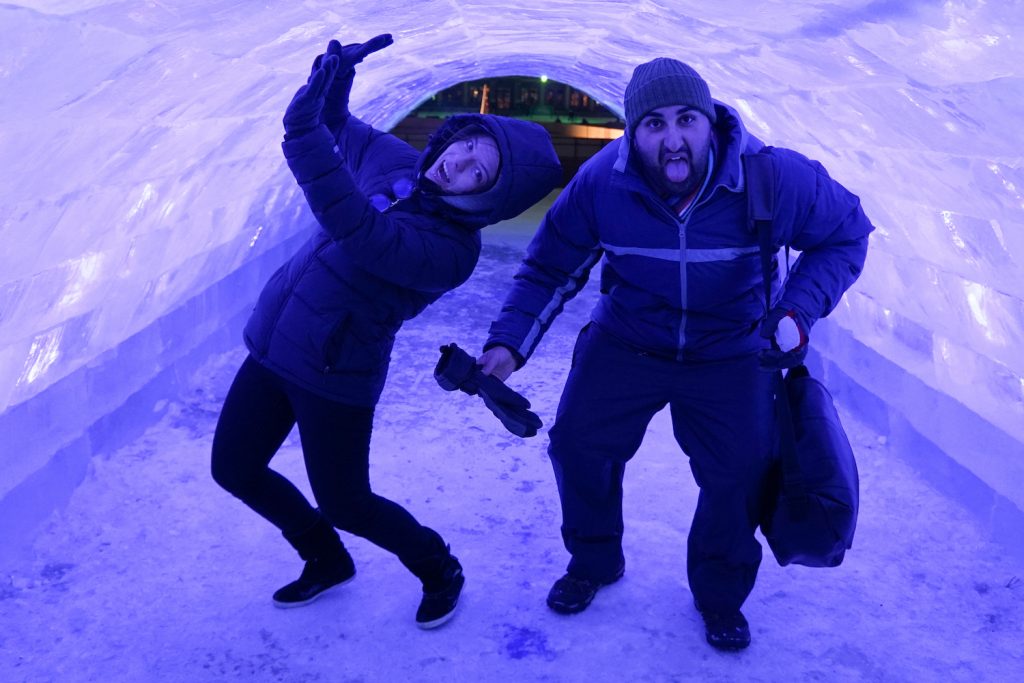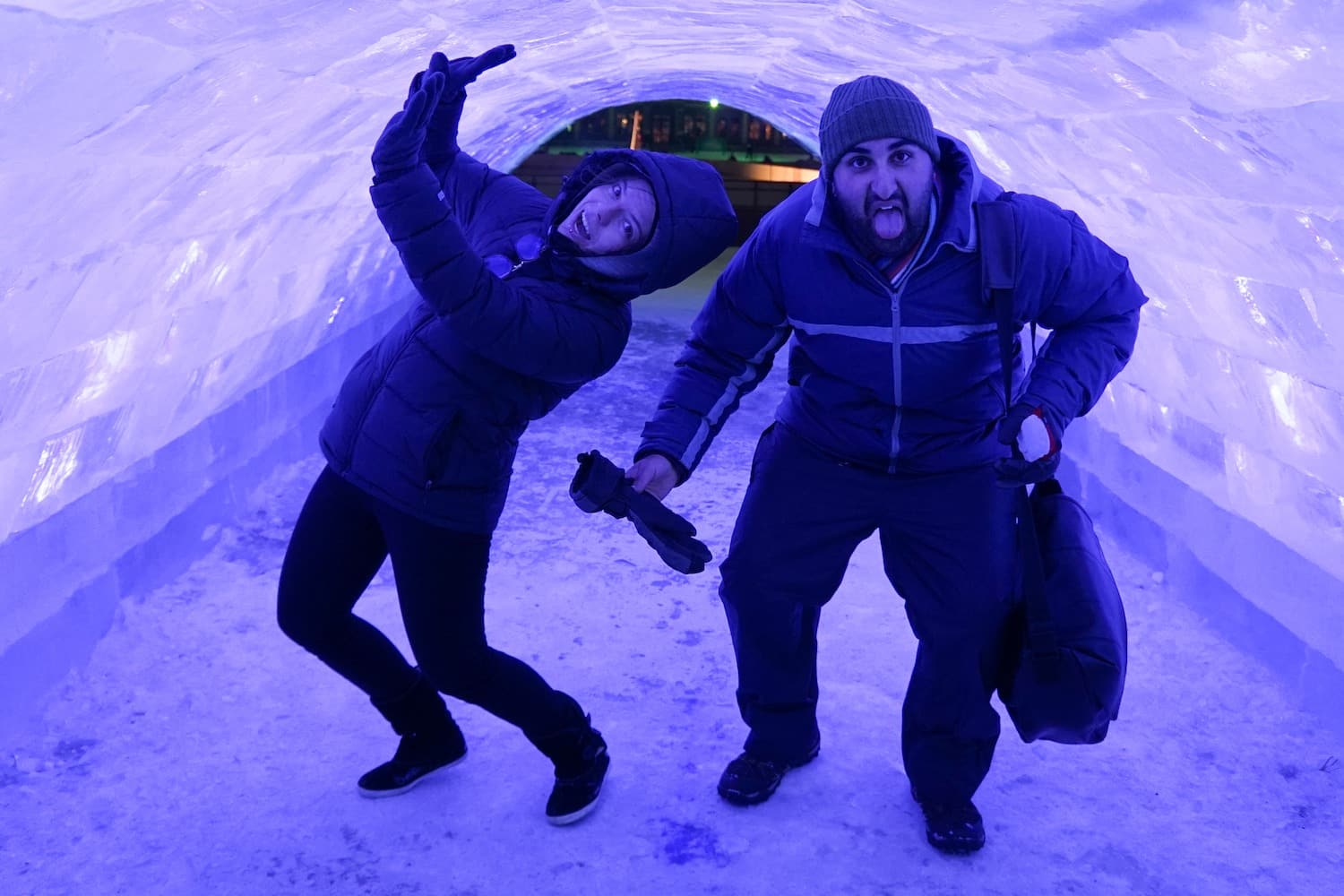 The Beautiful Harbin Ice Sculptures
There are so many stunning ice sculptures and attractions to immerse yourself in at the festival. Sculptors have come from 12 different countries to compete in the festival's competition, and their works are definitely worth checking out.
The major attraction, however, are the beautiful ice castles, which are illuminated with colorful lights and will blow you away. These are located in the Ice and Snow World, which feels like an entire city made of ice.
There are also a range of fun 3D light shows, a life-sized snow Buddha, and giant ice slides, just to name a few of the exciting attractions. Sun Island is another major display of ice sculptures in a more expo-style format.
Over 10,000 workers are necessary to create these gigantic displays, which grow in size every year as technology gets more and more advanced.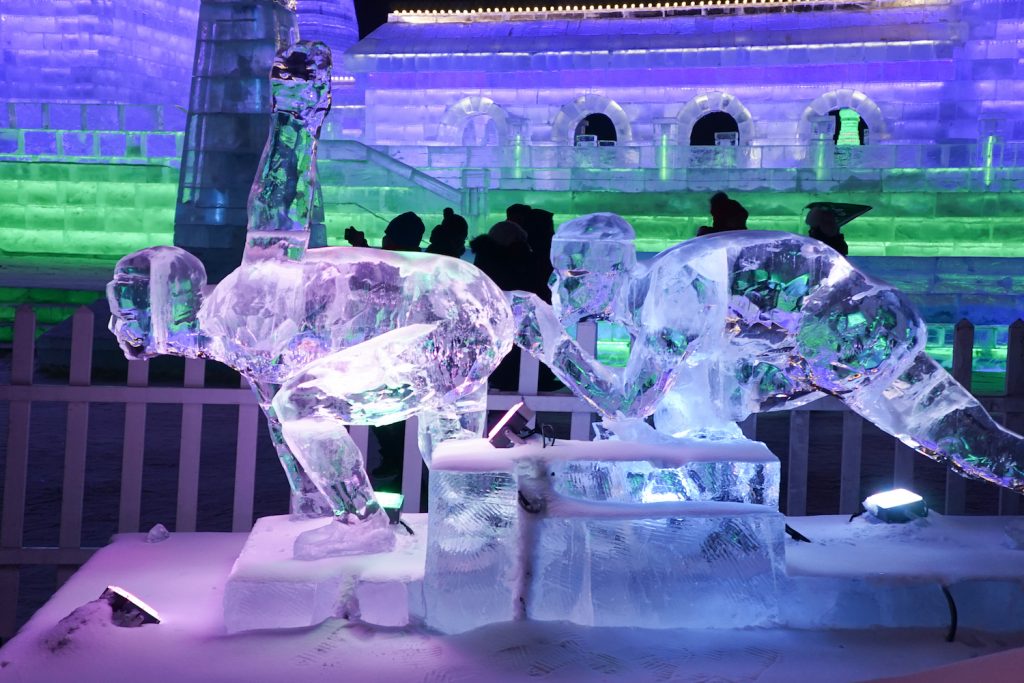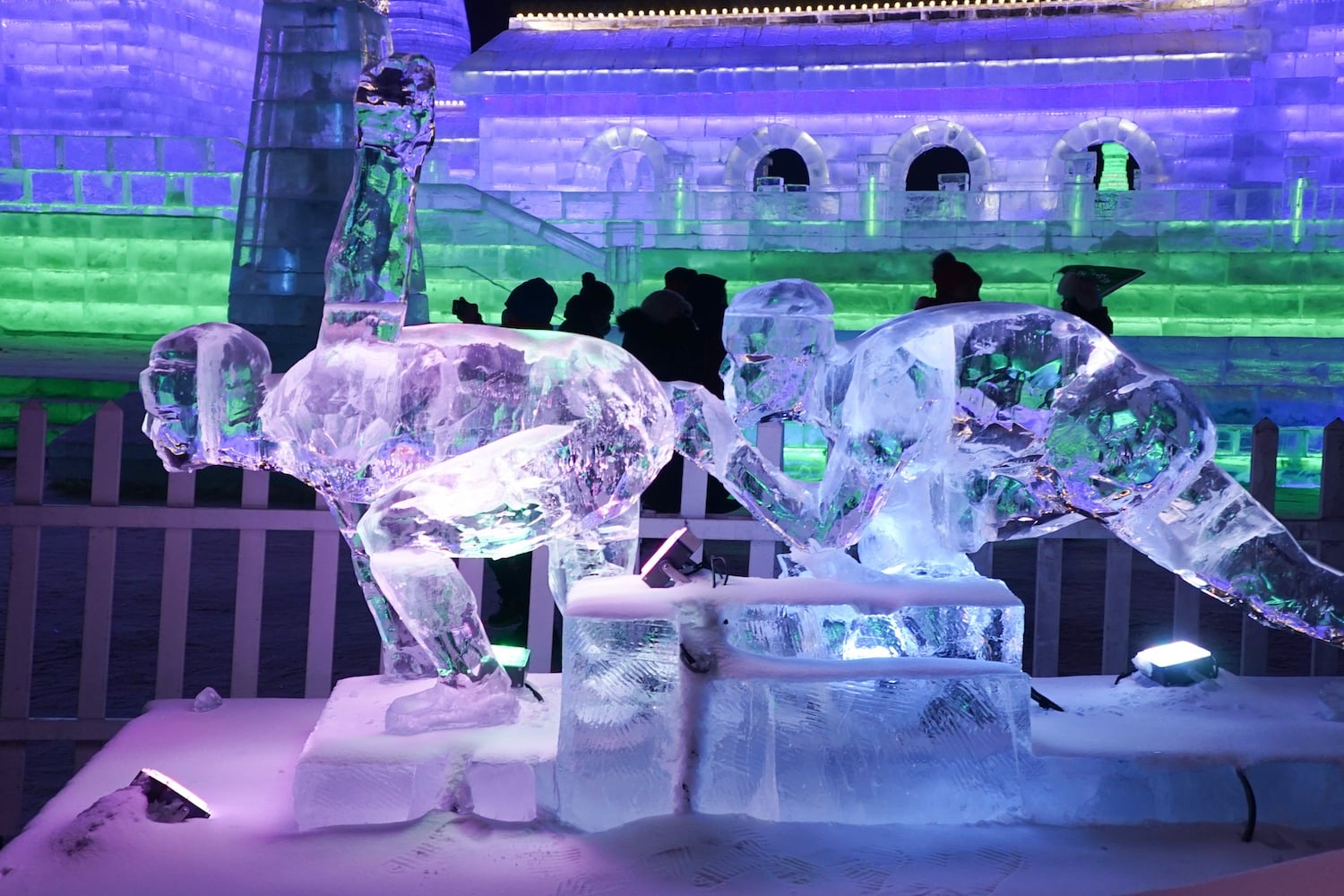 Exciting Entertainment At The Harbin Winter Festival
The Harbin Ice and Snow Festival is so much more than just winter sculptures – there's also plenty of entertainment options to explore throughout the event. There's an opening ceremony with a fireworks display, fashion shows, live music, games, parties, and so much more.
Check the schedule for the days you are going to be there to find out more about your options. There are many companies that even put together tours to help you navigate the festival.
To be honest, however, a foreigner in such a …alternative travel destination in China, you will likely be the entertainment. Embrace it. Take those selfies. Chat with locals and let them show you around!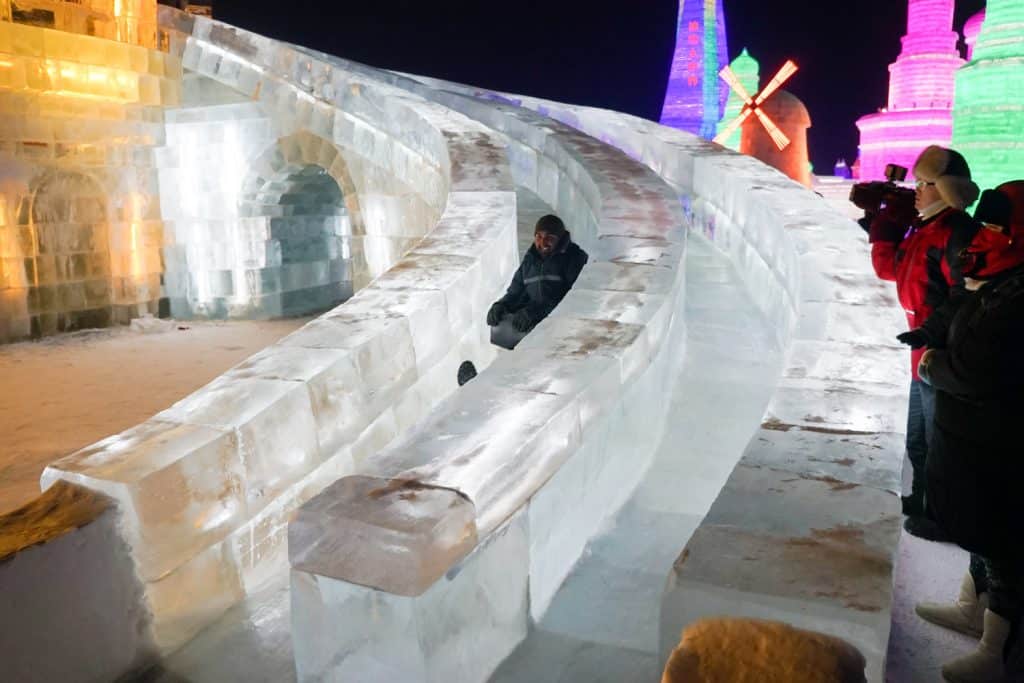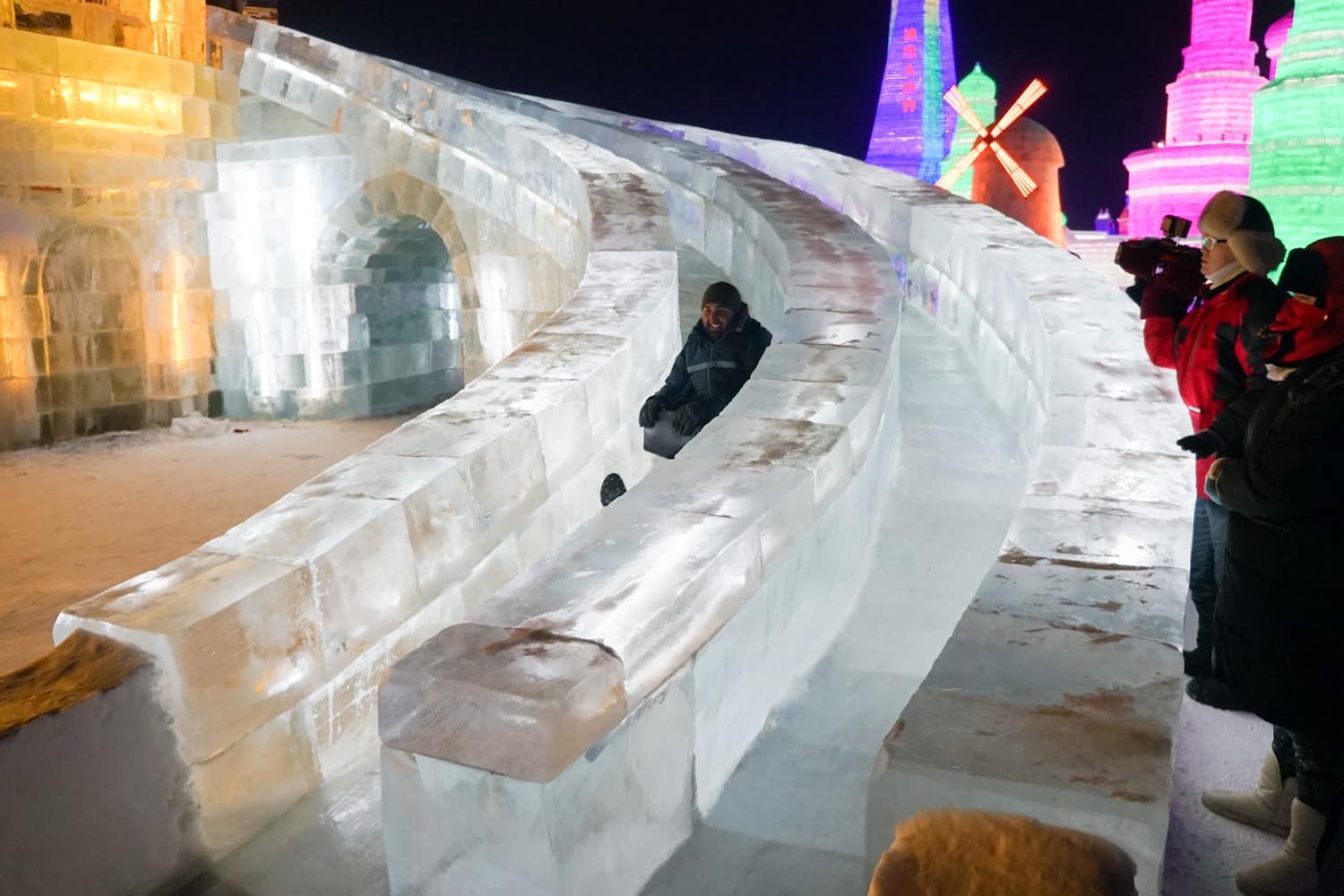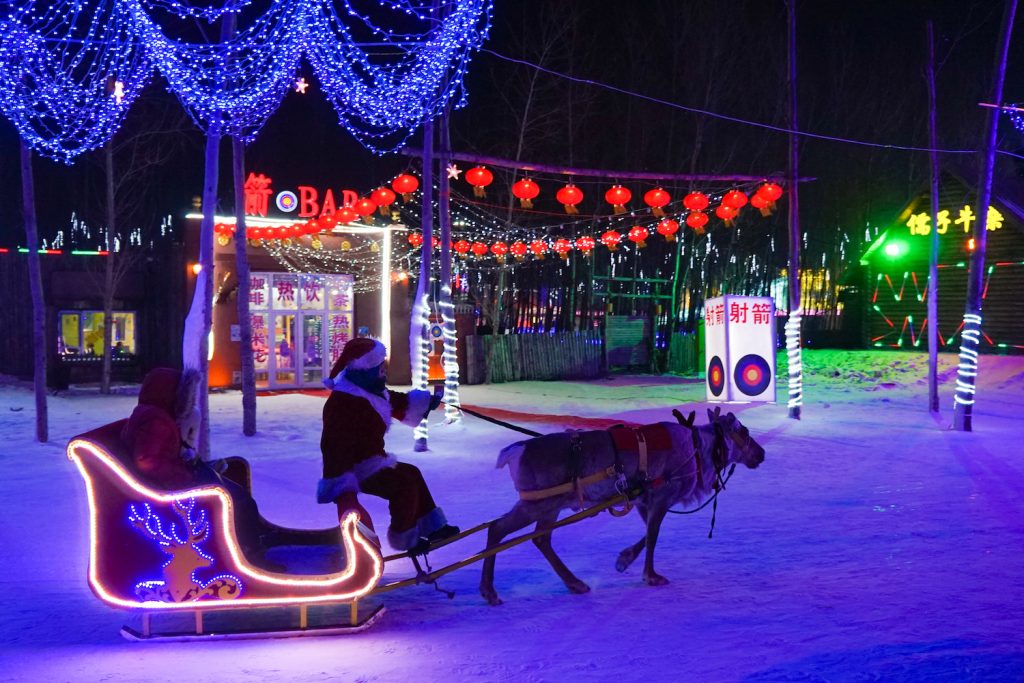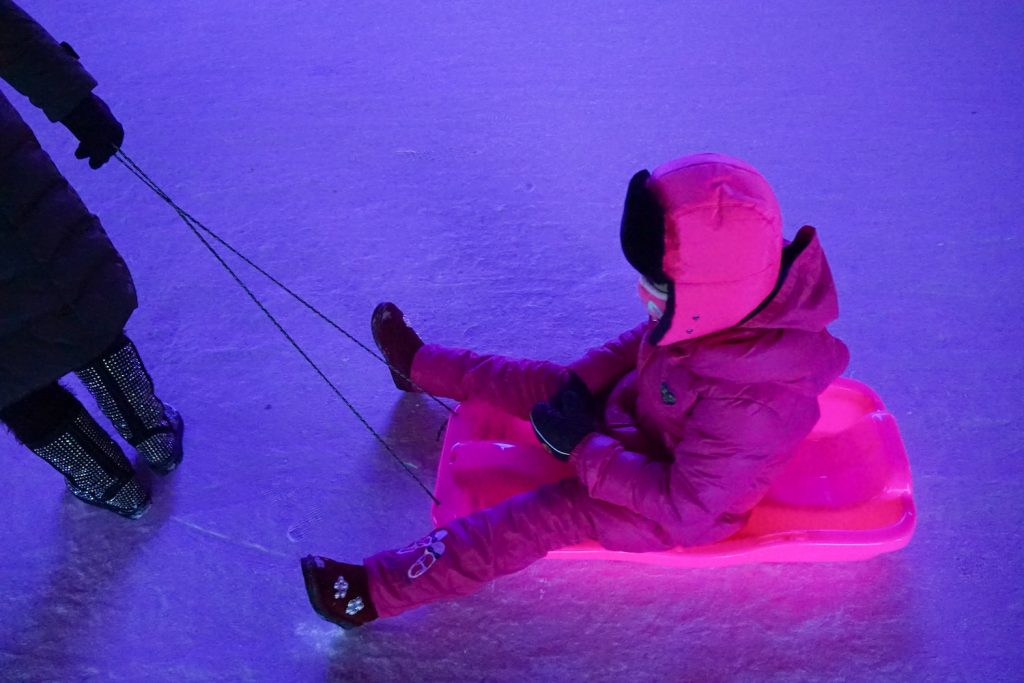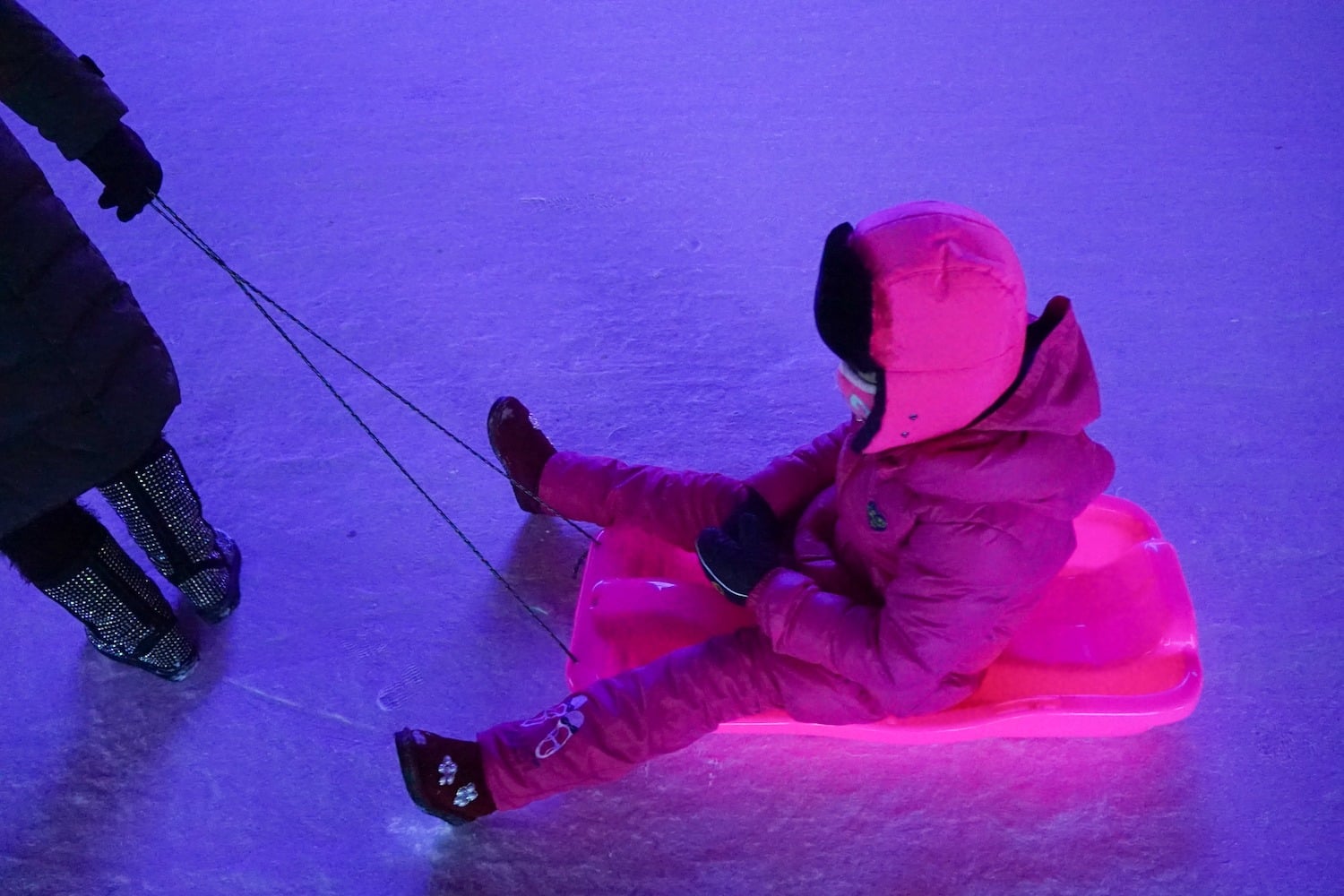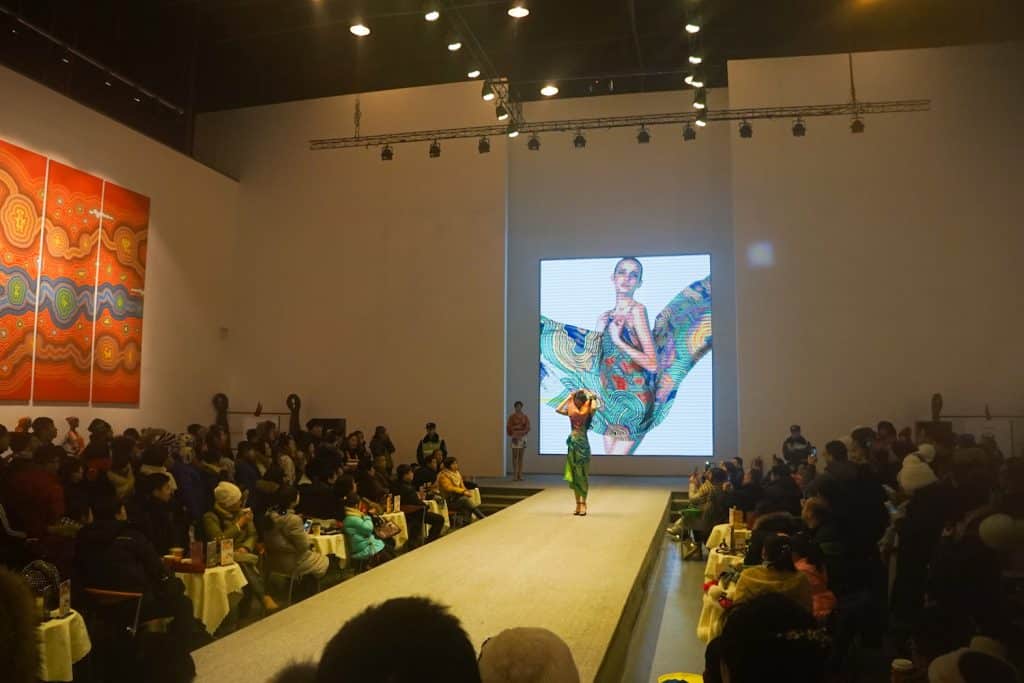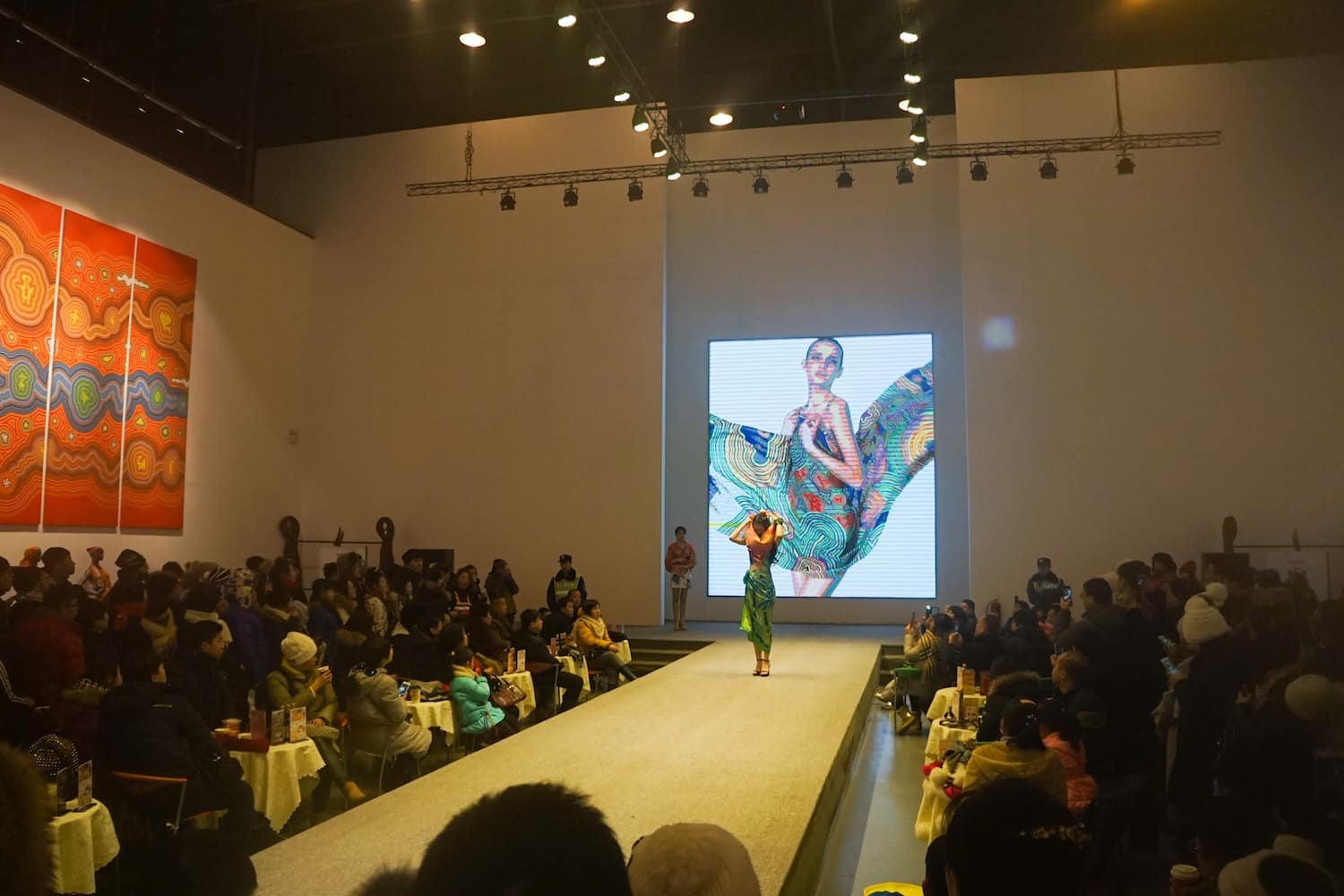 Getting to Harbin China
Harbin is located in northern China, and getting there from overseas can be a challenge (even more so that the Matsumoto Ice Sculpture Festival in Japan).
The most efficient way to get there if you are traveling internationally is to fly into Beijing first. From there, you will be able to get flights to Harbin, which take about two hours. The festival sites are located outside of the city, so once you are there, you will need to take a taxi.
You can also opt to take a bullet train from Beijing to Harbin, which takes about eight hours and is more affordable. Be sure to book your tickets ahead of time, because they can sell out due to the festival.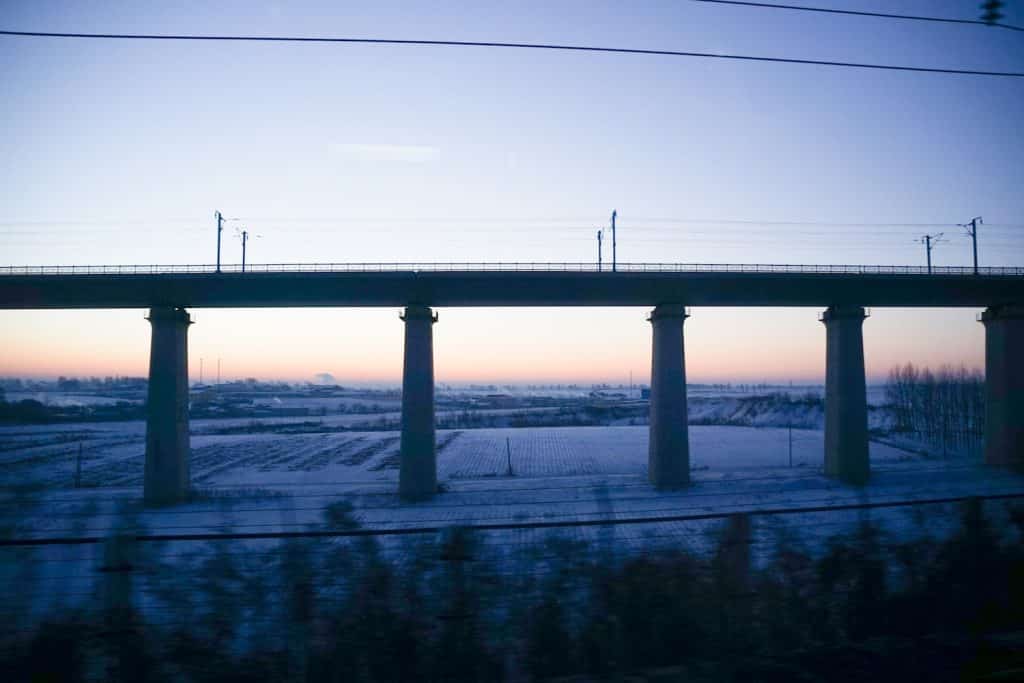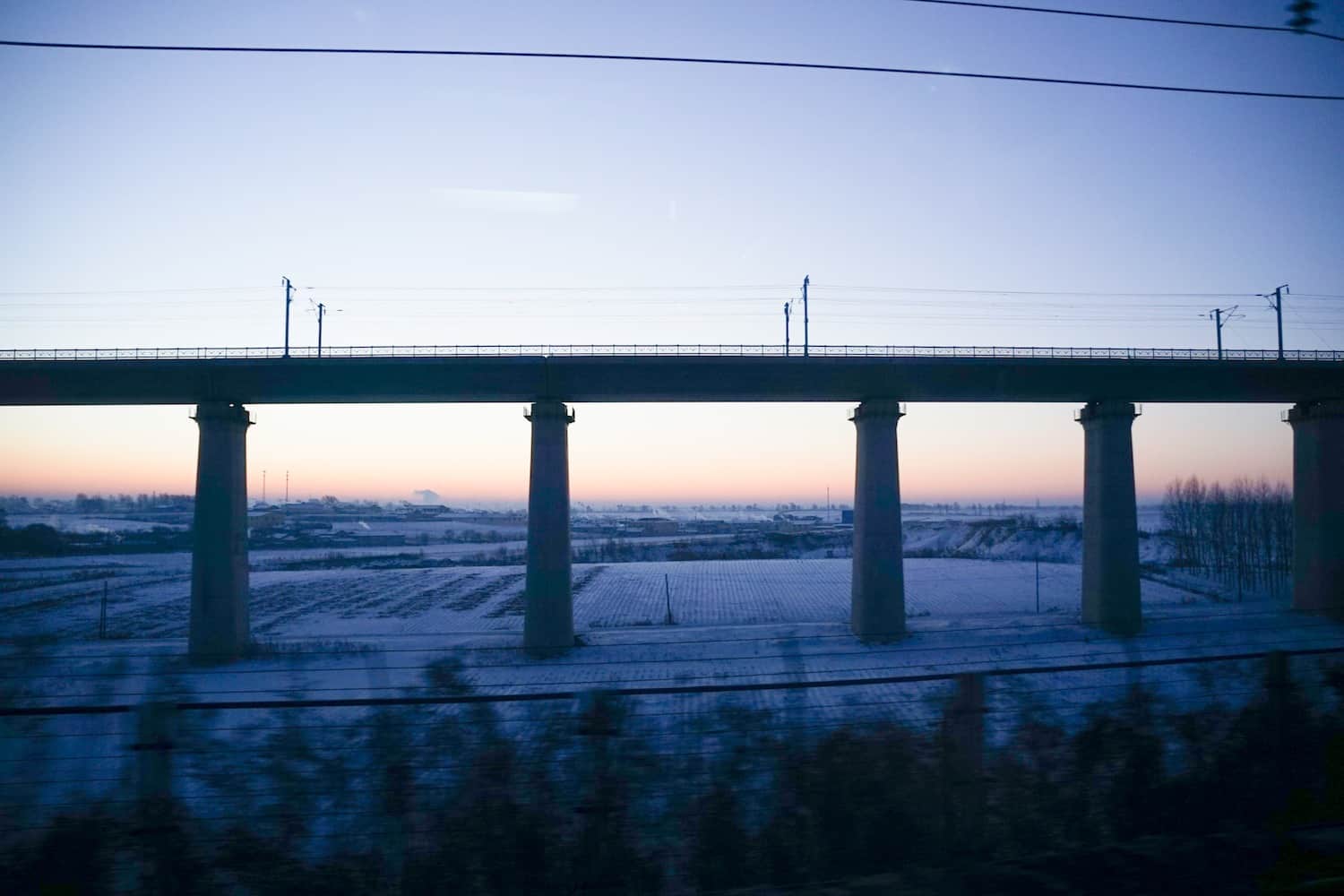 Staying Safe in the Cold
It's also very important that you plan ahead to protect yourself against the cold while you are visiting the festival. Harbin and northern China are known for subzero temperatures in the winter – it can get down to -13 degrees Fahrenheit on the coldest days.
We are no strangers to cold: having previously explored Oslo, Quebec City, Chernobyl and even Lapland in the winter… But this was something entirely different!
Make sure you bring thermal underwear and socks to protect yourself, and that your jacket and pants are wind-proof and insulated. Additionally, you will need protection for your face and head, so bring hats, scarves, earmuffs, and face masks. It's very dry in Harbin, so be sure to drink plenty of water.
You should also be aware that the cold can sap your electronic batteries, so don't rely too much on your phone while you're exploring the festival.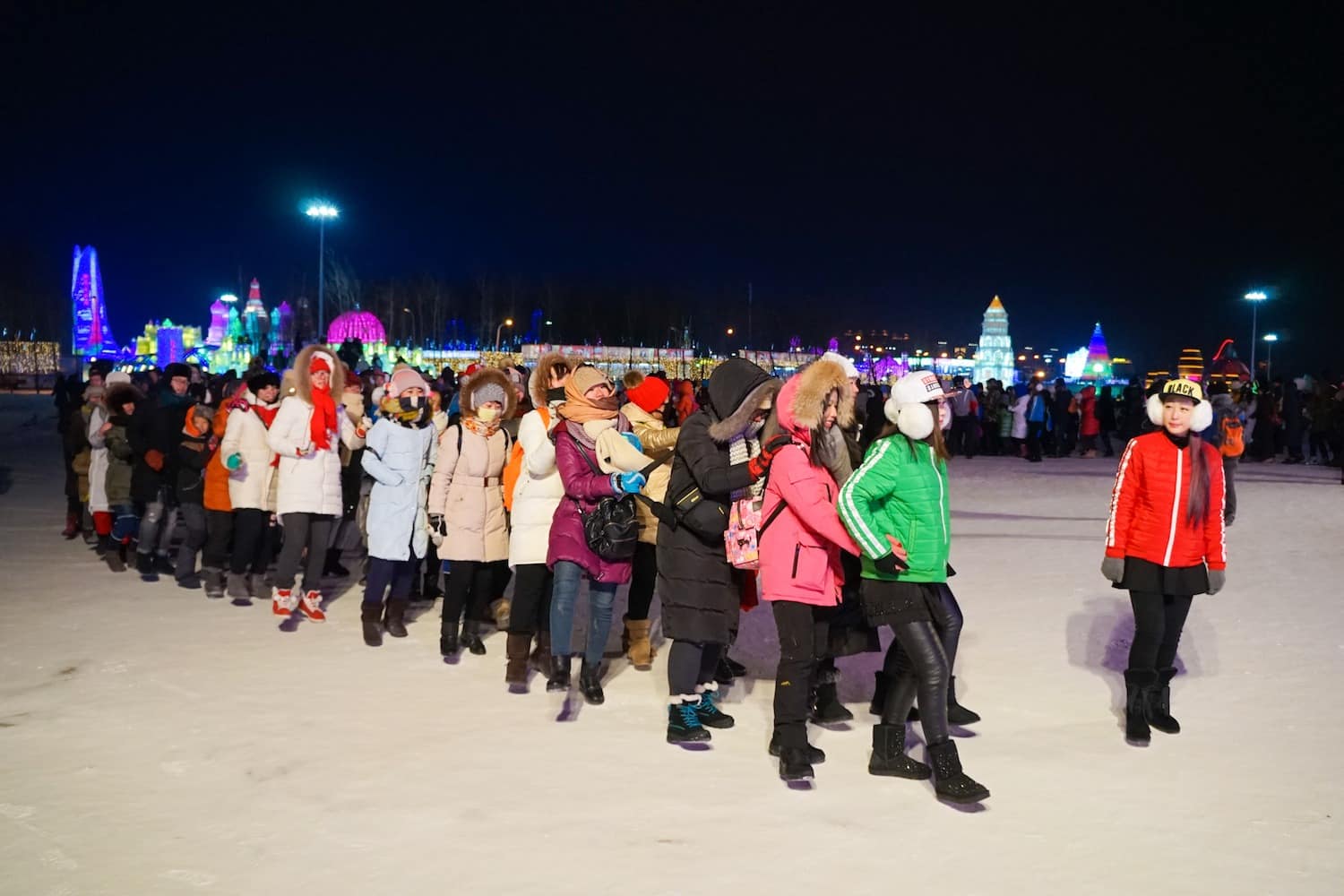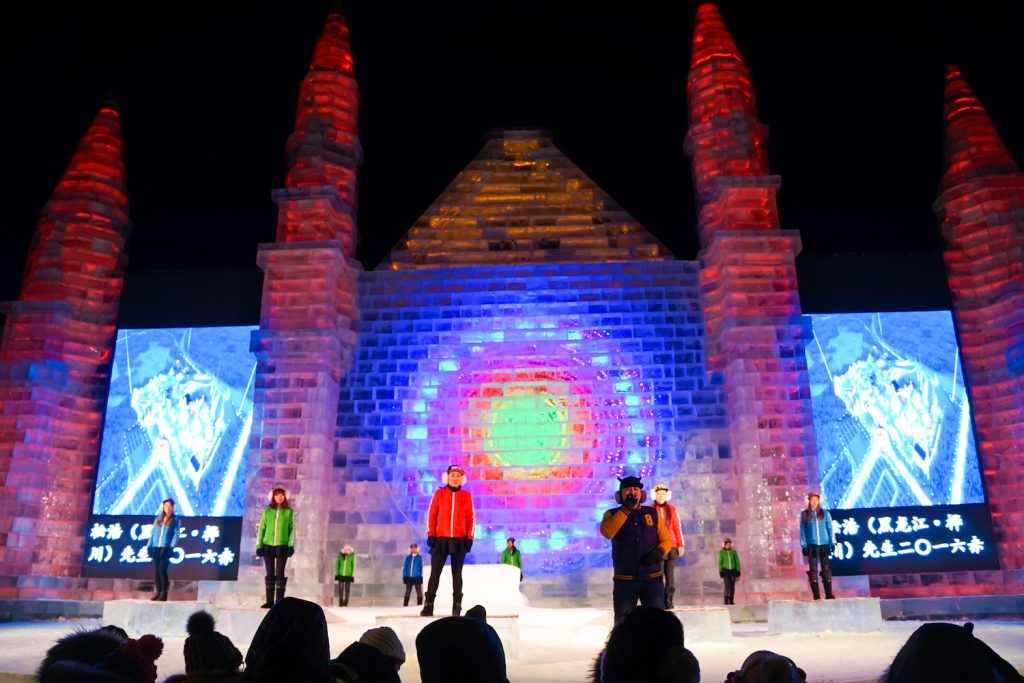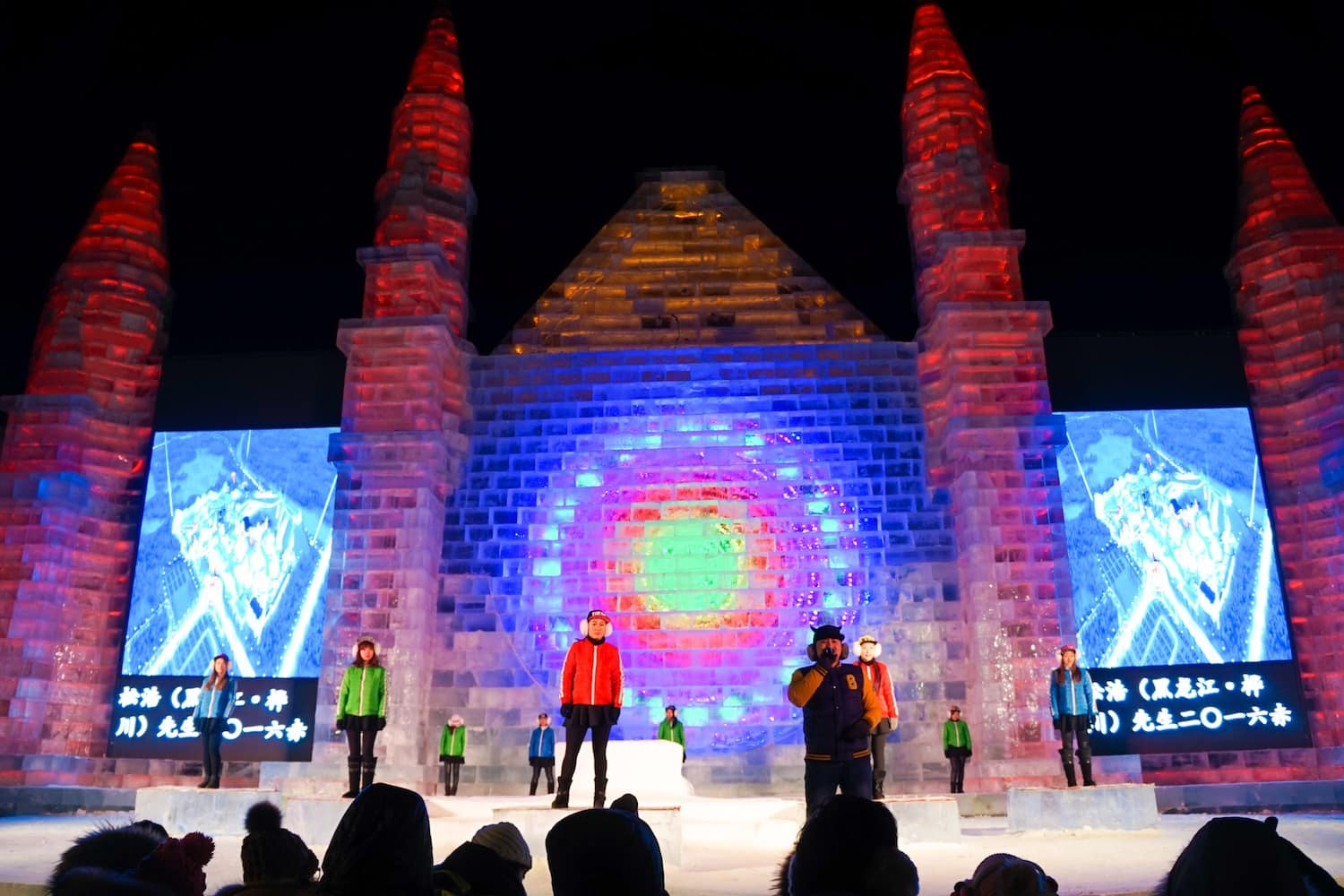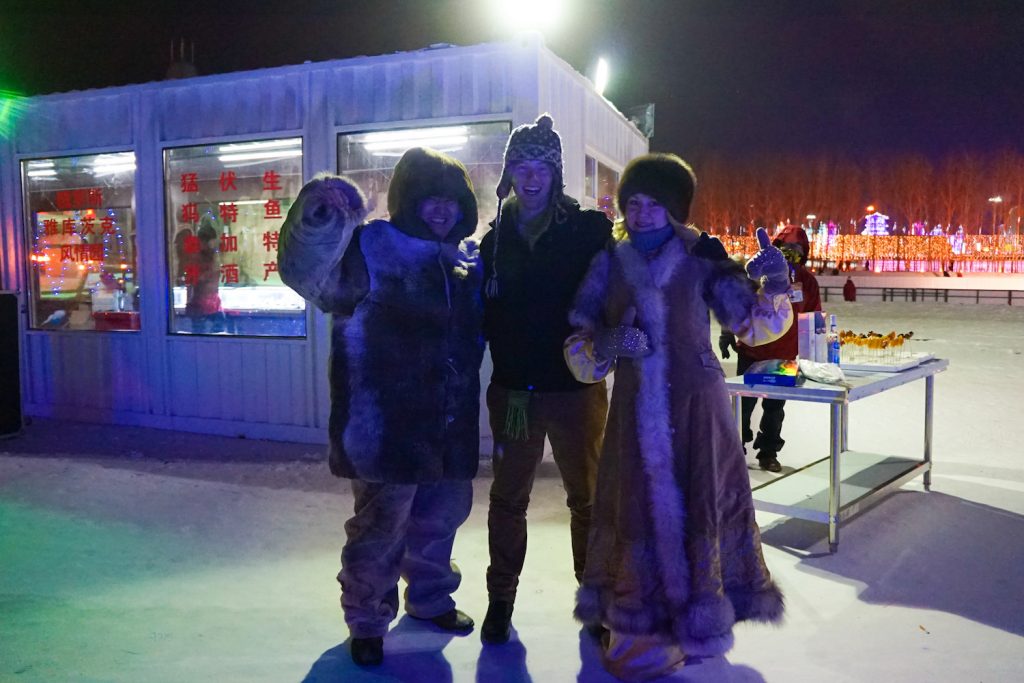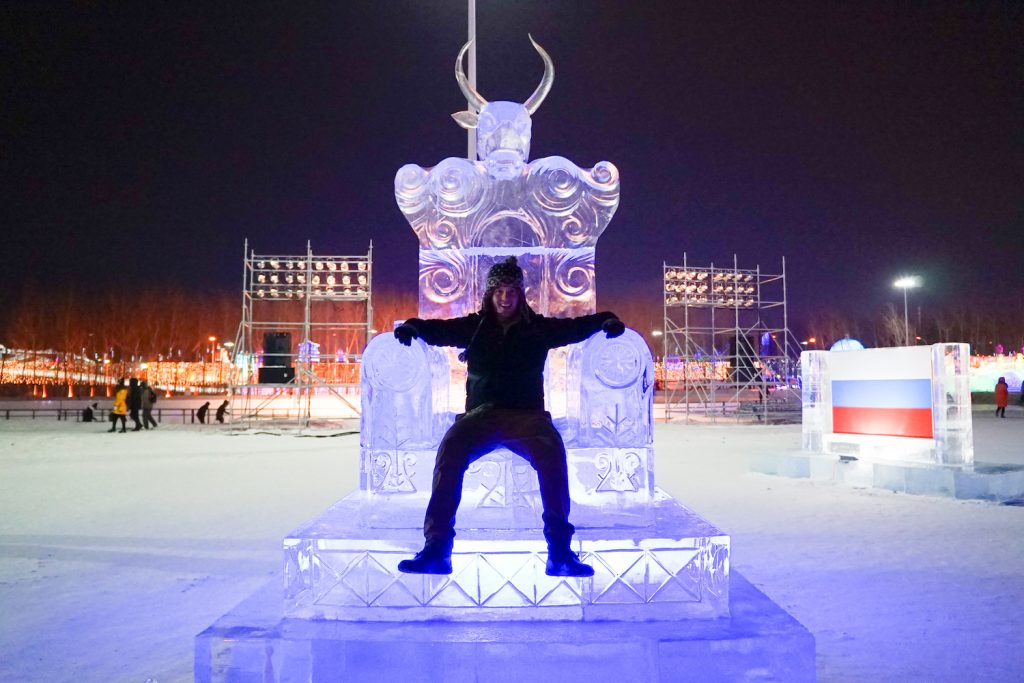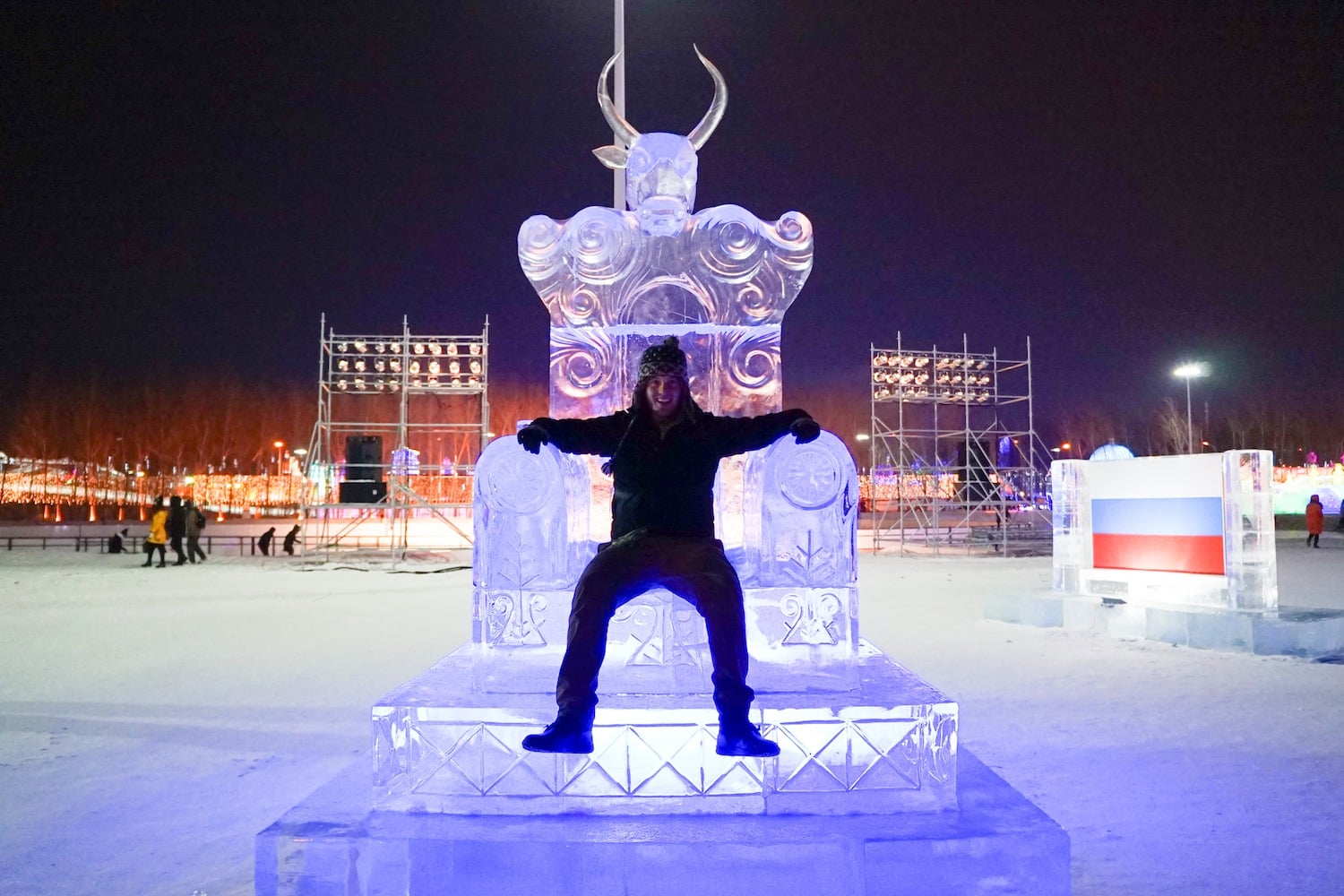 Exploring Harbin
While you are in the area, there are many attractions you can take in outside of the festival. The Siberian Tiger Park and Harbin Polar Land are great places to see unique wildlife.
The Jile Temple is also a beautiful landmark with rich history that is worth a visit. If you like to ski, there are many high-quality ski resorts in the area, with Yabuli Ski Resort and Erlongshan Ski Resort being some of the most popular.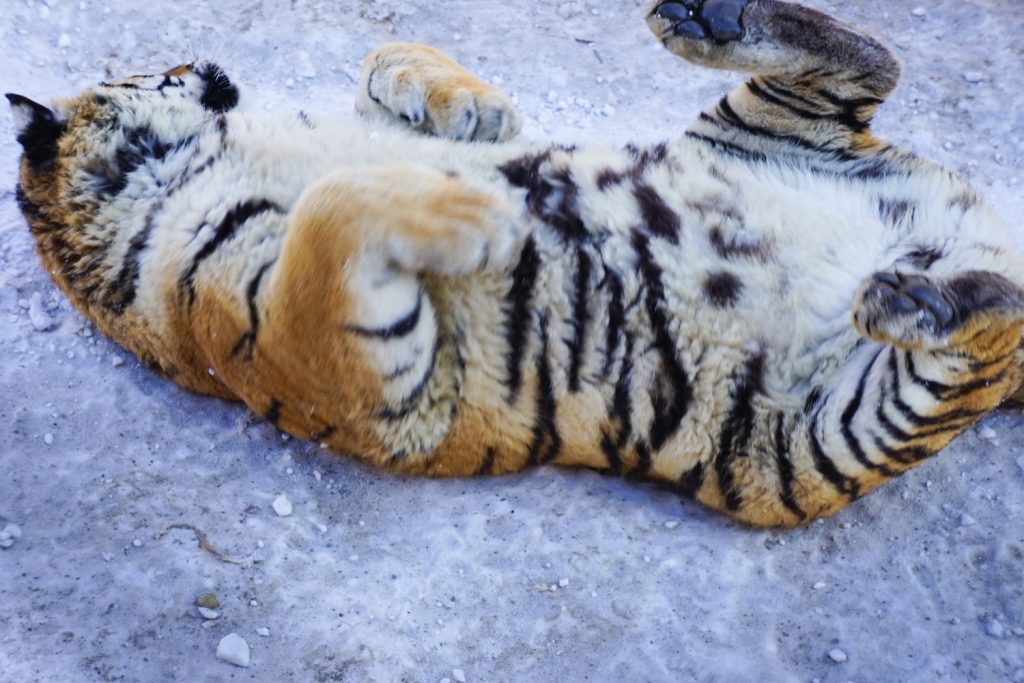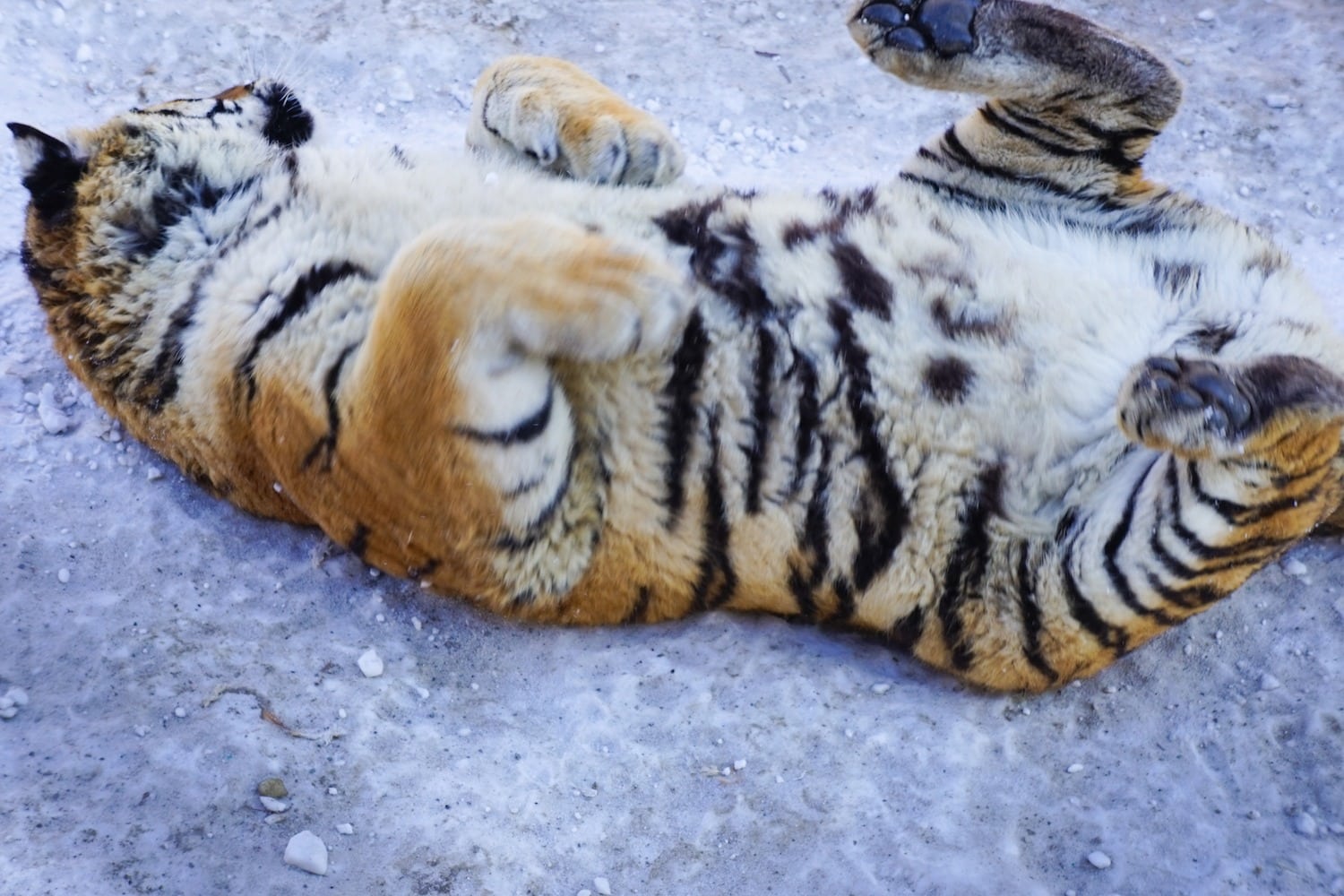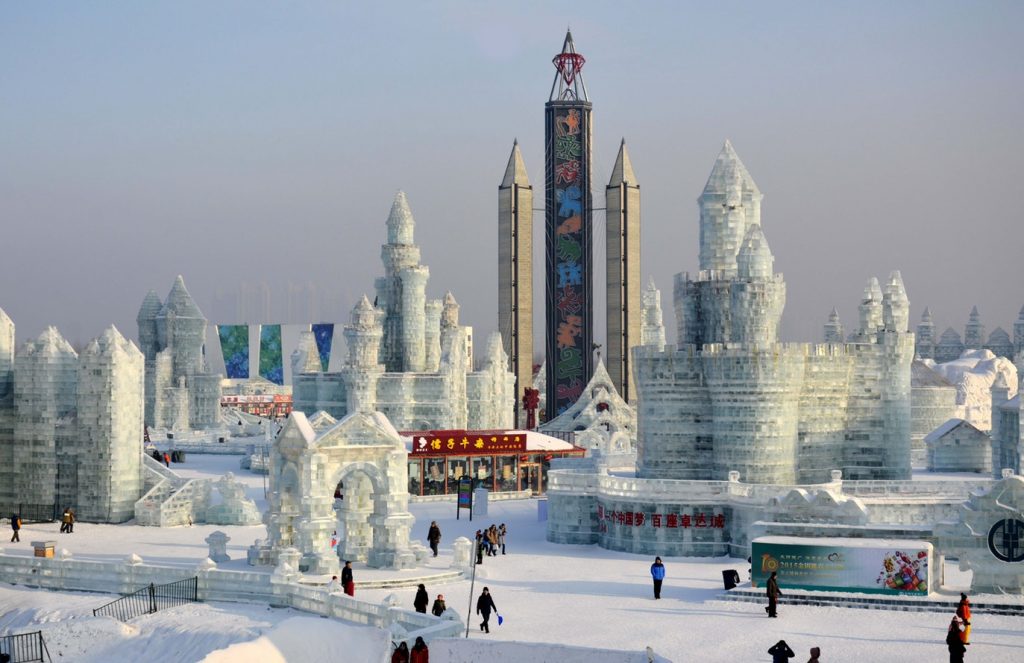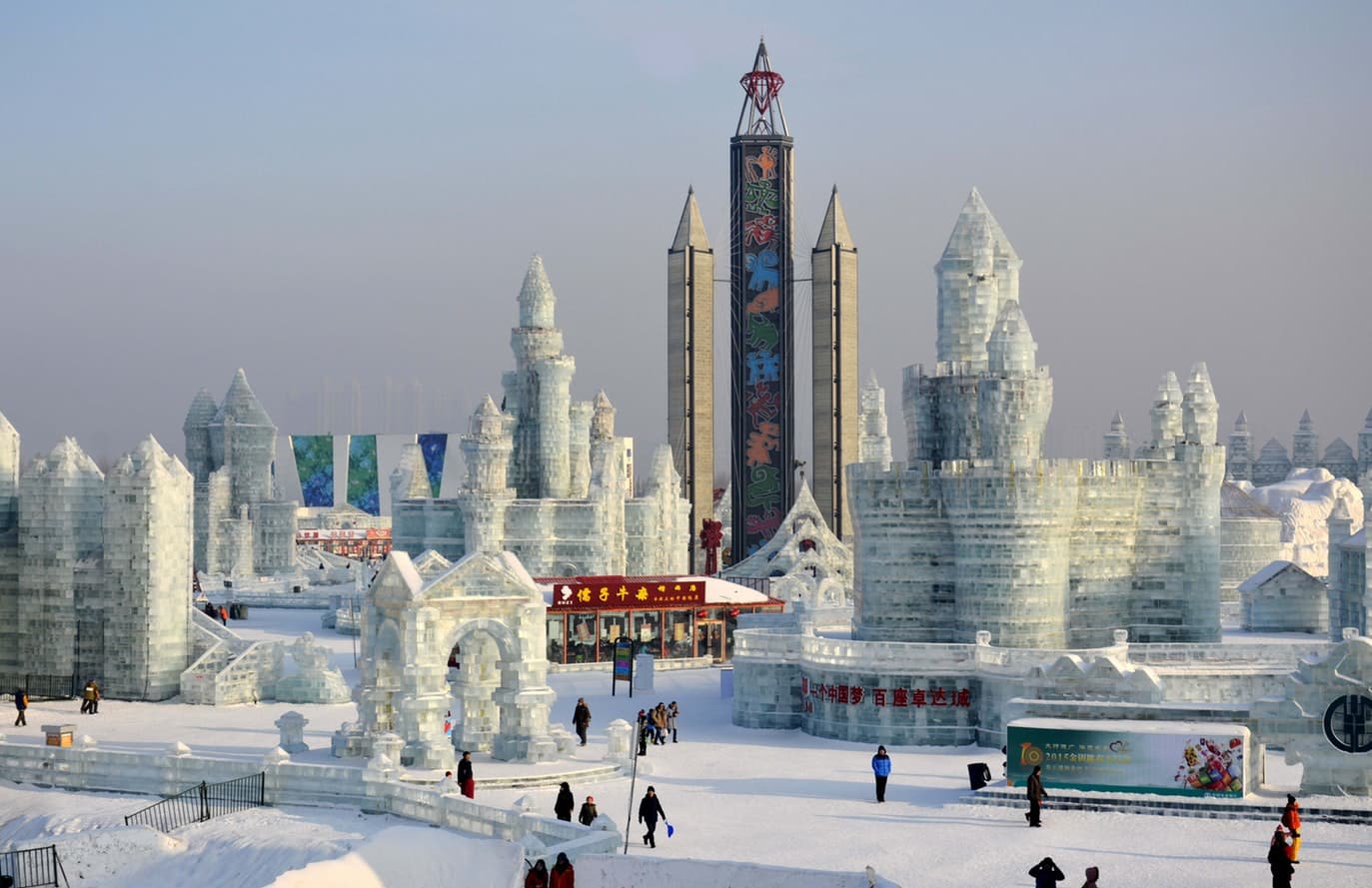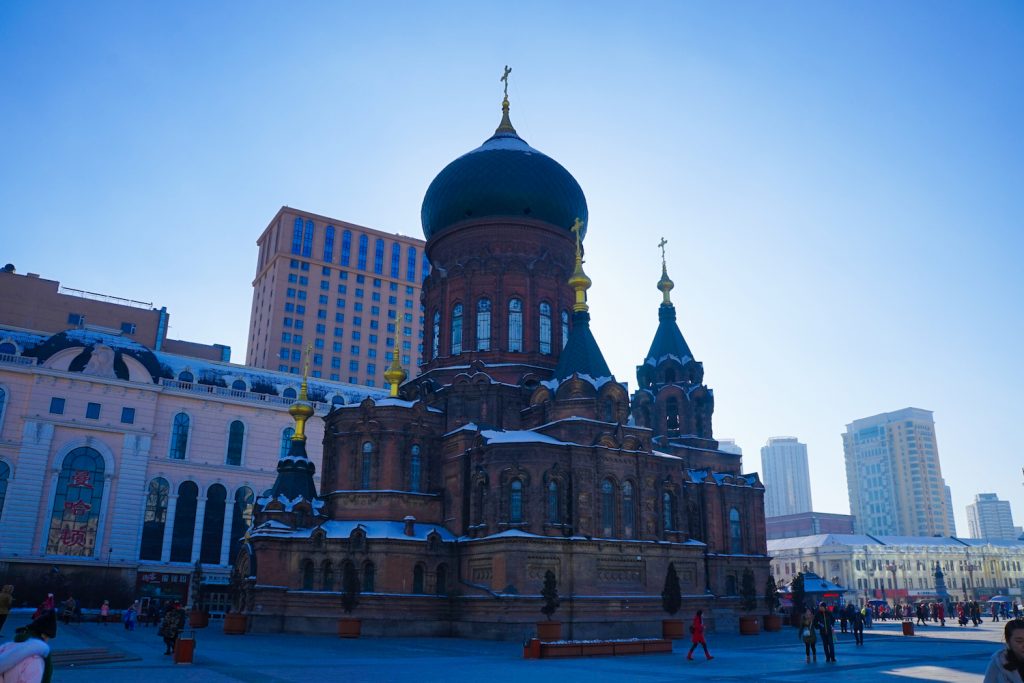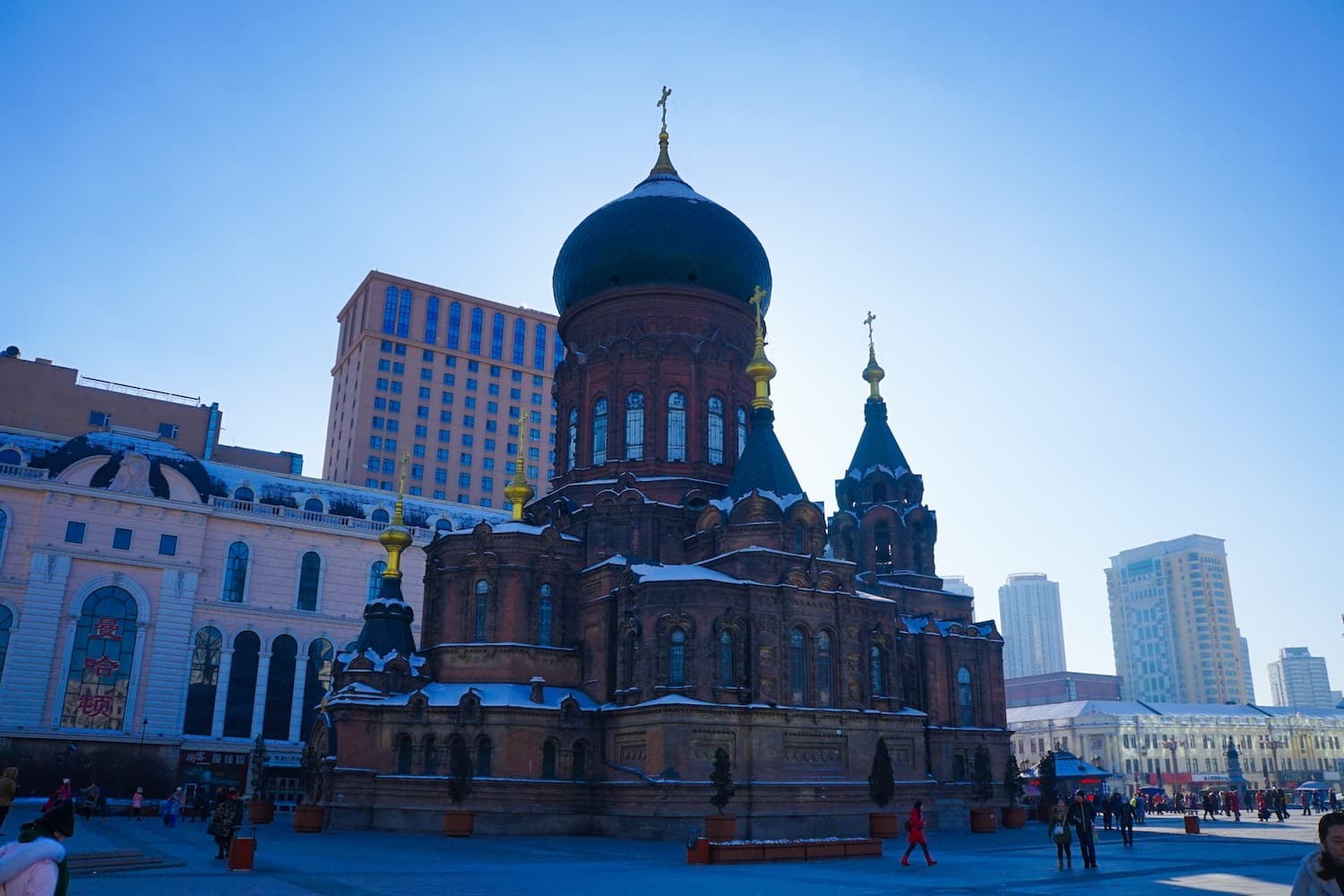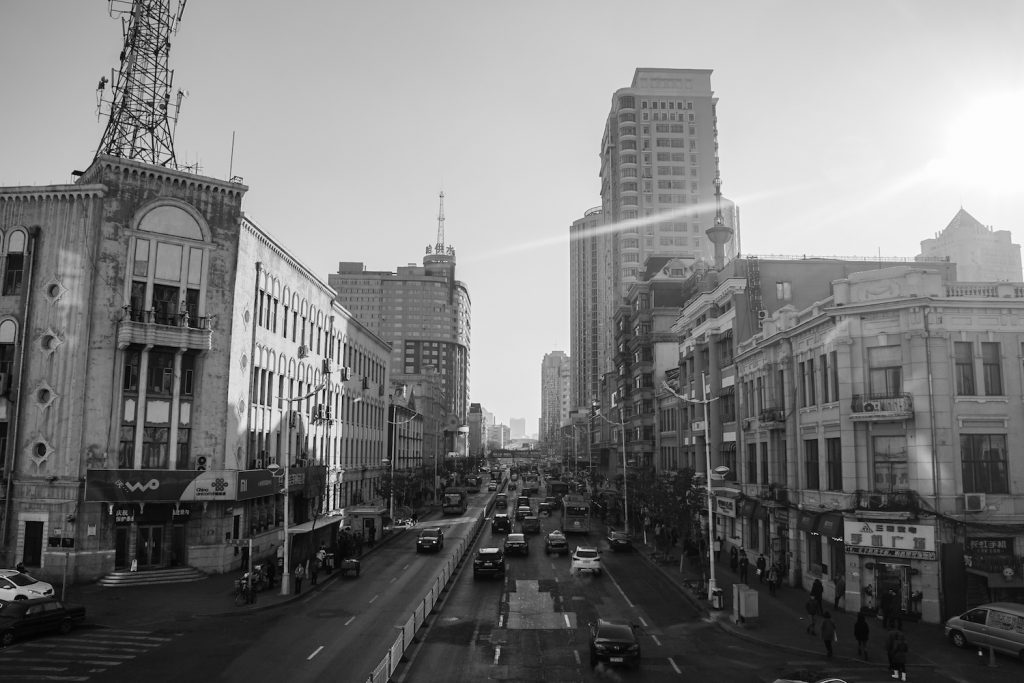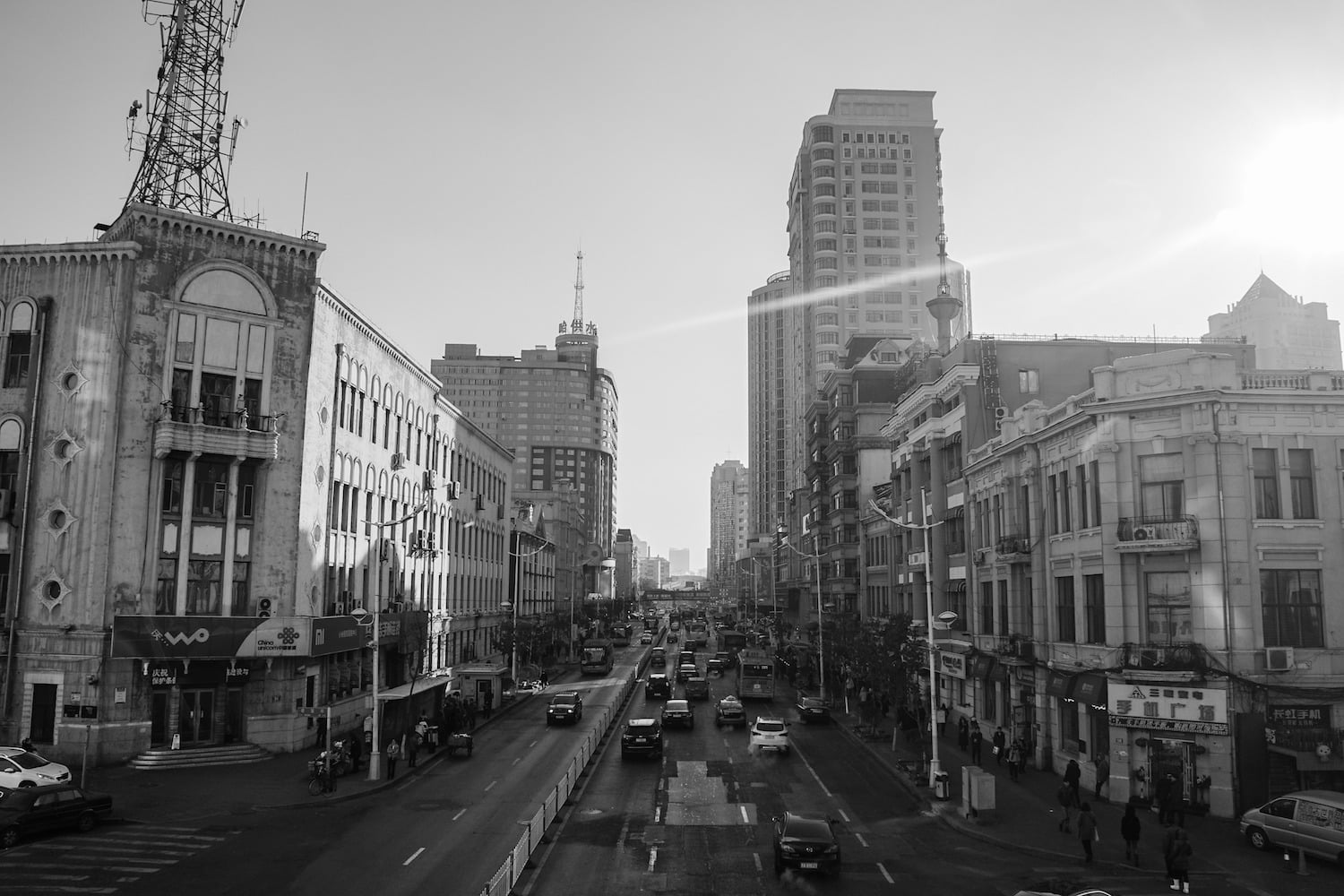 The urban areas in Harbin can also be very charming, and there's plenty of shopping to explore on Central Street. You'll also want to make sure to try authentic local cuisine while you are here. The food in this area takes influences not only from traditional Chinese dishes, but also from the flavors of nearby Mongolia and Russia.
While you are in Harbin, buses or taxis are the easiest way to get around. You will need to take taxis to get to most of the festival attractions. There are many different hotel options in Harbin, ranging from budget hotels to more luxurious options, but you will need to book them well in advance of the festival as they will be crowded.
The Shangri-La Hotel in Harbin is a particularly popular choice for international travelers, but there are many hotels that provide comfortable and convenient lodging.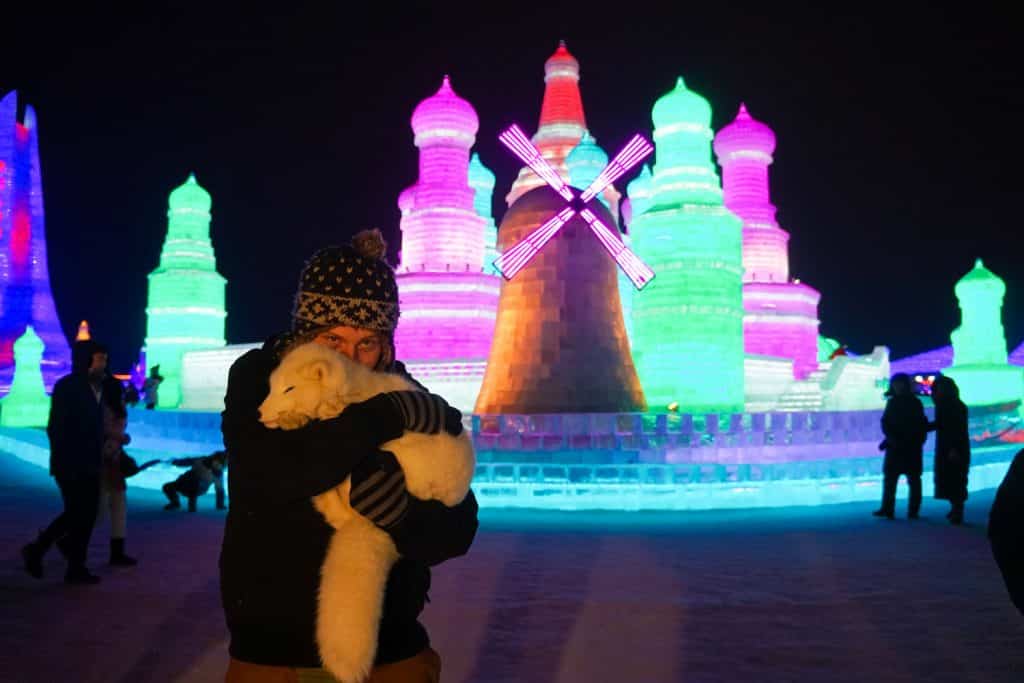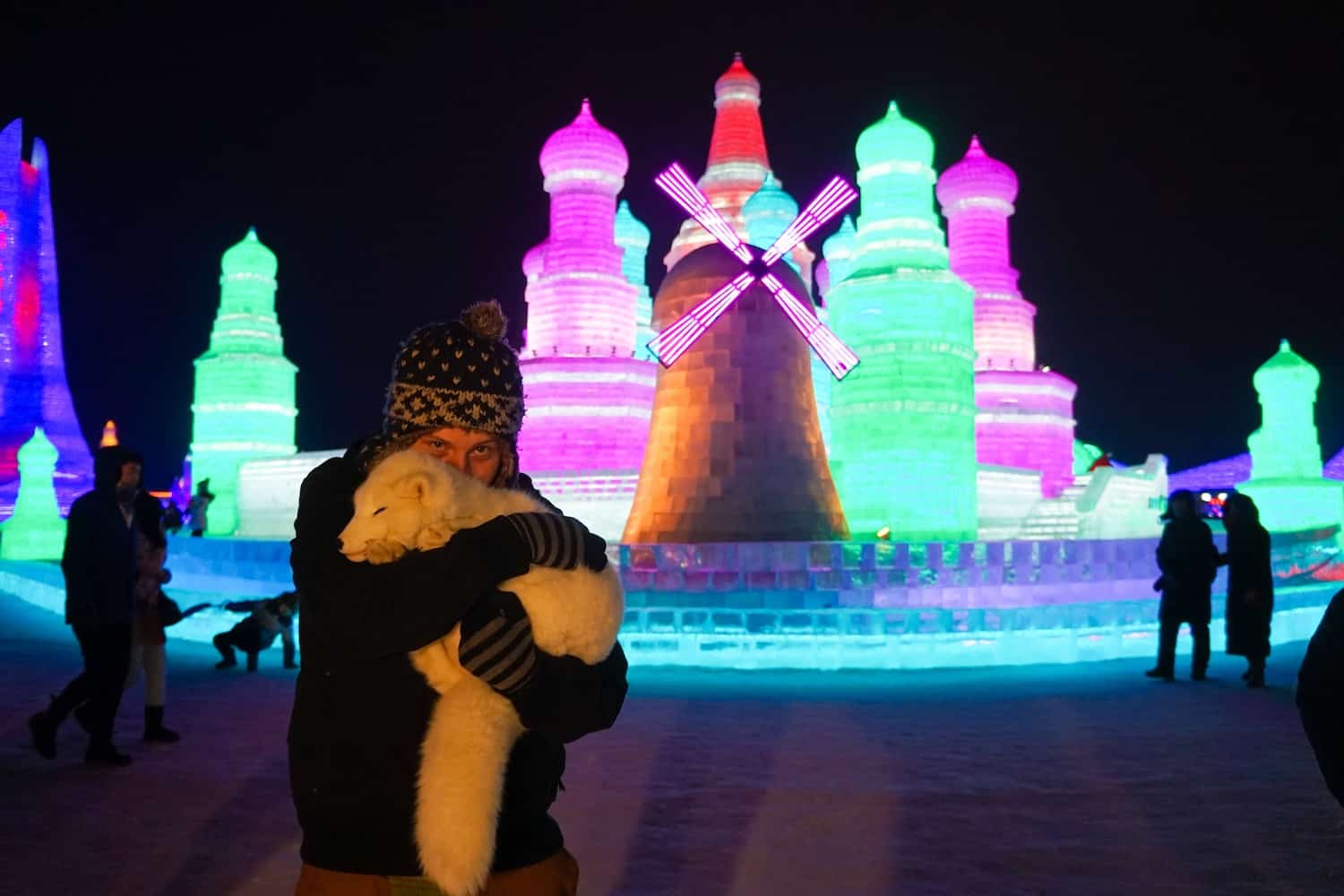 Further Things To Consider Before Any Adventure
Now you're all set and prepared to explore our big wide world, why not sort out everything else out all in one go? If necessary for your travel plans make sure you have brought proper travel insurance, protected your privacy by getting a secure VPN, compared all the top hotel booking sites to find just what you're after, reserved an unbeatable rental car price and - of course - booked the best flight deals!
Or maybe just forget it all and go for a last-minute cruise or effortless tour instead?
Many budget travelers (including me) indulge in worldwide airport lounge access, so we can experience luxury while still slumming it in economy. Naturally, we would never leave home without a more general travel guide since we couldn't possibly cover everything here!
Just add an adventurous attitude and plenty of smiles - they go a long way - and that about covers it all! Now go out, find your own path and don't forget to share your best inspiration stories with me on Facebook, Twitter, and Instagram...I'd love to hear from you!