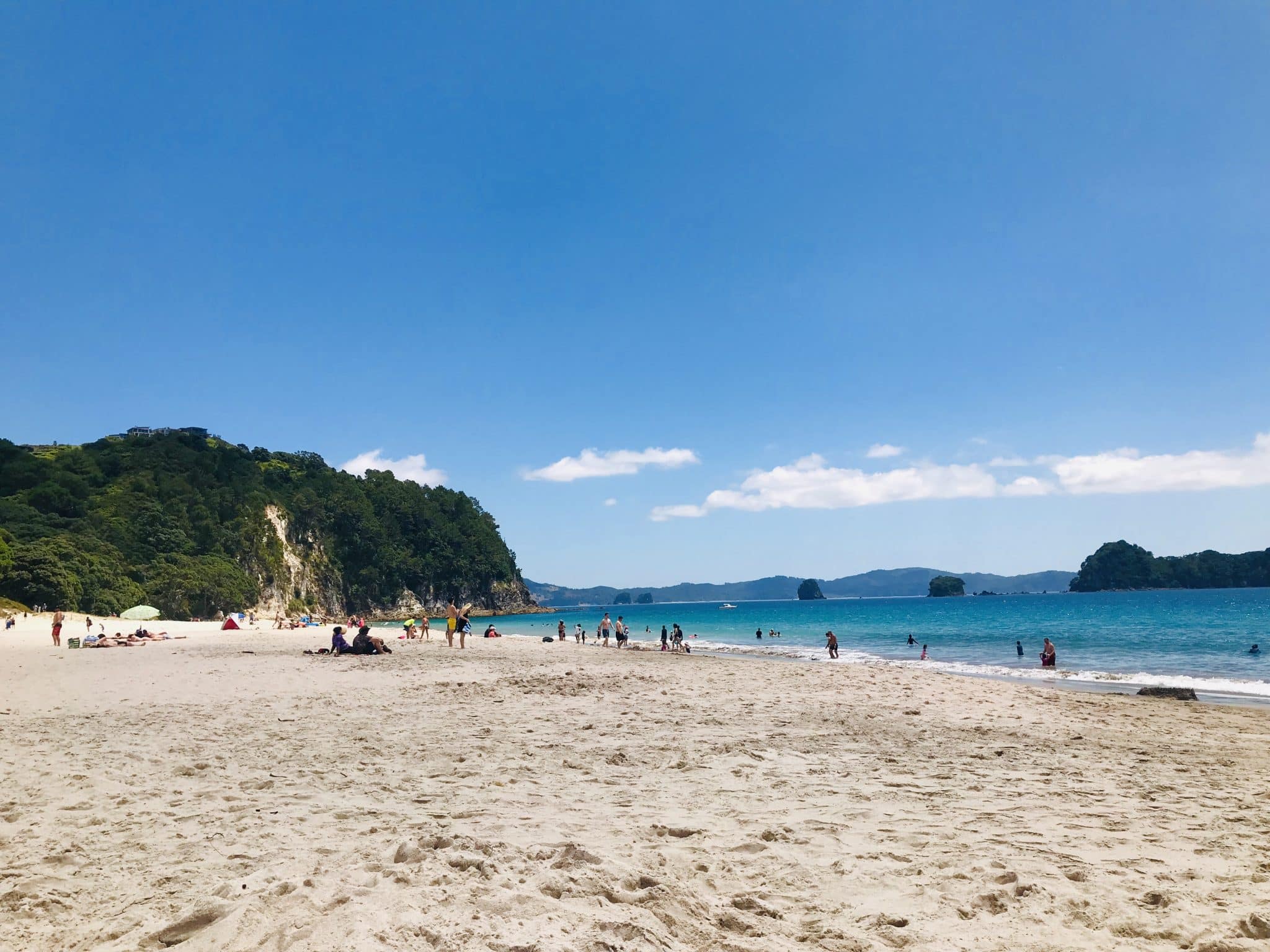 New Zealand is full of hidden gems. Its stunning scenery and seclusion means that there are hundreds of magical spots where you'll want to stay longer than you planned. Charming Hahei on the Coromandel Peninsula on the North Island is one of these very spots.
With a year-round population of 300 and a summer population of 7000, it might not sound like much of a 'hidden' gem, but the peaceful nature of the town means you feel like you've stumbled upon a secret. This is especially true if you head there over quieter months, when it's a haven of calm.
There's a beautiful white sand beach sheltered from currents, making for safe and easy swimming, snorkelling and scuba diving. You could also go on a kayak around the nearby coves.
A mere 6 kilometers away you'll find the Hot Water Beach, where geothermal springs cause hot water to come up through the sand.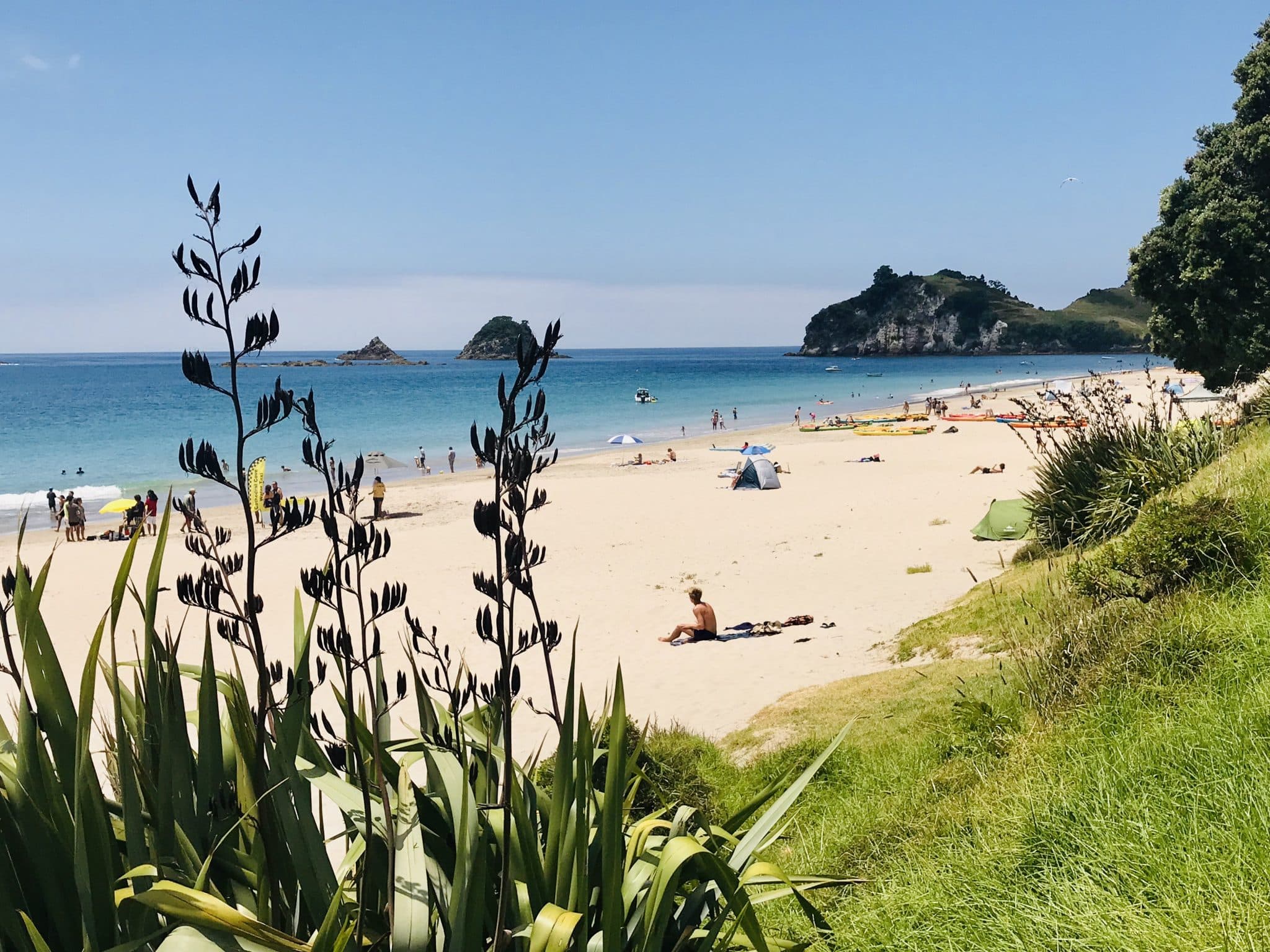 Of course another big attraction, even during winter months, is the spectacular Cathedral Cove nearby, only accessible by boat (or kayak!) or on foot. The limestone arch and natural volcanic scenery here are breathtaking and you can enjoy them on the walk that starts in Hahei.
Aside from these sights, you can also while away your days in Hahei enjoying the leisurely pace of life in a small New Zealand town only a few hours drive from Auckland. Enjoy a coffee or a drink at the local brewery, do some people watching at the beach café and get to know the locals. You'll be part of the family in no time!
So while you're enjoying the stunning coastline and wondering if you could relocate here, where will you be staying? Luckily, there are plenty of options in and around Hahei to suit all tastes and wallet sizes.
We've got some great suggestions for Hahei accommodation so that all you need to do is get there and start unwinding!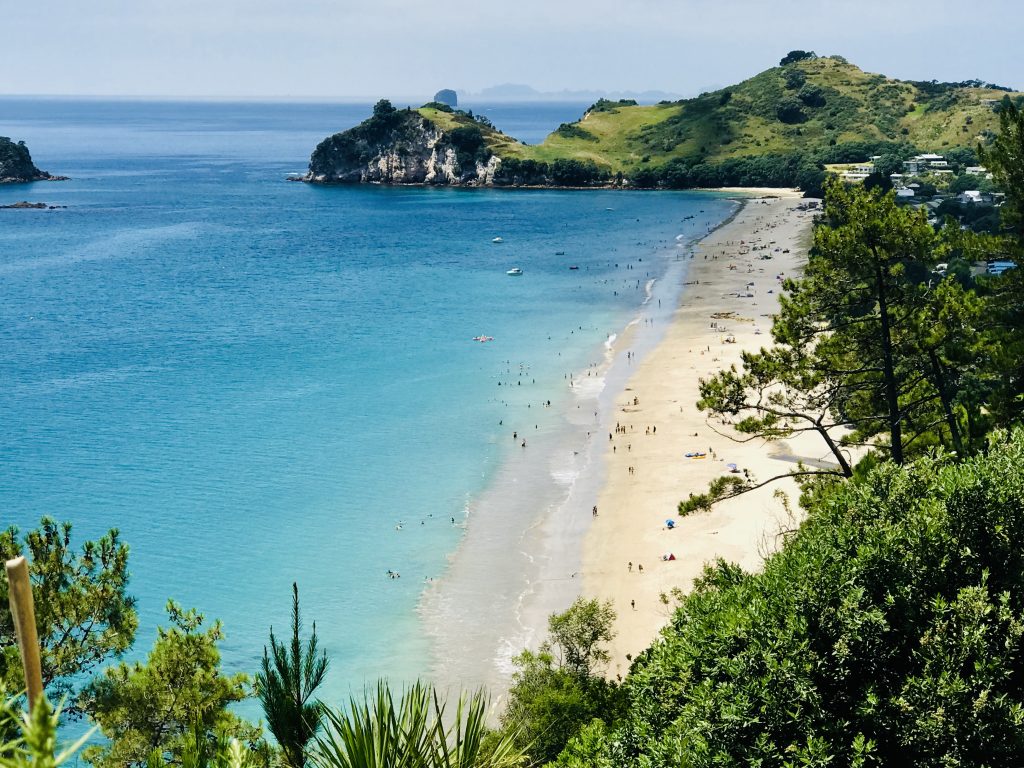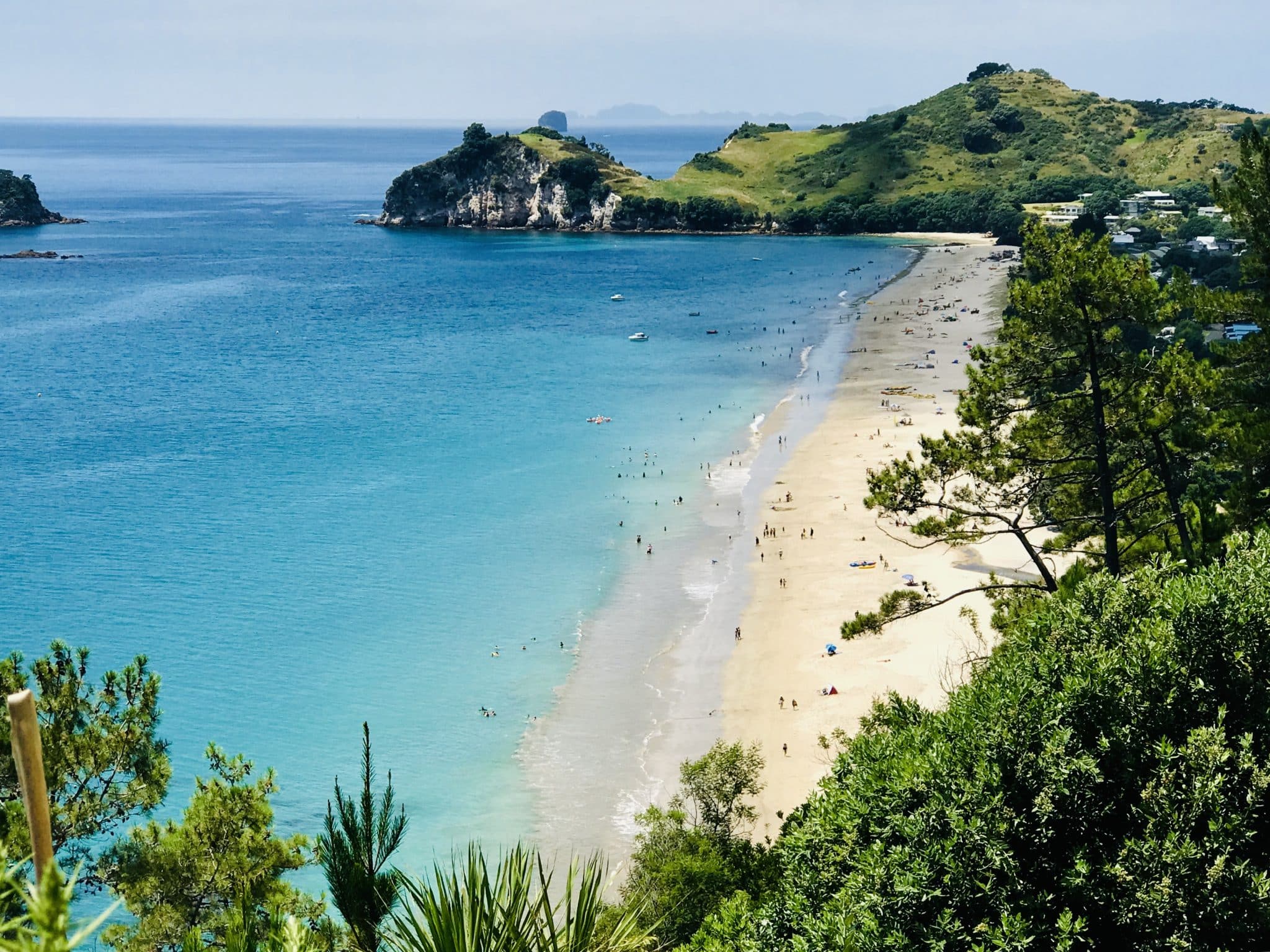 NZ Travel: The Best Hahei Accommodation Options To Suit All Tastes! 🇳🇿
Right in the heart of Hahei and less than a kilometre from the beach you'll find these lovely apartments – the perfect choice of Hahei accommodation for travellers who like the independence and privacy of self-catering accommodation.
The Cathedral Cove Apartments are very budget-friendly (with no need to pay for meals out if you don't want to). It truly makes you feel like you live here as you are walking distance from everywhere, can grab your groceries at the local shop and make your own dinner. There's plenty of space in the apartments and they are fully equipped with everything you need.
It's the ideal choice for a couple who want to spend some chilled out time together in a beautiful place. The owners are welcoming and helpful; they'll give you tons of information about the town and help you out with organising trips to the local attractions. You'll even get free snorkelling equipment and spades for the Hot Water Beach.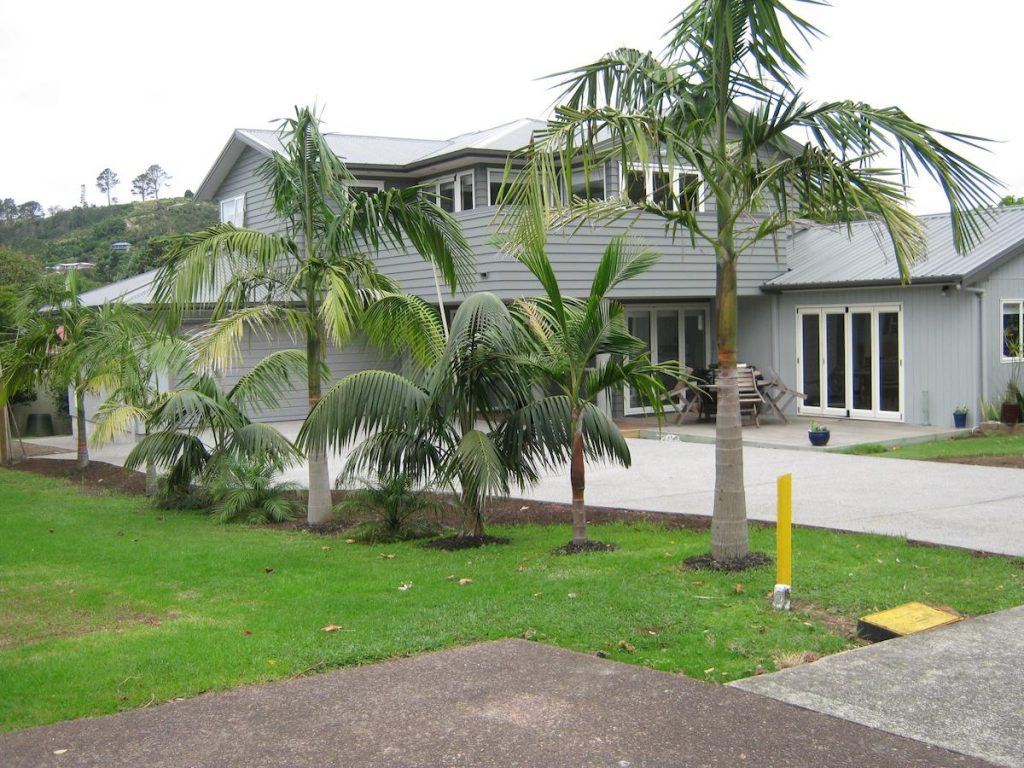 This friendly and comfortable resort has a range of villas, cottages and suites set in one and a half acres of lush trees and lawns. These gardens make it feel secluded even as you enjoy the convenience of being near the centre of Hahei. The beach is less than 500 yards away and you can hear the ocean soothing you to sleep.
All the rooms are well-equipped and cosy. If you're heading to Hahei with friends or family then the villas and cottage are ideal. Couples will like the deluxe suites. Wooden walls and natural décor make it feel homey. The resort also has beach equipment available for their guests, as well as bicycles if there are enough available.
It's great value for money, considering how central it is. The local brewery is just next door so you can pop there for a drink after a long day of beach chilling!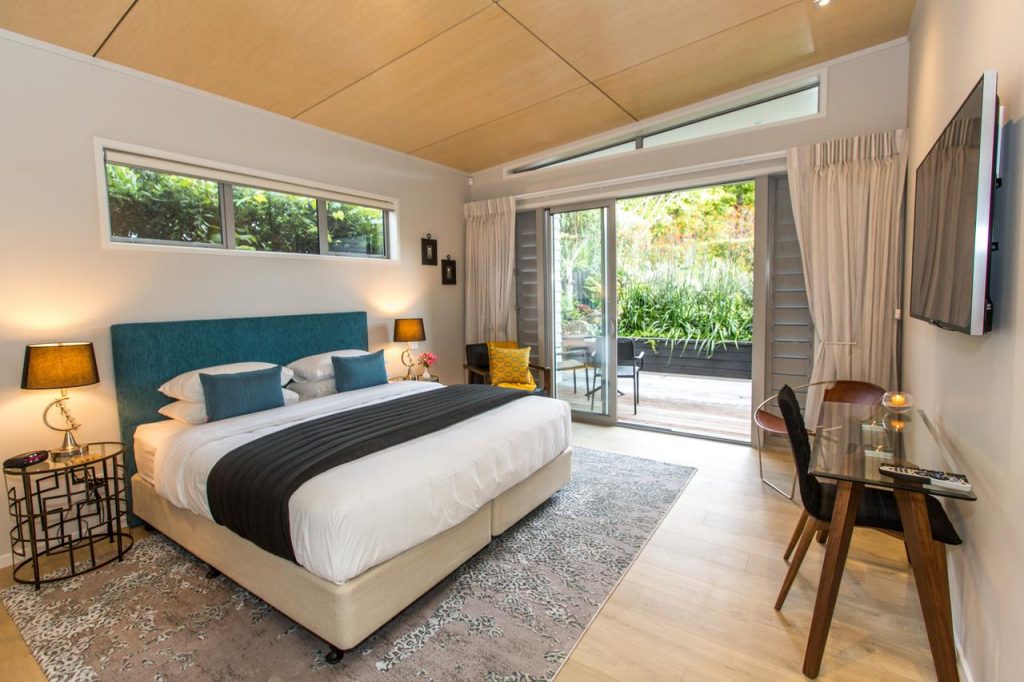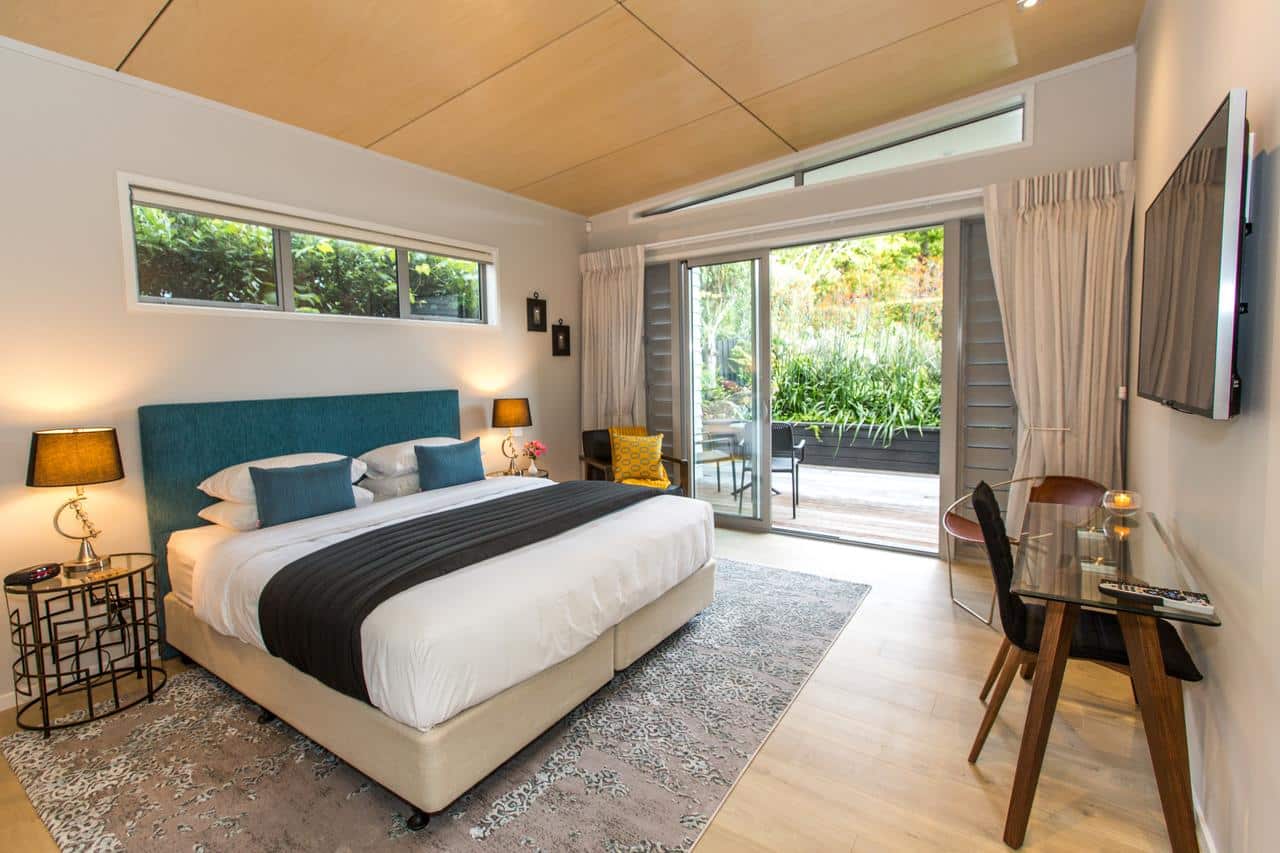 As great as Hahei is, staying there isn't necessary (and, if you're planning a last-minute trip during high season, it might not be possible as Hahei accommodation books up quickly) and Whitianga is a great alternative. The Beach Front B&B is one of the top places to stay there, with a luxury feel that won't break the bank.
Huge double rooms look out over the sea and all have balconies. Stylishly decorated and impeccably clean, they are the ideal space to unwind in after a long day of exploring the area. The hosts are friendly and kind, and cook a mean breakfast! There's a shared kitchen and shared lounge, so this might not be the best option for families; couples will love it, though.
It's a prime location in Whitianga, only 5 minutes' walking to the cafés, restaurants and other facilities in the town. Hahei and Cathedral Cove are less than 40 minutes' drive away. You'll feel right at home!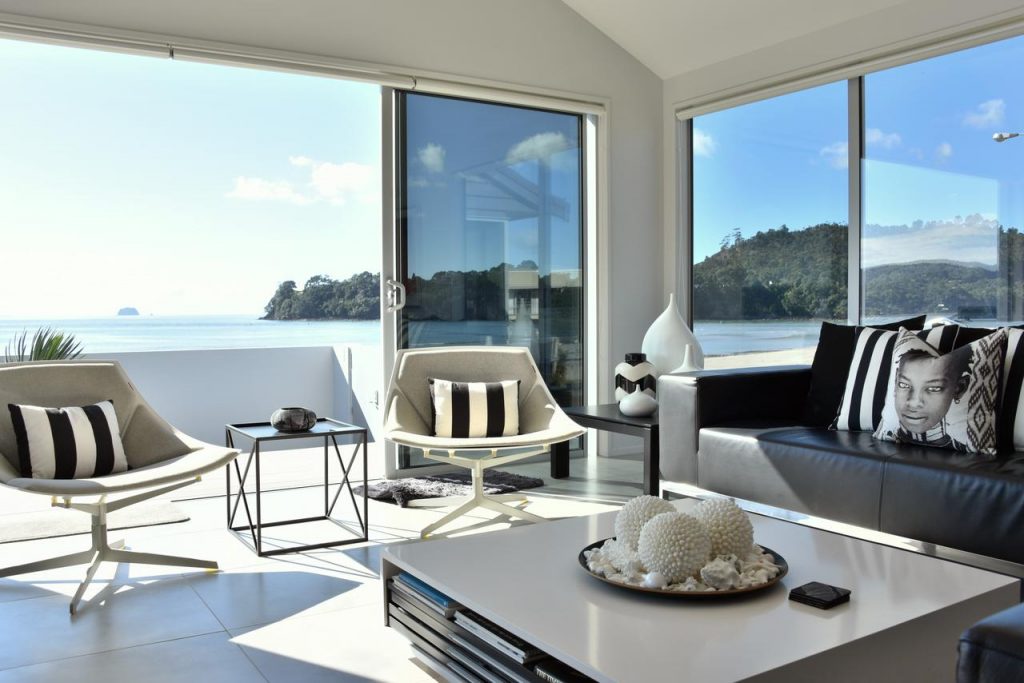 The warm welcome you receive from the friendly hosts at this B&B makes it one of our favourite Hahei accommodation options. It also helps that you're only 10 minutes from the Hahei beach and 5 minutes' drive from the Hot Water Beach, of course!
Choose from a reasonably priced queen room, king room or studio and enjoy the ocean views from the private balcony. The terrace where breakfast is served also offers spectacular views down the slope to the sparkling sea in the bay. There's even a hot tub there, so you could easily spend an entire day relaxing at the B&B without even noticing!
The owners make you feel right at home, with every attention you could ask for and their enthusiasm for the area. They've ensured the rooms are supplied with every comfort, from tea and coffee making facilities to free toiletries. The breakfast is great as well. It's the perfect accommodation choice for couples or families with older children.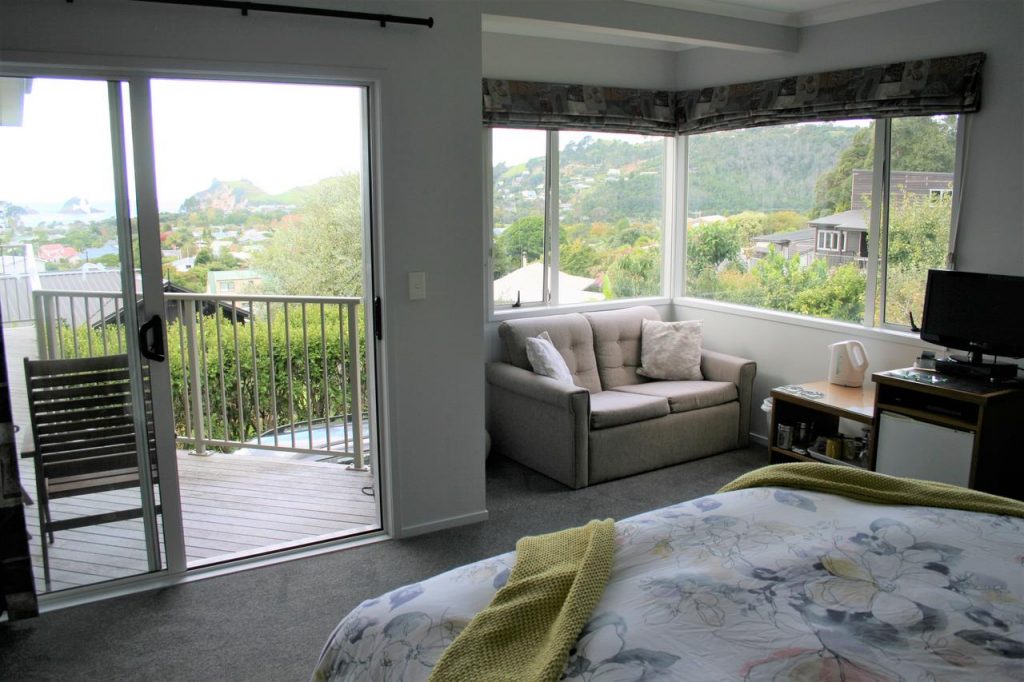 The Church is one of Hahei's best eateries and also offers these excellent accommodation options. It's a little bit further out of Hahei's centre, but only a 5 minute walk (and a 10 minute walk to the beach) and you'll appreciate the secluded feel when you look out over the one and a half acres of garden land.
All the rooms have a private patio so you can sit out with a coffee or a cool drink and enjoy the surroundings. The timber cottages are picturesque and cosy, and all rooms and cottages are equipped with microwave, fridge and toaster. The décor is simple but elegant and the rooms are extremely spacious.
It's a great location to come with the family as you have plenty of space – both indoor and outside. You can easily explore the area and the friendly staff can give you advice and assistance, whether you want to walk to Cathedral Cove, go kayaking or try your hand at diving.
The restaurant is delicious too, which always helps!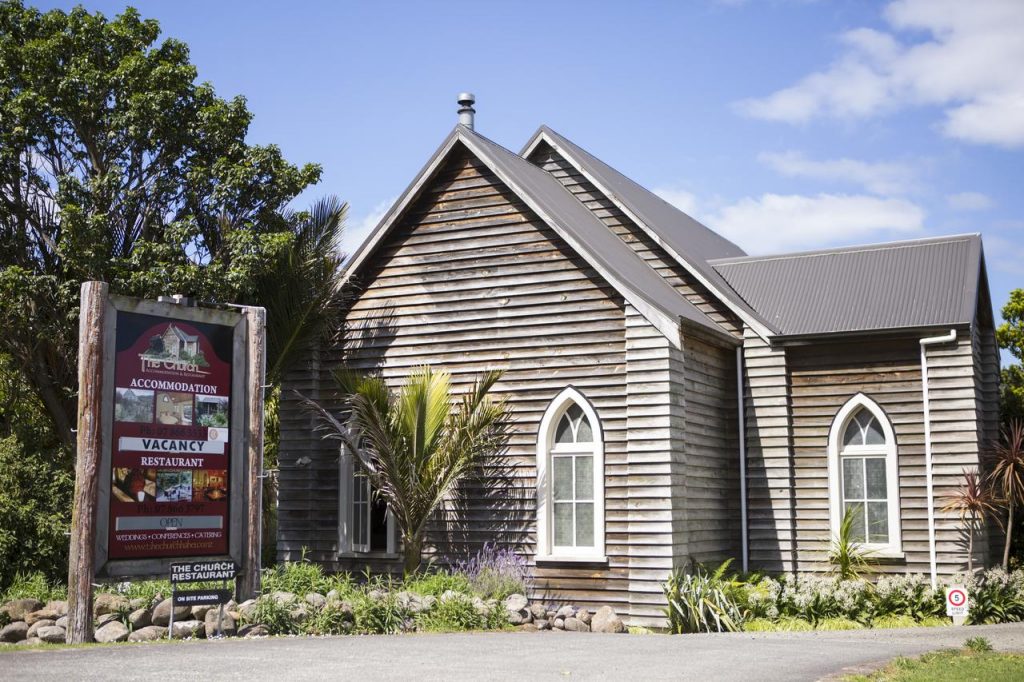 Reading this, you'd be forgiven for thinking that Hahei was only made up of cute B&Bs with amazing hosts, but that's not far off the truth – and that's part of the charm of the town as well. At this Bed and Breakfast you'll receive the warm welcome that's part and parcel of all Hahei accommodation and enjoy the convenience of being in the middle of the town.
The rooms are spacious, bright and tastefully decorated with a lovely use of colour. Choose between a standard or large double room; if you're coming with a family then the deluxe double room has extra beds. And, seriously, they're incredibly comfortable beds! There's also an outdoor swimming pool for the guests, which is a lovely addition to the experience.
The hosts welcome you with a glass of fizz, cook you a delicious breakfast and also happily take you along the start of the Cathedral Cove walk for free. You're walking distance from everything in Hahei, so make sure you book a long enough stay to enjoy all of it.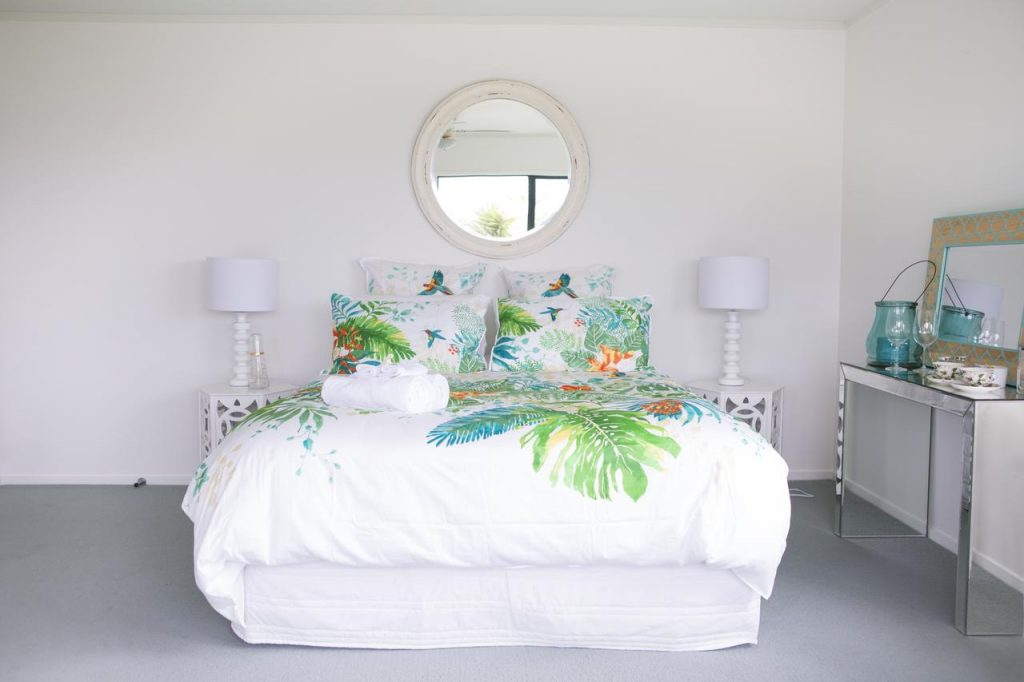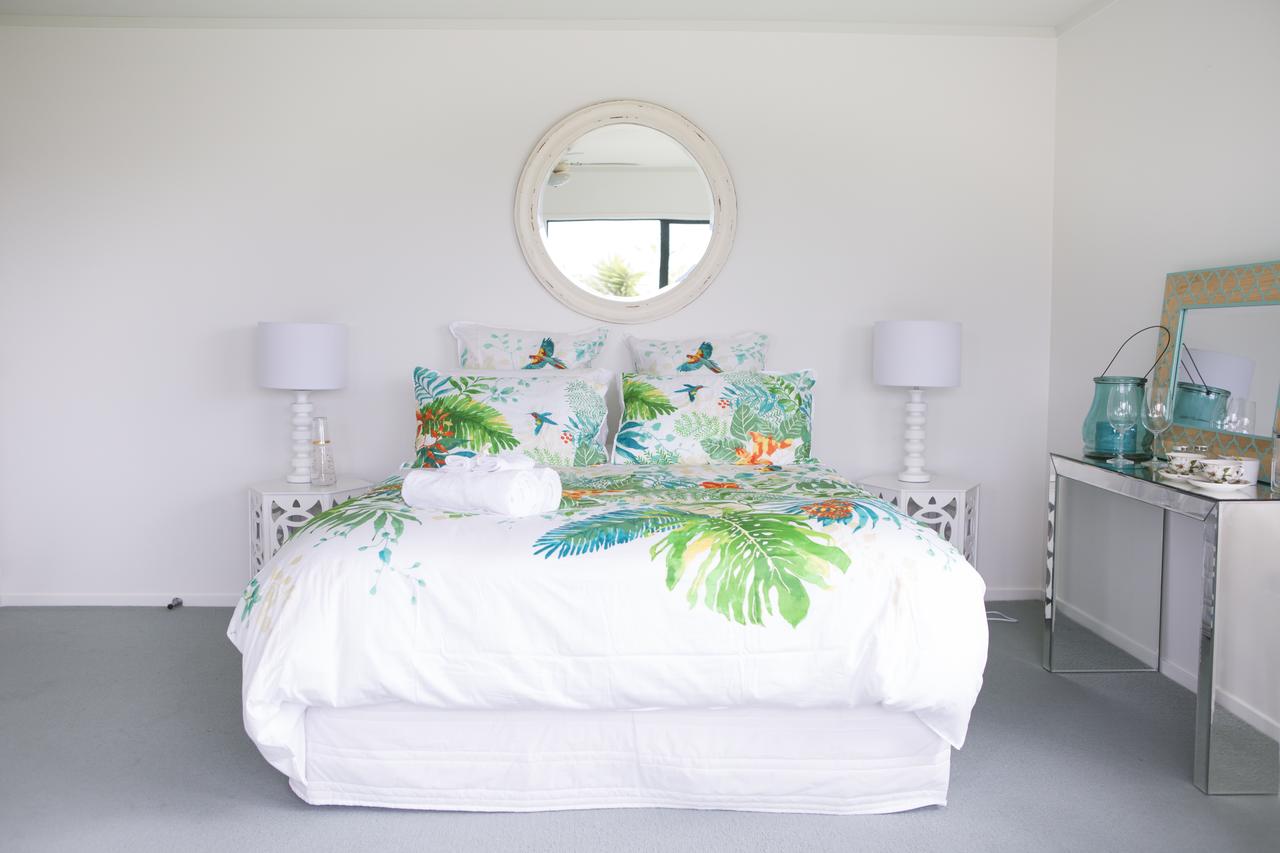 Are you hoping to enjoy Hahei in a bit more intimate luxury? This apartment is the place for you! It's not for families or groups, as there's only one room, but it's perfect for a couple looking for a romantic getaway. This modern home is set above the village so you get incredible views from the terrace over the ocean – and through the floor-to-ceiling windows in your room!
Your suite includes bedroom, lounge area and a private bathroom; breakfast is served in the common area or on the deck if you'd rather. The room is well-appointed with Smart TV, complimentary toiletries, tea and coffee making facilities and free on-site parking.
It's a little bit out of the centre of Hahei so ideal if you want privacy, but you will have to walk to get to the beach and amenities in town. The hosts will provide pre-dinner drinks and nibbles to fortify you for the walk, though!
So whatever your needs are, you'll find them met in Hahei!