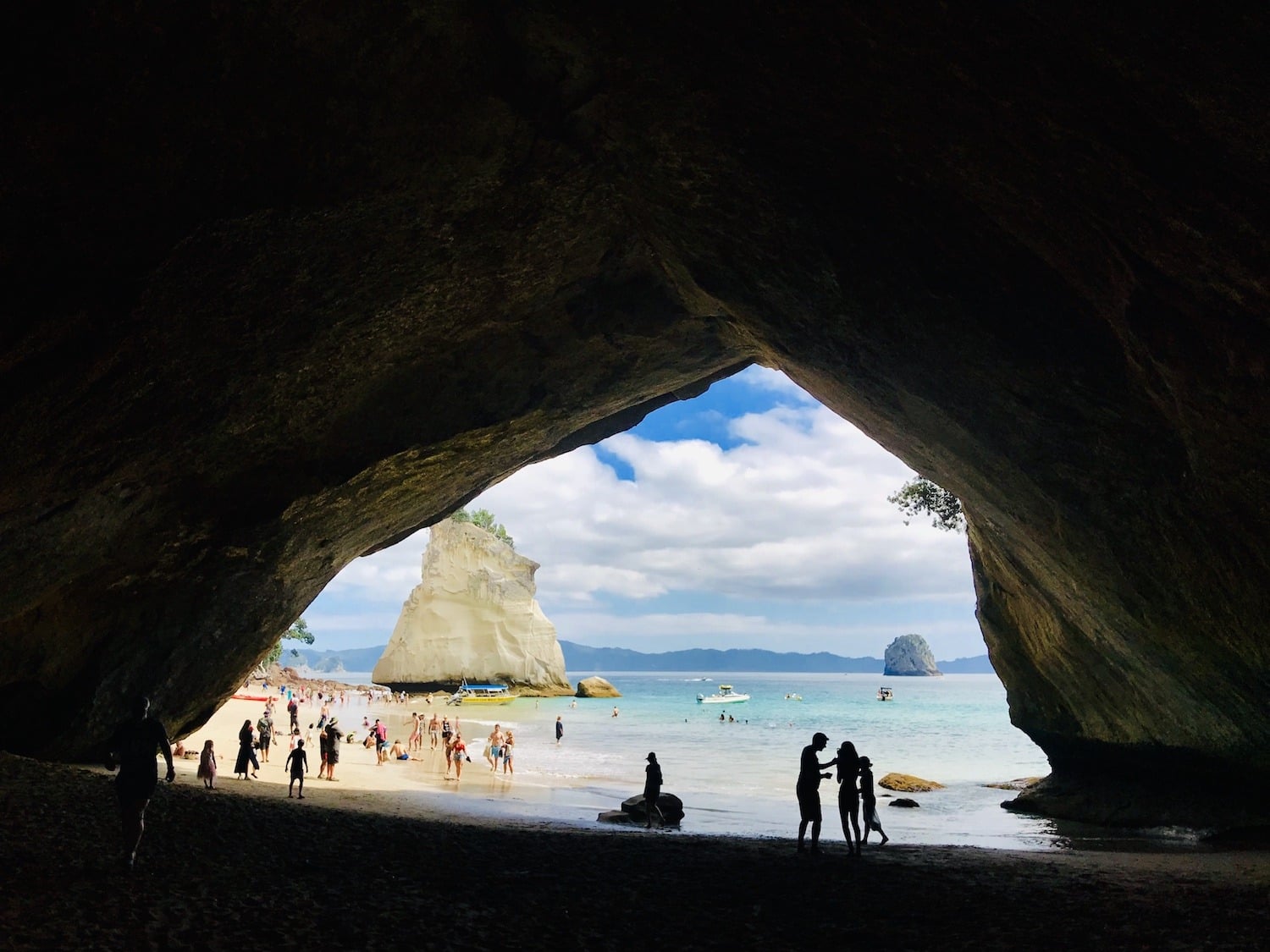 You know Cathedral Cove, right? No? Well, perhaps you've seen The Chronicles of Narnia: Prince Caspian? Then you've seen Cathedral Cove.
This stunning area of the North Island coastline comprises a secluded bay not accessible by car and a spectacular limestone arch between two beaches.
The dramatic cliffs and water swooshing under the rock archway are something that simply has to be seen if you're in New Zealand.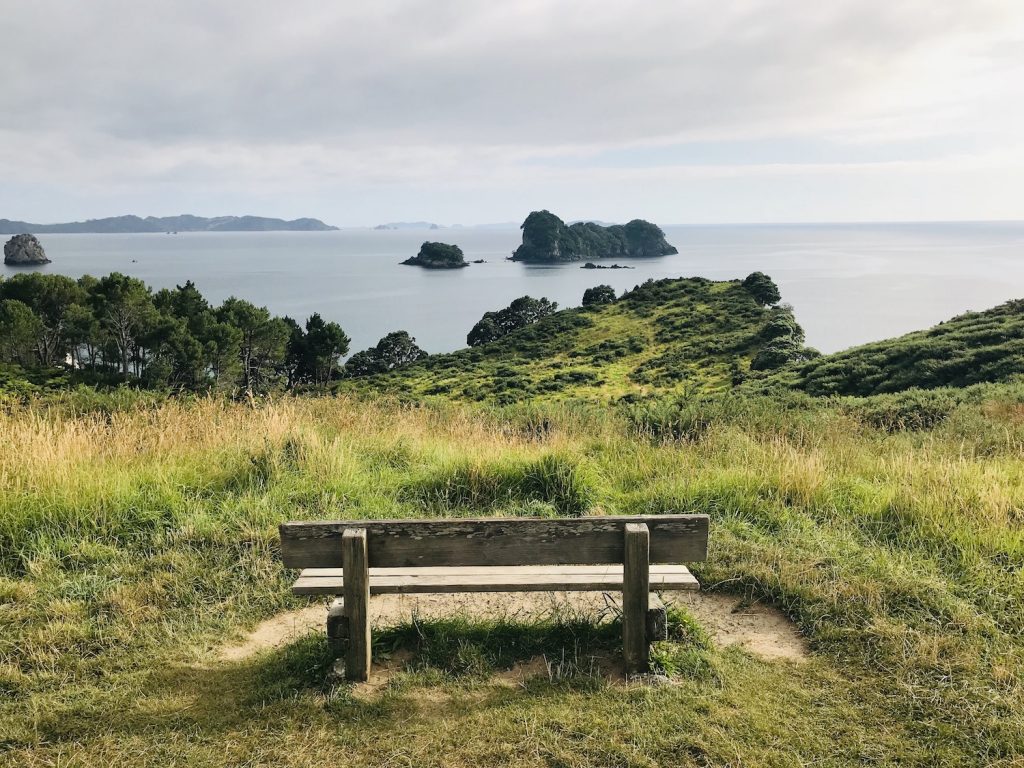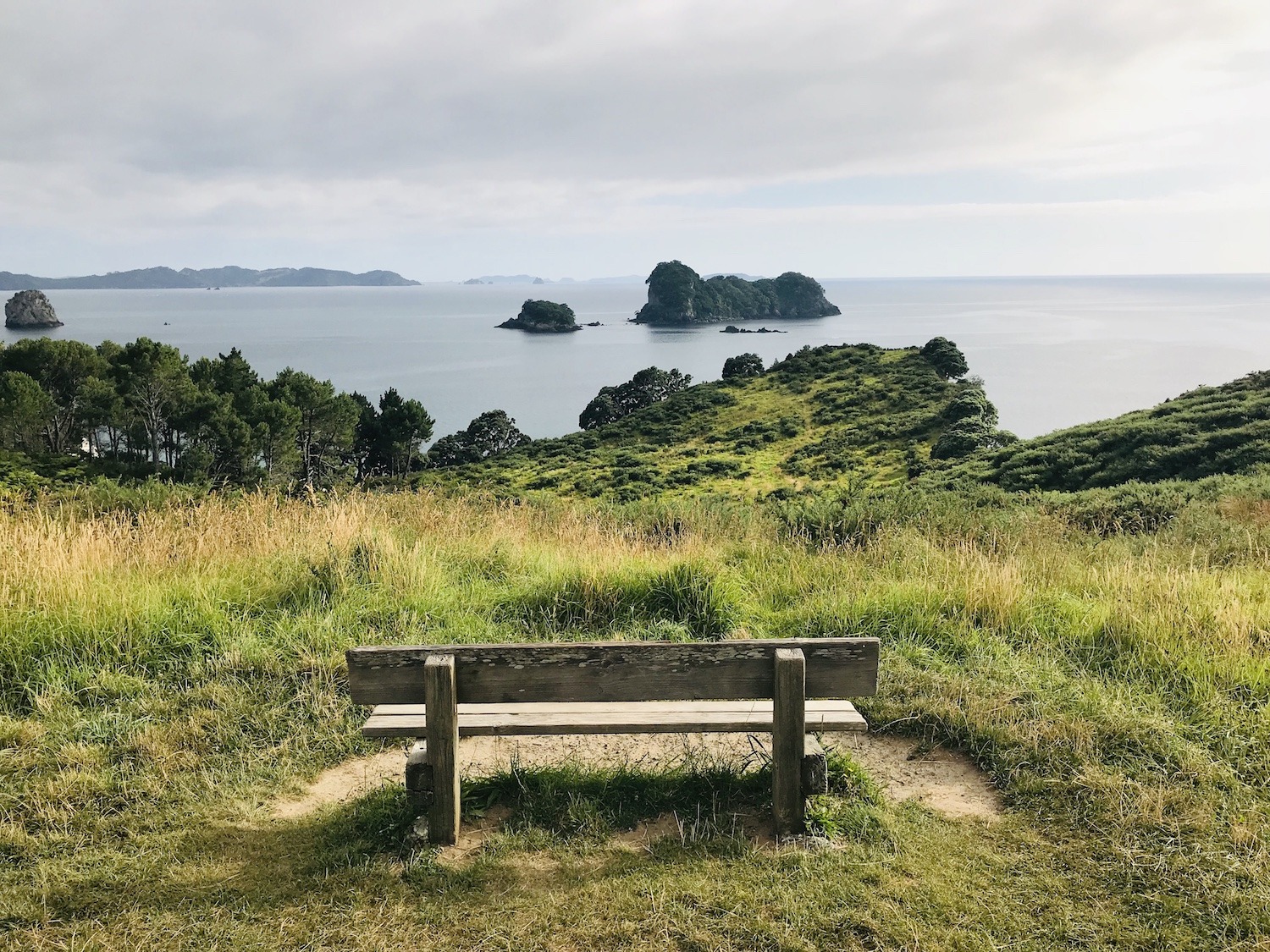 So if you can't drive there, what do you do? Well, it gets better: the Cathedral Cove walk is a beautiful track that will take you right to the bay. It's only 2 and a half kilometres across the cliff tops, starting in Hahei. Along the way you can take in more of the area's stunning scenery and the views out over the ocean.
The big question on many people's lips is, of course, is the Cathedral Cove walk easy to do? Luckily for those of us who aren't so used to physical exertion, it is! It will take less than two hours there and back and there aren't any steep slopes (although there are some steps and some ups-and-downs).
Even if you get a bit tired on the way, boy, is it worth it! The views along the way are glorious and seeing the crystal-clear waters once you arrive at the beach are stunning.
If you are super-keen, we'd recommend trying to do the Cathedral Cove walk to get there at sunrise – it's not something you'll ever forget and it's much quieter.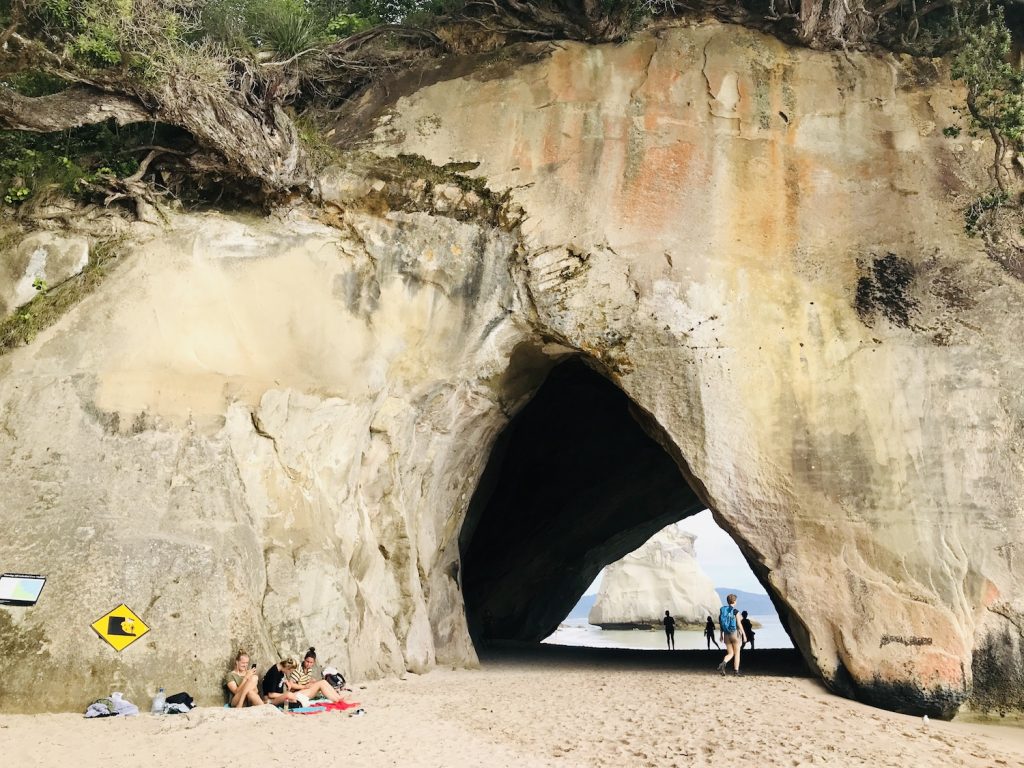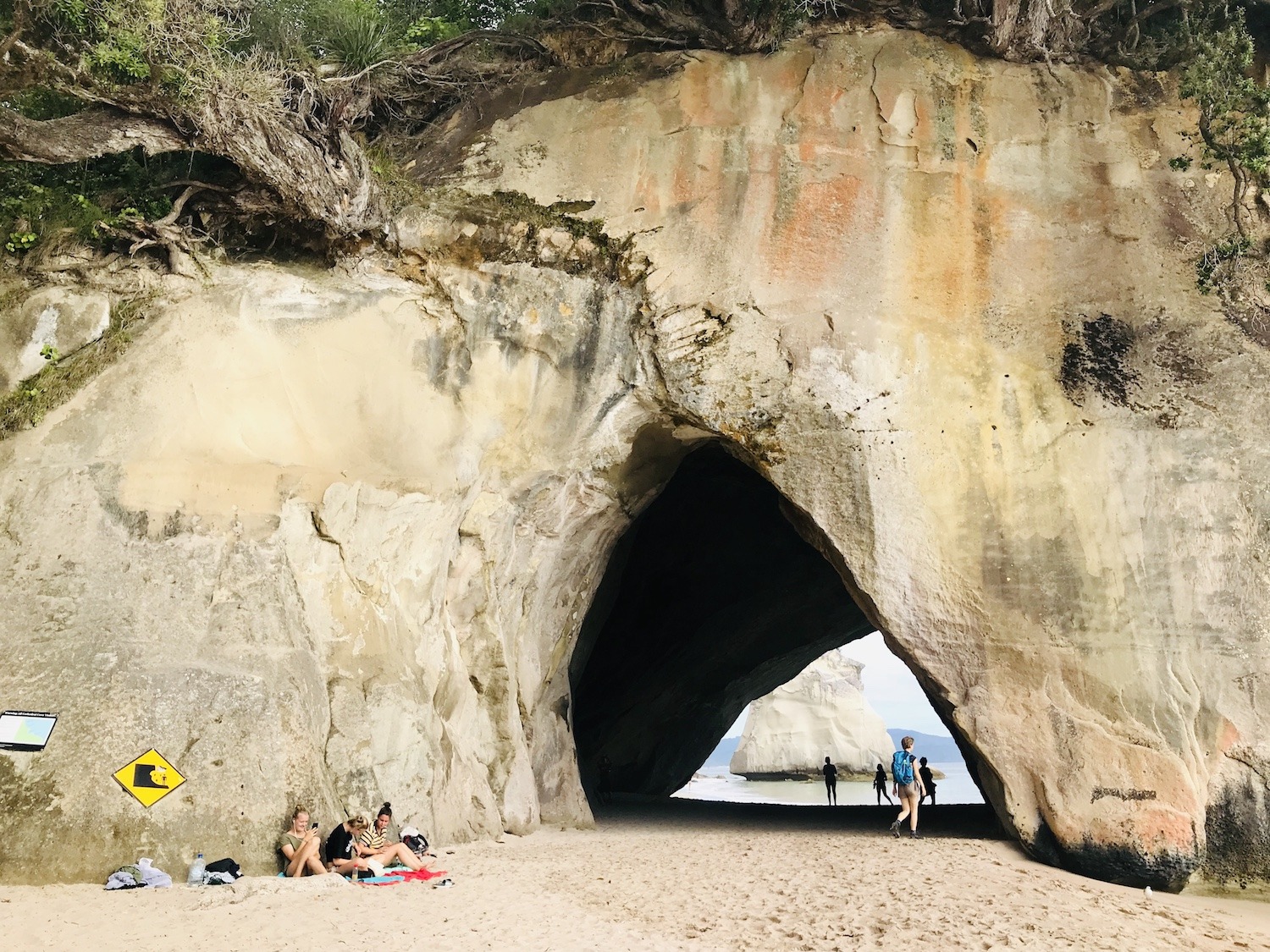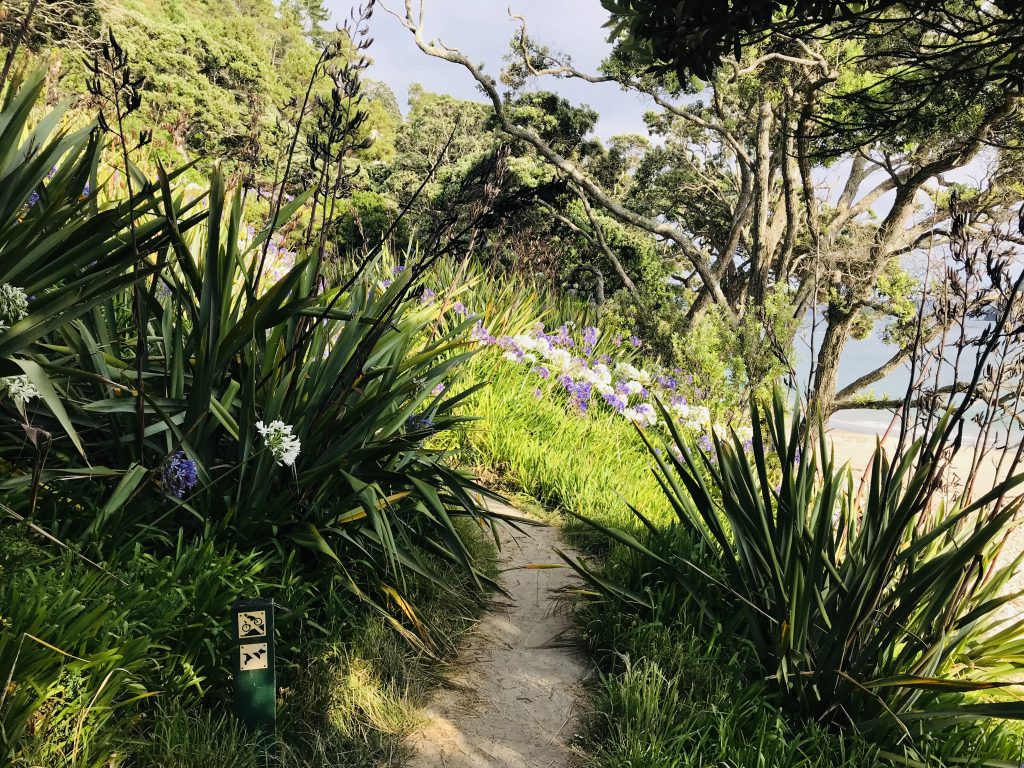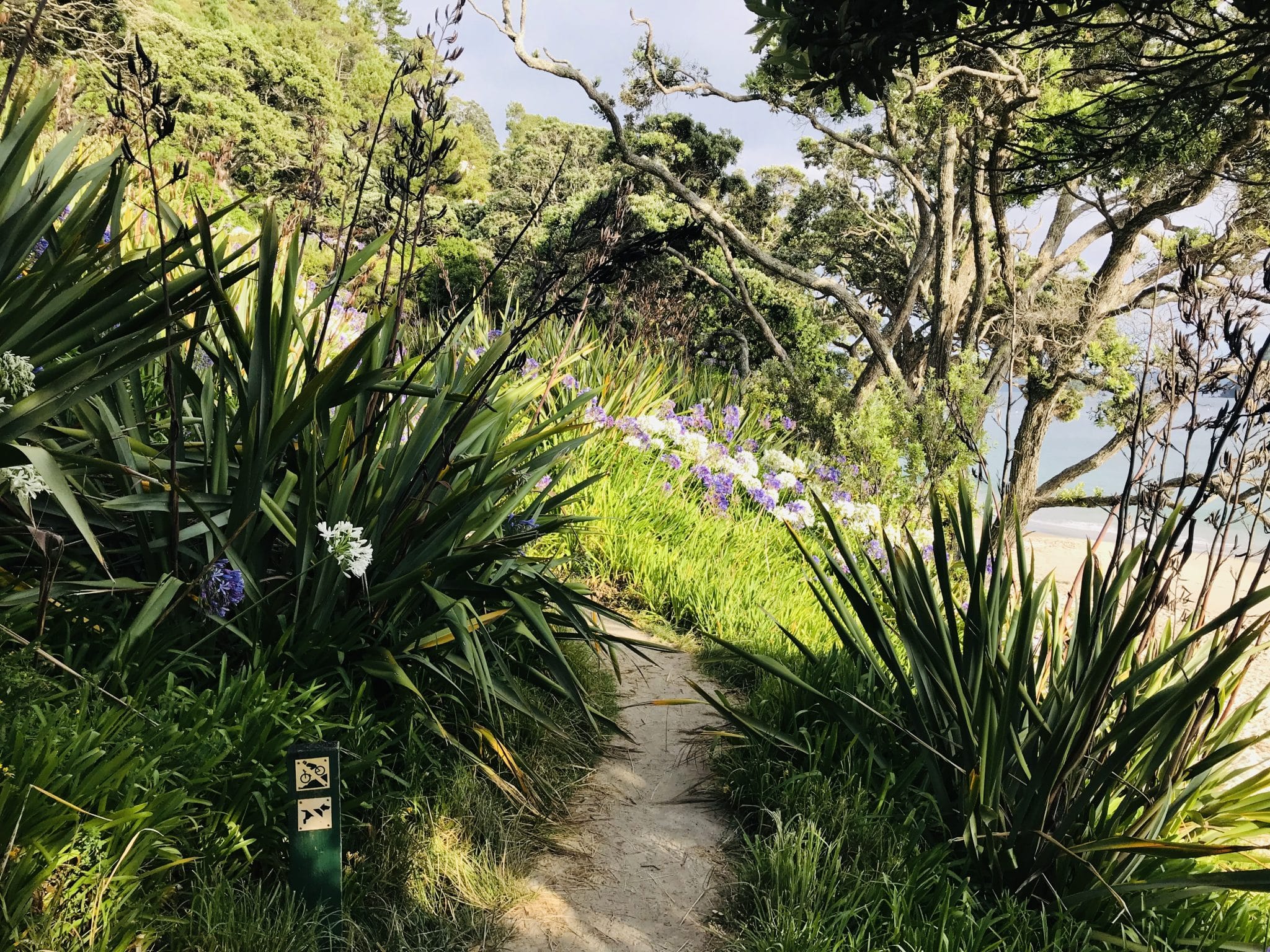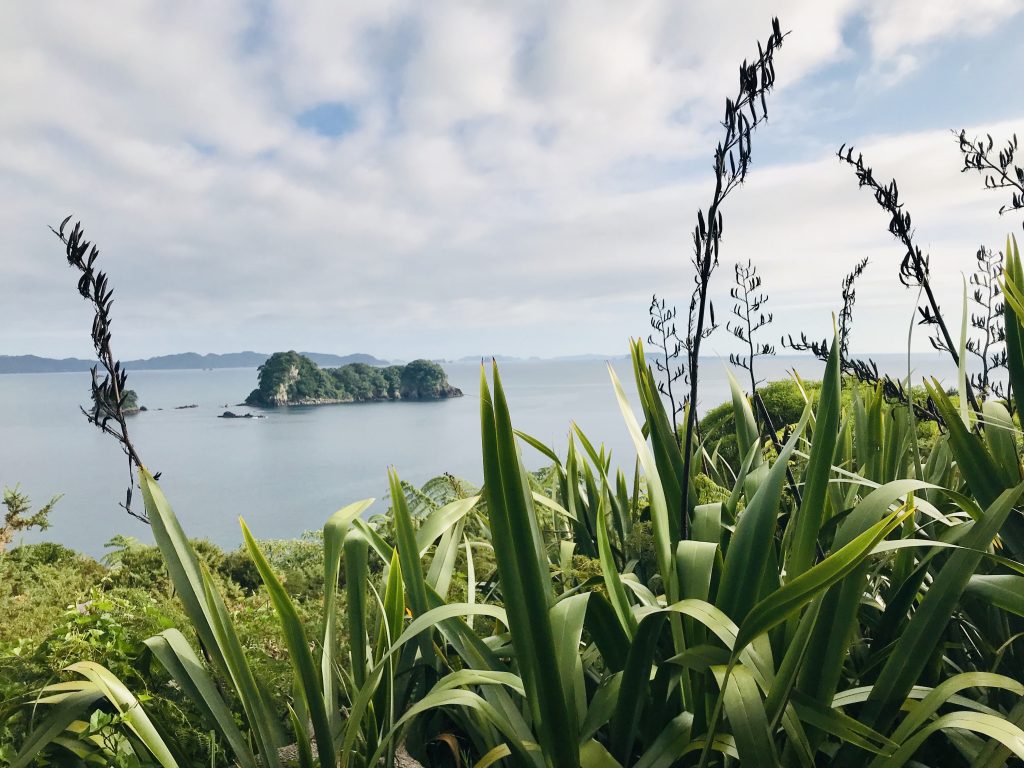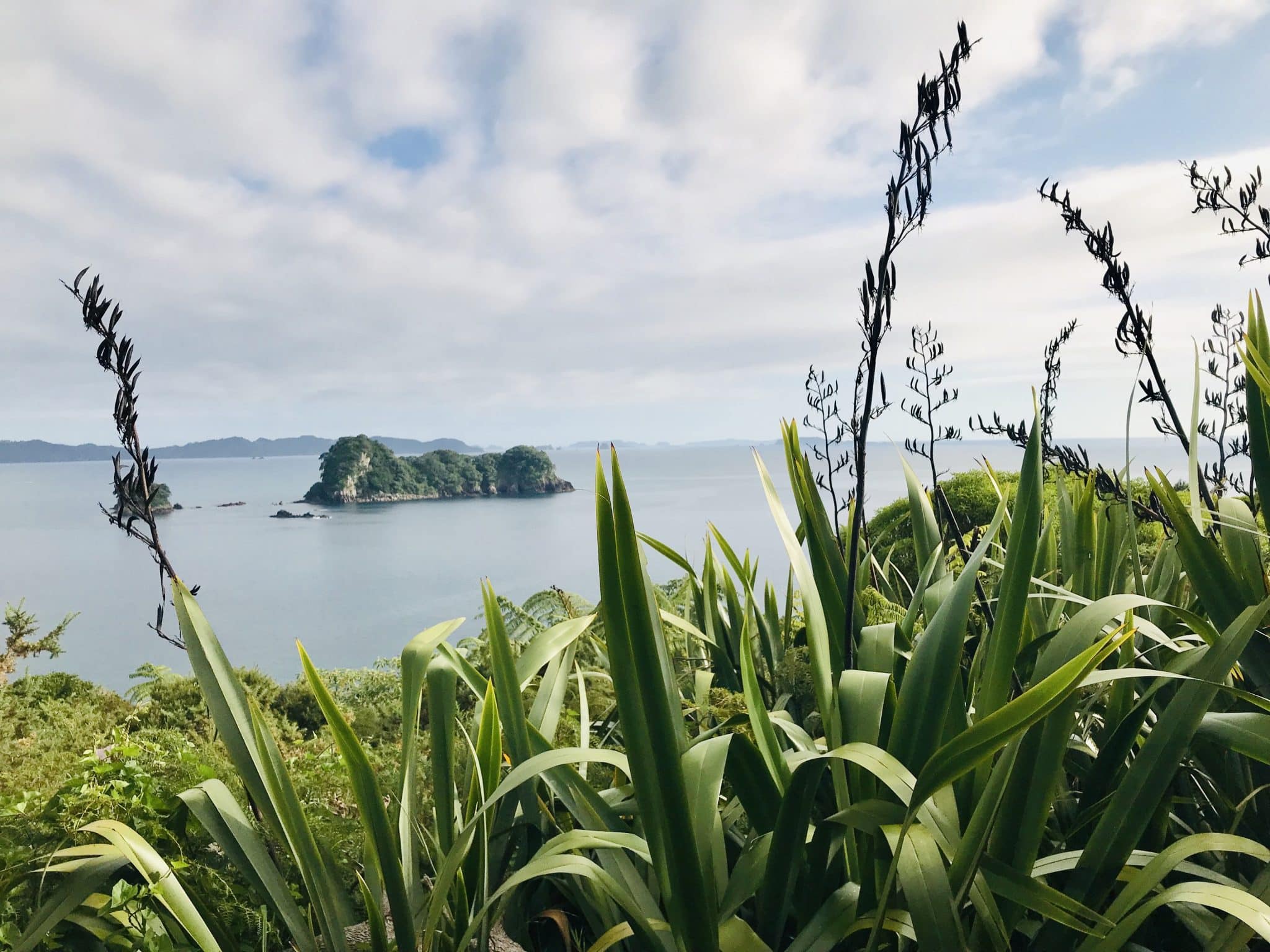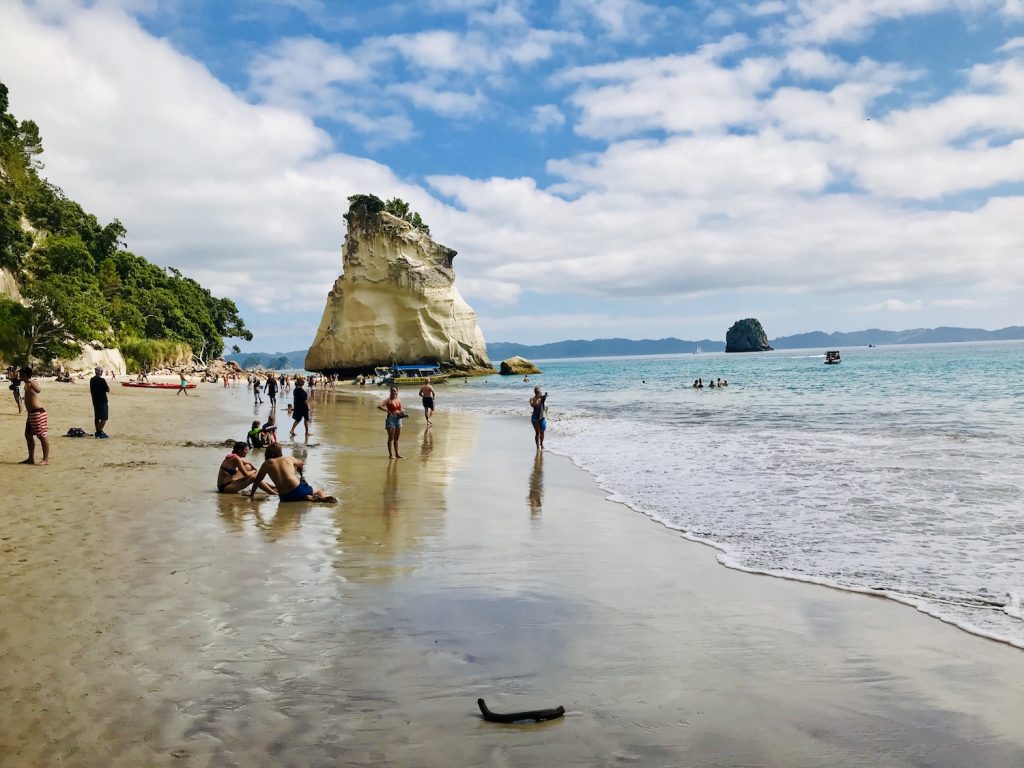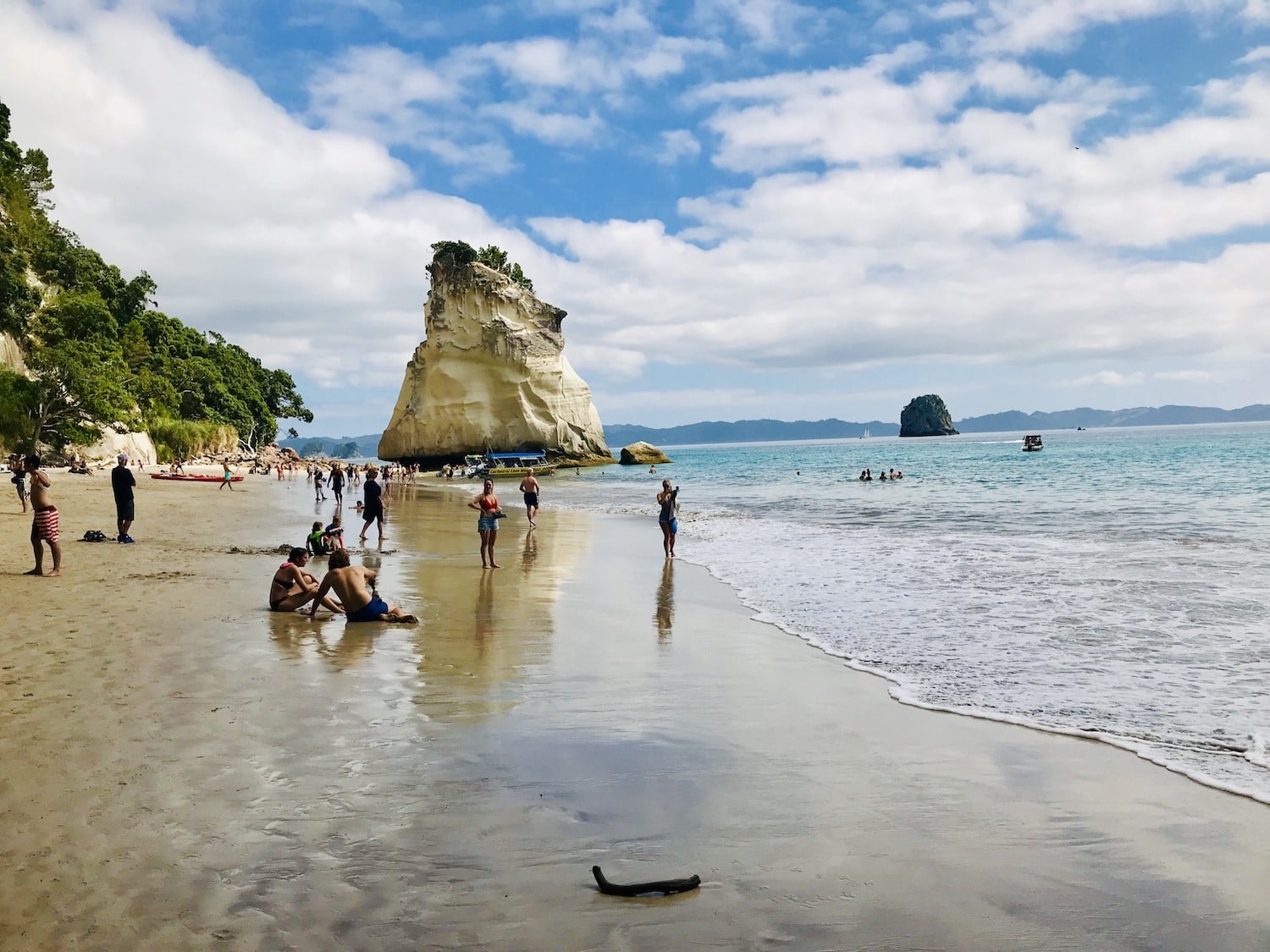 Why The Cathedral Cove Walk Should Be Top Of Your NZ Bucket List! 🤩
It's easy to understand, once you see it for yourself, why the makers of The Narnia Chronicles choose to use this location as the point that the Pevensie children return to Narnia in Prince Caspian.
It really does feel like the entrance to a magical land; gazing through the archway at the sparkling sea beyond, you'd be forgiven for thinking that it's another world altogether through there. The tunnel of the arc also reflected the train tunnel in 'our' world the family had just traveled into, for those of you interested in cinematography!
To get there, you can easily drive from Auckland to Cathedral Cove – it's a beautiful drive and will take you less than 3 hours. If you're lucky, you're already based in Hahei for your holiday and then you can easily stroll up to the starting point.
While traveling from Auckland to Cathedral Cove isn't a problem, there are some great accommodation options in Hahei too, but if you are hiring a car then why not take the extra time to explore the area and all the other wonderful highlights the Coromandel region offers!
Or you can always just sign up for one of these popular Cathedral Cove tours to make things simpler and more stress-free…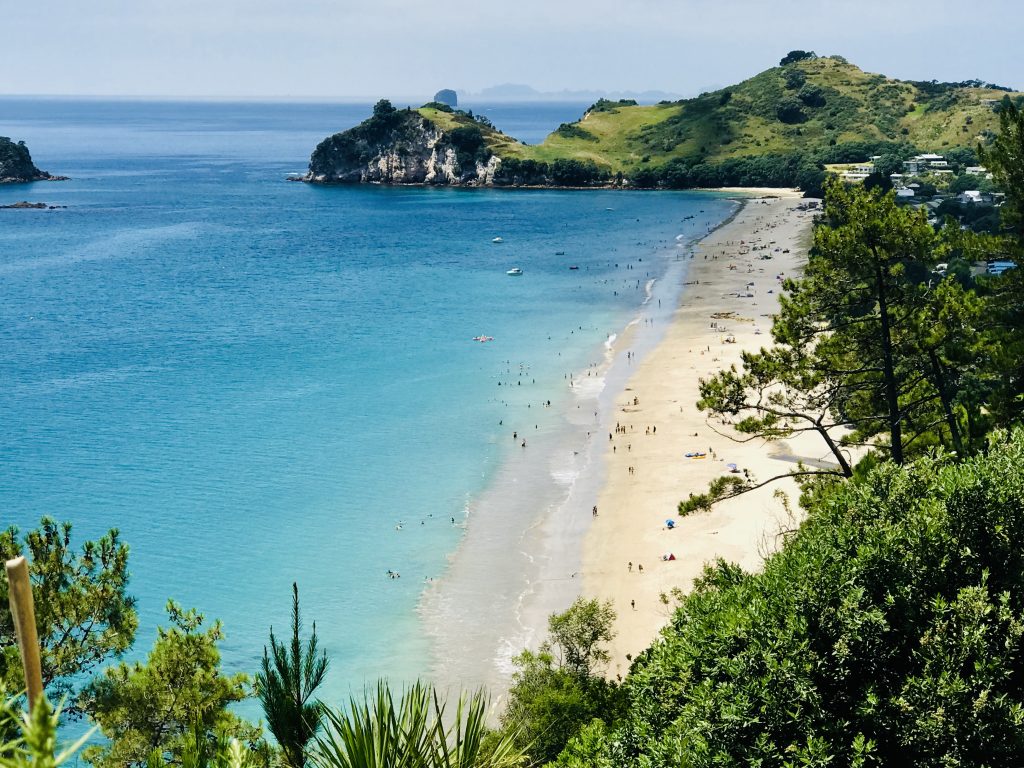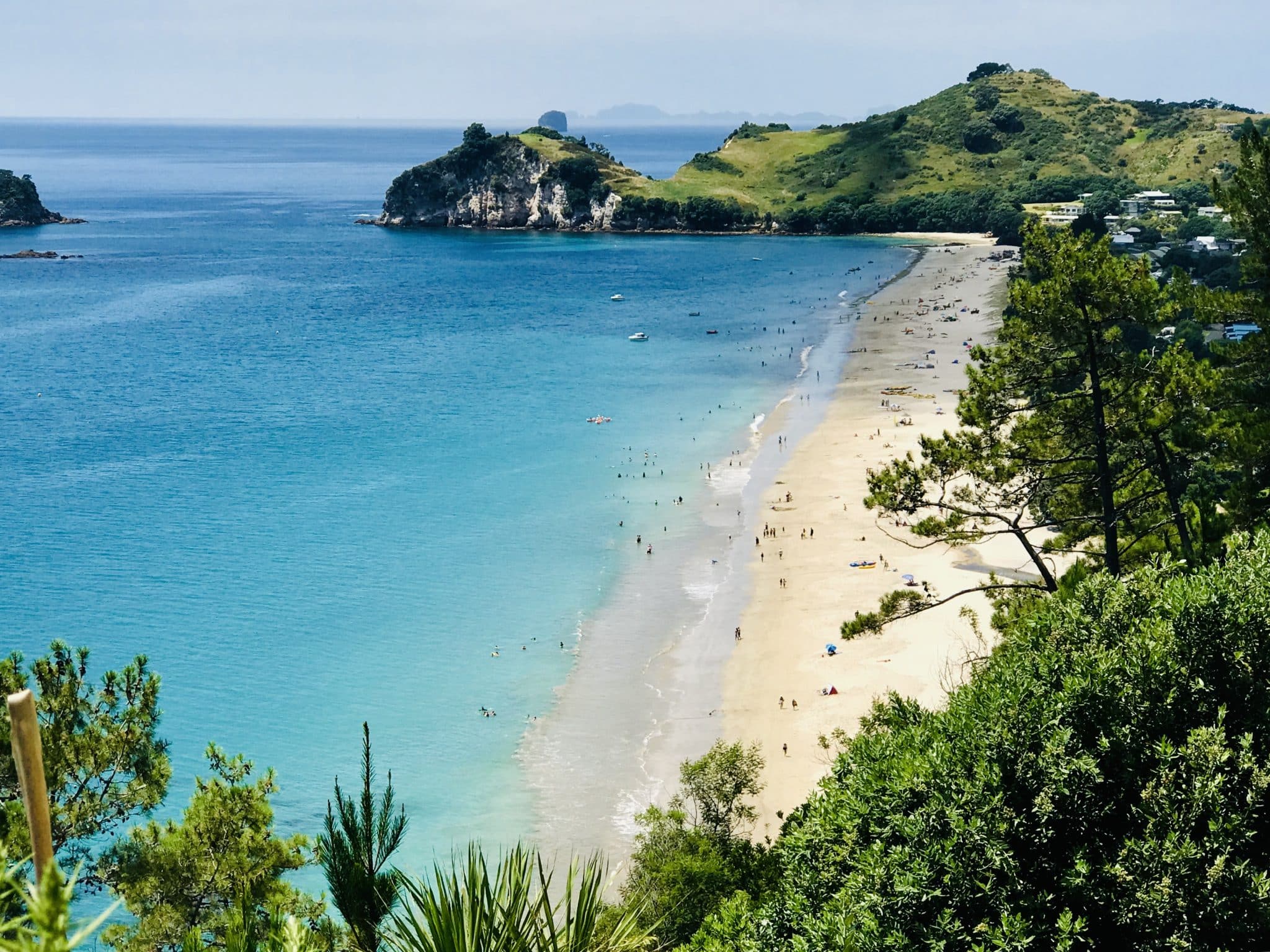 Wherever you're travelling from, it's worth noting that there's no parking at the start of the walk. The Cathedral Cove shuttle takes you from the car park in nearby Hahei up to the start of the walk for about 10 NZD (price subject to change, of course!).
The shuttle goes about every 20 minutes, so you'll never need to wait for long.
One thing we love doing when we take this walk is to bring along some snorkelling gear so once we reach the bay, we can hop into the water and see the cove from another angle. You can easily hire snorkelling gear from one of the local shops, or take a guided snorkel trip.
The aptly named Sting Ray Bay diversion a few minutes from the main path actually has Sting Rays to spot, though the water is so clear you can see them with the naked idea so you won't accidently stand on them.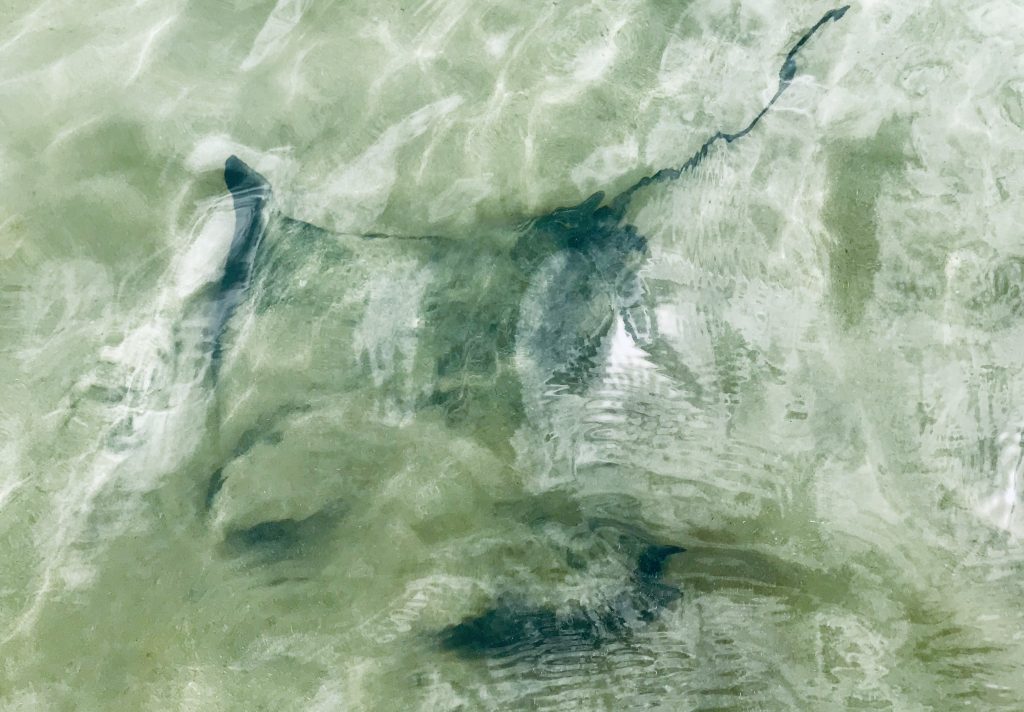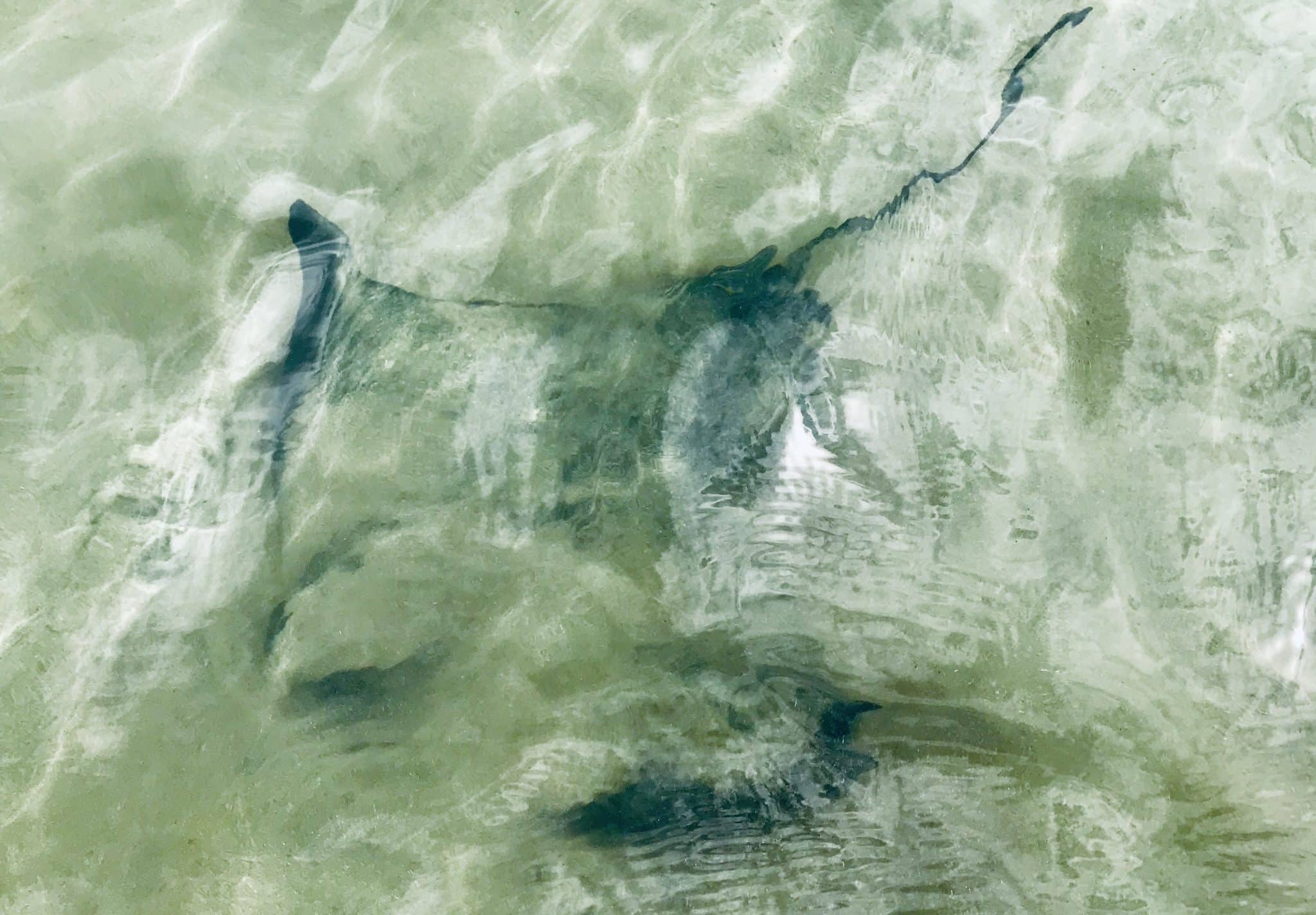 Perhaps all this walking is sounding a little too strenuous? Or you'd rather do something a bit different? Considering what you're here to appreciate is the splendour of the coastline, taking advantage of one of the Cathedral Cove kayak tours might be a good idea.
You can do a 3 hour kayak tour from Hahei beach that will take you right along beside the spectacular rock formations, giving you in-depth insight into the geology and the history of the area. It doesn't matter how fit you are as the tours are open to all abilities and if you 're lucky you might even see some of the marine wildlife, including seals, dolphins, and whales.
The Cathedral Cove kayak tours obviously do still involve some exercise; for the ultimate relaxing sightseeing tour, a Cathedral Cove boat tour might be the way to go. This will help you explore the cove, but also the marine reserve and islands nearby, all in under one hour (so it's a great choice if you're pushed for time).
The experienced pilots can take you close to the cliffs and even into the secret caves at low tide. The marine life is the icing on the cake to this exciting way to see some of New Zealand's most iconic natural beauty.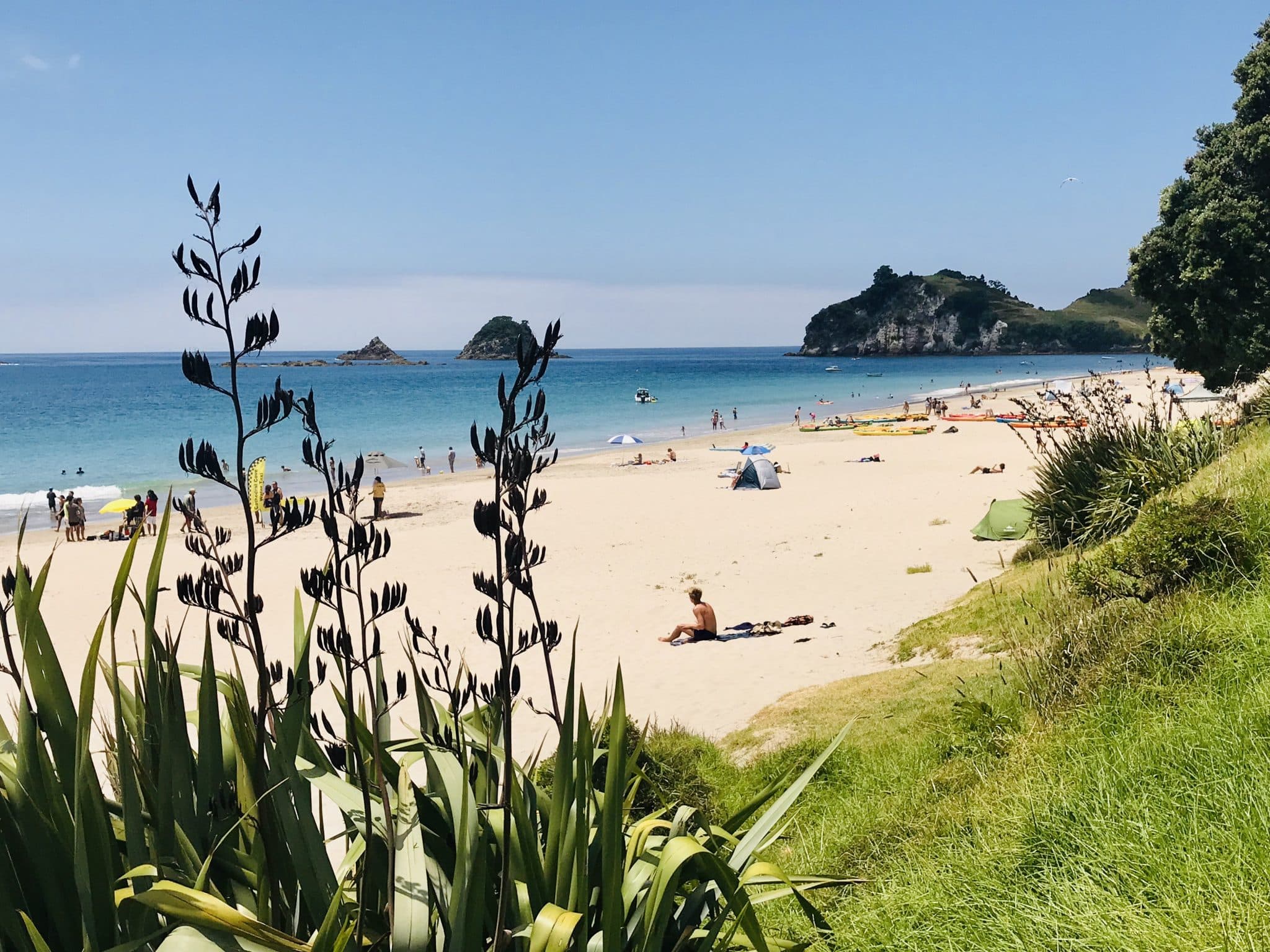 If you've seen Prince Caspian, you'll remember the four children discovering the castle of Cair Paravel on top of a cliff. This spectacular cliff top is just south of Hahei and there are many equally as stunning that you can see from your Cathedral Cove boat tour.
You'll realise that a castle doesn't look out of place at all in this majestic landscape!
For a cheaper alternative, you could always take a chance on the on-demand water taxi that goes from Hahei Beach to Cathedral Cove with no prior booking needed. While not an official guided tour, you'll definitely get a good view on this trip (provided it's not full, of course!).
Try one – or all – of these transportation options to get to Cathedral Cove and you'll feel like you're on your own other-world adventure. There are endless amounts to marvel at, from the wildlife on sea and land to the seemingly endless views across the ocean from the tops of the rugged cliffs.
Despite the appeal of the kayak tours and boat tours, if your legs are up to it, nothing can beat the Cathedral Cove walk. Suitable for ages and recently concreted making it even easier, just take your time, enjoy the view an wear plenty of sunscreen!
It's a totally immersive experience that really makes you feel part of the landscape, not only a spectator. Plus, it's good exercise – so a great excuse for that ice cream or beer once you're back at Hahei beach! Don't cross this one off your NZ bucket list!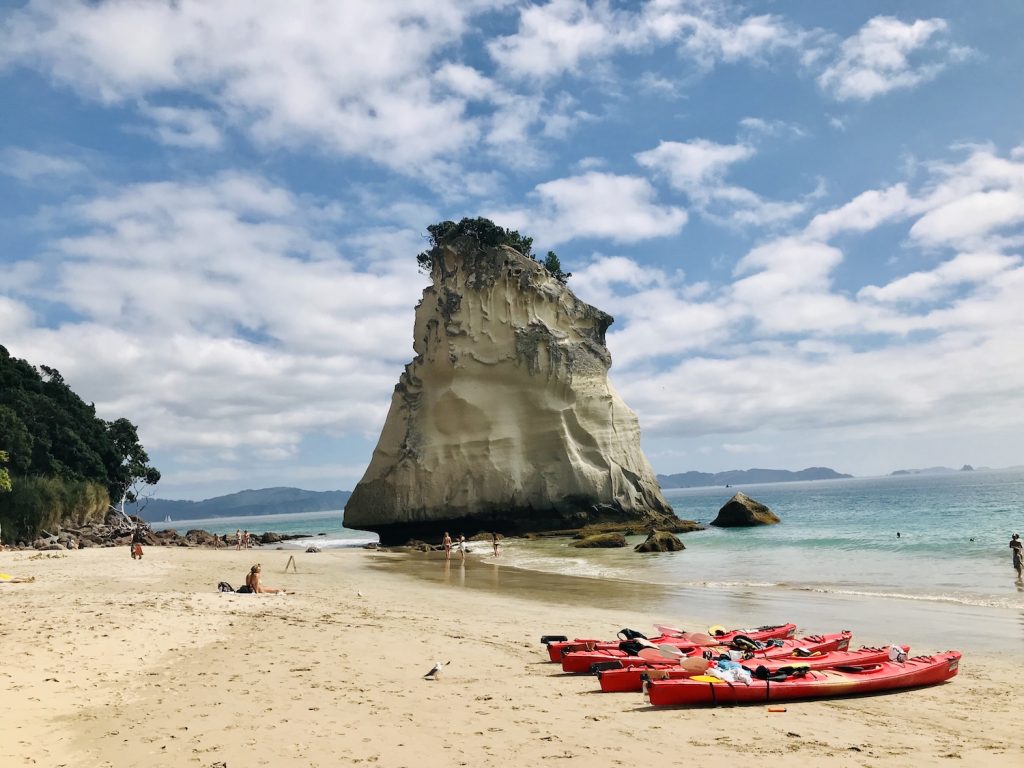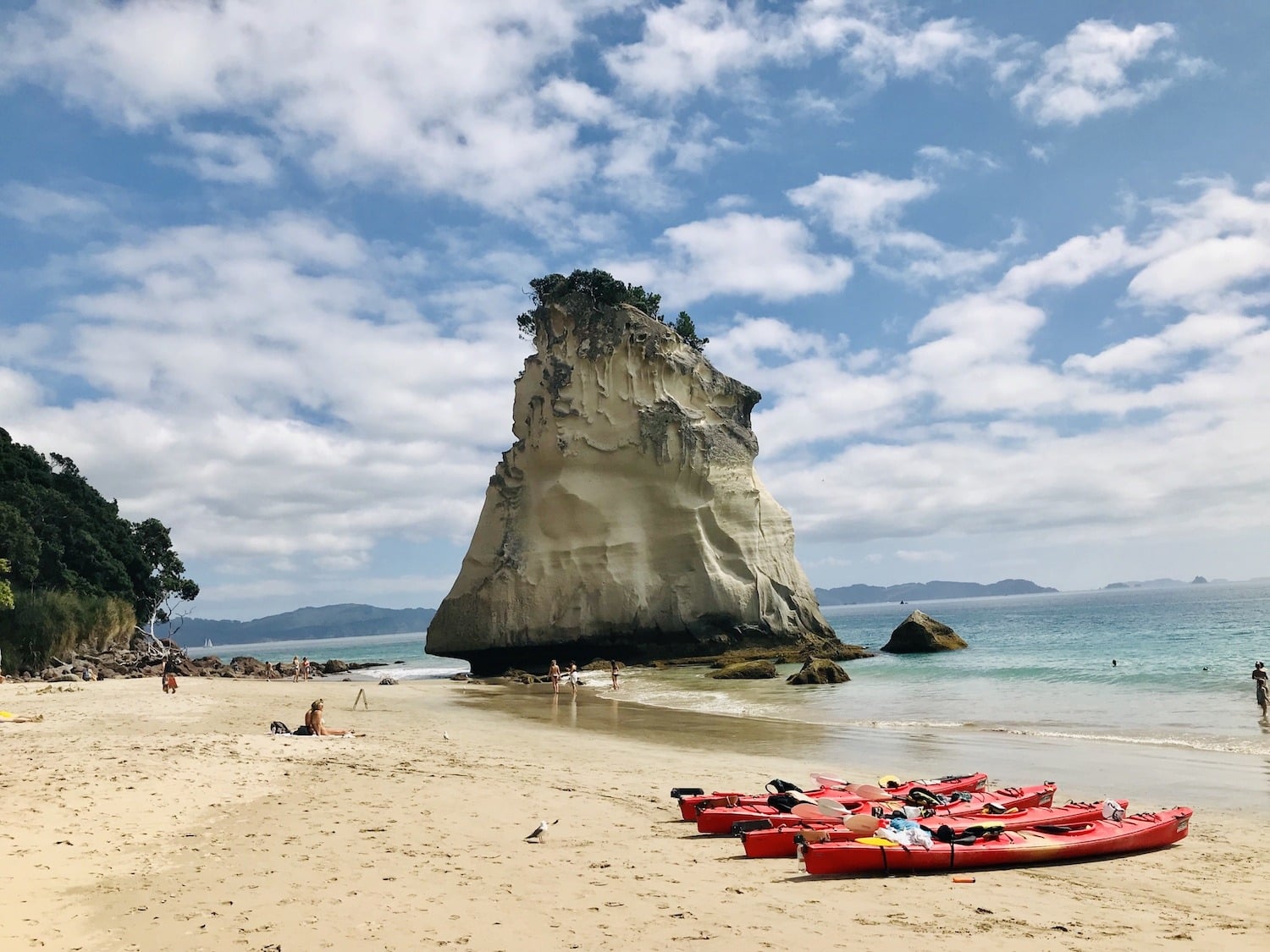 Further Things To Consider Before Any Adventure
Now you're all set and prepared to explore our big wide world, why not sort out everything else out all in one go? If necessary for your travel plans make sure you have brought proper travel insurance, protected your privacy by getting a secure VPN, compared all the top hotel booking sites to find just what you're after, reserved an unbeatable rental car price and - of course - booked the best flight deals!
Or maybe just forget it all and go for a last-minute cruise or effortless tour instead?
Many budget travelers (including me) indulge in worldwide airport lounge access, so we can experience luxury while still slumming it in economy. Naturally, we would never leave home without a more general travel guide since we couldn't possibly cover everything here!
Just add an adventurous attitude and plenty of smiles - they go a long way - and that about covers it all! Now go out, find your own path and don't forget to share your best inspiration stories with me on Facebook, Twitter, and Instagram...I'd love to hear from you!