One of the most powerful things about film and cinema is its ability to transport us to places we've never been to and places we may never get to go. There's nothing quite like seeing a city through the eyes of a filmmaker who grew up there or like learning about a country and its customs through film alone.
More than just putting us into the shoes of another person, great movies can take us to another place in all ways but physically, and, sometimes, they even make us feel like we've actually been there ourselves by the time the credits roll.
One of the many places that movies can take us is the land of the rising sun itself: Japan. Below are a few great movies that take place in Japan and capture the spirit and essence of its cities and people. Have you seen these films, or visited Japan yourself?
Wondering where to watch? It depends on where you live in the world and which streaming services you have. We link to the streaming service we watch on in each case - be it Netflix, Amazon Prime, Apple TV+, or elsewhere.
You can get one month free of Amazon Prime (or a 6-month trial for students) of Amazon Prime and also get immediate access to FREE Two Day shipping, Amazon Video, and Music. While you won't be charged for your free trial, you'll be upgraded to a paid membership plan automatically at the end of the trial period - though if you have already binged all these, you could just cancel before the trial ends.
Apple TV+ also has a one-week trial, and Hulu has a one-month trial (which can be bundled with Disney!). Another option might be using a VPN to access Netflix titles locked to other regions. Netflix is now available in more than 190 countries worldwide and each country has a different library and availability. US Netflix is (understandably) one of the best.
While we wish everything could just be in one place - for now, it seems these are the best streaming platforms to watch on.
If so, let us know if you think these films are a good representation of what the country has to offer. If not, then watching them will almost certainly make you want to add Japan to your vacation shortlist!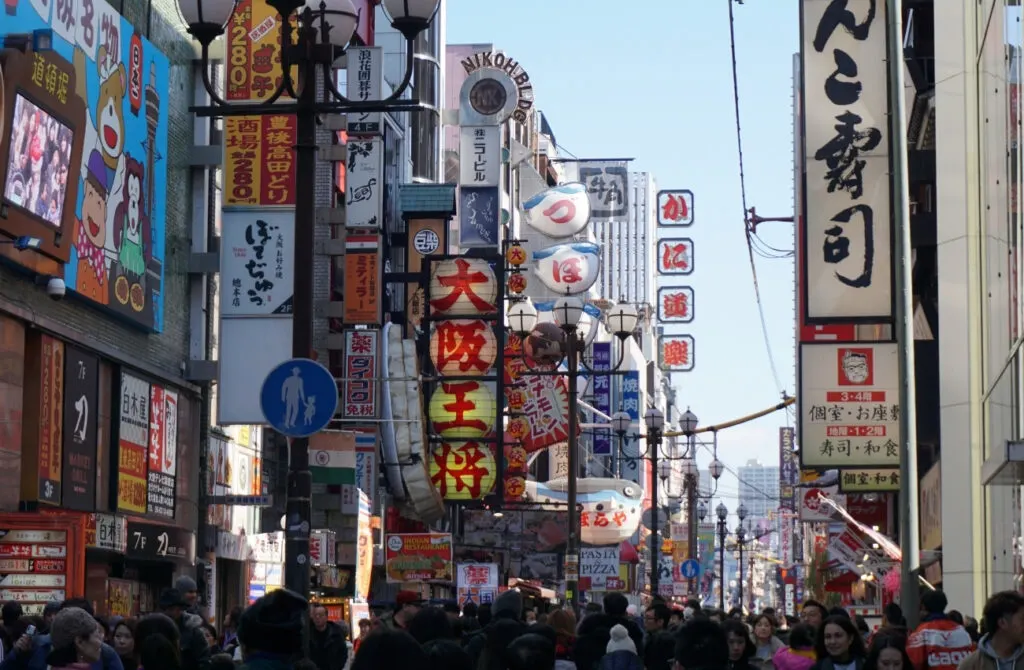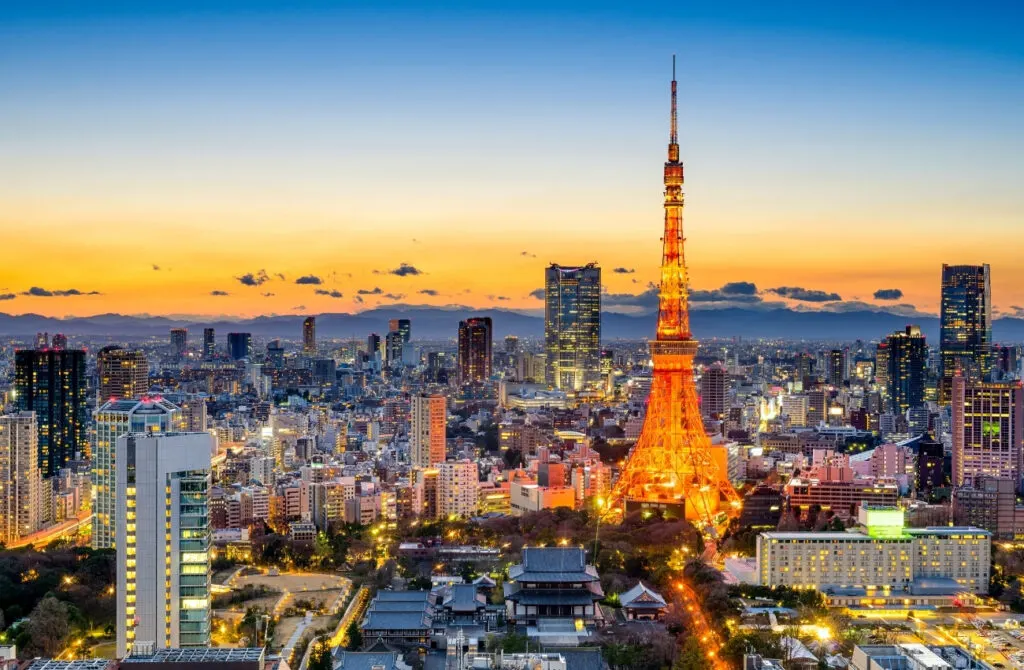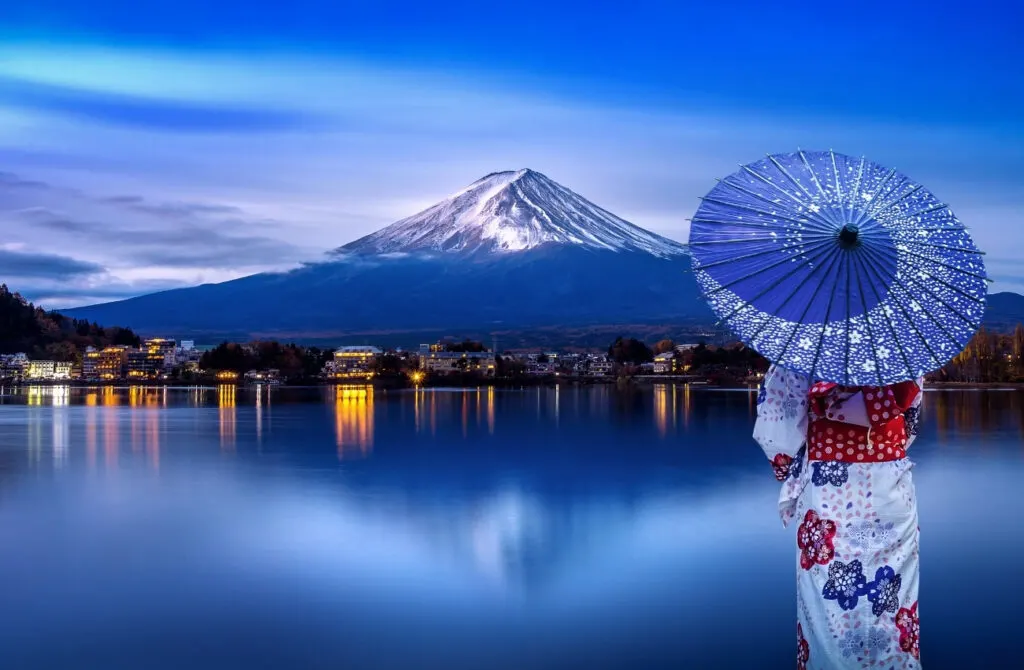 Written and directed by filmmaker Sophia Coppala, Lost in Translation is one of the more famous Western movies set in Japan. Starring Bill Murray and a young Scarlett Johansson, Lost in Translation takes place in weird and wonderful Tokyo, and sees Charlotte (Johansson) tagging along with Bob, her photographer husband (Murray).
In between Bob's advertisement shoots, the two explore the city together, and much of the movie is an on-location sightseeing tour of Tokyo and the surrounding area. The pair sing karaoke in Shibuya, eat sushi in Daikanyama, and visit the New York Grill at the Park Hyatt Tokyo, a location that has stayed famous since the release of the film.
If you're looking for one of the most iconic movies set in Tokyo – still to this day- that really shows you what it's like to be a tourist in a major Japanese city, then Lost in Translation might be the one for you.
Perhaps the most well-known anime feature film of all time, Akira is a movie based on the 1982 manga series of the same name.
Now, we're definitely not saying that we'd want to visit the exact version of Japan that Akira takes place in; the imagined Neo-Tokyo of 2019 is full of dystopian qualities like biker gangs and rampant inequality that are certainly not at the top of any visitor's list. In fact, one of the plot points of the film is that the country is trying to host the 2020 Olympic games (something that Tokyo was unable to do in real-life, real-time 2020 for other reasons).
However, there's an almost unsettling propheticness to Akira, and if you're looking for a movie to help you tune into the history and worries of the Japanese people in recent decades, there are little better places to start than here. As a traveler, understanding a country's culture — their fears, norms, anxieties, and worries — is just as important as understanding its geography, and for that reason, we consider Akira essential viewing before a visit to Japan.
Additionally, there are hundreds if not thousands of movies, some even elsewhere on this list of best movies set in japan, that were inspired by Akira.
In a similar vein to Akira, the Japan in 1954's Godzilla is not necessarily one we'd want to visit, but there are few more important films set in Japan than this one.
More than three decades before Akira tapped into the country's nuclear anxiety, Godzilla did it first, telling a parable about the dangers of nuclear anxiety and panic. The film, directed by legendary filmmaker Ishirō Honda, is the start of the longest-running film franchise of all time, a franchise that has become nearly inseparable from Japanese culture at large in the many decades since.
It should be on the list of any traveler looking to visit Japan soon.
This entry too, we suppose, is a bit of a stretch, as the Disney animated film actually takes place in a fictional amalgamation of San Francisco and Tokyo named San Fransokyo, but we think that the world of Big Hero 6 is exciting enough on its own to be included on this list. And, there's no other movie, certainly no animated travel movie, that captures the balance of Japan so well.
The loud and busy streets juxtaposed to the quiet and quaint cottages, the high-budget tech companies pictured right next to a 13-year-old inventory; Japan is all about the fusion of the old and the new, the combination of the traditional and the cutting-edge, and the world of Big Hero 6 epitomizes this key aspect of traveling there.
Anyone watching Big Hero 6 will likely be ready to visit ​​San Fransokyo the minute the film finishes, but, seeing as the setting is fictional, a trip to Japan will just have to do.
While there, you should obviously visit Disney Sea and the crazy Tokyo Robot show in Shinjuku for more Big Hero 6 style fun.
Directed by French New Wave director Alain Resnais, and written by celebrated writer Marguerite Duras, Hiroshima Mon Amour is another film with ties to Japan's atomic history, though, unlike Godzilla or Akira, Hiroshima Mon Amour is a quieter, pensive film about a romantic relationship between an unnamed man and an unnamed woman.
Hiroshima serves as a backdrop to the film more than anything, and the focus is instead kept on the intense love affair. However, many of the shots are impressive views of the Japanese city, and most all of it is shot on location.
The film is a fascinating meditation on memory and history, and, although its themes are heavy, it's a great film to watch before a journey to Japan.
A classic of world cinema and one of the best Japanese films ever made, Seven Samurai is legendary director Akira Kurosawa's four-hour masterpiece.
Telling the wise-reaching, sprawling story of seven samurai and their quest to defend a small farming town from bandits, Seven Samurai is, like Godzilla, a touchstone of Japanese history and a must-watch if you're debating on visiting the country. The film, which takes place in 1586, was shot on the Izu Peninsula and features hundreds of amazing shots of the real Japanese land of 1954.
The film is never boring but, even if it were, it would likely inspire audiences to visit some of the idyllic black and white landscapes in person. And you don't need to get involved in the whole whitewashing conversation to enjoy – unlike the Last Samurai (which was actually filmed in New Zealand)!
The fifth James Bond film, You Only Live Twice is a far less serious film than many on this list, but that doesn't mean that it doesn't have some fantastic travel destinations on display.
Starring the ever-iconic Sean Connery, You Only Live Twice sees Bond teaming up with the Japanese Secret Service in order to track down missing spacecraft of the Cold War (nuclear anxiety once again making an appearance on this list). Connery reportedly dealt with a heap of paparazzi while shooting on location, but the impressive and exciting Japanese set pieces more than makeup for it.
You might recognize the Ninja training school as the 17th century Himeji Castle, also known as the White Heron Castle, a deceptively delicate and beautiful wooden structure that is easily visited on a day trip from either Kyoto or Osaka — and is now one of the most famous James Bond film locations in the world.
If you're looking for a lighter, action-heavy movie to get you excited about an upcoming trip to Japan, this just might be the film for you.
There may be no better modern movie to inspire a trip to Japan than Jiro Dreams of Sushi, a 2011 documentary about an 85-year-old sushi master named Jiro Ono.
The film, which proves that with the right filmmaker and the right subject a film can be made about just about anything, explores Ono's renowned Tokyo restaurant as well as his relationship with Yoshikazu, his son, and eventual heir. The hole-in-the-wall shops and restaurants of Tokyo are on full display, and the shots of the food will have your mouth watering the whole way to Tokyo and back. And if you do make the effort to travel to Japan because of this film, you will be rewarded with even more local gems!
Jiro Dreams of Sushi truly is one of the best films we've ever seen to inspire travel to Japan— you can taste, see and hear everything that Tokyo has to offer, and the film is made so well that you can almost forget you're not there with the characters. That is, of course, until you realize that they have sushi and you don't.
The third Fast and the Furious film might not seem like the most accurate movie adaptation of a trip to Japan and … well, it probably isn't.
However, that doesn't mean that the action movie completely misses the mark and, like we said with James Bond, sometimes you don't want a film about the consequences of nuclear fallout, you just want one that takes place in Japan and shows off some of the neon lights of the city's bustling nightlife.
Tokyo Drift is definitely the film for that occasion, though we do recommend a slower mode of transport once you actually get there. Unless we are talking about the bullet trains, which we wish somehow had been incorporated into the film — which isn't crazy as they later raced a submarine…
Rounding out our list is a somewhat obscure comedy from the early 90s called Mr. Baseball. The film stars Tom Selleck as Jack Elliot, a once-great baseball player whose gruff and egotistical ways make waves once he's forced to play in Japan instead of the United States.
Mr. Baseball is fairly light entertainment as well, though there are definitely a few jokes that were probably culturally insensitive in the 90s, let alone today. However, the movie does do a surprisingly good job at times in presenting and representing the Japanese world, and it's the final entry on this list because of it.
Fun fact: the movie was shot in Nagoya Stadium, the actual home field of Chunichi Dragons until 1996.
Based on Arthur's Golden's 1997 novel, Memories of a Geisha is an epic, period drama film that tells the story of Chiyo Sakamoto, a young woman who is sold by her family into life as a geisha, which is a specific, traditional type of female Japanese performer.
Focusing on the trials and tribulations suffered by hundreds of women across the world in Chiyo's position, Memories of a Geisha is a heavy film; however, its nearly three-hour runtime features dozens of beautiful shots of the Japanese countryside, and it's hard not to be impressed and amazed by the scenery on display, even if the content of the film is not always easy to watch.
Interestingly enough, during pre-production of the film, it was decided that the Japan of the early 2000s looked far too modern to be believable as WWIII-era Japan, so much of Memories of a Geisha was actually shot in California on an incredibly large set. So we guess that technically makes it an American movie set in Japan…
This doesn't make the film any less impactful — it's still wildly effective both as a piece of cinema and as a travel inspiration — but know while watching that much of what you're seeing on-screen isn't exactly what you'll see in Japan itself. You could visit Edo Wonderland in Nikko for a pretty close experience, however…
Of course, the same could be said about every single movie on this list of the best movies set in Japan, so we suppose the only thing to do is kick back and enjoy this film as much as possible.
One of Studio Ghibli's many masterpieces, Spirited Away is a phenomenal animated film that takes place, in part at least, in Japan. We say "in part" because most of Spirited Away takes place in a magical realm of spirits that hardly resembles the streets of Shibuya, but that doesn't mean that the film isn't a good one to watch if you're interested in visiting Japan yourself.
For starters, the film is a masterclass in the many different and sometimes contradictory themes and traditions at play in the world of Japanese spirituality and religion. The temples and shrines and iconography in Spirited Away is, without a doubt, going to show up somewhere in one's trip to Japan. However, in addition to its subtle lessons about family, respect, and ancestry, Spirited Away's opening and closing scenes are wonderful love letters to the unblemished Japanese countryside, far away from the heights and smog of any major city.
Don't tell any Japanese while you visit but it is actually rumored the Old Town of Jiufen in nearby Taiwan actually inspired much of the village in Miyazaki's most top-billed film.
The opening scene of the film, where the protagonists' family drives through a winding, tree-covered road, is the least fantastical sequence of the film, but it still manages to be awe-inspiring, calming, and crisp. Moments like this are not ones found in any other film on this list, and for that, we can't recommend Spirited Away enough. (Note: for a similar, small-town Japanese effect and feeling, we recommend the equally charming My Neighbor Totoro)
So, there it is! Our list of the 12 best movies set in Japan that are sure to inspire you to visit as soon as you can. As you can see from this diverse list, Japan is a country with a lot to offer. There are quiet, serene fields and bustling, overwhelming cities, all crammed onto a series of islands smaller than a number of other developed countries of Japan's population size.
And whether it be action, animation, romance, or drama, there's obviously something about Japan that is attractive to storytellers and filmmakers. And now, after watching this list, we hope the country calls to you as well! Happy watching and happy traveling!