In my quest to as many UNESCO sites as I can in the world I came across an truly incredible place, Taishan Mountain China!
Mt Tai (Taishan), located just to the north of the city of Tai'an, in Shandong province is famous through China as the most holiest of holy mountains but speak to any outside – even prolific travellers – and you are highly likely to be meet with a blank gaze.
As with so many of China's attractions, they thrive off domestic tourists and have barely a foreigner in site, but if you take the time to find and explore them you will be rewarded with rich cultural treasures and memories that last a lifetime. Read on for one such memory, my guide to climbing Taishan Mountain China.
Oh and if you are not sold on China yet, be sure to check out these famous landmarks of China to plan your travels around!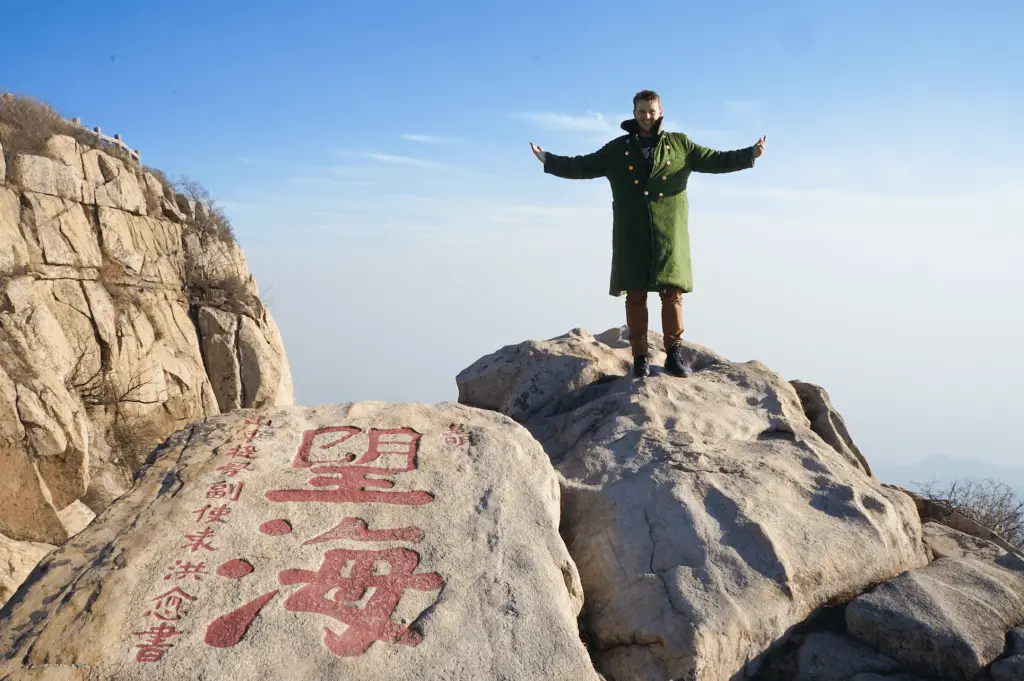 Legend tells if you manage to complete the Taishan mountain china climb you will live to over 100 years old, so I guess I am guaranteed a letter from the British Queen now right?
Because I conquered this beautiful beast!
Mt Tai is associated with sunrise, birth, and renewal, and is regarded as the foremost of the five Great Mountains of China. Mount Tai has been a place of worship for over 3,000 years and served as one of the most important ceremonial centers of China during large portions of this period.
Testaments of this incredible history can be seen dotted all over the landscape today.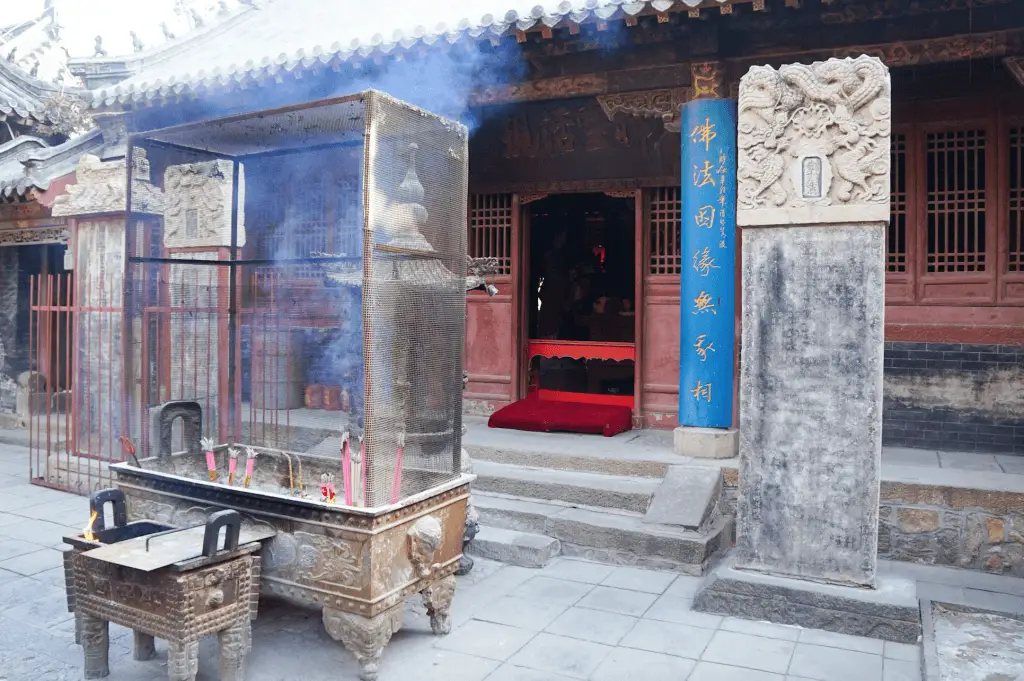 The Jade Emperor Peak is the ultimate goal here at Mt Tai, found after passing Half Way to Heaven and Heaven Gates, and at 1,532.7 metres (5,029 ft) above sea level it really is a sight to behold looking out into the clouds.
Mt Tai has been a UNESCO World Heritage Site since 1987 and on top of its natural and cultural importance it is also widely known for its special ceremonies and sacrifices, Mt Tai has seen visits by many poets and literary scholars who have traveled there to gain inspiration.
There are grandiose temples, many stone inscriptions and stone tablets with the mountain playing an important role in the development of both Buddhism and Taoism.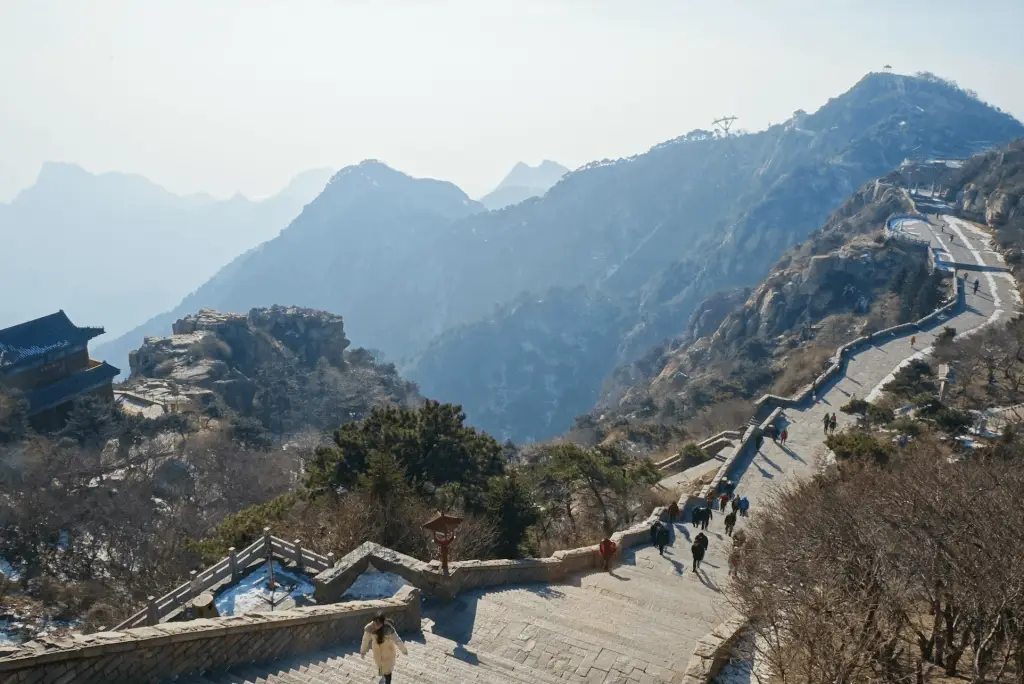 With over 7,000 brutal steps including a sadistic "Eighteen Bends" near vertical section before you reach end at (aptly named) Heavens Gate, it wasn't easy but worth it to be surrounded by so much history!
From its heights the unity of China was proclaimed by the first Emperor in 219 BC, Confucius later scaled Taishan and declared: "The world is small!" and more recently Chairman Mao ascended the mountain and announced:
"The East is red!".
Today the most profound pinnacle proclamation I could think of was
"My feet really hurt!"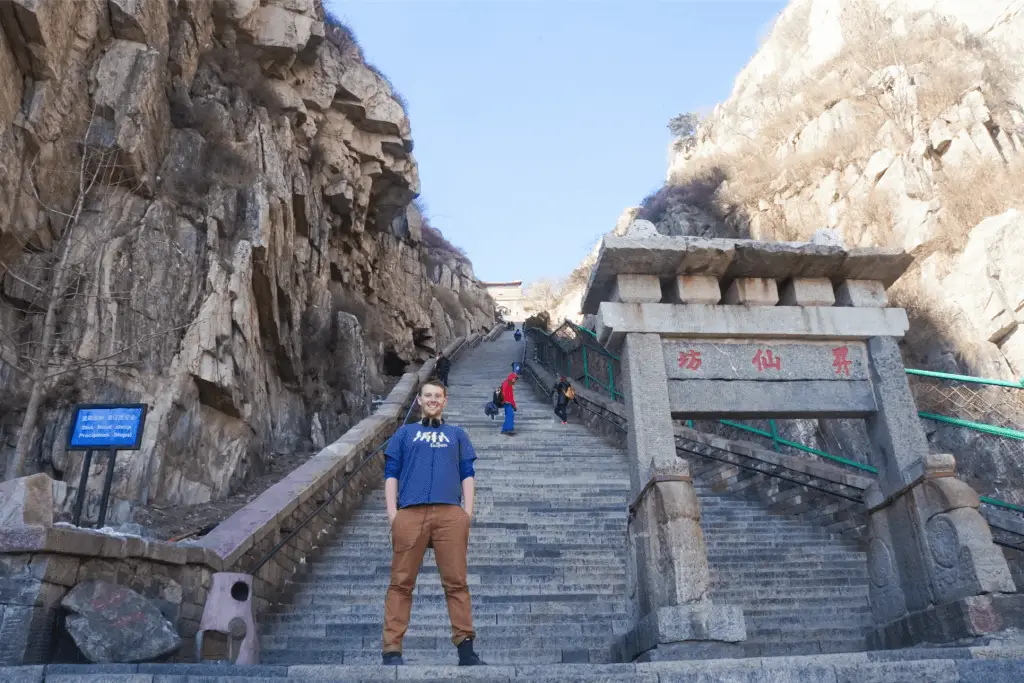 Conquering Taishan mountain china UNESCO World Heritage Site was an amazing experience and I feel privileged to be able to do something like this, such a historic and spiritual place that was perfect for quite contemplation.
Well almost – I was chased by a evil Shitzu type dog until some shop owner helped me, and the sense of camaraderie between everyone was amazing!
Most people couldn't speak English (it is China after all) but we all managed to share laughs on the way up to hide the pain.
---
Want to read more exciting China stories? We have you covered:
---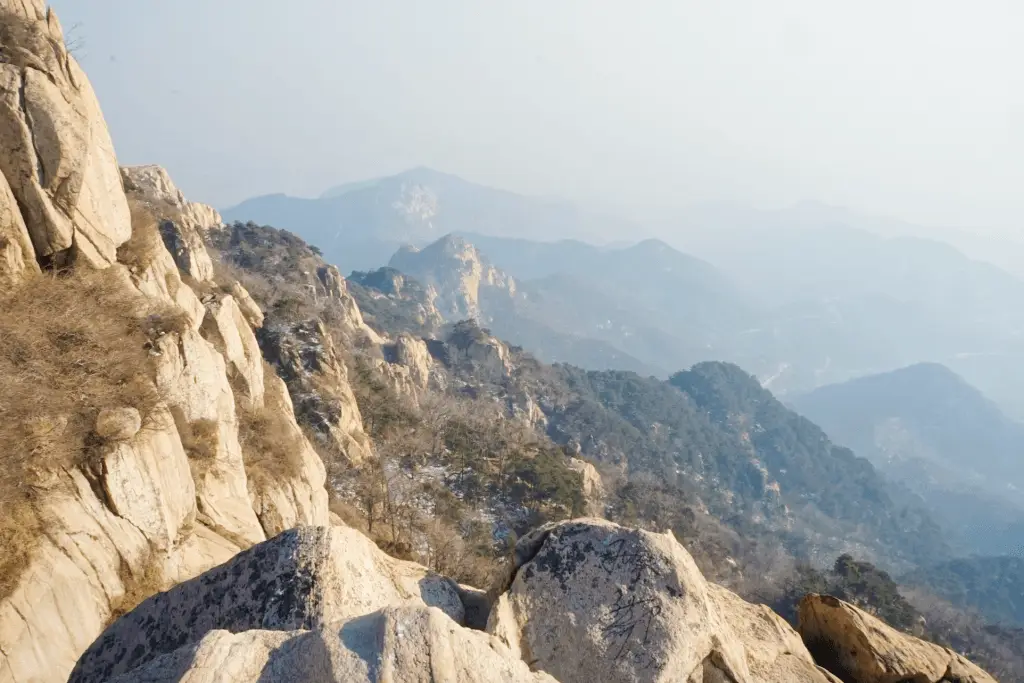 Most memorable, as always, is the people on China including two retired sister who insisted I sit and have lunch with them at the top and despite neither or us understanding each other we managed to have so many laughs, and grabbed the odd person who walked past to translate for us … They were from Guangzhou and was their first time seeing snow.
By the time we had finished lunch we had an audience of 20! On the way down also made 3 new friends who spoke English (ish) too – Really people are just so friendly here!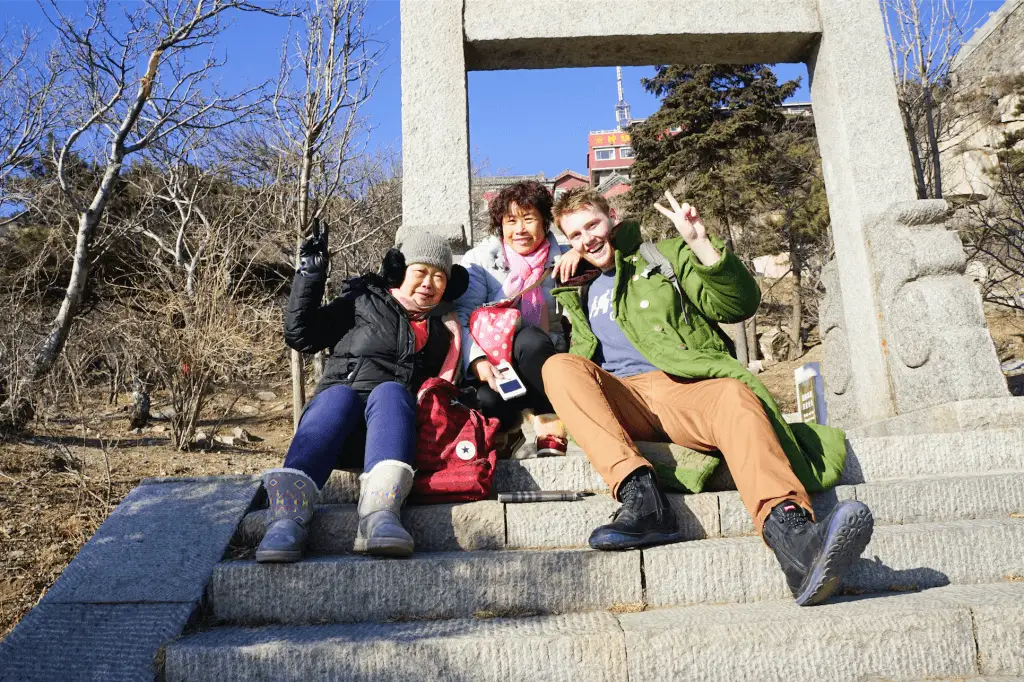 For anyone in the area I highly recommend you check this out, it's gruelling but highly rewarding in so many ways and like nothing I've ever experienced!! And if you think… " oh thats too hard for me!", trust me it isn't.
People of all ages were doing it and just taking there time, and really if you get completely stuck there is a bus to go up and is meet by a (rather pricey) cable car to the summit. So there is no excuse!