On planning my visit to Peru swimming with sea lions in Lima was not on my radar. I didn't even know Lima had any wildlife and had never heard of this even being a possibility anywhere in Peru.
We had recently viewed the South American sea lion in Paracas National Reserve down the coast but a chance search of all the things not to miss in Lima introduced us to this: an incredible Palomino Islands Tour Sea Lion Swimming Experience!
Yes, dreams really can come true!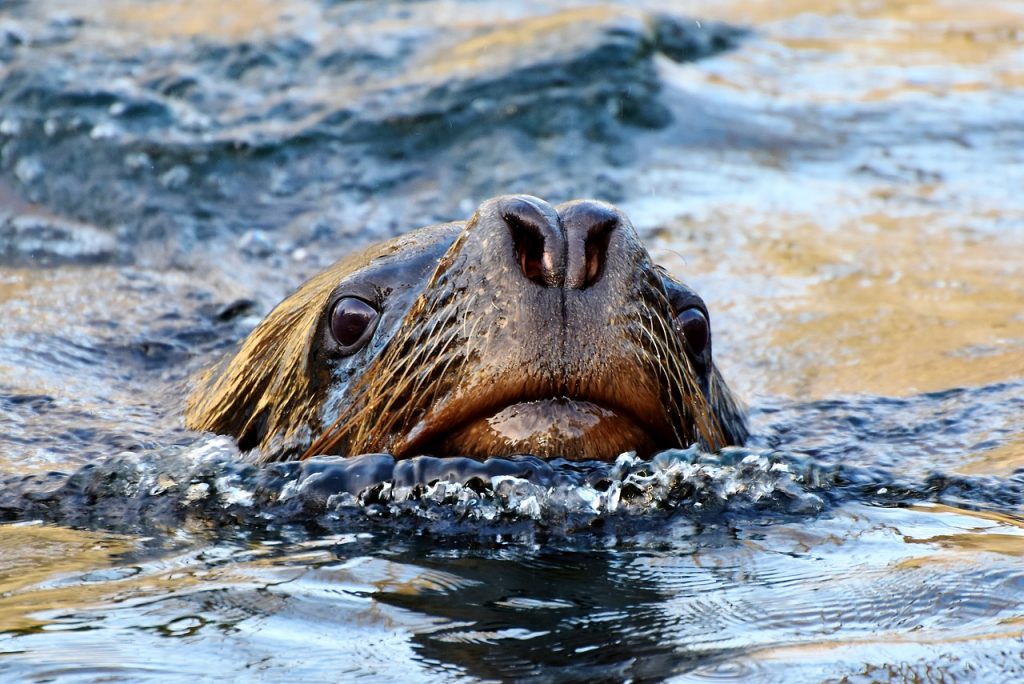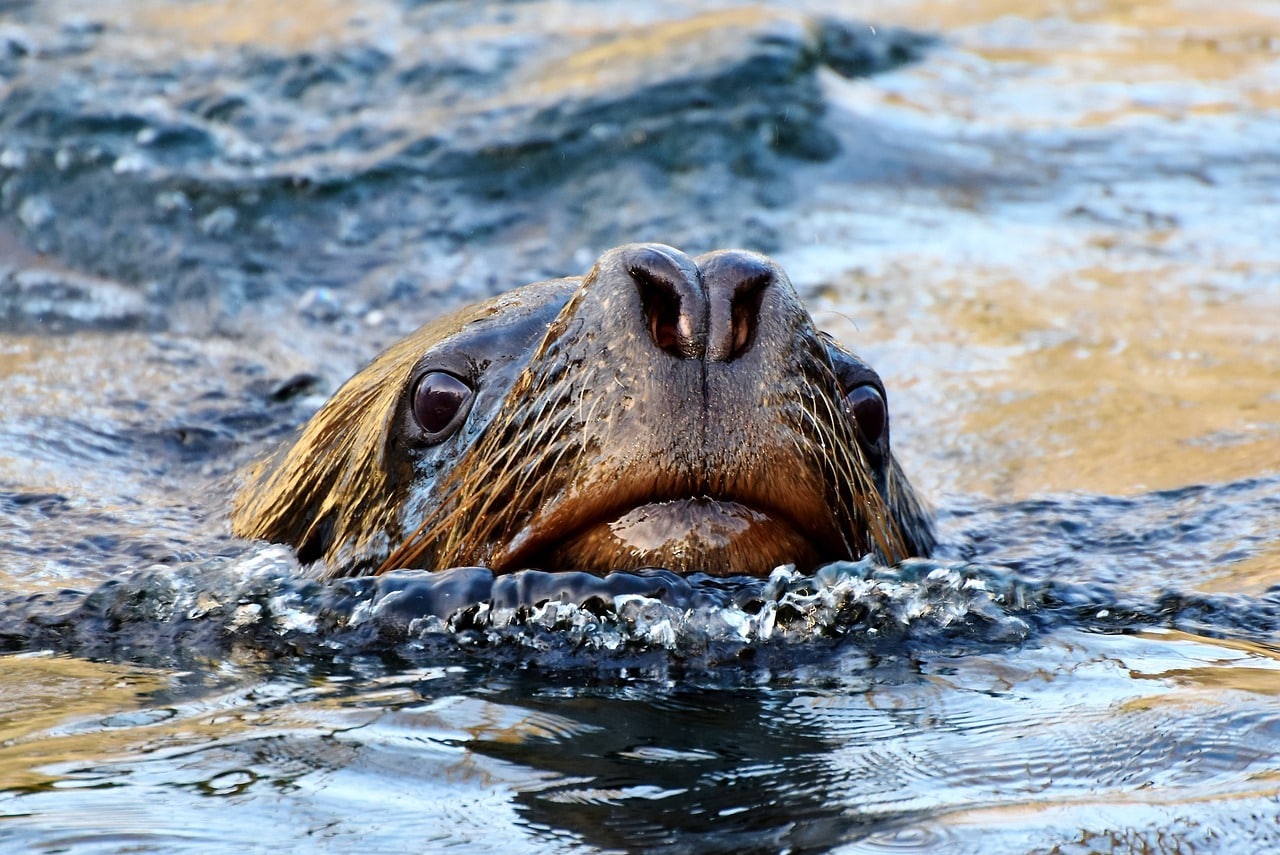 This epic three-hour adventure runs daily from the ports of Lima to uninhabited islands in search of wildlife -Peruvian Bobbie's, Humboldt Penguins, Pelicans and yes – Sea Lions! This Palomino Islands Sea Lion Swimming Tour is one of the best things you can do with a full day in Lima.
A close encounter with wildlife in the wild Pacific Ocean, this is a once-in-a-lifetime experience, to say the least!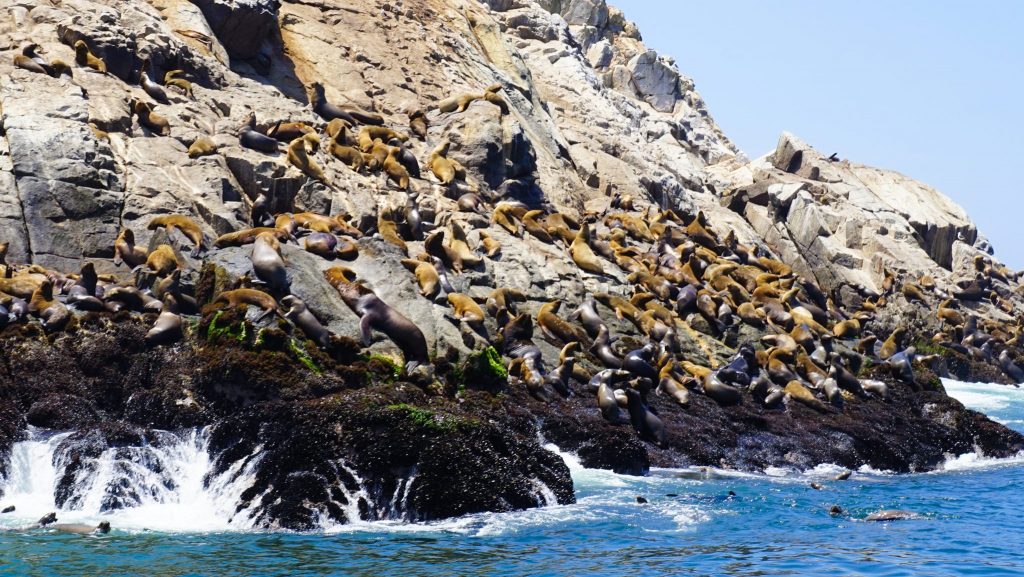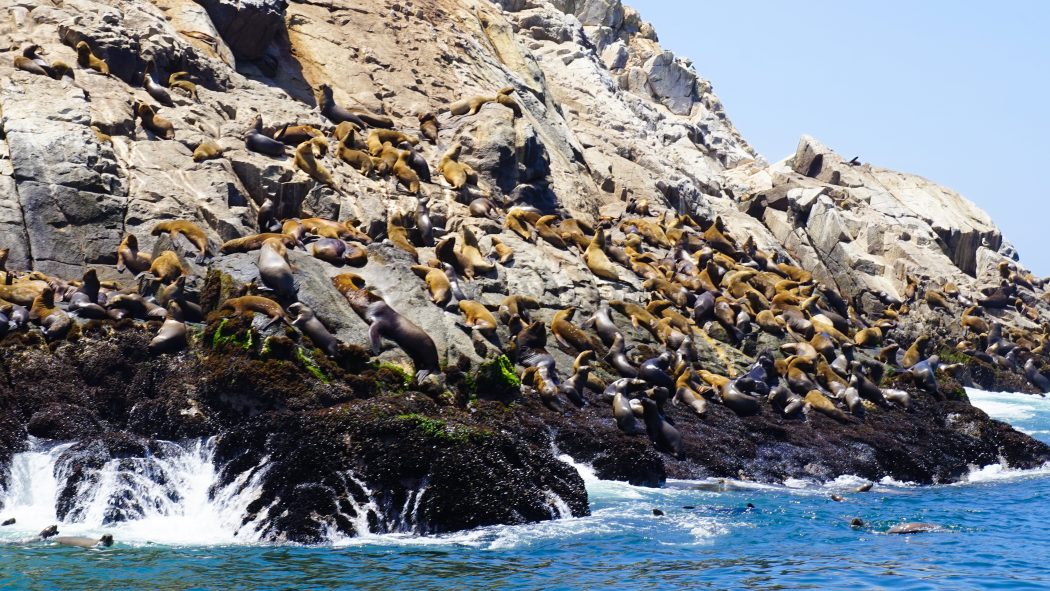 Everything You Should Know Before Swimming with Sea Lions in Lima! 🇵🇪
We quickly signed up as we had a spare full day in Lima but had low expectations of this Lima tour. Surely the photos and claims were exaggerated and you couldn't get as close to seals as they were saying.
I had previously been swimming with sea lions in the Galapagos and there I was lucky enough to have one little sea lion pup take an interest in me – and Islas Palomino Peru was not on the same level as the Galapagos …. or was it?
Ok, scratch that! The Palomino Islands Sea Lion Swimming Tour is a great option if you're looking for Galapagos alternative tours – I mean either way you get a great sea lion encounter, and all you need is a full day in Lima!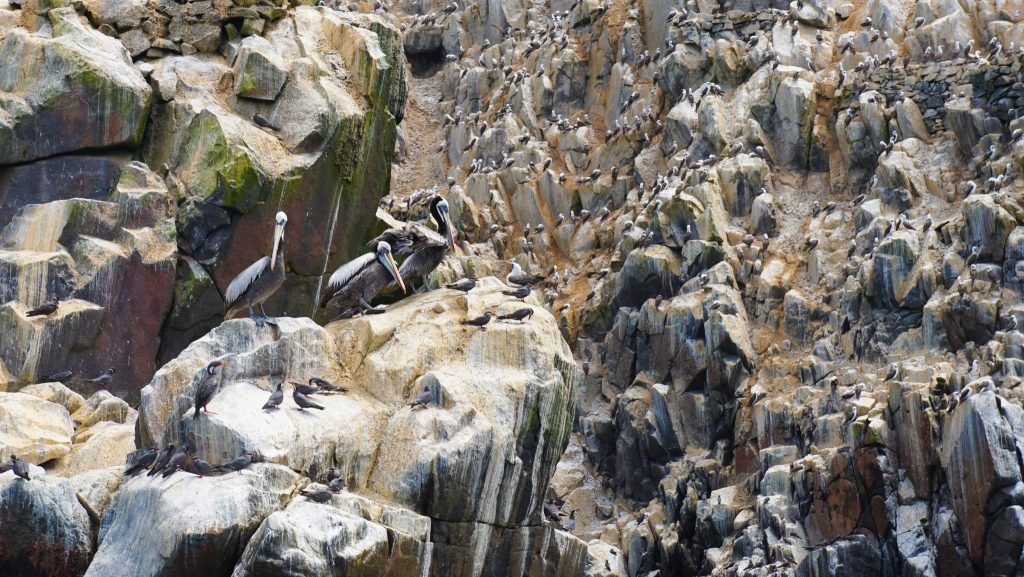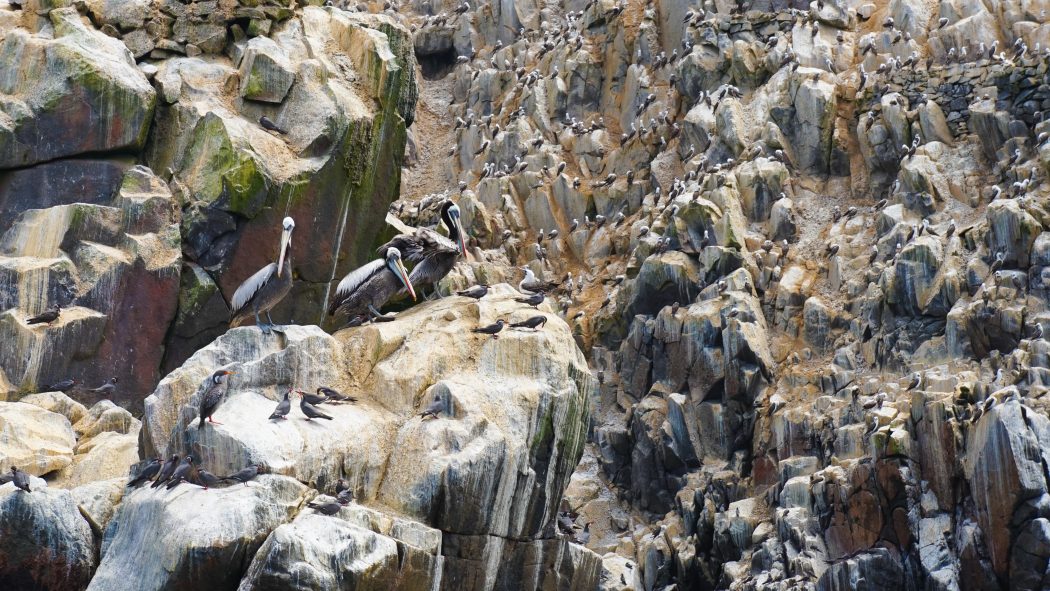 Palomino Islands Tour – A Galapagos Alternative in Peru With Just One Full Day in Lima
After arriving at the ports and being given a thorough introduction to the wildlife and geography of the area 12 of us headed to the modern speedboat and took to the open ocean. Lima quickly disappeared behind us in the depths of its trademark fog and the otherworldly Palamino Islands slowly came into focus.
A curious, barren desertscape plopped in the deep blue, void of all life except a naval outpost and thousands upon thousands of birds. Our guide got us right in close and knew exactly where to look to find the iconic species.
I was rather excited for the sea lions but was still amazed by the sight of a small group of penguins huddled together on the rock face, awkwardly swaying like a stranger at a party.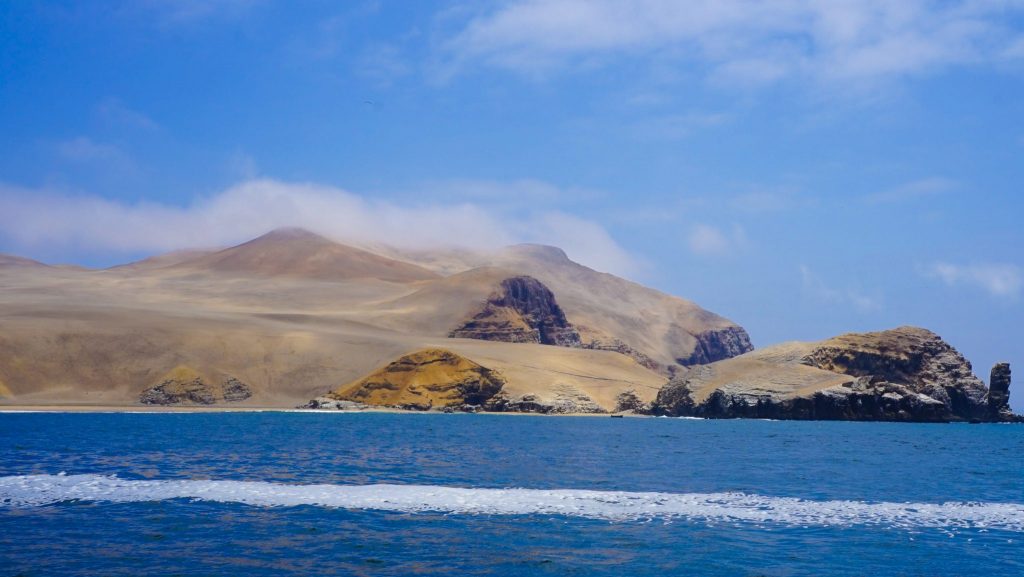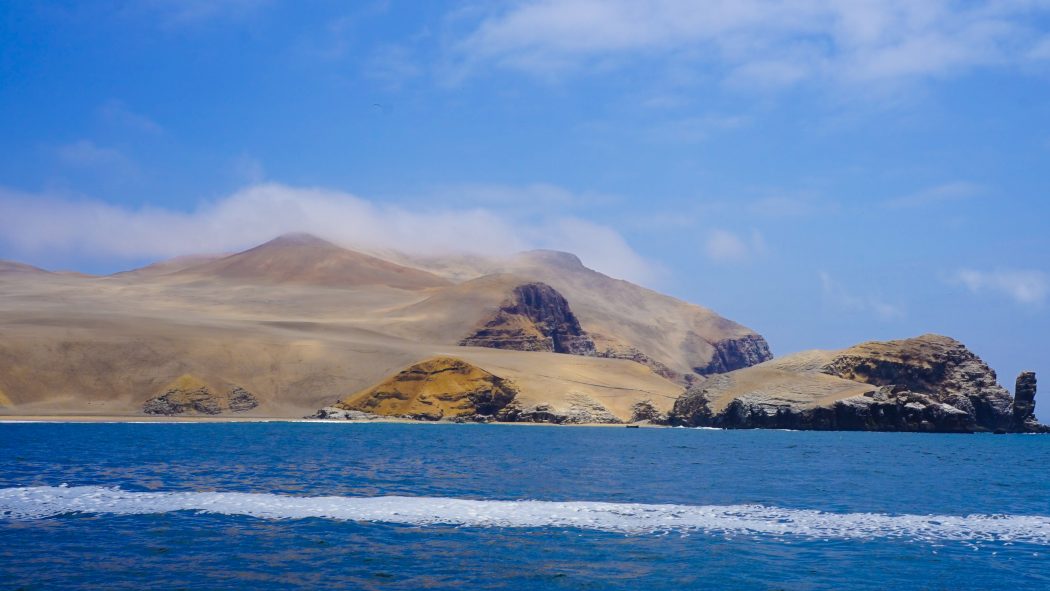 After an hour of bird watching and hearing about the history of the area (complete with guano mining, prison riots, and political intrigue!) we were off to find the sea lions.
They live on a smaller outcrop of islands and as we made our lap past the shoreline a roar of applause seemed to erupt as our hosts noticed our arrival and all rushed into the ocean.
As we passed back and then forward again our welcoming party got progressively larger, louder and more show-offy. 5 became 10, 10 because 20, 20 became 50 and soon I didn't know where to look as the ocean around us turned into a sea lion soup, doing flips and jumps into the air in a seeming attempt to get a closer look at their curious visitors.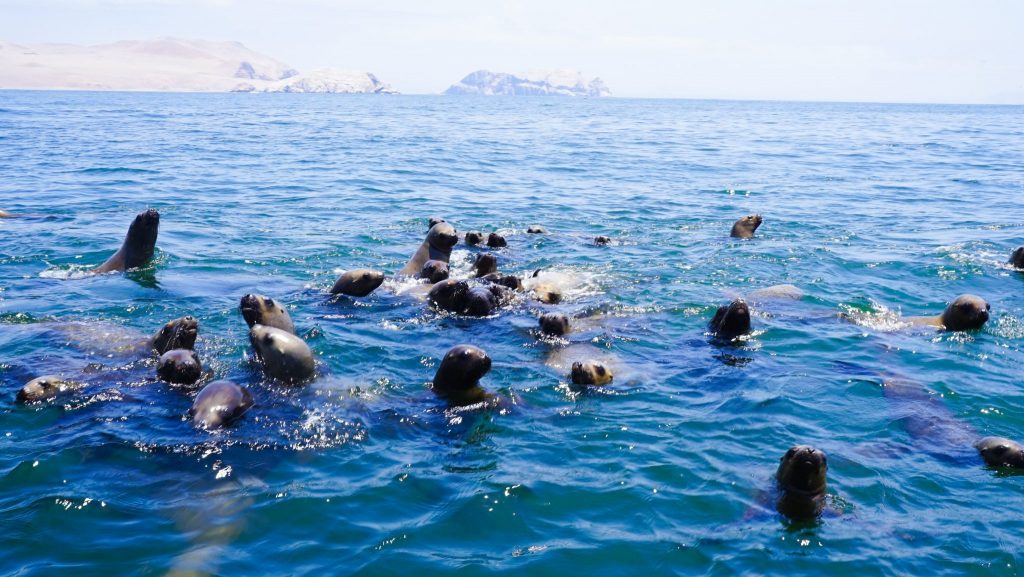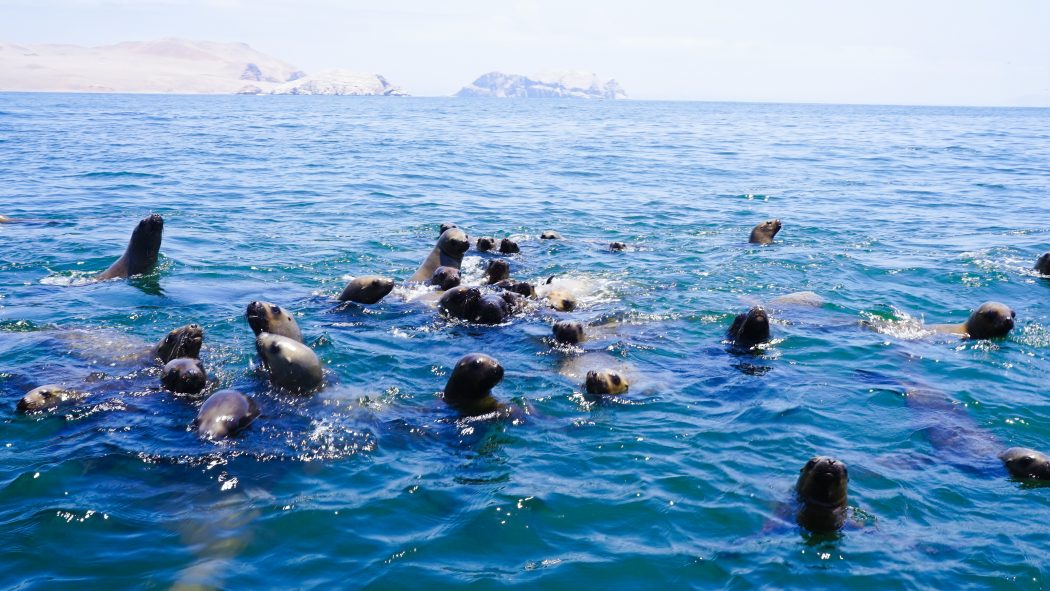 Our engines slowed and stopped as we got ready for our first contact. As our guide explained the rules and provided wetsuits the restless sea lions encircled the boat – slapping at the hull, barking at each and pushing to the front. I'm not sure who was more excited to be completely honest.
After what seemed like an eternity of waiting our guide slipped into the water and I was first to follow. The water was warmer than expected but I hardly noticed. I found myself face-to-face with a group of sea lions 20 strong all staring me in the face.
Momentarily I wondered what I was doing, was this even real? Then a friendly individual pushed up underneath me, slapped my hand as if to say welcome – I was home!
You would think they would be afraid, but after hundreds of years of living with local fisherman, these sea lions are no longer fearful. They will dive underneath, brush against your legs and arms, curiously examine your GoPro (or cheap underwater knock-off that does just as good a job!) and stare you straight in the face.
Sudden movements tend to scare them briefly but then they were back – their deep black eyes staring into your soul and their cheeky grins letting you know everything is OK.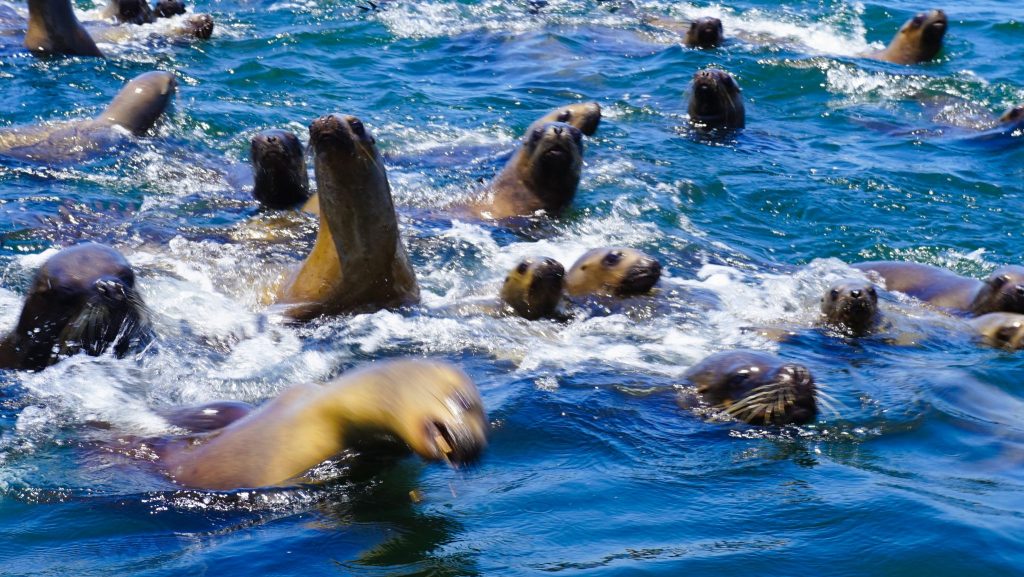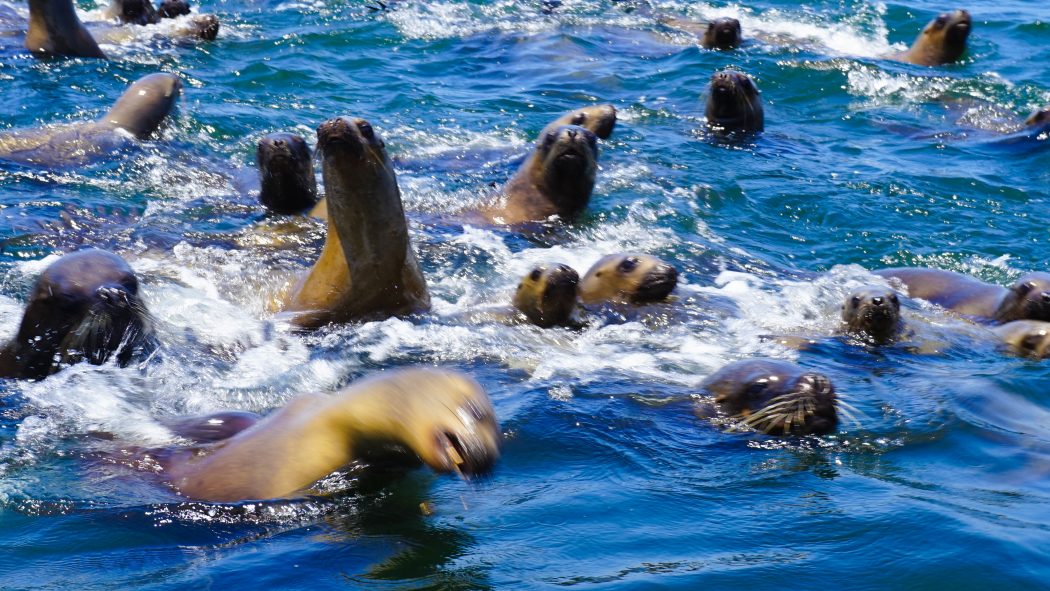 After 15 – 20 minutes like this, the sea lions seemed to get bored. They slowly drifted further away and continued on with their daily business. Plenty were still around but their curiosity had diminished. Perhaps they felt they had now figured me out and I was no longer of interest.
The speedboat turned on its engines and came to pick us up from the current. Back onboard I was in a euphoric state of shock. Had that truly just happened? How were there so many? Why can I not live with these beautiful creatures forever!
Everyone on board quickly agreed it was one of the coolest things we had ever done and in Lima of all places! I wondered how it was not more popular as we were the only boat in sight aside from a lone fisherman on the horizon! Peru continues to excite and surprise.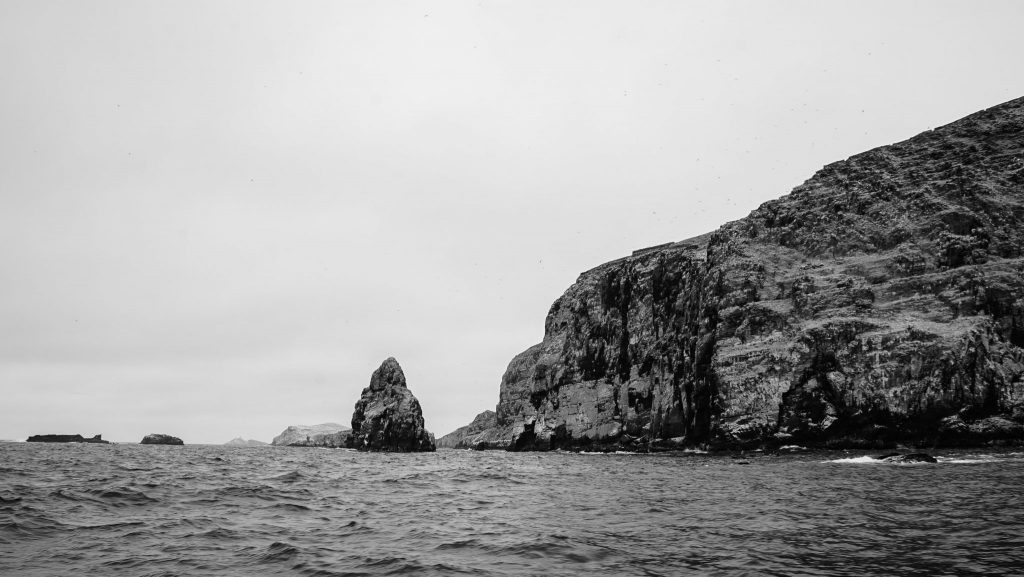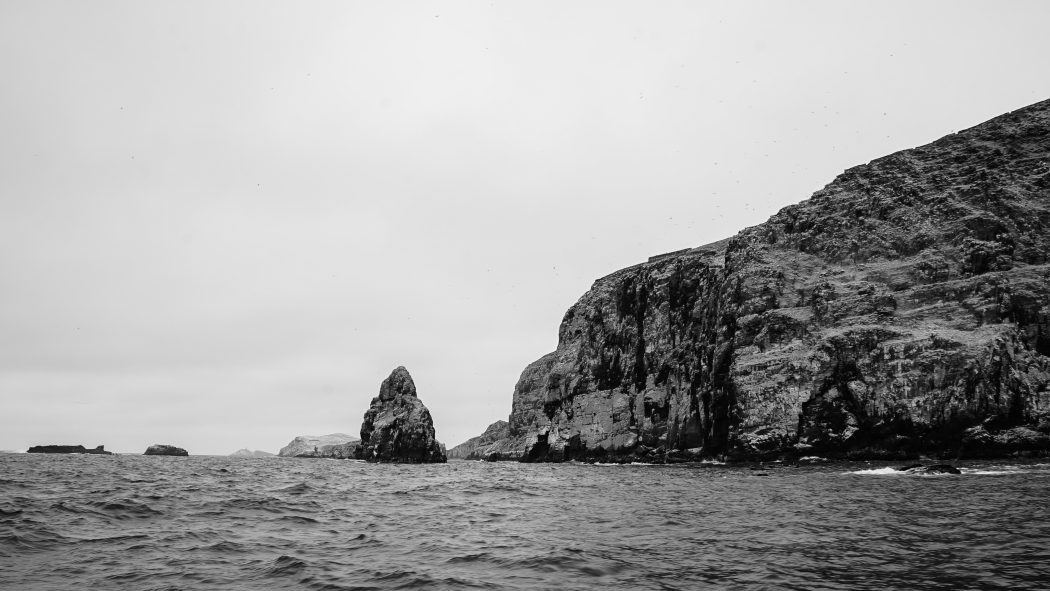 What are the dangers of swimming with sea lions?
Surprisingly swimming with wild sea lions is not at all dangerous as long as your obey the careful instructions of your guide. We were simply told not to try to touch the sea lions, more because it would scare them off than for fear of an attack.
This is because only the juvenile sea lions are interested in humans and are not territorial in the water – where we swam was in open water and we were just viewed as curious creatures not adapt to water life, therefore no reason to attack.
Approaching a dominant male on land where he would feel uncomfortable and threatened is not advised.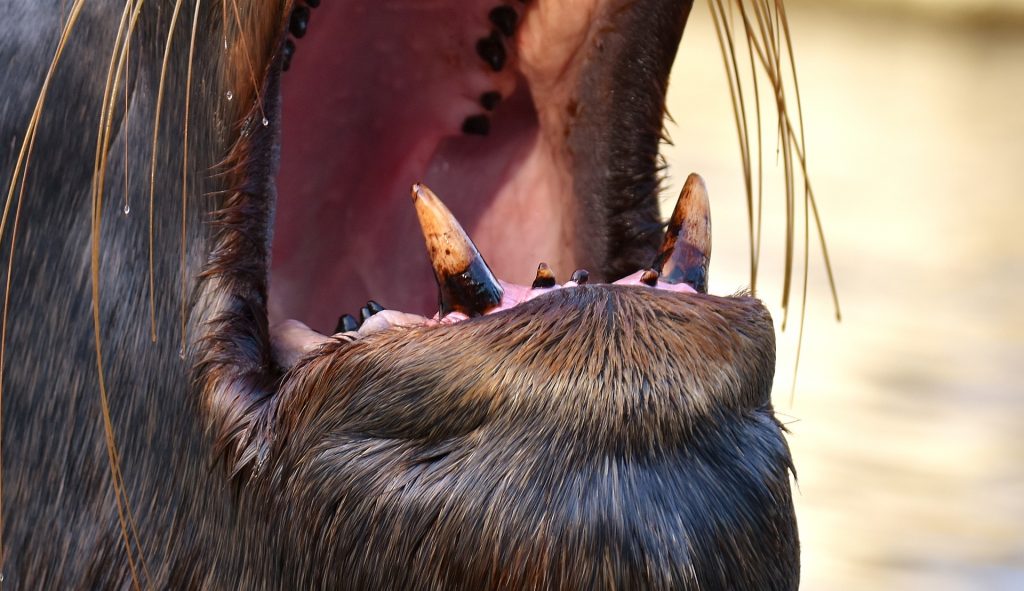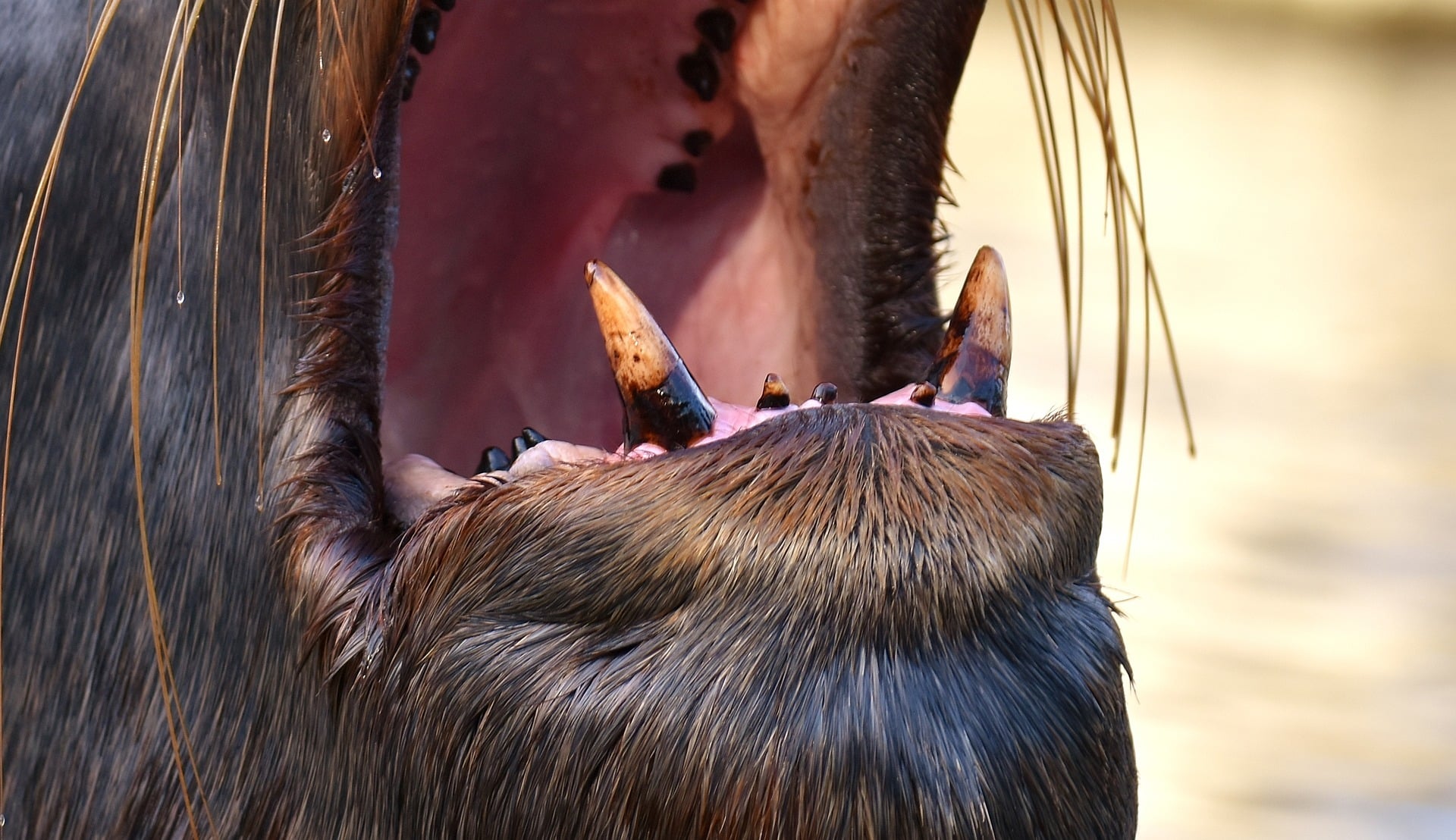 No one in our group felt anything close to be threatened and the most you may get is a curious sea lion inspecting your feet. In this case, I think the fear is all in people's head and my only advice can be just get in and do it.
Palomino Islands Sea Lion Swimming Tour's are very professional operators and would not let tours enter the water if there was any threat. It would be a shame to let fear ruin an incredible, unique experience that you can have on these sea lion lima day tours!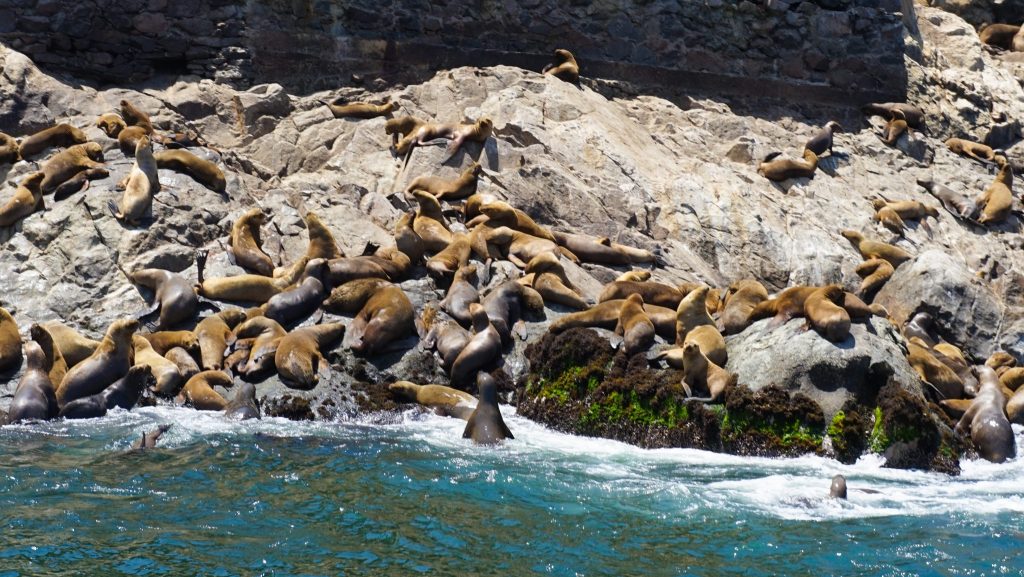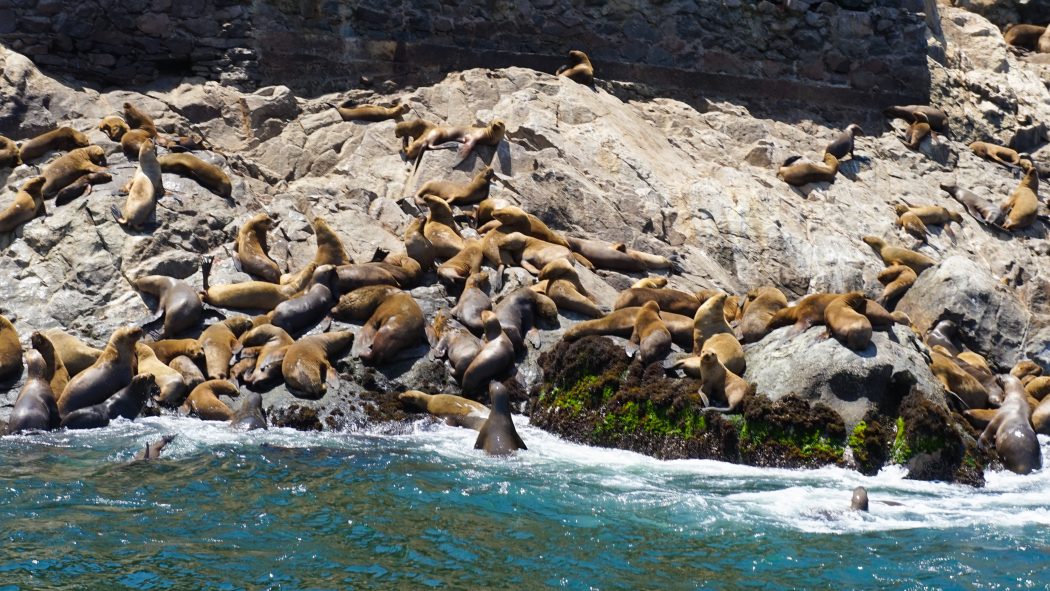 Lima Sea Lion Swim With Only One Full Day. Is It Possible?
Our Palomino Islands Tour which included swimming with sea lions in Lima Peru was with Palomino Islands Sea Lion Swimming Tour's. While there is one other company operating this tour I chose to go with Palomino Islands Sea Lion Swimming Tour due to their modern speedboat which minimized the time required to get out to Islas Palomino.
I also was very impressed previous reviews of their high safety standards, minimal group sizes, knowledgeable guides and commitment to sustainable interactions with the wildlife – all of which I witnessed on this trip. The sea lions are not fed by either of the tour operators and truly are just curious, not being incentivized at all, which is remarkable!
Being in the water close to this huge colony is an amazing moment and will be cherished forever by anyone who likes nature and wildlife!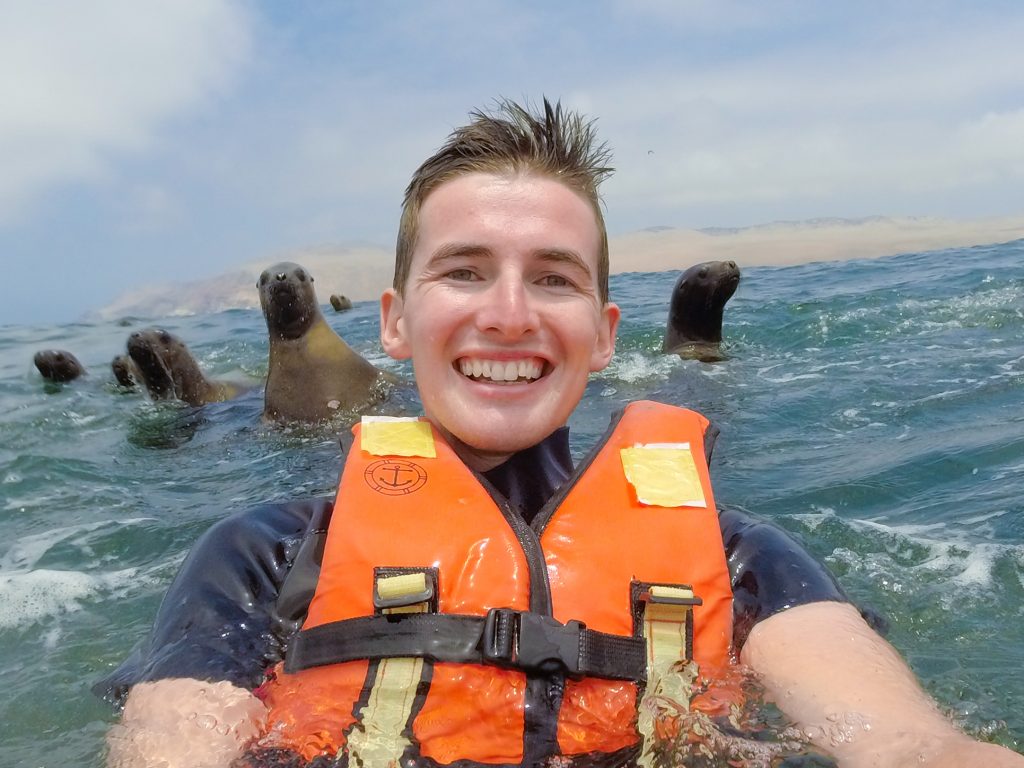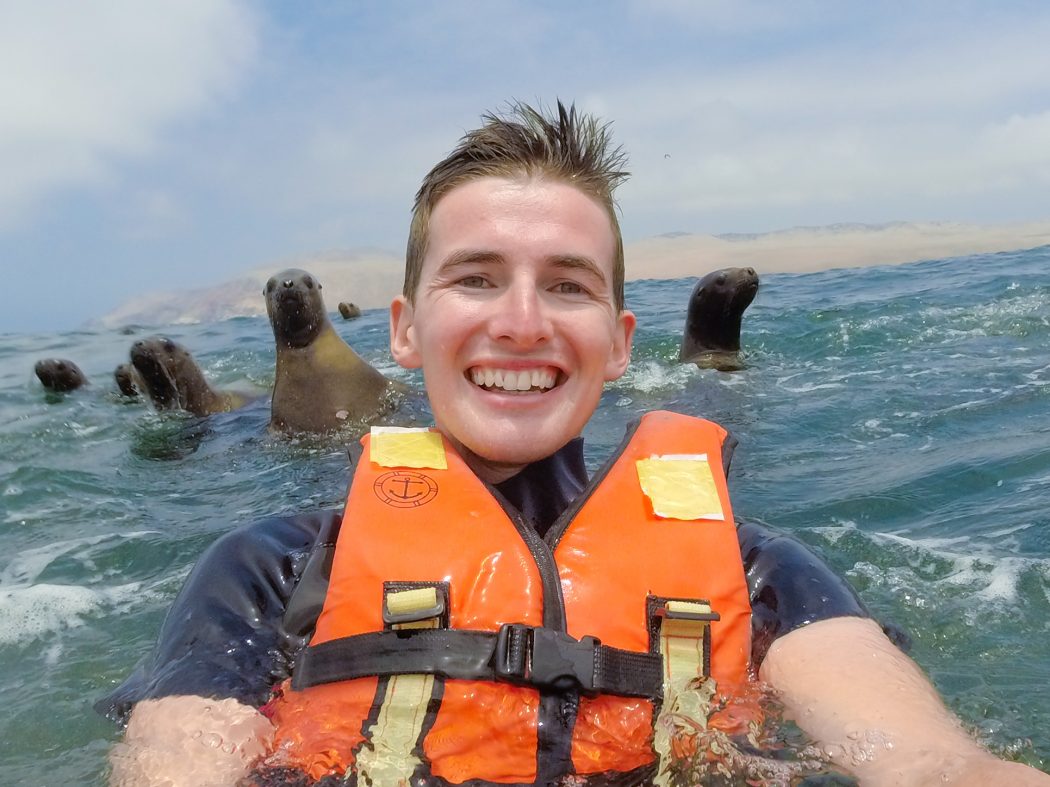 When you're in Peru next you now have no excuse to say there is nothing to do in Lima. It is an incredibly diverse city with enough sites keeps you busy for weeks but if you only have limited time here swimming with wild sea lions with Palomino Islands Sea Lion Swimming Tour should be top of your list!
Trust me – if nothing else it's the best swimming in Peru and provides a great option for those looking for budget Galapagos alternative tours!
The best of all the Lima tours in my opinion, but you should also consider an ethical alternative look at Lima tour. And maybe Peru Hop for seeing more of the many highlights of Peru.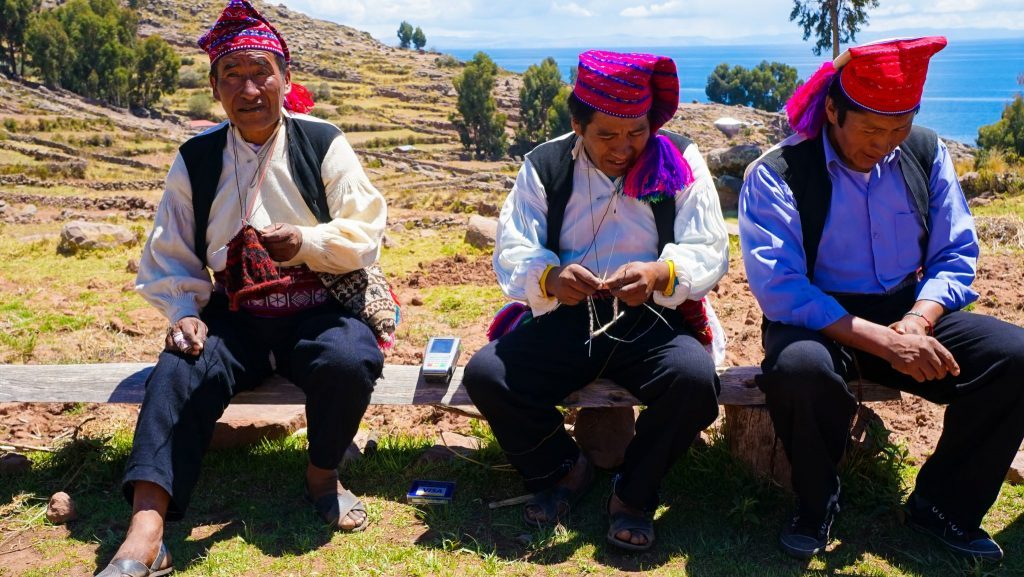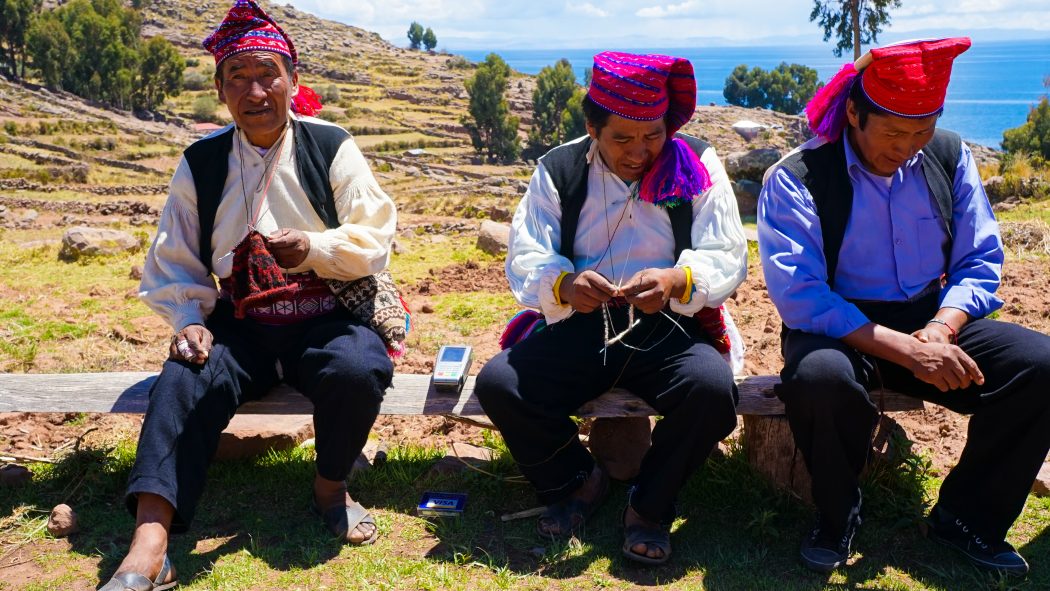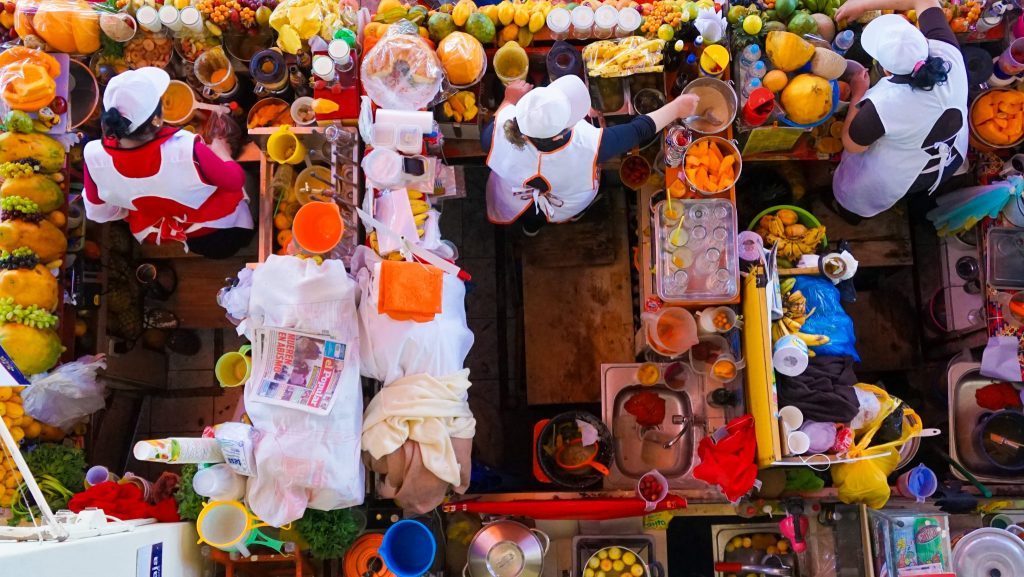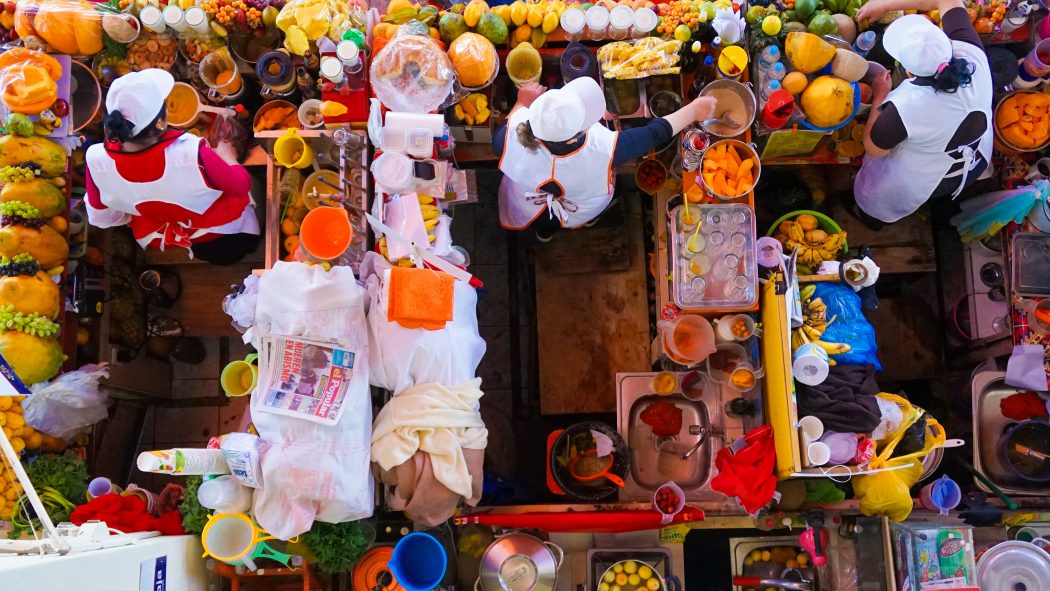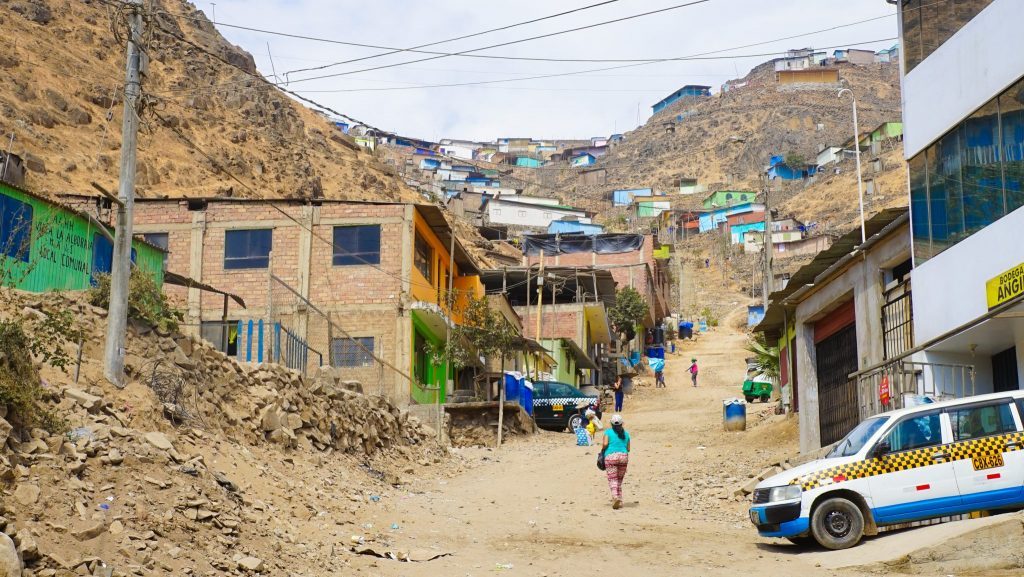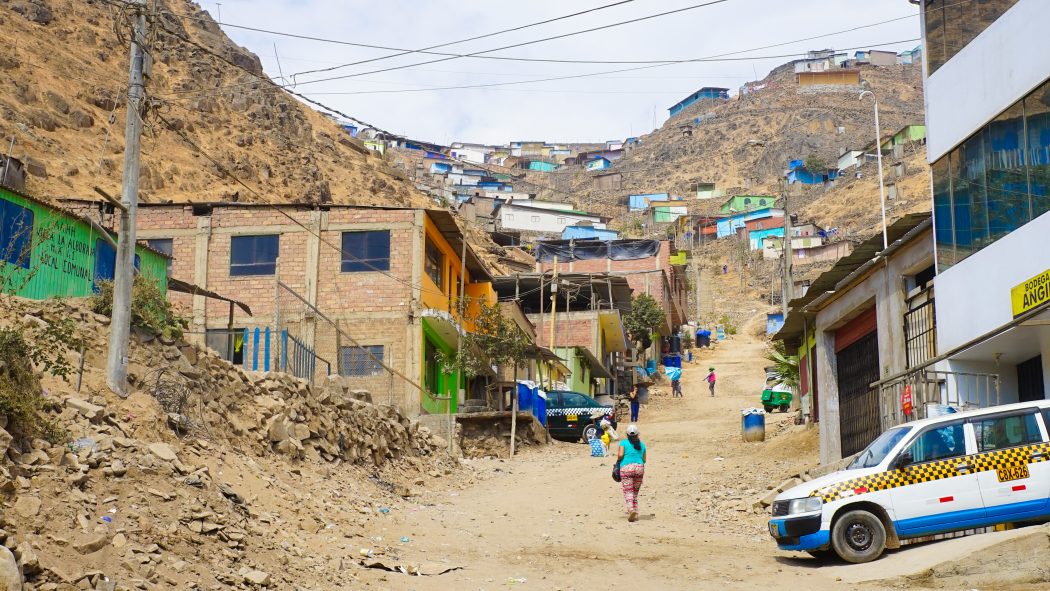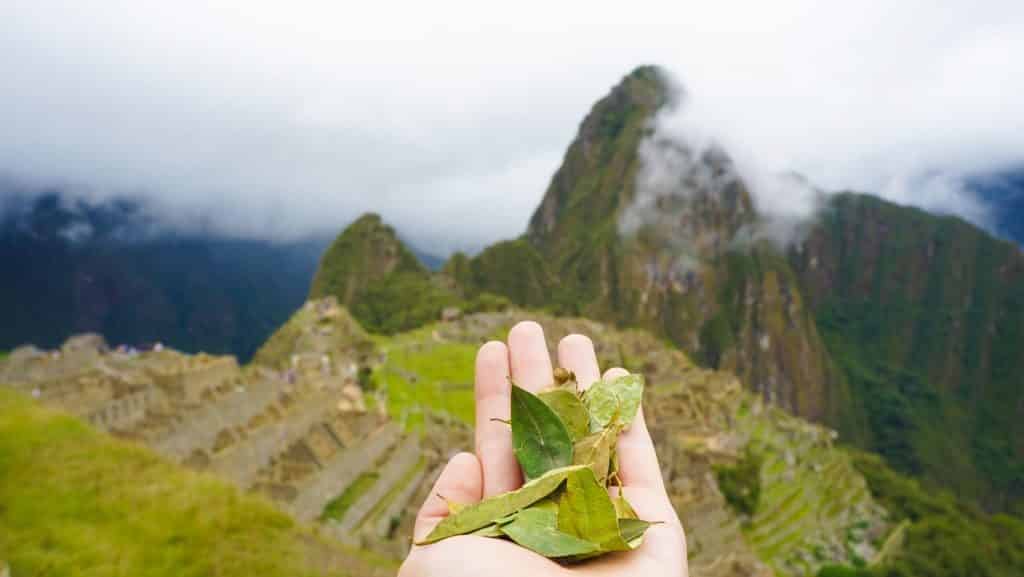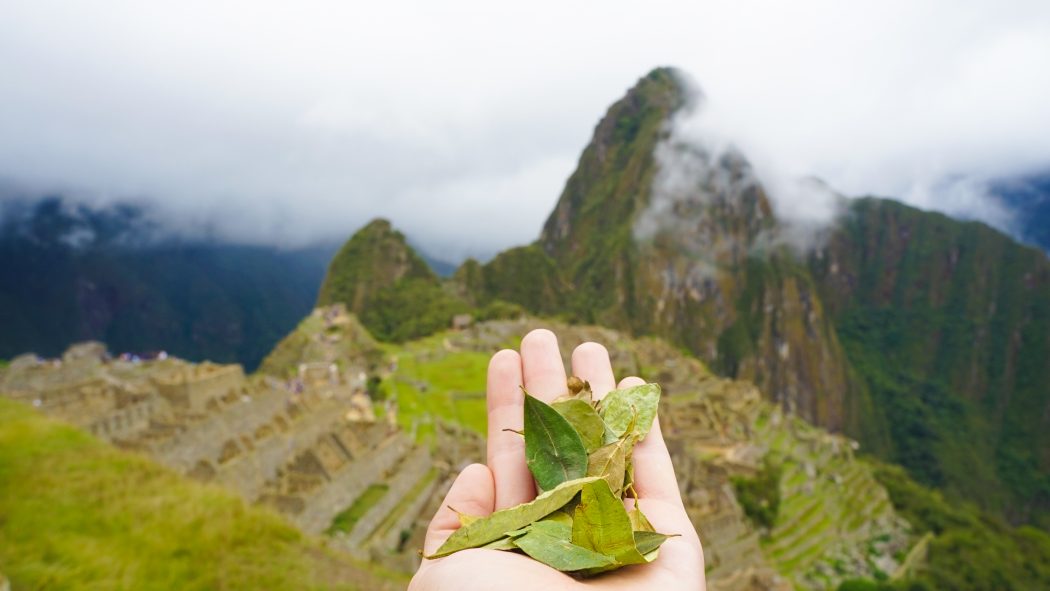 Further Things To Consider Before Any Adventure
Now you're all set and prepared to explore our big wide world, why not sort out everything else out all in one go? If necessary for your travel plans make sure you have brought proper travel insurance, protected your privacy by getting a secure VPN, compared all the top hotel booking sites to find just what you're after, reserved an unbeatable rental car price and - of course - booked the best flight deals!
Or maybe just forget it all and go for a last-minute cruise or effortless tour instead?
Many budget travelers (including me) indulge in worldwide airport lounge access, so we can experience luxury while still slumming it in economy. Naturally, we would never leave home without a more general travel guide since we couldn't possibly cover everything here!
Just add an adventurous attitude and plenty of smiles - they go a long way - and that about covers it all! Now go out, find your own path and don't forget to share your best inspiration stories with me on Facebook, Twitter, and Instagram...I'd love to hear from you!