Today we are going to talk about the top ten movies set in the Netherlands. When creating such a list you're basically listing the best Dutch movies ever created.
Because while many Hollywood storylines do have the proverbial 'cup of coffee' in the Netherlands, for example in Ocean's Twelve (2004), Hostel (2005), or the arguably most well-known film to partly take place in Holland, Diamonds Are Forever (1971), those mostly involve a short trip there and not the entire story taking place in that small country beneath sea level.
But compiling a list of the best Dutch movies is not necessarily a bad thing. Because Holland has a rich film history, with a lot of beautiful films being created there. While this list will include a lot of those cinematic treasures, we also decided to include some lesser-known Dutch titles that gained a strong cult following both in and outside the Netherlands.
A lot of the movies on this list feature some beautiful shots of Holland, and if you take the time to watch and examine some of them, you will learn there is much more to see in Holland than just the capital Amsterdam.
For example Rotterdam, or Eindhoven, or any number of fabulous Dutch landmarks scattered around the little country that could.
Wondering where to watch? It depends on where you live in the world and which streaming services you have. We link to the streaming service we watch on in each case - be it Netflix, Amazon Prime, Apple TV+, or elsewhere.
You can get one month free of Amazon Prime (or a 6-month trial for students) of Amazon Prime and also get immediate access to FREE Two Day shipping, Amazon Video, and Music. While you won't be charged for your free trial, you'll be upgraded to a paid membership plan automatically at the end of the trial period - though if you have already binged all these, you could just cancel before the trial ends.
Apple TV+ also has a one-week trial, and Hulu has a one-month trial (which can be bundled with Disney!). Another option might be using a VPN to access Netflix titles locked to other regions. Netflix is now available in more than 190 countries worldwide and each country has a different library and availability. US Netflix is (understandably) one of the best.
While we wish everything could just be in one place - for now, it seems these are the best streaming platforms to watch on.
So without further ado, let's get to the list.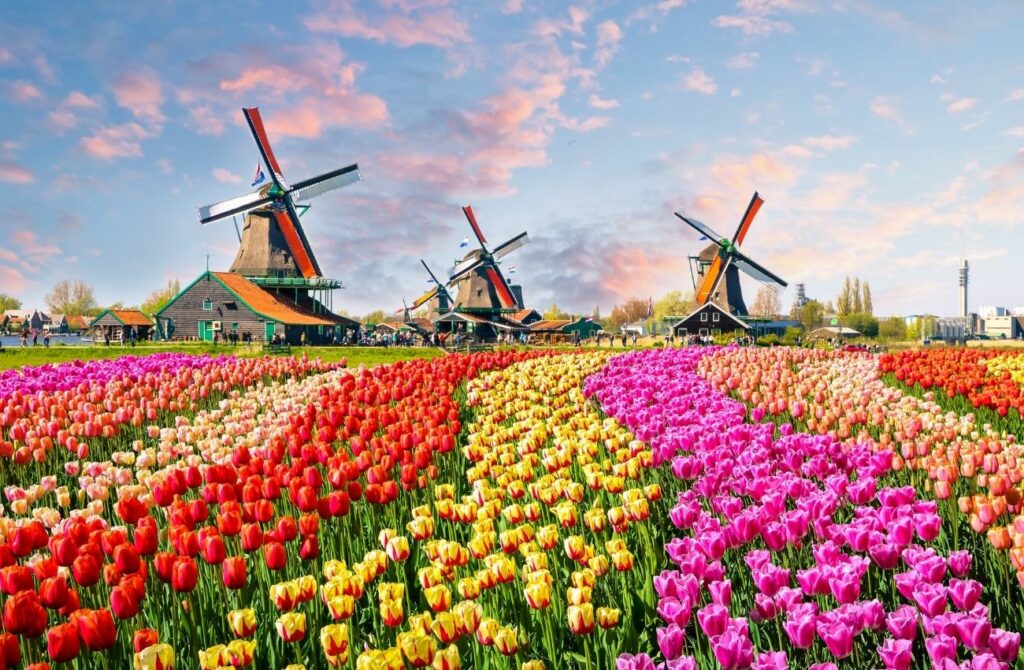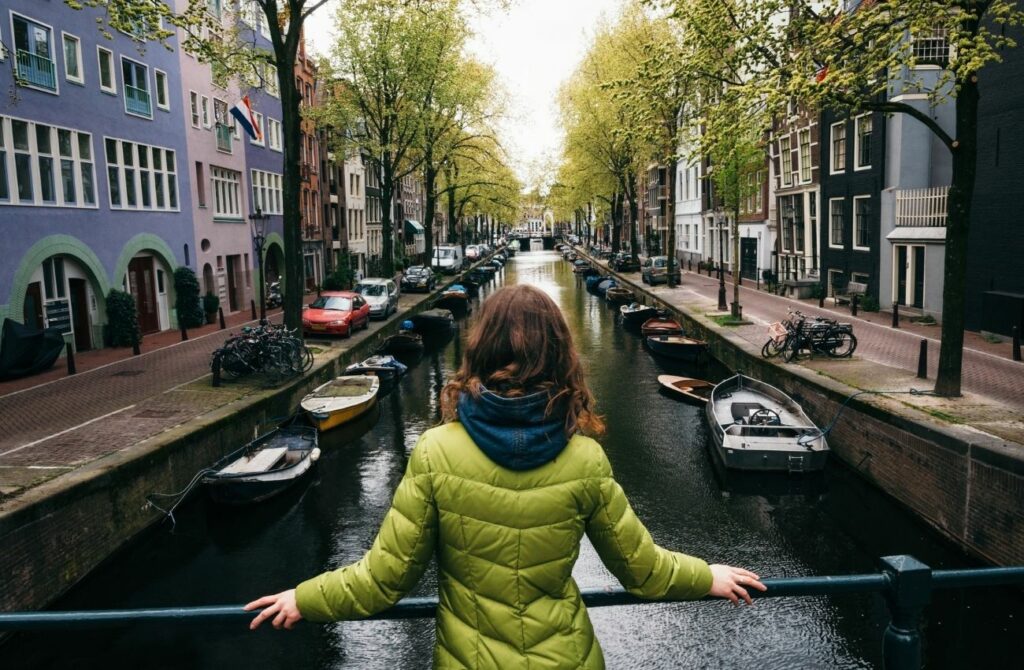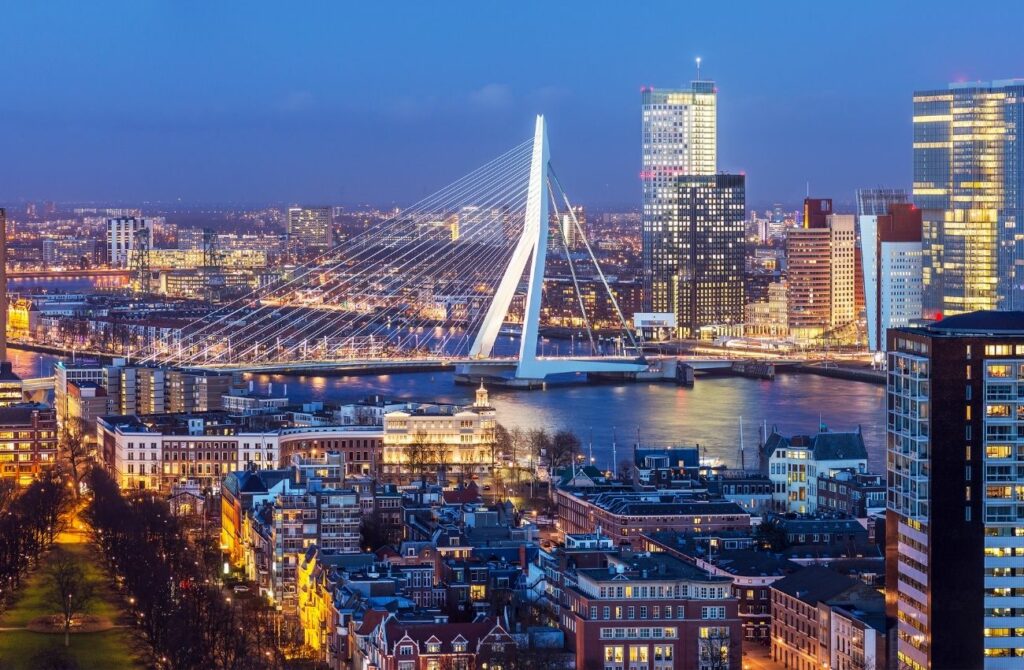 Back in 1984, half of the movie-going Dutch population could not hold back their tears while watching Ciske the Rat (Dutch title Ciske de Rat). The story revolves around Ciske, a young boy growing up in Amsterdam in the 1930s. His father is a sailor and gone most of the time, while his mother does not pay him much attention other than making sure he works in the bar she is a waitress at.
Being left to his own devices from a very young age results in a lot of troubled behavior on his part and makes for some sentimental and sometimes shocking scenes, including stabbing his own mother to death at one point. The film is based on a series of books by a Dutch journalist and writer Piet Bakker. Young Danny de Munk stole viewers' hearts with his touching performance as the title character, while also performing the title song 'Ik voel me zo verdomd alleen' (I feel so damned lonely) which was written by Karin Loomans and Herman van Veen. The song became a big hit in the Netherlands, reaching number 1 in the charts.
Ciske's mother and father were played by Willeke van Ammelrooy and Peter Faber respectively, who are considered to be some of the best Dutch actors of all time. There is also a 1955 version of the film which was even more successful in terms of attendance records, and a 2007 musical that saw De Munk reprise his role as an adolescent Ciske.
Even better – if you are able to drop a reference to having seen this film set in the Netherlands into conversation with the Dutch, they will be forever impressed with you!
The Lift (Dutch title De Lift) is a Dutch horror movie about three elevators in a large Dutch office building coming to life and starting to show some weird and deadly behavior. We see them cut off all oxygen to a group of dinner guests going down from the restaurant on the top floor leaving them all to suffocate to death, while later decapitating a security guard.
An elevator mechanic, played by Dutch veteran actor Huub Stapel, is sent to investigate the problem, with a female journalist played by Willeke van Ammelrooy, helping him on his quest to find the truth about the elevator's artificial intelligence gone haywire.
The Lift was the debut movie of Dutch director Dick Maas, who can only be described as the Dutch version of John Carpenter. Maas used some creative filmmaking by dressing up the same floor of the building each time to look like different floors while also creating the film's synthesizer score. Maas also wrote the screenplay.
The film was a moderate success in Holland but gained a strong cult following in later years both in and outside Holland. Maas directed an English language remake called Down starring Naomi Watts and James Marshall in 2001, but this was set in New York City and regarded as a bad American B-film.
Fanfare is a Dutch comedy film from 1958, directed by Bert Haanstra as his directorial debut. Haanstra also wrote the screenplay with Jan Blokker. The film tells the story of the fictional village of Lagerwiede, which has a famous marching band. When that band is getting ready to take part in a contest two of the musicians get into an argument dividing the marching band into two camps both taking part in the contest.
The film is considered to be one of the best films in Dutch film history. And with more than 2.6 million visitors it is the second-best attended Dutch film of all time. The film was partly shot in the small village of Giethoorn, putting it on the map as a place for Dutch artists to settle. To this day a local restaurant still has enormous posters on its walls reminding visitors of the movie that was once shot there many years ago.
If this list of movies set in the Netherlands does its job and inspires you to visit, you should definitely plan to stop here.
After Dick Maas' debut film 'The Lift' became a moderate success he scored a big hit in 1986 with the Dutch comedy film Flodder. This movie tells the story of an anti-social, dysfunctional family who move into a villa in an upper-class neighborhood as part of a social experiment.
This makes for some hilarious scenes as the family struggles to adapt to their new environment while driving the local residents nuts with their outlandish behavior. The movie was such a big success it spawned two sequels, a television series and a series of comic books, while also establishing Dick Maas' career as a director.
Nelly Frijda and Huub Stapel, two prominent Dutch actors, played the leading roles. This movie also launched the acting and singing career of Tatjana Šimić, who played the family's voluptuous daughter. As with his previous film Maas was responsible for not only writing the screenplay, but also for directing the movie and creating the soundtrack.
The Johnsons (Dutch title De Johnsons) is another film on this list that was only a moderate success upon release but that gained a strong cult following in the years following, both nationally and internationally.
The Johnsons is a horror movie about a single mother (played by established Dutch actor Monique van de Ven) whose daughter Emalee (Esmée de la Bretonière) was conceived through test-tube fertilization by a doctor Johnson. This doctor secretly used Victoria's eggs to make another seven boys. While on a camping trip with her mother Emalee turns 14 years old and starts having terrible nightmares about seven men trying to rape her.
The film was directed by Dutch director Rudolf van den Berg and won several awards throughout Europe. In 2017 a full-length documentary called Xangadix Lives! was released telling the film's unique origin story and exploring the film's cult following.
The only non-Dutch film on this list is The Hitman's Bodyguard from 2017. Because almost two-thirds of the movie's story takes place in The Netherlands we felt it deserved to be on this list.
This action-comedy was directed by Australian director Patrick Hughes and stars Ryan Reynolds, Samuel L. Jackson, and Salma Hayek. The film tells the story of a bodyguard (Reynolds) who has to escort the notorious assassin Darius Kincaid (Jackson) from London to the International Criminal Court in The Hague, because he is going to testify against his boss. The movie features some great shots of Amsterdam, and you can spot a lot of famous landmarks from the city.
In Holland, The Hitman's Bodyguard was expectedly popular as a film set in the Netherlands – but many just not quite in the way the film studio would have liked. It actualy became part of several intellectual property lawsuits as Dutch distributor Dutch Filmworks B.V. unsuccessfully tried to prosecute viewers who illegally downloaded or streamed the movie.
Amsterdamned is the third Dick Maas movie on this list, and also Maas' third theatrical release at the time. It's a Dutch slasher/thriller film about a cop played by Huub Stapel, trying to stop a killer diver who seems to strike from and disappear back into the canals of Amsterdam.
The film was a moderate success upon release but gained quite the cult following from genre fanatics in later years. The movie contains some elaborate car and speed boat chases which were up until that time unheard of in Dutch cinema. Unfortunately, actor Huub Stapel suffered a severe hernia while filming one of the speed boat chases. While the movie takes place entirely in Amsterdam a few scenes were shot in the city of Utrecht, where some restaurants have a lower terrace close to the canal.
Once again Maas wrote and directed the movie, while also being responsible for the score. This movie is probably the most well-known Dutch movie outside of the Netherlands, both because of its strong cult following and obviously, its title.
Black Book (Dutch title Zwartboek) is a Dutch war/thriller film from 2006, directed by Paul Verhoeven. It tells the story of a Jewish woman who reflects on how she survived the end of World War II in the resistance. It is considered by many Dutch film enthusiasts to be one of the best recent movies in Dutch cinema history. The movie's screenplay was written by Verhoeven and Gerard Soeteman, and stars Carice van Houten and Thom Hoffman. This film marked the start of van Houten's international acting success.
During the Dutch Film Festival of 2008, it was announced Black Book was voted the best Dutch movie of all time by visitors of the Film Festival's website. In the Netherlands director Paul Verhoeven is considered to be one of, if not the best, Dutch director of all time. Verhoeven also had quite the success in Hollywood with movies like RoboCop (1987), Total Recall (1990), and Basic Instinct (1992).
Soldier of Orange (Dutch title Soldaat van Oranje) was also directed by Paul Verhoeven back in 1977, and was written by him and screenwriter Gerard Soeteman. The film stars Dutch veteran actors Rutger Hauer and Jeroen Krabbé. It tells the story of a couple of students living in the city of Leiden who join the resistance during World War II.
While it's not the highest-grossing Dutch movie, it is still considered by many to be the best Dutch film of all time. It was also well received in many other countries around the world and it marked the start of Paul Verhoeven's international success as a director.
In 2006 the movie was voted to be the best Dutch film of all time by a Dutch film website, based on a survey conducted among 9,000 visitors.
With 3,3 million visitors Turkish Delight (Dutch title Turks Fruit) is the best-attended film in Dutch cinema history. This film was also directed by Paul Verhoeven and the leading roles were performed by prominent Dutch actors Rutger Hauer and Monique van de Ven. The screenplay was written by Gerard Soeteman and based on the novel by Jan Wolkers. Turkish Delight tells the love story of a struggling sculptor who gets picked up by a woman while hitchhiking, leading to a chaotic relationship between the two.
According to the book 'Film in Nederland' published in 2004, Turkish Delight is the fourth best-attended film in the Netherlands, below The Sound of Music (1965), Irma la Douce (1963), and Titanic (1997).
Movies Set In The Netherlands:Honorable Mentions
The Windmill Massacre (2016): If you're into low-budget horror this is a great movie to watch. The film is in the English language but is a Dutch film, about a killer using a windmill to grind human bones instead of grain.
Diamonds Are Forever (1971): We already briefly touched upon this James Bond film in the introduction of this article. It's the only Bond film to date that saw the secret agent pay a visit to Amsterdam – but the cities appreance stands alongside many of the most iconic James Bond filming locations around the world. Some famous Dutch landmarks can be spotted throughout the opening of this film, including the Magere Brug and Brouwersgracht, just to name a few.
The Diary of Anne Frank (1959): Everybody knows who Anne Frank is, unless your name is Randal and you work at Mooby's of course, but that's a whole different story. This movie is historically significant because it was the firstever movie made about Anne Frank's diary, and because it's presumably the only American-made film that takes place entirely in The Netherlands. Despite that fact the film was only partly shot in Amsterdam.
Kidnapping Mr. Heineken (2015): This British / Dutch crime movie was filmed mostly in Amsterdam and tells the true story of the most famous crime in Dutch history: the 1983 kidnapping of one of the richest men in the country, beer tycoon Freddy Heineken. Kidnapping Mr. Heineken is another film that shows off some of the jaw-dropping sights of Amsterdam.
Tailgate (2019): This is a great Dutch slasher / thriller film directed by Lodewijk Crijns about a road raging van driver that takes revenge on anyone he feels wronged him on the road. It was a moderate success both in and outside of the Netherlands, and we feel this film has the potential to grow a cult following in the years to come.
Uncaged (2016): We're closing these honorable mentions off with another Dick Maas movie. This horror/thriller tells the story of a killer lion on the loose on the streets of Amsterdam. While it was considered a flop in Holland, it was very well received in China and some other countries, and we fully expect this film to pick up some cult following steam in the years to come.
And this concludes our list of some of the best films to take place in the Netherlands. We hope talking about these great movies might inspire you to maybe one day plan a trip to that small European country below sea level called the Netherlands.
Watching some of the great movies set in the Netherlands on this list is certainly a great way to start your journey there.
Further Things To Consider Before Any Adventure
Now you're all set and prepared to explore our big wide world, why not sort out everything else out all in one go? If necessary for your travel plans make sure you have brought proper travel insurance, protected your privacy by getting a secure VPN, compared all the top hotel booking sites to find just what you're after, reserved an unbeatable rental car price and - of course - booked the best flight deals!
Or maybe just forget it all and go for a last-minute cruise or effortless tour instead?
Many budget travelers (including me) indulge in worldwide airport lounge access, so we can experience luxury while still slumming it in economy. Naturally, we would never leave home without a more general travel guide since we couldn't possibly cover everything here!
Just add an adventurous attitude and plenty of smiles - they go a long way - and that about covers it all! Now go out, find your own path and don't forget to share your best inspiration stories with me on Facebook, Twitter, and Instagram...I'd love to hear from you!